Filipino celebrities with Korean lookalikes
---
Many Filipinos who are exposed to Korean content often envy Korean celebrities for their clear skin and overall good looks. This can even make us forget that we also have diverse Filipino beauties to be proud of. Surprisingly, we have local personalities whose looks are comparable to those of Korean celebrities.
To prove this point, we compiled a list of Filipino celebrities with Korean lookalikes, from K-pop idols to K-drama actors.
---
1. Liza Soberano & MOMOLAND's Nancy – half-American celebrities known for their beauty
---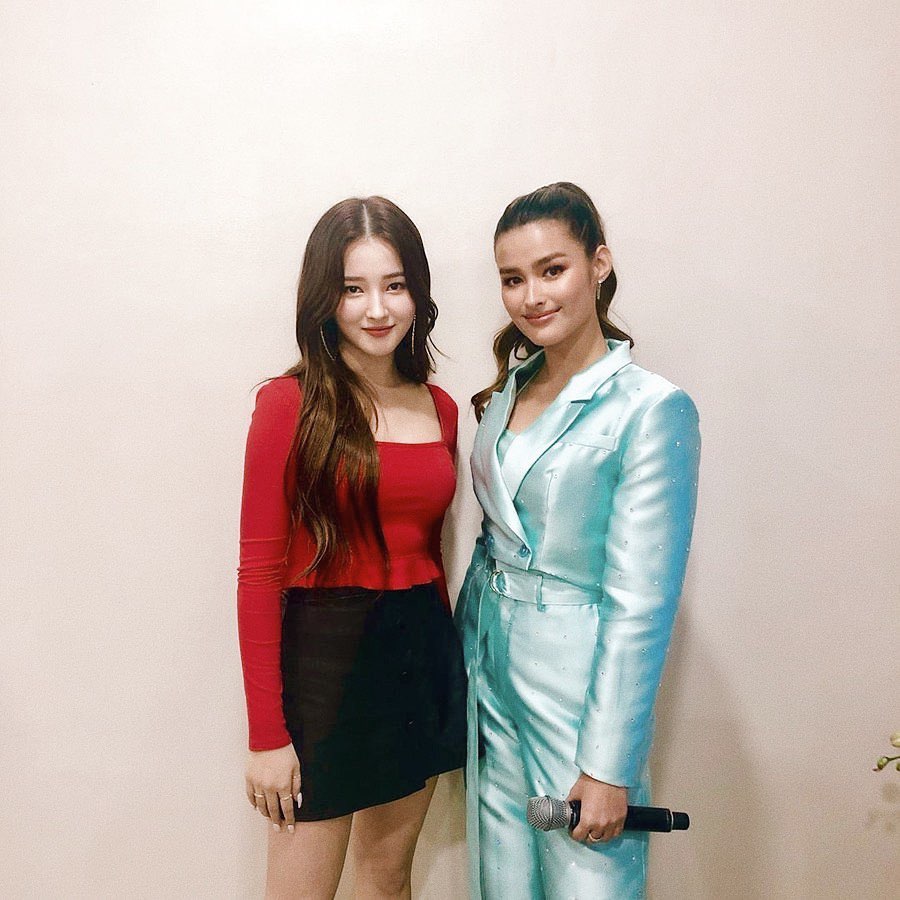 Soberano and Nancy backstage during the ABS-CBN Christmas Special 2019
Image credit: @lizasoberano

Filipino actress Liza Soberano and K-pop girl group MOMOLAND's Nancy are both half-American, which explains the Eurocentric features they share. In particular, the lower half of their faces – including their tall, sharp noses – are similar. Soberano's skin tone is just richer compared to her Korean counterpart.
The two it-girls are very much aware of their resemblance. In 2018, Nancy was surprised when fellow MOMOLAND member Ahin showed her a photo of Soberano during a live video.
The two have also met and taken a photo together backstage during the ABS-CBN Christmas Special 2019. Their interaction at the after-party will even make you question if you're seeing double.
Soberano's photo was also used in a fan ranking of K-pop beauties in 2020 in place of Nancy to which the actress said she was "flattered to even be considered as pretty as her."
---
2. Sue Ramirez & BLACKPINK's Lisa – fan & idol lookalikes
---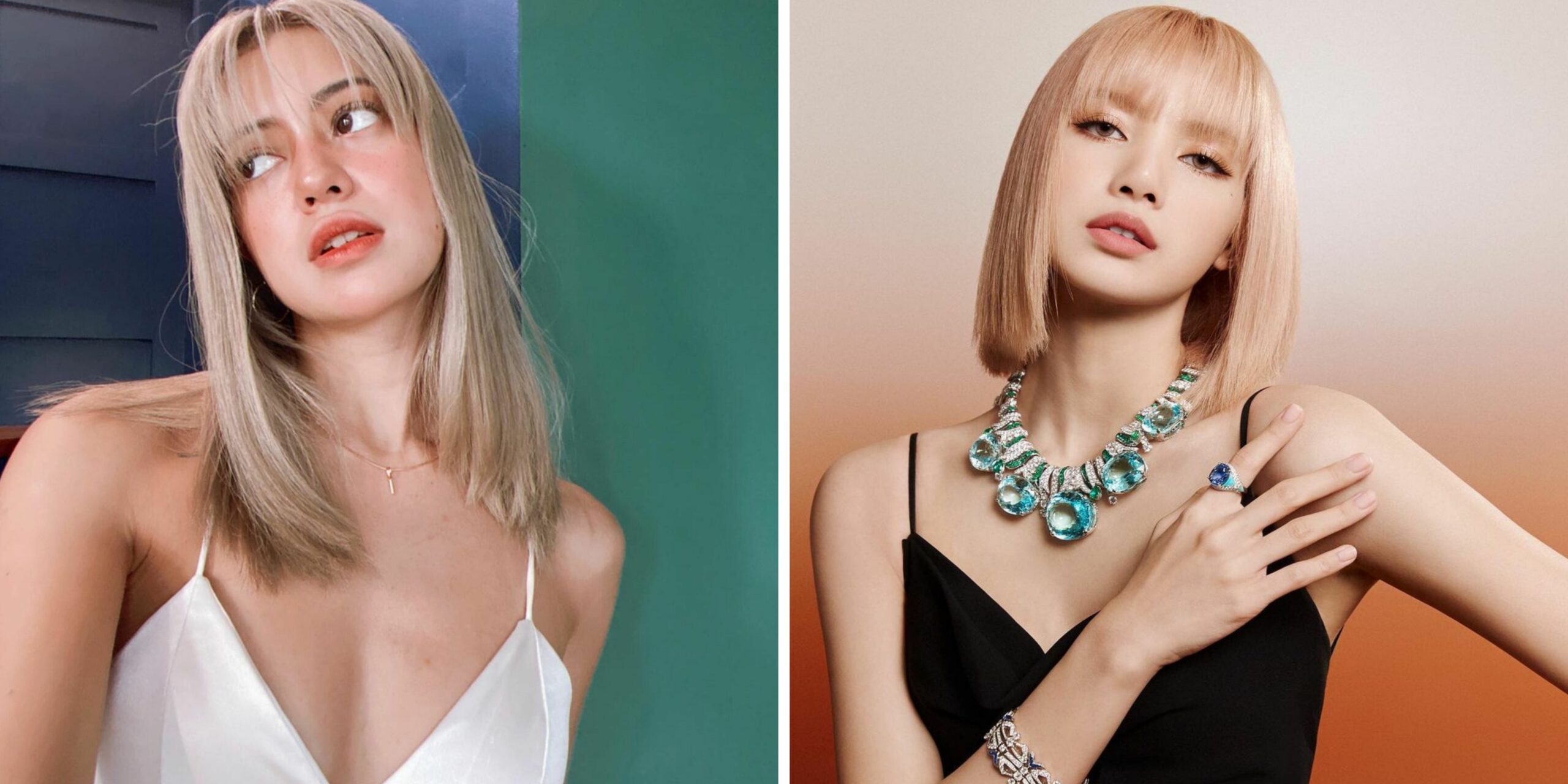 Image credit: @sueannadoodles, @lalalalisa_m
Filipino-American actress Sue Ramirez, with her big, round eyes, is said to resemble Lisa, the Thai main rapper and main dancer of the global K-pop girl group BLACKPINK. They also both have quirky personalities.
Endearingly, Ramirez is a BLACKPINK fan who has gone to two of the group's concerts – one in South Korea and one in the Philippines. During these occasions, she wore streetwear similar to Lisa's style.
Ramirez's actress friend Kristel Fulgar even said in her vlog before BLACKPINK's Manila concert in 2019 that the concert staff might take Ramirez to perform on-stage in place of Lisa as she looks like the K-pop idol.
---
3. Kisses Delavin & BLACKPINK's Rosé – beauty queen & K-pop idol lookalikes who are always well-dressed
---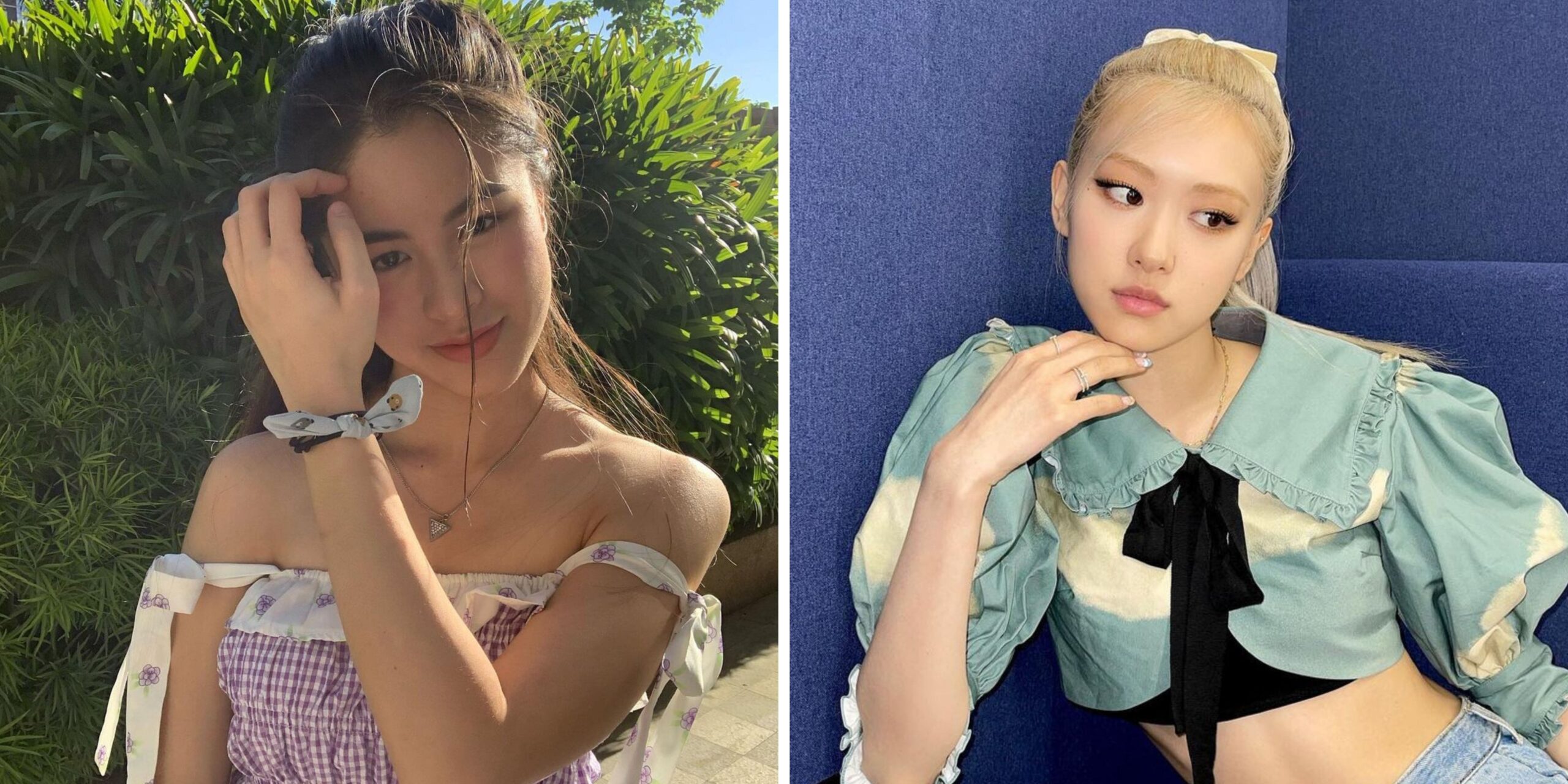 Image credit: @kissesdelavin, @roses_are_rosie

There's also another Filipino celebrity who looks like another member of BLACKPINK. Actress and beauty queen Kisses Delavin is often compared to BLACKPINK's Rosé.
Fans have made several side-by-side comparisons of the two who have the same face shape and eyes and even like to wear their long hair down. Additionally, both celebrities are also fashion icons.
Sue Ramirez also pointed out Delavin and Rosé's resemblance in Kristen Fulgar's vlog.
---
4. Angel Locsin & TWICE's Jeongyeon –  lookalikes who've had similar hairstyles
---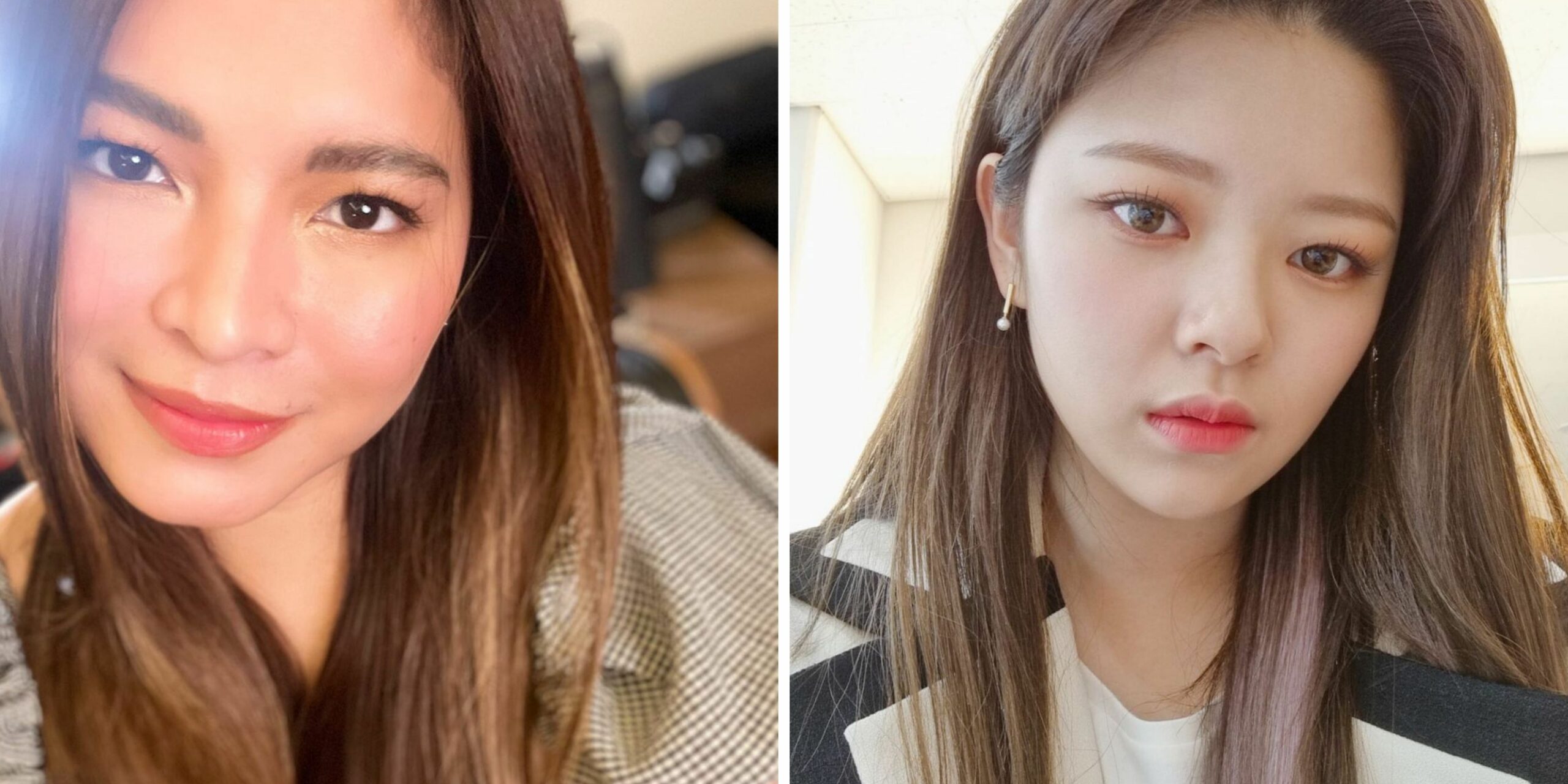 Image credit: @therealangellocsin, @twicetagram

One of the Philippines' most prominent actresses Angel Locsin is said to look like Jeongyeon from TWICE. In particular, they have similar eye shapes and face structures. The two have even shared the same haircut a couple of times, including chic pixie cuts.
Locsin and Jeongyeon's resemblance isn't only talked about in the local news but even acknowledged by media outlets abroad.
Locsin is also aware of her resemblance to the K-pop idol. In an ABS-CBN News tweet·which linked to an article about her resemblance with Jeongyeon, the actress replied, "*camera pans on [sic] Jeongyeon's reaction: *".
---
5. Charlie Dizon & TWICE's Jihyo – ex-K-pop idol trainee-turned-actress & her K-pop idol lookalike
---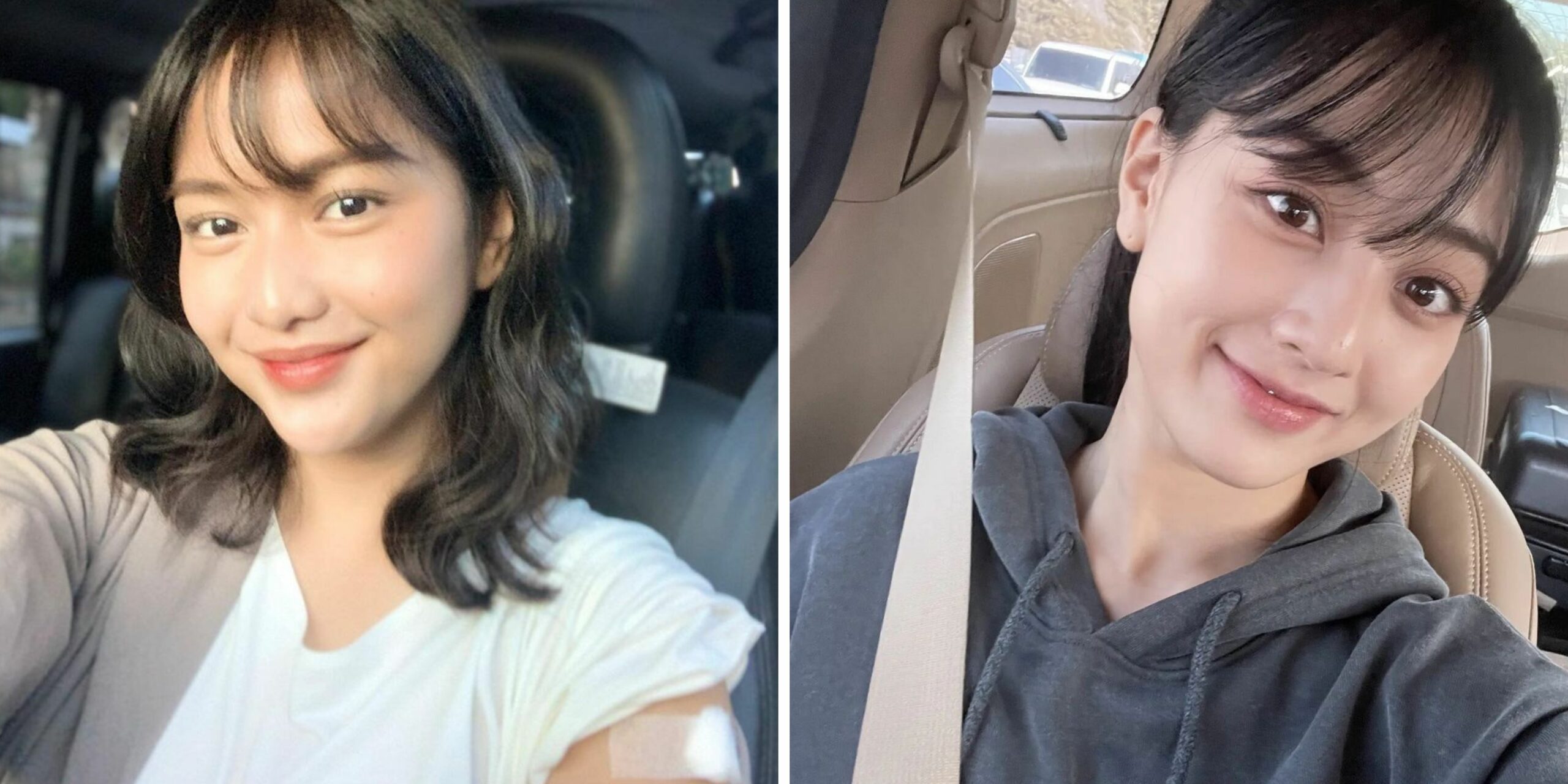 Image credit: @charliedizon_, @twicetagram

As if the Philippines is making its version of popular K-pop girl groups, there's also a rising Filipino actress who looks a lot like another TWICE member. Filipino netizens have pointed out that Charlie Dizon shares similar facial features with TWICE's Jihyo.
With their identical face shape, well-defined nose, full cheeks, and big, round eyes, some fans would even use the word "magkahulma" to describe Dizon and Jihyo's resemblance. This means that they were made as if from the same mold.
Uncannily enough, Dizon used to be a K-pop idol trainee and is even best friends with MOMOLAND's Nancy.
---
6. SB19's Justin & ENHYPEN's Heeseung – P-pop and K-pop idols who can pass as twins
---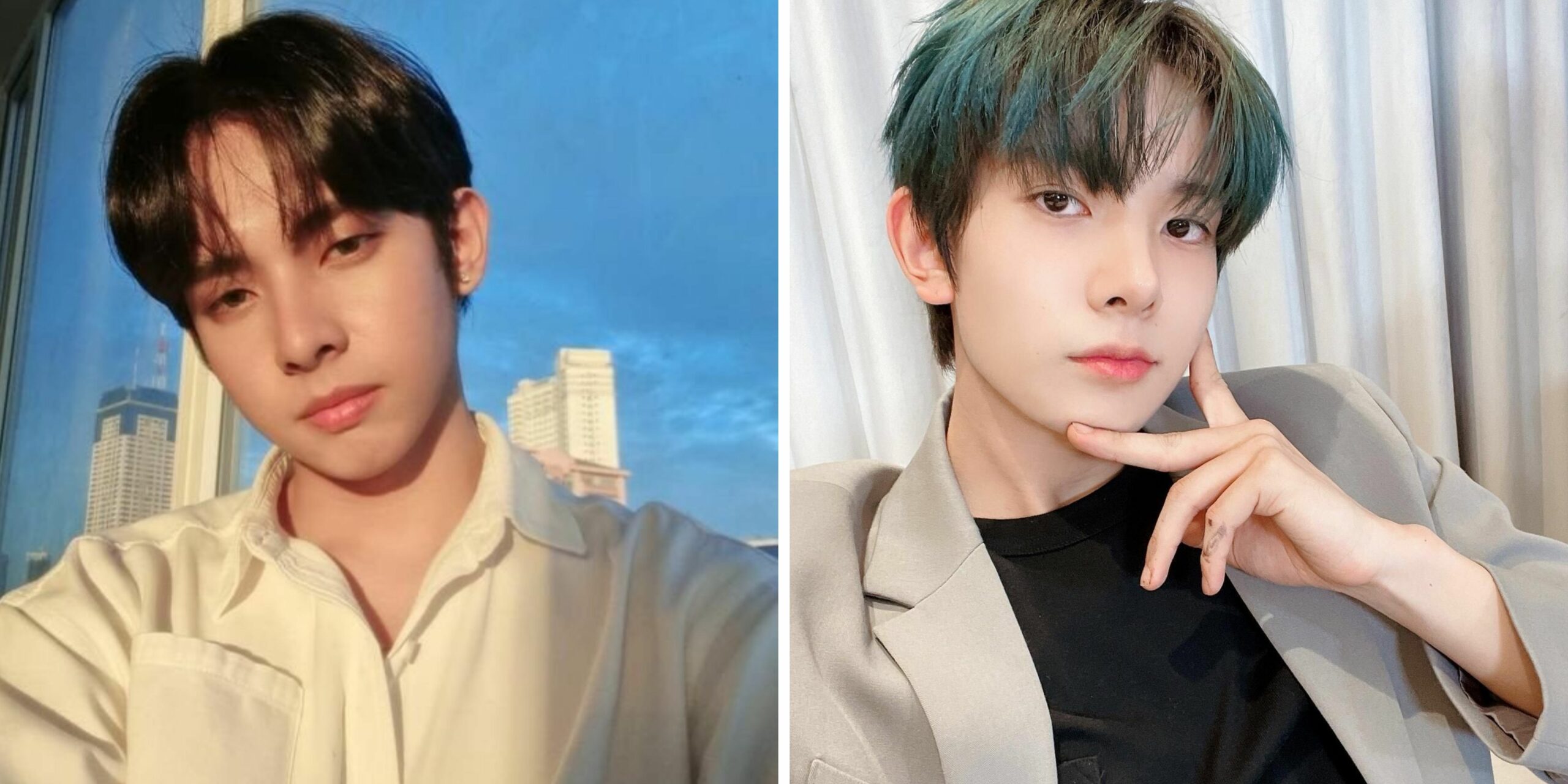 Image credit: ky, @heesthetical 
There are also male Filipino celebrities who look like K-pop idols. One of them is SB19's Justin who shares the same tall nose and small, sharp eyes as Heeseung from the K-pop boy group ENHYPEN.
These two good-looking idols are not far apart in age, so they could pass as twins. Heeseung is even jokingly called Heeseung de Dios by Filipino ENGENEs, or ENHYPEN's fans.
Video credit: kakeki koku
These idols are so alike that Justin's recent short dance cover of ENHYPEN's Polaroid Love on TikTok might even make you think it's Heeseung dancing to his own group's song.
---
7. Darren Espanto & BTS' RM – Filipino & Korean lookalikes who are their country's musical pride
---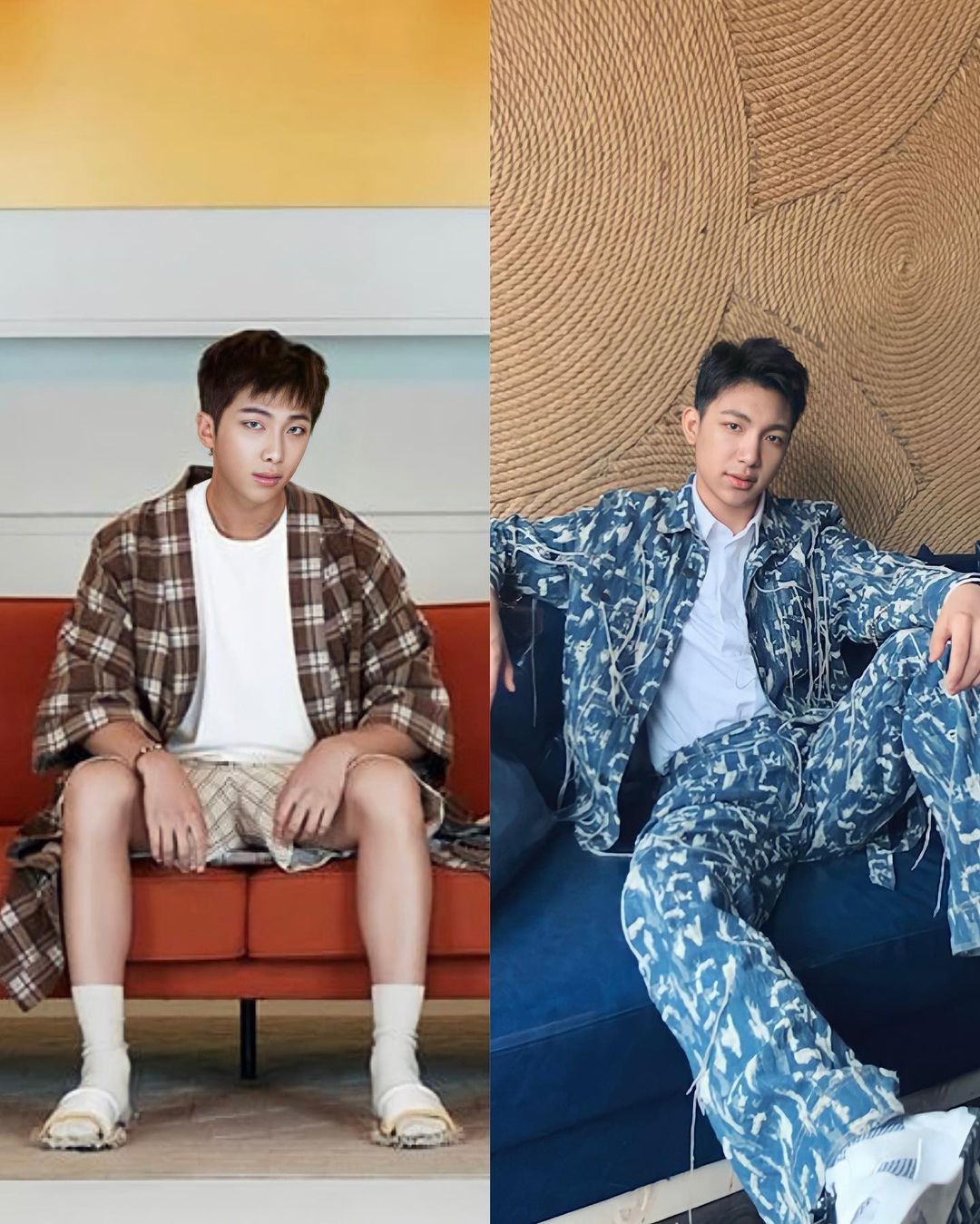 Darren Espanto's post
Image credit: @darrenespanto

Filipino singer Darren Espanto is also said to resemble RM, the leader and main rapper of the international boy group sensation BTS.
Besides having tanned skin, the two have a similar eye shape and – more importantly – prominent dimples.

Espanto even personally posted a side-by-side comparison of himself and RM on Instagram with a disclaimer for fans not to take it seriously. In the same post, Espanto shared that his BTS bias, or favorite member, is RM.
---
8. 1st.One's Jayson & Choi Woo Shik – a P-pop idol and Korean actor who look like brothers
---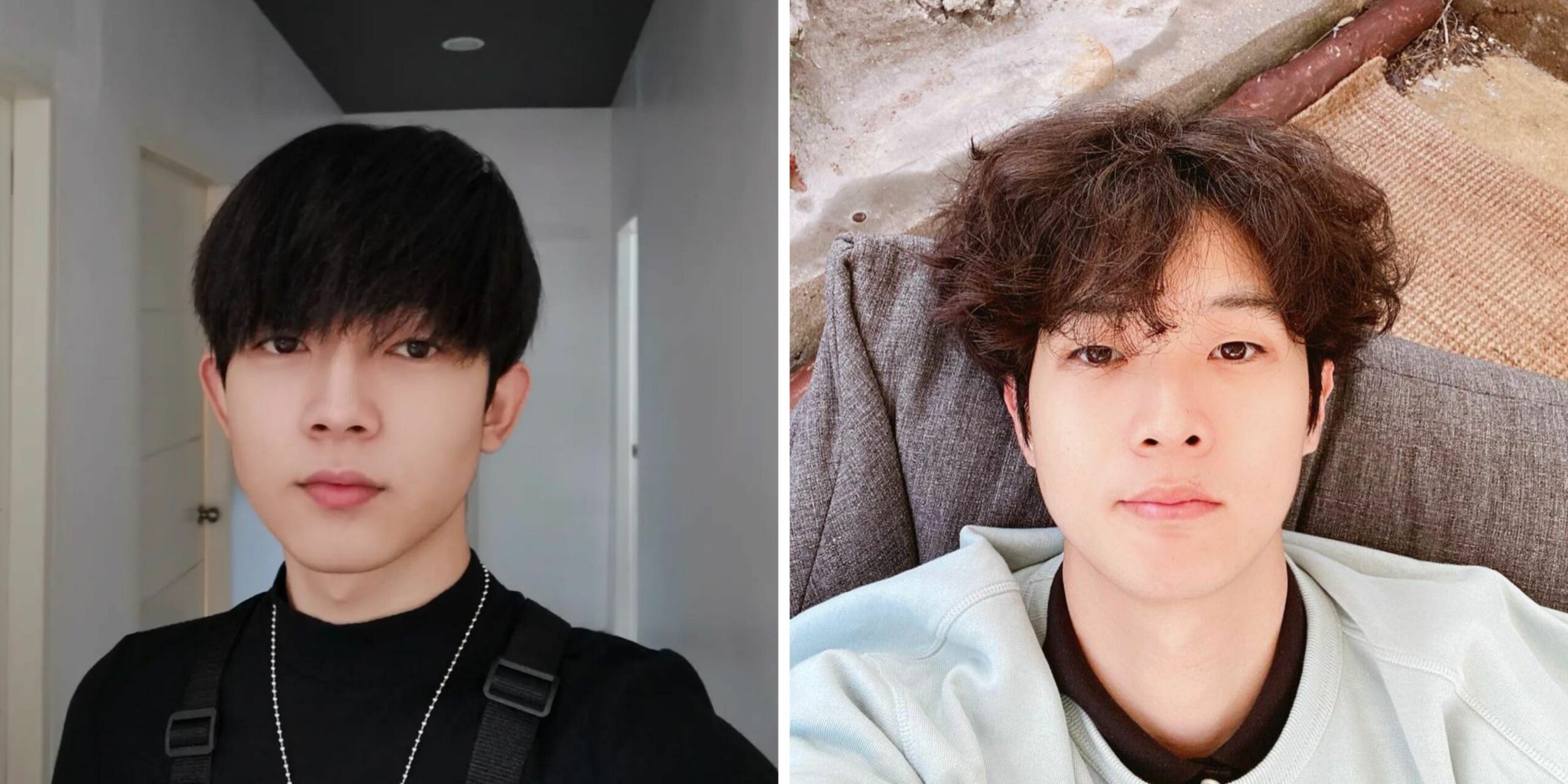 Image credit: @jaysonlee18, @dntrldl

Half-Korean P-pop idol Jayson from the group 1st.One also shares facial similarities with Korean actor Choi Woo Shik who's popular for the Oscar-winning Korean movie Parasite and, more recently, the K-drama Our Beloved Summer.
The two have very similar face shapes, noses, and lips. They even have the same "eye smile", a Korean term for crescent moon-shaped eyes that form when one smiles.
In 2017, Jayson found his brothers who were left in South Korea through the Filipino magazine show Kapuso Mo, Jessica Soho. Through that TV appearance, he was discovered by a Philippines-based Korean entertainment agency that currently manages his group 1st.One.
---
9. Richard Juan & Kim Soo Hyun – Chinoy influencer who resembles a popular K-drama lead actor
---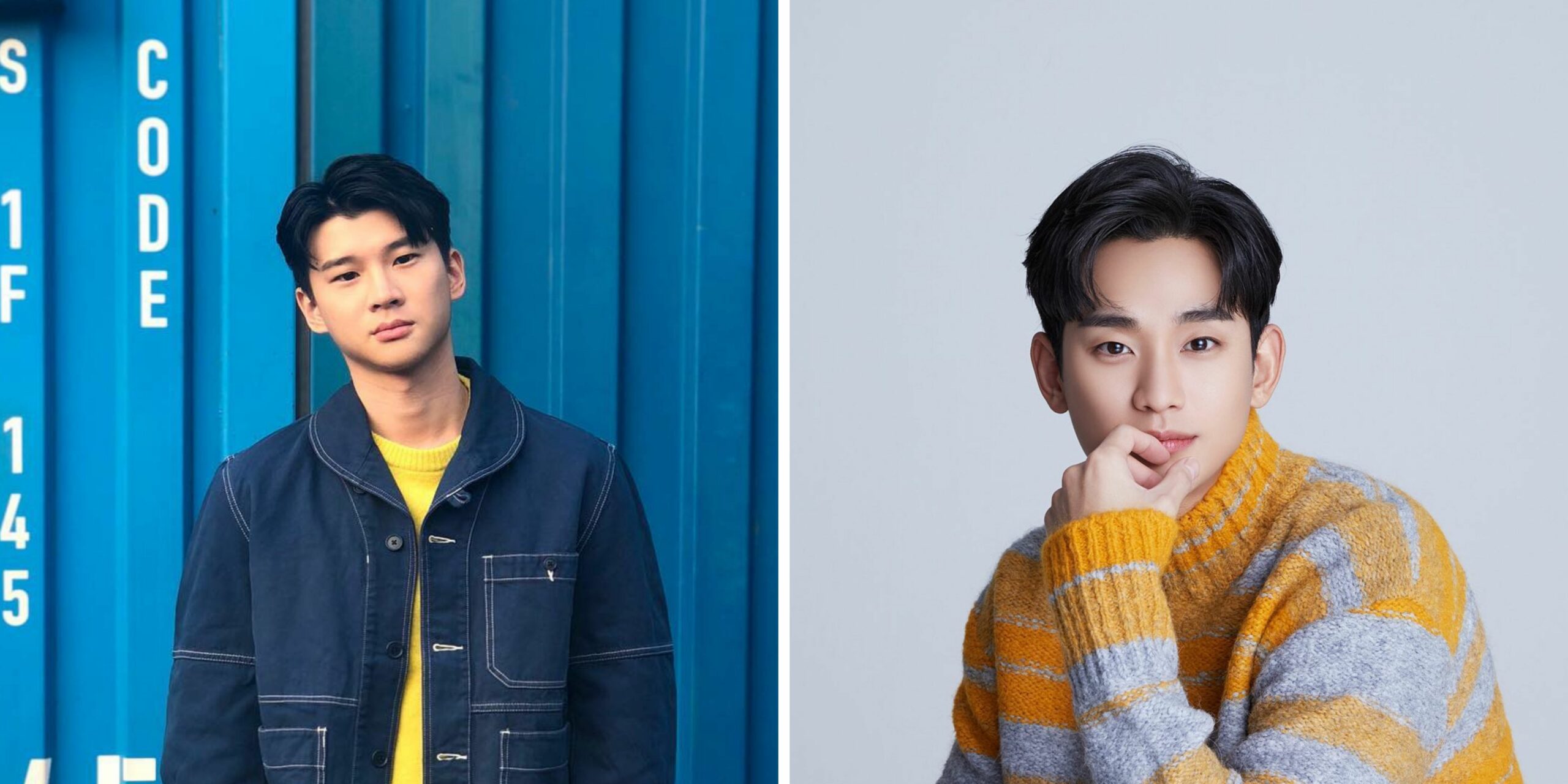 Image credit: @richardjuan, soohyun_k216
The resemblance between Richard Juan and Korean actor Kim Soo Hyun became apparent during the height of the actor's K-drama My Love From The Star in the Philippines.  The two have a similar sharp jawline, lips, and even eye smiles.
Because of this, Juan has made a lot of Kim So Hyun and Do Min Joon content. Coincidentally, Jun Ji Hyun, Kim Soo Hyun's co-star in My Love From The Star, is Juan's Korean actress crush. In a YouTube video, he even called Jun Ji Hyun "Steffi", using the actress' character's name from the Filipino dub of the drama.
Video credit: Richard Juan
To stay up to date, Juan also reenacted scenes from Kim Soo Hyun's latest Netflix K-drama It's Okay Not To Be Okay in 2020.
---
10. Rocco Nacino & Jin Goo -played the same character in a drama
---

Image credit: @nacinorocco, halogencrafts
Since the Filipino actor has the same tanned skin, round eyes, sharp cheekbones as the Korean actor, Rocco Nacino was considered the perfect actor to Jin Goo's character in the Filipino remake of the K-drama Descendants of the Sun.
Several Filipino K-drama fans have pointed out the resemblance, adding that Nacino should be cast as the Filipino counterpart of Seo Dae Young, years before the remake was even announced.
Naturally, fans were delighted when Nacino's casting as Jin Goo's character was made official in May 2019.
---
11. Kylie Padilla & Han Soo Hee – Filipino & Korean girl crushes
---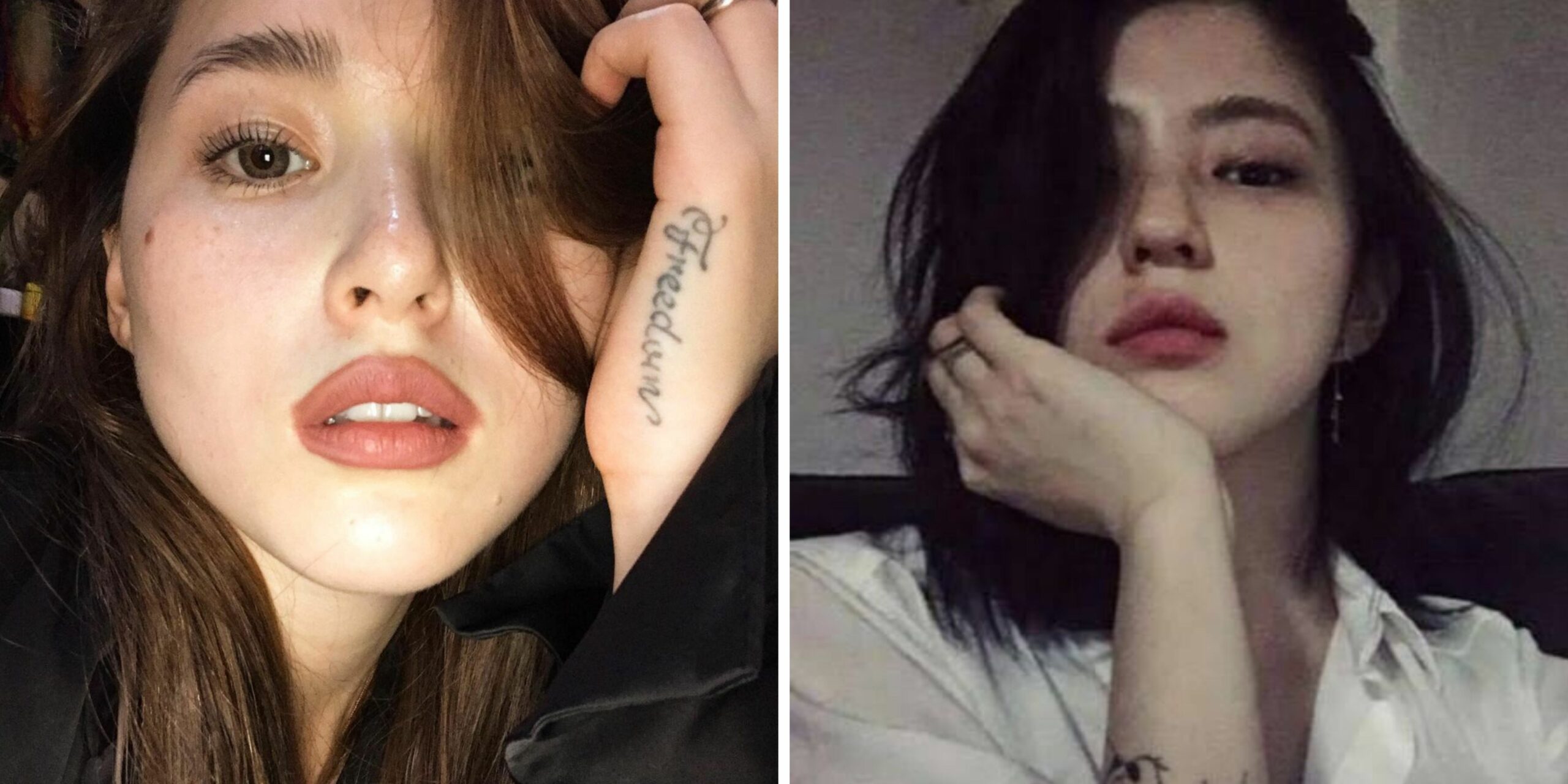 Image credit: @oxbebexo
K-drama fans on Twitter say that Filipino actress Kylie Padilla looks strikingly like pre-debut Han So Hee, particularly when the Korean actress wore more boyish looks.
The two also have identical facial features that will make you think they're the same person. Both of them have a V-shaped jaw, tall nose, and almond-shaped eyes.
The actresses look so alike that fans even want Padilla to play Han So Hee's character if ever there will be a Filipino remake of Netflix action-thriller series My Name.
---
12. Jinkee Pacquiao & Uhm Jung Hwa – Filipino socialite & veteran Korean singer-actress lookalikes
---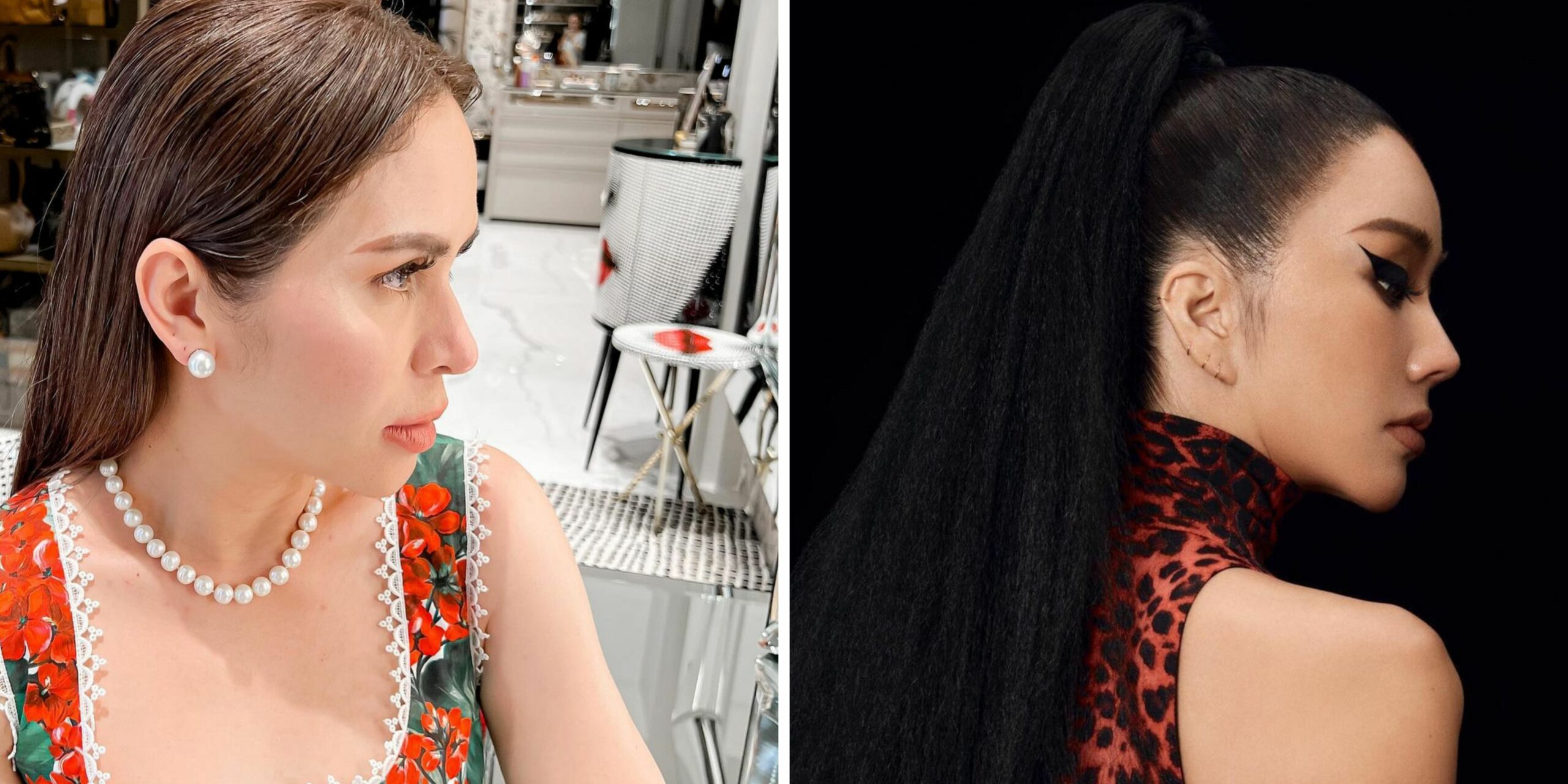 Image credit: @jinkeepacquiao, @umaizing
Netizens pointed out Jinkee Pacquiao's – Manny Pacquiao's wife – and Korean singer-actress Uhm Jung Hwa's resemblance during Uhm Jung Hwa's performance with Hwasa and Monsta X at the KBS Song Festival in 2017.
Their likeness got Filipino K-pop fans wondering why Jinkee Pacquiao was singing and dancing in a South Korean music show.
Video credit: KBS WORLD TV
The two can be mistaken as each other with their light skin, big eyes, full cheeks, tall nose, and sculpted cheekbones that give them an elegant look.
---
13. Jessica Soho & Jo A Young – Filipino magazine show host & her own Korean lookalike
---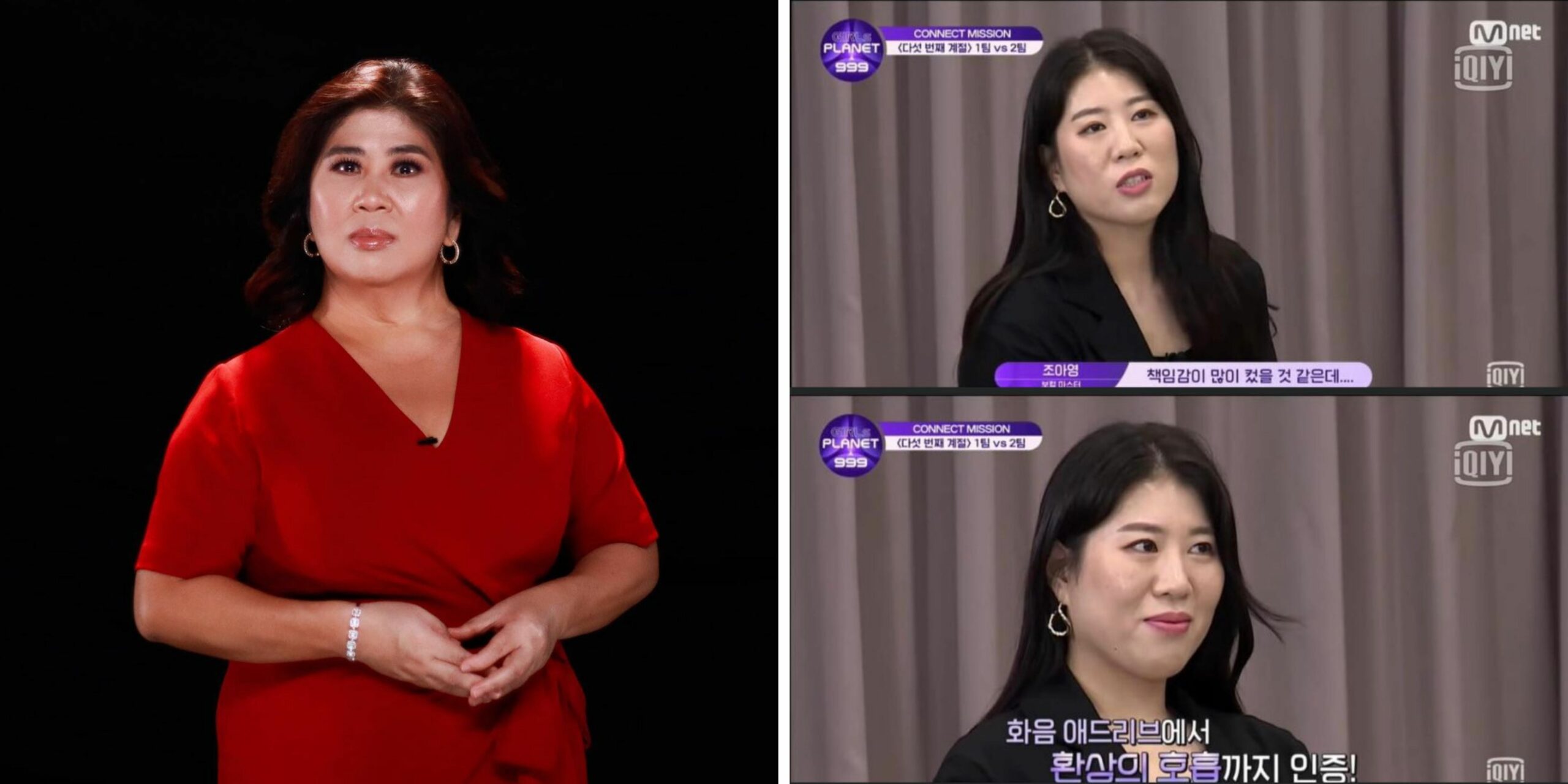 Image credit: @km_jessica_soho, @iamlabs_

Jessica Soho's show Kapuso Mo, Jessica Soho is known to find local lookalikes of celebrities from abroad. But in 2021, a tweet became viral when a netizen found a lookalike for the Filipino news anchor – Korean vocal coach Jo A Young.
This even became part of a lookalikes segment on Soho's magazine show. During the episode, Soho said that she sees their resemblance in their eyes and cheeks. She even said that she'd probably look like Jo A Young if she had thick, black hair.
Jo A Young coaches Korean soloists and idol groups such as TWICE, and was a vocal trainer in the K-pop survival show Girls Planet 999.
---
Filipino & Korean lookalikes
---
Filipino and Korean lookalikes are fun to look at, especially when they share strikingly similar features and even look like siblings or twins.
However, we should remember to respect each celebrity when referring to them by using their names, instead of their Filipino or Korean lookalikes', to acknowledge the hard work they put into their respective crafts.
Also check out:
---
Cover image adapted from: @charliedizon_, @twicetagram, ky, and @heesthetical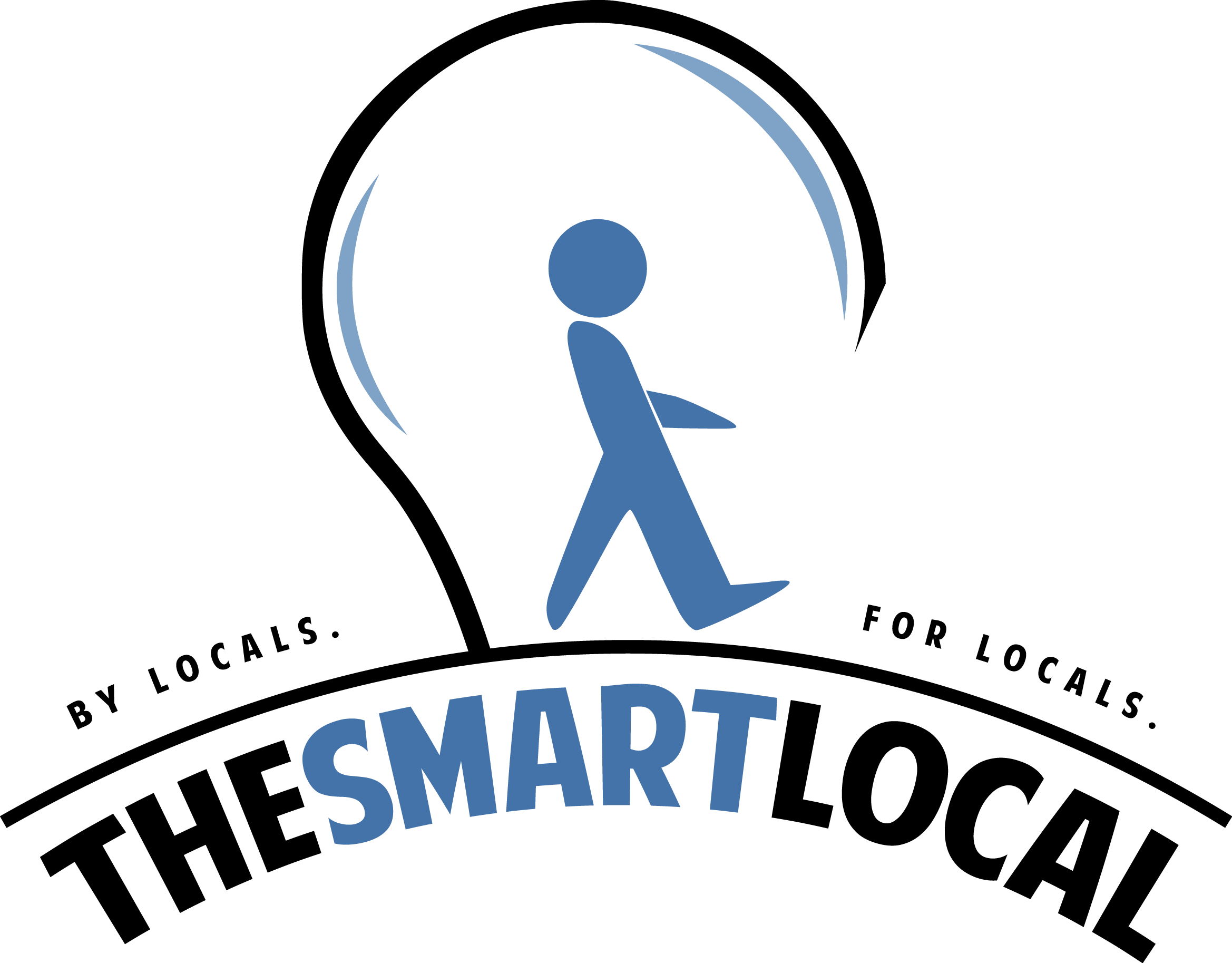 Drop us your email so you won't miss the latest news.