Things to know about 2022 presidential candidate Manny Pacquiao
---
Manny Pacquiao is known globally as a legendary boxer. After all, his international boxing used to put the world on pause. However, he has officially retired from being a boxer in 2021 and has been on the political scene long before it.
In May 2022, Pacquiao is attempting to become the Philippines' next president. Learn about his credentials as a politician and other facts about his life with this list of things to know about Manny Pacquiao.
---
1. He started boxing at age 12
---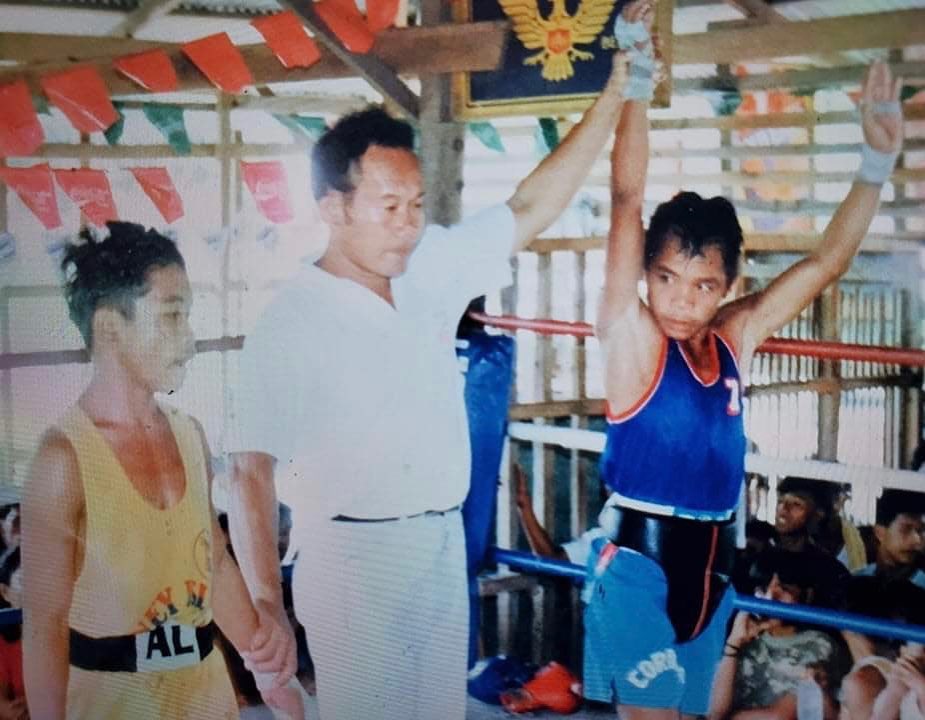 Young Manny Pacquiao during an amateur fight
Image credit: @mannypacquiao
Raised in a low-income, single-parent household with six kids, Pacquiao had to drop out of school at age 10. To earn money, he began amateur boxing at age 12 after being introduced to the sport by a relative.
Pacquiao said that he joined boxing fights because he would take home money even if he lost. Back then, the winner would be paid P100 (~USD1.94) while the loser would get P50 (~USD0.97).
At the age of 16, Pacquiao was a junior professional boxer gaining popularity in the Philippines through televised, local boxing matches.
---
2. He set difficult-to-beat records in boxing
---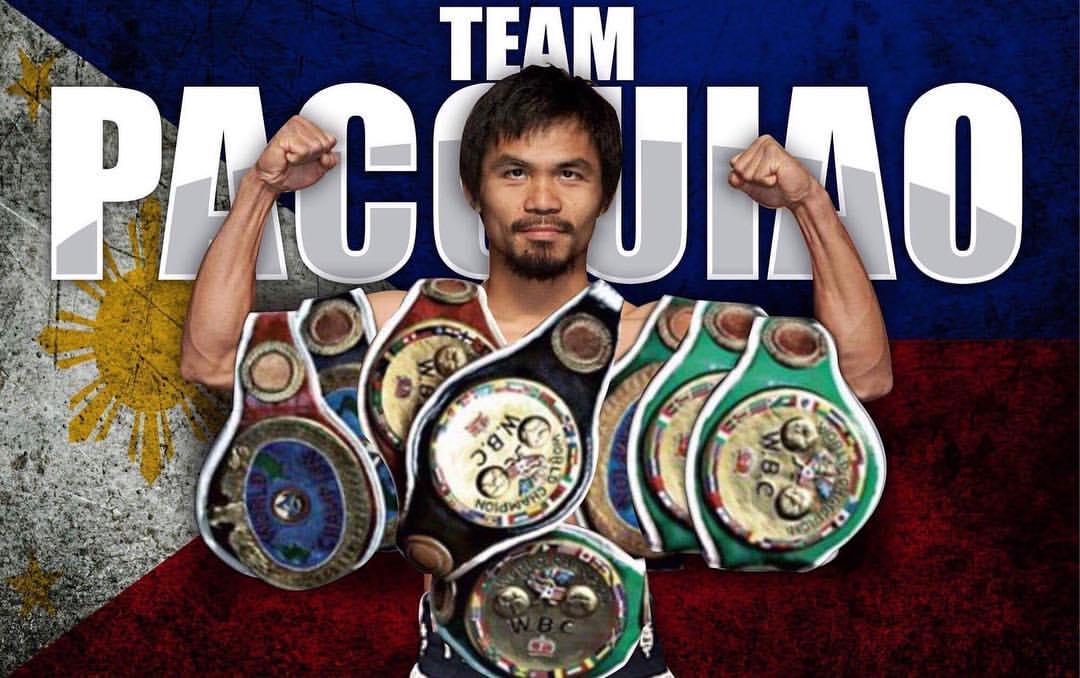 Pacquiao with belts from all eight boxing weight divisions
Image credit: @mannypacquiao
Everyone anywhere in the world knows the name Manny Pacquiao. After all, he set records throughout his boxing career, including being the first boxer to have world titles over all eight weight divisions – flyweight, super bantamweight, featherweight, super featherweight, lightweight, light welterweight, welterweight, and light middleweight.
He began to make history when he won his first major title in the World Boxing Council (WBC) flyweight division in 1998 at age 19.

He even fought international boxing hall of famers such as Oscar De La Hoya and Shane Mosley, even facing Erik Morales, Marco Antonio Barrera, and Juan Manual Marquez twice.
Pacquiao retired from boxing in 2021 at age 42, after 23 years in the industry. Throughout his international boxing career, he amassed 62 wins, 38 of which are knockouts.
---
3. He released albums and singles
---
Video credit: Top Rank Boxing
In 2006, Pacquiao released an album under ABS-CBN Corporation's Star Records – now Star Music – called Laban Nating Lahat Ito (This Is Our Fight). It contained the song Lalaban Ako (I Will Fight) which he used as his fight song during his bout with Floyd Mayweather in 2015.
The following year, the boxer made another album called Pac-Man Punch released under MCA records.
Pacquiao also recorded singles, particularly Lahing Pinoy (Filipino Race) in 2009 and a remake of Canadian singer Dan Hill's Sometimes When We Touch in 2011.
---
4. He obtained his college degree in 2019
---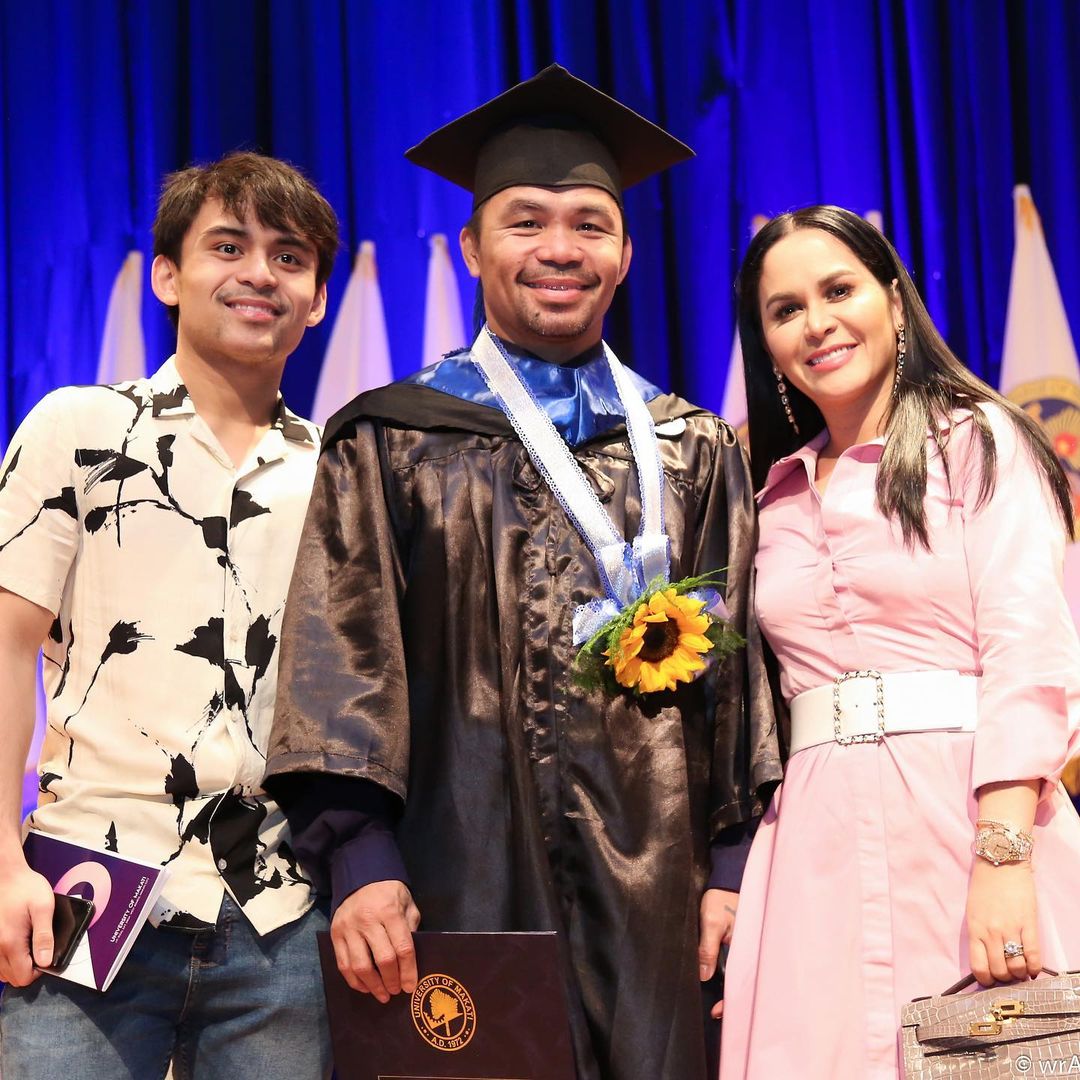 Pacquiao with his wife Jinkee and son Michael during his college graduation
Image credit: @mannypacquiao
Pacquiao obtained a college degree pretty late in his political career. He graduated in Political Science at the University of Makati in 2019 where he majored in local government administration.
"It is never too late to dream bigger dreams. It is never too late to accomplish our dreams. LIVE YOUR PASSION, not just for yourself, but for your family and for our country," he captioned an Instagram post of his graduation photos.
Since he stopped going to school at an early age, Pacquiao finished high school through the Alternative Learning System (ALS) in 2007.
ALS has modular and flexible basic literacy and continuing education programs that allow individuals who were not able to attend school or had to drop out of school to complete their basic education accessibly. After the program, ALS takers need to pass the Accreditation and Equivalency (A & E) Test to enroll in senior high school, college, or take skills development programs.
The aspiring president is currently taking a Master's degree in Public Administration at the Philippine Christian University.
---
5. He dove into politics while he was active in boxing
---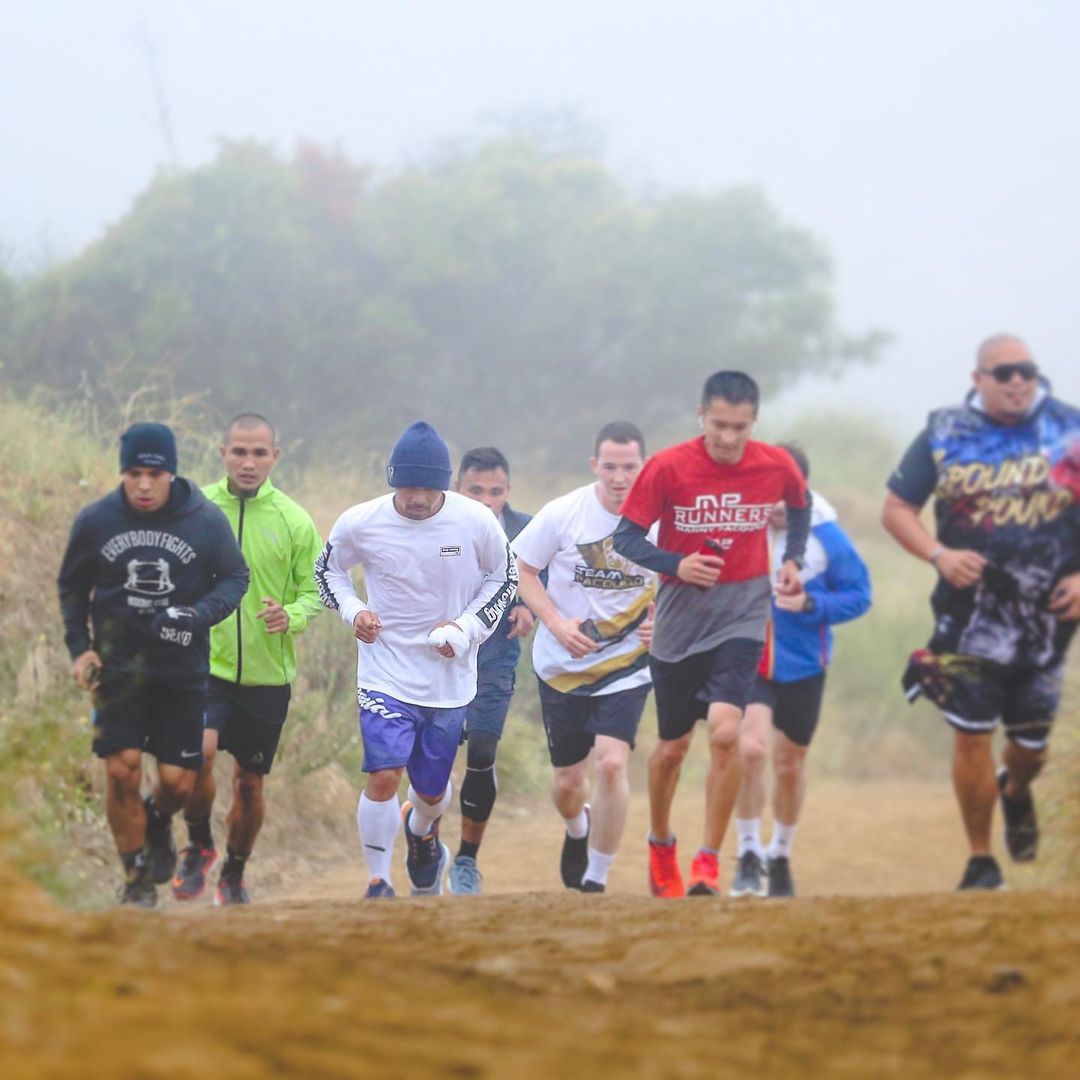 Pacquiao training in Los Angeles, California during his term as senator
Image credit: @mannypacquiao
Pacquiao first ran for a political seat in 2007, vying for the representative of the 1st District of South Cotabato, but lost.
Three years later, he ran for the same position in a different province, Sarangani, and successfully became a congressman. He held this position for two terms. Finally, in 2016, he was elected as a senator.
He held these political positions despite being an active international boxer and going on boxing matches overseas.
---
6. He's dubbed "Senate's top absentee"
---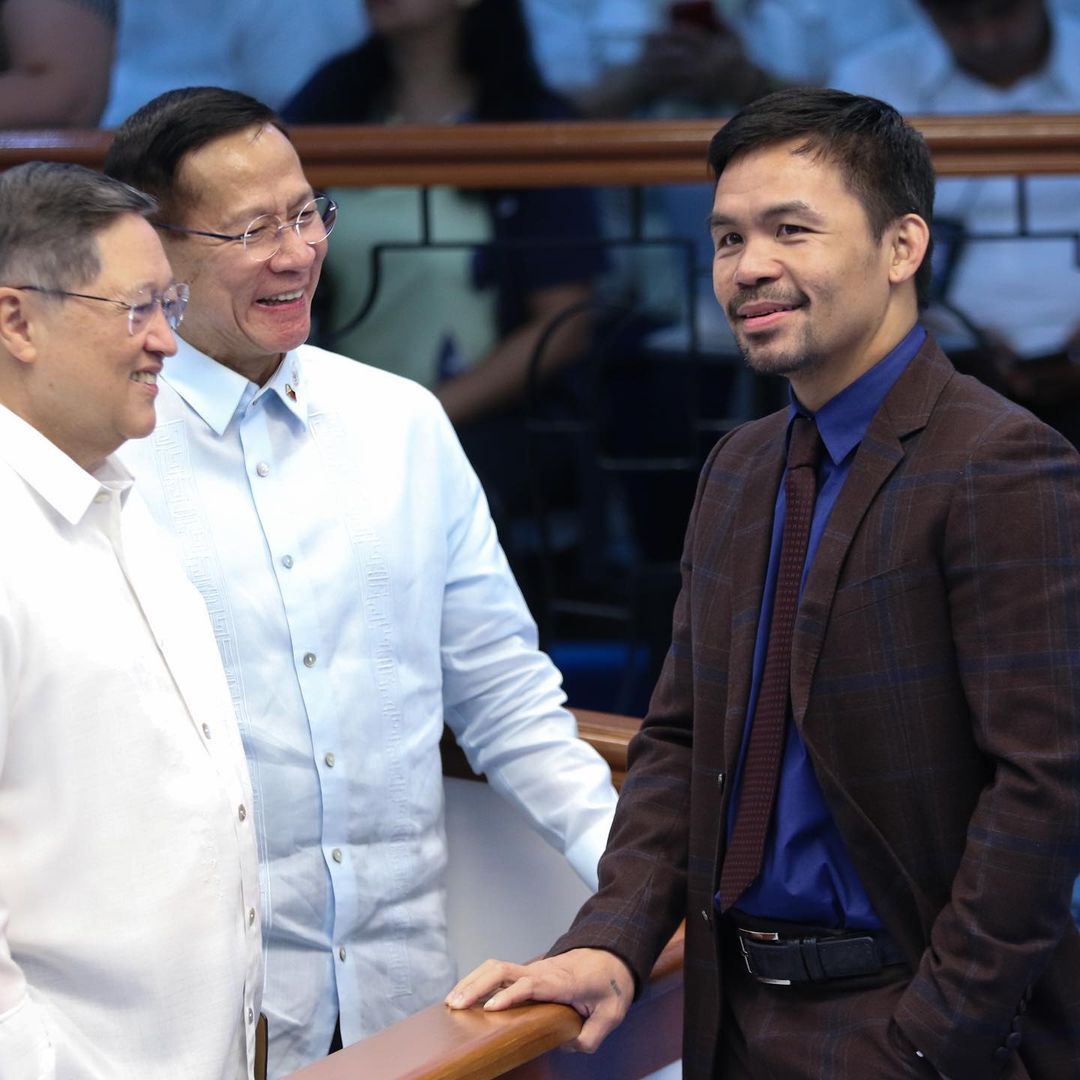 Pacquiao at the Senate
Image credit: @mannypacquiao
In 2019, Pacquiao was revealed by the Senate Public Relations and Information Bureau (PRIB) to have incurred 12 absences out of 61 plenary sessions from 23rd July 2018 to 4 June 2019.
This placed the former boxer-senator behind Senator Leila de Lima who was not able to attend any of the sessions as she was detained in 2017 for alleged drug-trafficking charges.
Before becoming senator, Pacquiao was also a notorious absentee during his terms as a congressman.
---
7. He's a devout Christian
---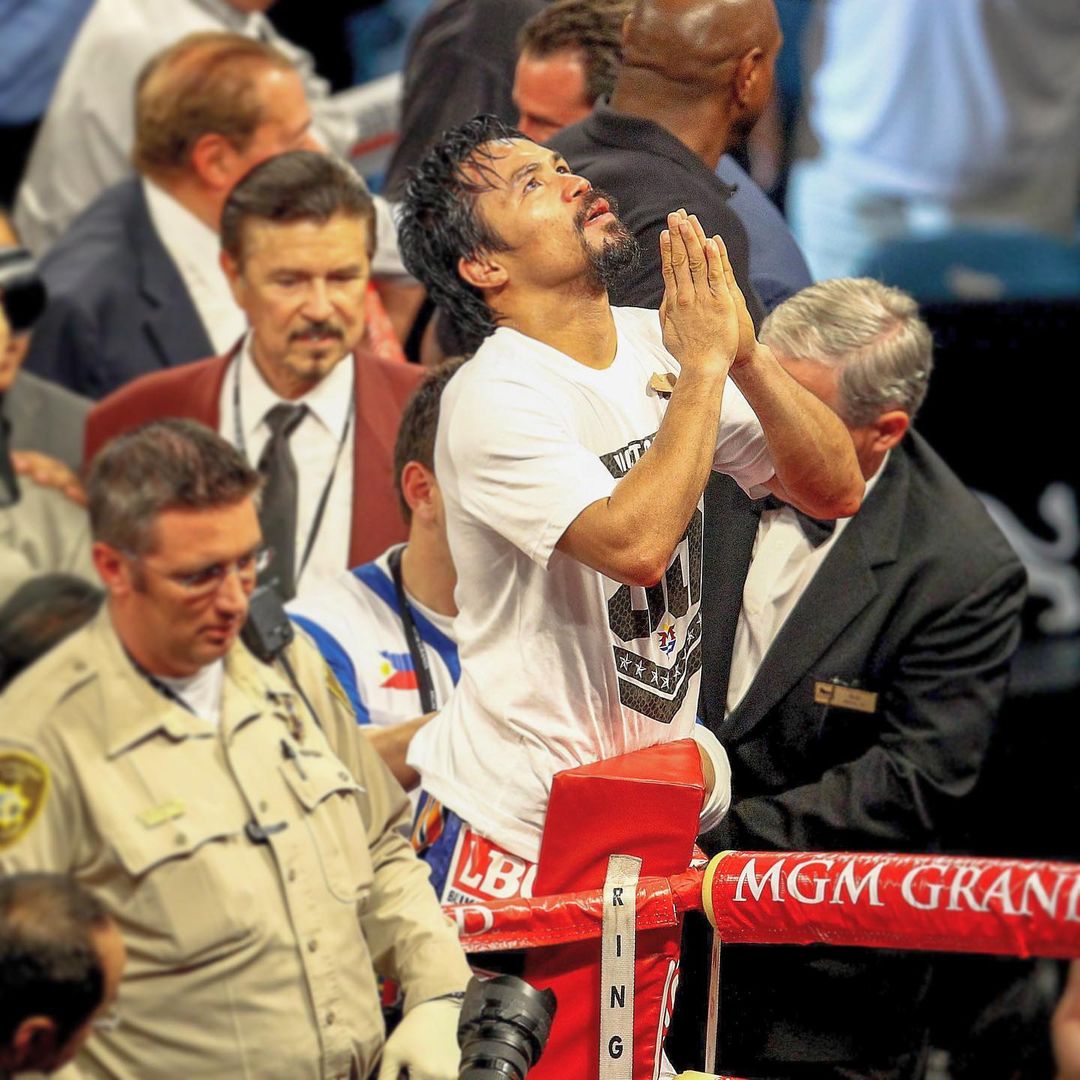 Pacquiao praying after a fight
Image credit: @mannypacquiao
Pacquiao was raised Roman Catholic but is now a Christian, along with his family.

The politician said he became closer to his family and moved farther from alcohol, vices, and other women when he found God.
However, he's also known to support the death penalty. In his presidential interview with talk show host Boy Abunda, Pacquiao also said that he's not in favor of rape-related abortion, saying rape victims also take part in a child's conception.
---
8. He donated buses to help frontliners during the pandemic
---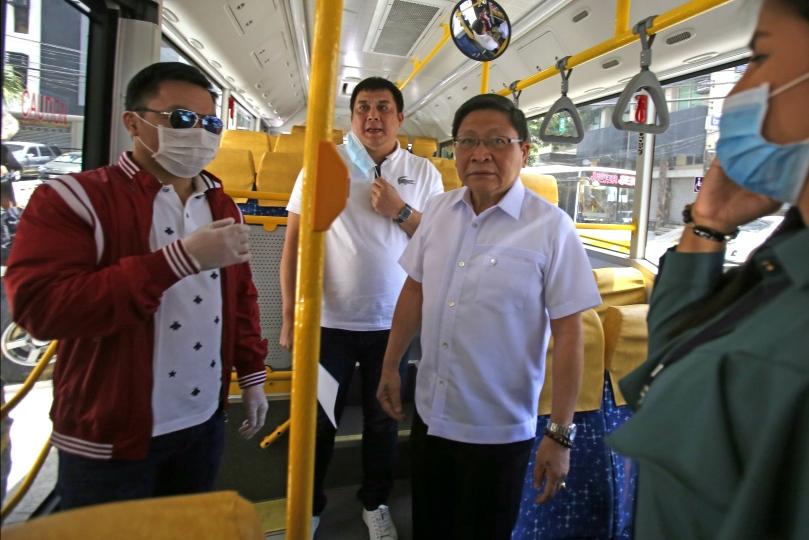 Inside the bus Pacquiao donated
Image credit: Manny Pacquiao Foundation/GMA News
At the onset of the pandemic lockdowns, Pacquiao donated five buses to the Metropolitan Manila Development Authority (MMDA). The buses were used to provide free rides to frontliners.
Pacquiao also supplied 600,000 face masks to different government agencies.
As for the victims of the recent Typhoon Odette, the senator also sent relief goods to affected areas in the Visayas.
---
From Pambansang Kamao to Philippine president?
---
Manny Pacquiao certainly has the mass appeal, with his perseverance story that made him the legendary boxer that he is today.
However, the former sportsman's unsatisfactory presidential interview answers and absenteeism in the Senate leads us to the question of whether he'll be capable of being president.
Look out for our upcoming profiles of other 2022 Philippine presidential candidates!
Also check out:
---
Cover image adapted from: @mannypacquiao and @mannypacquiao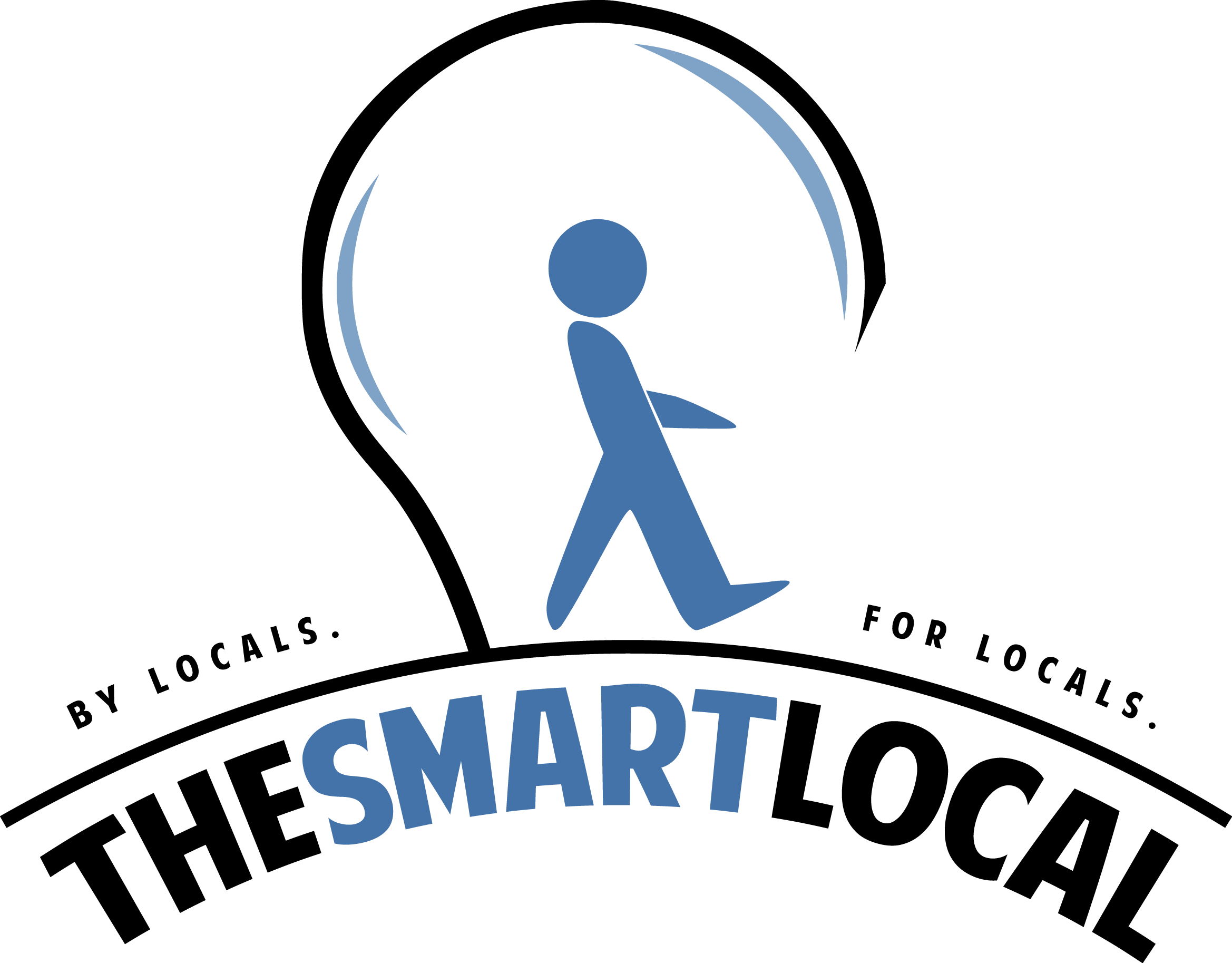 Drop us your email so you won't miss the latest news.