Things to know about Kisses Delavin
---
The search for our next Miss Universe Philippines started with over 100 delegates nationwide. Just recently, the competition was narrowed down to the last batch of 30 queens who will be competing from 21st-25th September for the title of Miss Universe Philippines.
Kristen Danielle Delavin, popularly known as Kisses, is one of the aspiring beauty queens who surpassed all the challenges so far and made it to the Top 30. We'll be seeing a lot more of Delavin come the competition dates, and before everyone starts stanning her then, make sure you already know these fun facts about Kisses Delavin.
---
1. Her mother nicknamed Kisses Delavin after seeing an envelope
---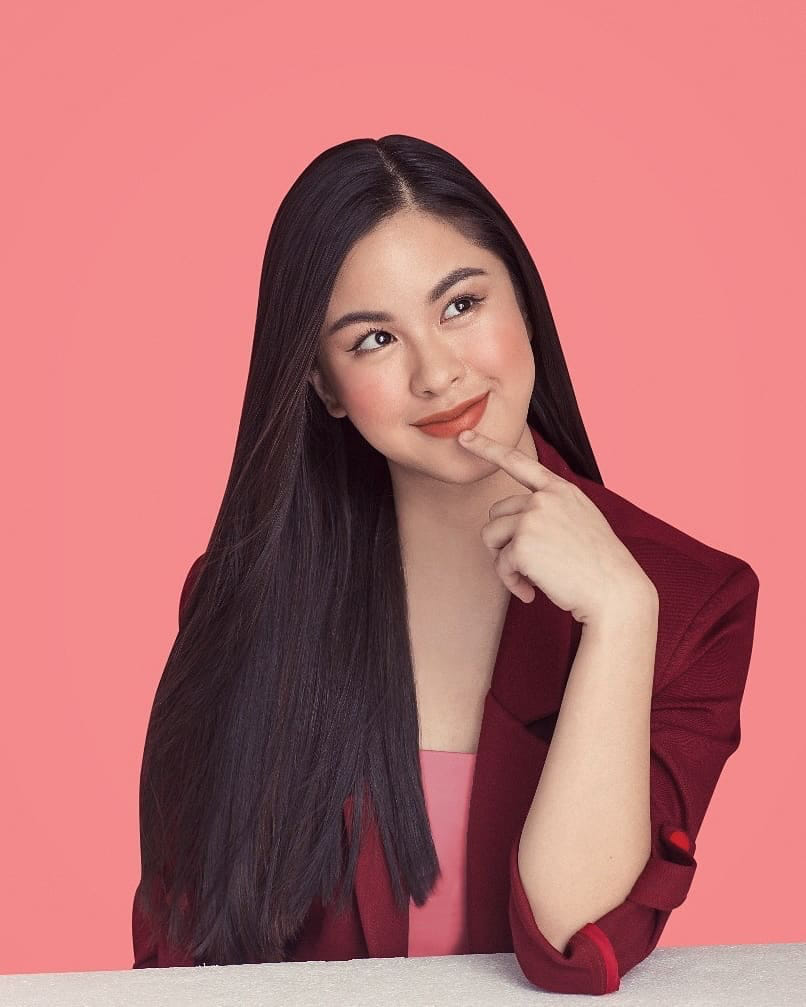 Image credit: @kissesdelavin
Delavin's full name is Kirsten Danielle Tan Delavin, but most of the time she goes by the nickname Kisses. We usually get our nicknames from short versions of our names, but for Delavin, it's a different case.
In an interview with Chalk PH, Carrie Delavin, Delavin's mother, recounts the history of her daughter's nickname. After giving birth to Delavin at the hospital, she was being wheelchaired to the payment counter when she saw a beautiful woman holding an envelope with the name Kisses Bunganan written on the front. The encounter was memorable to her, hence her daughter's nickname.
---
2. She has a dog that she takes everywhere
---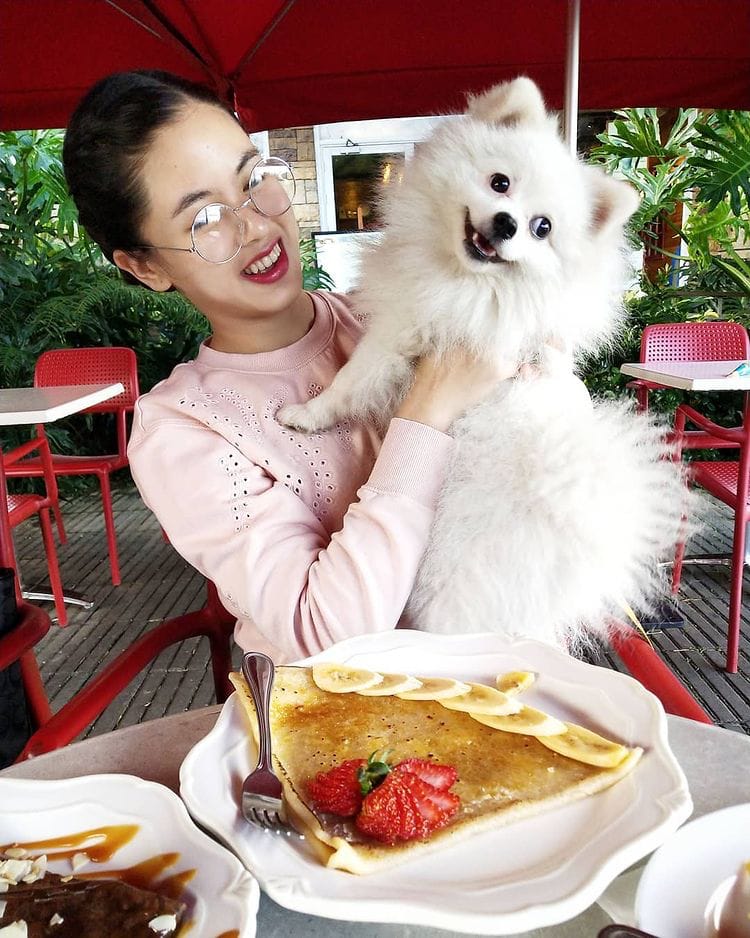 Image credit: @kissesdelavin
Fans giving gifts to the people they idolize is not a new concept. However, Delavin's fans, or as she fondly calls them, Kissables, went far and beyond the usual stuffed toys and flowers.
Her fans gifted her a pomeranian who she named Kirby, and according to her former co-star and love team partner Donny Pangilinan, she brings Kirby around everywhere she goes be it photoshoots or tapings.
---
3. She's no stranger to the pageant scene
---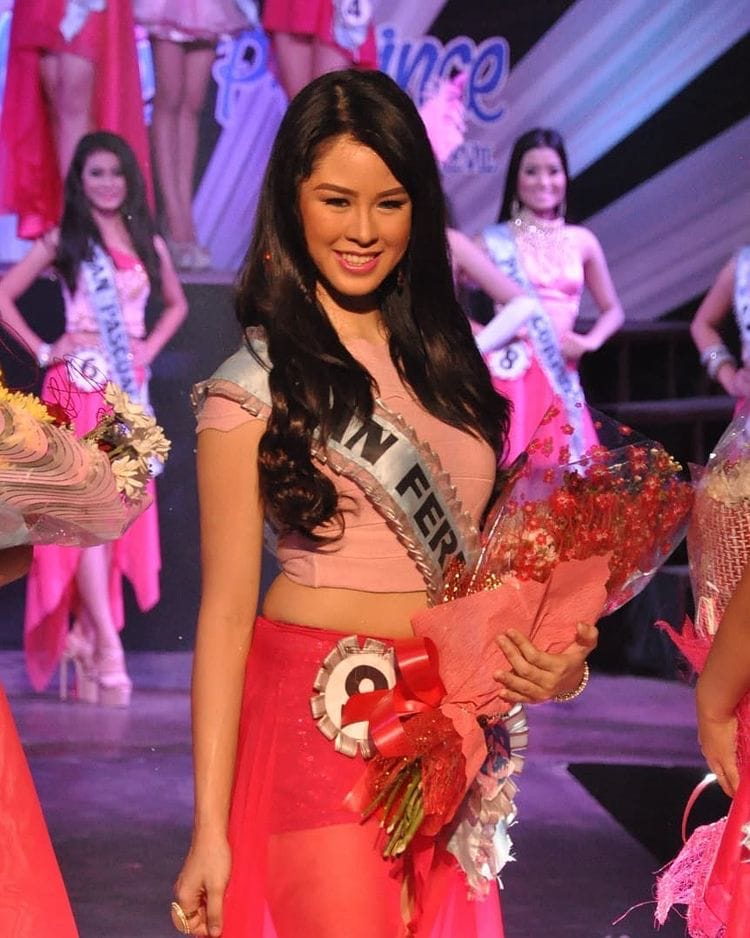 Image credit: @kissesdelavin
Some people who came to know of Delavin because of her acting career were surprised by her decision to pursue being a pageant queen on Miss Universe Philippines. However, she has actually been in the pageant scene for a long time.
She started joining pageants since she was 3 years old, winning titles such as Miss Teen Masbate, Miss Kaogma, and Miss Masbate Province. We can't wait to see if she also claims the title of Miss Universe Philippines 2021, then the Miss Universe 2021 crown after that.
---
4. She studies business at De La Salle University
---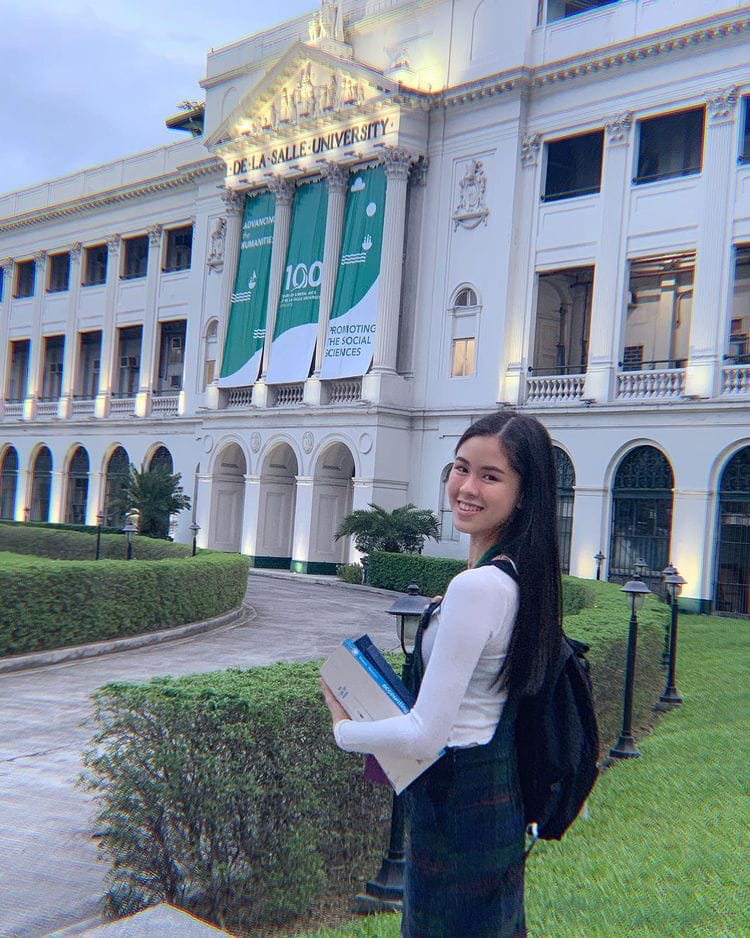 Image credit: @kissesdelavin
Most Filipino artists take a break from school once their careers kick off, but Delavin is adamant on prioritizing her education no matter how busy showbiz makes her.
She is currently taking up a business course at De La Salle University, where she has been studying since 2016, and is set to graduate soon.
---
5. She's a miracle daughter of Masbate
---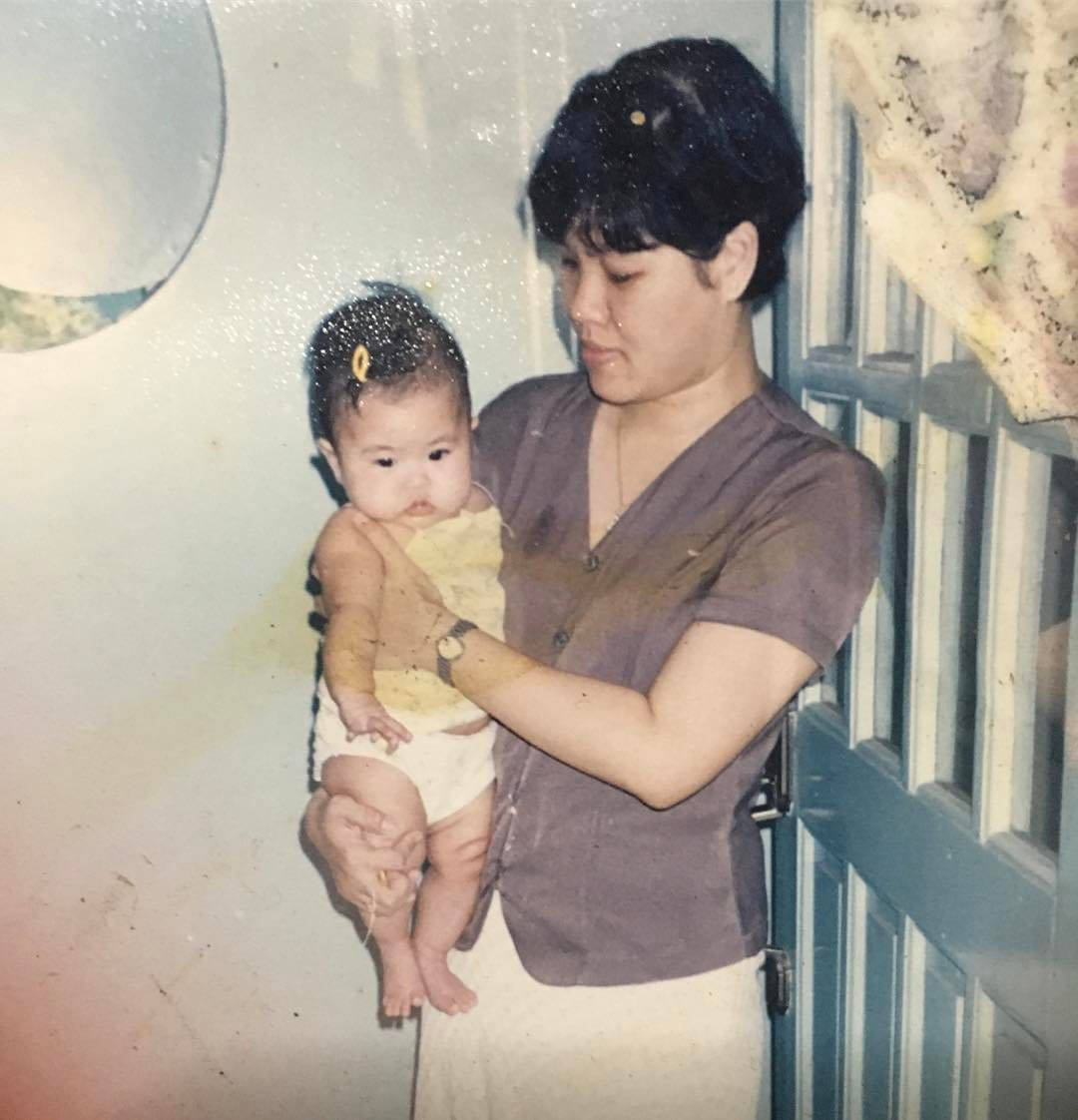 Image credit: @kissesdelavin
Kissables would agree when we say Delavin is a special person, but no one knows it better than her own mother. Mommy Carrie fondly calls Delavin her "miracle baby" because out of her 8 pregnancies, only Delavin managed to survive.
Delavin was also supposed to be an ate to Keithleen "Kandy" Gracerie, but 1-year-old Kandy passed away after being born prematurely.
---
6. She joined PBB to prove her independence
---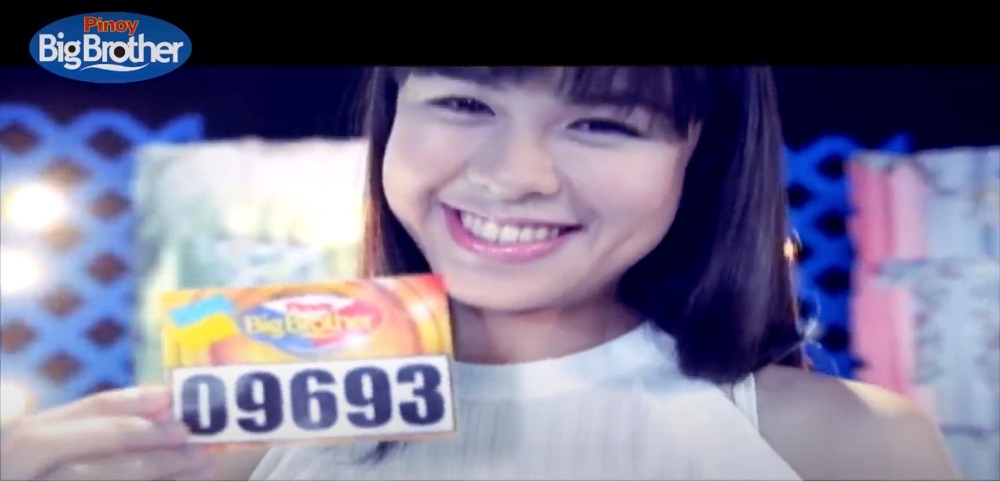 Image adapted from: Pinoy Big Brother
Everyone who auditions for Pinoy Big Brother has their own reason for doing so, and for Delavin, it was more than just the fame and money. In an interview with Boy Abunda, Delavin, who was 17 years old at the time, reveals that she had auditioned to prove herself an independent woman.
During her run on the reality show, many fell for her sweet smile, charm, and pleasant disposition. By the end of the show, she won the runner-up spot, or 2nd Big Placer, as PBB calls it.
---
7. She has a platinum album
---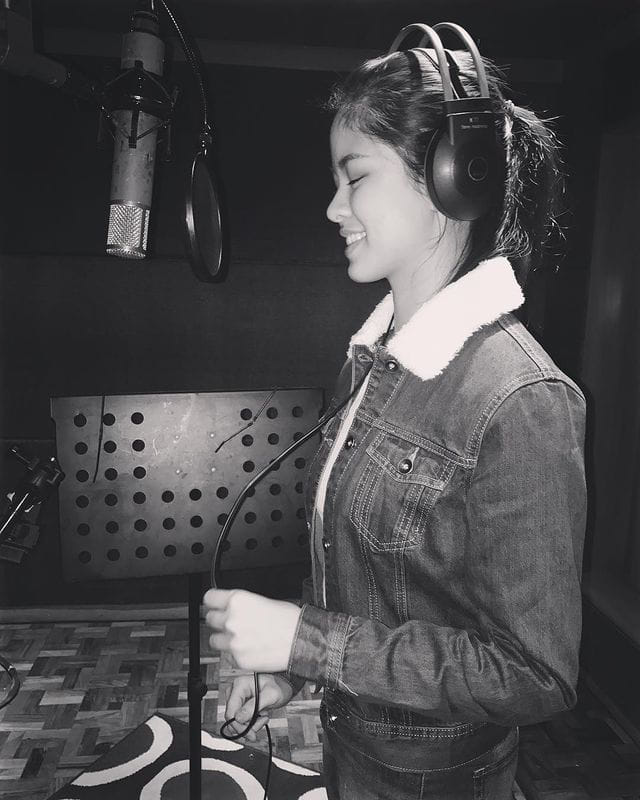 Image credit: @kissesdelavin
Apart from being a pageant queen and an actress, Delavin is also a singer. In fact, her debut album Kisses released in 2017 reached platinum status, which means over 40,000 albums were sold. The album reached 15,000 sales from pre-orders alone, thanks to Delavin's strong fanbase.
Alongside her album, she released 3 music videos on Youtube, which have collectively received over 3 million streams as of writing. She has also held 2 solo concerts, one in 2018 and one in 2019, both of which were sold out.
---
8. She was born well-off, but not spoiled
---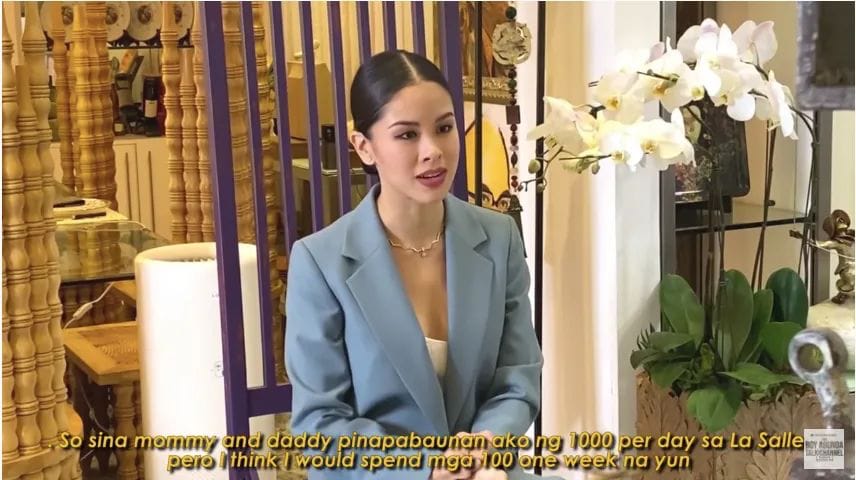 Image adapted from: CDN Life!
With an engineer for a father, a successful businesswoman for a mother, and as an only child to boot, you'd expect Delavin to grow up with a silver spoon in her mouth. However, she actually gives importance to saving money and earning what she wants through hard work.
One notable instance that proves this is her selling C2 drinks to her high school classmates to earn money to buy her first guitar. Another is how she once tweeted as many times as she could to win a free Taylor Swift concert ticket. More recently, she also shared that although her parents give her an allowance of P1,000 per day, she only spends around P100 of that and puts away the rest.
---
9. She knows how to play different instruments
---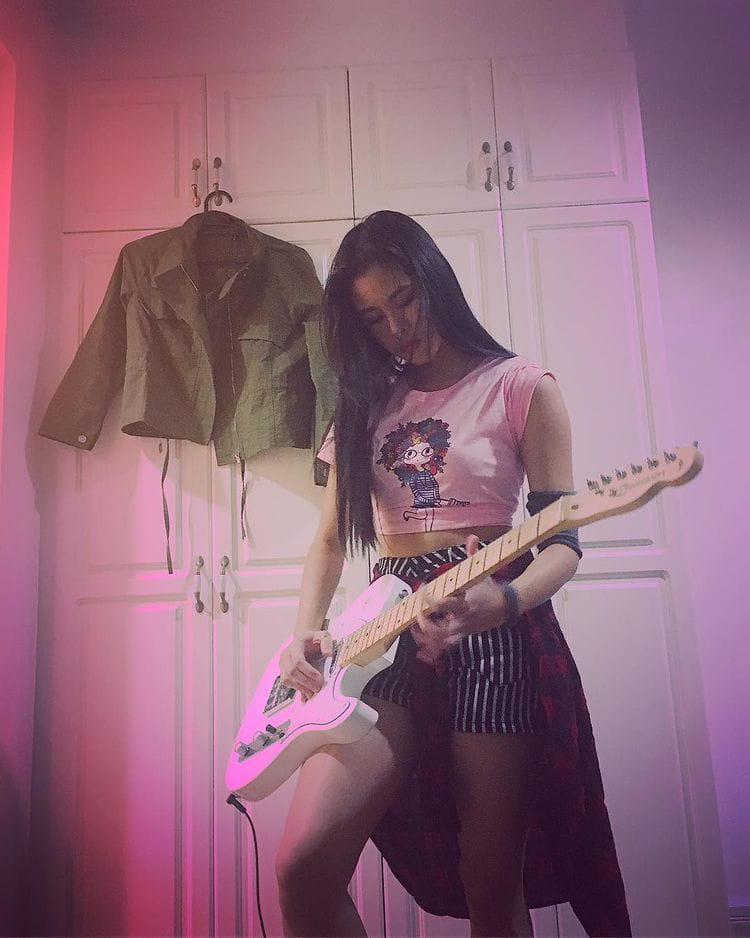 Image credit: @kissesdelavin
Over the years, Delavin has grown significantly from the music-loving high schooler who sold C2 drinks to buy her own guitar. Aside from singing her way to a platinum album, Delavin also expresses her passion for music by learning how to play instruments.
She knows how to play the guitar, ukulele, drums, piano, and harp.
---
10. She keeps everything her fans send her
---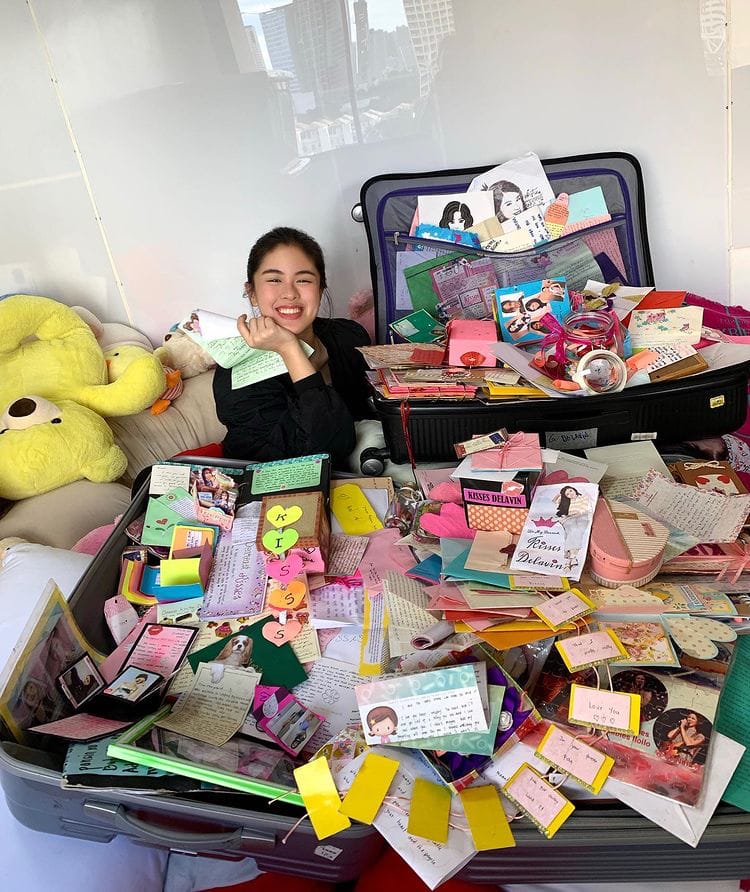 Kisses with two suitcases of fanmail
Image credit: @kissesdelavin
It's hard to imagine where artists keep all the fanmail they get with the sheer volume of it they receive, but Delavin puts an end to our wondering. Delavin puts all the fanmail she receives from her Kissables inside these two huge suitcases.
If you've sent her a letter yourself, you might want to zoom in and check if it's among those that are visible in her picture!
---
Reasons to become a Kissable, or a Kisses Delavin stan
---
With all these fun facts about Kisses Delavin, it's hard not to start stanning her – from how grounded she is to how much she cares for her fans.
If you're at a loss for who to support during the upcoming Miss Universe Philippines pageant, Kisses would definitely be a good choice.
---
Cover image adapted from: @kissesdelavin, @kissesdelavin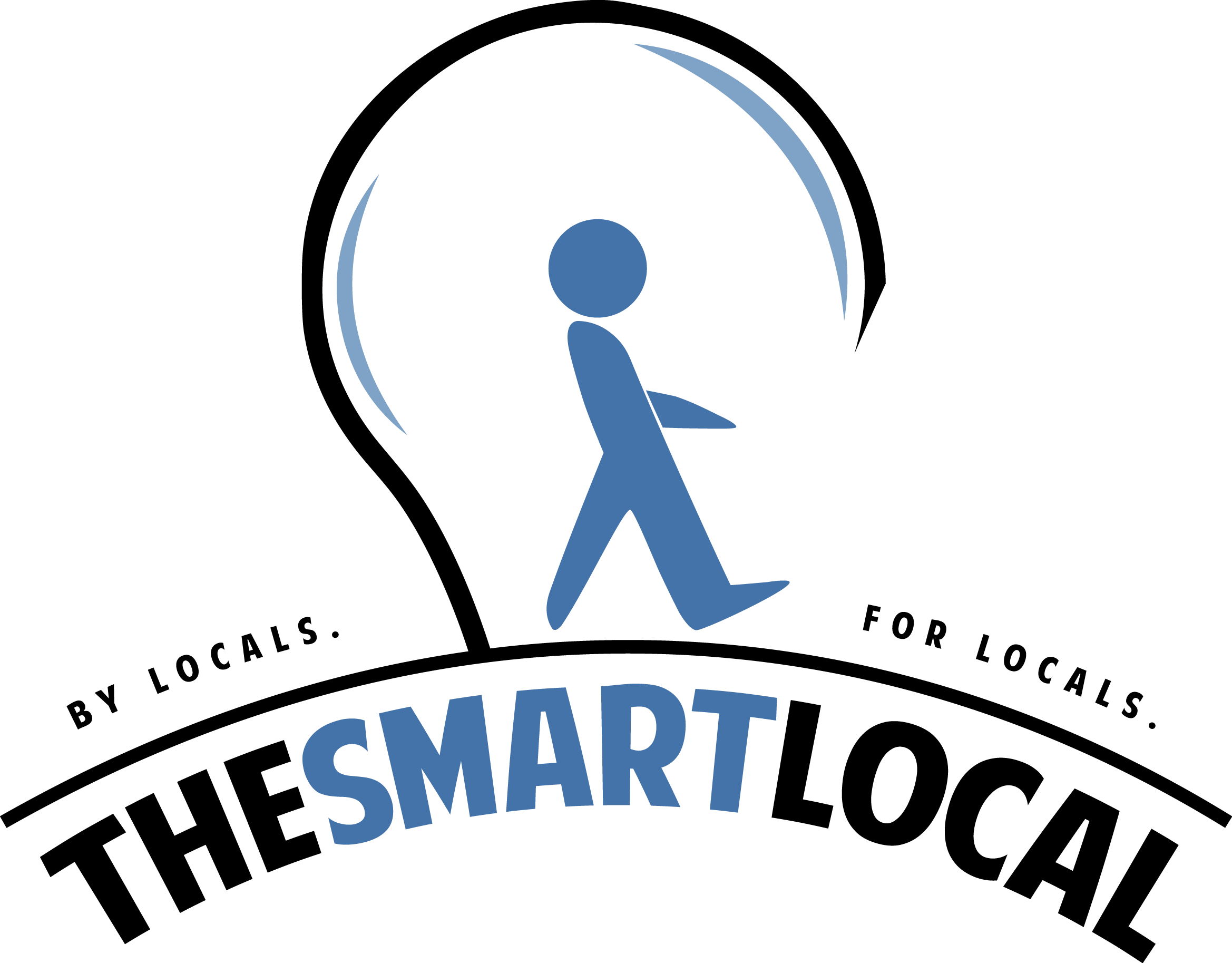 Drop us your email so you won't miss the latest news.