Korean jjimjilbang in the Philippines
---
Working from home is known to bring on more mental stress and posture-induced body pain than usual. If you're looking to relieve it, we suggest New Lasema Spa in San Antonio Village, Makati.
New Lasema Spa is a jjimjilbang (bath and sauna house) that lets you relieve your stress Korean-style. You can also stay at the place for up to 12 hours, which helps if you want to spend the day away from your work desk at home.
---
Different types of kilns
---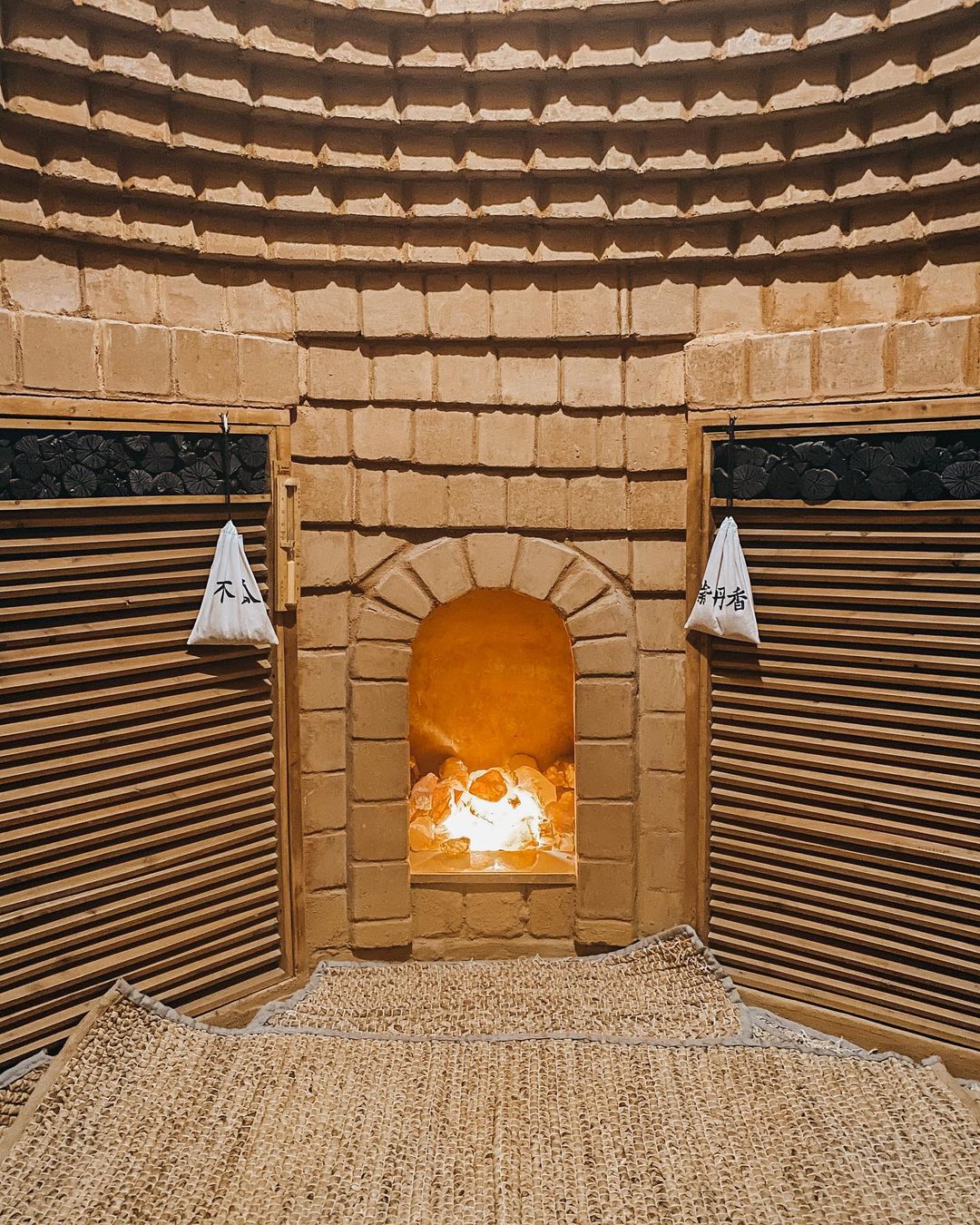 One of the kilns at New Lasema Spa
Image credit: @sel_beltran
This jjimjilbang has a wide variety of kilns that are said to have different health benefits.
Their ice room, for instance, is said to improve joint and muscle function, which helps if you often find yourself suffering from body pain. Meanwhile, the Himalayan salt kiln is great for overall decompressing, relieving body pain and stress and helping you clear your airways.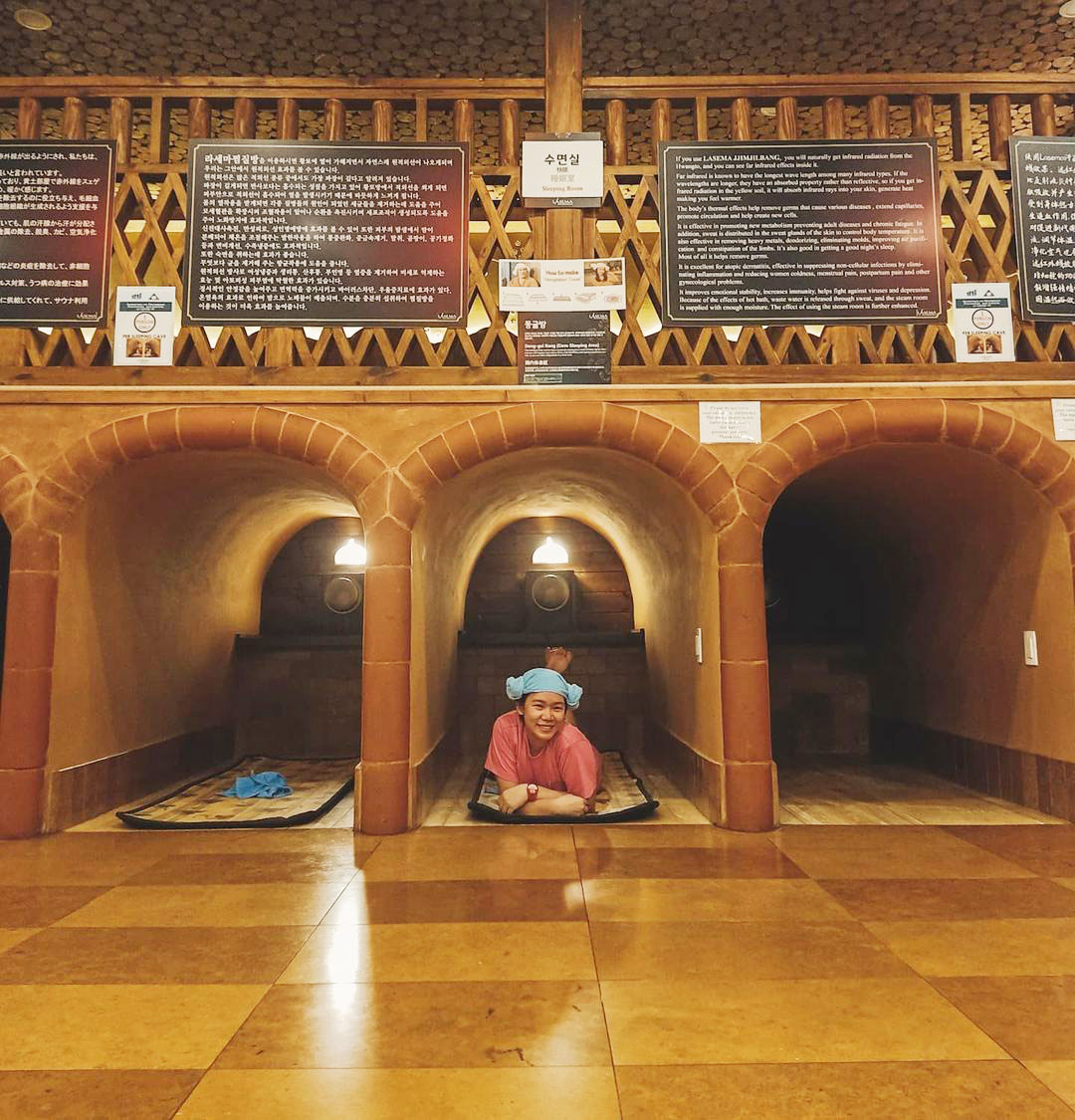 Sleeping caves
Image credit: @rlzza
Besides these, they also have ochre hot, amethyst, and pine tree kilns. There are also sleeping caves if you want to nap in between your relaxation sessions.
You can get access to these kilns when you get New Lasema Spa's Jjimjilbang package (weekdays P880, ~USD17.41; weekends P980, ~USD19.38) or their Lasema package (weekdays P1,388, ~USD27.45; weekends P1,488, ~USD29.43).
---
Entertainment area
---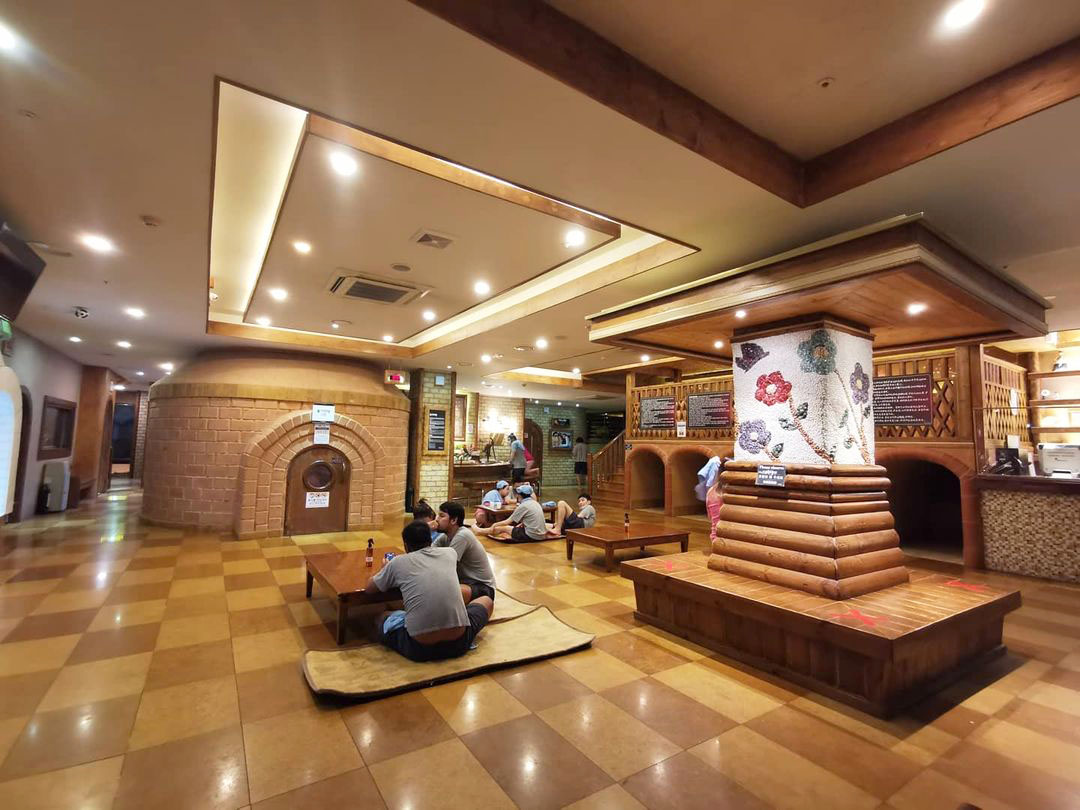 The entertainment area
Image credit: @yowhoho
You don't have to worry about getting bored at this jjimjilbang. New Lasema Spa ensures that won't only pop in and out of the kilns during your long stay.
There's an entertainment area with Smart TVs where you can watch Korean dramas and variety shows. They also have Wi-Fi so you won't miss out on the latest news about your favorite K-pop groups.
You can also enjoy Korean food as you watch TV or scroll through social media in the entertainment area.
---
Classic Korean sauna menu
---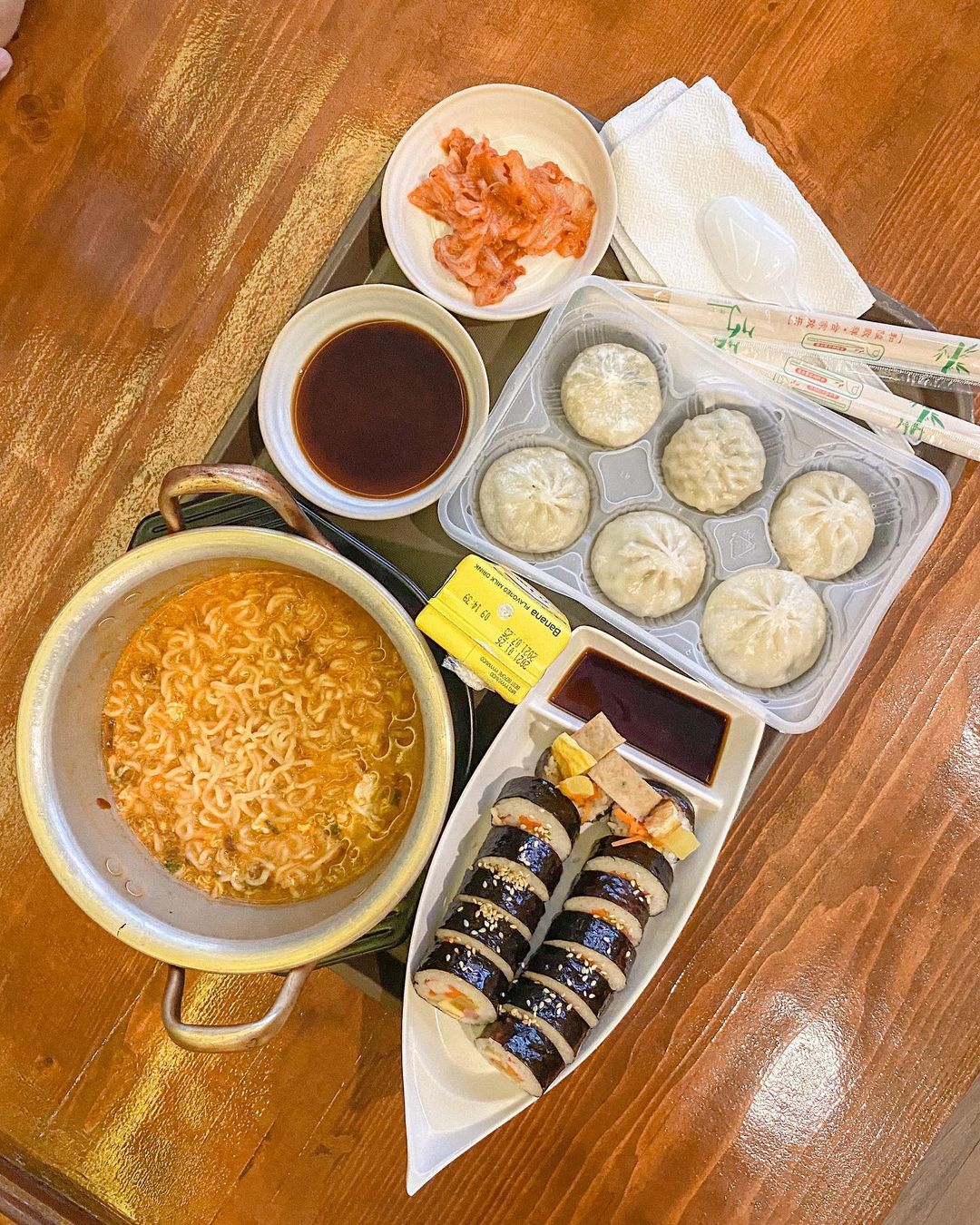 Korean dishes served at the jjimjilbang
Image credit: @lifewithbastie
New Lasema Spa's menu includes classic Korean sauna offerings. These include grilled egg, tteokbokki (spicy, stir-fried rice cake), ramyeon (Korean instant noodles), and iced sikhye – a sweet rice drink with cooked rice grains.
For those who want to stick with familiar flavors, the sauna house also offers Filipino instant noodles and snacks. They also have Western and European dishes such as chicken nuggets, French fries, spaghetti, and carbonara.
---
Sauna & massage packages
---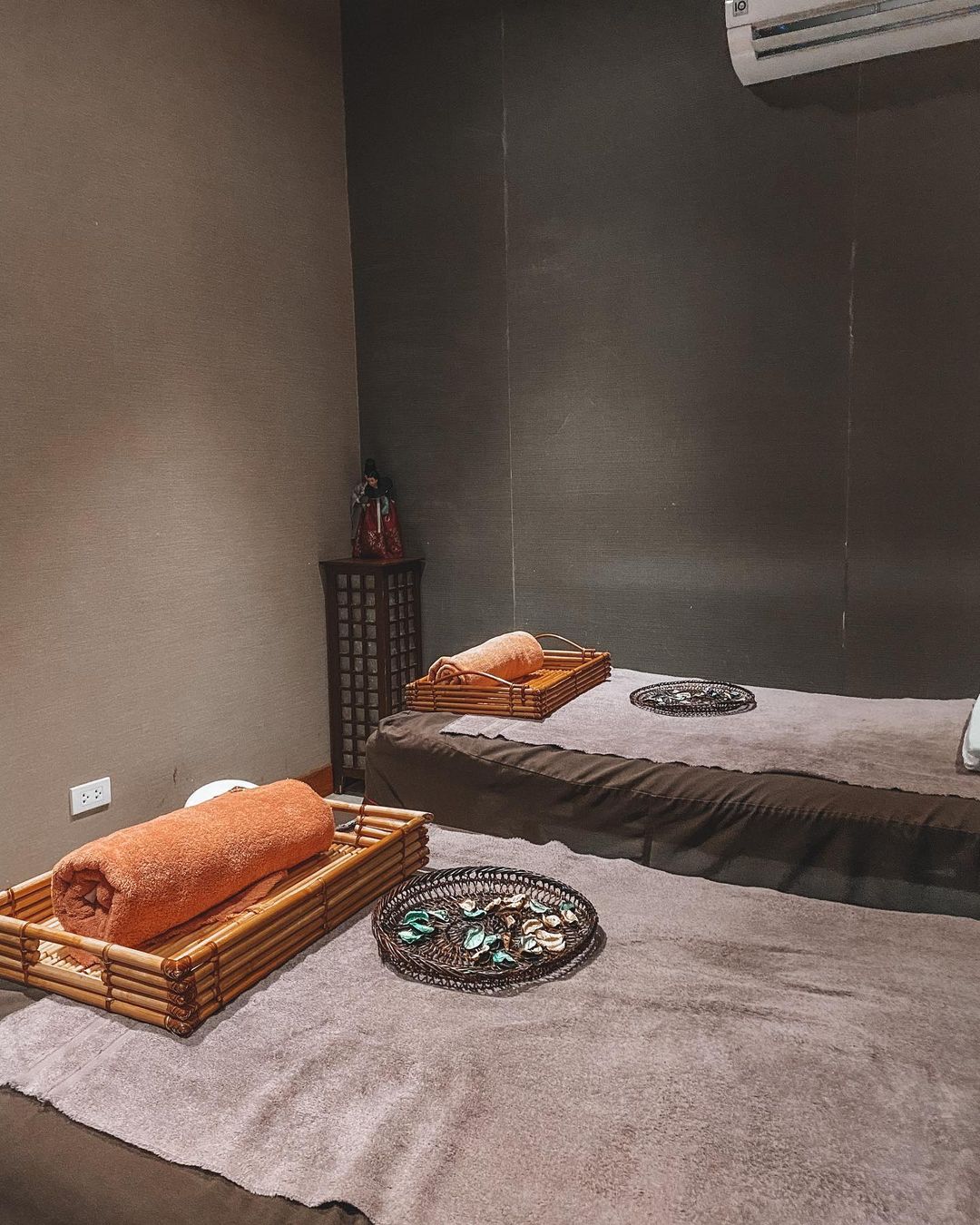 The massage room
Image credit: @sel_beltran
You can still go to New Lasema Spa to relieve your stress even if you don't have the whole day to spend.
With their sauna package, you get up to 3 hours of use of their jacuzzi, steam sauna, and shower for P500 (~USD9.89) on weekdays and P550 (~USD10.88) on weekends.
On the other hand, their massage package (weekdays P1,000, ~USD19.78; weekends P1,050, ~USD20.77) lets you stay for 4 hours and get the inclusions of the sauna package plus a 60-minute full-body massage.
These are perfect for when you have an event to attend and want to look refreshed.
---
Book an appointment at New Lasema Spa
---
Simply message New Lasema Spa on Facebook to book a reservation. In case you decide to go on a whim one of these days, they also accept walk-ins.
However, do note that they require you to present a vaccination card, so be sure to bring yours at all times.
Address: #8846 Sampaloc corner Estrella Street, San Antonio Village, Makati City
Opening hours: 5AM-12AM, Daily
Address: 0995 783 0094; 8830 2222
New Lasema Spa's Facebook
Also check out:
---
Cover image adapted from: @rlzza and @yowhoho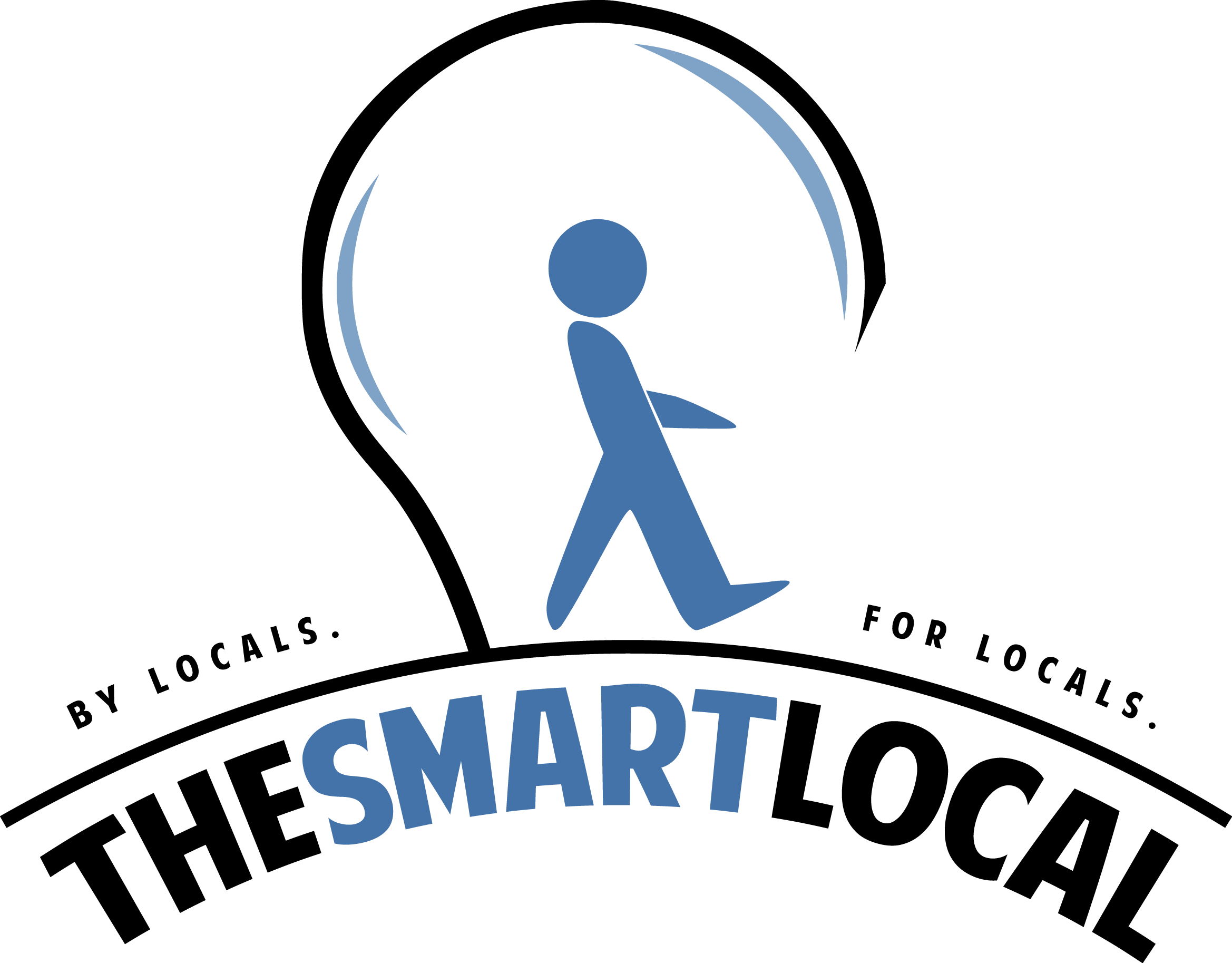 Drop us your email so you won't miss the latest news.