Korean hair salons for a new look 
---
If you're an avid consumer of Korean content – whether dramas, variety shows, or vlogs – you've probably felt envious of South Koreans who seem to be safe from bad hair days. Seeing that great hair is so common in the country, there must be some kind of magic happening in Korean hair salons.
Whether you want to have bouncy, natural-looking hair like a K-drama lead or more creative hairstyles a la K-pop idols, we've compiled a list of Korean hair salons in Metro Manila to aid your research on where to book your hair appointment.
---
1. Zero 1 Story – Korean hair salon trusted by top Filipino celebrities
---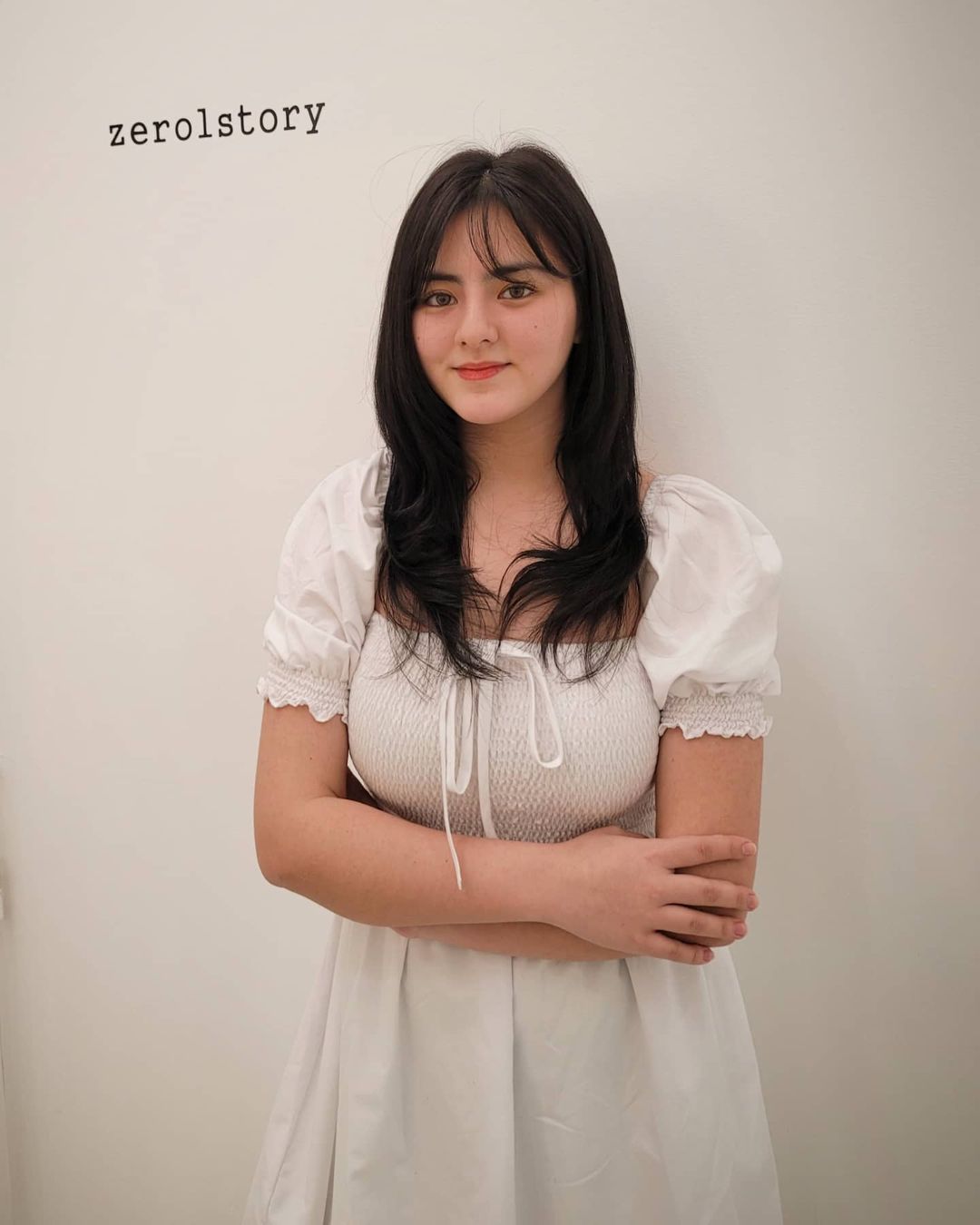 Cassie Legazpi with her Yoo Nabi-inspired haircut
Image credit: @zero1story_ via Instagram
Zero 1 Story, formerly Mija Beauty Lab, is among the trusted Korean hair salons by Filipino female celebrities, including Kathryn Bernardo, Liza Soberano, and Gabbi Garcia. They give these celebs the medium-length, brown hair with soft curls that we see them rock on Instagram.
Cassie Legazpi even went to this hair salon and got a hairstyle inspired by Nevertheless' Yoo Nabi.
Zero 1 Story not only caters to women but also men, if you want to look as dashing as a K-drama male lead – or second lead, as they seem to get the girls, too.
Zero 1 Story's Facebook | Instagram
---
2. Park Jun Beauty Lab – short women's haircuts such as bobs and wolf cuts
---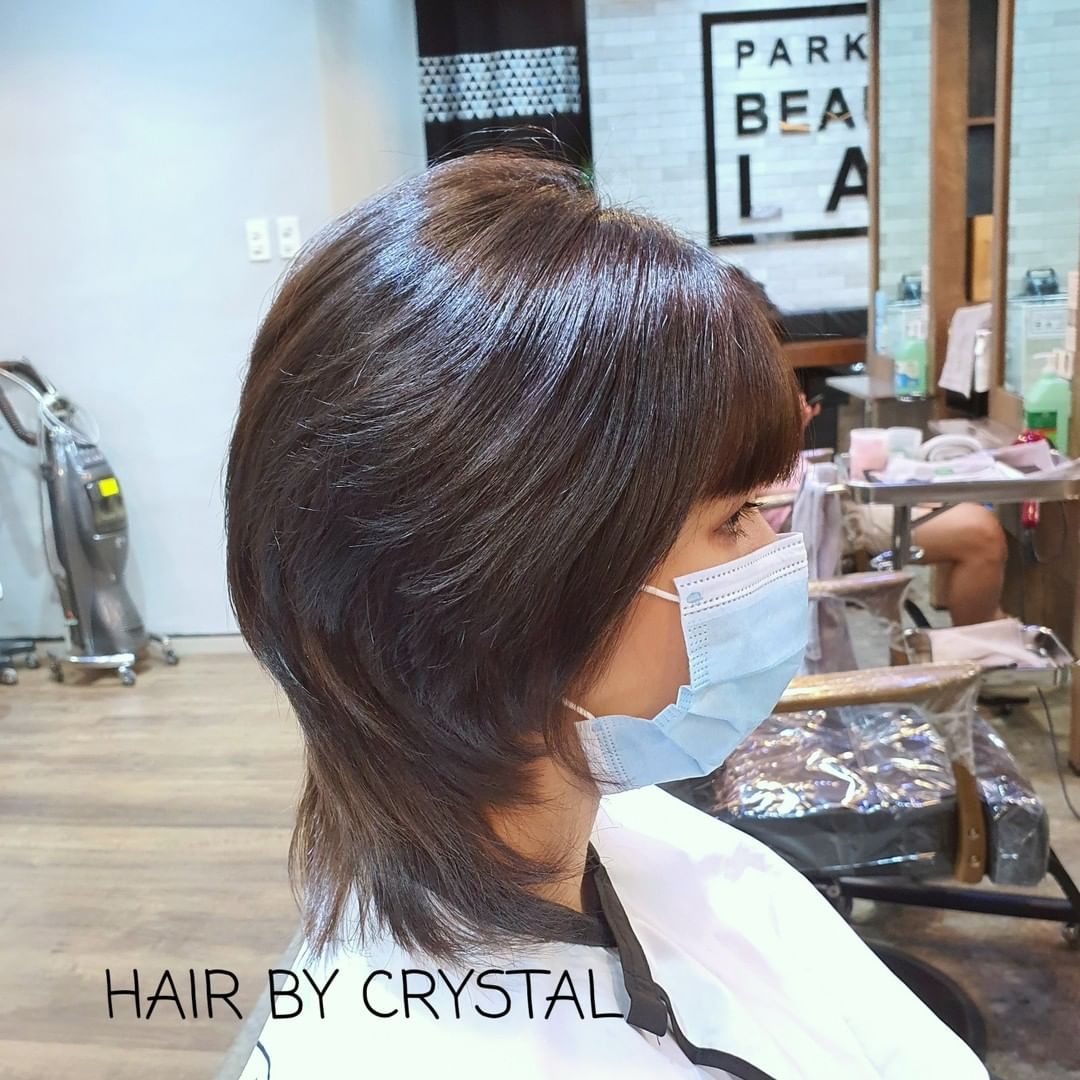 Soft wolf cut
Image credit: @parkjunbeautylabmakati via Instagram
The hairstylists at Park Jun Beauty Lab are experts at short hair cuts that perfectly frame the face. Besides the classic bob, their stylists can also style your hair into a wolf cut.
For those who don't know what it is, it's South Korea's take on mullet hair, which is softer and frames the face with curtain bangs.
It's not a problem if you're not a fan of this layered hairstyle. You can also get a perm at the salon to achieve long, wavy hair a la a K-drama leading lady.
For men, the salon also does the parted curtain bangs that're popular with South Korean men – whether they're in the TV and music industry or not.
Park Jun Beauty Lab's Facebook | Instagram
---
3. Moridu Art – trusted by the P-pop boy group SB19
---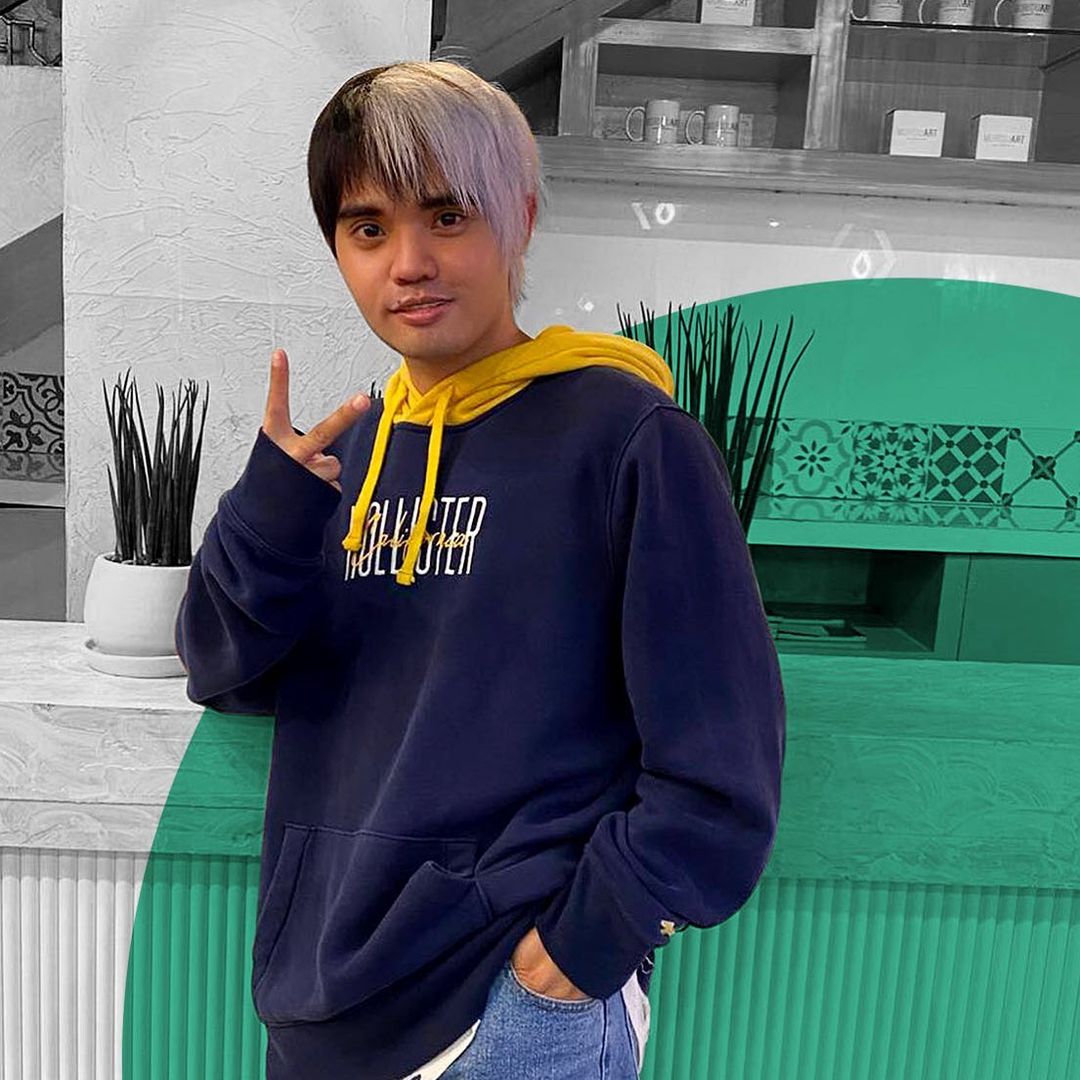 SB19's Pablo with his split dyed hair
Image credit: @moriduart via Instagram
Moridu Art is a Korean unisex hair salon owned by comedian Ryan Bang and is also a hair salon trusted by local celebrities. In fact, Bang even treated the SB19 members to a haircut and styling here.
It's the place to go if you want SB19's Justin's clean wolf cut or Pablo's unique, black and white split dye. SB19's Stell, Josh, and Ken even seemed to have loved their service that they went back to get their hair done after their group's visit.
Other celebs who were spotted getting their hair done at Moridu Art also include actor Carlo Aquino and YouTuber Benedict Cua.
Moridu Art's Facebook | Instagram
---
4. Zoey's Beauty Lab – also a nail art salon, lash extension studio, and massage spa
---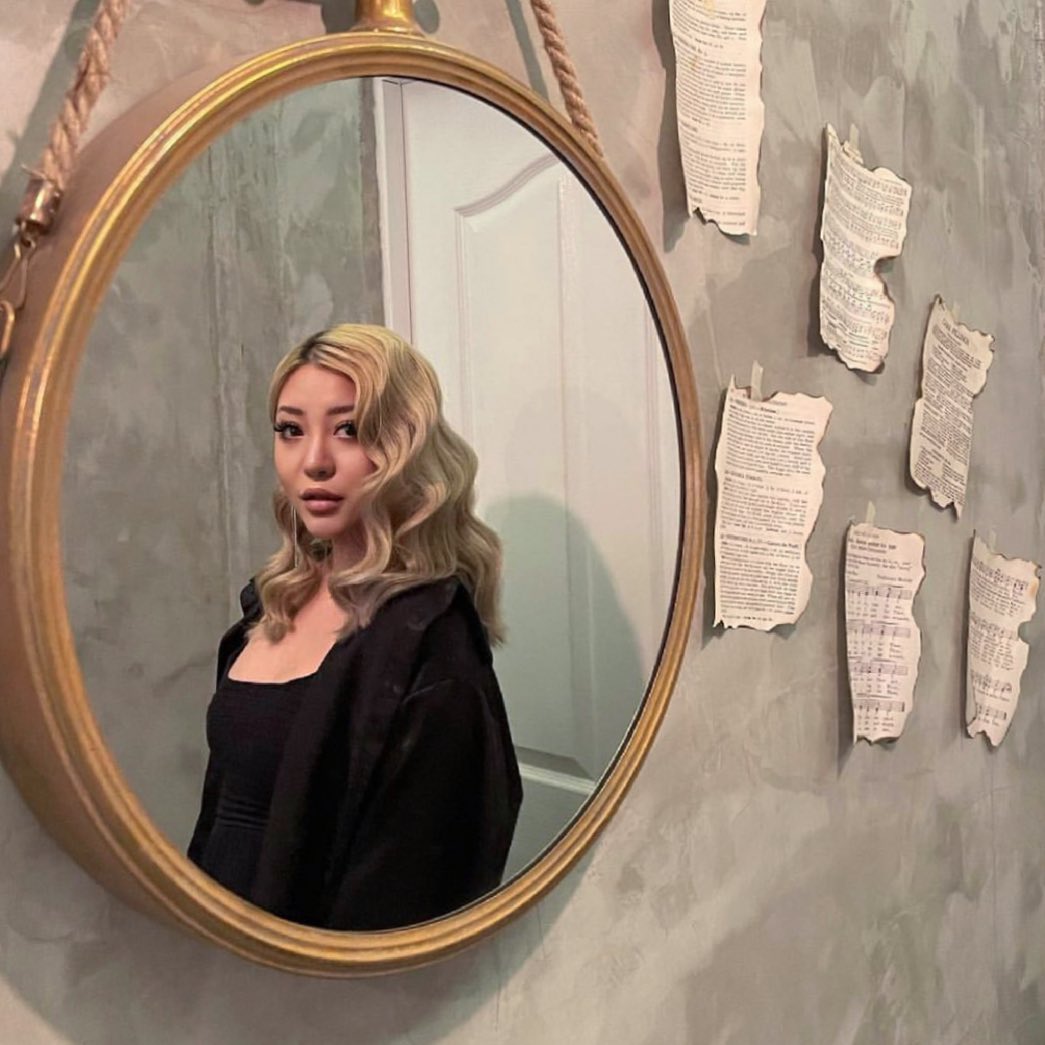 Vintage curls
Image credit: Zoey's Beauty Lab via Facebook
The Korean lifestyle hair salon Zoey's Beauty Lab is more than just its aesthetic interior. They offer a wide range of pampering services, too.
For hairstyling, they do Brazillian blowouts for effortless, healthy-looking hair as well as bouncy, vintage curls if you to look like a rich main character.
The beauty lab is also a nail art salon, lash extension studio, and massage spa so you can get pampered conveniently in one place.  Men are also welcome to enjoy any of these services.
Zoey's Beauty Lab's Facebook | Instagram
---
5. Chic Salon – Korean hair salon for the whole family
---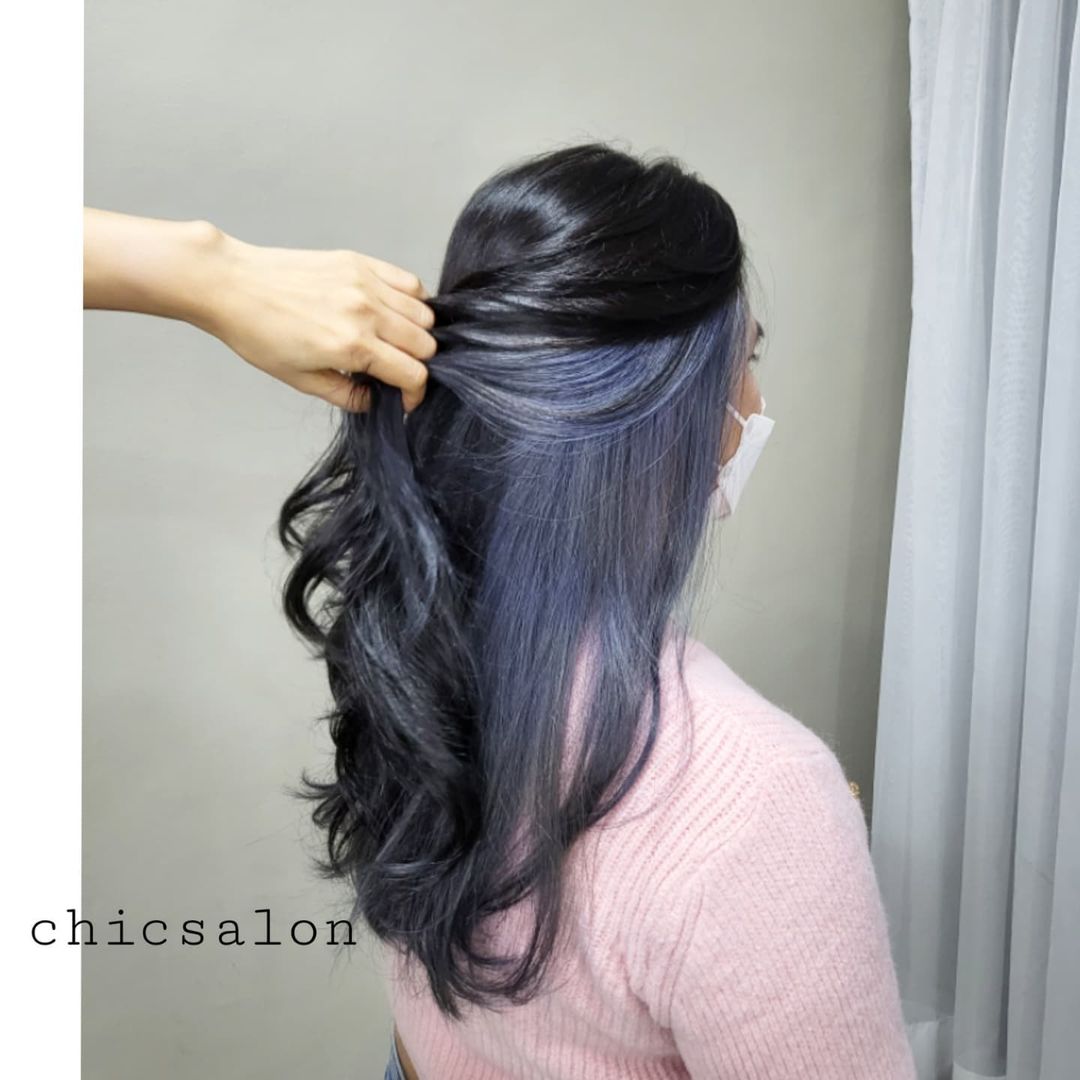 Underlights
Image credit: @chicsalon2006 via Instagram
If you want your family to bond over a hair makeover, Chic Salon in San Juan is the Korean hair salon to go to.
Their stylists are skilled at giving men and older women haircuts and perms so the fam can look like a stylish K-drama family.
As for trendy hairstyles that younger family members may prefer, the salon also does layered, wavy hairstyles as seen on K-drama actresses.
They can also do underlights where the dyed part of the hair is hidden, for those who just want to dip their toes out of their comfort zone.
Chic Salon's Facebook | Instagram
---
6. Bangs Prime Salon – offers J-curl rebond for effortless curls
---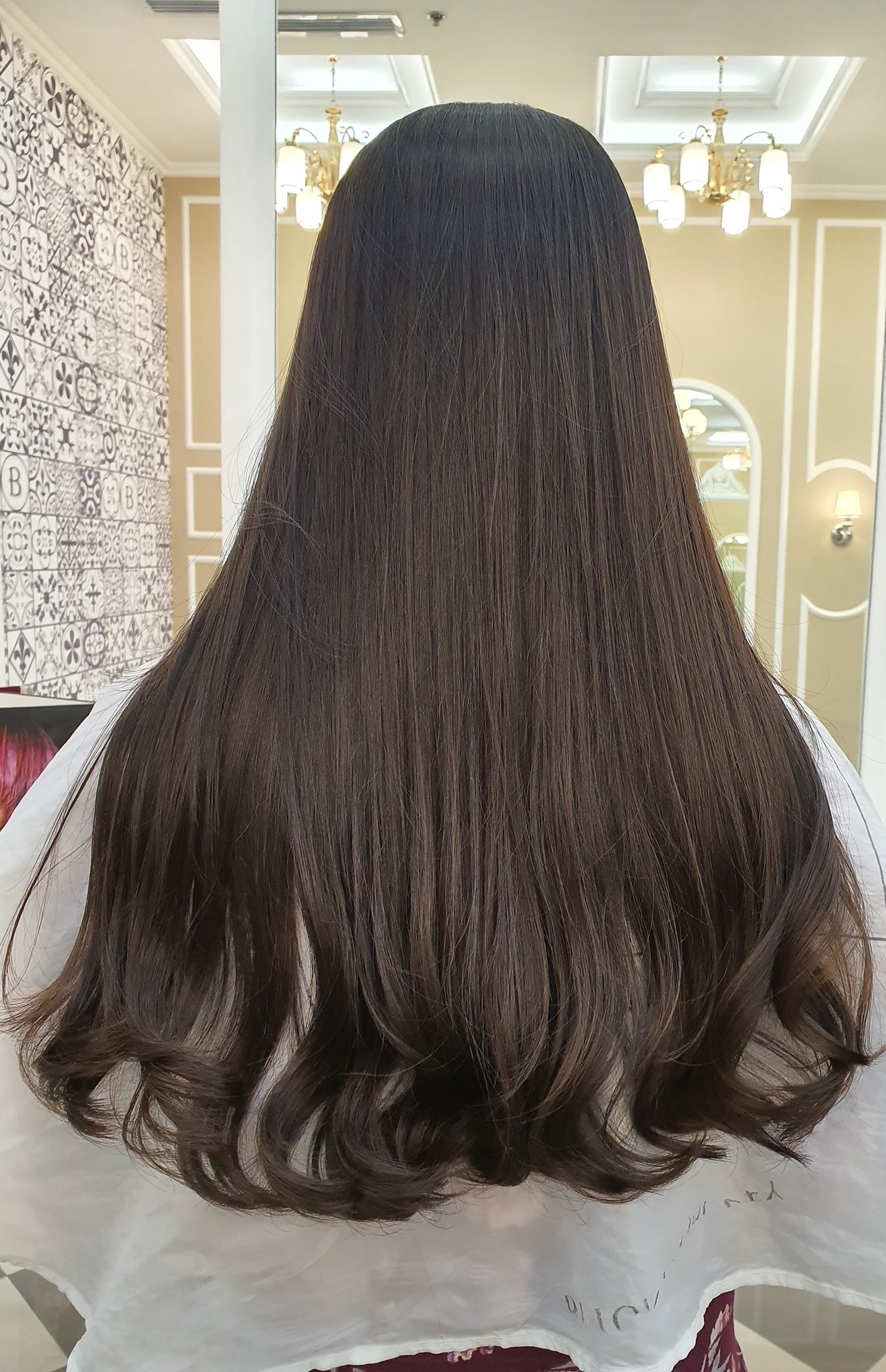 J-curl rebond
Image credit: Bangs Parkway SmFairview via Facebook
Bangs Prime Salon by Tony & Jackey can help you achieve healthy hair with effortless curls. They do this through a J-Curl rebond which straightens your hair but keeps the ends curled.
You can also trust this Korean hair salon for hair coloring services whether you want your hair dyed a natural brown, a vibrant blue, or an ombre.
You'll also feel safe getting your hair done from this salon amid the pandemic lockdowns. Their staff wears personal protective equipment (PPE) to keep you safe from the virus.
Bangs Prime Salon's Facebook | Instagram
---
7. GV Korean Salon – helps you give your hair volume
---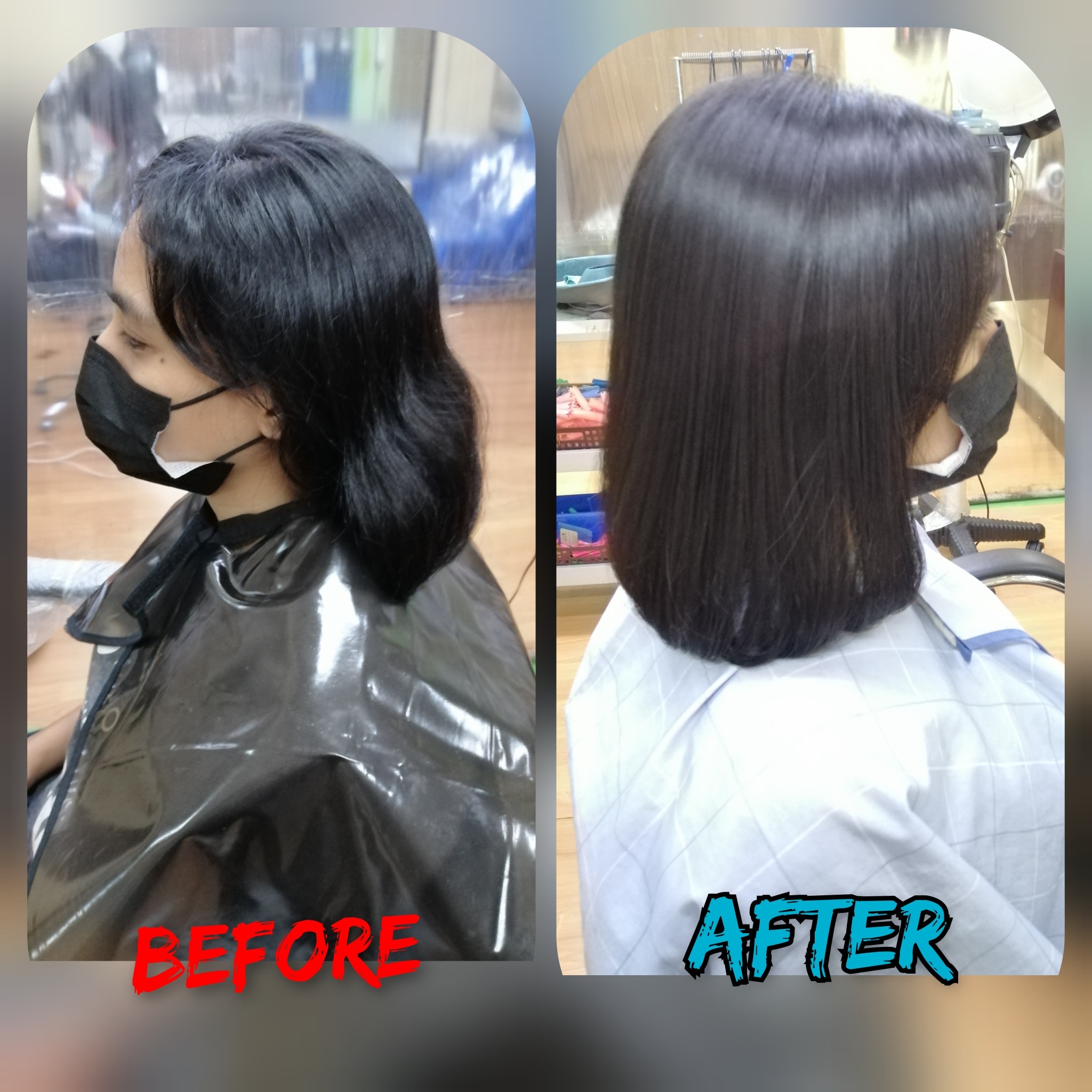 C-Curl perm
Image credit: GV Korean SALON via Facebook
If your hair is on the thin side and you're worried that Korean hairstyles will not look as good on you, GV Korean Salon in Greenhills can give your hair volume through a C-Curl perm.
If you're wondering, the C-Curl perm leaves your hair with a more gradual inward curl, while a J-Curl only fans out the hair towards the end. A C-Curl is particularly great if you don't want waves but want hair that looks healthy.
To make sure that your hair is also healthy from within, this hair salon also offers great hair treatments you can get with any of their hairstyling services.
GV Korean Hair Salon's Facebook
---
8. Mija Korean Salon – Korean hairstyles for beginners
---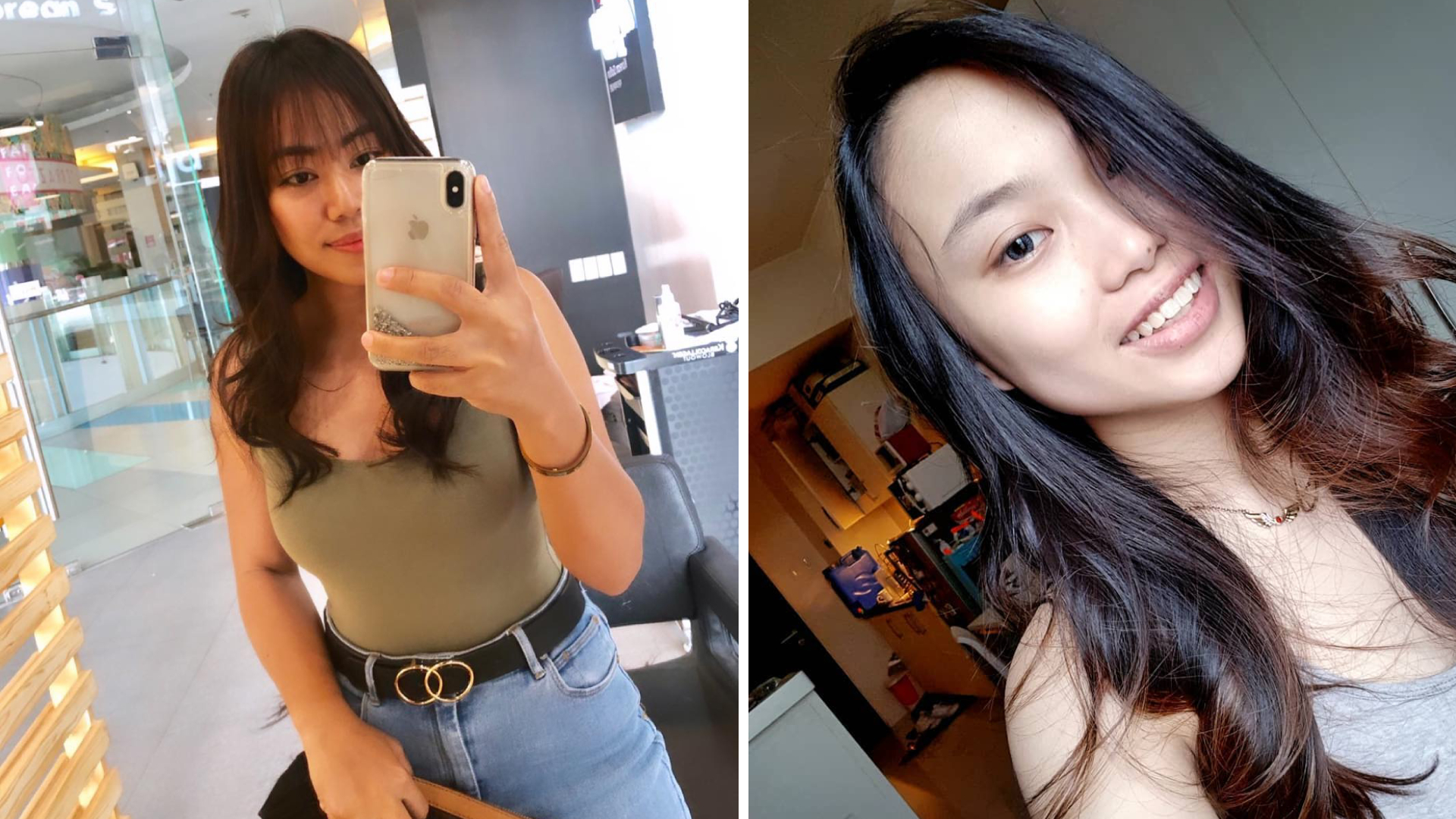 Image adapted from: @femtravels, @chrstinecruz via Instagram

For those wanting to try getting a makeover at a Korean salon, Mija Korean Salon in Quezon City offers a variety of services from hair coloring to digital perming.
Previous customers have also claimed that staff are quite helpful in giving suggestions and providing hair care tips to prolong your new hairstyle while maintaining healthy hair.
What makes it better is that they also offer you snacks and drinks while your hair is getting done.
Mija Korean Salon's Facebook | Instagram
---
9. Beauty Brick Salon – edgy and K-pop hairstyles to match your personality
---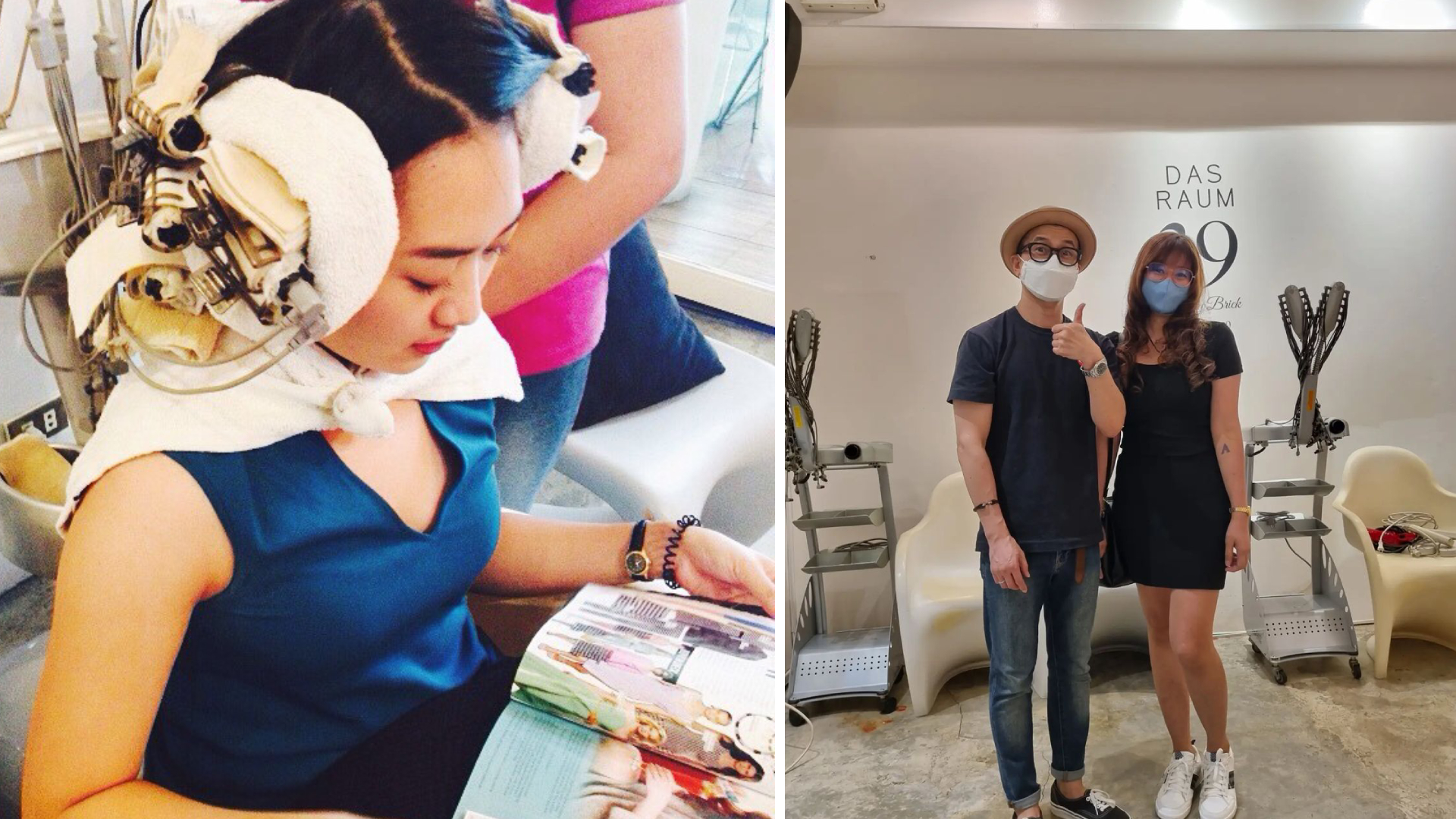 Image adapted from: @roxyomn, @xxsolarjay_xx6 via Instagram
If you want a more personalized hairstyle to match your overall vibe, then you can count on Mr. Shin, the owner at the Beauty Brick Salon in Makati, to attend to your needs and preferences.
According to previous guests, Mr. Shin and the staff are accommodating, and the services are considered more affordable compared to others. They range from P4,000-P7,000 (~USD-USD). While the prices may still be a bit pricey, the salon offers a 10% discount to repeating customers.
Most of all, they've been known to deliver great quality when it comes to their perm, coloring, and more.
Contact: 0917 520 0044
---
Korean hair salons for a hair makeover
---
Korean hair salons may be pricier than your current go-to salon, but people who've had their hair done in one will agree that it's a worthy investment.
Not only do Korean-style treatments and cuts give you healthy-looking hair, but also gives you a boost of confidence when you rock the same hairstyle as your favorite Korean celebrity.
For more places to get makeovers, check out these themed hair salons in Metro Manila, pastel-themed nail salons in Metro Manila, and sustainable Filipino makeup and skincare brands. For more things to do, visit The Smart Local Philippines.
---
Cover image adapted from: @moriduart, @zero1story_ via Instagram
Article originally published by Kim Shelly Tan on January 2022. Last updated by Jaya Fanoga on August 2023.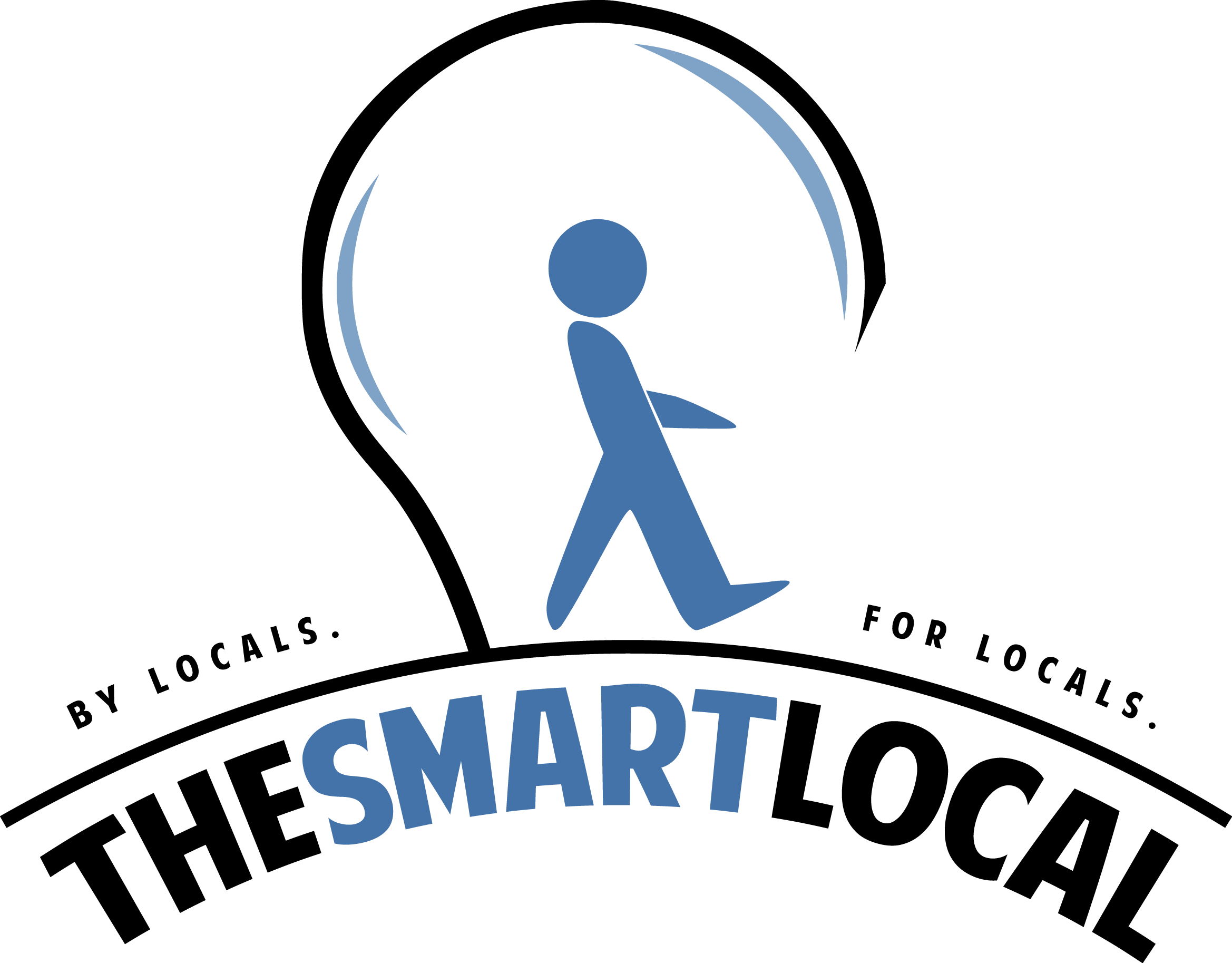 Drop us your email so you won't miss the latest news.