Filipino LGBTQ+ movies & web series
---
We're all suckers for a good onscreen story about friendship and love – all of which are human experiences that connect us to each other. And as the times are changing, we realize that these stories aren't just between a boy and a girl. Locally, more and more content is starting to portray the stories of the LGBTQ+ community, through Filipino LGBTQ+ movies and series.
If you're looking for a movie or series to identify with and find comfort in the characters' friendships and romances, while gaining a newfound understanding of the LGBTQ+ community at the same time, check out these local LGBTQ+ movies and series to cap off this year's Pride Month.
---
1. Hanging Out – first Filipino gay web series
---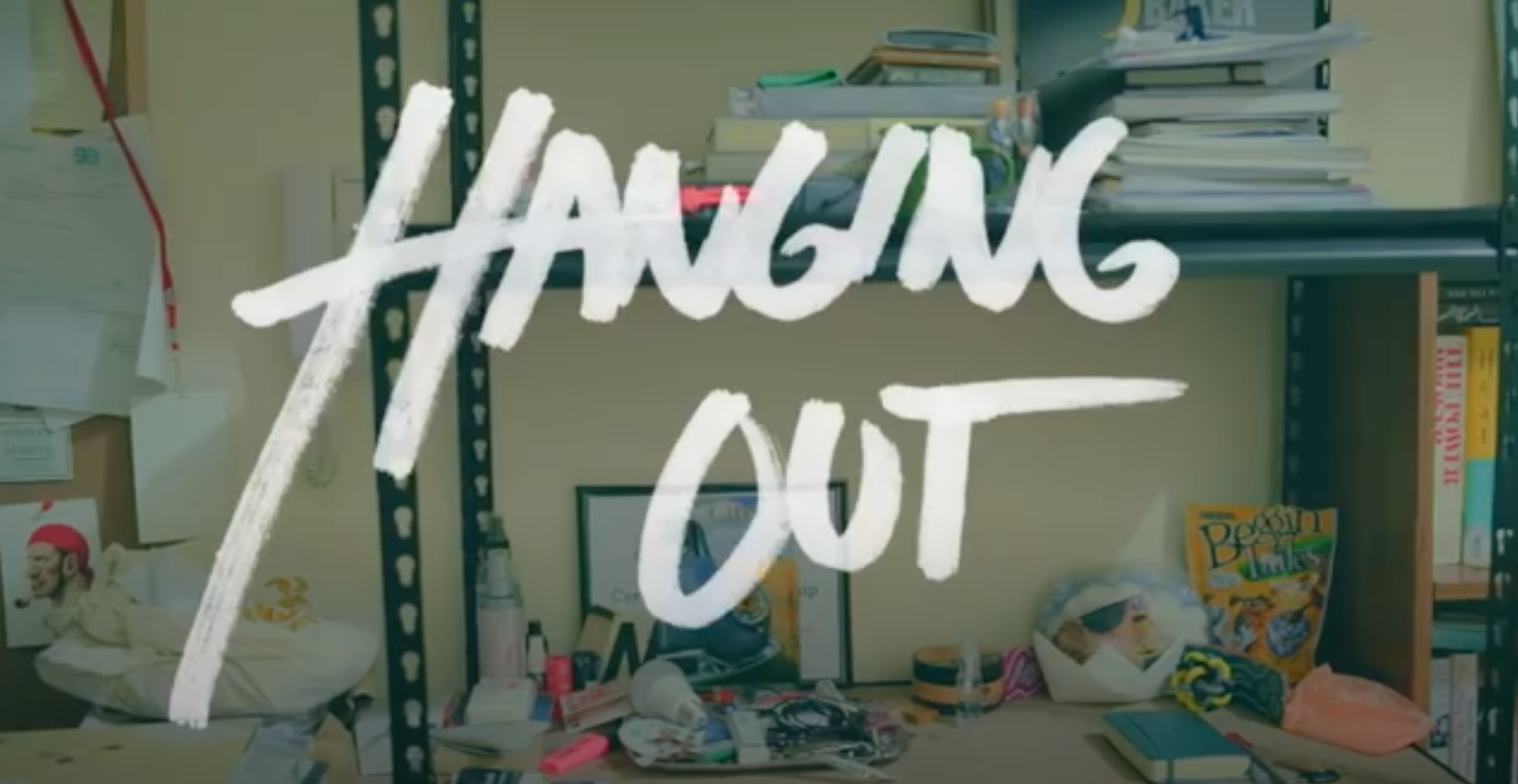 Image credit: TEAM Mag
It's hard to come by a Filipino teleserye that isn't laden with the usual heavy teleserye plot twists such as infidelity or tragedy. Some of us just want a light, slice of life story to make us kilig, which is what Hanging Out offers.
The series is about a unique meet-cute between two guys, wherein David accidentally crashes Adrian's birthday party after his Grindr hookup sends him the wrong address. Mistaking David for the guy Adrian's dating, Adrian's friends pull him into the apartment, which eventually leads to David becoming a part of their friend group, and developing a relationship with Adrian for real.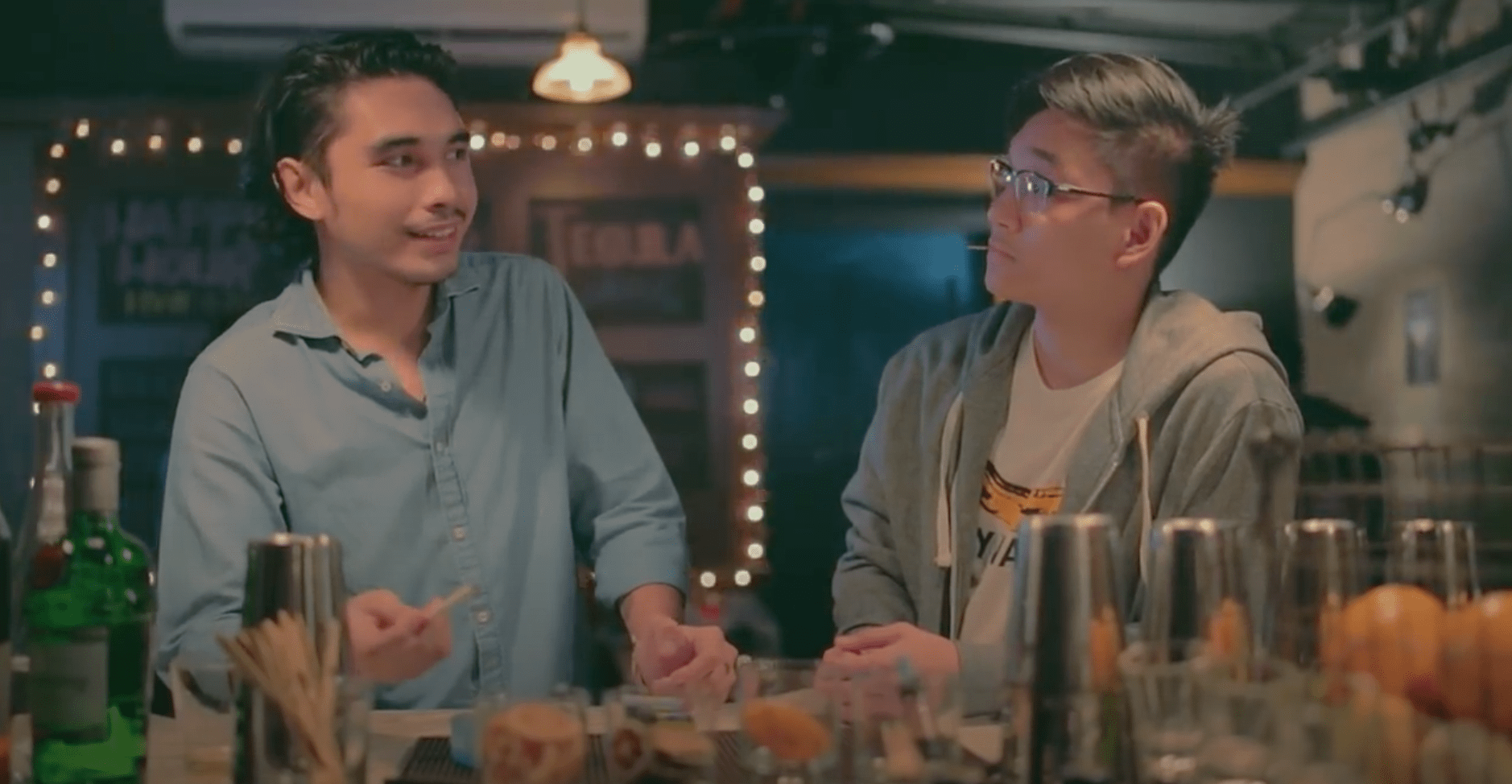 Image credit: TEAM Mag
This light-hearted series is Team Magazine's first web series, and the first gay Filipino web series ever, so it's an iconic one that you shouldn't miss. You can watch the episodes for free on TEAM Mag's Youtube channel.
---
2. Deadma Walking – friendship in sickness and in health
---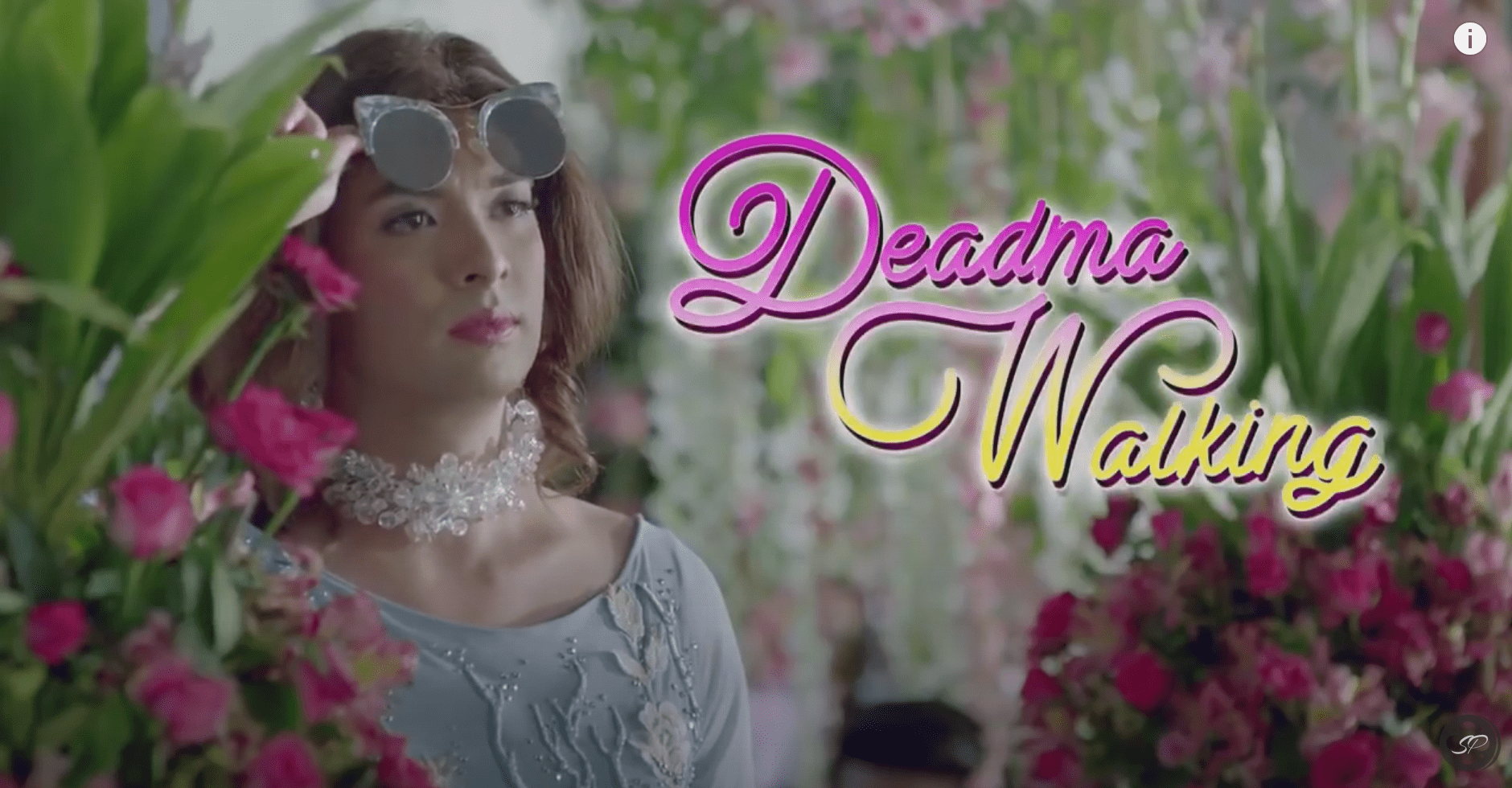 Image credit: Sine Pelikula
Comedy and angst seems like an odd combination, but Deadma Walking definitely makes it work. The movie revolves around the friendship between cancer patient John and his best friend Mark. Wanting to see for himself how people would mourn him once he passes away, John asks Mark to help him hold a fake funeral.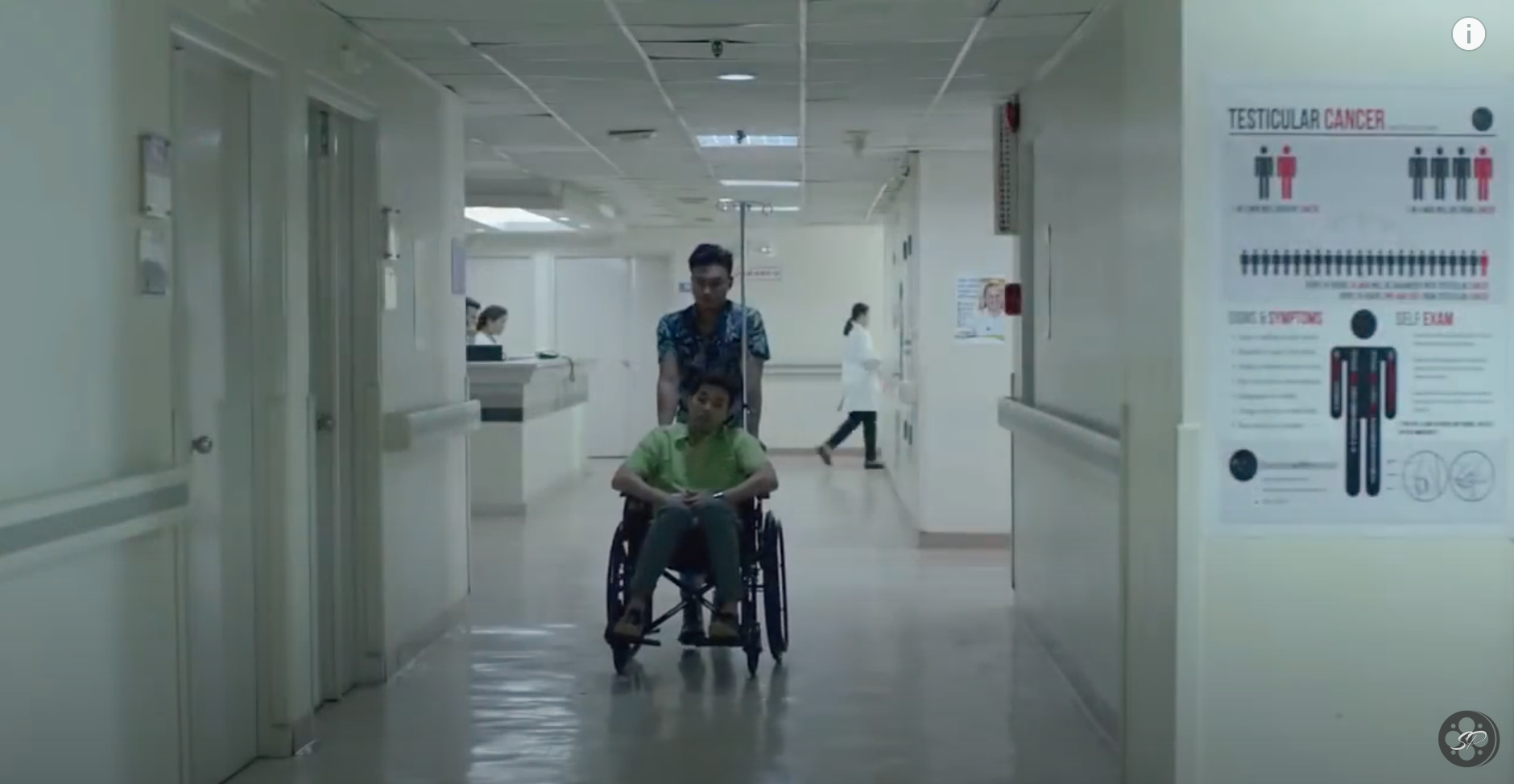 Image credit: Sine Pelikula
The flamboyance of the main characters pulls out laughs from the audience, from how John and Mark dressing up as women to disguise themselves in the funeral, to the back-and-forth banter that makes up their friendship. On the other hand, John's struggle with cancer pulls on the heartstrings, along with the angst of the two friends who are running on borrowed time.
---
3. Die Beautiful – award winning movie about a transgender woman
---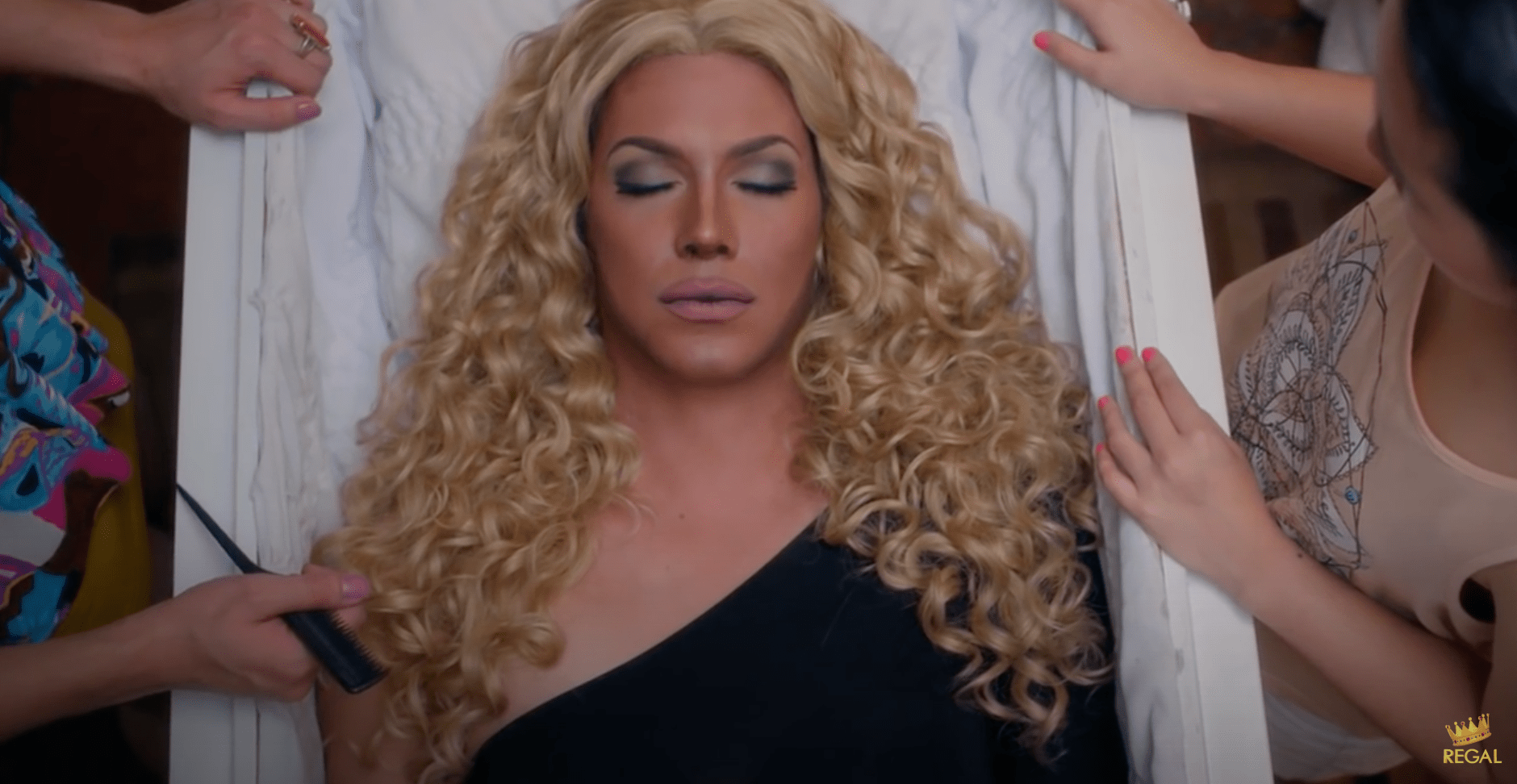 Image credit: Regal Entertainment, Inc.
While a funeral is always a sorrowful event, sometimes it can be a chance for the deceased to make a bold statement to their loved ones. Die Beautiful is about a transgender woman, Trisha, who died during a beauty pageant, and whose best friend, Barbs, transformed her corpse into different iconic women during her wake.
It may sound morbidly funny at first, but the story runs deep when Trisha's father comes into the picture. The movie is also about his opposition at Trisha being a transgender woman, and about the other people in Trisha's life who supported her 'til the end.
Image credit: Regal Entertainment, Inc.
The cherry on top of this movie is that actor Paolo Ballesteros, who is famous for his makeup transformation skills, is the one who plays Trisha. And yes, each transformation was actually done by him. 
The popular movie has amassed around 26 awards worldwide for both the acting and the movie itself, and fortunately, you can watch it on Netflix.
---
4. Born Beautiful – Barbs' spinoff from Die Beautiful
---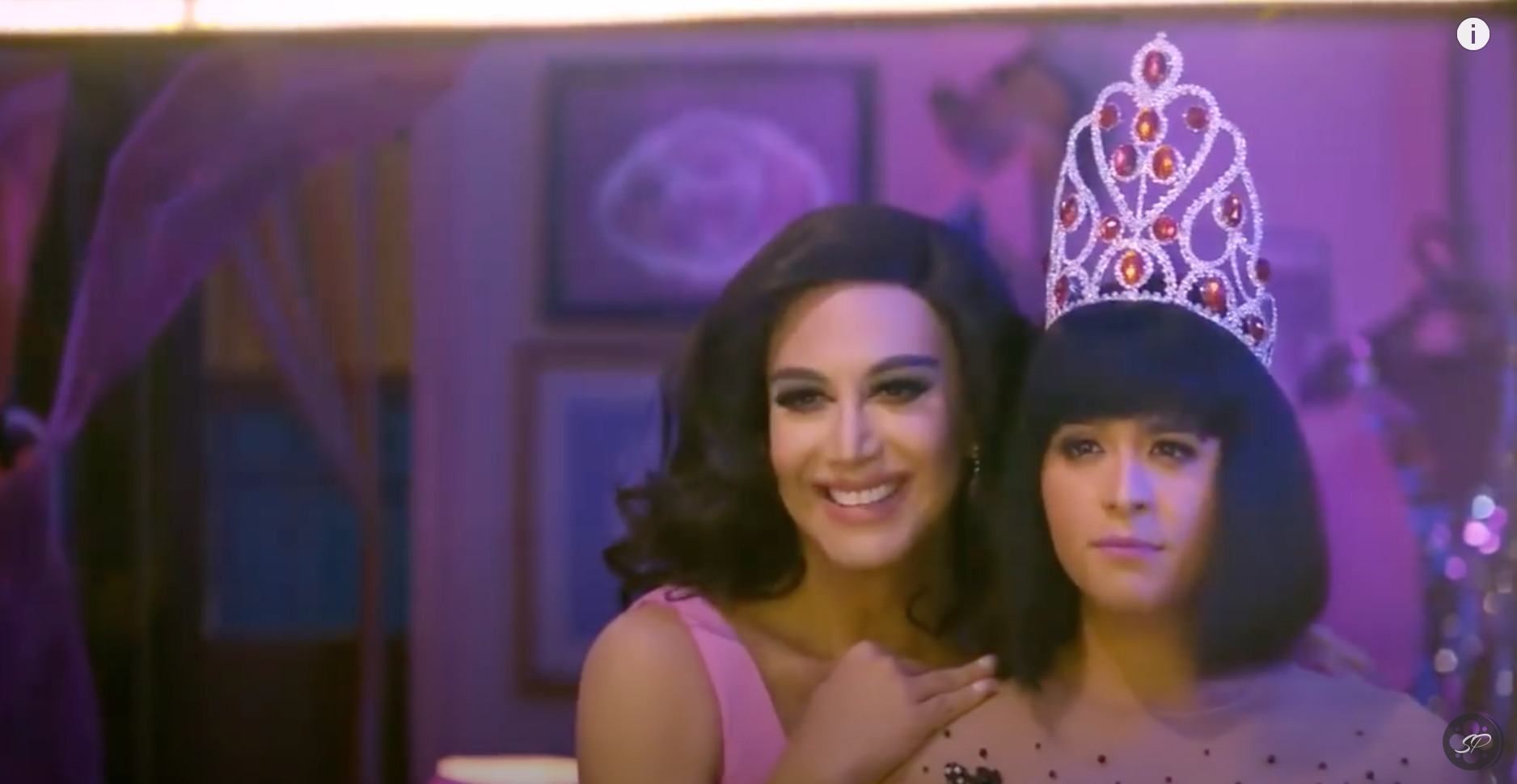 Image credit: Sine Pelikula
In this spinoff from Die Beautiful, Born Beautiful is about Trisha's best friend, Barbs, and her life after Trisha's death. After the events that unfolded in Die Beautiful, Barbs wanted to start a new life as a straight man named Bobby.
In her road to self rediscovery, she meets Trisha's ex-boyfriend, her own ex-boyfriend, and a woman claiming to be pregnant with her (Barbs') child. With all the ups and downs in the story, the film gives viewers a good look into the struggle of transgender people in real life in a way that will make you laugh, cry, and empathize with its characters.
---
5. Gameboys – a love story between two gamers
---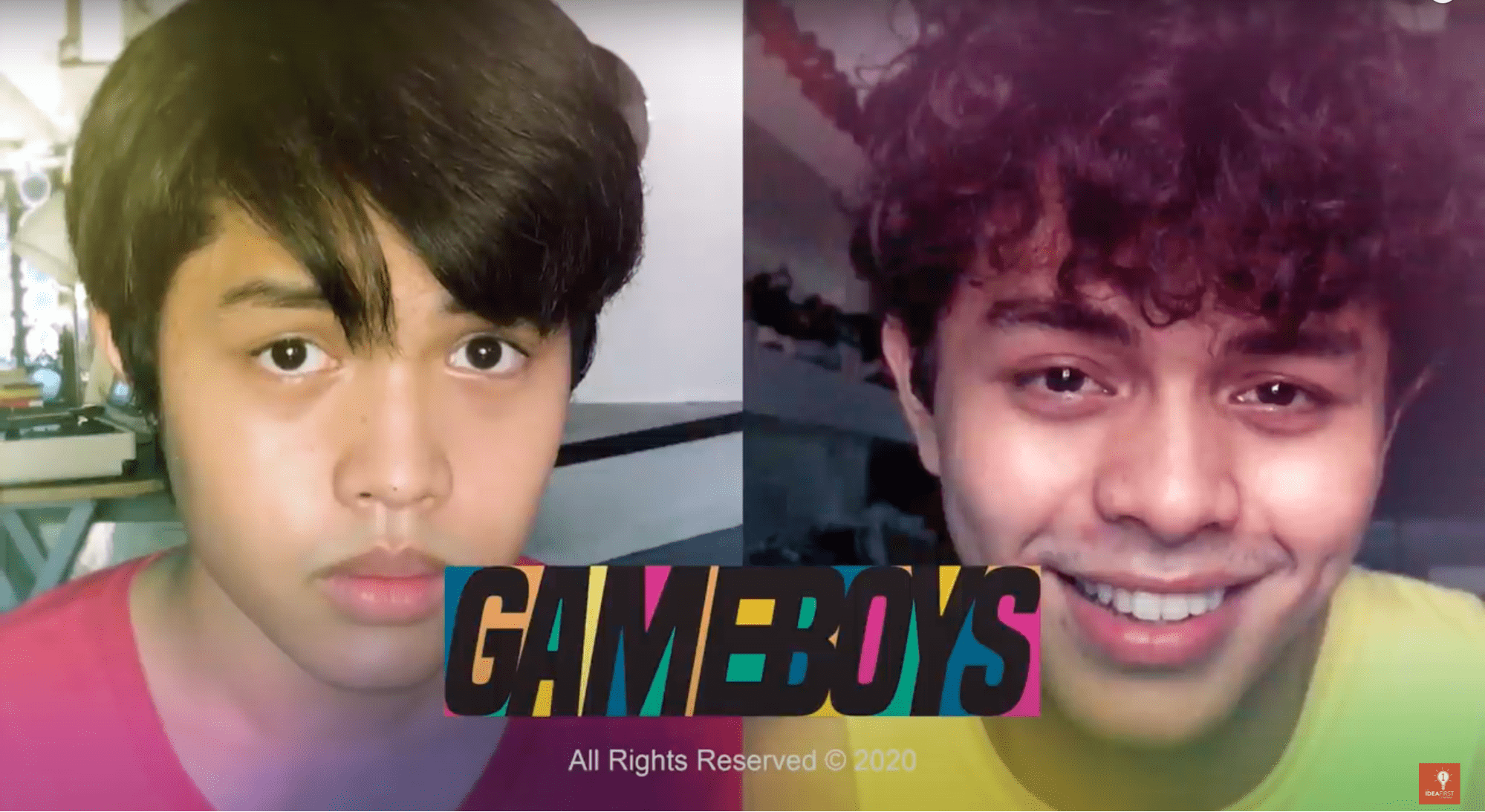 Image credit: The IdeaFirst Company
For those who are fans of the competitors or enemies-to-lovers trope, Gameboys will definitely tickle your fancy. This series is about two gamers, Cairo and Gavreel, who meet because of online gaming. 
Gavreel starts out as a gamer and a fan of popular live streamer Cairo, and they become acquainted when Gavreel beats Cairo in an anonymous game. Despite the competitive nature of their first interaction, they eventually become fond of each other.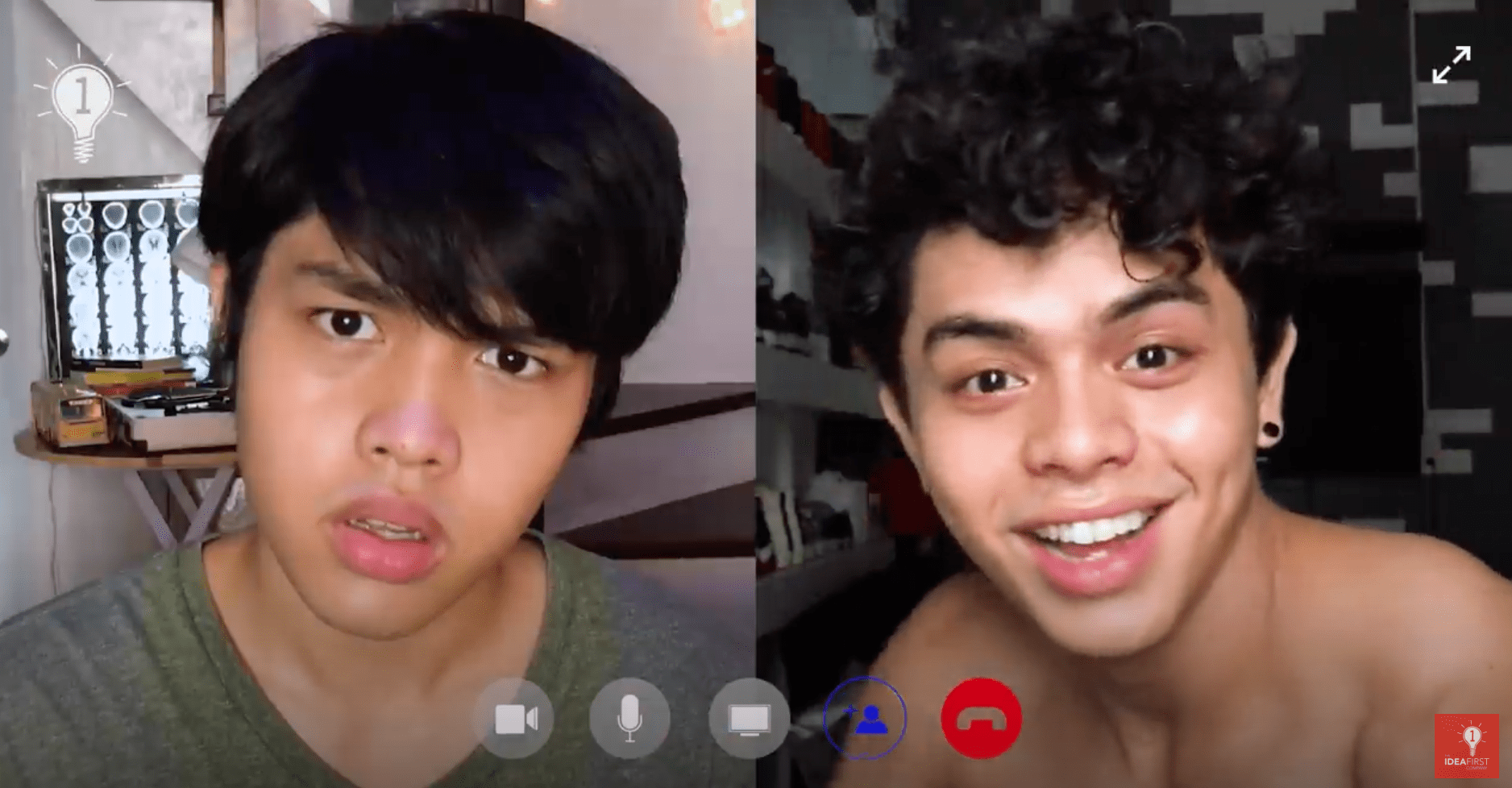 Image credit: The IdeaFirst Company
Because of how COVID-19 has kept us stuck at home in the past few months, gaming has become a popular pastime. That's why Gameboys was received so warmly, as its love story about two people meeting online and through gaming is more relatable than ever recently.
You can catch this most recent Pinoy BL (boys' love) drama that has boomed locally, and is gradually growing internationally, on The IdeaFirst Company's Youtube channel.
---
6. Baka Bukas – best friends to lovers
---

Image credit: Cinema One
If Gameboys is for enemies-to-lovers fans, this one's for all of you who have your own stories about falling for your best friends. In Baka Bukas, best friends Alex and Jess are tested when Alex, who has been secretly in love with Jess, is outed by Jess' ex-girlfriend. 
Although shocked, Jess entertains the idea of her and Alex becoming more than friends, and they eventually try it out. However up-and-coming actress Jess has to hide away their relationship, which puts a strain on the already complicated relationship.

Image credit: Cinema One
For all those whose own best friend-to-lover stories didn't work out, or if you're just a soft-hearted person in general, it's best to ready yourselves with a pack of tissues before watching the movie. 
---
7. 2 Cool 2 Be 4gotten – post-Mount Pinatubo eruption coming-of-age story
---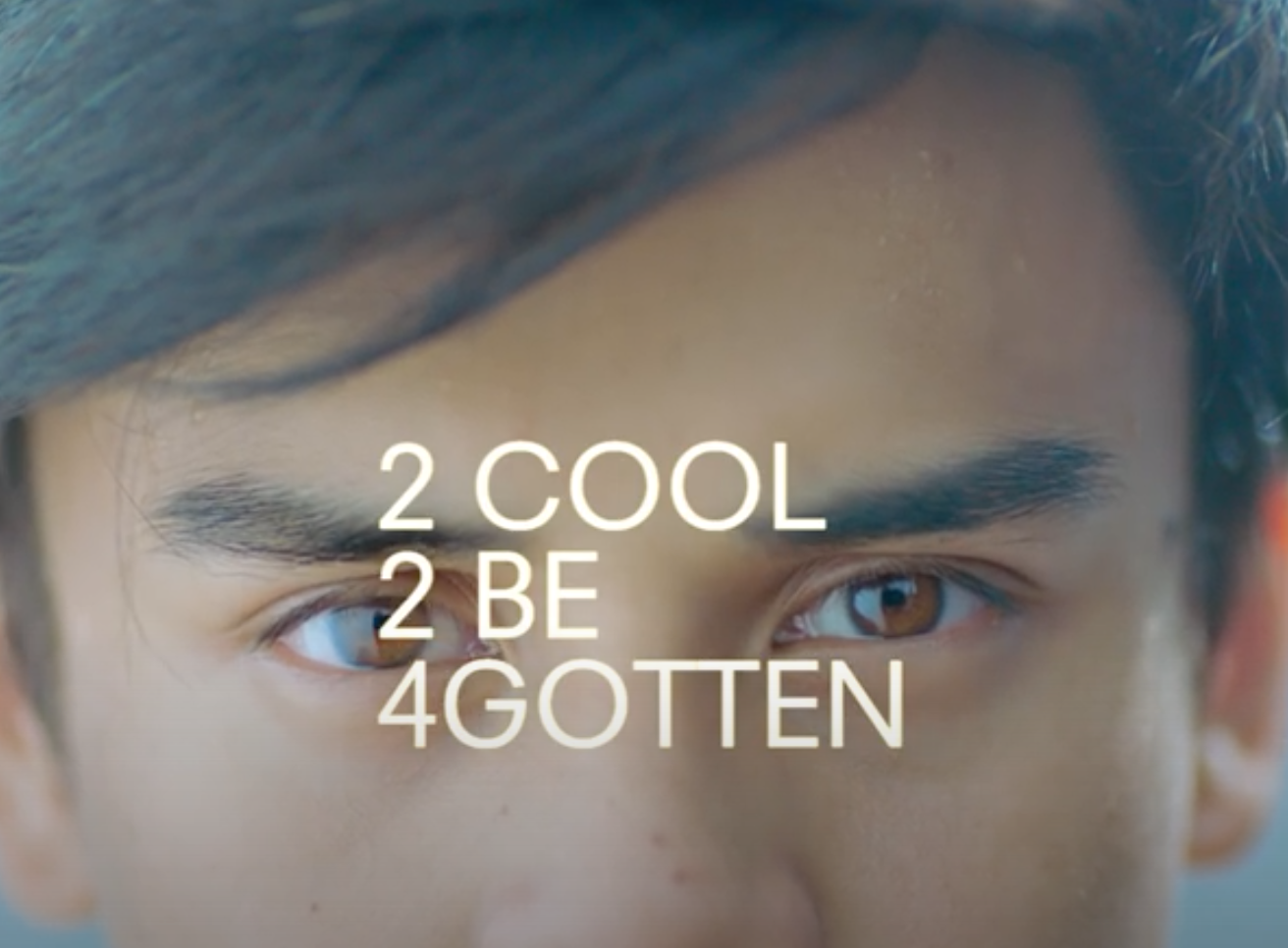 Image credit: Petersen Vargas
2 Cool 2 Be 4gotten is not your average coming-of-age story, though it might seem that way at first. Set in high school, the film focuses on sophomore Felix and his sexual awakening. His introverted life of keeping to his books and to himself takes a turn when he meets the transferees, Snyder brothers Magnus and Maxim.
He takes a particular interest in the brothers, but the more he gets to know them, the more he unfolds their dark and mysterious history.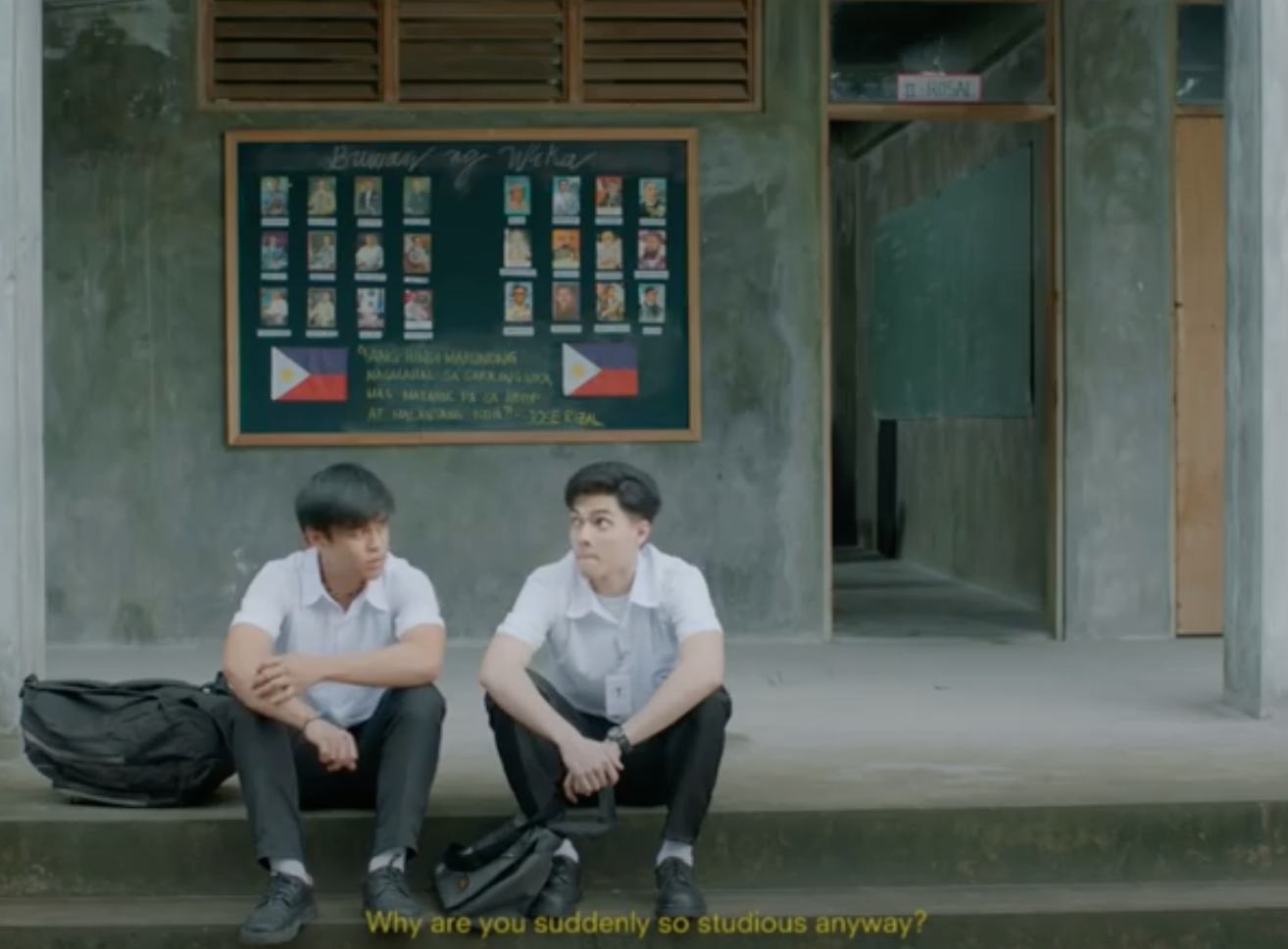 Image credit: Petersen Vargas
At the same time, the story is set during the period right after the Mt. Pinatubo eruption in 1991, so it's also the narrative of people who are desperate to rise from the ashes (pun intended), or escape from the struggles of the area.
---
8. The Rich Man's Daughter – being gay in a Chinese-Filipino family
---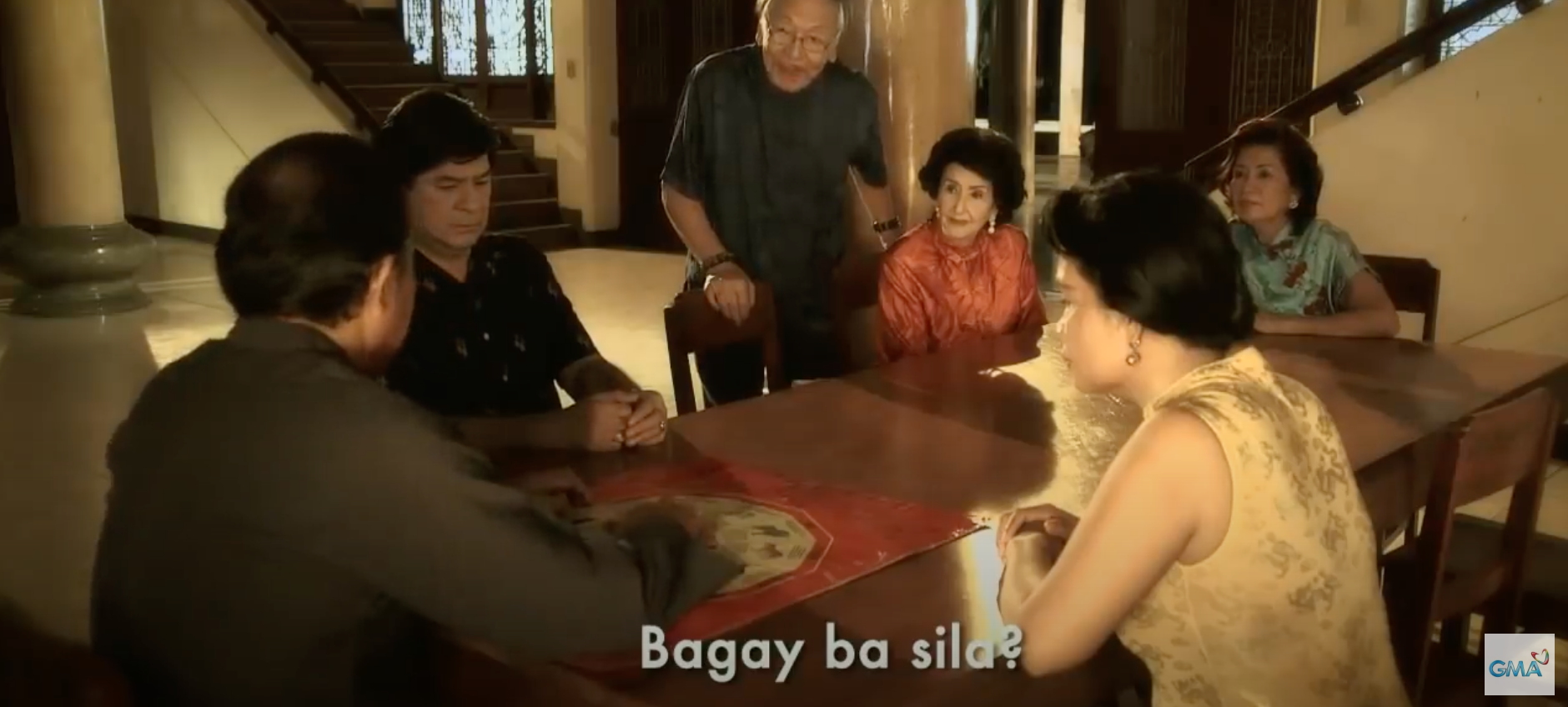 Image credit: GMA Network
Born into a wealthy, Chinese-Filipino family, Jade (hence, The Rich Man's Daughter) was expected to get married to her long-term boyfriend and eventual fiancé, David. But things don't go according to plan when she met her brother's openly gay wedding coordinator, Althea.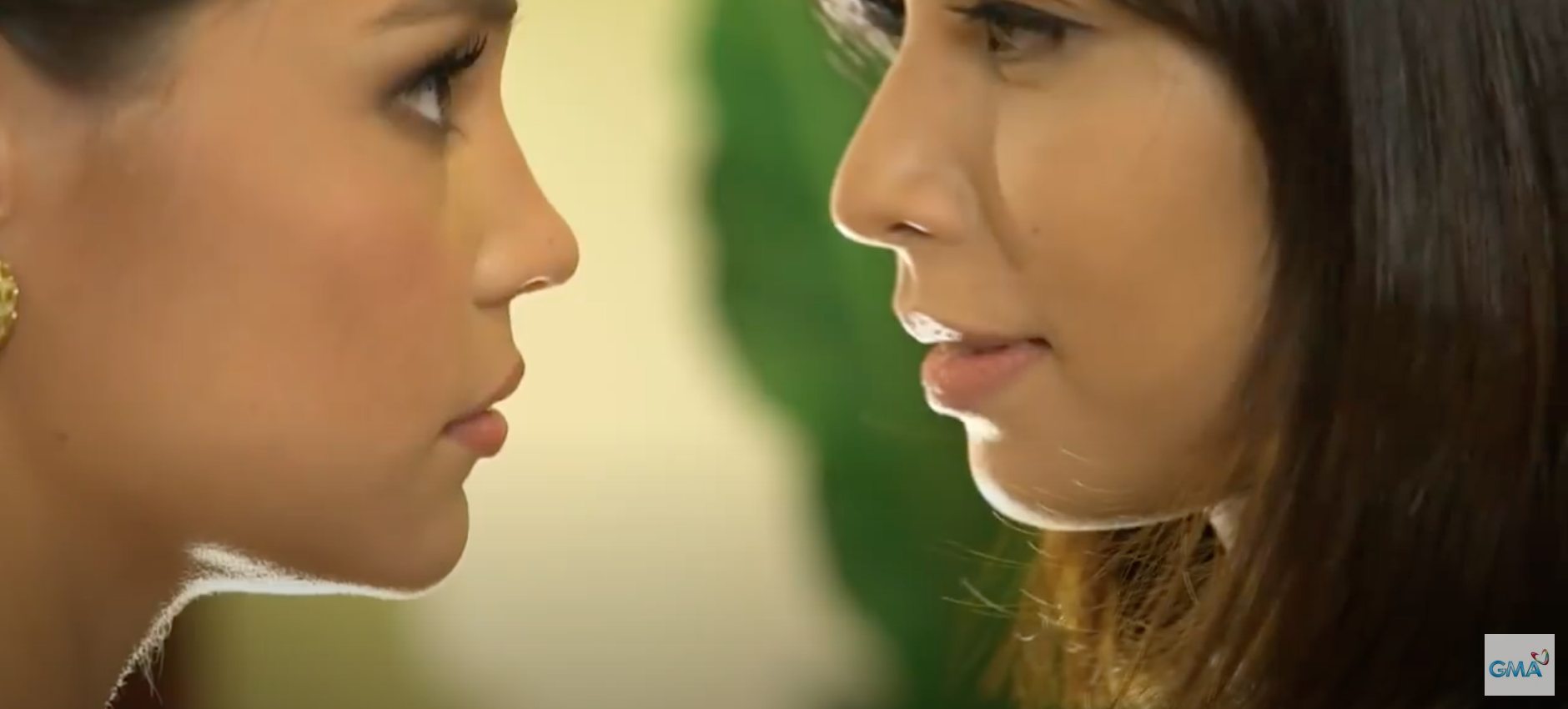 Image credit: GMA Network
The story then revolves around Jade rediscovering her sexuality after she's been with men all her life, hiding it from her very traditional family as she gets into a relationship with Althea, and her father who will do anything to keep the family name and image clear.
If you missed it on TV, or want to rewatch it for old times' sake, you can find all the episodes on GMA Network's Youtube channel.
---
9. My Husband's Lover – first gay drama on Philippine television
---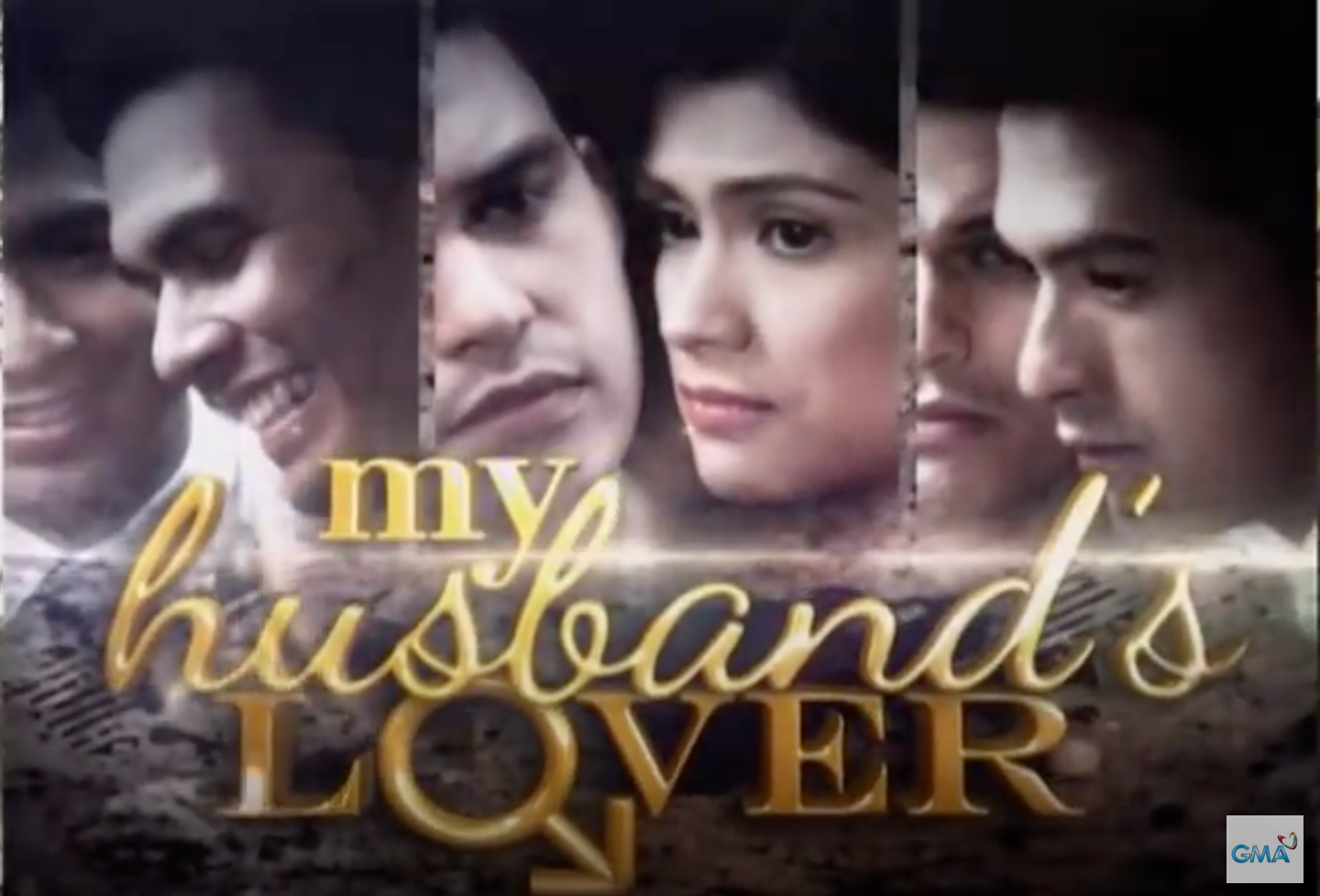 Image credit: GMA Network
My Husband's Lover might ring a bell for those who tuned in to teleseryes back in 2013. The series revolves around Lally, her husband Vincent, and Vincent's TOTGA (The One That Got Away), Eric. 
For Vincent and Eric, it's about rekindling an old flame when they weren't supposed to, which led to infidelity. For Lally, it's about her struggle and heartbreak over finding out that her husband had been cheating on her with a man, despite their family and 10-year marriage.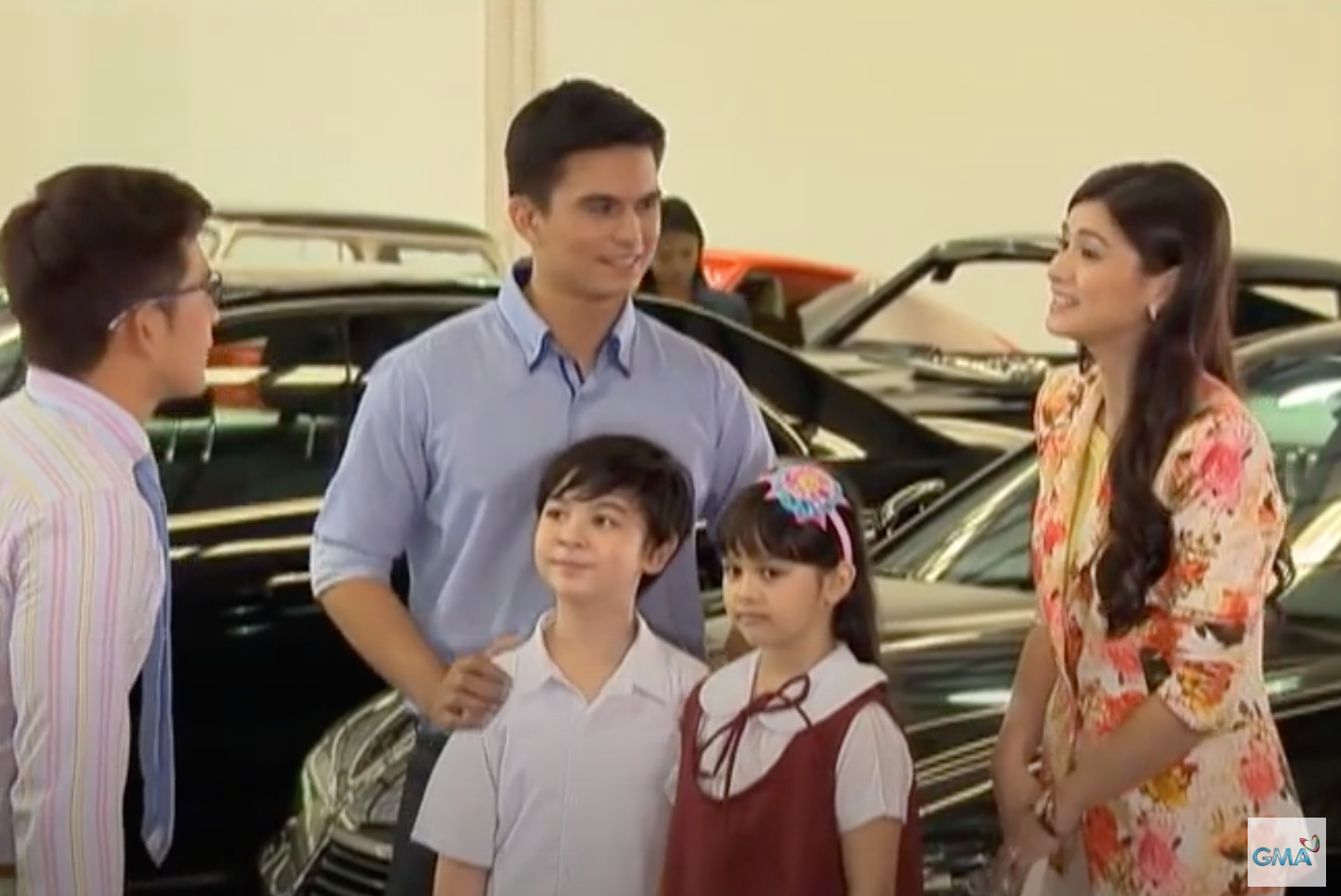 Image credit: GMA Network
The series is iconic for being the first gay drama aired on mainstream Philippine television, paving the way for other Filipino LGBTQ+ movies and series. Fortunately, you can watch the whole thing on GMA Network's Youtube channel.
---
10. Rome and Juliet – falling in love with your wedding planner
---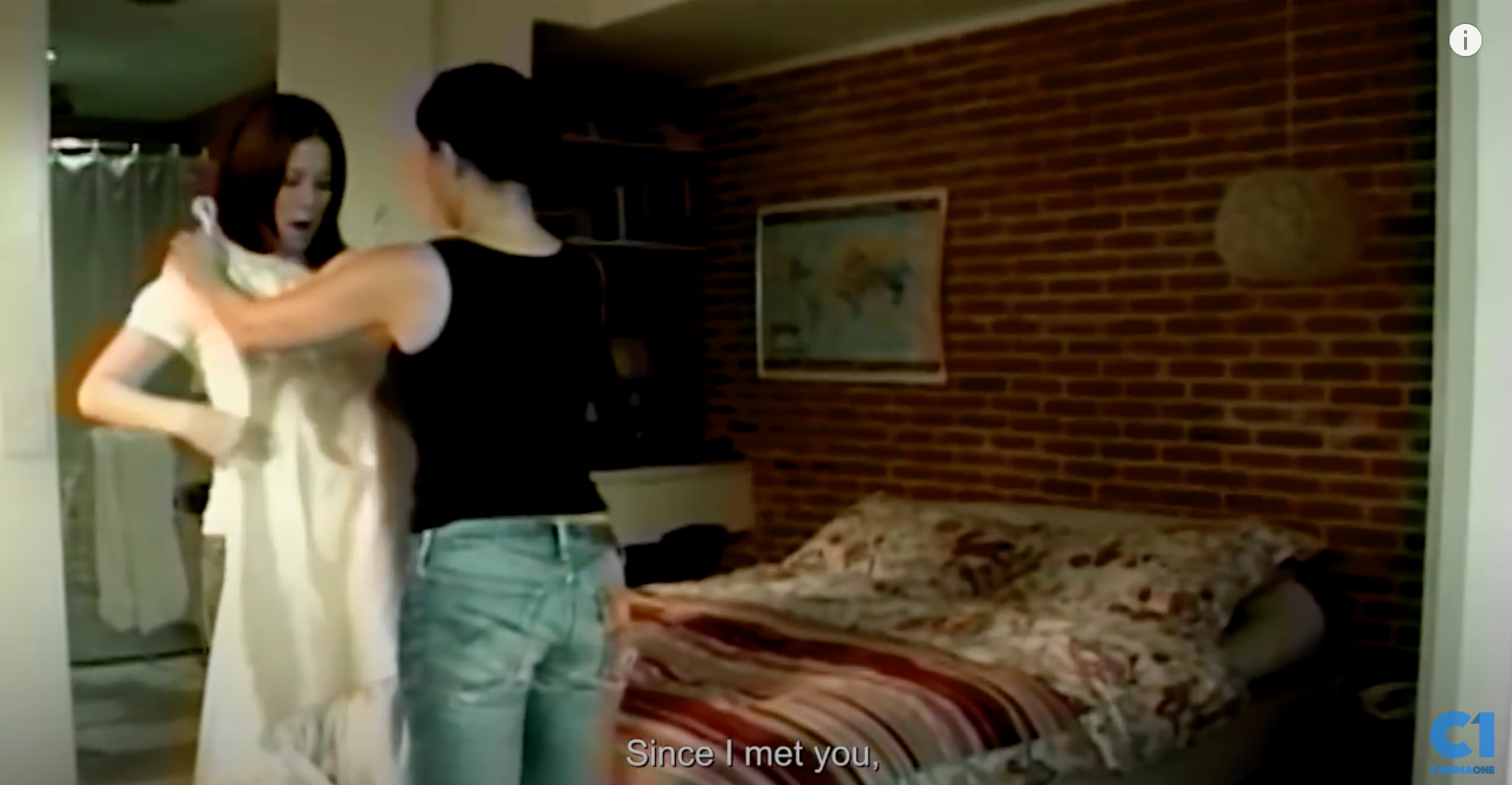 Image credit: Cinema One
Similar to Shakespeare's star-crossed lovers Romeo and Juliet, the story of Rome and Juliet is an angst-ridden journey. Juliet, a conservative teacher engaged to her boyfriend Marc, started developing a deep friendship with their wedding planner, Rome. This friendship eventually led to something more.
Angst and tragedy befall them when Marc finds out about the relationship. He exposes them, which greatly affects their careers and their health as Juliet gets into an accident that puts her in a coma.
Through the turbulence, Rome and Juliet's love remain strong, and you can watch their dramatic but hopeful love story on Cinema One's Youtube.
---
11. Billie & Emma – set in a Catholic all-girls school
---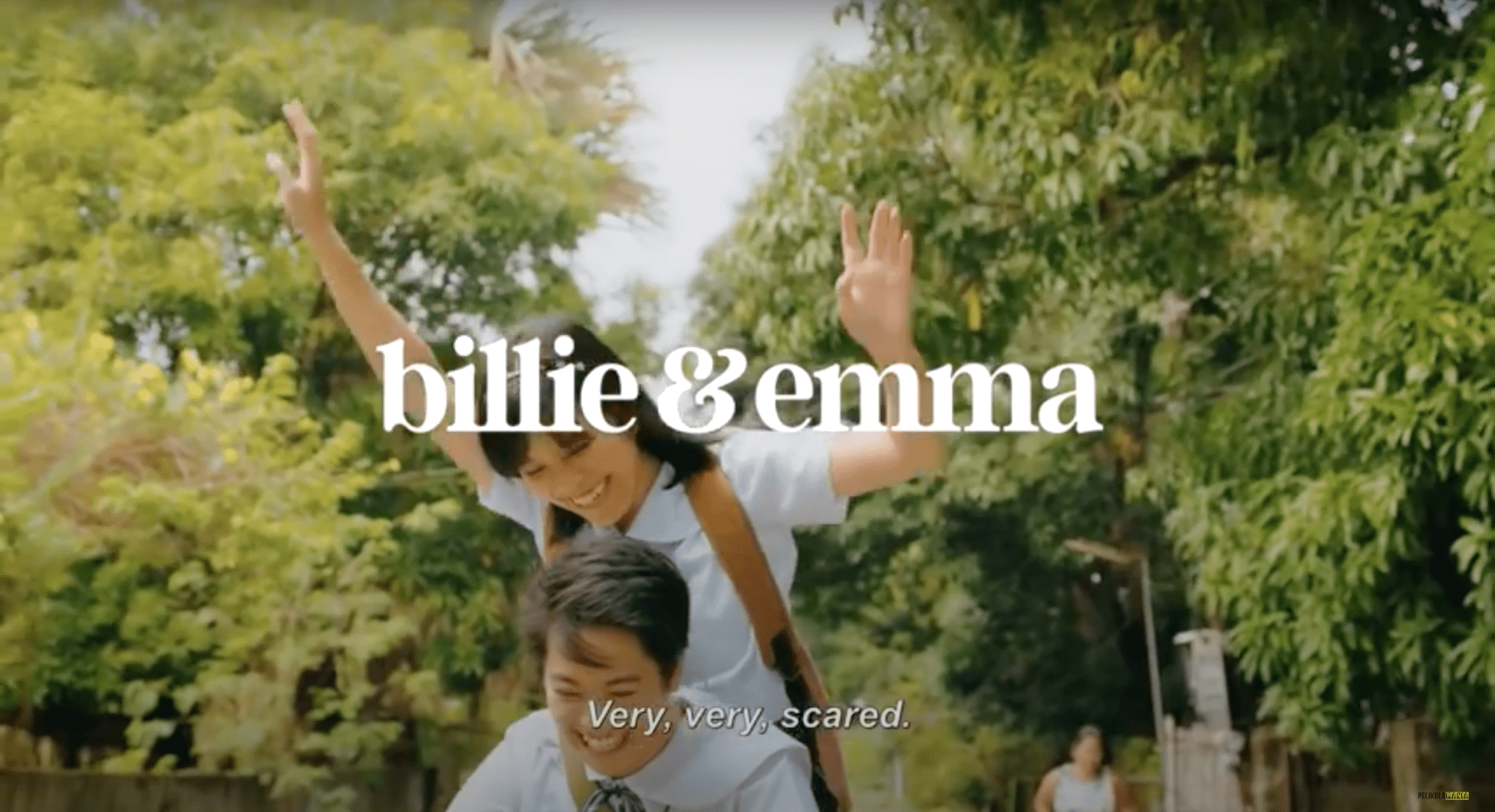 Image credit: Pelikula Mania Trailers
Billie & Emma starts out with Billie, a reckless girl whose parents sent her to an all-girls Catholic school to make her more refined, lady-like, and to, ironically enough, stop being a lesbian.
Here, she meets smart and popular girl Emma. In the middle of being assigned to do a project together, they fall for each other. However, Emma has a boyfriend, though their relationship has been iffy since Billie came into the picture. The situation becomes even more complicated once Emma discovers that she's pregnant.
All of this while operating in the premise of a Catholic school brings about a lot of perspectives on sensitive issues, such as sexuality, teenage pregnancy, and religion, making for an educational movie.
---
12. Adan – psychological thriller
---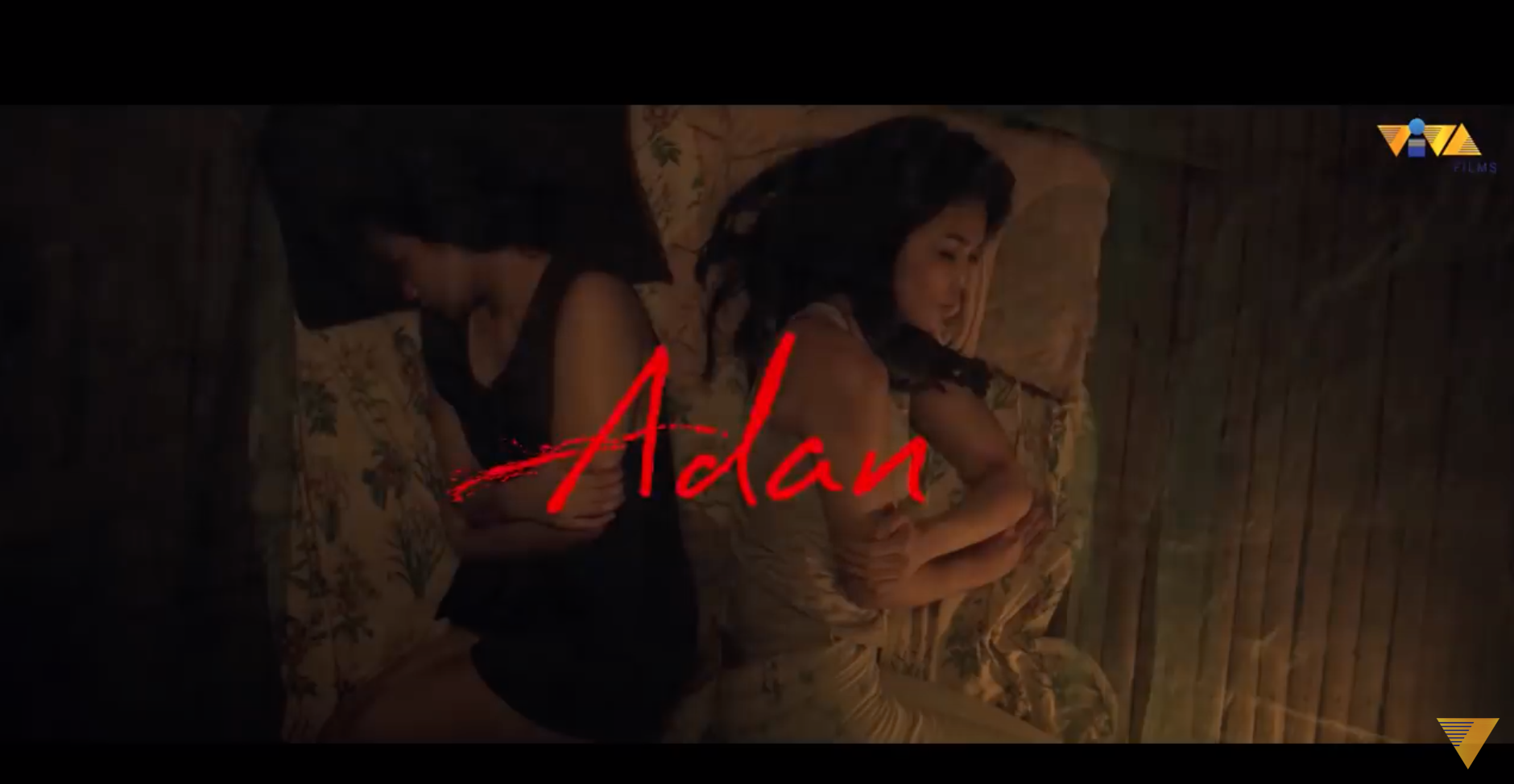 Image credit: VIVA Films
Adan is a unique entry in the archive of LGBTQ+ Filipino movies and series, because it's not mainly a romance, drama, or comedy, but a thriller.
Set in a remote and barren village, the story is about Ellen, a 16-year-old whose dad keeps her locked up in the house. One day, Marian, her best friend, helps her escape her father's clutches, and they run away.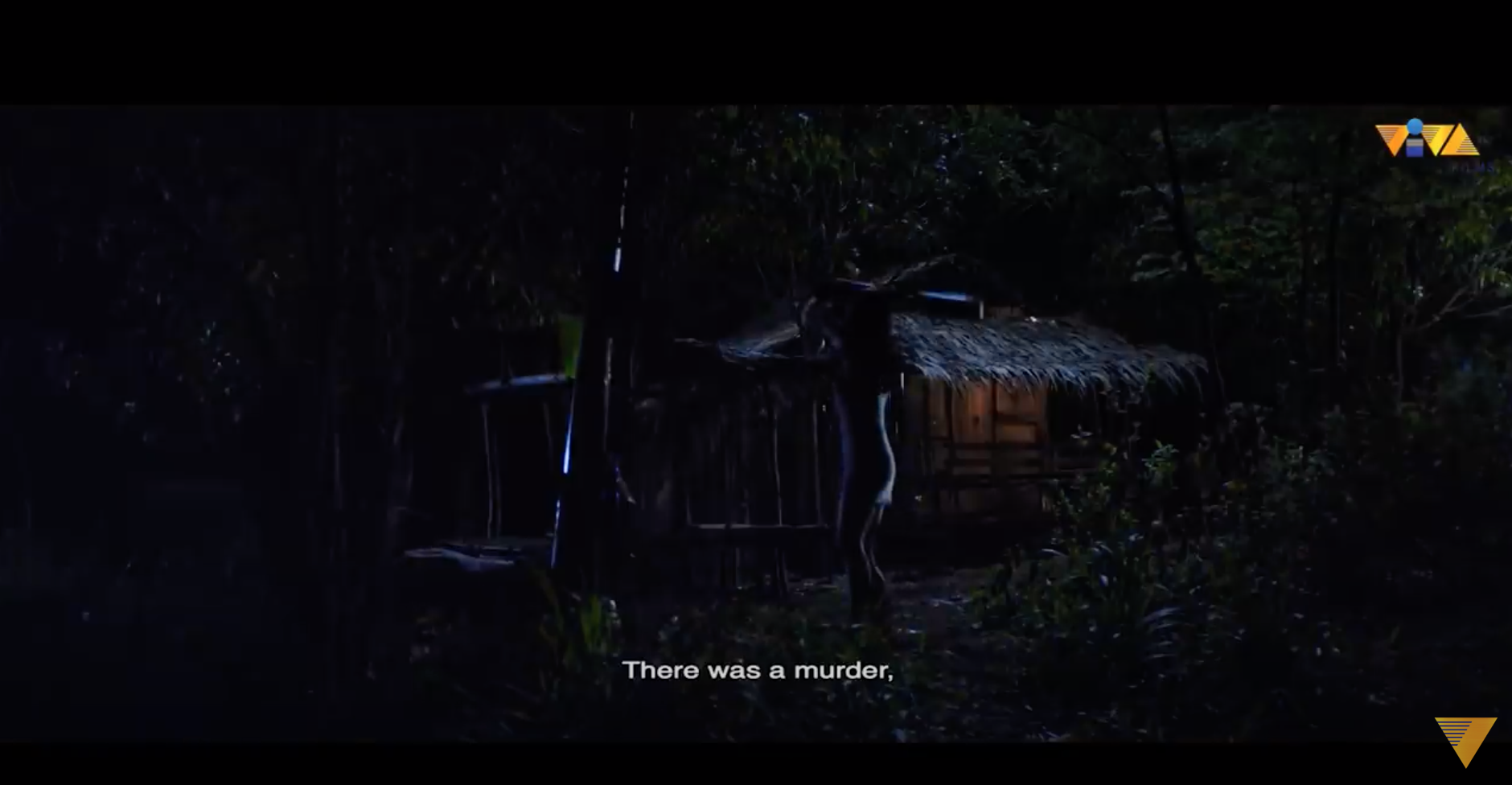 Image credit: VIVA Films
On the run, the two fall in love and lust, while being chased by police and loan sharks. The movie doesn't shy away from mature content – it's packed with action, desire, and crime, making for a steamy and nail-biting film.
---
13. Metamorphosis – narrative about the I in LGBTQIA+
---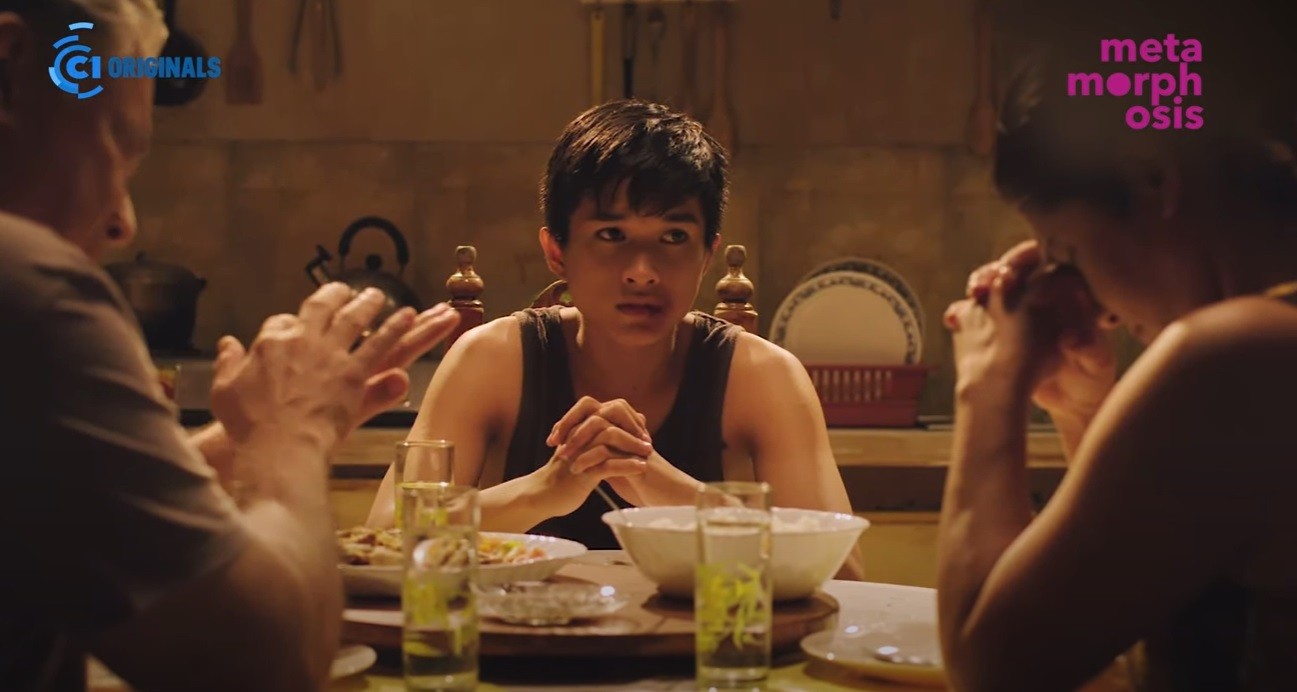 Image credit: Cinema One
Compared to the amount of Filipino films that come out every year, Filipino LGBTQ+ movies and series are far in between, and movies about intersex people specifically are even rarer, which is why Metamorphosis is a gem.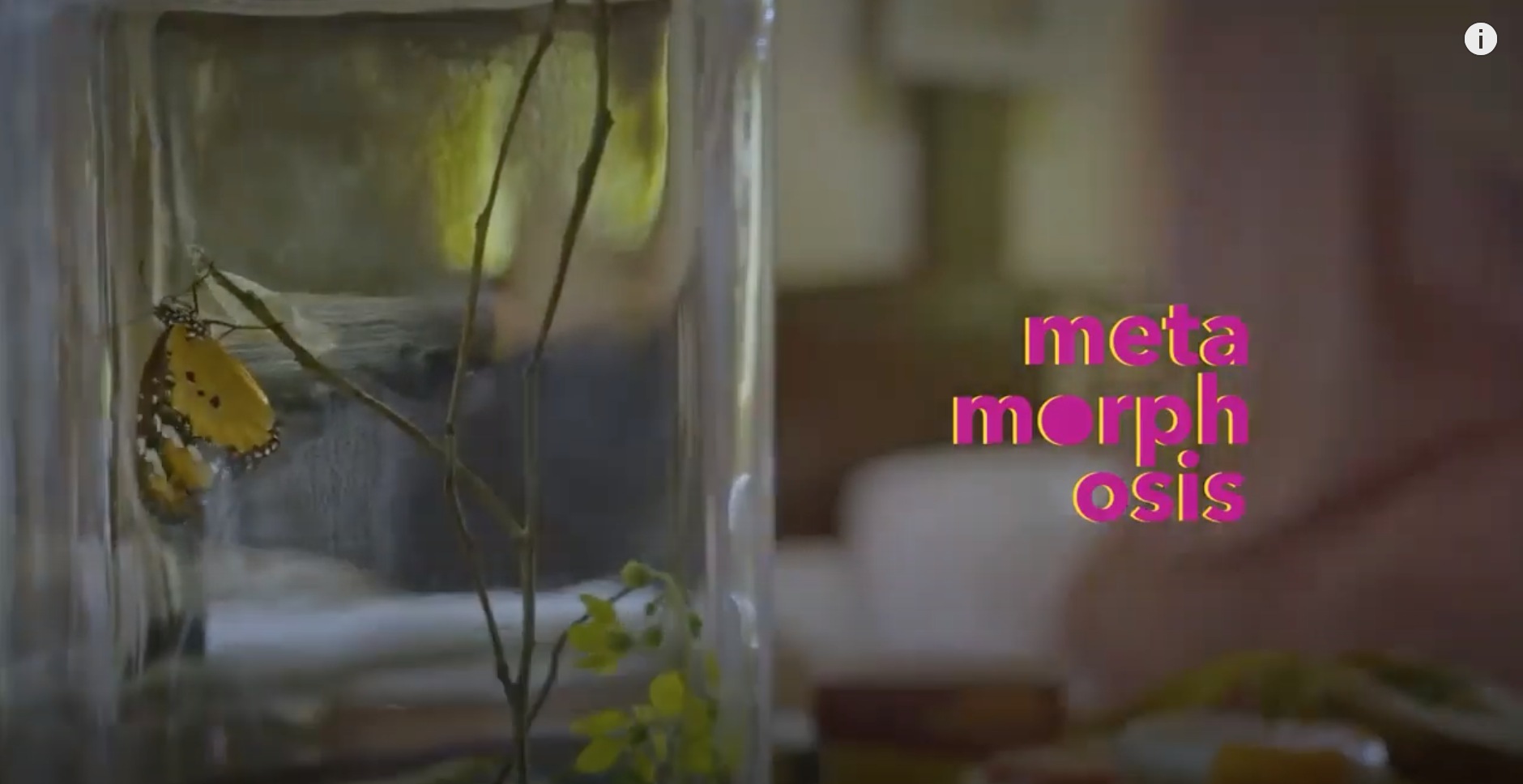 Image credit: Cinema One
Adam's life took a turn when he, after being raised as a boy all his life and fully believing he was one, got his first period at the age of 16. It is then that he discovers he was actually born with the genitals of both a man and a woman.
His "metamorphosis" then becomes his rediscovery of his identity, from a boy to an intersex person.
---
14. Rainbow's Sunset – a coming-out movie of a father to his family
---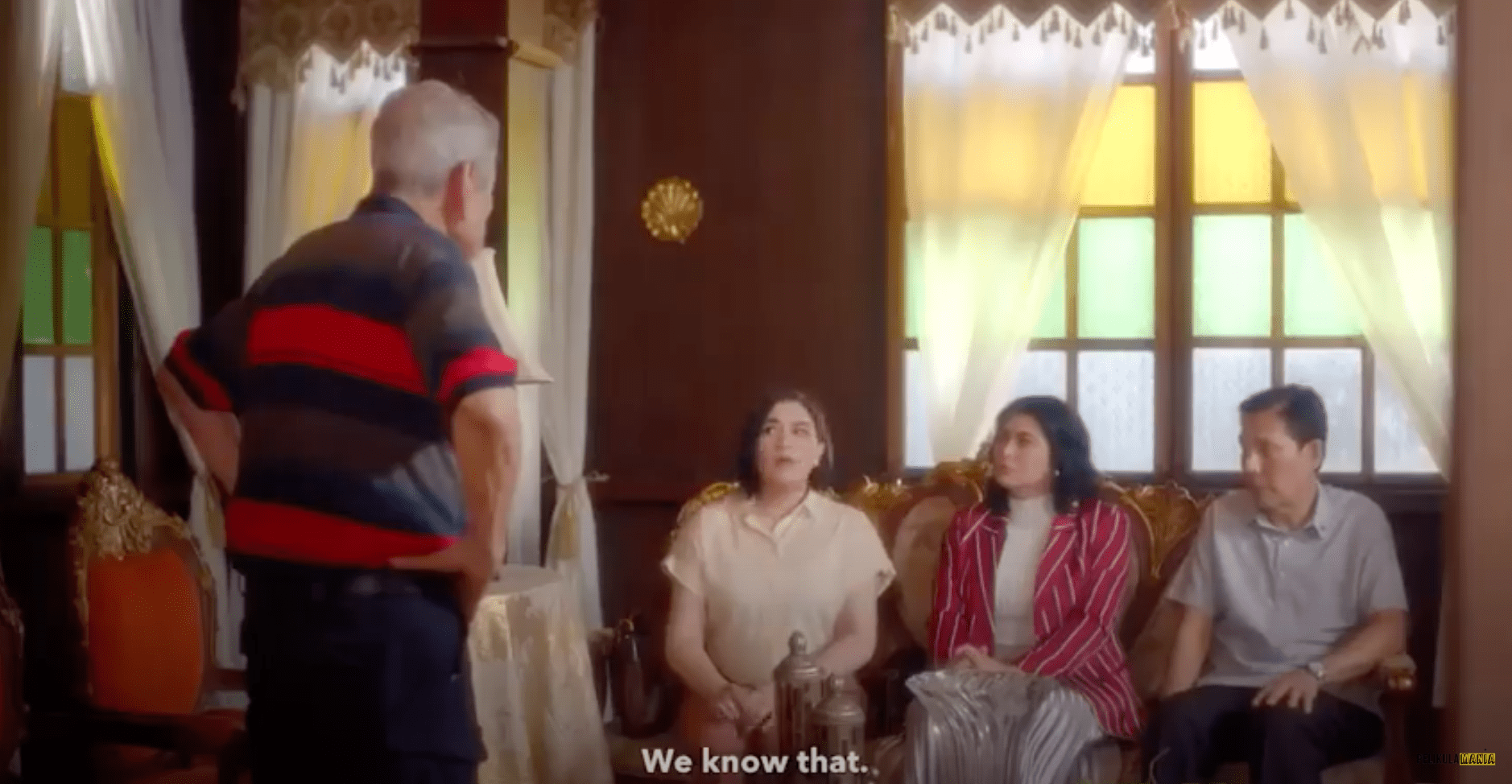 Image credit: Pelikula Mania Trailers
Rainbow's Sunset was the 2018 Metro Manila Film Festival's most awarded film, and rightfully so. In this story, Ramon, an 84-year-old father of three grown children with families, decides to come out to his family once his true love, Fredo, is diagnosed with cancer.
Throughout the film, he is torn between his duty to his family, which is collectively and individually going through their own struggles, and taking care of Fredo.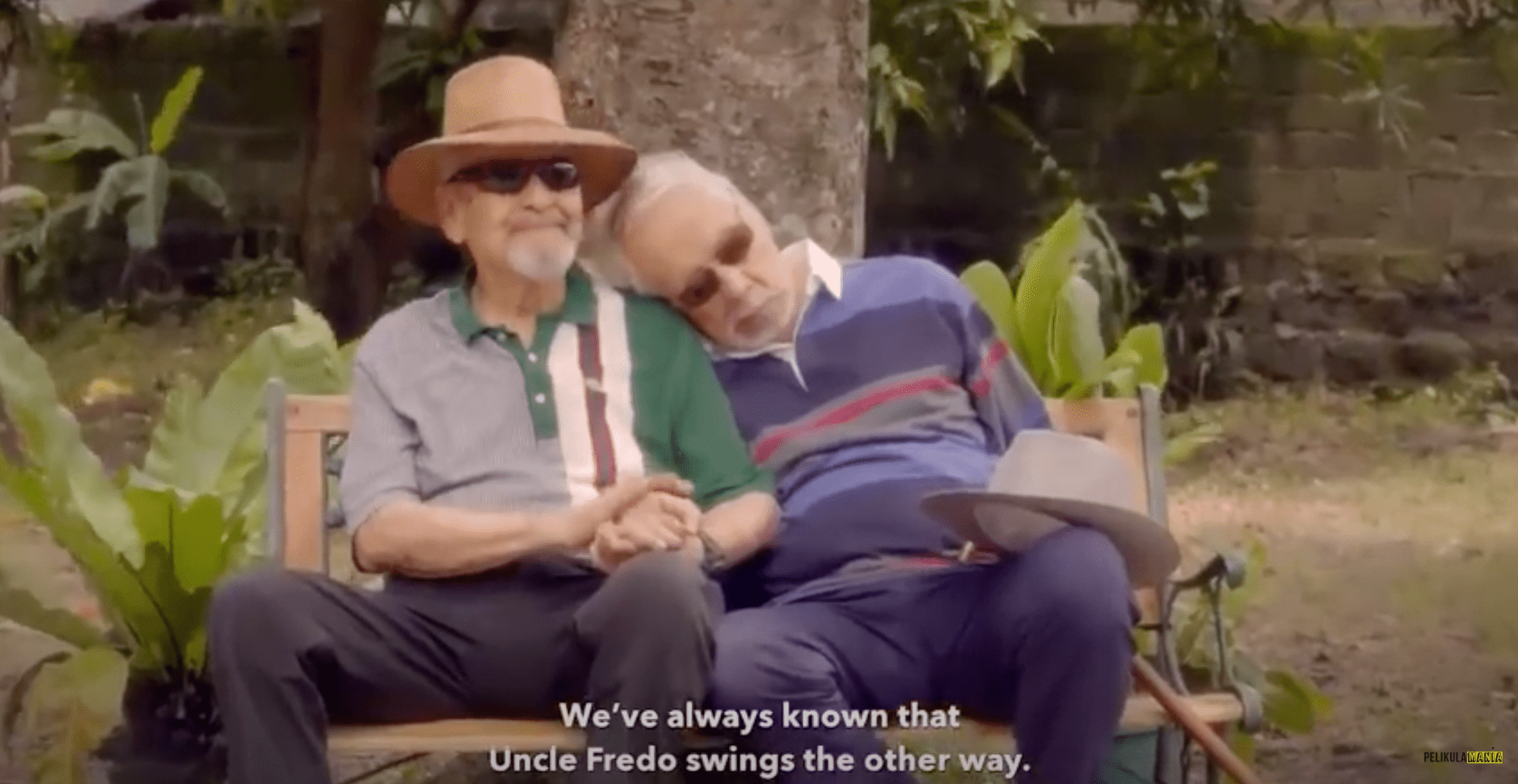 Image credit: Pelikula Mania Trailers
Filipino films love to revolve around family, as it is such an important part of our culture. But what sets Rainbow's Sunset apart from the roster of local family films is how it focuses on senior citizens and the LGBTQ+ community, a combo that we don't get to see often on screen.
---
15. Mamu; And Mother Too – a story of a mother and daughter who are both transwomen
---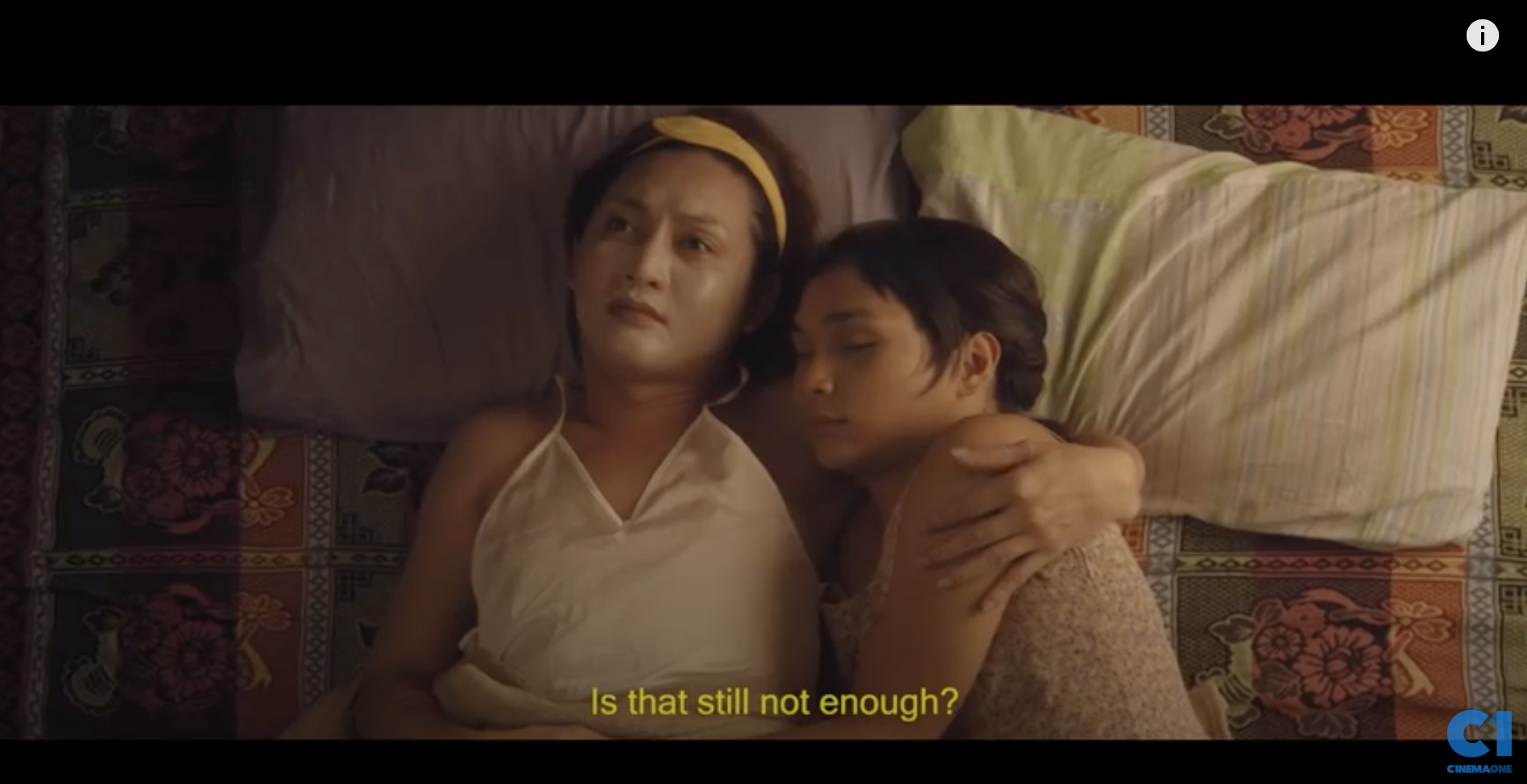 Image credit: Cinema One
In line with the theme of family, another common topic in Filipino movies is the hard work of a parent for their children. 
In this movie, Mamu, a sex worker who is a transgender woman, is suddenly faced with the challenge of having to take care of her orphaned niece, Bona, who is also a transitioning transwoman in her teens.
Alongside unexpectedly becoming a parent, she's juggling working towards getting implants, keeping her young fiancé happy with their relationship, and keeping up with her career, as an aging sex worker in a fast-paced industry. Even if the film revolves around a common topic, its characters deliver a different, more niche perspective to the theme.
---
16. Si Chedeng At Si Apple – an unconventional comedy about two widows
---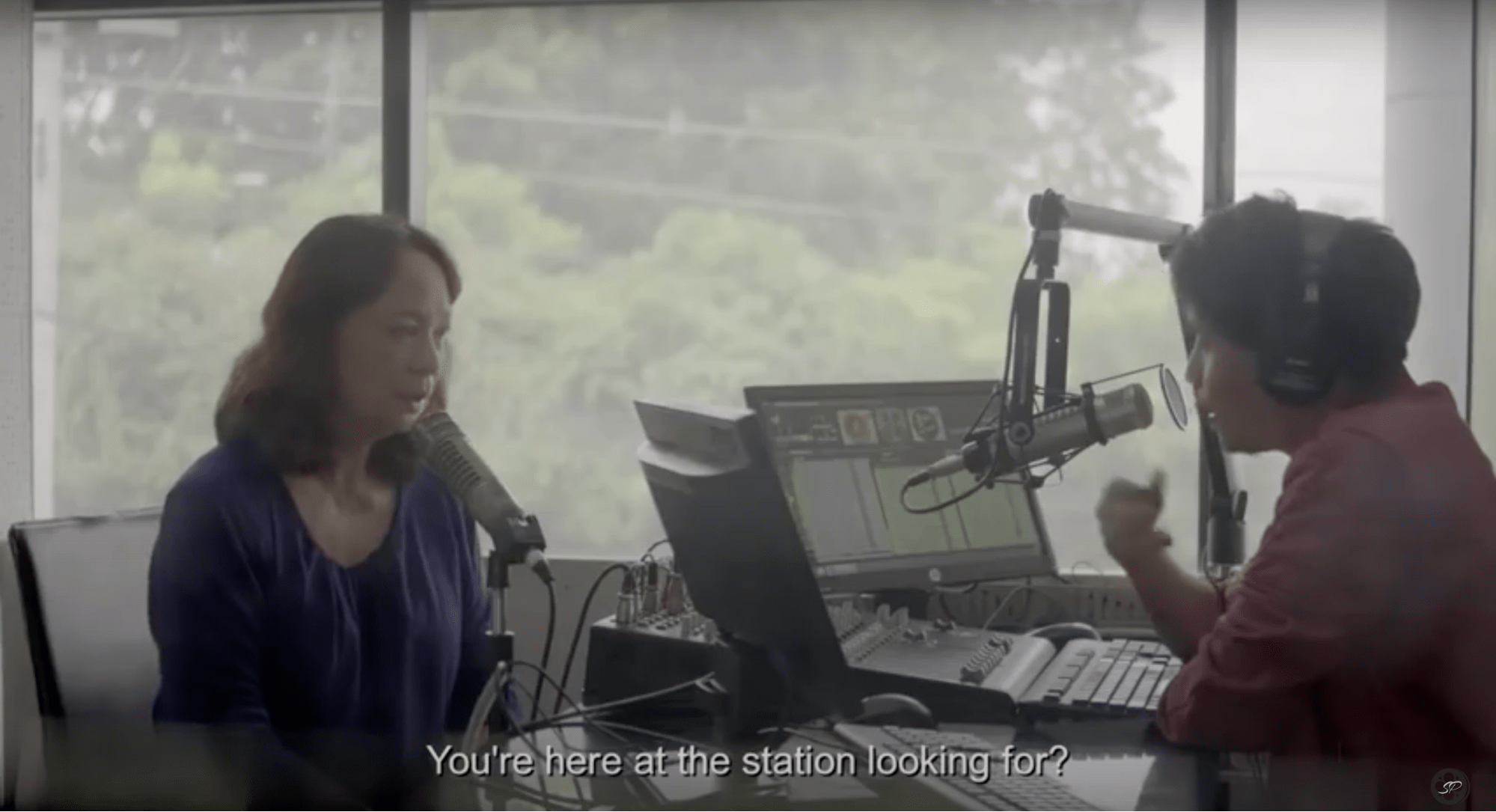 Image credit: Sine Pelikula
The unconventional comedy that is Si Chedeng At Si Apple is about two women rediscovering themselves after having individual turning points in their lives.
For Chedeng, her husband died and she decided to come out as a lesbian during his wake. She also made the bold decision to look for her ex-girlfriend, stopping at nothing to find her.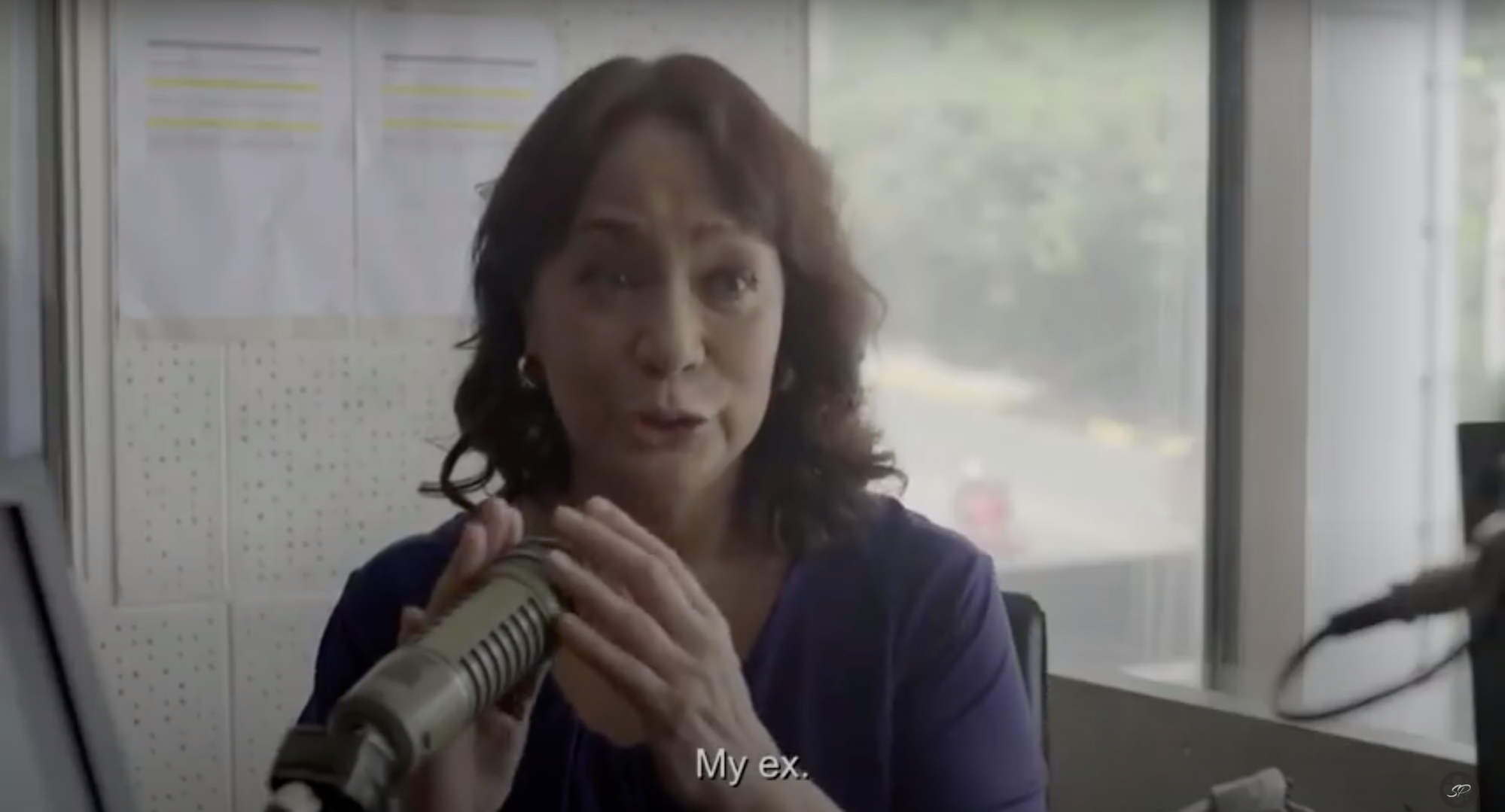 Image credit: Sine Pelikula
For Apple, she murders her abusive husband in a fit of rage, then accompanies her best friend Chedeng.
After both have been freed of their husbands, they finally get to live freely. Together, they set off on an adventure to look for Chedeng's ex and long-lost love, and to run away from the cops chasing Apple.
---
17. Call Her Ganda – a documentary on Jennifer "Ganda" Laude
---
Image credit: Youtube Movies
On a more solemn note, Call Her Ganda is a documentary about the death of transgender woman Jennifer Laude, or more fondly known as Ganda (beautiful, in Tagalog). Laude was killed in 2014 in Olongapo City, by a U.S. Marine, but justice took so long to be served – 2 years! – and this documentary shows how people stood up for her until then.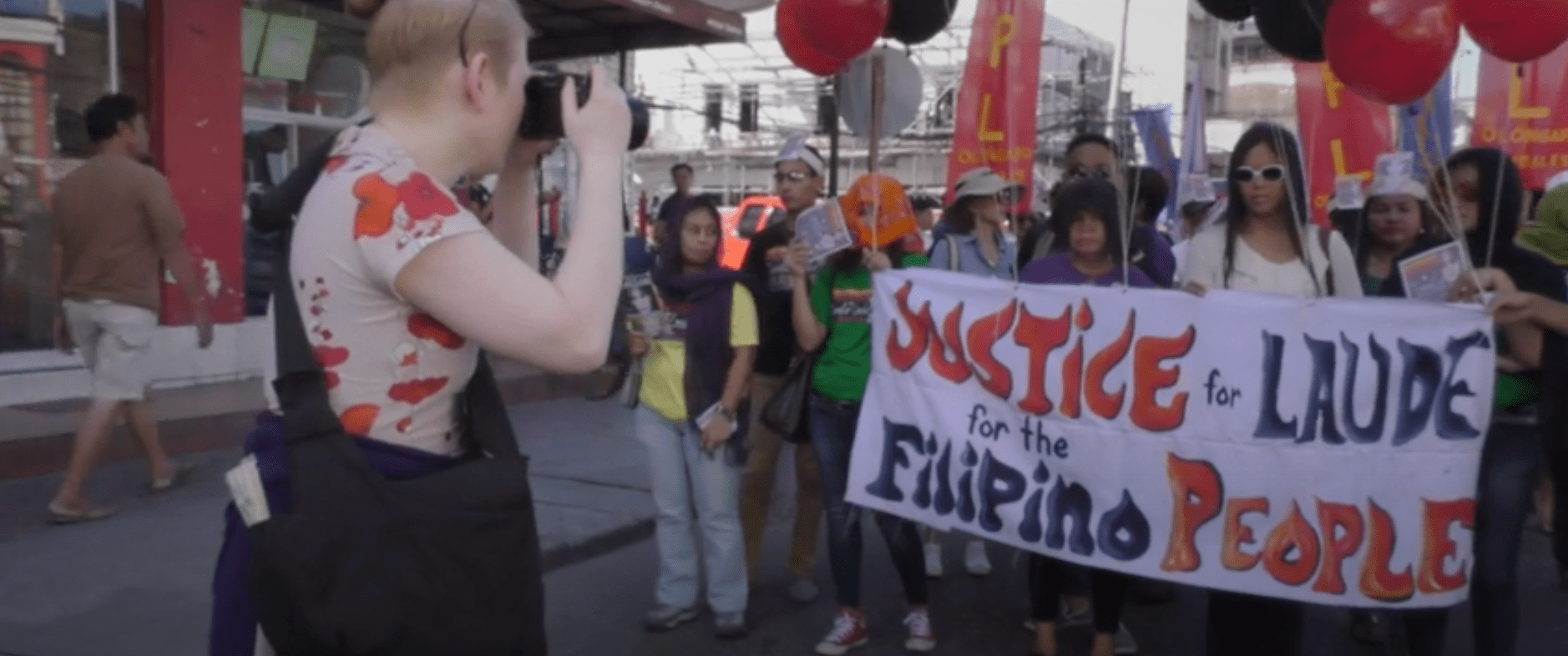 Image credit: Youtube Movies
The battle for justice is led by three women – an activist attorney, a transgender journalist, and Laude's mother. And though the fight was long, it was worth it, as Laude's murderer was eventually convicted. You can check Call Her Ganda's website for where and how you can watch the film
---
18. Paper Dolls – documentary on drag queens in Israel
---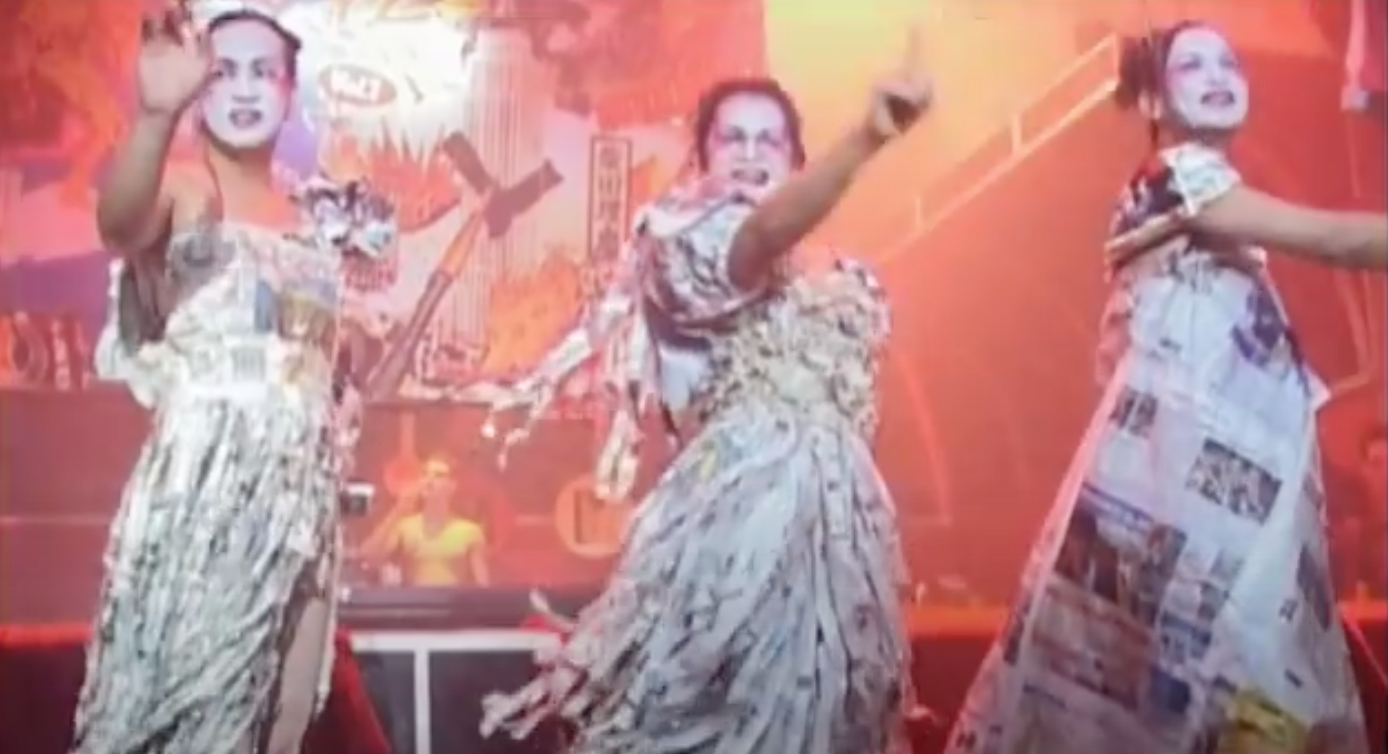 Image credit: heymannbrothersfilms
In another documentary, Paper Dolls focuses on three people who practice transvestism and illegally emigrated to Israel to make a living after being casted out by their families for their sexualities.
They find themselves working for and taking care of elderly Orthodox Jewish men 6 days a week in order to have money to send to their families, because despite being pushed out, they still care about their relatives back home.
Image credit: heymannbrothersfilms
On their one free night a week, they perform as The Paper Dolls, a trio of drag queens. The story revolves around their struggles as crossdressers in a conservative country, the lack of acceptance by their families, terrorism, unfair labor practices, and the looming threat of getting deported.
---
19. Mixed Connections – first Filipino gay dating series
---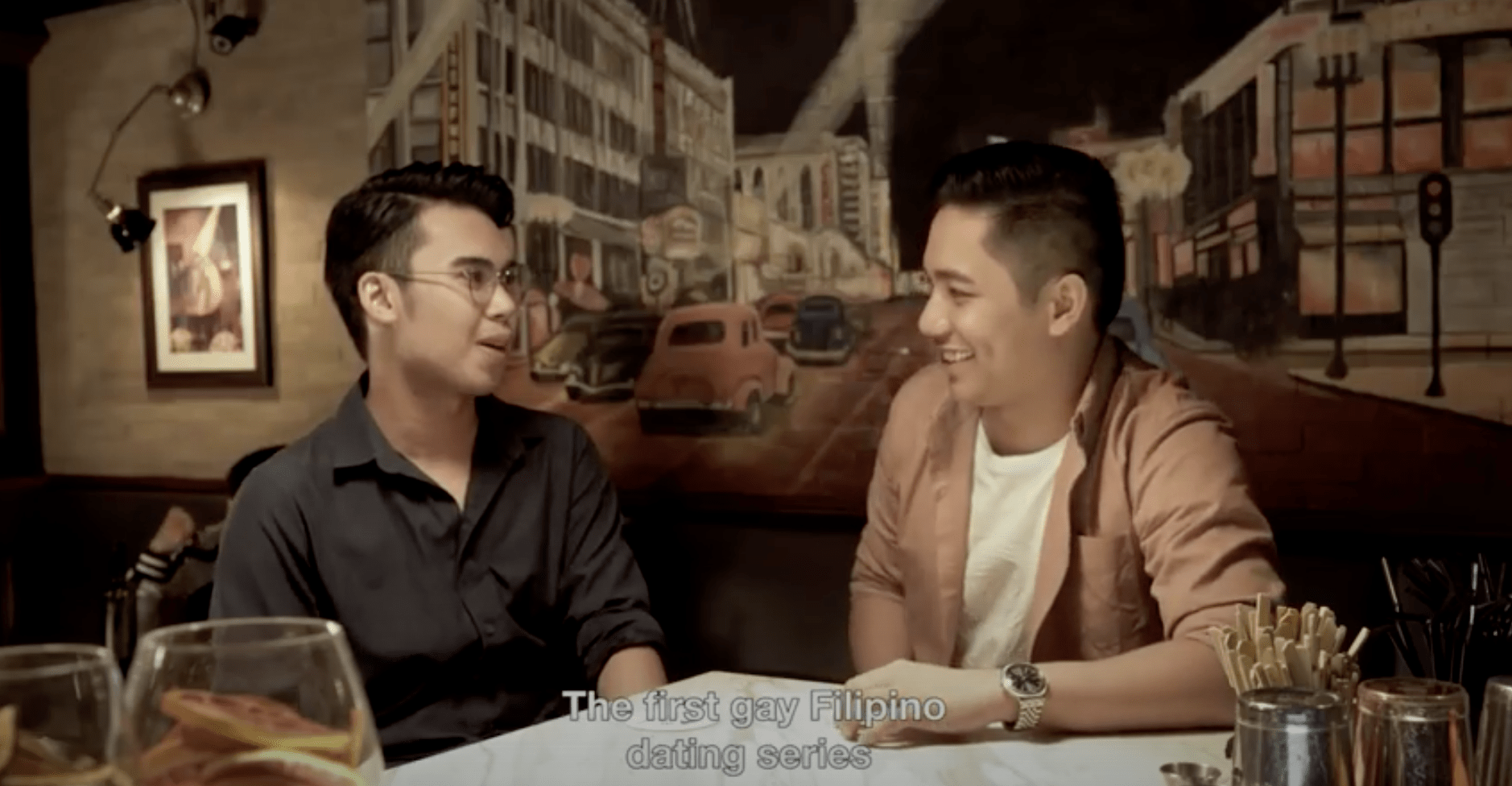 Image credit: TEAM Mag
For those who like to binge-watch reality dating series, or who like watching a love story blossom from the first date, Mixed Connections is perfect for you. Though there's been many dating series before, this one focuses on gay men – the first of its kind. 
In each episode, we get to watch two men go through their first date – from the shy smiles to the small talk, so if you want that secondhand kilig, you can get it from here.
It only has 3 episodes so far, all of which you can find on their Youtube channel, so we hope TEAM Mag picks it back up soon.
---
20. Ur_Tadhana – tackles femme discrimination within the gay male community
---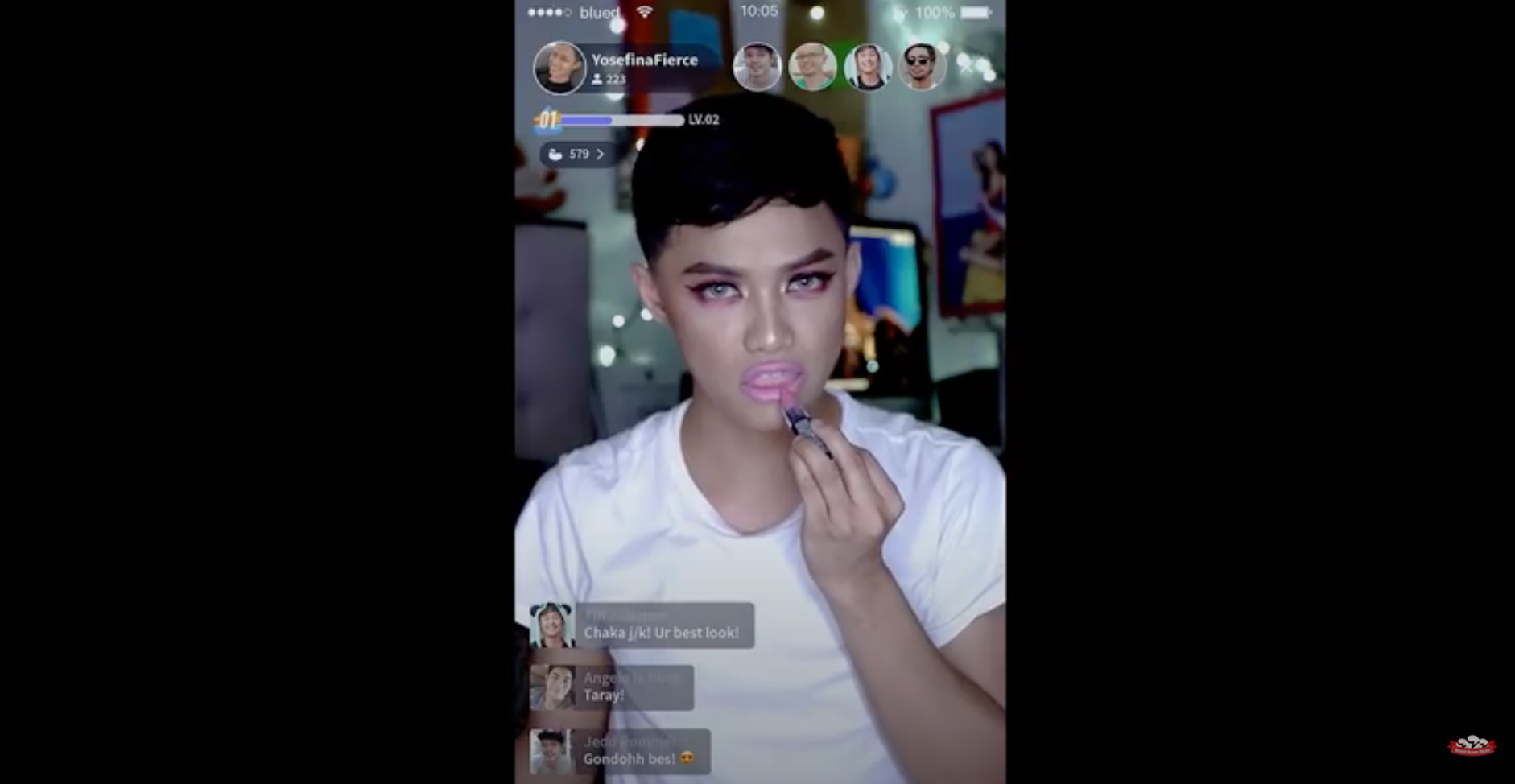 Image credit: Blued
Former Pinoy Big Brother housemate Fifth Solomon points out that "femme discrimination", or bullying gay males who express themselves in a boisterously feminine manner, is still a huge issue in the Philippines. 
This is part of what Ur_Tadhana tackles, as the main character, makeup vlogger Yosef, is bullied in school because of his videos. Amidst his struggle, he gets a crush on new guy Justin, which offers viewers a kilig reprieve.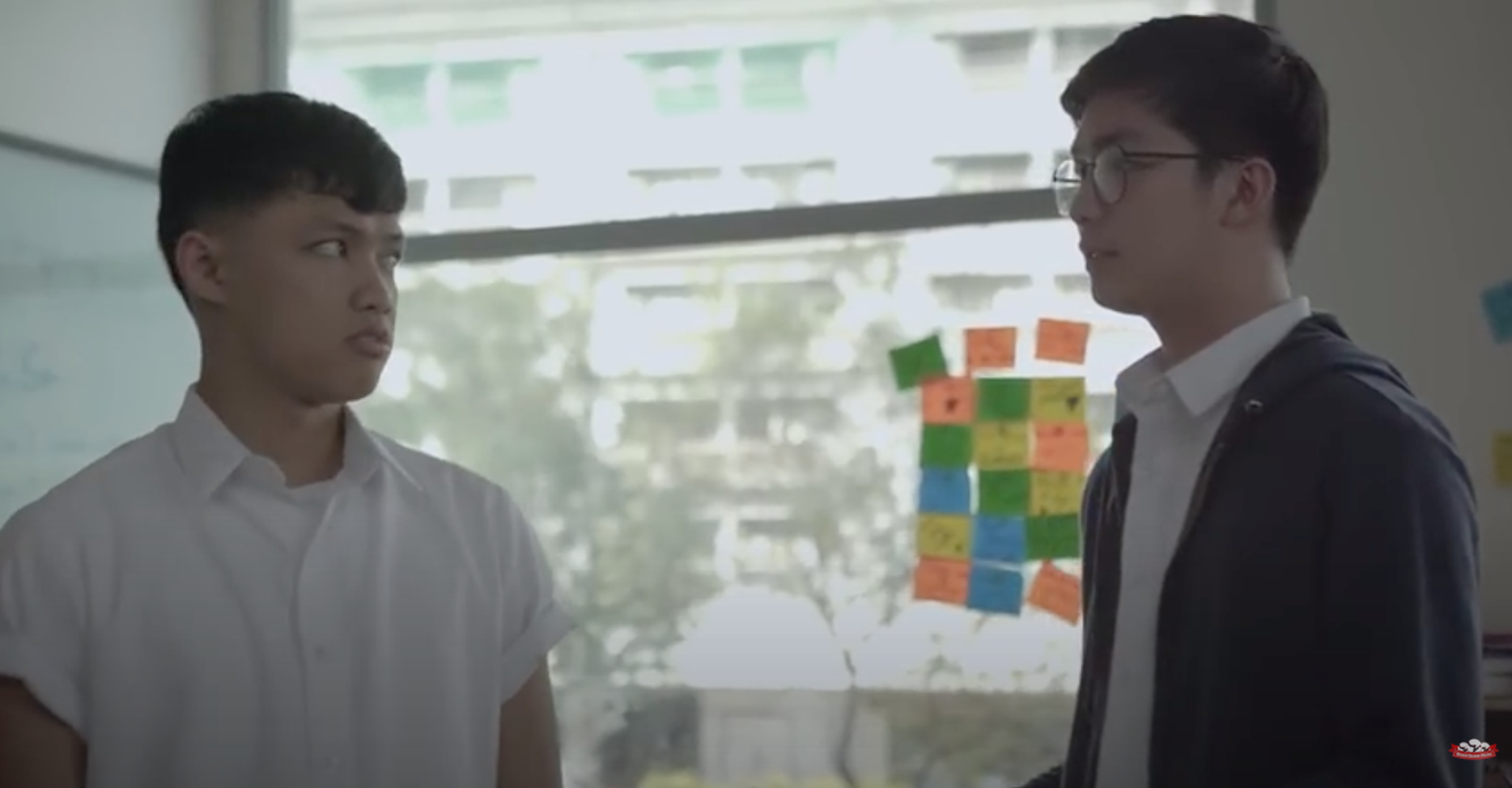 Image credit: Blued
The series hits close to home for any gay kids who used to be bullied in school for being themselves and just wanted to be able to express themselves without being shamed for it You can watch the full series on Blued's Youtube.
---
Cap off Pride Month with Filipino LGBTQ+ movies and series
---
These LGBTQ+ movies and series are great company whether you're part of the LBGTQ+ community, want to learn more about them, or want to support Filipino LGBTQ+ movies and series. Though Pride Month is coming to a close, we hope the support for our fellow LGBTQ+ people remain year round.
Also check out:
---
Cover image adapted from: Regal Entertainment, Inc., Cinema One, Cinema One, and  Pelikula Mania Trailers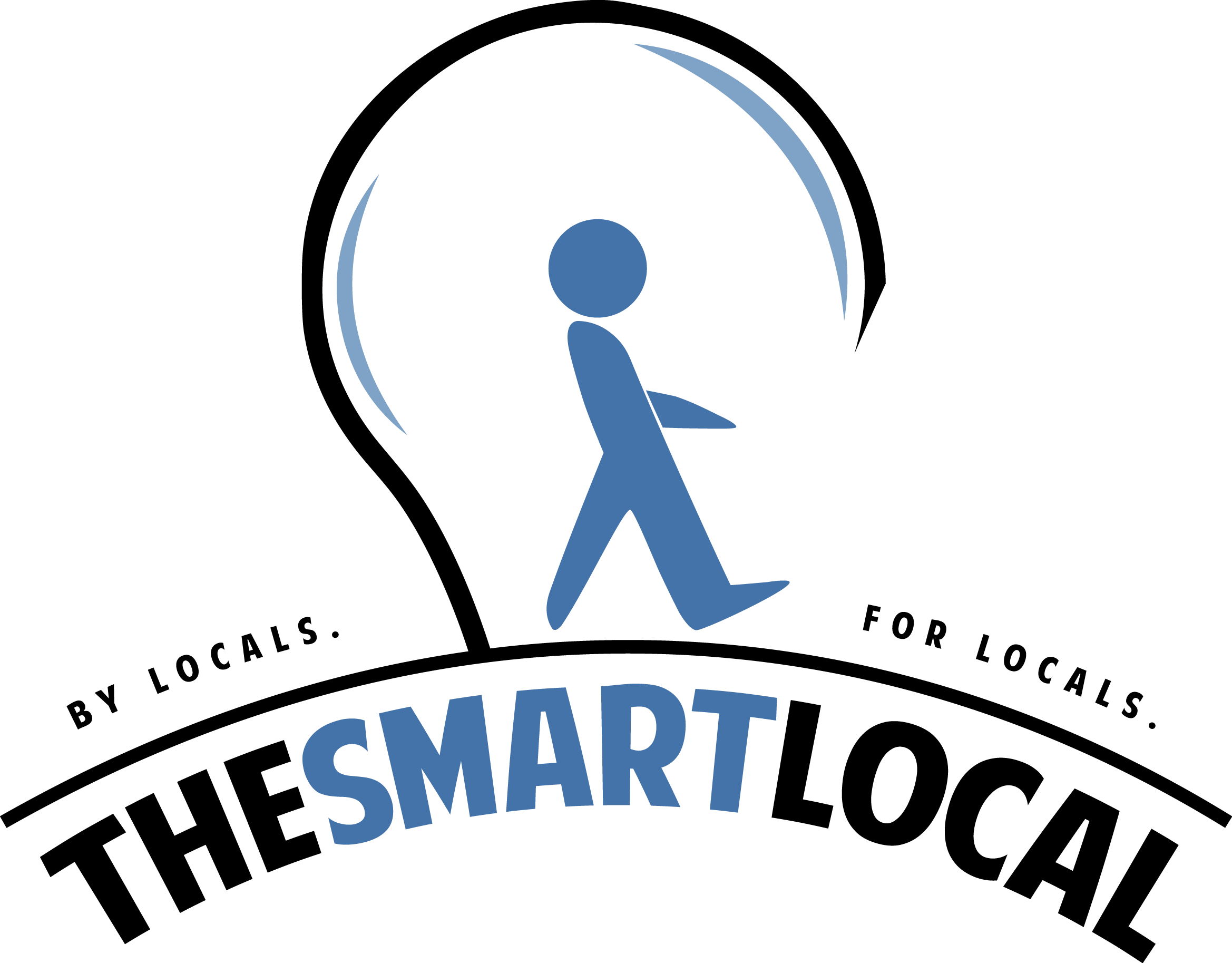 Drop us your email so you won't miss the latest news.