Filipino Youtubers make their own Miss Universe 2020 pageant
---
Us Filipinos have always looked forward to the annual Miss Universe pageant because of our candidates. The likes of Pia Wurtzbach and Catriona Gray, both crowned as Miss Universes in their respective years, have become big reasons for Filipino pageant pride.
However, the COVID-19 pandemic has pushed back this year's pageant. With Miss Universe 2020 moved from its original date on May 2020 to October 2020, the Filipinos behind pageant parody channel ParoDivas have taken things into their own hands, bringing us Miss Universe 2020, Quarantine Edition.
---
Miss Universe 2020, Quarantine Edition
---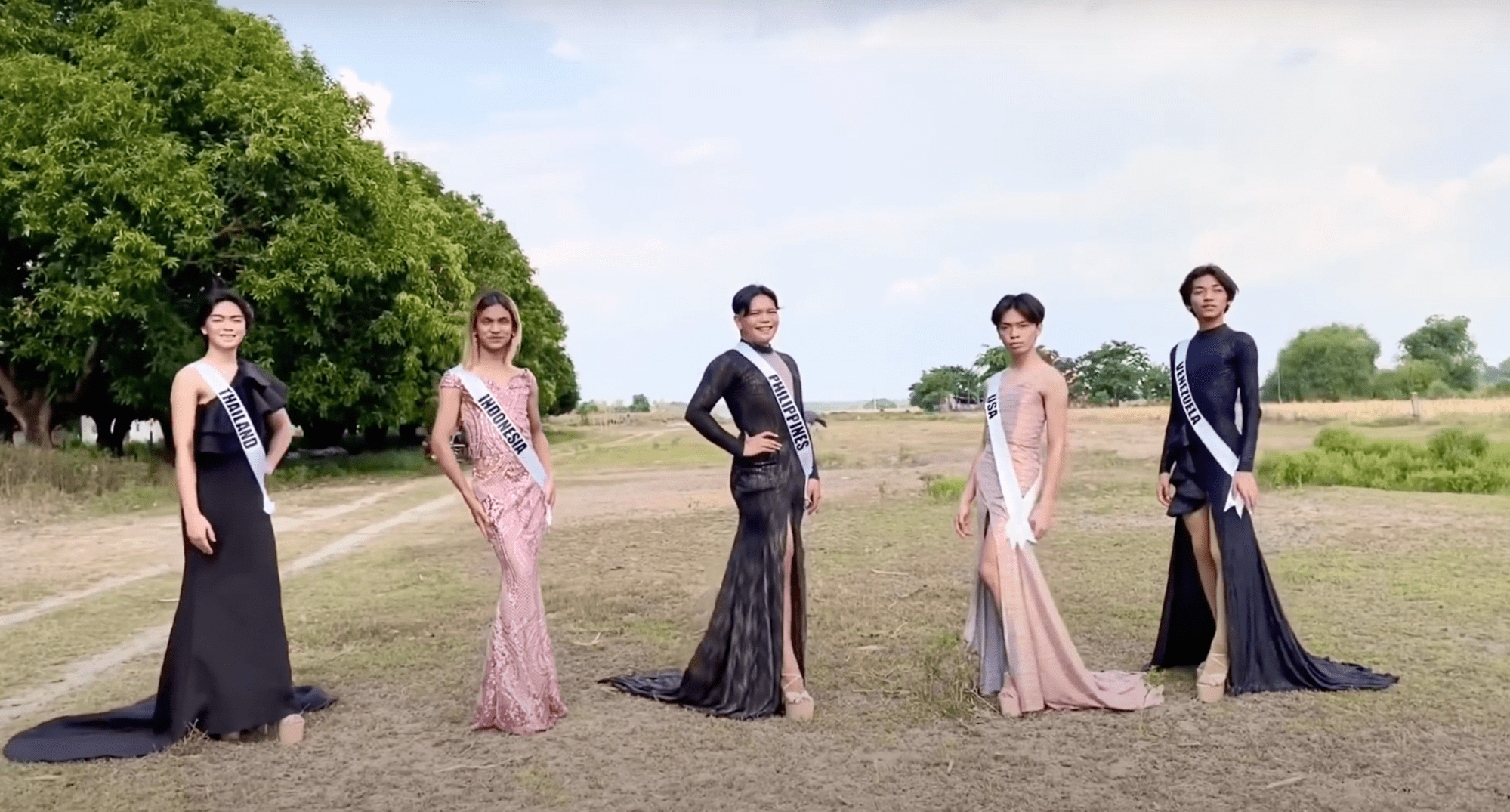 Image credit: ParoDivas
The ParoDivas have been making parody videos for pageants since 2016, so it's no surprise that they've taken this opportunity to make us smile despite the postponed Miss Universe 2020. 
To tide us pageant-loving Filipinos over, they've recreated the Miss Universe pageant, with its different segments. From the swimsuit, national costume, and evening gown categories, all their costumes and gowns are extravagant and intricately made.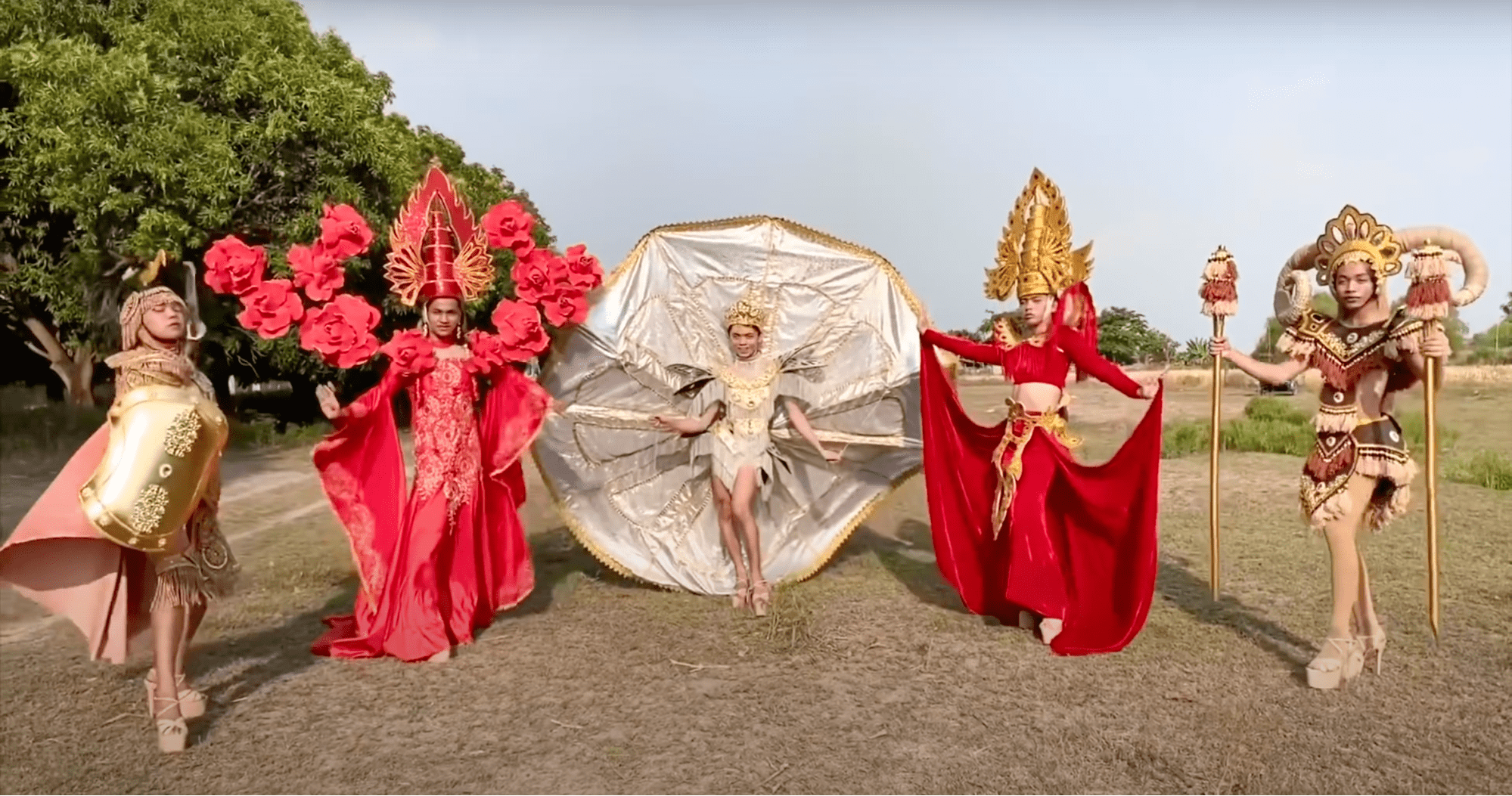 Candidates don national costumes from the Philippines, Thailand, Venezuela, USA, and Indonesia
Image credit: ParoDivas
Just like in their other videos, the 5 divas represent 5 different countries – Ariel Tanhueco for Indonesia, John Edison Macabali for Thailand, Carlos Miguel Macabali for the USA, James Ian Macabali for Venezuela, and Mj Macabali for our very own Philippines.
---
The pageant results
---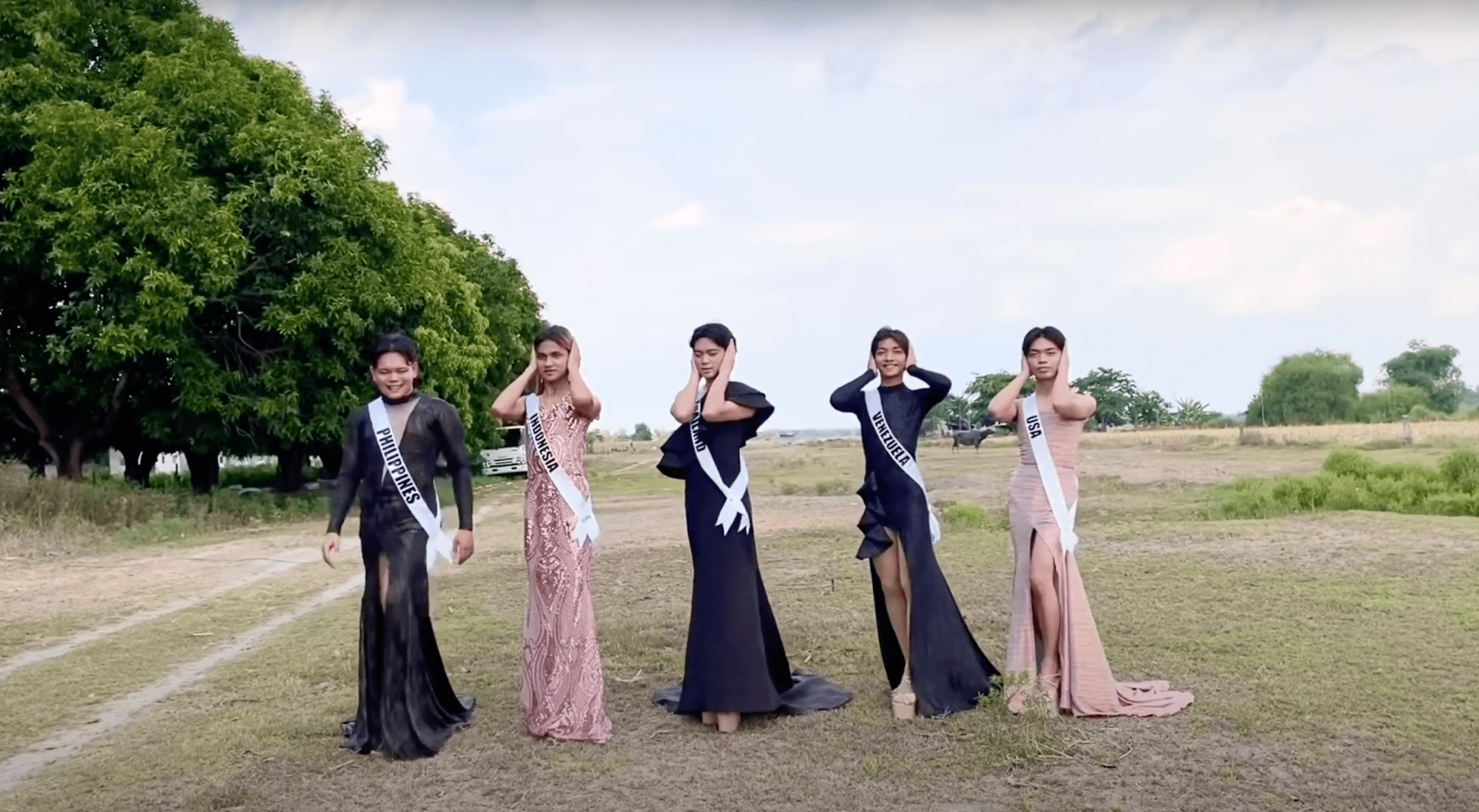 Pageants cover their ears instead of using noise-canceling headphones
Image credit: ParoDivas
For the question and answer portion, the candidates had to answer the question, "What message [would] you want to give to someone who is depressed?". This was a call to mental health awareness inspired by their late member who performed as Miss Colombia, Raymund Christian Lopez, who suffered from depression and passed away early this year.
The candidates impressively answered the questions in the native tongues of the countries they represented. In the end, it was Miss Philippines who took home the crown, with her answer, "Value the life that God has given you. Problems are not forever. Believe in yourself, and have faith in God. Thank you."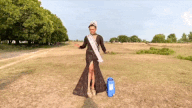 Image credit: ParoDivas
Apart from the crown, Miss Philippines also took home a jug of water and a sack of rice, both considered quarantine essentials.
---
Surprise guest Catriona Gray on Kapuso Mo, Jessica Soho
---

Catriona Gray surprises the ParoDivas
Image credit: GMA Public Affairs
With their video racking up viewership numbers, they were featured on Kapuso Mo, Jessica Soho. They spoke of their collective love for pageants, which inspired them to do the parodies they do.

They also explained how much effort goes into each video – from costumes made of curtains and blankets, to consulting locals from each of their roles' respective countries for their question and answer portions to make sure the answers are worded correctly.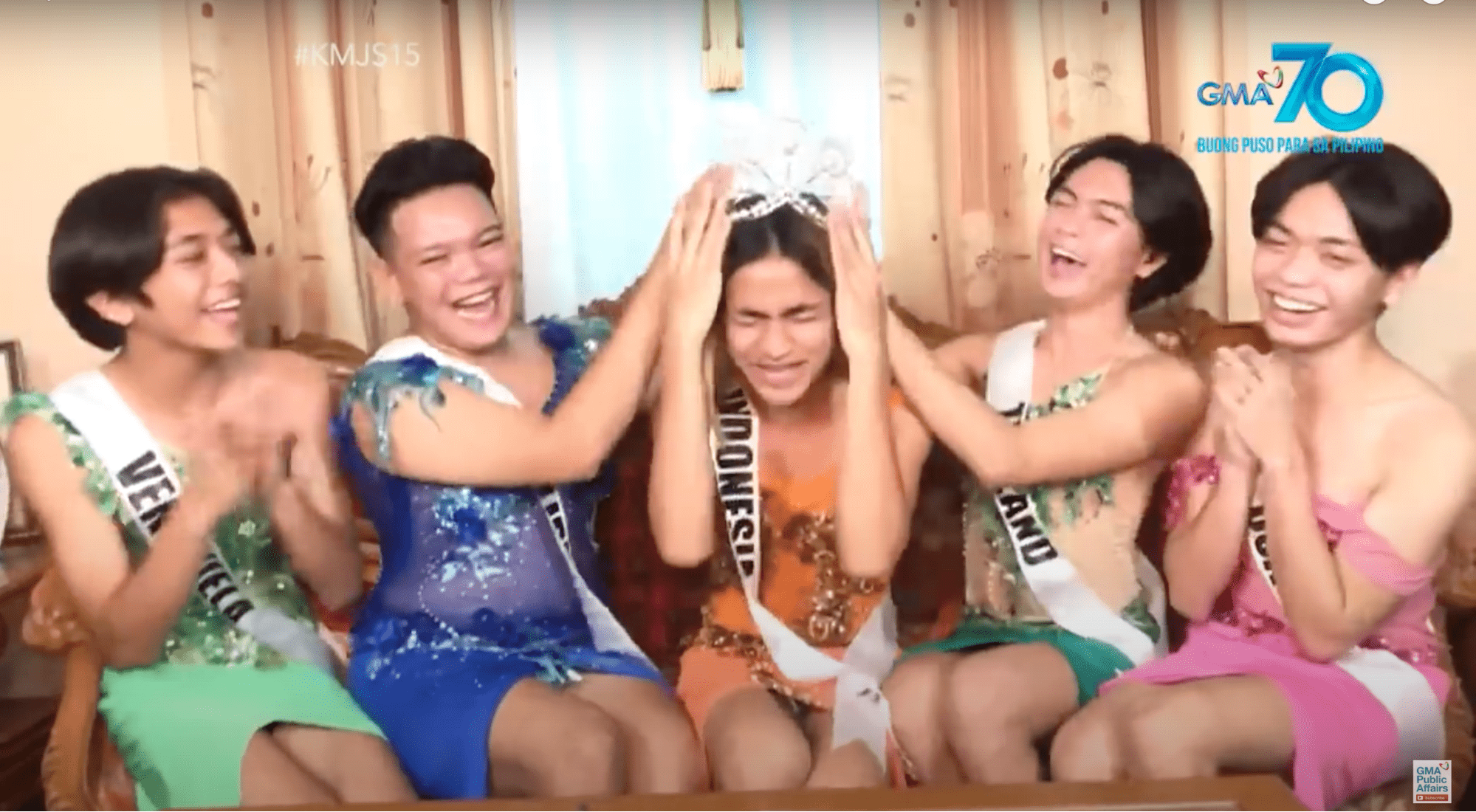 Image credit: GMA Public Affairs
When asked who inspires them the most, Miss Universe 2018 Catriona Gray was their collective answer. And, in luck, Soho surprised the divas with an online visit from their idol. 
Gray expressed her appreciation for the effort these divas give to their videos, and the joy they bring to those who watch them.
She also asked each of them, a la Miss Universe, "What is the most impactful lesson you have learned during this quarantine?" Gray crowned Miss Indonesia for her winning answer, "This pandemic taught us global traits and global collaboration. No country can stop this pandemic alone. We should unite and work together. Thank you."
---
Filipino pageant parody Youtubers find a creative outlet from home
---
These divas show us that despite being stuck at home, there's plenty of things to do. With a simple blanket, curtains, a camera, and a lot of creativity, they were able to come up with funny videos to cheer up the Filipino people.
Like them, we can let our imagination run wild and get our creative juices flowing in our own ways during the MECQ, because creating fun and wholesome content can help us get through these times.

Also check out:
---
Cover image adapted from: ParoDivas and GMA Public Affairs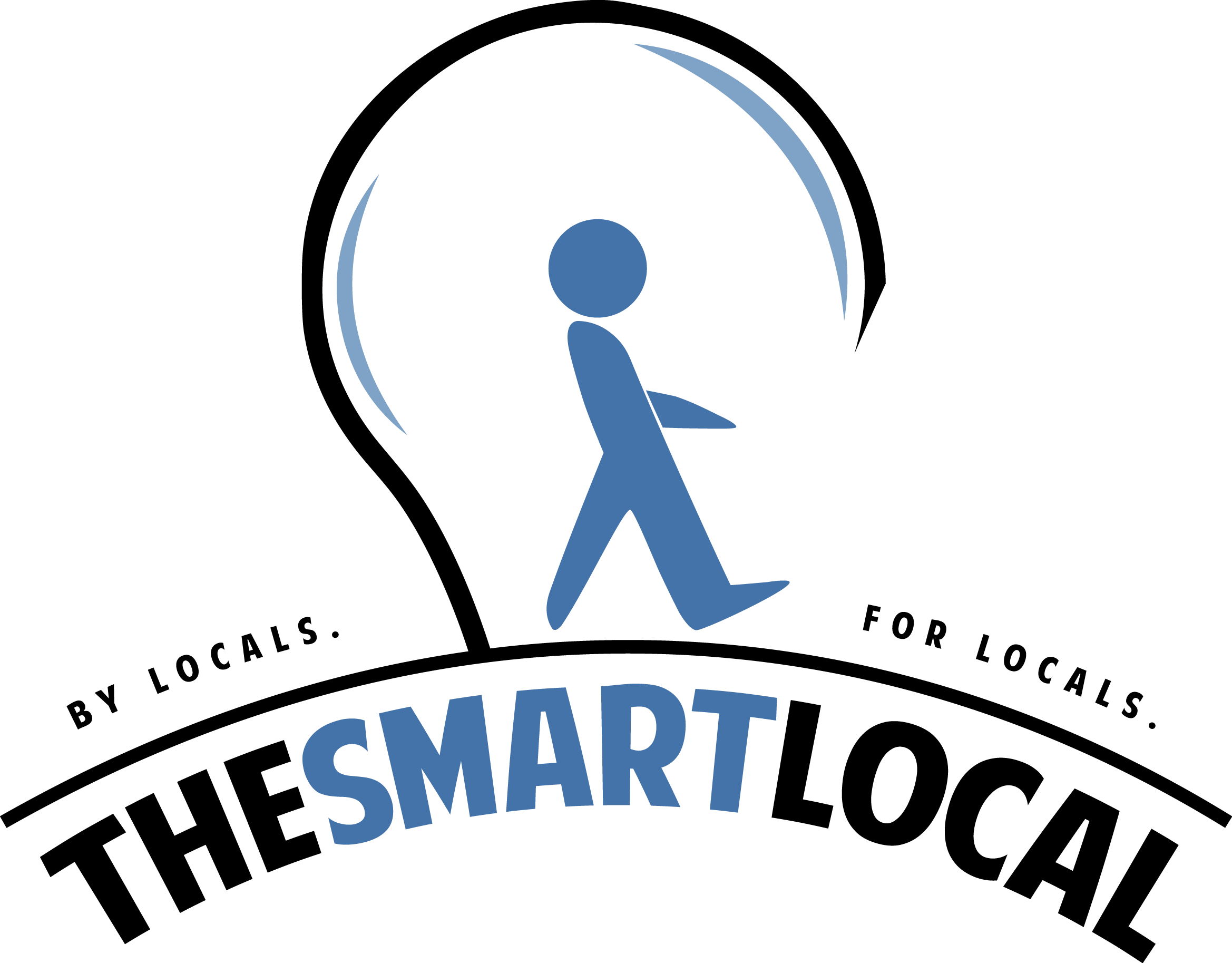 Drop us your email so you won't miss the latest news.