Cebu Pacific's contactless flight guidelines
---
As nothing is the same now as before due to the scale of the COVID-19 outbreak, we must prepare to adapt to daily social distancing, once quarantines are lifted, in every aspect of our lives. 
For some of us who have an essential need to travel by plane for business or family purposes in future, this means observing new 'contactless' flight guidelines laid out by local airline Cebu Pacific. 
Rather than taking our flight privileges in future for granted, here's how we can be a responsible traveler observing social distancing guidelines in the time of the coronavirus.
---
New guidelines for passengers of Cebu Pacific flights within the Philippines
---
1. Passengers should wear face masks from the airport entrance until the end of their flight
---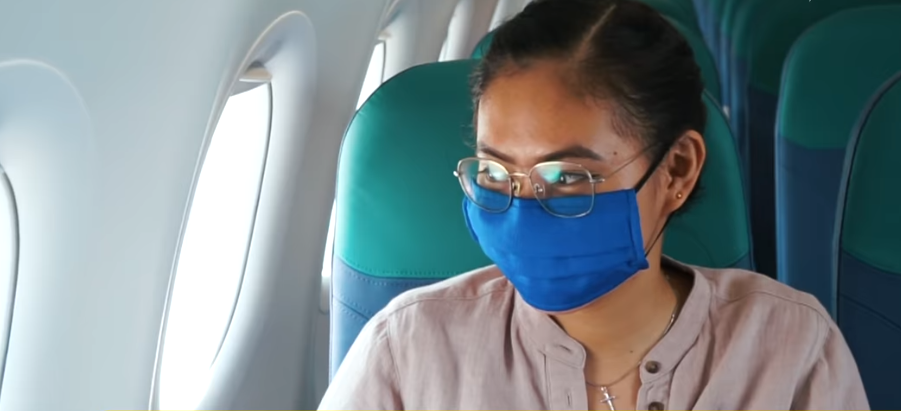 Image credit: Cebu Pacific Air
In addition to wearing masks from the moment you enter the airport till you reach your destination, you'll be guided with safe distancing markers all the way to your gate.
---
2. Passengers should frequently use hand sanitizers
---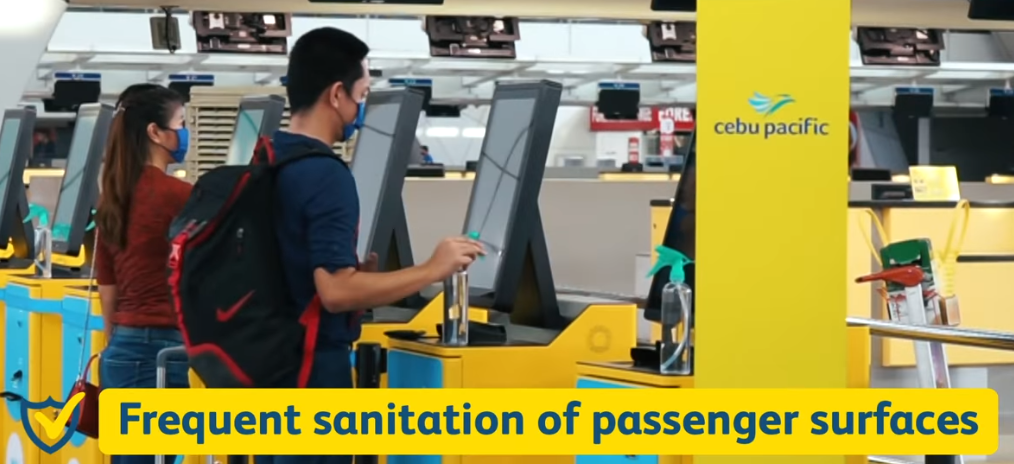 Image credit: Cebu Pacific Air
At the airport and inside the aircraft, hand sanitizers will be provided for passengers. Cebu Pacific-managed areas in the airport such as kiosks, bag drop counters, and shuttle buses will also be frequently sanitized. 

---
3. Self check-in and no-touch boarding
---
You're highly encouraged to check-in online to minimize contact with the airline's check-in agents. Passengers without bags to check in can head straight to their flight gates.
---
4. Middle seats in aircrafts should be kept vacant
---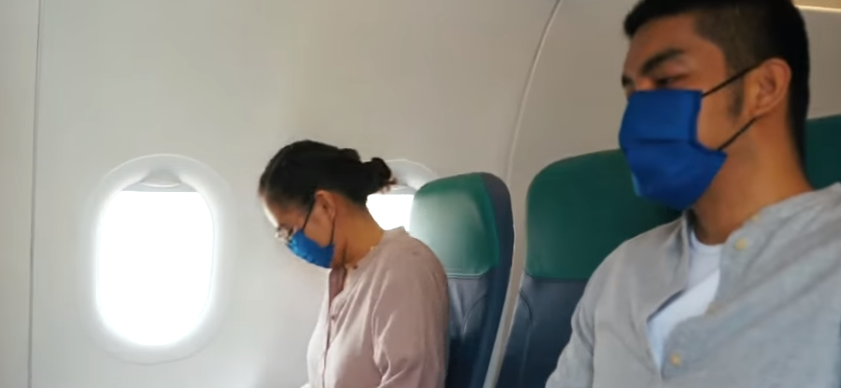 Image credit: Cebu Pacific Air
This helps space out passengers and maintain social distancing through your flight.
---
Social distancing for Cebu Pacific flight crew
---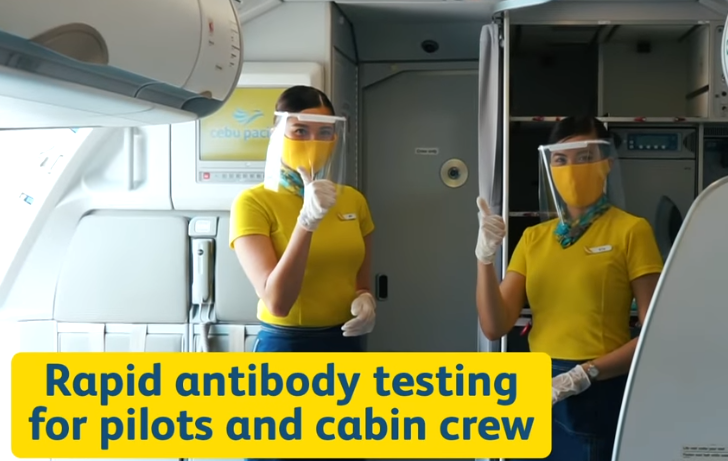 Image credit: Cebu Pacific Air
Before their assigned flights, cabin crew and pilots will have to undergo COVID-19 antibody tests. Those who are cleared for flights will wear Personal Protective Equipment on board. 
---
Extensive aircraft disinfection
---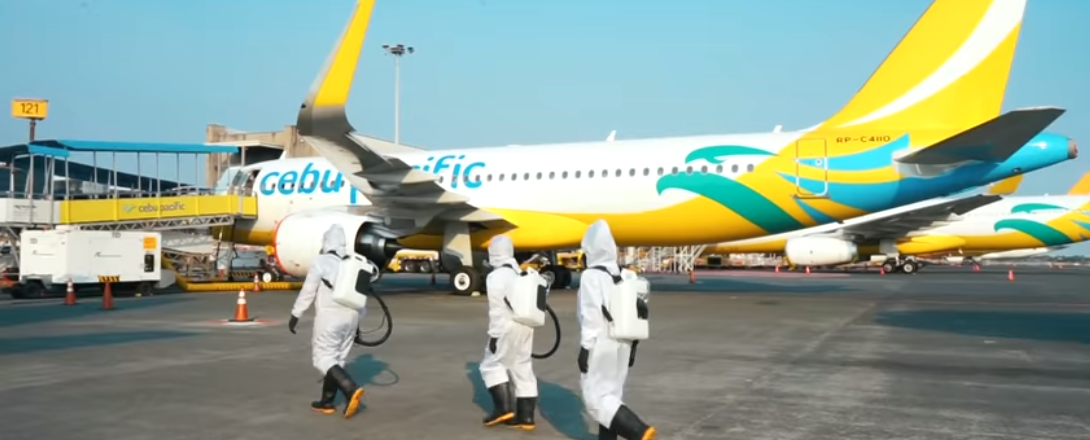 Image credit: Cebu Pacific Air
Aircraft cabins will be disinfected daily using an Airbus-approved disinfectant said to be effective in getting rid of viruses such as the coronavirus.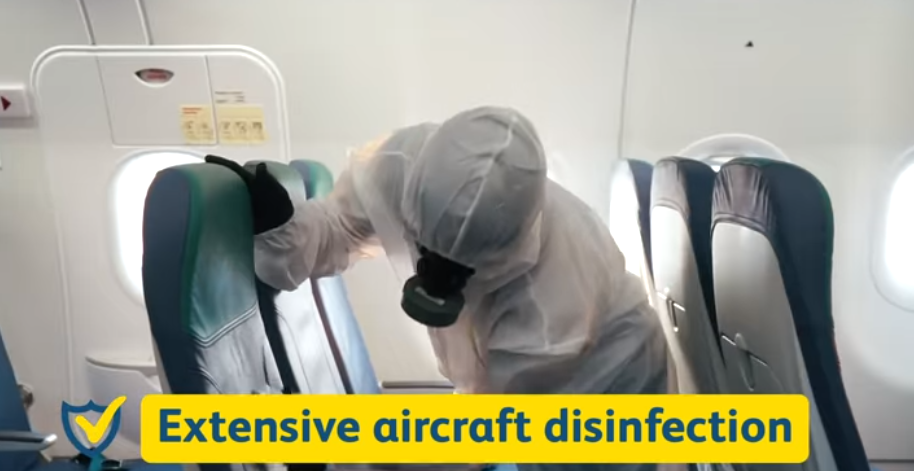 Image credit: Cebu Pacific Air
Hospital-grade HEPA air filters will also be installed in each plane, as these filter out viruses with 99.99% efficiency. 
---
Travelling in the time of COVID-19
---
Indeed, we have to change many of our travel habits from now on, no thanks to COVID-19. But we can help to keep each other safe and healthy if we take our individual part in flattening the curve by observing social distancing measures.
As we travel again soon, these minor adjustments on our part will be much appreciated by your fellow passengers and aircraft crew. 
Also check out: 
---
Cover image adapted from: Cebu Pacific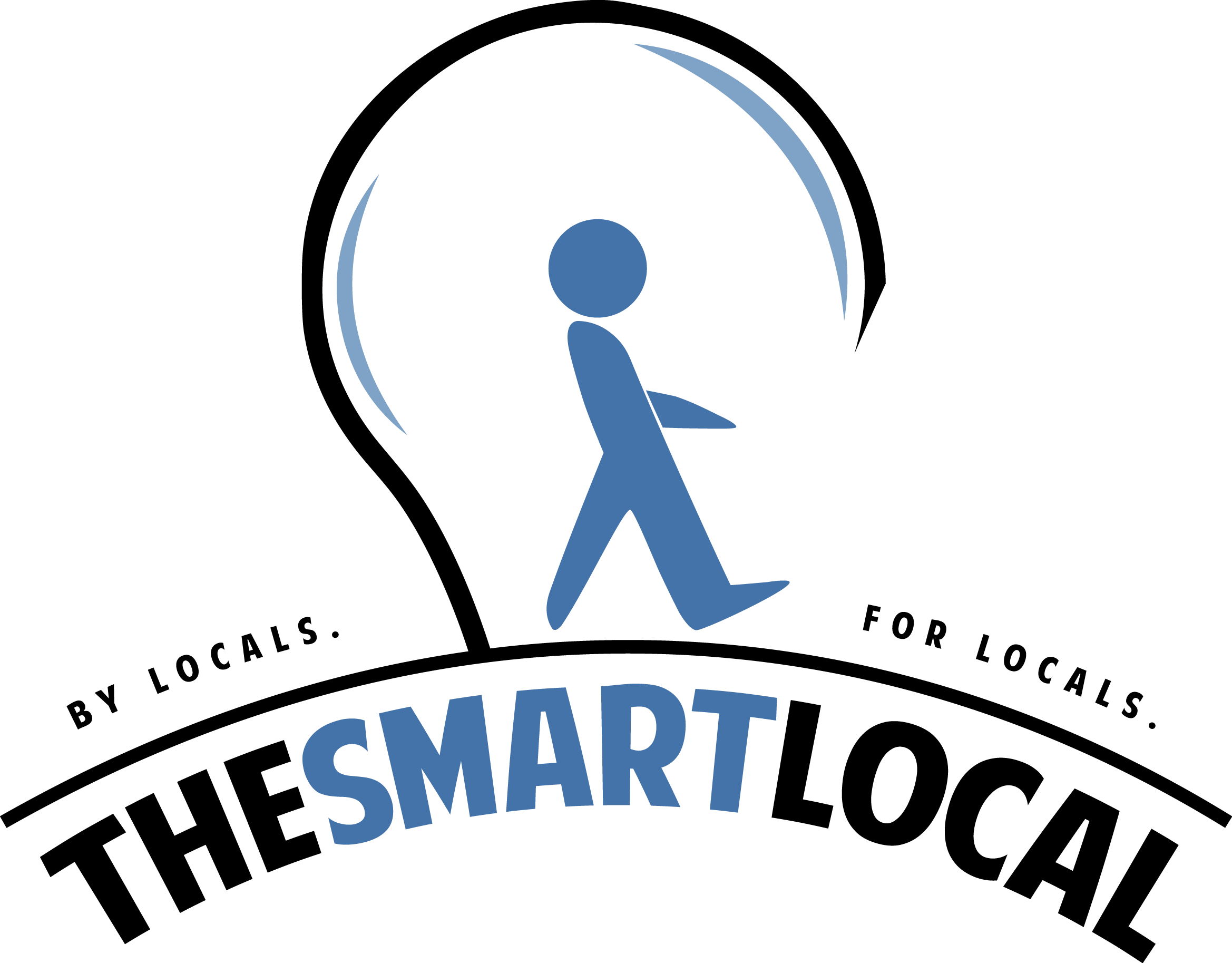 Drop us your email so you won't miss the latest news.