Things to do in Makati
---
Often, we think of Makati as a bustling place for corporate offices. But there's much more to explore in this city, including its vibrant artistic and culinary scene.
Whether you're a tourist, expat, or local seeking weekend adventures, we've compiled a list of things to do in Makati that cater to all budgets, from free experiences to indulgent luxuries.
---
1. Take a stroll at one of the many parks in the city.
---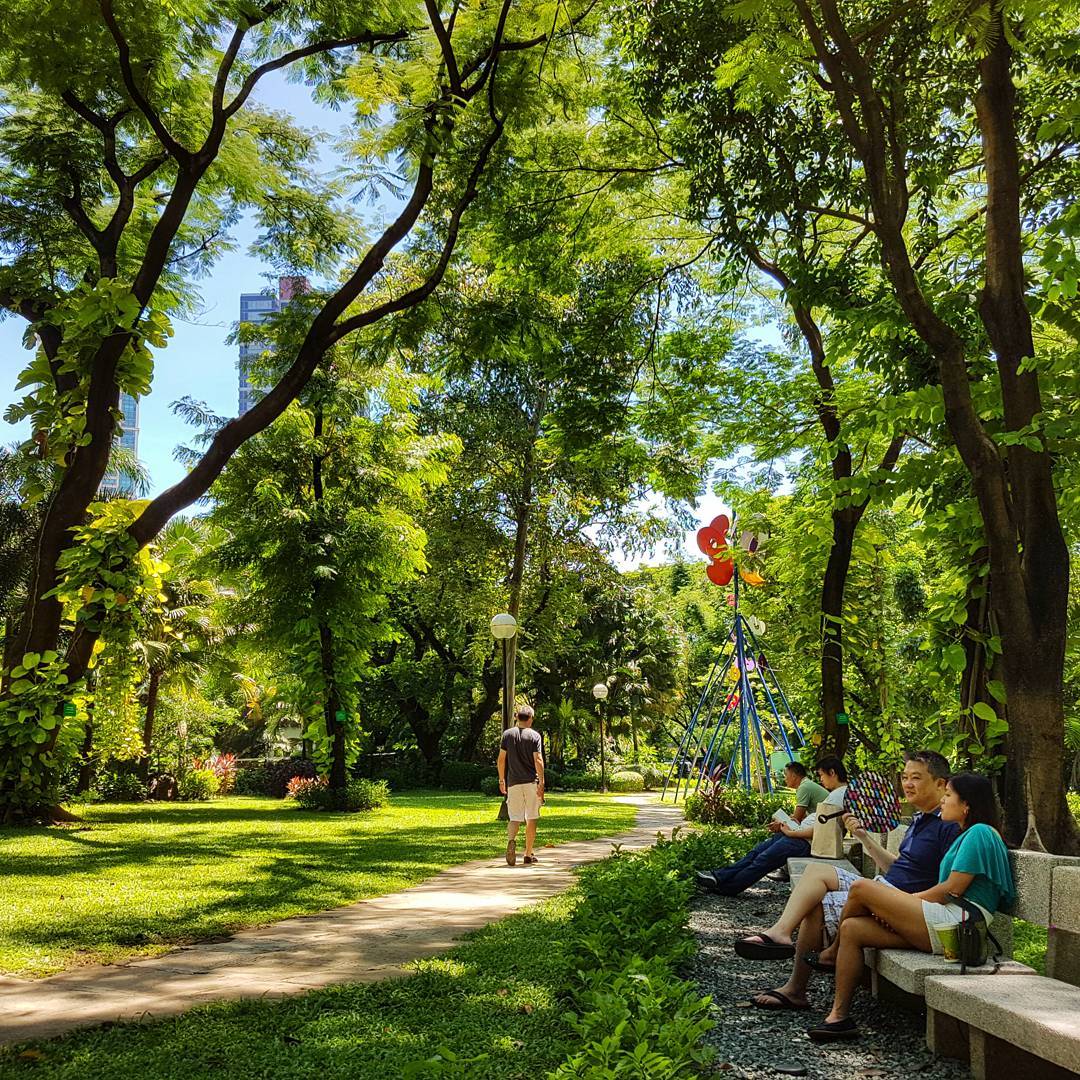 Washington Sycip Park.
Image credit: @monz_journey via Instagram
There are little pockets of greenery in the central business district (CBD) where you can go for a run, take your pet on a walk, or simply sit down and breathe fresh air.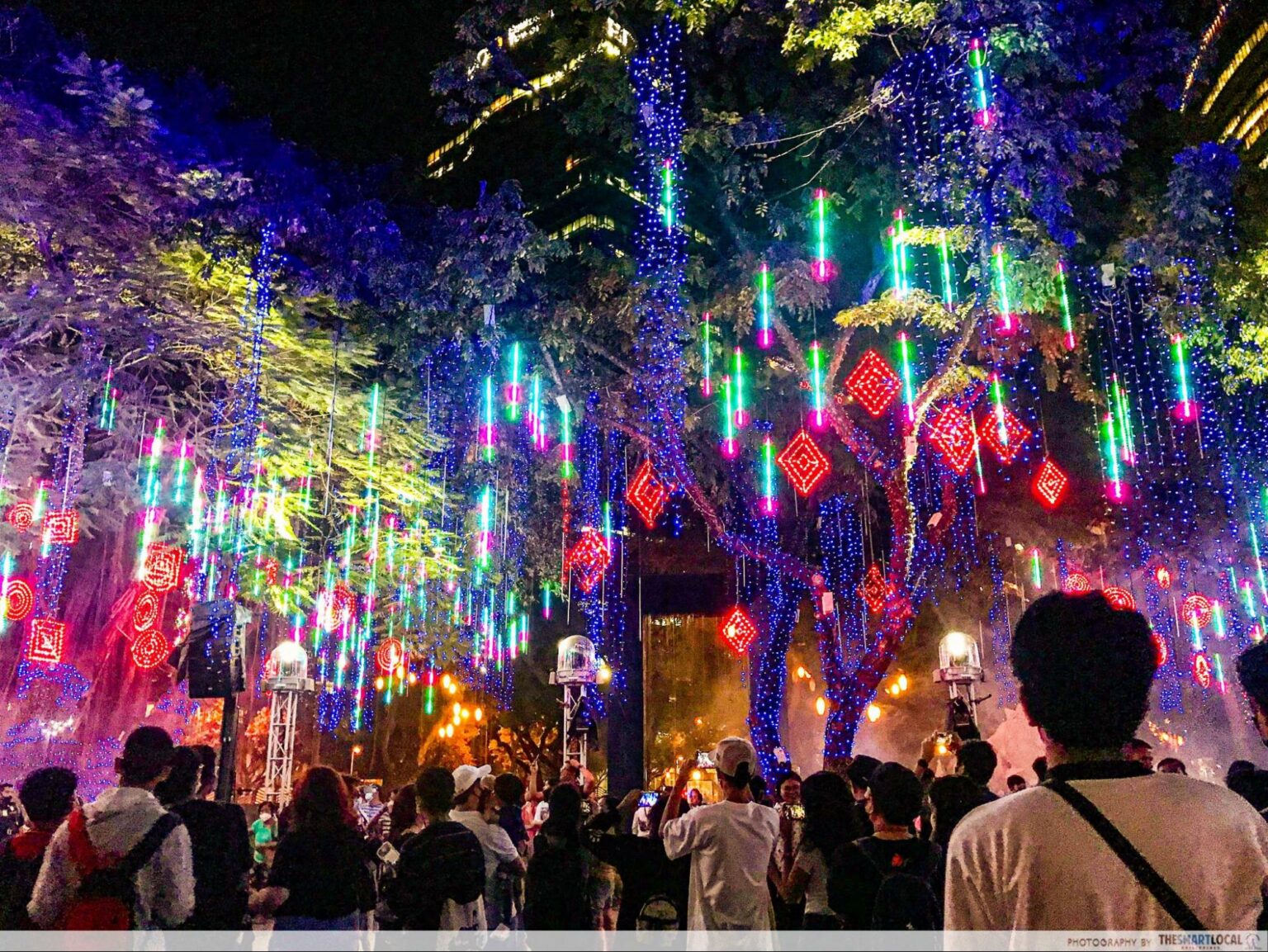 Festival of Lights at Ayala Triangle Gardens.
Admire art installations at Washington Sycip Park. If you have kids, take them to Jaime C. Velasquez Park to frolic in its public playground.
You can also catch the lights and sounds show, Festival of Lights, at Ayala Triangle Gardens every December.

Washington Sycip Park
Address: Legazpi Street, Legaspi Village

Jaime C. Velasquez Park
Address: Velasquez Street, Salcedo Village, Barangay Bel-Air

Ayala Triangle Gardens
Address: Paseo De Roxas Street corner Makati Avenue corner Ayala Avenue
Contact: 0932 403 3279 | Facebook

---
2. Join community fitness programs.
---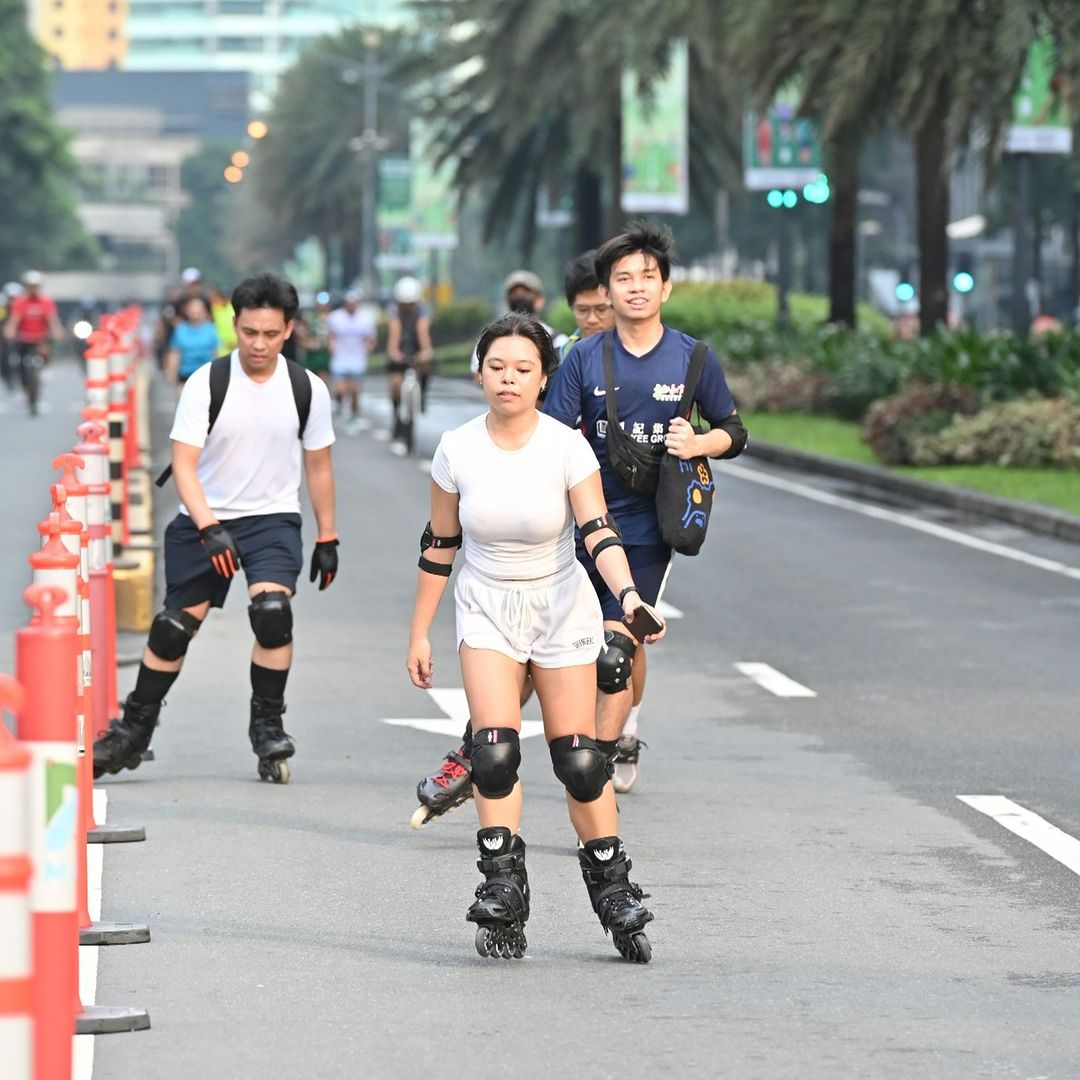 Car-free Sundays at Ayala Avenue.
Image credit: @makeitmakati via Instagram
Every Sunday from 6am to 10am, the city government shuts down Ayala Avenue, transforming it into a space for walkers, runners, cyclists, and skaters to enjoy the expansive urban thoroughfare.
Yoga class at Ayala Triangle Gardens.
Image credit: @makeitmakati via Instagram
In addition to this community fitness initiative, Ayala Triangle Gardens hosts paid fitness classes on weekends. They offer a variety of options for adults, including yoga and pound classes.
For kids, they also offer agility training, push bike racing, biking, and skating lessons.
#CarFreeAyalaAvenue
Address: Salcedo-HV Dela Costa Street until West Street & Fonda Street, Ayala Avenue
Opening hours: Sun 6am-10am

Ayala Triangle Gardens
Address: Paseo De Roxas Street corner Makati Avenue corner Ayala Avenue
Contact: 0932 403 3279 | Facebook
---
3. Relieve stress at New Lasema Spa.
---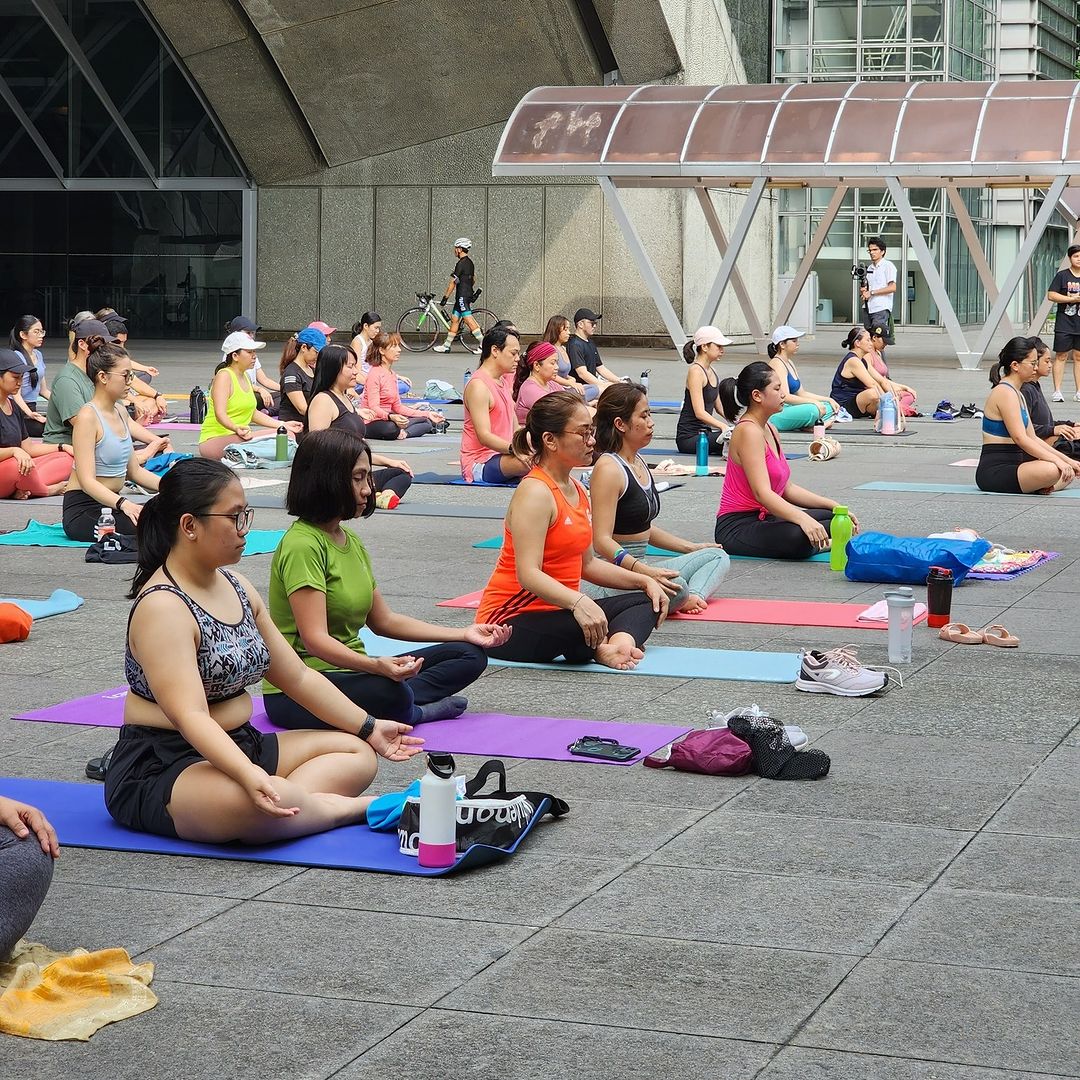 Image credit: @liahmoises via Instagram
Experience a unique way to relax at New Lasema Spa, a jjimjilbang or Korean sauna.
Beyond indulging in a warm soak in their jacuzzi, you can explore various kilns, including a hot salt enclosure that works wonders in melting away stress. If you're in need of an expert touch to ease those knots, they offer massage services as well.
Just like what we often see in K-drama, this jjimjilbang also has an entertainment area. Here, you can enjoy classic Korean sauna food such as ramyeon, grilled egg, and sikhye, a sweet Korean fermented rice drink with cooked rice grains.
Address: #8846 Sampaloc corner Estrella Street, San Antonio Village
Opening hours: Open 24 hours
Contact: 0995 783 0094 | Facebook

---
4. Support small, local businesses at weekend markets.
---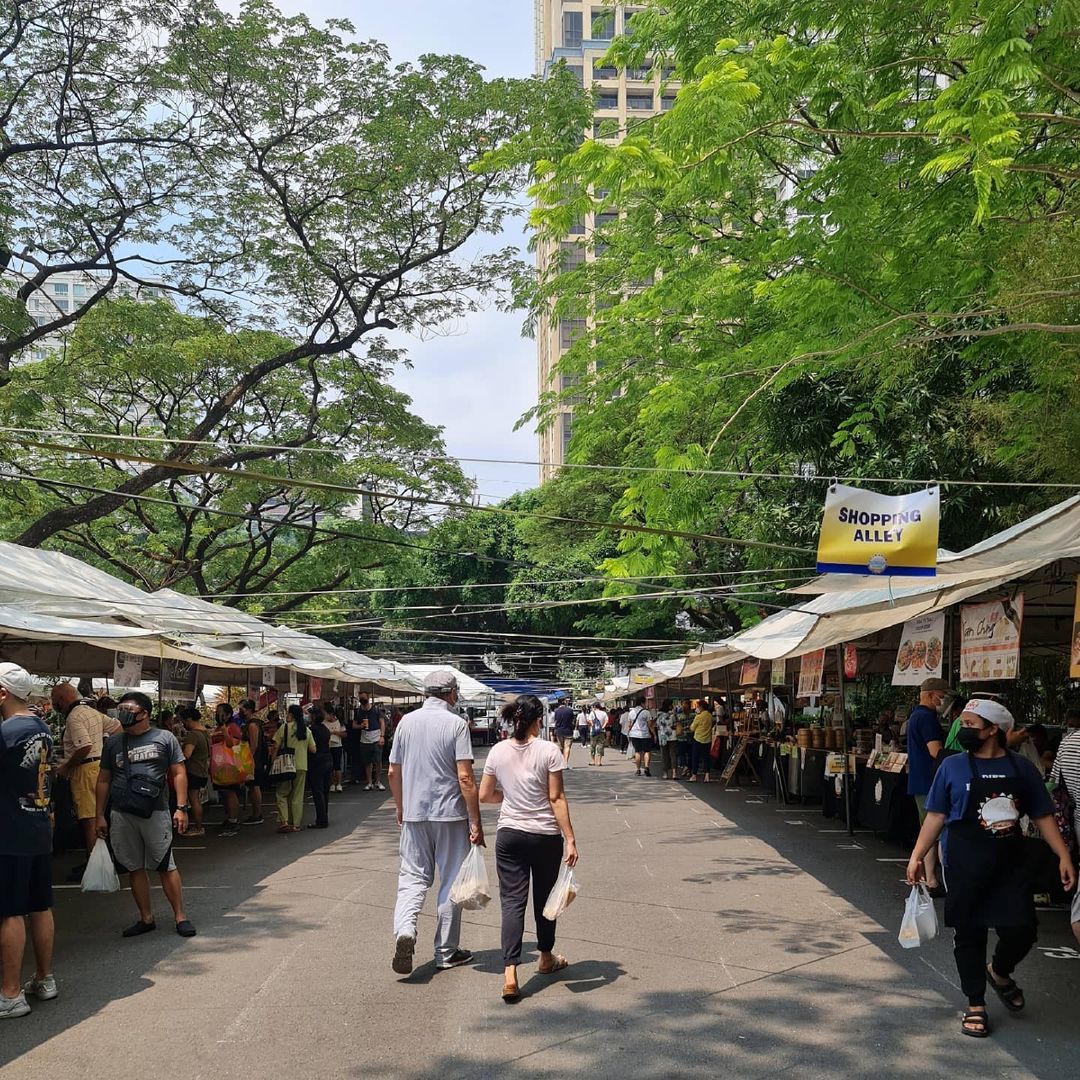 Image credit: @thegratergood via Instagram
There are 2 vibrant weekend markets that are held in Makati, particularly in the CBD.
On Saturdays, check out the Salcedo Weekend Market, where you'll find an abundance of fresh produce and delightful local goodies.
Alternatively, you can head over to the Legazpi Sunday Market for an artsy experience on Sundays. Here, you can browse arts and crafts and indulge in a diverse array of cuisines, making it a fantastic culinary adventure.
Salcedo Weekend Market
Address: Jaime C. Velasquez Park, Velasquez Street, Salcedo Village, Barangay Bel-Air
Opening hours: Sat 7am-2pm
Contact: 0915 383 5327 | Facebook

Legazpi Sunday Market
Address: Corinthian Carpark, Legazpi Village
Opening hours: Sun 7.30am-2pm
Contact: 0918 965 7825 | Facebook
---
5. Admire local art at Ayala Museum and Karrivin Plaza.
---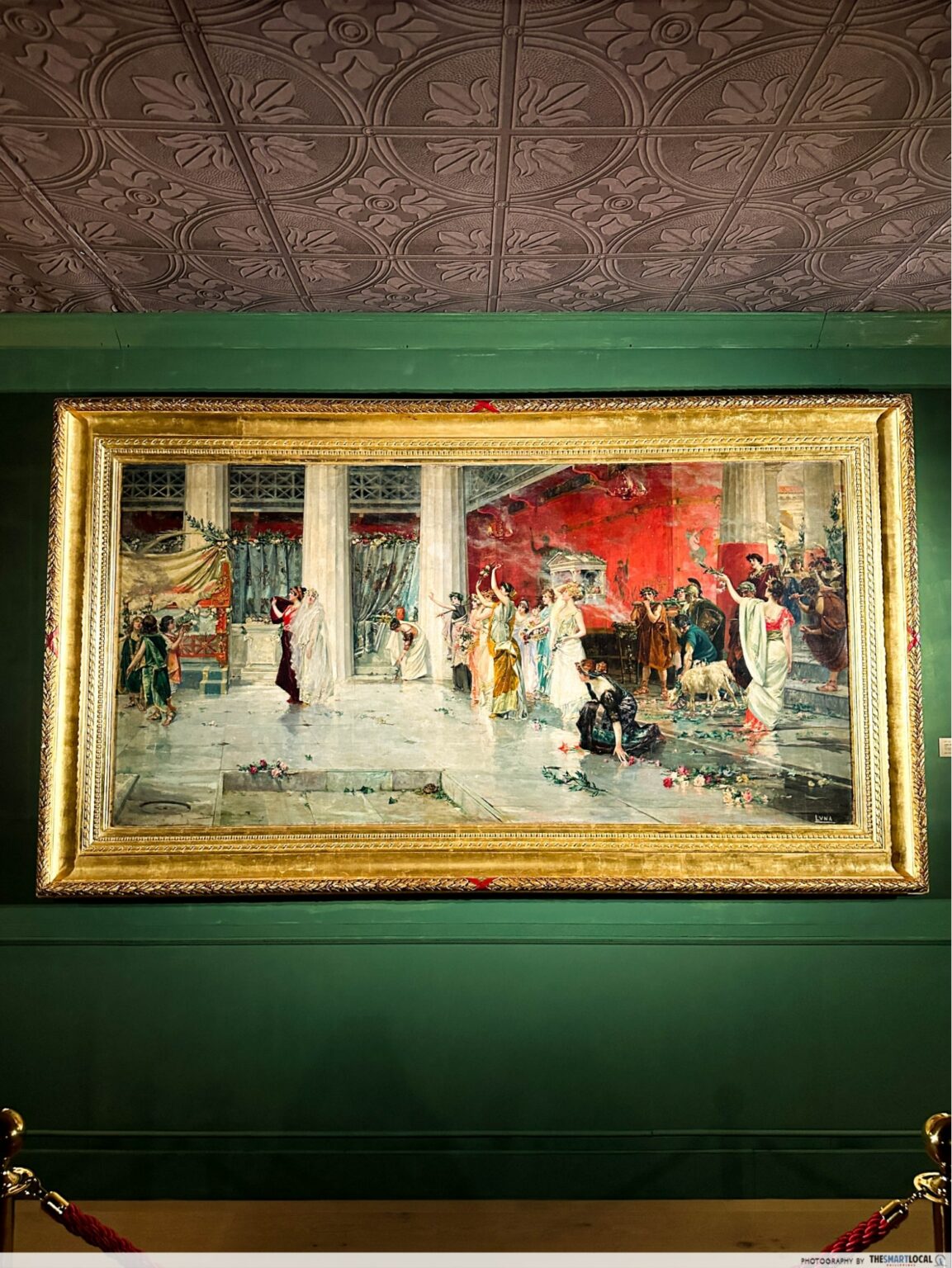 Juan Luna's Hymen, oh Hyménéé at Ayala Museum.
Makati is also hub for art and history enthusiasts, offering a range of museums and art galleries to explore.
Ayala Museum boasts permanent exhibitions showcasing historical art and artifacts. Currently, they have a special showcase of the artworks of painter and hero Juan Luna, which runs until the end of 2023. The museum also hosts workshops and lectures on art and history, providing a deeper insight into Filipino culture.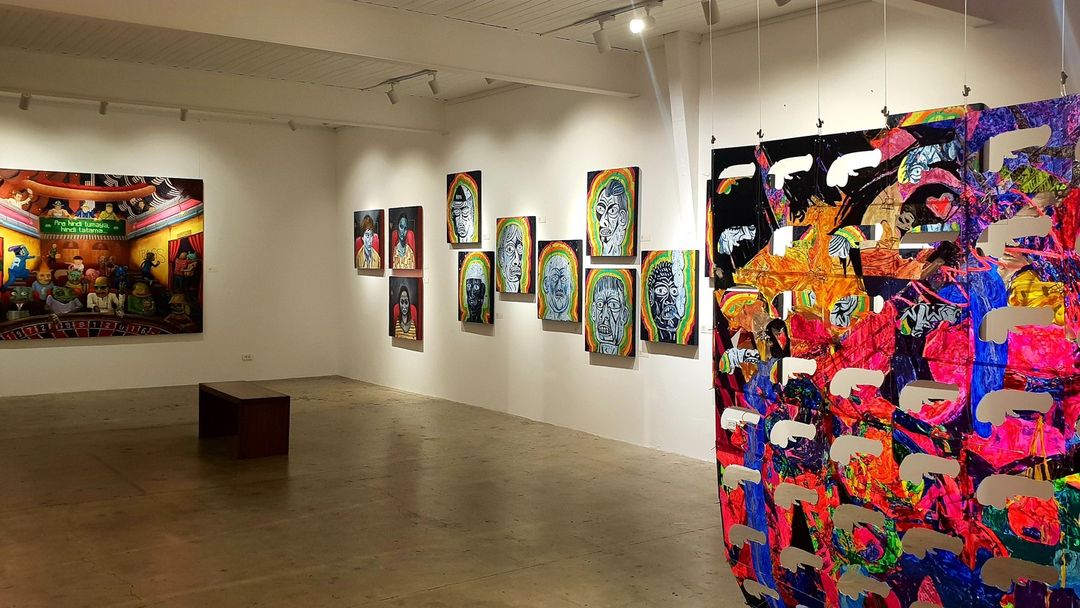 An exhibit in the art gallery 1335 Mabini at Karrivin Plaza.
Image credit: @1335mabini via Instagram
For those looking to take home a piece of Filipino art, the museum shop offers bags, scarves, and fans adorned with the works of esteemed Filipino artists such as José Honorato Lozano, Fernando Amorsolo, and Juan Luna.
To immerse yourself in modern Filipino art, you can also check out Karrivin Plaza that's home to several art galleries featuring the works of contemporary Filipino artists.
Ayala Museum
Admission fee: Regular – P650 (~USD11.41); Discounted – P350 (~USD6.14)
Address: Greenbelt Park, Makati Avenue corner Dela Rosa Street, Ayala Center
Opening hours: Wed-Sun 10am-6pm (Closed on Mondays and Tuesdays)
Contact: 0917 834 3845 | website
Karrivin Plaza
Address: 2316 Chino Roces Avenue
Opening hours: Opening hours vary per gallery
Contact: (02) 8892 9876 | website
---
6. Check out historical photos at the Filipinas Heritage Library.
---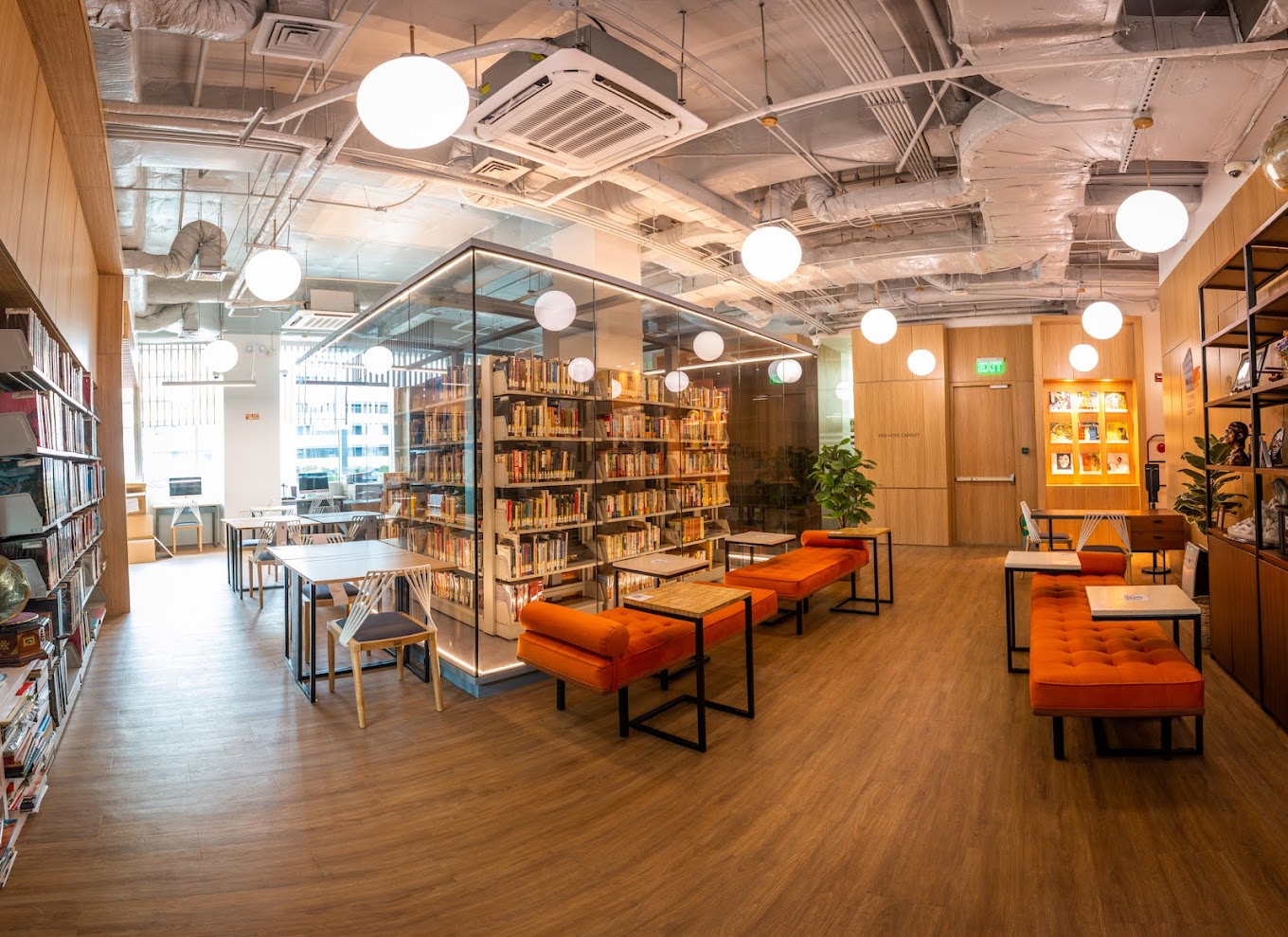 Image credit: The Filipinas Heritage Library via Google Maps
Take a peek into Philippine history with Filipinas Heritage Library's impressive catalog of photos dating back to the 15th century. And photos aren't the only ways you can time-travel to the past at this Filipiniana-focused library located within the premises of Ayala Museum. You can also listen to digitized Filipino songs from the 1900s.
If you're fascinated by the original versions of historical books and texts, they also have an expansive collection of Philippine history and culture books and materials, including presidential documents from the time of Pres. Manuel Quezon, manuscripts from the 17th century.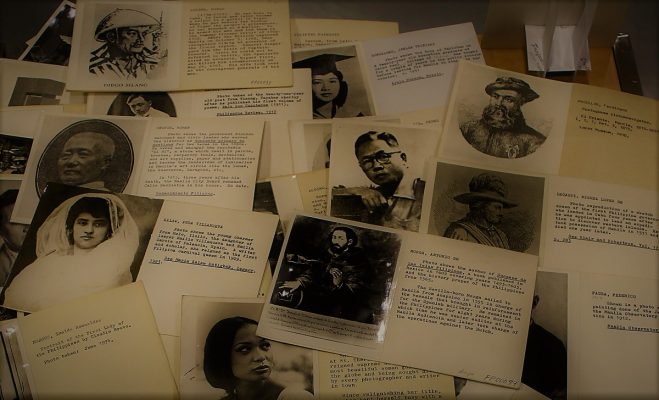 Vintage photos.
Image credit: Filipinas Heritage Library
You can drop by the library and check it out for free for 15 minutes. But to immerse yourself further into history, get a regular day pass for P300 (~USD5.27) with discounts for students, senior citizens, PWDs, teachers, cultural workers, and graduate students. A 30-day pass also available for those who want to do their research on Philippine history at the library.
Address: Ayala Museum, Greenbelt Park, Makati Avenue corner Dela Rosa Street, Ayala Center
Opening hours: Wed-Sat 10am-12pm, 1pm-6pm (Closed on Sundays to Tuesdays)
Contact: (02) 7759 8281 | website

---
7. Go bar-hopping in Poblacion.
---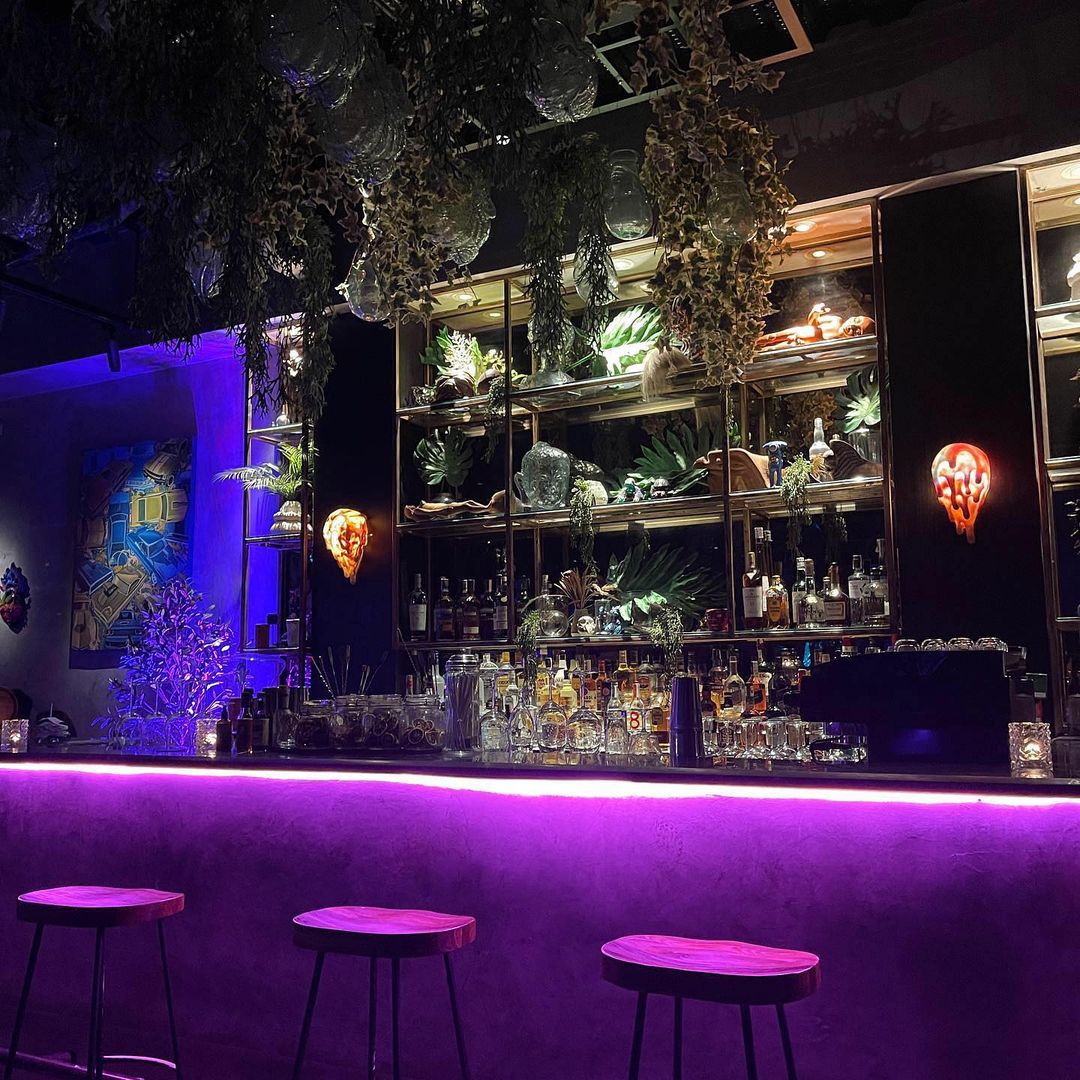 Kondwi.
Image credit: @kondwi.ph via Instagram
Poblacion in Makati is one of the bustling nightlife centers in Metro Manila with plenty of bars and clubs to choose from. Whatever you want in a drinking spot, you're sure to find a place that offers it here.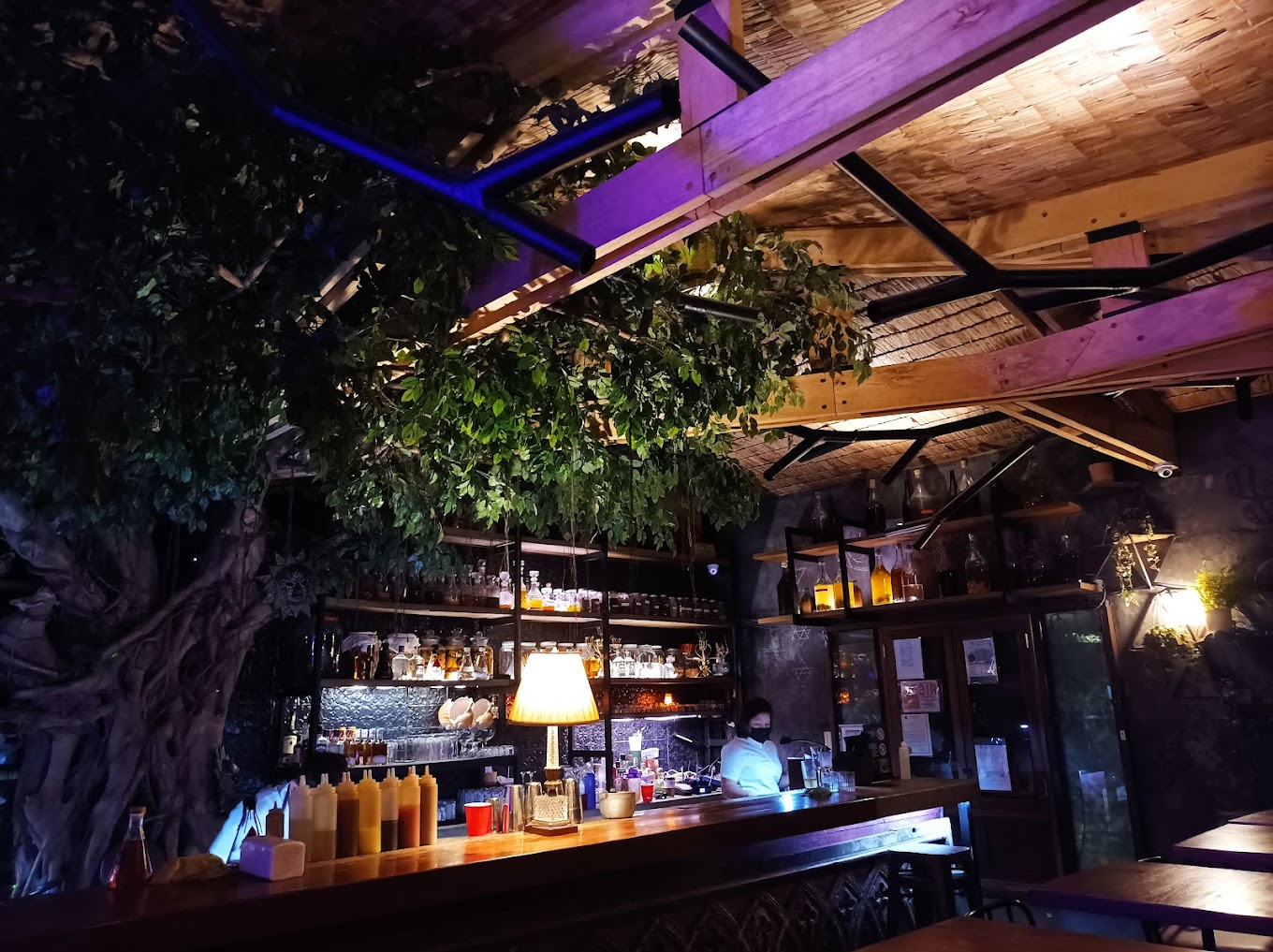 Agimat at Ugat.
Image credit: H AJ via Google Maps
Be mesmerized by the opulent interiors of the art gallery-slash-bar Kondwi. If you're an expat with a Filipino-themed bar on your bucket list, head to Agimat at Ugat.
Besides clubs and bars, Poblacion is also a hotspot for amazing food places so be sure to go with an empty stomach to savor a wide variety of delicious dishes.
Kondwi
Address: 6109 Albert Street, Barangay Poblacion
Opening hours: Mon-Fri 6pm-2am | Sat 6pm-3pm (Closed on Sundays)
Contact: 0945 557 2471 | Facebook
Agimat at Ugat
Address:5972 Alfonso Street corner Fermina Street
Opening hours: Sun-Tue 5pm-2am | Wed-Sat 5pm-3am
Contact:0960 388 2024 | website
---
8. Shop luxury items at Greenbelt and Power Plant Mall.
---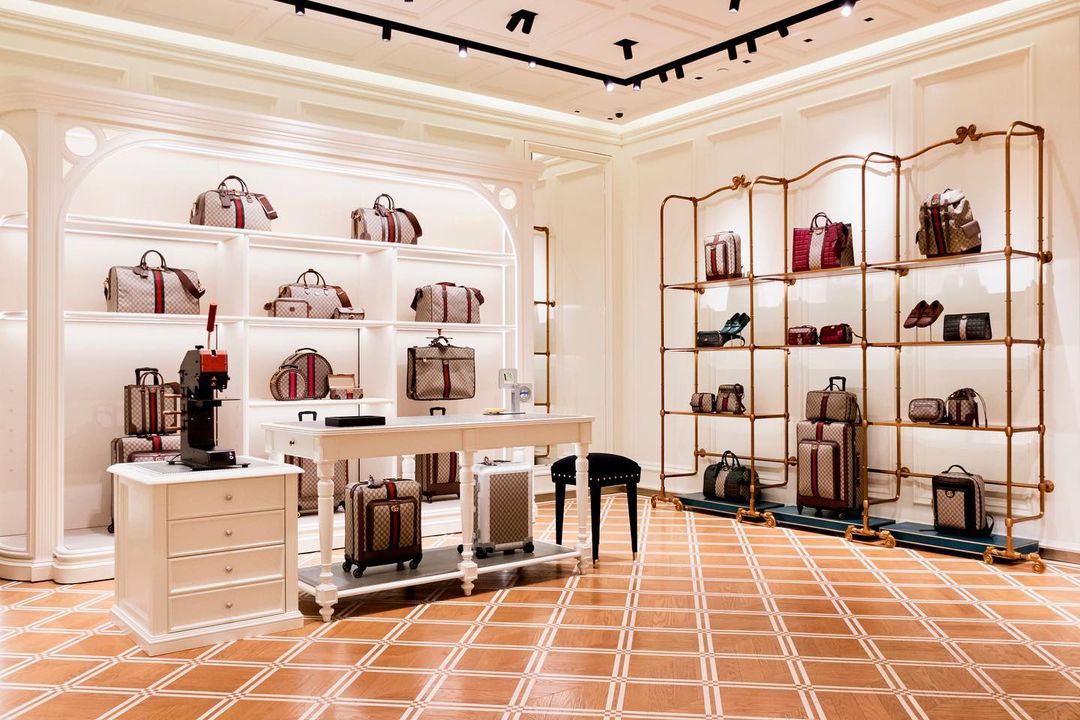 The new Gucci boutique in Greenbelt.
Image credit: @ilovegreenbelt via Instagram
If you're in the mood for a luxury shopping spree in Makati, both Greenbelt and Power Plant Mall offer a fantastic selection of high-end outlets.
Greenbelt boasts a range of prestigious brands including Louis Vuitton, Bvlgari, Dior, Fendi, Off-White, Patek Philippe, and Rimowa.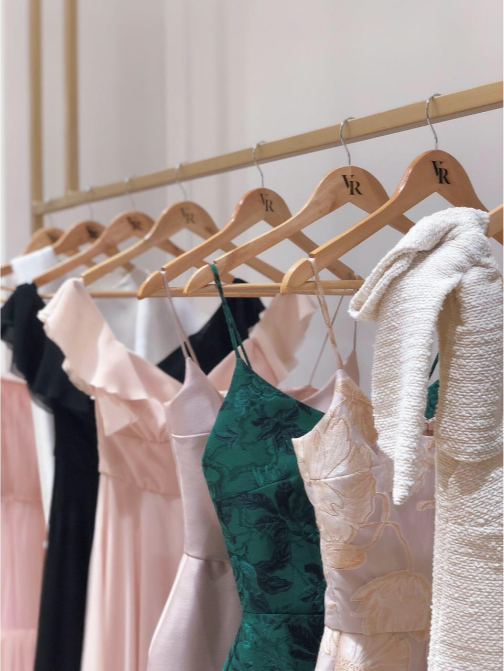 Vania Romoff Rockwell Studio.
Image credit: Vania Romoff Rockwell Studio via Google Maps
Meanwhile, Powerplant Mall is the go-to destination for ready-to-wear shops from renowned local designers such as Rhett Eala, Vania Romoff, and Rajo Laurel.
For a convenient luxury shopping experience, visit a Univers branch in either of these malls. The store carries a variety of high-end brands such as Valentino, Alexander Wang, Helmut Lang, Vetements, and Comme des Garcons.
If you get hungry from all the shopping, both malls also offer a wide range of dining options.
Greenbelt 
Address: Makati Avenue, Ayala Center
Opening hours: Sun-Thu 11am-9pm | Fri-Sat 11am-10pm
Contact: +63 2 7795 9595 | website
Powerplant Mall
Address: Rockwell Drive corner Estrella Street
Opening hours: Mon-Thu 11am-9pm | Fri 11am-10pm | Sat 10am-10pm | Sun 10am-9pm
Contact: (02) 8898-1702 | website
---
9. Enjoy a staycation at a 5-star hotel
---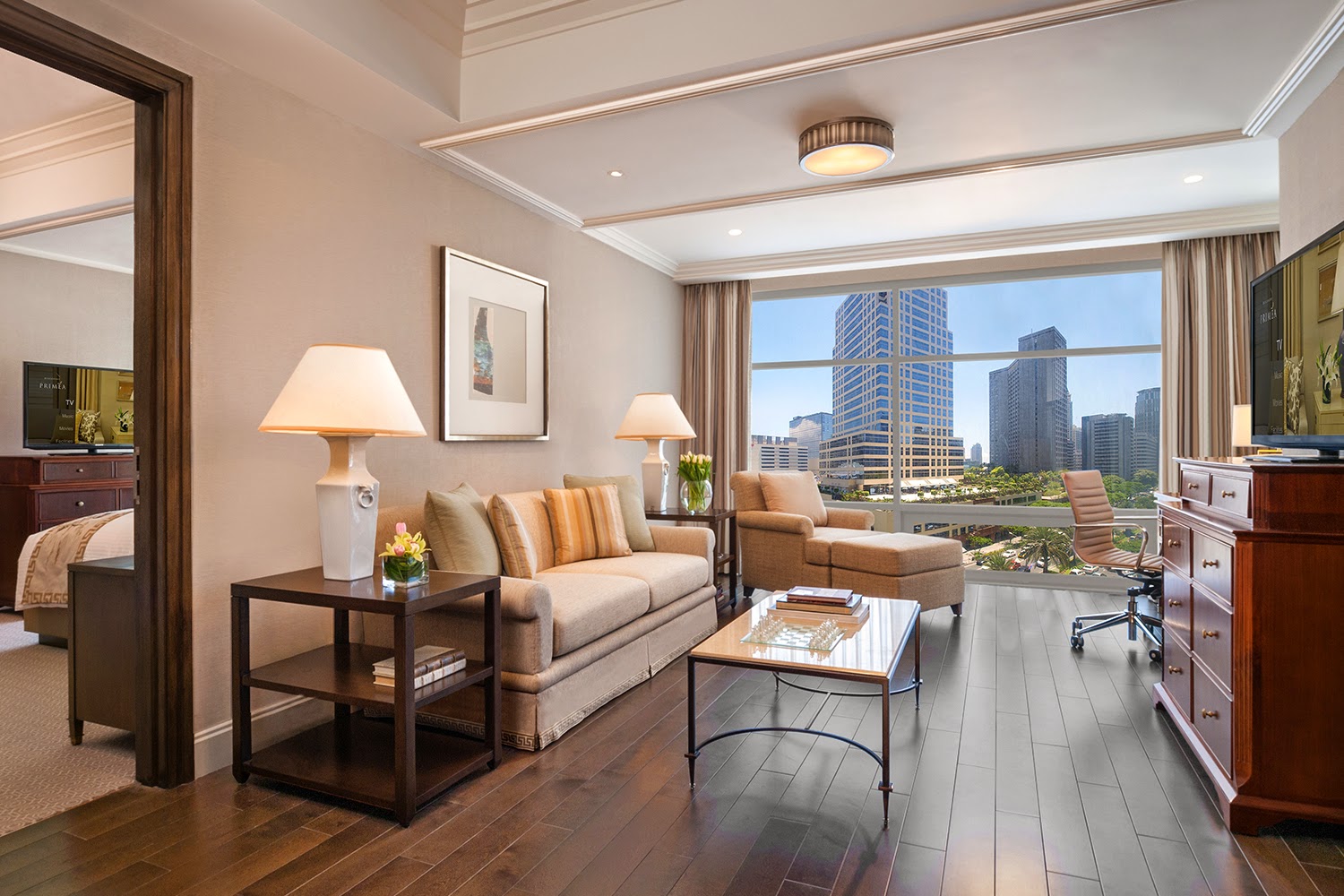 A suite at Discovery Primea.
Image credit: Discovery Primea via Google Maps
Makati is also home to several high-end hotel chains that'll give you a luxurious stay while you're in the metro.
For a local-owned luxury hotel option, check out Discovery Primea. It offers multiple dining options, including Flame, which provides stunning views of the Makati skyline, as well as 1824, a whiskey and cigar bar.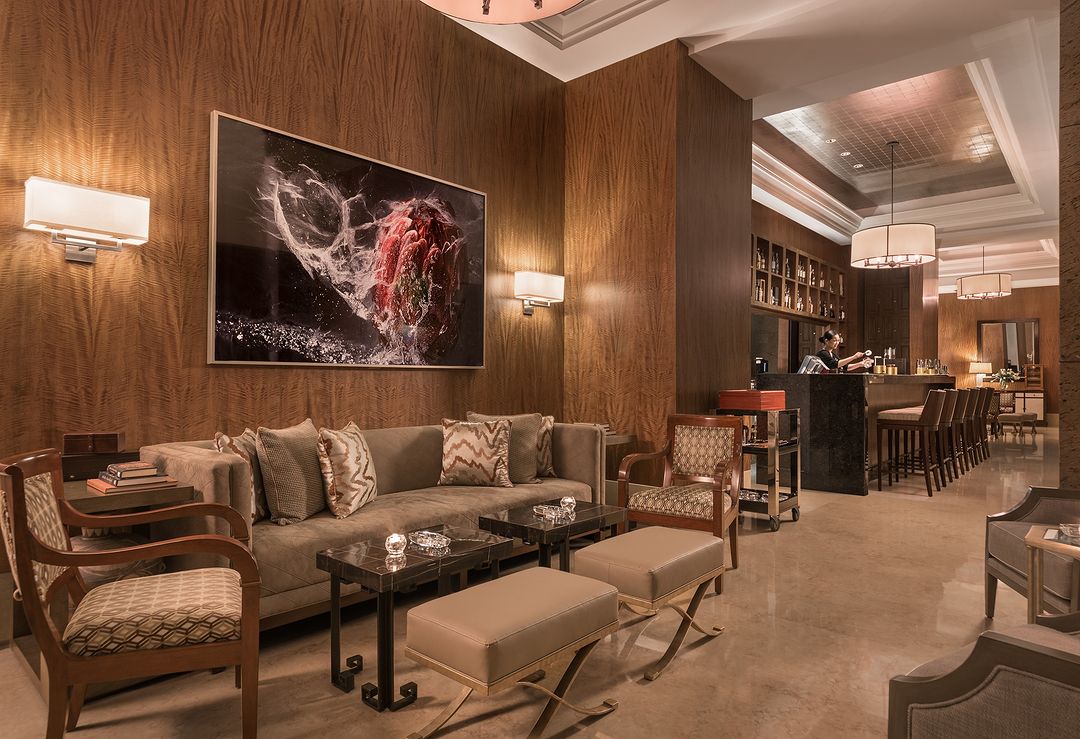 1824 whiskey and cigar bar.
Image credit: @discoveryprimea via Instagram
The hotel also features a spa offering a signature hammam (Turkish bath) and traditional Filipino massage therapies, an infinity pool with a bar, and a gym for your relaxation and wellness needs.
But if you prefer to stay with your favorite international 5-star hotel chain, you can also choose from options such as Dusit Thani, Shangri-La, The Peninsula, Raffles, and Fairmont.
Discovery Primea
Address: 6749 Ayala Avenue
Contact: (02) 7955 8888 | website
---
Makati attractions
---
This list proves that Makati has so much to offer – art galleries and weekend markets to a space where you can learn all about our history. So next time you visit the city, go out of your comfort zone and explore the city in a way you've never done before.
For Filipino-style dining option recommendations in the area, check out these Makati restaurants. Or to explore the best of the metro, read our ultimate Metro Manila guide.
---
Cover image adapted from: @ and @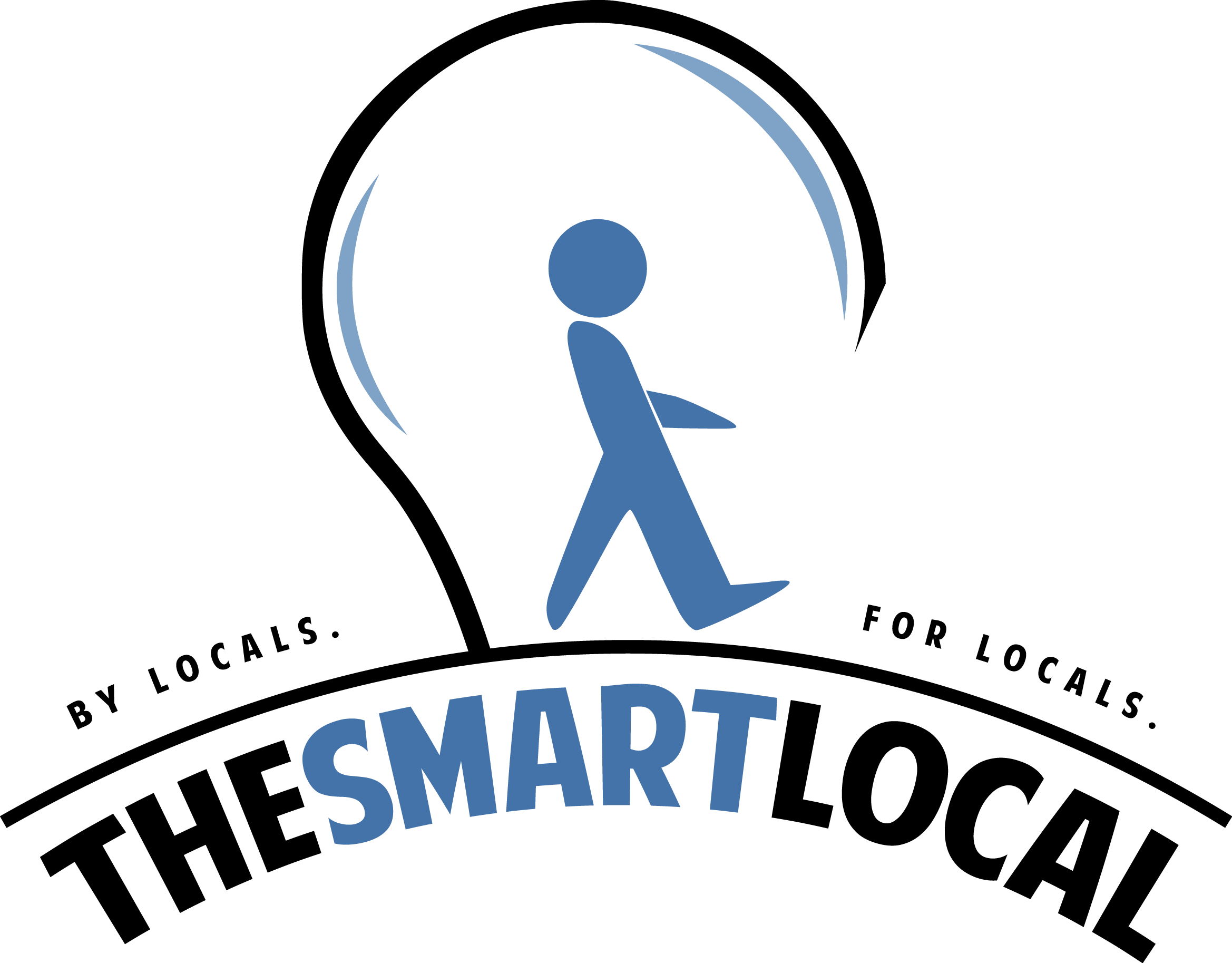 Drop us your email so you won't miss the latest news.