Festival Of Lights: Ayala Triangle Gardens light show
---
Ayala Triangle Gardens' light show is back, more radiant and festive than in the past years. The Festival of Lights is a free activity to include in your Christmas holiday, whether you'll be spending it with your family, friends, or lover.
The grand production of dancing lights matched with lively and heartfelt music medleys is a visual and musical feast. At the same time, you can have a picnic and buy some gifts at the French-Filipino Christmas market.
---
Under the Christmas lights
---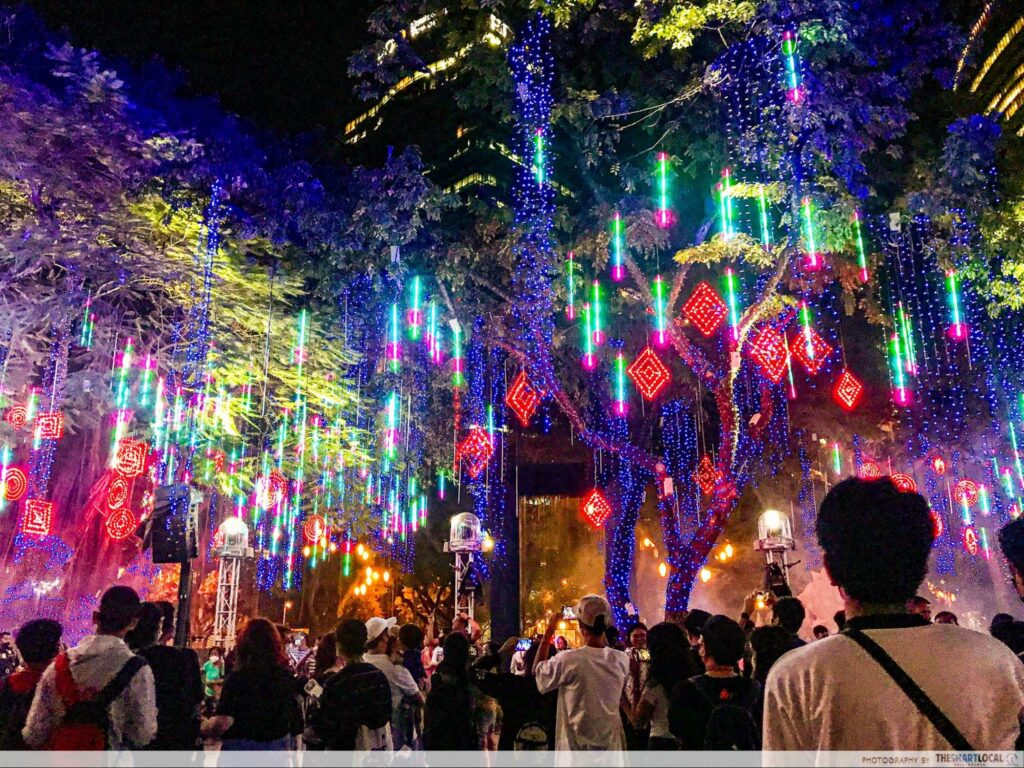 A total feast for the eyes.
You'll find yourself turning your head everywhere looking at the 360° 3D lights and images. When you take pictures, no pictures will be the same because, in a span of 20 minutes, the lights would have changed into different colors and motions.

Some symbols of a Filipino Christmas flash across the arc.
A projector reflects different moving images such as a parol, a Belen, dancing elves, and reindeer, making kids giggle in awe and excitement.
---
Sway to the Christmas medleys
---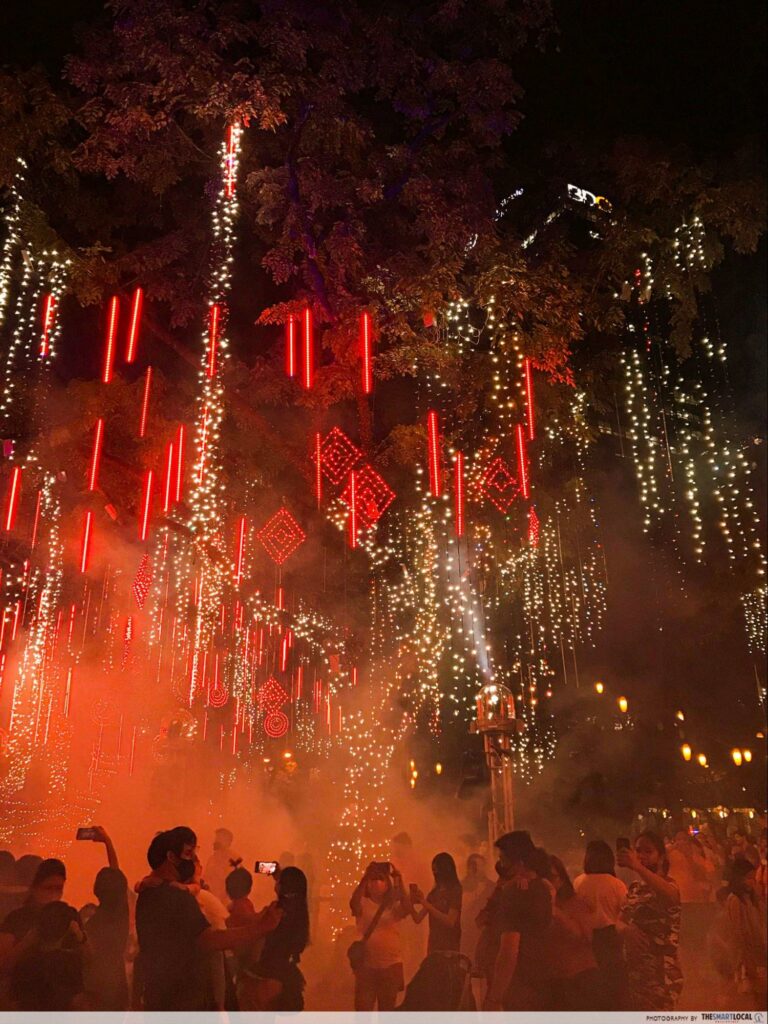 People trying to capture the moment with their phones.
Every hanging light moves along with the beat of three different music medleys. Ayala Triangle Gardens' light show opens with the Manila Symphony Orchestra's rendition of Christmas classic songs, followed by a TikTok remix of 2022's trending songs, and finishes with the angel-like voices of the Pembo Elementary School Children's Choir.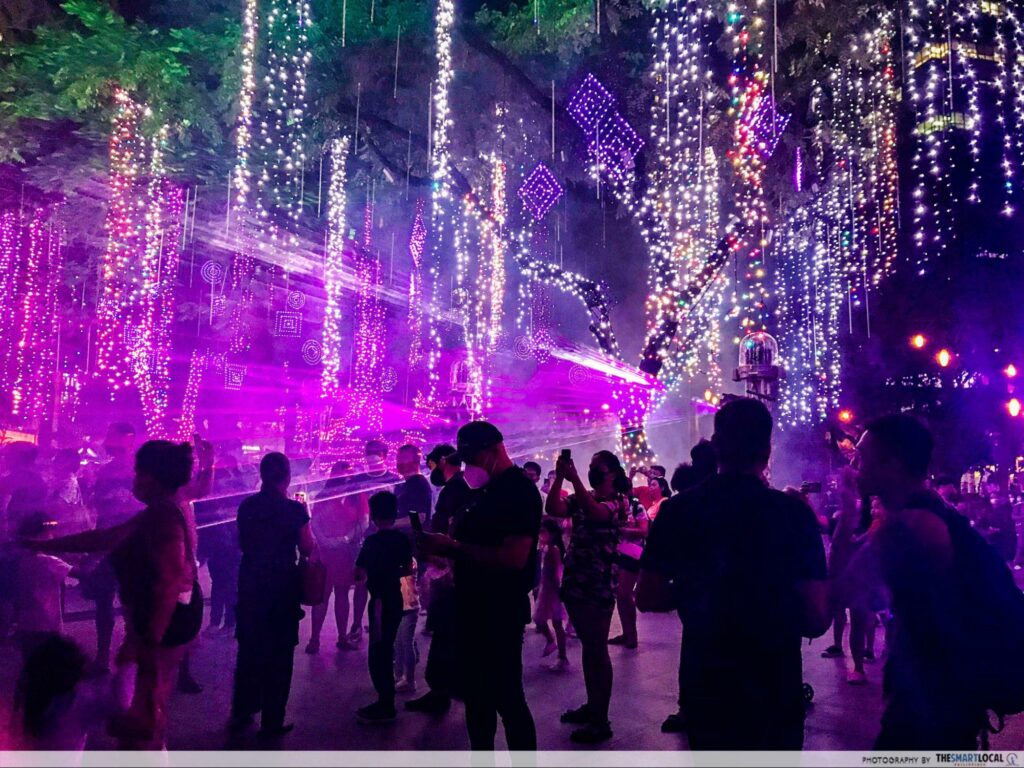 Laser lights as the TikTok remix play in the background.
You can feel the infectious joy in the air as you see kids and adults having fun and swaying to the music.
---
Grab a bite at the food truck and Christmas market
---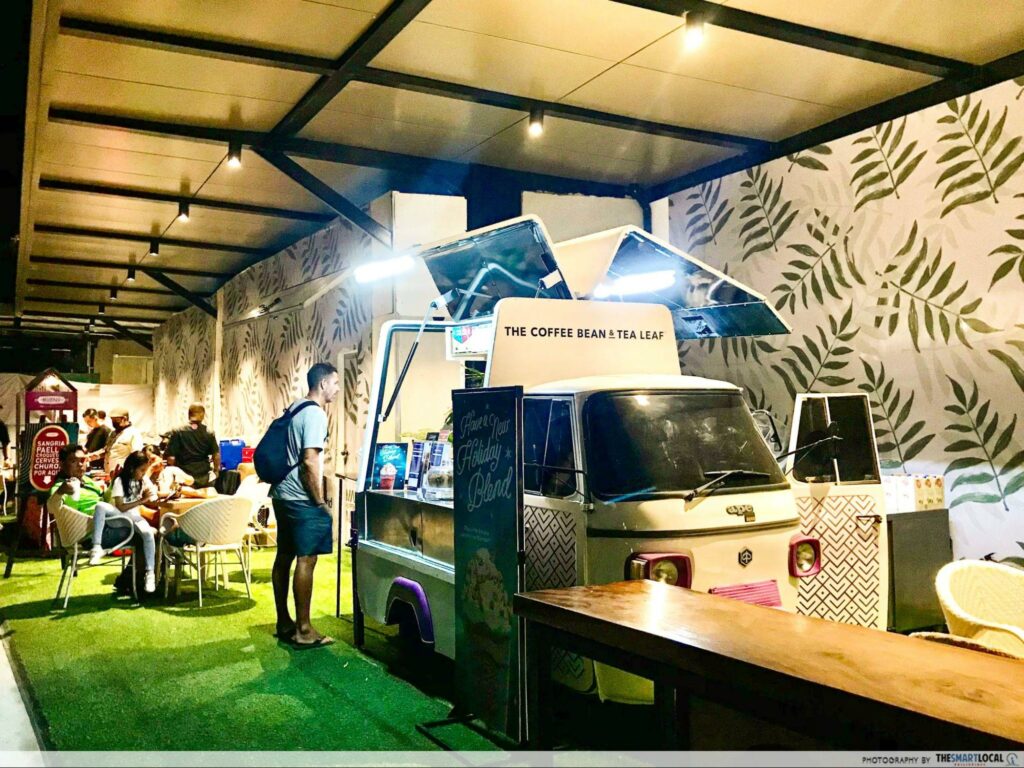 A mini food truck a few feet away from the lights.
Restaurants have yet to open at this part of the park. For now, there's a mini food truck that sells coffee and snacks to partner it with and a Spanish food stall where you can eat paella and churros while drinking sangria.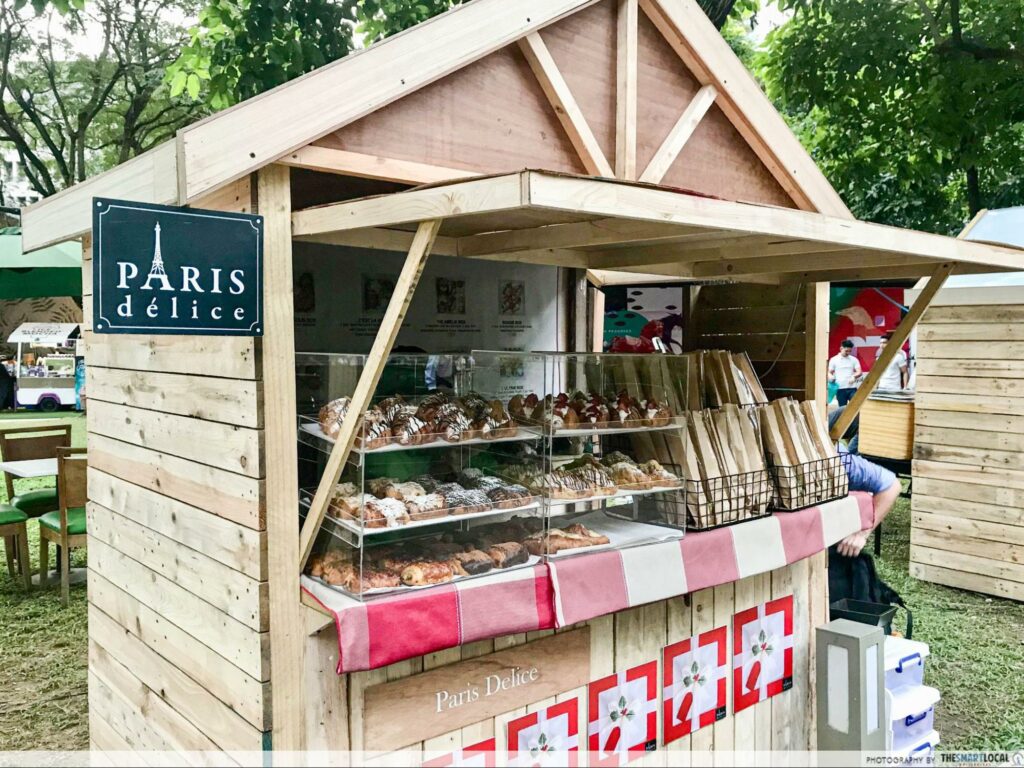 Parisienne pastries in the middle of the park.
Also, there's a French-Philippine Christmas market by the French Embassy until 8th January 2023, where you can eat gourmet food and wine while shopping for artisanal gifts in time for family and barkada reunions, not coming empty-handed with exchange gifts.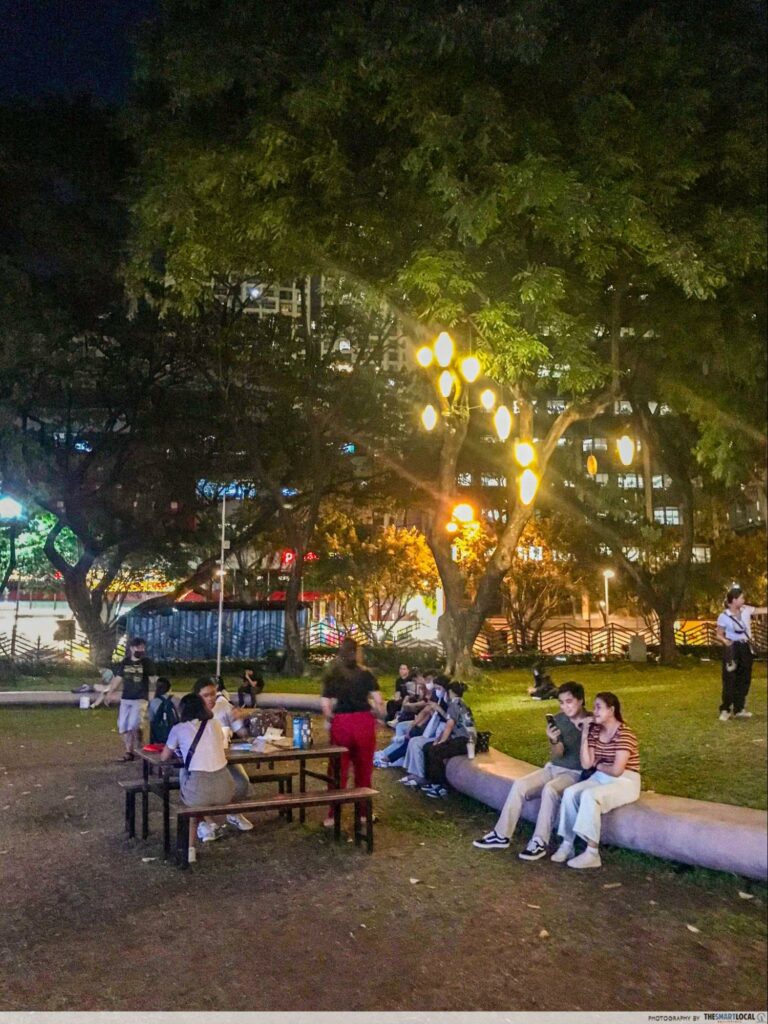 Picnic area across the light show.
Ayala Triangle Gardens has added picnic tables and chairs so you can enjoy your meals and snacks while you wait for the show to start or as you watch the show.
---
Dine and explore at The Shops Ayala Triangle Gardens
---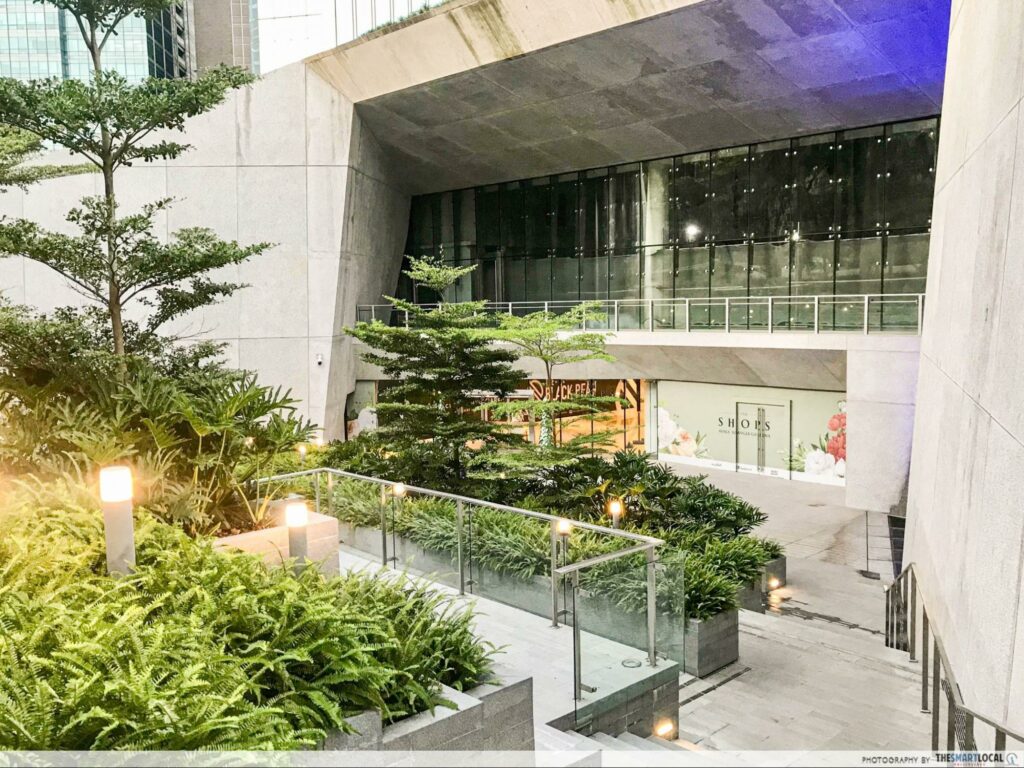 The Shops Ayala Triangle Gardens' lower ground entrance.
You can also check out The Shops Ayala Triangle Gardens which opened this June 2022 for more dining options, such as Singaporean, Italian, and Mediterranean cuisines. If you need to do a quick round of grocery shopping, there is also a supermarket inside.
---
Festival of Lights, Ayala Triangle Gardens
---
As the holiday season continues, spending time with our loved ones is a timeless gift.
Seeing Ayala Triangle Gardens' light show up close while sharing food and drinks will be a great bonding to celebrate this joyful season.
Address: Avenue & Paseo De Roxas Street, Makati City
Opening hours: 6PM-10.00PM, Daily until 8th January 2023
Contact: (02) 7908 3000 | 0932 403 3279
Ayala Trinagle Garden's Facebook
Check out more ways you can celebrate Christmas in the PH here:
---
Photography by Gly Parañal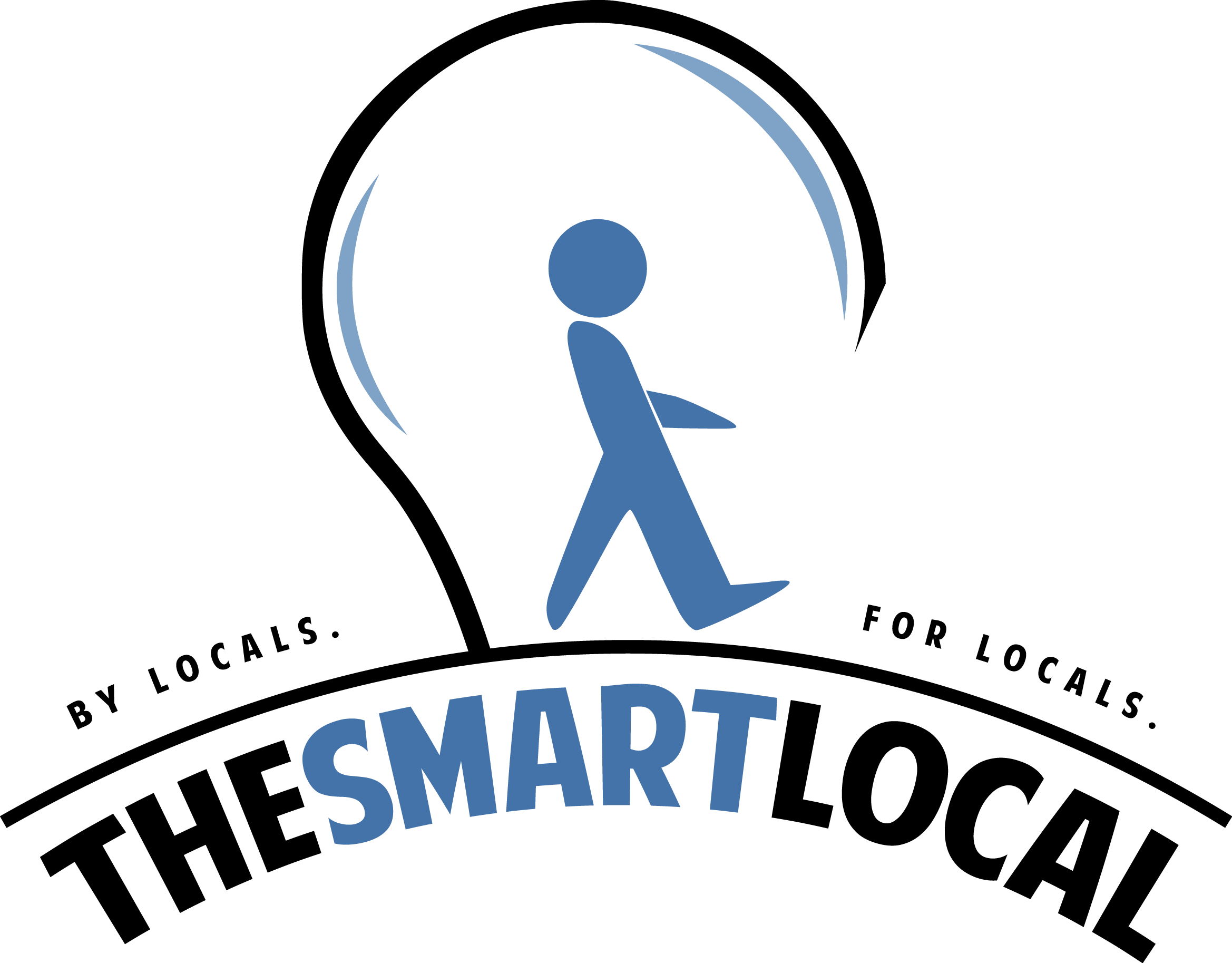 Drop us your email so you won't miss the latest news.