Poblacion restaurants
---
Poblacion in Makati is known for its drinking spots, but it's also a treasure trove of restaurants serving a variety of cuisines to satisfy every craving.
So, if you're looking for a place to get casual dinner or pre-gaming, check out one of these Poblacion restaurants the next time you're in the area.
---
1. Minsok Restaurant – Korean restaurant owned by a Korean family
---

Samgyeopsal.
Image credit: @maipascual
As the restaurant is owned by a Korean family, you can expect to taste authentic Korean food at Minsok in Poblacion.
They serve thick samgyeopsal cuts you won't find in most restaurants in the country and dishes you don't often see in Korean dining spots here. In particular, try their stir-fried squid which you can match with beer to pre-game.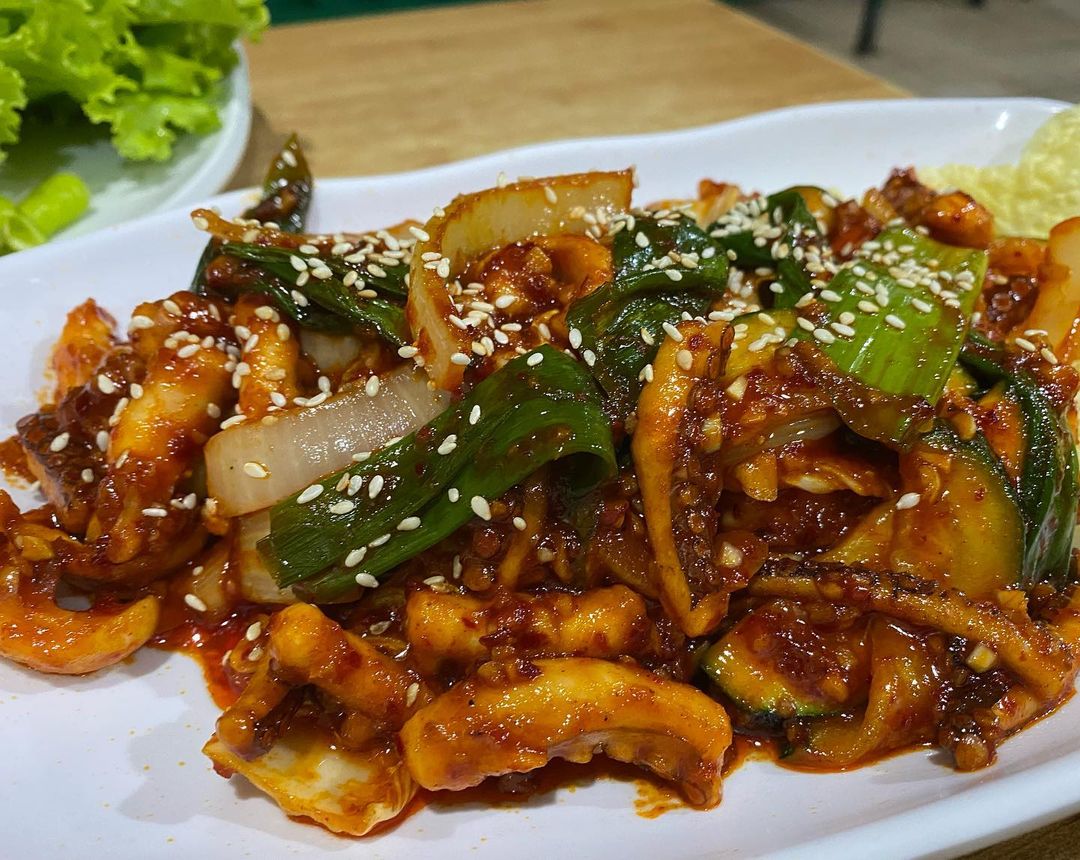 Stir-fried squid.
Image credit: @pauoria_28
However, avoid dining here before going bar-hopping if you're looking to impress someone. This small resto doesn't have exhausts for their grill, so you'll most likely smell like meat after you dine.
Address: 5655 Don Pedro Street, Poblacion, Makati City
Opening hours: 10.30am-10.30pm, Daily
Contact: 0915 869 1501
Minsok Restaurant's Facebook | Instagram
---
2. Chinese Beef Noodle House – hand-pulled noodles made by Chinese chefs
---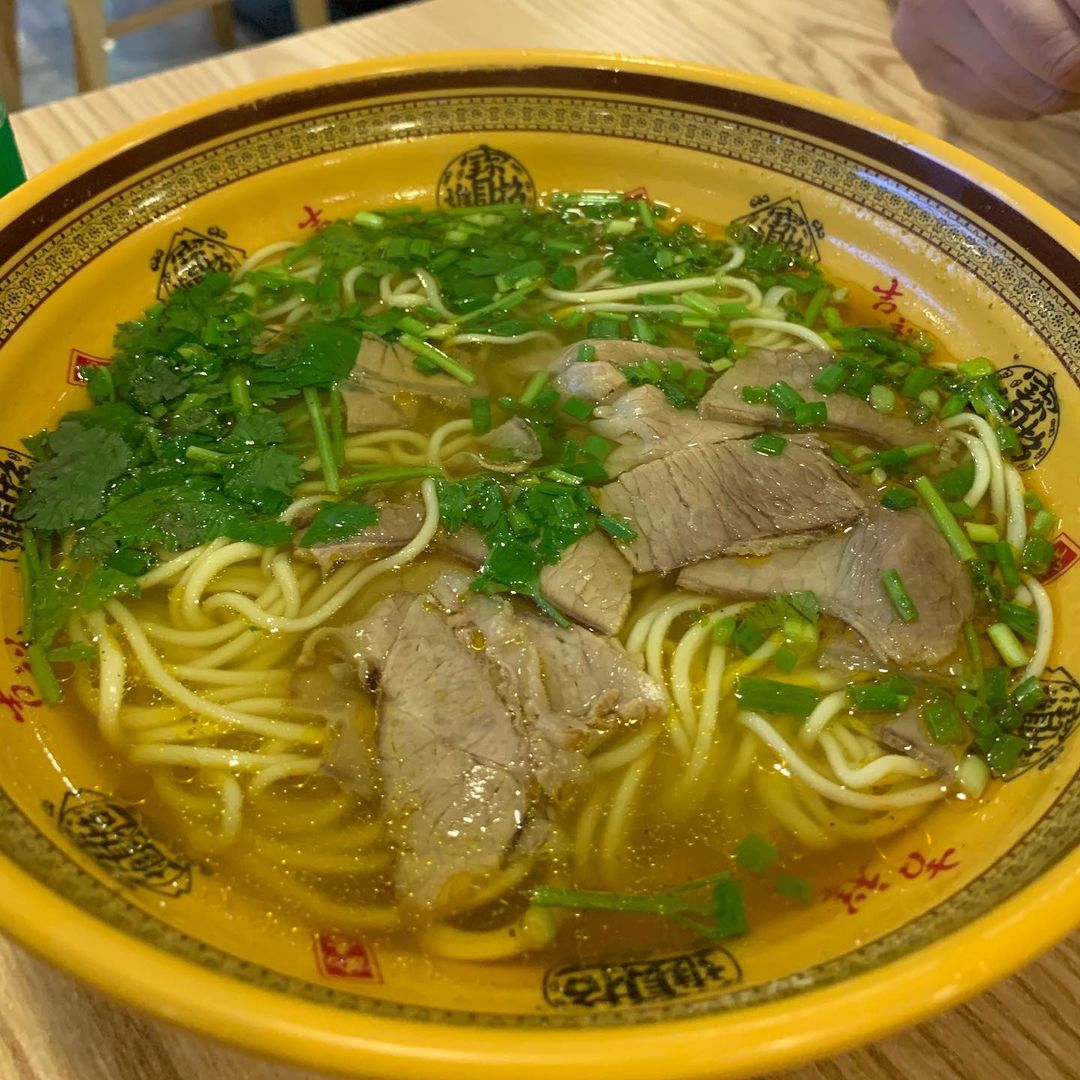 Beef noodles.
Image credit: @funwithtang
What Chinese Beef Noodle House offers is pretty straightforward – beef noodles to warm your stomach after drinking.
They add chewy hand-pulled noodles and tender pieces of beef into a light yet flavorful soup. You can even watch their Chinese chefs make noodles in the kitchen through glass panes.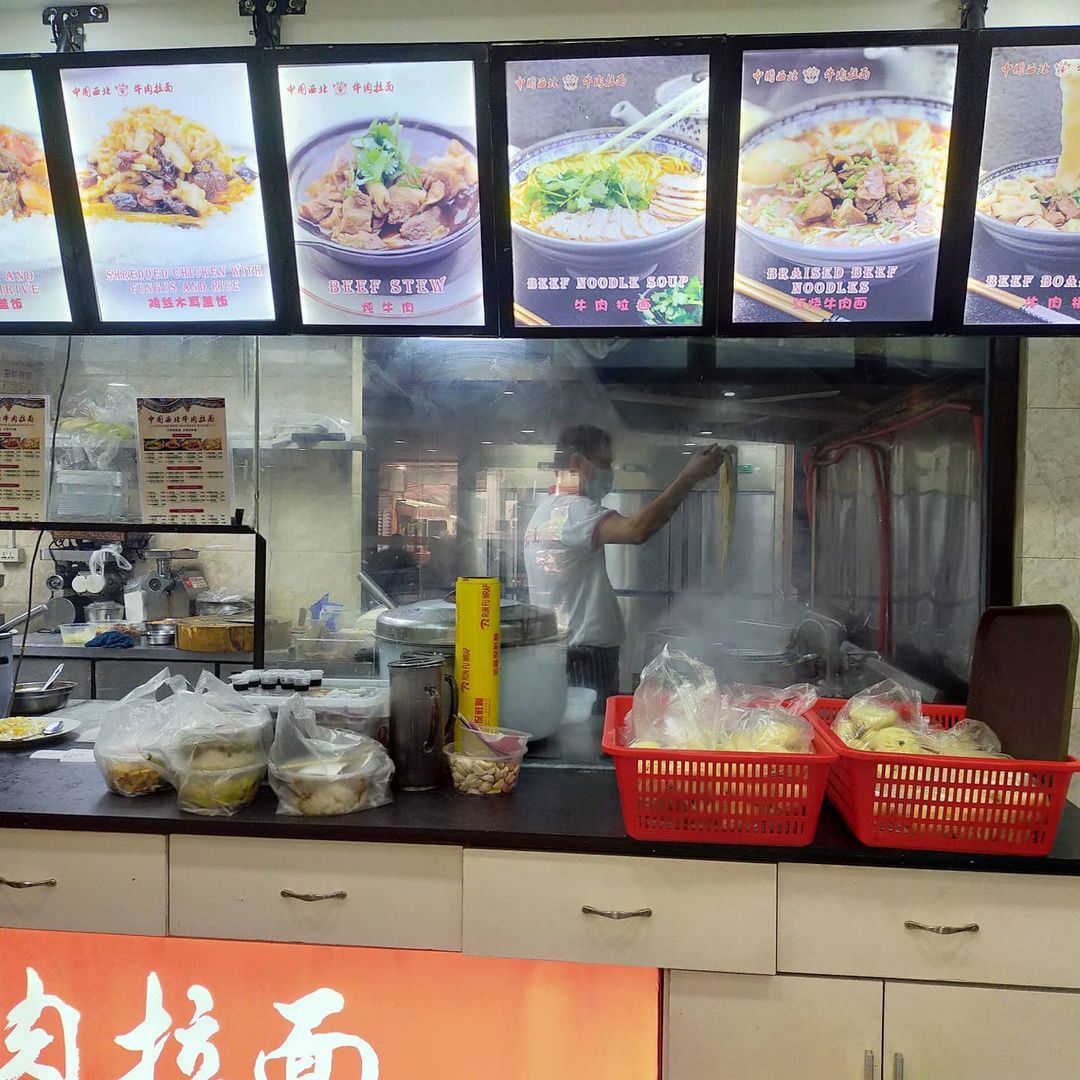 You can watch their chefs make noodles.
Image credit: @christopherlawrencedalida
If you're feeling a bit more adventurous, you should also try their melt-in-your-mouth tofu with century egg.
Address: Makati Avenue, Makati City
Opening hours: 10am-10pm, Daily
Contact: 0961 275 7792
Chinese Beef Noodle House's Facebook | Instagram
---
3. Cosmic – vegan restaurant serving well-loved Filipino dishes
---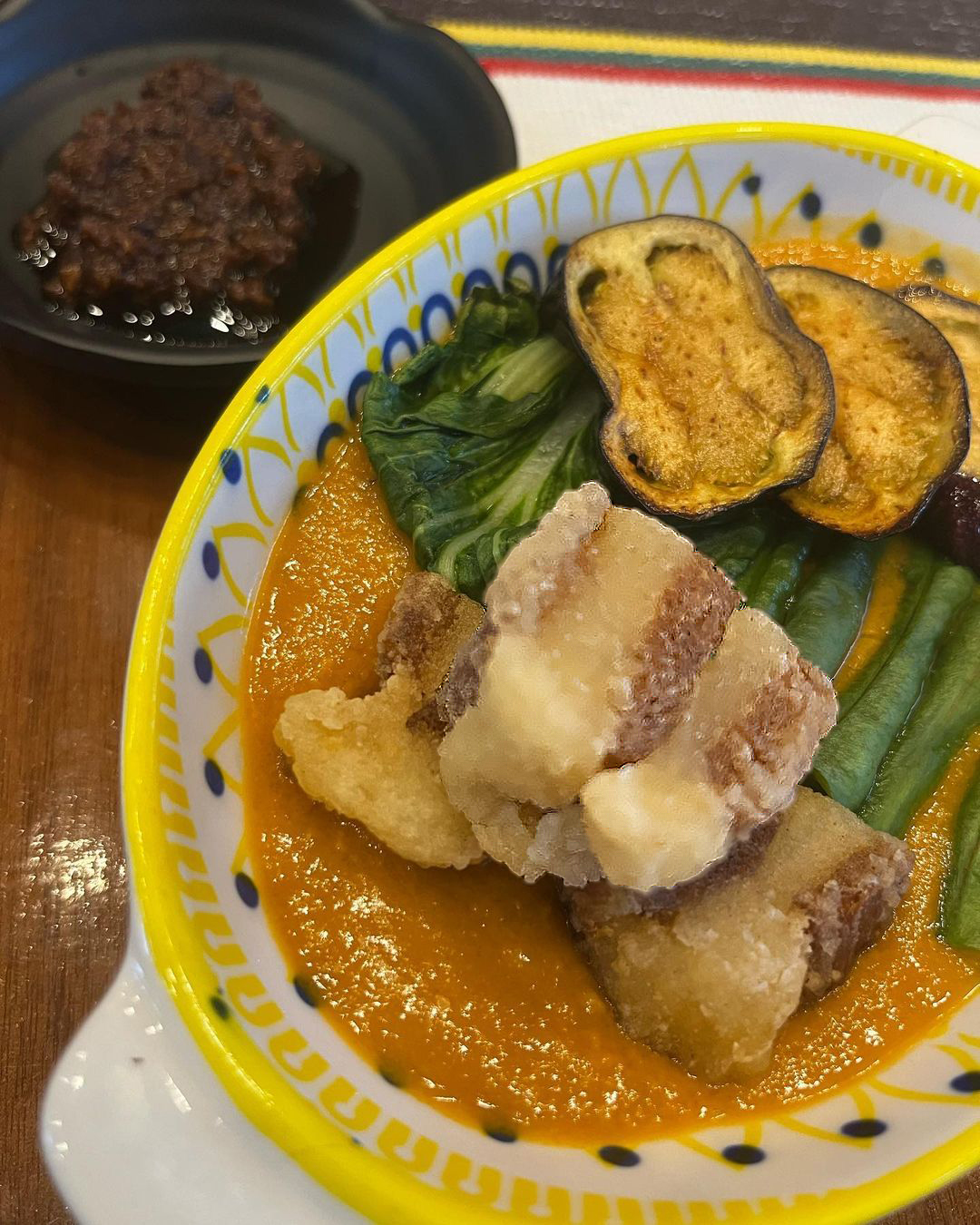 Kare-kare with vegan bagnet.
Image adapted from: @dayswithmoira
For vegans headed to Poblacion, go to Cosmic which serves vegan Filipino comfort food.
Among the dishes they serve are kare-kare (peanut stew) with vegan bagnet (deep-fried mock pork belly) and vegan sisig (stir-fried, chopped mock pig's head meat) that taste just like the real deal.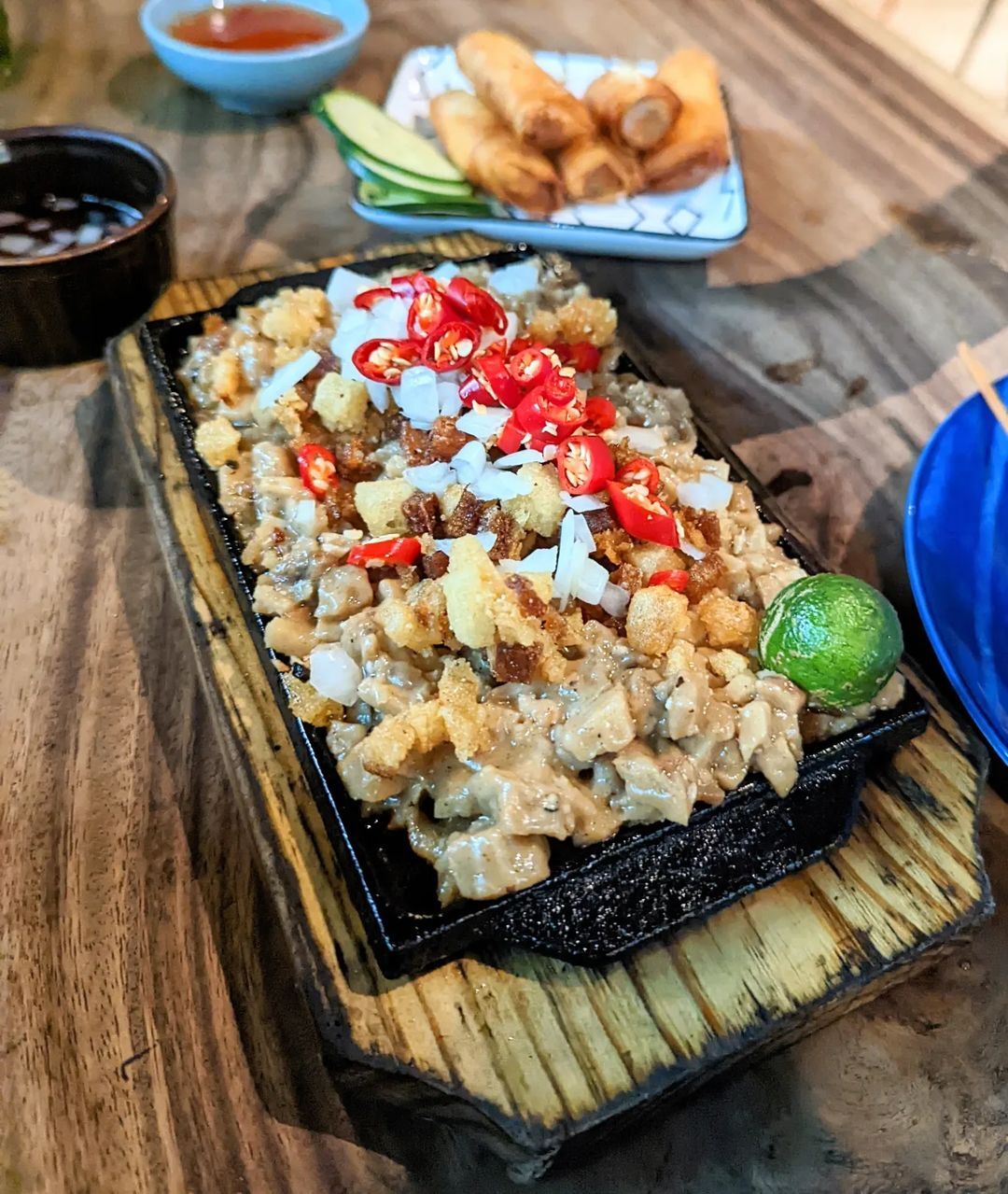 Vegan sisig.
Image credit: @pinchofsauce
Another reason to visit this restaurant is its cozy and creative interiors that'll put you in a great mood to start your night of drinking.
Address: G/F 4980, P. Guanzon Street, Poblacion, Makati City
Opening hours: Mon, Wed, Thu 11am-4pm | Fri-Sun 11am-8pm | Closed Tuesdays
Contact: 0915 365 8758
Cosmic's Facebook | Instagram
---
4. Tetsuo – Japanese fried chicken with a cult following
---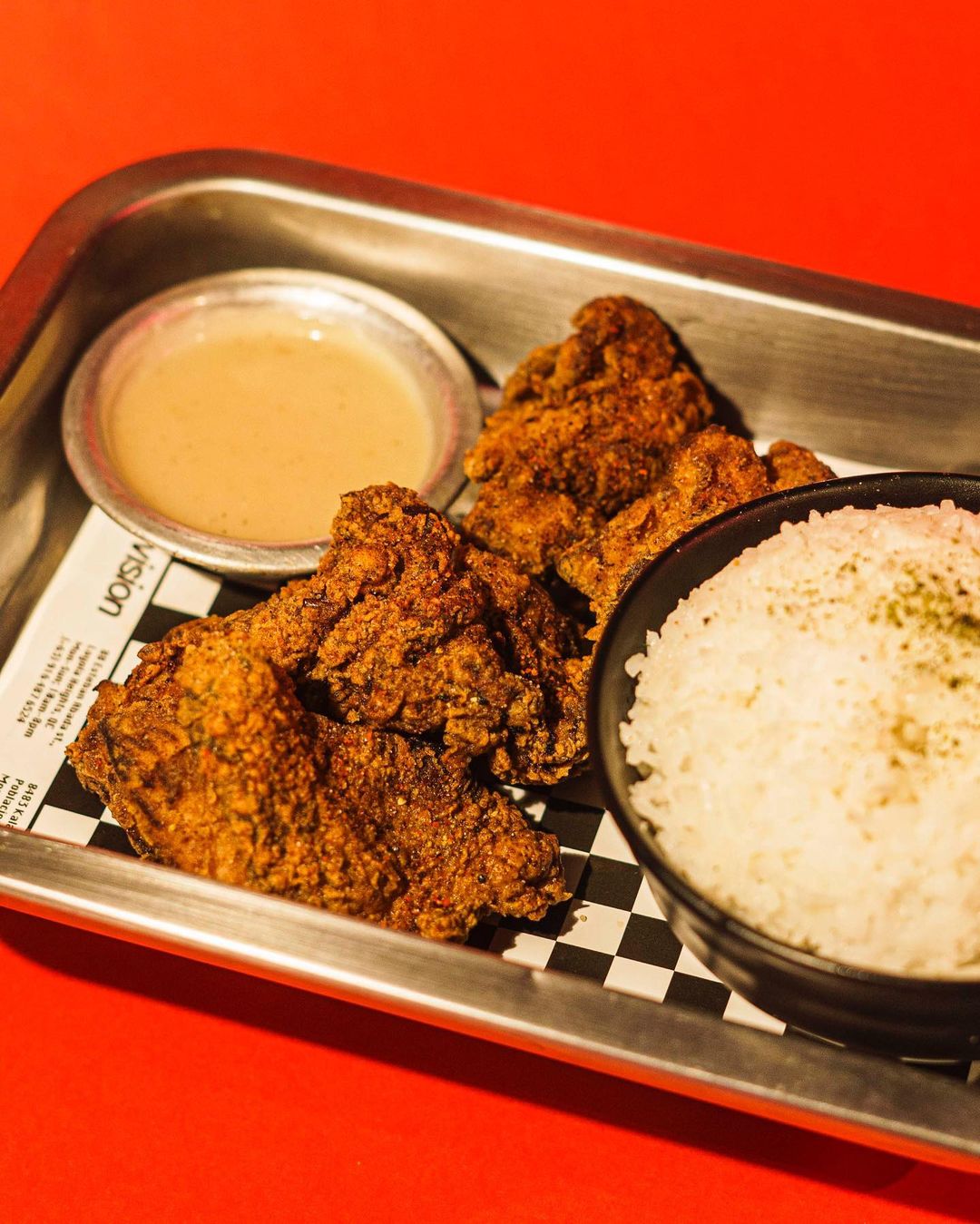 Karaage.
Image credit: @tetsuo.vision
Tetsuo is a Japanese restaurant in Poblacion known for its crispy karaage (Japanese fried chicken) that comes in 3 spice levels.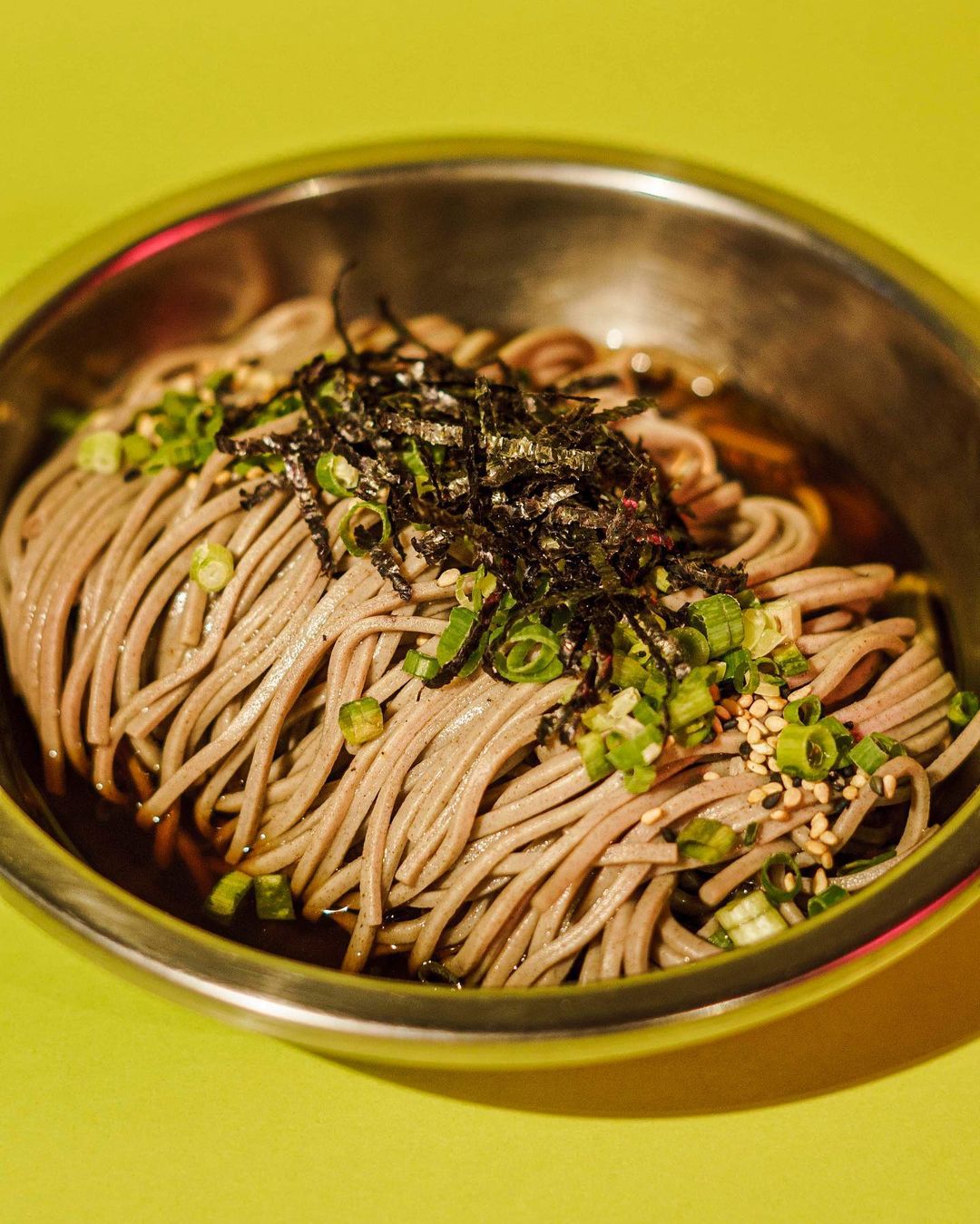 Cold soba.
Image credit: @tetsuo.vision
Have this with cold soba (buckwheat noodles) or ginger scallion chicken noodles. You can even pre-game at this Poblacion restaurant with Japanese beer, or if you're feeling fancy, sake (Japanese rice liquor).
Tetsuo has also released food products and merchandise, which is a huge sign that their food is so good it has a cult following. Here's hoping they make these goodies again soon.
Address: 8483 Kalayaan Avenue, Poblacion, Makati City
Opening hours: 11am-10pm, Daily
Contact: 0916 487 6559
Tetsuo's Facebook | Instagram
---
5. Royal Indian Curry House – rich, flavorful Indian food with vegan options
---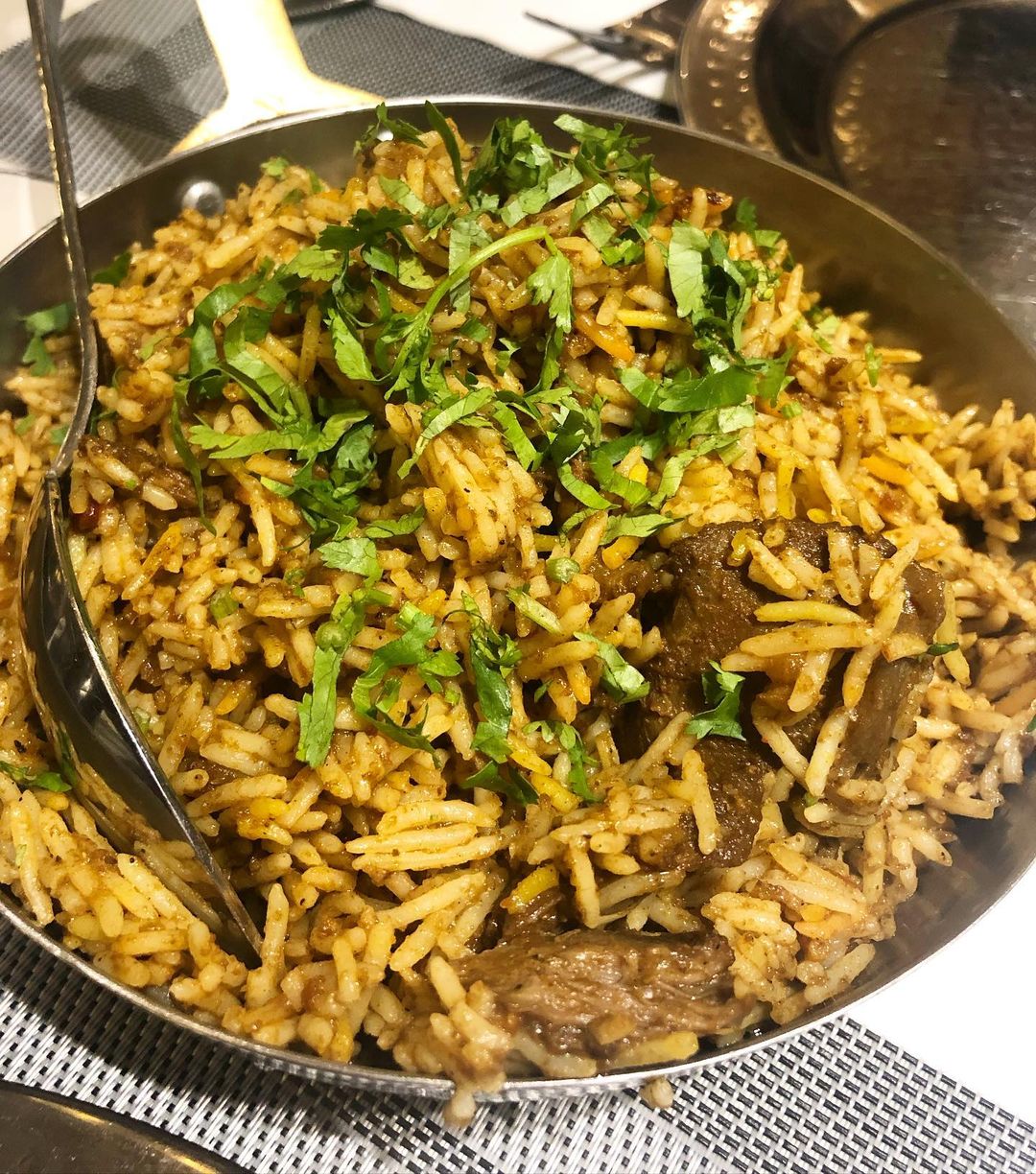 Mutton biryani.
Image credit: @foodtripping
Get your favorite Indian dishes such as chicken tikka masala (curry), buttered chicken, and biryani (mixed rice) at Royal Indian Curry House in Poblacion.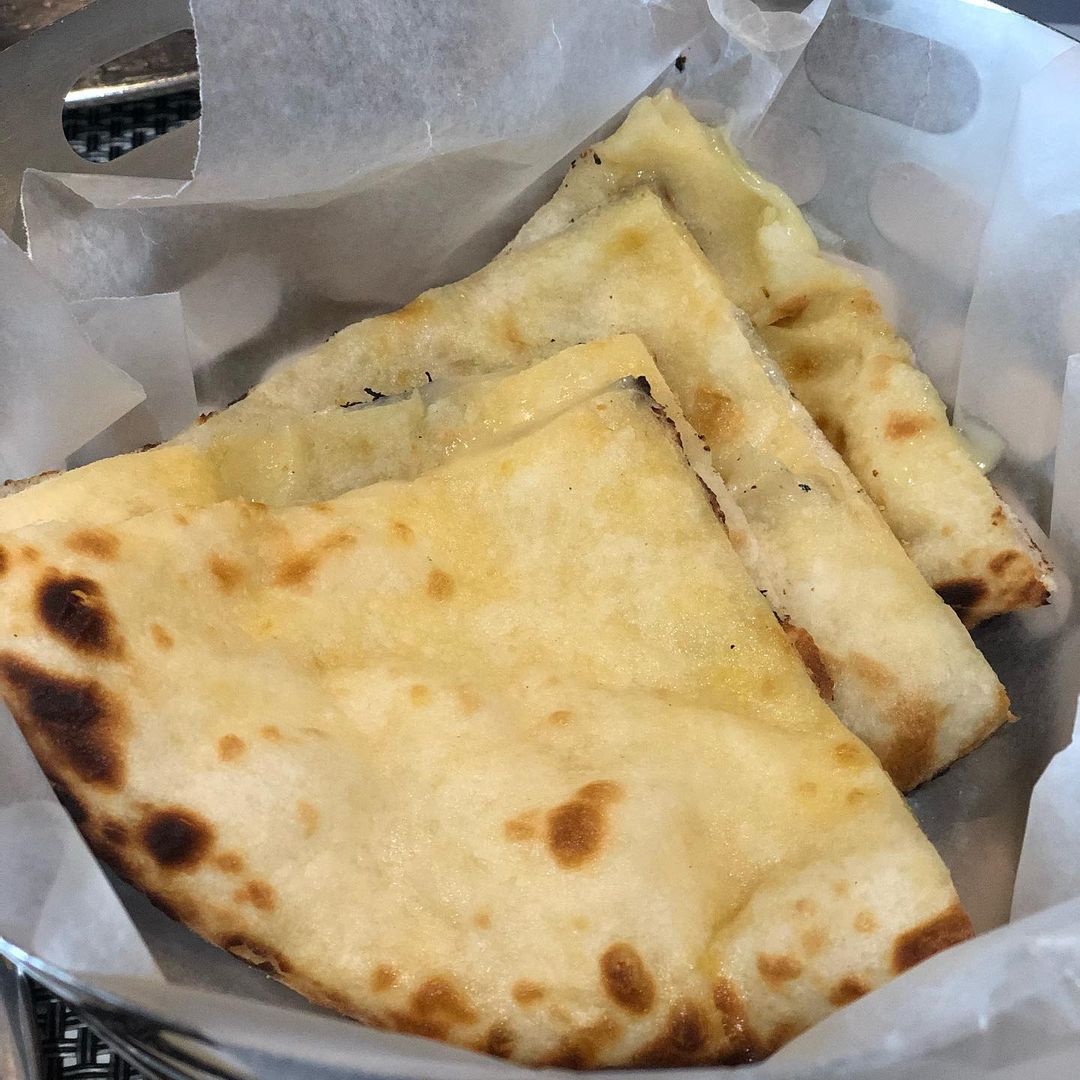 Cheese naan.
Image credit: @hungrygypsyph
Besides these well-loved mains, try one of the many variants of their soft, chewy naan (flatbread). The resto also offers vegan options such as samosa (deep-fried savory pastry) and veg seekh kebab.
Their prices are higher than other Indian restaurants in the area, but their dishes are good for sharing, not to mention the quality of food you'll get.
Address: 5345 General Luna Street, Poblacion, Makati City
Opening hours: 11am-3am, Daily
Contact: 0967 278 7773
Royal Indian Curry House's Facebook | Instagram
---
6. Khao Khai – affordable Thai food with big servings
---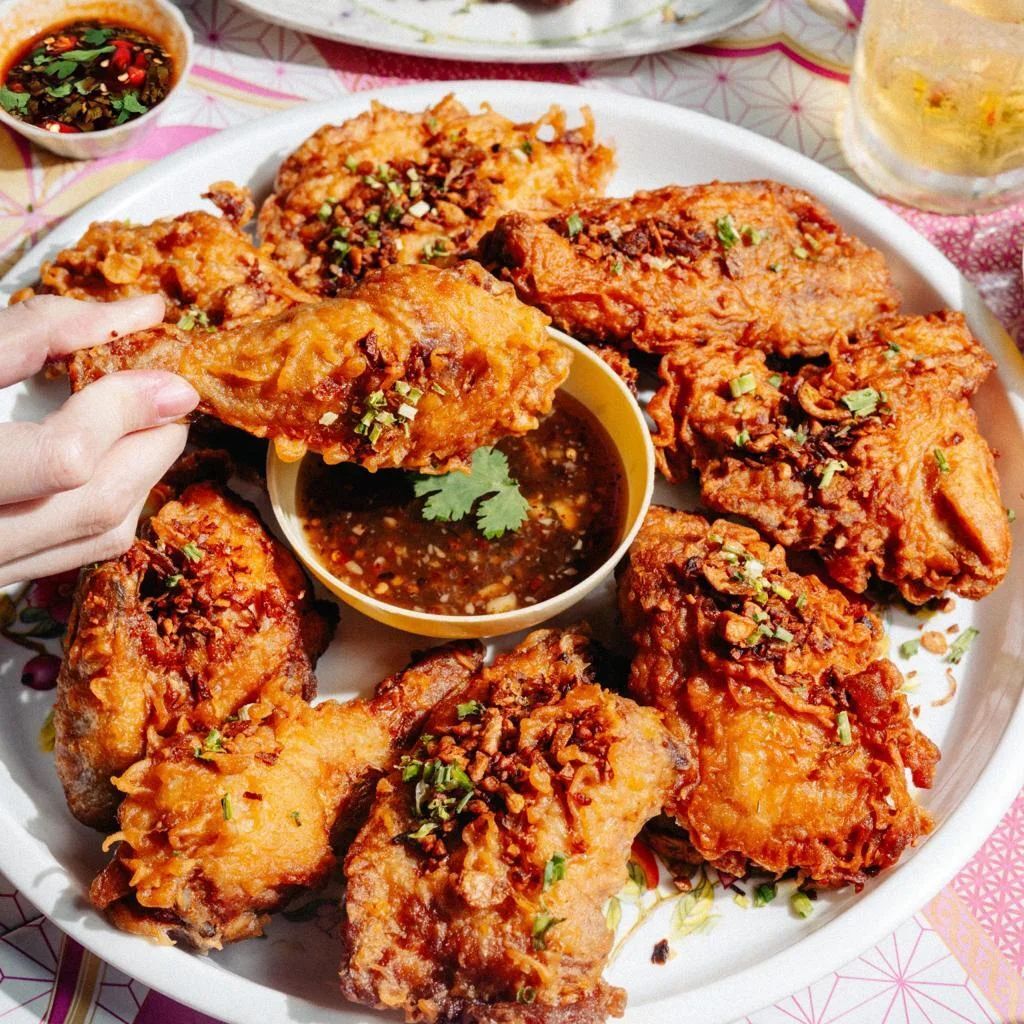 Gai Tod.
Image credit: @khaokhaiph
Khao Khai specializes in Thai chicken dishes such as the street-style fried chicken Gai Tod and the Northern Thai BBQ chicken, Gai Yang.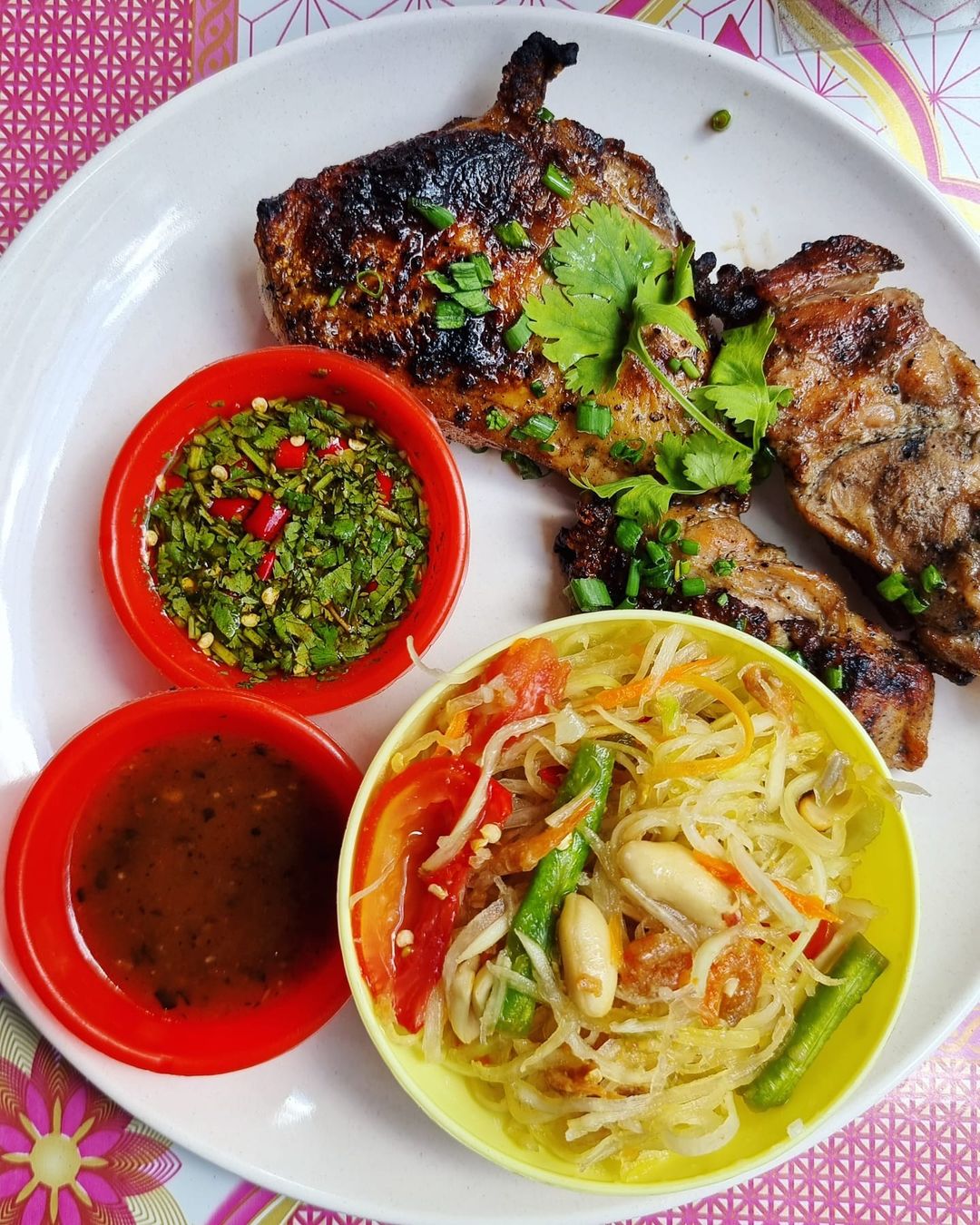 Gai Yang.
Image credit: @khaokhaiph
However, they serve more than just great Thai chicken, so don't miss out on their other dishes that taste authentically Thai, spiced with Thai basil and herbs.
This Poblacion restaurant gives you the best bang for your buck with its affordable Thai food with big servings and flavors.
Address: 5772 Ebro Street, Poblacion, Makati City
Opening hours: Sun-Thu 11am-11pm |Fri-Sat 11am-1am
Contact: 0927 227 5558
Khao Khai's Facebook | Instagram
---
---
Restaurants to check out in Poblacion
---
Don't miss out on Poblacion restaurants, with the variety and quality of food they offer. You can go to one of these places to pre-game for a night of drinking, for casual dinner with friends, or to the ones open till late to satisfy your midnight cravings. Also check out:
---
Cover image adapted from: @foodtripping, @khaokhaiph, and @dayswithmoira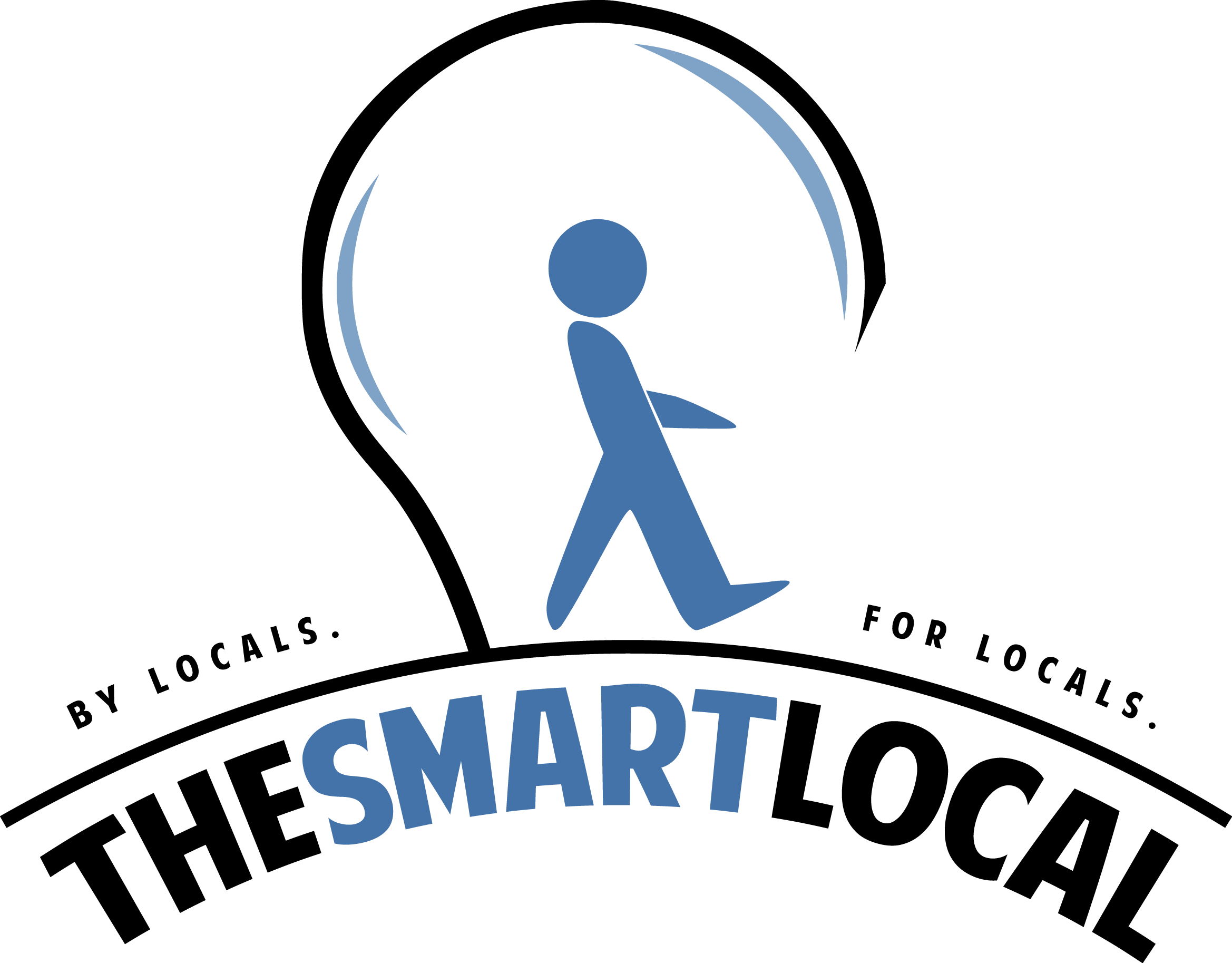 Drop us your email so you won't miss the latest news.