Makati City restaurants with Filipino-style comfort food
---
While we love cuisines from different parts of the world, Filipino food will always have a special place in our hearts, as well as on our palates. Besides their rich balance of flavors, they remind us of our families' home-cooked meals when we were young.
So whenever you crave the warmth that local cuisines can offer, here are 10 restaurants in Makati City serving Filipino-style comfort food that you should visit.
---
1. Pat Pat's Kansi – known for kansi, a mix of bulalo and sinigang
---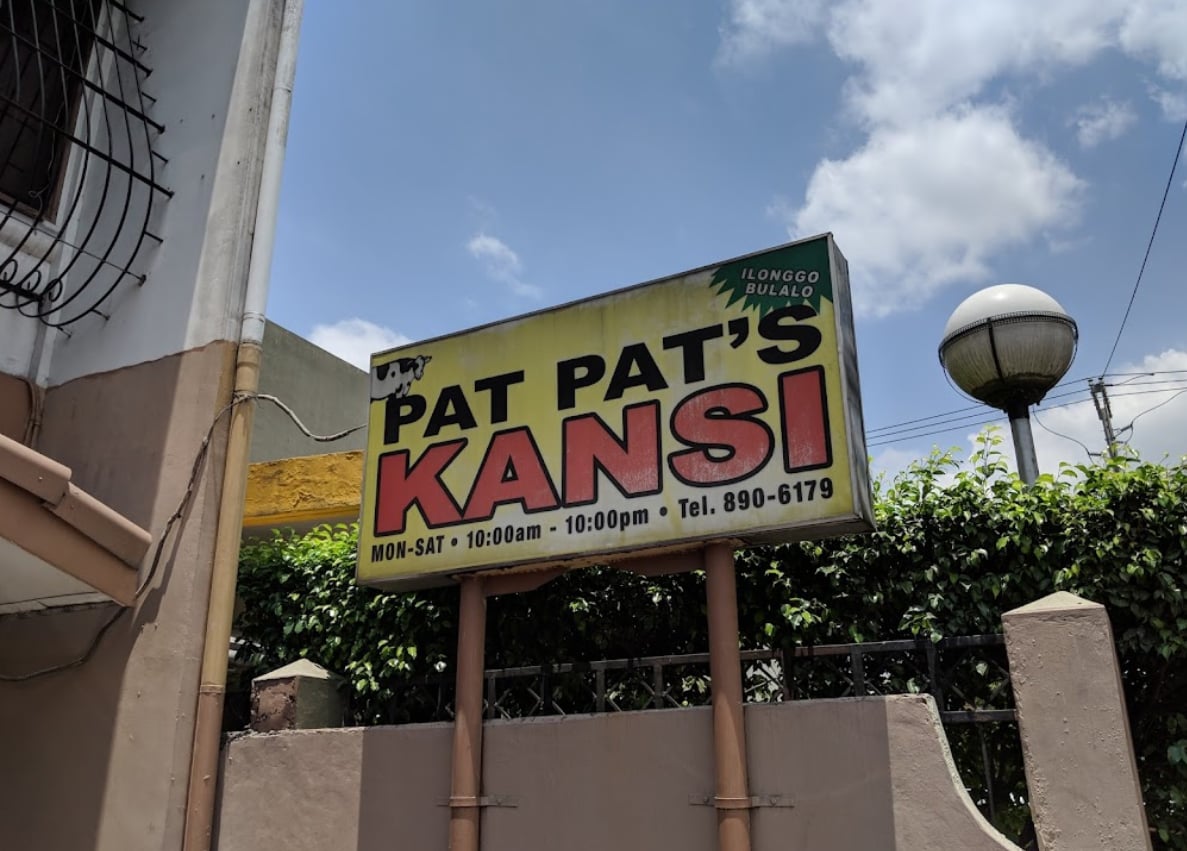 The Sampaloc, St. San Antonio Village branch
Image adapted from: Justen Perez
Those who are both into the salty and sour flavors of bulalo and sinigang can have both by savoring kansi at Pat Pat's Kansi. Hailing from Bacolod, kansi is a famous dish that is a hybrid of both cuisines. It's a soup dish with beef bones, bone shank, beef, and batuan, a sour fruit that mostly grows in the western Visayas.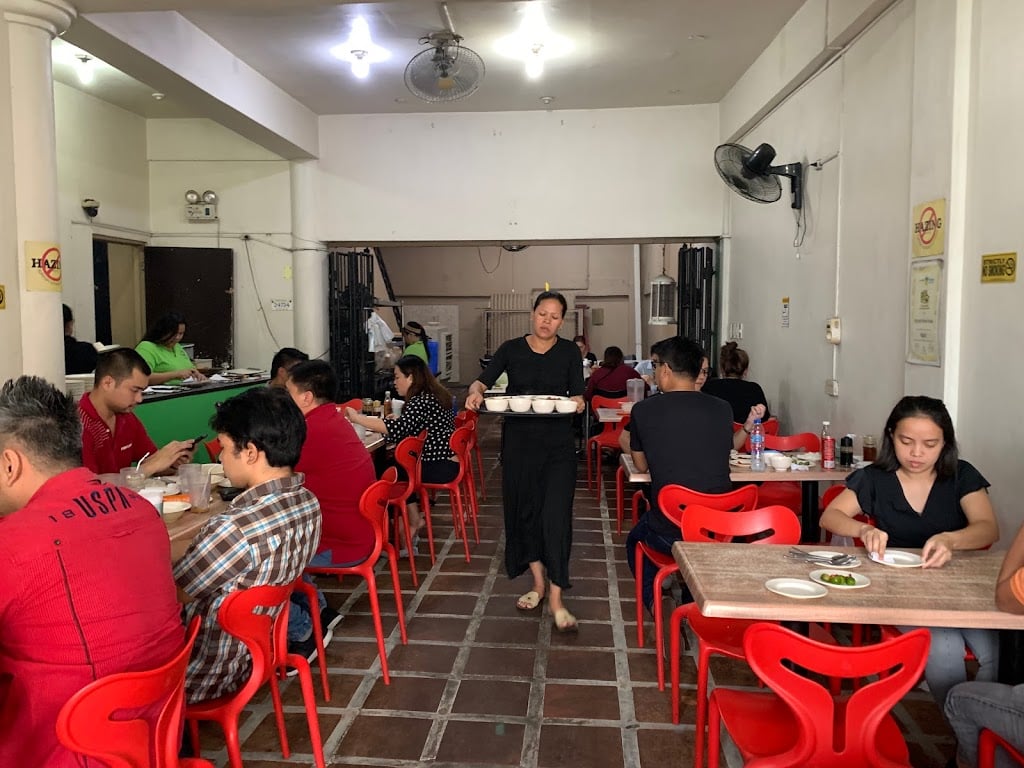 Image credit: Marti Zurriel Mercado
In Manila, Pat Pat's Kansi is one of a few restaurants that serve the Visayan dish. Located in a residential neighborhood in Makati, Pat Pat's Kansi first opened in Iloilo in 1999. The owners set up shop in Makati in 2006, bringing with them the same authentic Ilonggo recipe.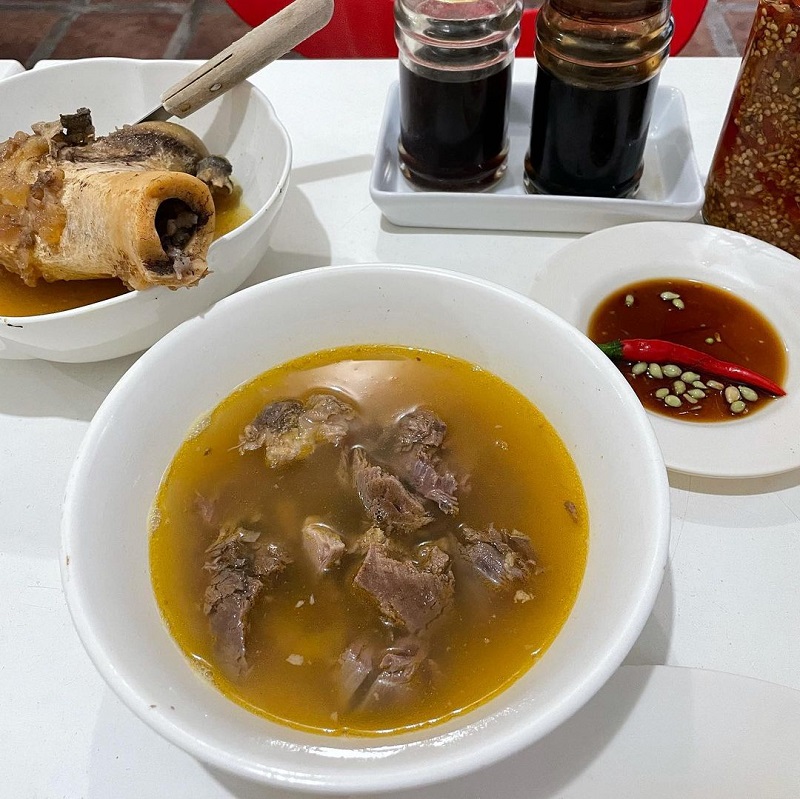 Kansi
Image credit: @alexohph
Two variations of kansi are on offer – pick from kansi laman (P180, ~USD3.59) or chunks of beef in sour broth or kansi bulalo (P210, ~USD4.19) with a large piece of bone filled to the brim with fat, buttery bone marrow. Create your own dipping sauce by mixing calamansi, fish sauce, soy sauce, and chillies.
Address: 8809 Sampaloc, Makati City 1203, Metro Manila
Opening hours: Mon – Sat, 10AM-9PM
Telephone: 889 06179
Pat Pat's Kansi's Facebook
---
2. Bacolod Chicken House Express – home to authentic chicken inasal
---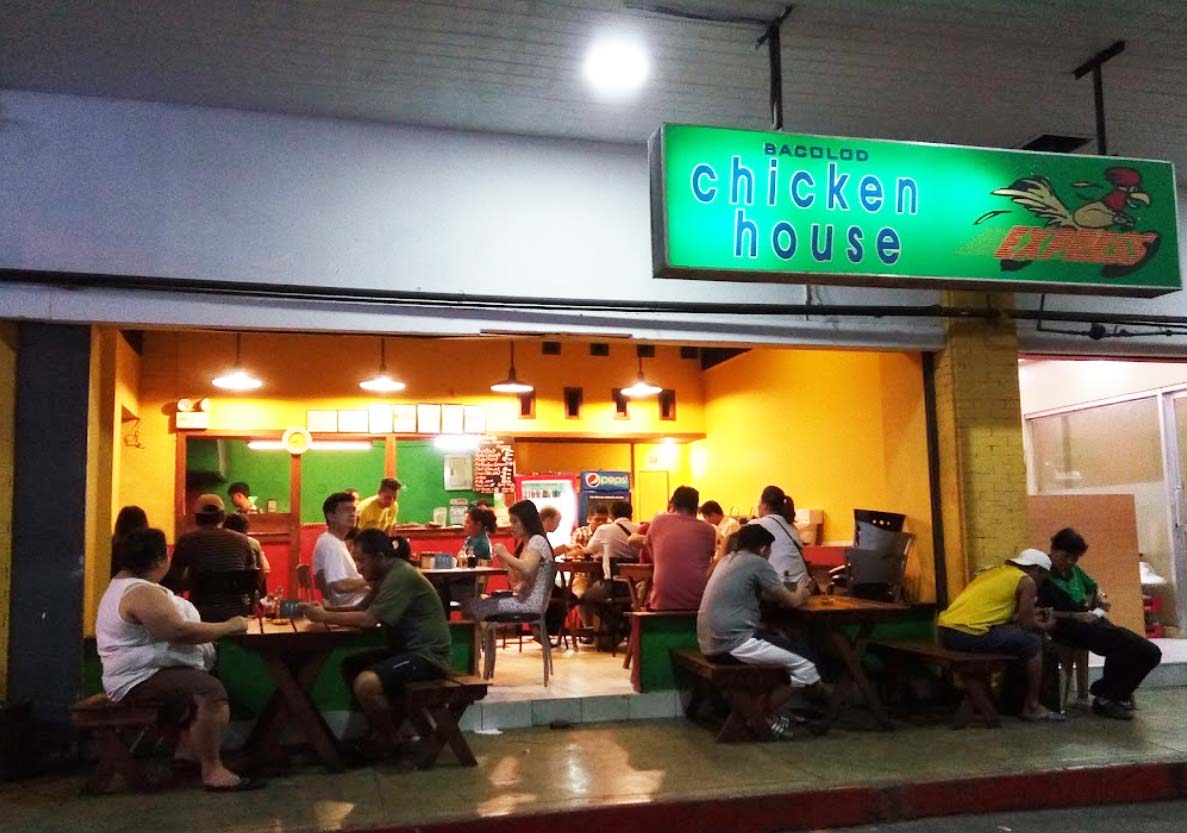 Image adapted from: sylvia zabarte
Bacolod's chicken inasal has been a popular dish across the country, so much so that there are many fast food restaurants that serve chicken inasal now. But at Bacolod Chicken House Express, you'll savor a dish as close as it can get to authentic Bacolod inasal, as their recipe and marinade is made in Bacolod.

Chicken thigh and chicken butt
Image adapted from @charlenemiclat and @rsmabd
Pick from their chicken leg or paa (P120, ~USD2.39) and chicken thigh or pecho (P130, ~USD2.59)
Aside from their great-tasting chicken, they are also famous for their isol or chicken butt, and baticolon or chicken gizzard. Come early to avoid the peak lunch and dinner hours.
Address: 114 K Savana Market, Metropolitan Avenue, Chino Roces Ave, Makati City 1204, Metro Manila
Opening hours: Sun – Fri, 10AM-7.30PM | Sat, 10AM-10PM
Telephone: 889 78432
Bacolod Chicken House Express' Facebook page
---
3. Goto Monster – known for their goto and lugaw dishes
---

Dining in and take-out welcome
Image adapted from: Goto Monster and Goto Monster
Whether it's cold weather season or you've been craving the warmth of soup, goto is a popular comfort food that's easily accessible. In Makati City, Goto Monster has made a name for their dishes, which include plain lugaw (P75, ~USD1.46), goto beef tripe (P150, ~USD2.93), and chicken adobo (P150, ~USD2.93).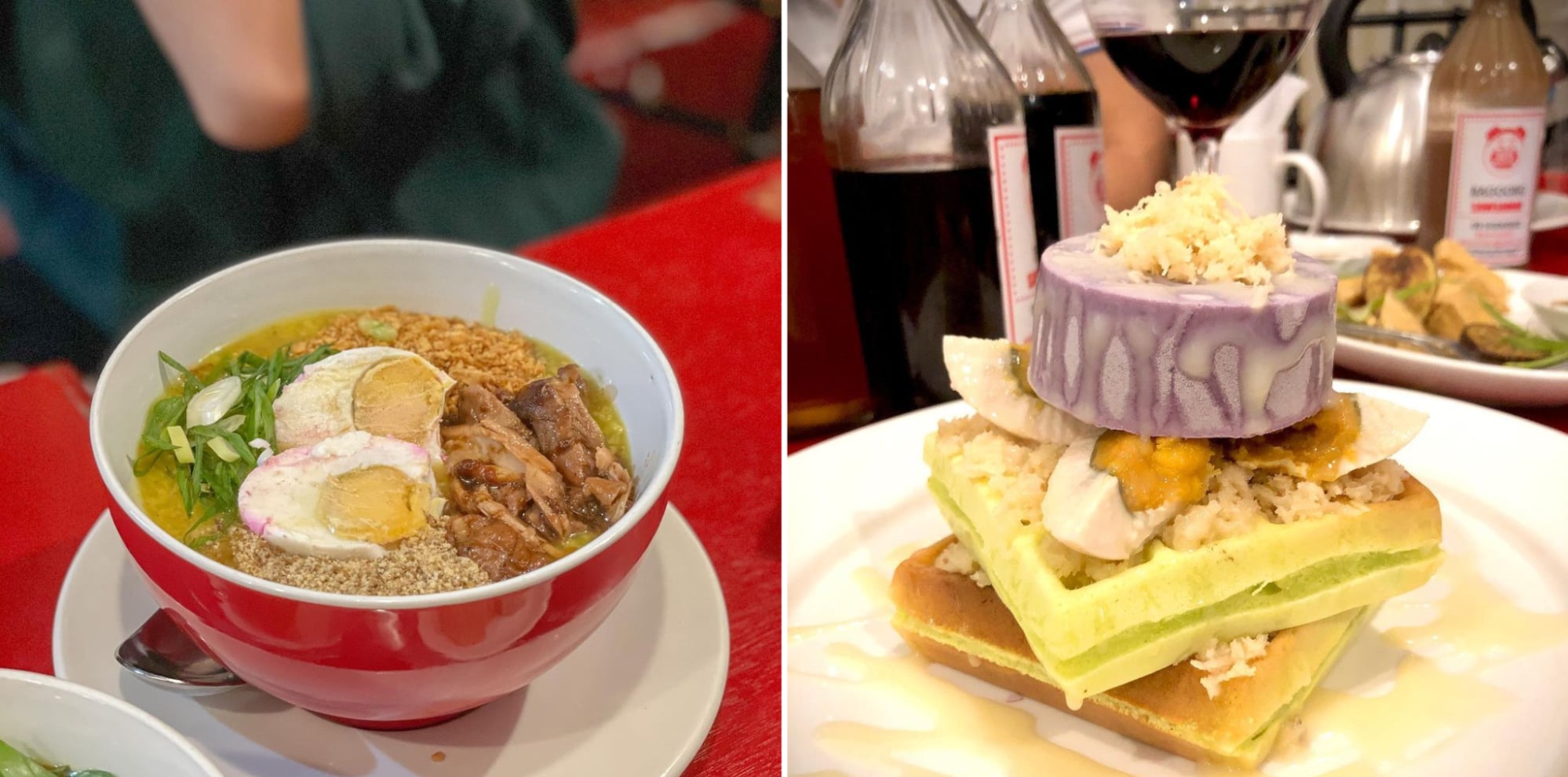 Lugaw (left) and bibingka waffles with salted egg and ube halaya ice cream (right).
Image adapted from @selerakukamu and @satchmo_juan
The restaurant's name was inspired by their famous 45-minute goto challenge, where the competitor needs to eat a monstrously sized goto topped with a variety of ingredients – from tapa flakes, tokwa, beef tripe, bagnet, shiitake mushrooms, lumpiang shanghai, toasted garlic, spring onions, to salted egg – that can feed up to 10 people.
Address: P245 Primo De Riveria corner Pablo Ocampo Sr. Ext ext, Barangay Lapaz, Makati City, 1204 Metro Manila
Opening hours: 8AM-12AM, Daily
Mobile: 0916 300 2600
Goto Monster's Facebook | Instagram
---
4. 8065 Bagnet – hosts live band shows
---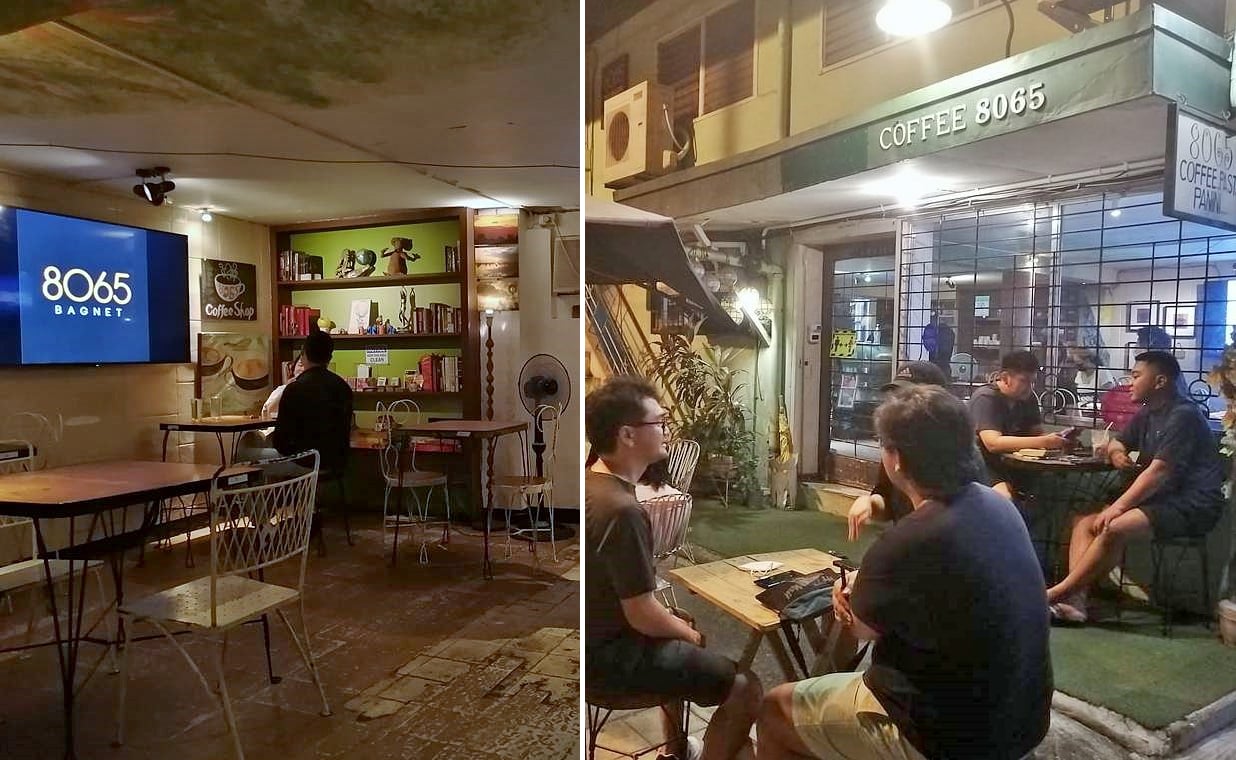 Image adapted from Alberto Nicolis and Alberto Nicolis
Those who are missing Vigan's bagnet (boiled, deep-fried, and seasoned pork belly) but can't travel all the way to the north may visit 8065 Bagnet, a family-owned restaurant that serves some of Metro Manila's finest bagnet.
Named after its former address at 8065 Estrella in Makati City, the hole-in-the-wall restaurant is also where you can find memorabilia and paintings that the owners have collected through the years.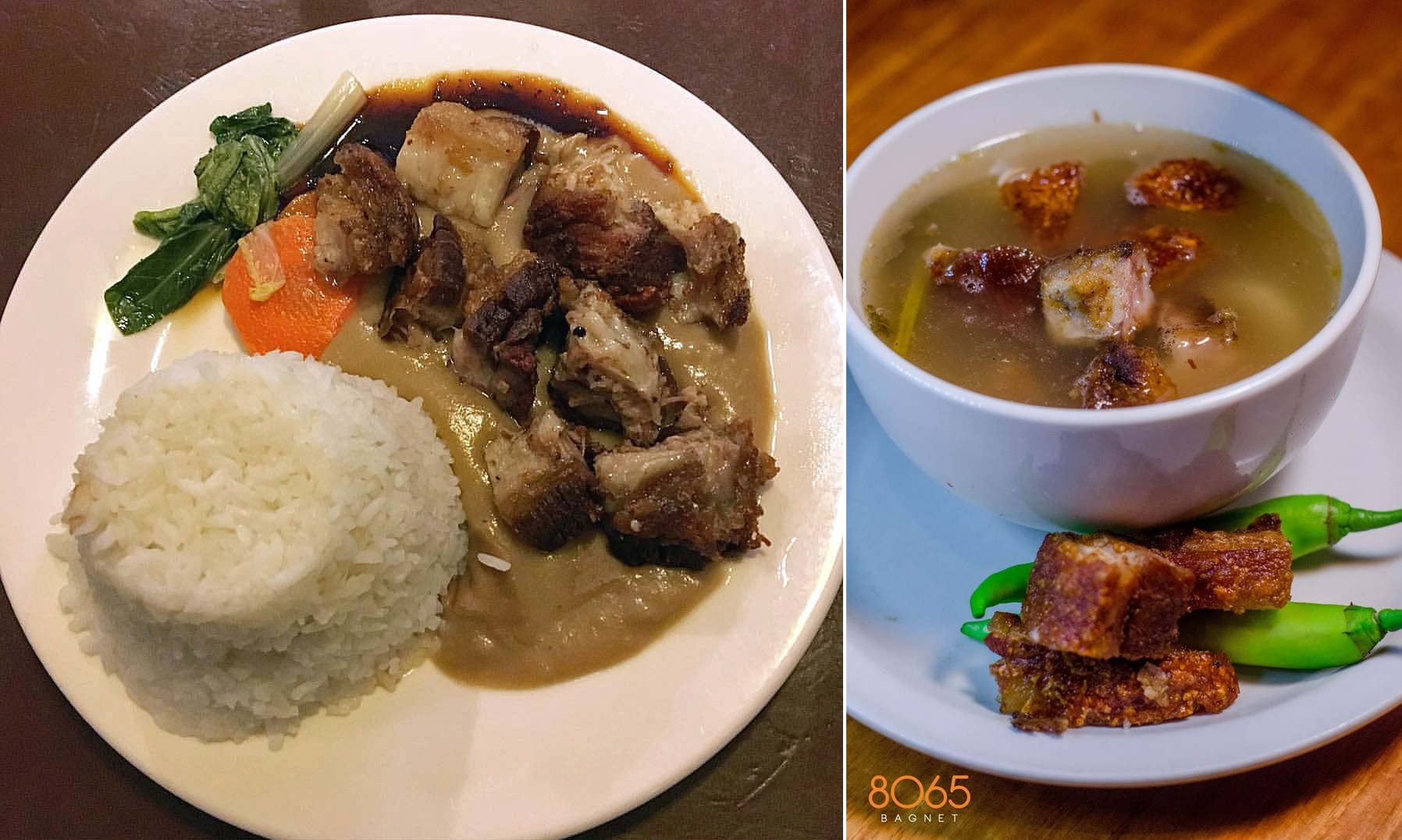 Image credit: @javiertrina
Solo diners can order their bagnet (P165, ~USD3.22) that comes with plain rice and soup. They also have a bigger serving of the dish at P245 (~USD4.78).
Once or twice a week, they invite mostly local bands to hold live evening shows, mostly benefit gigs.
Address: 7700 St. Paul Rd., San Antonio Village, Makati 1203, Metro Manila
Opening hours: Mon–Thu & Sat 11AM-9PM | Fri 2PM-12AM | Closed Sundays
Telephone: 915 6022
8065 Bagnet's Facebook | Instagram
---
5. Kanto Freestyle – open 24/7 so you can get breakfast all day
---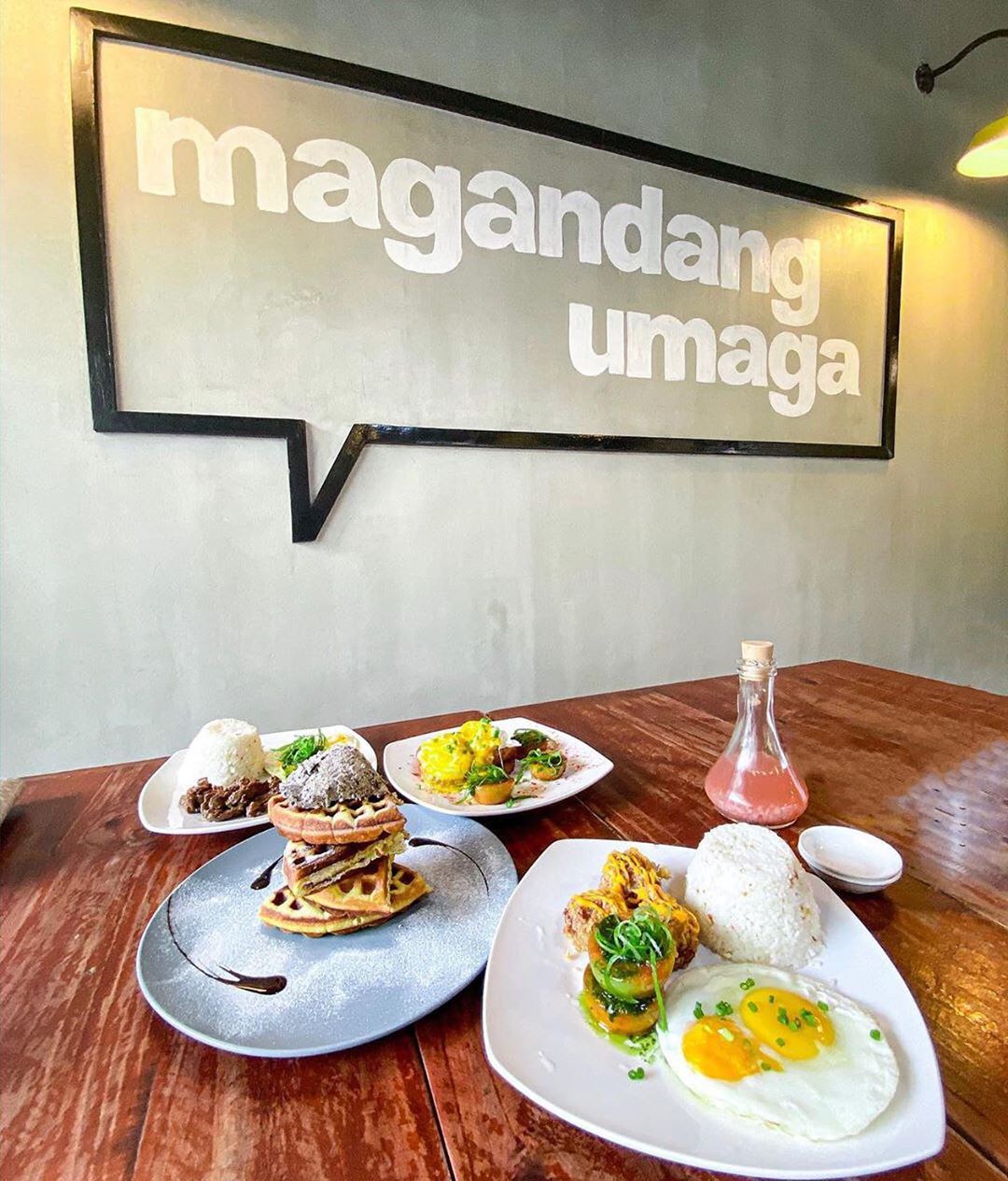 Image credit: @jeanieclaude
Most of us love our breakfasts, but sometimes we tend to fail to eat it on time after a night's hard work. Fortunately, Kanto Freestyle serves various types of breakfast dishes any time of day, making it convenient for us to still relish our favorite Filipino breakfasts.

New Zealand Beef Tapa
Image credit: Kanto Freestyle
Unlike the usual tapsi and silog places, Kanto also serves gourmet breakfasts affordable for the masses, such as their New Zealand Beef Tapa (P150, ~USD2.93) and Eggs Benedict (P142, ~USD2.77).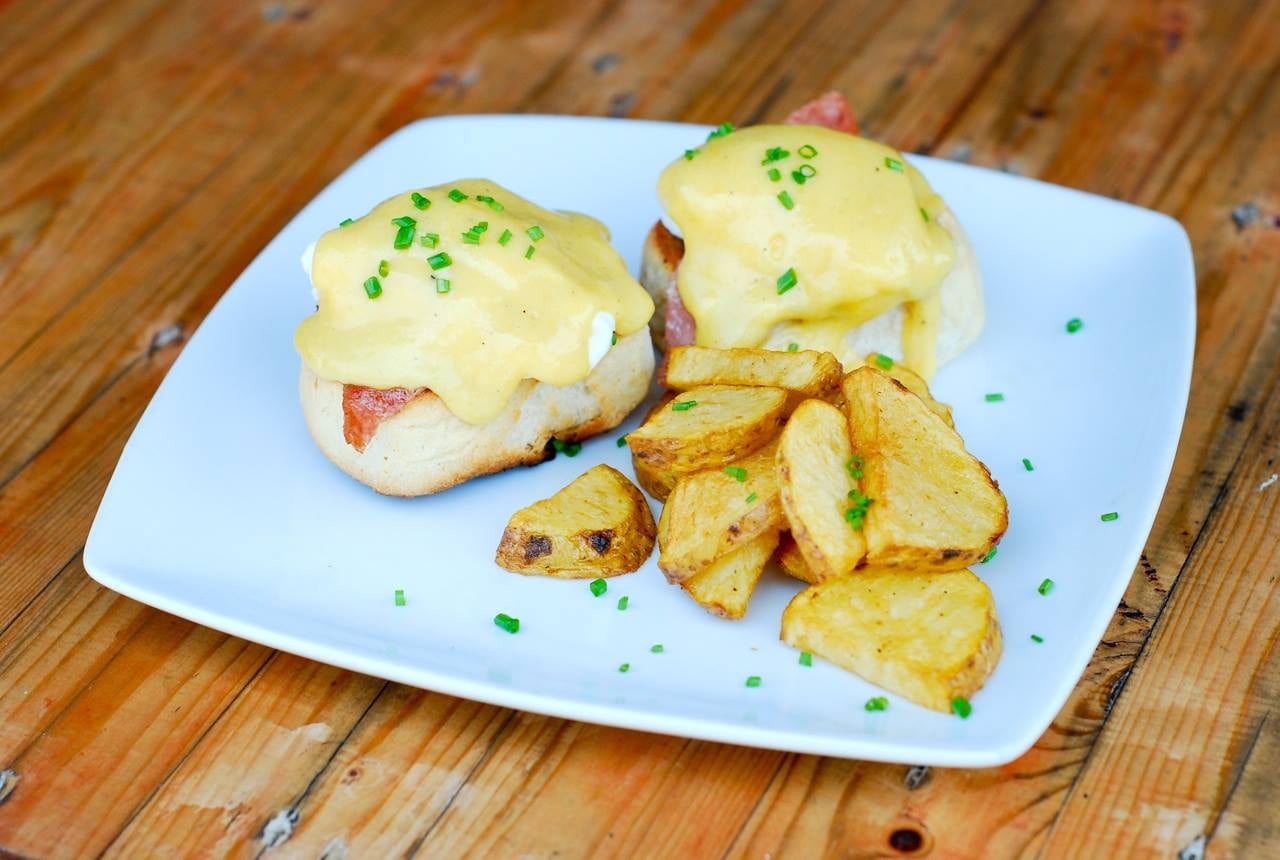 Eggs Benedict
Image credit: Kanto Freestyle Breakfast
Besides their branch in Makati, they have more branches across Metro Manila – at Mandaluyong, Kapitolyo, Kapasigan, Marikina, Morato, La Salle, BGC, and USTE. Delivery via GrabFood and foodpanda is available.
Address: 5079 P. Burgos St., Poblacion, Makati City 1210, Metro Manila
Opening hours: 24/7, Daily
---
 6. Sarsa Kitchen + Bar – serves Negrense dishes
---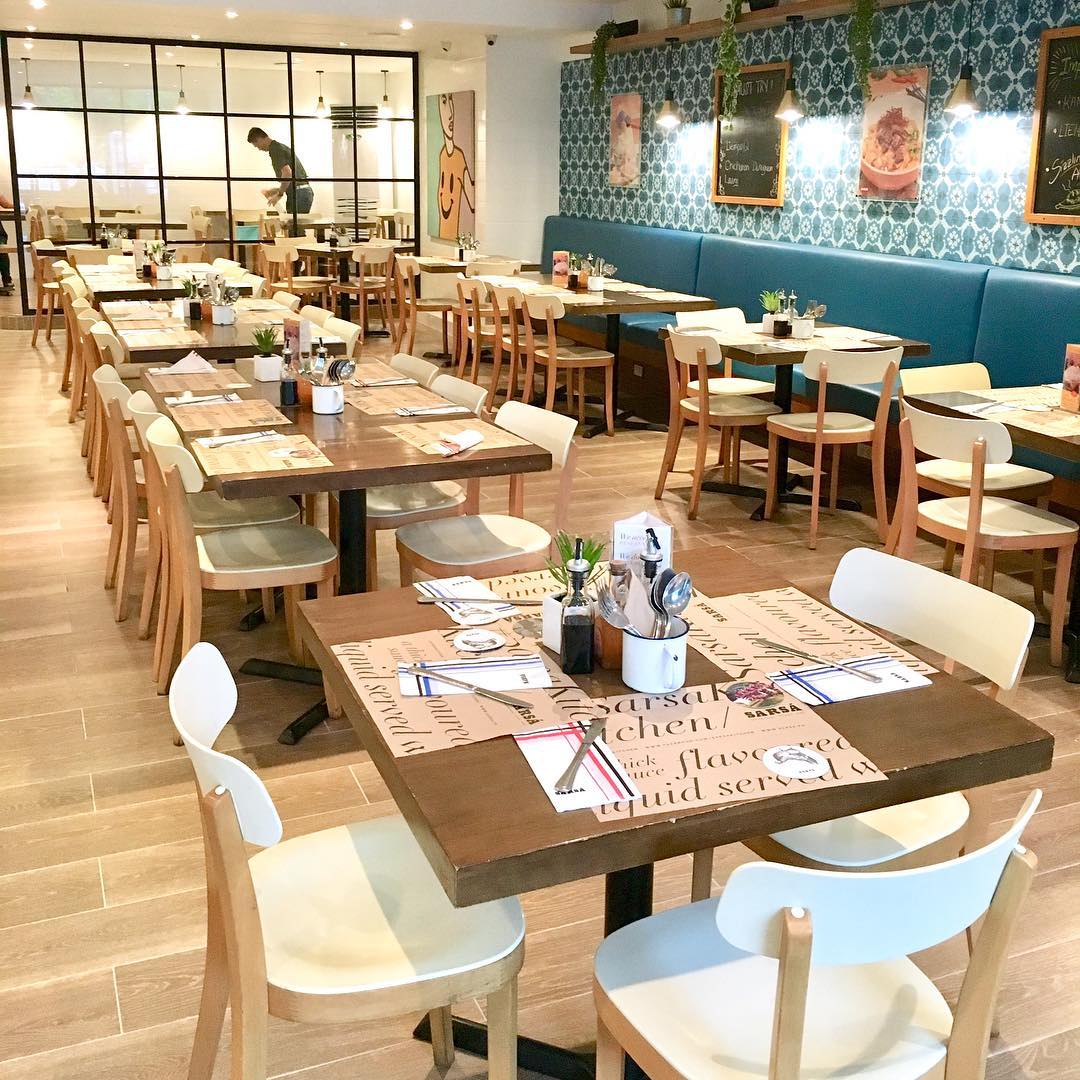 Image credit: Sarsa Kitchen+Bar
Negrense dishes are hard to come by in the metro, so drop by Sarsa Kitchen + Bar whenever you miss your kansi.

Special Batchoy (left) and Sizzling Kansi (right) with Danggit Fried Rice in the background
Image adapted from Sarsa Kitchen+Bar and Sarsa Kitchen+Bar
Owned by Chef JP Anglo, one of the most popular chefs in the Philippines, Sarsa has been known for dishes such as the Special Batchoy (P680, ~USD13.25 for a 2-4 person serving) and Sizzling Kansi (P850, ~USD16.56 for a 3-4 person serving), a modern take on the usual kansi with sour and savory soup served or packed separately.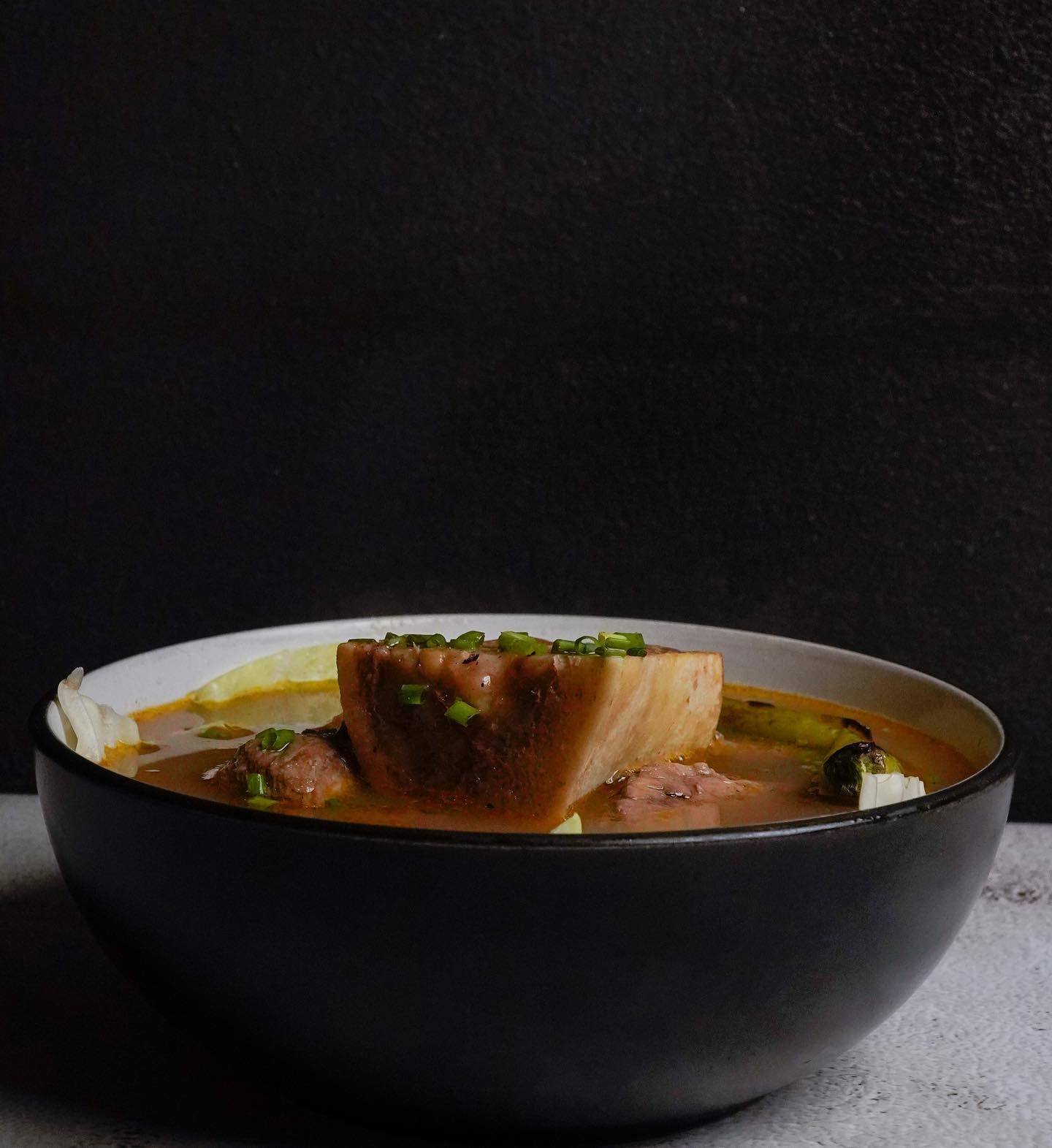 Kansi soup
Image credit: Sarsa Kitchen+Bar
Orders are available through Viber to 917 528 0115 between 9AM-6PM daily. Delivery or pickup at Makati is available.
Address: 109 Rada St., Legazpi Village, Makati City 1229 Metro Manila
Telephone: 0917 528 0115
---
7. Zubuchon – specializes in all things lechon
---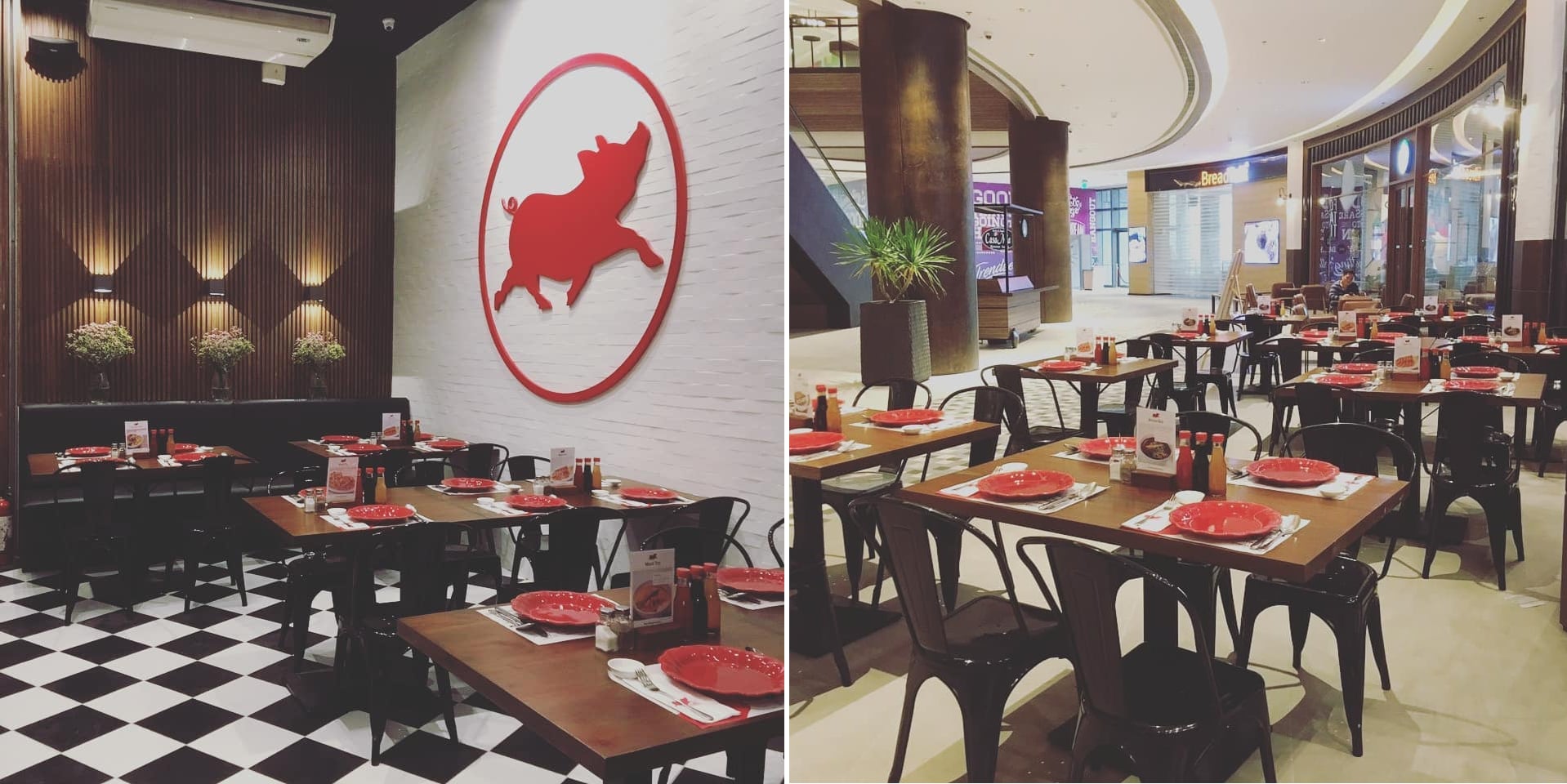 Image credit: Zubuchon
It's no surprise that Anthony Bourdain once described lechon as the "best pig ever." A roasted pig composed of juicy meat and crispy skin, lechon is beloved across the Philippines.
One of the popular resturants crafting the roasted pig in the country is the Cebu-based brand Zubuchon that has thankfully opened branches in the metro, inlcuding Makati. You can order their lechon regular or spicy at different prices.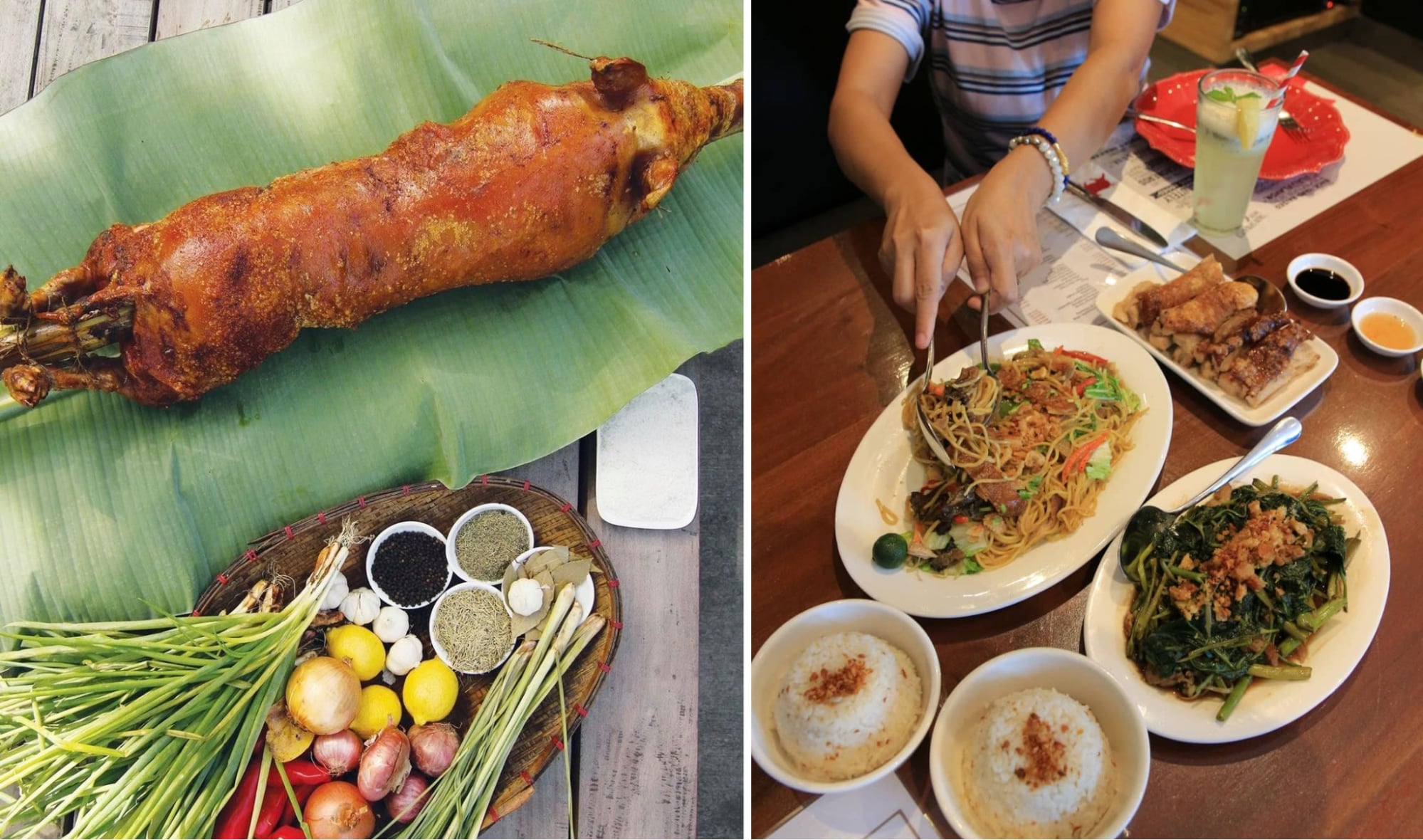 Zubuchon's lechon – in whole pig form (left) and as part of mains and sides (right)
Image adapted from: Zubuchon and Zubuchon
Aside from regular lechon, they also offer dishes with lechon as an ingredient, such as the Zubuchon Pancit (P160, ~USD3.12) and Mustasa Salad (P245, ~USD4.78).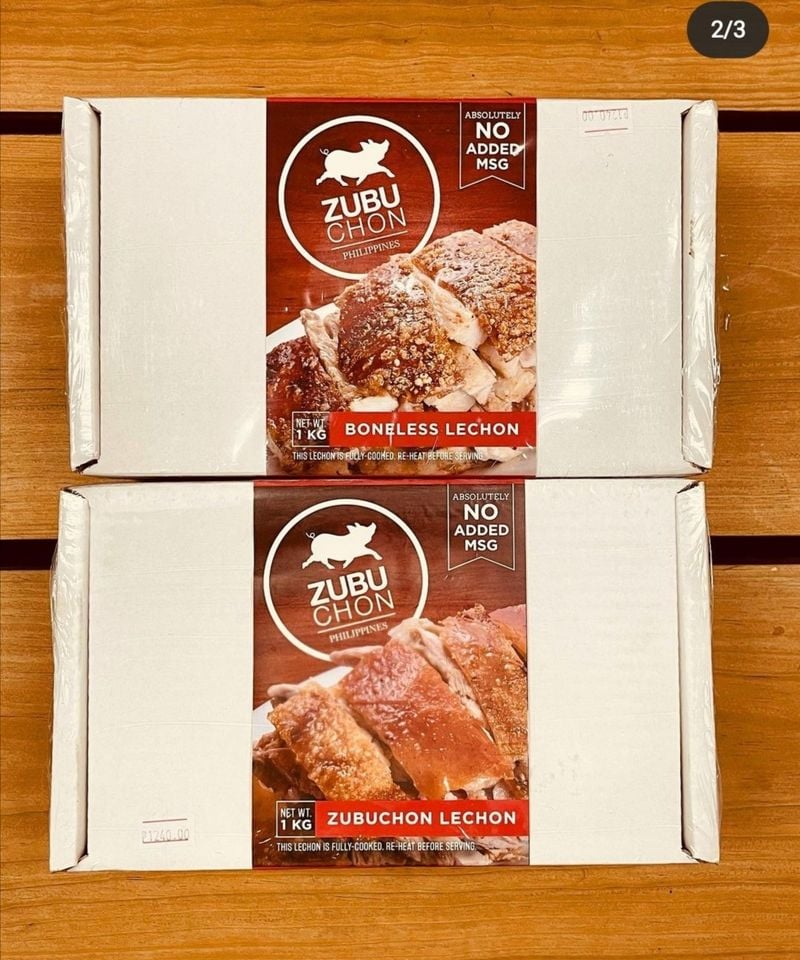 Frozen and boneless Zubuchon lechon that you can reheat and cook at home is available
Image credit: Zubuchon
Their dishes are free from MSG, so rest assured that you're getting the original flavor. Call 02 7728 3931 for take-out or curbside pick-up orders and delivery from the Makati branch, or order via GrabFood.
Address: Ground Floor, Assembly Grounds at The Rise, Malugay, Makati City 1203, Metro Manila
Telephone: 873 4769
Zubuchon's website
---
Makati City restaurants serving Filipino food
---
Next time you're craving a taste of homestyle food or recipes from your province in the big city, try these Makati City restaurants serving Filipino food.
With plenty of menu items below P1,000 that can serve a pair or more, you'll never be short of local dinner eats when you want a taste of familiar chow.
Still hungry in the metro? Check out:
---
Cover image adapted from: @charlenemiclat,  @selerakukamu, and Zubuchon
Mintzy Flor is a contributing writer to this article.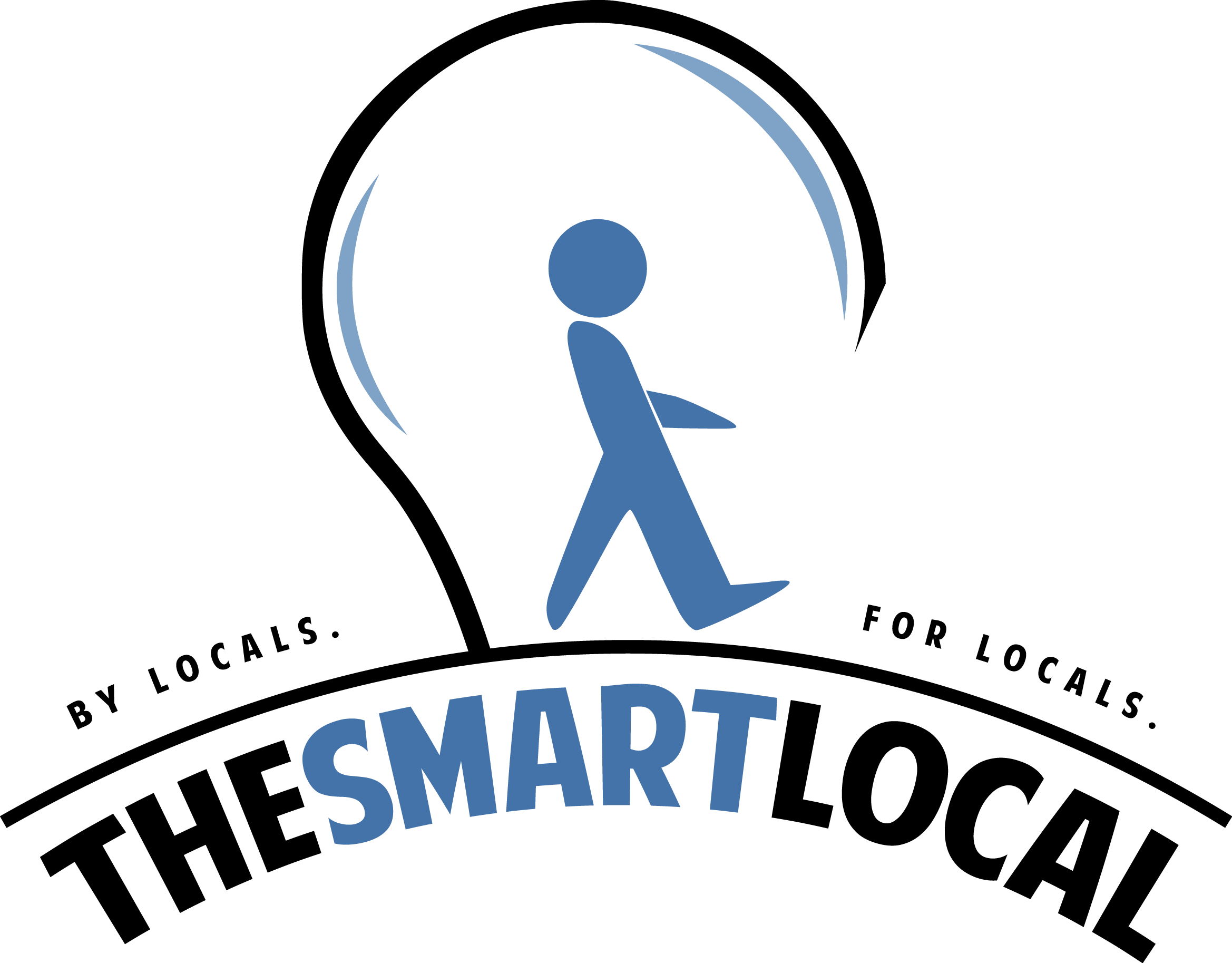 Drop us your email so you won't miss the latest news.