Best podcasts from Filipino to international creators
---
Podcasts are getting more popular these days, helping us stay in tune with current events in ways other mediums can't. Giving a podcast episode a listen feels as if we're just sitting around a table and chatting with our closest friends, and we do other tasks while tuning in – whether we're on our grocery runs or working out. 
So if you're looking for more podcasts beyond what you have on your list, here are the best podcasts that you can check out on Spotify, Apple Podcasts, and Google Podcasts, as well as other platforms.
---
– Filipino podcasts –
---
1. Super Random – reminisce about Pinoy pop culture
---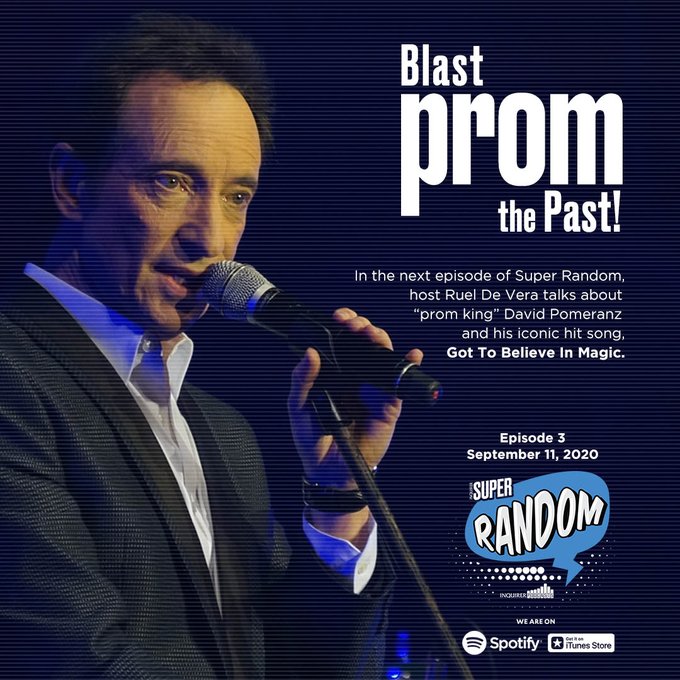 Image credit: Ruel S. De Vera
Before the Internet, we used to dance to hip-hop songs such as Black Eyed Peas' "Where Is The Love?" or sing Eraserheads' "Ang Huling El Bimbo", and variety shows such as That's Entertainment launched some of the biggest names in Philippine showbiz. 
We can take a look back and understand why these memories have stuck with us by tuning in to Super Random, a new Philippine Daily Inquirer podcast hosted by writer Ruel S. De Vera. The podcast invites experts to explore nostalgic tidbits of Pinoy pop culture, such as the local variety show That's Entertainment that made teenage Pinoy hearts giddy from 1986 to 1996. Nod in agreement as you revisit your inner baduy.
Tune in to Super Random on Spotify or Apple Podcasts. 
---
2. The Linya Linya Show – everyday experiences of young Filipinos
---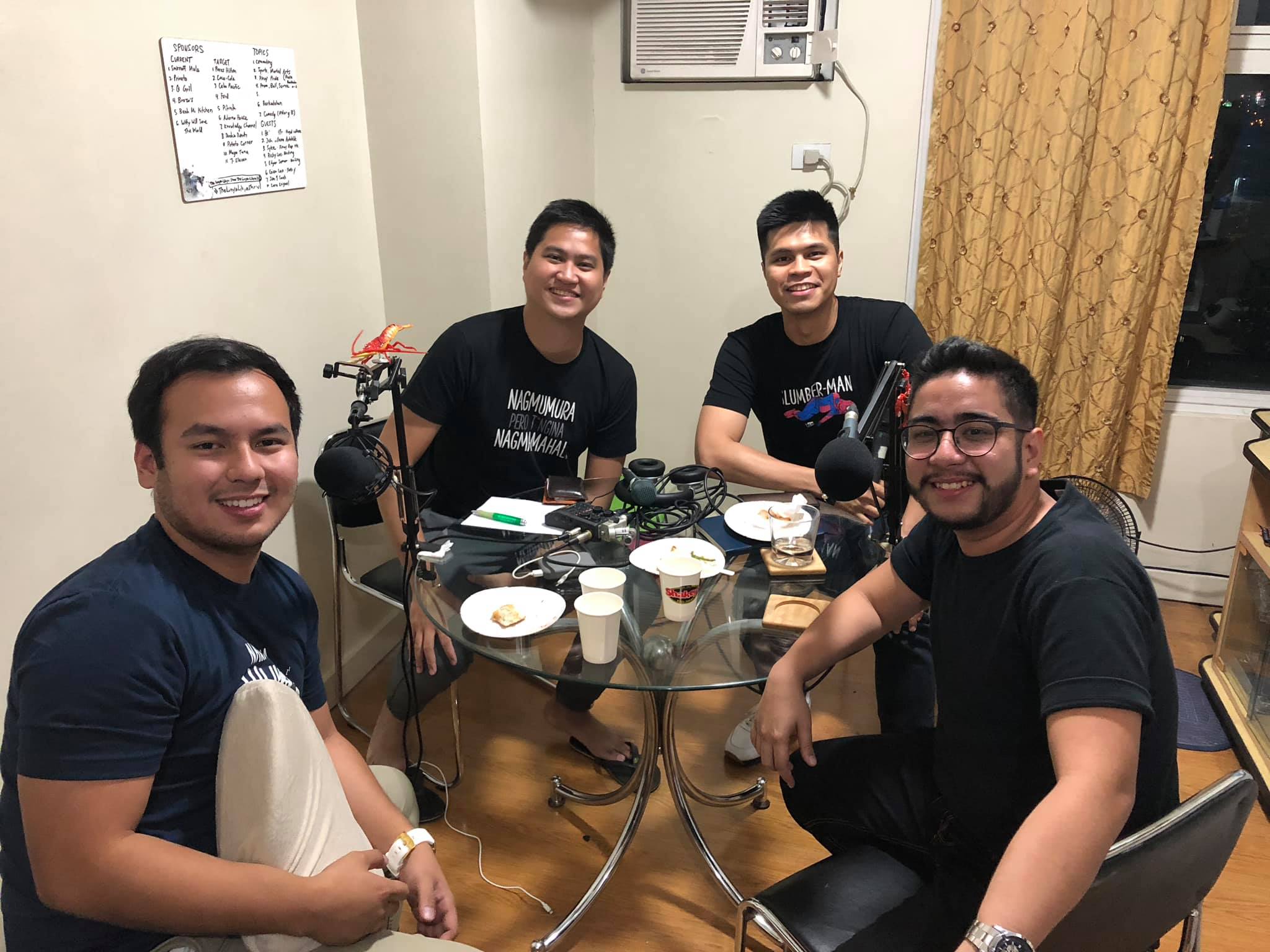 Image credit: The Linya Linya Show 
Having feelings – or damndamin – can be quite complicated these days, that's why The Linya Linya Show is about how we can better navigate the world of adulting. Hosted by writer Ali Sangalang, the podcast is a comedic take on what it's like to come of age, how to go binata, battle uncertainties, and how to spot signs of compatibility, among others.
There are also occasional episodes analysing Filipino behavior – for instance, in Episode 57: "Pilosopo ka talaga!" Sangalang discusses with his college professor how Filipinos tend to react whenever they come across someone who's into philosophy. 
Tune in to the Linya Linya Show on Spotify or Apple Podcasts.
---
3. Behind Relationship Goals – tips on what makes relationships work
---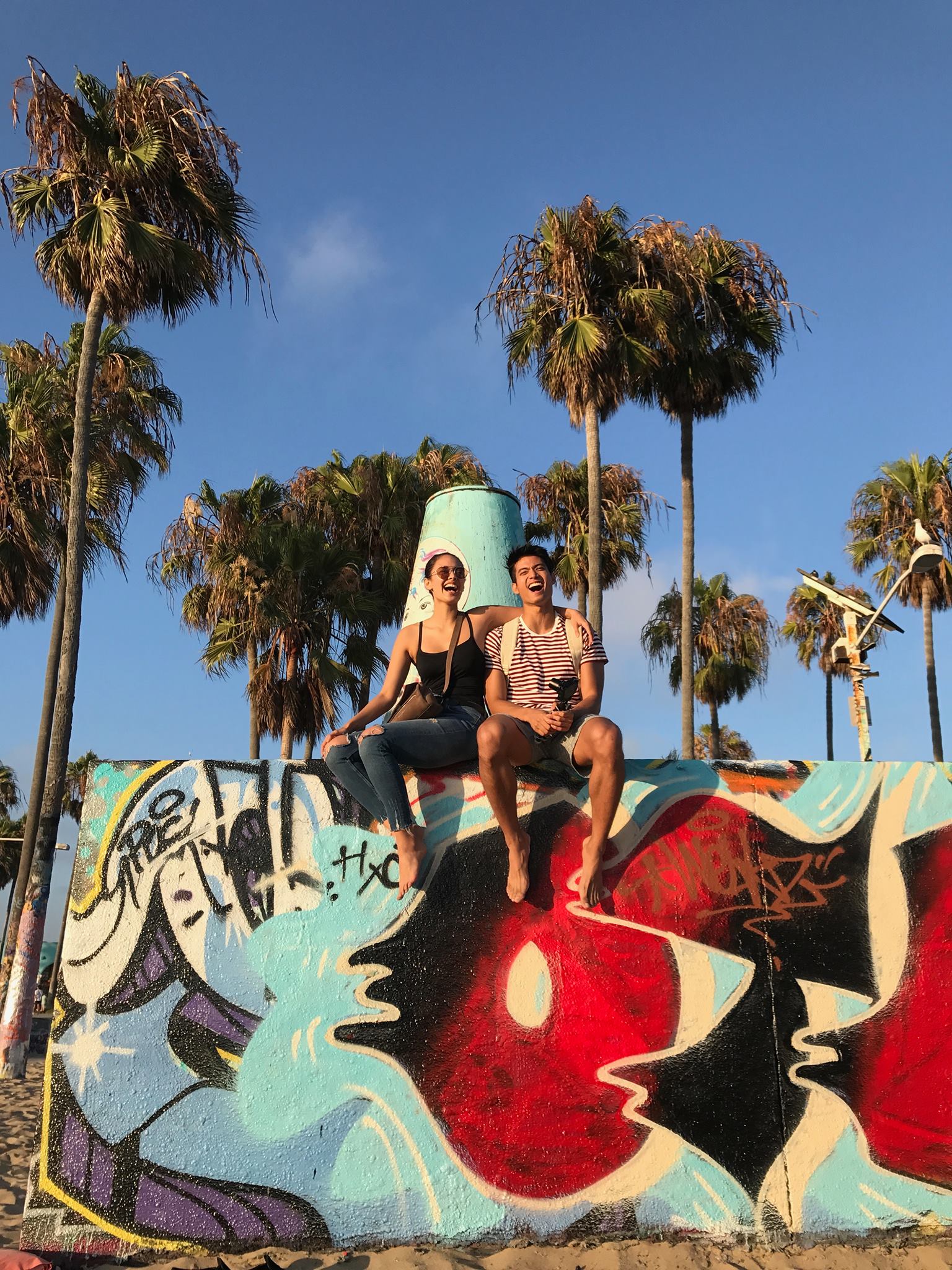 Image credit: Behind Relationship Goals 
We often gush over how seemingly perfect the relationship of celebrities Mikael Daez and Megan Young is whenever we watch their vlogs on YouTube. But what goes on behind the scenes – like in any relationship – might not be as aesthetic as their Instagram travel and cappuccino pics. 
The couple takes us into the nitty-gritty details of their relationship and doles out advice to couples in their podcast Behind Relationship Goals, in which they discuss the realities in pursuing a relationship and how to make a relationship work, from working together at home during a pandemic to talking about money. 
Tune in to Behind Relationship Goals on Spotify or Apple Podcasts.
---
4. I've Got An Opinion – listen to unpopular opinions people usually don't share
---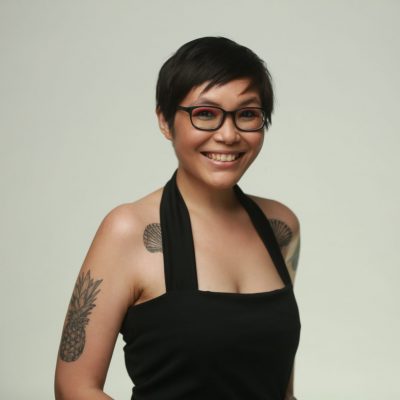 Image credit: Rappler
Anyone who's tried to talk about atheism or polyamory at the dinner table is probably familiar with an awkwardly silent response. In I've Got An Opinion, Rappler's podcast hosted by Opinion Editor Marguerite de Leon, these unusual topics of conversation that are sometimes controversial take the limelight, along with guests who advocate for the subject matter at hand.
We recommend starting off with Episode 14: Returning to the Philippines was the right move, with a fascinating discussion of why choosing to move back to the Philippines after settling in greener pastures abroad can be worth it, with guest Jay Beltran who previously had a high-paying job in Singapore. 
Tune in to I've Got An Opinion on Spotify or Apple Podcasts.
---
5. Sleeping Pill with Inka – ASMR podcast to help you fall asleep
---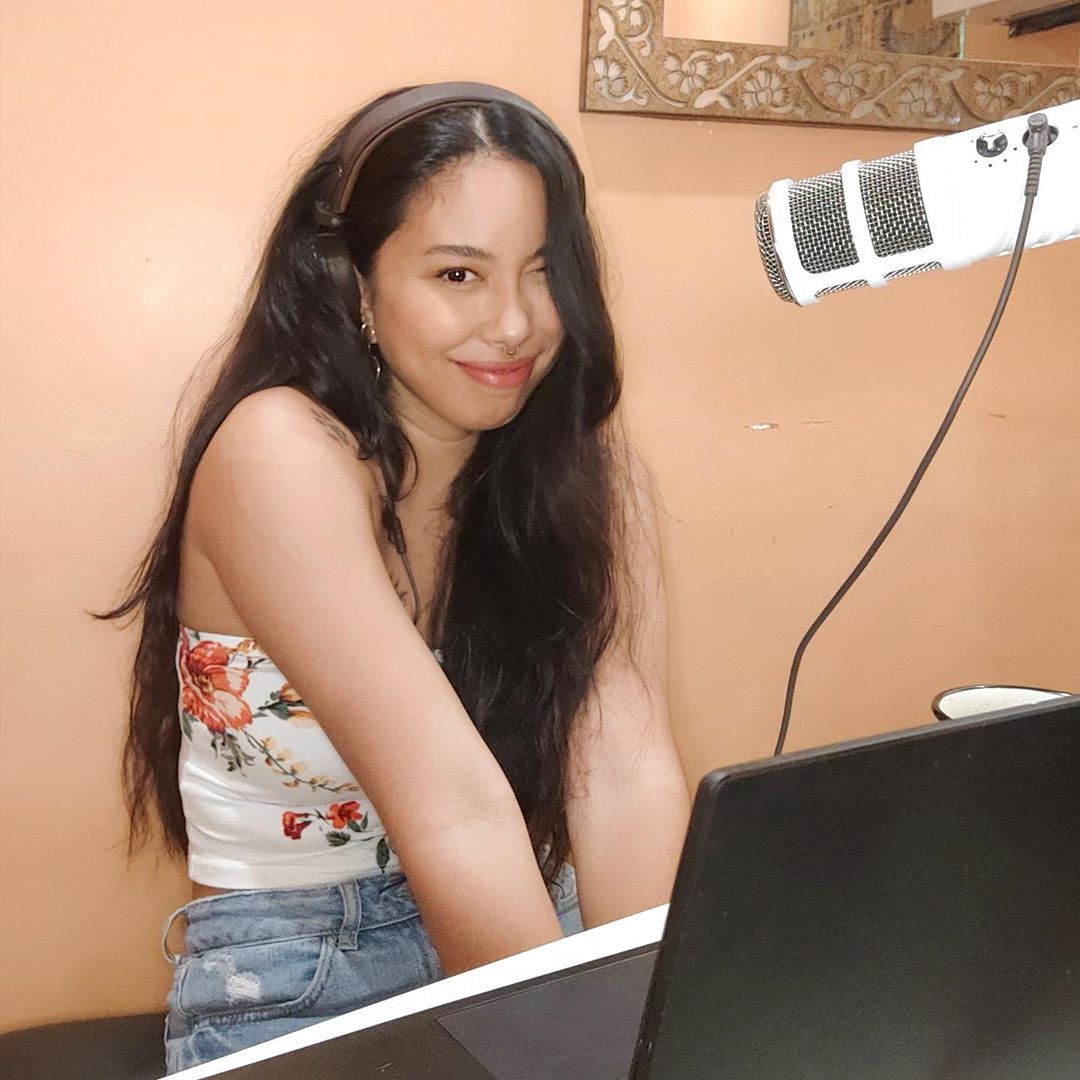 Image credit: @inkamagnaye
Going to sleep has probably been a challenge for most of us lately, given the uncertain times we're in. To soothe our worries away, Sleeping Pill is an ASMR podcast by Inka Magnaye, the voice behind Philippine Airlines' in-flight announcements.
In the podcast, she reads poems and stories in her familiar, soothing voice, as if we're just in yet another flight about to take off. Episodes range from her readings of classic poems such as T.S. Eliot's Portrait of a Lady to classic stories such as Three Little Pigs. 
Tune in to Sleeping Pill with Inka on Spotify or Apple Podcasts
---
6. Exploring Filipino Kitchens – cooking stories from Filipino kitchens across the world
---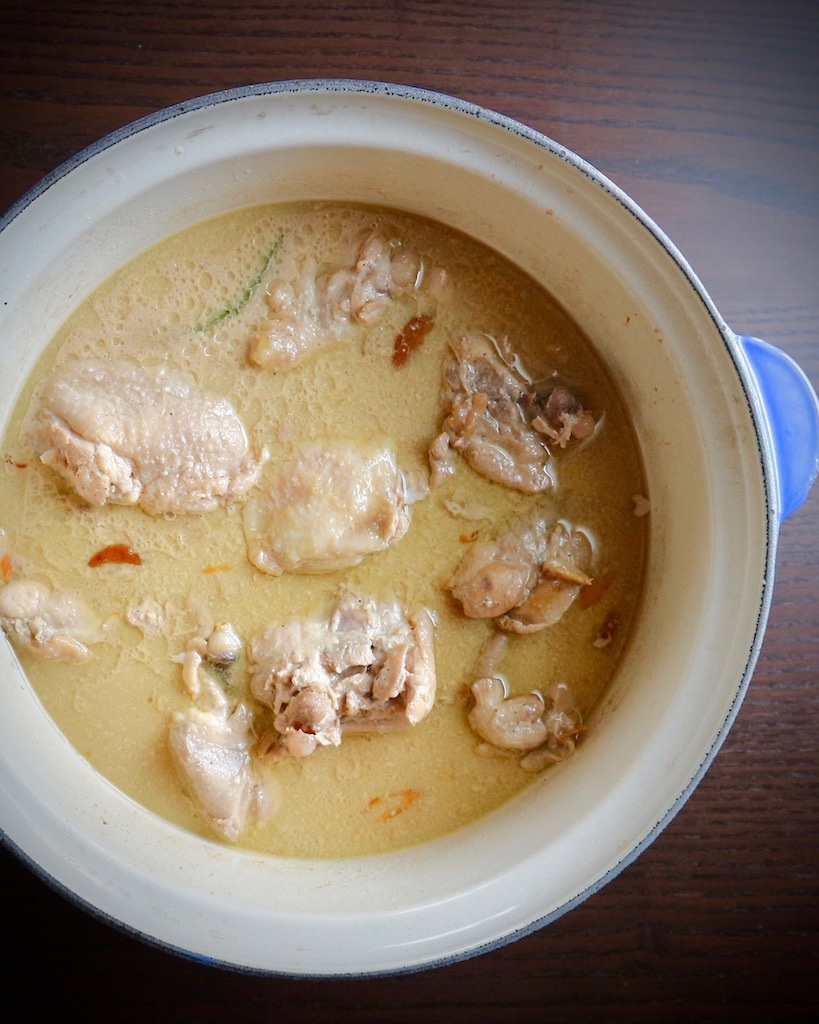 Chicken Adobo
Image credit: Natasha Alli
Homesick Filipino cooks abroad will know that no matter where we go, our motherland's cuisine will always be with us in our home kitchens. For Natasha Alli, who hosts the podcast Exploring Filipino Kitchens, Filipino food has always been her link to the Philippines where she grew up, even while she now lives thousands of miles away in Canada. 
In the podcast, Alli, a Filipina food & travel writer known for her palabok recipe, discusses the Filipino diaspora's food culture by chatting with fellow Filipinos across the world. They take turns to share what it's like to build a Filipino kitchen away from home, while there are also occasional episodes where Alli shares her discoveries on her food trips back to the Philippines. In Episode 23, for example, she takes us on her culinary visit to Iloilo and Antique. 
Tune in to Exploring Filipino Kitchens on Spotify or Apple Podcasts.
---
7. Walwal Sesh – learn how to take on challenges in romantic relationships
---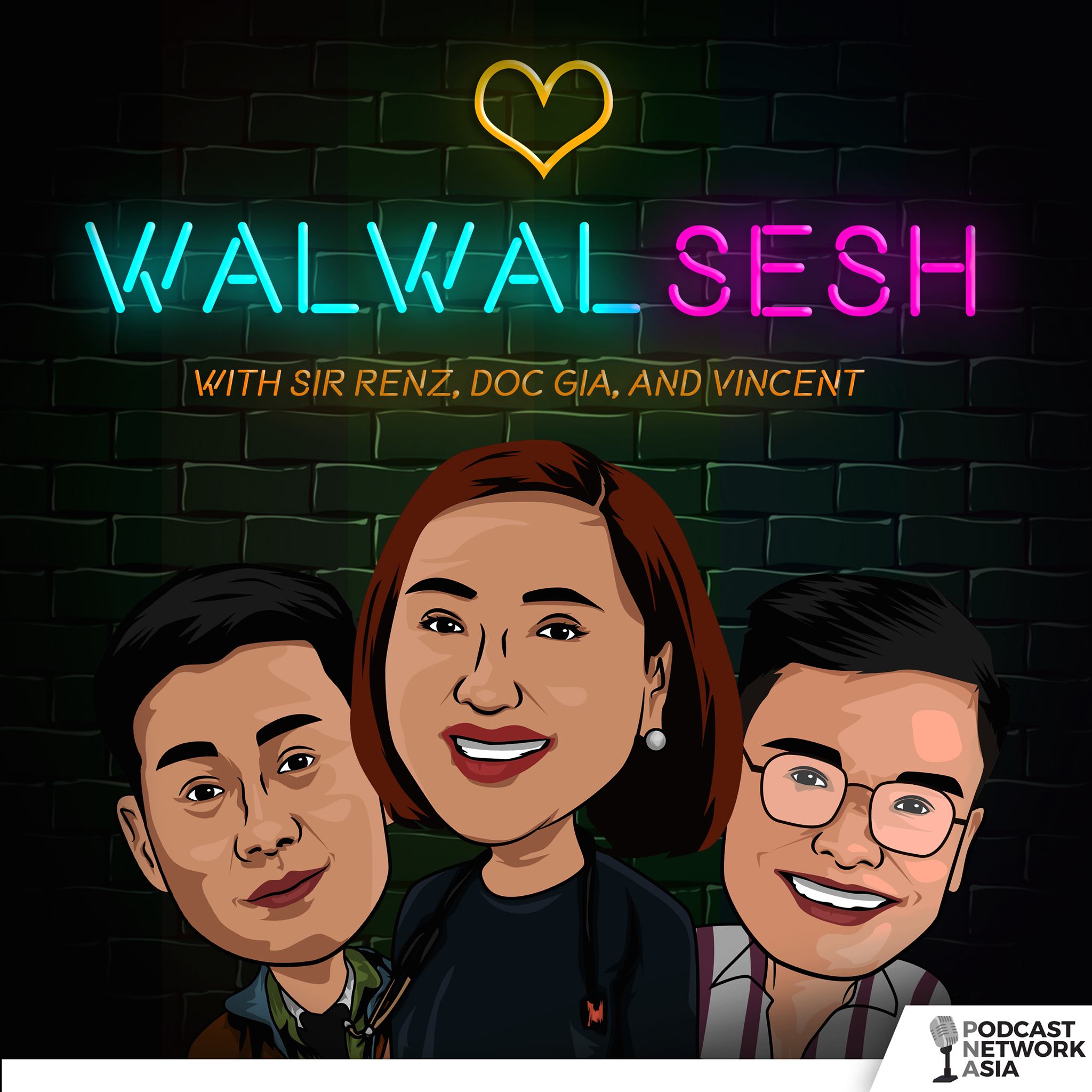 Image credit: Walwal Sesh Podcast
Many people nursing a broken heart turn to walwalan sessions, but we all know that drinking alcoholic beverages doesn't actually solve our problems with love. Romantic relationships can indeed be hard to navigate, so the podcast Walwal Sesh, hosted by Filipino doctors-influencers Dr. Renz Argao and Dr. Gia Sison along with nutritionist and med student Vino Orajay, is here to help us make sense of our hearts' troubles. 
With their scientific expertise, they help us let go and move on, and talk about other sawi topics such as how you can manage your expectations of your partner, or whether you should let go of or hold onto your past relationships. 
Tune in to Walwal Sesh on Spotify or Apple Podcasts.
---
8. Stories After Dark – dive into local crimes and mysteries
---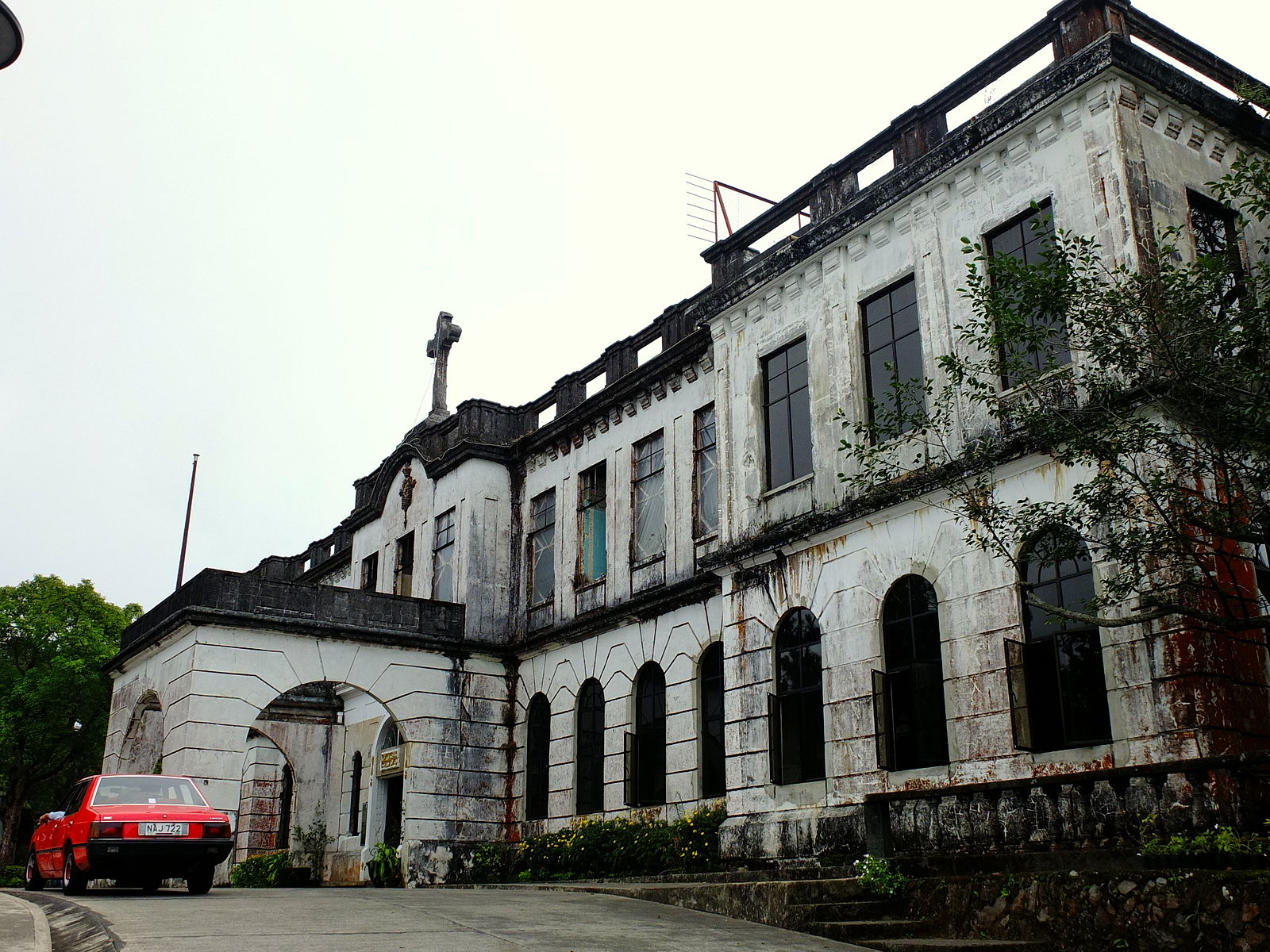 Dominican Hill Retreat House in Baguio
Image credit: Wikimedia Commons
Many of us can't get enough of true crime stories and tales of haunted houses – the mysteries behind these real-life and fictional tales have kept many curious souls awake at night.
That's why Stories After Dark, run by a solo producer who goes by the name of Derek, tells the stories of crimes that have shocked Filipinos over the years from the murder of transgender woman Jennifer Laude in 2014 to the murder and rape of UPLB student Mary Eileen Sarmenta in 1993. 
Horror stories, such as urban legends surrounding Balete Drive in Quezon City and the Dominican Hill Retreat House in Baguio, are also told here in detail – for us to listen to whenever we crave the thrill of being scared. 
Tune in to Stories After Dark on Spotify or Apple Podcasts.
---
9. PH Murder Stories – true crime stories from the Philippines and beyond
---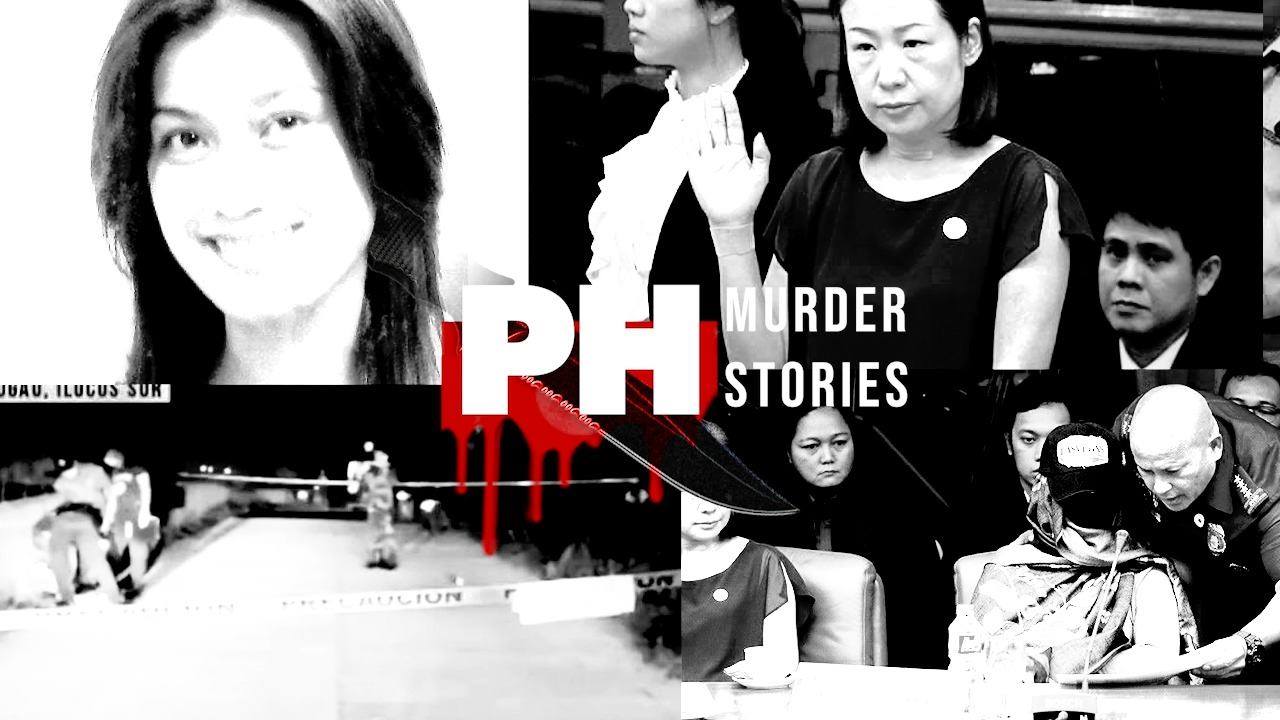 Image credit: PH Murder Stories
While Stories After Dark tackles the biggest and most popular crimes, you can tune in to PH Murder Stories for stories that may be widely forgotten but that were big news when they happened – such as killings left unexplained, or subjects who've disappeared without a trace.
Some episodes, for example, discuss the killing of medical student Alona Bacolod-Ecleo, married to a man involved in a cult, who was found dead inside a garbage bag in Cebu in 2002.
Another episode goes back to Valentine's Day 1993, when Filipina China Rose Sims suddenly disappeared in the United Kingdom after she confessed that she feared for her life due to her husband's violent behavior. Her body has yet to be found.
Tune in to PH Murder Stories on Spotify, Google Podcasts, or Apple Podcasts.
---
10. Go Filipino: Let's Learn Tagalog – basics of Tagalog
---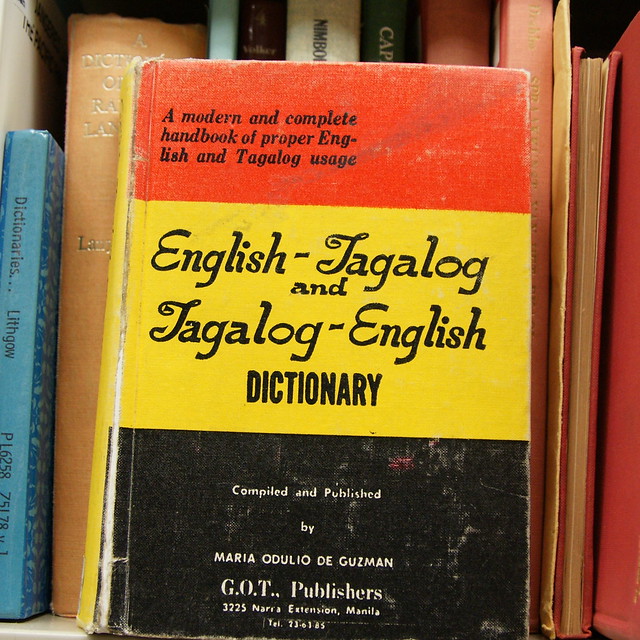 Image credit: romana klee
The Philippines is a nation speaking in various tongues, known for its linguistic diversity with over 180 native languages. But if you want to begin your grasp of the Filipinos' languages, start with Tagalog, the language widely spoken in the nation's capital and around Metro Manila. 
Go Filipino: Let's Learn Tagalog is for those with little to no understanding of Tagalog, and hosted by Kris Andres, a self-confessed language nerd who has also written about the language for media publications like BuzzFeed. The podcast begins tackling the basics, such as vowels and saying yes or no. From there, you'll learn your root words and useful phrases you can use in daily conversation. 
Tune in to Go Filipino: Let's Learn Tagalog on Spotify or Apple Podcasts.
---
11. Conversations with Randy David – discussing how health, music, architecture, and educational trends affect Filipinos
---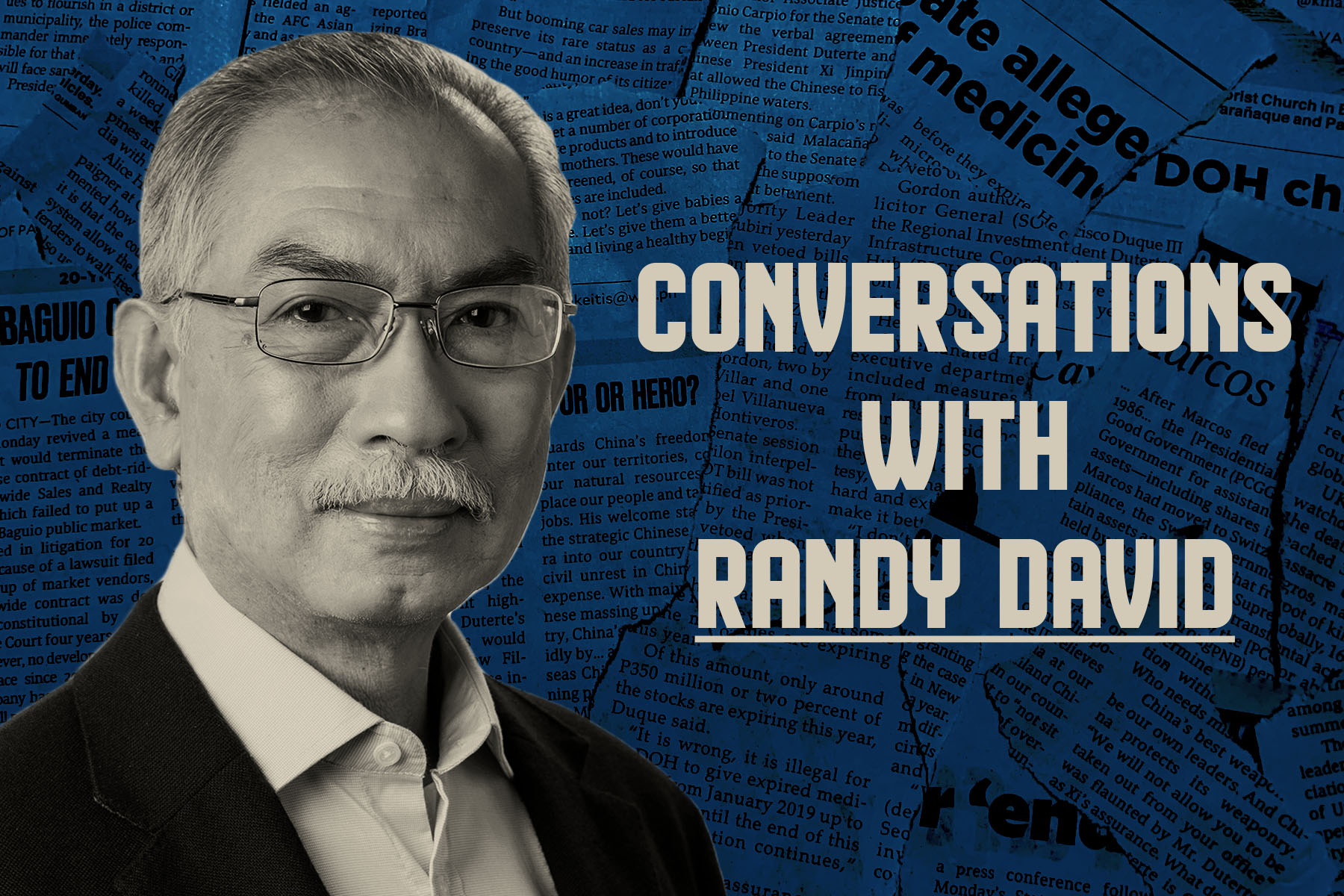 Image credit: Conversations with Randy David
It can be messy to scroll through the news on current events and issues in the Philippines these days, but Conversations with Randy David, hosted by the leading sociologist known for his column in the Philippine Daily Inquirer, is here to help us make sense of it all. Along with leading thinkers, David discusses subjects ranging from health to music to architecture and to educational trends in the country, and how they affect us. 
In the episode with noted child psychiatrist Dr. Cornelio Banaag, for example, the two shed light on mental health among young Filipinos today. And in another episode with veteran broadcast journalist Cheche Lazaro, the two discuss how the Internet has given a platform for anyone to voice his opinions compared to traditional media. 
Tune in to Conversations with Randy David on Spotify or Apple Podcasts.
---
– International podcasts –
---
12. Freakonomics Radio – learn about the hidden science behind everyday things
---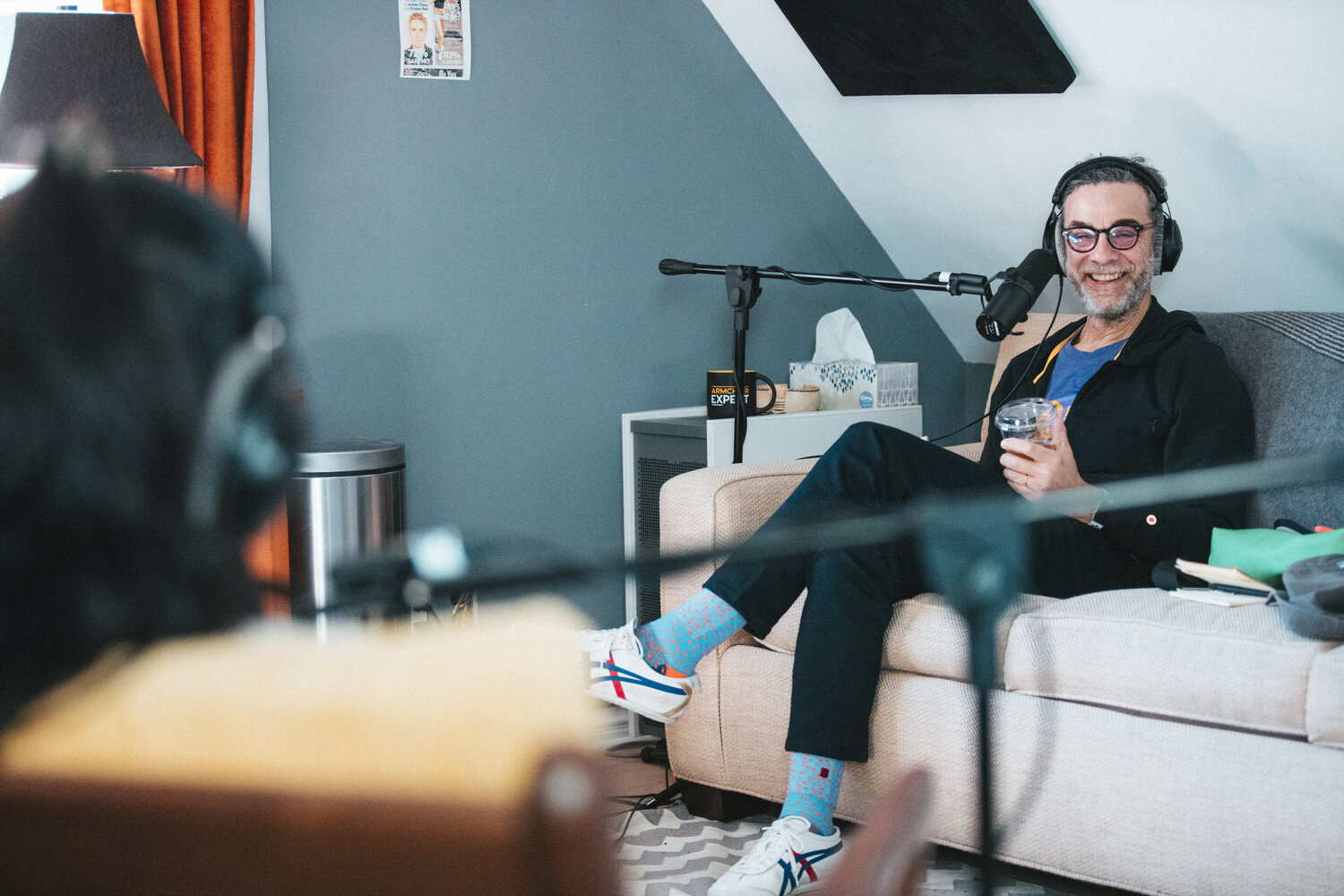 Image credit: Armchair Expert
Maybe you've always wanted to know more about random facts of everyday life, such as the reason behind your news consumption habits or why you still can't let go of your cash despite your e-wallets. If your mind is always curious about the hidden science of common phenomena, you should add Freakonomics Radio to your list.
The podcast, hosted by former New York Times Magazine journalist Stephen Dubbner along with frequent guest economist Steve Levitt, poses questions on anything under the sun and answers them from an economic point of view, without being too formal. You'll never look at the world the same way again after giving this podcast a listen!
Tune in to Freakonomics Radio on Spotify or Apple Podcasts. 
---
13. The Lavendaire Lifestyle – tips on self-love and healthy mindsets
---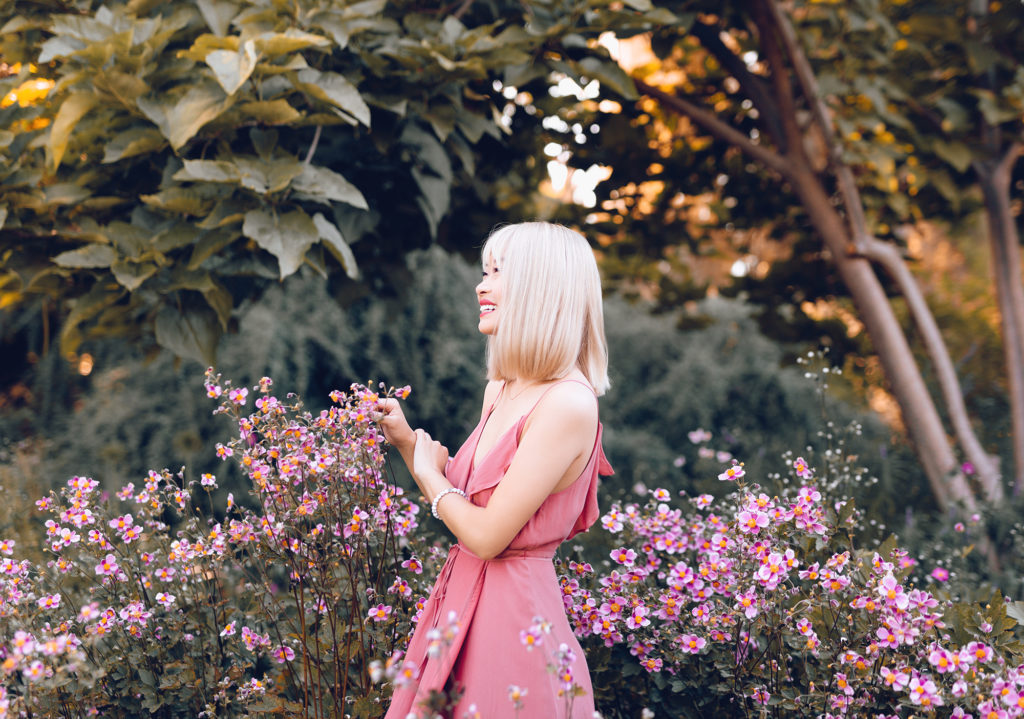 Image credit: Lavendaire
Improving the quality of our lives starts with a healthy mindset – and this is what The Lavendaire Lifestyle podcast is all about. Hosted by YouTuber Aileen Xu, the podcast shares ways to cultivate positive attitudes towards ourselves along with insights from professional lifestyle coaches who guest on the show. 
From content creation career tips to personal branding to productivity hacks and decluttering methods, Xu also guides you on ways to design your life in an unpredictable world.
Tune in to The Lavendaire Lifestyle on Spotify or Apple Podcasts. 
---
14. Japan 2.0 – Japanese subcultures introduced in English
---

Image credit: Japan 2.0
Aside from living in a country with famous tourist spots, the Japanese have a unique way of living, as seen from their funky districts to their fashion trends. Japan 2.0 is hosted by David and Matt, two guys in Japan who used to live in the United States, and discusses Japanese subculture, history, neighborhoods, and all things unique to Japan. 
You can learn how the Japanese took inspiration from the fashion sensibilities of US Ivy League schools post-World War II, or hear the sounds of popular districts in Tokyo such as Shibuya, Omotesando, and Harajuku in the podcast episodes. So if you're looking forward to visiting the Land of the Rising Sun in the future or are a self-confessed Japanophile, this pod is for you. 
Tune in to Japan 2.0 on Spotify or Apple Podcasts.
---
15. The Daily – current events & phenomena explained
---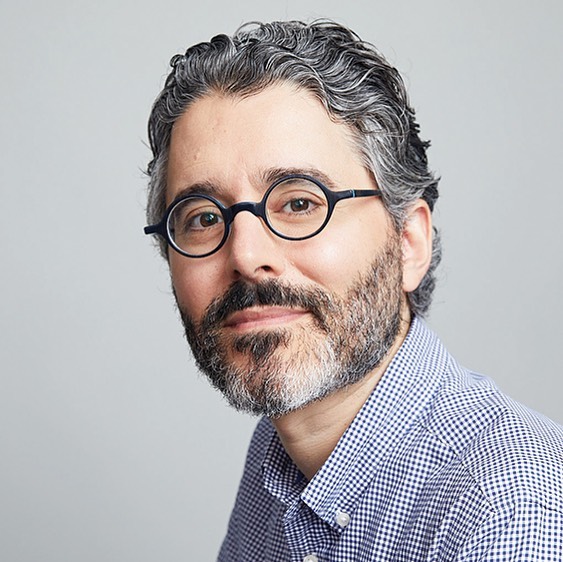 Image credit: @dctrending1 
For those who can't make sense of the deluge of US and global news these days, The New York Times's The Daily is your podcast. Hosted by Michael Barbaro who has been covering politics with the paper since 2005, The Daily makes sense of current events and phenomena, such as the latest on Donald Trump and cancel culture, that are happening in the US and around the world. Recent episodes include discussions on Trump's policies against immigrants and the California wildfires. 
The podcast is one of the most popular in the US, attracting 2 million listeners a day, and we can see why. Barbaro, aside from his general expertise gained from years of reporting, has a voice that can turn your habit of listening to news into an engaging daily habit. 
Tune in to The Daily on Spotify or Apple Podcasts.
---
16. Serial – investigating stories of crimes in the US
---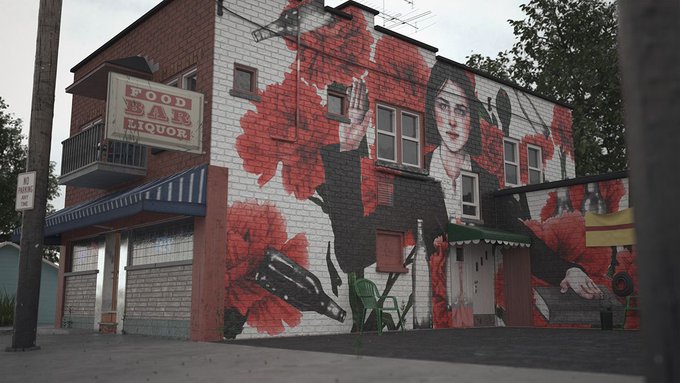 Image credit: Serial 
Often credited to have paved the way for mainstream podcasting today, Serial has been around since 2014. Hosted by investigative journalist Sarah Koenig, it explores extraordinary crimes that have happened in the US, allocating one season for a single case. Season 1, for example, focuses on the case of Hae Min Lee, a popular high school senior in Baltimore who disappeared one day in 1999. 
Fom narrating real-life crimes, the podcast currently in its 3rd season also gives us a look into the US criminal justice system, the workings of which many are curious about these days. Listeners are in good hands as Koenig has covered crime and politics for various media outlets and was named in Time Magazine's 100 Most Influential People list in 2015. 
Tune in to Serial on Spotify or Apple Podcasts.
---
17. The Bill Simmons Podcast – sports & TV
---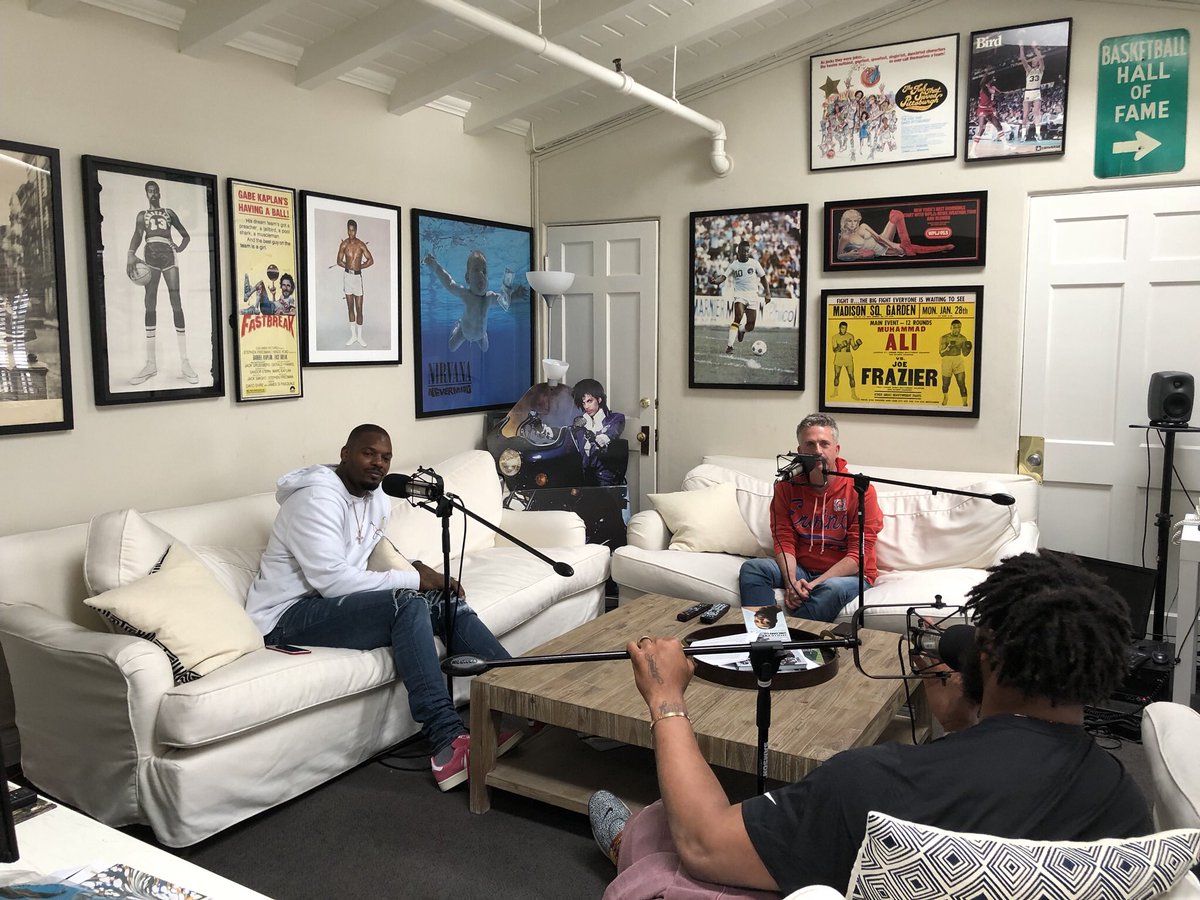 Image credit: Bill Simmons
Former ESPN writer Bill Simmons is known for his lively commentaries that speak to the heart of a dedicated sports fan. He lets you experience his style in audio through The Bill Simmons Podcast, created in collaboration with HBO. 
The podcast's episodes include topics – such as the Golden State Warriors' dominance, updates on LeBron James, and Tom Brady's contract – that only a true blue sports fan can relate to. You also get to hear your favorite athletes – name Kevin Garnett or Steve Nash – give their two cents as they're often guests on the show. Simmons even weaves his takes on TV shows such as Saturday Night Live and Game of Thrones along the way in some episodes, talking with TV critics or celebrities. 
Tune in to the Bill Simmons Podcast on Spotify or Apple Podcasts.
---
18. NPR Planet Money – money and economic issues made simple for everyone
---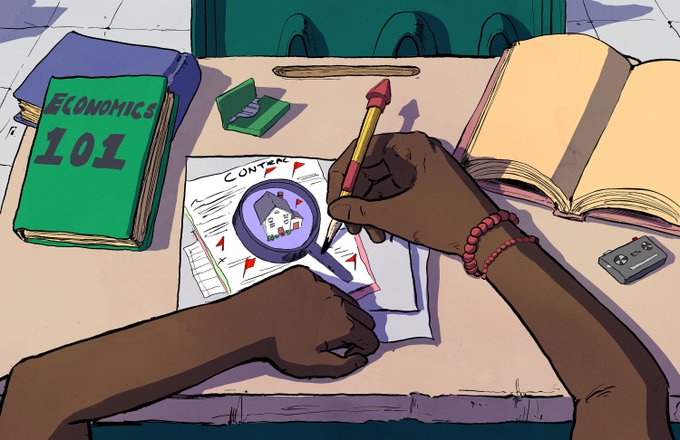 Image credit: NPR's Planet Money
Not everyone can understand the specific principles behind how money and debt works, especially during a crisis like COVID-19 where financial news comes in fast and furiously. But making sense of the workings of the economy becomes less academic and more fascinating thanks to NPR Planet Money. 
In the podcast, NPR journalists break down complex economic topics for the average Joe. Gain a basic understanding of the US antitrust laws written to protect small businesses and consumers from big corporations, or decide if US government proposals will indeed lessen the impact of COVID-19 on the US economy after a listen. 
Tune in to NPR Planet Money on Apple Podcasts or Google Podcasts. 
---
19. Switched on Pop – behind the scenes of pop music
---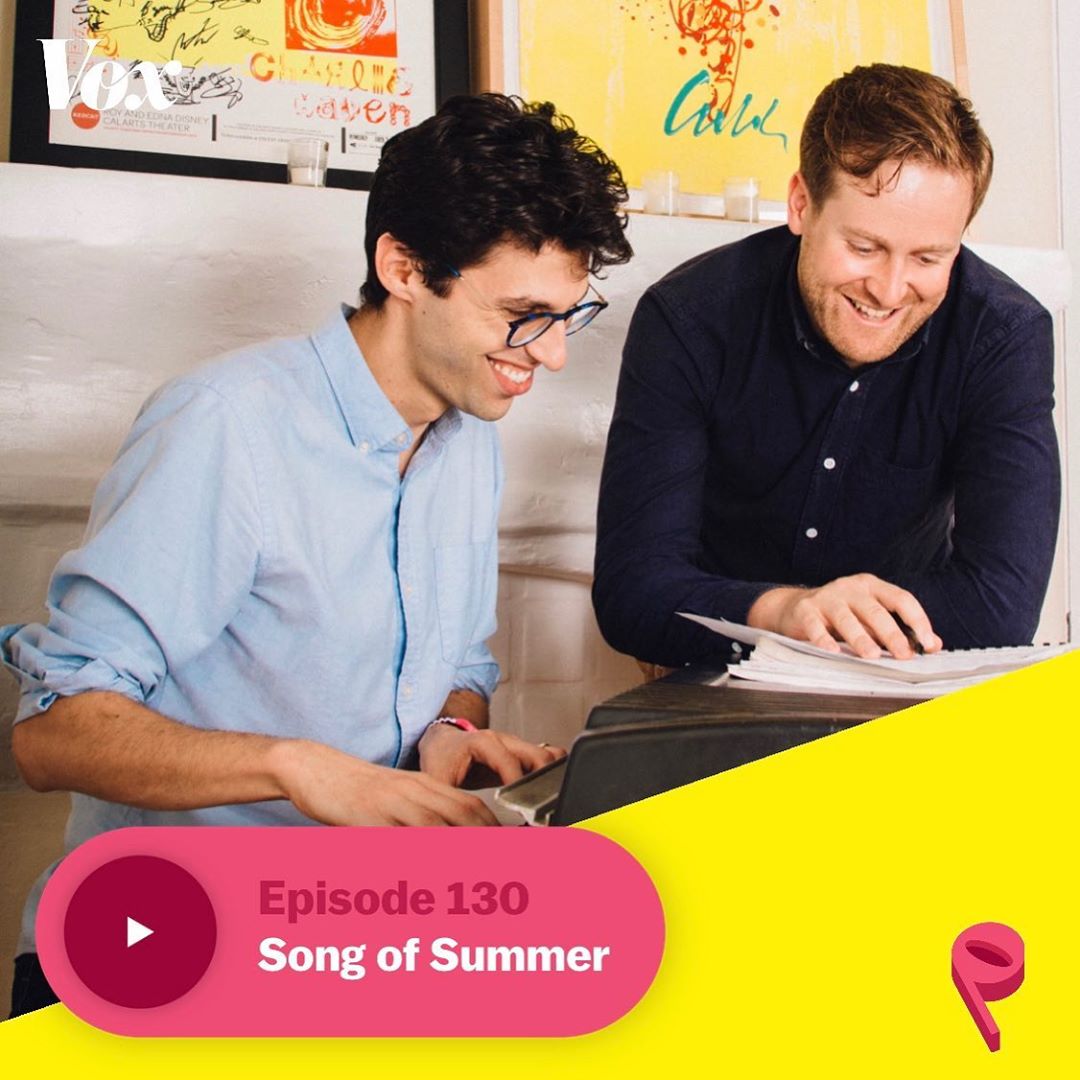 Switched On Pop hosts Nate Sloan and Charlie Harding
Image credit: Switched On Pop 
We often listen to popular music to entertain ourselves. But for musicologist Nate Sloan and songwriter and producer Charlie Harding, we can take our appreciation of these addictive jams such as Benee's "Supalonely" and Taylor Swift's "Cardigan" to the next level by analyzing what makes them popular. 
Their podcast, Vox's Switched on Pop, helps us make sense of the latest single or album dominating the charts in a way that balances the academic and the conversational. 
Tune in to Switched on Pop on Spotify or Apple Podcasts. 
---
20. SojuTalk – K-pop & fan culture
---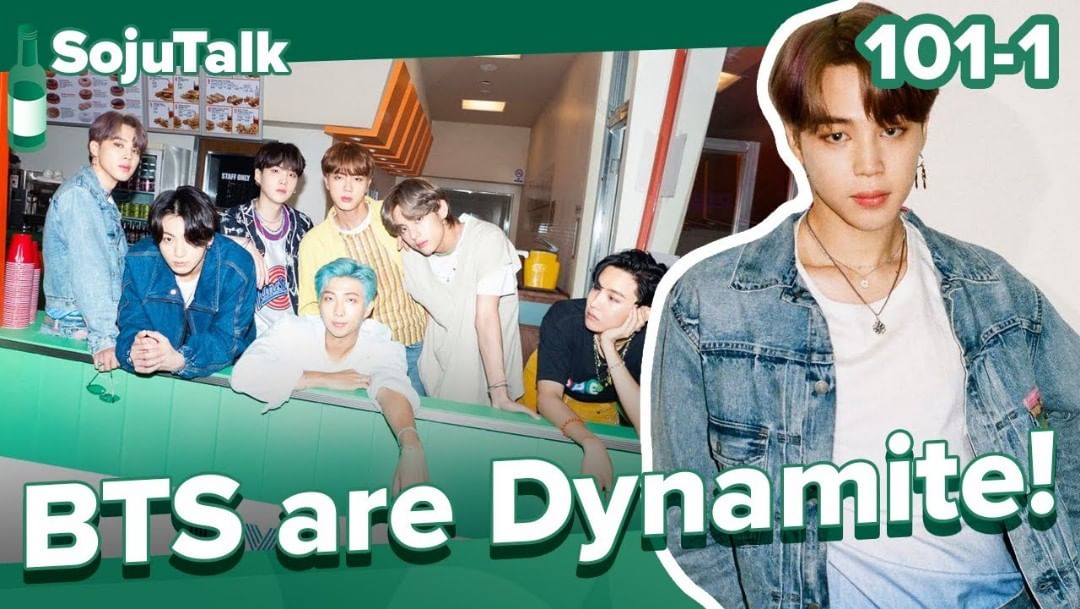 Image credit: @sojutalk
Filipino K-pop stans can now discover a like-minded group of fans who discuss all things K-pop in their podcast, SojuTalk. Featuring hour-long episodes that shed light on the newest releases from K-pop artists such as BTS and Blackpink, they not only explore their stars' albums and songs, but also discuss the culture that surrounds the K-pop fandom.

After all, popular conversation topics such as the social stigma of liking K-pop and the issues surrounding YG Entertainment do deserve some serious attention in between jamming out to the latest charting hits. 
Tune in to SojuTalk on Spotify or Apple Podcasts.
---
21. TED Talks Daily – profound takeaways on various topics from science to arts
---
It can be difficult to stay inspired lately as the pandemic stretches on, but you can always count on TED Talks Daily to lift your spirits up, filled with profound takeaways on topics from science to government to arts. 
You can listen to astronomer Mike Brown discuss the search for our solar system's ninth planet in one episode, or you can appreciate the impact of the arts to social movements by listening to a talk given by writer Aja Monet and artist phillip agnew. For those who prefer to read or want to take notes from an episode, each episode comes with a helpful transcript and a video you can find on TED's website. 
Tune in to TED Talks Daily on Spotify or Apple Podcasts. 
---
Best podcasts to tune in to
---
Consuming content in long-form has never been easier with podcasts, allowing you to be entertained with in-depth discussions while you do your day-to-day tasks.

And given the thousands of podcasts now available, it's worth catching up on the podcasts with many devoted listeners by adding our recommendations above to your library. 
Also check out:
---
Cover image adapted from: Sora Shimazaki, romana klee, Behind Relationship Goals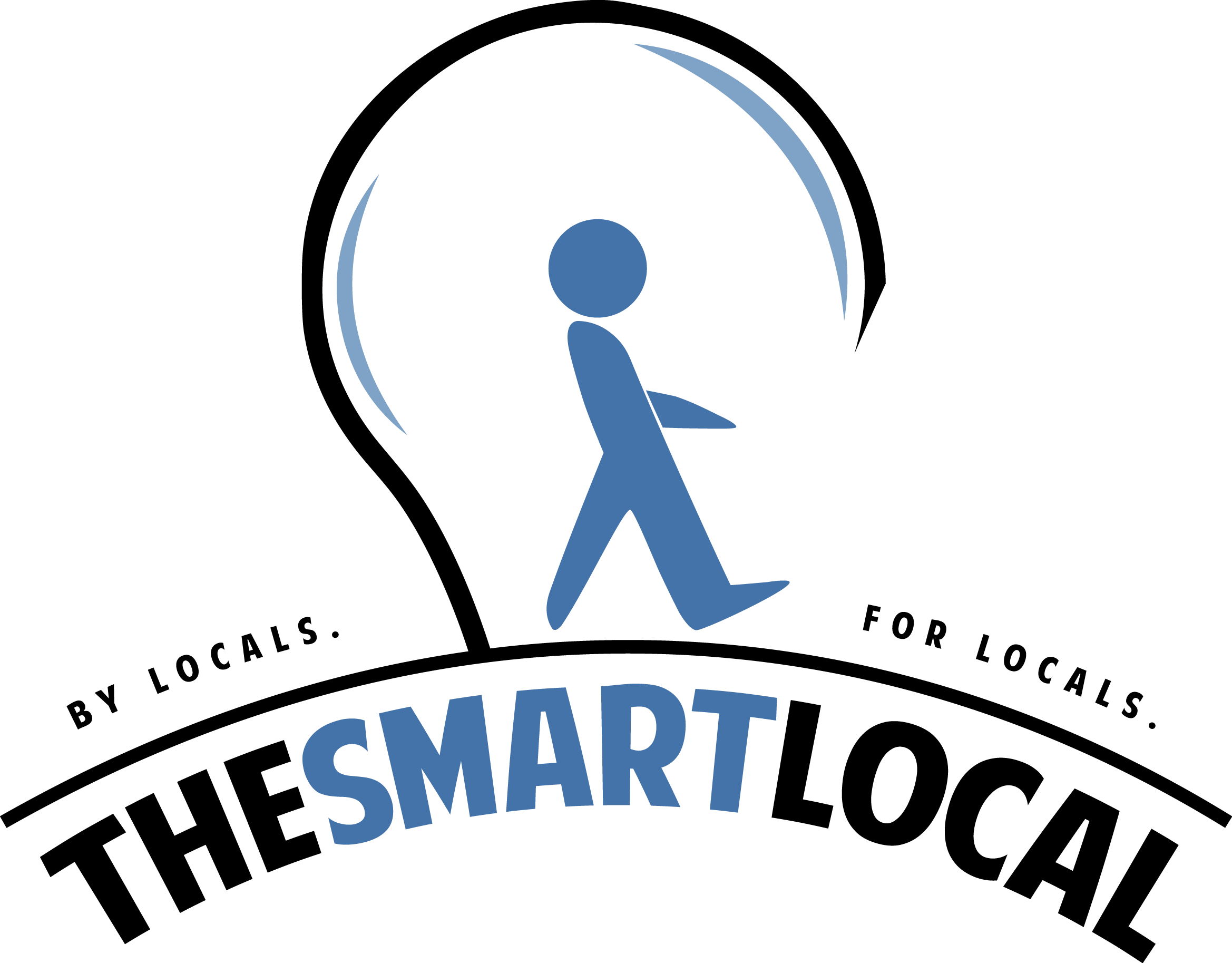 Drop us your email so you won't miss the latest news.