Megan Young & Mikael Daez's extreme couple adventures
---
When Miss World 2013 Megan Young and actor Mikael Daez tied the knot early this year, we were all giggling our hearts out for them. After all, we have easily grown to love this couple who are known to be down-to-earth even when they're big celebrities in the Philippines – and that includes their travels. Not the type to bask in opulence and castles, they would rather rough it out with extreme and fun adventures such as glacial hiking and spontaneous beach trips. 
Megan and Mikael indeed embody the hashtag #travelcouplegoals – and here are 9 times they proved that their travels are something couples out there should put on their bucket list. 
---
1. They've travelled the world together since 2010

---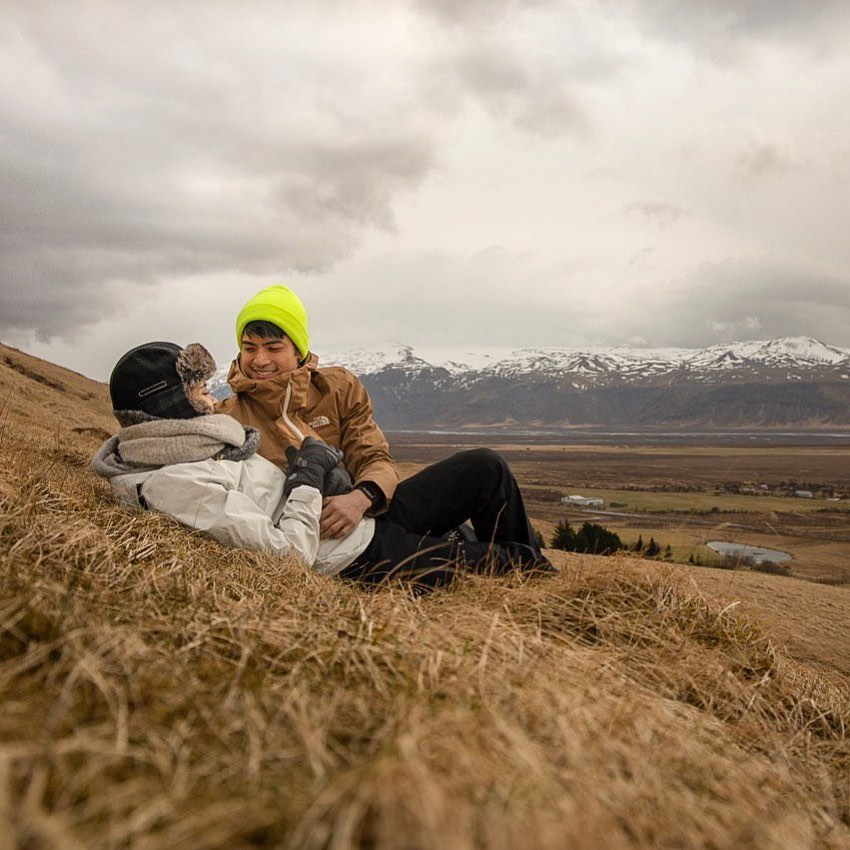 Image credit: @meganbata 
When Mikael lent Megan his jacket in an event they both attended roughly 9 years ago, little did they know that fateful meeting would pave the way for their almost a decade's worth of relationship – and travels. Even before they were officially a couple, they have been long-time travel buddies, first exploring the world in 2010, when they went to Hong Kong with a group of friends after scoring flight tickets from a seat sale.
That was long before they began their Youtube vlogs showing their travels in distant corners of the world – from Philippines to Iceland.
---
2. They're next-level adventurers who climbed Icelandic glaciers together
---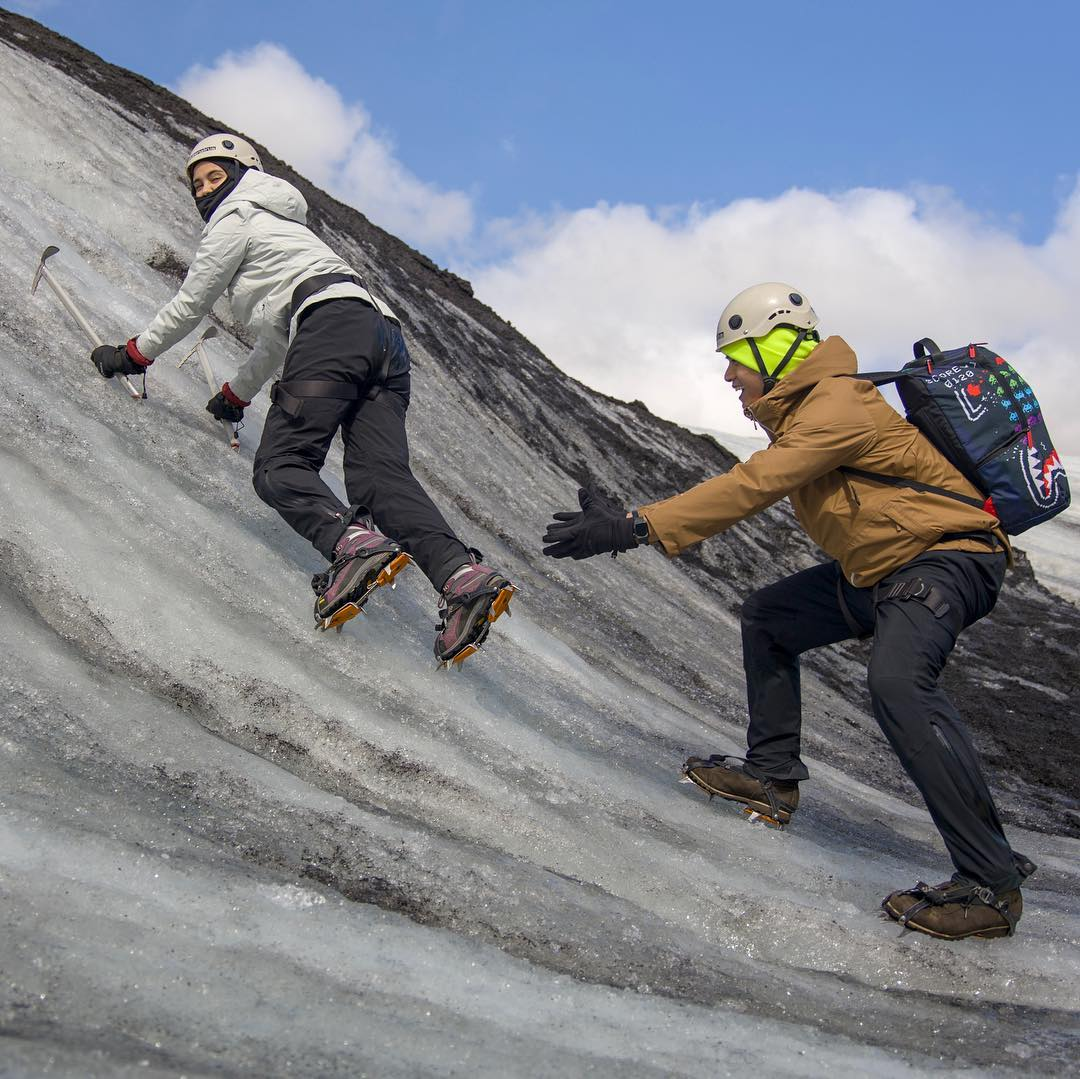 Image credit: @mikaeldaez 
Not even glaciers – which are risky combinations of crystalline ice, snow, rock, sediment, and liquid – can stop these daredevil adventurers. Geared up with their ice axes, crampons, and bravery, they have hiked up the glaciers of Iceland like – as their tour guide advised – an "aggressive penguin who has been riding a horse for two weeks".
---
3. They shared a mini picnic on top of a mountain in Iceland

---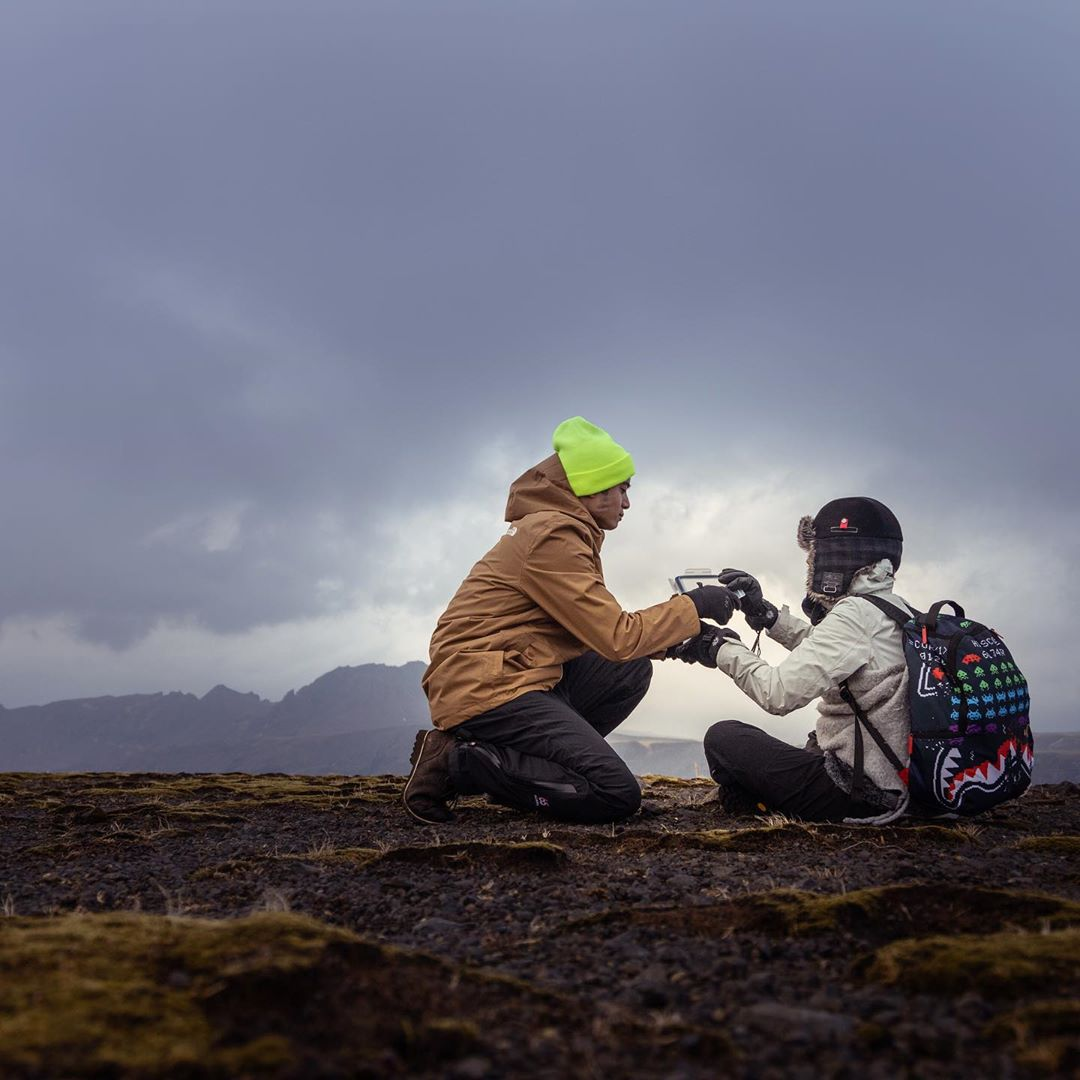 Image credit: @mikaeldaez
Only Mikael knows how to give a blanket of warmth to Megan's heart – literally. After they'd reached the top of a peak in Iceland, Mikael came to the rescue of a freezing cold Megan, giving her a blanket, a coffee, and a sandwich – a mini picnic on top of a mountain that us plebs can only dream of. 
---
4. They're champs when it comes to spontaneous trips
---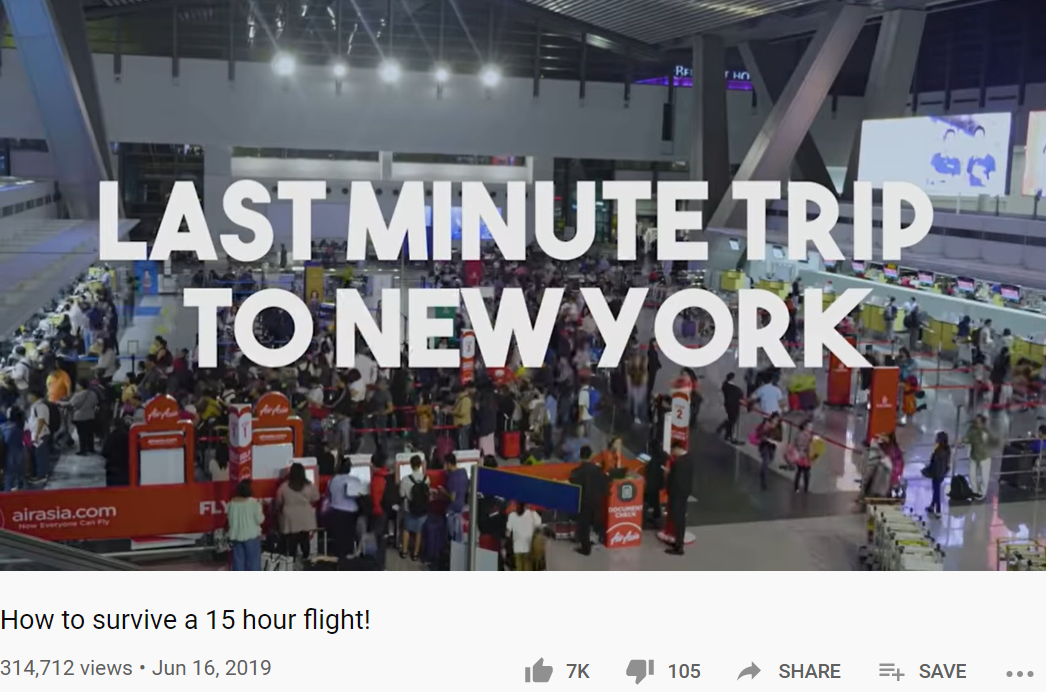 Image credit: Mikael Daez
When you're bitten by the travel bug, it totally makes sense to book your flight two hours before. This couple pulled off a trip to New York from Manila with only two hours of planning. Even if long-haul flight tickets are a bit pricey, taking such a trip still requires traveling hacks that only seasoned travelers know.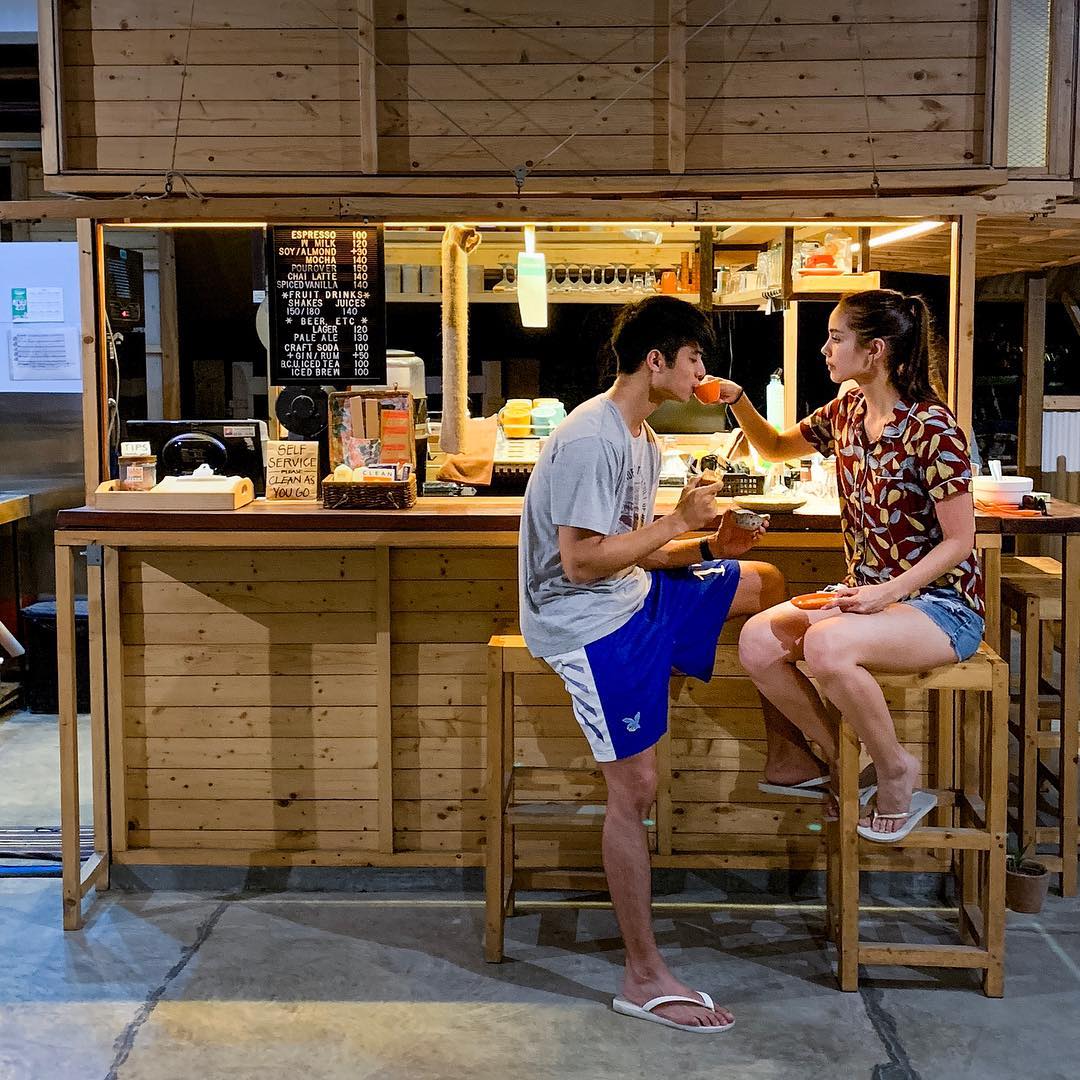 Image credit: @mikaeldaez 
Back home, they can decide that they want to hit up a beach — like how they took a trip to La Union after Mikael's taping to sip coffee, play video games, and flat out relax under the sun. Nyaaaaaw. 
---
5. They have the best travel hacks for their fans on how to survive a long-haul flight
---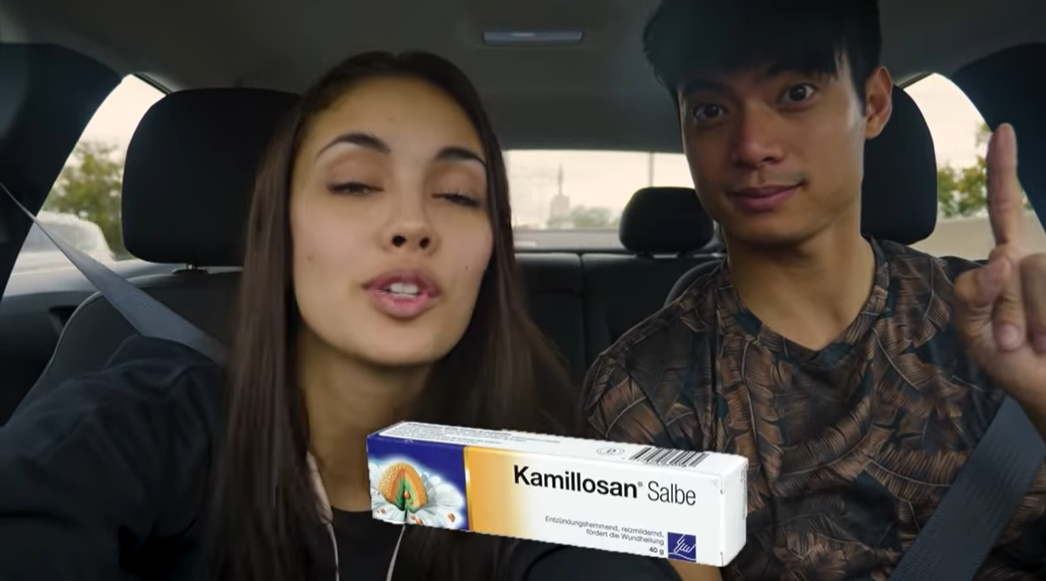 Image credit: Mikael Daez 
The first long-haul flight for a couple is indeed a milestone – it means going across continents to the most distant countries we only dreamed of before. But getting there is also a challenge, as long-haul flights aren't the most comfortable. 
Fortunately, Megan and Mikael got us covered in the travel hacks they did when they took a long-haul flight to New York stretching from 15 to 18 hours: 
a) Get a cheap massage before your flight to relax those muscles; 
b) Don't forget to pack Kamillosan (a herbal throat spray available in most Philippine pharmacies) to relieve your sore throat  
c) and to follow flight attendants' advice  to book two seats separated by an empty seat in the back row, because, "more often than not, nobody gets the middle seat in between two people." That's how the couple got some extra space to themselves on the plane.
---
6. When Mikael decided to take a nice photo of him and Megan at Umeda Sky Building after he goofed with her fear of heights
---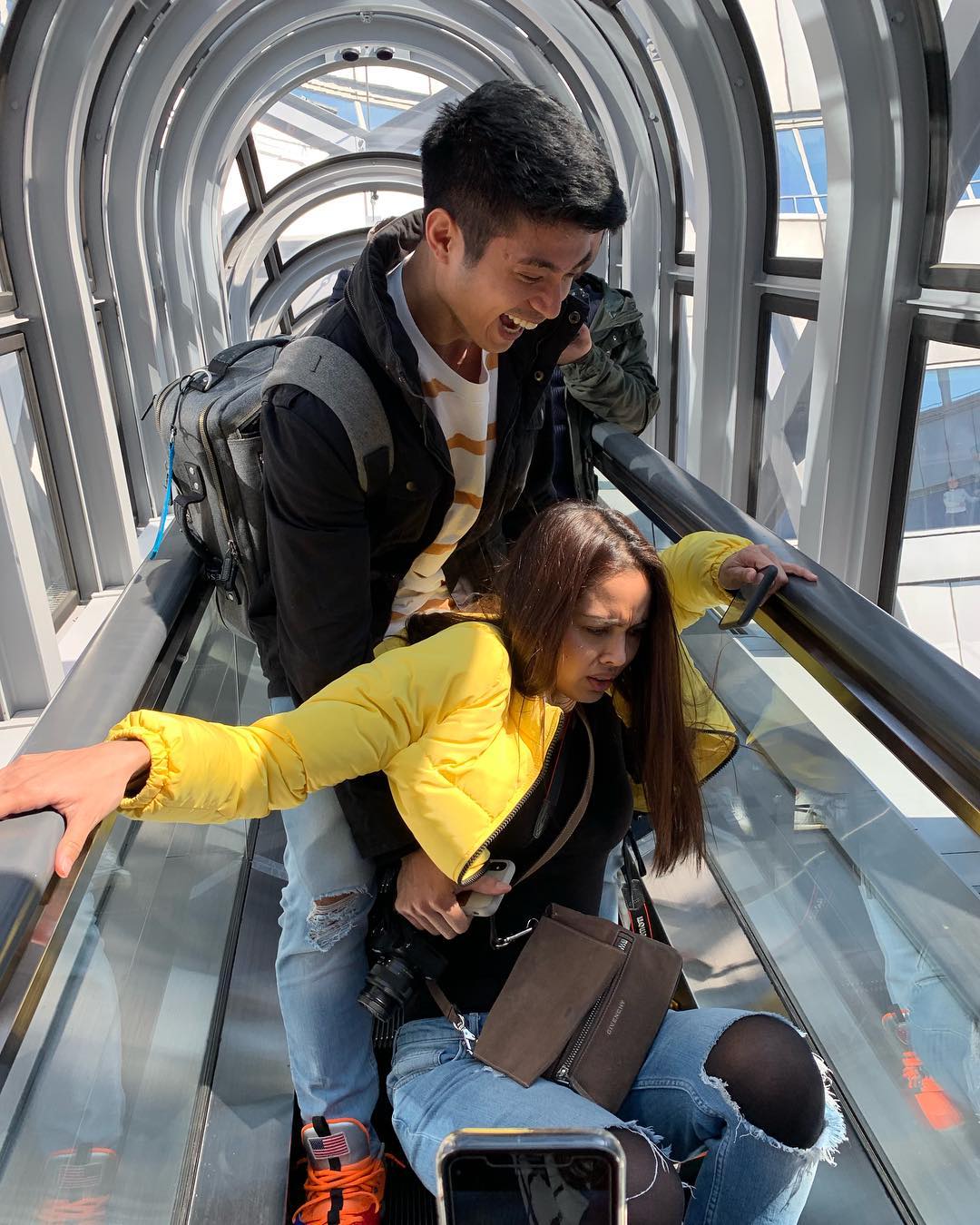 Image credit: @mikaeldaez 
You can goof around your girlfriend's fear of heights for a minute, but make sure you treat her like a queen after, like what Mikael did with Megan on Umeda Sky Building's bridgeway escalator. While Megan seemed to be enjoying herself so much on the 173-meter, 40-floor building in Japan that she forgot her fear of heights, Mikael "gently" reminded her to look down — hence Megan's intense, panicked reaction captured in the photo above. 
Well, we get Megan – the bridgeway is suspended in the air, this high up: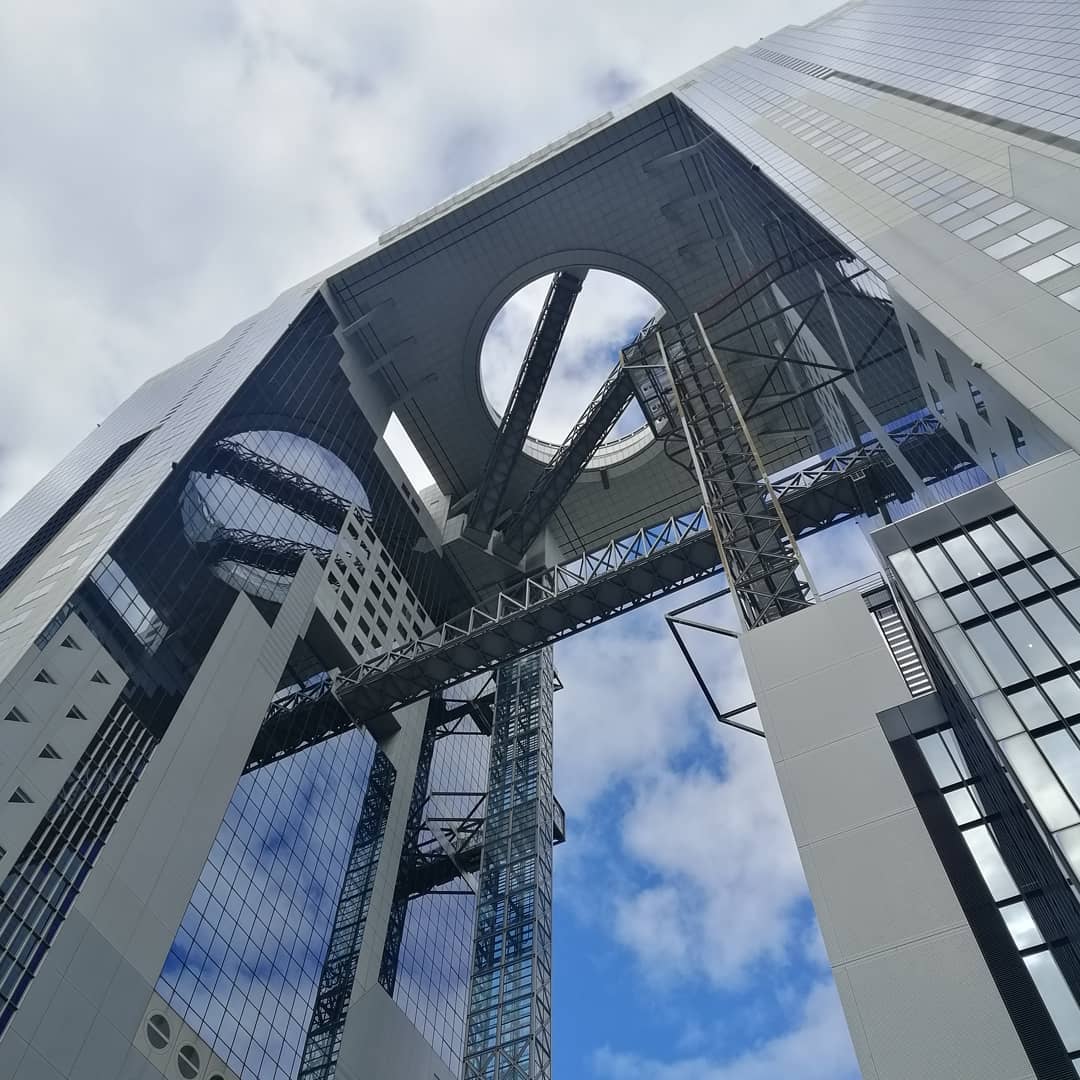 Image credit: @thatguysdiary  
But all's well that ends well: Mikael made up for his foolery with this lovely couple photo of himself and a smiling Megan.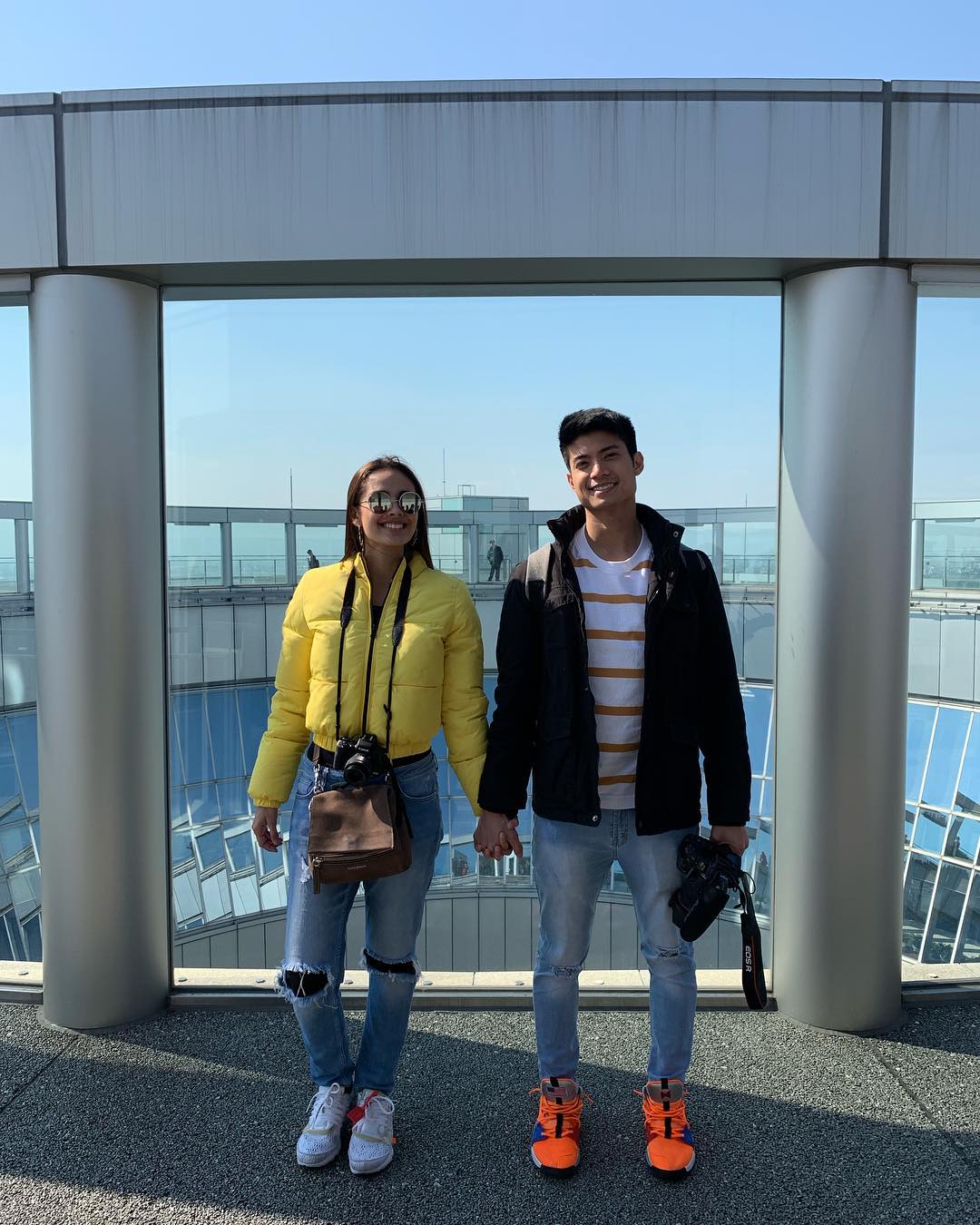 Image credit: @mikaeldaez
---
7. When they're in a place like New York but not even the city's hyper-urban setting can stop them from looking for coffee

---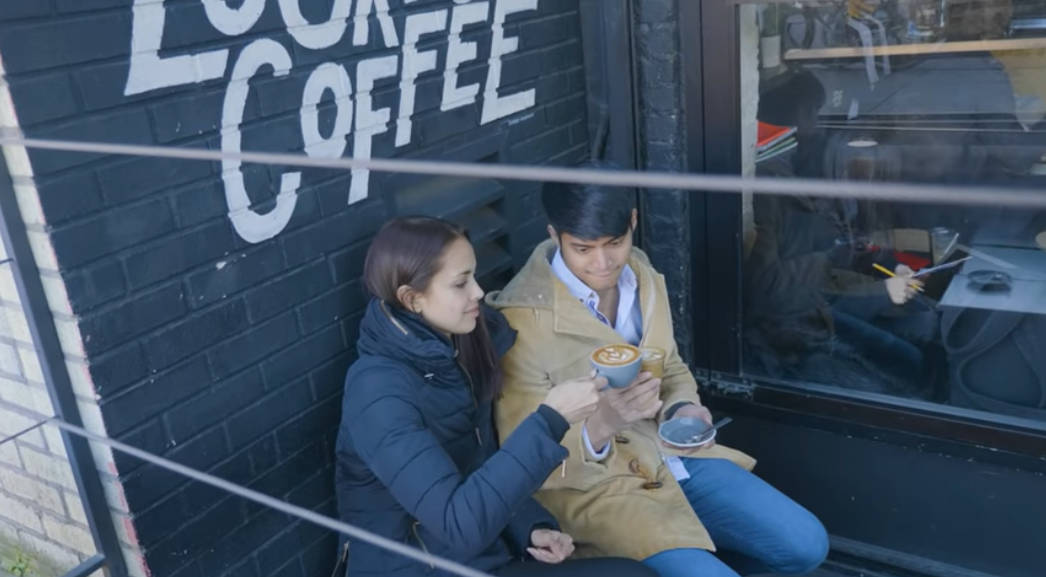 Image credit: Mikael Daez 
If there's one thing that binds these two together, it's their shared passion for coffee. They can be in a place like New York, but nothing can stop them to hunt for that beverage that's been a part of their love language. "How we show our love more is through . . . actions, like us making coffee for each other," Megan even once said in an interview with PEP. 
Coffee is so special for them that Mikael even gave Megan a bag of coffee beans as his wedding gift. "His wedding gift for me was a delicious bag of coffee beans 'cause I love coffee and that's what makes me happy. And he knows na if he gets this for me, I will be completely happy."
---
8. Exploring off-the-beaten streets in the Maldives

---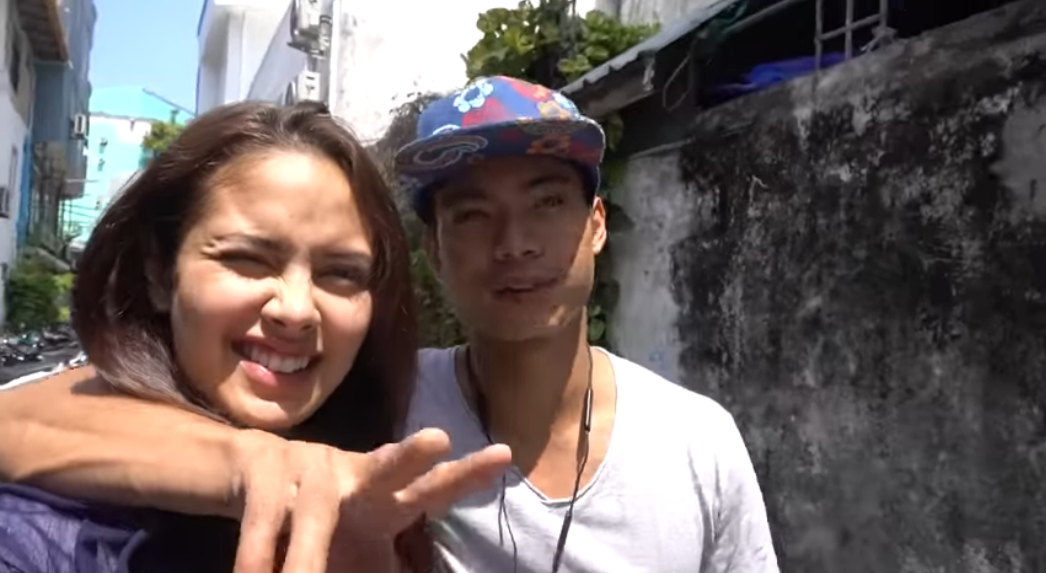 Image credit: Mikael Daez 
We easily conjure images of crystal clear waters when we dream of going to the Maldives, but the small South Asian island nation isn't just all about the beaches. On their trip to the country, this couple yet again went  to places not often explored by tourists, taking us to the picturesque colorful urban streets of Male, Maldives.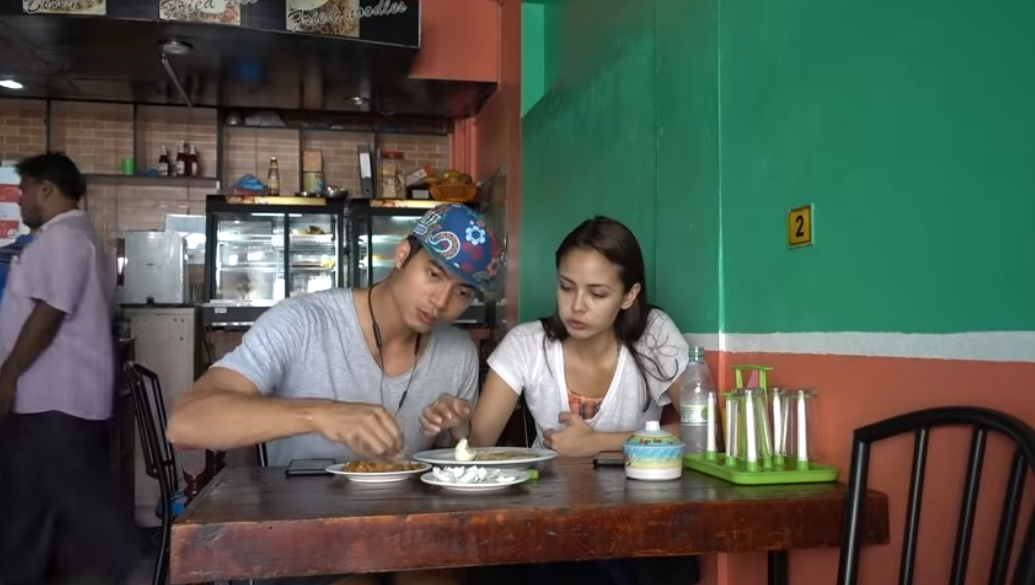 Image credit: Mikael Daez 
There are no big tourist attractions in this part of the country, but as expected from this couple, they just let their wanderlust spirits take them to places where locals eat such as in the Cafe Ten Thousand and where budget travelers book their accommodations such as in Somerset Inn. 
---
9. They discovered the coldest peaks in Benguet in the middle of scorching Philippine summer
---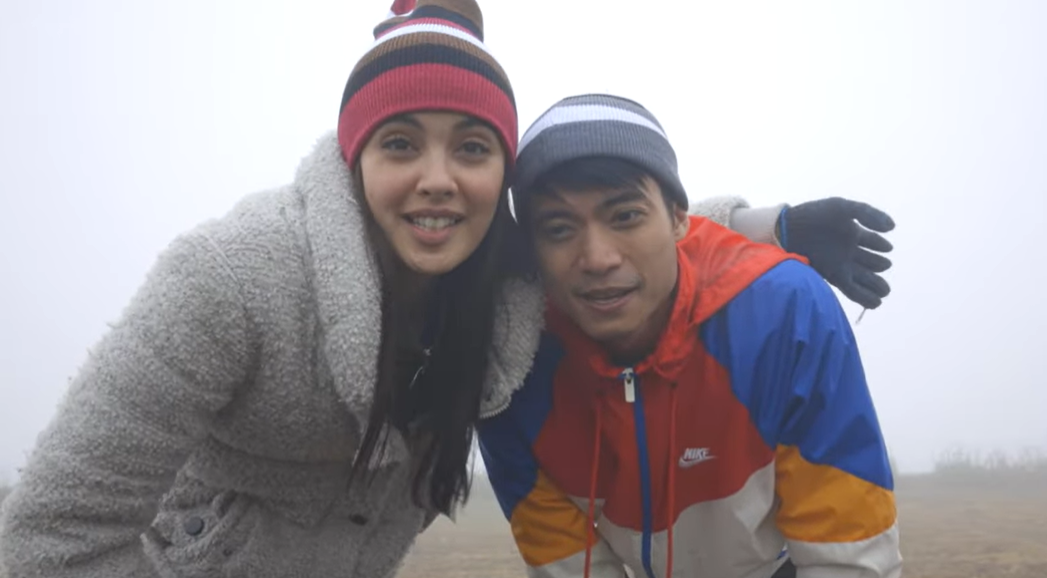 Image credit: Mikael Daez 
In their many travels in the Philippines, they discovered a place that can be as "cold as Iceland" in the middle of summer. They initially had no idea that Atok, Benguet can be that cold, but they ended up at the mist-covered summit of a mountain in Benguet. Kudos to their newfound  travel tip that we can bookmark for whenever we need our next winter trip aside from Baguio without leaving the country. 
---
Travel adventures of Megan and Mikael
---
There are indeed lots of reasons to love about Megan and Mikael's travels. They can go from the extreme – braving the glaciers of Iceland or the coldest peaks in PH – or sometimes they can get creative too, taking the time to enjoy the panoramic view of nature with a cup that ties them together: coffee. 
Check out our other stories:
---
Cover image adapted from: @mikaeldaez & @mikaeldaez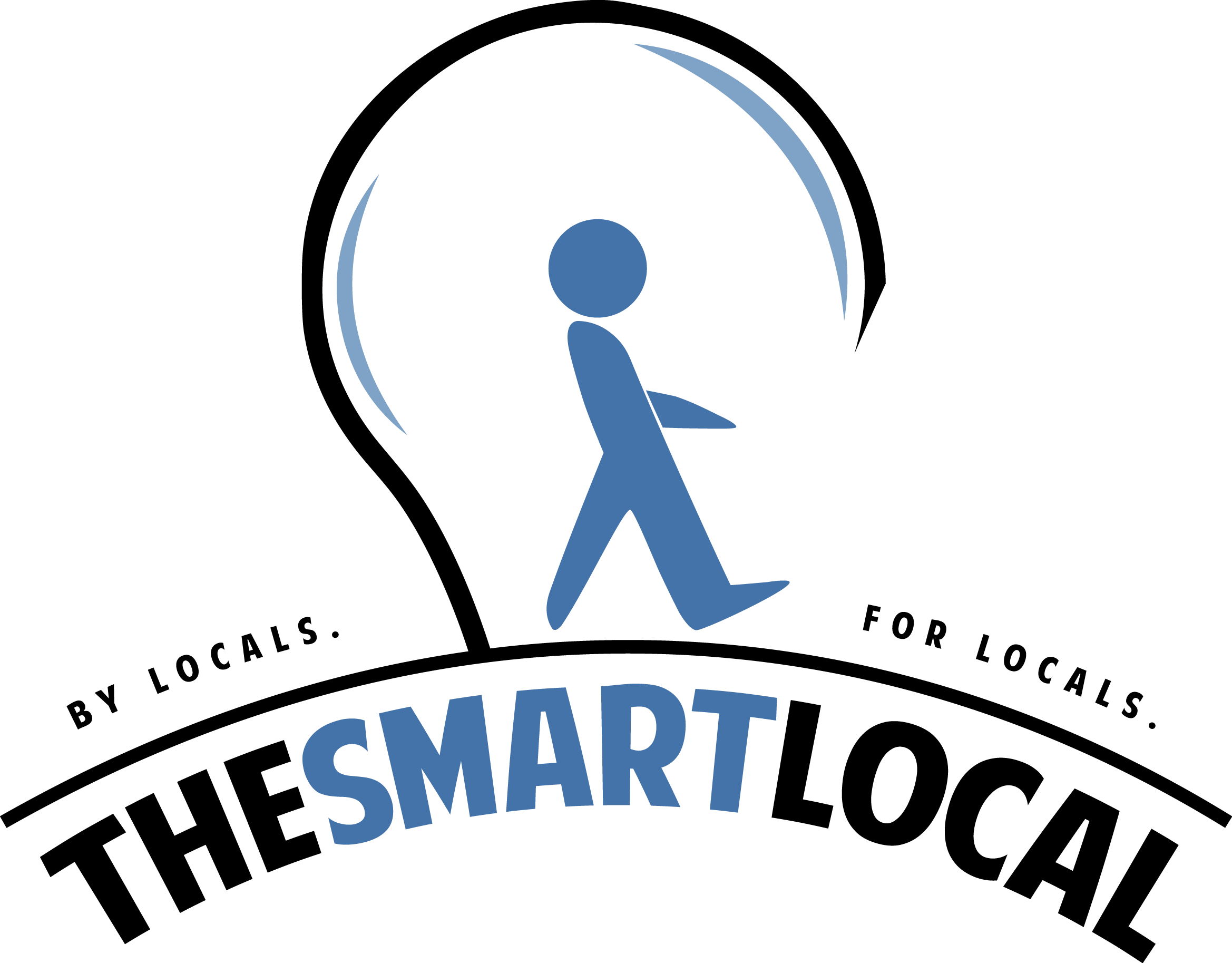 Drop us your email so you won't miss the latest news.