Online sports stores in the Philippines
---
With everyone preferring to stay at home than to risk going out and catching COVID-19, it's become hard to tell one day from another. Which means that for gymmers and anyone trying to stick to an exercise plan, it's also become hard to remember when your last cheat day was, making snacking happen more often, and workout routines left forgotten.
It might help to surround yourself with reminders to get fit, such as activewear and gym equipment. Luckily, these online sports and sportswear stores in the Philippines deliver right to your doorstep – giving us one less excuse to avoid working out!
---
Online sports stores with workout clothes
---
1. The Shape Shop Active – activewear for all ages
---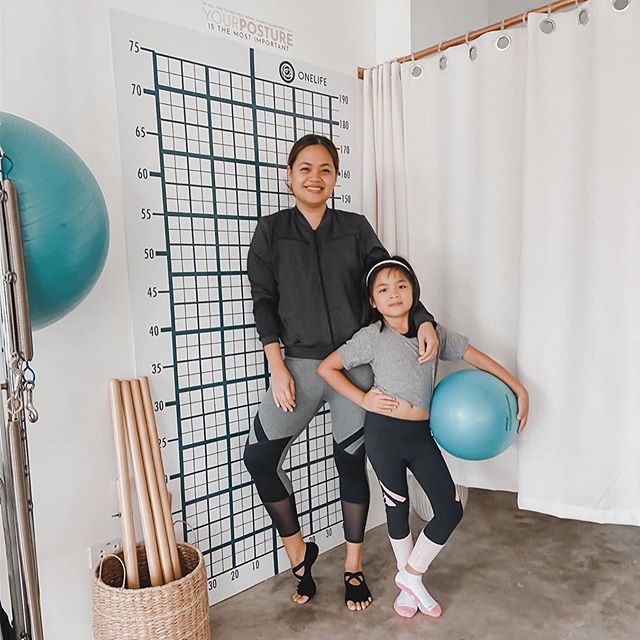 Image credit: @theshapeshop.active
Activewear for children isn't something you see in every athletic store. Fortunately, The Shape Shop Active offers sports bras and leggings for kids so that you can get fit while looking cute with your kids. Their website also makes it easier for you to shop for yourself, separating clothes by body shape such as athletic, pear, and hourglass. 
Athletic tops, leggings, and jackets across the shop cost P997.50 (~USD20.28), with shipping available nationwide. And with every P1,995 (~USD40.56) purchase, they pledge an outfit to a frontliner in the COVID-19 ward of Philippine General Hospital.
---
2. Sugar Rush Athleisure – wearable to the gym and on your errand runs
---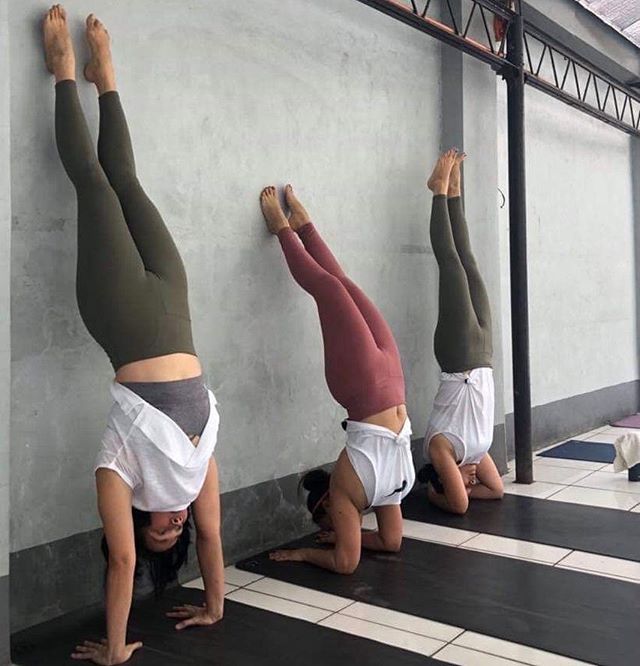 Image credit: @wearsugarrush
Imagine the irony of getting fit in clothing named after delicious, calorie-laden sweets. Sugar Rush Athleisure offers that, with their activewear named after sweets such as Cheesecake leggings and Macaron sports bras.
Not only do these clothes sound yummy, but they're also cute enough to wear casually on your errand runs, because the designs are more minimalistic than sporty. Prices start from P999 (~USD20.31), but the shop often posts promos and giveaways, so you can get your activewear with items such as cute face masks or lip tints.
The shop is Cebu-based, which is a win for the Bisayas, but they also offer shipping nationwide. 
---
3. Lotus Activewear – pair your activewear with athletic accessories
---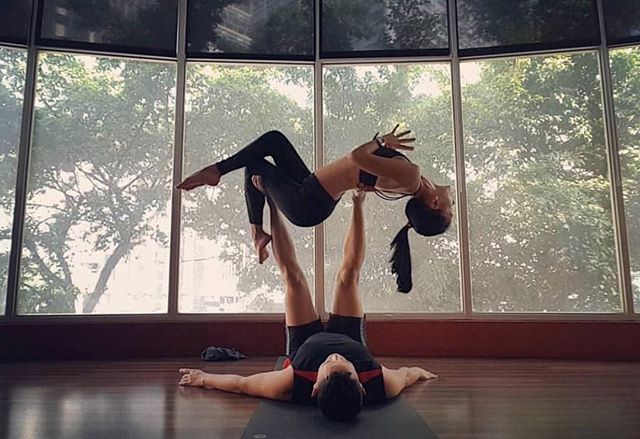 Image credit: @lotusactivewear
No outfit is complete without an accessory, and that includes what you wear to the gym. Aside from activewear for both men and women, Lotus Activewear sells athletic accessories such as headbands, face masks, and grip toe socks from P50 (~USD1.02).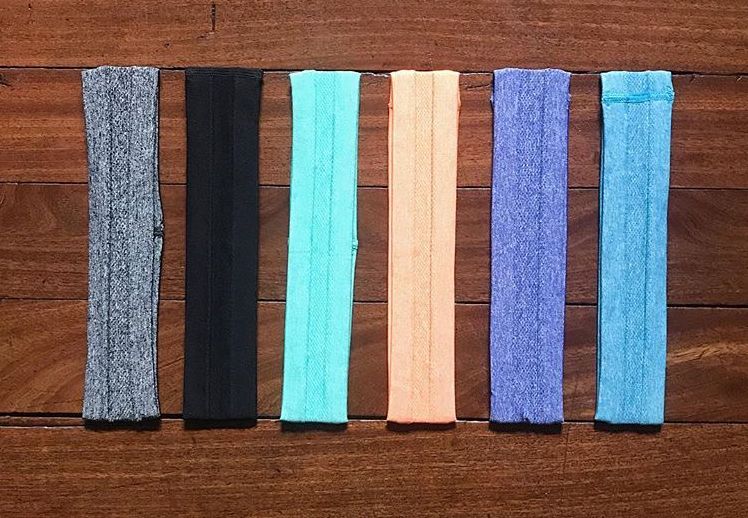 Sweat bands to keep you comfy and stylish
Image adapted from: @lotusactivewear
Athletic wear also comes with convenient perks, such as seamless clothes to avoid irritation or marks, tops with sleeves, and easy-to-wear sports bras that use zippers.
Prices start at P245 (~USD4.98), and worry not if you're a Filipino abroad who wants to support local – they offer worldwide shipping.
---
4. Pinch Fitness – get activewear and yoga mats from one store
---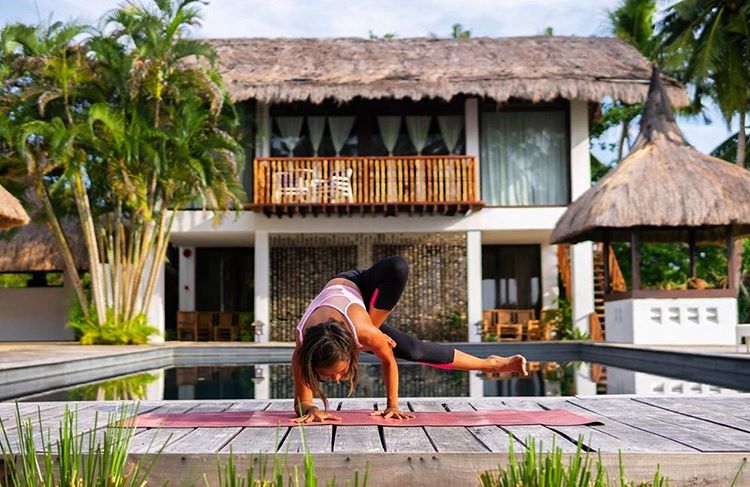 Image credit: @pinchfitness
For those who are starting out on their yoga journey, you can get the full deal from Pinch Fitness, where you can get both activewear and yoga mats.
Activewear, from P830 (~USD16.87) for sports bras and leggings, come in cute cuts and colors such as ocean green and blush. Their premium yoga mats also come in cute colors such as purple and dusty blue, so you can easily match your mat with your outfit for P4,500 (~USD91.48).
The price sounds steep but look at it as an investment, since the yoga mats have features such as advanced grip technology and added support cushioning. 
You can arrange to pick up your orders if you live in Cebu. Otherwise, you can opt for shipping, which they offer nationwide. 
---
5. Inka Atletika – gym-to-swim activewear
---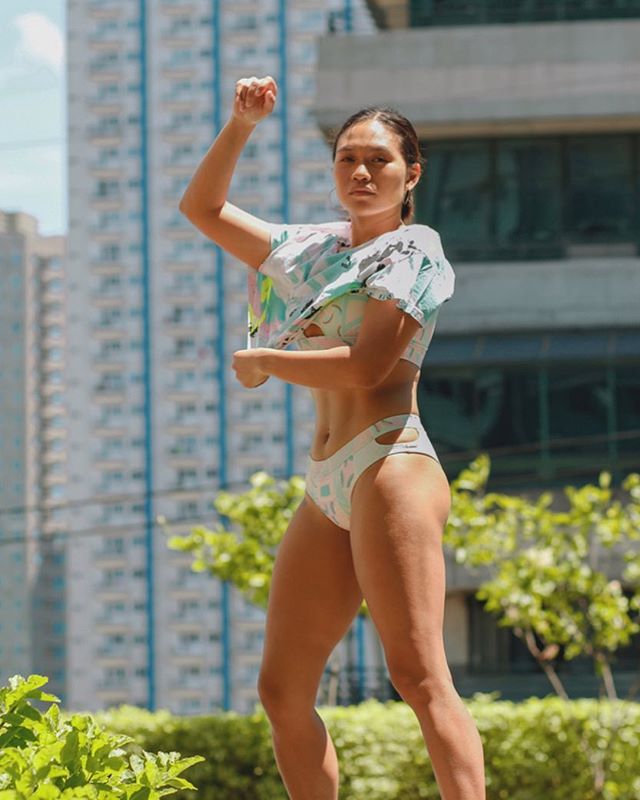 Image credit: @inka.atletika
Designed to be gym-to-swim pieces, the activewear from Inka Atletika means you can use them both for swimming and working out at the gym. Though going out to a public pool or the beach is still not recommended while COVID-19 is out there, you can prep yourself for next year's summer and use these clothes for your home workouts for now. 
The sport bralettes, tanks, and shorts go from P1,500 (~USD30.49), and come in cute and girly patterns, and pastel colors that you won't find often amongst the usually plain or color-blocked activewear.
Some pieces are even reversible, so aside from being dual-purpose, some of them can also be turned inside out so you get two different styles in one piece. You can cop these clothes from wherever you are in the Philippines, since they ship nationwide.
---
6. Ahon – Filipino-inspired designs
---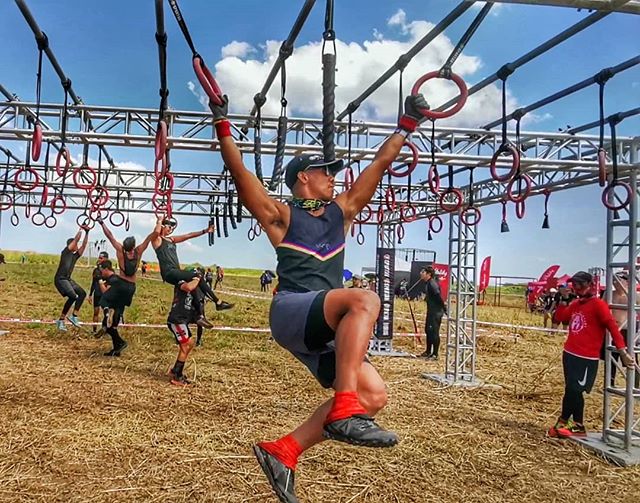 Image credit: @mykel.b.m
Show off your Pinoy pride with activewear from Ahon. Their product designs are inspired by Philippine culture, such as creative Philippine flags, patterns of indigenous tribes, and baybayin, the Philippine alphabet.

Fatek single with baybayin designs
Image credit: @hellokimmypo
Filipino-inspired merch can often be tacky because most just slap on a Philippine flag and call it patriotic, but the creative designs of Ahon make for more wearable, stylish, yet still patriotic clothes.
Aside from clothes (from P490, ~USD9.96) such as tech shirts, singlets, and hoodies, they also have accessories (from P195, ~USD3.97) such as visors, gaiters, and bandanas. Shipping is offered worldwide, so you can dress like a proud Filipino wherever you are. 
---
7. Version Activewear PH – tops that aren't just sports bras
---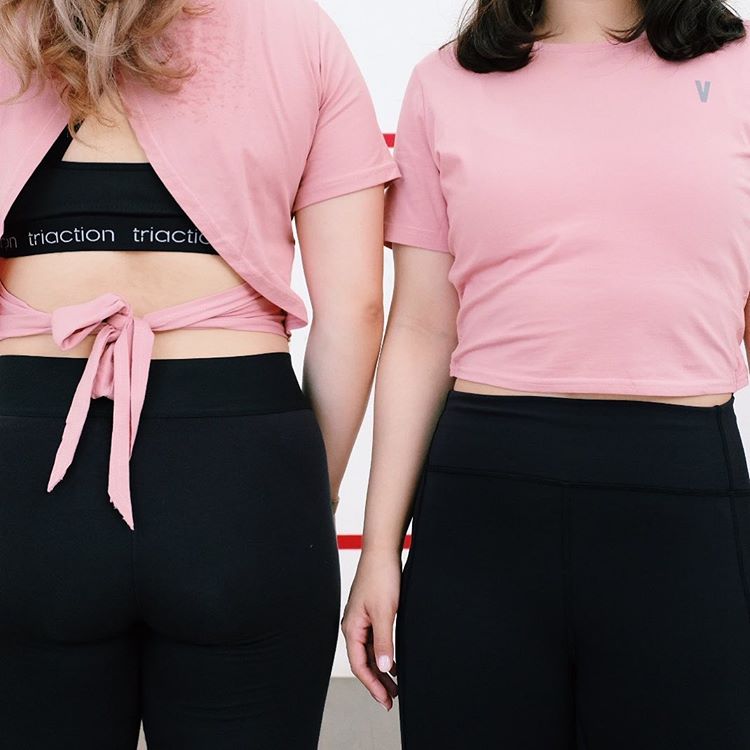 Image credit: @versionactivewear.ph
When it comes to sportswear for women, we're used to thinking sports bras that show off the arms and tummy, and not everyone is comfortable with that. Version Activewear offers cute workout shirts and crop tops for those who don't like to show off a lot of skin, the way sports bras tend to.
Since they also offer the usual sports bras as well, you can even layer your activewear tops for more support and mix-and-match designs, from only P650 (~USD13.22).
You can get yoga mats for P2,200 (~USD44.74) while you're at it, too, and have everything shipped to you since they offer nationwide shipping.
---
Online sports stores with gym equipment
---
8. Active – home gym sets
---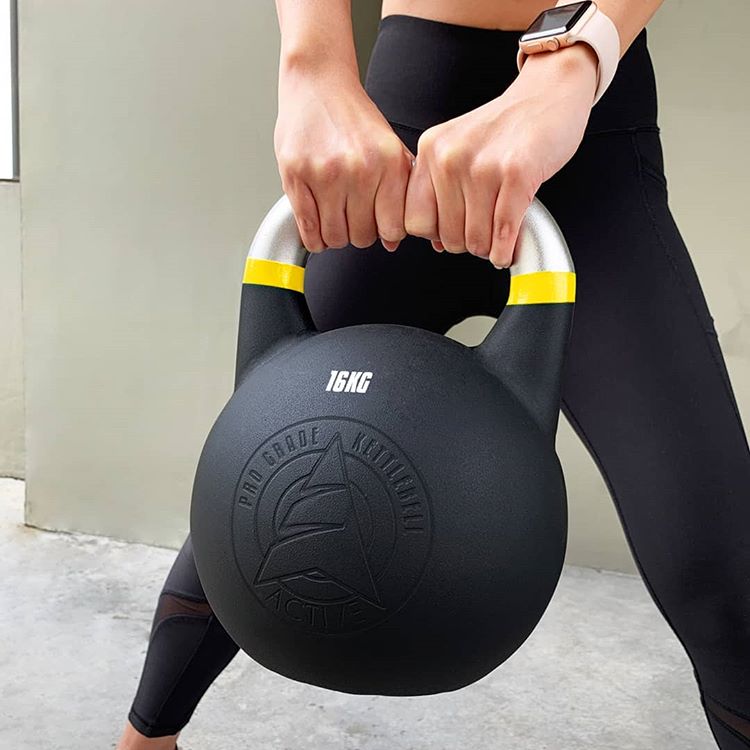 Image credit: @trainwithactive
Whatever gym equipment it is you're looking for, you're most likely to find it at Active's comprehensive selection.
They offer everything from small items (from P220, ~USD4.47) such as chalk which helps keep your grip on weights despite the sweat, to medium-sized items (from P500, ~USD10.17) such as resistance bands and jump ropes, to big items (P2,000, ~USD40.67) such as kettlebells and hurdle kits. Home gym sets are also available from P7,500 (~USD152.51).
It's also easy to browse through their website, as they've divided their products into categories – Bodyweight, Strength, Agility, Mobility, and Accessories depending on what you're looking to add to your home gym corner. It's even easier to shop with their consulting services for those who want to know what equipment they should get.
Shipping is offered nationwide, and free within Metro Manila.
---
9. Booty Band PH – resistance bands to achieve that peach butt
---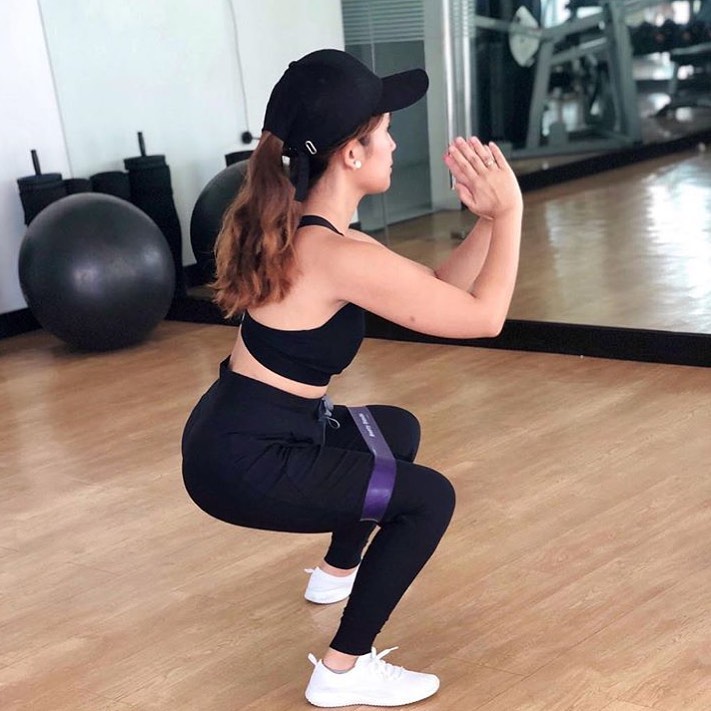 Image credit: @bootybandph
To get that peachy and firm booty, you'll need the help of resistance bands, and Booty Band PH is the place to get them. 
Booty Bands, from P395 (~USD8.03), come in different colors such as baby pink, purple, navy blue, and black so you can easily match your bands with your outfits. They also come in sets of three for only P595 (~USD12.10), so you can save up a lot and enjoy cute color combos. 
Accessories such as sweat bands and tumblers are also available from P295 (~USD6.00). Combine all these together with squats and lunges, and you'll have your dream butt in no time. Shipping is offered nationwide.
---
10. Johnson Fitness – for bigger gym equipment
---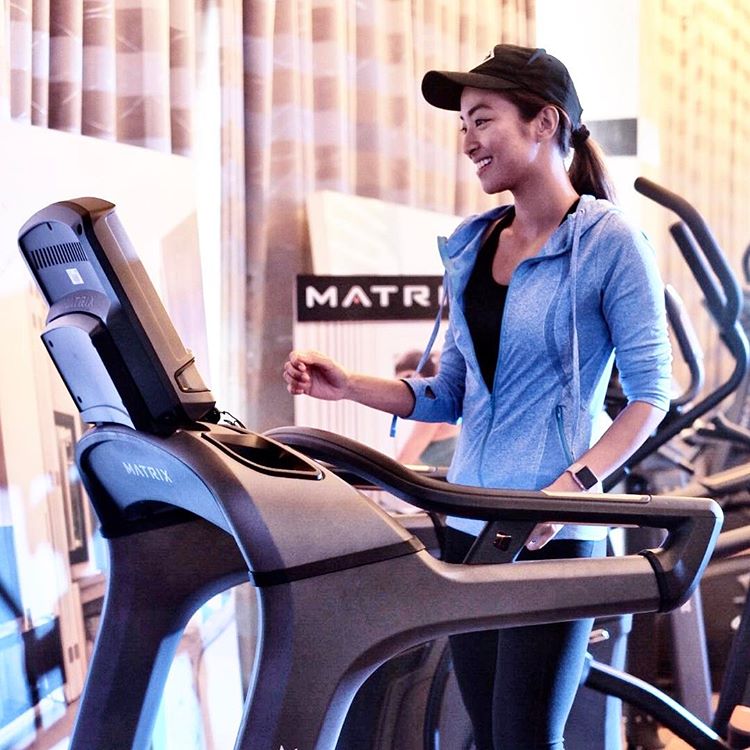 Image credit: @gojackiego
For long-distance gym treadmill runners, nothing beats the feeling of pounding down on a sturdy, weighty treadmill that cushions and supports your steps. Johnson Fitness offers all the big gym equipment you might be missing from your fave gyms since being stuck at home. 
From P49,995 (~USD1,016.65), they offer machines separated into categories such as treadmills, stationary bikes, and elliptical trainers. You can even get your own spin bike, get your Ariana Grande on, and pretend you're in the music video for Side to Side.
They offer shipping nationwide, and free shipping and installation for items delivered within Metro Manila.
---
11. Arma Active – online fitness coaching in the Philippines
---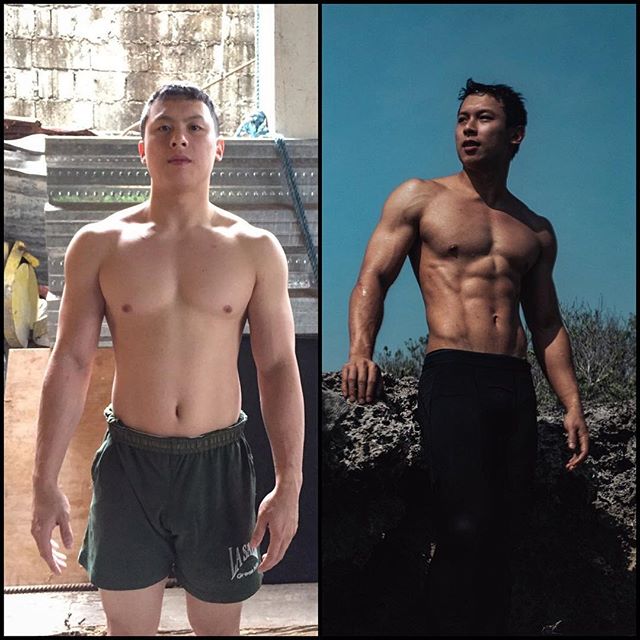 Fitness journey of Arma Active coach Alfonso Que
Image credit: @markedfloro
Starting the journey isn't easy, but you don't have to do it alone. Arma Active offers online coaching so that you don't need to risk going to the gym to see a trainer. The service includes diet plans, calorie counting, 24/7 chat support, and a customized workout program – all you need to do is send them a message on Instagram for more details.
Apart from online coaching, they also offer a range of gym equipment, from gym balls to agility ladders from P850 (~USD17.28). A product unique to them is the Arma Sauna Vest (P650, ~USD13.22), which helps you sweat more during the workout, burns thrice the amount of calories than usual, and defines your abs.
Shipping is offered nationwide. You can expect your orders within 1-3 business days if you live in Metro Manila, and 3-7 business days for other areas.
---
12. Muscle Hustle – for sports and yoga enthusiasts
---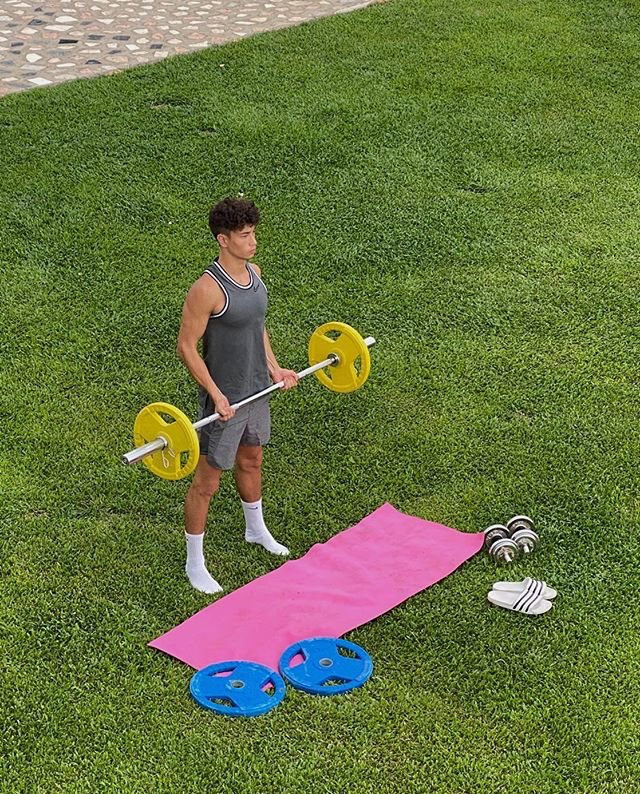 Image credit: @gvbaker
For those who cringe at the words "gym equipment", there are other ways to stay active and healthy. Muscle Hustle acknowledges that, and doesn't stick to selling just gym equipment. They also cater to yoga and sports lovers.
Aside from the typical weights and heavy duty equipment (from P500, ~USD10.17), they also offer non-slip yoga mats (P200, ~USD4.07) for those who prefer to do less strenuous but also effective workouts, such as yoga and pilates.
Sports enthusiasts can also get their sports equipment here, such as basketballs and volleyballs, rackets, and tennis tables from P350 (~USD7.12).
They offer nationwide shipping, with orders arriving at addresses within Metro Manila in 1-2 business days, and 4-5 business days for provincial addresses.
---
Shop for your home workouts at these online sports stores and sportswear stores
---
Going out to your local gym isn't exactly safe at the moment, but it's a good thing these online sports stores can bring the gym to you instead. Get out of bed and get into shape with gym equipment and activewear that these sports stores deliver right to your doorstep. 
Also check out:
---
Cover image adapted from: @inka.atletika, @trainwithactive, @hafizaridin, and @pinchfitness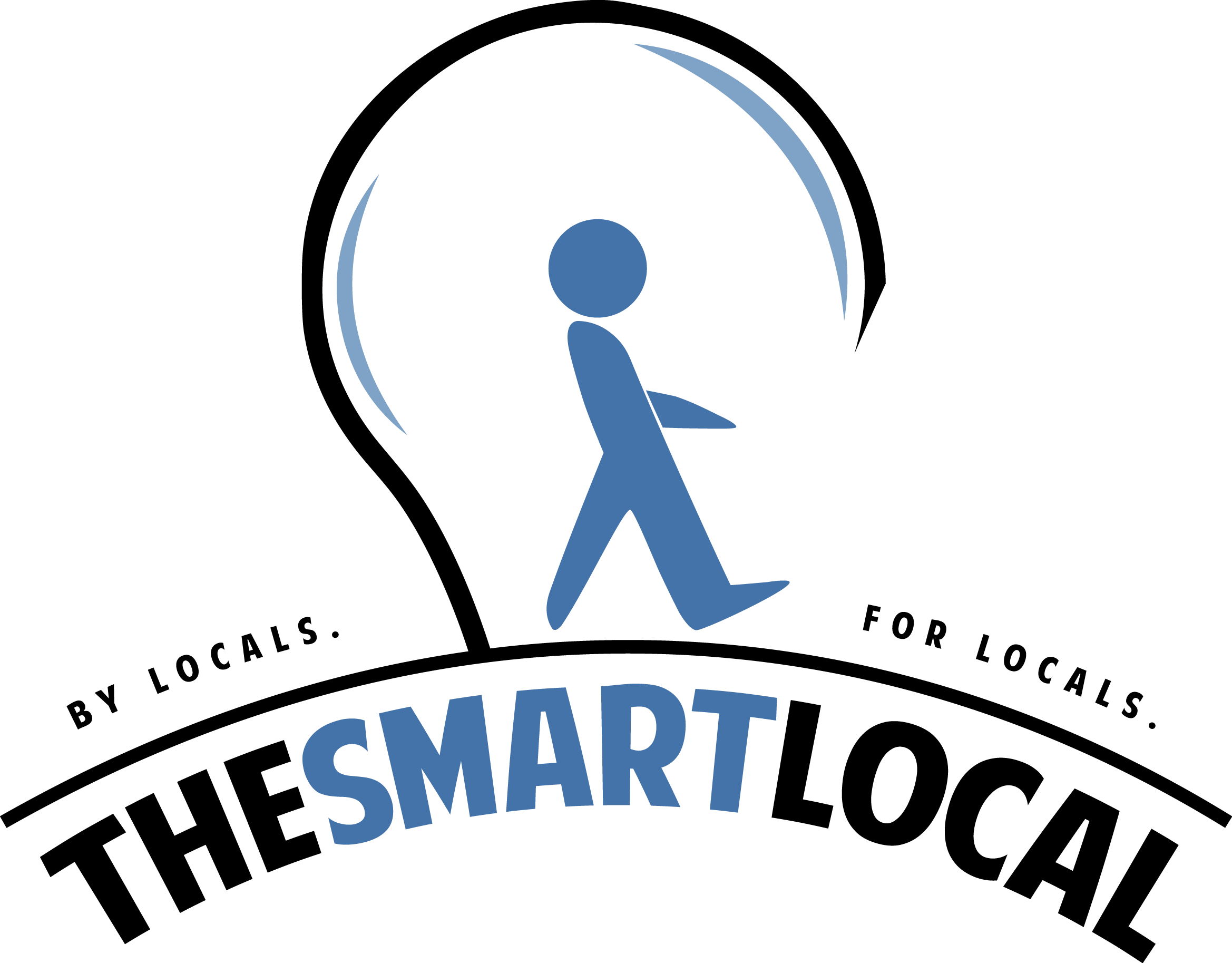 Drop us your email so you won't miss the latest news.