Supernatural and spiritual experiences in the capital
---
Manila is teeming with bone-chilling history and local folklore. The real-life thrills of the city are just as frightening as what you see in horror movies. As Halloween approaches, get into the spirit of the spooky season and sign yourself up for a supernatural experience here.
From the best place to hunt for ghosts to tarot card readings, here's a list of where to go to get spine-thrilling chills in the metro.
---
1. Hunt for ghosts in Manila Film Center
---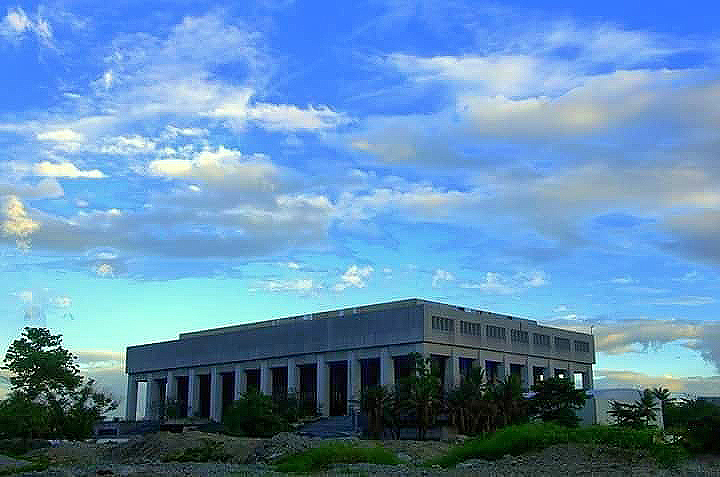 Image credit: @images_by_alg
While there are countless haunted spots in Metro Manila, the most chilling ghost-hunting location is the Manila Film Center, modeled after the Parthenon. During its construction in 1981, part of the scaffolding collapsed and buried an estimated 169 workers under quick-dry cement.
The Marcos administration then kept the press and rescue teams away from the construction zone to complete it in time for the first Manila International Film Festival in January 1982. Little did international celebrities such as Brooke Shields and Jeremy Irons know that underneath the plush carpet they were walking then were the corpses of those who built the center.
Today, the Manila Film Center is a venue for national events and stage productions. Even after interventions to send the spirits away initiated by the Department of Public Works and Highways, guests and performers report poltergeist activity and say they still hear the sounds of construction like hammering and masonry in the dead of darkness.
For anyone looking to ghost-hunt in this inner-city tomb, we suggest bringing a change of clothes; bad spirits are said to cling to clothes as an attempt to move on in their afterlife.
Address: Atang Dela Rama St, Q Pasay, Metro Manila
---
2. Get a tarot card reading
---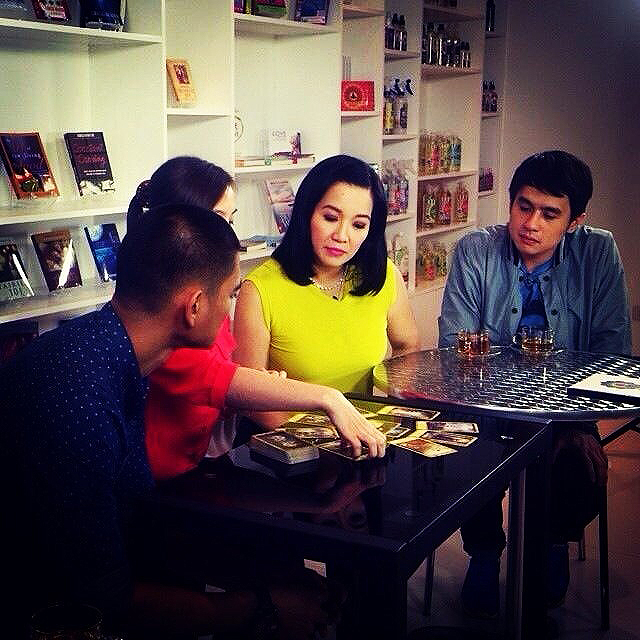 Image credit: @sanaiyahgurnamal
As people continue to find ways to future-proof their lives with advanced degrees and insurance, they've also sought predictions from tarot card readers as a source of enlightenment.
Third Eye Wellness is an alternative wellness therapy centre in the heart of Bonifacio Global City. It offers services such as massages and manicures, and also tarot card readings and theta healing.
People come from all over the metro to get their fortunes read by experts. Before coming in for a one-hour solo session, prepare your questions and brace yourself for an eye-opening experience. Often, the session becomes like therapy where one leaves more assured and unburdened by the worries that plagued them.
Third Eye Wellness also holds three-hour workshops on Theta Healing, self-hypnosis, and alchemy, if you're looking to further explore your supernatural interests.
Address: 6th Floor, 20th Drive Corporate Center, 20th Drive, McKinley Business Park, Bonifacio Global City, Taguig, 1634 Metro Manila
Opening hours: Daily 9AM-9PM
Telephone: 0917-636-2800
Website
---
3. Consult with feng shui master Hanz Cua
---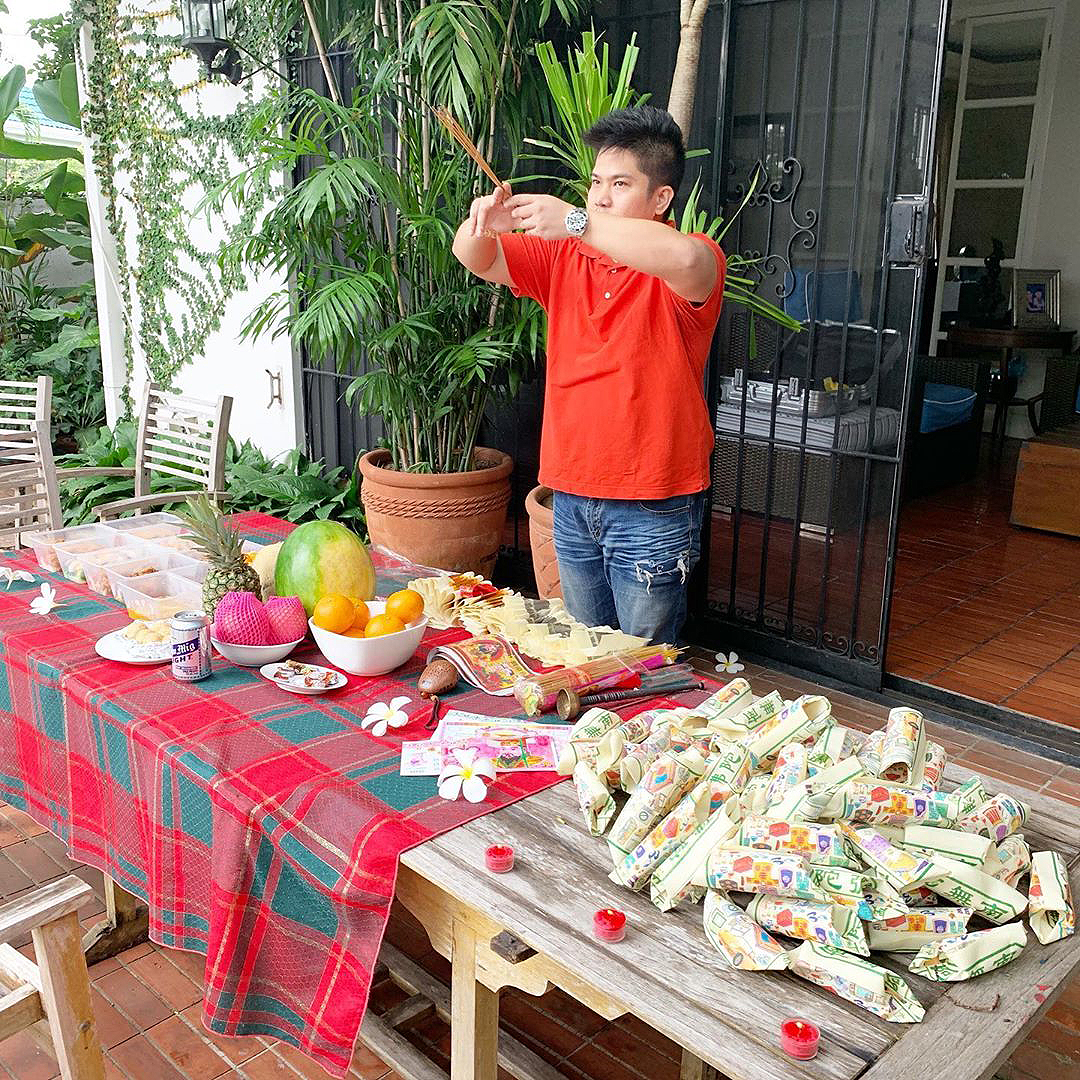 Image credit: @masterhanzcua
Once a popular practice to invite positive qi into one's life, feng shui has become the subject of nightmares because of the 2004 Filipino horror film Feng Shui. The hit film told of how an antique mirror brought a family luck and wealth in exchange for death and psychological manipulation.
In recent years, feng shui has experienced a resurgence with the rise of DIY videos and articles, as well as popular Internet figures such as Master Hanz Cua. Cua, who studied under feng shui experts in Hong Kong, Myanmar and China, is said to be a psychic.
He says that whenever you disrupt physical space, whether through building a home or purchasing a new appliance, you disturb cosmic energy and agitate inhabiting spirits. Through rituals, Cua claims to purge negative energy from the surroundings, thereby preventing unfortunate events such as death, illnesses or disasters.
Address: Unit LG3, Citiland Shaw Tower, Shaw Blvd., cor. St. Francis Street., Mandaluyong City
Telephone: +63 922-829-03-82
Website
---
4. Get a palm reading in Old Manila
---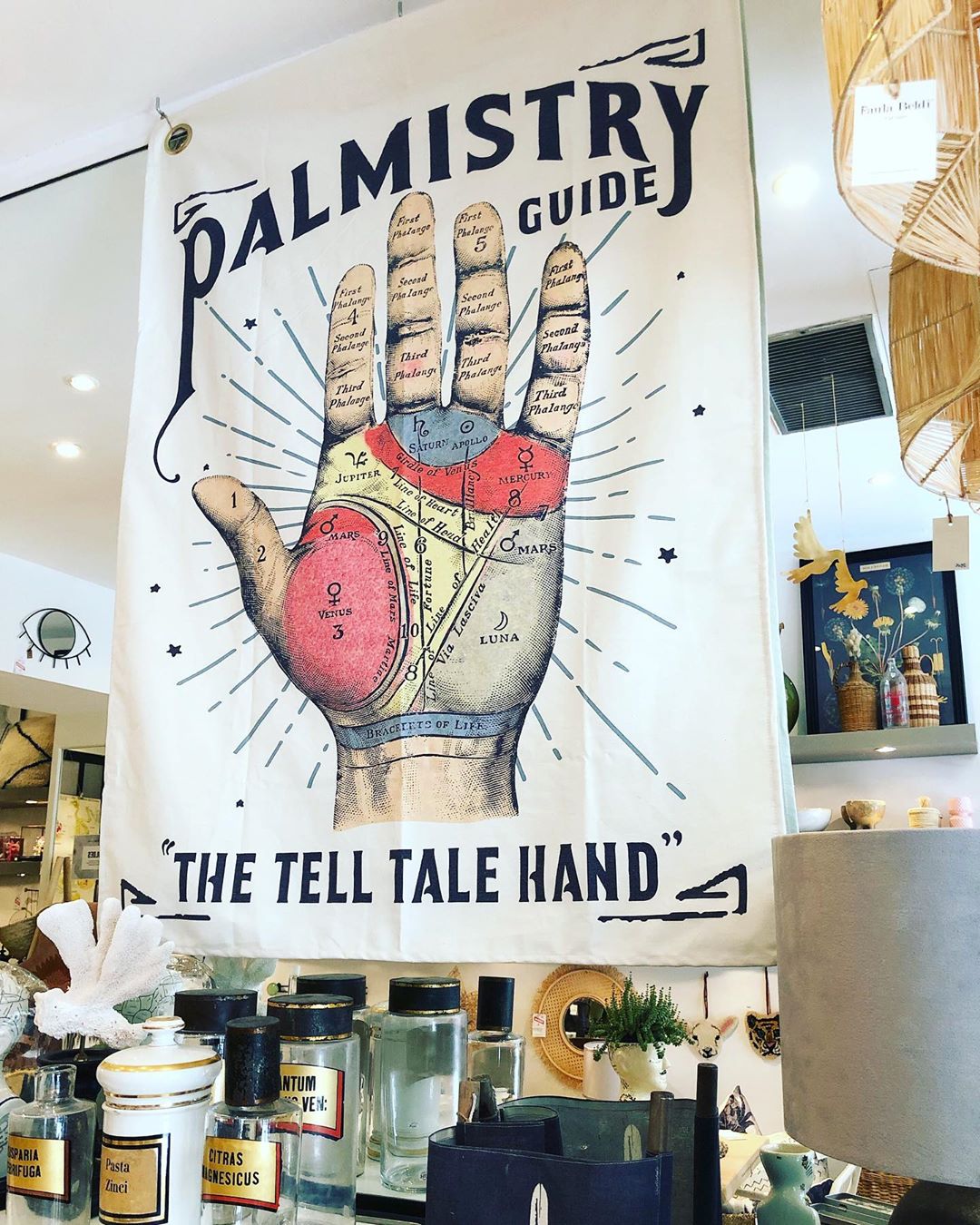 Image credit: @laboconcept.store
Palm readings can be jarringly intimate, with a stranger zeroing in on the lines of your palm and trying to make sense of the intersections. While the origins of palmistry are unknown, Greek philosopher Aristotle stated that "lines are not written into the human hand without reason," explaining that each has distinct lines and distinct lives.
The best palm readers in Philippines are the maestros stationed throughout Old Manila; one of the more well-known spots is outside the Department of Justice. Under their colored umbrellas, with pen and paper in hand, they study your hand and scribble down their predictions of your career, love life and anything that plagues you.
Address: Padre Faura St, Malate, Manila, 1000 Metro Manila
---
5. Experience Intramuros at night
---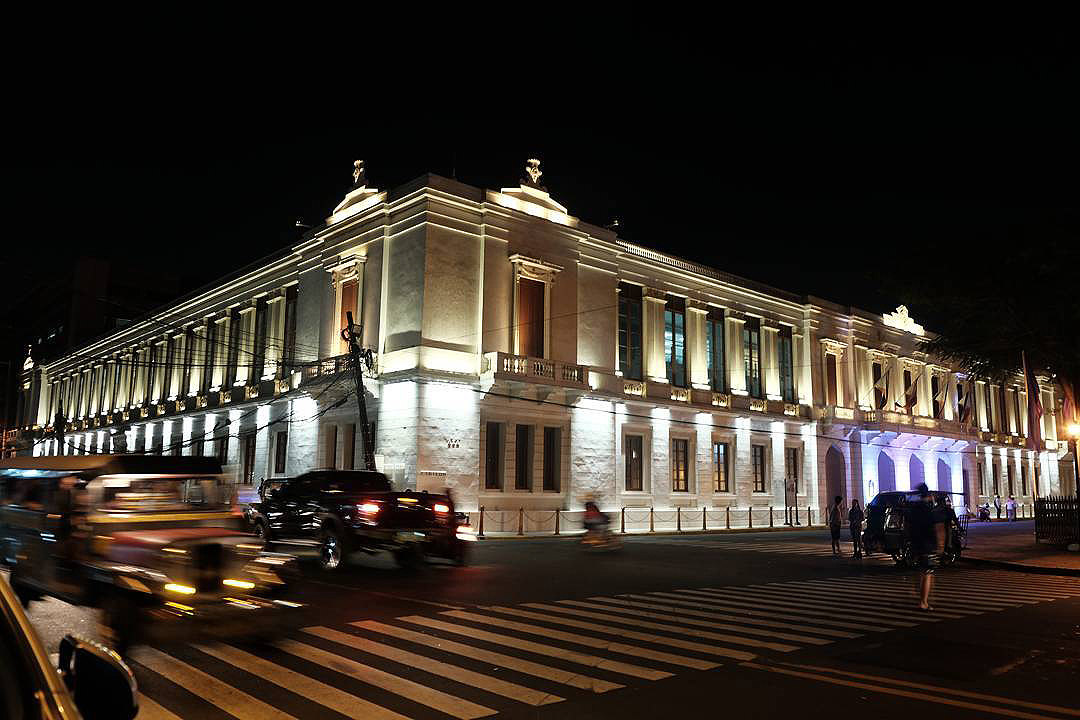 Image credit: @jorevinf
Intramuros is a historic walled city and the former capital of the Philippines, where the cosmopolitan Spanish and Filipinos mingled. After the Battle of Manila in 1945 destroyed cultural and historic landmarks in Intramuros, hundreds of thousands of people died. The city was declared as a National Cultural Treasure in 1951 because of its archaeological significance and later rebuilt in the 1970s.
Today, the re-established Intramuros is a cultural spot where you can check out museums, have a picnic at Rizal Park and admire the Spanish architecture. We recommend booking a bike tour with Bambike Ecotours for your night adventure. The organization offers a 1.5-hour Intramuros Night Tour (PHP 1,200) through the old city on sustainable bamboo bikes when the sun goes down.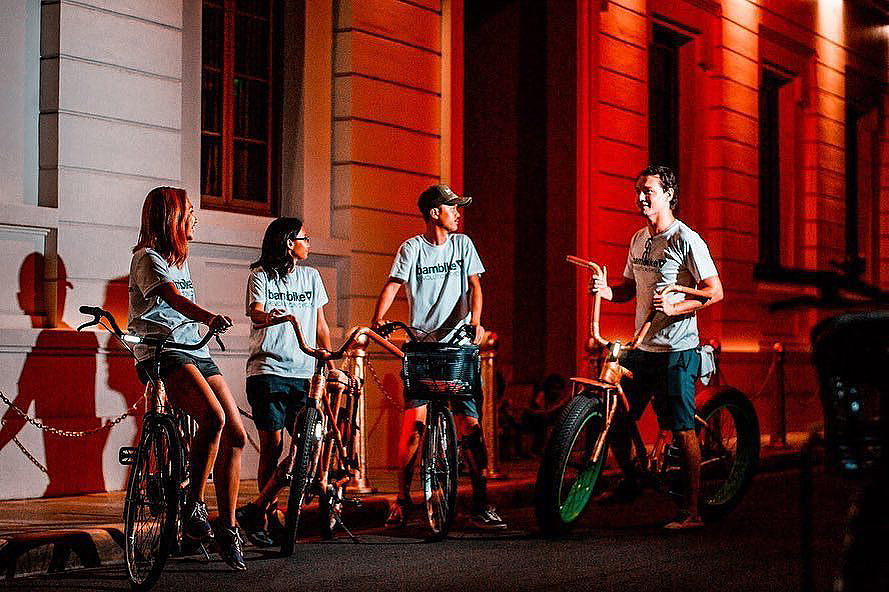 Image credit: @bambikeecotours
You'll be taken on a mystical ride through the cobblestone avenues of Intramuros, with stories of the time when Intramuros was at its peak. Then you'll end the tour with a pint of local craft beer.
Address: Bambike HQ, Plaza San Luis Complex. Real St, cor General Luna St, Intramuros, Manila City, 1002 Metro Manila
Telephone: +63-977-781-5322
---
6. Take a tour around the Manila Chinese Cemetery
---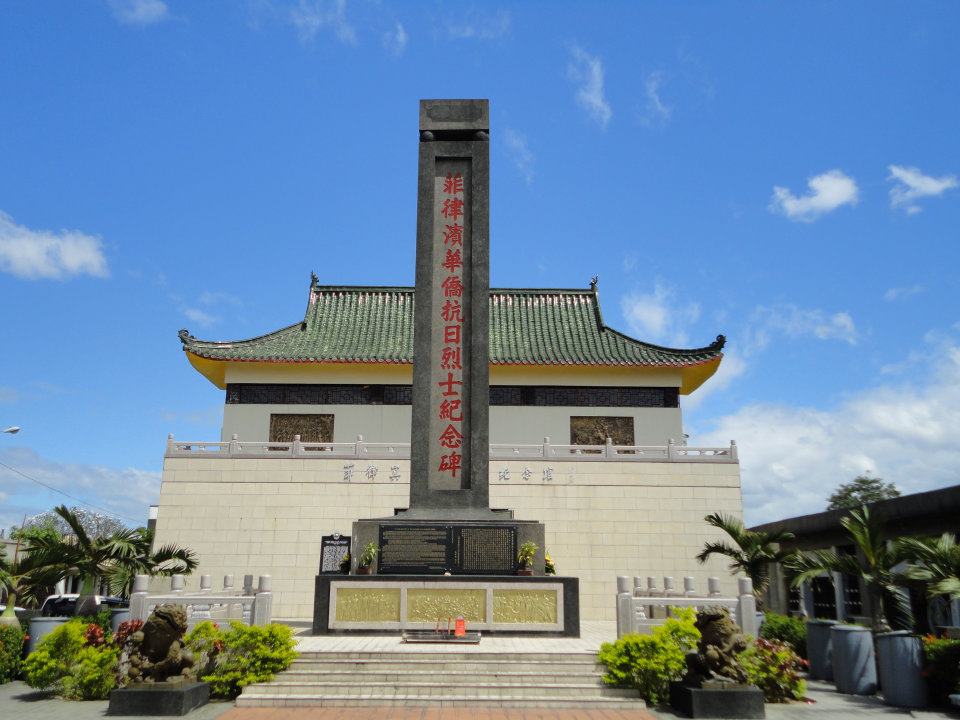 Cemetery Museum at the Manila Chinese Cemetery.
Image credit: Old Manila Walks
The Manila Chinese Cemetery was the assigned resting place for the deceased Chinese who were denied a spot in Catholic cemeteries during the Spanish colonial period. A guide from Old Manila Walks can take you on an excursion through the cemetery to learn about its history and to understand the significance behind the eclectic designs.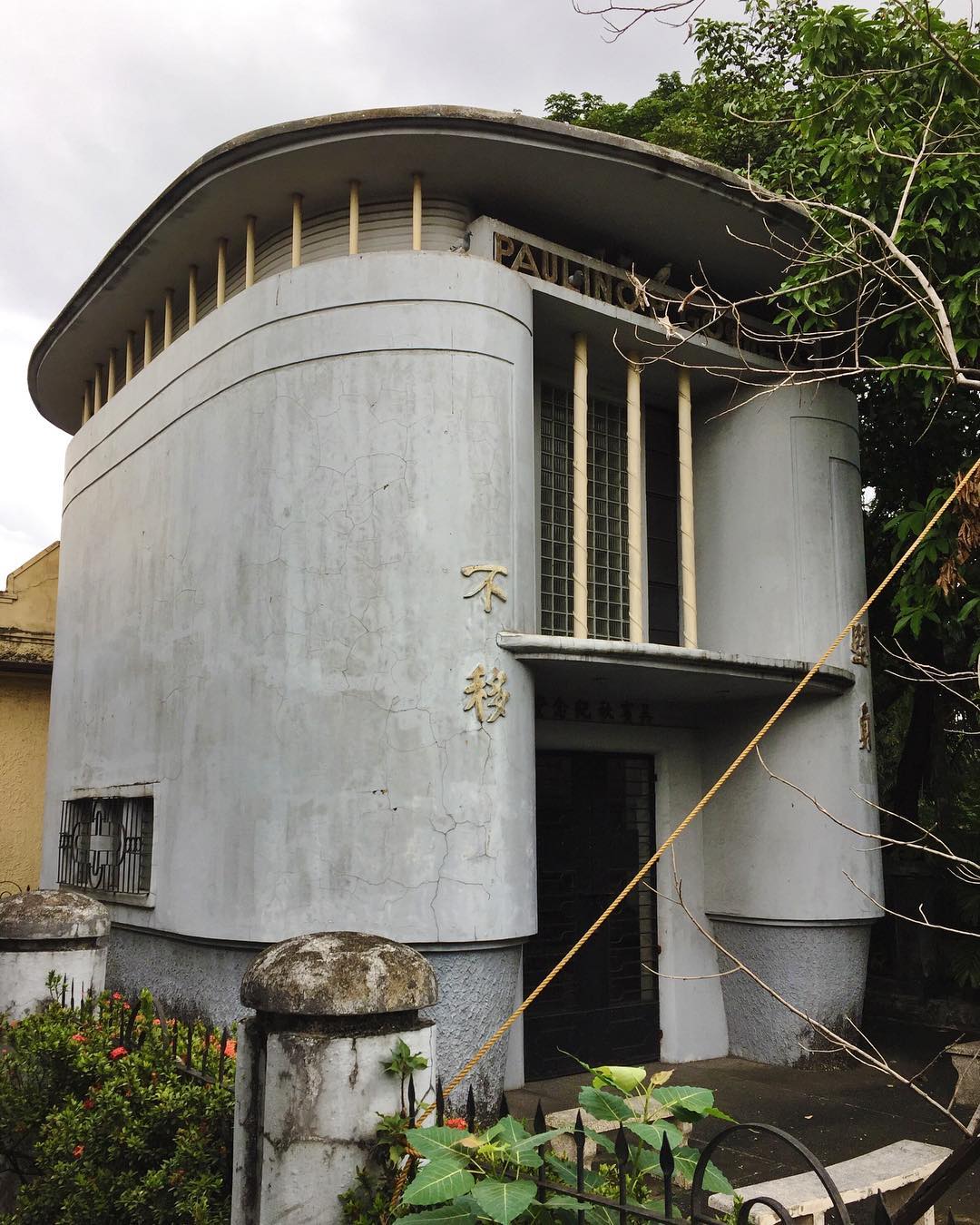 Image credit: @bentumblingtoday
While it can be chilling to take a walk around gravestones, the cemetery itself is beautiful. The mausoleums are designed in a hodgepodge of architectural styles housing portraits of the dead. Don't be surprised if you find appliances and food offerings left by loved ones of the deceased in the resting places.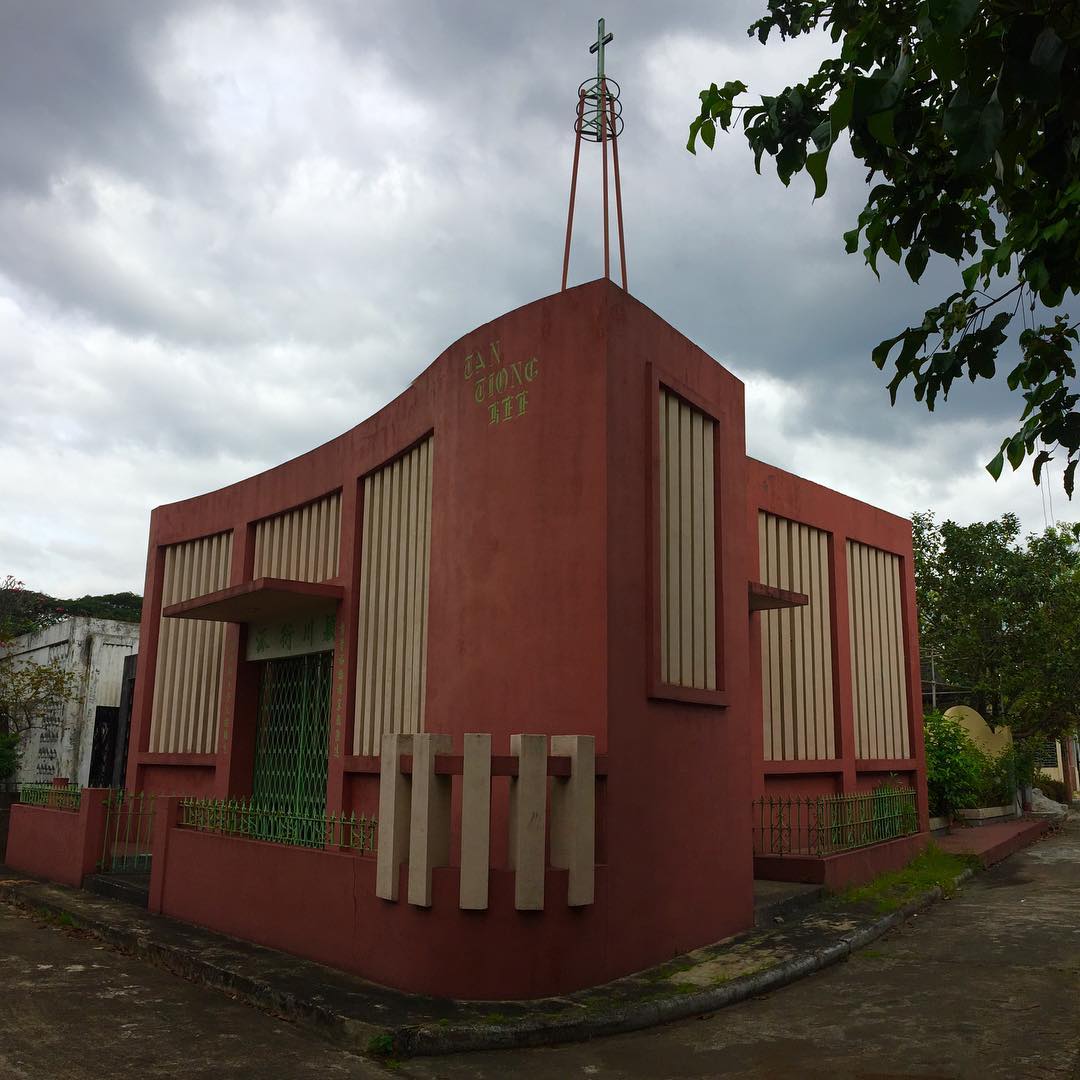 Image credit: @bentumblingtoday
It's also believed that the mausoleums are homes in the afterlife, so the bolder it is, the more the dead can brag about their fantastic homes.
Address: Old Manila Walks & Tour Services – 2216 Oroquieta St, Bgy 347, Zone 035 STA Cruz, Manila
Email: [email protected]
Telephone: +63 918 962 6452
---
7. Spooky hike at Mt. Cristobal in Laguna
---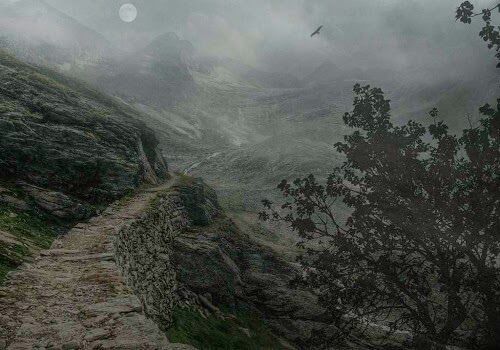 Image credit: Amino
Mt. Cristobal in Laguna, also known as The Devil's Mountain, is just a 2-hour drive from Metro Manila but it's a hiking trail that a lot of hikers are wary to take because of the many horror stories surrounding it.
One of the haunting stories was about a couple who left their hiking group at midnight, took a wrong turn and got lost. They were declared officially missing by their hiking group. Years later, hikers would report that they had encountered the ghosts of the lost couple still looking for their way back to their campsite. Another folk tale is about how engkantos (mythical spirits) live on the mountain and play tricks on the hikers, sending them on imaginary routes and making them lose their way.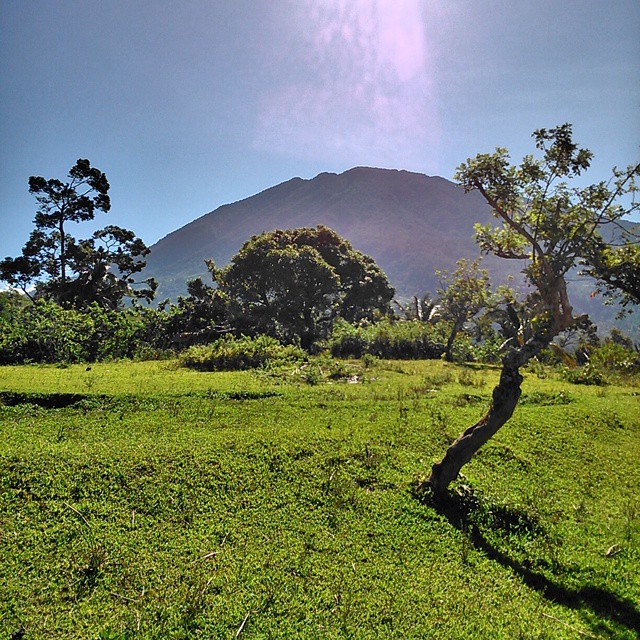 Image credit: @gidstores
Nevertheless, the picturesque views and the challenging 8-hour hike to Jones Peak manages to draw experienced hikers here.
Note: the mountain is currently closed to hikers but visitors can visit the base of Mt. Cristobal or head to Tayak Hill for a view of the elusive mountain.
---
8. Experience spiritual healing with a sound crystal healer
---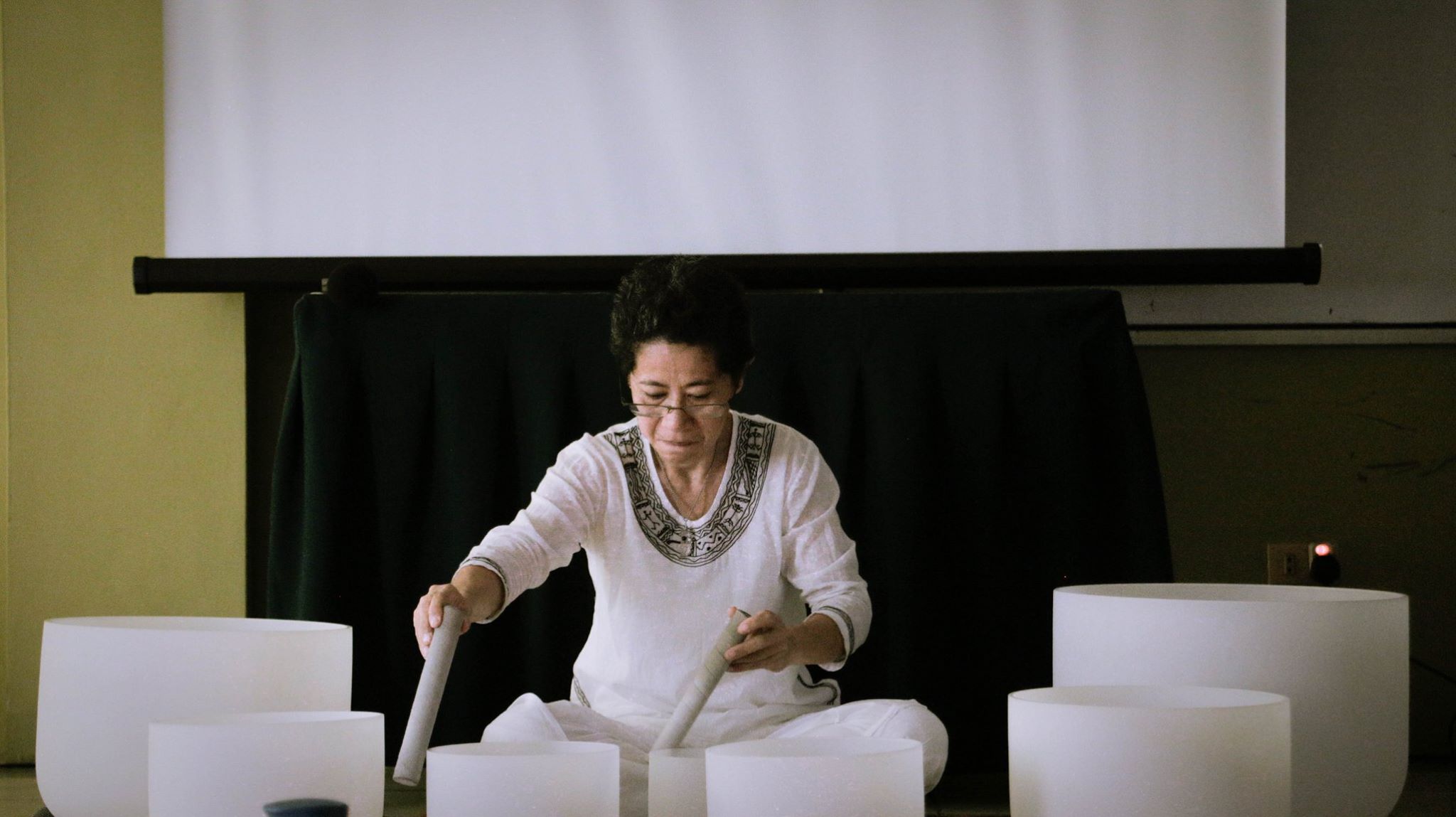 Image credit: Yeyette San Luis
Among the plethora of alternative therapy healers, sound crystal healer and accomplished musician Yeyette San Luis is one of the most reputable in Manila. Her technique of Oyayi Sound Healing uses pitch and frequency to re-tune imbalances in the body. Her instruments are simple — just her voice, crystal singing bowls and tuning forks.
Yeyette offers a slew of services from indigenous practices such as Oyayi Sound Healing to the common hilot massage. First-timers can find it daunting to enter a space where they're not in control, but you should keep an open mind before you determine if the practice works.
You can set an appointment with Yeyette San Luis on her Facebook page.
---
9. Roam around Corregidor at night
---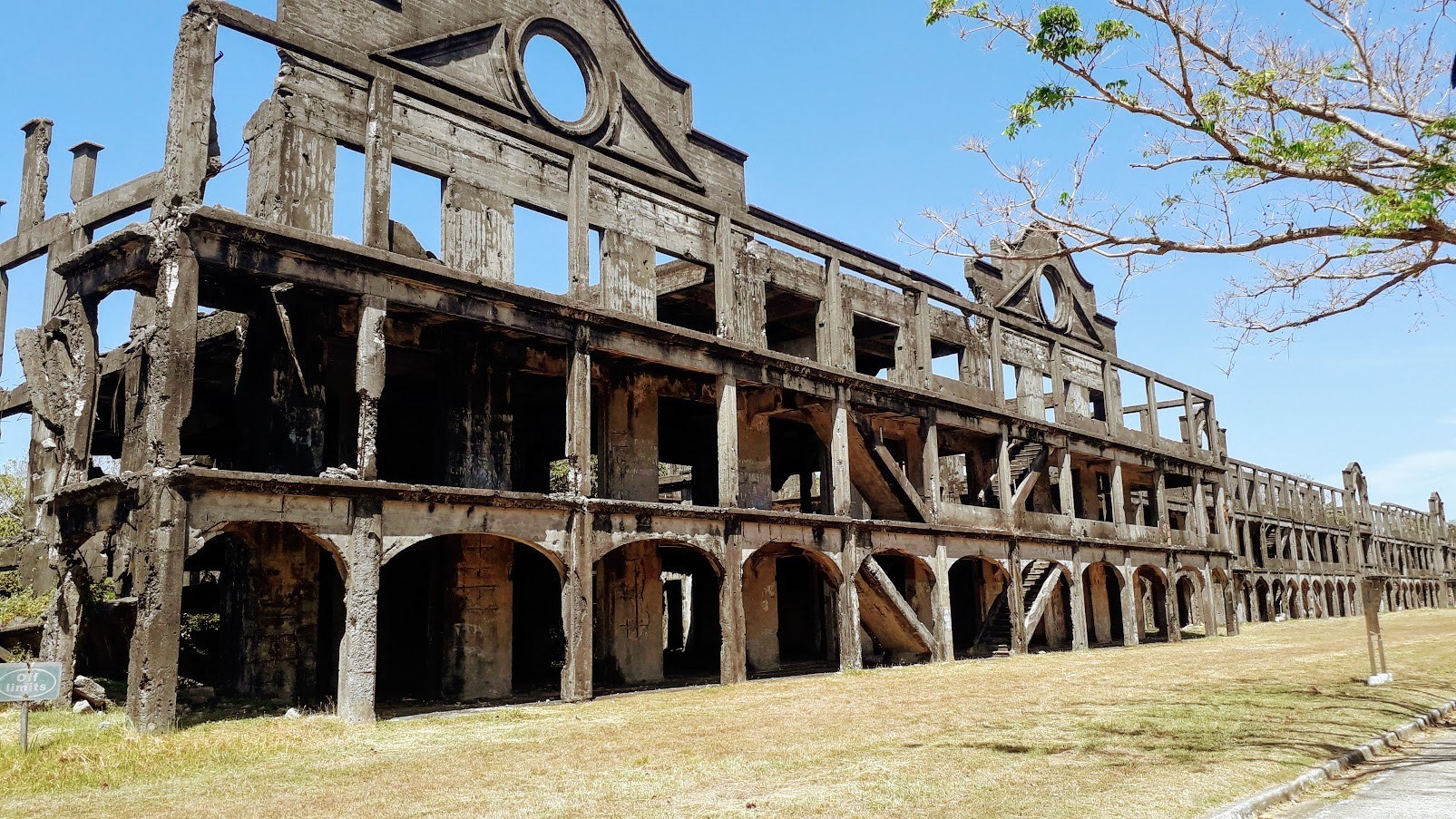 Haunted hospital ruins
Image credit: Piathought
Tourists from all over the world flock to the island of Corregidor — just a one-hour boat ride from Manila Bay — to see the historical battleground of WWII in person. The old fortress was the site of The Battle of Corregidor in May 1942 where US, Filipino and Japanese soldiers fought to claim Manila as their own during the war.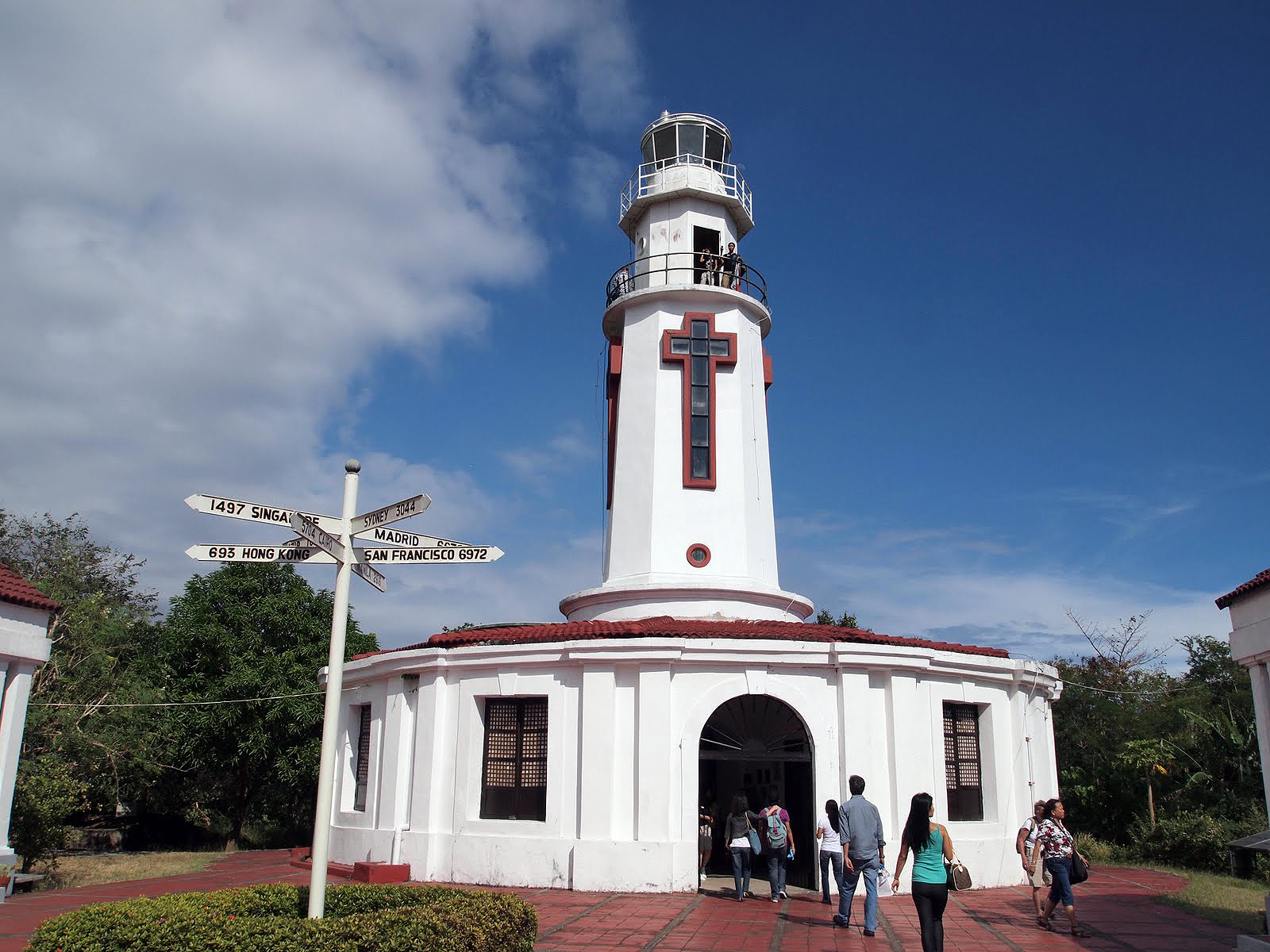 Corregidor Lighthouse
Image credit: Boarding Gate 101
In the day, you can explore the picturesque Mile Long Barracks, pay respects to the soldiers at the Pacific War Memorial and take photos at the Corregidor Lighthouse. In the evening, you can visit the hospital on Corregidor, a cross-shaped structure that was bombed during WWII. Expect a sleepless night after your visit because the acidic smell and haunting wall graffiti left by injured soldiers at the hospital will stay with you even after you leave the area.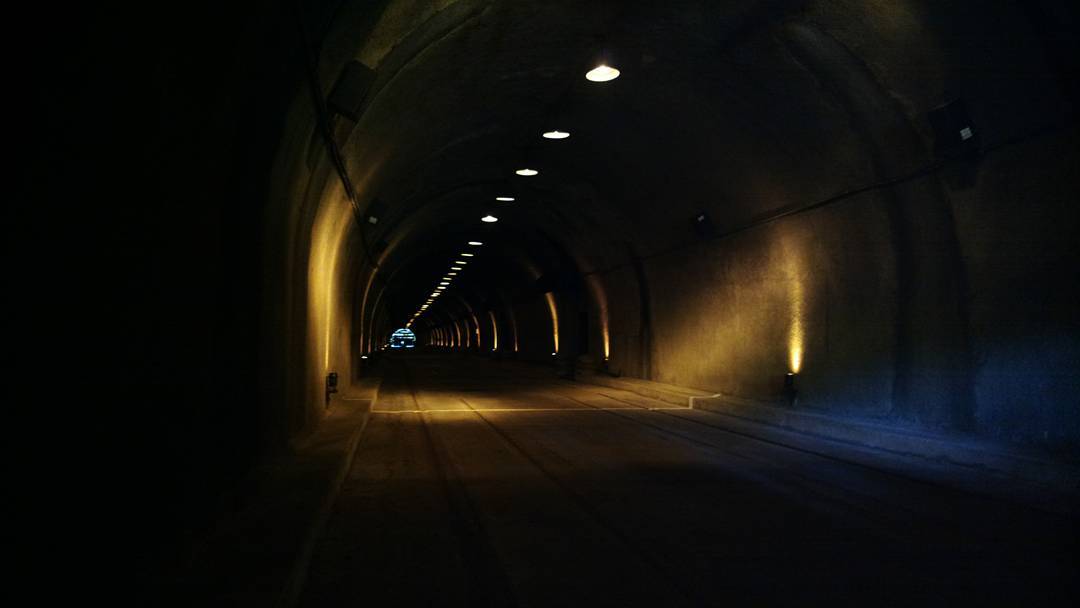 Malinta Tunnel
Image credit: @tannietapar
Lastly, the most popular destination in Corregidor is the Malinta Tunnel. It served as a bunker where Filipino and US soldiers took shelter when they were attacked in WWII and was also where the Japanese hid when the Americans reclaimed Corregidor in 1965.
It is rumored that Japanese soldiers performed harakiri (ritual suicide as an honorable alternative to disgrace) when it looked as if they were going to be defeated by the US soldiers. For the most spine-chilling experience, we recommend going through the tunnels at midnight armed with just a flashlight, and at one point just switching off your light source and standing in total darkness and silence.
Address: Corregidor Island, Cavite City, Philippines
---
10. Drive through Balete Drive to spot the White Lady
---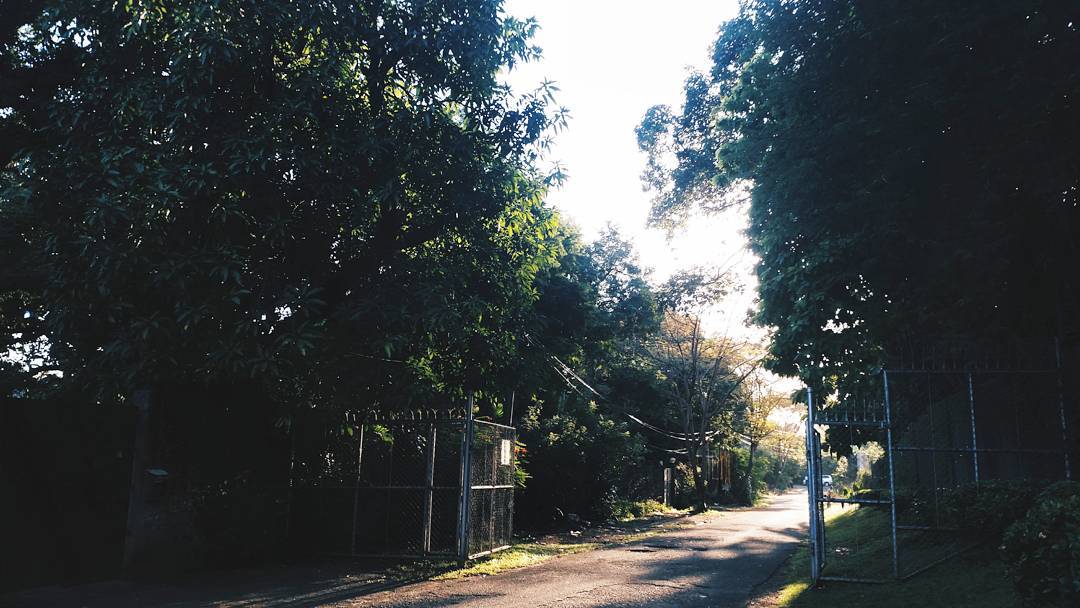 Balete Drive during the day
Image credit: @mefookie
In Philippine folklore, balete trees are sanctuaries for supernatural creatures such as diwatas and kapres, and in the suburban neighborhood of New Manila, the White Lady of Balete Drive.
The myth of the White Lady of Balete Drive began in the 1950s when motorists reported seeing a beautiful lady dressed in all white calling out to them. Some said that they saw the white lady in their rear-view mirrors.
It is speculated that the white lady is a victim of a hit-and-run accident. A taxi driver slammed into her and, out of fear of imprisonment, buried her remains near the gargantuan balete tree in the middle of the road. That particular tree is no longer around, but the myth still sends chills down the spines of those who pass through this area.
If you're up for a good scare, head to Balete Drive around midnight when the street lamps are switched off and you might just spot the infamous ghost.
Address: Balete Drive, New Manila, Quezon City, Metro Manila
---
Supernatural encounters in Manila, Philippines
---
It is believed that the veil between our human world and the world of the dead is the thinnest on Halloween, or All Hallows' Eve, so if you're looking for a spine-chilling adventure, this is the time to explore these infamous places.
I, for one, am a believer of supernatural phenomena, having seen a ghost at an old Manila church on a school field trip. I've also gone for a tarot card reading, and I still get goosebumps when both these memories come to mind.
I don't think I'd be going anywhere near these places this Halloween, but for the brave souls out there looking to get your adrenaline going, go ahead and add these experiences to your Halloween bucket list to check off.
---
Cover image adapted from: @bentumblingtoday & @tannietapar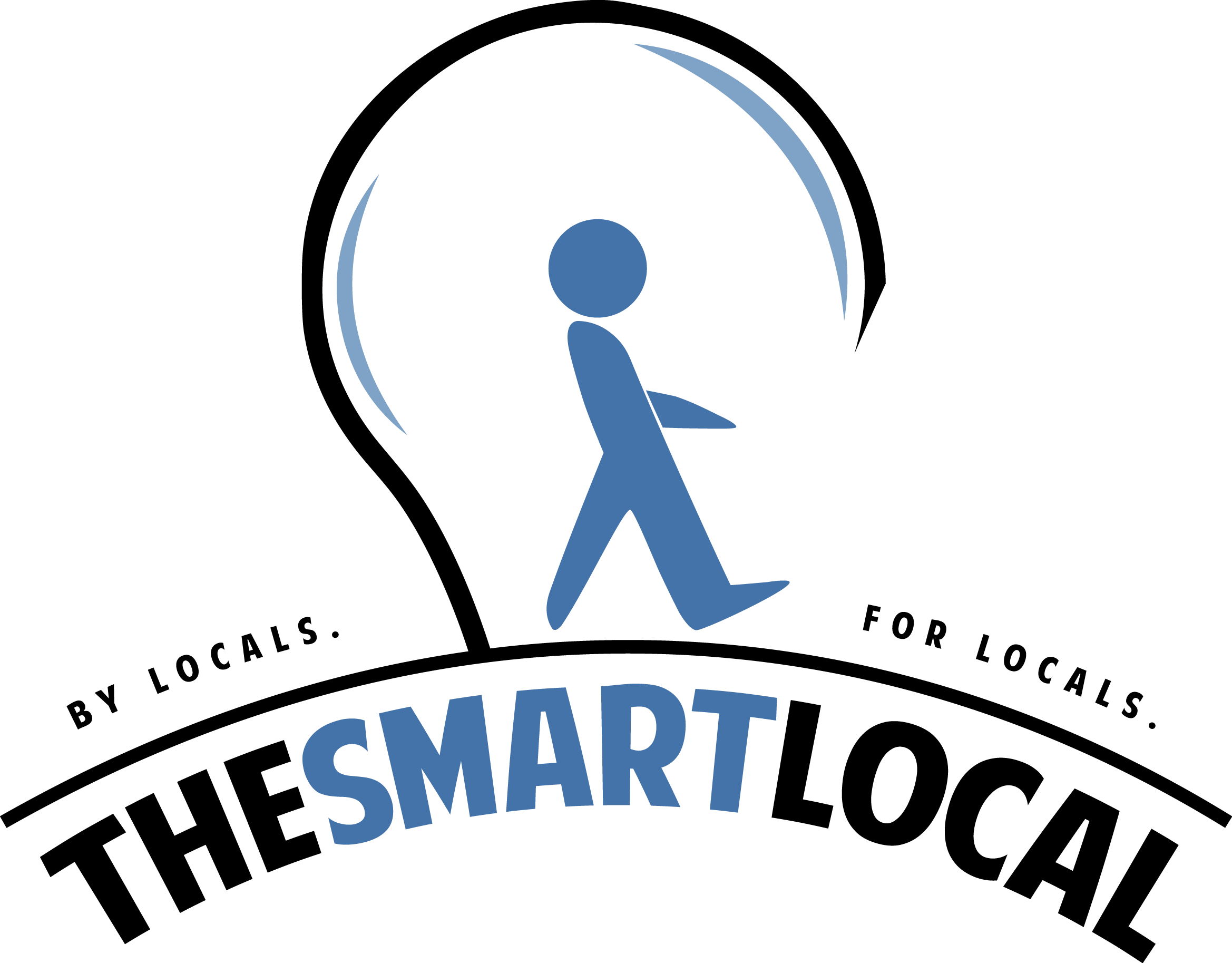 Drop us your email so you won't miss the latest news.