Free Filipino movies to watch while we stay at home
---
As the month-long quarantine is now being implemented in the whole of Luzon, those of us who have no choice but to stay at home might be itching for distractions while we self-isolate. 
Fortunately, local movie studios such as Regal Films and TBA Studios are listening to our calls by uploading – for free – full copies of their movies during the enhanced community quarantine. Filipino movies such as Exes Baggage, Bar Boys, and A Very Special Love – all not on Netflix – can now be accessed free of charge, thanks to the kind hearts of our filmmakers. We've listed 10 of these local movies – from blockbuster hits to horror movies –  below.
---
Blockbuster Filipino movies
---
1. Exes Baggage (2018)
---
Video credit: Black Sheep
If you are one of those who have yet to watch this film starring our beloved love team Angelica Panganiban and Carlo Aquino, you might want to catch it now on iWant while it's free. 
Exes Baggage traces the story of Pia (Angelica) and Nix (Carlo) who take the chance to believe in love again despite the baggage they carry from their previous relationships. 
---
2. A Very Special Love (2008)
---
Video credit: ABS-CBN Star Cinema
A Sarah and Lloydie film is always a happy pill, and perhaps we could use a throwback to their classic films such as A Very Special Love, now in iWant for free as well.
The film's plot never gets old: we will always have our hearts for Laida Magtalas (Sarah Geronimo) who chases the man of her dreams in Miggy (John Lloyd Cruz), the youngest member of an established family in the printing industry. 
---
3. One More Chance (2007)
---
Video credit: ABS-CBN Star Cinema
Bea-Lloydie nation, rejoice! There's an SD version of the One More Chance film now offered for free for a month online, on iWant.

Get ready to feel the kilig all over again as you rewatch the story of long-time college sweethearts Popoy (John Lloyd Cruz) and Basha (Bea Alonzo) struggle to fight for their relationship amidst their differences. 
---
College movies
---
4. Bar Boys (2017)
---
Video credit:
Kip
Law school friends, you all can now have something to entertain yourselves with after your long hours of review while following quarantine orders. The producers and director of the 2017 film Bar Boys know what you need right now is to have something to do with all your spare time now that you don't have to commute. 
The full copy of the film was released on YouTube on 17th March. Whether or not you're a law student, you can laugh and cry with the film that reflects our struggles in school through the story of four friends played by Carlo Aquino, Rocco Nacino, Kean Cipriano, and Enzo Pineda. 
---
5. Dormitoryo (2017)
---
Video credit:

TBA Studios 
If you are missing your life during your dorm days or you're away from your dormitory during this quarantine season, Dormitoryo might be the film you have to binge on. It depicts a night of dorm occupants, each living their own lives but bound by their shared collective experiences, as they deal with their strict, lonesome landlady. 
Charles (Charles Salazar) is an engineering student, while Max (Max Celada) is in his 7th year in college with a reluctant partner named Sheen (Sheen Gener). Steven (Wowie De Guzman), meanwhile, is a social entrepreneur with a cop lover named Ramon (Jun Sabayton). Alex (Vandolph Quizon) is a call center agent fortunate with Jenny (Kate Alejandrino), his attentive girlfriend. 
---
Cultural movies
---
6. K'na The Dreamweaver (2014)
---
Video credit:
TBA Studios 
Our local film industry has been getting more inclusive through the years, thanks to films such as K'na The Dreamweaver who centers on K'na (Mara Lopez), a princess of the T'boli tribe in South Cotabato. It's one of those films where the protagonist has to make a difficult choice – in this film, K'na has to make a sacrifice between her village clans and true love.
You can also see how the filmmakers showcased the lovely tradition of weaving by our ethnic groups in this film. K'na is also depicted as her tribe's dreamweaver, who has mastered the art of weaving the T'boli t'nalak (a fabric made from tie-dye weaving) at a young age. 
---
7. Patintero: Ang Alamat ni Meng Patalo (2015)
---
Video credit:
TBA Studios
This one's for the nostalgic millennial who loves to root for the underdog. We don't play a lot of outdoor games such as patintero these days, but the film Patintero: Ang Alamat ni Meng Patalo makes a loving dedication to the childhood pastime, featuring kids who love to play anything but patintero despite being labelled as losers. 
It centers around Meng Francisco, a neighborhood patalo who hasn't won a single game of patintero, leading a team of fellow patintero losers in the hopes of making it to the Linggo ng Wika Sportsfest. 
---
8. Good Morning Titser (1988)
---
Video credit:
Regal Entertainment, Inc.
We've all been interested about Mayor Vico Sotto's personal life these days because of his laudable deeds in battling the COVID-19 crisis in Pasig. Perhaps then we should watch his parents' classic film, Good Morning Titser.
It stars Vic Sotto as Pedro, the thief trying to escape the robbery group he belongs to with his little partner in crime, Letlet (played by Aiza Seguerra). The two cross paths with Consuelo (Coney Reyes), a grade school teacher who will help them change for the better.
---
Horror movies
---
9. Shake, Rattle, and Roll III: Nanay (1991)
---
Video Credit: Regal Entertainment Inc. 
Now is the perfect time to binge-watch your older, hard-to-find Shake, Rattle, and Roll films if you need your horror movie fix while staying at home. This one comes courtesy of Regal Entertainment for releasing some of its classic SRR films in light of the quarantine. 
In Shake, Rattle, and Roll III: Nanay, for instance, we see icons such as Manilyn Reynes (Maloy), Joey Marquez (Ojay), and Ai-Ai de las Alas (Dezzi Rae) race against Undin, a mythical creature who has a frog-like body that lives in the water. 
---
10. Bliss (2017)
---
Video credit:
TBA Studios
Exploring the limits of sanity in a film-within-a-film, Bliss is a psychological thriller starring Iza Calzado as the actress Jane Ciego who descends into madness while being trapped inside her home after she was left crippled in a film production. 
Watch it if you want to empathize with the character who's stuck at home just like you are, or when you seriously want to expand your dose of psychological thriller films. 
---
Bonus
---
Edward (2019)
---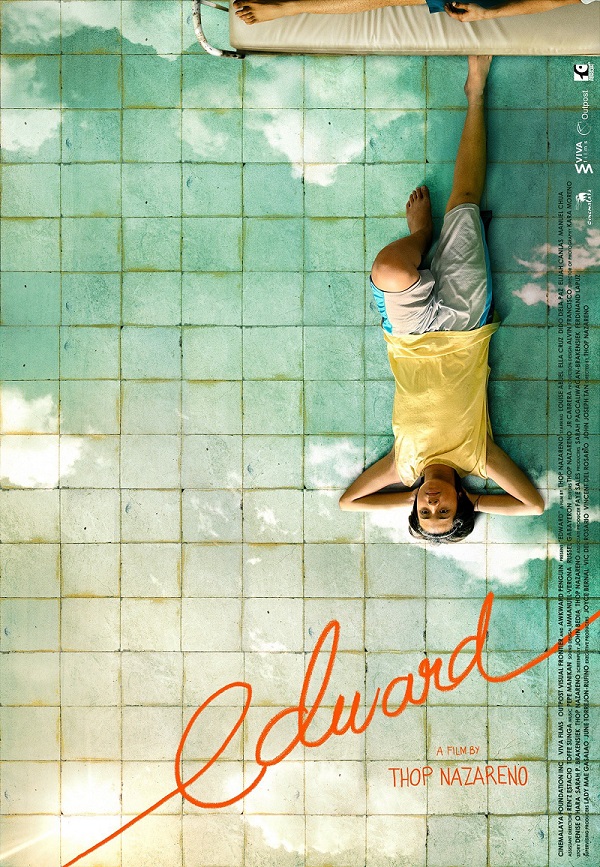 Image credit: IMDb
Link to full movie
Video credit: Iflix 
Free on Iflix since February, the film Edward will soon become a fitting reminder of the times we are living in now. Edward poses reflective questions to the challenges our healthcare system faces, through the story of a teenage boy who comes of age in a public hospital where he is left to take care of his ailing father.

It stars Louise Abuel as Edward, Ella Cruz as Agnes, and Dido de la Paz as Mario. 
---
Citizen Jake (2018)
---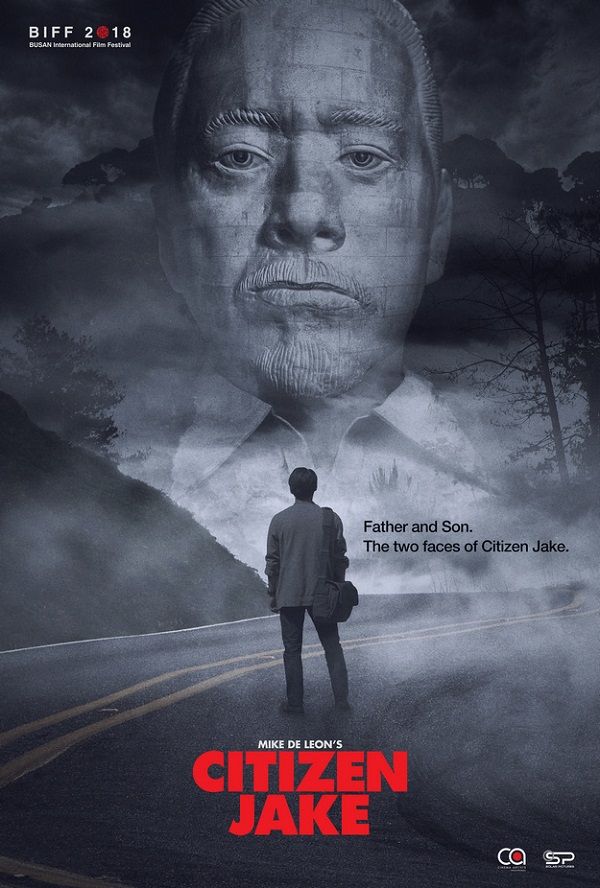 Image credit: IMDb

Link to full movie
Video credit: Iflix 
Citizen Jake might be the film that echoes how netizens are passing non-stop political commentaries online about the government's handling of COVID-19. It stars real-life journalist Atom Araullo, playing the role of journalist Jake Herrera who has to confront the privilege of his political family that is able to shape people's opinions. 
The film has been free on Iflix since Dec 2019, but in case you need a reflective break from the endless rabbit hole of debates of your social media feeds right now and haven't yet watched this film, now is the perfect time for you to stream it. 
---
Free Filipino movies this quarantine season
---
Movie houses offering their films online for free in light of the COVID-19 pandemic tells us the importance of the arts more than ever. In challenging times like this, we don't just need basic necessities such as food and water – but also good old Filipino movies to keep us in good spirits. 
Also check out:
---
Cover image adapted from: Movies News Letter, IMDb, IMDb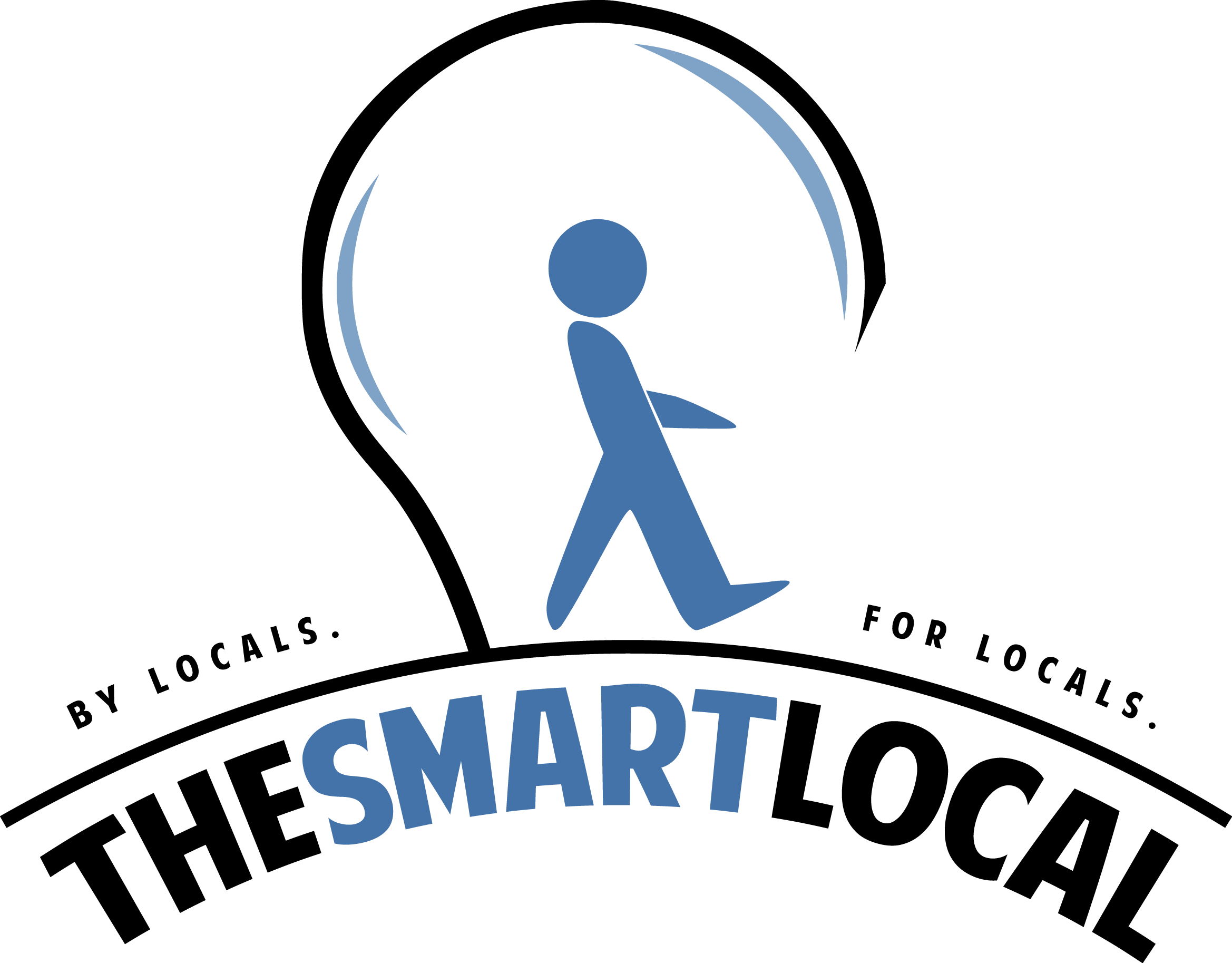 Drop us your email so you won't miss the latest news.