Quirky Pancit Canton packaging designs
---
It's no doubt that Lucky Me!'s Pancit Canton has become the OG of the OG when it comes to Filipino instant noodles. It's everything you could ask for in humbly packaged instant noodles – they're easy to cook, and packed with the most addictive seasoning.
So when netizens with wild imaginations start wondering how the classic packaging can be redesigned, or even transformed into quirky product designs such as Pancit Canton soap and sneakers, we get to see these 10 Pancit Canton packaging designs created purely for fun that show how much we stan this food.
---
1. Minimalist pancit packaging
---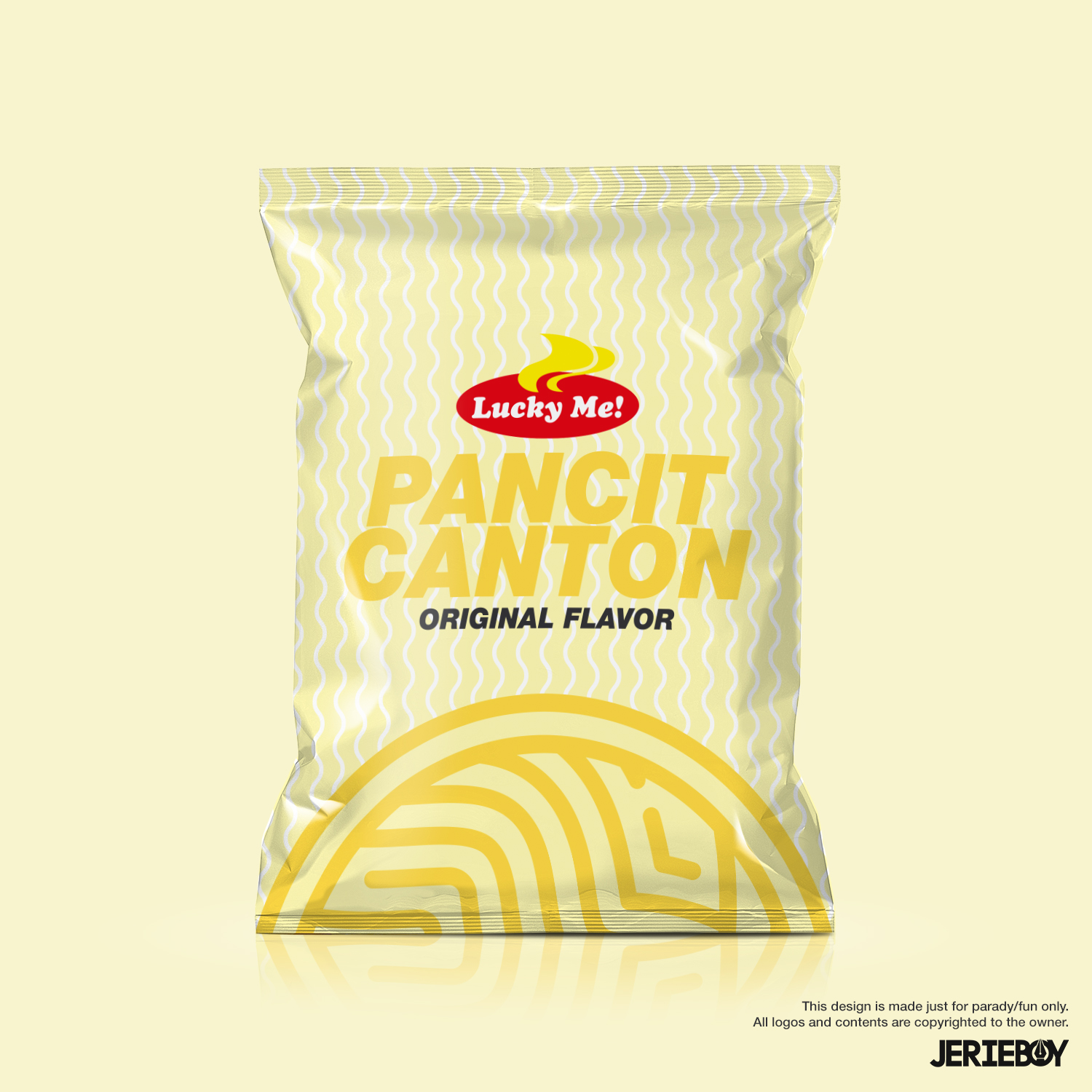 Image credit: Jerieboy Designs 
The core fanbase of Pancit Canton is young, so it's not a surprise that designers reinterpreted its packaging based on a minimalist, no-frills approach. Jerieboy Designs', for example, is mainly composed of curly lines to depict the noodles in an abstract fashion, with harmonious pastel colors.
Image credit: Jerieboy Designs 
Joseph Bryan Lopez's design mostly relied on a bold statement font against a single yellow background color.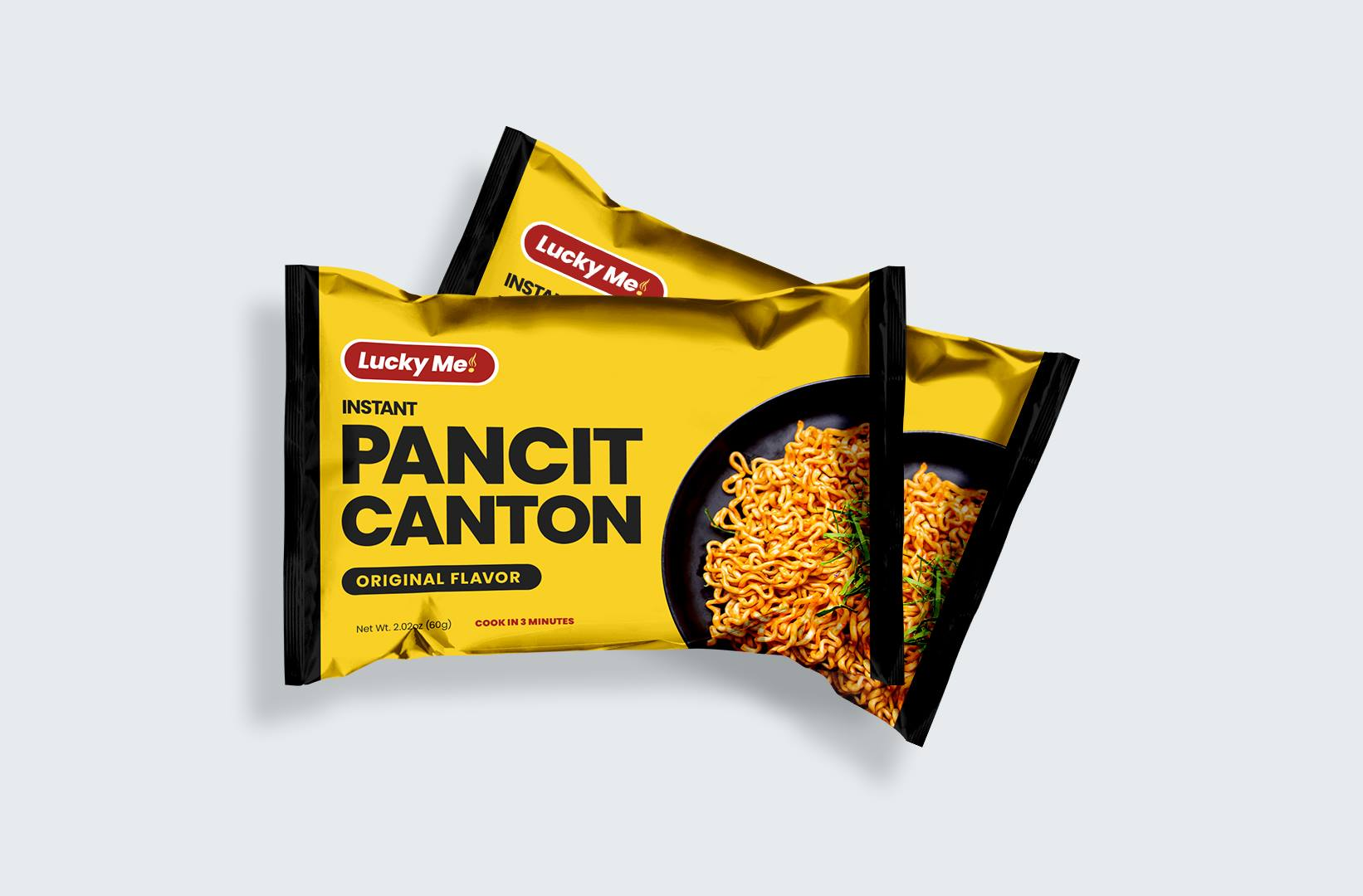 Image credit: Joseph Bryan Lopez 
Another design from Joseph Ubas Creatives is perhaps the most minimalist though, with bold typography conveying what's in the packet. It even caught the attention of Monde Nissin, the company behind the instant noodles.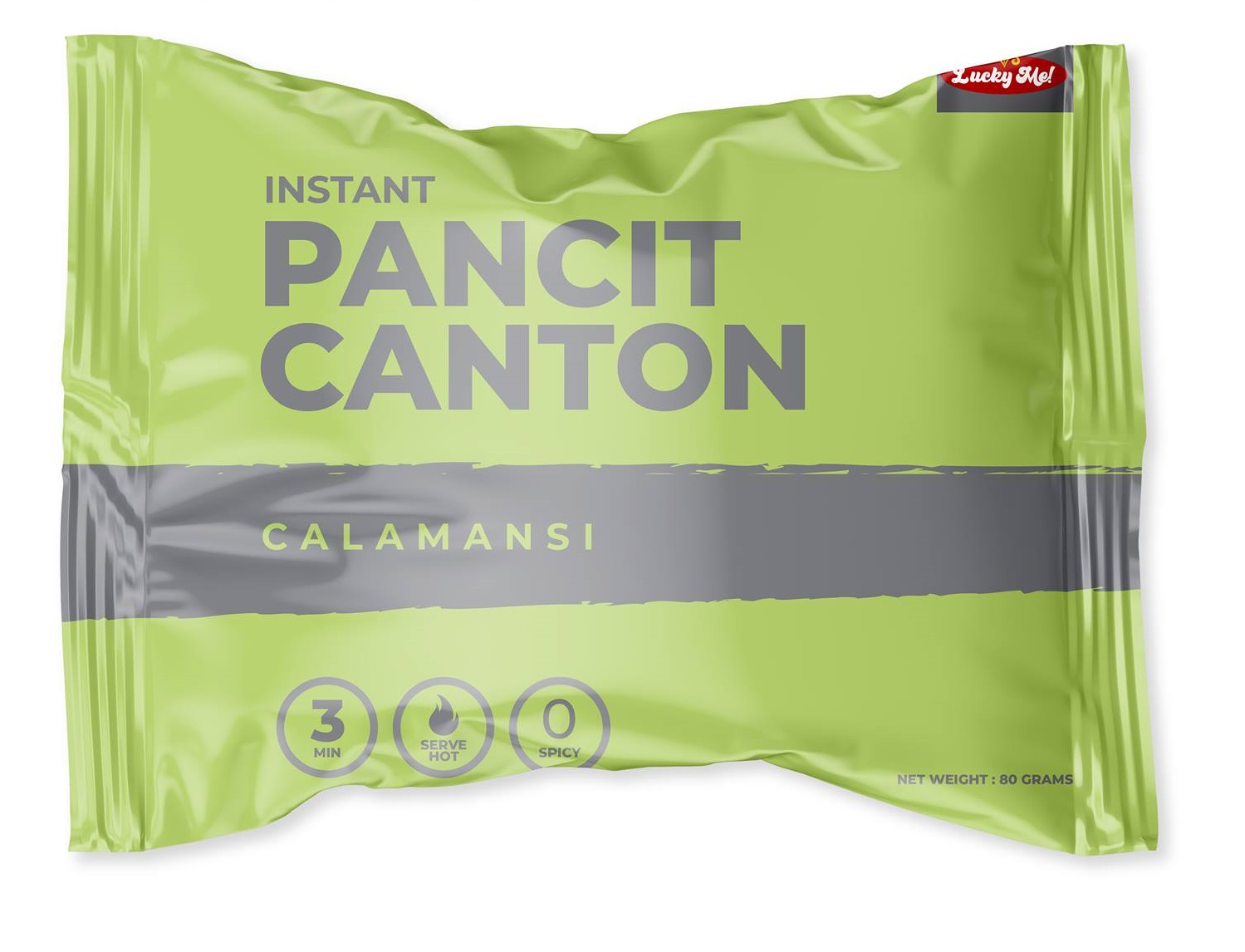 Image credit: Joseph Ubas Creatives
---
2. Pancit Canton as a drink
---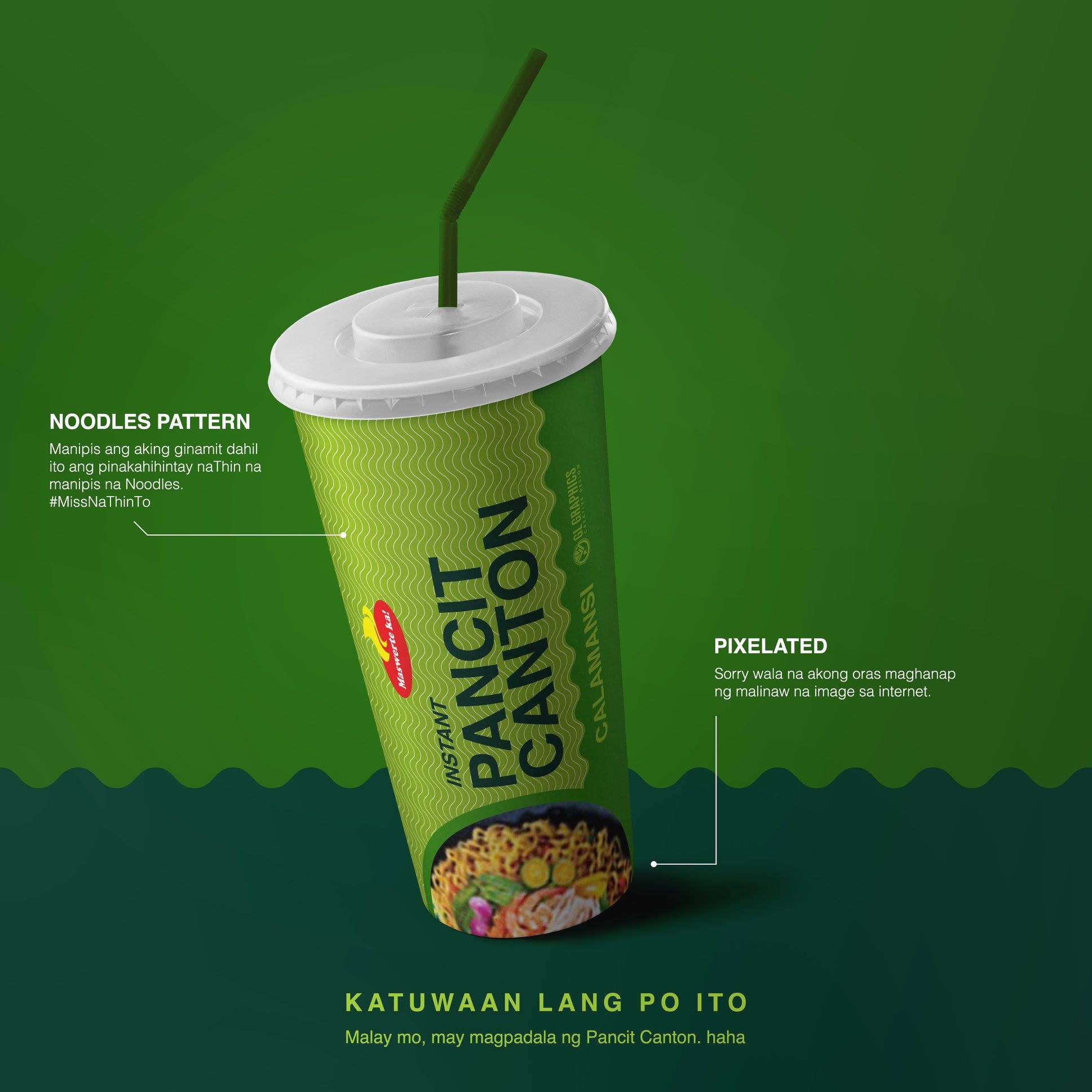 Image credit: GL graphics 
The thinner variant of Pancit Canton has been back in stores since March 2020, to the delight of its fans. So GL Graphics incorporated this thin noodle pattern in their design of this Pancit Canton calamansi drink cup as a tribute to the long-missed Pancit variant.

We're still curious about what the drink might taste like – would liquified noodles be blended with the calamansi flavoring?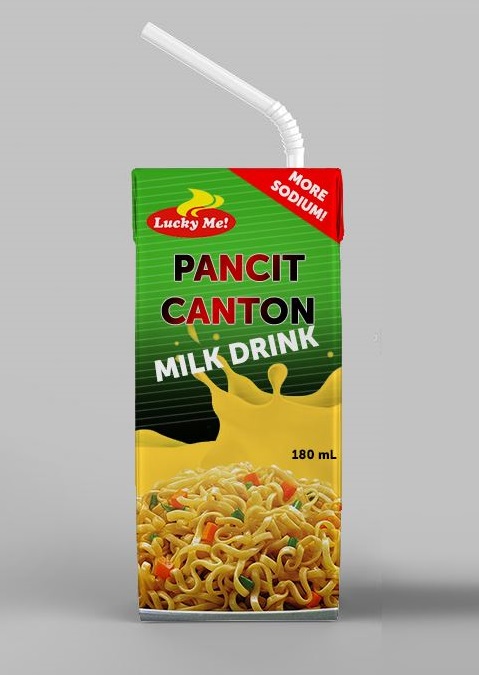 Image credit: Kenneth Sofia 
A Pancit Canton-flavored milk drink surely isn't the most usual milk flavor, but fans are going wild for this milk carton designed by Kenneth Sofia, featuring the famous noodles which have won the hearts of PC stans, garnering 25,000 shares already as of writing. We don't know other milk drink that can do this.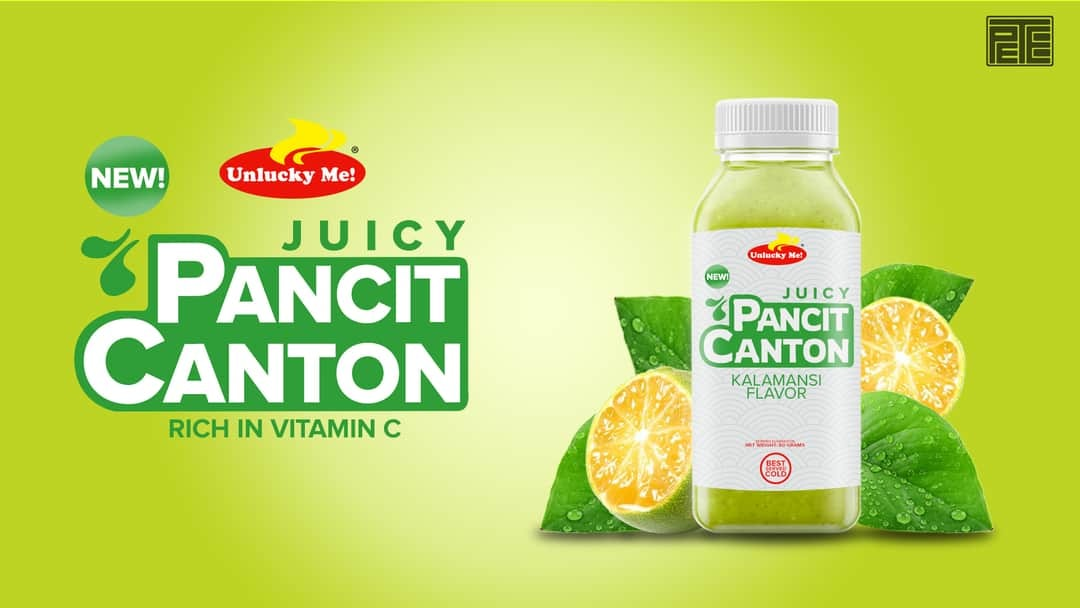 Image credit: Mapags Gaming 
Now imagine blending Pancit Canton Calamansi – this Juicy Pancit Canton bottle design by Pete Tiongzon would probably be the result. If we think hard, we can imagine a drink with pure green calamansi actually tasting good. 
---
3. Pancit Canton calamansi-scented soap
---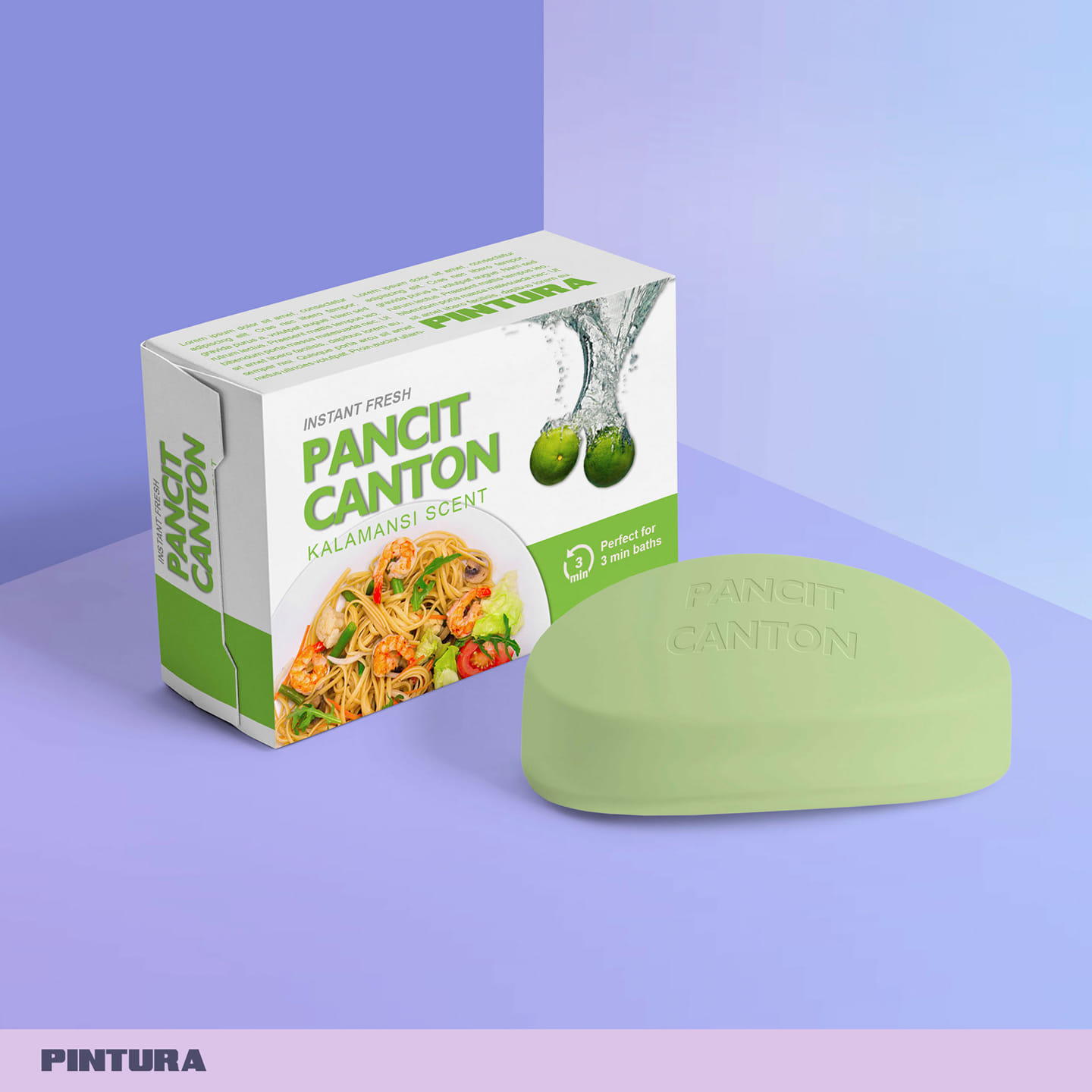 Image credit: Pintura 
Papaya soap, step aside. This calamansi-scented soap inspired by the flavors of Pancit Canton is out to dethrone.

We're all good with this soap with a box designed by Pintura, as Calamansi is a fruit that actually offers benefits to the skin, helping it produce collagen and reducing the appearance of dark spots. 
---
4. Pancit Canton in its brutalist form
---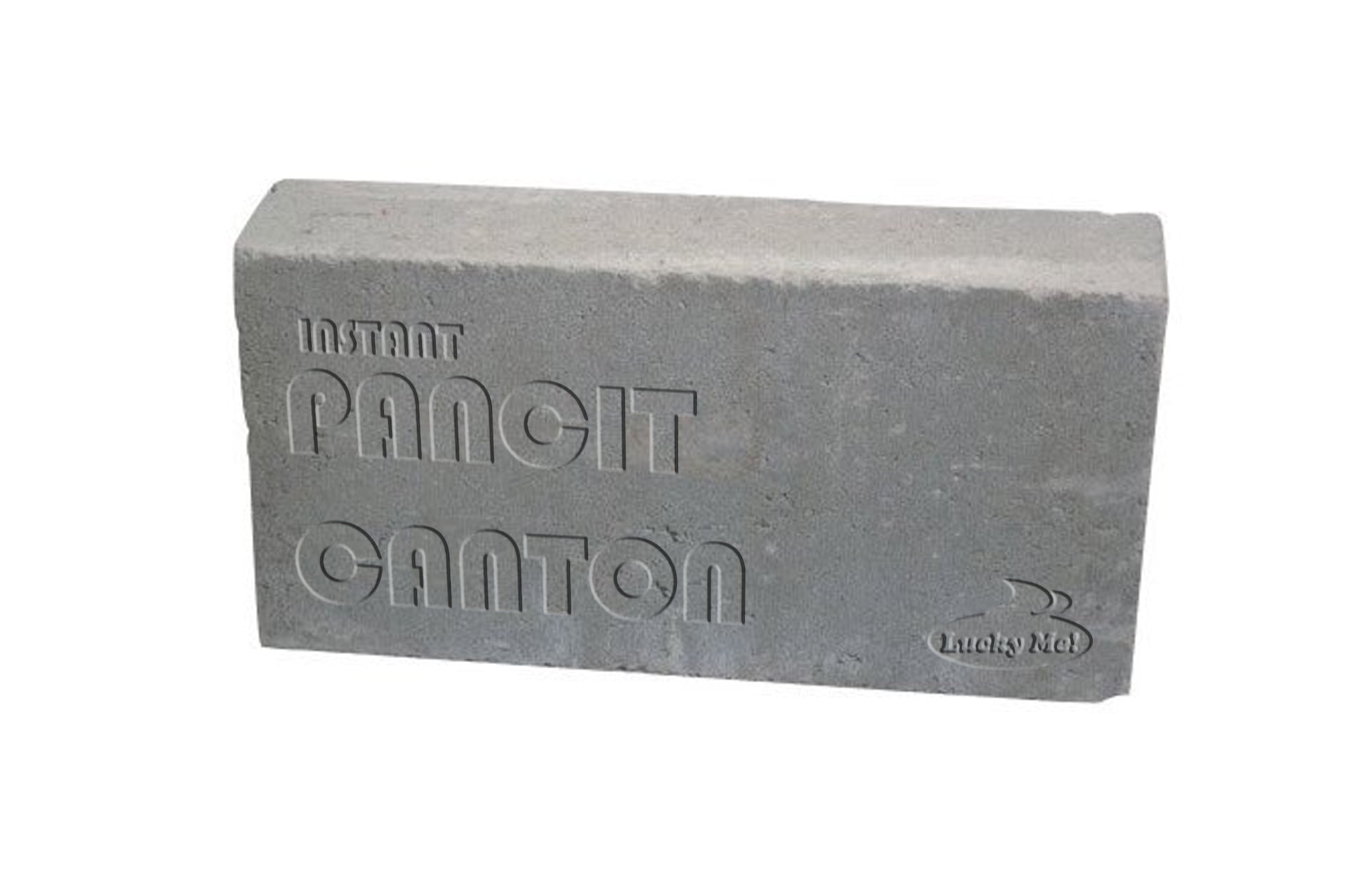 Image credit: Alex 
Brutalist architecture has adorned many historic Filipino buildings – just look at the blocks of buildings along Ayala Avenue. So this reimagination of Pancit Canton as a Pancit Canton concrete block struck familiarity in Filipino creatives, hailing it for its solid, concrete design.

Other netizens joked that we'd have to break this piece of cement first before we can retrieve the ingredients inside. Ooft.
---
5. Pancit Canton in a box
---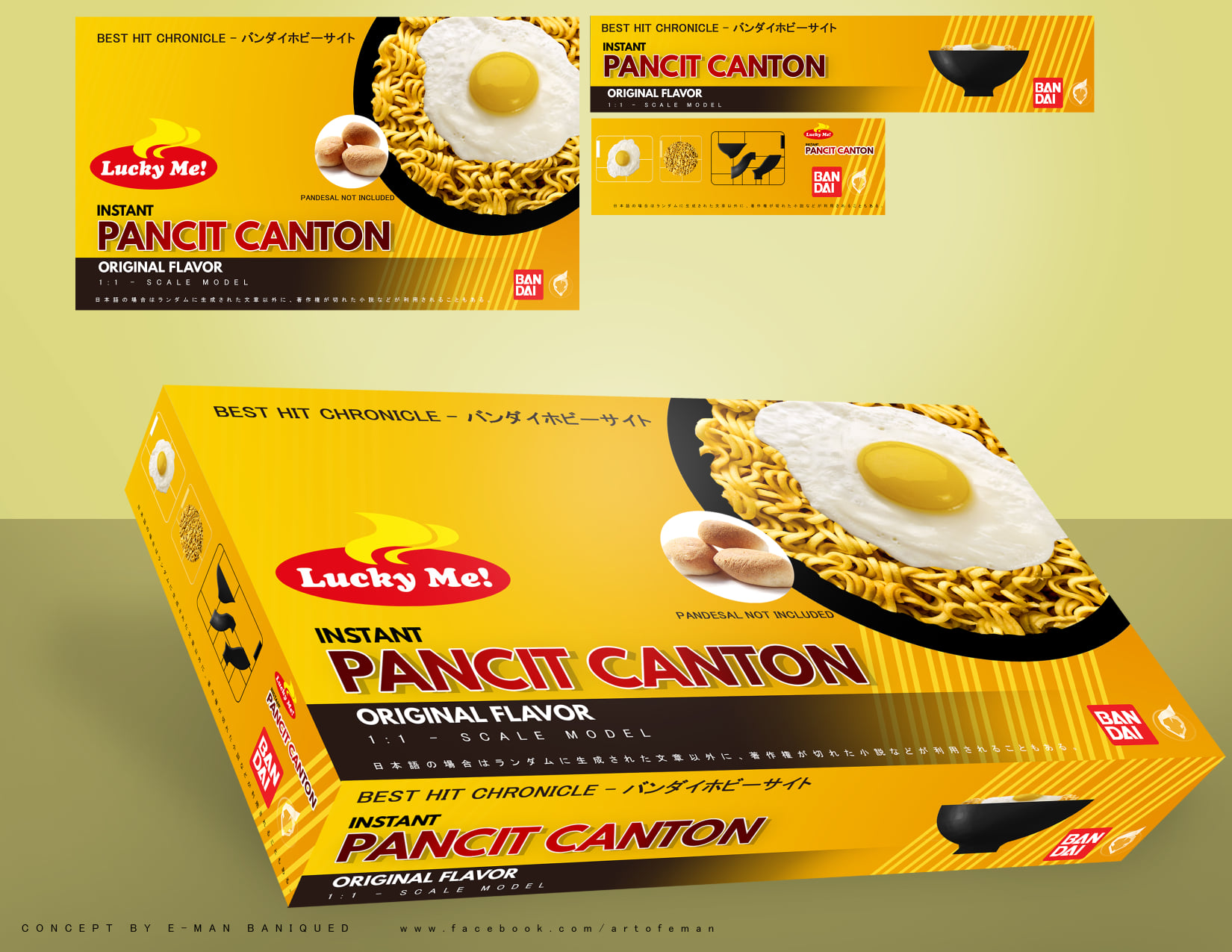 Image credit: The Art of E-man 
Perhaps we can ask 7-Eleven and Monde Nissin to collaborate and create boxed Pancit Canton that convenience store goers would love.
Who doesn't want a Busog Meal packed with our favorite instant noodles before a work day starts?
---
6. Pancit Canton in a can
---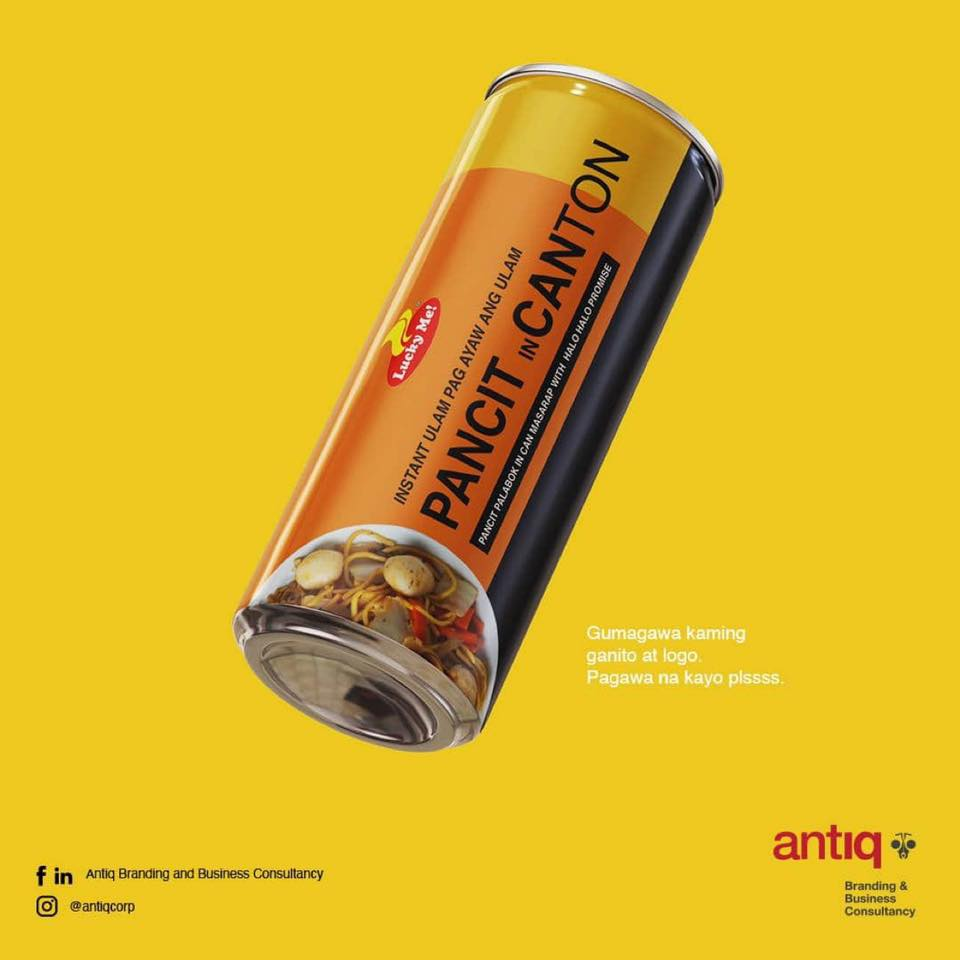 Image credit: Antiq Branding and Business Consultancy 
While Pancit Canton already has its paper packaging, perhaps this canned version would be useful for environmentally friendly PC lovers. We can see a lot of creative ways to use this can after it serves its initial purpose – as your pen holder, coin bank, or cut in half for your plant seedlings.
---
7. Pancit Canton ice cream
---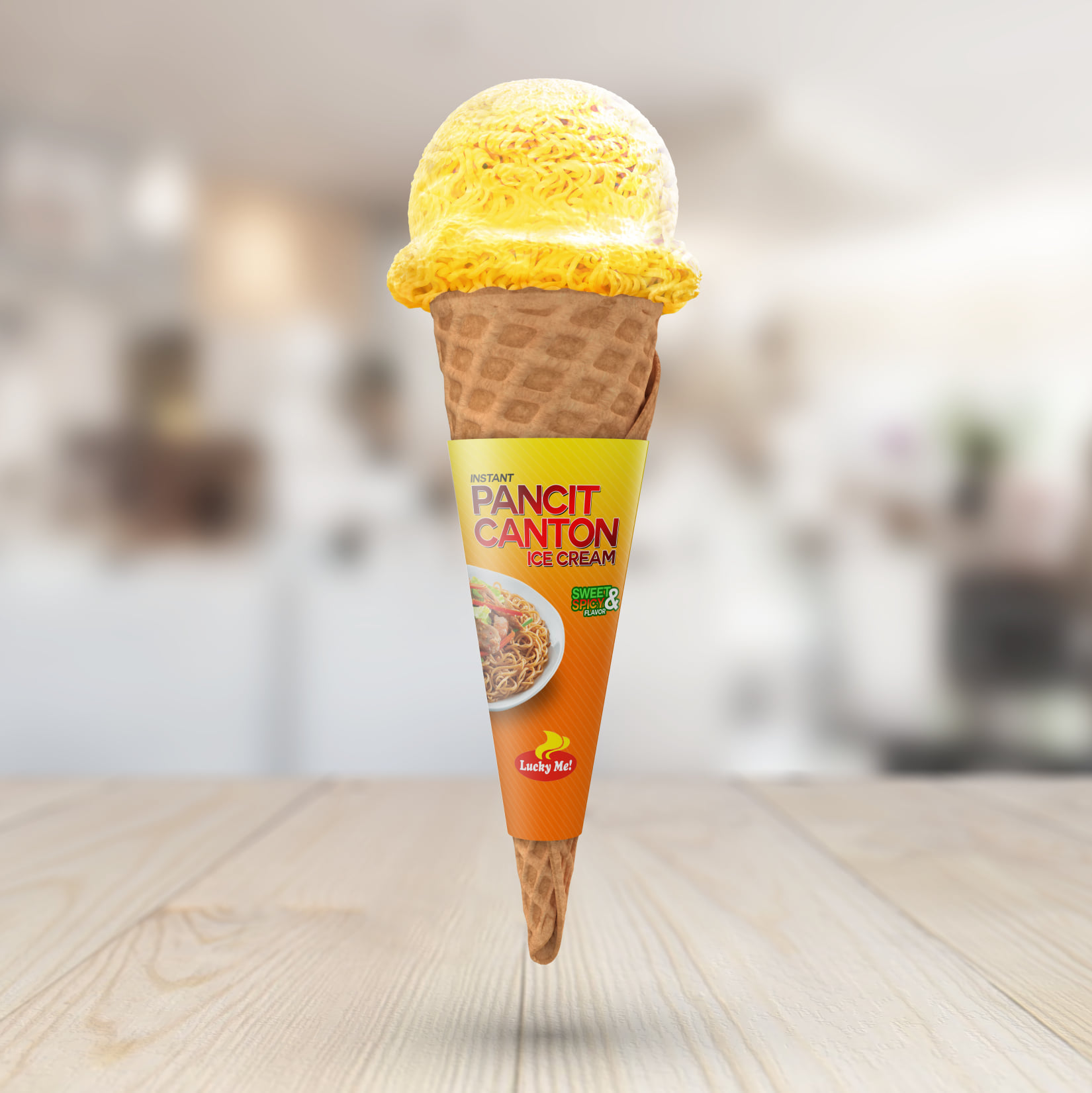 Image credit: GAVP – Creative Solutions 
Imagine a cheesy ice cream, sprinkled with the saltiness of a soy sauce. That's how  Pancit Canton-flavored ice cream might taste like, and while it doesn't make sense at first, sweet and salty ice creams have been on many a dessert shop menu. So we're willing to give this idea a try.
---
8. Pancit Canton cigarette box
---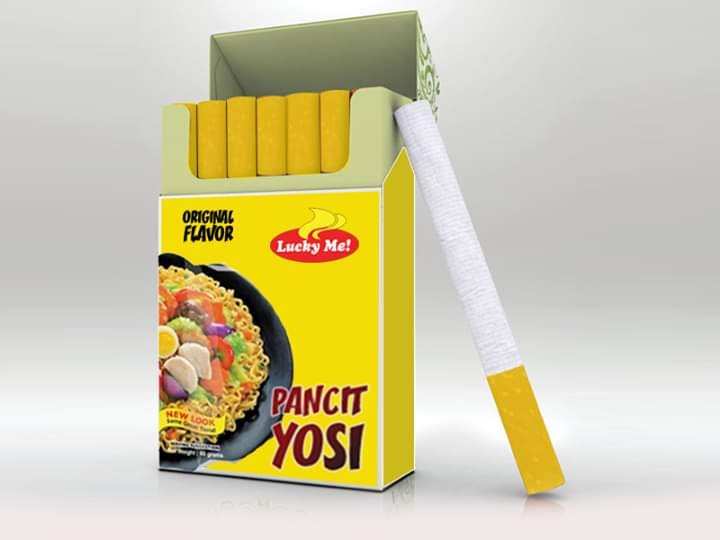 Image credit: Mark Gabriel Cañonaso
For smokers who love Pancit Canton, this cigarette box might be an unwelcome sight if you're trying to quit a smoking habit. That's because taking this cigarette might be almost like eating your favorite noodles, but this time you'd be inhaling and exhaling the sweet and salty notes of Pancit Canton.
---
9. Pancit Canton candy
---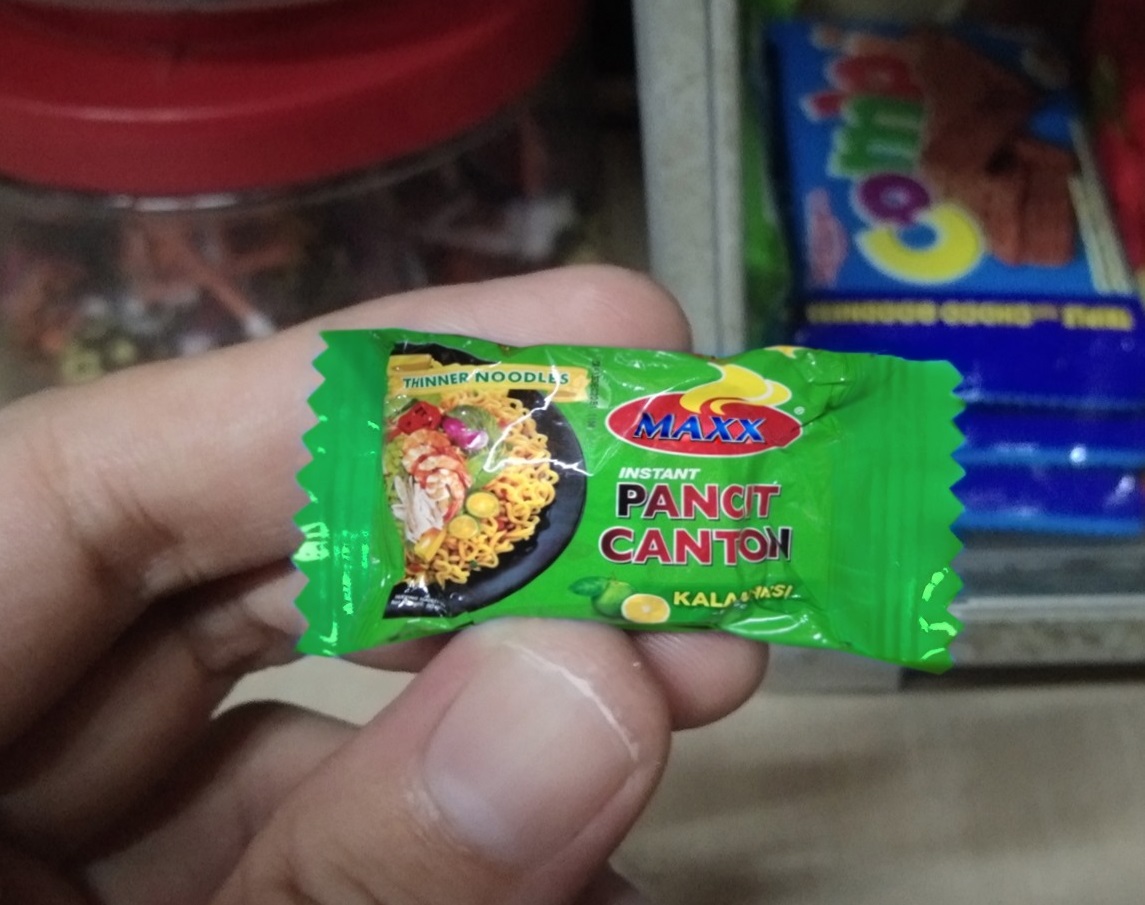 Image adapted from: Ely Robles Jr 
If you're tired of your usual menthol-flavored candy, designer Ely Robles Jr suggests that we give this Maxx Pancit Canton Calamansi candy a chance.

We wouldn't be able to resist collecting these mini, cutesy Pancit Canton wrappers if they were real.
---
10. Pancit Canton sneakers
---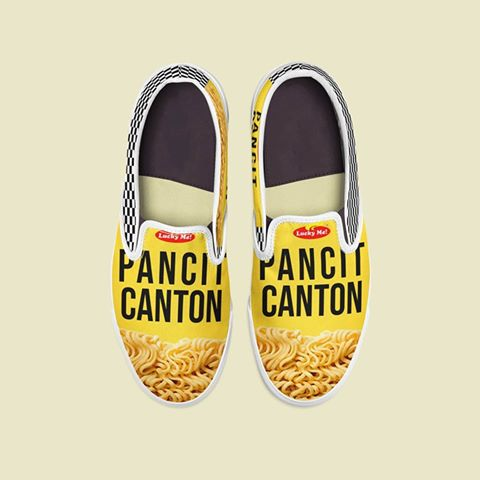 Image credit: GAVP – Creative Solutions 
The canton-wagon is a pop culture force to be reckoned with, so a pair of Pancit Canton sneakers is a good idea to meld PC fandom with the Philippine sneakerhead movement. 
The instant noodle has become more than just a breakfast staple; it's also part of fashion trends, now that Ramones Design has designed these kicks. We're just waiting for the matching skateboard, baggy T-shirt, and bucket hat. 
---
Pancit Canton packaging designs with a twist
---
These quirky packaging designs indeed show how much Filipinos stan the instant noodle, and we hope we can see some new Pancit Canton-themed products or brand collabs soon. In the meantime, if reading this article has made you hungry for a bowl of the good stuff, check out our online grocery shopping guide and stock up safely. 
Also check out:
---
Cover image adapted from: Pintura and GAVP – Creative Solutions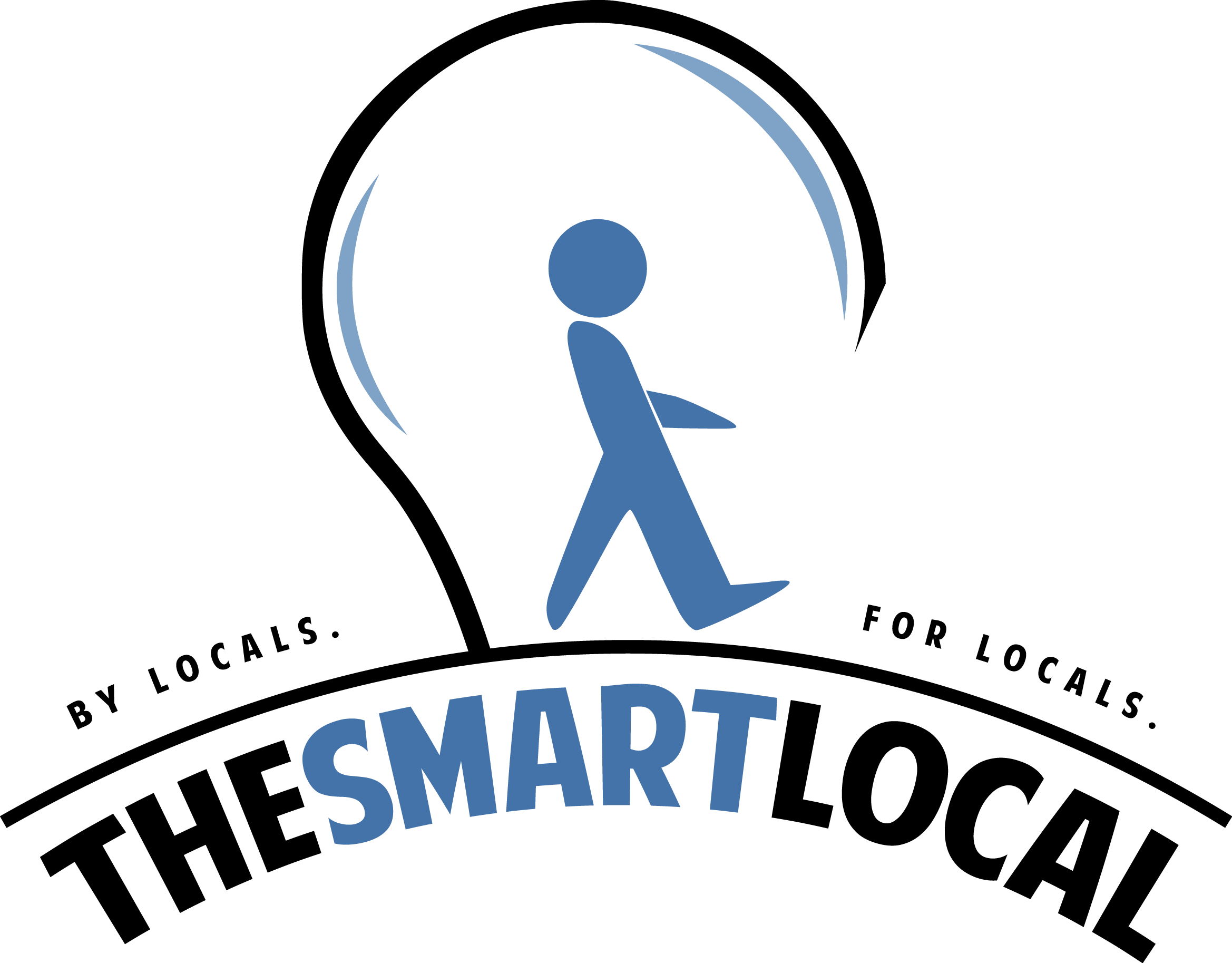 Drop us your email so you won't miss the latest news.