Asa Miller represents the Philippines in Winter Olympics 2022
---
There is a lot of buzz going around the time nearing the Olympics whether it be the Summer Olympics, Winter Olympics, Youth Olympics, or the Paralympics. It's a time where people from all over the world come together and give their support to their country's representatives.
Now, a new Winter Olympics has begun this year and Asa Miller, a Filipino-American alpine skier, has come back for the second time, to represent the Philippines and carry the flag during the 4th February 2022 opening ceremony.
---
Miller shares about his trip to Beijing
---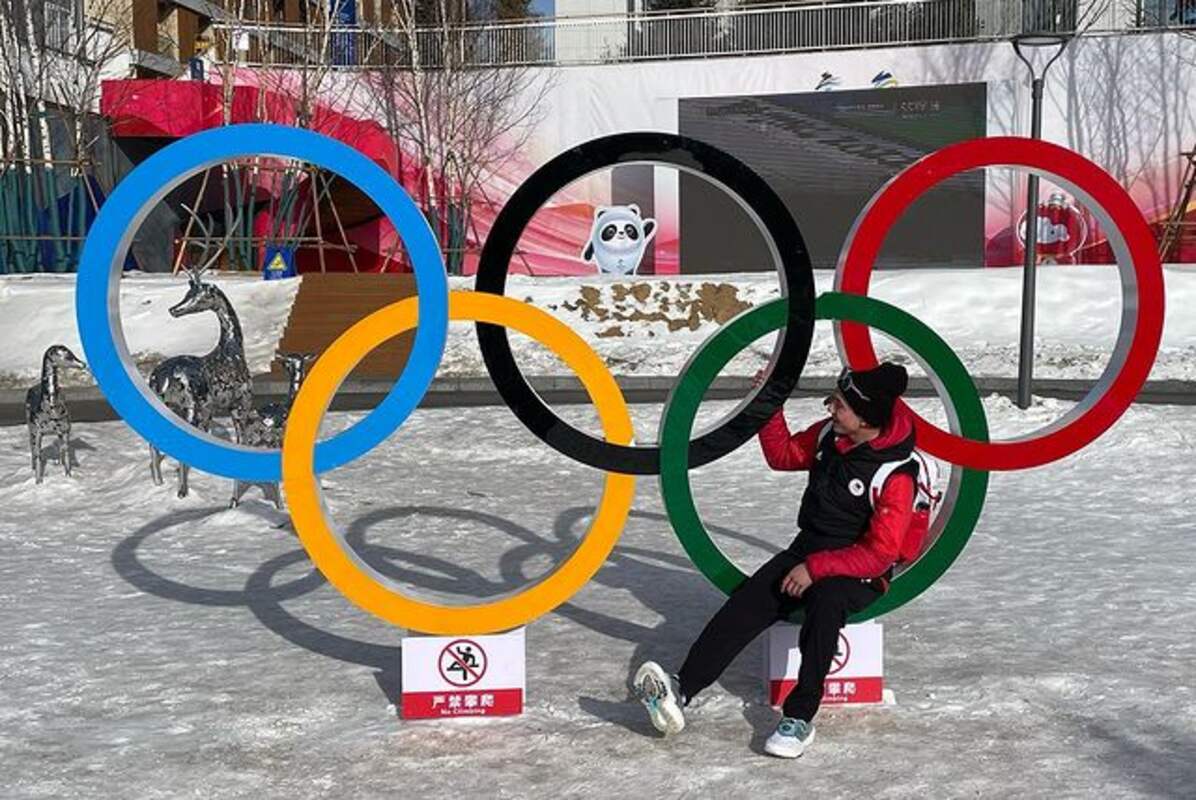 Photo of Miller by the Olympic Rings at Zhangjiakou Olympic Village
Image credit: Asa Miller
On his Instagram page, he shared pictures of his arrival in Beijing, showing where he trained, where he was stationed, and the accommodations offered to him.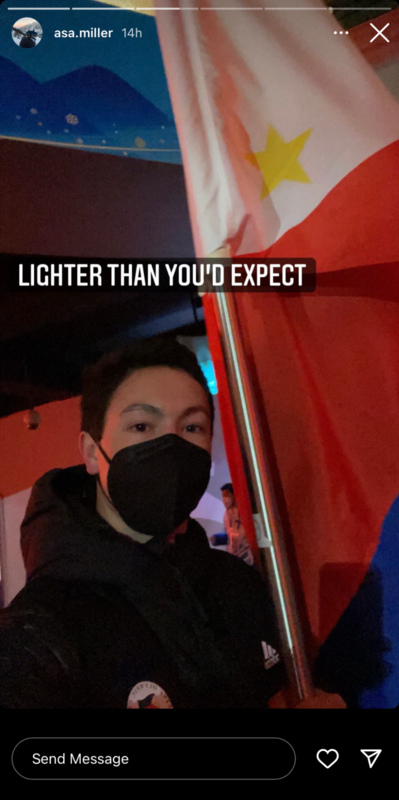 Miller shared on his Instagram story a selfie while carrying the flag with the caption: "lighter than you'd expect".
Image credit: @asa.miller
Following the day of the opening ceremony, he also posted pictures about the event itself. In an Inquirer article, he was able to comment on his experience bearing the flag in Beijing. When asked, he commented that it had been amazing as well as his experience in carrying the flag, representing Filipinos all over the world.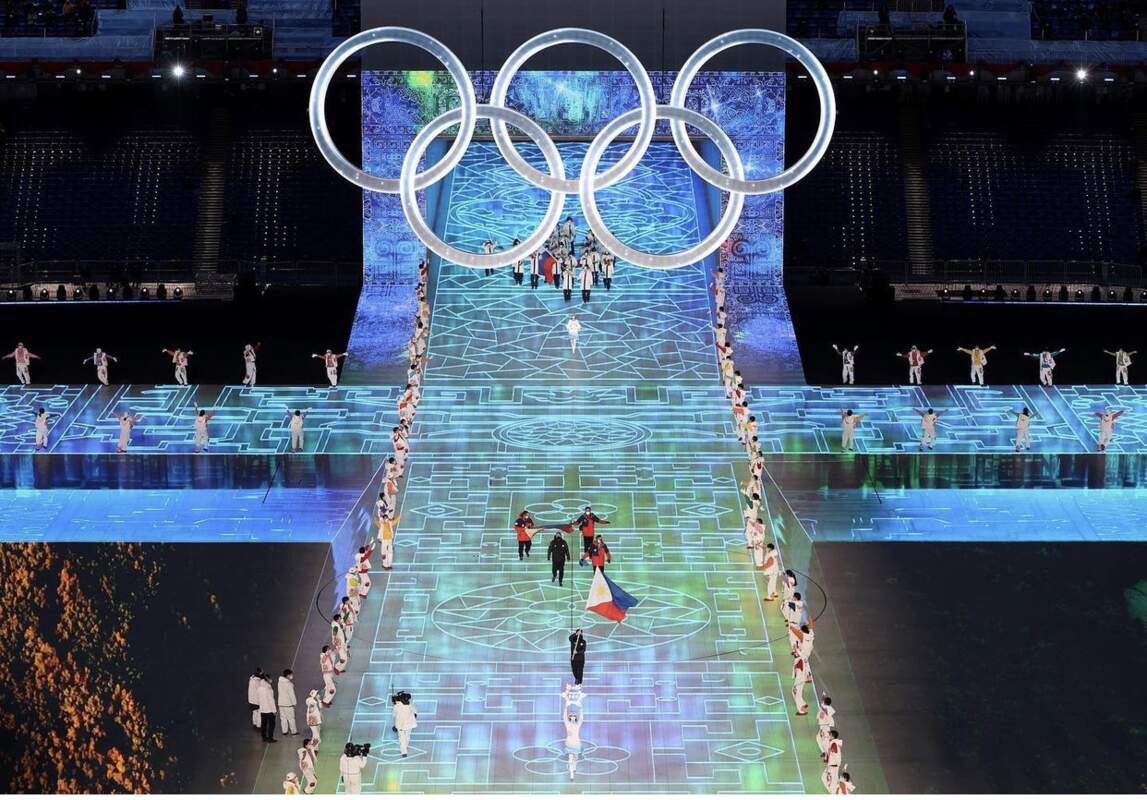 Miller bearing the flag at the opening ceremony
Image credit: Asa Miller
Now, in Beijing, as it was his second time carrying the flag, Miller was less nervous and able to take in the experience a lot better.
---
We're wishing him good luck
---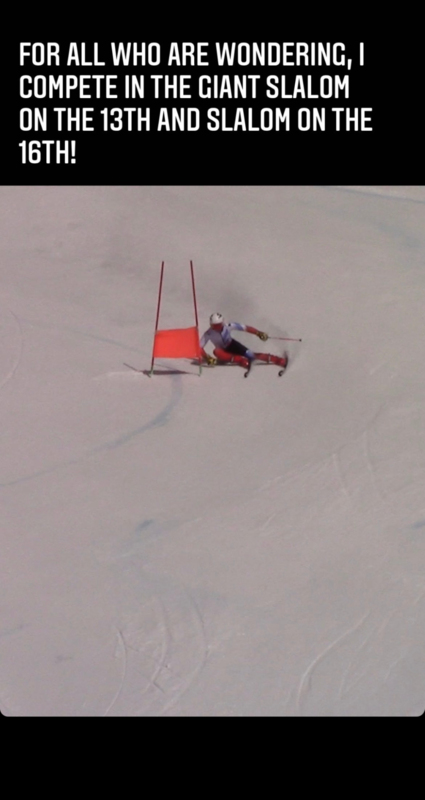 Miller's Instagram story saying that he'll be competing in the giant slalom and slalom events on the 13th and 16th.
Image credit: @asa.miller
As the games are still on-going, Miller shared on his Instagram story that he is set to compete on 13th February in the men's giant slalom event as well as on 16th February in the men's slalom event.
There are several types of alpine skiing disciplines, Miller will be competing in two of them: the slalom and giant slalom.
Both events are quite similar. The slalom is the event that has the shortest course and fastest turns, where skiers race at 60 to 70 kph. The giant slalom, on the other hand, also requires quick and sharp turns. However, it comprises different courses and skiers race up to 80 kph.
---
A look back on Miller's first time representing the Philippines in Winter Olympics 2018
---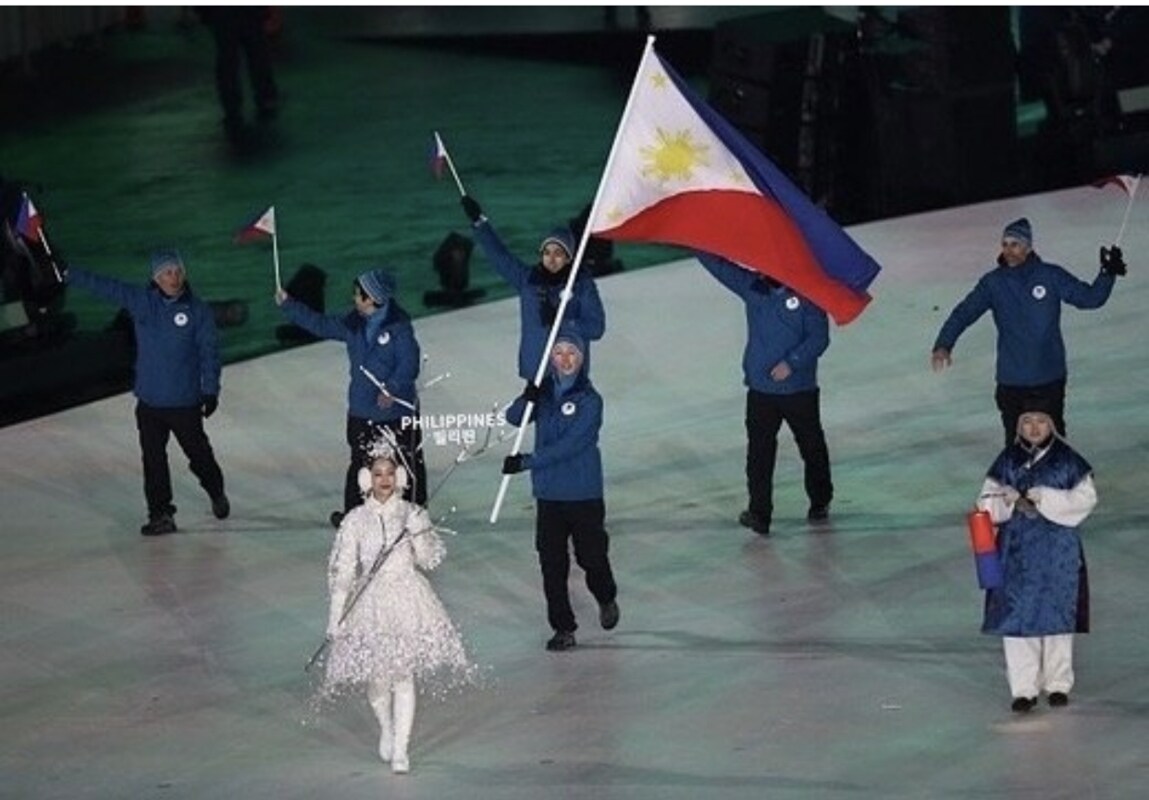 Miller at the opening ceremony of Winter Olympics 2018 in Pyeongchang, Korea
Image credit: Asa Miller
Asa Miller first took part in the Winter Olympics when he was 17 years old in 2018 at Pyeongchang, South Korea. Miller ended up finishing at 70th place out of 110 competitors in the giant slalom event during the Pyeongchang games.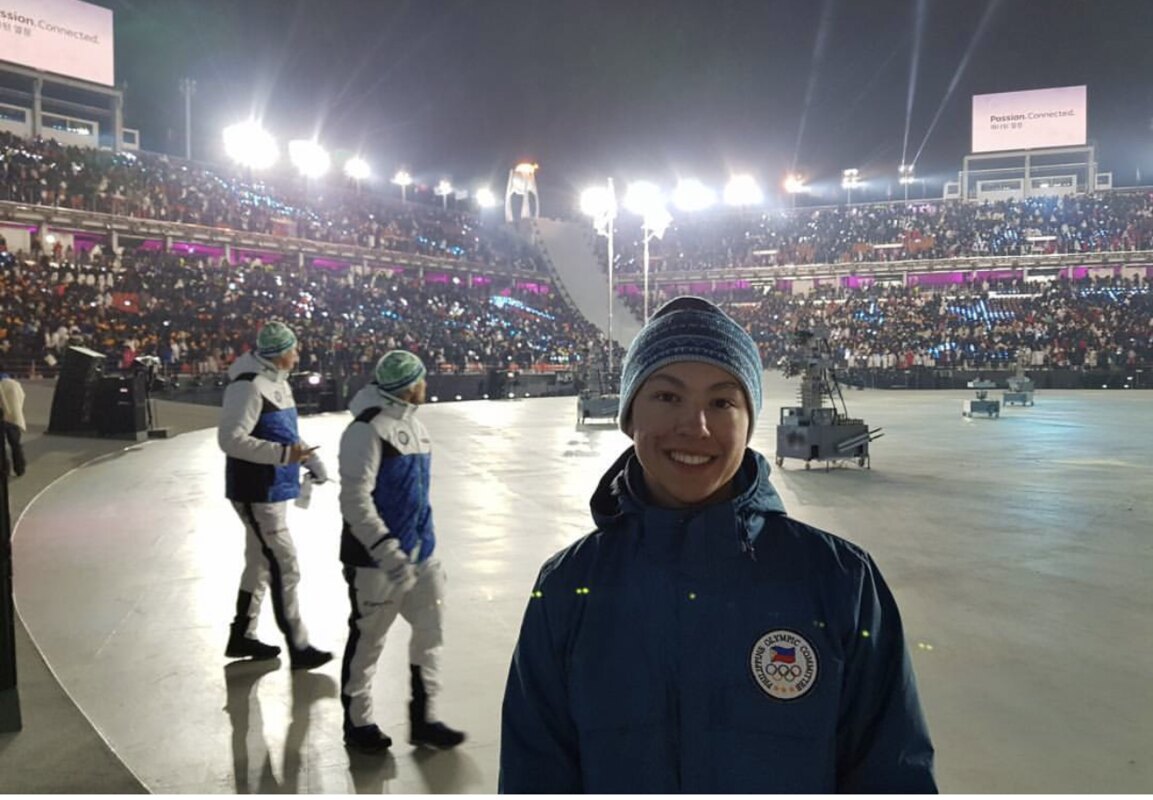 Miller at the Pyeongchang Olympic Stadium
Image credit: Asa Miller
Four years later, through preparation and going back to training, people are confident that the Alpine skier will be showing a better performance this time around.
According to Philippine Ski and Snowboard Federation President, Jim Apelar, Miller is in tip-top shape to compete as an alpine skier who will be representing the country and that he was confident that Miller was going to be better this year.
---
Proud to have Miller represent the Philippines
---
Once again, we are proud to have Asa Miller represent our country as all of his hard work and efforts will be seen by Filipinos and winter sports fans around the world. 
We are cheering you on, Asa! Mabuhay! 
Also check out:
---
Cover image adapted from Asa Miller and Asa Miller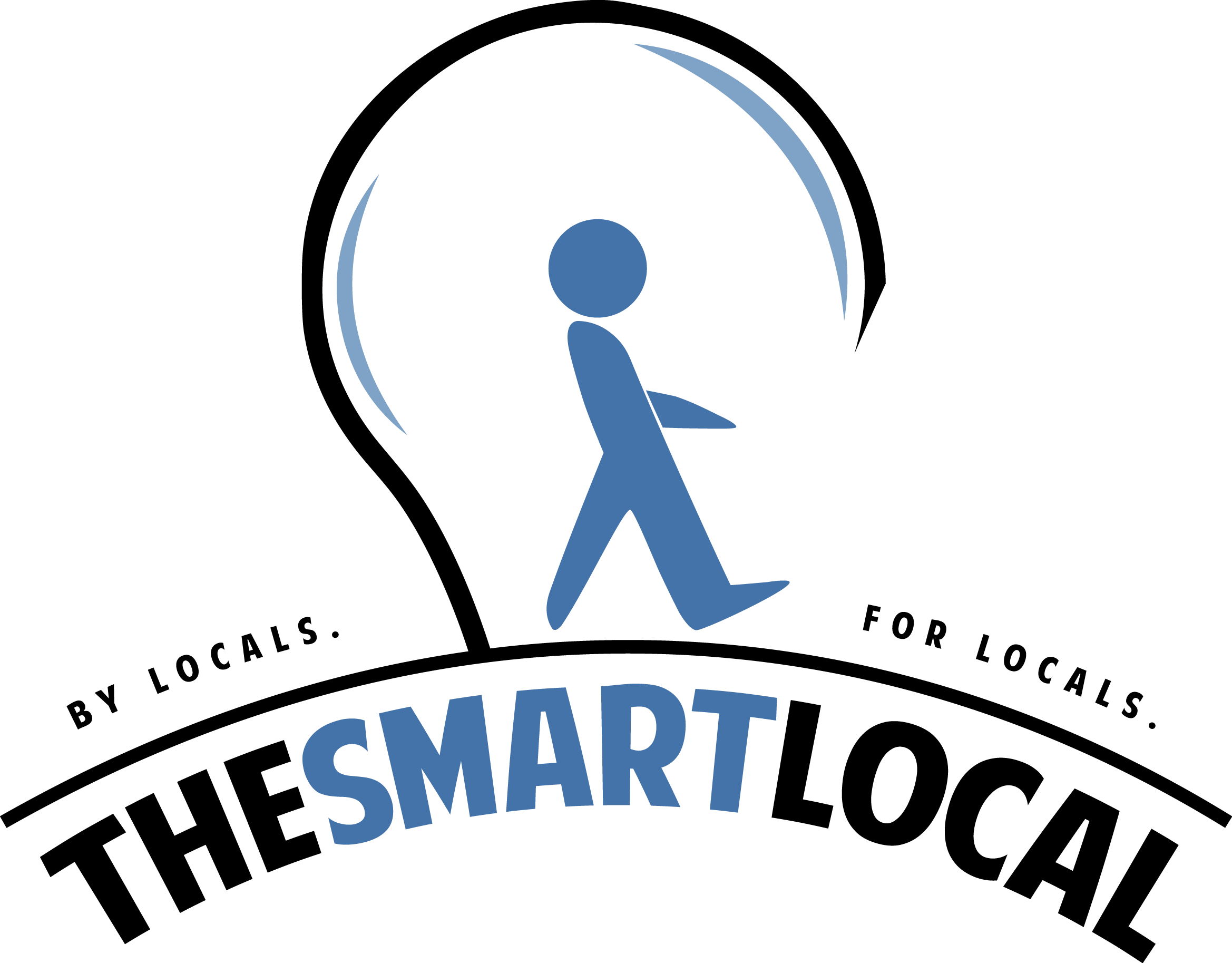 Drop us your email so you won't miss the latest news.