Facts about 2022 presidential candidate Leni Robredo
---
Being the only woman on the list of presidentiables for Halalan 2022, incumbent Vice President Leni Robredo receives comments about only being fit for a "housewife" role from her opponents and their supporters alike. However, her list of achievements and programs seems to prove otherwise.
For those who are trying to learn more about the only female 2022 Philippine presidential candidate, we've compiled some facts for you to decide if she'll make a great Philippine president.
---
1. She's an economics and law graduate
---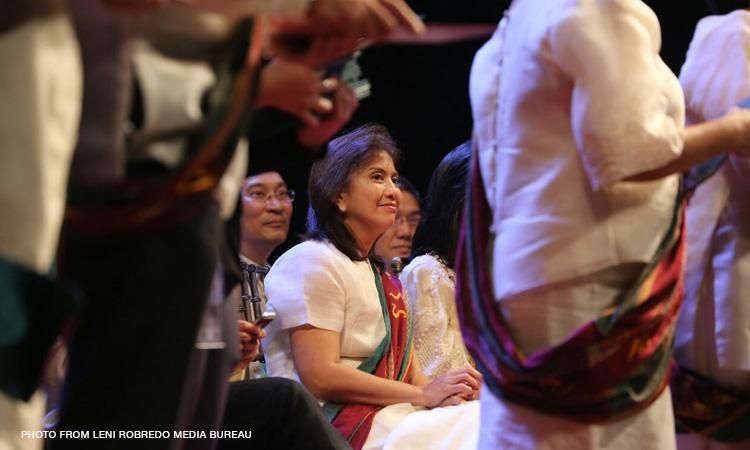 Robredo wearing a Sablay, the official academic costume of the University of the Philippines
Image credit: Leni Robredo Media Bureau
After Senator Imee Marcos called Robredo "extraordinary housewife", the vice president's spokesman responded saying that Robredo is an "actual degree holder", throwing shade at the senator's brother, Robredo's fellow presidentiable, Bongbong Marcos.
Robredo has a degree in Economics from the University of the Philippines Diliman, which may be why she's skilled at budgeting her funds as VP to benefit the Covid-19 response and multiple relief operations.
After getting her bachelor's, she pursued a law degree at the University of Nueva Caceres, a private university in her hometown, Naga, Camarines Sur. She then took her master's degree in law at San Beda University.
---
2. She had to take the bar exam twice
---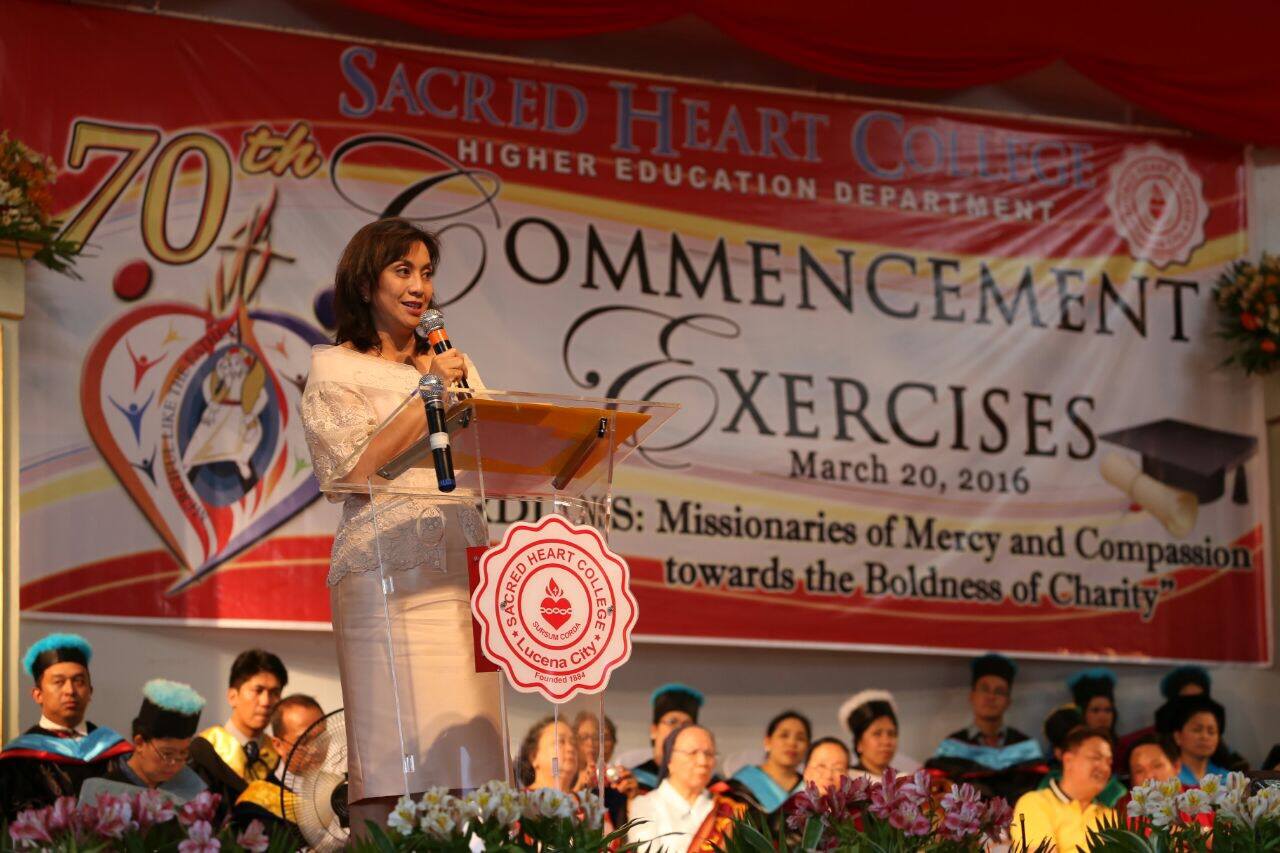 Robredo delivering a speech at Sacred Heart College in Lucena, Quezon in 2016
Image credit: VP Leni Robredo
Robredo doesn't hide the fact that she failed to pass her first bar exam and had to take it twice.
She explained that she was a working mother and taught economics at a local university in Naga while she was preparing for her first bar exam in 1992.
"I shuttled between Manila and Naga City while reviewing for the bar. It was a very difficult time. I was juggling my responsibilities as a mother, a teacher, and a student," she shared during her speech at a college graduation ceremony in 2016.
She shared that this stumble only inspired her to recover. She passed the bar on her second take in 1997.
Bar exam repeaters can certainly take Robredo's example and not be ashamed of having to try again.
---
3. She's been part of several non-profit organizations
---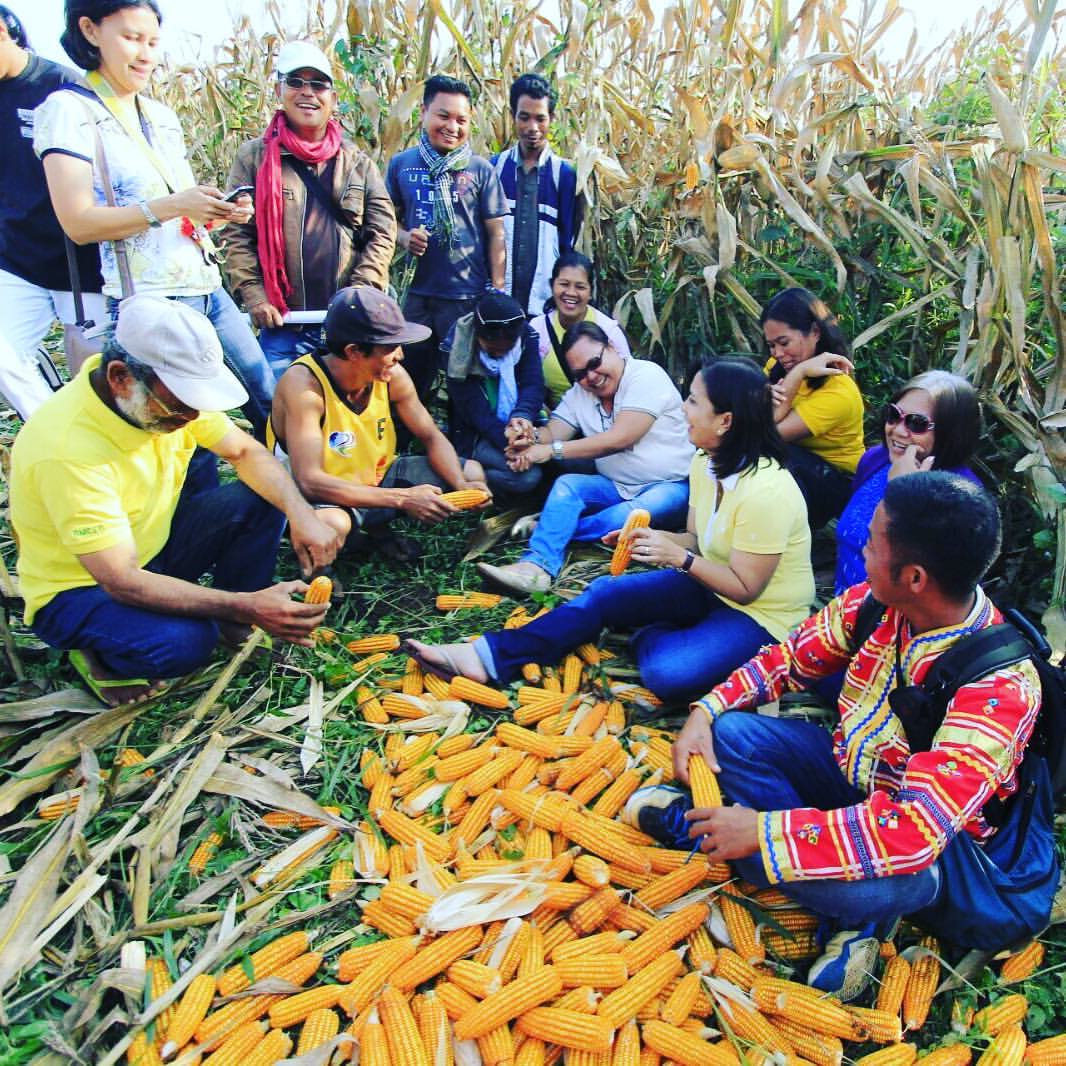 Robredo when she was working as an alternative lawyer
Image credit: @lenirobredo
With her desire to help the marginalized, Robredo joined the Public Attorney's Office in Naga right after she passed the bar. She worked there until 1999.
After that, she worked as a branch coordinator and lawyer at the Bicol Chapter of the NGO Sentro ng Alternatibong Lingap Panligal for 13 years. Besides representing the disempowered in court at this job, she also translated laws into the Bicol language to help locals understand them better.
Robredo isn't just part of advocacy groups. She also founded the women empowerment organization Lakas ng Kababaihan ng Naga which provides livelihood opportunities to women in the city.
---
4. She could've been a judge
---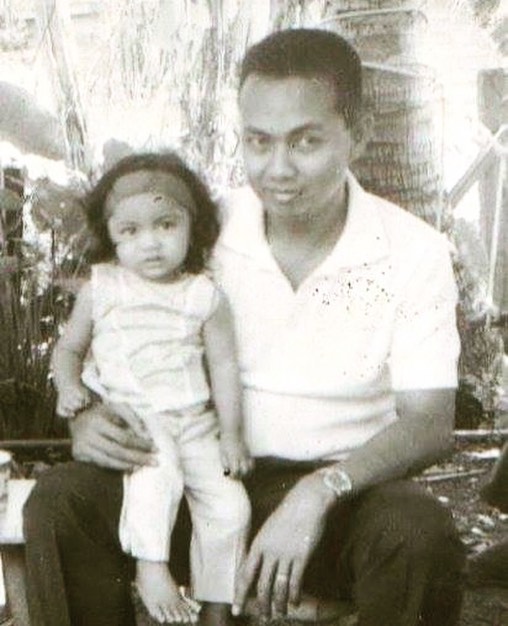 A young Robredo with her father
Image credit: @lenirobredo
A highly capable lawyer, Robredo was shortlisted to be a regional trial court judge in the Bicol region in 2013. She could have followed the footsteps of her late father, Antonio Gerona Sr., who was an RTC judge in Naga.
When her husband, former Department of Interior and Local Government Secretary Jesse Robredo died from a plane crash, Robredo withdrew her nomination in Bicol and applied as RTC judge in Quezon City to be with her daughters who were in Metro Manila for work and university.
However, her career plans changed even more when she was urged to run for congress in Camarines Sur, marking the beginning of her political career.
---
5. She's blessed with three bright daughters
---

Robredo with her daughters
Image credit: @lenirobredo
Just like their mother, Robredo's daughters are also capable women as seen in their professional and academic careers.
The eldest, Aika, got her Masters in Public Administration at Harvard's John F. Kennedy School of Government on a full scholarship. She now works as an executive director of a microfinance wholesale lending organization.
Trisha, her second daughter, has a double degree in Doctor of Medicine and Master of Business Administration from the Ateneo School of Medicine and Public Health. In 2020, she became a licensed doctor.
Lastly, the youngest Robredo daughter, Jill, is currently pursuing Biomolecular Science at New York University under a full scholarship.
However, we will probably never see these brilliant women in any political position while their mom is in politics. The Robredo family has a rule where only one of them can be in politics at a time.
---
6. She lives in a condominium unit with her children
---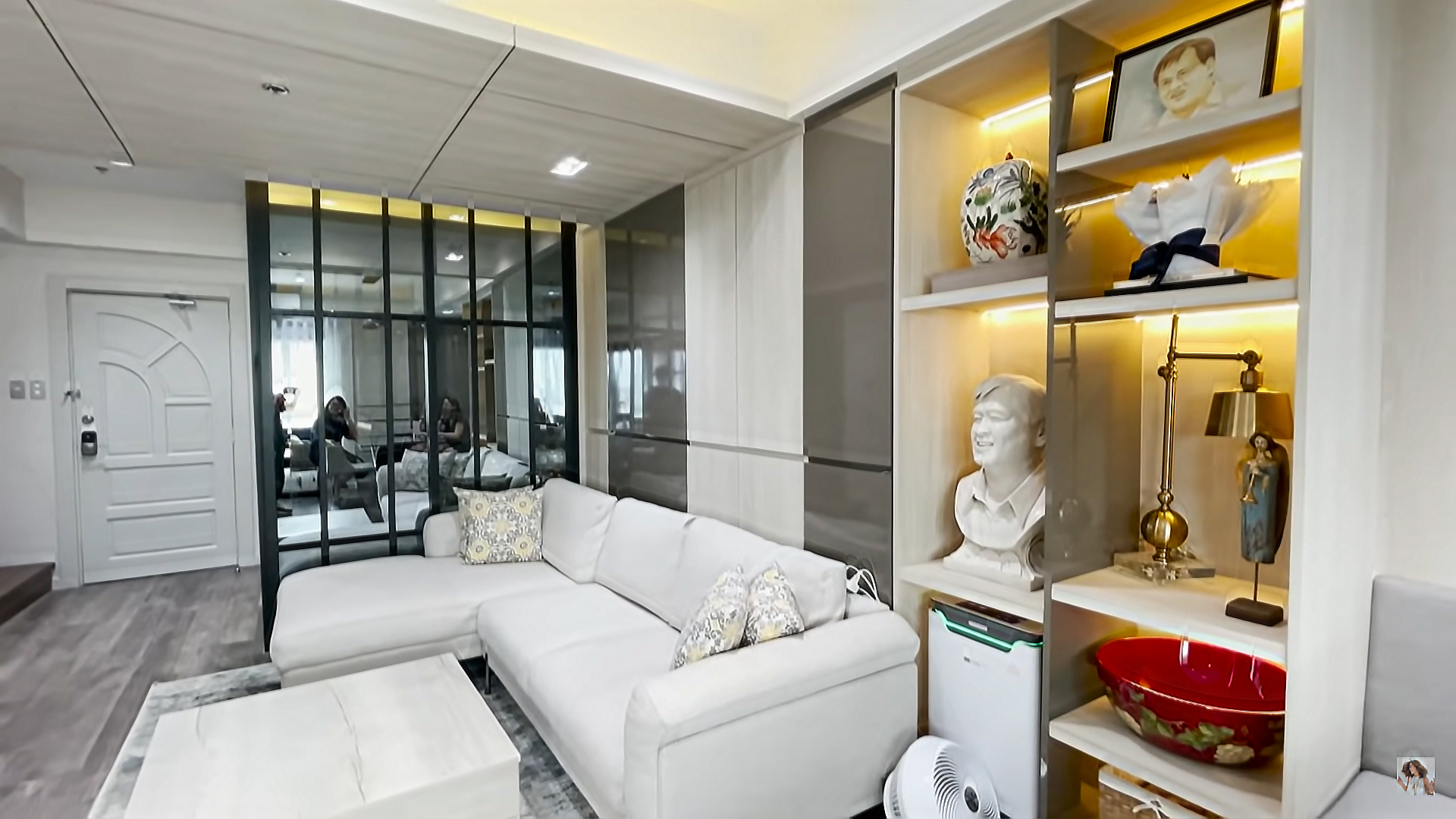 The condominium where the Robredo family lives
Image credit: Karen Davila
TV anchor Karen Davila's YouTube vlog revealed that the vice president of the Philippines lives in a ~100sqm condominium unit.
When asked why she chose to stay in a small condominium unit, Robredo answered, "Tingin ko hindi naman kailangan [ng mas malaking bahay]. Very comfortable kami rito. Hindi ko hinangad magkaroon ng malaki[ng bahay]."
("I don't think we need [a big house]. We're very comfortable here. I've never dreamt of having a big house.")
Robredo said that she saw from her late husband that semblance of normalcy is important to public servants. She even does the budgeting for their family despite her busy schedule as Vice President of the Philippines.
However, the politician also shared that they want to get their own condo as the one they're staying at is owned by her in-laws.
---
7. She reclaimed the tag "Leni Lugaw"
---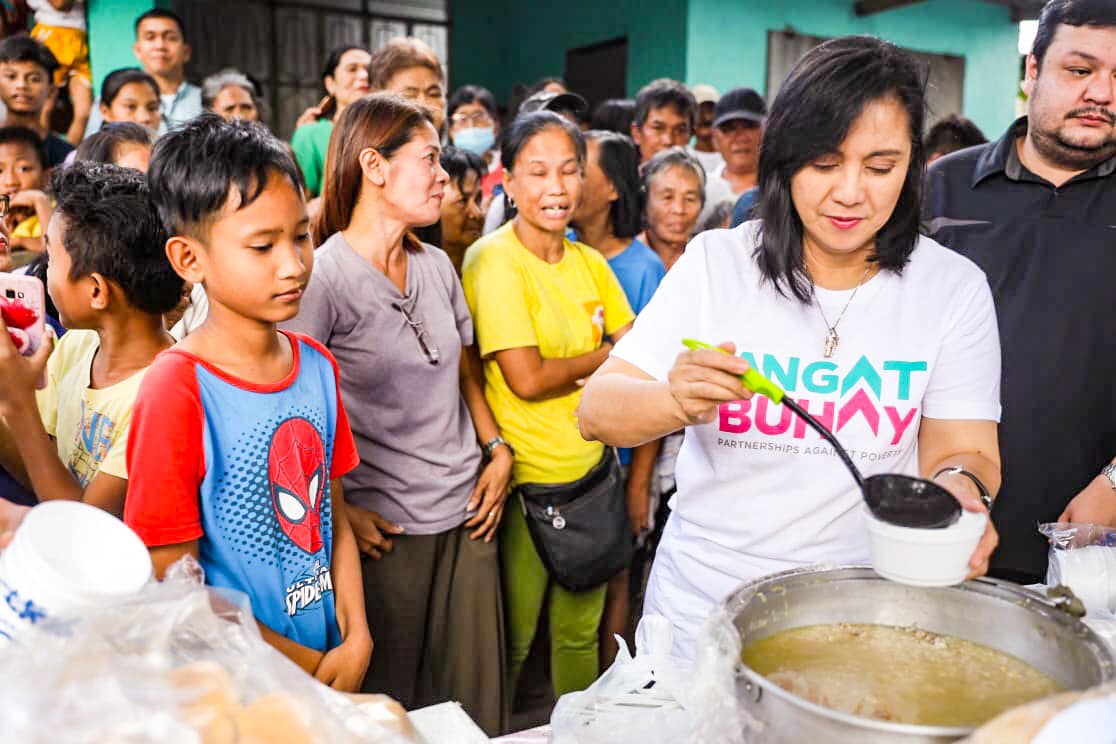 Robredo giving away lugaw to Taal eruption victims
Image credit: VP Leni Robredo
"Leni Lugaw" is a tag created by Robredo's detractors in 2016 when the politician gave out lugaw (rice porridge) during her campaign for vice president.
It seems, however, that Robredo doesn't take it as an insult as she has since embraced the brand, giving out rice porridge to victims of natural calamities.
More recently, as if to replicate her campaign in 2016, lugaw was also served to the attendees of the announcement of Robredo's 2022 election plans.
---
8. She heads several pandemic response initiatives, including Bayanihan E-Konsulta
---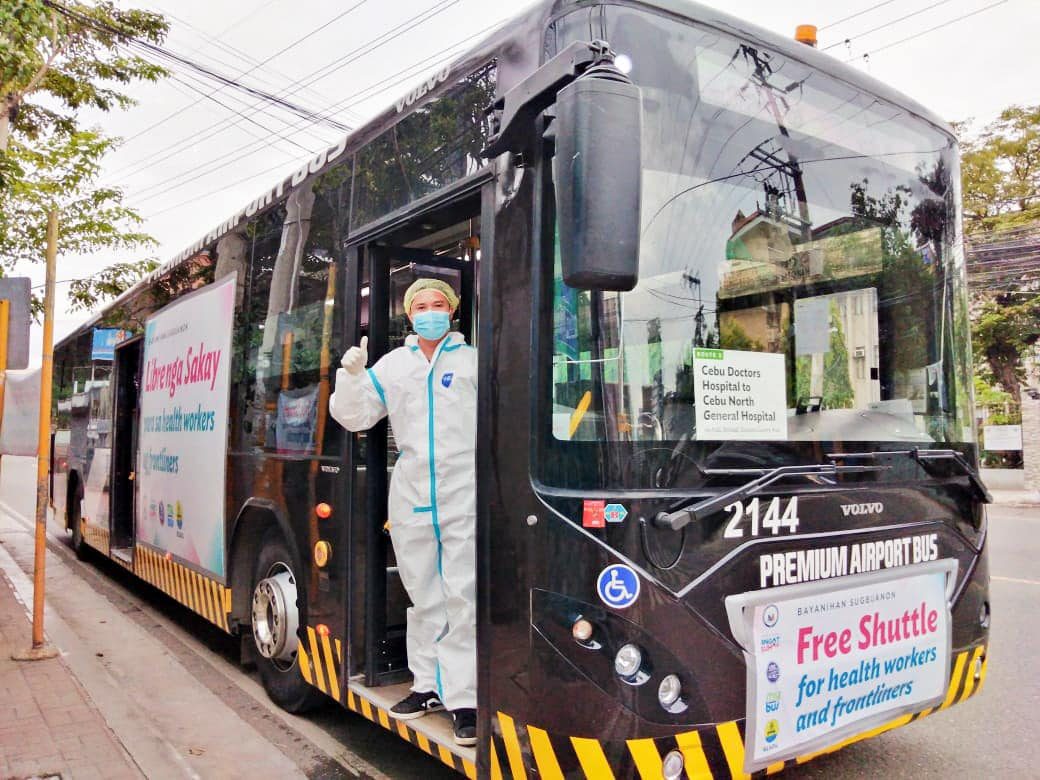 Robredo's free shuttle service project for frontliners in Cebu
Image credit: Office of the Vice President
We can only wish we could be as productive as Robredo during the pandemic. The vice president headed multiple Covid-19 response and typhoon relief projects in the past two years alone.
One of her most popular pandemic response initiatives is the Bayanihan E-Konsulta, a free medical teleconsultation service that also provides a care kit to Covid-positive, outpatient individuals in NCR and nearby areas.
During the early days of the pandemic, when health care workers had problems going to and from work due to limited public transport, Robredo also provided them with free shuttles and dorms.
On top of these pandemic response projects, she also gave out relief goods to those affected by the Taal eruption in 2020 and more recently, to the victims of Typhoon Odette in Visayas.
She did all these despite the limited funds of the Office of the Vice President.
---
Leni Robredo goes beyond being a housewife
---
All these considered, we can say that Leni Robredo's abilities go above and beyond the traditional definition of a housewife – not that the word should be demeaning at all.
With initiatives that alleviate our pandemic problems, Robredo also presents herself as a strong contender for the next leader of our country.
Look out for our upcoming profiles of other 2022 Philippine presidential candidates!
Also check out:
---
Cover image adapted from: VP Leni Robredo and Office of the Vice President
Get more stories like this!
Drop us your email so you won't miss the latest news.