Floating bar & restaurant in Valenzuela City
---
In December 2020, Valenzuela City revealed its "best-kept secret" to the public – Tagalag Fishing Village, an expansive fishing site that now has a park, boardwalk, and several restaurants ranging from casual to formal.
For those looking for a unique, romantic, formal dining spot in the metro, the fishing village also has the floating bar and restaurant The Fisherman's Point serving course meals not limited to seafood dishes.
---
3- & 6-course meals
---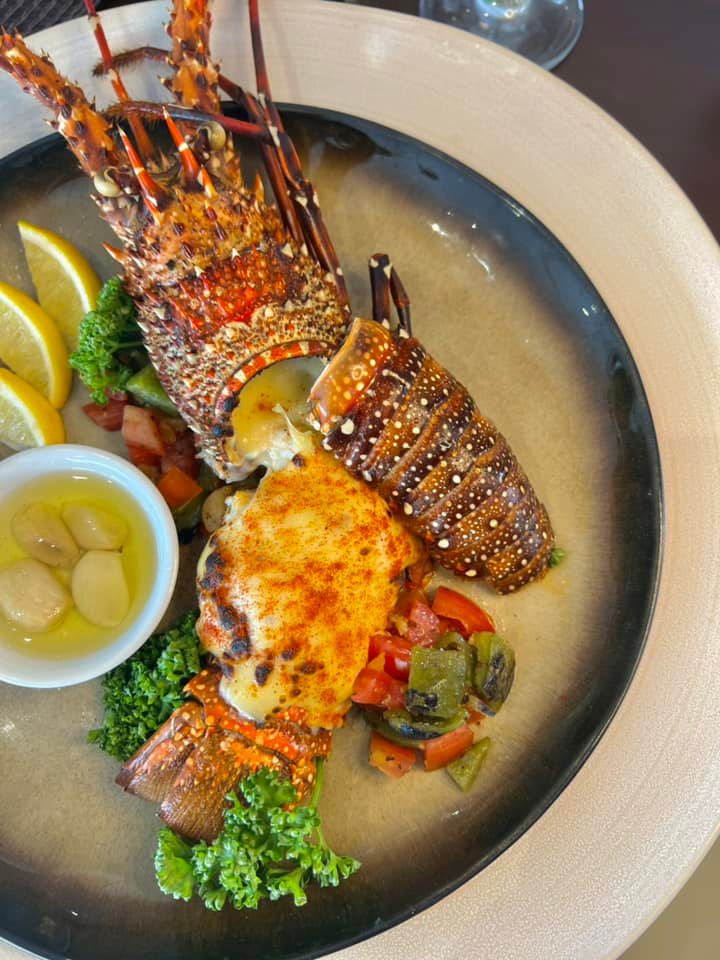 French lobster thermidor
Image credit: Alvarez Park Cafe
The Fisherman's Point at Tagalag Fishing Village serves a 3-course lunch and a 6-course dinner.
You can get appetizers such as salmon tartare drizzled with sesame oil, chili oil, and topped with mango, and tuna tataki – seared tuna on a salad of summer vegetables.
Meanwhile, their beef and seafood entree selections include pan-seared rib-eye and creamy French lobster thermidor cooked in a rich wine sauce.
The floating bar and restaurant also serves classic desserts such as tiramisu and creme brulee to top off an excellent meal.
---
Al-fresco, rooftop dining
---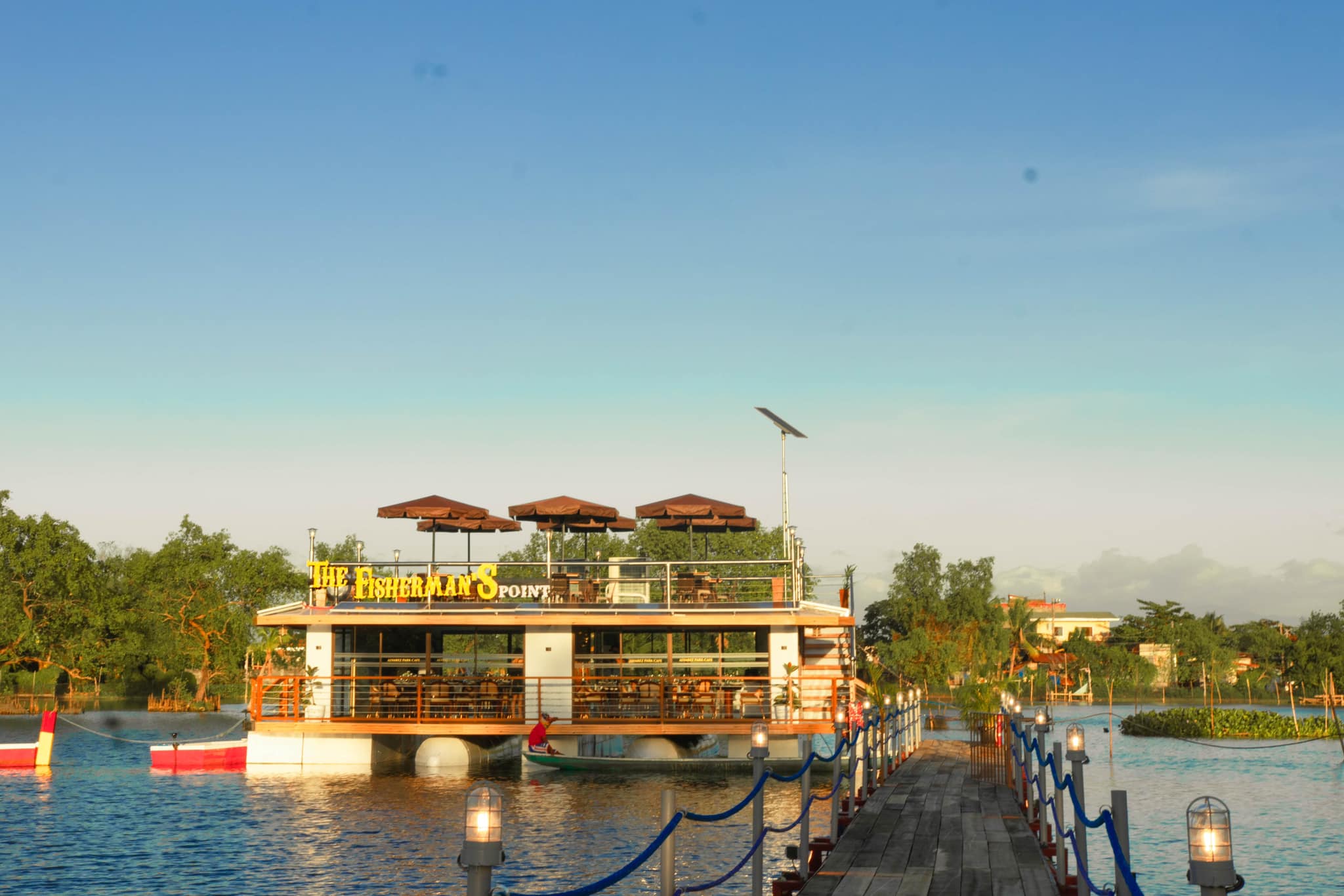 The Fisherman's Point
Image credit: Alvarez Park Cafe/Remillie Alvarez
You can enjoy The Fisherman's Point's luxurious course menu in its cozy interior with wood accents. The place has floor-to-ceiling windows that give you a relaxing view of the fish pond.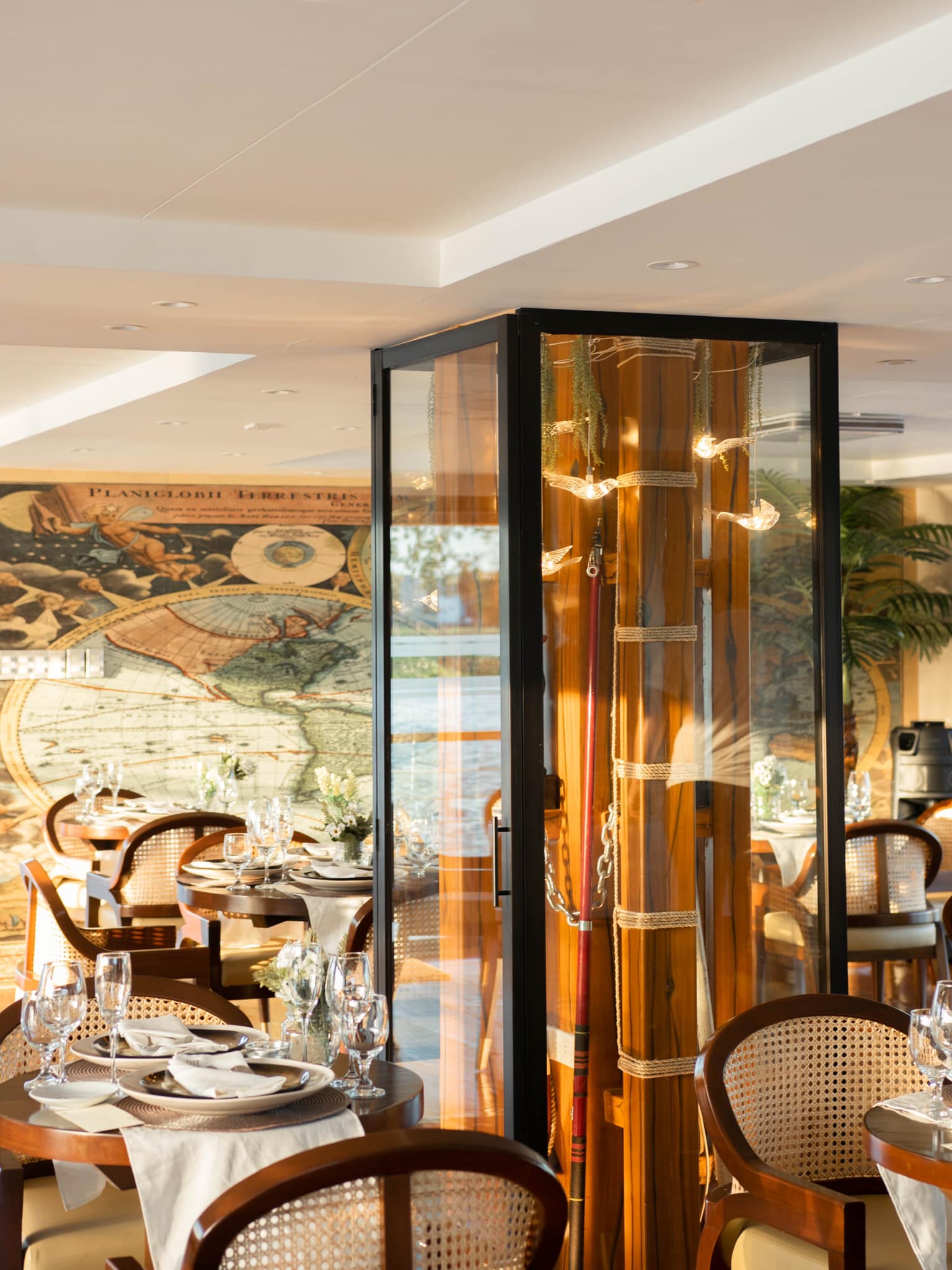 Inside the restaurant
Image credit: Alvarez Park Cafe/Remillie Alvarez
There's also an al fresco rooftop area if you're not too keen on dining indoors due to the pandemic.
At night, there are also lights that make the place look magical, so it's no surprise that it's become a popular spot for wedding proposals.
---
Dampa-style dining at Alvarez Park Cafe
---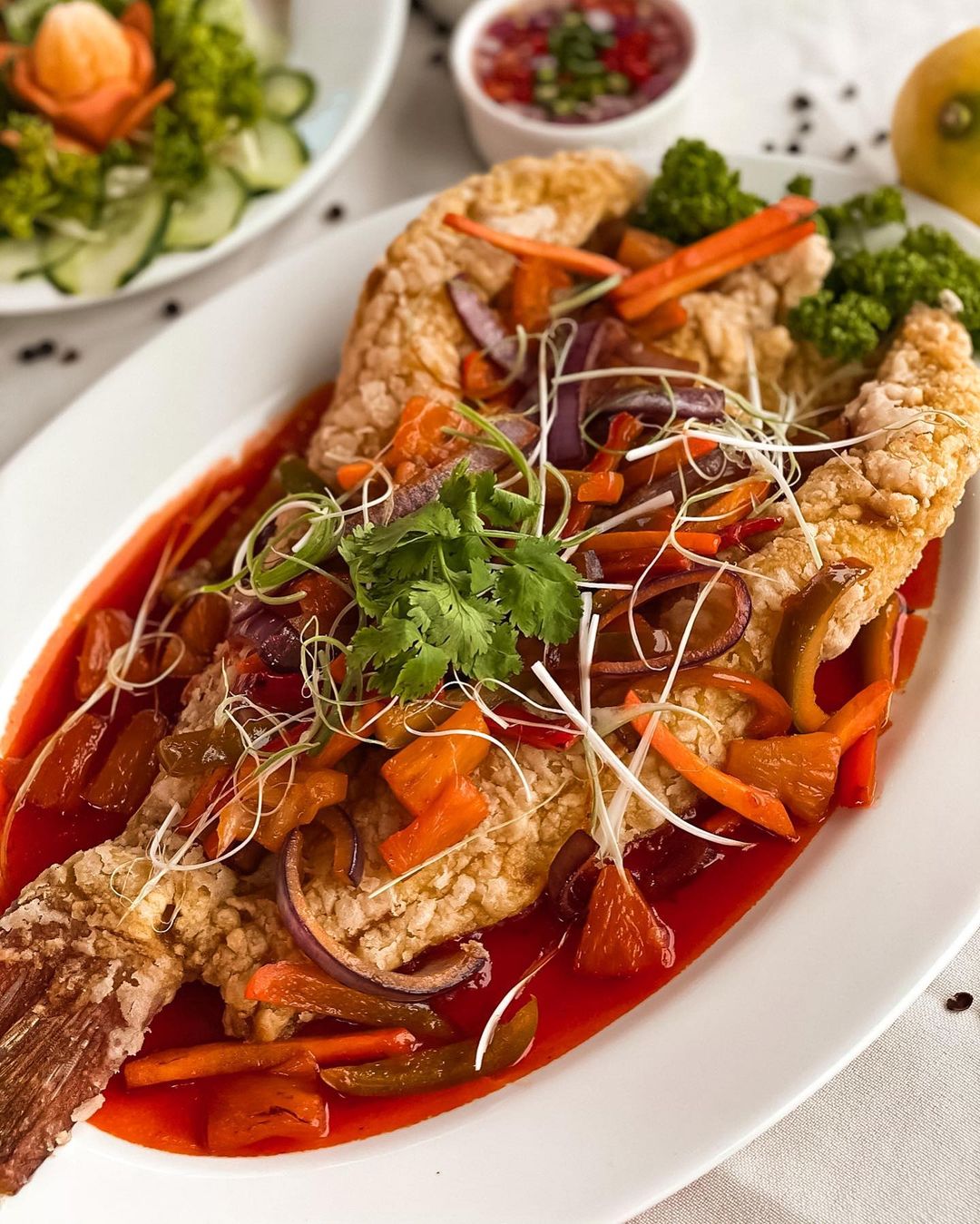 Sweet and sour lapu-lapu
Image credit: @alvarezparkcafe
If you and your date are looking for something a little more casual, go to the nearby Alvarez Park Cafe.
The cafe offers dampa-style dining which lets you select live seafood from their aquariums and choose a cooking style. This gives you comfort dishes such as sweet and sour fish and salted egg crabs.
---
Fishing & other activities
---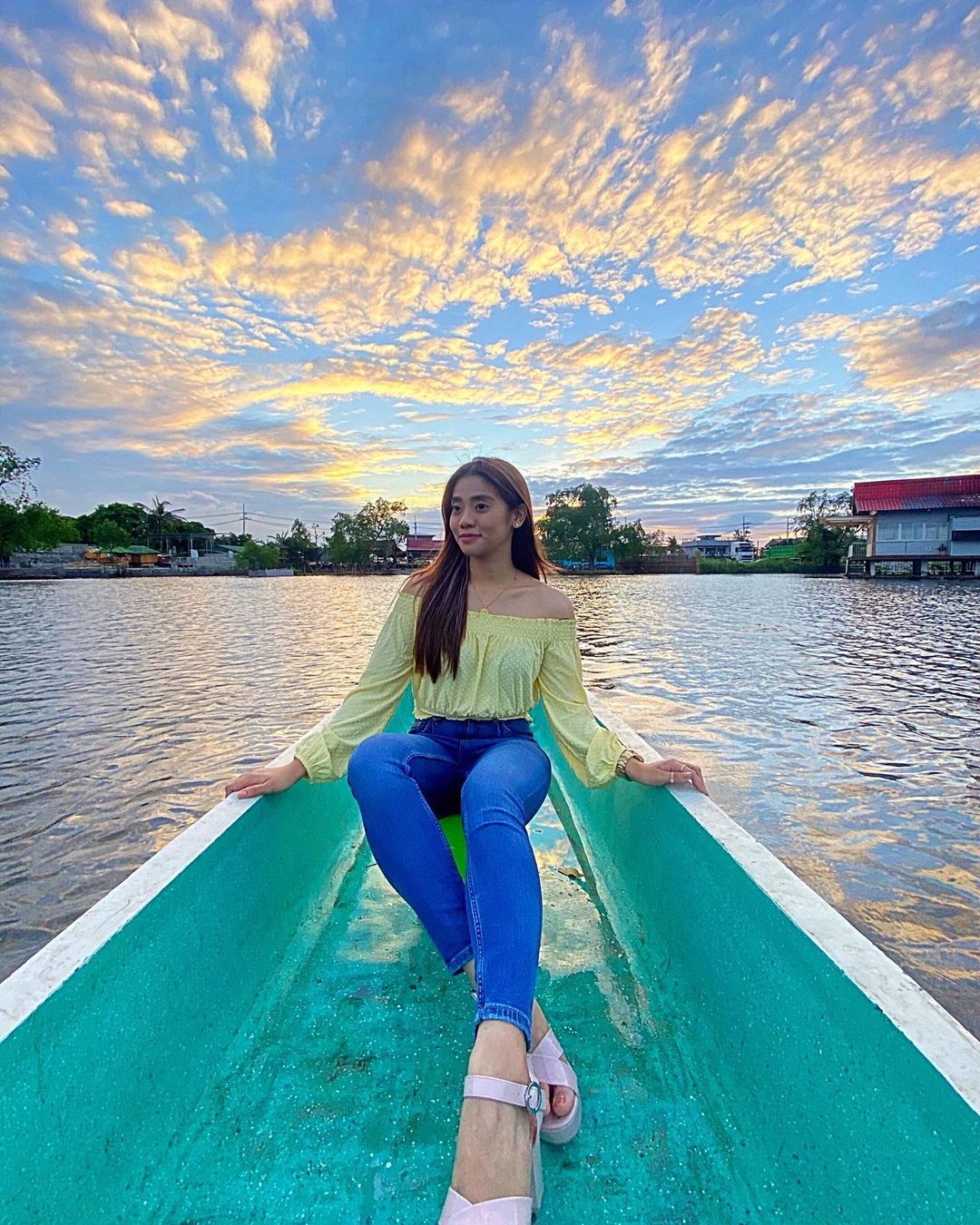 You can rent a boat to go around the fishing area
Image credit: @sherleendamian
There's also more to do at Tagalag Fishing Village besides dining at restaurants – so you can spend several hours in the area and have a fun-filled day.
You can go around the fish pond in a boat or a kayak, or rent a fishing rod and catch your own fish. They have 40 fishing stations spanning the 10-hectare fishing area.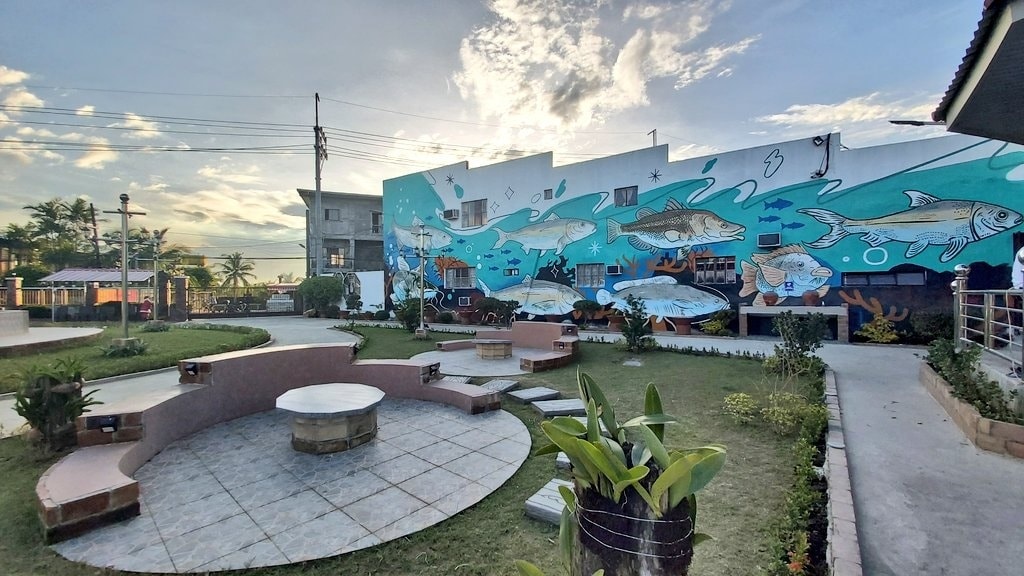 Wall mural at Tagalag Fishing Village
Image credit: Valenzuela City
You can also bike within the fishing village – an activity they added just recently – or take pictures at their underwater-themed wall mural.
---
Attractions at Valenzuela's Tagalag Fishing Village
---
With a variety of restaurants to choose from in one convenient location, we have Valenzuela City to thank for sharing Tagalag Fishing Village.
It's even a great bonus that you can enjoy other activities in the area for a fulfilling day out!
Address: Barangay Tagalag, Valenzuela City, Metro Manila
Opening hours: Mon–Tue, Thu–Sun 11AM-10.30PM |Closed Wednesdays
Telephone: 0917 101 1008
Check out these other food spots in the metro:
---
Cover image adapted from: Alvarez Park Cafe/Remillie Alvarez and @sherleendamian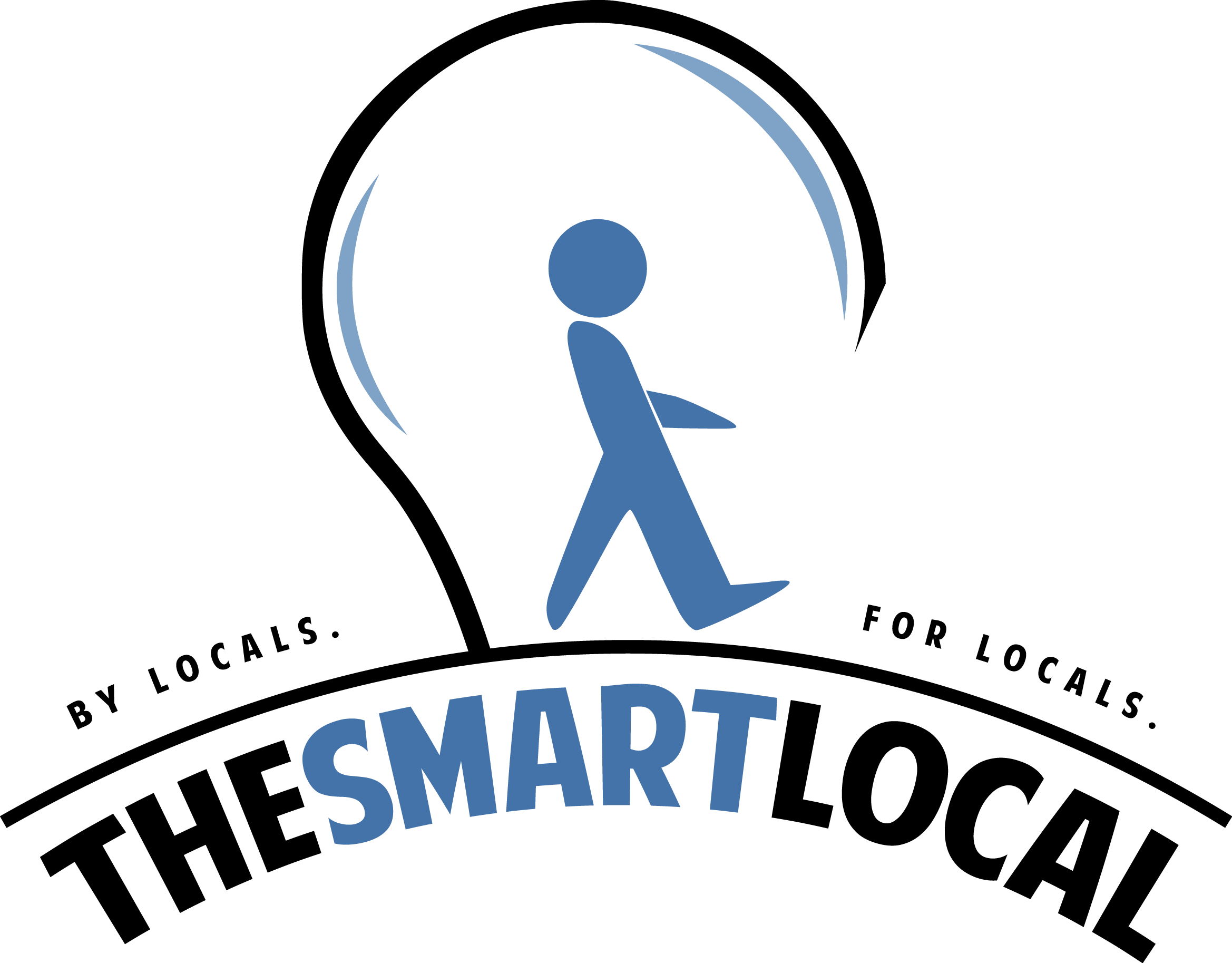 Drop us your email so you won't miss the latest news.