Things to know about 2022 presidential candidate Ping Lacson
---
Among the 2022 presidential candidates, Ping Lacson is the most experienced, having been in public service for 50 years. However, the senator has also been on the good and bad sides of the law, which makes many doubt his ability to become president.
If you're contemplating whether to vote for the presidential candidate, here are some facts you should know about Ping Lacson ranging from his achievements as a law enforcer to the murder cases he was allegedly involved in.
---
1. He's a Philippine Military Academy graduate
---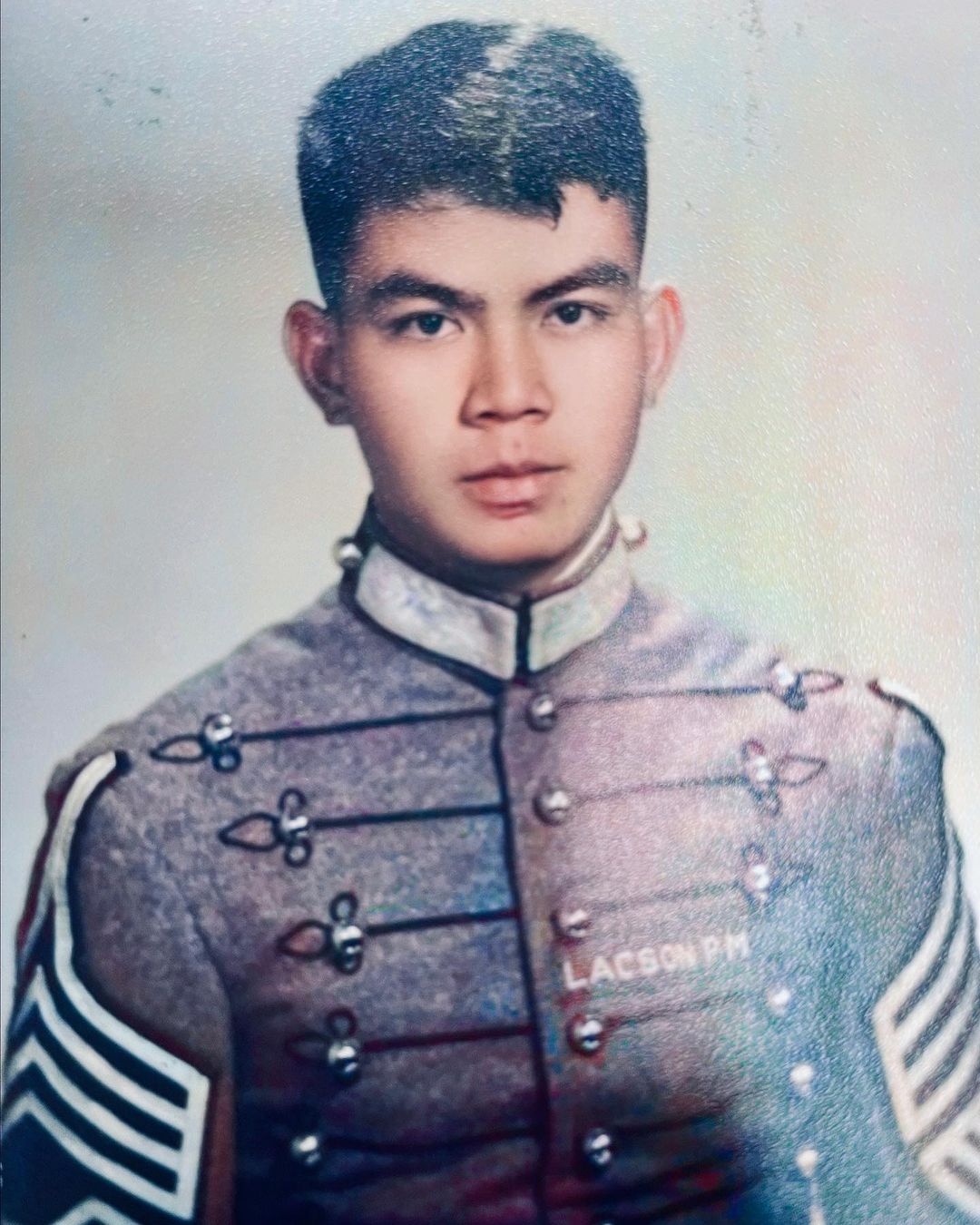 A photo of Lacson when he was in the PMA
Image credit: @iampinglacson
Lacson graduated from the Philippine Military Academy in 1971. Right after his graduation, he began to work in the Philippine Constabulary, a police force that preceded the current Philippine National Police (PNP)
Two decades later, he took his post-graduate education, getting a Master's degree in Government Management from the Pamantasan ng Lungsod ng Maynila in 1996.
Lacson also obtained a honorary Doctor of Laws degree from the same institution in 2019 for fighting against corruption in the country.
---
2. He was in law enforcement for 30 years
---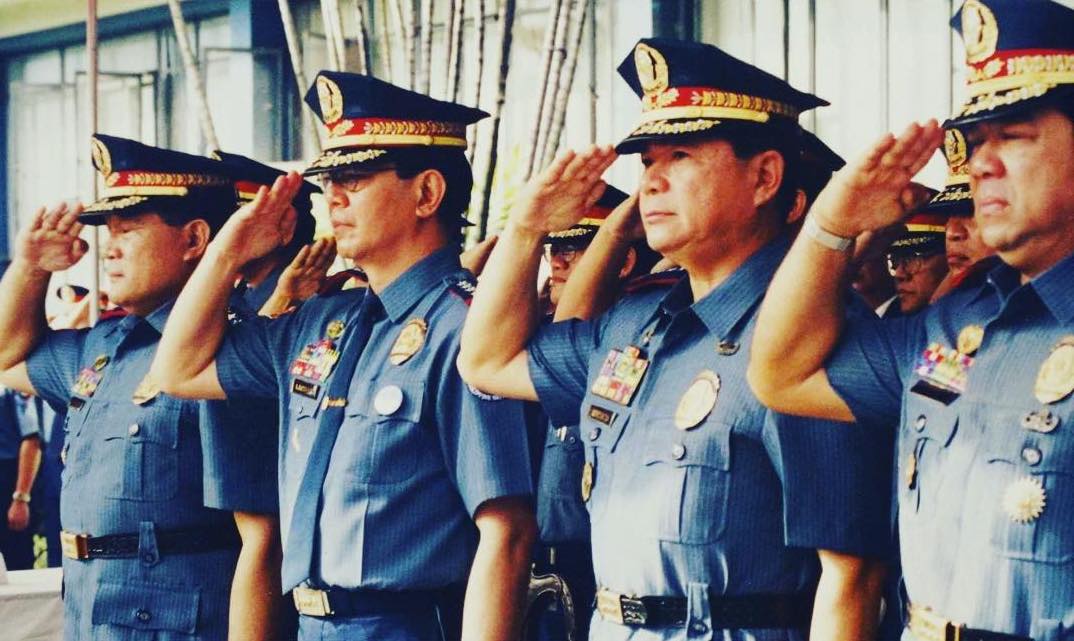 Lacson (second from left) as a police chief
Image adapted from: @iampinglacson
Fresh from military school, Lacson was assigned to the Metrocom Intelligence and Security Group (MISG) where he stayed until 1986. After that, he worked at the Philippine Constabulary-Integrated National Police (PC-INP) Anti-Carnapping Task Force until 1988.
Around this time, Lacson was known for having helped rescue several kidnap-for-ransom victims, including Robina Gokongwei, daughter of business tycoon John Gokongwei.
He was also assigned as commander and police chief in different provinces from 1988 to 1992 and headed different task forces and special projects from 1992 to 1999.
Meanwhile, as a PNP chief from 1999 to 2001, Lacson earned the institution the highest approval ratings in history by putting up strict rules to maintain a physically fit police force that didn't take bribes.
---
3. He's been a senator for 18 years
---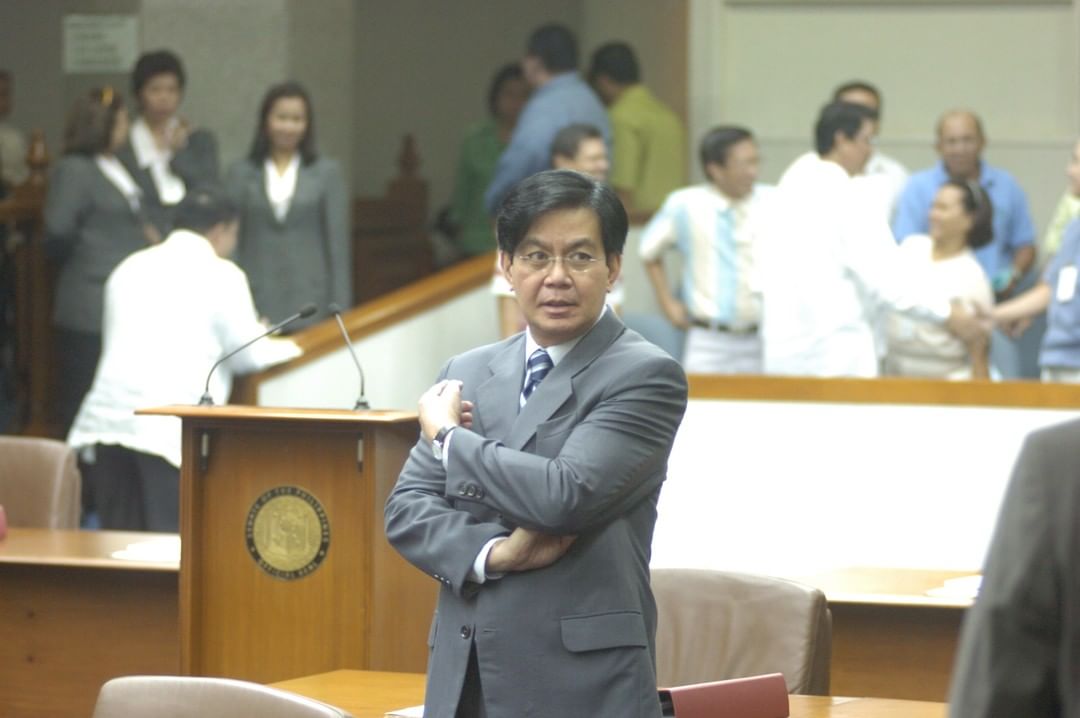 Lacson in the Senate
Image credit: @iampinglacson
Lacson has been a senator for 18 years, from 2001 to 2013 and from 2016 to 2022.
Besides sponsoring – or introducing a law to the Senate – and authoring laws, he is known to have called for the investigation of wrongdoings in the government.
These include the Hello Garci tapes which allegedly contained proof that former President Gloria Arroyo cheated in the 2004 elections, NBN-ZTE deal, and the pork barrel scam.
---
4. He also ran for the presidency in 2004
---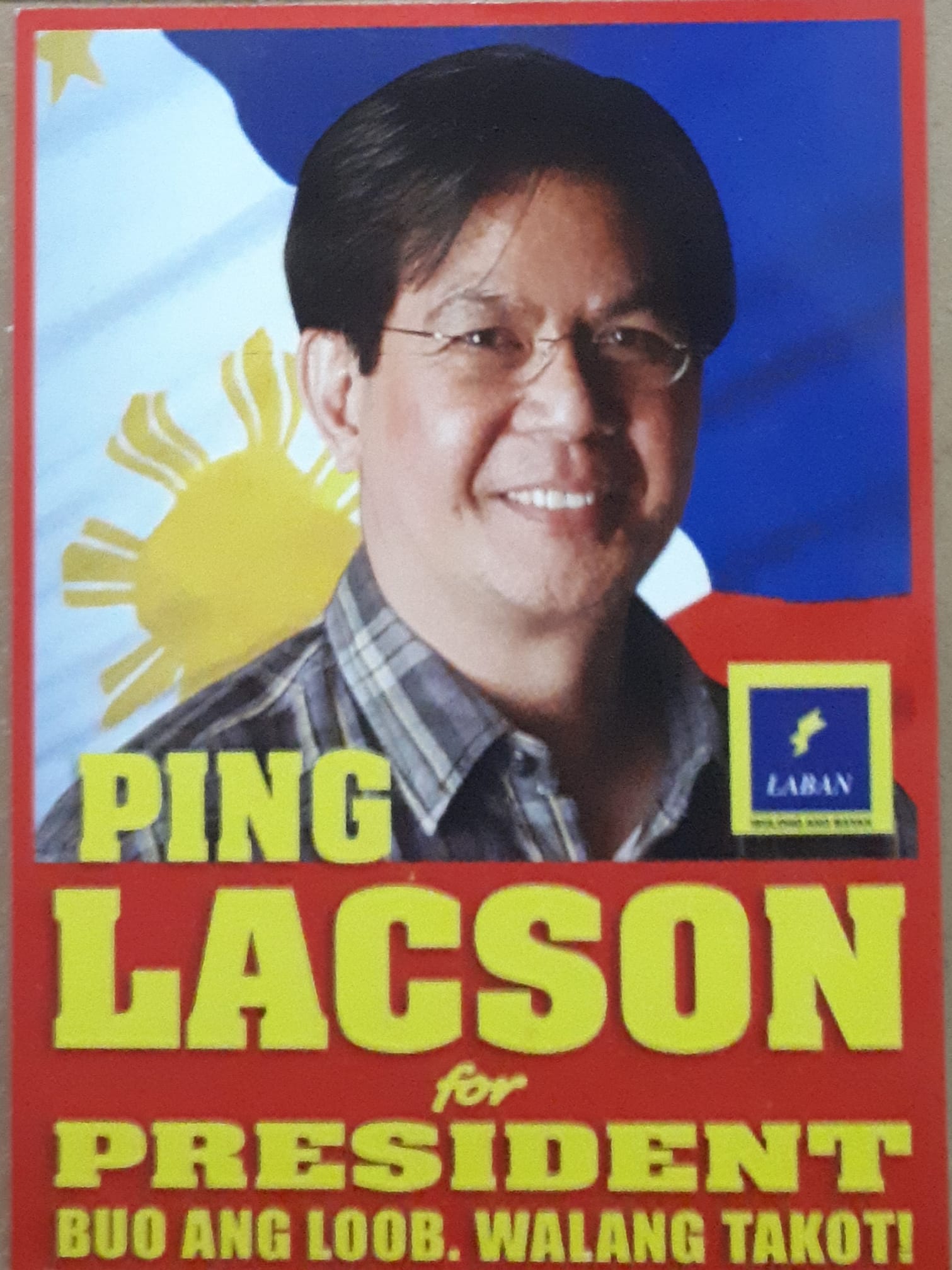 Lacson's 2004 presidential election poster
Image credit: Remo Manuel
The 2022 election isn't the first time Lacson is running for the presidency. He also vied for the highest political seat in 2004 but only emerged with the third-highest number of votes. That year, then-incumbent president Gloria Macapagal Arroyo won the presidential race.
In 2019, Lacson said that he will only run for president again if there was a clear chance that he'd win.
At the moment, he's only the 5th most popular presidential candidate according to a recent Pulse Asia survey, but Lacson stated that he's not losing hope just yet as there are still a couple of months before the election and many things can still happen.
---
5. If he wins, he'll be the oldest candidate to be elected president

 
---

Lacson and runningmate Tito Sotto
Image credit: @iampinglacson
At 73 years old, Lacson is the oldest in the presidential race and will also be the oldest candidate to become Philippine president if he wins.
Current President Rodrigo Duterte currently holds the title, having won the presidential seat at age 71.
Lacson's running mate, Tito Sotto, also 73, is also the oldest vice presidential candidate. If he wins, he will also be the oldest person to be vice president of the Philippines.
---
6. He's allegedly involved in the tortures during the Martial Law era
---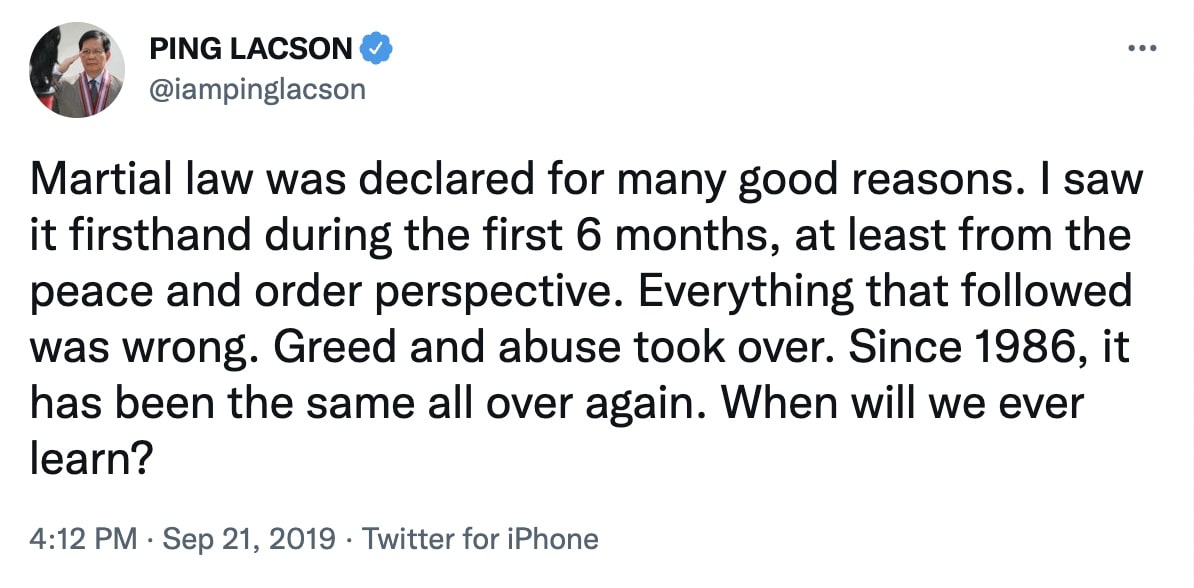 Lacson's tweet about Martial Law in 2019
Image credit: @iampinglacson
According to US historian Alfred McCoy who wrote about Martial Law, Lacson was part of an elite torture unit in the MISG for 15 years.
Lacson, however, denies this. According to the politician, McCoy considered all of PMA Class 71 part of the group who perpetuated the tortures.
Although Lacson worked at the MISG, he clarified that he was in the police intelligence branch which focused on crime and not insurgents. In particular, he worked on cases of kidnap-for-ransom, robbery, and other common crimes.
When asked what he did to stop the abuses during the Martial Law, Lacson said he did a lot but he was not able to substantiate his answer.
In a tweet in 2019, Lacson also said that Martial Law was good for peace and order during its first six months.
---
7. He's been implicated in two murder cases
---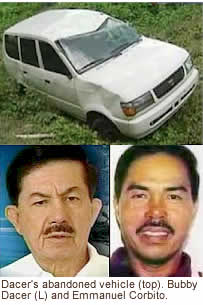 Publicist Bubby Dacer and his driver Emmanuel Corbito whose charred remains were found months after their disappearance
Image credit: Philnews
While he has contributed to both creating and enforcing laws, Lacson has also been accused of breaking laws, particularly when he was implicated in two high-profile murder cases.
After he was suspected to be involved in the Dacer-Corbito double murder case, Lacson fled the country. However, the politician says he did not breach any law as there was no hold departure order against him then.
Lacson was also linked to the Kuratong Baleleng murder case where 11 members of an anti-communist vigilante group-turned-crime syndicate were killed by people from the Presidential Anti-Crime Commission led by him.
Lacson fought both cases while avoiding prison. Witnesses in both cases also recanted their statements indicting Lacson.
"Maski yung si Cezar Mancao na madiin. Sinabi niya na ginamit lang siya, pinilit lang siya ni dating pangulong Arroyo para idiim ako," Lacson said, referring to the state witness for the Kuratong Baleleng murder.
("Even Cezar Macao who was insistent. He said that he was just used and coerced by former president Arroyo to implicate me.")
When asked what he would do about fugitives who flee the country when he becomes president, Lacson replied that he would ask the PNP and the NBI to catch them but they have the right to be scarce.
---
8. He wants to allocate P260 billion to the universal healthcare law
---
Video credit: ANC 24/7
During the presidential forum hosted by the Kapisanan ng Mga Brodkaster ng Pilipinas (KBP), Lacson said that, if he wins the election, he wants the Universal Healthcare Law fully implemented by allocating P260 billion to it. This year, the government only set aside P173 billion for this healthcare law.
Lacson also wants better pay and benefits for healthcare workers, although he didn't present concrete plans for this.
Unlike most of the other presidential candidates, though, the presidential candidate hasn't done any pandemic or calamity response initiatives recently.
---
Ping Lacson: controversial law enforcer
---
Indeed, Ping Lacson demonstrates his years of knowledge in lawmaking and law enforcement. He's also done a lot to help combat corruption in the Philippine government.
However, being involved in controversies himself makes some question what kind of president he will become.
Also check out our other articles introducing presidential candidates and the elections:
---
Cover image adapted from: @iampinglacson and @iampinglacson
Get more stories like this!
Drop us your email so you won't miss the latest news.