Filipino love teams
---
If there's one thing that we Filipinos love too much, it may be celebrity love teams. After all, love teams tap into what we ultimately desire as individuals, which is to love and be loved. 
Love teams are so popular that our biggest TV shows and movies are dominated by actors and actresses' combined names or portmanteaus. Some pairs even go so far as to transcend their peak era to be timeless on-screen couples who find fans from across age brackets. Here are 12 iconic Filipino love teams beloved by many fans.
---
1. Kathryn Bernardo & Daniel Padilla (KathNiel) – starred in the second-highest-grossing Filipino film
---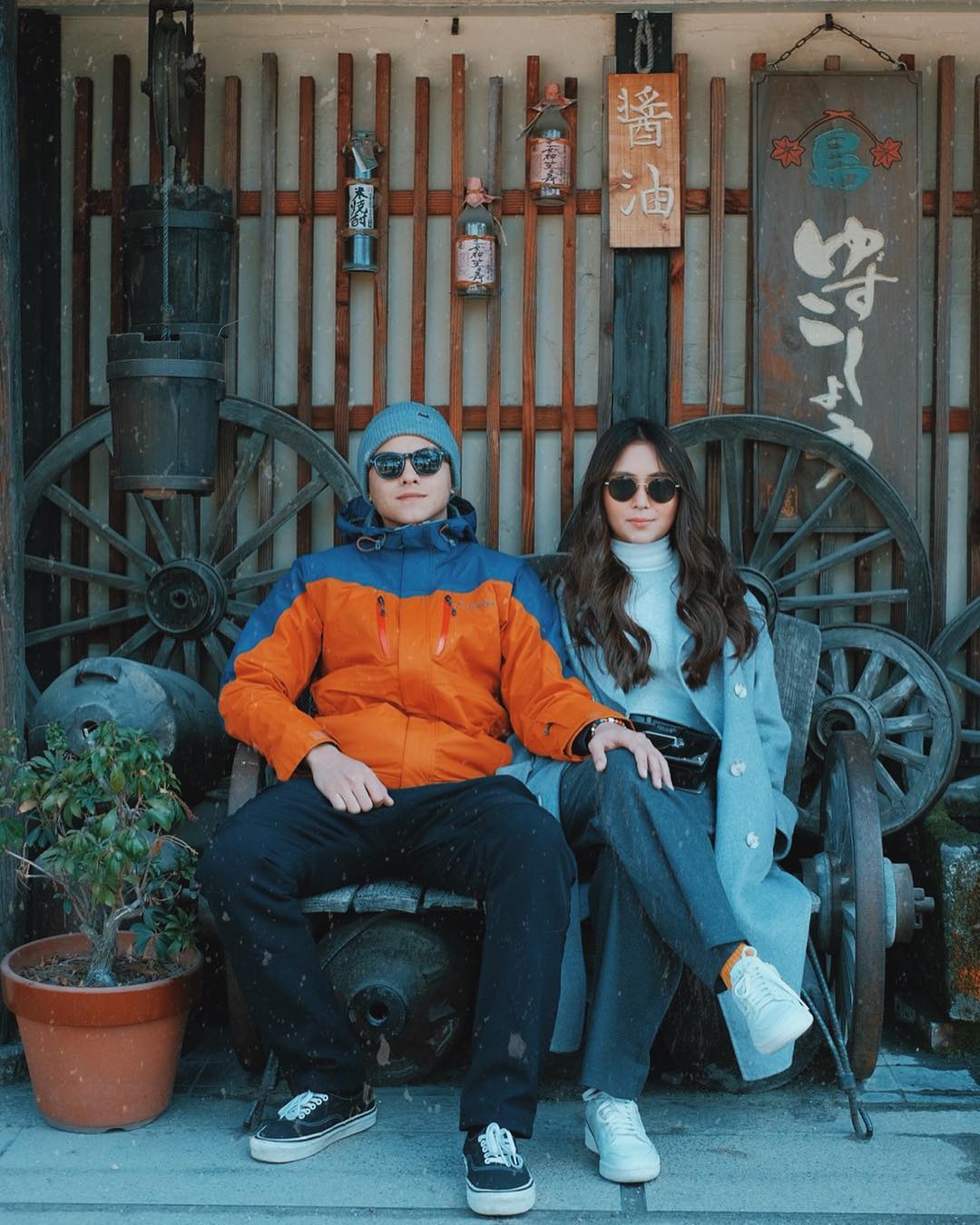 Image credit: @bernardokath via Instagram
After first starring in the Sunday afternoon teen-oriented series Growing Up in 2011, Kathryn Bernardo and Daniel Padilla would prove to be one of the most enduring pairs on-screen. Today, with their countless TV shows and high-grossing films, the KathNiel duo has cemented their status as one of the timeless love teams of Philippine showbiz.
The Princess and I (2012-2013) is their first primetime TV show after the success of Growing Up. In the royal teleserye, Bernardo plays Mikay, the long-lost daughter of King Anand (Albert Martinez) from the Kingdom of Yangdon. Daniel Padilla's character Gino comes into the scene after Mikay is taken to the Philippines from the kingdom. 
Among their other TV shows include Got to Believe (2013-2014), which made phenomenal TV ratings and social media trends, and La Luna Sangre (2017-2018), a horror-fantasy series they starred in alongside Richard Gutierrez and Angel Locsin.
Video credit: ABS-CBN Star Cinema via YouTube
Their chemistry extends to the box office, as their films from She's Dating the Gangster (2014) to Barcelona: A Love Untold (2016) to The Hows of Us (2018), to name a few, have received massive success. The Hows of Us has also been the second highest-grossing Filipino film to date and tells the struggles of George (Bernardo) and Primo (Padilla), two lovers who are in a long-term relationship. 
After much speculation, the two confirmed their real-life relationship in August 2018, to the delight of fans.
---
2. Dingdong Dantes & Marian Rivera (DongYan) – best known as Sergio and Marimar
---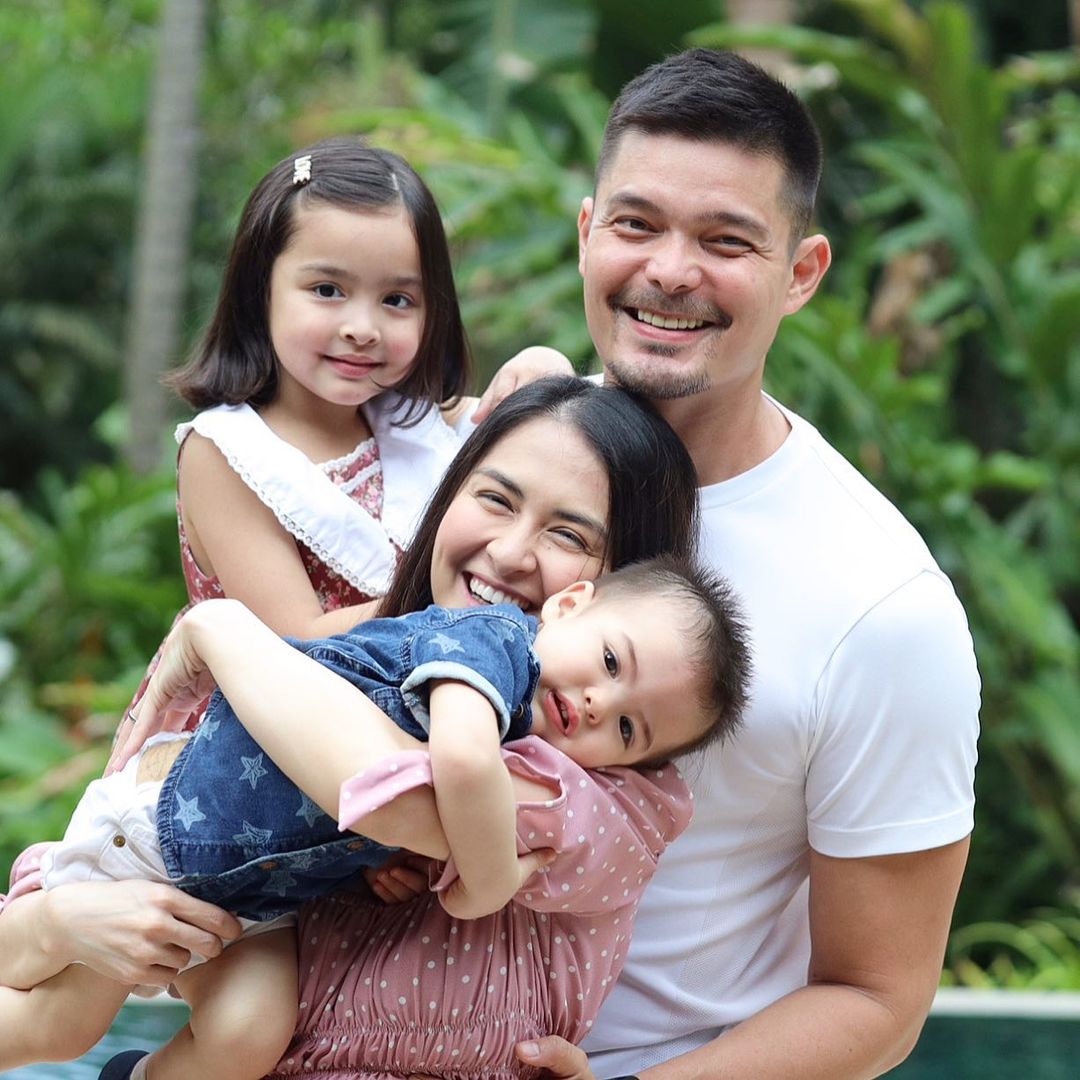 Image credit: @marianrivera via Instagram
Dingdong Dantes and Marian Rivera first charmed us when they played the lead roles in the 2007 Pinoy adaptation of Marimar. In the show, Marimar falls in love with the wealthy Sergio Santibañez (Dingdong Dantes), but conflict arises when Sergio's family disapproves of Marimar and goes out of their way to separate them.
The success of Marimar paved the way for more primetime shows for the two, such as Dyesebel (2008), and Endless Love (2010), and in cinemas, they starred in movies One True Love (2008) and You To Me Are Everything (2010). 
Video credit: Mayad Studios via YouTube
Proving that there is forever indeed, the two tied the knot in a grand wedding ceremony in December 2014, with VIP guests such as former President Benigno Aquino III. They are now living as a happy family with their two children, Maria Letizia Dantes and Jose Sixto Dantes IV. 
---
3. Rico Yan & Claudine Barretto – King and queen of the '90s
---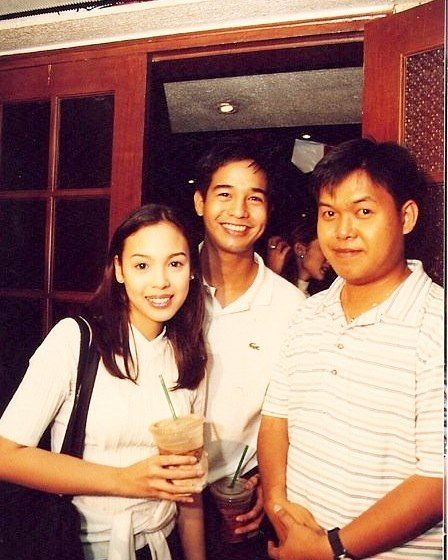 Image credit: @ricoyanclaudine via Instagram
Even though their tandem was short-lived due to Rico Yan's death in 2002, former real-life sweethearts Rico Yan and Claudine Barretto have been a timeless duo who'll forever make us feel what kilig is all about. 
Video credit: ABS-CBN Star Cinema via YouTube
Yan and Barretto were the lead actors in some of the most enduring movies and record-breaking TV shows in the '90s and early 2000s. The movie Got 2 Believe (2002), for example, is considered one of the best local rom-coms, and Mula sa Puso (1997-1999), their first TV show, is one of the highest-rating TV shows of all time. 
The pair has still been a hot topic even in the age of social media and even years after the actor's death. For instance, Yan's letters to Barretto went viral when the actress posted them on her Instagram account in 2015 and 2016, and anything new from Barretto related to the dear actor, whether she is visiting his grave or talking about him in interviews, will surely make trending news. 
---
4. Aga Muhlach & Lea Salonga – LDR couple in Sana Maulit Muli
---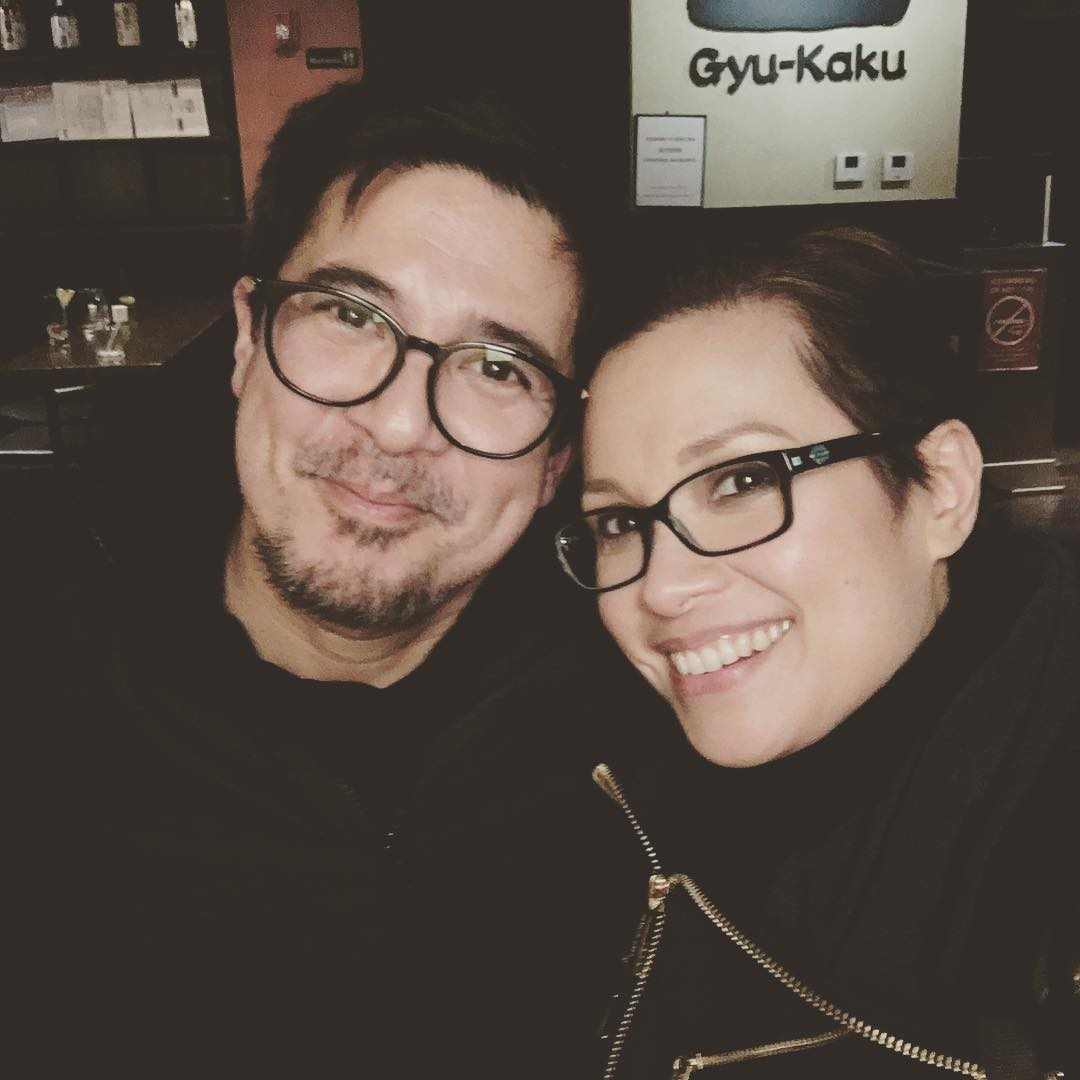 Image credit: @msleasalonga via Instagram
While they have only acted together in two movies, Aga Muhlach andLea Salongaare making our hearts flutter up to this day. 
Video credit: ABS-CBN Star Cinema via YouTube
Their chemistry was palpable in two memorable '90s hit movies Bakit Labis Kitang Mahal (1992) and Sana Maulit Muli (1995), their most enduring film which follows the challenges of couple Agnes (Salonga) and Jerry (Muhlach) in their long-distance relationship. 
In real life, the two actors have stayed good friends over the years while growing their families. For instance, Muhlach even wrote in a famous letter in 2013, which went viral in 2017, about how Salonga was to him 'the one that got away.'
Fans have since been shipping the two in the hopes that they do a reunion movie, and in an interview with G3 San Diego, Salonga revealed that she would only do a movie with Muhlach again if the movie would surpass Sana Maulit Muli's success. 
---
5. Richard Gutierrez & Angel Locsin (ChardGel) – reigned in TV and cinemas in the early 2000s
---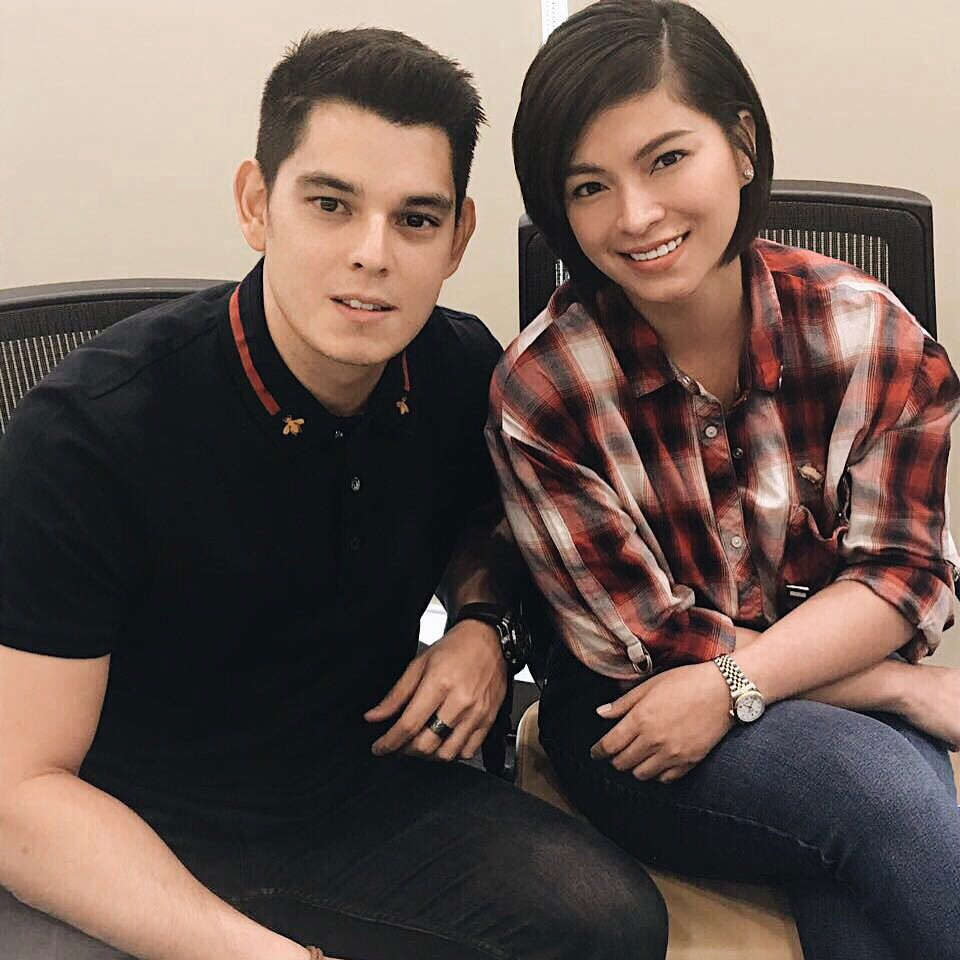 Image credit: @richardgutz via Instagram
From their humble beginnings in the teen-oriented series Click (1999-2004) where they played fraternal twins, the love team of Richard Gutierrez andAngel Locsin has gone on to become one of the most iconic pairs on-screen. 
They were the lead actors behind some of the most memorable TV shows and movies in the 2000s. They were also noted for playing as a pair in various genres – in Mulawin (2004-2005), for instance, the two played humanoid birds, and in Mano Po 5: Gua Ai Di (2006), they played a Filipino-Chinese couple. In the horror film Sigaw (2004), which follows a man who had moved into a new apartment but later found out it's haunted, they also played as a couple. 
In 2017, the fantasy TV series La Luna Sangre paved the way for the iconic love team's comeback project. Alongside Bernardo and Padilla, Gutierrez played the role of vampire Sandrino while Locsin played two mortal roles. 
---
6. Carlo Aquino & Angelica Panganiban (CarGel) – teen stars from the '90s to the early 2000s
---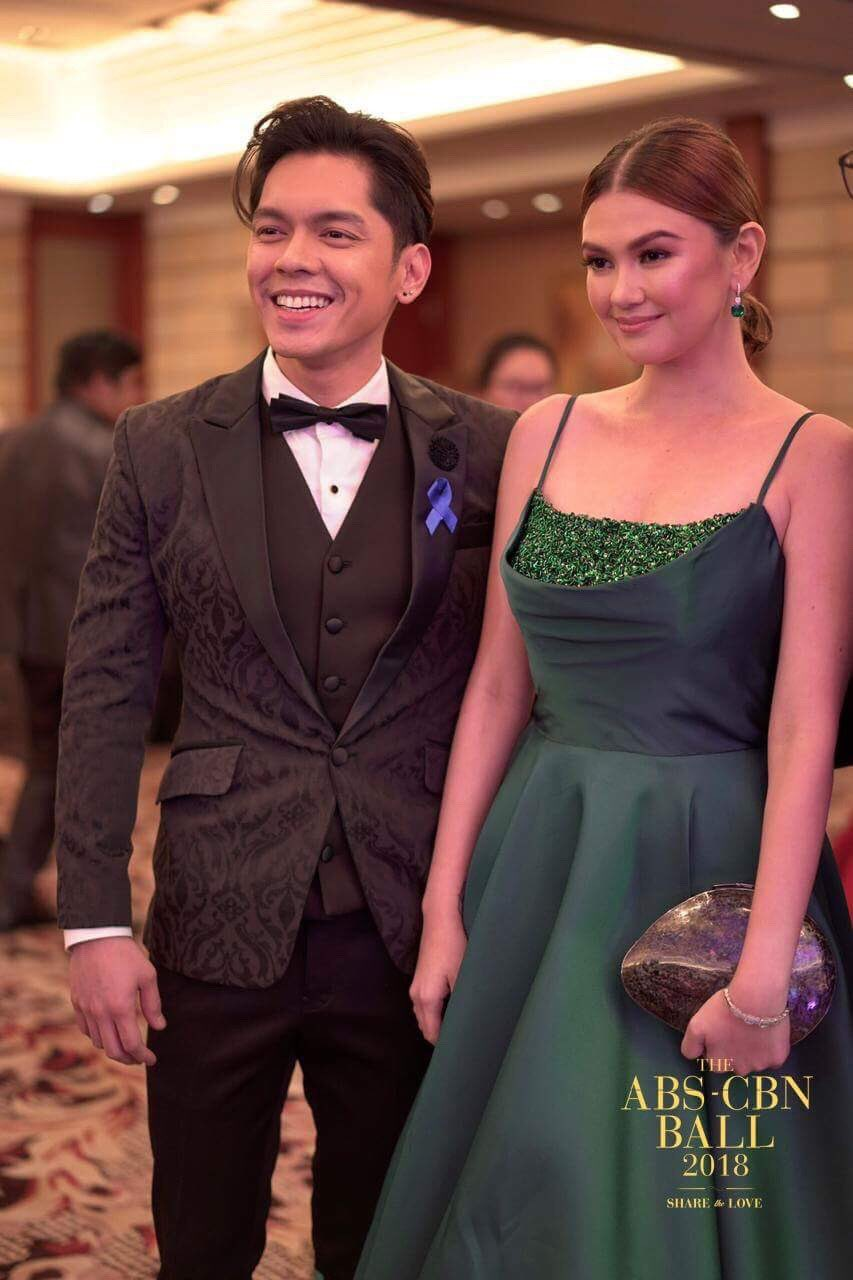 Image credit: @TWBAofficial via Twitter
With their on-and-off relationship in real life throughout the years since they were cast as a love team in the '90s, Carlo Aquino and Angelica Panganiban have indeed left us wistful about all the could-have-been. 
CarGel all started in 1999 when they starred in the teen series G-mik (1999-2000). Throughout the 2000s, they were a popular pair in TV shows such as teen-oriented show Berks (2002-2004), and they starred together as a couple in the 2003 movie Ang Tanging Ina led by Ai-Ai de las Alas. 
Video credit: Black Sheep
In 2018, they did a reunion movie Exes Baggage, which was a big hit because of Aquino and Panganiban's relationship history as real-life exes. The movie follows Pia (Angelica) and Nix (Carlo) as they take a chance to believe in love again despite the baggage they carry from their previous relationships. 
In the same year, they were spotted in public several times so fans became hopeful that they would rekindle their relationship. However, in early 2019, the two had a falling out and Aquino has a child now with model ex-girlfriend Trina Candaza. 
---
7. Nora Aunor and Tirso Cruz III (Guy and Pip) – big stars of the '70s
---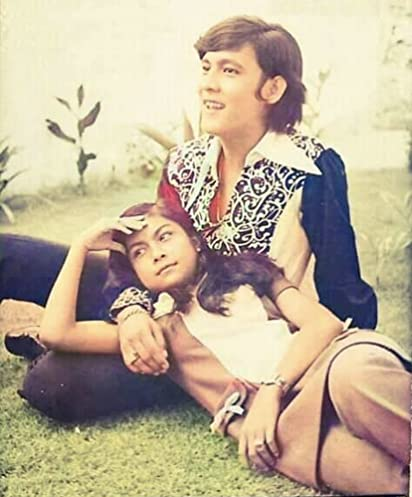 Image credit: via IMDb
Before the love teams of today, there were once the iconic Guy (Aunor) and Pip (Cruz) who were the craze among our parents and grandparents back in the '70s. 
The former real-life flames both starred in several movies such as Young Girl (1969), My Blue Hawaii (1972), Bilangin ang Mga Bituin sa Langit (1989) and the movie Guy and Pip (1971) cemented their status as an iconic duo when it became a huge box office success and was shown in theaters for six months. A doll named Maria Leonora Theresa, given by Cruz to Aunor, also became the symbol of their pairing. 
Video credit: Jojo Devera via YouTube 
In 2014, they did the made-for-TV movie When I Fall in Love as a reunion project. The movie follows Fely (Aunor) and how she struggles to take care of her ailing husband Armando (Cruz) who has Alzheimer's disease. 
---
8. John Lloyd Cruz & Bea Alonzo – best known as Popoy and Basha
---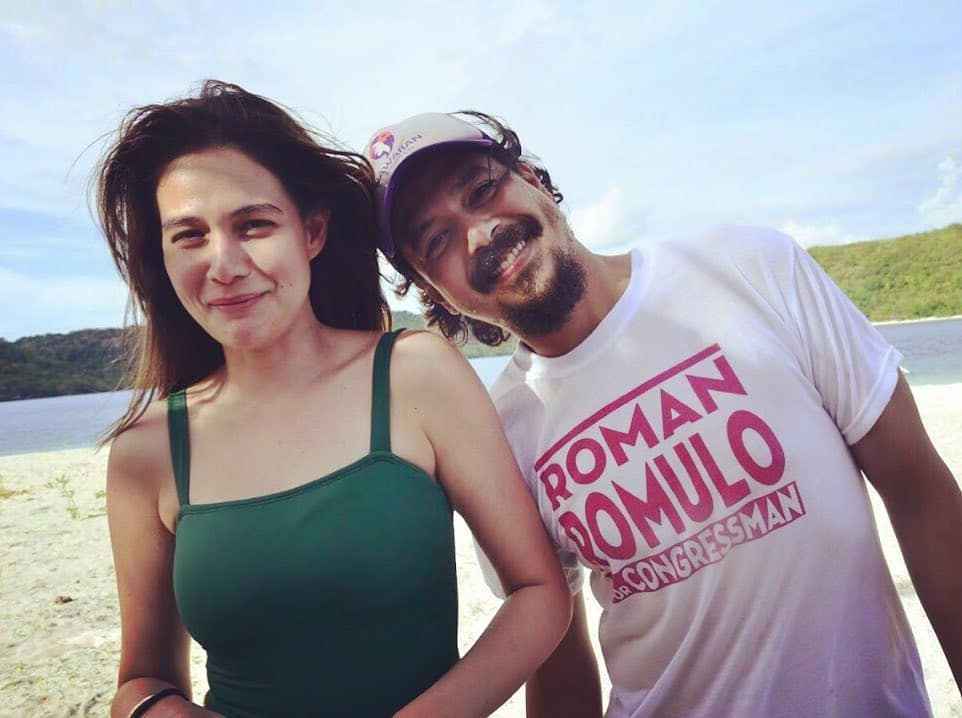 Image credit: @johnlloydcruztm via Instagram
One More Chance (2007) is one of the most beloved local romantic movies out there due to the lead characters Popoy and Basha, and it's thanks to actors John Lloyd Cruz and Bea Alonzo. 
Video credit: ABS-CBN Star Cinema 
Even though they don't have a real-life romance, the iconic duo has been a showbiz pair for close to two decades now due to their natural chemistry on-screen that led to some of the most enduring local movies such as One More Chance (2007), which tells the struggles of long-time couple Popoy (Cruz) and Basha (Alonzo) who met each other at a university, Now That I Have You (2004), and Miss You Like Crazy (2010). 
On TV, the two have also starred in several primetime shows from I Love Betty La Fea (2008-2009), a Pinoy adaptation of Colombia's Yo soy Betty, la Fea (1999-2001), to Kay Tagal Kang Hinintay (2003), their first teleserye.
---
9. Marvin Agustin & Jolina Magdangal (MarJo) – fun, quirky pair of the '90s
---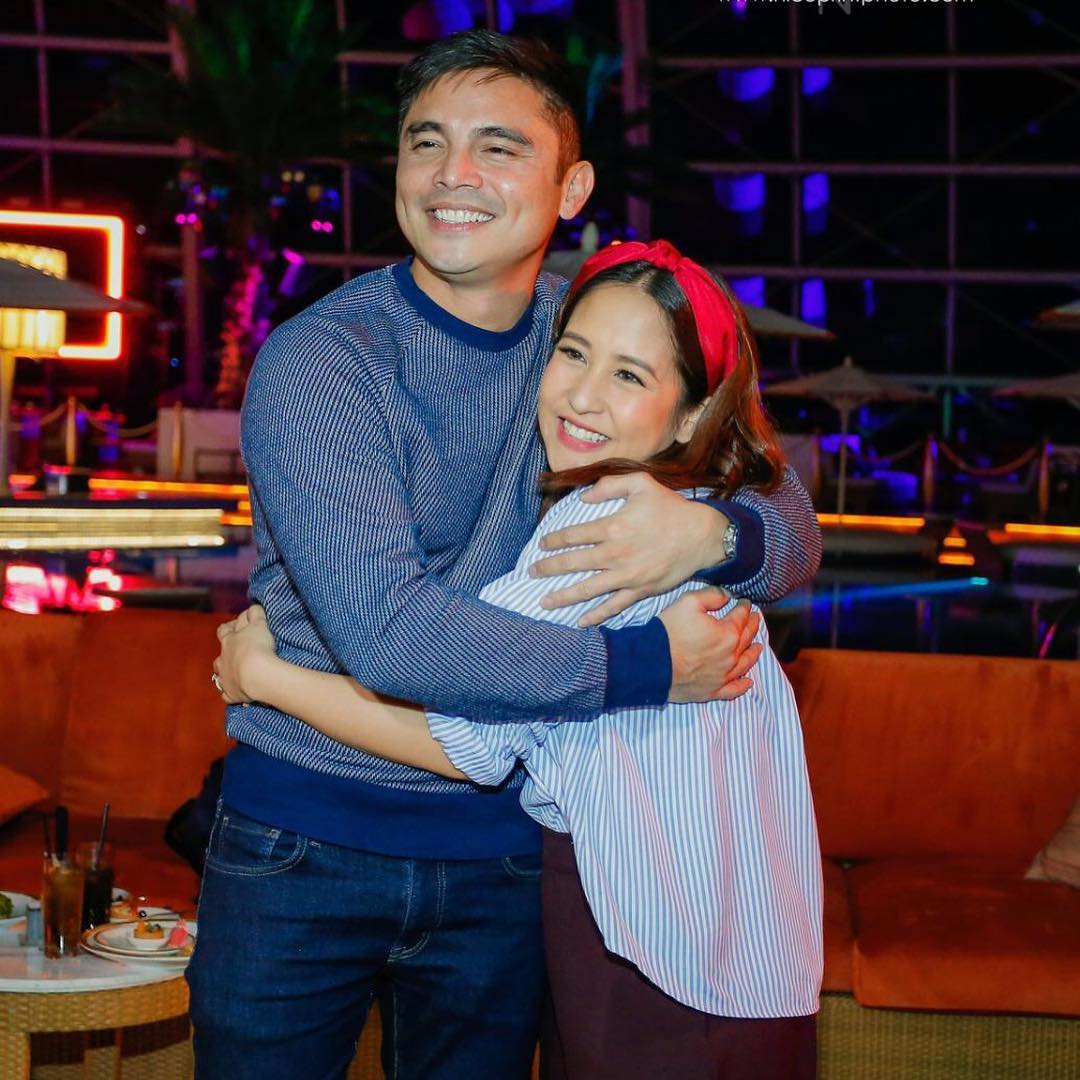 Image credit: @mariajolina_ig via Instagram
If love teams like DongYan or John Lloyd and Bea are known for their serious roles, the MarJo pair of Marvin Agustin and Jolina Magdangal made our '90s more lighthearted with several of their wholesome movies and TV shows.
Video credit: ABS-CBN Star Cinema
Agustin and Magdangal first teamed up in the TV series Gimik (1996-1999) and due to their popularity, they have also been together in popular '90s movies. Among their most popular include Flames, The Movie (1997), inspired by the TV series Flames and divided into episodes. They appear in Episode 1, which follows Tameme Lesli (Magdangal), a rich high school student who doesn't believe in love, and Butch (Agustin), Tameme's poor classmate who has a crush on her. 
They also appeared in Hey Babe! (1999), featuring Abigail (Magdangal), who often consults a fortune teller regarding her love life, and Nelson (Agustin), who tricks Abigail into thinking that he is her Mr. Right. 
Even though their love team saw its peak from the '90s to the early 2000s, their fandom has remained supportive and has always been calling for a reunion project between the two. The MarJo team has also remained friends through the years and even celebrated their team's anniversary. 
---
10. Sharon Cuneta & Gabby Concepcion (ShaGab) – former real-life couple
---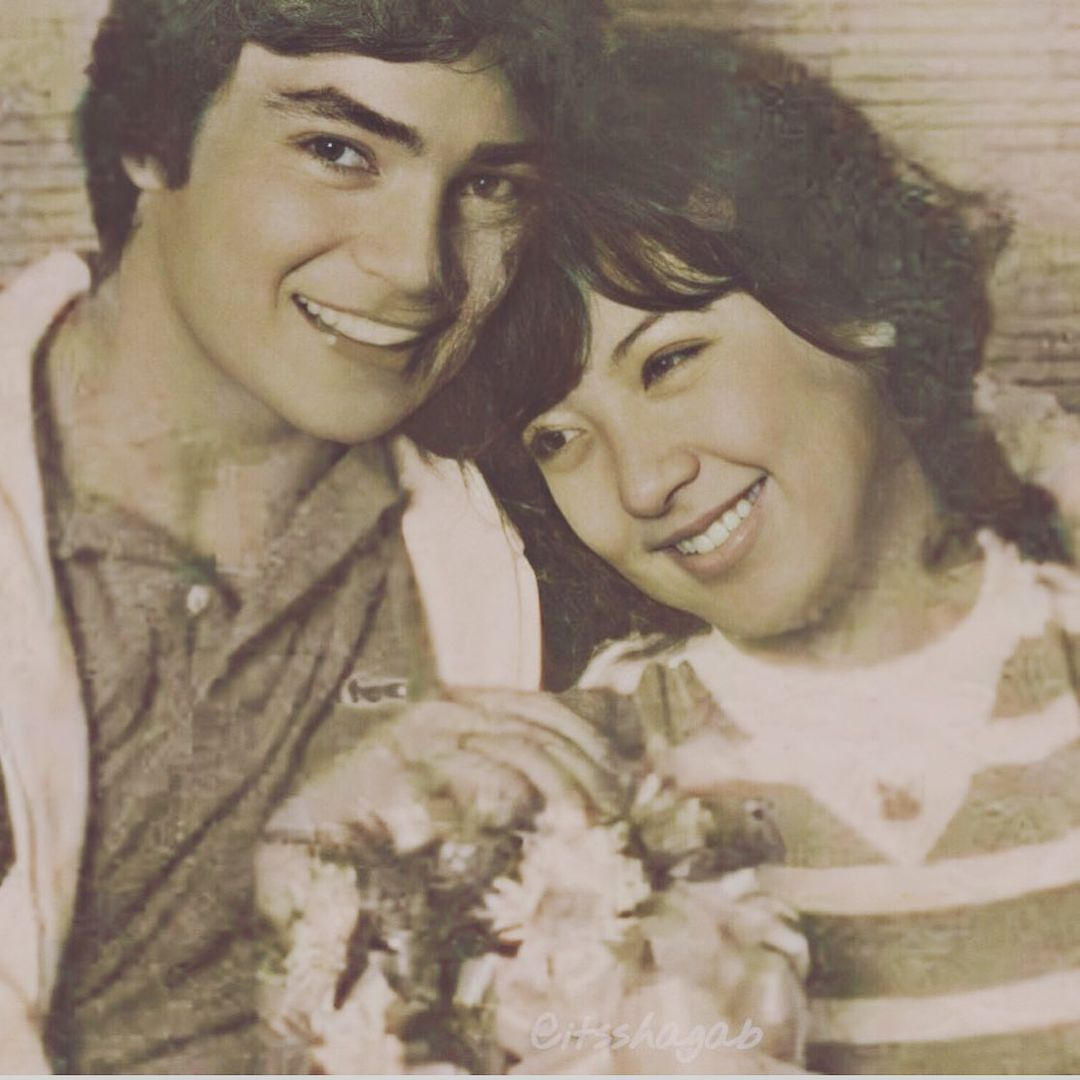 Image credit: @reallysharoncuneta
If there's a pair that gave us all the rollercoaster feels, it's the Sharon-Gabby duo. Sharon Cuneta and Gabby Concepcion married each other in real life in 1984 to the delight of many fans, only to separate 3 years later in 1987. They had one daughter – actress, singer, TV host, entrepreneur, and humanitarian KC Concepcion, born in 1985. 
Dear Heart (1981) started their love team and it's also Cuneta's first movie. It follows April (Cuneta), a rich and smart daughter of a strict father Don Manolo (Eddie Garcia) who disapproves of April's romance with Jimmy (Concepcion). Several movies followed such as P.S. I Love You (1981), and My Only Love (1982), two films that fans considered to comprise the Holy Grail of Sharon-Gabby films along with Dear Heart. 
Video credit: McDo Philippines via YouTube
In a much-anticipated reunion in 2018, they reunited for the first time after 26 years in a McDonald's commercial that went viral immediately after it was released on the Internet. There have also been talks that they will do a reunion movie. 
They are now living with their own families, with Cuneta married to Senator Francis "Kiko" Pangilinan and Concepcion married to Genevieve Yatco Gonzales.
---
11. Alden Richards & Maine Mendoza (AlDub/Maiden) – a phenomenal noontime love team during Kalyeserye
---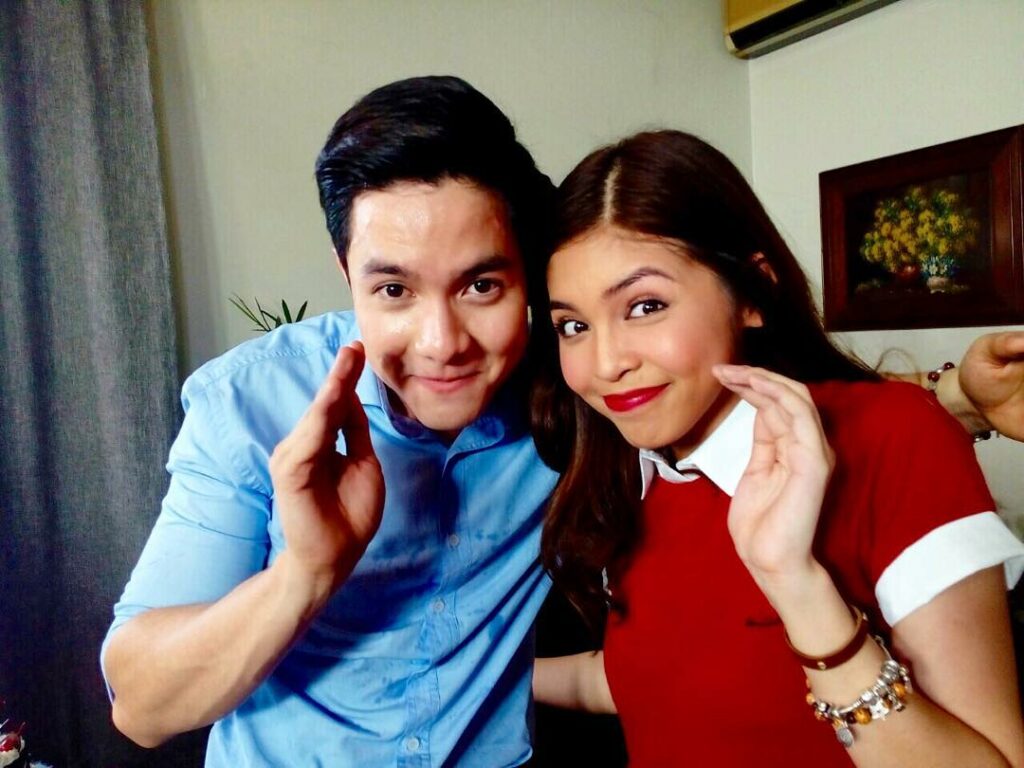 Image credit: @mainedcm via Instagram
What do you get when you put the Pambansang Bae and the Dubsmash Queen together? A phenomenal love team that broke TV ratings, Twitter trending topics, Philippine Arena tickets, etc. during their peak in 2015-2017.
AlDub was an accidental love team born in the Philippines' longest-running noontime show, Eat Bulaga! Their chemistry was undeniable. The reception from the audience was so astounding that the famous TV show created an improv soap opera parody for the two called Kalyeserye.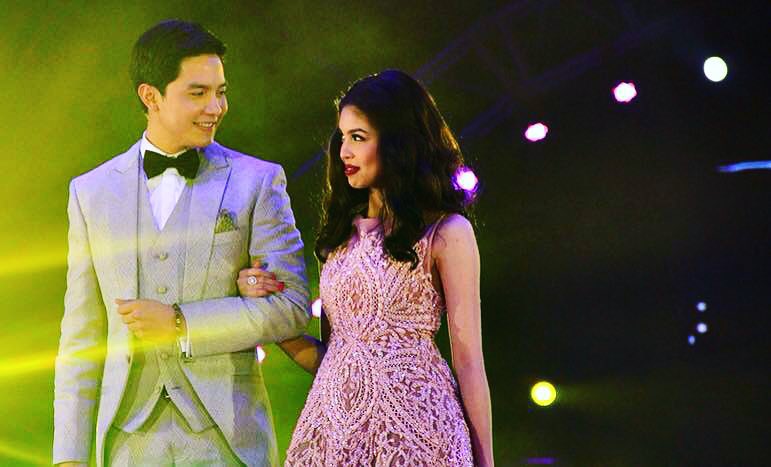 Image credit: @mainedcm via Instagram
Alden Richards and Maine Mendoza broke several records that they were awarded People of The Year in 2016. AlDub and the AlDub Nation also broke the most tweets in 24 hours on Twitter with 40, 706, 392 tweets during the historical "Tamang Panahon" meeting at the Philippine Arena.
Their love team continued flourishing with 3 movies – My Bebe Love: #KiligPaMore (2015), Imagine You and Me (2016), and the first telemovie, Love is… (2017). They also did a teleserye, Destined to Be Yours in 2017. AlDub was definitely a phenomenon – the country was glued to the TV screens during lunchtime for months.
---
12. James Reid & Nadine Lustre (JaDine) – former Team Real (and reel) couple
---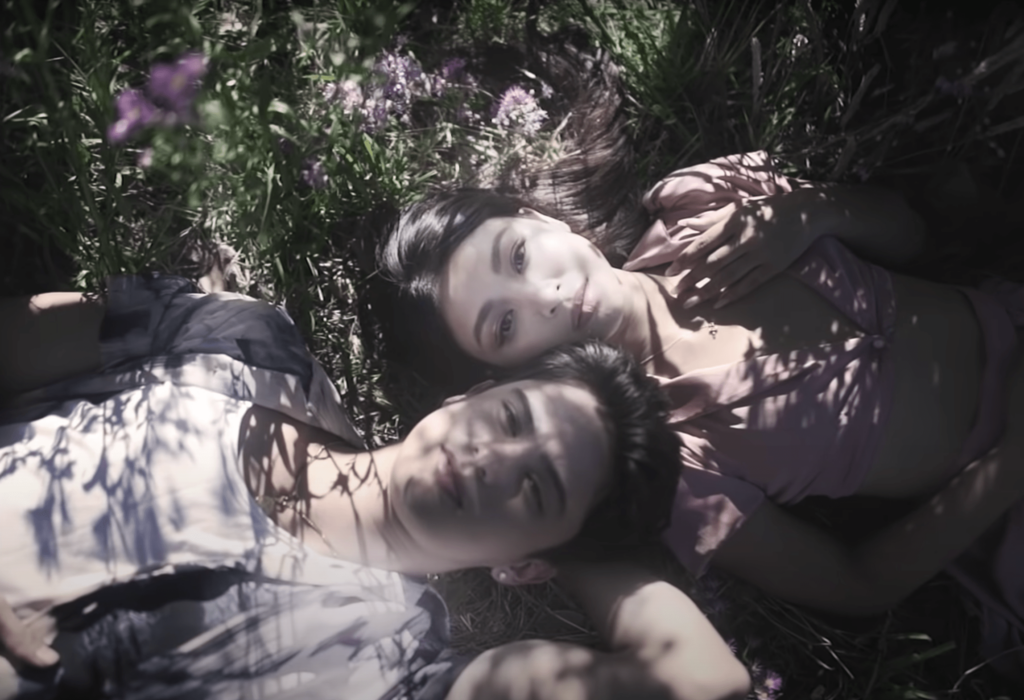 Image credit: Careless Music via YouTube
James Reid and Nadine Lustre were first paired in James' music video for Alam Niya Ba in 2013. But it was not until their first movie together, Diary ng Panget (2014), that people noticed and became fans.
After the success of Diary ng Panget and two movies later, Nadine had their first rom-com teleserye. On the Wings of Love (2015), despite being shown a little late at ABS-CBNS's Primetime Bida, got consistently high ratings between 22%-27% during its 6-month run.
Video credit: Viva Films via YouTube
JaDine was dubbed Team Real by their fans and the media after James' proposal to Nadine asking her to be his girlfriend. This was during their JaDine In Love Valentine concert at the Araneta Coliseum.
As multi-hyphenate stars who are both singers, they often collaborate through music – whether it's writing songs or directing music videos. The two remain good friends after breaking up in 2019.
---
Iconic Filipino love teams
---
There's no doubt that Filipino love teams have defined our showbiz industry with their great on-screen chemistry. And their impact on our lives is indeed immense, so much so that some love teams never go out of style.
Go down a Filipino drama rabbit hole by watching these timeless teleseryes. On the other hand, check out Sharon Cuneta and Gabby Concepcion's much-awaited reunion concert.
---
Cover image adapted from: @ricoyanclaudine, @bernardokath, and @johnlloydcruztm
Article originally published on 06 October 2021 by Addie Pobre. Last updated by Gly Parañal on 31 August 2023.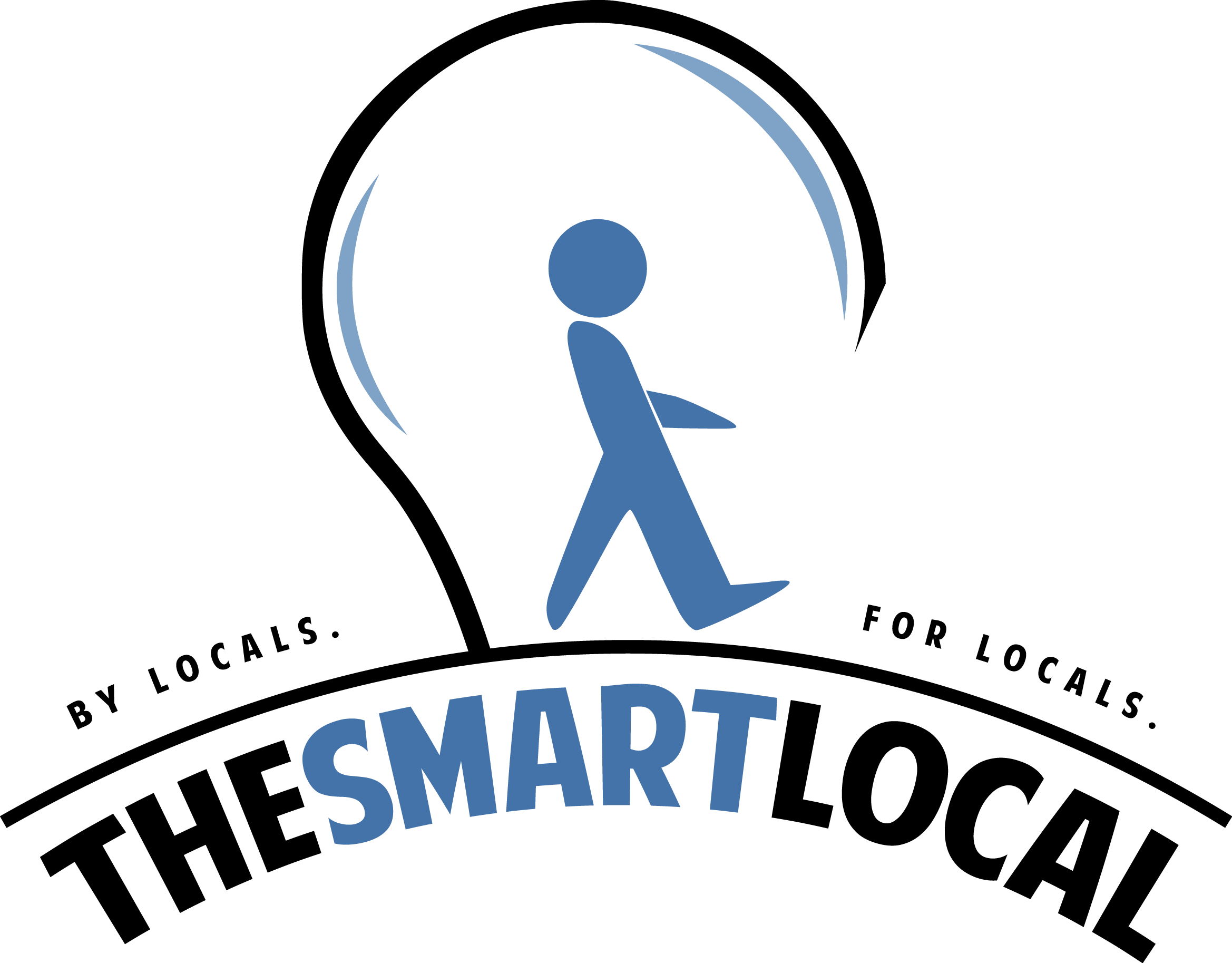 Drop us your email so you won't miss the latest news.