Facts about Rico Yan
---
It's been a lifetime ago since Ricardo Carlos Castro Yan, or known as Rico Yan to his fans, left us. Yet, since he died in 2002, the '90s Pinoy heartthrob still crops up on our news headlines over the years.
It's no wonder why we haven't forgotten and will always remember Rico Yan. More than his boyish charms, he was a lot of things: a spokesperson, an entrepreneur, and a versatile actor too. From being a champion for Filipino youths to playing various roles in Philippine TV and films, here are 10 facts about Rico Yan that prove why he'll always be dear to Filipinos' hearts.
---
1. He advocated for the power of hugging
---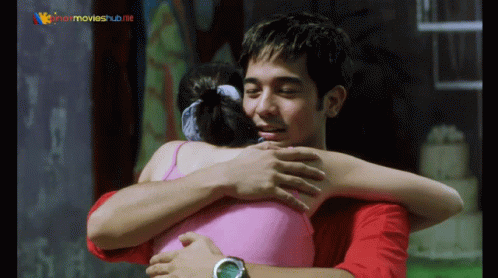 Image credit: Tenor
Yan wasn't always a hugger. In an article he wrote called The Power of a Hug, he admitted that he used to consider himself to be an "un-touchy" person. This changed when a friend helped him realize that hugging can be a powerful expression of love. 
In the same article, he shared one of his memorable hugs from December 1999 in Robinsons Galleria. Back then, he had been handing out food to orphans as part of his work for the Pinoy Yan foundation when he came across Danilo, an underprivileged 11-year old orphan. He decided to give the child a hug "to let him know that someone loves him," but it was Yan who felt loved afterwards. 
---
2. He was born to be an entrepreneur
---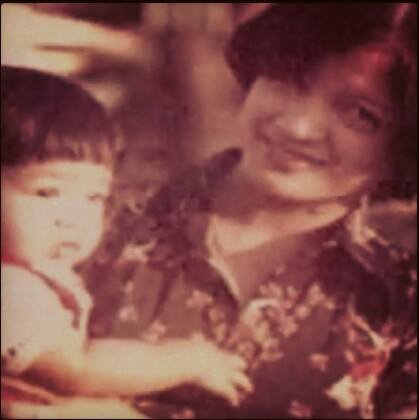 Image credit: Rico Yan and Claudine Barretto 
Yan wasn't just a matinee idol, but he was also a natural-born entrepreneur. He came from a family of businessmen and soldiers, and was born on 14th March 1975 to parents Roberto Yan Sr. and Teresita Castro Yan.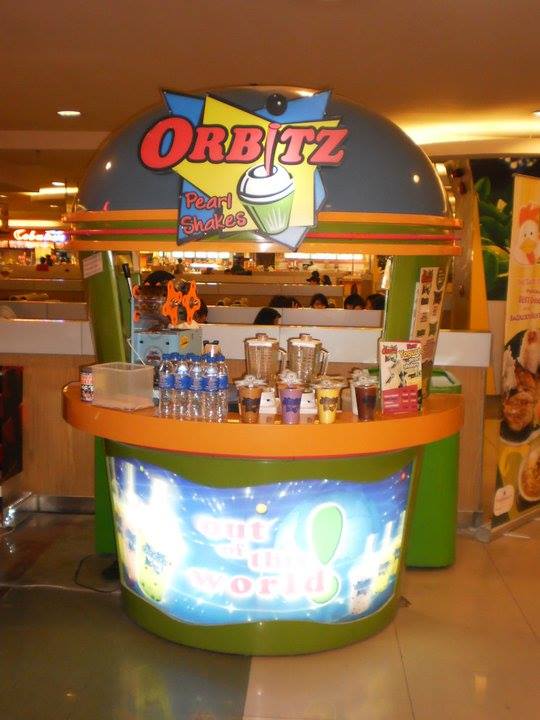 Image credit: Orbitz Pearl Shakes
It's no surprise that before he focused on showbiz, he first finished a degree in Marketing Management at De La Salle University in 1997. His family background and degree would then allow him to venture into several businesses – including bubble tea shop Orbitz and restaurant Tequila Joe Grill and Restaurants – even at his young age. 

---
3. He was talent-scouted while queuing for fast food in De La Salle University, his alma mater
---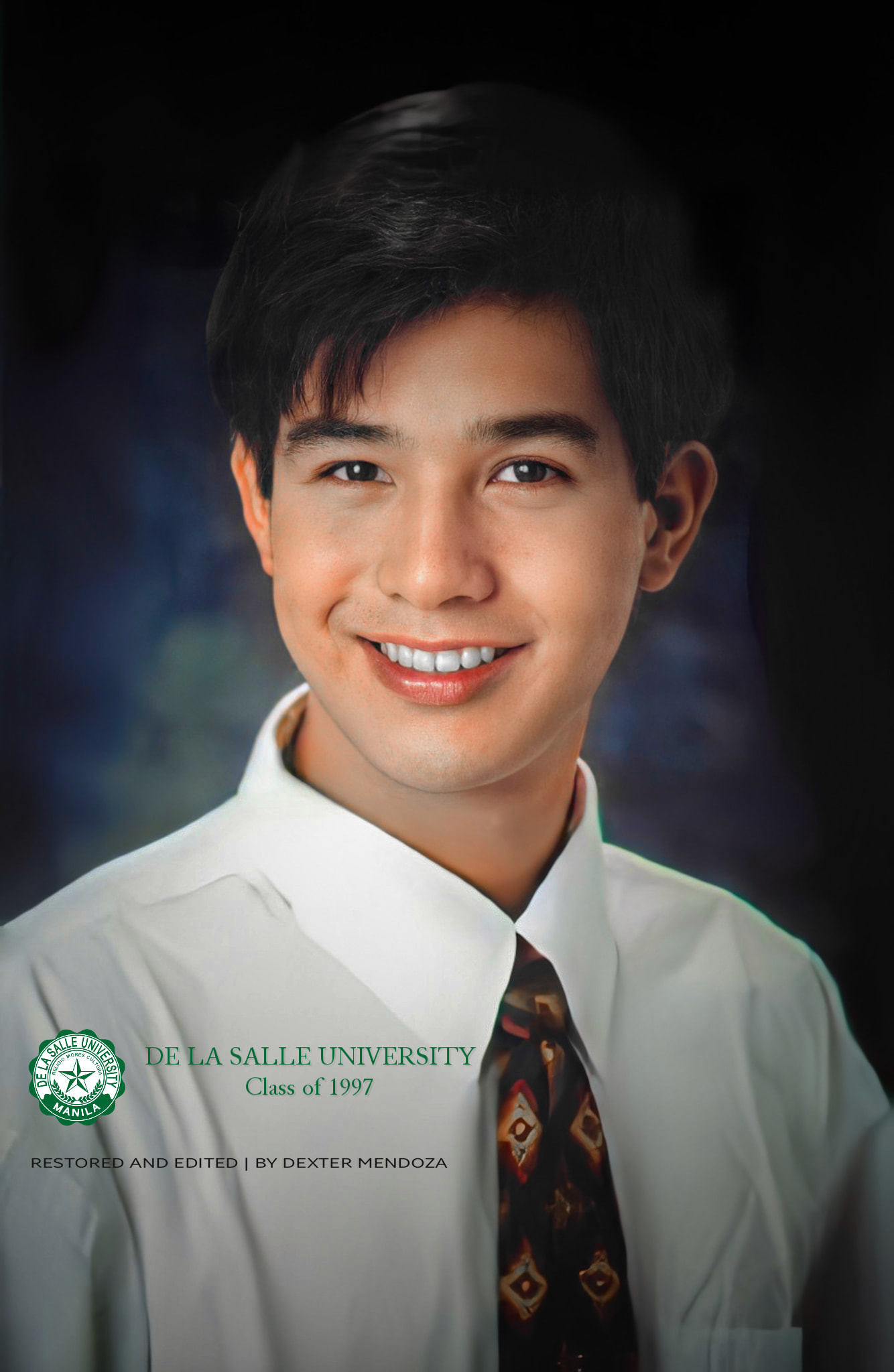 Image credit: Rico Yan and Claudine Barretto 
Perhaps it was in the cards for Yan to be a celebrity. His rise to fame started when he was noticed by a talent scout looking for a commercial model while he was lining up in a fast-food chain in De La Salle University. 

This chance encounter would pave the way for his first shot at popularity, as he eventually got the part in what would become his earliest work on television – a commercial for Master Facial Cleanser in 1995 before he became big in showbiz. 
---
4. He is an alumnus of Star Magic's first batch of stars
---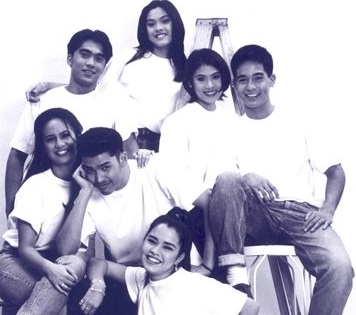 Image adapted from: Push 
When Star Magic, known as the training center under ABS-CBN for budding celebrities, introduced its first batch of stars in 1995, Yan was among the first 7 to be trained. 
He was with Regine Tolentino, Victor Neri, Jacqui Manzano, Maricel Morales, Cholo Escaño, and Trisha Salvador who would also eventually make a name for themselves in Philippine showbiz. 
---
5. He didn't just star in TV and film romances, but also in comedy sitcoms
---

A scene from Dahil Mahal na Mahal Kita (1998)
Image credit: Alchetron 
The late actor was known for his hit romantic primetime TV dramas and films in the '90s, such as Mula sa Puso (1997-1999) and Dahil Mahal na Mahal Kita (1998). But he was also a versatile actor who dabbled in comedy.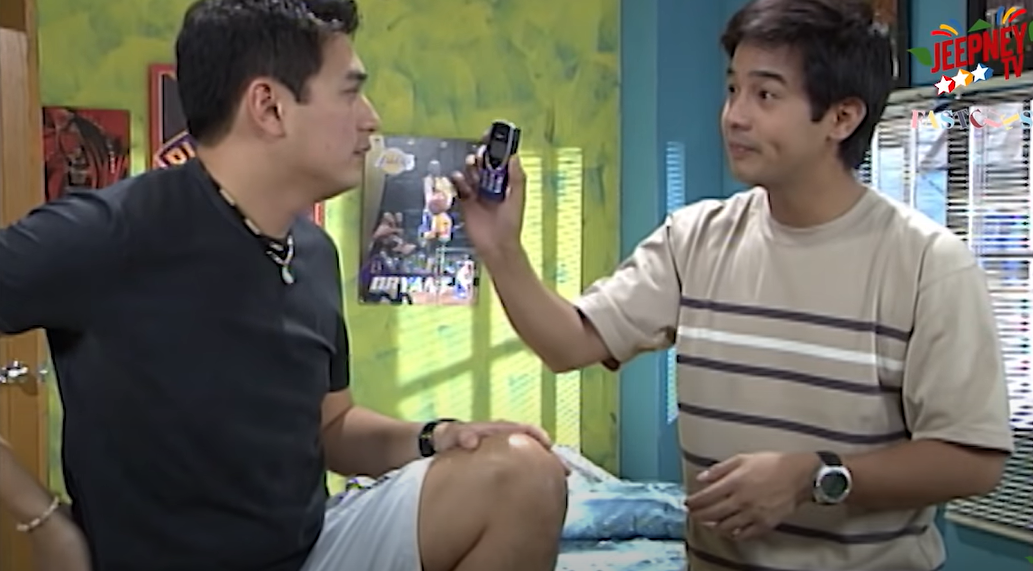 A scene from Whattamen (2001-2004)
Image credit: Jeepney TV 
He showed his playful side in Whattamen (2001-2004), a sitcom about the lives of three men who live with their loud aunt under one roof. Yan played the character of Castro, Marvin Agustin played the role of Matti, Dominic Ochoa played the role of Ernest, and Ai Ai delas Alas played the role of Tita Vicky. The sitcom continued until 2004 without Yan's character.
---
6. He was a people person and promoted government and youth organizations
---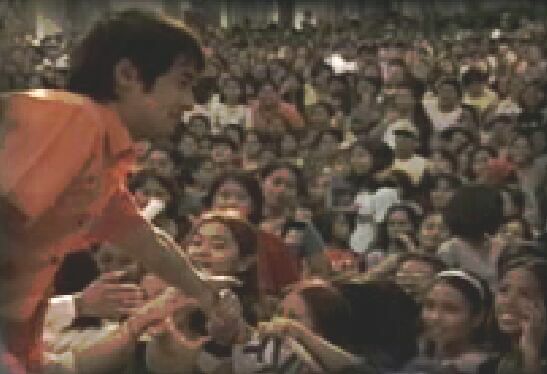 Image credit: Geocities
Behind the scenes, Yan was passionate about important causes as well. In 1998, he was appointed as the youth spokesperson for the Department of Education, Culture and Sports (now the Department of Education) tasked to educate youths about the dangers of  drug addiction, smoking, and alcoholism. He also toured around the country to work under his own youth foundation, the Pinoy Yan Movement. 
His mother Teresita Yan recounted on PEP how Yan would talk to the youths: "To show his point, Rico would hold up a P500 bill, crumple it, and step on it. And then say: 'Who would like this crumpled P500?' And everybody would raise their hands.
"Ganyan din kayong mga kabataan. Ang halaga ninyo ay hindi mababawasan. Kahit na anong mangyari, ang halaga ninyo ay nandoon pa rin. Bawat isa sa inyo mahalaga at katangi-tangi." 
(This is also like you, the youths. Your value will not be lessened. Whatever happens, your value remains. Each one of you is important and unique.)
---
7. Got 2 Believe, his last film with on-screen and real-life girlfriend Claudine Barretto, set the standard for Philippine rom-coms
---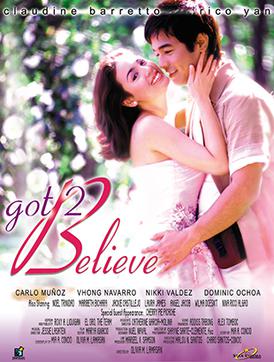 Image credit: Wikipedia 
While Got 2 Believe (2002) was, sadly, his last film before his death, it left a huge mark in the hearts of Filipino moviegoers. 
It's often considered by critics to have set the standard for storytelling in Philippine rom-coms – even the film's director, Olivia Lamasan, once said that she had often been told how "the beat and energy of that film helped shape and influence the rom-com story-telling that we have today."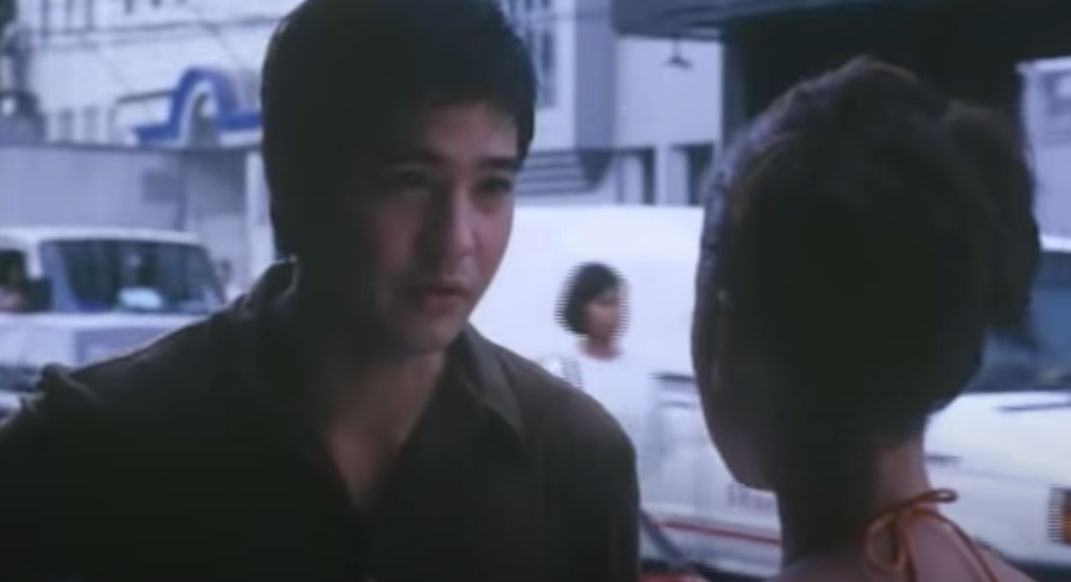 A scene from Got 2 Believe (2002)
Image credit: ABS-CBN Star Cinema 
While there was nothing groundbreaking in the plot, which revolves around Lorenz (Rico Yan), a wedding photographer afraid of commitment, and Toni (Claudine Barretto), an eternal bridesmaid bent on getting married soon, the magic of the film lay in the perfect chemistry between the two actors. 
---
8. He hand-wrote love letters
---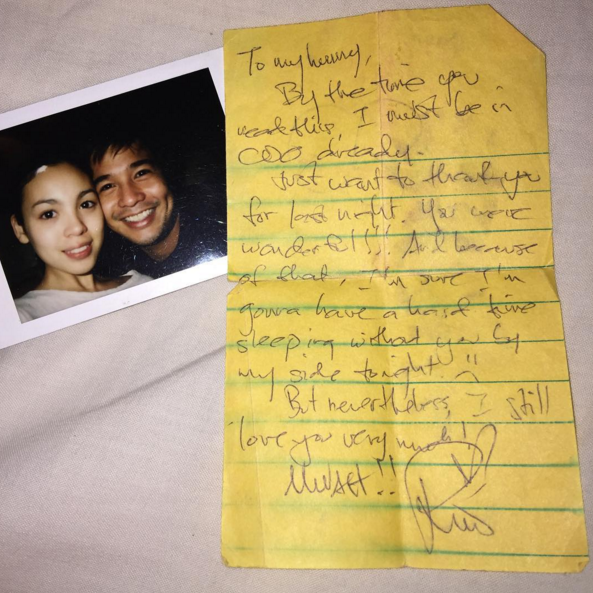 Image credit: @claubarretto
He was a true-blue romantic in real life who hand-wrote love letters. And even on paper, we can already see why he was such a sweetheart.

In a letter shared by Claudine on Instagram in December 2015, his malambing self was just apparent, thanking Claudine for a good night and being sorry that he had to be away from her. No wonder the letter went viral and made the rounds in entertainment headlines when Claudine shared it on her Instagram account.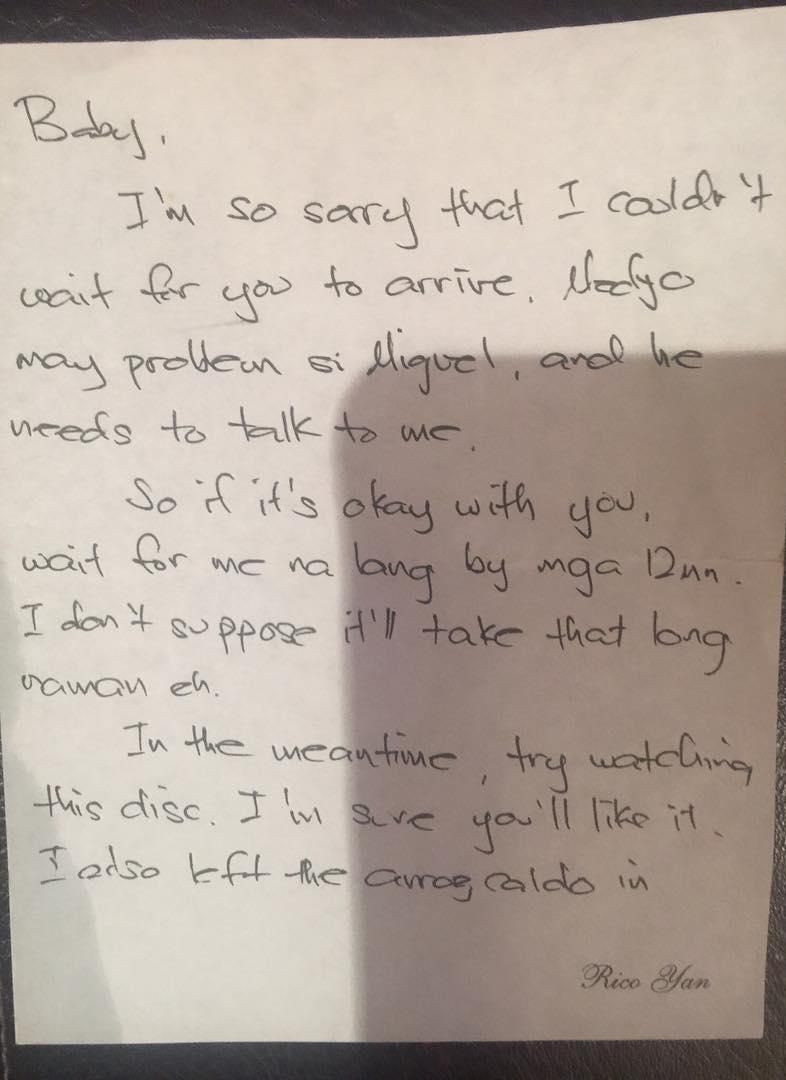 Image credit: @claubarretto
In January 2016, Barretto shared two more letters from her late former beau. In the first letter, Yan was sorry that he couldn't wait for her because he had to deal with a problem first. "I'm so sorry that I couldn't wait for you to arrive." To make up for it, the thoughtful gentleman left Barretto a CD and an arroz caldo instead. "In the meantime, try watching this disc. I'm sure you'll like it. I also left the arroz caldo in [the fridge]."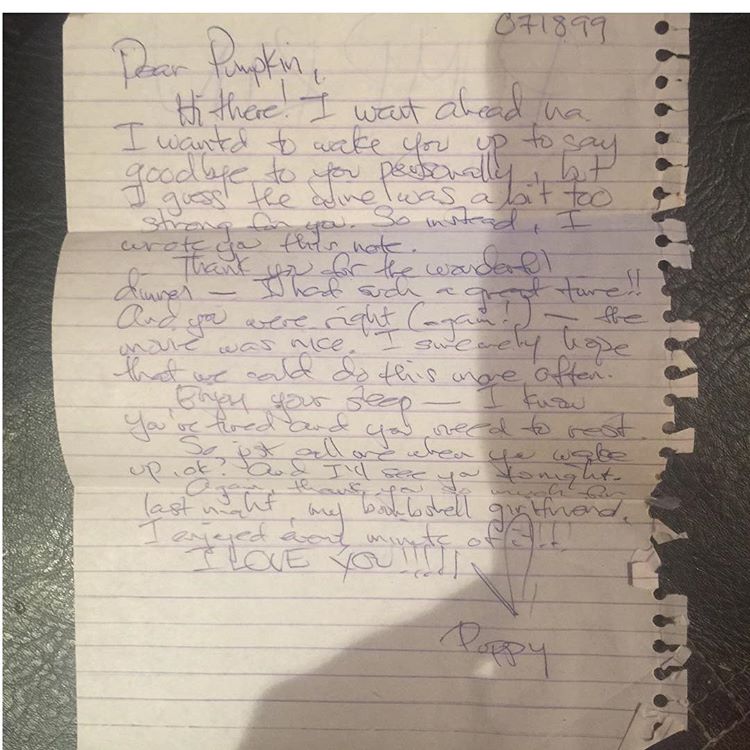 Image credit: @claubarretto 
In the second note, he told Barretto he wanted to wake her up to say goodbye, but thought better not to. "I went ahead na. I wanted to wake you up to say goodbye to you personally, but I guess the wine was a bit too strong for you. So instead, I wrote you this note." Awwwww.
---
9. He aspired to become like former US president JFK
---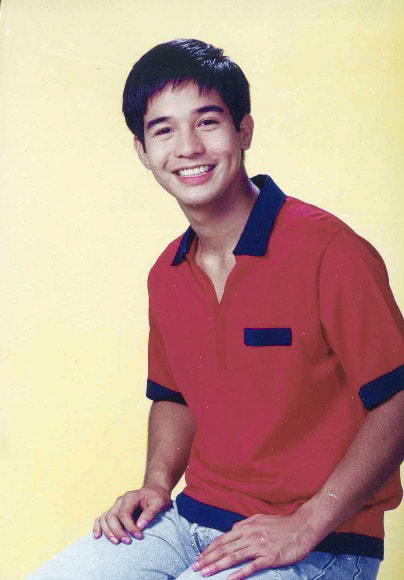 Image credit: Rico Yan and Claudine Barretto
With all his work to support youths when he was alive, it's not surprising that he was truly a man who wanted to serve the people. 
Father Tito Caluag, his spiritual advisor, shared this side of Yan in his homily during the actor's funeral mass: "Rico said he wanted to be a leader, but he never mentioned leadership, he only talked about service. He wanted to serve and to bring back a sense of pride to our people, a sense of hope, and a sense of dream that would inspire us, ' . . . I want to be like JFK, father, he gave America a sense of pride and class. He inspired his people.'"
---
10. His burial was one of the most attended in Philippine history
---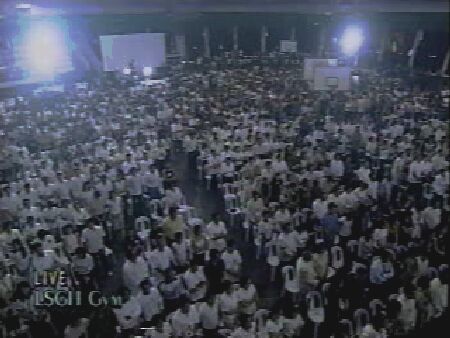 Image credit: oocities.org
Yan was already a familiar celebrity beloved by Filipinos when he died in March 2002 due to acute hemorrhagic pancreatitis. So his sudden death left Filipinos in shock, prompting a burial that was one of the most attended in Philippine history.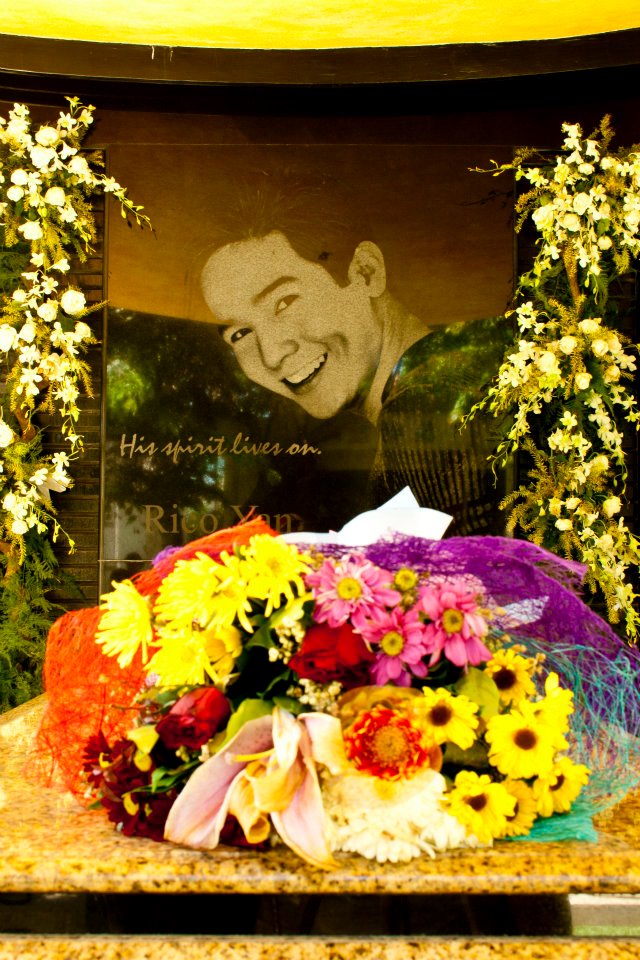 Image credit: Ricky6991/Wikimedia Commons
About 20,000 people mourned and walked him with his family from La Salle Greenhills to his resting place in Manila Memorial Park on 4th April 2002, stopping traffic and work in Metro Manila. It became the fourth-largest funeral in the cemetery's history during that time. 
---
Rico Yan facts that prove why we'll always miss him
---
Yan may have left us too soon, but he'll always live on in our hearts. We will remember him with his on-screen legacy to his fans and to Philippine showbiz, but more than his charms on the screen, these Rico Yan facts also show us what it is to be an influence for a greater good. 
Also check out:
---
Cover image adapted from: Alchetron and Ricky6991/Wikimedia Commons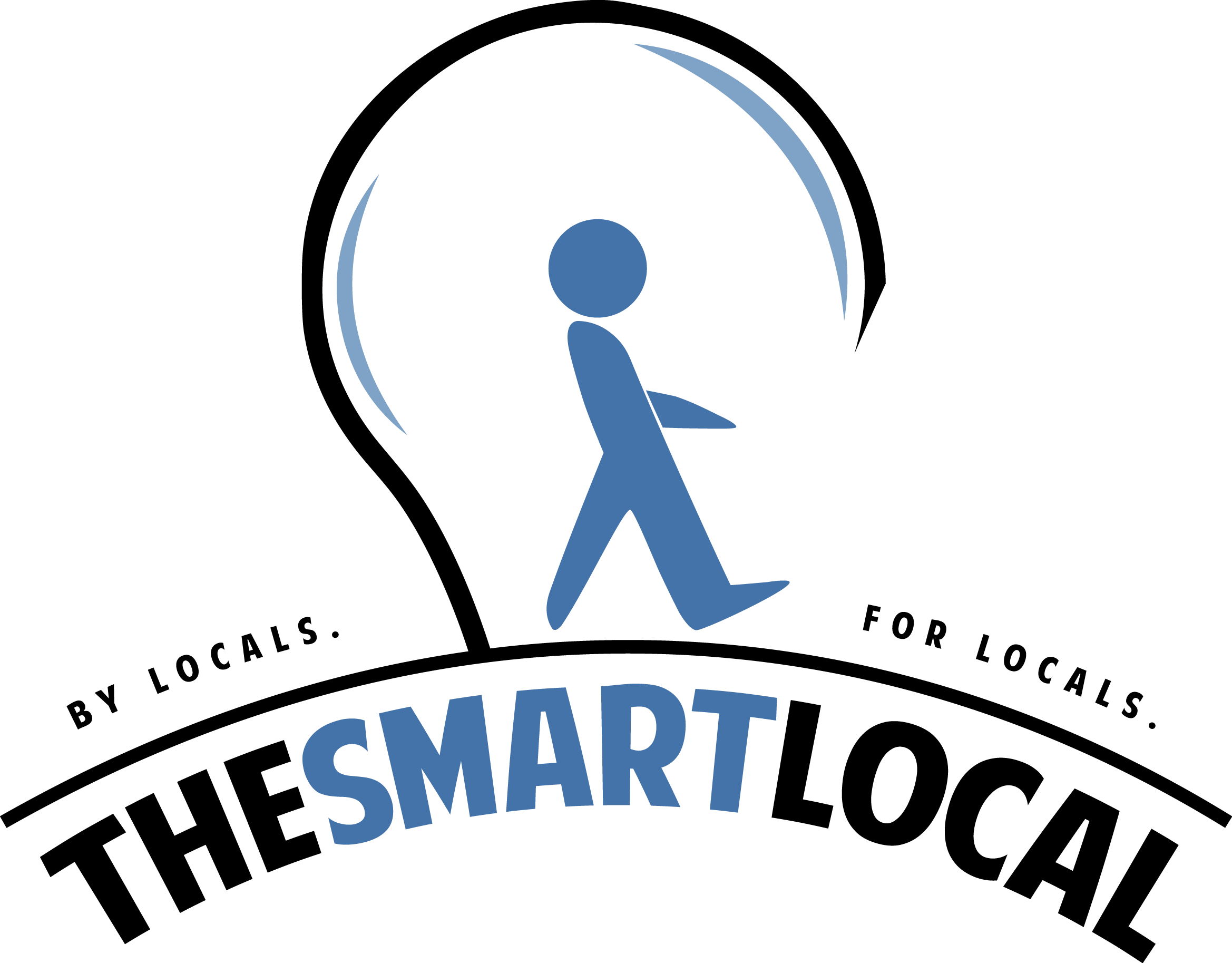 Drop us your email so you won't miss the latest news.