Facts about Lea Salonga
---
From starting her career in the Philippines, Maria Lea Carmen Imutan Salonga, also known as Lea Salonga, has made a name around the world. But beyond charming the globe with her crystalline voice, she is a Filipina icon who carries many historic achievements under her belt, such as being the first Asian actress to win a prestigious theater award and being inducted into Walt Disney's hall of fame. 
There are indeed a lot of reasons to be proud of Lea Salonga. Below, we list down 10 of these Lea Salonga facts, from her achievements in musical theater to her dedication to Filipino culture, that will make you admire the multifaceted icon. 
---
1. She is renowned for her 'pure, rich, and creamy' vocals
---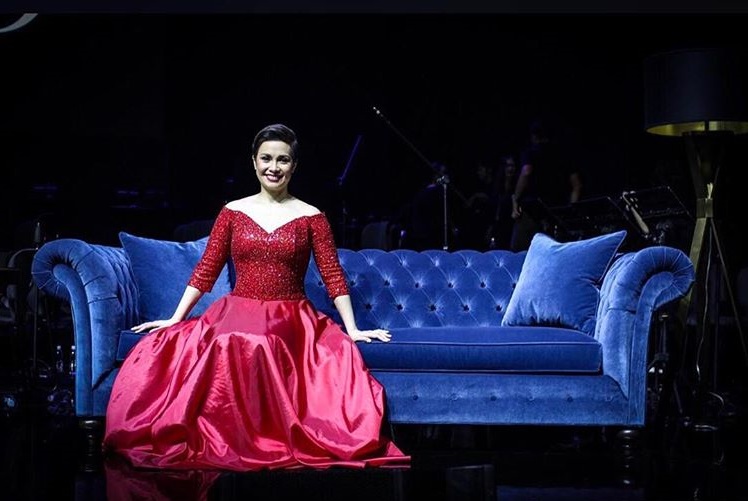 Image adapted from: @msleasalonga
While most popular female singers in the Philippines are known for their birits, Salonga is remarkable for her controlled 'pure, rich, and creamy' vocal range. In her rendition of Reflection for Disney's Mulan (1998), for example, critics noted how she can navigate intricate high notes, balancing head voice and chest register.
She's also a master of controlling her vibrato, a singing technique she discovered she could use when she was just 12 years old. It's characterized by a slight variation in pitch, volume, and tone.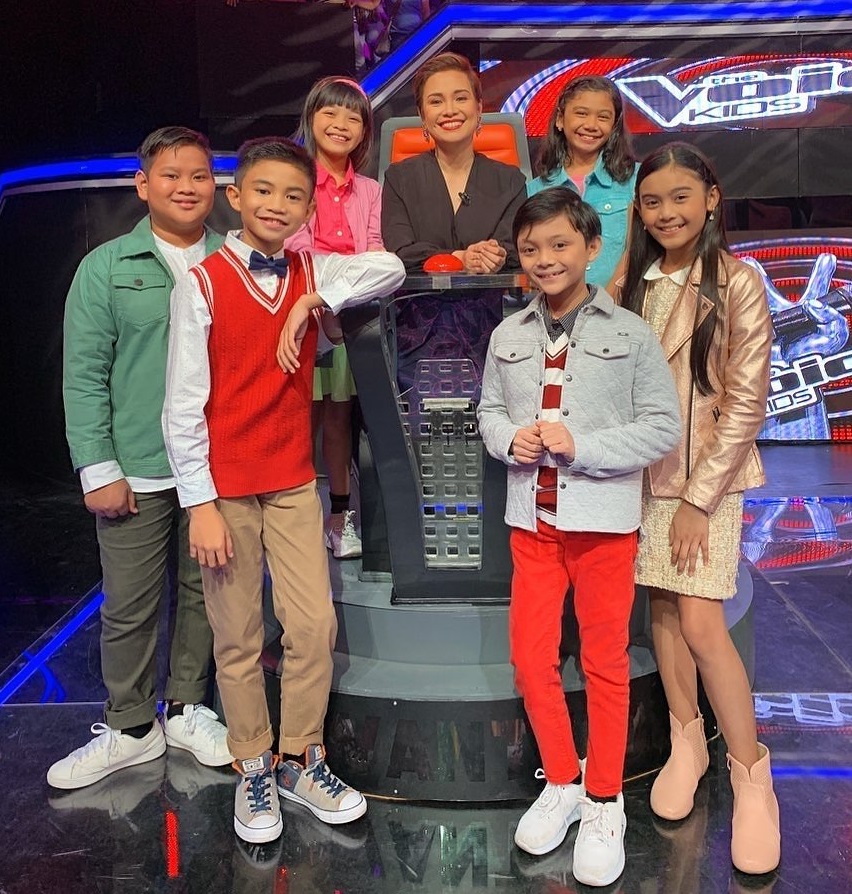 Image credit: @msleasalonga
Salonga is also a vocal coach, appearing most recently on The Voice Kids and regularly advising singers on Twitter on how they can also develop their signature style. According to her, it might take some time to find a voice's sweet spot, but it's a place where "sonic heaven and the limits of physical comfort meet."
---
2. She is the first Asian theater actress to win a Tony award
---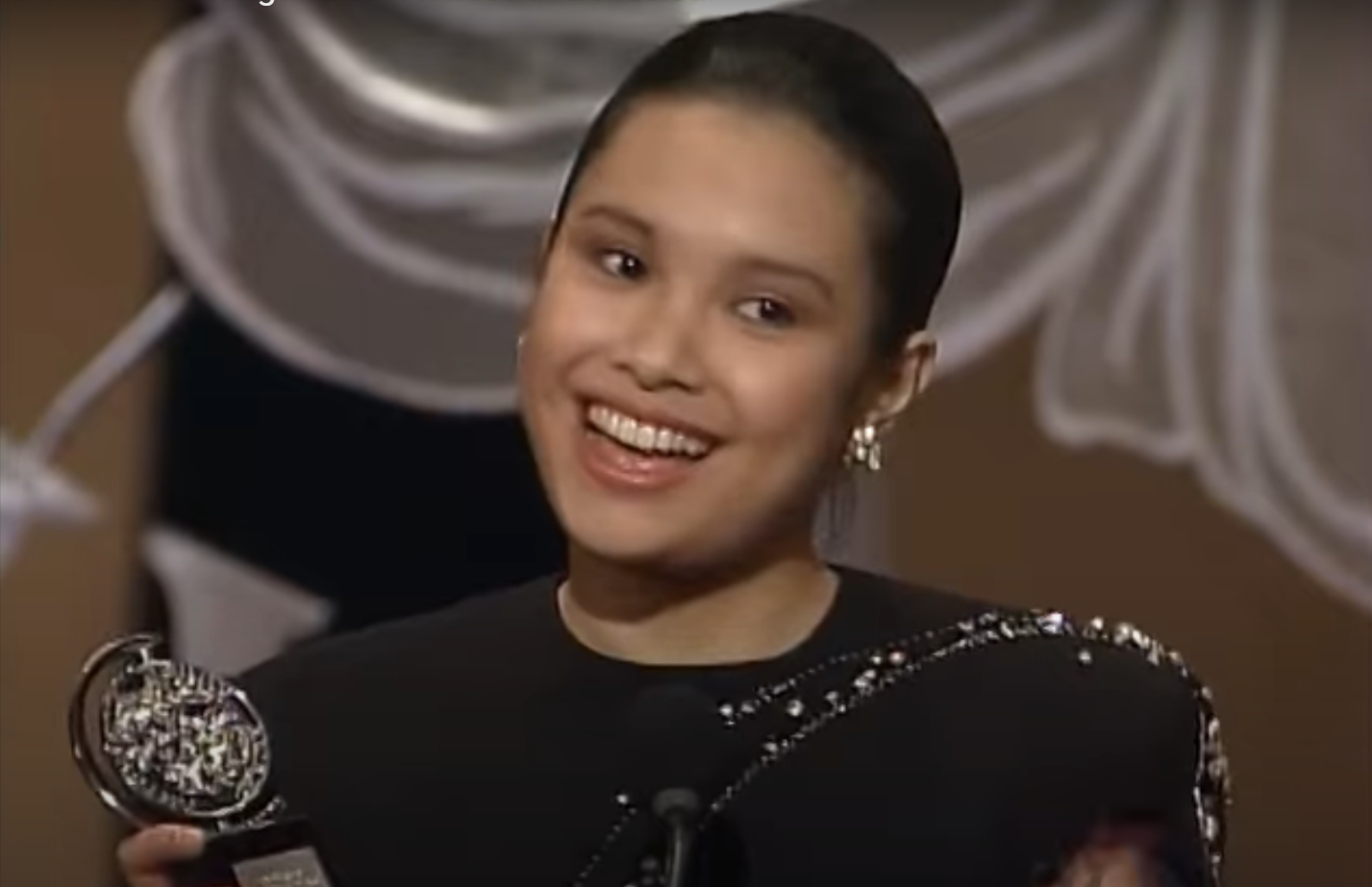 Image credit: The Tony Awards 
Her rise to international fame began when she won Best Actress at the Tony Awards in 1991 for playing the lead role of Kim in Miss Saigon (1989-2001), making history as the first Asian actress to win this award for Broadway theater performers. 
In the musical, Kim is a Vietnamese woman who falls in love with a US soldier during the Vietnam War. Her performance won praise from the New York Times, whose reviewer Frank Rich described how "the actress keeps sentimentality at bay by slowly revealing the steely determination beneath the gorgeous voice".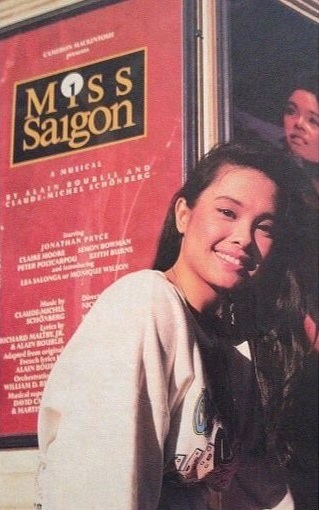 Image adapted from: @MsLeaSalonga 
Aside from her historic Tony win, she also holds the Olivier, Drama Desk, Outer Critics Circle, and Theatre World Awards among her many musical theater credentials.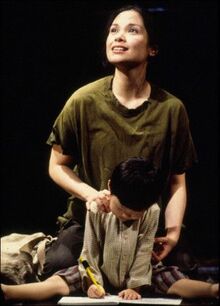 Image credit: Miss Saigon Wiki 
Her role in Miss Saigon would eventually open up doors for her – and other Asian artists on Broadway – to play more Asian characters on stage such as Mei Li in Flower Drum Song (2001-2003) and Kei Kimura in Allegiance (2012-2016). 
---
3. She is a Disney Legend – yes, that's an actual award
---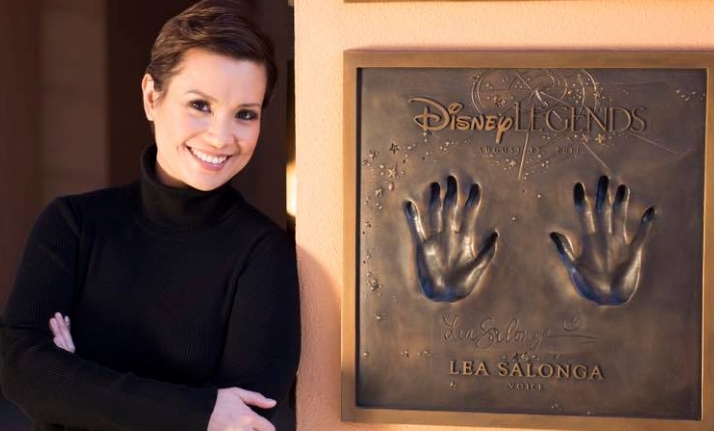 Image credit: Lea Salonga 
Salonga was recognized as a Disney Legend in 2011 because she sang for not one, but two Disney leading ladies. She first lent her voice to lead Disney characters by singing A Whole New World with Brad Kane for Princess Jasmine in the animated film of Aladdin (1992).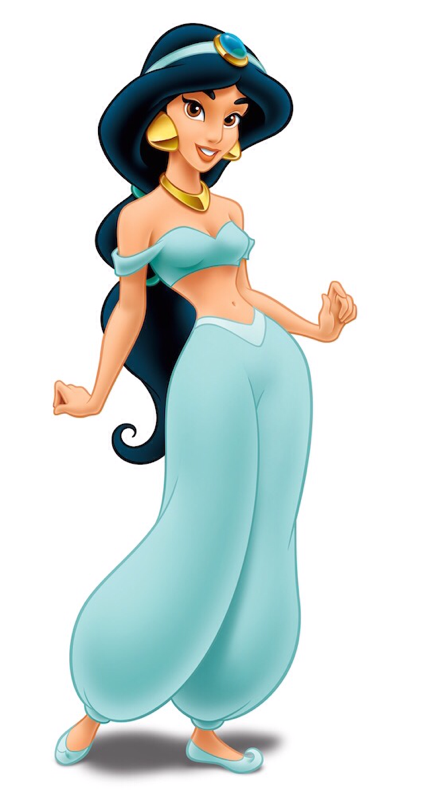 Image credit: Aladdin Wiki 
The song, written by fellow Disney Legends Alan Menken and Tim Rice, garnered two big awards – an Oscar and a Golden Globe.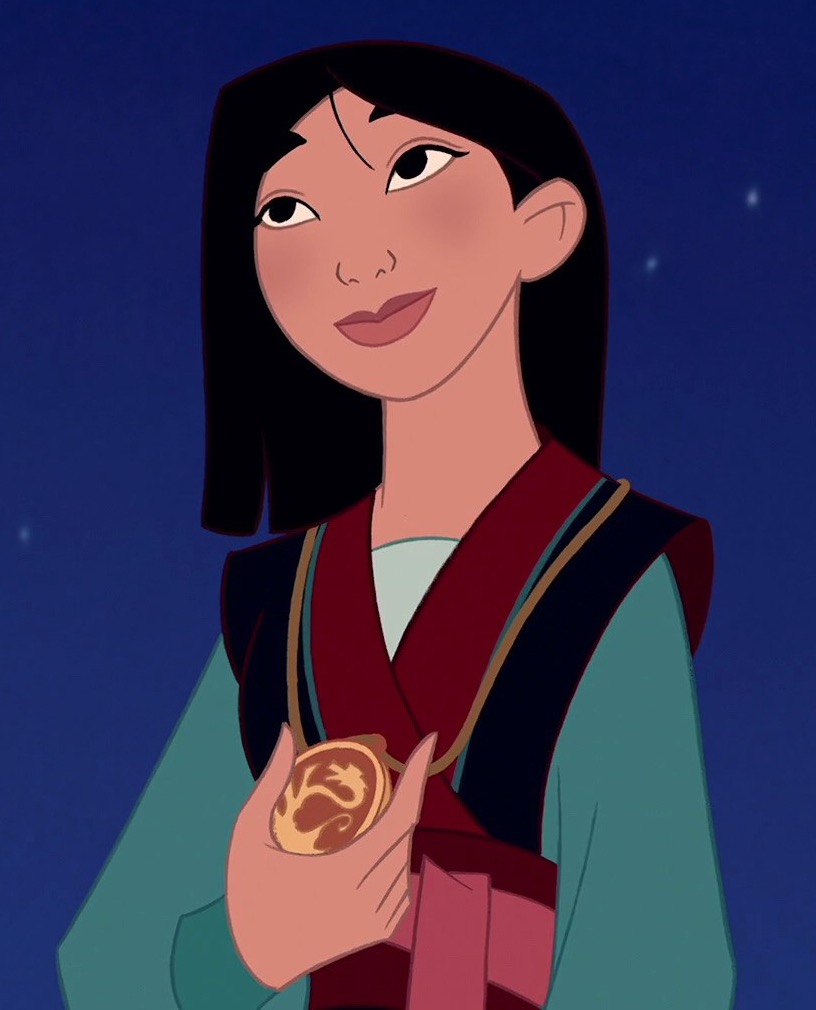 Image credit: Disney Wiki 
She again provided the singing voice for a lead Disney character in 1998, singing Reflection for the character Fa Mulan in the animated film Mulan. Her bittersweet rendition of the song written and composed by Matthew Wilder and David Zippel was also notable, garnering a Golden Globe nomination for Best Original Song in 1999.
---
4. She is the first Asian to portray Eponine and Fantine in Les Miserables
---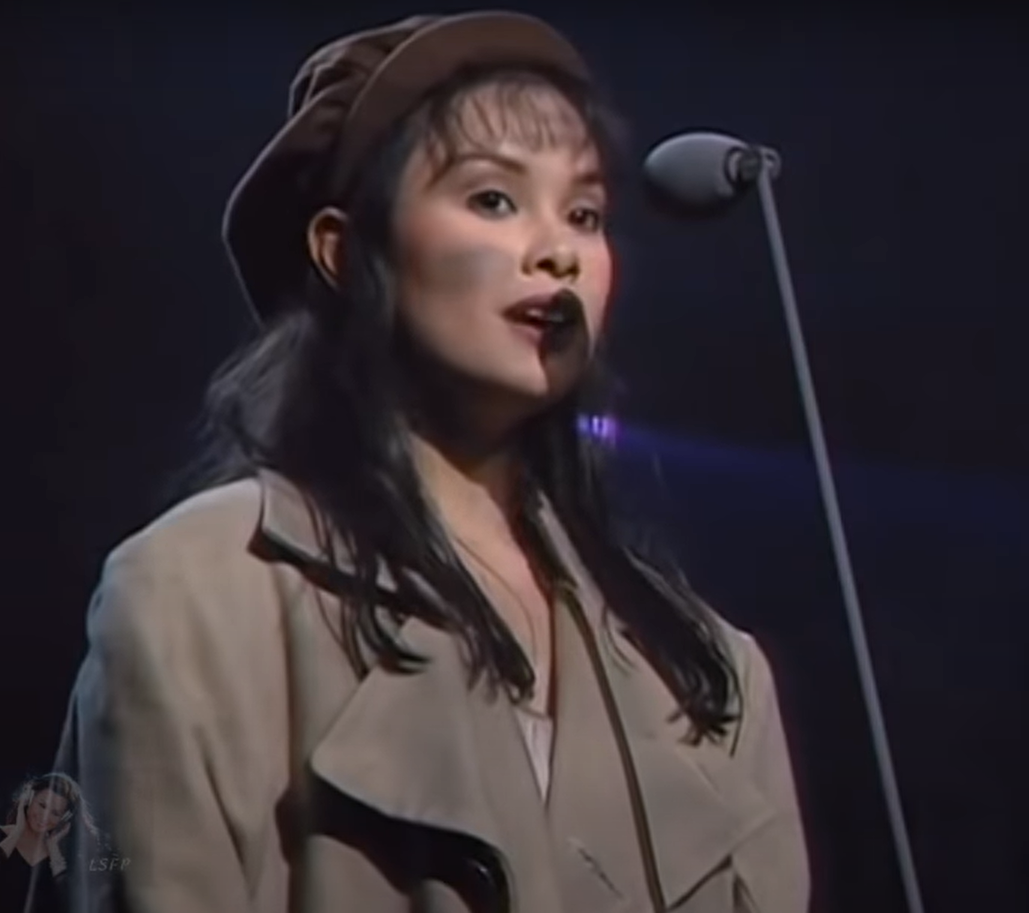 Salonga as Eponine
Image credit: LSFP 
Her career is indeed filled with historic firsts, as she is also the first Asian to portray the characters of Eponine and Fantine in Les Misérables, one of the most popular musicals in the field of theater and based on the French novel written by Victor Hugo.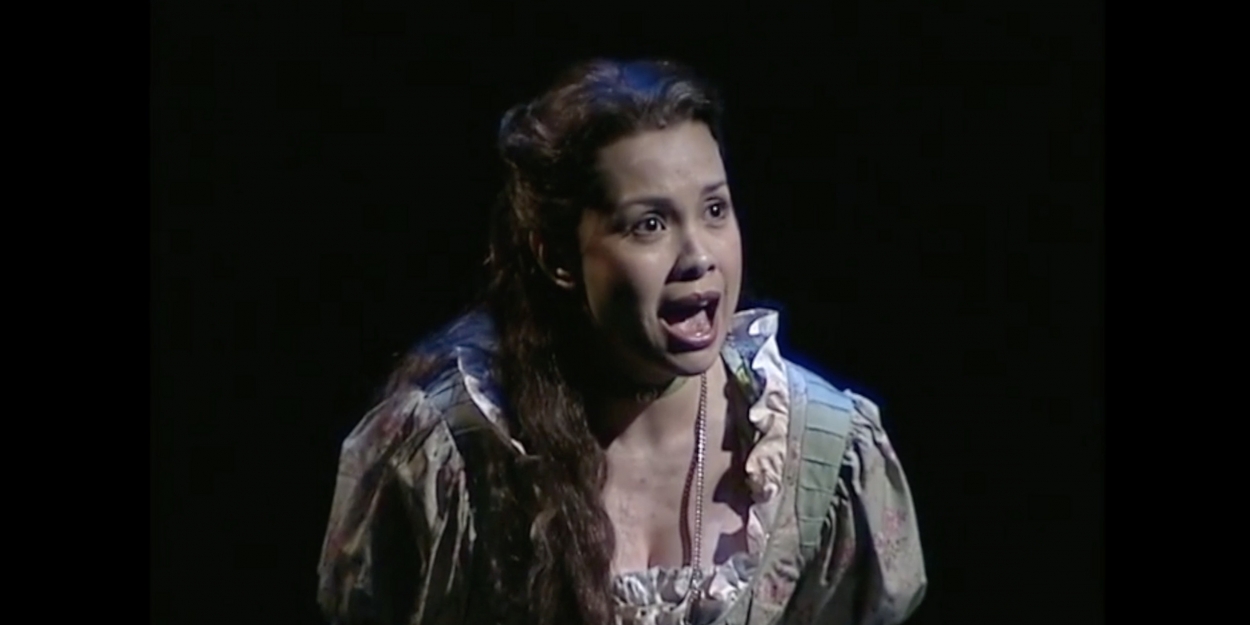 Salonga as Fantine
Image credit: Broadway World 
During the musical's '90s run across theaters around the world, she played the ragged street-dweller Eponine and sang On My Own for the role. She returned for the musical's 2007 revival as Fantine, an abandoned woman forced to look for her child Cosette. 
---
5. Aside from Broadway and West End stages, she's performed on famous music stages all over the world
---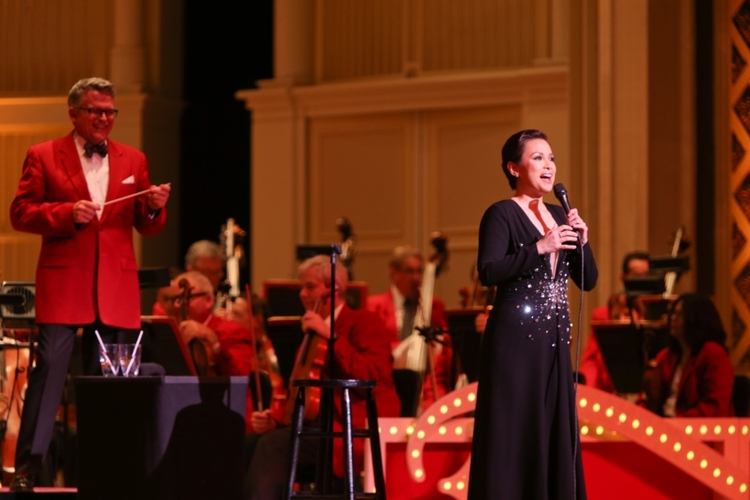 Salonga performing in Cincinnati Music Hall
Image credit: Lea Salonga 
Given her illustrious career in theater, she is no stranger to the musical stages of Broadway in New York and the West End in London. But she has also performed in musical concerts across the world such as the Sydney Opera House, the O2 Arena in London, Disney Concert Hall in Los Angeles, and Carnegie Hall in New York.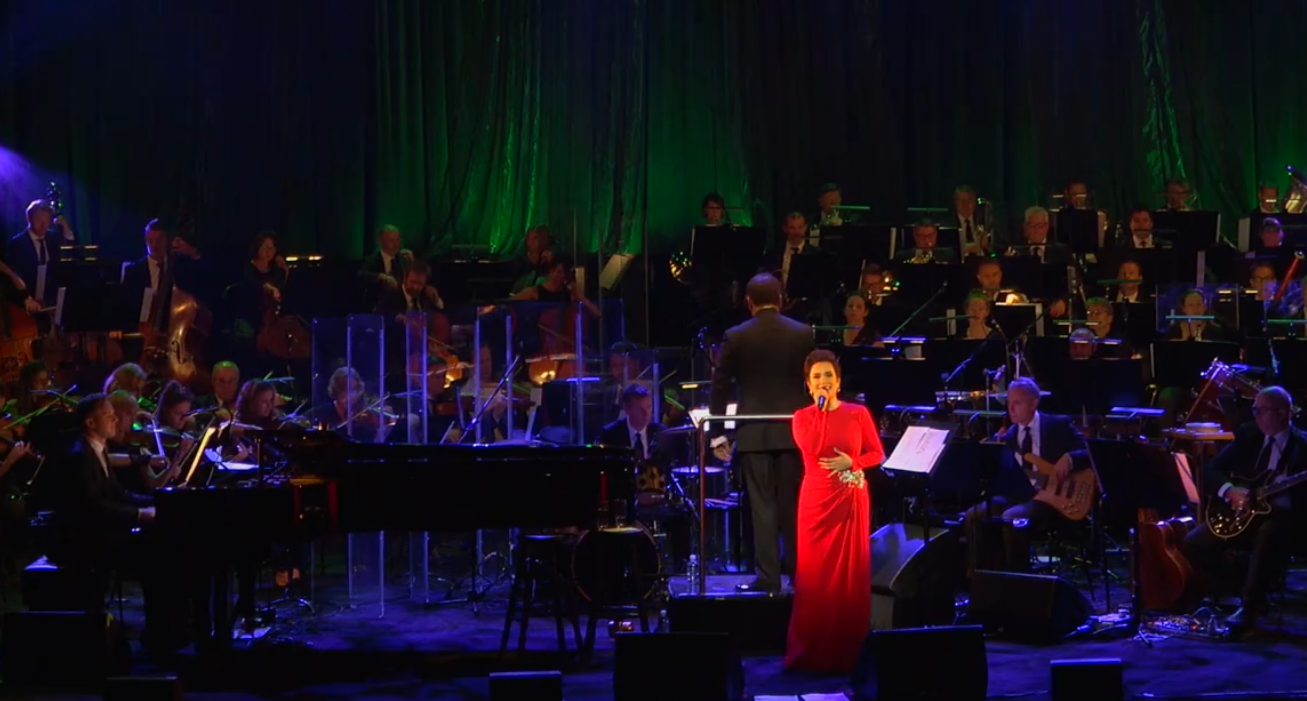 Salonga performing in the Sydney Opera House
Image credit: Michael Cassel Group 
Singers such as Celine Dion, Barbara Streisand, Mary J. Blige, and Elton John have also graced these historic concert venues. 
---
6. Hillary Clinton and other notable government officials were once her audiences
---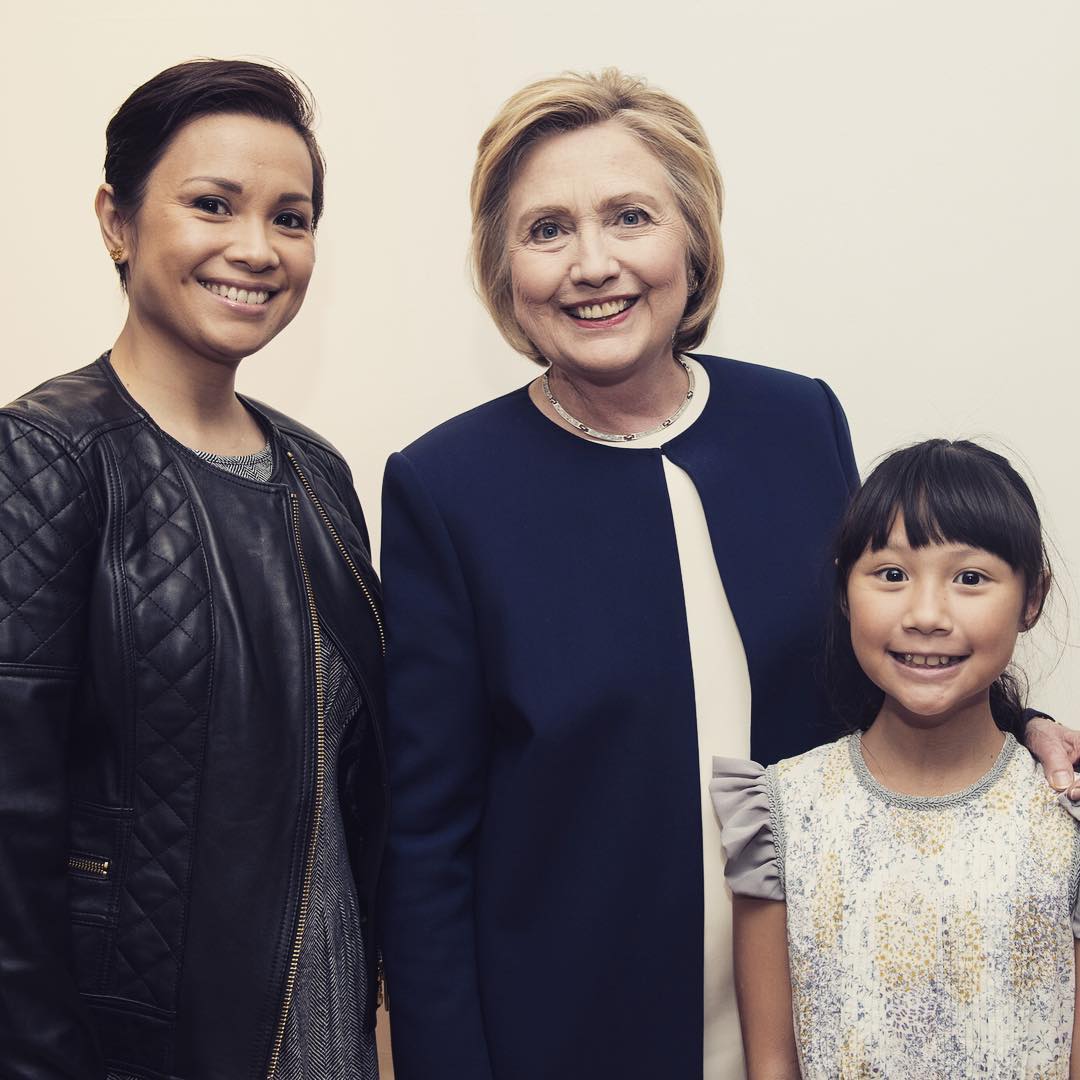 Image credit: @msleasalonga 
Even big government officials were once in the same room with Salonga as her audiences. One of them is Hillary Clinton, whom she's met many times and established a long-running friendship with. 
Salonga sang for her in Manila in the mid '90s, then in 2000, Clinton presented her and her Miss Saigon co-star Luoyong Wang the Better Chinatown Association's Asian American Heritage awards. They met again at the Children's Museum of Manhattan in 2016, a meeting that Salonga documented on her Instagram account. 
Aside from performing for Clinton, she has also had the honor to sing for 6 Philippine presidents, from Ferdinand Marcos to Benigno S. Aquino III, 3 US presidents, and even for royalty such as Diana, Princess of Wales and Her Majesty Queen Elizabeth II. 
---
7. She is a versatile actress who can also play the villain
---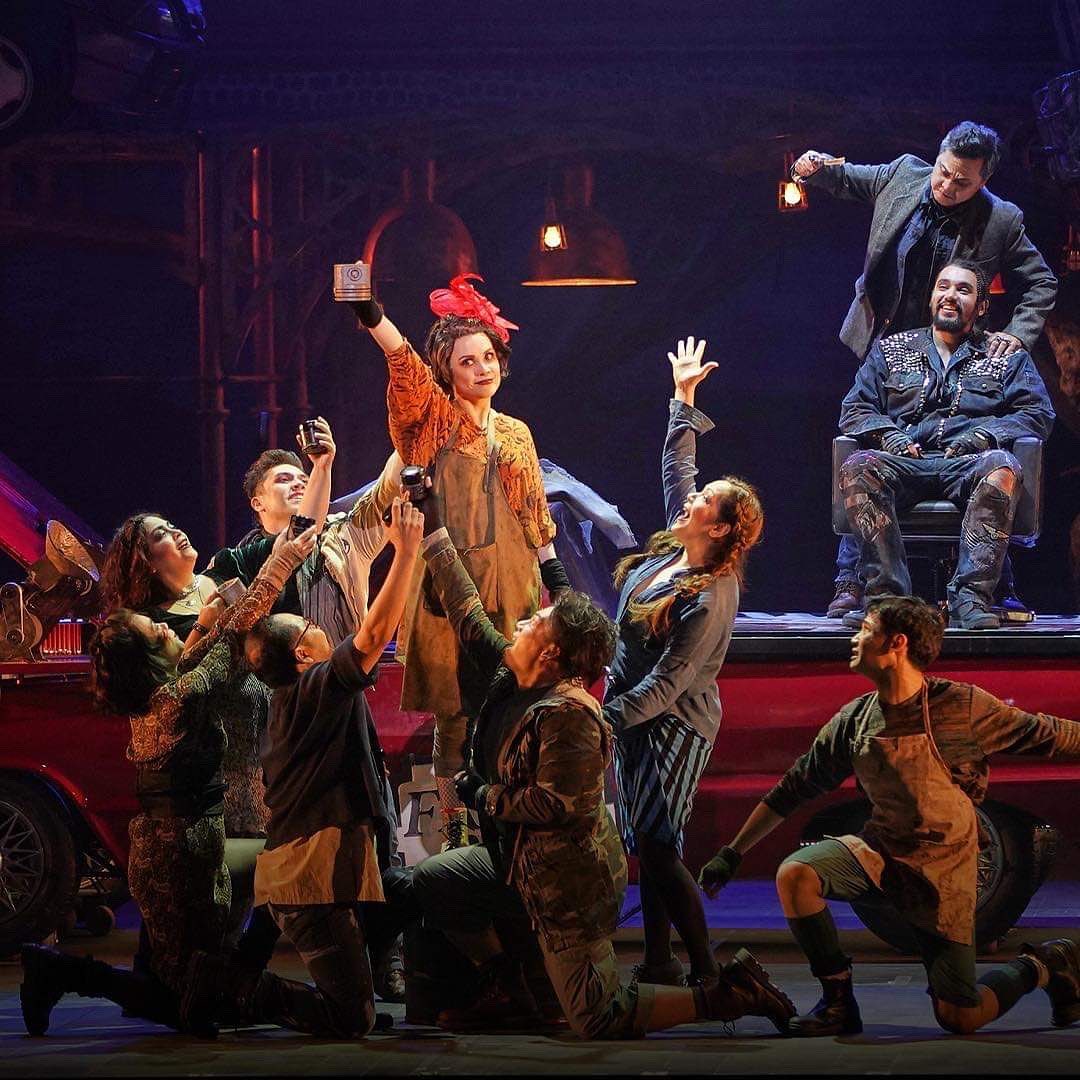 Image credit: @MsLeaSalonga 
We've known her for her usual tragic roles on stage, but in the revival of the musical Sweeney Todd: The Demon Barber of Fleet Street in 2019, she showed her acting chops as the villain, proving her versatility as an actress. She played the role of Mrs. Nellie Lovett, a baker who turns the corpses of Sweeney Todd (played by Jett Pangan)'s victims to meat pies for money. 
The musical is a Tony Award-winning production which first ran on the stages of Broadway and West End in 1979 and 1980, respectively. It has since then been followed by various revivals and there was also a film adaptation in 2007 starring actors you'll recognize, such as Johnny Depp (as Sweeney) and Helena Bonham Carter (as Mrs. Lovett). 
---
8. She acted in films with Aga Muhlach
---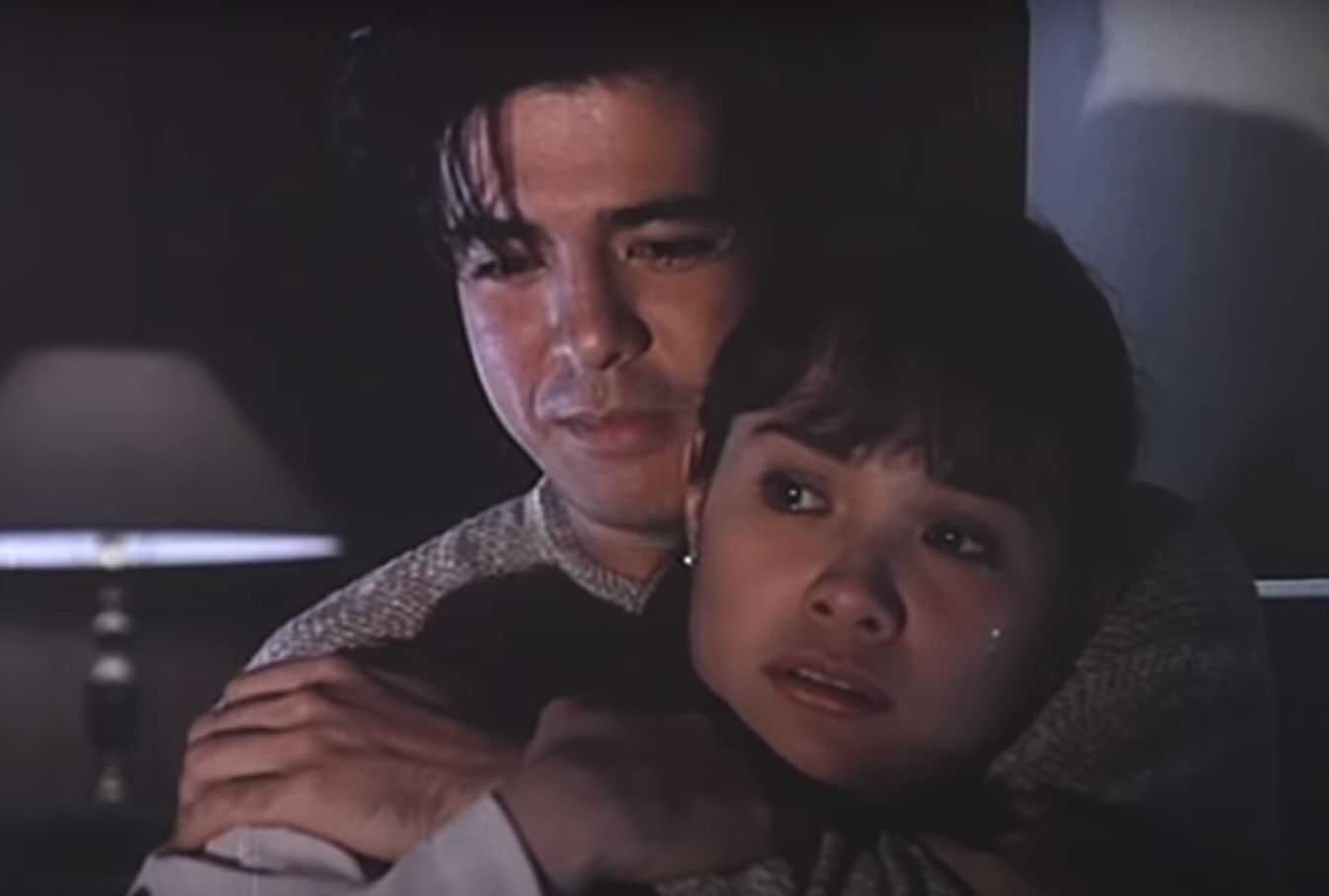 Salonga as Agnes in Sana Maulit Muli (1995)
Image credit: ABS-CBN Star Cinema 
Many younger fans may not know that in between her performances in theaters across the world, she was also charming the big screen back in her homeland. She starred alongside Aga Muhlach in two films, in Bakit Labis Kitang Mahal (1992) and in Olivia Lamasan's enduring film Sana Maulit Muli (1995) which highlights the challenges of couple Agnes (Salonga) and Jerry (Muhlach) in their long-distance relationship. 
In real life, the two actors have stayed good friends over the years, to the kilig of fans. For instance, Muhlach even shared in a letter, which went viral in 2017, about how Salonga was to him 'the one that got away.'
---
9. Her Bahaghari album is dedicated to the traditional songs of the Philippines
---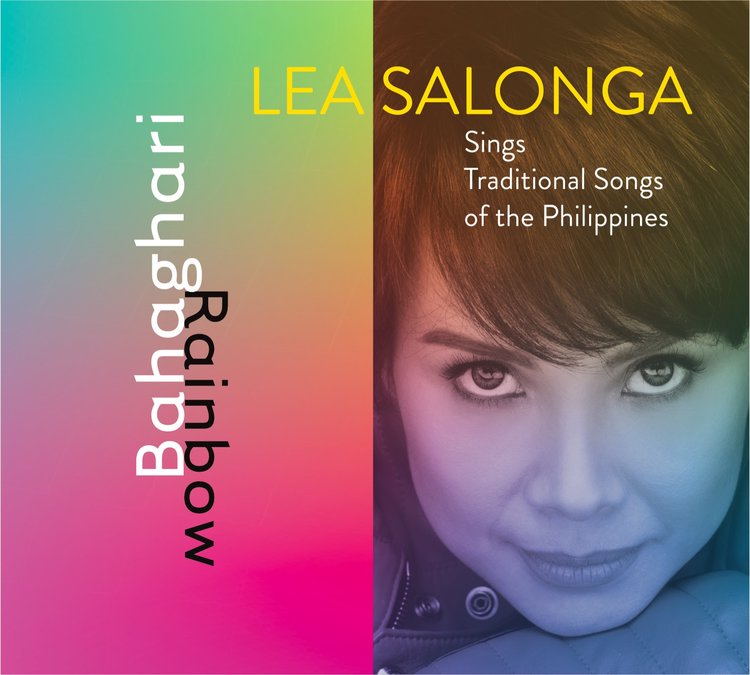 Image credit: Lea Salonga 
While Salonga has been an international name, she doesn't forget to look back at her roots. Her album Bahaghari (2017), which she produced alongside National Artist for Music Ryan Cayabyab, features the diverse languages of Filipinos, from Tagalog to Bisaya. 
It includes traditional Filipino folk songs, such as Leron Leron Sinta and Bahay Kubo, we've all listened to while growing up in school. You can tune in to the full album on Spotify today!
---
10. She's an avid pop culture fan at heart
---

Image credit: Philippine Daily Inquirer 
You'd think someone of Lea's stature wouldn't be familiar with things popular these days, but the Broadway queen is actually an avid pop culture fan at heart. For instance, she's followed the plot of Game of Thrones and Star Wars over the years, and is a fan of the K-Pop boy group BTS. 
And just like any fangirl would, she talks about them a lot on her Twitter account and even asked her followers about BTS when she first saw them performing on ABC's New Year's Rockin' Eve in 2018. 
Besides being a fangirl on Twitter, she also writes about her favorites on her column in the Philippine Daily Inquirer. During the COVID-19 pandemic, for example, she wrote about how BTS's Dynamite has become a dose of positivity in a challenging time. 
---
Facts about Lea Salonga that will make us proud to be Filipino
---
Lea Salonga indeed sets an example of what it is to be a versatile talent who can crossover to and from diverse fields. Her achievements have become milestones that opened doors for Filipino and Asian talents in general to be recognized around the world. 
Also check out:
---
Cover image adapted from: @msleasalonga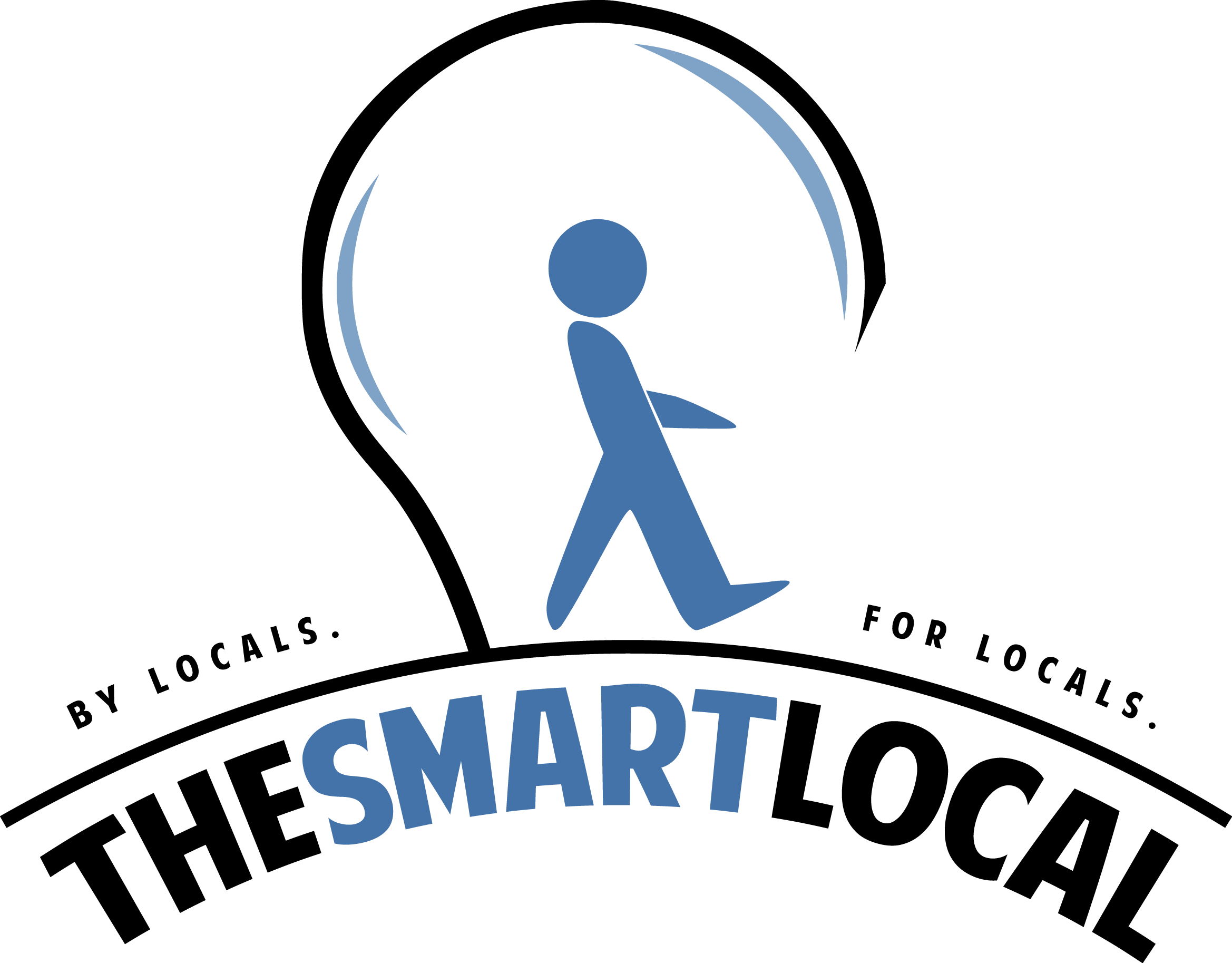 Drop us your email so you won't miss the latest news.