Things to do in Pangasinan
---
With most local and international tourists flocking to La Union, Pangasinan is often an overlooked tourism destination. However, the province has plenty of beautiful beaches and other bodies of water, not to mention scrumptious local cuisine.
If you're looking for an alternative vacation destination up north, here are 8 things to do in Pangasinan to add to your itinerary, from island hopping to dining at a floating restaurant.
---
1. Check out the sand bar at Panacalan Island
---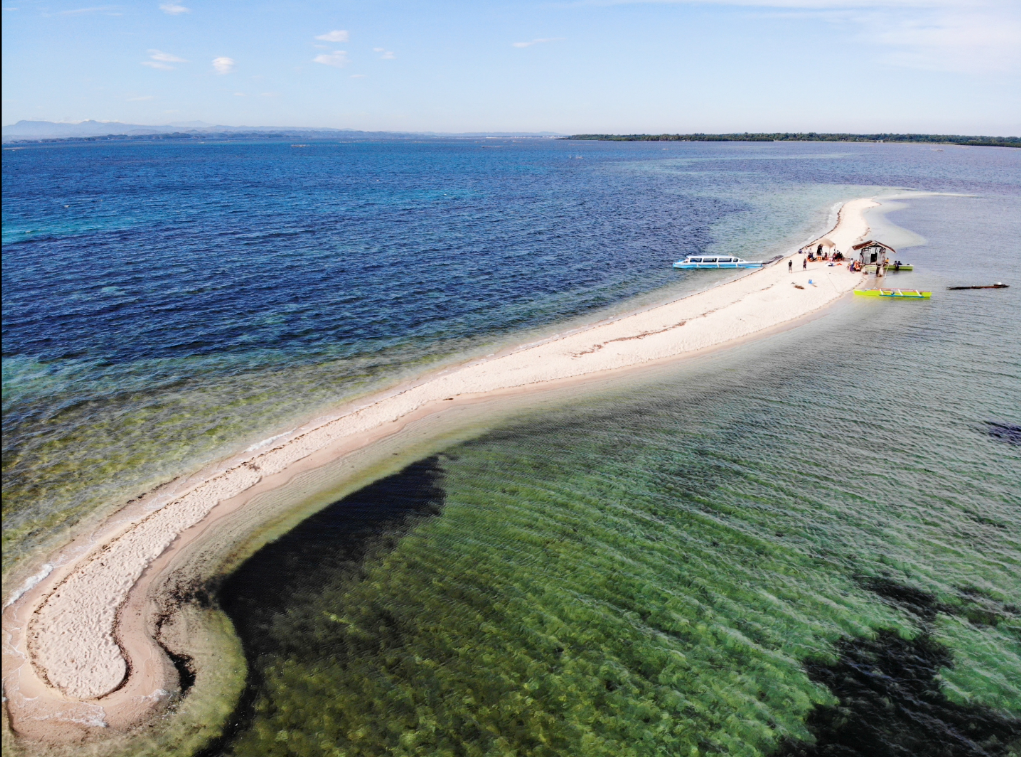 Panacalan Island sand bar.
Image credit: seepangasinan.com
If you are fascinated by sand bars, there's one you can visit in Pangasinan.
Panacalan Island has a sandbar that takes a different shape every season, which makes each visit special. It's near a marine sanctuary where the water is so clear you can see the marine biodiversity and coral reef formations without even getting into the sea.
The island is a 30-minute boat ride away from the jump-off at Tondol Beach in Anda, Pangasinan. Entrance is free but you need to rent a boat starting at P1,500 (~USD27.65) to get there.
Since there are no vendors on the island, you have to bring your own food, water, and equipment, if you want to snorkel and explore the rich marine life around the island.
Address: Barangay Macalaeng, Anda, Pangasinan

---
2. Discover the many waterfalls in the province
---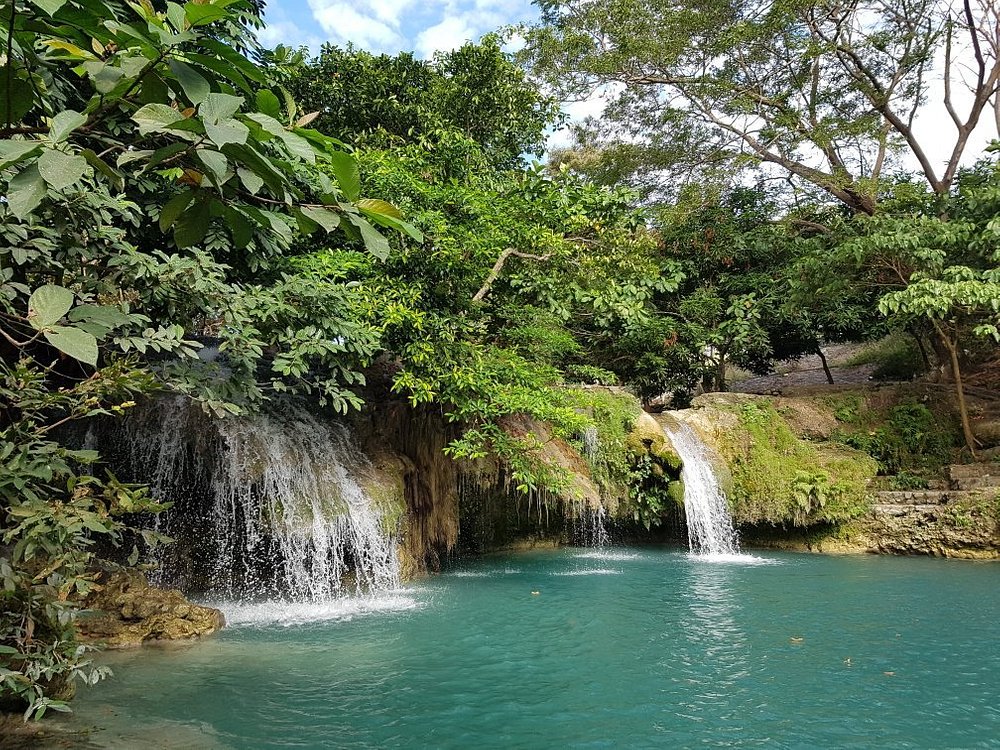 Tara Falls.
Image credit: Michael P
Pangasinan is home to so many waterfalls that it's hard to choose the best one. Among them is Tara Falls in Bolinao, which is surrounded by greenery and drops to a beautiful blue-green lake.
Expect to hike since most of these as they are not directly accessible via vehicles. This means there are also no nearby food spots so you would have to bring your own food. Enjoy an adventurous picnic surrounded by nature and the calming sounds of the waterfalls.
Entrance to most waterfalls is free but others may charge a minimal environmental fee.
It's best to visit waterfalls when it's slightly rainy, so time your waterfall adventures well.
Address: Barangay Tara, Bolinao, Pangasinan
---
3. Enjoy the beach and food options at the Lingayen Bay Walk
---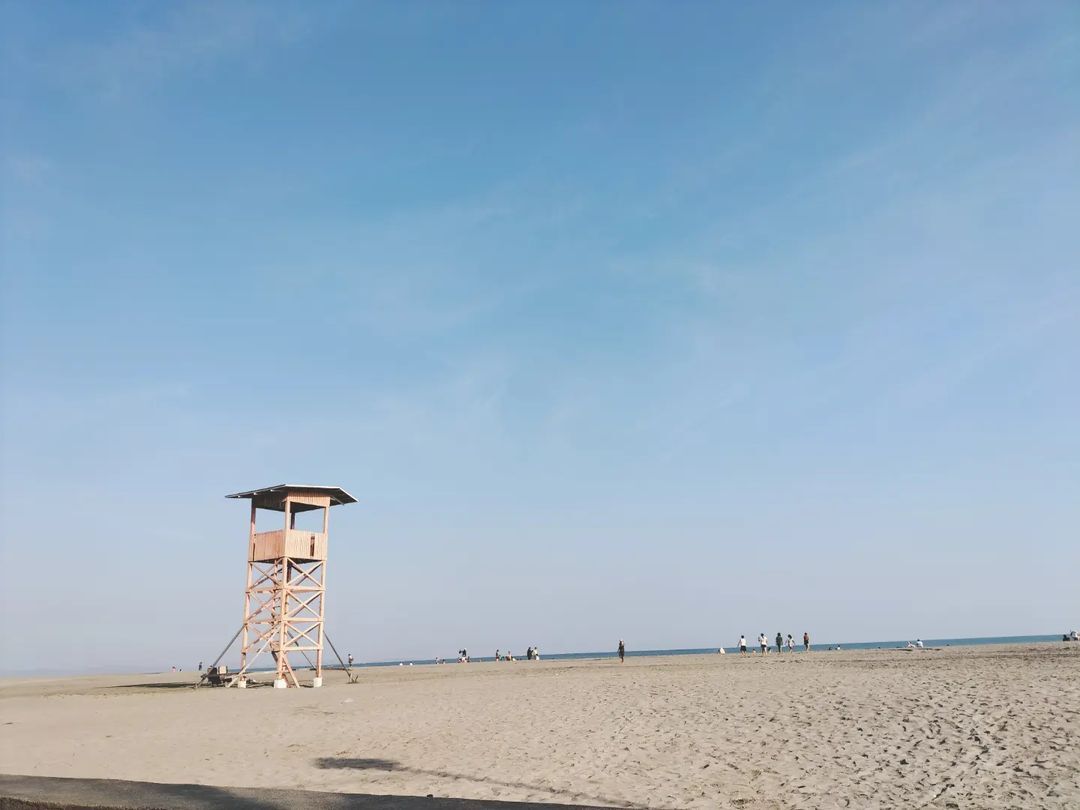 Lingayen Bay Walk.
Image credit: @rossycharms
If you want free yet convenient beach access and a variety of dining options, go to Lingayen Bay Walk at the provincial capitol.
Anyone can access the wide beach stretch and enjoy a view of the Lingayen Gulf for free. There are resorts around the area but there are also free-to-use cottages shaded by coconut trees not too far away from the beach.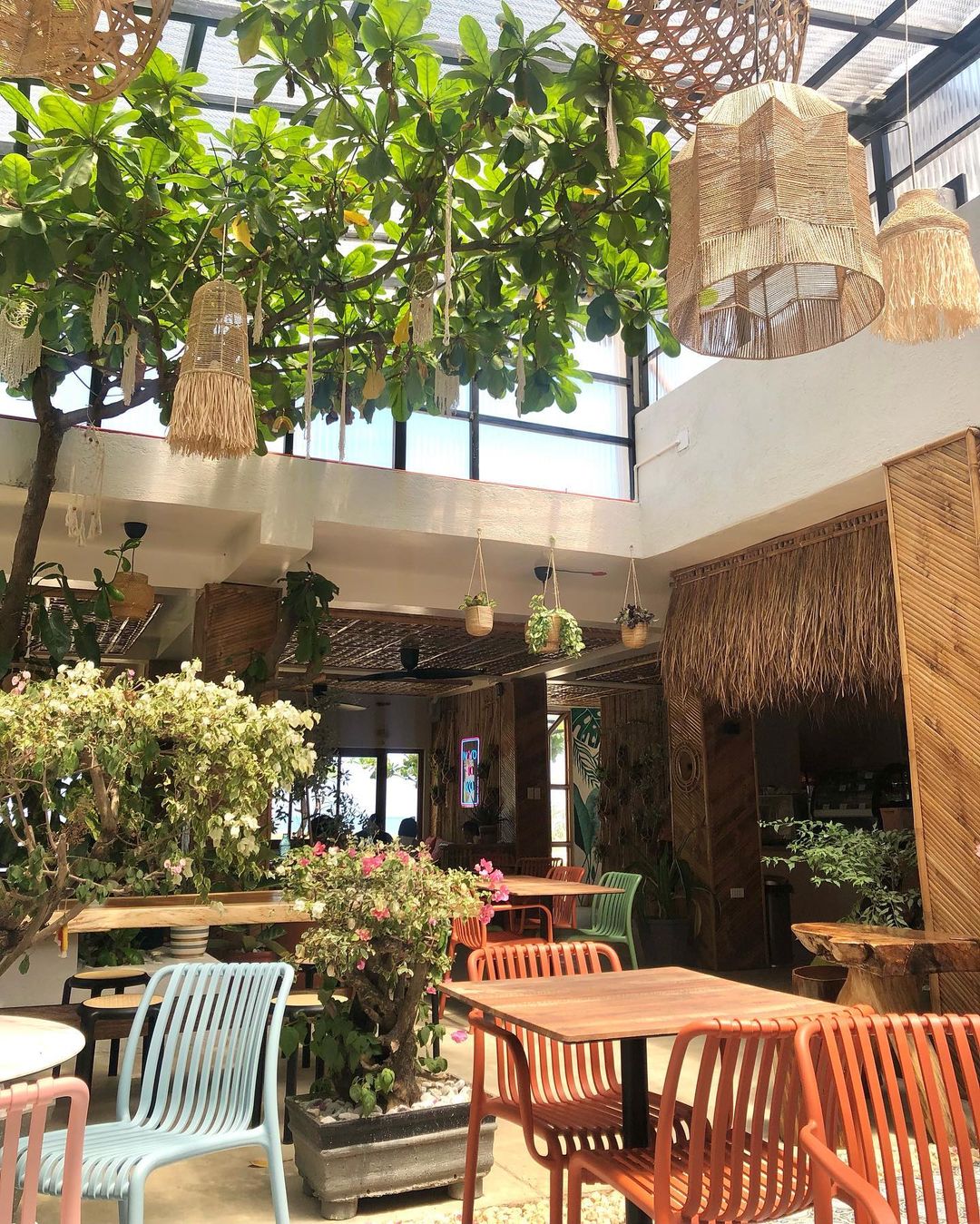 Naro Cafe.
Image credit: @gelaastronomia
You also have plenty of food options here. There are street food stalls, restaurants, and cafes in the area including the tropical-themed Naro Cafe, which offers specialty coffee.
Lingayen Bay Walk
Address: Barangay Maniboc, Lingayen, Pangasinan

Naro Cafe
Address: Lingayen Beach Baywalk, Barangay Maniboc, Lingayen, Pangasinan
Opening hours: 7am-11pm, Daily
Contact: 0916 406 1578
Naro Cafe's Facebook | Instagram
---
4. Taste Pangasinan's local delicacies
---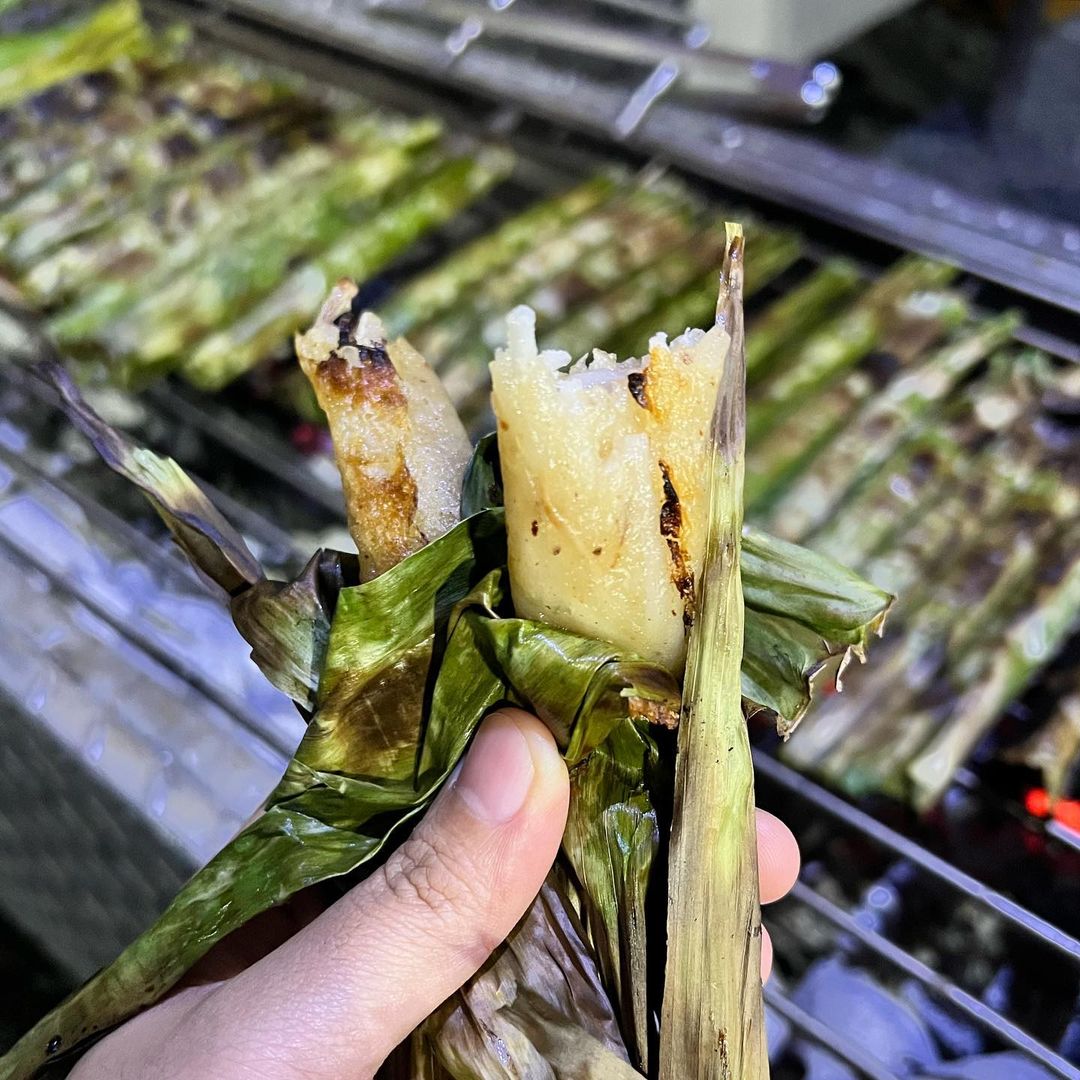 Tupig.
Image credit: @gutomforever
Get to know Pangasinan through its food during your trip, too. Some of the iconic delicacies from the province are tupig, puto Calasiao, and pigar-pigar.
Tupig and puto Calasiao are both rice cakes but are very different. Tupig is sticky rice with coconut shavings wrapped in banana leaves which are then grilled. You can find these being sold around Our Lady of Manaoag Church.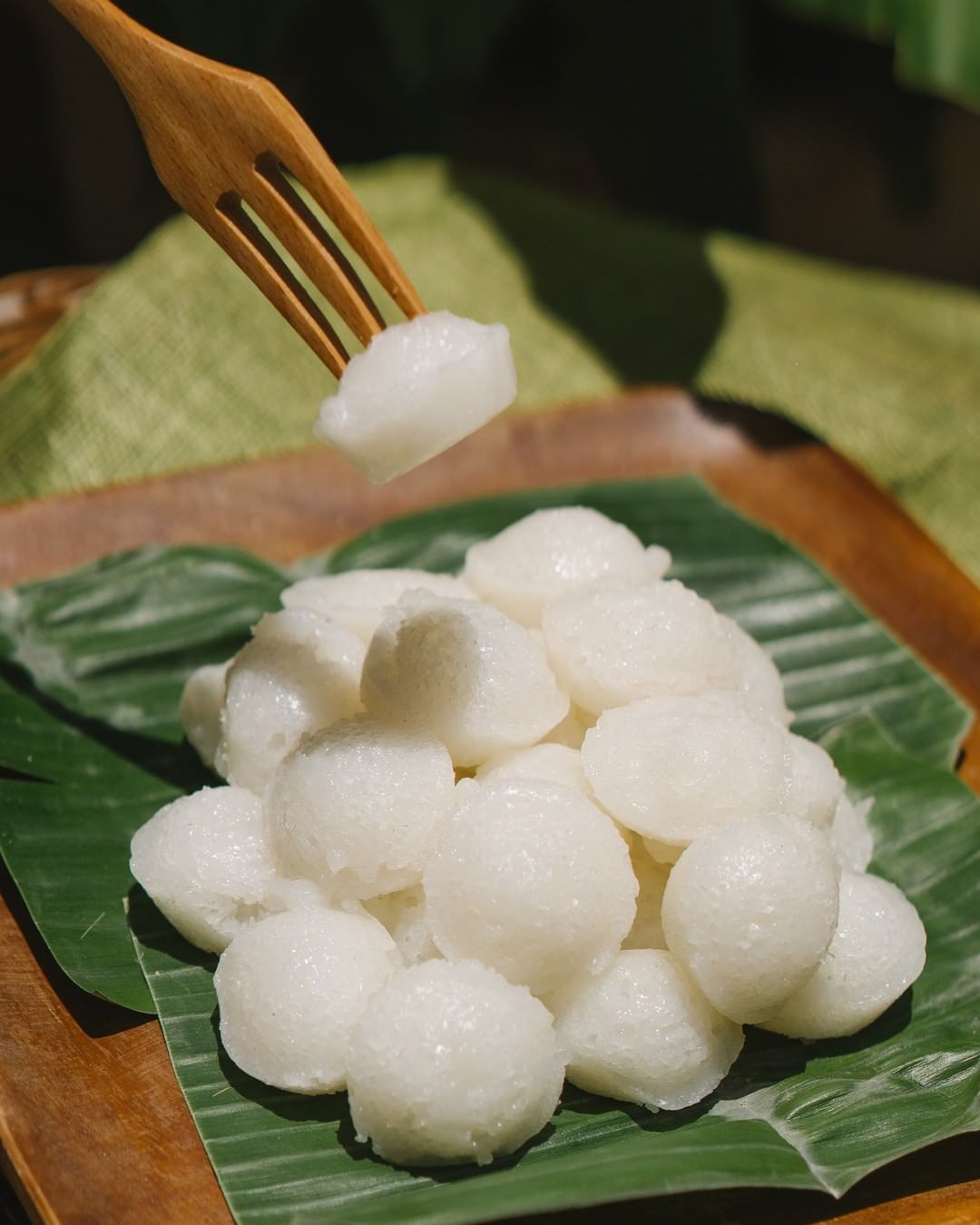 Puto Calasiao.
Image credit: @decenaputo
Meanwhile, puto Calasiao uses glutinous rice flour and is steamed. You can get this at most markets in the province, but they originate from the municipality of Calasiao.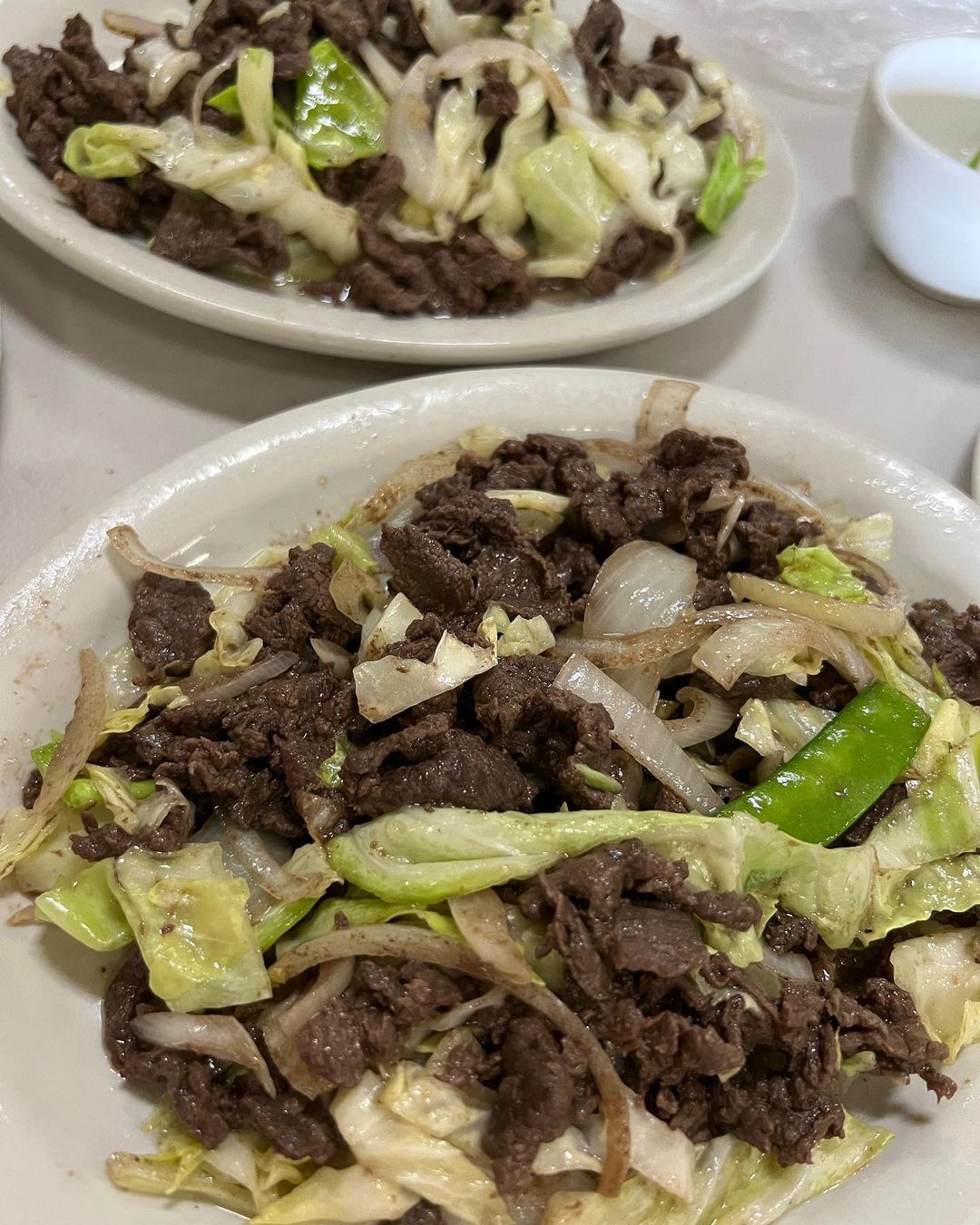 Pigar-pigar.
Image credit: @ruth.bianca
If you want to try a local ulam, try pigar-pigar, a peppery stir-fried beef, liver, and cabbage dish which you can order at most eateries.
---
5. Get free grilled fish at the Bangus Festival
---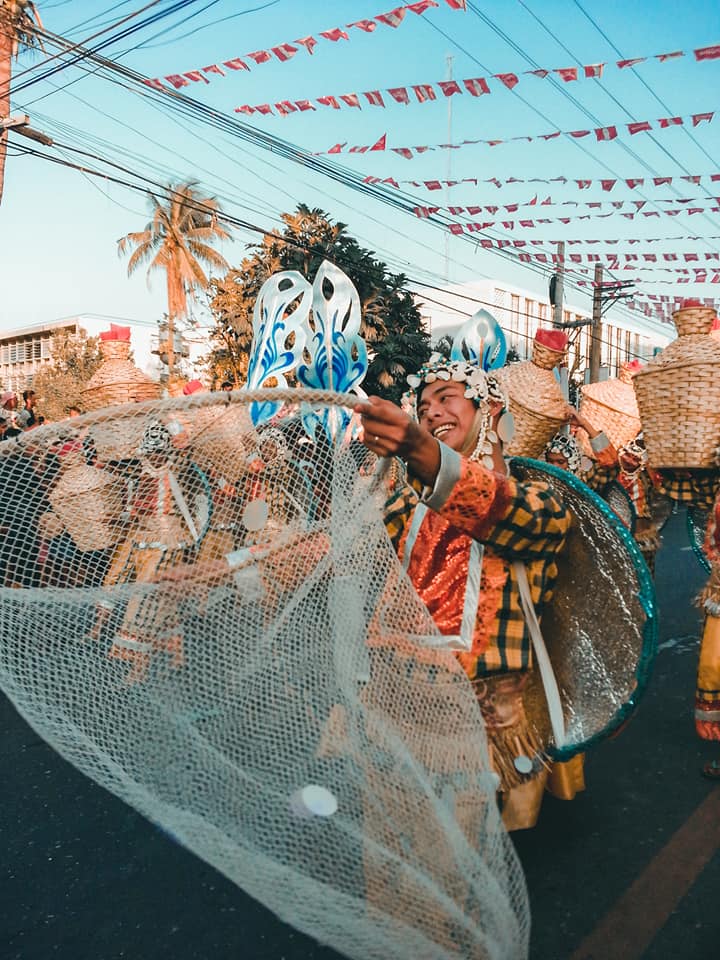 Street dance.
Image credit: Jason Soy
Pangasinan is known for its abundance of bangus, or milkfish – so much that they celebrate it every year in April.
During Bangus Festival, the province holds a variety of concerts and a street dance parade with colorful bangus-inspired costumes.  There are also beach activities and water sports such as beach volleyball and windsurfing.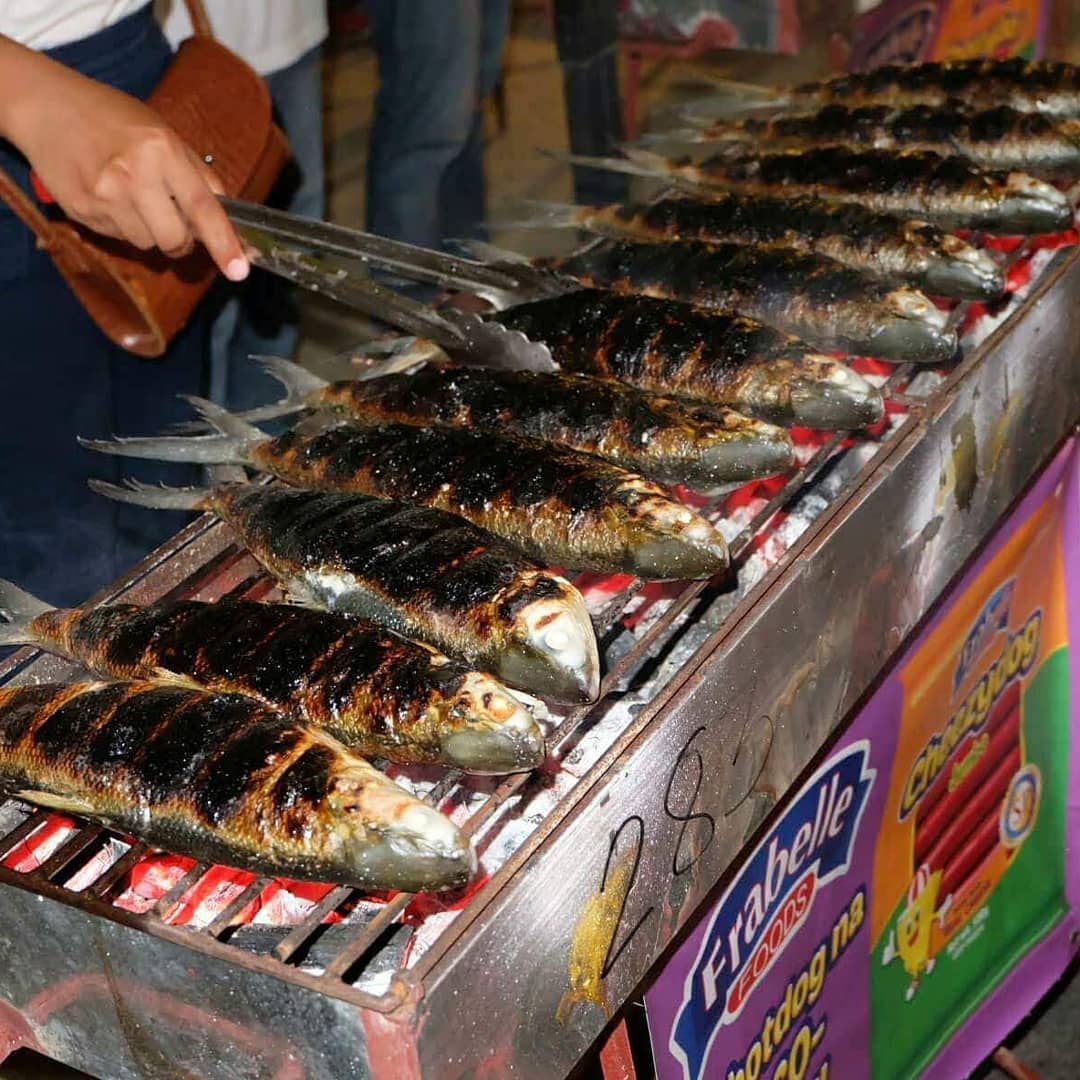 Milkfish grilling event.
Image credit: @awesomeempz
Of course, there are cooking events during this famous fish festival. These include the longest milkfish grill where they cook thousands of bangus for locals and tourists to enjoy for free.
---
6. Go on an adventure at Balungao Hilltop Adventure
---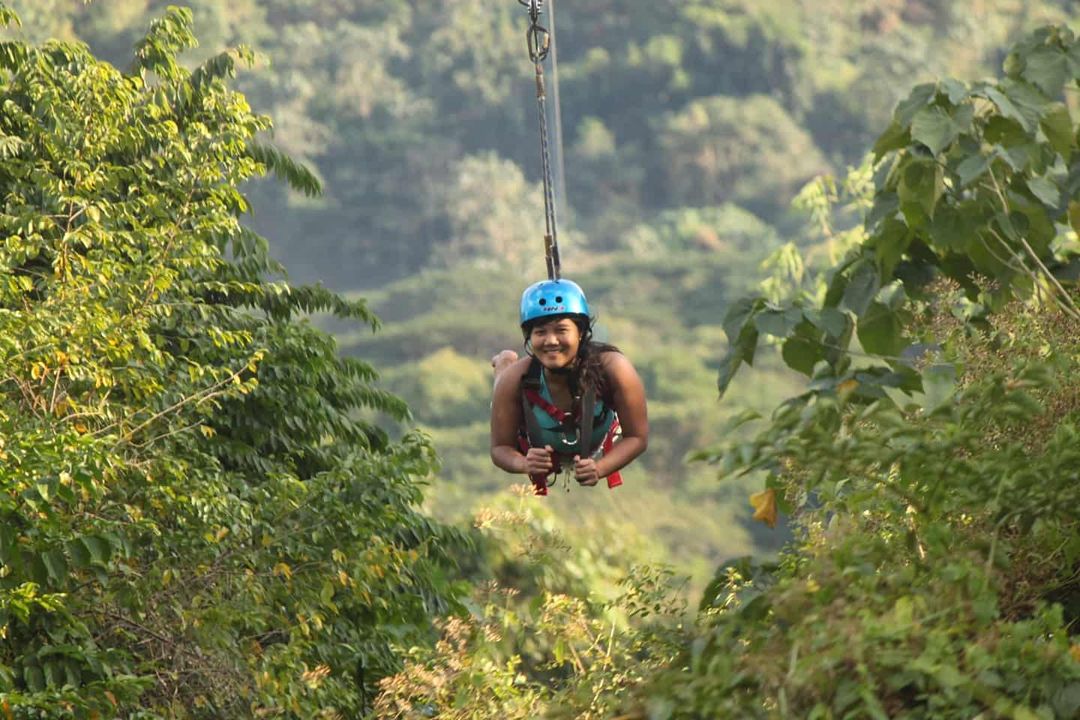 Ziplining.
Image credit: @liezelettemae
For those who like a good mix of adventure and relaxation during their holiday, check out Balungao Hilltop Adventure.
The resort offers many exciting things to do such as cable biking, ATV rides, hiking, and ziplining different cable lengths, depending on how much adrenaline rush you want to get.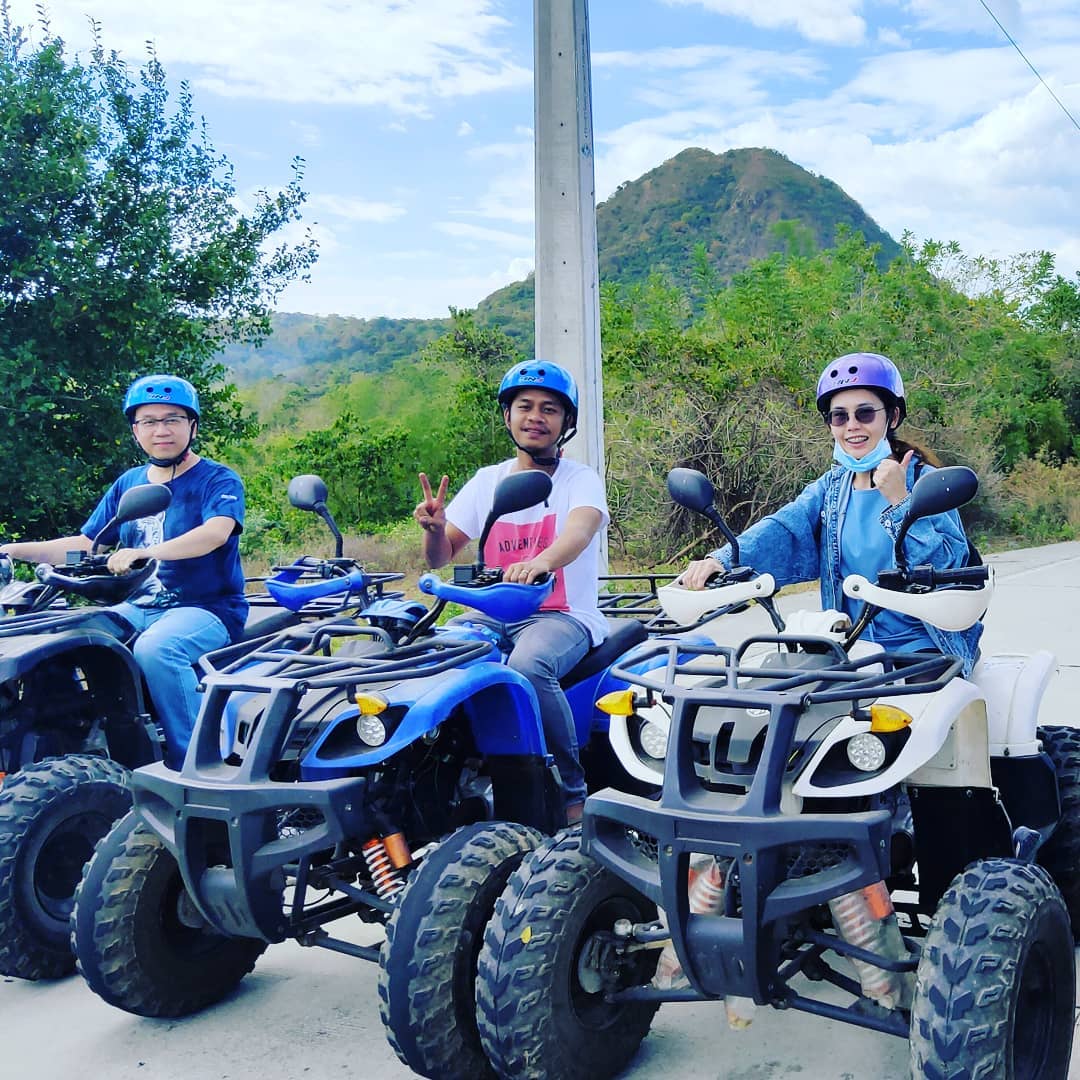 ATV riding.
Image credit: @patrickc023
The entrance fee to the resort costs P50 (~USD0.92), inclusive of hot and cold spring access from a now-dormant volcano. If you're coming with a group, cottage rental starts at P400 (~USD7.37). Each activity also costs an extra fee.
Address: Napudot Road, Barangay San Andres, Balungao, Pangasinan
Opening hours: 5am-5pm, Daily
Contact: (075) 583 8412
Balungao Hilltop Adventure's Facebook 

---
7. Indulge in seafood on a floating restaurant at Sungayan Grill
---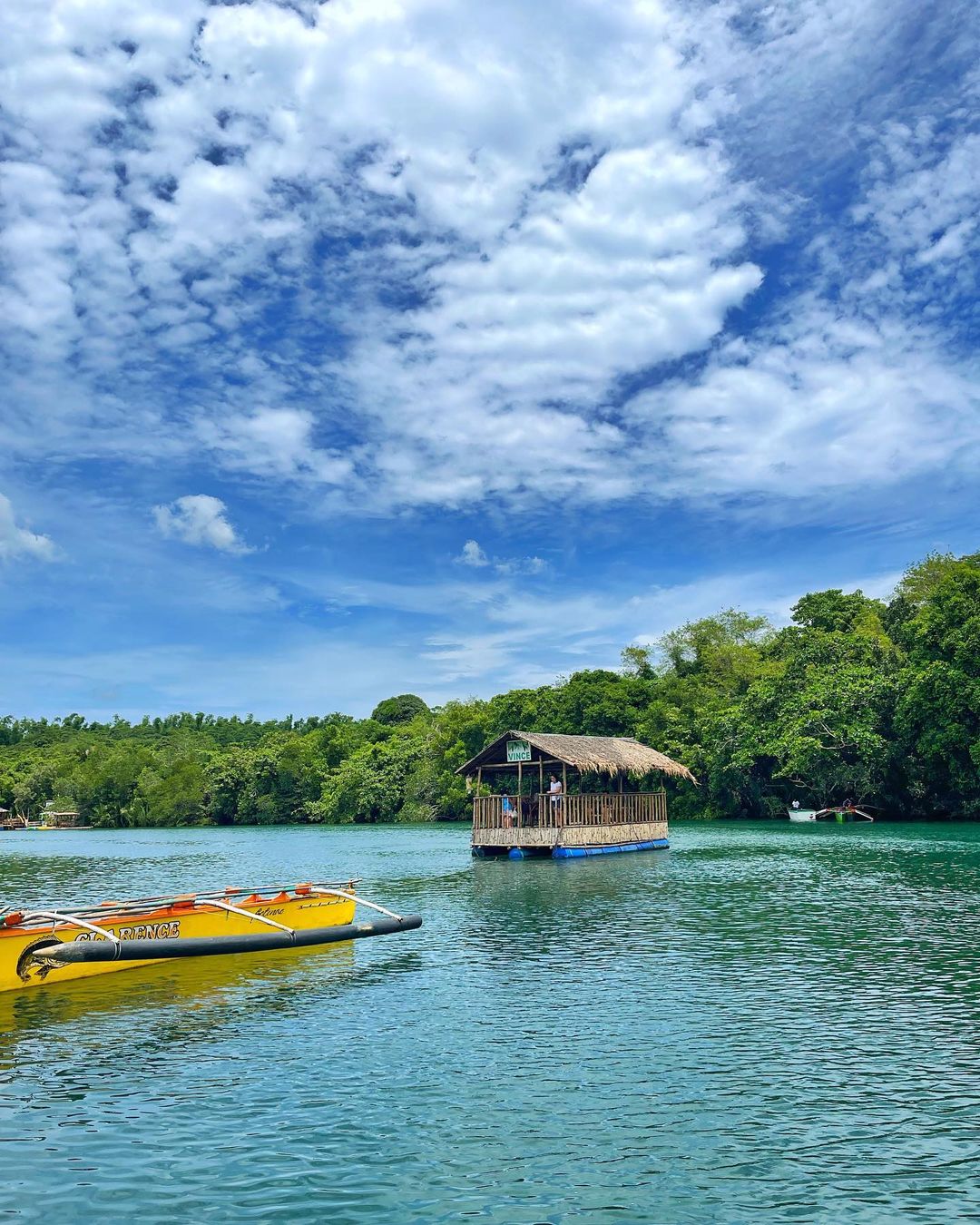 Floating restaurant.
Image credit: @bolinaosungayangrill
Sungayan Grill in Bolinao, Pangasinan is a floating restaurant offering boodle fight-style dining. They specialize in seafood, particularly grilled sungayan or unicornfish.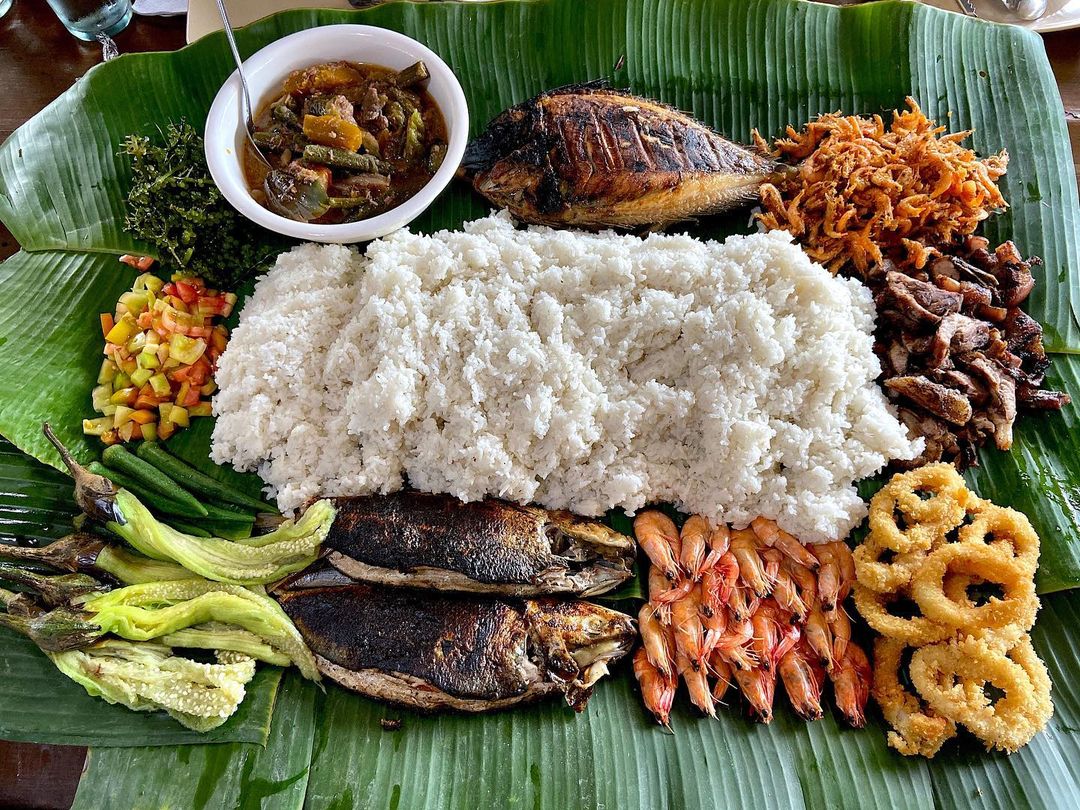 Seafood boodle fight.
Image credit: @cheeatsalot
They serve grilled fish, boiled shrimp and crabs, calamares (calamari), ensaladang talong (eggplant salad), and the staple summer vacation ulam – grilled liempo (pork belly).
Set meals start at P900 (~USD16.59) with an extra charge if you want to take the river cruise depending on how many people are in your group.
If you want to dine here, try to go before or after peak hours to avoid the crowd.
Address: Barangay Balingasay, Bolinao, Pangasinan
Opening hours: 9am-8pm, Daily
Contact:0977 853 7586
Sungayan Grill's Facebook | Instagram
---
8. Island hop at the Hundred Islands National Park
---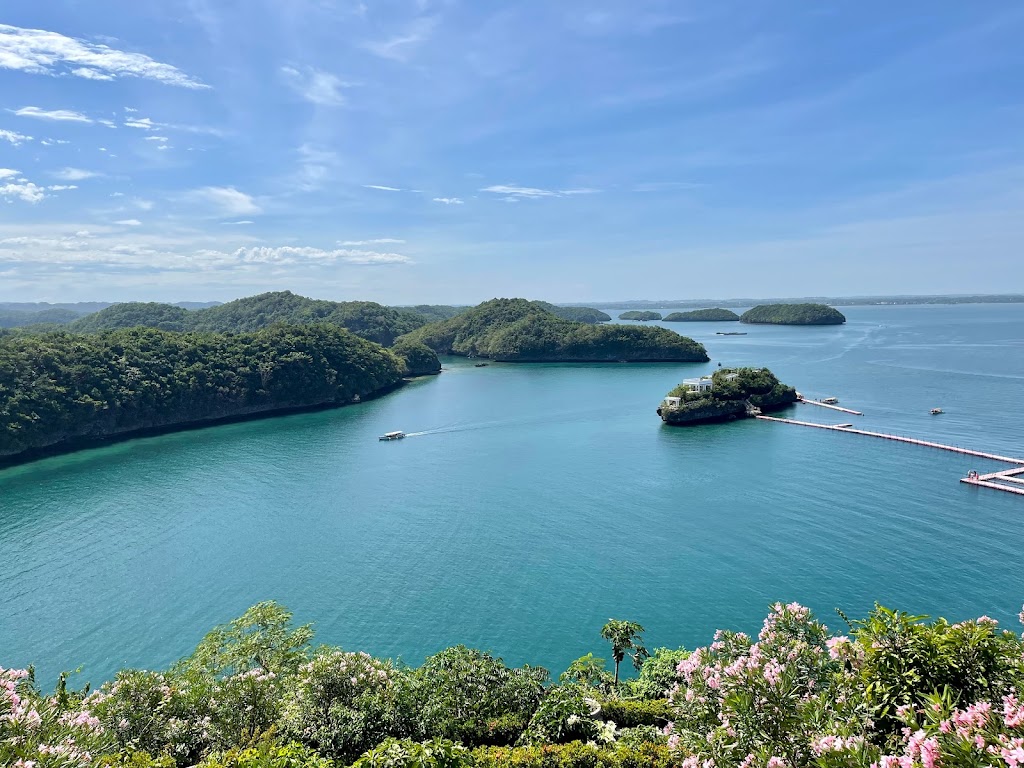 Hundred Islands.
Image credit: Naveen ツ
Lastly, you can't really say you went to Pangasinan without island hopping at the Hundred Islands National Park.
This iconic Luzon attraction is made up of 124 islets but only 4 are open to tourists – Governor Island, Quezon Island, Marcos Island, and Children's Island.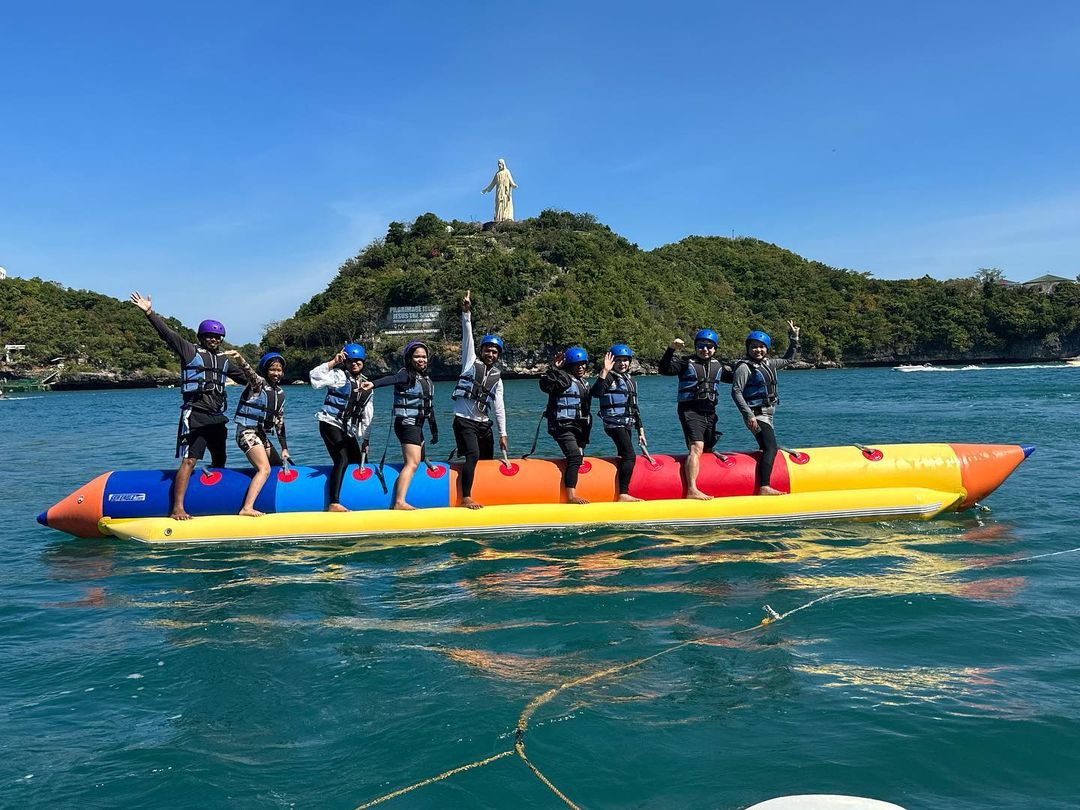 Banana boat riding.
Image credit: @ruthanne321
Motorboat tour starts at P1,400 (~USD25.80) for up to 5 people. The tour boats are docked at Lucap Wharf. You'll also need to pay a P100 (~USD1.84) registration fee per person.
For extra fees, you can also take part in activities including cliff-jumping, zip-lining, kayaking, banana boat riding, and snorkeling.
Address: Lucap Wharf, Barangay Lucap, Alaminos, Pangasinan
Opening hours: 6am-5.30pm, Daily
---
Attractions and activities in Pangasinan
---
With its scenic natural attractions and delicious dishes, Pangasinan certainly isn't a place you should miss out on traveling.
So that you can max out your vacation experience in the province, use this list of things to do in Pangasinan as a guide!
Also check out:
---
Cover image adapted from: @gutomforever, @bolinaosungayangrill, seepangasinan.com, Jason Soy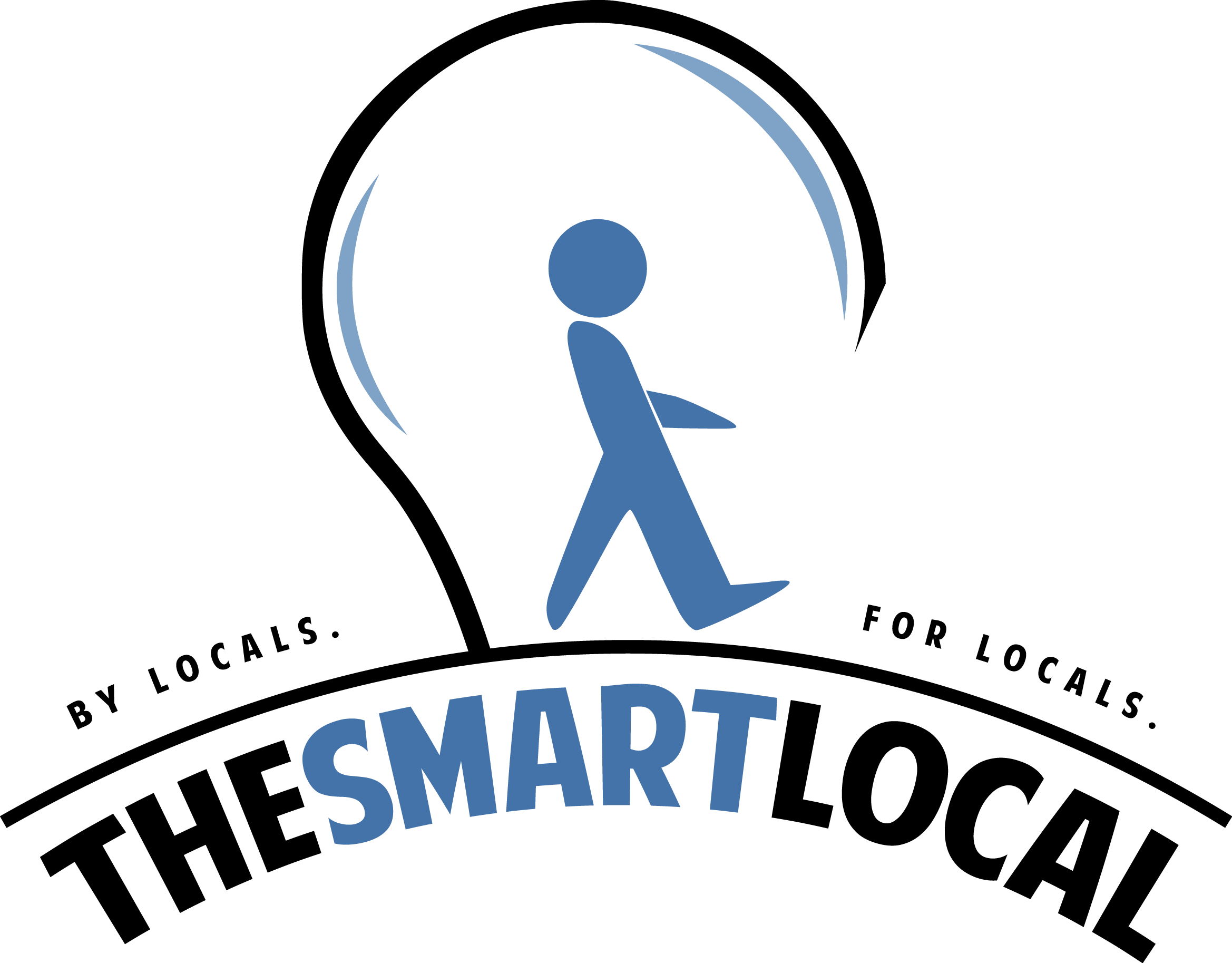 Drop us your email so you won't miss the latest news.