Things to do in Vigan on a budget
---
The Philippines has plenty of places that are testaments of our country's struggles during Spanish colonization, Manila and Cebu being some of them. Up north, there's also Vigan City in Ilocos Sur.
If you're planning to go on a trip to Ilocos, make sure to spend a day or two in the province's capital city. The UNESCO World Heritage Site can teach you part of our history from Spanish times and give you enriching experiences for just under P200 (~USD3.89).
---
1. Explore Calle Crisologo
---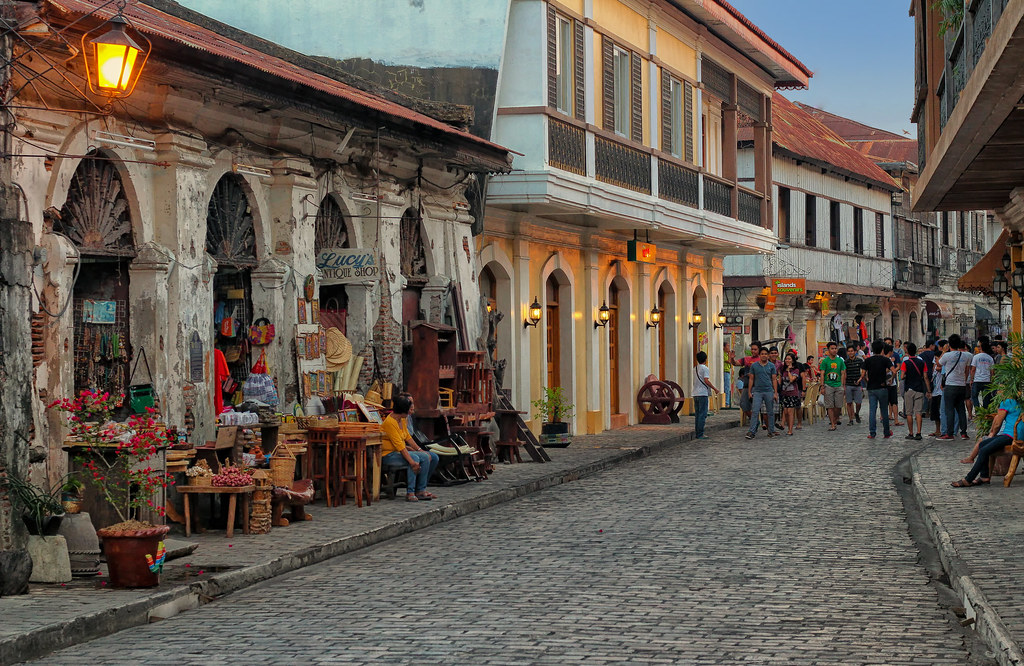 Image credit: Ray/Creative Commons 
No one goes to Vigan without dropping by Calle Crisologo, a popular street paved with cobblestones and lined with traditional houses from Spanish times. These homes have now been turned into shops that sell pasalubong or souvenirs.
More than just picture-taking and buying keychain souvenirs from stores, you can also make great finds in and near Calle Crisologo if you treat it as an adventure. The street has stores that sell locally made, handwoven inabel fabric and generations-old furniture and decor shops.
Don't be too afraid to turn to another street as you'll get to discover more local businesses and food places such as Mom's Cakes & Pastries that sells bolero – custard-like filling between two fluffy sponge cakes – in Quirino Boulevard just next to Calle Crisologo.
Entrance fee: Free
Address: Calle Crisologo, Vigan City, Ilocos Sur
---
2. Ride a kalesa around the poblacion
---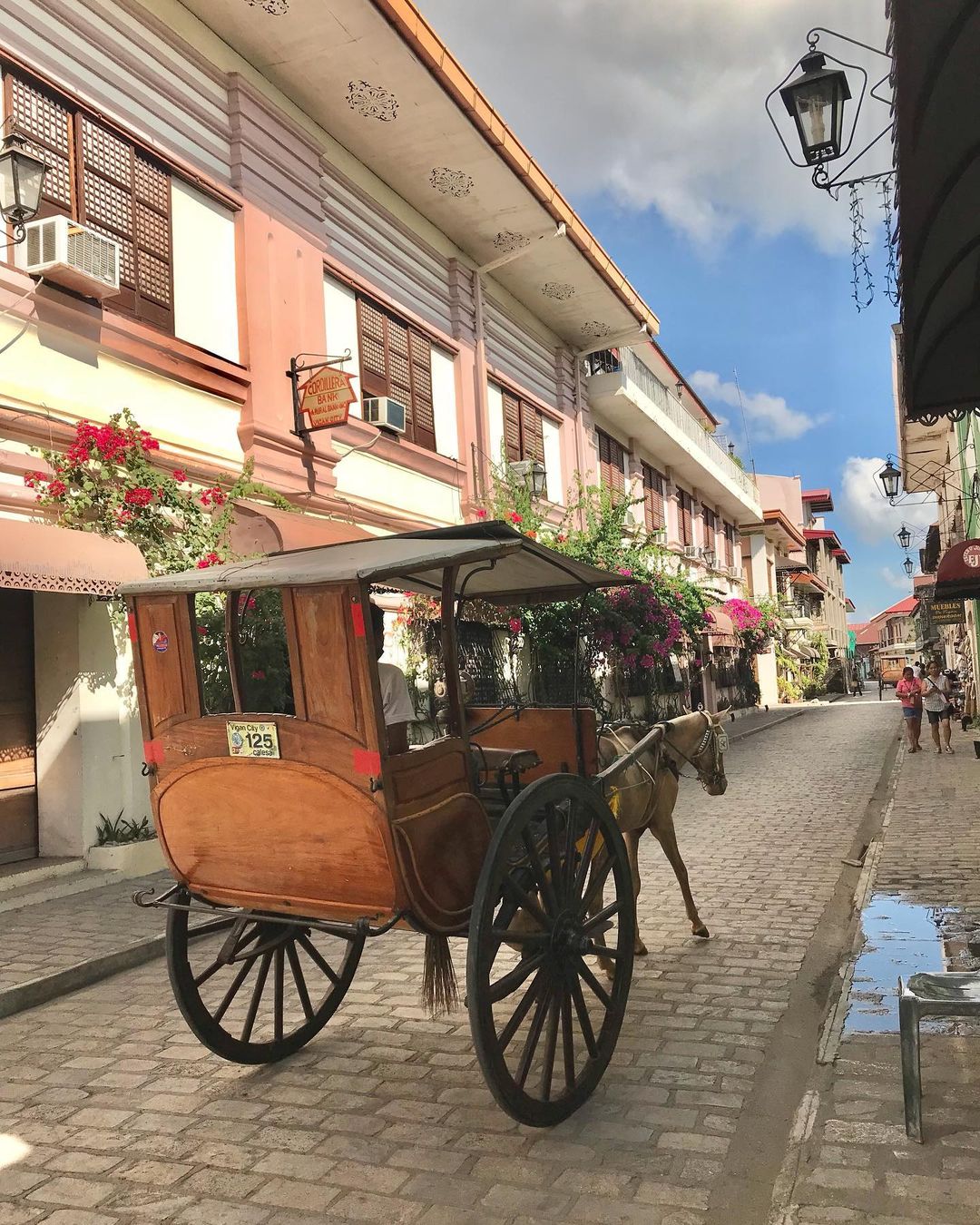 Image credit: @iamviangelliedm
The kalesa was the primary mode of transportation in the country during Spanish colonization. It is a simple, narrow, wooden carriage pulled by a single horse.

Kalesas can take you around the poblacion (city center) for an hour, which lets you see the facade of several popular sites. This will fit nicely into your itinerary if you can only stop by the city for a short time.
If you're up for an informative chit-chat, you can ask the kutsero or the person who drives the kalesa for info about local spots and restaurant recommendations. 

Price: P150/hr (~USD2.92) for up to three people
Address: Kalesas are lined up near Vigan Cathedral, Burgos Street but you can hail them on the streets
---
3. Try your hand at jar-making at Barangay Pagburnayan
---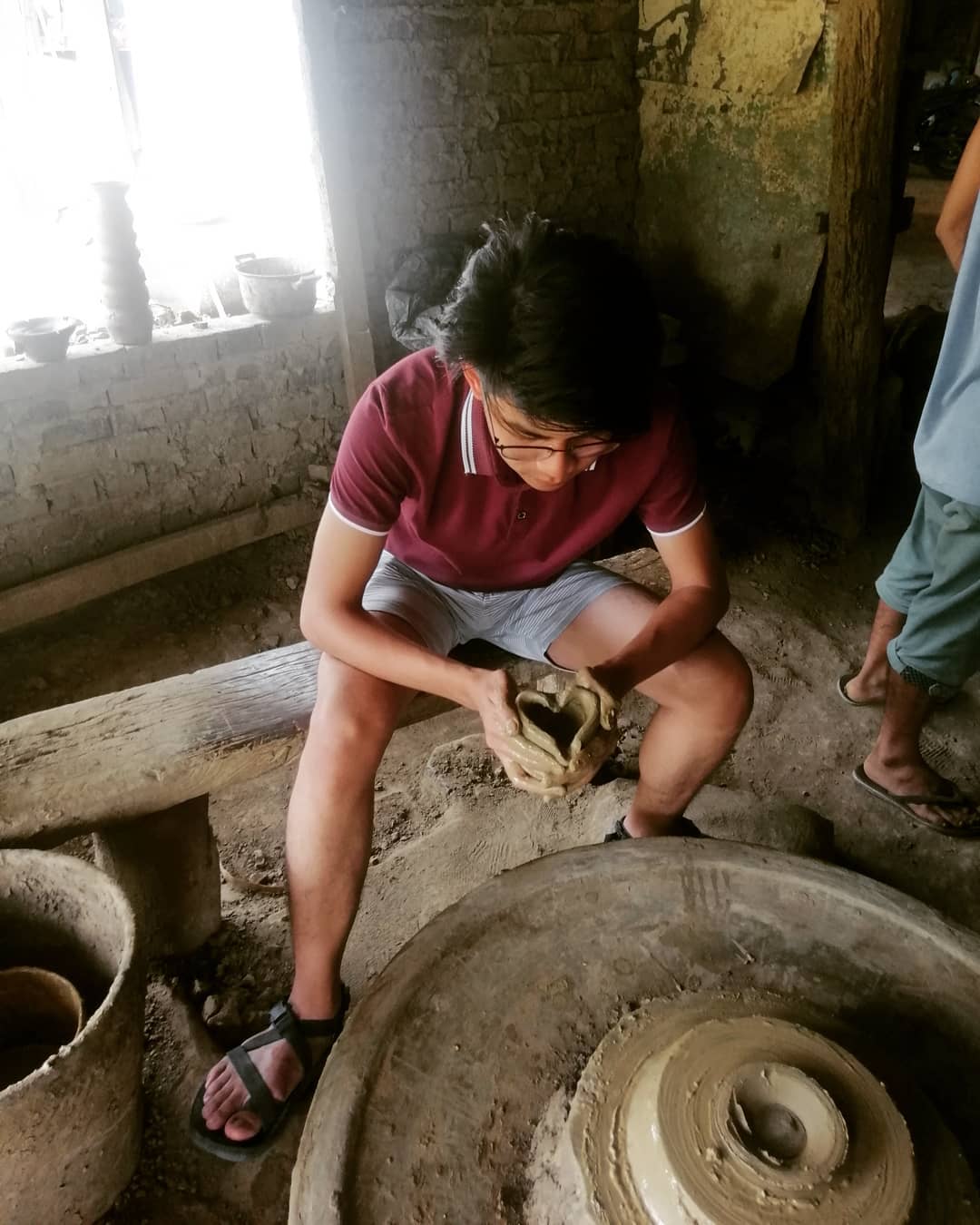 Image credit: @ronron_menes
If you want to get crafty during your trip, you can also experience the old-fashioned process of jar-making at Barangay Pagburnayan. It is a village in Vigan that has several jar-making places, which got the place its name. 
The jars they make are used to ferment basi (sugarcane wine), sugarcane vinegar, and bagoong (fermented fish sauce), and tourists are allowed to try their hand at making mini jars on one of their potter's wheels.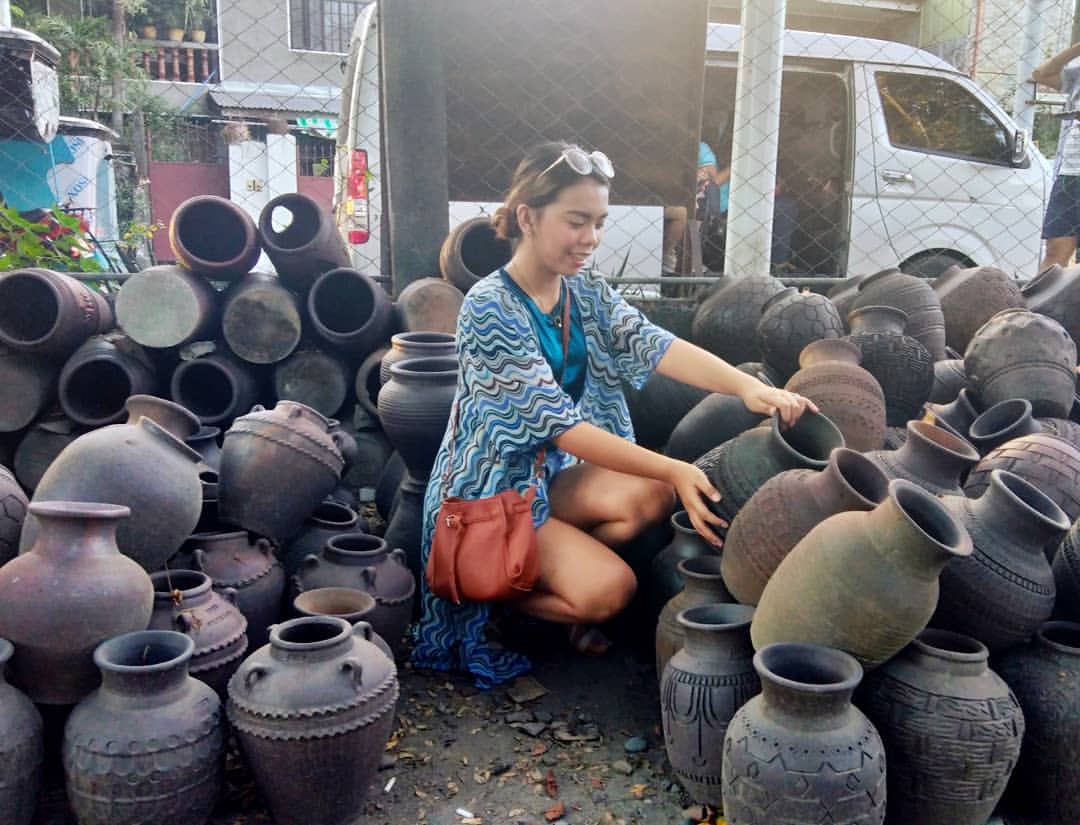 Image credit: @loiseymsngcy
Unfortunately, though, you won't be able to bring home the jar you crafted as it would take weeks to dry and bake it, but you can always buy beautiful, ready-made ones. These will still make meaningful souvenirs as it's made with clay that's collected from the further barangays in the city.
Entrance fee: Free, but donations are welcome.
Address: Gomez Street corner Liberation Boulevard, Barangay Pagburnayan, Vigan City, Ilocos Sur
---
4. Watch the Dancing Fountain Show at Plaza Salcedo
---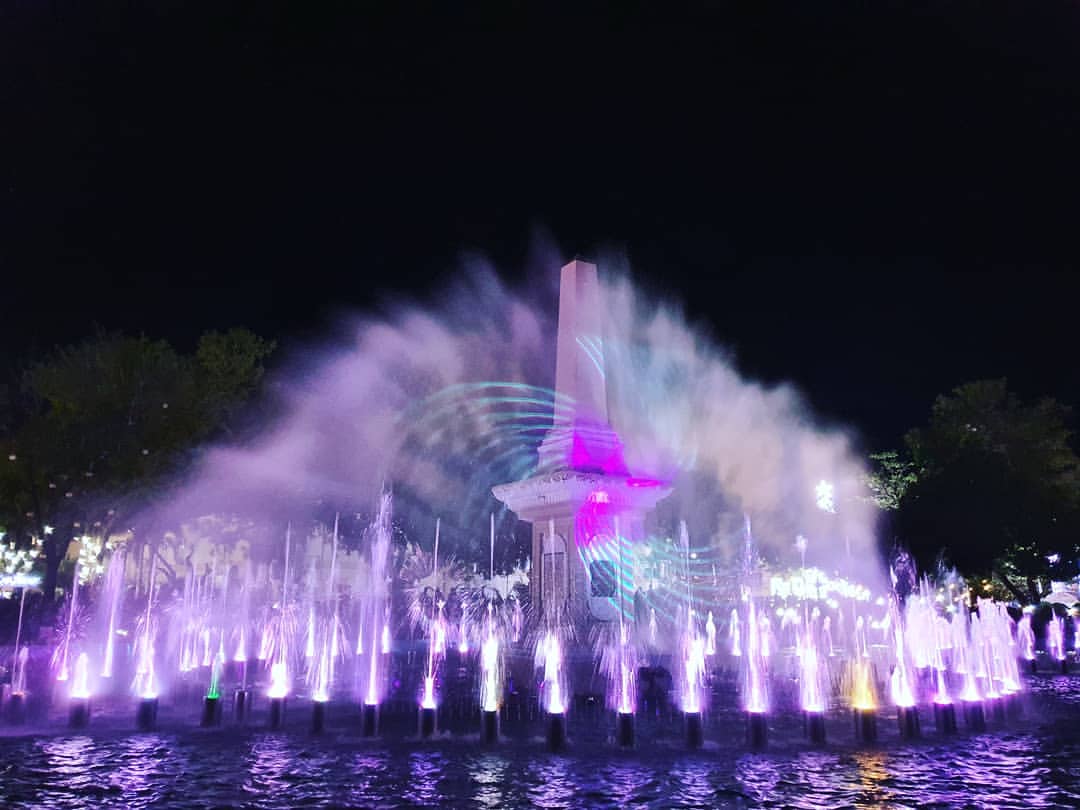 Image credit: @banipotpotrmrn
If you're spending the night in Vigan, you should add the Dancing Fountain Show at Plaza Salcedo into your itinerary for some entertainment. These are two, 30-minute dancing fountain shows that make the area colorful and lively every night.
Since shows happen around dinnertime, you can watch while you eat Filipino street food from nearby stalls or local delicacies from the empanadahan.
To get the best seats, you should go to the plaza before the show starts. Pro tip: check the wind direction when choosing your seat if you want to avoid getting sprayed by water.
Entrance fee: Free
Address: Plaza Salcedo, Vigan City, Ilocos Sur
Opening hours: Mon–Fri 7.30PM-8PM | Sat–Sun 7.30PM-8PM & 8.30PM-9PM
---
5. Try local delicacies at the empanadahan near Plaza Burgos
---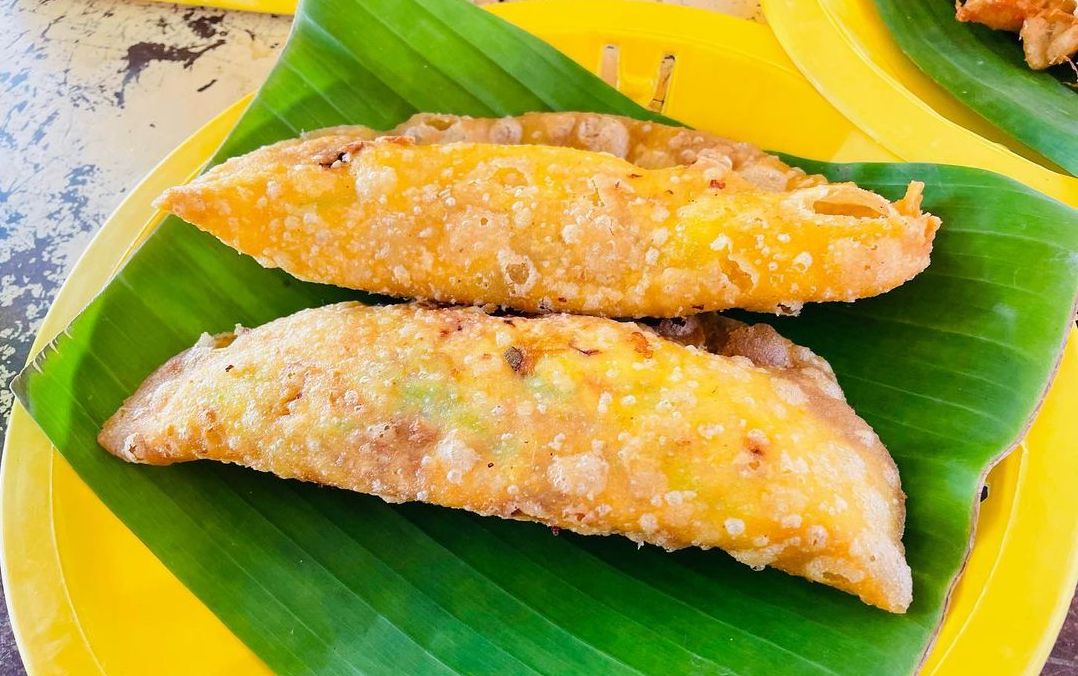 Vigan empanada
Image adapted from: @bunappetreats 
The empanadahan in Vigan is a strip of food stalls by the road selling two of the delicacies the city is best known for – empanada and okoy or ukoy.
Empanada is a deep-fried rice flour shell filled with shredded green papaya, longganisa (sausage), and egg, while okoy are deep-fried shrimp fritters. Both of these dishes are best eaten with locally made sugarcane vinegar spiced with onion and black pepper.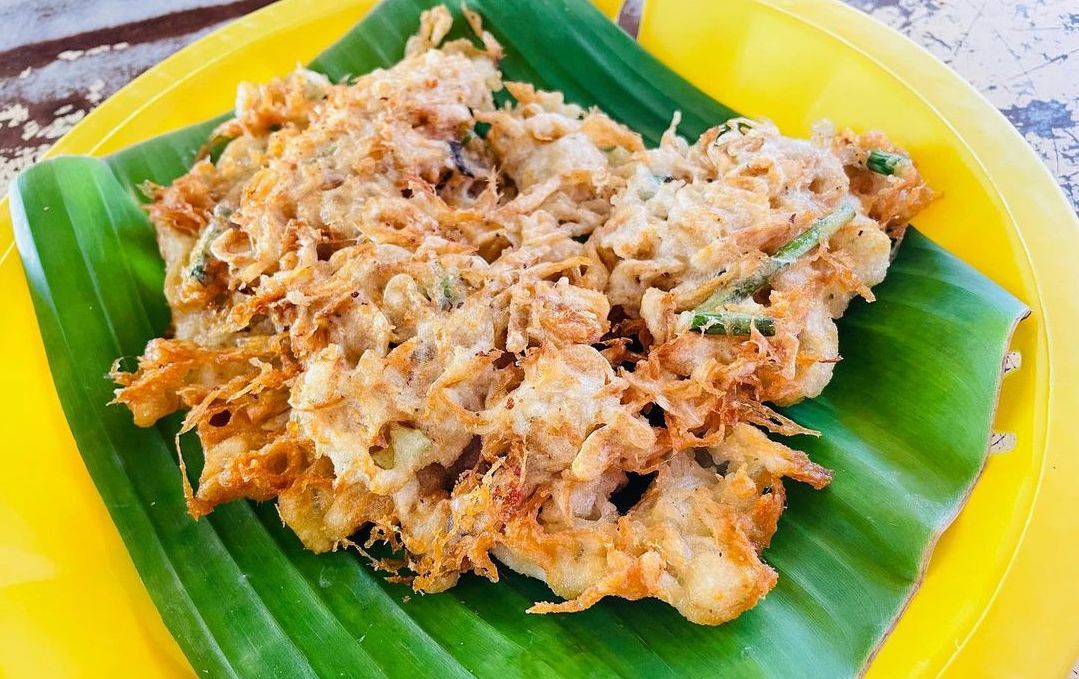 Okoy or ukoy
Image adapted from: @bunappetreats 
The empanadahan is conveniently located near tourist spots such as Vigan Cathedral, Plaza Salcedo, and Calle Crisologo, but there are many other food places selling empanada and okoy peppered around the city.
Prices: okoy (P30, ~USD0.59), empanada (starts at P40, ~USD0.78)
Address: Plaza Burgos, Jacinto Street, Vigan City, Ilocos Sur
Opening hours: 8AM-9PM, Daily
---
6. Visit Syquia Mansion, the oldest bahay na bato in the city
---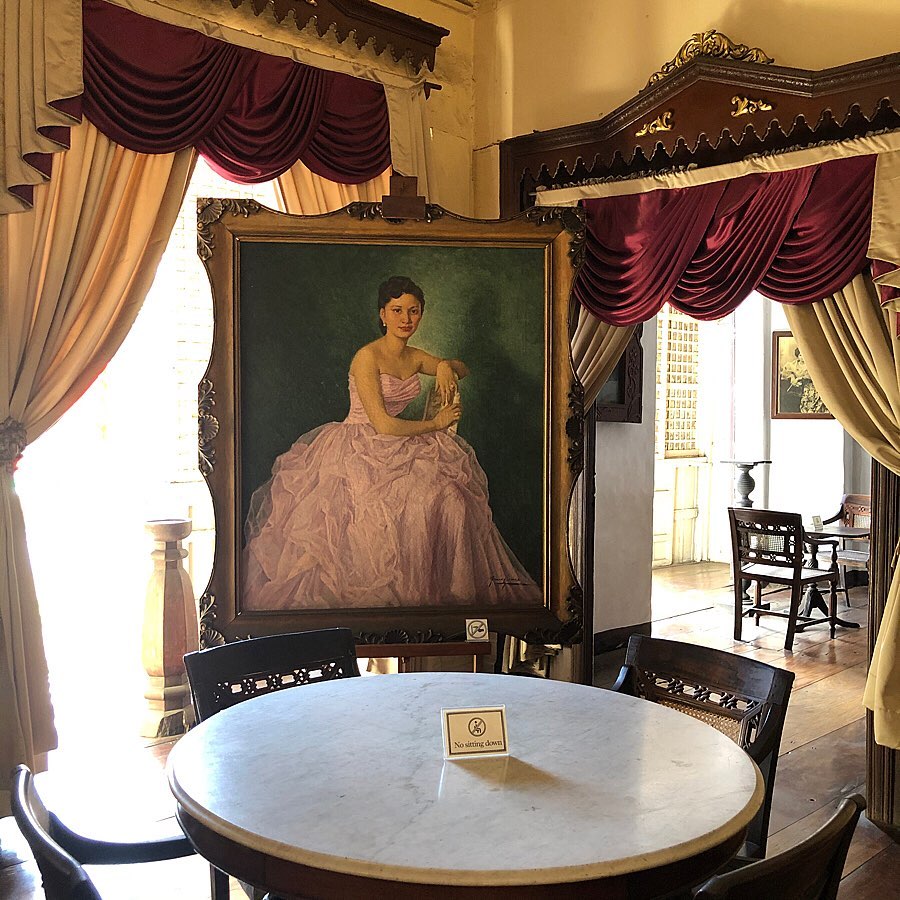 Image credit: @crozahirah 
The Syquia Mansion is recognized by the local government of Vigan as the oldest bahay na bato (stone house) in the city. The Spanish-era stone ancestral home that was made with no blueprint and used no cement or steel bars in 1830.
In 1931, it was left to deteriorate when the owner, Gregorio Syquia, died. It was restored in 2002 and was further improved in 2017 to preserve this piece of history.
It is now a museum that displays heirlooms of the affluent Syquia family. Some of the new generation of Syquias are still members of the mansion museum foundation.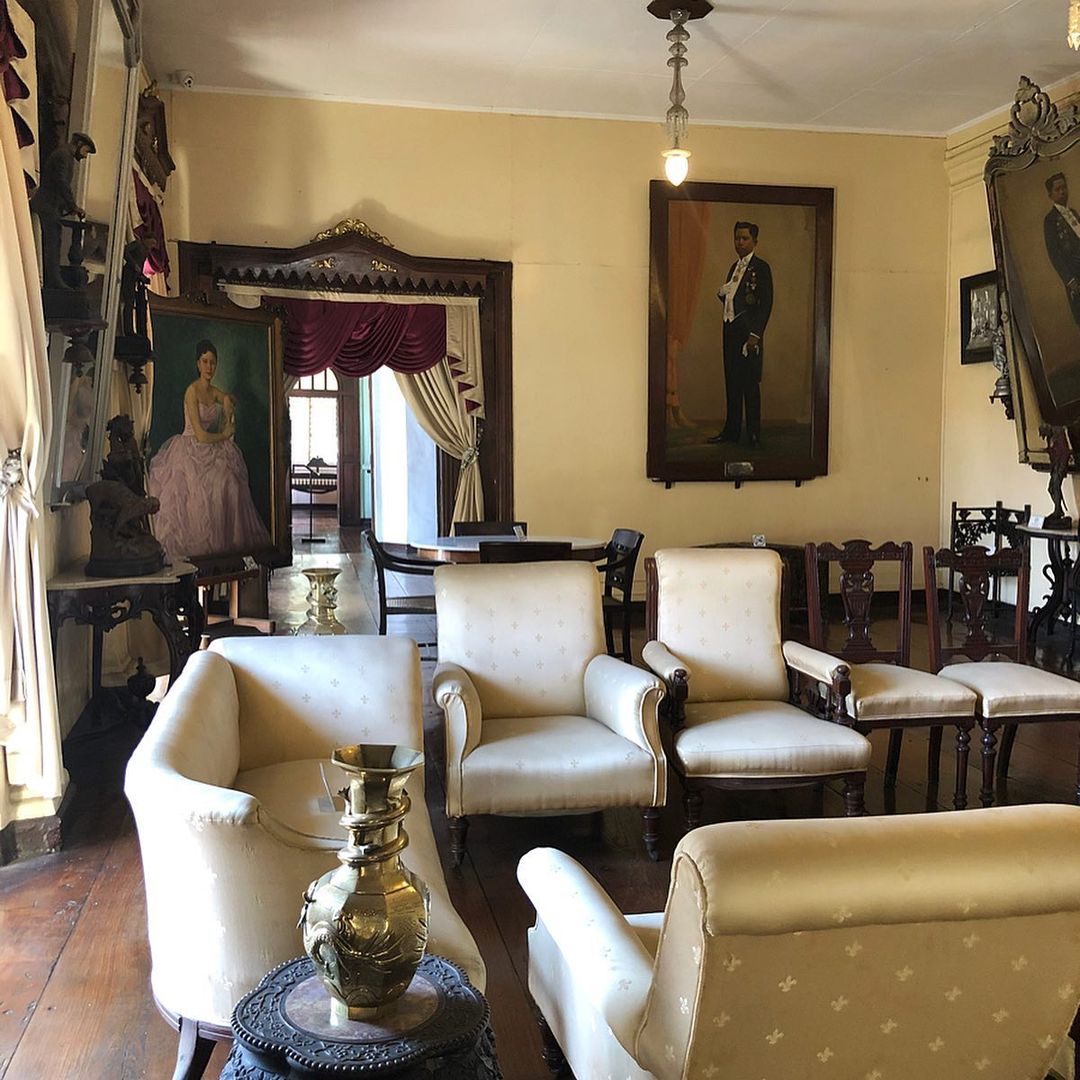 Image credit: @crozahirah
Perhaps the most popular Syquia is Doña Alicia Syquia Quirino, the grandchild of the original owner – she married Congressman Elpidio Quirino who became the 6th Philippine president.
Syquia Mansion also houses Tienda ti Mansion, a shop where you can buy anything from bagnet (deep-fried pork belly) and longganisa sets to high-quality, intricate inabel blankets.
Entrance fee: P75 (~USD1.46) for regular visitors | Senior P60 (~USD1.17) | P10 (~USD0.20) for students | Free for public school teachers
Address: Quirino Boulevard corner Salcedo Street, Vigan City, Ilocos Sur
Opening hours: Wed–Mon  9AM-5PM | Closed Tuesdays
---
7. Have a look inside a hero's home at Padre Burgos House
---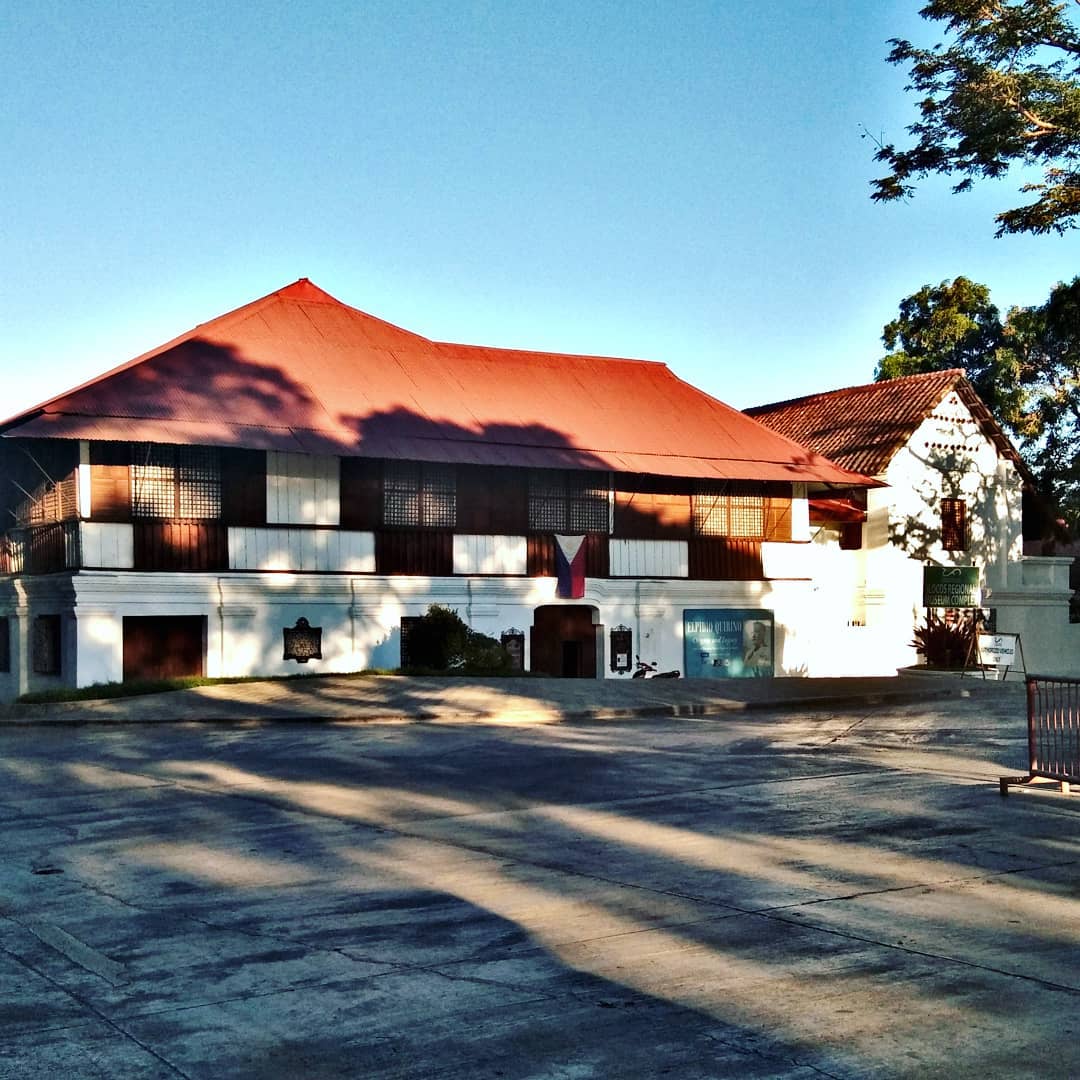 Image credit: @tinazajonathan01
Padre Burgos House is the ancestral home of Filipino Catholic priest Jose Burgos who was martyred during the Spanish colonization of the Philippines.

Burgos was executed in Luneta alongside other native priests, Fathers Mariano Gomez and Jacinto Zamora, their group being called GomBurZa. They were charged with treason and sedition for wanting equal rights for native priests.
Their deaths were said to have sparked the start of the revolution that freed the Philippines from the hands of Spain, as the priests were acknowledged by several heroes, including Apolinario Mabini, Andres Bonifacio, and Jose Rizal.

Bamboo basi (sugarcane wine) containers from an exhibit on the Basi Revolt
Image credit: @thedoorajar
The ancestral house is now a satellite museum of the National Museum in Luneta. It contains Father Burgos' memorabilia and photographs and his family's antiques and jewelry, and features displays that showcase Ilocano and Tiggian history.
Entrance fee: Free
Address: Burgos Street, Vigan City, Ilocos Sur
Opening hours: Mon–Fri 9AM-4PM | Closed Saturdays & Sundays
---
8. Visit Vigan Cathedral
---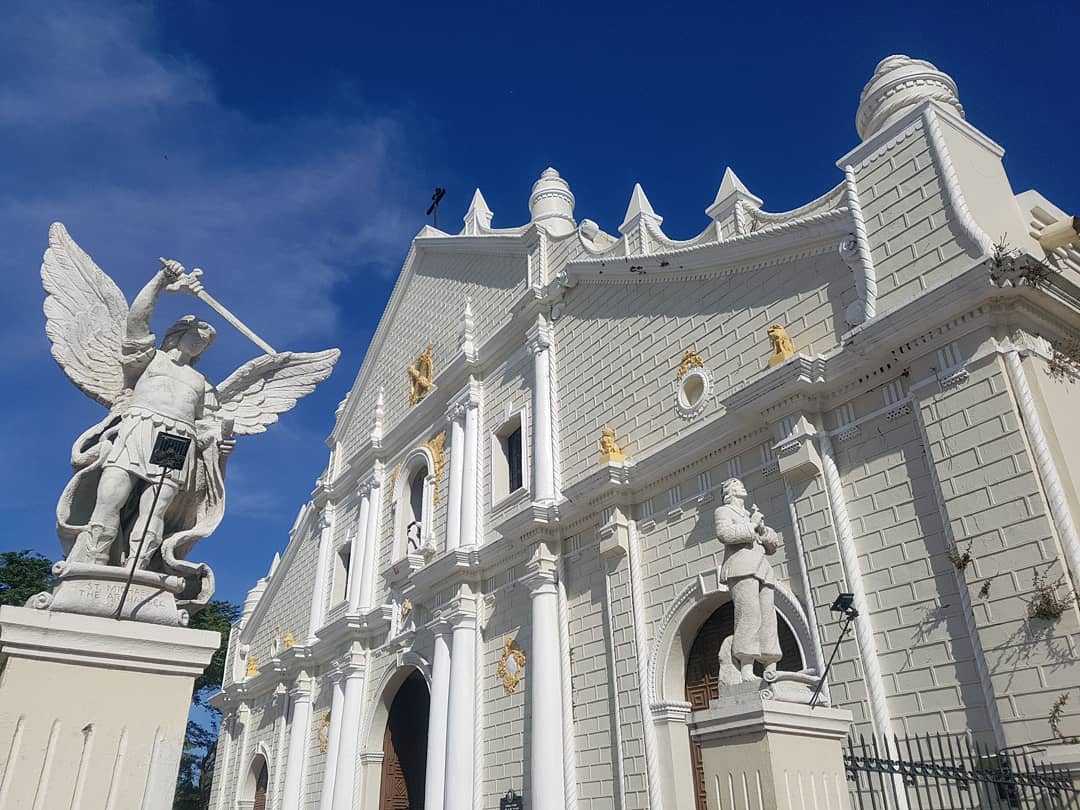 Image credit: @florentinaiwina

Vigan Cathedral, also called the St. Paul's Cathedral, was originally built in 1574 but was rebuilt in 1786.
It's a work of earthquake baroque architecture made to withstand quakes, but has neo-Gothic and pseudo-Romanesque elements as well as Chinese influences with lion sculptures at its facade.
Standing sturdy despite having hundreds of years of history, the church has mass schedules daily. As of the time of writing, their priests also say the mass in English every Saturday at 5PM and Sundays at 10.30AM.
Entrance fee: Free
Address: Burgos Street, Vigan City, Ilocos Sur
Opening hours: 7AM-5PM, Daily
---
9. Get lost among the plants at Hidden Garden
---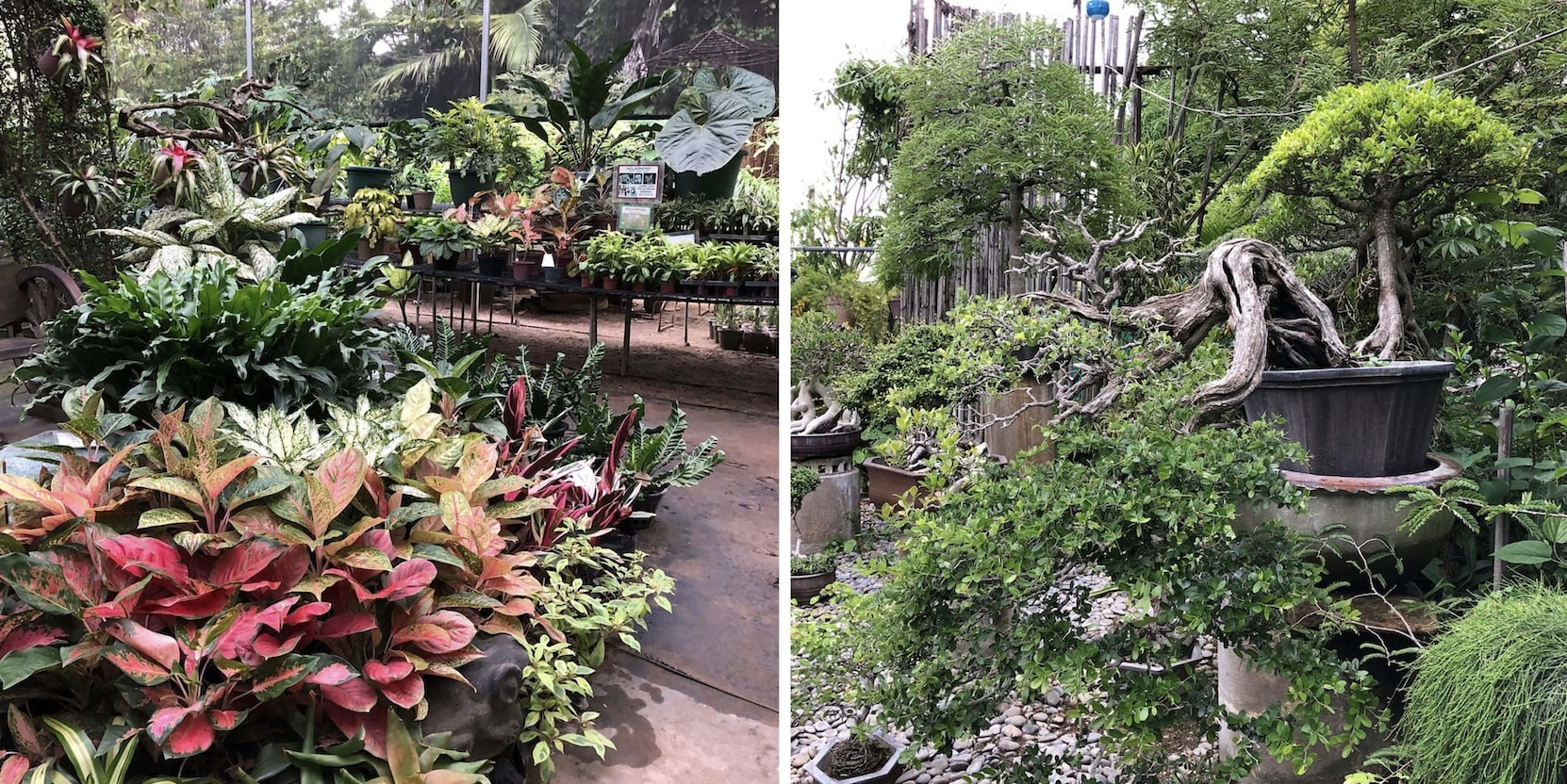 Image adapted from: @fierydeluge, @fierydeluge
With a wide variety of ornamental plants including variegated pothos and bonsais, Vigan's Hidden Garden is every plant lovers' dream. The tourist spot also features different sculptures, which will make you want to have them in your own garden. 
The good news, though, is that many of the plants and sculptures on display are also for sale.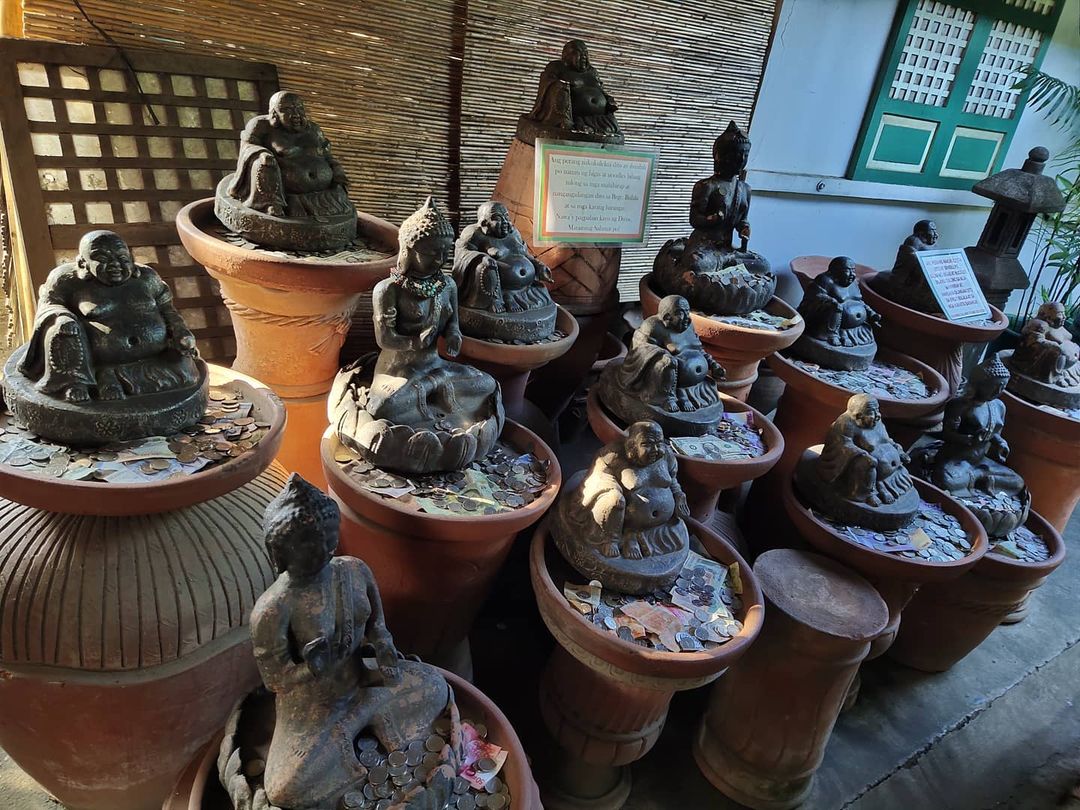 Image credit: @brye_all
Hidden Garden also houses Lilong and Lilang Restaurant where you can try bagnet sisig – deep fried pork belly sauteed in onions and chilies – and and longganisa burger.
Their halo-halo (filipino shaved ice dessert) and dragonfruit shake are also must-tries, especially during hot summer days.
Entrance fee: Free
Address: Bulala Centro, Vigan City, Ilocos Sur
Opening hours: 8AM-5PM, Daily
*Due to a recent fire in April 2022, Hidden Garden will be closed until further notice. For updates, you can visit their Facebook page.
---
10. Learn about an unsolved local true crime case at the Crisologo Museum
---

Image credit: @balingitfrancis
Fans of history and unsolved true crime mysteries should visit Crisologo Museum. It was once the mansion of a prominent political family in Vigan – the Crisologos – hence, its name.

The museum was put up to commemorate Congressman Floro Crisologo who was shot by a mysterious gunman inside Vigan Cathedral in 1970.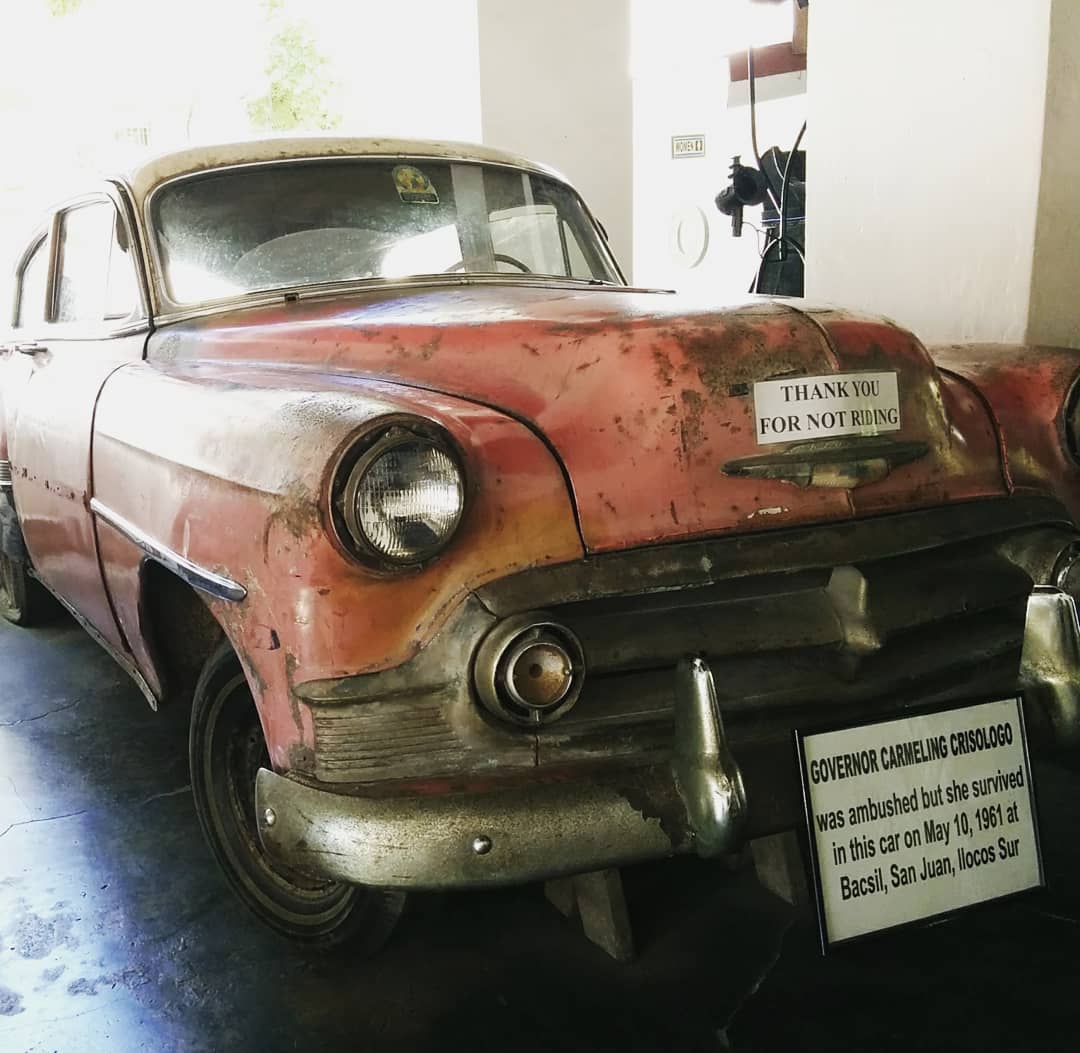 Image credit: @clover.hearts
Today, Crisologo Museum contains the family's memorabilia and antiques, including the car in which Crisologo's wife and former Ilocos Sur governor Carmeling survived an ambush attempt.
Entrance fee: Free
Address: A. Reyes Street, Vigan City, Ilocos Sur
Opening hours: 8.30AM-4.30PM, Daily
---
Explore UNESCO World Heritage Site, Vigan City
---
Many cities in the country played different roles in our fight for independence from Spain, but Vigan City is the only whole city in the Philippines that's included in UNESCO's list of world heritage sites.
With historic structures such as some of the ones on the list above, it's no doubt that it's a place we all need to visit to learn about Philippine history.
Also check out:
---
Cover image adapted from: Ray/Creative Commons, @iamviangelliedm, and @crozahirah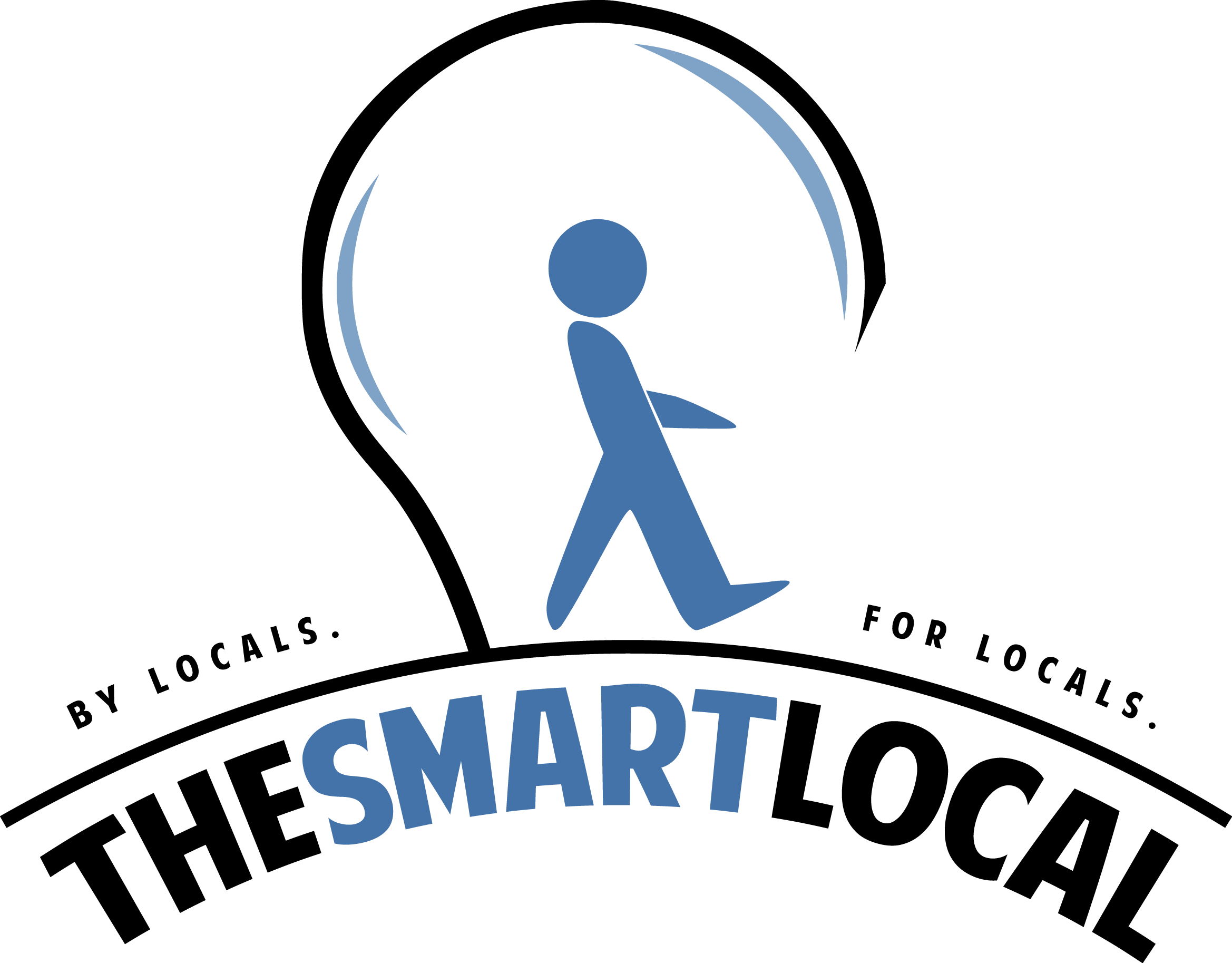 Drop us your email so you won't miss the latest news.