Stationery stores in the Philippines
---
Work and school aren't things we always look forward to. However, having a cute notebook, pen, and some stickers might motivate you to finish your tasks.
To help you find the perfect items for your desk, we compiled this list of stationery stores in the Philippines below, including online shops for your convenience.
---
– Physical stores –
---
1.

 

Typo – cute back-to-school items and desk decorations
---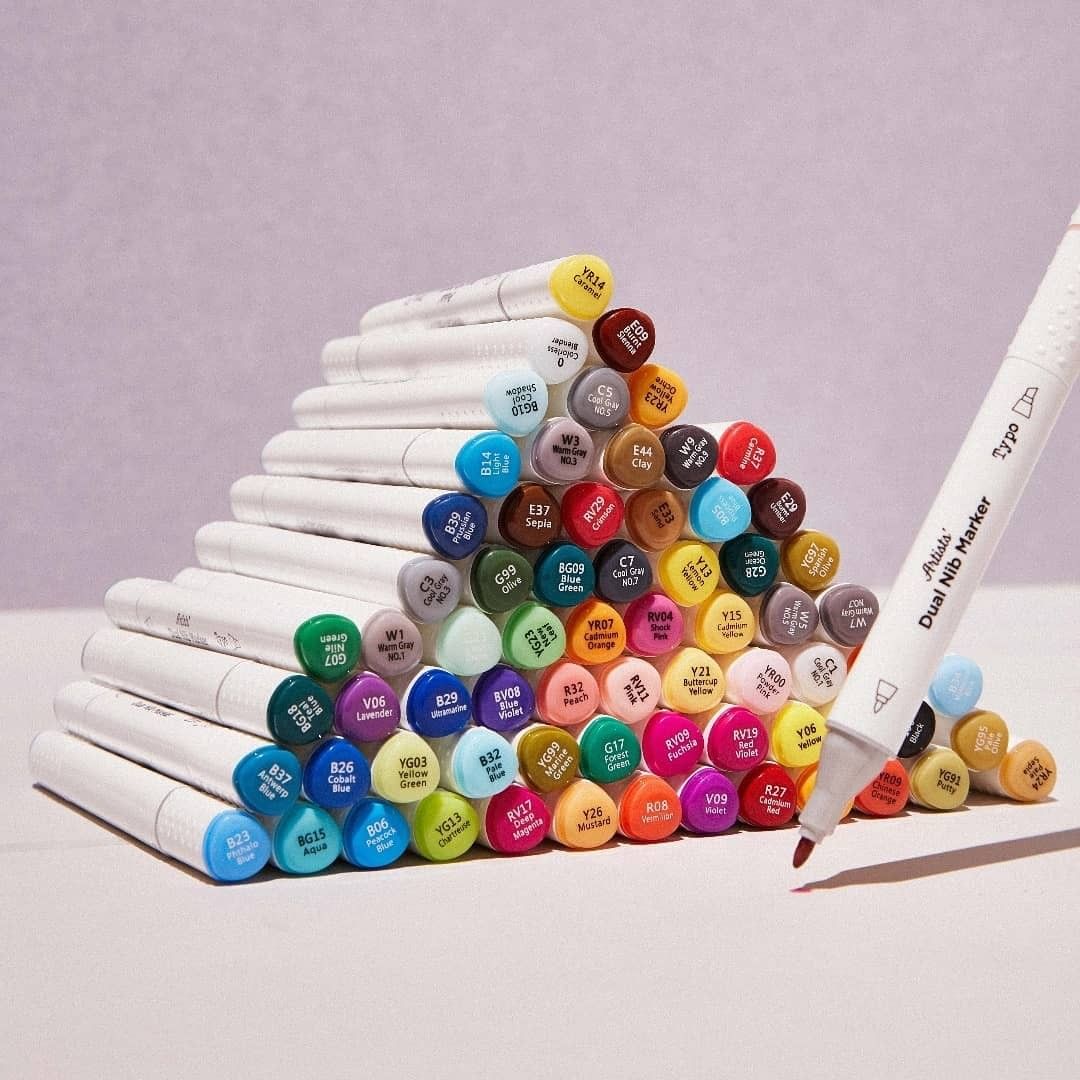 Markers.
Image credit: @typo_phl
If you're looking for a physical store that carries cute stationery, head to Typo. Besides notebooks and pens, they have decorations to brighten your desk set-up, such as miniature lockers and mini vending machine and arcade claw machine dispensers.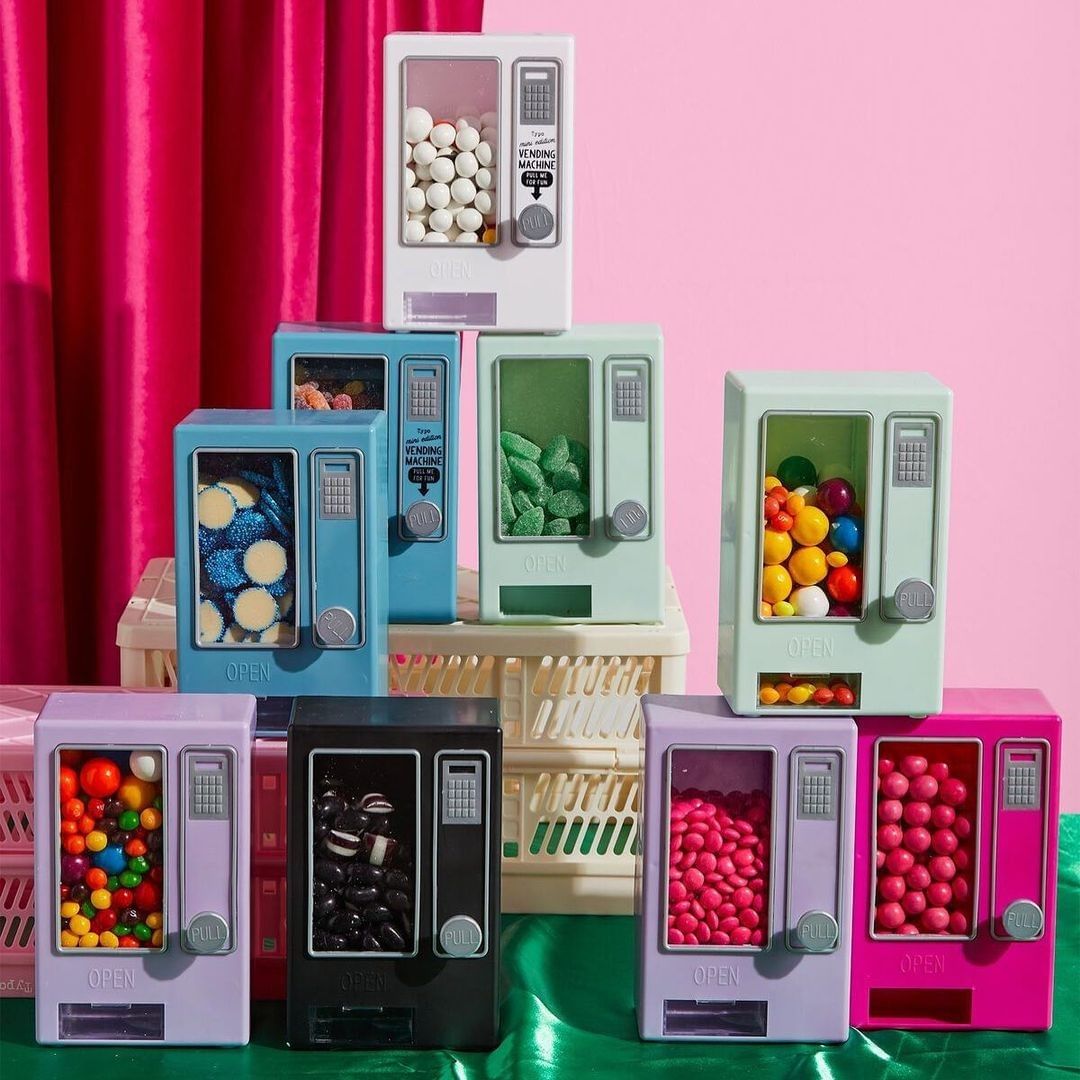 Miniature vending machine dispensers.
Image credit: @typo_phl
They also carry more functional items such as Bluetooth keyboards and laptop risers for those who still have classes or do work online.
Typo has several branches in Metro Manila you can check out to see if an item sparks joy before you make your purchase.
For a list of branches, click here.
Typo's Instagram
---
2. Common Room PH – items by local artists and businesses
---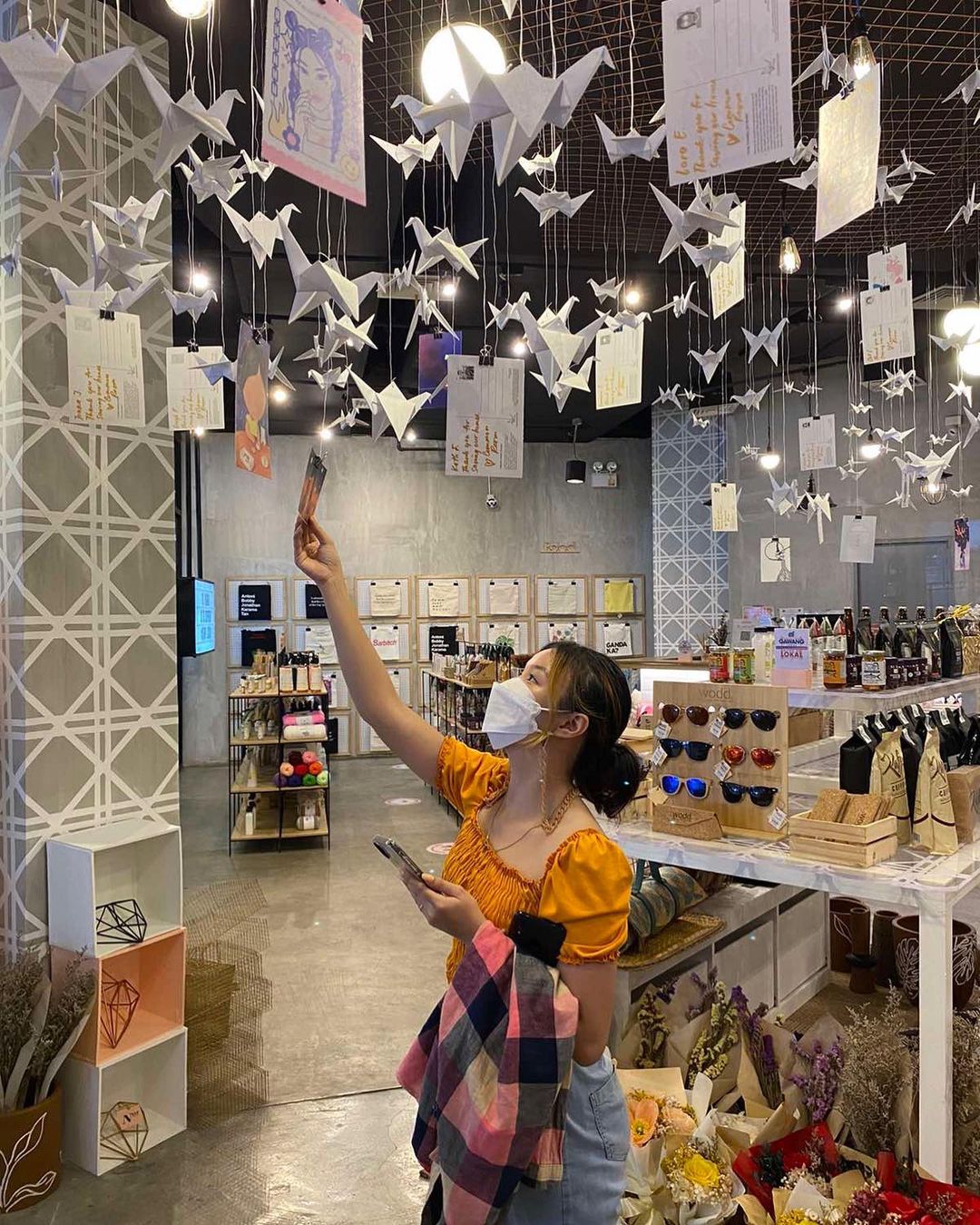 Common Room PH store in Ayala Malls Manila Bay.
Image credit: @airrablack
Common Room PH partners with local artists and businesses to provide customers with a wide variety of handcrafted items to help you support local.
They have everything from pens and journals to scented candles and essential oils. It's also a treasure trove for anyone who belongs to a fandom, with walls of stickers of K-pop idols, Western TV series, and more.

Some of the stickers you can get at Common Room PH stores.
Image credit: Common Room PH
They even have a YouTube channel where you can learn and be inspired by their creative partners.
Common Room PH has 3 physical stores in Metro Manila as well as an online store so you can make your purchase conveniently.
For a list of branches, click here.
Common Room PH's website| Facebook | Instagram
---
3. MUJI – minimalist Japanese stationery
---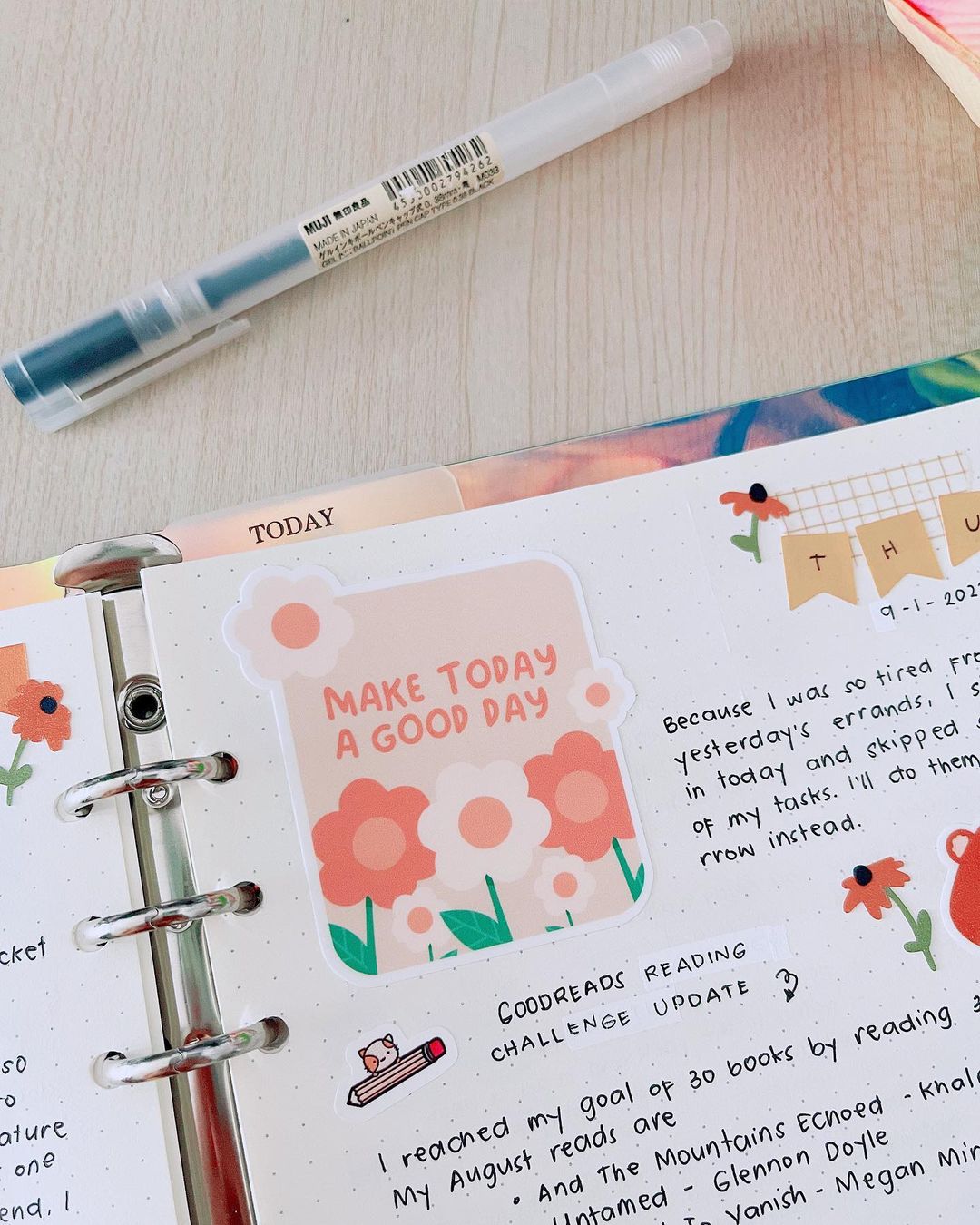 MUJI gel pen.
Image credit: @glaizajournals
If you're into the minimalist aesthetic, the Japanese retail store chain MUJI sells a variety of items in neutral colors, including stationery.

MUJI notebooks.
Image credit: @kentarowwww
They have notebooks with craft paper or clear polypropylene covers. While you're there, you should also grab their popular gel pens. Once you have your haul, get binders and organizers to keep your desk in order.

You can visit MUJI at different locations in Metro Manila or opt to buy their items online through their website.
For a list of branches, click here.
MUJI's website | Facebook| Instagram
---
4. Art Bar – wide range of art materials
---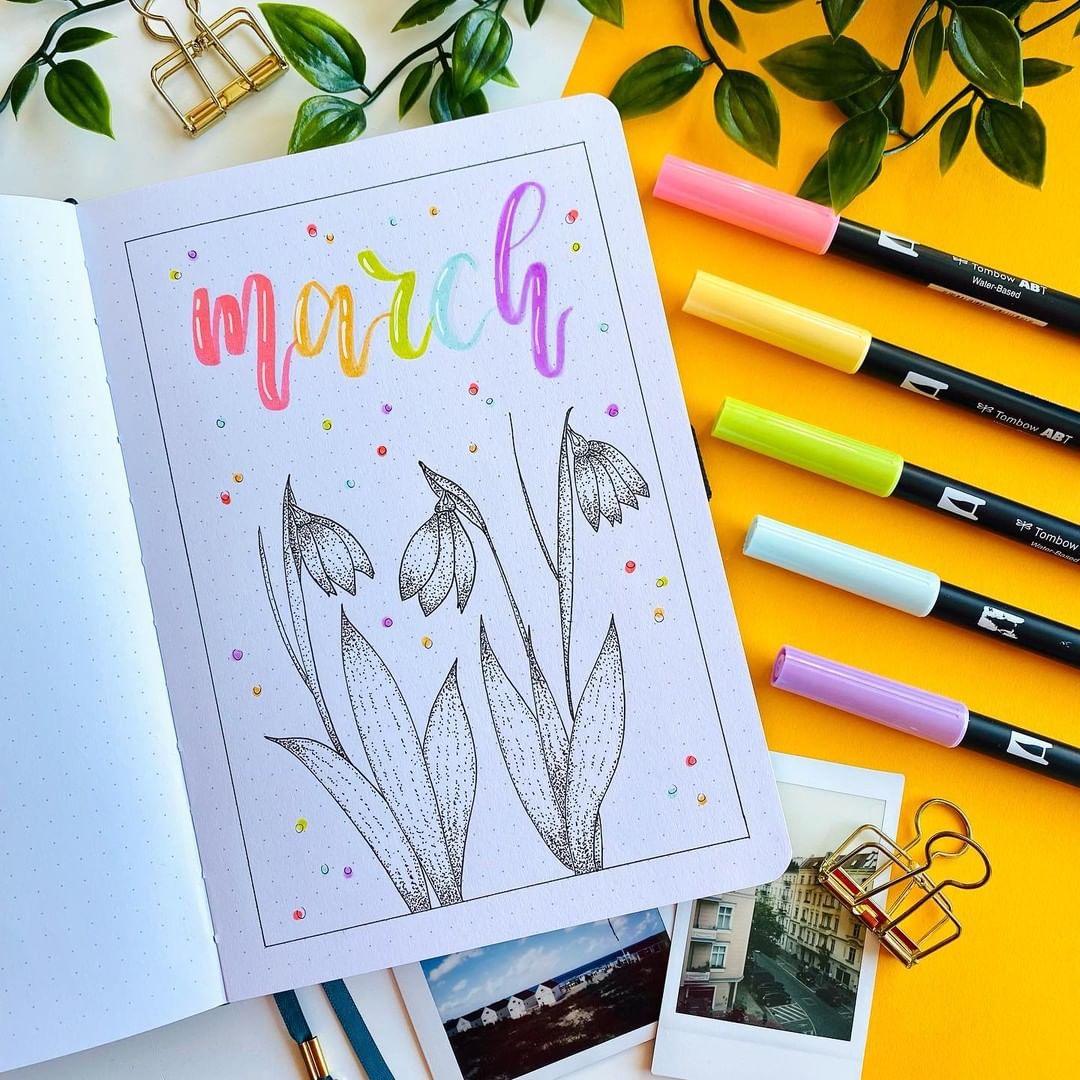 Tombow brush markers.
Image credit: @tombowph/@fleurs.bulletjournal
Art Bar carries different types of pens and coloring materials, such as brush markers for those who like to journal. For serious artists, there are also many other high-quality art products available at their stores, including sculpting and carving materials.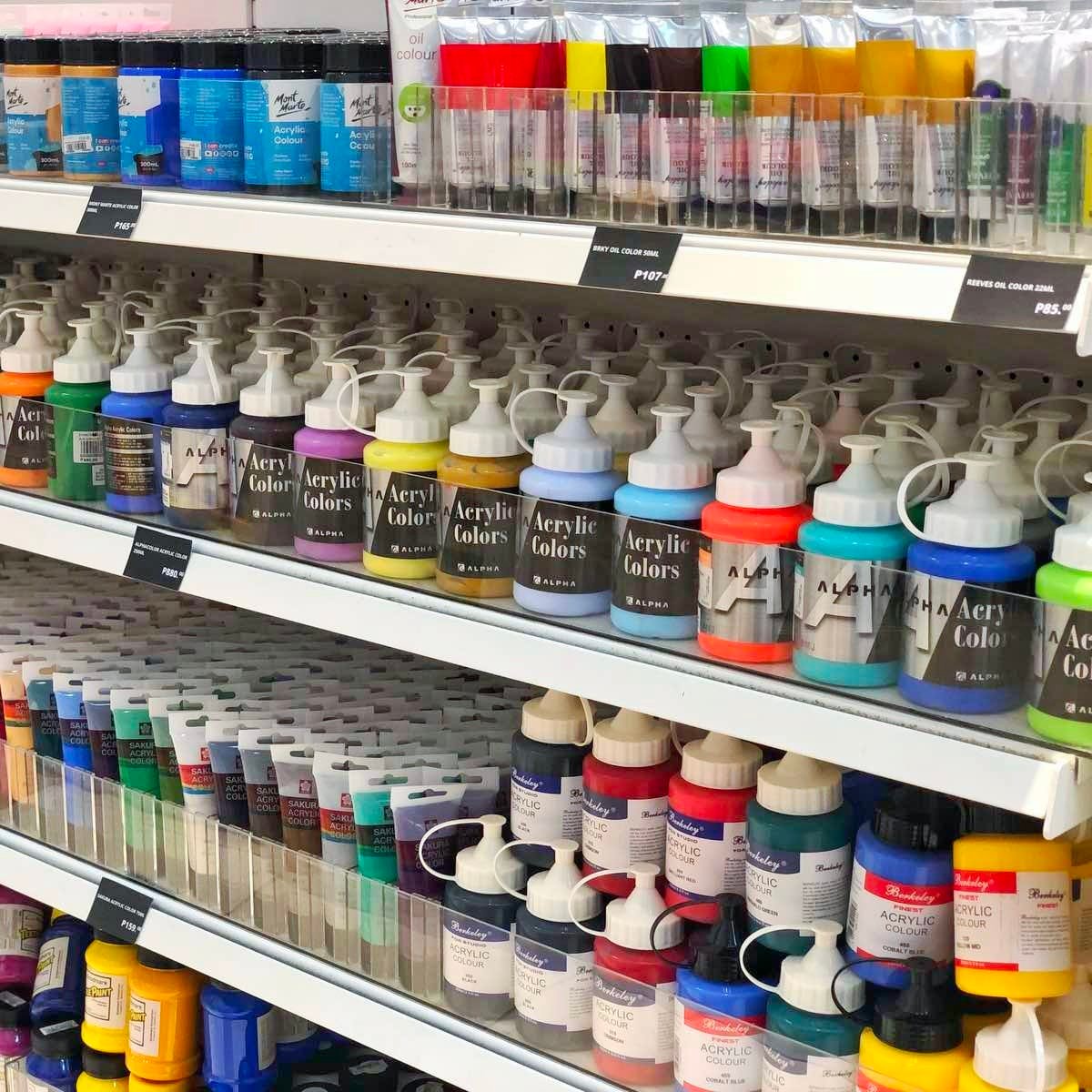 Different types of paint available at Art Bar.
Image credit: Art Bar
This stationery shop would often hold art workshops, such as drawing lessons, at their stores. To stay up to date, follow Art Bar on social media.
Art Bar has stores in Metro Manila, Baguio, and Cebu. They can also be found on Shopee and Lazada.
For a list of branches, click here.
Art Bar's Facebook | Instagram
---
– Online shops –
---
5. PaperaicaShop – cottagecore stickers and memo pads
---

PaperaicaShop products.
Image credit: @paperaicashop
If you're obsessed with fall colors, get your stationery from the online store Paperaica.
Its owner and artist makes cozy, hand-drawn, cottagecore art which are made into stickers, memo pads, and washi tapes. These are perfect for those who journal.
The shop also sells sticker books to keep your stickers organized as you wait for the perfect chance to use them.
Get PaperaicaShop products here.
PaperaicaShop's Facebook | Instagram
---
6. Analogue Lab – materials for classical journalling
---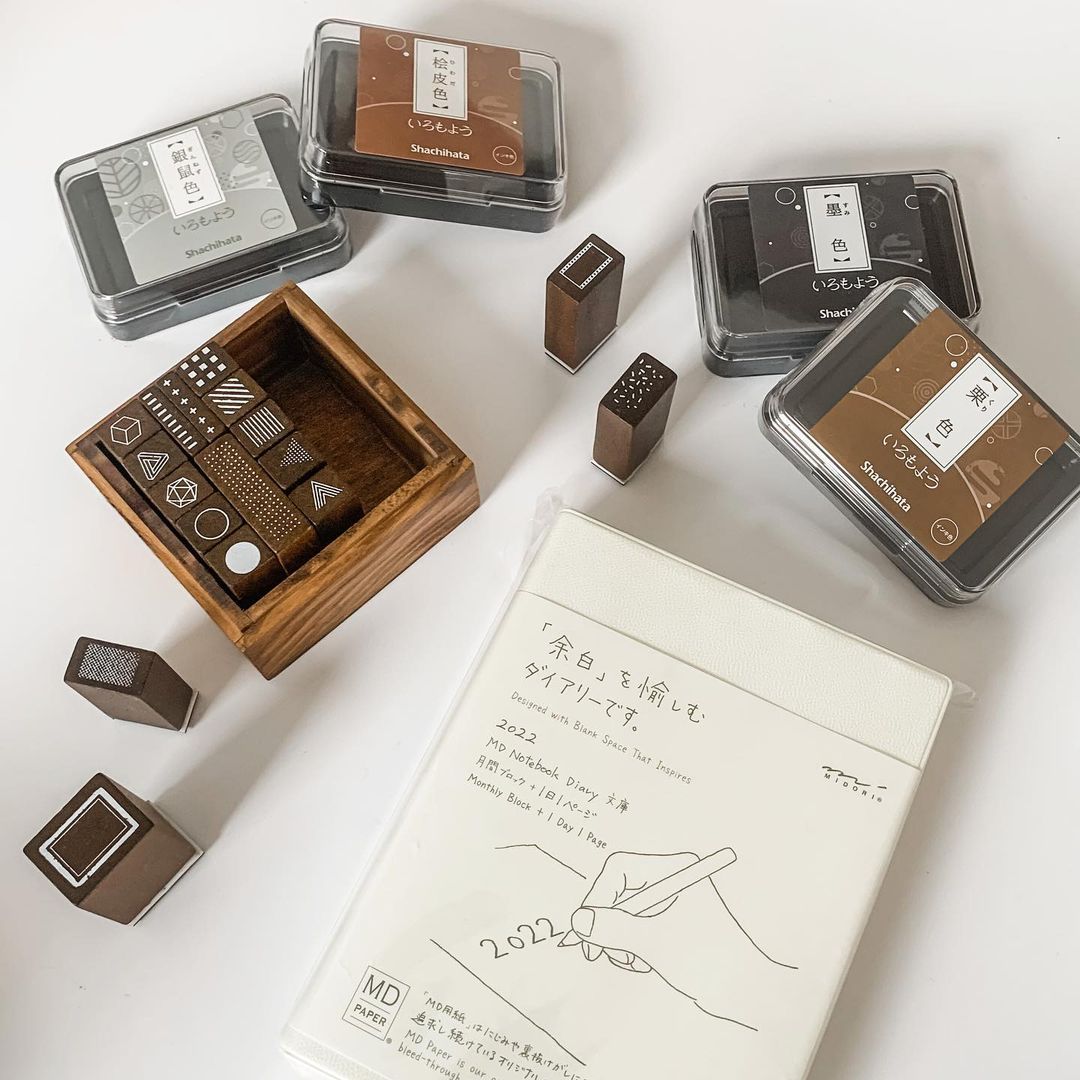 Stamps and ink pads.
Image credit: Analogue Lab PH
For those who want to take notes the old-school way, Analogue Lab has plain notebooks, onion skin paper, fountain pens, and inks.
They also sell wooden stamps, ink pads, and minimalistic stickers to decorate your journal.
The products themselves are also in neutral colors so you can really get into the classic journaling vibe.
Get Analogue Lab's products here.
Analogue Lab's Facebook | Instagram
---
7. Martial Arts & Crafts – lined journals in a variety of designs
---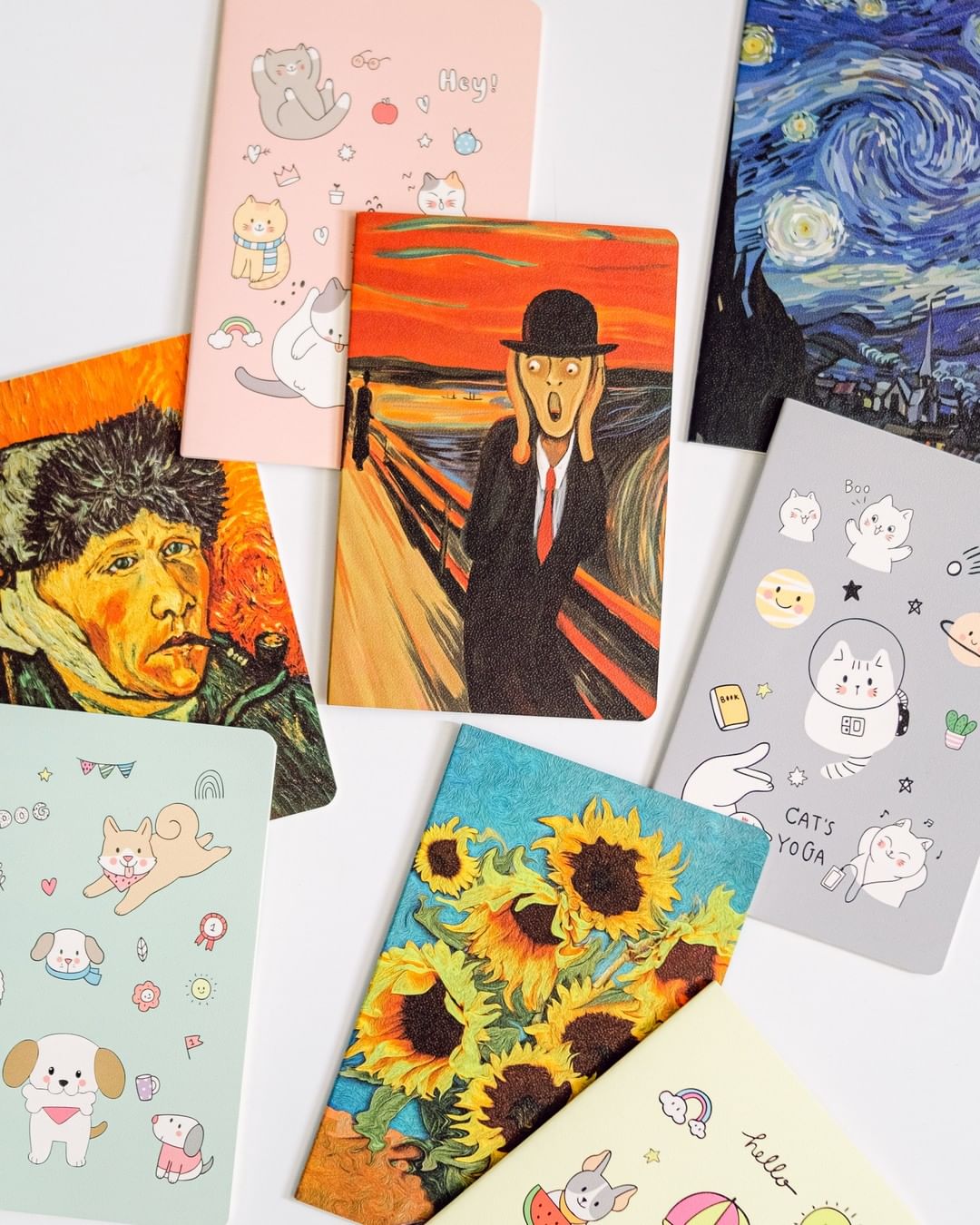 Notebook designs at Martial Arts & Crafts.
Image credit: @martialartsandcraft.ph
Notebook hoarders should go to the online store Martial Arts & Crafts. They have a variety of lined journals of different designs, so you're sure to find one that fits your personality.
Their designs include plain, checkered, floral, and marbled styles. You can also choose from hardbound or softbound and A5 or the more pocket-sized B6 notebooks.
To complete your note-taking needs, the shop also sells pens from metal and matte ones to others with pastels and fun designs.
Get Martial Arts & Crafts products here.
Martial Arts & Craft's Facebook| Instagram
---
8. Alfajone – vintage-style flora and fauna stickers
---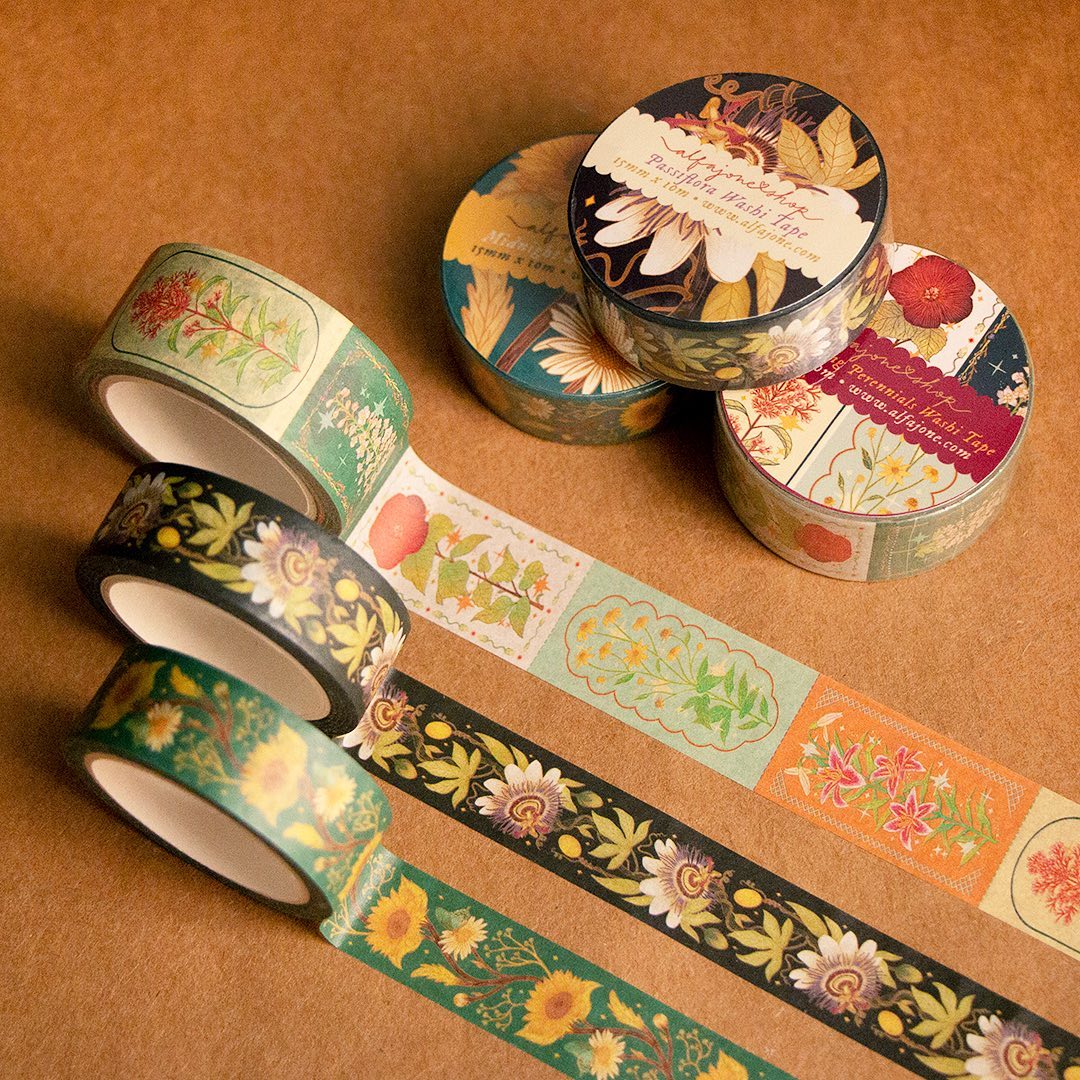 Alfajone washi tapes.
Image credit: @alfajone
Make your journal look like a herbology book from Harry Potter by getting stickers from Alfajone.
The owner makes stationery from their handmade, vintage-style art of flowers and butterflies.
Besides stickers, the shop also sells floral-patterned washi tapes that are reminiscent of wallpaper in old English houses.
Get Alfajone's products here.
Alfajone's Facebook | Instagram
---
9. thekartmnl – K-pop-inspired stationery
---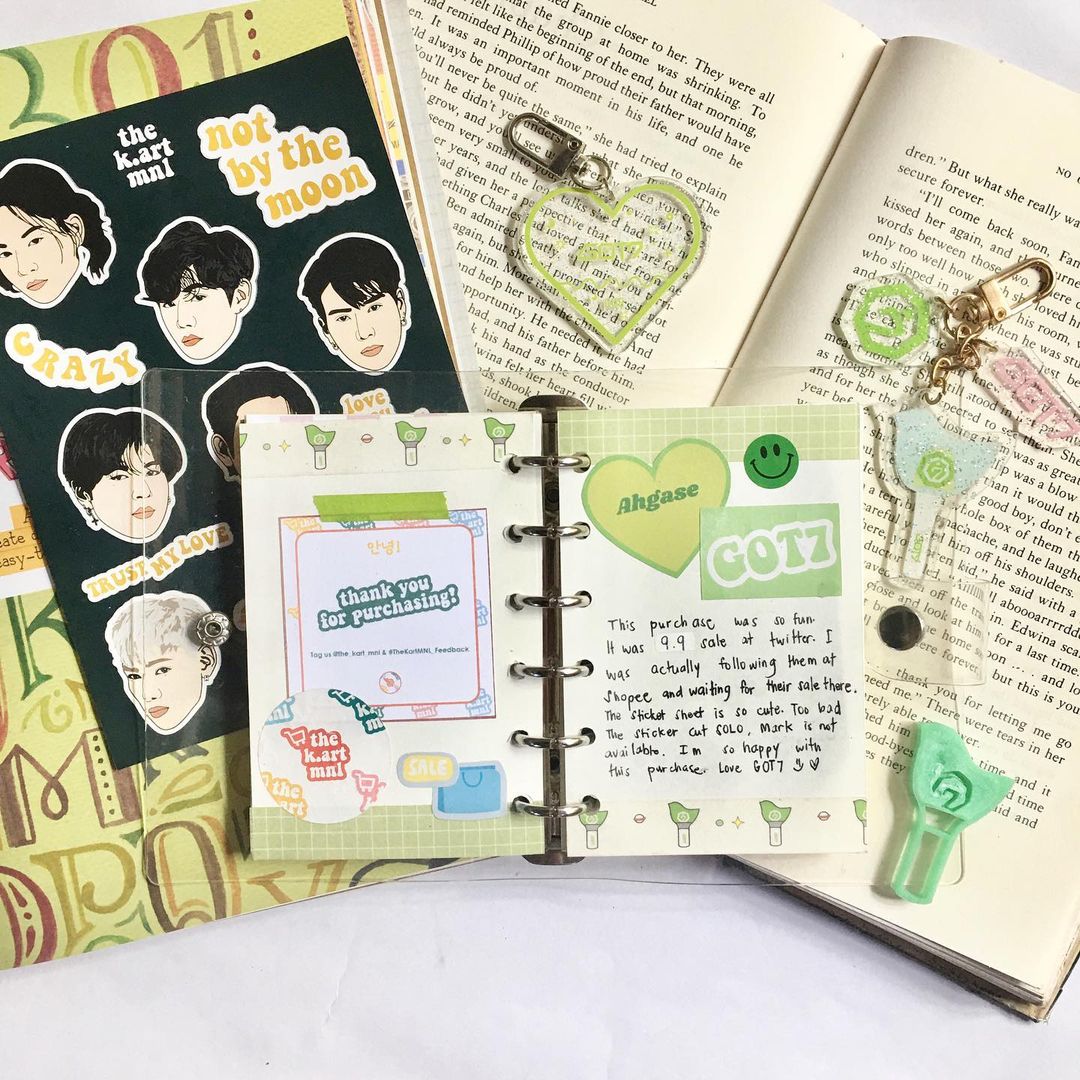 GOT7 stickers.
Image credit: @createwithpatricia
Thekartmnl sells memo pads, stickers, and magnetic bookmarks inspired by your favorite K-pop groups and idols to motivate you to get things done.
They have items inspired by groups such as BTS, NCT, Blackpink, and ENHYPEN, as well as soloists such as IU and Somi.
Besides these K-pop stationery items, the shop also has deco stickers you can use for your journals or photocard holders.
Get thekartmnl products here.
thekartmnl's Facebook | Instagram
---
Physical and online stationery shops
---
If you're feeling demotivated, you can try getting cute stationery to inspire you to study, work, or document your life.
You can even do self-care by going out to shop for them, or simply enjoy retail therapy in the comfort of your home with the help of online stationery shops.
Also check out:
---
Cover image adapted from: @typo_phl, @createwithpatricia, and @martialartsandcraft.ph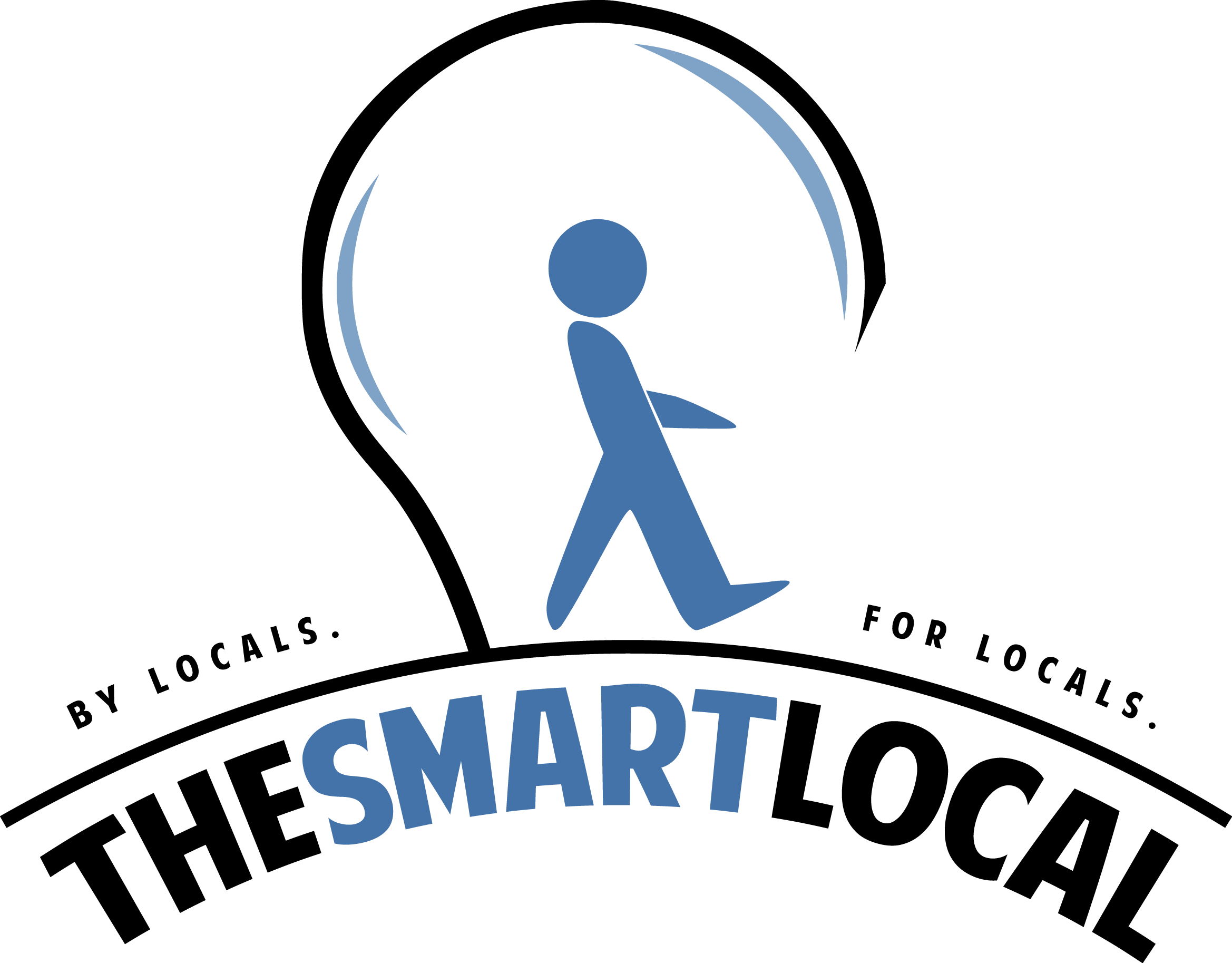 Drop us your email so you won't miss the latest news.