Reusable water bottles in the Philippines
---
Buying bottled water every time you're outdoors isn't cool, especially if you're only out for a short time or if you're going to and from places where you can easily get a refill of water. To help keep the environment clean and make sure you're well-hydrated, you can invest in a great quality, long-lasting water bottle.
Besides, having your own water bottle lessens the need to find the nearest convenience store. The list below will help you choose the perfect water bottle for you based on your needs.
---
1. Hydrofold Collapsible Water Bottle – won't take up too much space when empty
---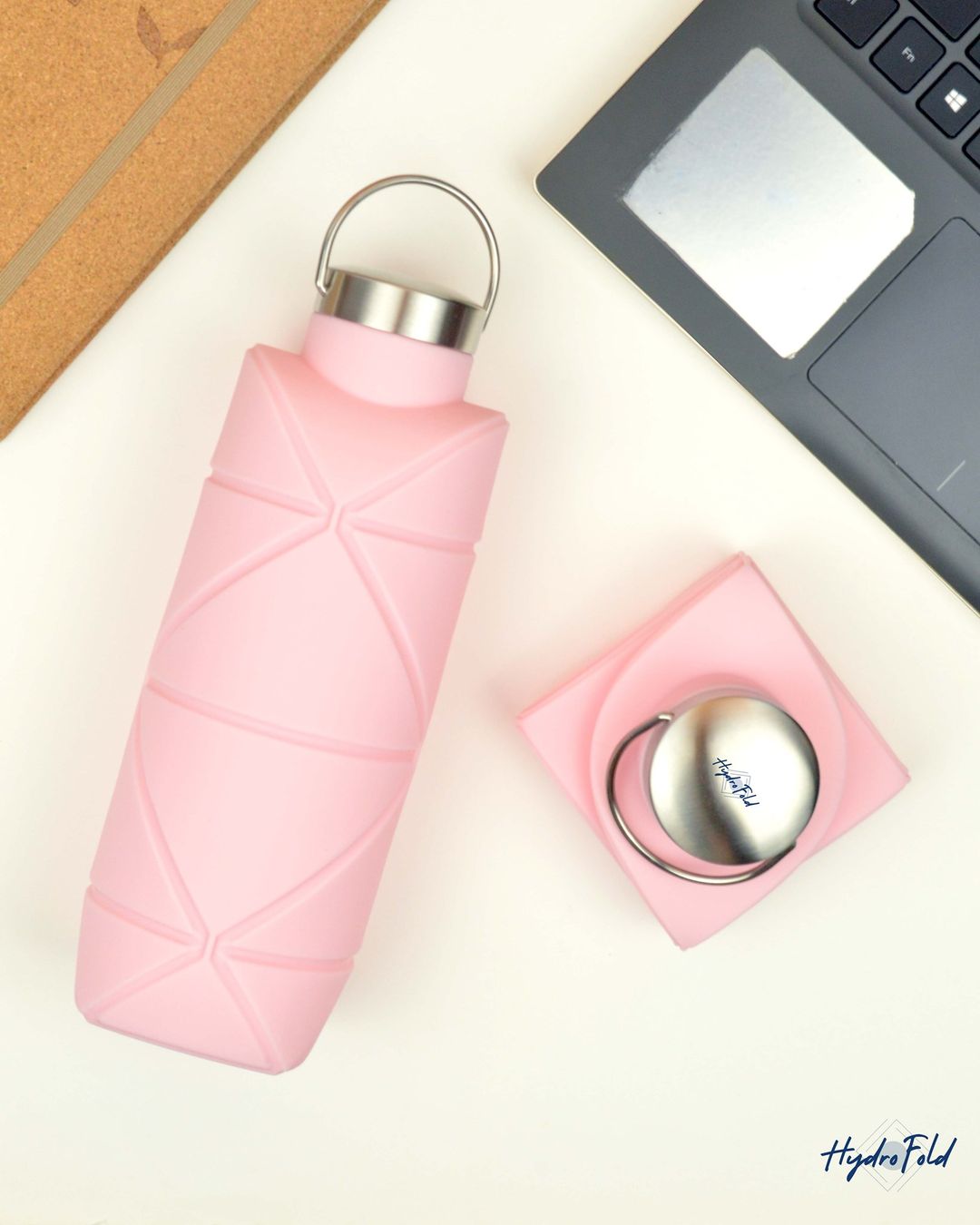 Image credit: HydroFold Technology
Hydofold Technology's Hydrofold Collapsible Water Bottle is perfect if you're tired of carrying chunky, empty water containers that take up too much space in your bag. Made of silicon and with markings that allow it to collapse, the 700ml (23.7oz) bottle becomes 20ml (0.7oz) when retracted.
It's also BPA-free, which means it doesn't have the industrial chemical bisphenol A which has potential harmful effects on the body. Unlike many water bottles, the product is also dishwasher-safe, adding to your convenience.
The Hydrofold Collapsible water bottle comes in 3 colors – sky blue, baby pink, and lime green.
Price: P475 (~USD9.46)
Get the Hydrofold Collapsible Water Bottle here.
---
2. Nalgene Wide Mouth – unbreakable water bottle fit for hikers
---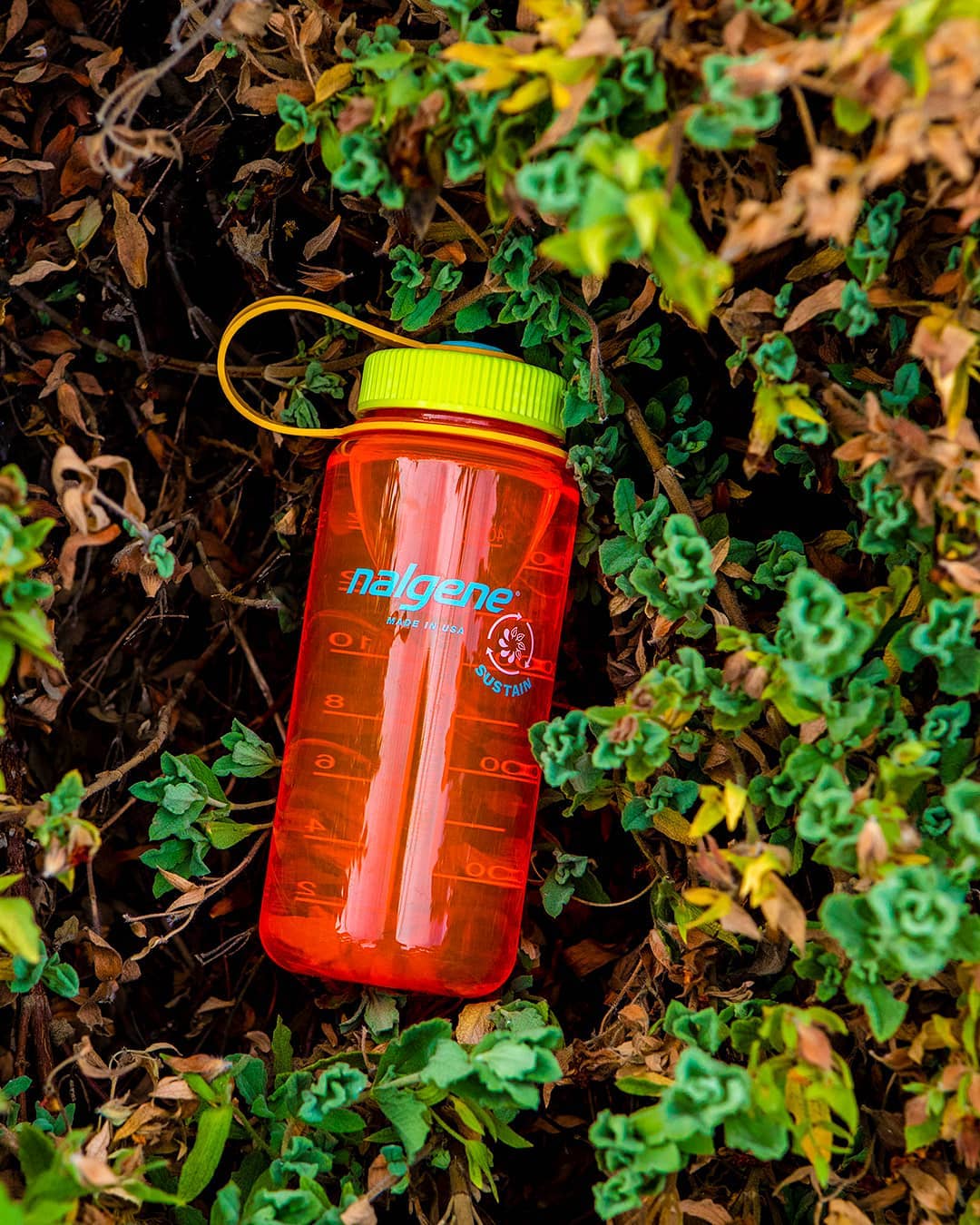 Image credit: @nalgene
The Nalgene Wide Mouth bottle is not only leak-proof but is also claimed to be unbreakable, making it the go-to brand for serious hikers and trekkers.
The product has 500ml (16.9oz) and 1L (33.8oz) variants, so you can stay hydrated throughout your time outdoors. Because of its wide mouth and body, this container is also easy to clean, so you can easily prepare it for your next adventure.
It is available in various colors such as blue, green, red, pink, and grey. You can also get it in colors inspired by nature such as olive, clementine, and pomegranate.
Price: P650 (~USD12.94)
Get the Nalgene Wide Mouth here.
---
3. Sinag Bottle – affordable water bottle from a Filipino brand
---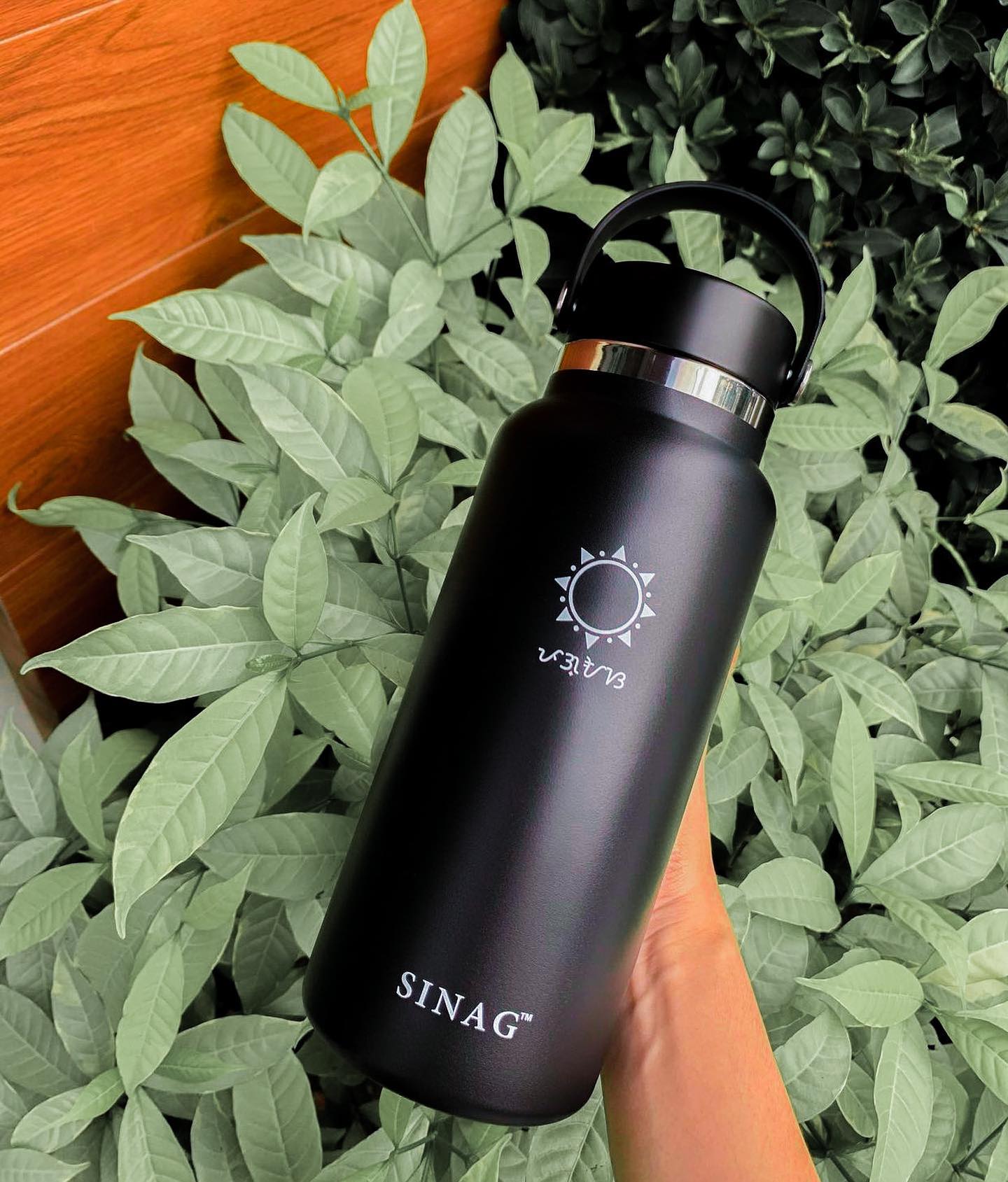 Image credit: Sinag Bottle PH
Sinag Bottle PH is a homegrown brand that sells 946ml (32oz) insulated bottles that are both food-grade and BPA-free at an affordable price. It features double-wall insulation, which allows it to keep your beverage hot for 12 hours and cold for 24 hours. 
Depending on how you like to drink, you can opt to get your Sinag Bottle with a classic flex cap or with a spout with their sporty twist cap. You can also add extra protection to keep your beverage from spilling by purchasing a silicone boot from the brand to make its base non-slip. Like high-end water bottles, it also has a powder-coated finish on its interior, allowing for easier grip.
The Sinag Bottle comes in 8 colors, including Charcoal Black, Morning Fog, Cotton Candy Purple, and Sunrise Pink. If you wish to have a more personalized water container, the brand also offers bottles that are customized with decals.
Price: P899 (~USD17.90)
Get the Sinag Bottle PH here.
---
4. Thermos One-Push Tumbler – controls the flow of warm liquid to keep you from burning yourself
---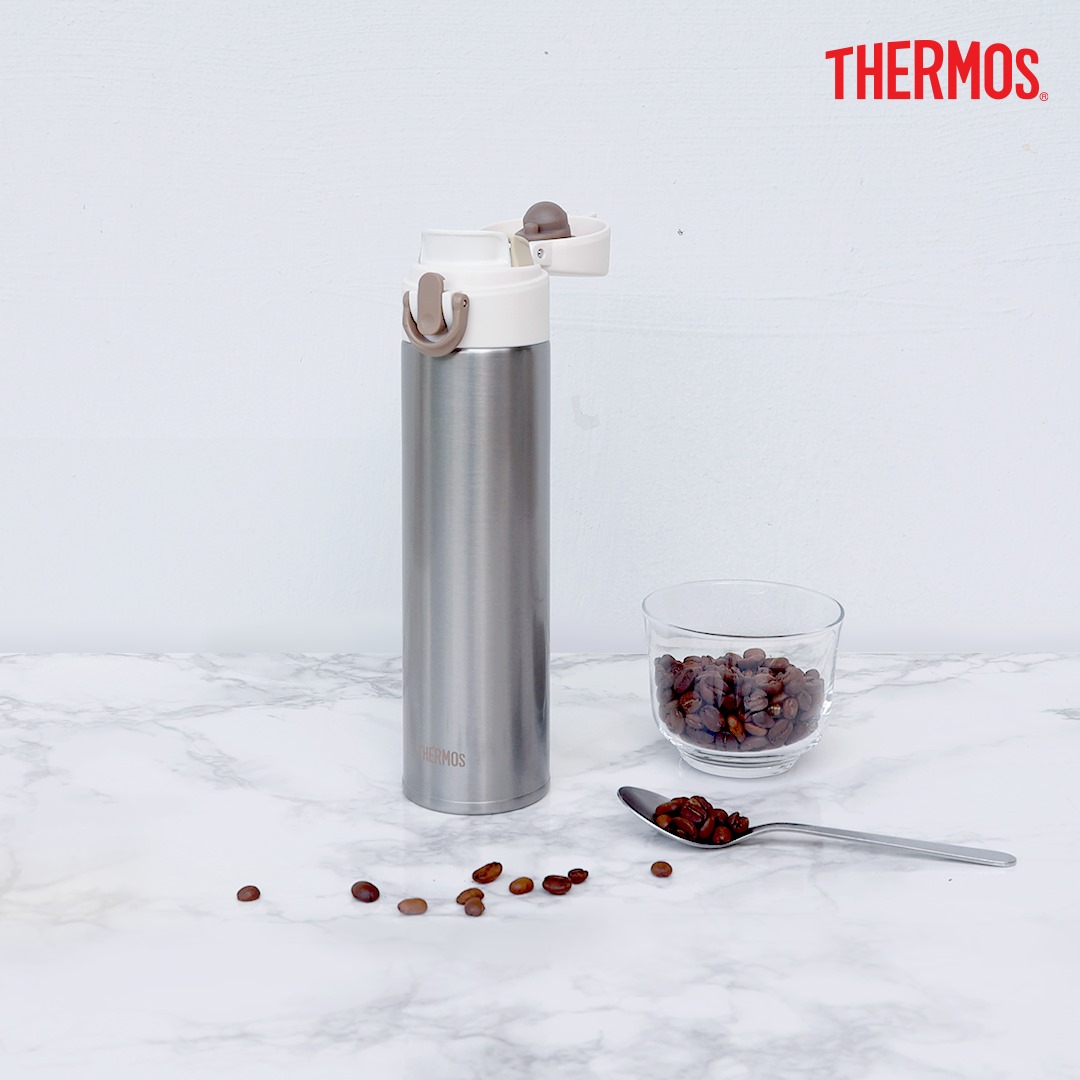 Image credit: Thermos Philippines
Coming from a globally trusted brand for insulated food and beverage containers is the Thermos One-Push Tumbler which can keep your drinks insulated for 6 hours. It's one-push so you can drink easily but is also leak-proof when locked. 
If you tend to forget that you're drinking a hot beverage, it also features an ergonomically designed lid for a controlled flow of warm liquid, reducing the chances of burning your tongue. While it has all these neat features, it's still easy to clean with a detachable pouring lid.
The tumbler has 400ml or about 13.5oz capacity and comes in silver, black, blue, and hot pink.
Price:  P1,990 (~USD39.61)
Get the Thermos One-Push Tumbler here.
---
5. Zojirushi Tumbler SM-QAF60 – for people who are always on the go
---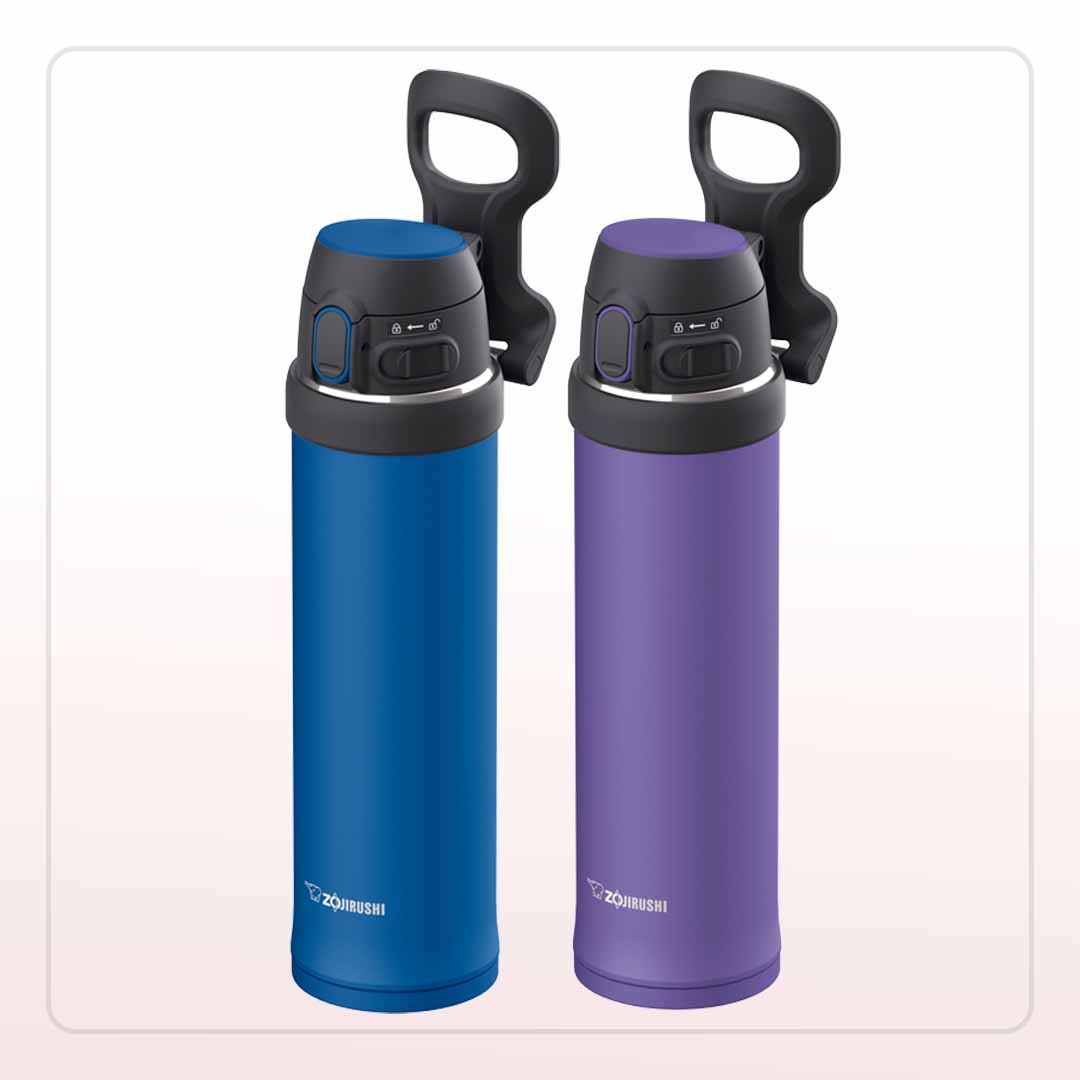 Image credit: Zojirushi
From the trusted Japanese appliance brand Zojirushi that is known for its rice cookers and insulted food containers comes the Zojirushi Tumbler SM-QAF60, a vacuum-insulated, stainless steel bottle that is great for keeping drinks hot or cold for 24 hours.
It's easy to use with its one-touch open stopper. At the same time, it also has a safety lock feature to prevent spillage. With its lightweight design and flip-and-go handle, it's perfect for people who are always on the go.
On top of these features, this water container's inner coating also prevents odors, stain, and rust, which allows you to use it for a long time.
The Zojirushi Tumbler SM-QAF60 comes in one size – 600ml (20oz) – and 2 colors, blue and purple.
Price:  P2,500 (~USD49.76)
Get the Zojirushi Tumbler SM-QAF60 here.
---
6. Corkcicle Canteen – perfect water container for clumsy individuals
---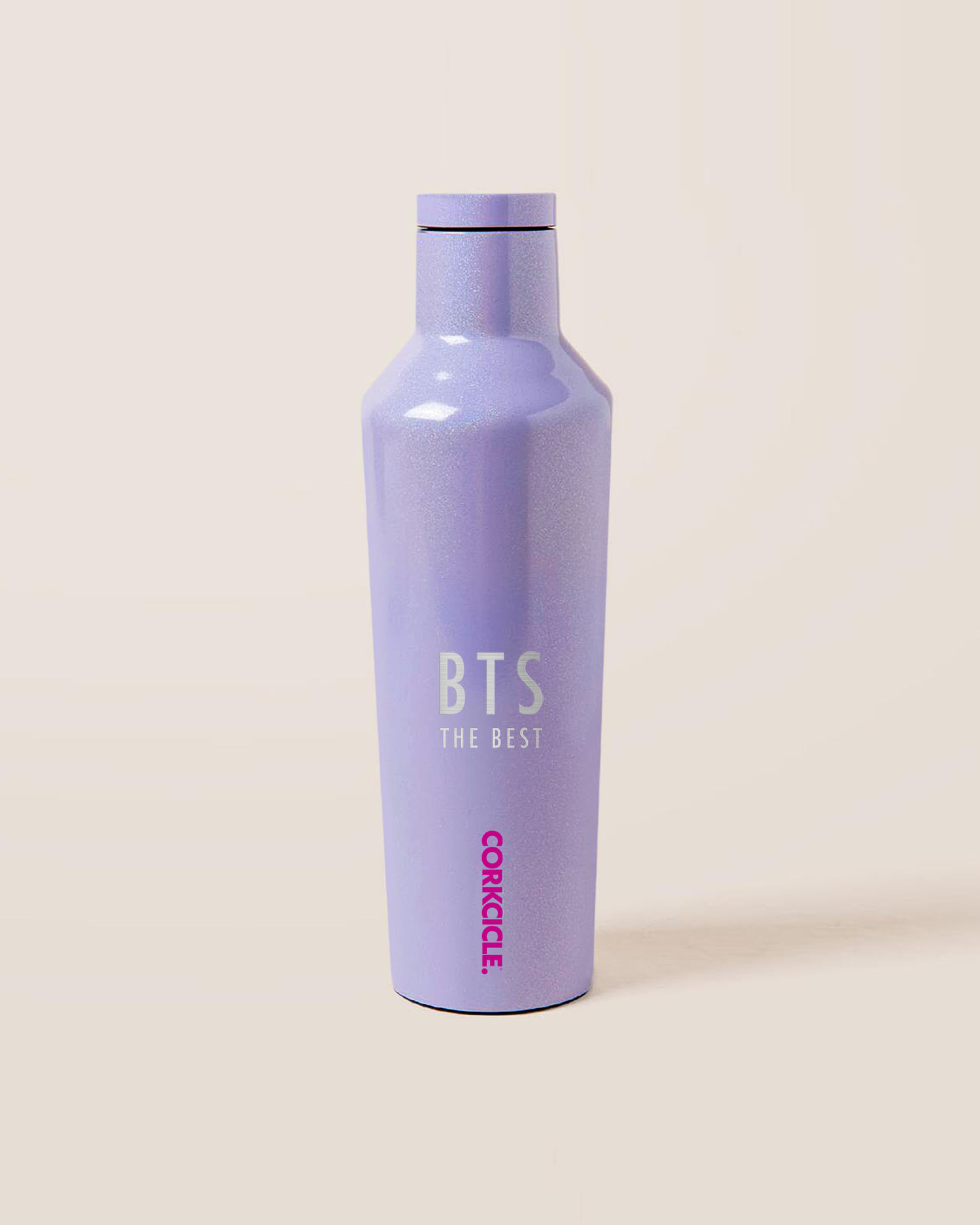 You can get an engraving of a phrase or a simple illustration to personalize your Corkcicle Canteen
Image credit: CORKCICLE Philippines
The Corkcicle Canteen is the ideal water bottle for self-confessed clumsy individuals. It has flat sides which allow you to grip it easily and a non-slip bottom that helps prevent spills.
If you often find yourself losing your belongings, Corkcicle offers a solution by letting you customize your water container. You can get a canteen with an engraving of your name, a phrase, or even a simple illustration.
Triple-insulated, this water container keeps drinks hot for 12 hours and cold for 24. Its wide opening even fits ice cubes for people who want their drinks extra cold.
The Corkcicle Canteen is BPA- and lead-free and comes in 4 sizes – 266ml (9oz), 473ml (16oz), 591ml (20oz), and 739ml (25oz). There's also a sports canteen variant which has a straw for easier drinking during high-intensity exercises.
Price: P1,295 (~USD25.78)
Get the Corkcicle Canteen here.
---
7. Okeito Hydra Bottle – comes with 3 different types of lids
---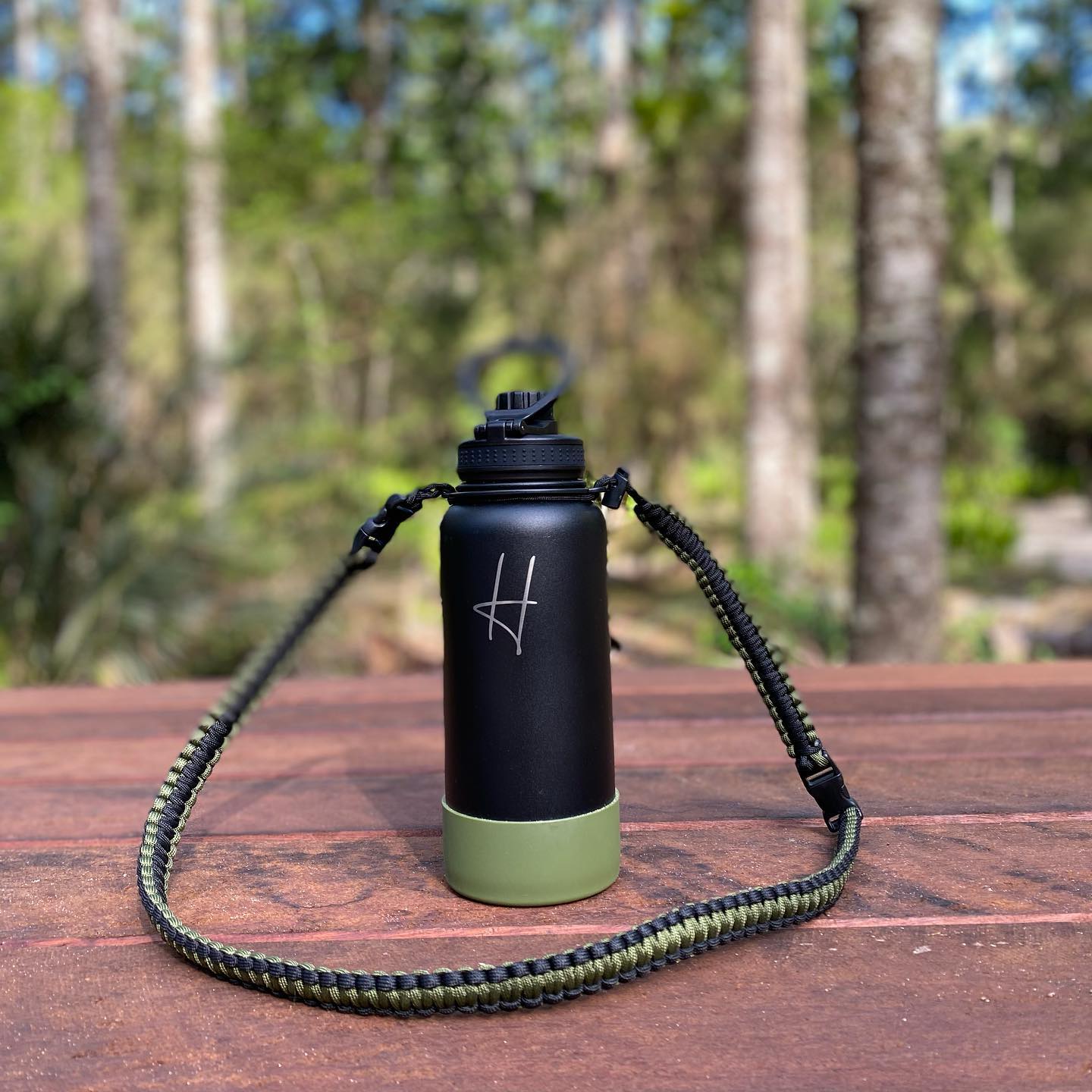 Image credit: Okeito
The Okeito Hydra Bottle is a 946ml (32oz) lightweight water bottle that comes with 3 types of lids to suit your various activities – the chug, straw, and flip & slip lids. On top of these, it also comes with a straw, a straw brush, and a bottle brush, so you won't have to go through the hassle of buying these to keep your water bottle clean.
This water container is also insulated, keeping your beverage hot for up to 12 hours and cold for 24 hours. It's also made of BPA-free, food-grade stainless steel and promises zero odor and no metal aftertaste.
The Okeito Hydra Bottle comes in a sleek black color. Its frosted matte powder finish makes the color long-lasting and keeps the container from slipping from your hand.
Price: P2,050 (~USD40.81)
Get the Okeito Hydra Bottle here.
---
8. S'well Original Bottle – wide range of colors and styles that suit different aesthetics
---

Image credit: S'well
If you want a water bottle that screams you without having your name on it, the Original Bottle from the brand S'well is your best bet. It comes in different colors and styles to suit different aesthetics.
There're a variety of pinks such as pink topaz and geode rose, earth tones such as sedona and green jasper, greys such as silver lining and smokey quartz, and blacks such as onyx and London chimney.
The brand is not all about aesthetics either. The company claims that their 739ml (25oz) stainless steel Original Bottle keeps drinks cold for 48 hours and hot for 24. Besides being leak-proof, the bottle also doesn't allow condensation to form on its outer surface, so you can carry it around in your bag with no fuss.
This water bottle also comes in 266ml (9oz) and 503ml (17oz) variants, so you can get one in the size that fits your needs.
Price: P2,400 (~USD47.86)
Get the S'well Original Bottle here.
---
9. Kleen Kanteen TKWide Insulated – can keep drinks cold for over 5 days
---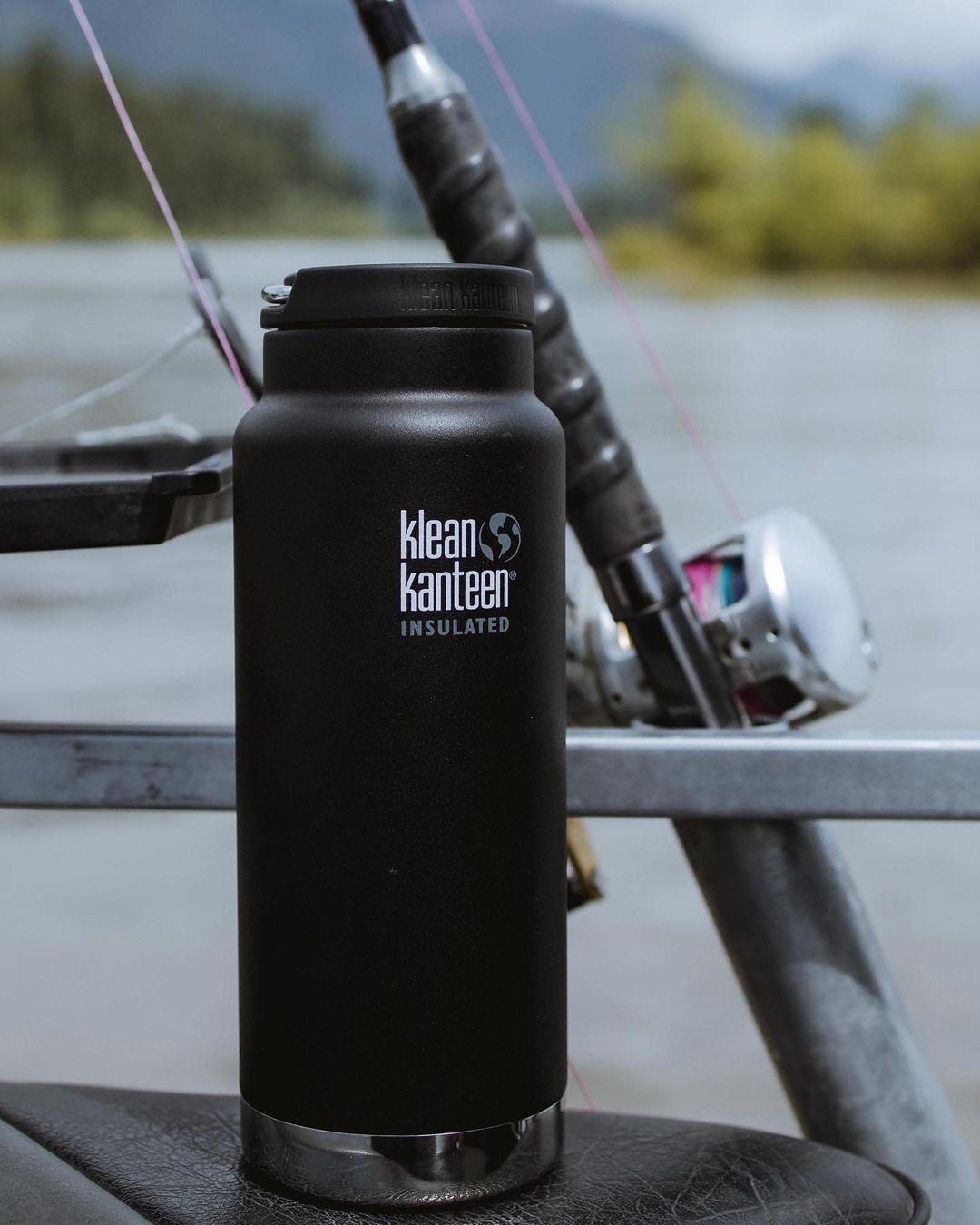 Image credit: @kleenkanteen
Besides being one of the bigger insulated water containers out there, the Kleen Kanteen TKWide Insulated 1,893ml (64oz) water bottle's insulation capacity is astounding. It can keep your drink hot for 38 hours and iced for 135 hours or over 5 days.
Its wide-mouth feature even lets you easily add ice into your drink, allowing you to enjoy an ice-cold drink anytime during camping trips and long drives.
The 64oz canteen comes in shale black and brushed stainless, but its 355ml (12oz), 473ml (16oz), 591ml (20oz), and 946ml (32oz) variants come in different colors. These smaller canteens keep your drinks hot or cold for less time than the 64oz but still keep drinks at your desired temperature for longer than other brands.
To personalize your water bottle, you can get your name or an emoji engraved for just P150 to P250 (~USD2.99 to USD4.99).
Kleen Kanteen's products are also BPA-free. They also offer a lifetime warranty which covers manufacturing defects not limited to thermal defects and rust.
Price: P3,800 (~USD75.78)
Get the Kleen Kanteen TKWide Insulated here.
---
Water bottles in the Philippines that suit every need
---
Some people may not like bringing their own drink containers due to bulkiness, leaks, and condensation inside their bags. However, the list above only goes to prove that there's a perfect water bottle for every need.
Many canteen brands these days even offer a variety of styles so you can carry your water bottle around and have it match your outfit.
Also check out:
---
Cover image adapted from: HydroFold Technology and Sinag Bottle PH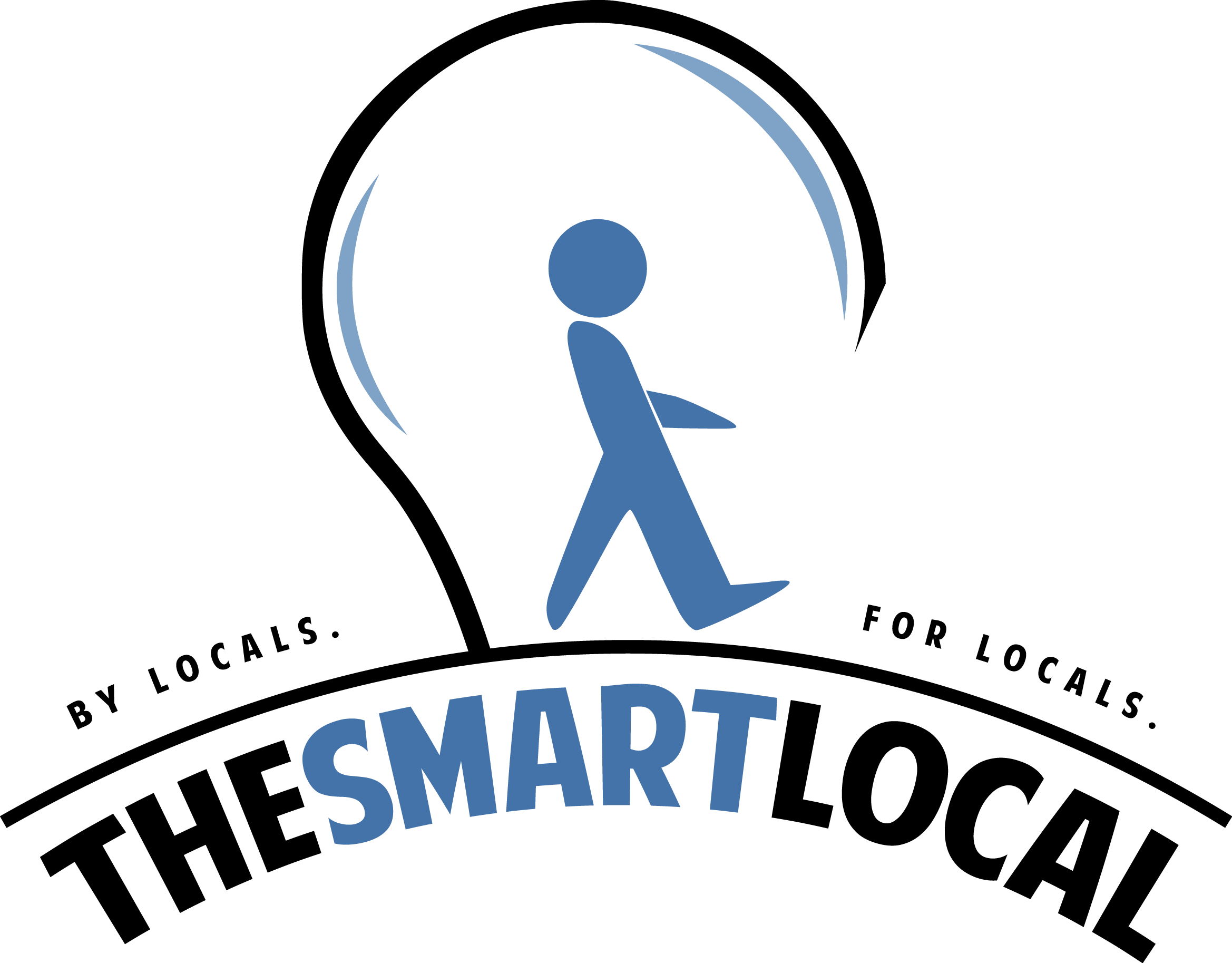 Drop us your email so you won't miss the latest news.