Wireless earphones in the Philippines
---
Wireless earphones may be small, but they add a lot of convenience in our day-to-day tasks. Whether we're hitting the gym or moving around our room while participating in Zoom calls, these small accessories indeed have made our lives easier, not to mention we can also look good wearing them. 
But since they don't often come cheap, purchasing a pair should come with thorough research. Taking into consideration features from sound quality to battery life, we've compiled 9 of the best wireless earphones around to help you find the best pair suitable to your needs and budget. 
---
– Under P5,000 –
---
---
1. SoundPEATS TrueFree 2 – best for workouts
---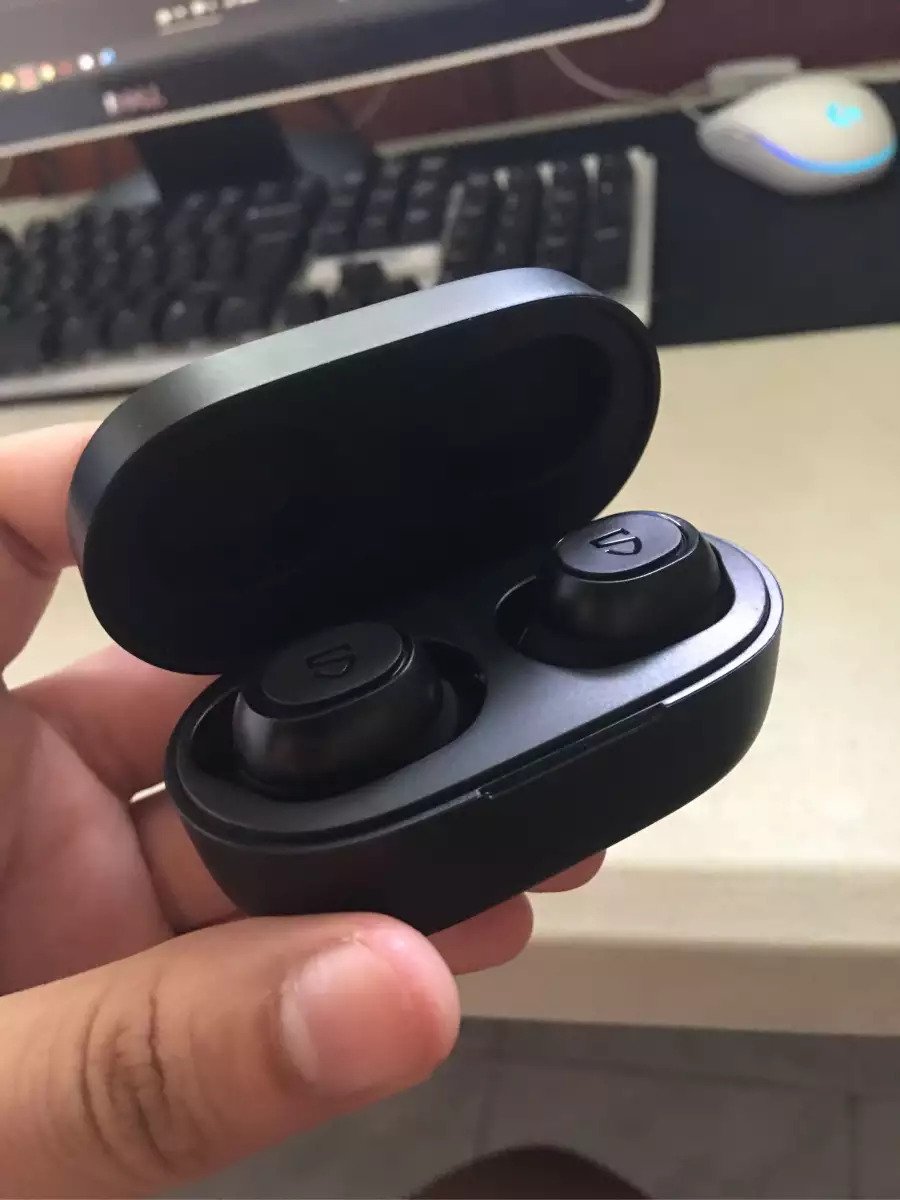 Image credit: Fuji L. 
Fitness enthusiasts looking for earbuds that won't fall during jogging or intense workouts should check out SoundPEATS TrueFree 2 (P1,190, ~USD23.88) made up of silicone ear fins. The pair also has an IPX7 waterproof rating, which means it is heavy rain- and sweat-resistant. 
When you need catchy songs to keep you going, they provide an engaging bass that won't muffle other sounds. But one of the downsides of TrueFree 2 is the battery life – they only last up to 4 hours – so they may be for occasional or light users only. 
Get the SoundPEATS TrueFree 2 here.
---
2. Mezone B6 – comes with a unique rubber block case
---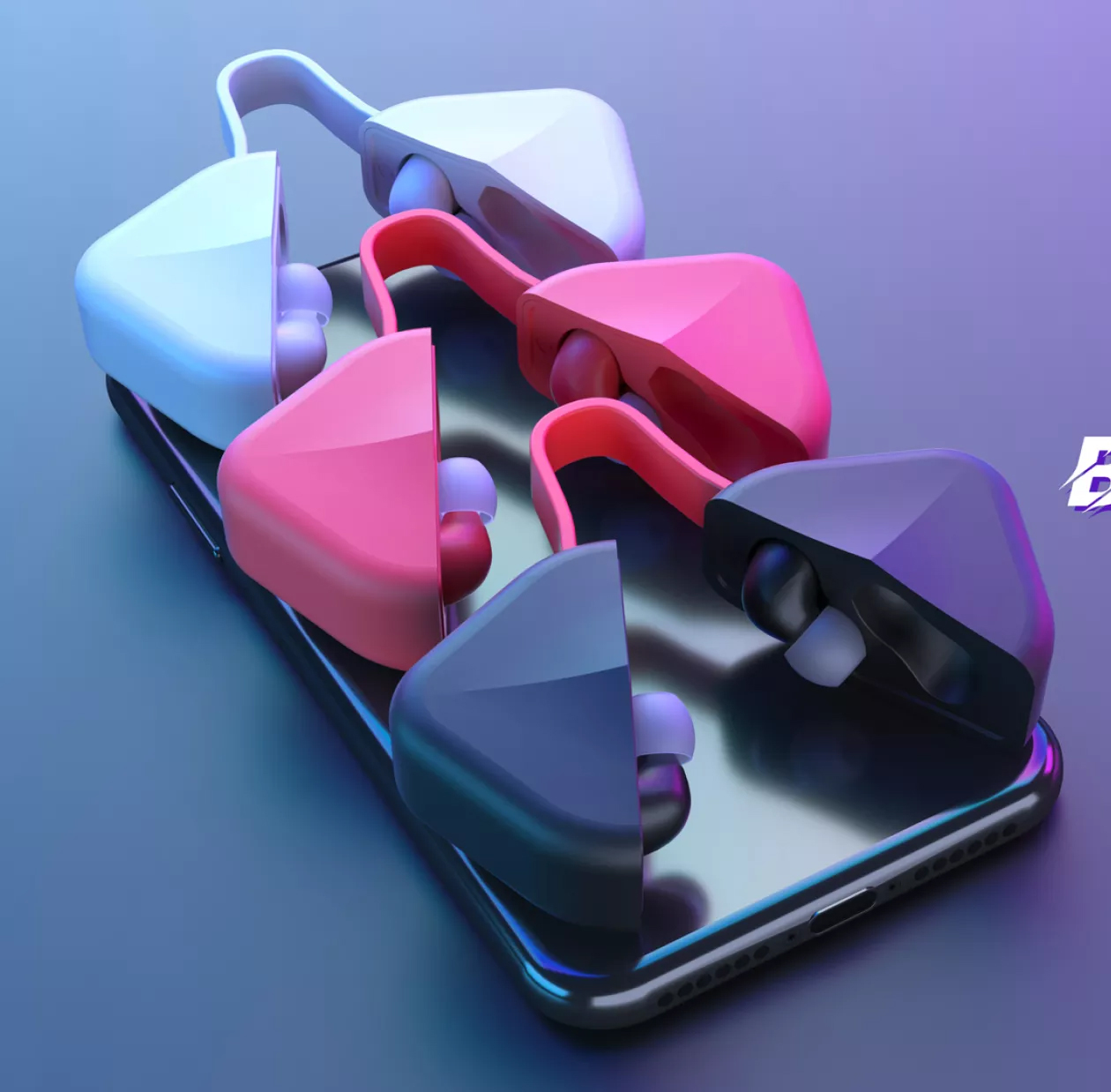 Image adapted from Lazada
If you're worried about the wear and tear that may accumulate in the long term when opening and closing your earbuds' plastic case lid often, Mezone B6 (P1,999, ~USD40.12) comes with a unique casing made up of a rubber block with two sides that you can pull apart instead.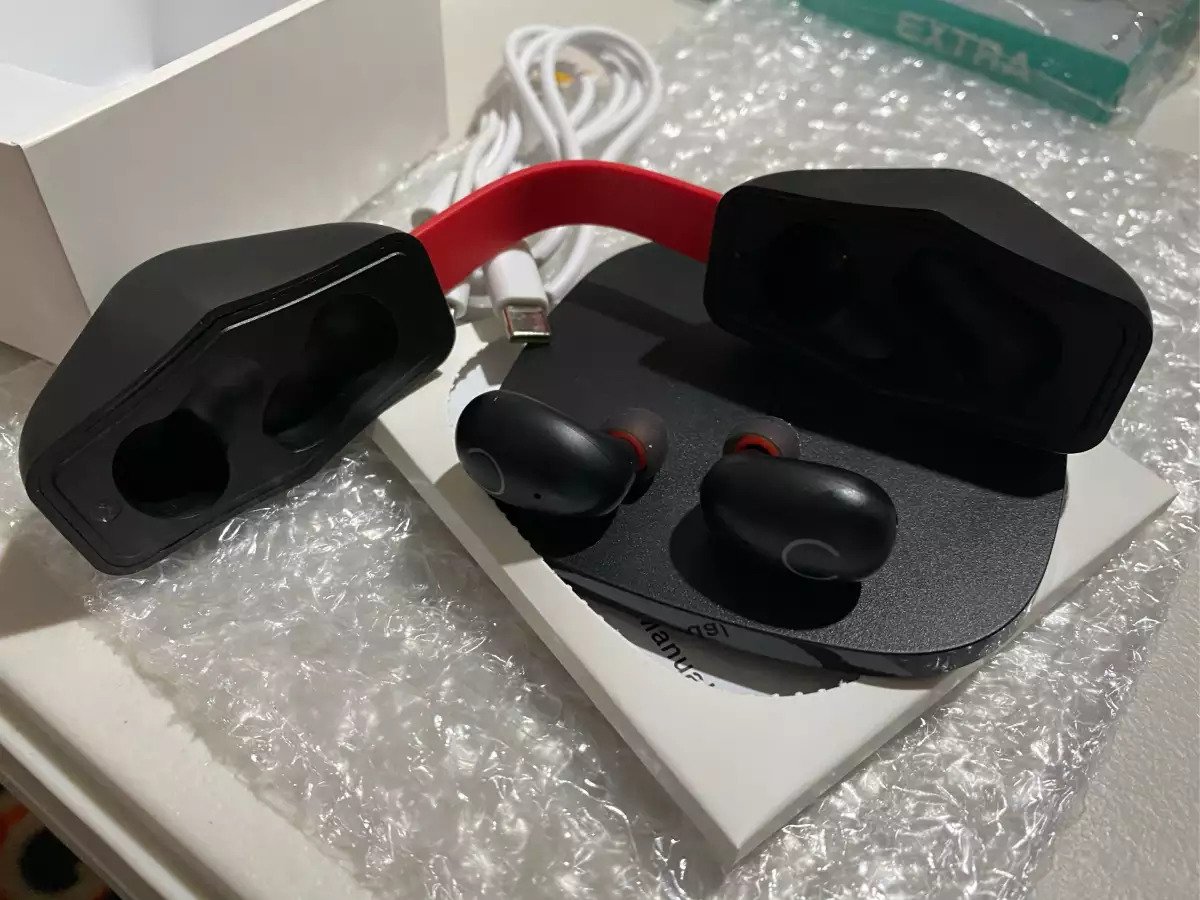 Image credit: Alvin A. 
Aside from the unique casing build, the bean-shaped earbuds that can last up to 7 hours also provide good sound with an emphasized bass even in sweaty environments, given that they're also rated IPX7. 
Get the Mexone B6 here.
---
3. Xiaomi Redmi Airdots 3 – good overall performance at an affordable price
---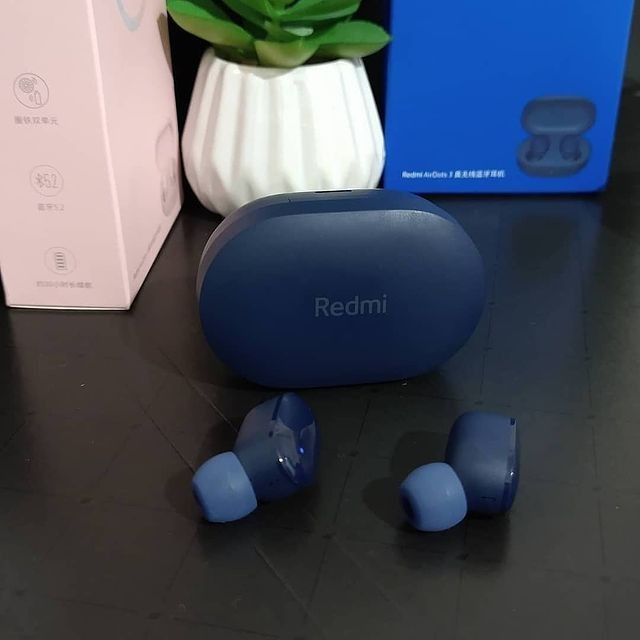 Image credit: @mixiaomi.co
For folks who don't want to invest big at the moment yet want to get bang for their buck, the Xiaomi Redmi Airdots 3 (P2,351, ~USD47.18) are a good way to start.
For starters, the wireless buds provide clear sound whenever you're listening to podcasts or videos, or for conversations during online calls. However, unlike pricier buds, expect less punch when it comes to listening to music. They're also not as suitable for calls outdoors that may be interrupted by noise. 
They can last up to 6 to 7 hours per charge, making this pair good company for a day at work or school. 
Get the Xiaomi Redmi Airdots 3 here.
---
4. JBL Wave 100 TWS – budget offering from JBL, with dual equalizer
---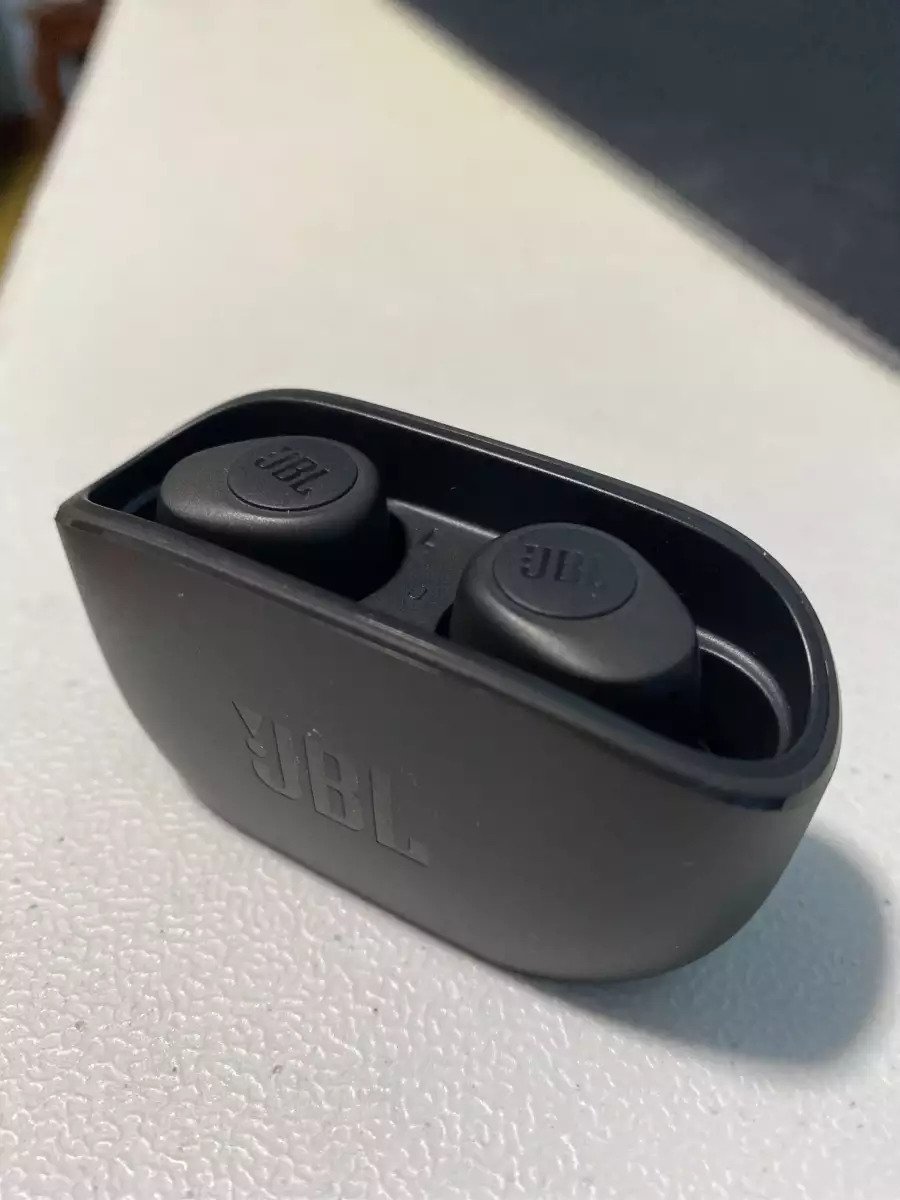 Image credit: Judith A. 
JBL products are not always expensive – you can find their affordable true wireless earphones on offer, such as the JBL Wave 100 TWS. At only P2,499 (~USD50.25), they look as flawless as their more expensive counterparts and are also equipped with sound adjustment functions. 
Easily accessible with its topless case, the buds have a dual equalizer that lets you choose two sound modes. Fans of bass sound can also enjoy using the earphones for up to 5 hours.
Get the JBL Wave 100 TWS here.
---
5. HUAWEI Freebuds 3 – open-fit earbuds convenient for long use
---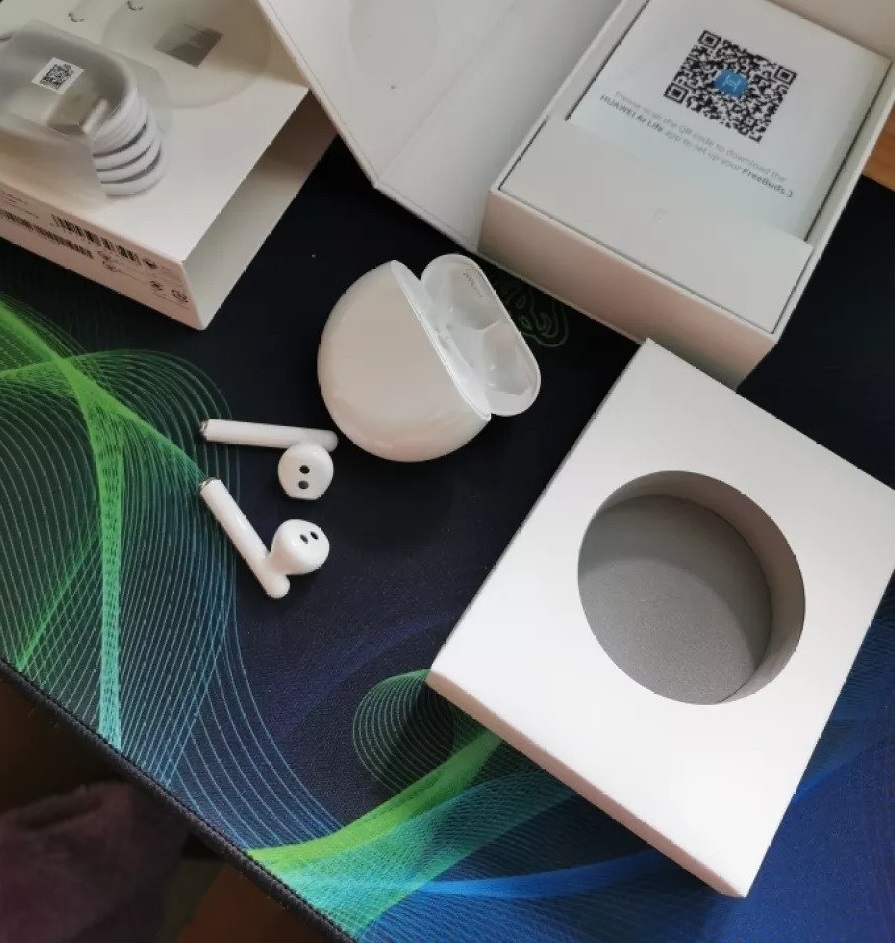 Image credit: Jonas C. 
When a huge chunk of your day-to-day life needs reliable earbuds, the HUAWEI Freebuds 3 (P4,999, ~USD100.55) might be your best bet. They have an open-fit design comfortable for your ears for long periods of time, since open-fit earphones don't stick too much to your ear canals unlike buds with silicone tips. You can also not worry about the case taking up too much space, as it's small enough to disappear inside a pocket. 
But while this model offers comfort, there are some trade-offs to its design. Since it's an open-fit, you can't expect so much from its active noise cancellation and noise isolation features. When it comes to sound quality, you can definitely enjoy listening to your playlists with the powerful midrange sound. Vocals and instrumentals are also rich, but don't expect deep bass from these earbuds. 
Get the HUAWEI Freebuds 3 here.
---
– From P7,000 –
---
---
6. Samsung Galaxy Buds Pro – best sound quality from Samsung earbuds
---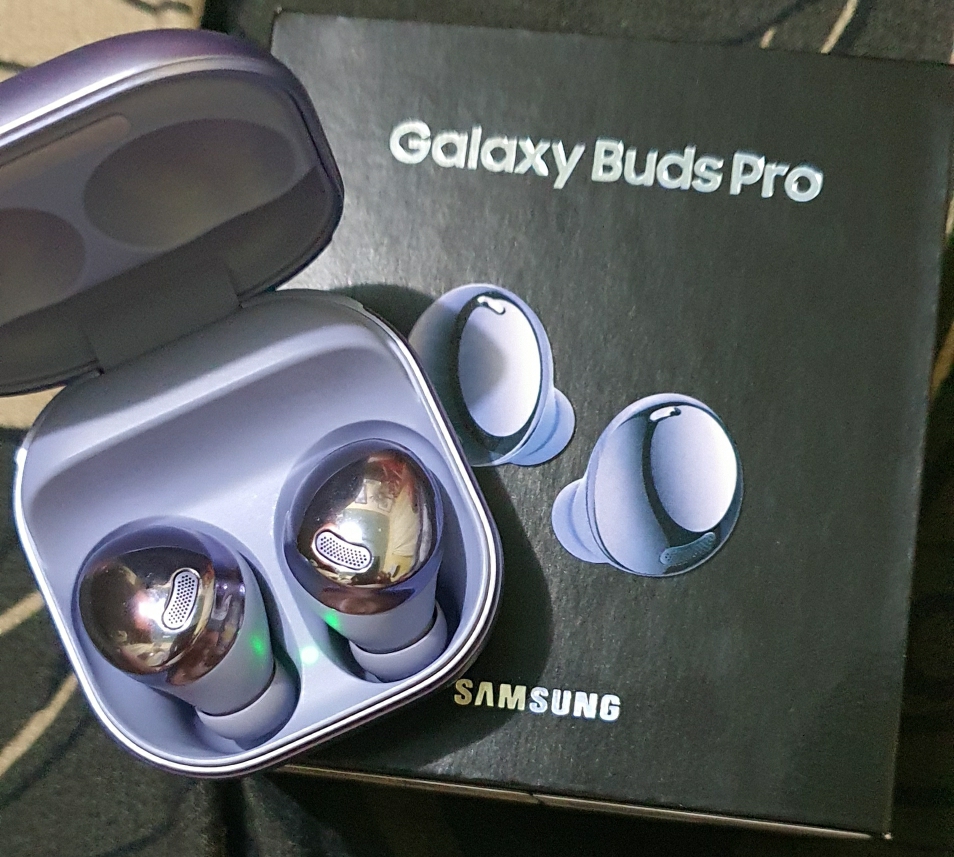 Image credit: Eeyan A. 
For Samsung fans, the Samsung Galaxy Buds Pro (P7,490, ~USD150.29) are your best bet from Samsung's current lineup of wireless earbuds. They've got everything you need to enjoy your playlist whatever the task is – whether you're sitting at work or out jogging.
For starters, they provide our ears with decent sound emphasized by good bass, and offer noise cancellation courtesy of rubber tips. And with their IPX7 rating, you can be sure that you can hit the gym with these earbuds that resist sweat. The battery life can be a bit of a downside, though, as it's only about 5 hours long.
Get the Samsung Galaxy Buds Pro here.
---
7. Jabra Elite 75t – lightweight buds with bass-heavy sound
---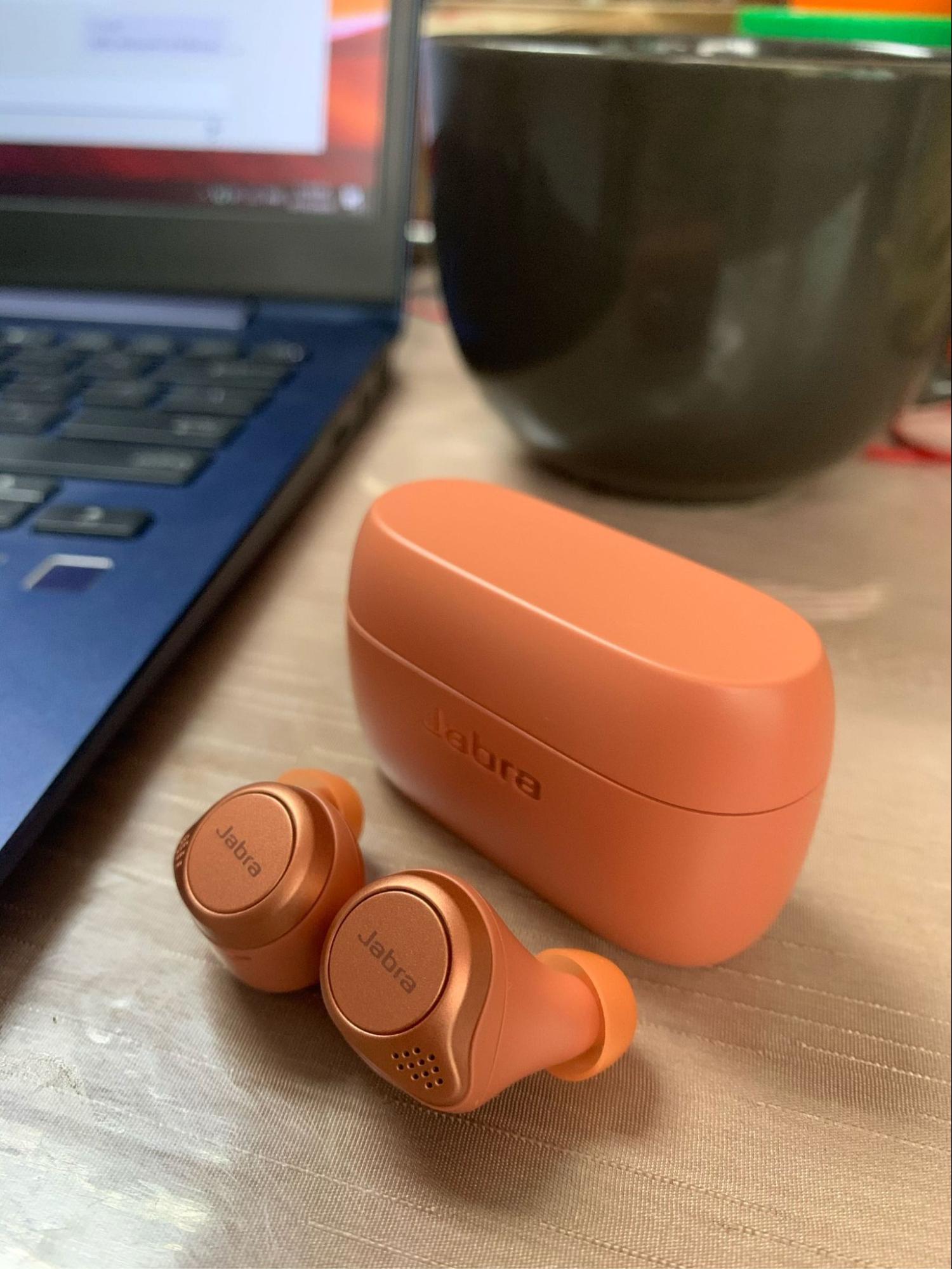 Image credit: G
The Jabra Elite 75t (P7,699, ~USD154.85), available in eye-catching sienna, mint green, and navy aside from black, are as practical as they are aesthetic. Made up of soft plastic, both the earbuds and the case are lightweight, making them a good choice if you tend to be out and about. Compared with its previous models, the Elite 75t's earbuds are smaller as well. 
With its IP57 rating that means they're rain- and sweatproof, you can also rest assured that they won't get easily damaged from your commutes or workouts. Those who listen to EDM or heavy metal may also relish the bass-heavy sound, but when things go over the top, you can always adjust the bass through the Sound+ app. Noise cancellation works well, and if you need to hear what's going on around you, the HearThrough feature allows you to hear outside sounds. 
Battery life isn't a problem, as you can tune in to music with the Elite75t for about 7 hours. 
Get the Jabra Elite 75t here.
---
8. Harman Kardon FLY TWS – features a leather-like panel
---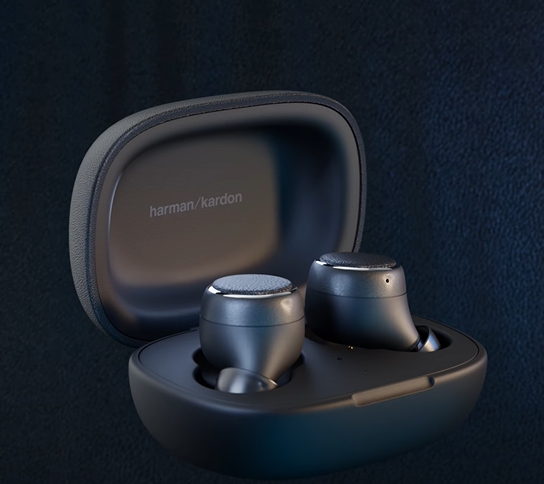 Image credit: Harman Kardon
If you're all about looking professional, the Harman Kardon FLY TWS (P8,549, ~USD171.57) will be an eye-catching steal. Featuring a case with panels boasting a gorgeous, leather-like finish and an aluminum inlay, they exude a premium feel. What's more, they're paired with strong bass to deliver just the right quality of sound. 
Despite their traditional aesthetic, their techy Amazon Alexa and Google Alexa assistant can help you navigate around your playlist. That aside, the earbuds have their share of drawbacks. This model may not be the best for the gym given their slightly unstable fit.
Capable of lasting up to 6 hours, the pair is definitely better for more focused listening while you do lighter, stable tasks. 
Get the Harman Kardon FLY TWS here.
---
9. Sennheiser Momentum True Wireless 2 – premium sound quality for audiophiles
---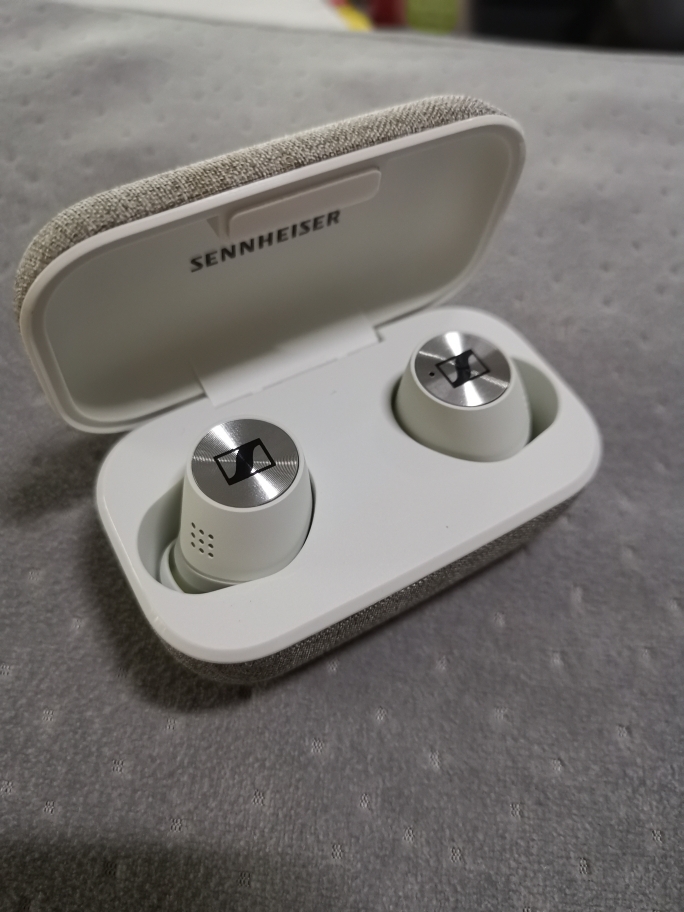 Image credit: Ana F. 
Audiophiles who wouldn't mind spending a bit more to get the best listening experience should check out Sennheiser Momentum True Wireless 2 (P17,390, ~USD349.42). They're considered by many tech geeks as one of the best pairs of buds out there, and we can see why.
The pair has every feature you'd want in your earbuds. For one, they have precise, excellent sound accentuated with a rich texture. If your study or work requires a lot of online calls, they'll give your voice a crisp microphone sound as well. Plus, you can use them for as long as 7 hours.
Folks who are looking for active noise cancellation will not be disappointed with the True Wireless 2's noise cancellation that you can turn on and off. And even though you don't switch this feature on, you'll still get some passive noise cancellation. 
Those who like to hit the gym can also enjoy the pair's splashproof and sweatproof features given their IPX4 rating. Pros aside, they may not be the best fit for some people's ears, as they're slightly bigger than other wireless earphones. 
Get the Sennheiser Momentum True Wireless 2 here.
---
Best wireless earphones
---
Wireless earphones indeed make a lot of difference especially when we're multitasking and need a good pair of buds to boost our productivity. 
And while there are many options available online, the pairs we've listed above should help you narrow down your choices according to your preference and budget. 
Also check out:
---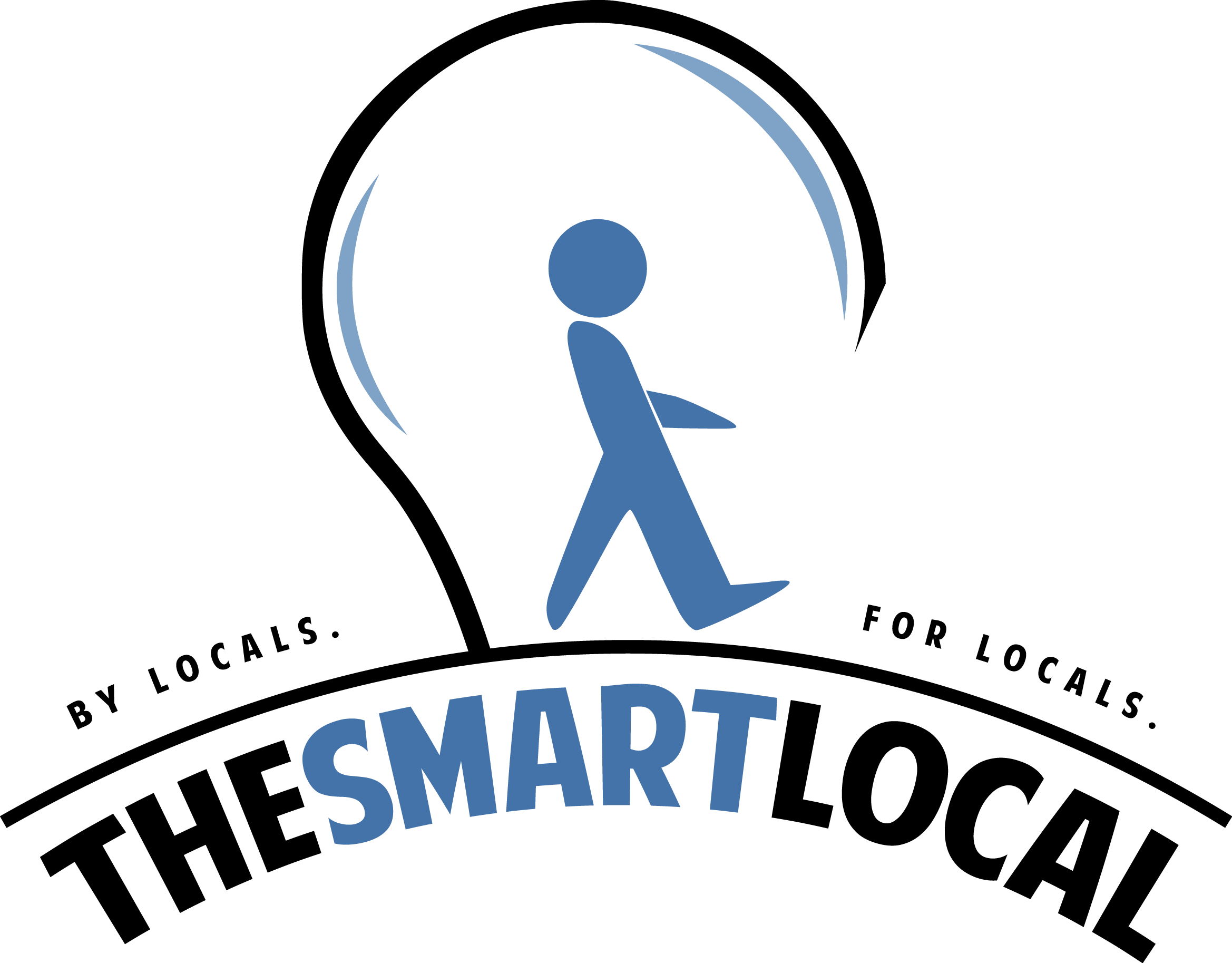 Drop us your email so you won't miss the latest news.