Mechanical keyboards you can order online
---
While most Filipinos are not that particular with what we're typing with, a global movement has slowly crept into the psyche of Pinoy gamers, tech enthusiasts, and desktop set-up collectors – the mechanical keyboard. 
Here, we list 9 mechanical keyboards you can get in the Philippines at different price points.
---
What are mechanical keyboards anyway?
---
Keyboards can be divided into two kinds. The first are called membrane keyboards, which are usually silent, soft press, and are oftentimes seen in laptops. Mechanical keyboards, on the other hand, can feel clicky or clacky when pressed because of different moving parts under the keycaps. 
Ask anyone who's into this type of tech, and they'll say it can quickly become a rabbit hole of endless mods and online shopping to achieve the most silent, clickiest, or thockiest keyboard. 
---
– Budget mechanical keyboards –
---
Not everyone is willing to spend a significant amount of money on keyboards; some just want an entry-level accessory with reasonable price and performance. So, if you are shopping around for something different from the usual membrane keys, check out:
---
CPS CT87 – wired and clicky
---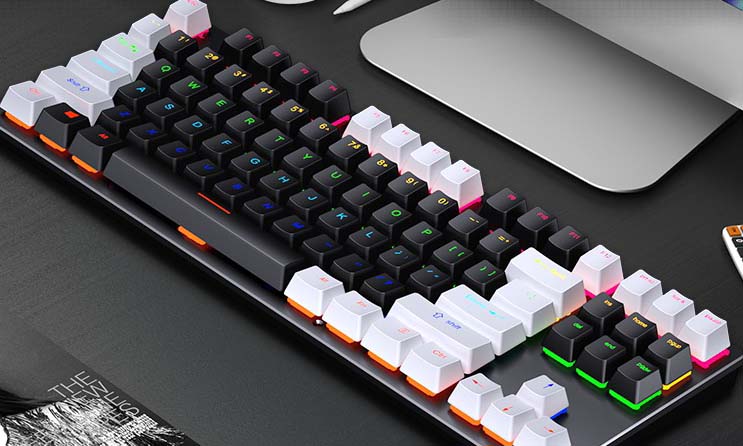 Image credit: CPSTech
If you're looking for a starter keyboard but don't really want to shell out a significant amount of money, then the CPS CT87 (P685, ~USD13.35) might be right for you. It's primarily made out of lightweight hard plastic, using a wired USB 2.0 connection, and has bright RGB key lighting. 
It comes with non-removable blue switches under each key, meaning that the sound of your typing or gaming would be similar to multiple pen clicks– adding an exciting audio stimulation while you work or play. 
Get the CPS CT87 here.
---
Gigaware K880 – economical and reliable
---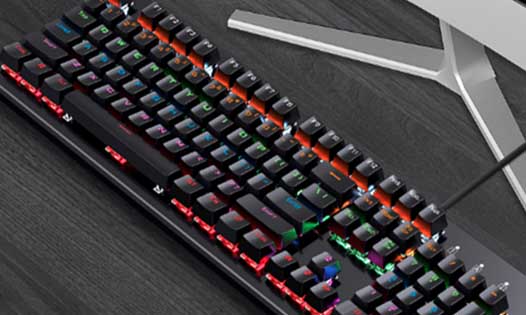 Image credit: Gigaware

The Gigaware K880 Mechanical Keyboard (P829, ~USD15.98) resembles the original PC keyboards back in the early 2000s – it's simple, clicky, and practical. It  has a complete layout, which means it has the number pad, function rows; with properly spaced navigation keys, and letters. 
The K880 is as basic as it gets, with a USB 2.0 wired connection without Bluetooth functionality. Still, it does the job like the OG keyboards from clunky decades-old desktops. Perfect for casual gamers and younger users, the K880 provides the feel and sound of a clicky and responsive keyboard at a very budget-friendly price. 
Buy the Gigaware K880 here. 
---
Redragon K617 FIZZ – provides RGB lighting in a compact design
---

Image credit: Redragongaming
If you're a gamer, you might also be into RGB lighting set-up for your computer rig. The Redragon K617 FIZZ Mechanical Wired RGB Gaming Keyboard (P1,145, ~USD22.29) can give you that; plus, it's hot-swappable with Redragon switches, which allows you to customize the sound of your keys.
Although it doesn't support wireless connectivity, it's durable and tested for 50 million keypresses, has dedicated software for assigning key function, and has a detachable type-C connector. If you want a little bit more of functionality at an affordable price, the Redragon K617 FIZZ is your best bet.
Buy the Redragon K617 here.
---
– Mid-range mechanical keyboards –
---
Those who want more functionality and higher quality can go for these mid-range choices that can be easily purchased from online shopping platforms here in the Philippines.
---
Ducky Mia Pro V2 – reliable connectivity in colorful designs
---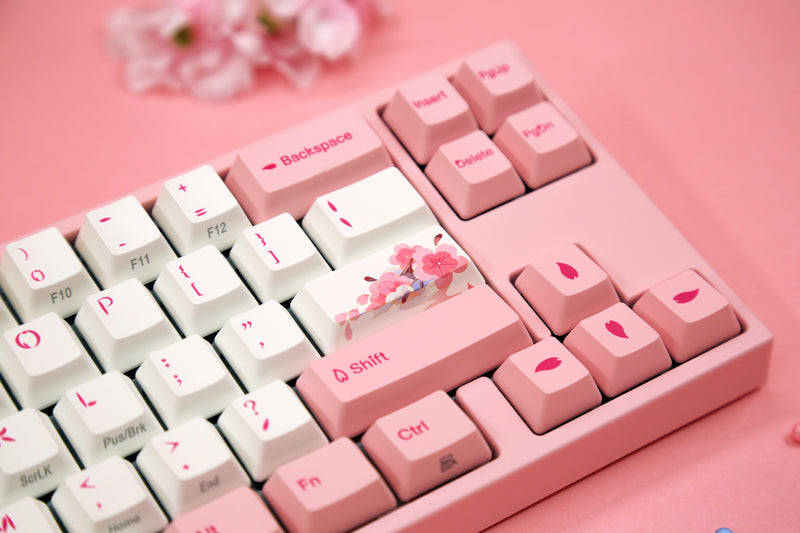 Image credit: DataBlitz

Clicky, responsive German-made Cherry switches are one of the main features of the Ducky Mia Pro V2 (P5,795, ~USD15.97). It connects using a removable USB Type-C cable, and has a solid build. The key functions can be easily programmed through compatible software.
The Ducky Mia Pro is available in the sakura color-way for those who want a pink accent, and a pro summit design that features white and blue colors with a mountain top graphic. If you're looking for a functional and a fun pop of color on your desktop set-up, this model is great for you.
Buy the Ducky Mia Pro V2 here.
---
Keychron K2 V2- trusted name, maintains quality and functionality
---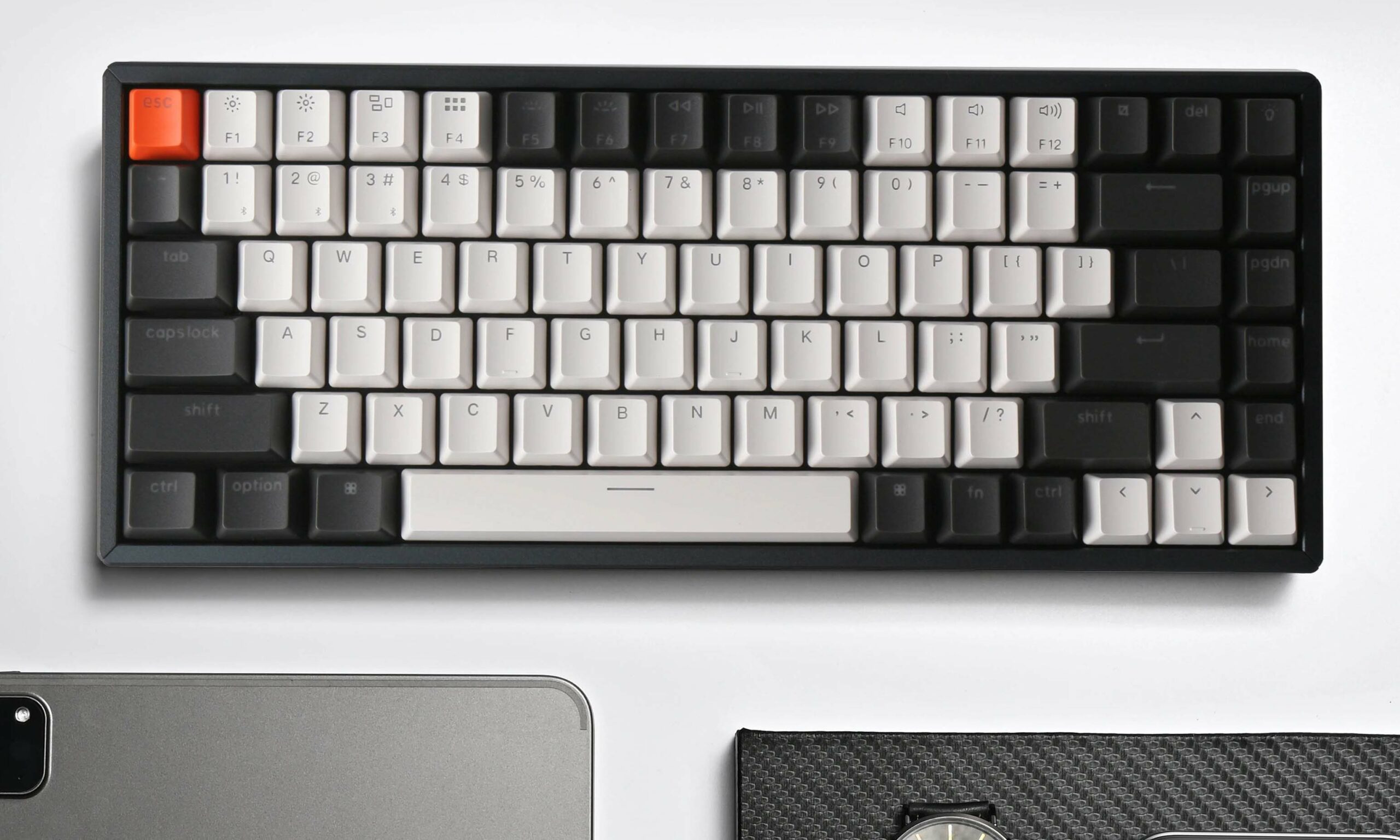 Image credit: Keychron

The Keychron brand is one of the pioneers in the mechanical keyboard industry. So it's no surprise that its Keychron K2 V2 (P4,295, ~USD83.66) continues to be a favorite among collectors and newcomers because of its minimalist design and straightforward interface. 
The Keychron K2 has an aluminum body frame, high-quality keycaps, a Bluetooth 5.0 connection, USB Type-C removable wire, and reliable switches. It's a keyboard that doesn't really need much extra setup work out of the box. Get the Keychron K2 for a quintessential mechanical keyboard look and function.
Buy the Keychron K2 here.
---
RK Royal Kludge RK84 Tri-Mode RGB – maximized functions at an affordable price
---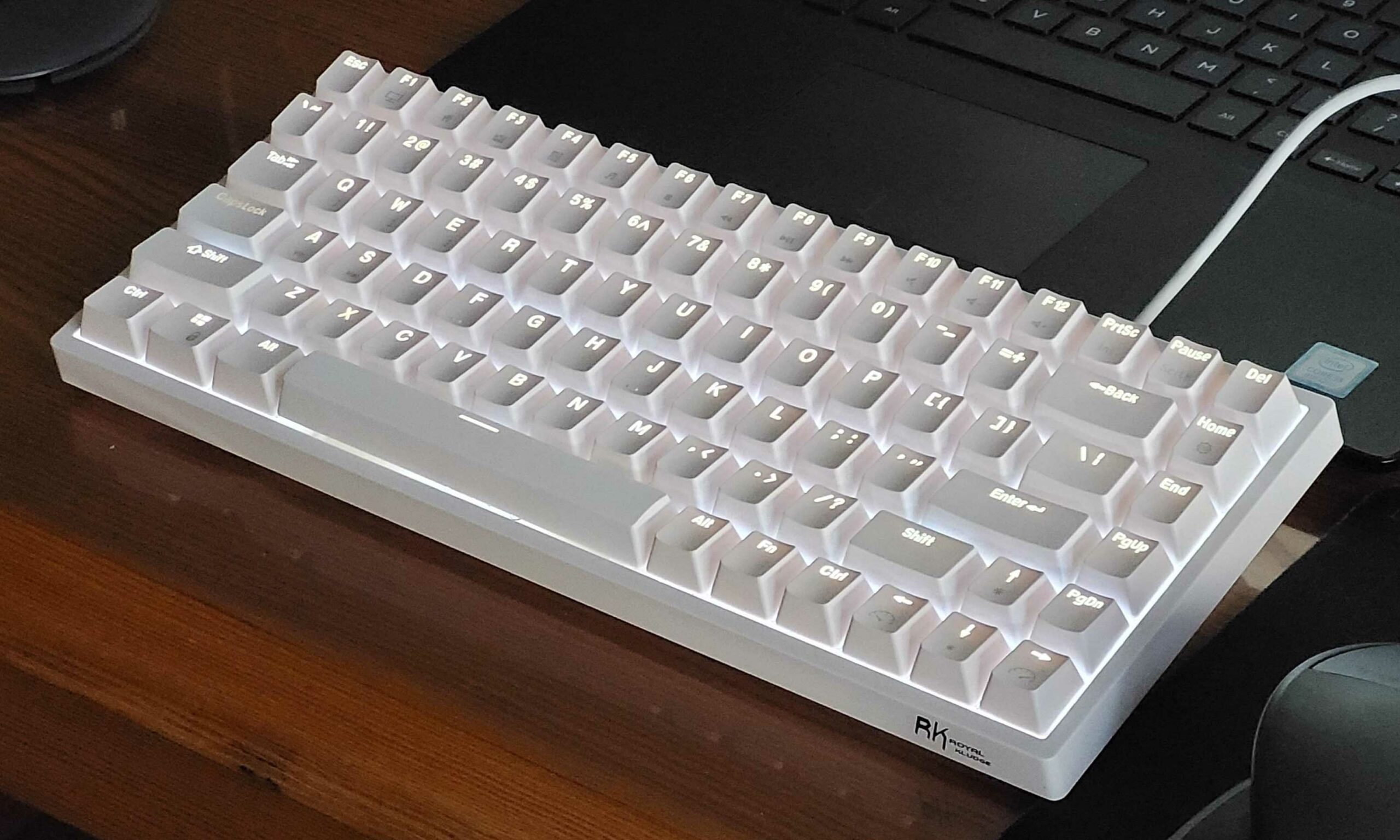 Image credit: kingfisher722 
The RK Royal Kludge RK84 (P2,595, ~USD50.55)  has everything most high-end models would charge extra for. With Bluetooth 5.0, a 2.4Ghz wireless dongle, and a removable USB Type-C cable, it's hot-swappable and supports three-pin and five-pin switches, which allows easy customization.
This model also has USB 2.0 connectivity, magnetic footpads, multiple RGB settings, software customizability, and a massive 3750 mAh battery. If you think you'll eventually mod your keyboard, either for the looks or sound, this is a great piece you can start on without breaking the bank.
Get the RK Royal Kludge RK84 here.
---
Razer Blackwidow Lite – tactile but silent
---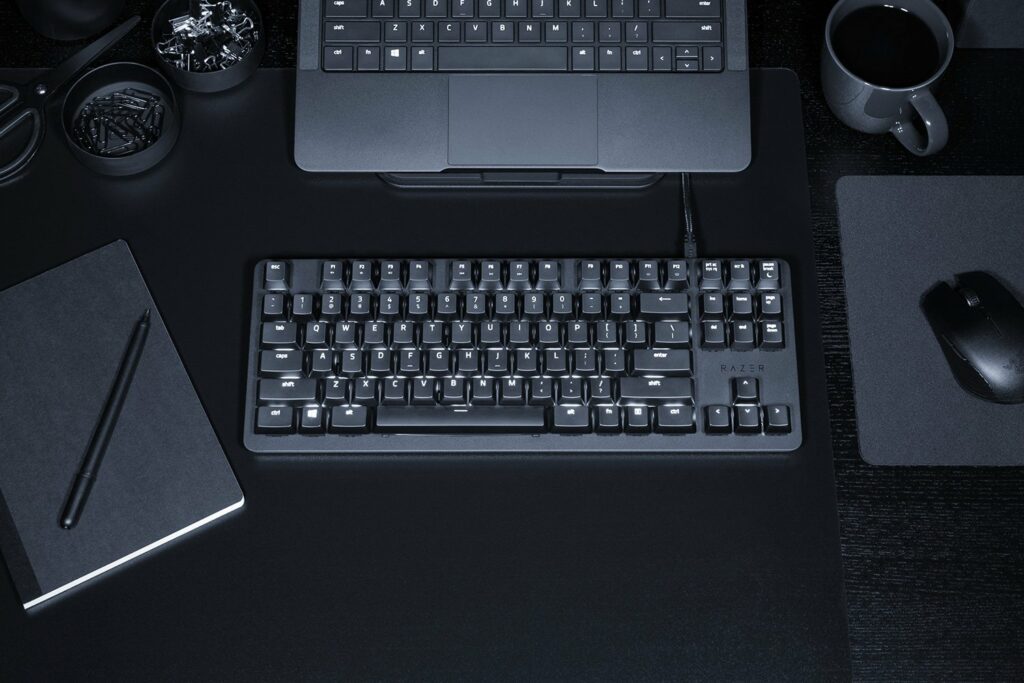 Image credit: Razer
Not everyone wants a really loud click or thock when they play games or type. The Razer Blackwidow Lite (P4,495, ~USD87.47) remains clicky but silent enough that your office mates or roommates – if you're working from home – wouldn't get annoyed.
It has individually lit keys, so you can expect optimal brightness and has a removable wire that allows you to pair it with any coiled cable of your choice. This keyboard is best used for study and work sessions.
Buy the Razer Blackwidow Lite here.
---
– High-end mechanical keyboards –
---
Those who are deep into keyboard modding know how quickly the costs can add up. But, it's a fair trade in order to achieve the best-sounding and smoothest-feeling keystroke of your life.
The following models are some of the most premium keyboards available in the Philippine market.
---
Roccat Vulcan 121 AIMO – full-sized and ready for the serious gamer
---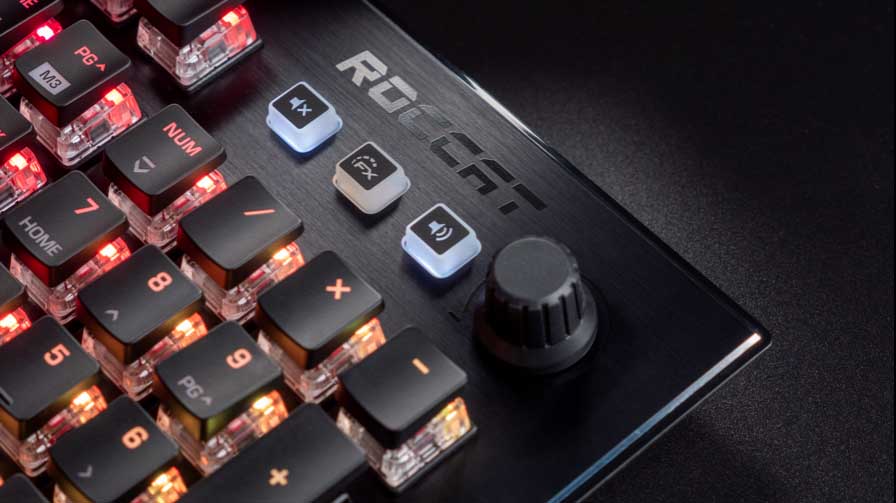 Image credit: Roccat

The ROCCAT Vulcan 121 AIMO (P9,697, ~USD188.67) is a high-end mechanical keyboard suited for serious gamers. It boasts the ROCCAT-developed Titan Switches that provide swift and preise keystrokes while maintaining its tatility. 
It is available in a complete layout, including the numpad, function keys, and provides enough space for the arrow keys when you're playing. It has dust-resistant features, a sleek detachable palm rest, and long-life LED lighting. Get the Vulcan 121 for its premium parts, responsiveness, and game-readiness. 
Buy the ROCCAT Vulcan 121 AIMO here.
---
Glorious PC Gaming Race GMMK Pro – expertly pre-built
---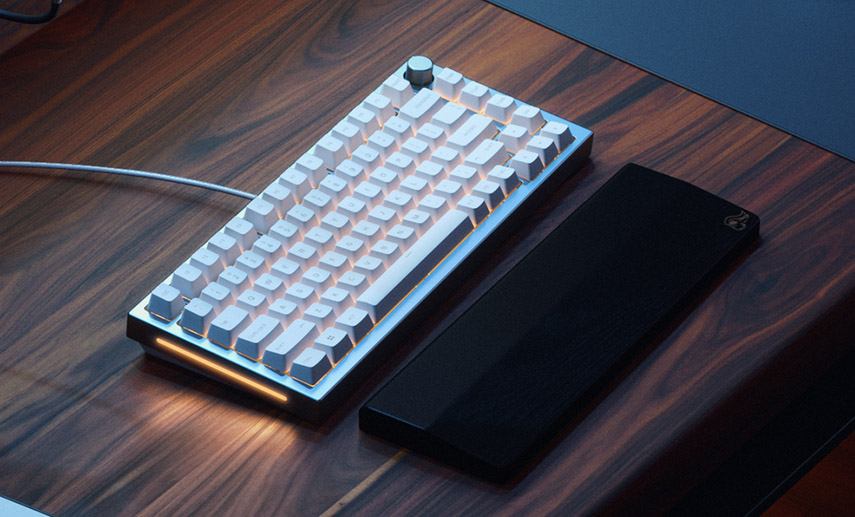 Image credit: Glorious PC Gaming

The premium Glorious PC Gaming Race GMMK Pro (P17,495, ~USD340.57) keyboard comes with pre-lubed and assembled switches; it also has a sleek stealth wrist rest, black coiled cable. It has all the functionality you would expect from a premium mechanical keyboard.
Plus, it is gasket mounted on a CNC aluminum case, optimal for deep acoustics and the thockiest of thocks. The GMMK Pro is perfect for the serious mechanical keyboard collector.
Get a Glorious PC Gaming Race GMMK Pro here.
---
Mechanical keyboards you can buy in the Philippines
---
When you first start getting into mechanical keyboards, you'll notice that most reviews are from foreign countries, and even the parts they mention all come from some far-away location.
But as the desktop set-up community continues to grow here, you can more and more easily buy great quality mechanical keyboards and spare parts here in the Philippines so you can achieve your dream desktop setup.
Also check out:
---
Cover image adapted from CPSTech, Keychron, redragongaming, Roccat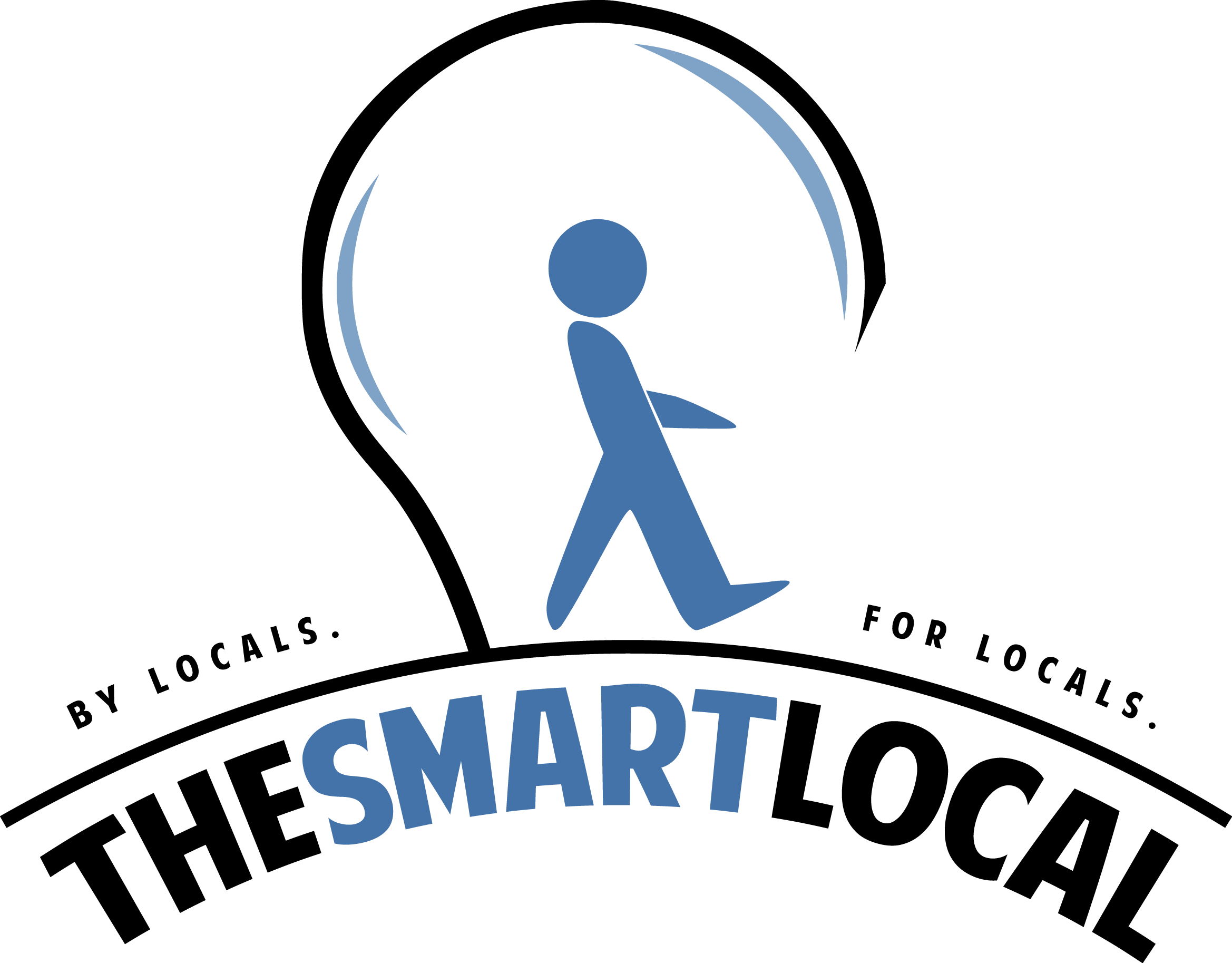 Drop us your email so you won't miss the latest news.