Classic Philippine brands that have stood the test of time
---
Many Philippine brands today have been so ingrained in our everyday culture that it's hard to imagine a time when they were just beginning in small stores somewhere in Manila.
So if you take a look back into our history books, you'll be fascinated to know how businesses such as the National Book Store and biscuits such as Sky Flakes found their footing despite meeting many challenges along the way. Here are snippets of the history of 10 of the biggest Philippine brands today.
---
1. National Book Store (1942)  – has bounced back from many crises
---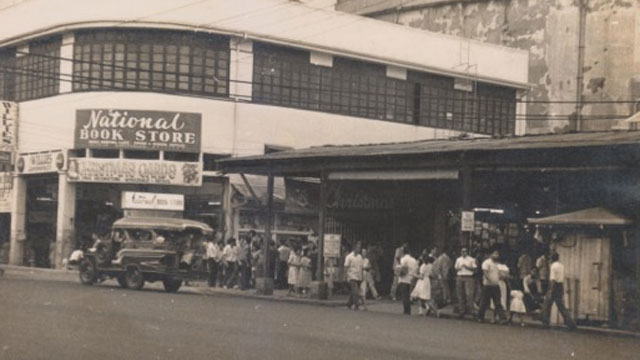 National Book Store's second branch at Avenida-Soler
Image credit: National Book Store
It's hard to recount our childhood days without mentioning our trips to a National Book Store branch before the first day of a new school year. After all, the book store has everything we need when it comes to our stationery supplies, from books down to greeting cards. But the book store wasn't always big as it is today.
It all started with the fateful meeting of Soccoro Cancio-Ramos or "Nanay Coring" and Jose Ramos at a book store named Goodwill. Nanay Coring was working at the said book store, while Jose visited it because of his sister who happened to be Nanay Coring's sister-in-law.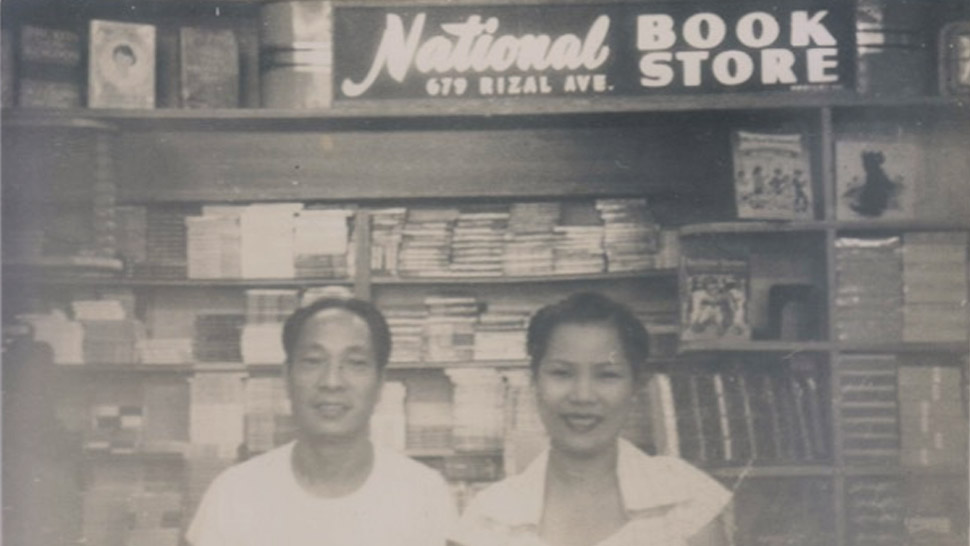 Image credit: National Book Store
The two eventually got married and soon established their own first book store near Escolta Bridge. They didn't know what to call their shop then, so they just settled for a name they always encountered back then – the brand name of their cash register, National.
Their very first store was destroyed by a fire during World War II. The second store at the corner of Avenida and Soler would also face the wrath of a typhoon, but the couple reconstructed it as a two-story shop.
Thanks to the couple's perseverance, National Book Store is still up and running today, with hundreds of branches all over the Philippines and thousands of employees.
---
2. Alaska (1972) – known for its 'Alaska boy'
---
Alaska's One-on-One campaign
Video credit: Josh Howard via YouTube
When you hear the word Alaska, you'd probably conjure a snowy landscape far off the grid in North America – or the image of a smiling boy with golden hair as depicted on Alaska's variety of milk products. Established in the Philippines in 1972, Alaska has become what it is today along with the iconic graphic of the "Alaska boy."


The Alaska Boy's image can still be seen on the milk products today.
Image credit: Alaska Milk via Facebook 
The origins of the boy have been talked about for years, with some saying that the image was inspired by someone who hails from the US state of Alaska. Others believe that Michael Uytengsu, who appeared on Alaska's famous advertisement in 1974 or the "One-on-One" campaign that also features US basketball star Cisco Oliver, is the boy on the brand's packaging. However, the company has maintained that the boy imprinted on their products is just a fictional, artist's rendition.
With memorable advertisements, as well as its own team in the Philippine Basketball Association, Alaska has stood the test of time to become one of the most recognizable milk brands in the country.
---
3. Jollibee (1975) – started as an ice cream parlor
---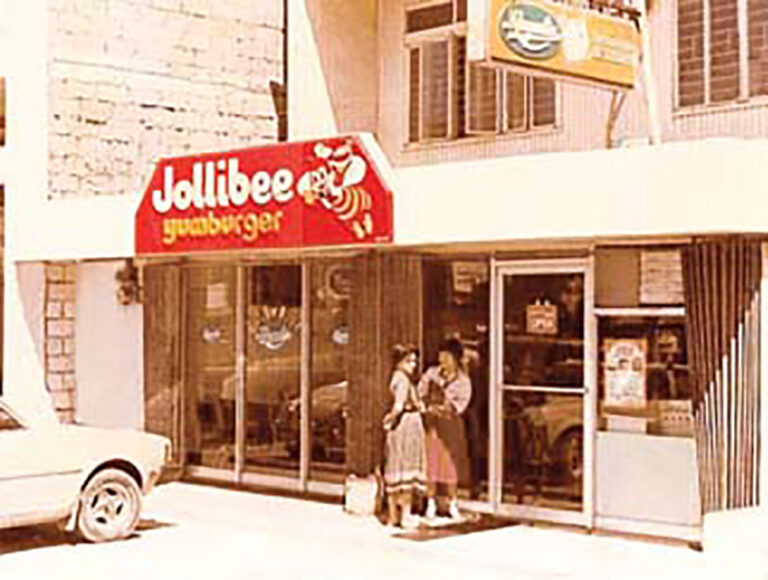 Image credit: Jollibee
If there's one bee that has been with many of us ever since we were young, it has to be Jollibee. But as with most beginnings, the success of Jollibee today can be traced back to its humble days as an ice cream parlor in 1975.
From establishing two ice cream shops in Cubao and Quiapo, founder Tony Tan Caktiong saw that he had to adapt his small businesses to the current demands of his time, so he transitioned them into fast-food restaurants in 1978.
The rest is history. Today, with its strong branding, as well as mascots and creative web dramas as advertisements, Jollibee is the biggest fast-food chain in the Philippines and has even branched out into many outlets across the world, from Southeast Asia to Europe.
---
4. Goldilocks (1966) – born out of a group of sisters' passion
---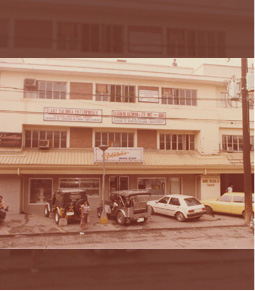 Image credit: Goldilocks 
With their delectable and colorful cakes, Goldilocks has indeed made celebrations more fun. Before the bakeshop became an institution though, there was a time when it was just beginning its foray into the world of desserts at Pasong Tamo Street in Makati.
With the resilience of sisters Milagros Leelin Yee and Clarita Leelin Go and their sister-in-law Doris, the shop around the corner would eventually find success, not only in the Philippines, but also abroad.  Taught by their father to bake, Yee and Go turned their passion into their source of livelihood.
Fun fact: They named the shop Goldilocks to symbolize the combination of the words gold and luck, which means wealth and good fortune.
---
5. Silver Swan Soy Sauce (1942) – originated in Chinatown
---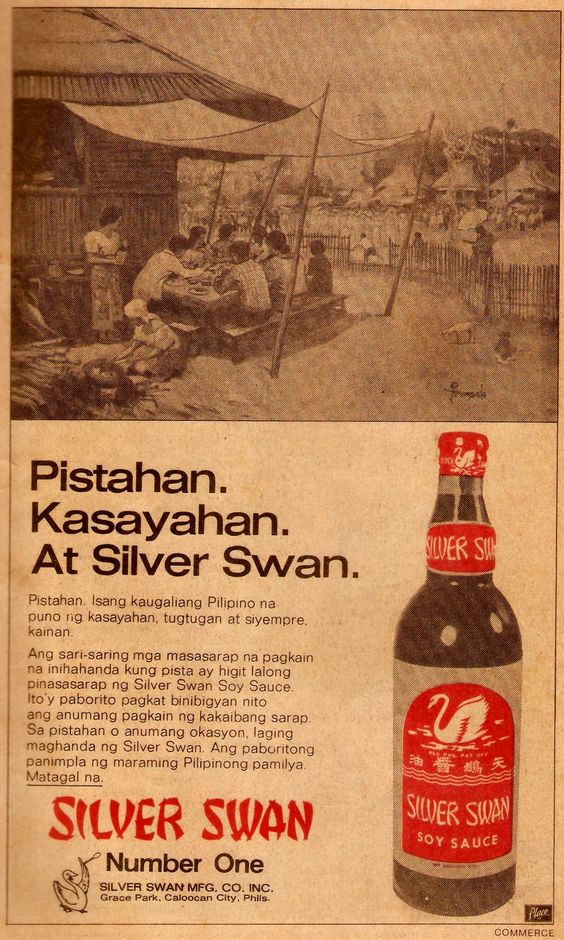 Image credit: Batang Blumentritt via Pinterest
A staple of our kitchens, Silver Swan Soy Sauce has been around for a long time. The sauce traces its roots to its founder, the late Mr. Sy Bun Suan, who set up a small business in Manila's Chinatown in the early 1940s.
A salty condiment made from soybeans, the sauce can be added as flavoring into many local dishes, so it's no wonder that it's still existing today.
The Silver Swan brand, along with its other line of products, is now managed by Nutri Asia.
---
6. Bank of the Philippine Islands (1851) – founded during the Spanish era
---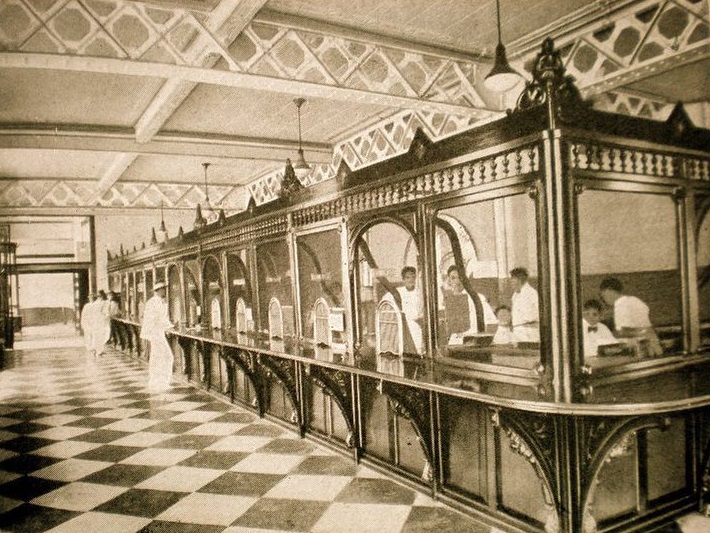 Earliest office of BPI
Image adapted from: Ambeth R. Ocampo via Facebook
Making bank and financial transactions today can be done in a snap using our smartphones, but during the old times when banking was a new concept in the Philippines, there was Bank of the Philippines Islands (BPI), Founded in 1851, it was originally named El Banco Español Filipino de Isabel II and had elegant offices as branches where uniformed men in coats and ties could be seen.
The Philippines' oldest bank, offering various types of financial services today, remains one of the most popular banks in the country.
---
7. Max's Restaurant (1945) – began operations after World War II
---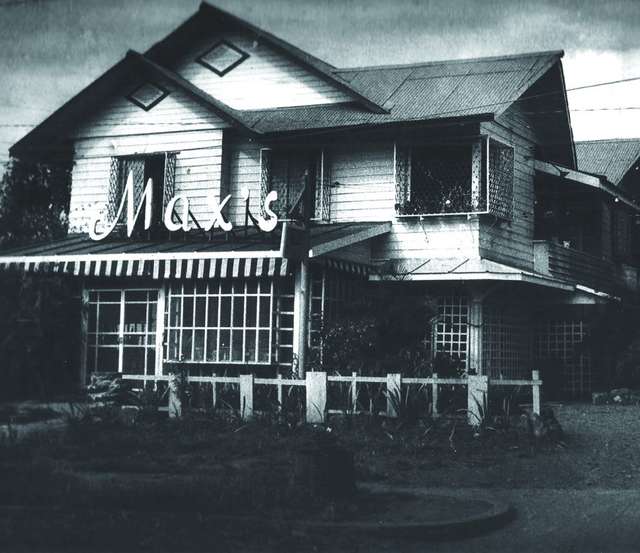 Image credit: Max's Restaurant
We now enjoy eating our Max's fried chicken in hangout spots such as malls. When it wasn't yet a restaurant though, it was a house where US soldiers dined for good food and company.
After the second world war,  Maximo Gimenez found friendship with the troops stationed in Quezon City, as they visited Gimenez's home regularly to eat. When they insisted on paying for their meals, Gimenez became inspired to open a cafe, now known as Max's Restaurant.
With its popular tagline "The House That Fried Chicken Built," the restaurant is now operating around the country and even has branches in North America, Canada, and the Middle East.
---
8. Tiki-Tiki (1909) – life-saving vitamin drops for babies
---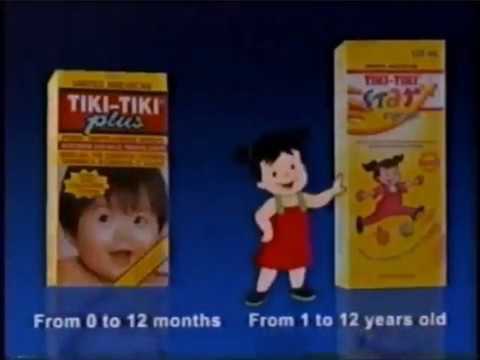 Image credit: Philippine Radio Airchecks and TV Network via YouTube
A staple vitamin supplement for babies and children, Tiki-Tiki has actually been around for more than one hundred years. Pharmacist Manuel A. Zamora was able to discover a formula in 1909, also known as "tiki-tiki", against the disease beri-beri caused by a vitamin B1 deficiency.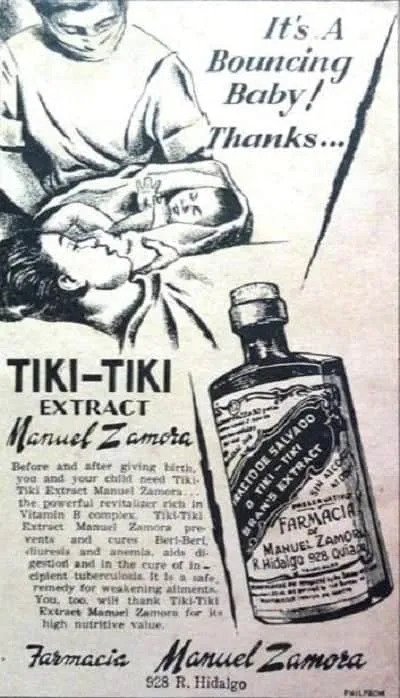 Image credit: Alex Castro Photo Collection
Composed of tiki-tiki or rice bran extract, the formula would prove crucial in saving babies' lives from beri-beri. It's now manufactured by Unilab.
---
9. Philippine Airlines (1941) – took its first flight from Manila to Baguio
---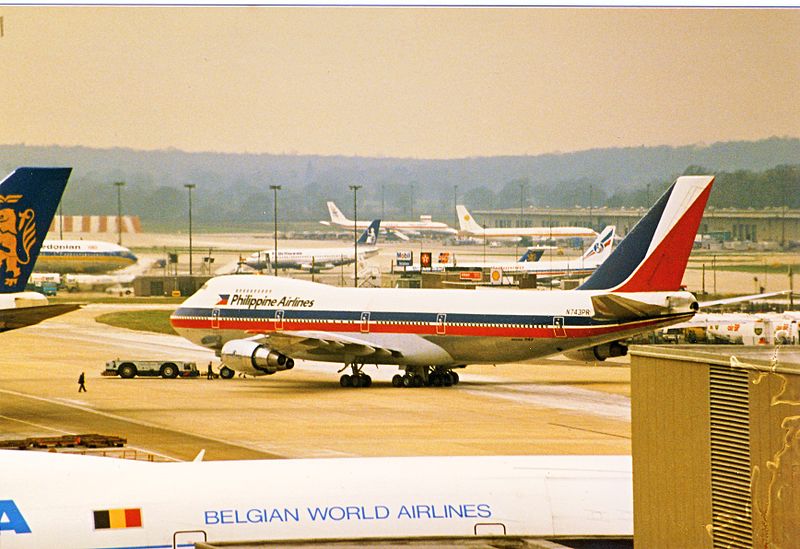 Image credit: RHL Images via Wikimedia Commons
There was a time when Philippine Airlines was just established and taking its maiden journey. Founded in 1941, the airline first took its first flight on March 15, 1941 from Manila to Baguio. A single Beechcraft Model 18 NPC-54 was used on the historic day.
Throughout the 20th century, it achieved several milestones, including its nationalization in September 1941. From starting out in the country, the flag carrier now has domestic and international destinations, including places as far as New York and London.
---
10. M.Y. San (1935) – the brand behind staple local biscuits
---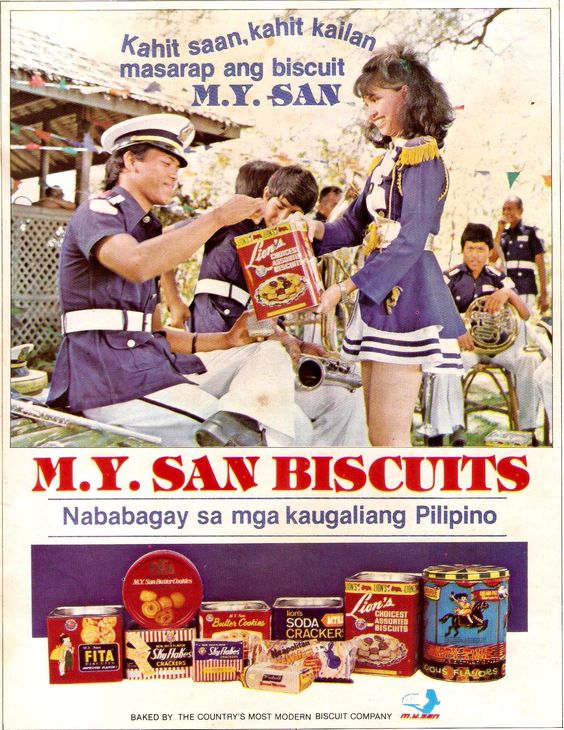 Image credit: Batang Blumentritt via Pinterest
Name a local biscuit, and the biscuits of M.Y. San will most likely be on top of your head. The brand behind favorite snacks such as Sky Flakes and Fita, M.Y. San has been making biscuits since 1935.
It started as an Escolta ice cream parlor, but through the guidance of the Mar family, the brand has become the producer of timeless staples of our local supermarket and convenience stores.
---
11. The Aristocrat (1936) – started out as a mobile canteen in Luneta
---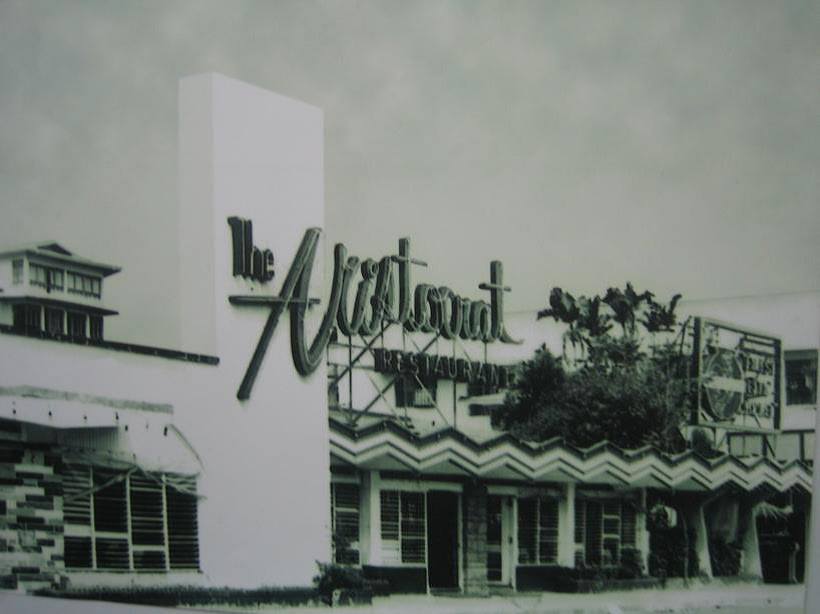 Image credit: Philippines, My Philippines via Facebook 
There was a time when The Aristocrat wasn't what it is now. Well into the 1930s, Engracia "Asiang" Cruz-Reyes started out selling adobo sandwiches in a mobile canteen around Luneta. Later on, she extended her service to home-cooked dishes that she was able to serve to political figures back in the day.
And while the restaurant started out of a Studebaker van, Cruz-Reyes was finally able to open a permanent one at Dewey Boulevard in Manila. Till now, many Filipinos still enjoy its classic dishes from adobo to their signature chicken barbecue.
As of 2023, it's even named as one of the "Most Legendary Restaurants in the World".
---
12. Mercury Drug (1945) – business opportunity after World War II
---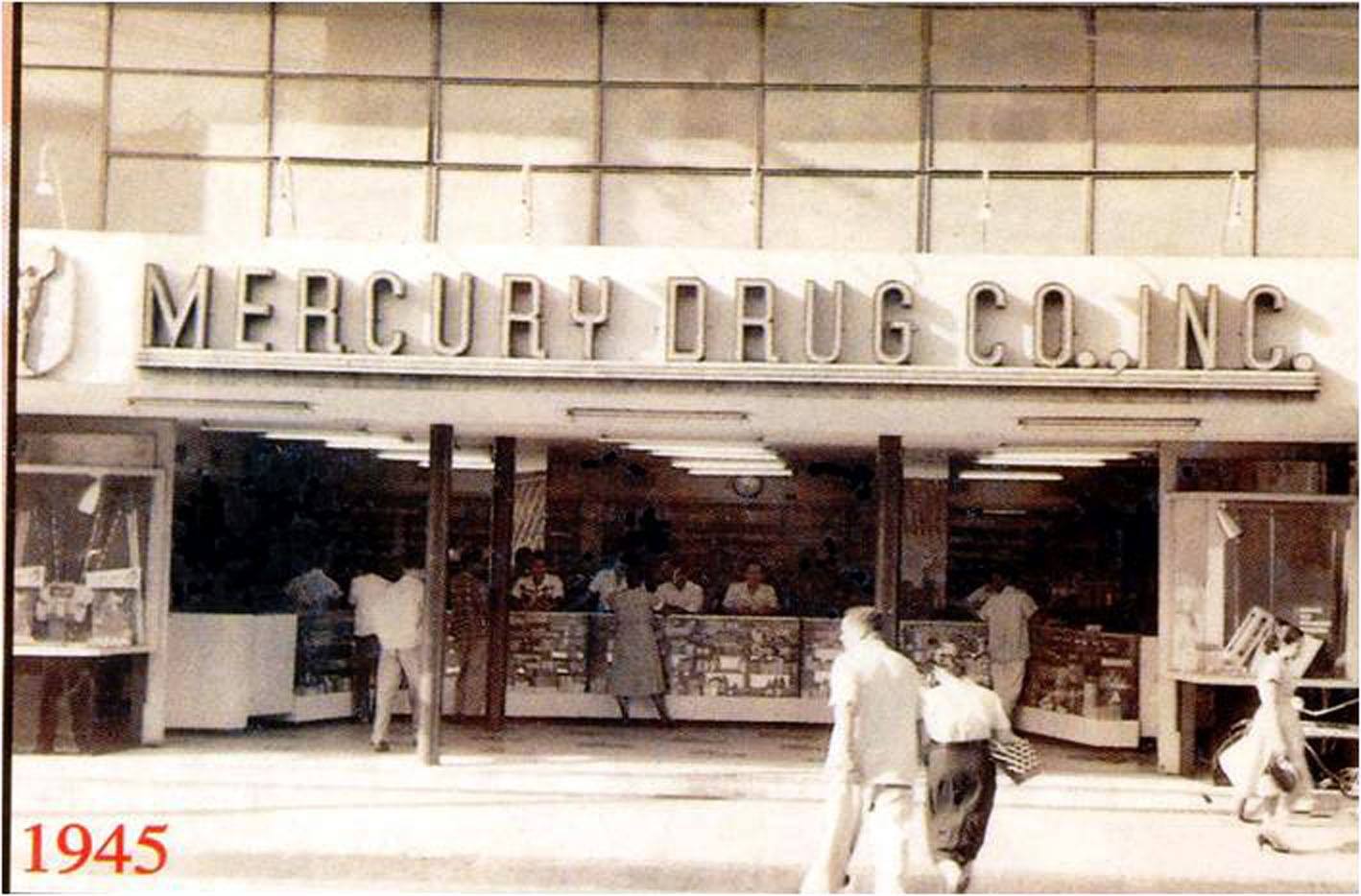 Image credit: Mercury Drug Corporation via Facebook
By the end of World War II, Chinese-Filipino businessman Mariano Que founded Mercury Drug out of selling Sulfathiazole pills, a type of drug that can help treat bacterial infections.
After the boom of these low-cost pills, Que procured other pharmaceutical drugs, which he sold around the area with a push cart. Not long after, he was able to gain regular costumers, which led to the opening of his first drugstore in Bambang on 1st March 1945.
Today, Mercury Drug is still one of the most-trusted drugstores in the country with more than a thousand branches nationwide.
---
Classic Philippine brands
---
From National Book Store to M.Y. San, some of the most established Philippine brands indeed set an example of what it takes to build a lasting legacy from starting small.
Kudos to these brands that have seen the country throughout its crucial development period in the last century.
For more reads like this, check out these childhood snacks that have gone extinct, barkada TV shows and films that Filipinos grew up on, and iconic comedy shows and film series. To find out more about Filipino culture, visit The Smart Local Philippines.
---
Cover image adapted from: National Book Store, Jollibee, Ambeth R. Ocampo via Facebook 
Article originally published by Adie Pobre on October 2021. Last updated by Jaya Fanoga on August 2023.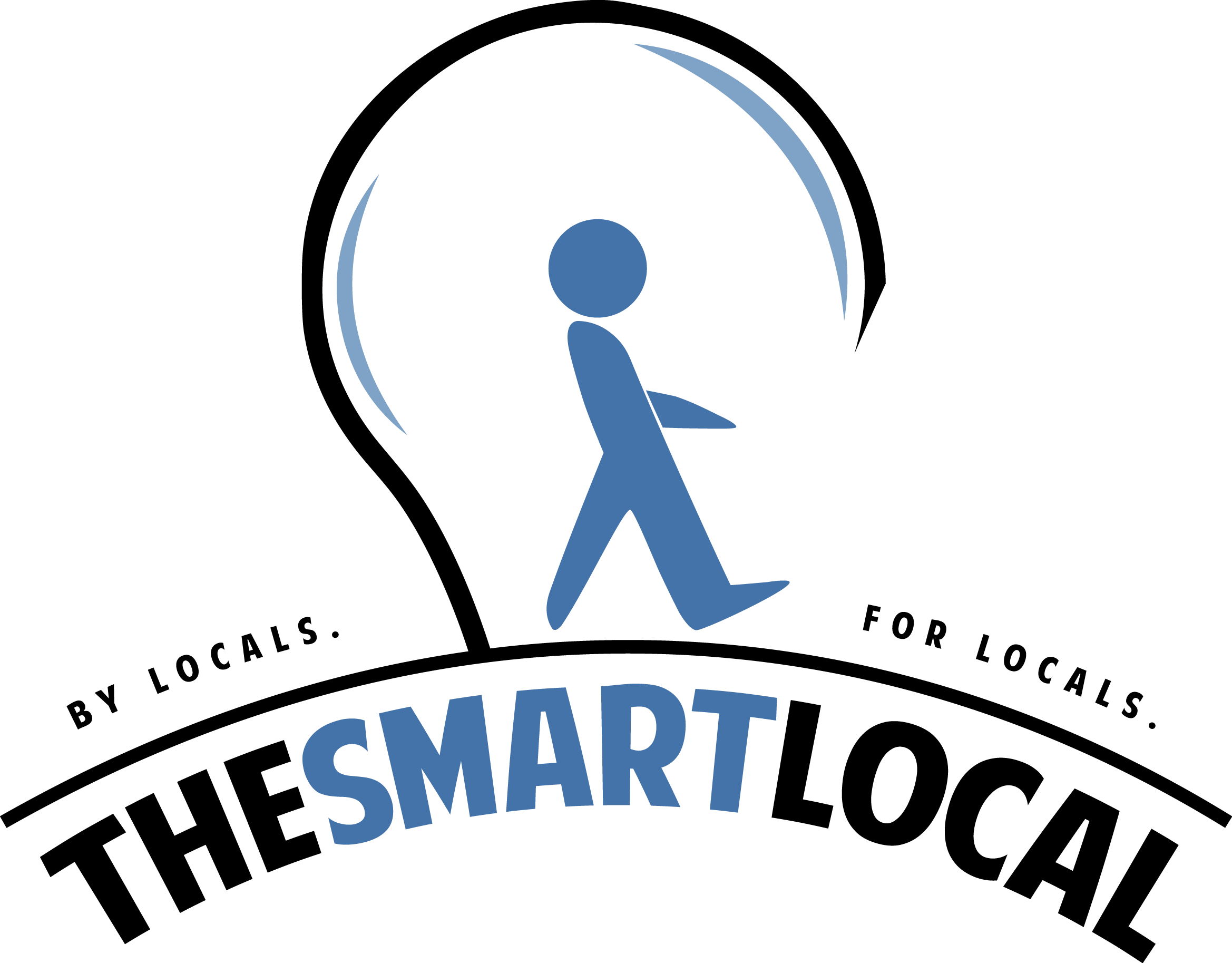 Drop us your email so you won't miss the latest news.