Filipino comedy shows and film series
---
Filipinos love a good lighthearted watch – thus our long-running, entertaining noontime variety shows. But besides these programmes we can still catch on TV, we've also had many memorable Filipino comedy shows and film series through the years.
If you want to go on a trip down memory lane, here are 8 of the most iconic sitcoms and comedy film series including nostalgic ones from the days when homes had bulky box TVs.
---
– Filipino comedy shows –
---
1. John en Marsha – the comedic life of a married couple from different financial backgrounds
---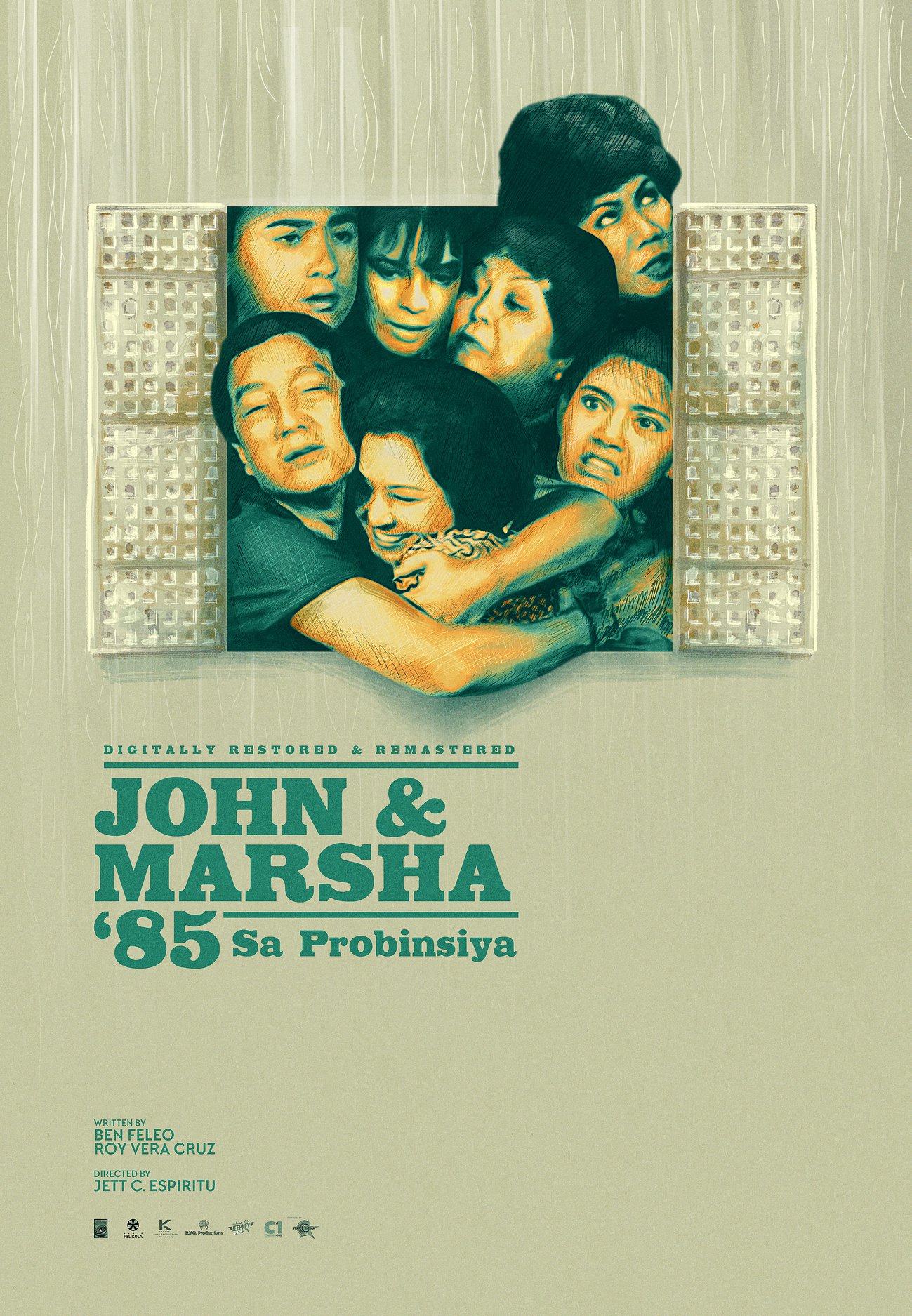 Image credit: IMDb
John en Marsha (1973-1990) starred the late Comedy King Dolphy and prolific actress Nida Blanca.
The series followed the home life of Marsha Jones (Nida Blanca), a wealthy woman who married the underprivileged John Puruntong (Dolphy) who becomes the target of insults from Marsha's mother, Doña Delilah.
The show's popularity led to a series of 9 movies released from 1974 to 1991. In 2006, a spin-off called John en Shirley was also released. This time, it followed Puruntong and his daughter Shirley, played by Maricel Soriano.
---
2. Iskul Bukol – cunning college trio played by TVJ
---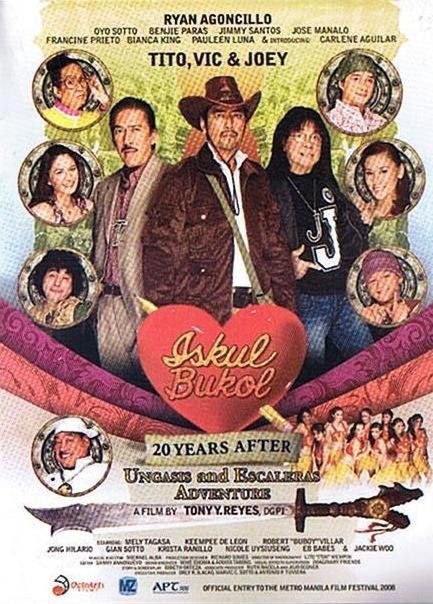 Image credit: IMDb
Iskul Bukol follows the story of 3 cunning college friends from Wanbol University. The trio was played by the popular comedy trio Tito Sotto, Vic Sotto, and Joey de Leon who are best known for their noontime show Eat Bulaga!.
Besides TVJ, other iconic comedian cast members include Richie D'Horsie and Redford White.
The sitcom initially aired for a whole decade 1978 to 1988 and had 2 sequels running from 1888 to 1990 and 1999 to 2000. The series was so popular that it even had 4 movies, the latest being released in 2008 called Iskul Bukol: 20 Years After.
In 2011, there was also an Iskul Bukol remake that aired on TV5. It starred Joey de Leon's son Keempee de Leon, Alwyn Uytingco, and Sam Y.G.
---
3. Home Along Da Riles – classic parody of the American film Home Alone
---

Image credit: IMDb
Home Along Da Riles (1992-2003) is a parody of the American film Home Alone. This Filipino comedy show revolved around Kevin Kosme (Dolphy), his family, and neighbors who live near train tracks.
Some of the characters' names were derived from American personalities. The name Kevin Kosme came from American actor Kevin Costner. There were also characters named Elvis, Bill, and Hilary.
Besides the sitcom, there were 2 Home Along Da Riles films released in 1993 and 1997 and a spinoff called Home Along Da Airport which aired from 2003 to 2005.
---
4. Pepito Manaloto – long-running comedy TV series
---
Video credit: YoüLOL
If you want to watch an ongoing Filipino comedy series, check out Pepito Manaloto. The show premiered in March 2010 and continues to be broadcasted on GMA today.
The plot centers on Pepito Manaloto, a poor man whose life turns around after winning the lottery, and his family and friends.
The show was created by the comedic genius and lead actor Michael V himself. As Filipino families tune in to watch it on Saturday evenings, its episodes often have a moral lesson.
You can watch previous Pepito Manaloto episodes on GMA's YoüLOL YouTube channel.
---
– Filipino comedy film series –
---
5. Enteng Kabisote – fantasy comedy film series about a man married to a fairy
---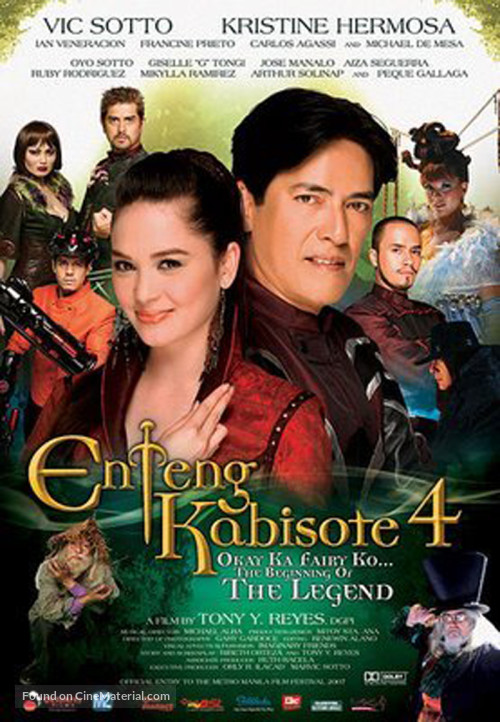 Image credit: IMDb

If you want something that's easier to binge watch, we also have several iconic comedy film series.
Among them is Enteng Kabisote, a fantasy-comedy film series that follows Enteng Kabisote (Vic Sotto), a mortal man who is married to Faye, a fairy.
While he has no superpowers, Kabisote is forced to deal with the evil forces from Engkantasya. Like many married men, he also has amusing dynamics with his mother-in-law, the queen of Engkantasya, Ina Magenta.
Enteng Kabisote has a whopping 10 films, including several crossovers with other film series, particularly Ang Tanging Ina and Agimat. The first 2 movies in the series were actually titled Okay Ka, Fairy Ko! before they adapted the title Enteng Kabisote.
---
6. Ang Tanging Ina – the hilarious adventures of a single mother with a dozen kids
---
Video credit: ABS-CBN Star Cinema
Ang Tanging Ina follows the chaotic life of Ina Montecillo (Ai Ai de las Alas), a single mother with 12 children.
Her kids, except for her youngest twins, are named after their birth order. For instance, her firstborn is Juan while her 10th child is named Ten-ten.
To provide for her family, Montecillo took on different jobs. At one point, she even became president of the Philippines.
The Ang Tanging Ina series has 3 films plus a crossover with Enteng Kabisote called Enteng ng Ina Mo in 2011.
You can watch Ang Tanging Ina movies on iWantTFC.
---
7. Praybeyt Benjamin – gay man leads a military mission with amusing gadgets
---
Video credit: ABS-CBN Star Cinema
Of course, we can't have a list of iconic Filipino comedy film series without mentioning Vice Ganda.
The reigning blockbuster comedy icon took the lead role in the film series Praybeyt Benjamin, a parody of the American comedy film Private Benjamin.
The story revolves around Benjie (Vice Ganda), a gay man whose ancestors are prolific military men. He finds himself forced to join the military when a terrorist organization takes control of the country and military service becomes mandatory. He succeeds in his mission thanks to his father's eccentric inventions such as the "utot gun" (fart gun).
The series consists of 2 movies – The Unkabogable Praybeyt Benjamin and The Amazing Praybeyt Benjamin. Both films are available for streaming on iWantTFC.
---
8. Ang Babae sa Septic Tank – indie film turned TV series where Eugene Domingo plays herself
---
Video credit: ABS-CBN Star Cinema
In the Ang Babae sa Septic Tank series, Eugene Domingo portrays herself, an actress sought by a team of young filmmakers to make an award-winning independent film.
This witty comedy serves as a critique of film clichés. The two films in the series delve into the drama and romance genres, respectively.
The third installment released in 2019 is an iWantTFC series that took a dig at historical film clichés. Domingo still plays herself but now she's an actress venturing into filmmaking, leading to comical challenges and making the story even more amusing.
---
Watch these Filipino comedy shows and film series for a good laugh
---
Older Filipino comedy shows may not be available on major streaming platforms but you may find clips of them to watch for nostalgia's sake on YouTube or Facebook. And if you're lucky, you might chance upon Filipino comedy film series reruns on TV channels such as CinemaOne.
If you feel like reminiscing teleseryes dealing with more serious topics, check out these timeless Filipino dramas. Or for the ultimate throwback, read this list of nostalgic Filipino children's shows.
---
Cover image adapted from: IMDb, IMDb, IMDb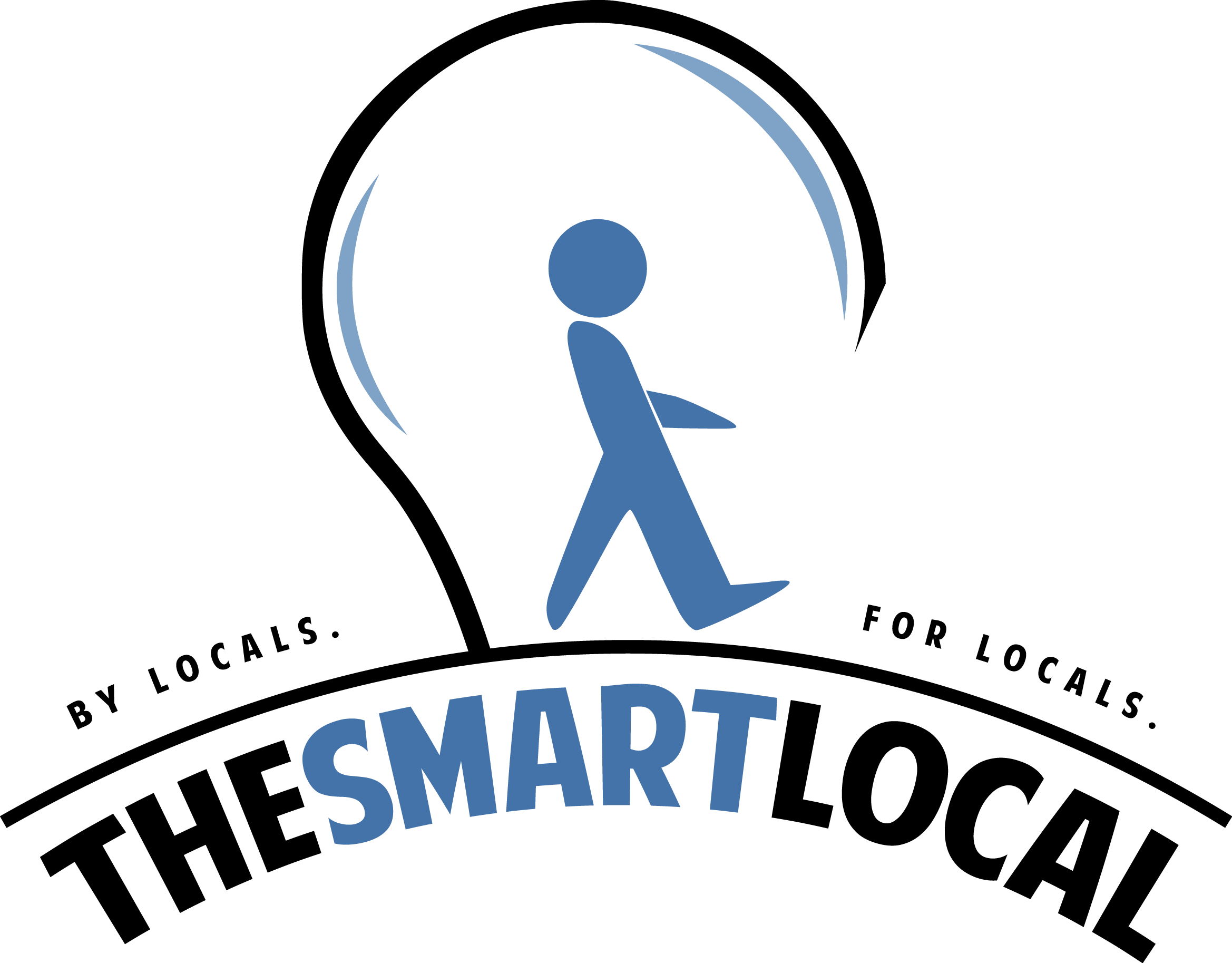 Drop us your email so you won't miss the latest news.