Things to know about the popular Filipino fast-food chain
---
True Filipinos love Jollibee – the Filipino fast-food chain that has plenty of stores in the country and is rapidly expanding abroad as far as London. However, people often have no idea how the well-loved restaurant began as well as everything it did that sets it apart from other food businesses.
So you can claim your title as a true Jollibee fan, we've listed everything you need to know about the franchise below, from its humble beginnings to the company's unique ventures today.
---
1. It started out as an ice cream shop
---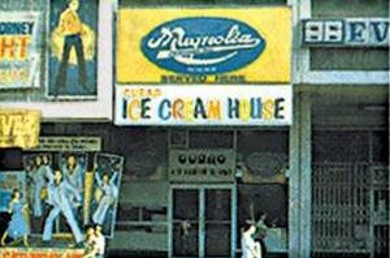 Tan Caktiong's ice cream shop in Cubao
Image credit: Jollibee
In 1975, 22-year old Tony Tan Caktiong, who would later be the president and CEO of Jollibee Foods Corporation, opened 2 Magnolia Ice Cream shops – 1 in Cubao and 1 in Quiapo. 
By popular demand, he added sandwiches and hot meals to the menu which soon became more popular than the ice cream.
Finally, in 1978, Tan Caktiong transitioned his businesses into fast-food restaurants.
Prior to opening his ice cream shops, Tan Caktiong had studied chemical engineering. If he didn't transition to the food industry and adapt his food business, we may never have the Chickenjoy that we enjoy today.
---
2. Its name used to be spelled as "Jolibe"
---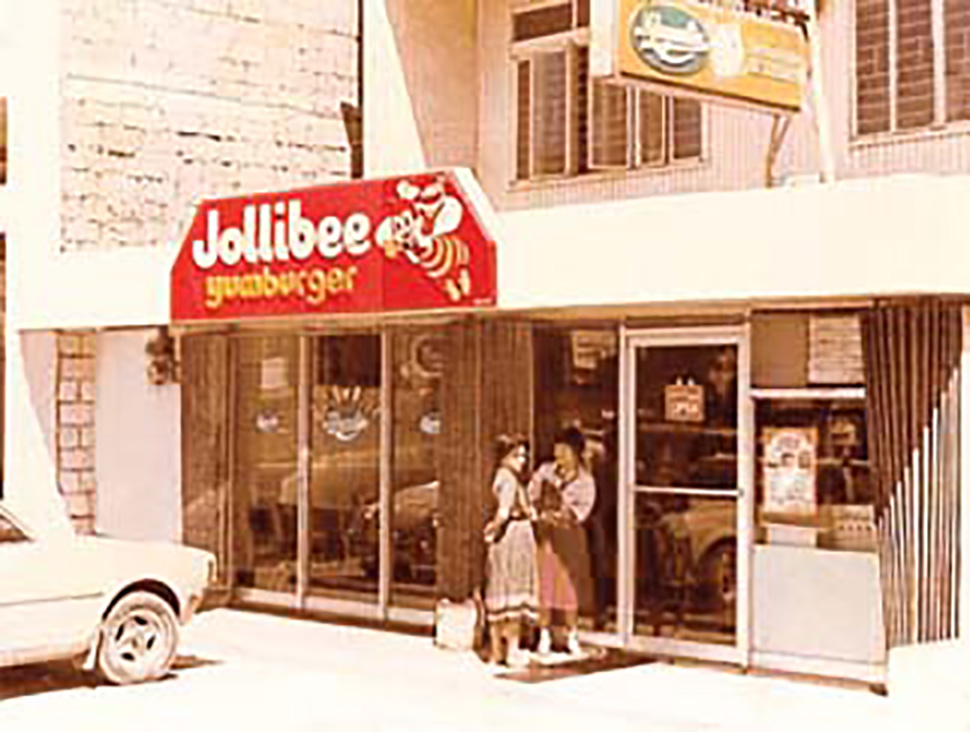 Today, the fast-food chain owns the trademark of its name in the Philippines and abroad
Image credit: Jollibee
In 1978, Jollibee was called Jolibe. Back then, Tan Caktiong was at a loss on how to improve his restaurant's branding and further its marketing.
It wasn't until after he met Manuel Lumba, a marketing consultant, when the establishment's name changed to Jollibee to emphasize that it's a combination of the words "jolly" and "bee".
The same year, Lumba came up with the fast-food restaurant's logo – a bee similar to what we see today but not as refined.
---
3. The first Jollibee logo doesn't look the same as the current one
---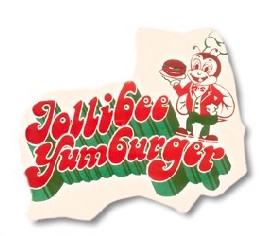 Image credit: Jollibee
Jollibee hasn't always been the plump, red tuxedo-clad, red-and-yellow bee we know today.
In the first Jollibee logo in 1978, he was leaner and had a white dress shirt, orange vest, and red tux. His bottom was also colored green instead of red.
For the fast-food's logo, Lumba took inspiration from his daughter's comic books. In an interview, he said he chose to use a bee as a mascot similar to how Disney's mascot is a mouse. 
---
4. The Jollibee mascot represents Filipinos
---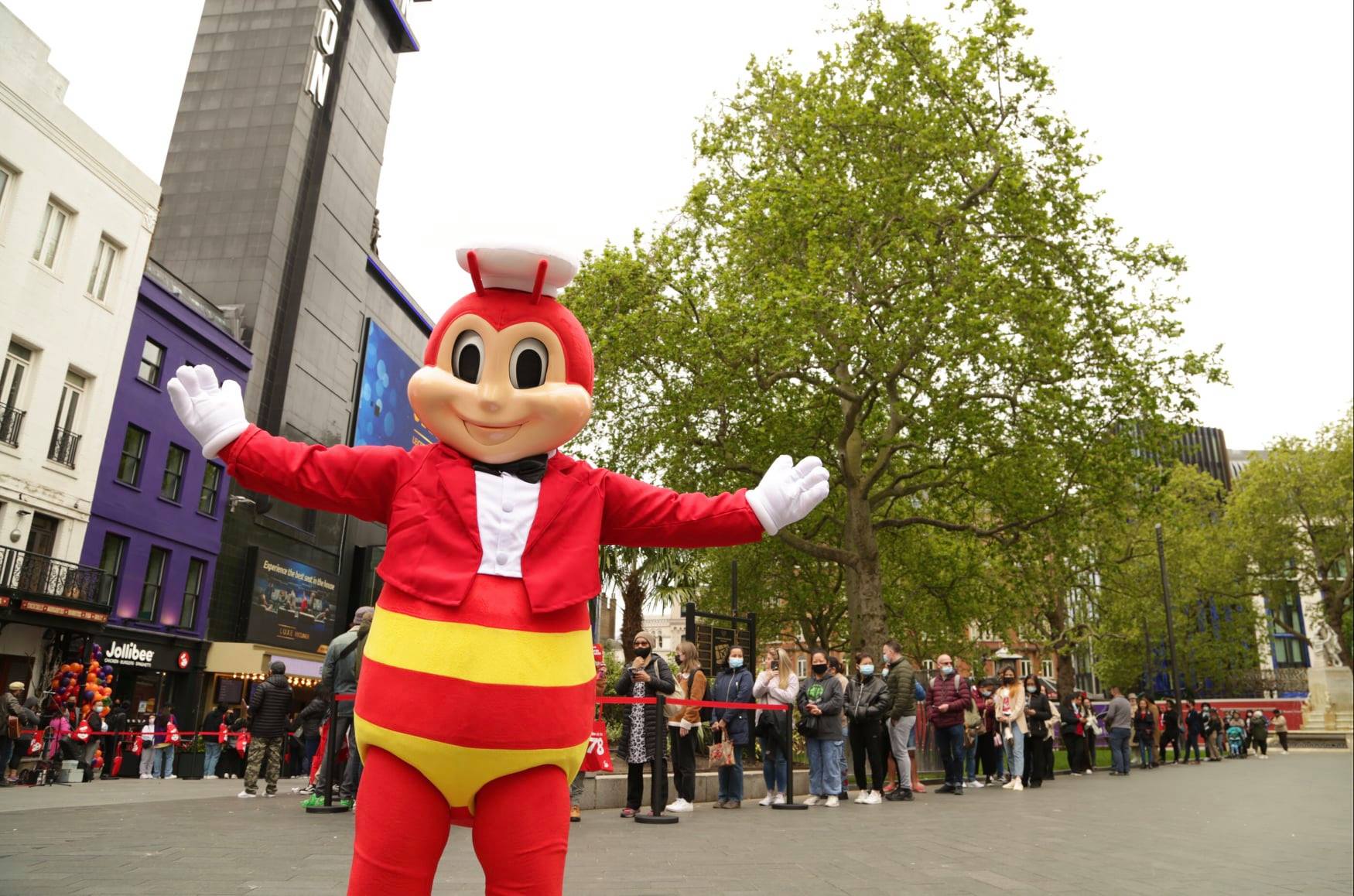 Image credit: Jollibee
Beyond just enticing customers to buy their food products with an image of a jolly bee, the Jollibee mascot was created to represent Filipinos.
Filipinos are known to be some of the happiest people in the world – thus, jolly – and, like bees, Filipinos are hardworking by nature. 
The bees' byproduct, honey, also represents "the sweet things in life" which Jollibee has undoubtedly attained throughout its many years in business.
---
5. The fast-food chain has 3 discontinued mascots
---

The fast-food chain's mascots (left to right): Lady Moo, Champ, Twirlie, Hetty, Jollibee, Chickee, Popo, Yum, and Mico
Image credit: Echo-Marav
At present, besides Jollibee, the fast-food chain has 4 other mascots. These are Hetty, Yum, Popo, and Twirlie. 
Each represents a food item sold at the store. Hetty – with her curly hair – stands for spaghetti, Yum represents Yumburger, Popo represents French fries, while Twirlie stands for sundae twirl.
However, there have previously been 3 other mascots that are now discontinued – Chickee, Mico, and Lady Moo. Chickee is supposed to represent Chickenjoy, Mico hot coffee, and Lady Moo milkshakes.
There's also another mascot that was discontinued, Champ, but he made a reappearance in 2020 when the fast-food chain relaunched the Champ burgers which he represents.
---
6. It has more branches than McDonald's in the Philippines
---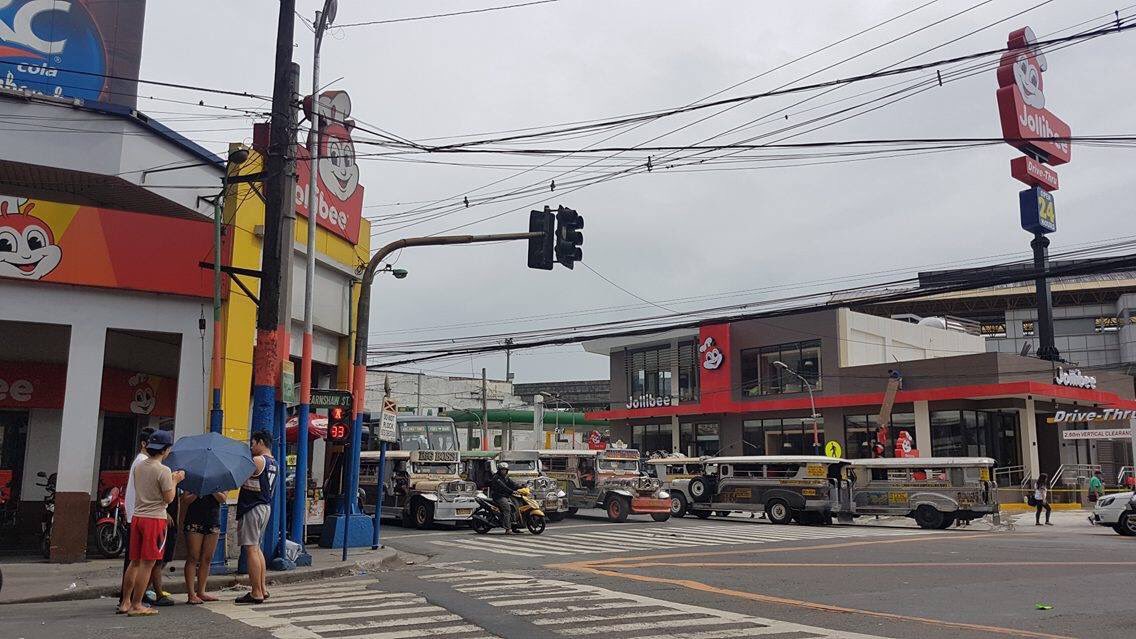 Image credit: @lordnicolas_
There's a country in the world that has McDonald's stores where the international fast-food giant doesn't reign – the Philippines. While Jollibee has a whopping 1,150 stores in the country, McDonald's only has over 600.
In 1987, Jollibee also began to expand to the international market, opening its first branch overseas in Brunei.
Today, the fast-food chain has more than 270 branches abroad, the latest being the one in Madrid, Spain.
---
7. There are menu items only available in Jollibee stores abroad
---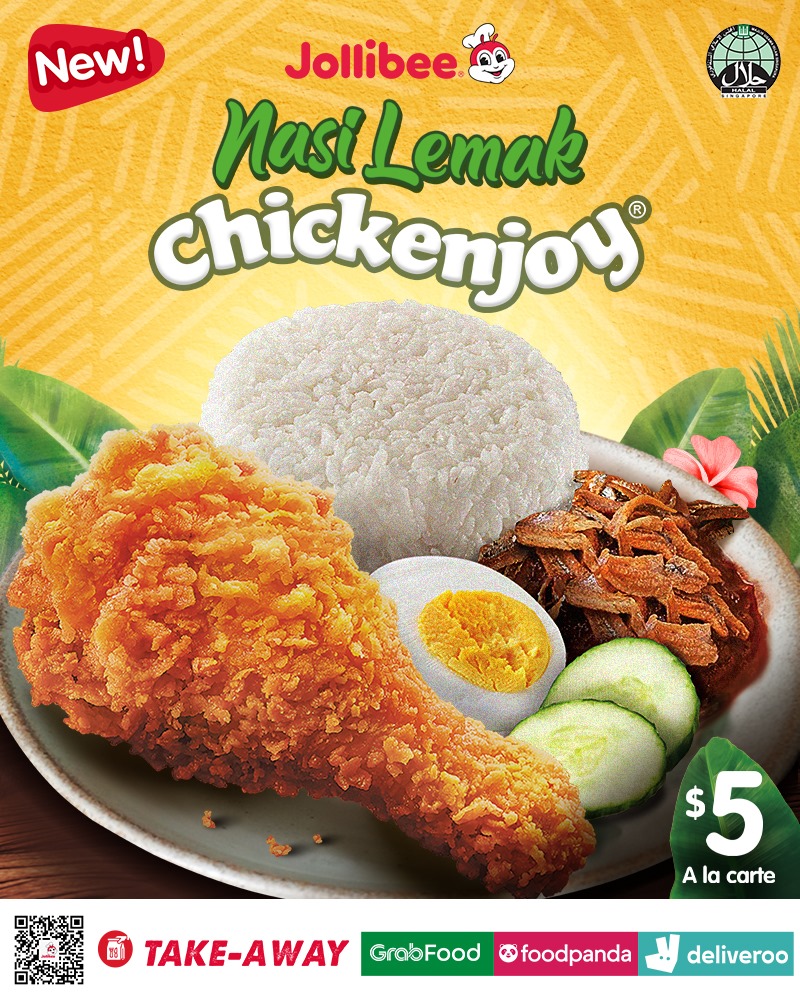 Image credit: Jollibee Singapore
There are Jollibee menu items that are only served at their branches abroad. Two of these are Singapore's Nasi Lemak Chickenjoy and Brunei's Garlic Chicken Curry.
In Vietnam, they have Chilli Chicken, Roasted Chicken Pie, and Green Milk Tea. They also have Peach Pie instead of the Philippine Jollibee outlets' famous Peach Mango Pie.
Meanwhile, in some Middle Eastern countries such as Qatar and Kuwait, they have the Jolly Wrap – chicken tenders and veggies in pita bread – and Chickenjoy with kabsa or biryani rice.
These are only some examples of the menu items found in overseas branches of Jollibee.
---
8. The company produced an educational show starring their mascots
---
Video credit:

Jollibee Studios
To celebrate the fast-food chain's 30th anniversary, Jollibee Foods Corporation produced the children's educational show Jollitown.
It starred the restaurant's mascots Jollibee, Hetty, Yum, Popo, and Twirlie. The characters went on adventures and taught Filipino kids good manners and basic knowledge such as the parts of the body.
Jollitown was first shown on the GMA channel in 2008 until 2010. From 2011 to 2012, new episodes aired on a different TV channel, ABS-CBN. It returned to GMA in 2013 before concluding in the same year.
---
9. It has short web dramas for advertisements
---
Video credit:

Jollibee Studios
In November 2018, The company launched Jollibee Studios, the YouTube channel that contains the fast-food chain's TV commercials and other advertisements.
However, Jollibee does it like no other. Their commercials don't only sell their products but tell stories such as the popular Kwentong Jollibee series which feature fictional romance, family, and life stories that tug at the heartstrings
They usually release these mini-dramas during events such as Valentine's, Christmas, Mother's Day, and Father's Day.
The most memorable episodes began in February 2017 with the Kwentong Jollibee Valentine's Series 2017, particularly the episode "Vow". However, the entire Kwentong Jollibee series actually started in February 2016 with a series of short dramas.
---
10. They have had many famous celebrity endorsers over the years
---
Video credit:
Jollibee Studios
Having been in business for over 45 years, the fast-food restaurant has had many celebrity endorsers throughout the years.
In 1999, they were endorsed by Maricel Soriano and Cesar Montano.
They have also been endorsed by loveteams including KimErald (Kim Chiu and Gerald Anderson), JaDine (James Reid and Nadine Lustre), BaiLona (Bailey May and Ylona Garcia), and JoshLia (Joshua Garcia and Julia Barreto).
To entice families to dine at Jollibee, there were also celebrity families that became the face of the brand. In particular, these are the Muhlach family – Aga, Charlene, and twins Atasha and Andres – and the Legaspi Family – Carmina, Zoren, and twins Cassy and Mavi. Fun fact: Carmina also endorsed the brand in the 80s when she was a teen.
Currently, the fast-food chain's endorsers are pop singer Sarah Geronimo and actress Anne Curtis.
---
11. They produced an album
---
Video credit:
Jollibee Studios
For the fast-food chain's 40th anniversary in 2018, they created the 40 Years of Joy album which contains the songs that are played in Jollibee stores.
This includes the main theme song everyone is familiar with "Bida Ang Saya" sung by Sarah Geronimo and Darren Espanto.
There's also "I Love You Sabado" which is more directed towards kids. It was performed by The Voice Kids Season 1 finalists Lyca Gairanod, Darren Espanto, Juan Karlos Labajo, and Darlene Vibal.
Every Saturday, the fast-food's mascots would come out of every Jollibee outlet to dance to "I Love You Sabado."
Besides the songs in the album, Jollibee has plenty of other catchy tunes they used for commercials, some of which are spin-offs of popular songs such as Anne Curtis' "Linamnam Ulam" which borrowed the tune of Sarah Geronimo's hit song "Tala".
Their latest song, "Mabuhay ang Pusong Pinoy" by Sarah Geronimo and Billy Crawford was released on 12 June 2021 for Independence Day.
---
Jollibee facts for true fast-food fans
---
Foreigners sometimes find Filipinos' obsession with Jollibee hard to understand. After all, our relationship with the well-loved fast-food chain spans almost 50 years and has withstood changes in their menu, endorsers, and even store interiors.
Whether we like to admit it or not, Jollibee also brings out every Filipino's inner child. While the brand has definitely changed over the years, their catchy theme songs and classic menu items never fail to bring nostalgia for simpler times.
Also check out:
---
Cover image adapted from: Jollibee and @jollibeebrunei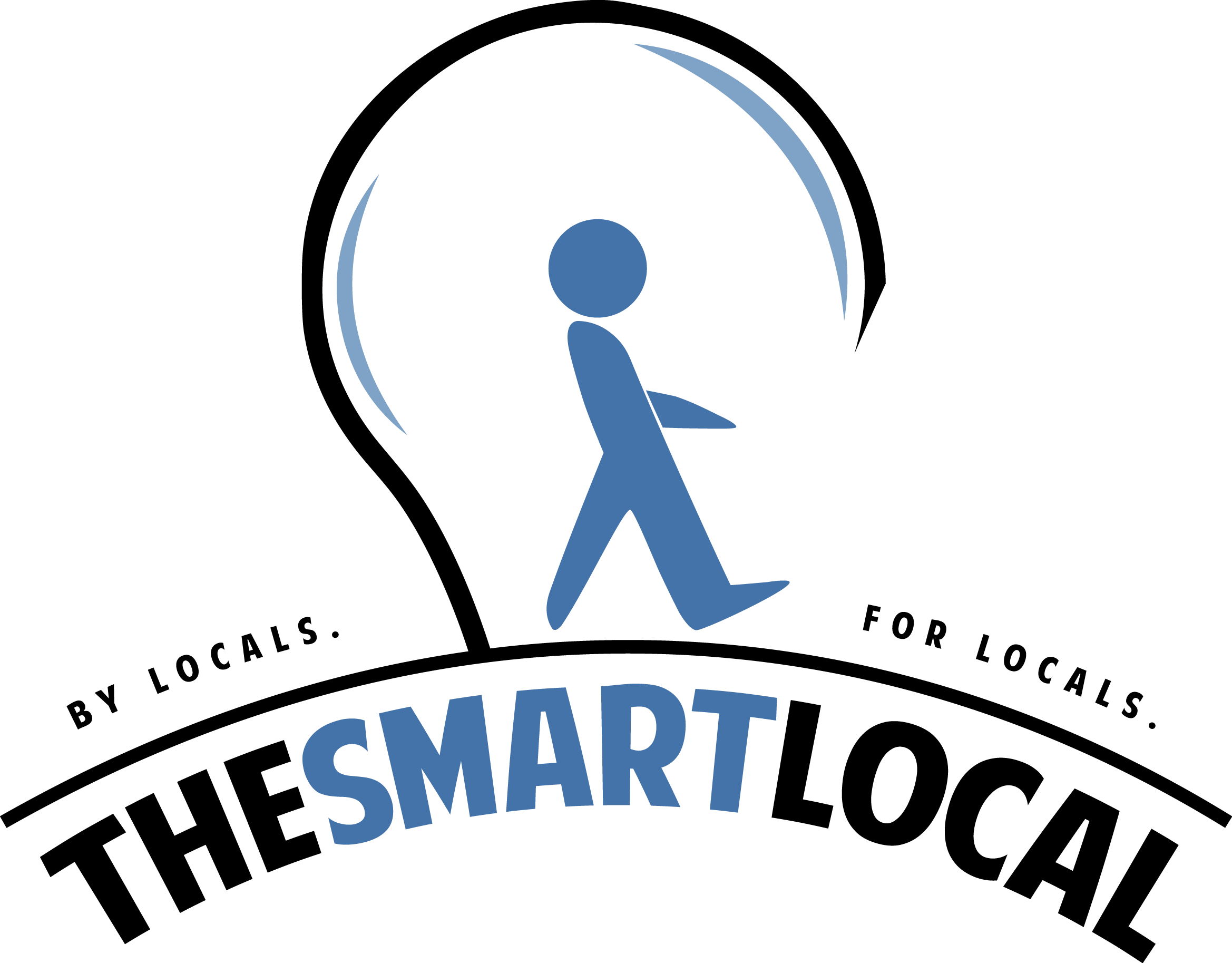 Drop us your email so you won't miss the latest news.