Why I miss partying before the pandemic
---
For young partygoers, the Christmas season and the days leading up to the new year usually mean travel, going around town, or crashing big parties into the wee hours of the morning. But in 2020, because of the pandemic, most of us have celebrated the holidays in the safe confines of our homes, feasting over our noche buena and media noche. There have been no huge public gatherings since social distancing began – and these are what I've actually been missing about life before the pandemic. 
In between being stuck at home and bouts of wistfulness, I was triggered by photos of people dancing in nightclubs because it seems counterproductive to reopen clubs while trying to get the pandemic under control. Still, there are other countries, such as Japan and Australia, that have actually managed to restart their nightlife in hopes of kickstarting business for local establishments. I then found myself messaging friends how "I miss life" or how "I miss dancing."
And as dance-pop song "Babylon" from Lady Gaga's new album Chromatica, was ranked first on my Spotify 2020 Wrapped song list – I imagined how it could have been blasting in clubs right now had it not been for the pandemic.
---
How I got into nightlife in Metro Manila
---

Image adapted from: Early Night?
Those who know me in my early days at university would know that I was the last person who would say she missed nightlife. Before being an avid partygoer, I was your typical grade-conscious, boring A+ student who would go straight to my dorm after classes to read books. Joining a party in bars or clubs didn't come easy to me as an awkward, nerdy teen who grew up in a Christian school in a suburban town near south of Metro Manila. 
But when I met one of my best friends at a university student organization who would introduce me into the intoxicating world of nightlife, I found myself never turning back to my old routine.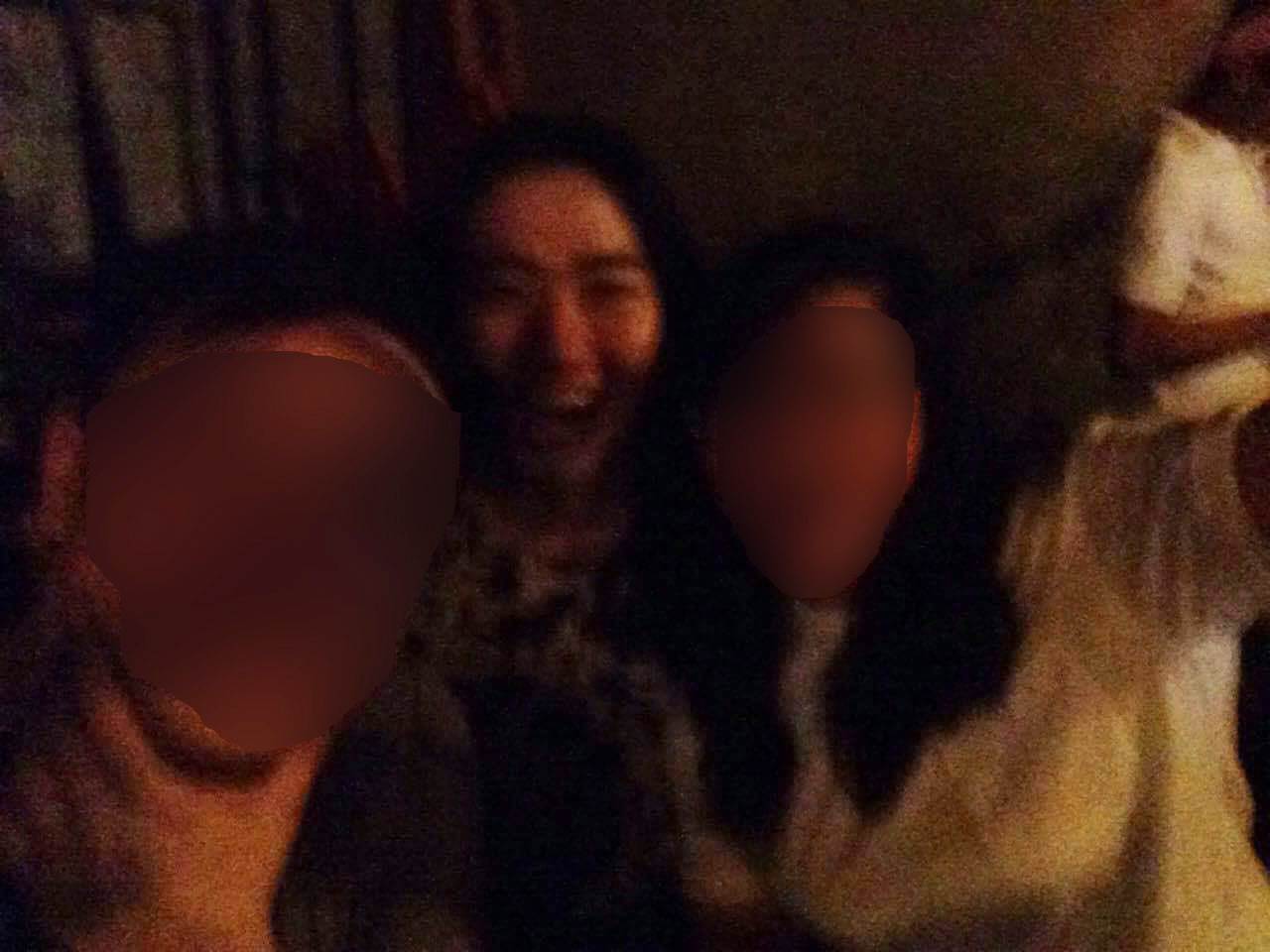 Having fun in one of the restobars in Taft Avenue, Manila
Image credit: Addie Pobre
It started with a trip to one of these small hangout spots near universities in Manila, where I first learned that you have to show your ID to a bouncer to prove you're of legal age, and that Thursdays were happy days for everyone there instead of Fridays because Thursdays were the last day of school for the week for many college kids.
These bars weren't always attractive, as they were packed with crowds of students crammed together like sardines, bathing in the scent of cigarette smoke and sweat and pulsating dance beats. But no matter how messy these places could get, they would eventually pull me back in.
---
Becoming a social butterfly and landing myself invites to exclusive BGC clubs
---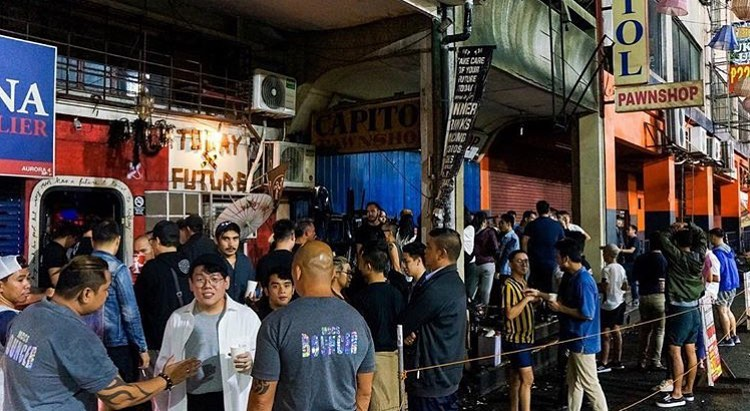 The entrance space at Today x Future
Image credit: @todayxfuture
Gradually, I found my rapport with the crowd. With the invitation of my queer friends, I frequented Cubao's beloved Today x Future bar, a sanctuary for anyone regardless of their sexual orientation or gender. Eventually, ending the week frequenting these small bars or clubs with friends became second nature and in extreme scenarios, you'd find me splayed dead drunk on a street.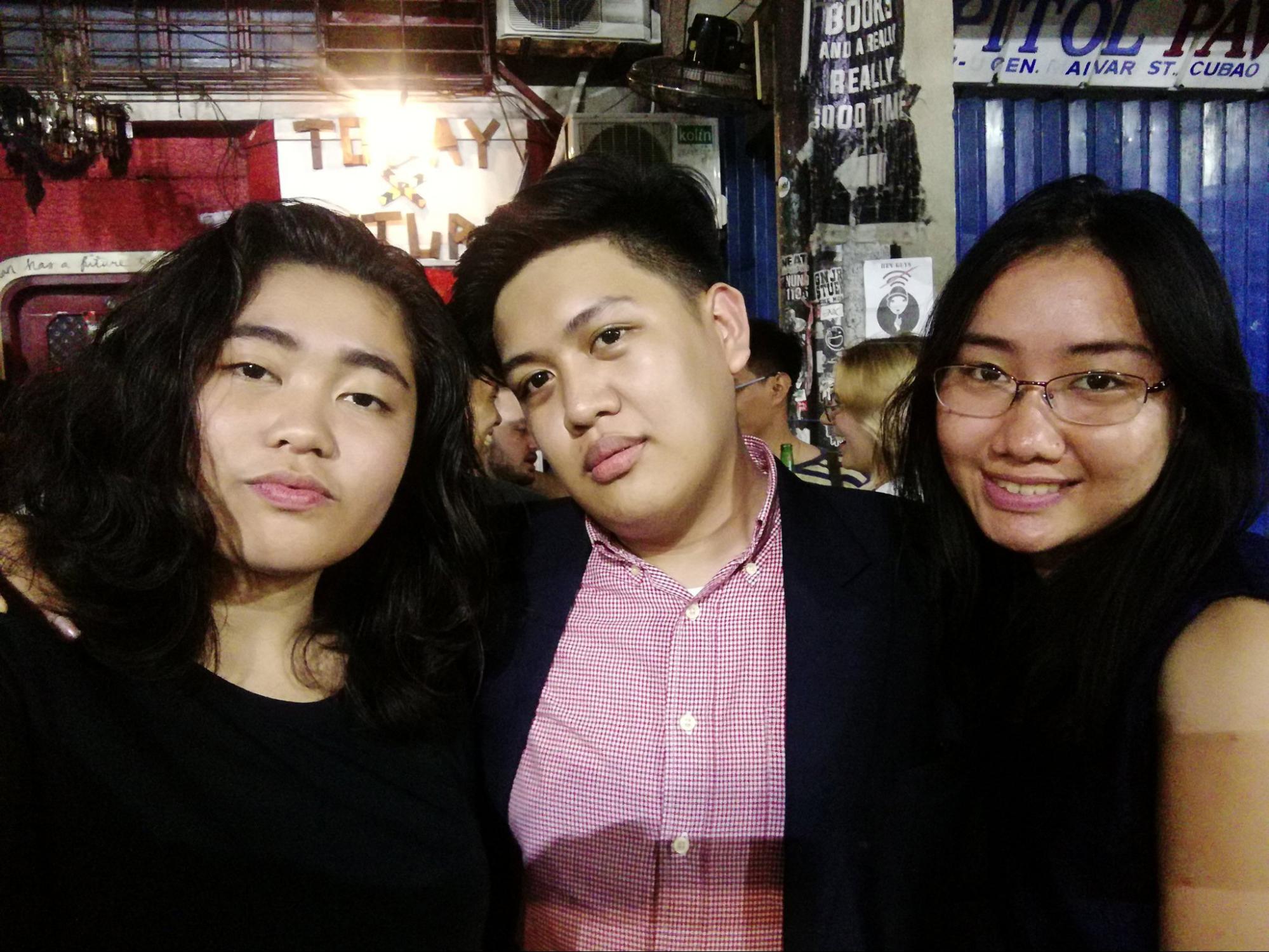 Image credit: Addie Pobre
These were my early days of being drunk, filled with the desire to feel "grown up" by drowning in bottles of alcohol. In reality, though, no actual, mature grown-up would want to be seen lying unconscious on a street while bathed in a sea of vomit. Nevertheless, I look back on these days with fondness as days that were buoyed by my exploration of what young adulthood can offer.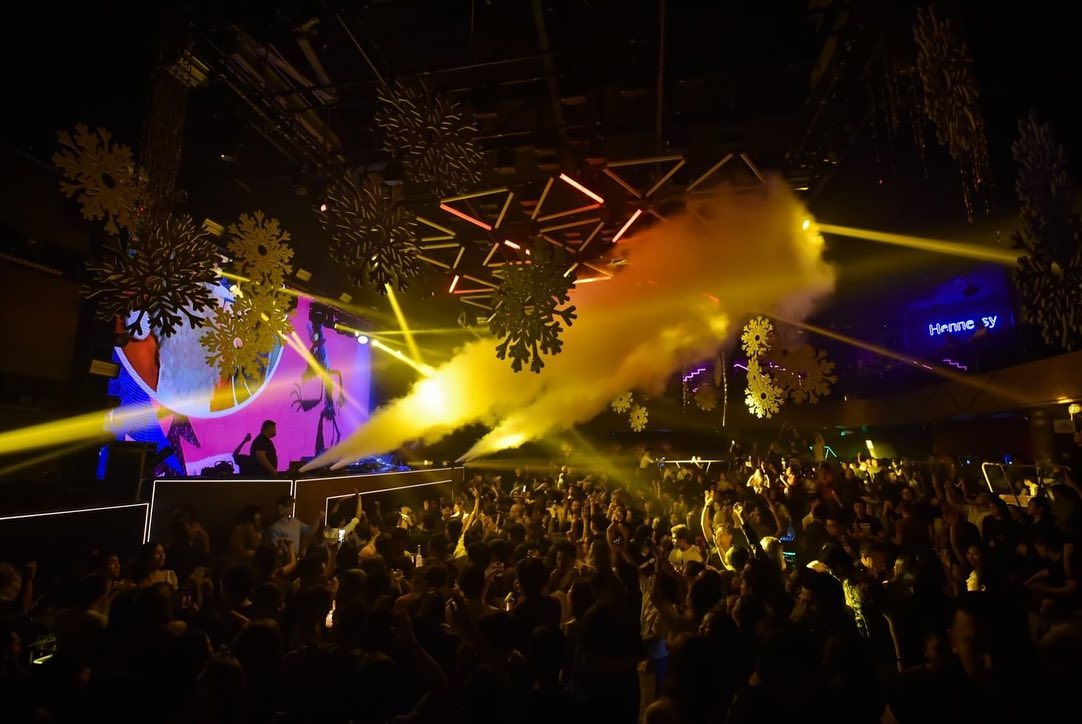 XYLO at The Palace in Taguig
Image credit: XYLO at The Palace
From small bars and clubs, I found myself mingling with young professionals after getting invites from friends to visit BGC clubs such as The Palace. Those nights, heightened by the sounds of electronic dance music (EDM), would pass by like a blur among a sea of lights and swaying bodies, and sometimes, I would even bump into a dude who offered to drive me home in his Chrysler.
But I didn't know then that I would soon be thrown further into the world of nightlife, in a different continent 4,000 miles away from home, when I was privileged enough to be chosen as a panelist in an international academic conference in Australia.
I thought I already loved how dancing in a club can make you feel, but the nightlife I experienced in a foreign city sent me to an all-time high.
---
My most memorable night out: a party on a cruise ship
---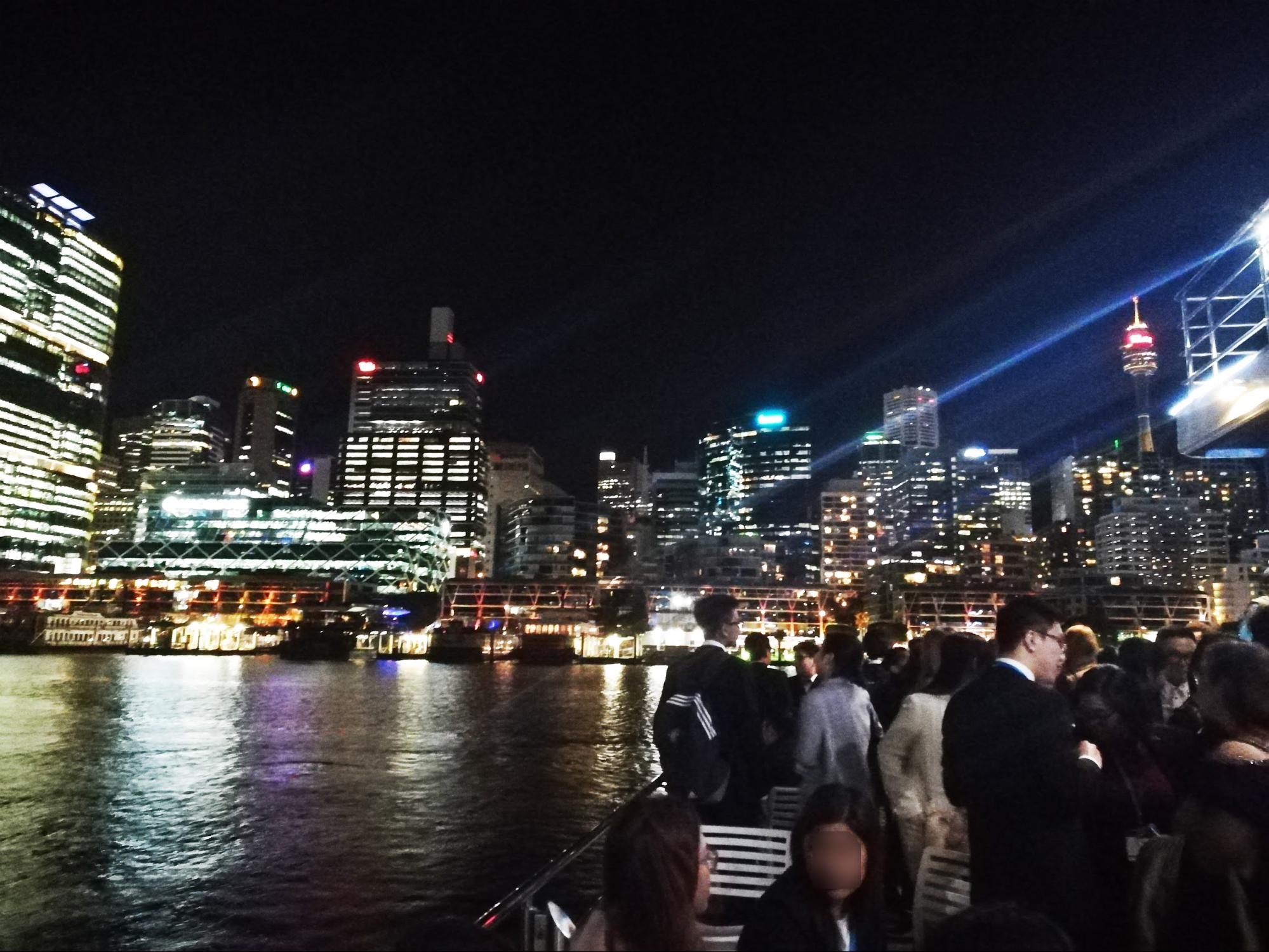 Image credit: Addie Pobre
Aside from academic panels, the conference included various social events such as a cocktail night reception on a Sydney Harbour cruise. I found myself drinking, dancing, and chatting on a private cruise ship with students from across the world. Everywhere, there was small talk about what we can do in our respective countries to do our part in changing the world.
And throughout the conference's socials, I was just dancing the night away, absorbed in the diversity of the people I was surrounded by.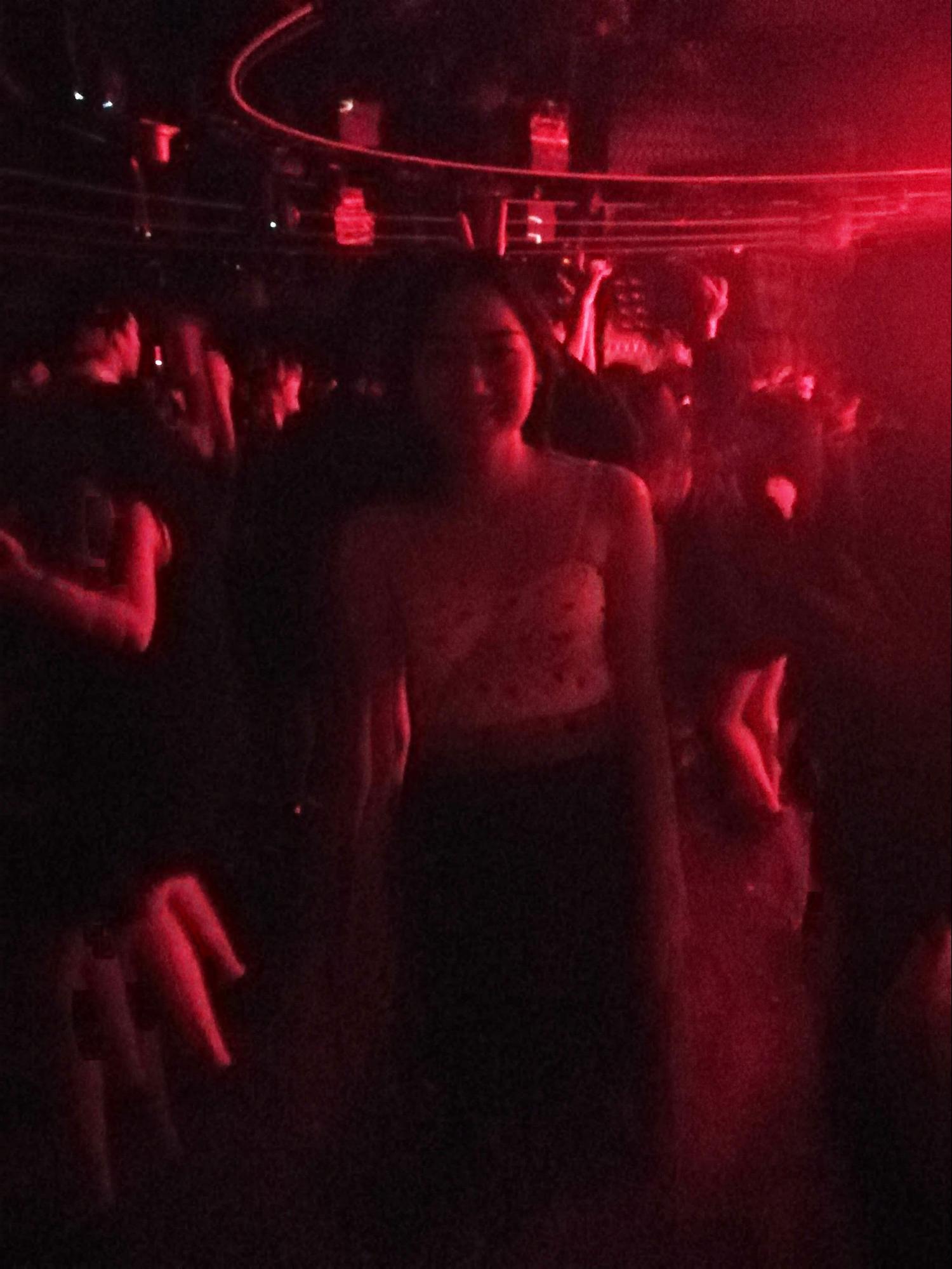 A night out at Marquee Nightclub
Image credit: Addie Pobre
By the time I was into the beginning of my professional career, I was already a regular at local bars and clubs. Meetups with friends from college or high school or new friends would usually be accompanied by a bottle of alcohol or two, and I didn't mind going on nights out well into the last days of 2019.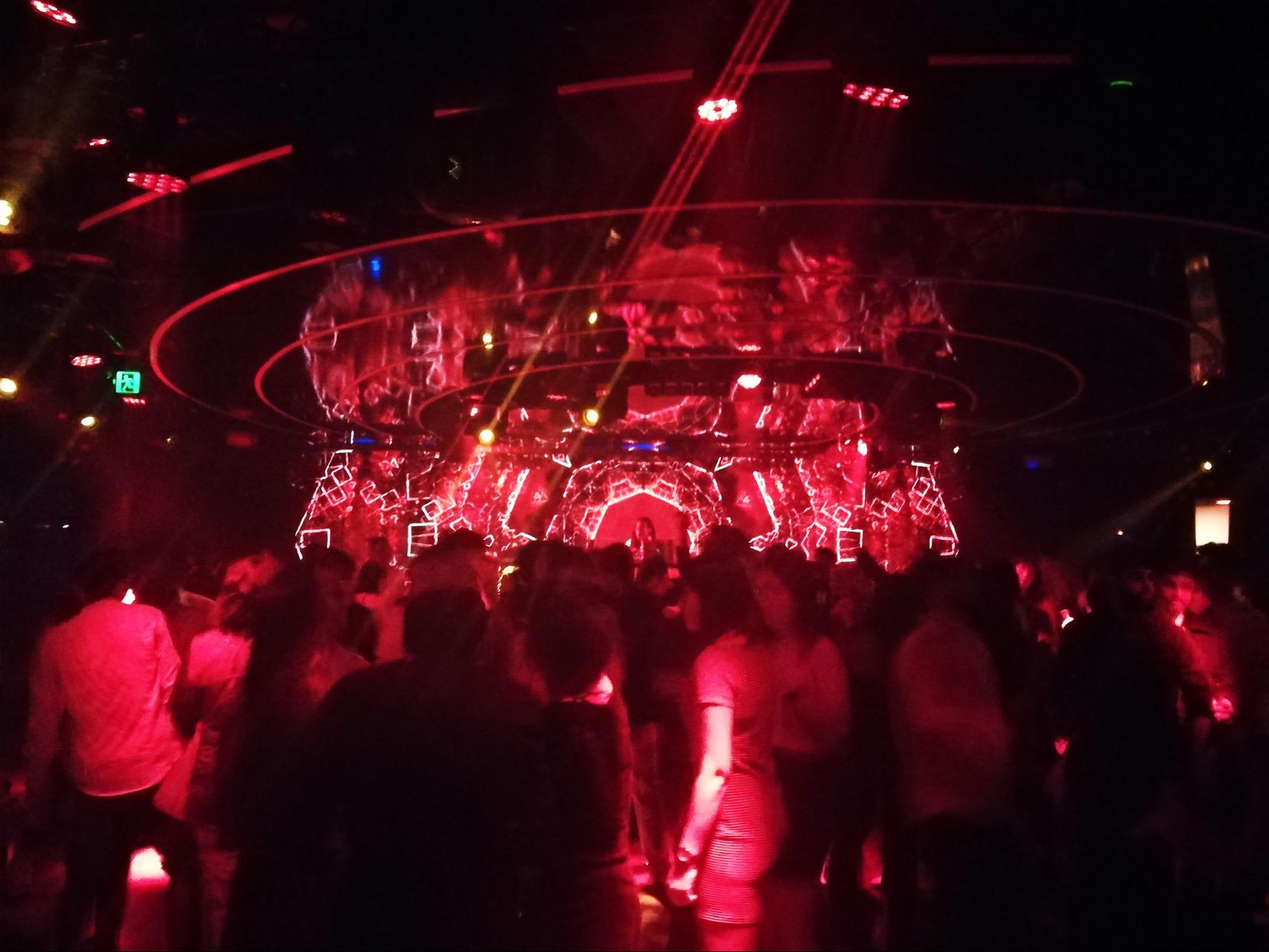 Socializing at the Marquee Nightclub
Image credit: Addie Pobre
---
COVID-19, the ultimate party pooper
---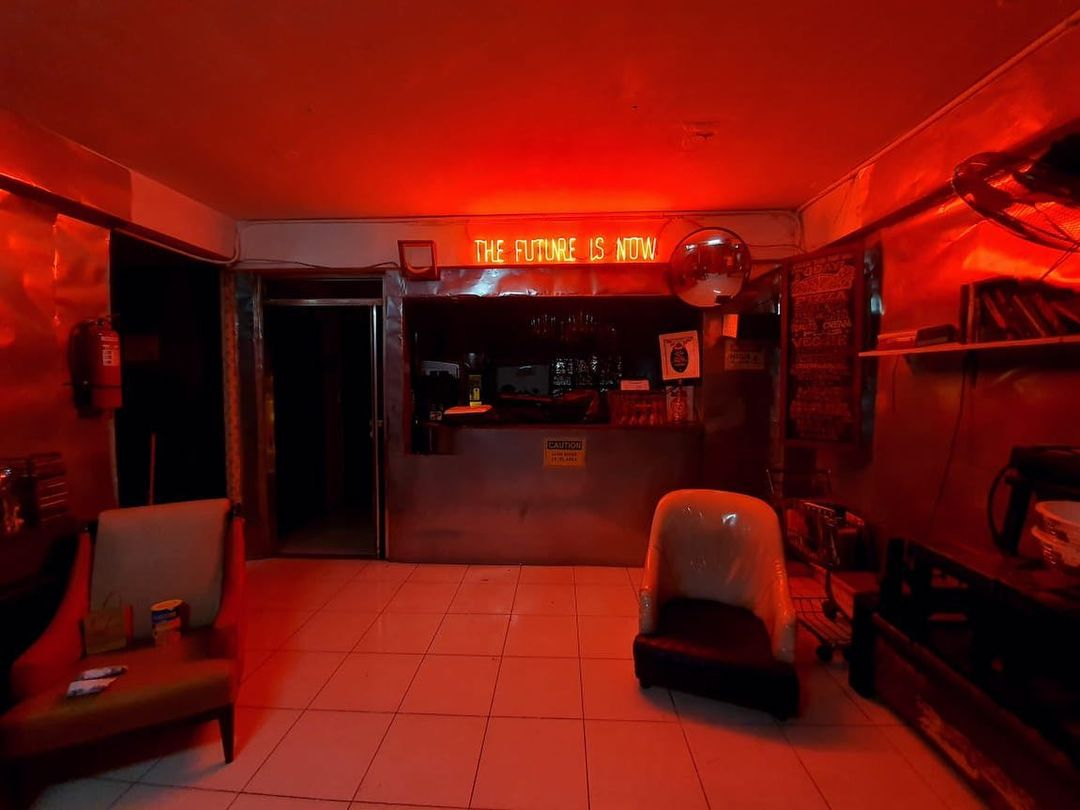 An empty Today x Future
Image credit: @todayxfuture
I was lucky enough to enjoy the last days of public gatherings until COVID-19 put a halt to all of them. Suddenly, places such as Today x Future and Katipunan's Route 196, spaces familiar to Manila's youth that I frequented, were forced to close their doors for good because of the loss of income due to lockdowns.
Quarantines started in March 2020, when many of us were naive enough to think that they would be lifted after a month. But as one month turned into months, and the quarantines were extended, news about the closures of Metro Manila's beloved nightspots started coming in. 
It felt both sad and weird at the same time hearing these news, because you'd know a place that has grown familiar, only to one day learn it had to be closed down due to the pandemic. And when the fact that our nightlife will have to take a backseat for a while really sunk in, I realized what I'd be missing.
---
What I miss about having a nightlife
---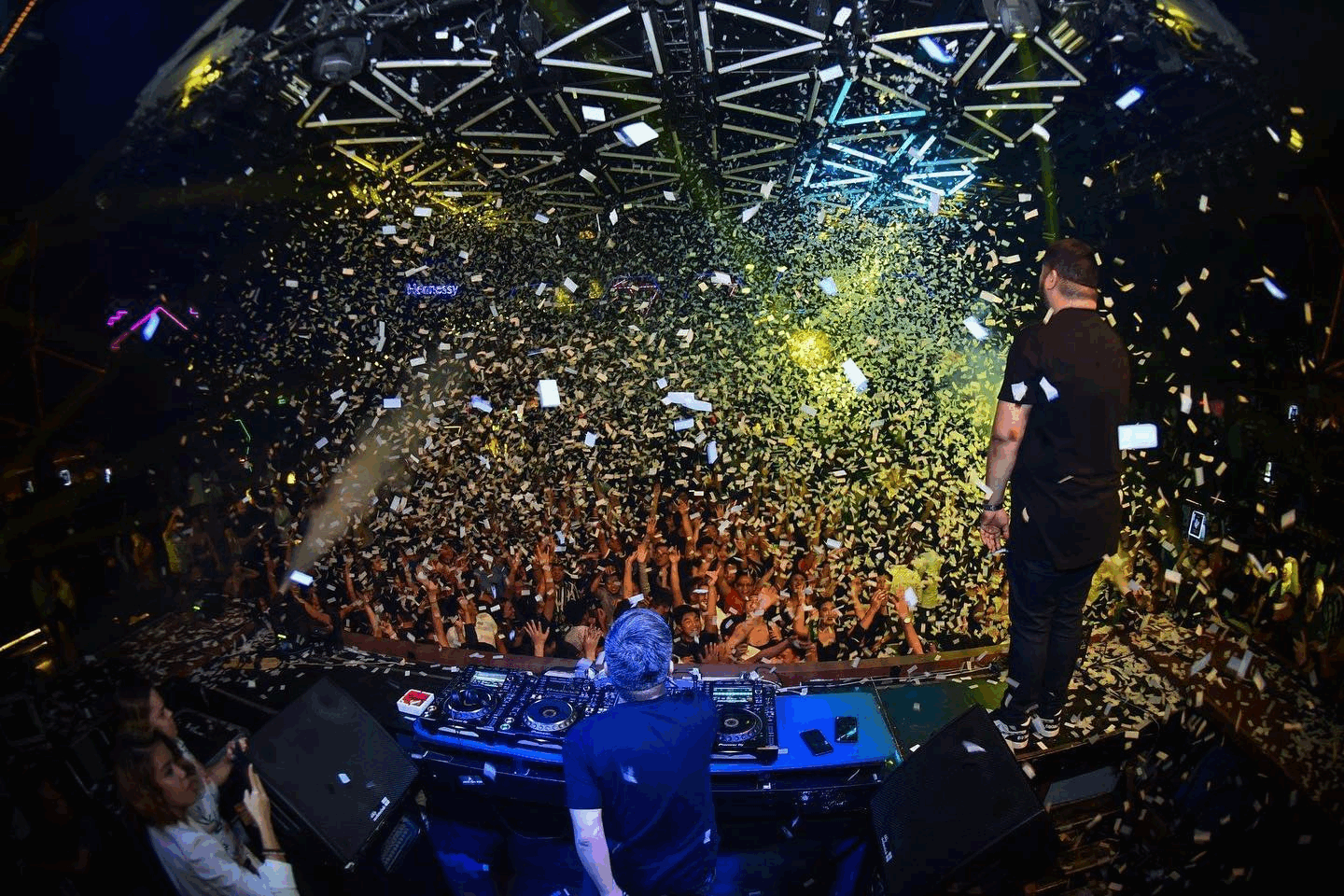 Image credit: XYLO at The Palace 
While many imagine bars and clubs to be worldly and unsafe places, I'd like to view these places through a kinder perspective. Besides the fun of jumping and swaying with the music, I'm missing that feeling of joyful togetherness from dancing with a festival of humans amidst the glow of neon lights. 
Through the communal power of music, and maybe booze, we'd let go of our inhibitions to blend together as one community. In these nightspots, nothing else mattered except this fleeting, intoxicating sense of unity that we don't always feel in our day-to-day lives, when we're often doomscrolling through a barrage of negative news.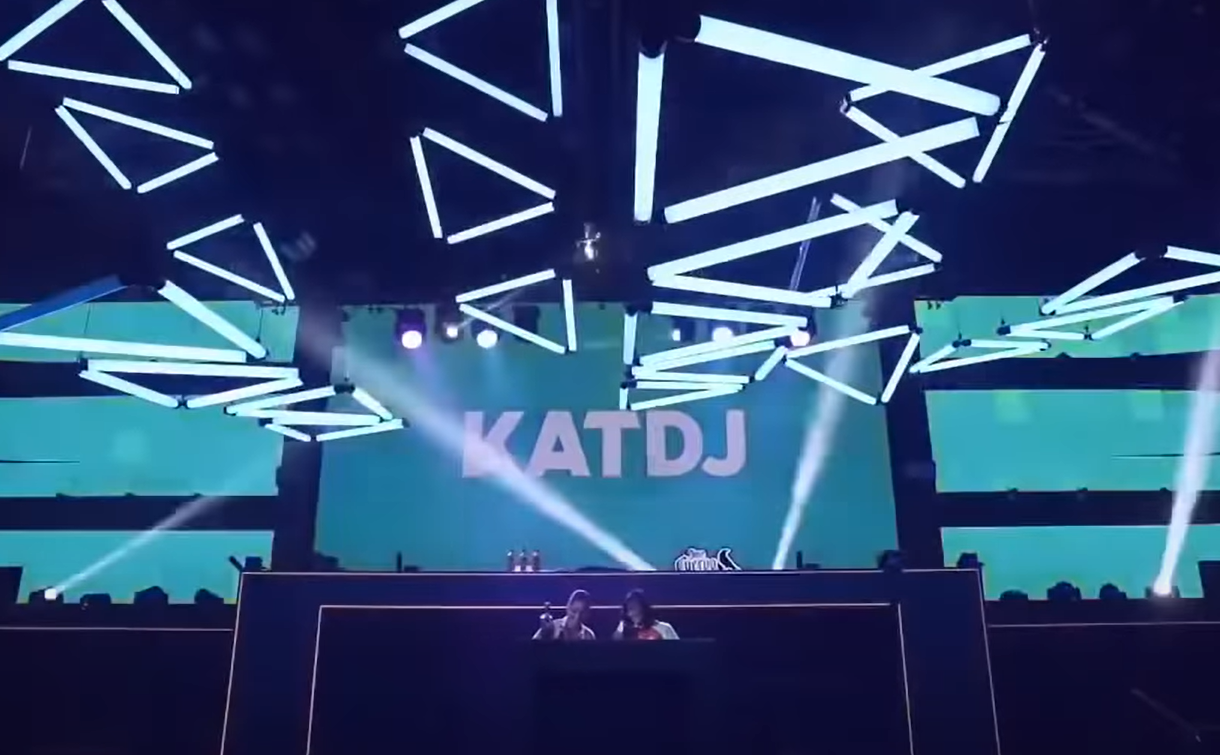 A virtual club event: a streamed DJ set from XYLO at The Palace
Image credit: The Palace Manila
Clubs such as XYLO at The Palace have been hosting virtual events to keep their businesses afloat. Some former partygoers have even set up a Facebook group called "A place we all pretend to be in BGC" – with posts from memes to more sobering topics such as discussions on ending victim-blaming. For now, I've also been reaching out to some friends sometimes through e-numan Zoom calls. 
While we won't get the physical exhilaration we experience in a club from these online parties or calls, it's nice to know that we are keeping the feeling of connection alive despite the limits of socializing onscreen.
---
The future of partying is still uncertain in 2021
---
Public gatherings probably will only return in a year or two, once vaccines are fully rolled out across the Philippines. The most we can do to connect with friends and loved ones now is look at our previous social media posts or meet up through virtual events – of course, while feeling the contrast between social distancing and public gatherings.
As for me, I'd probably keep playing Lady Gaga's Babylon until I can, as the lyrics go, "finally have the weekend served to me in ancient city style, like it's B.C." When vaccination is rolled out, the pandemic is under control, and nightlife resumes one day, you'll no longer see me splayed drunk in the streets, but I'll keep on dancing, because as the title of a Haruki Murakami novel says, Dance Dance Dance. 
Also check out:
---
Cover image adapted from: Addie Pobre, XYLO at The Palace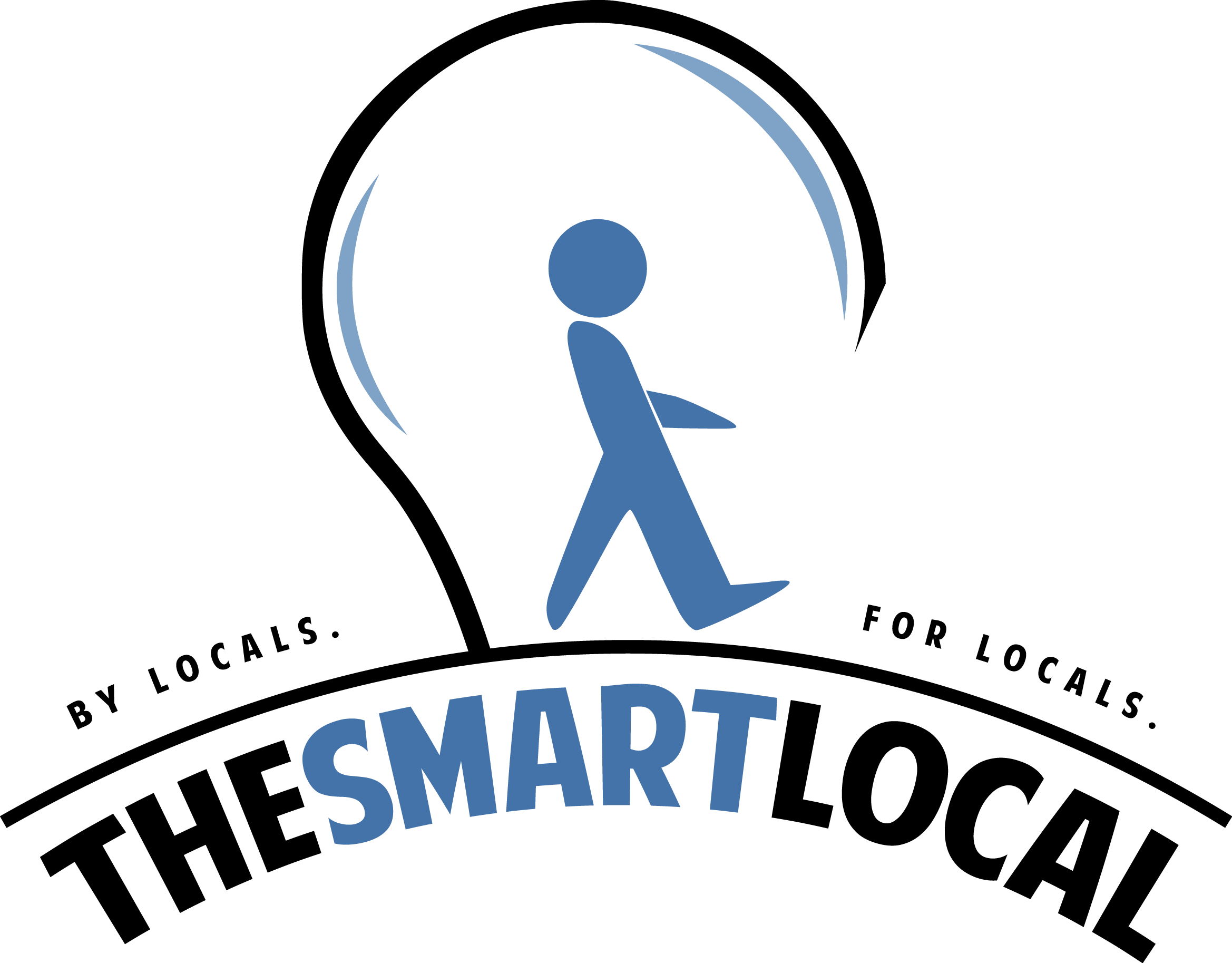 Drop us your email so you won't miss the latest news.