La Casa Di Beatrice in Bohol
---
Romantic travel films always seem extra romantic when they're shot in Europe or the Mediterranean. Think When in Rome (2010), Letters to Juliet (2010), and Mamma Mia! (2008).
If you want to feel like you're in a similar movie without the heavy costs of traveling far, go to La Casa Di Beatrice in Panglao, Bohol. With Mediterranean-inspired aesthetics, it will certainly make you feel like a main character with a blossoming romance arc.
---
Mediterranean-inspired structures
---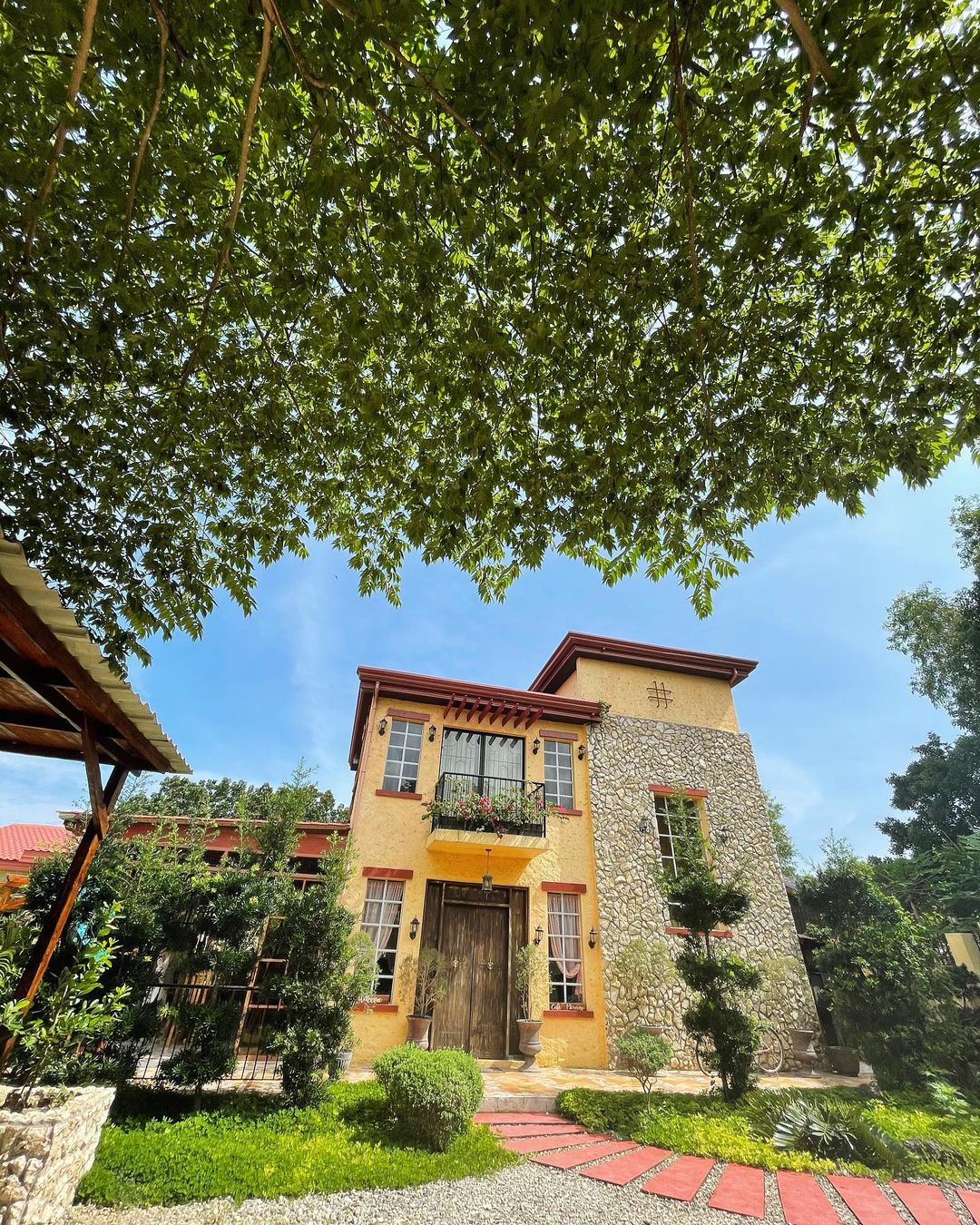 La Casa Di Beatrice.
Image credit: @anmoorris
La Casa Di Beatrice nails the Mediterranean vibe down to the small details.
From outside, you'll see light yellow walls with rough, concrete finish and red roofs that are characteristic of Southern European homes. It's complete with a balcony and flowering plants climbing its archways that give it a romantic feel.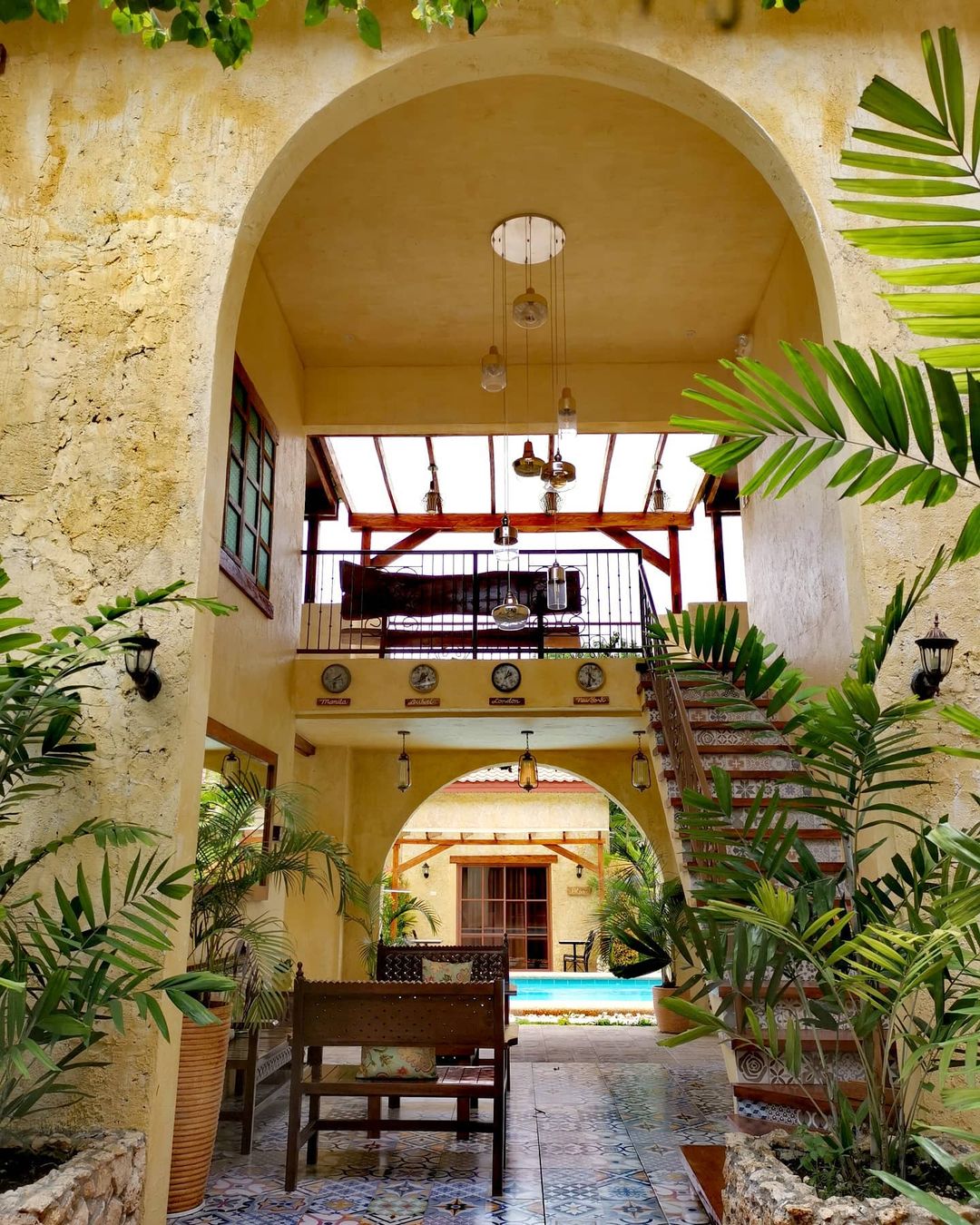 Entrance to the second floor.
Image credit: @lacasadibeatricebohol
Inside, there's intricate tile work on the floor and a staircase with wrought iron railings.
Its rooms are simple, with wooden furniture and white beddings accented with patterned fabric.
---
Relaxing amenities
---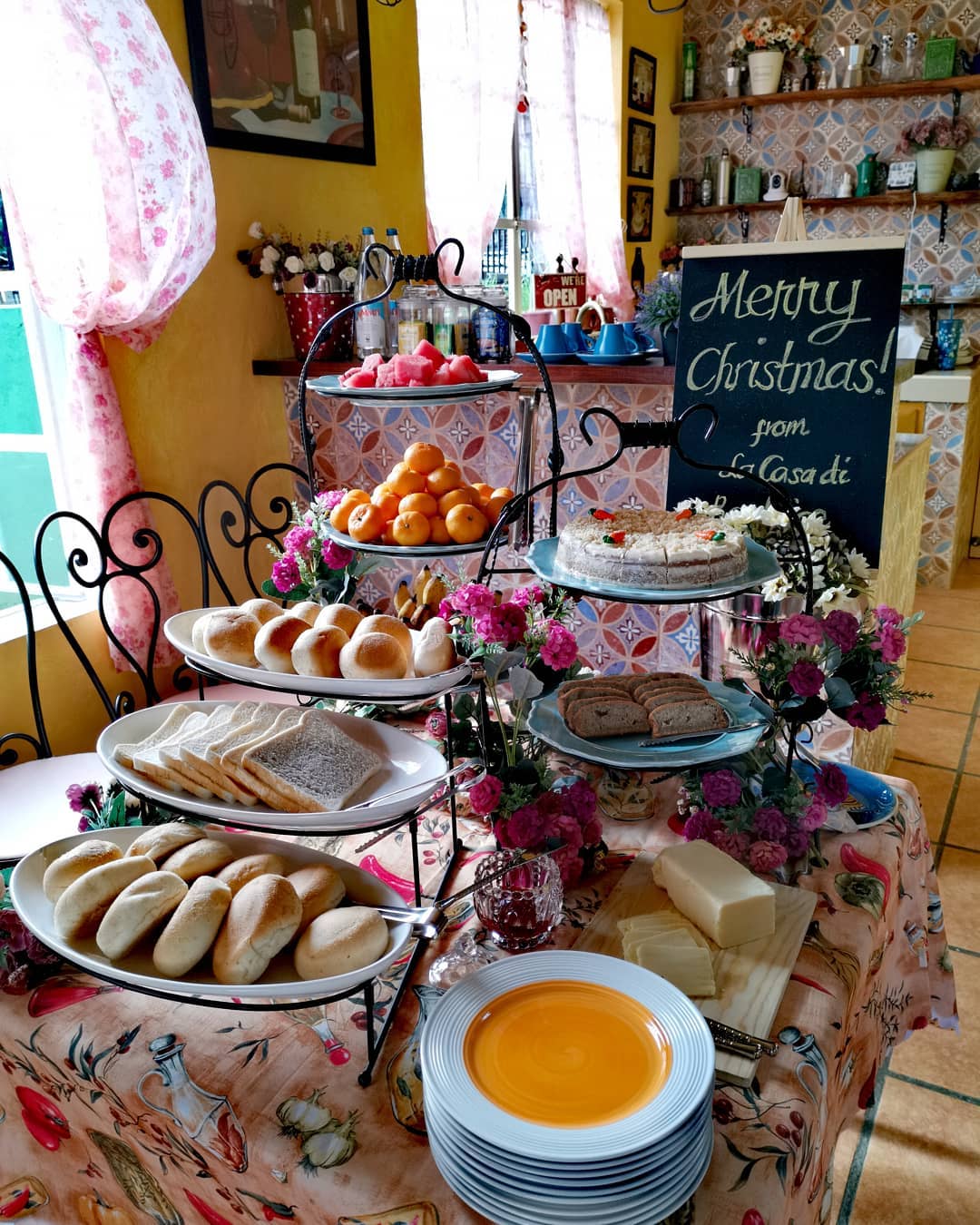 Cafe Mirano.
Image credit: @lacasadibeatricebohol

The bed and breakfast has a 22-meter outdoor pool with a view of the Mediterranean-themed property. Kids can also take a dip in the shallow part of the pool.
If you're not in the mood for a swim, you can stay at the poolside, read a book, and admire the BnB's exterior from one of the sun loungers.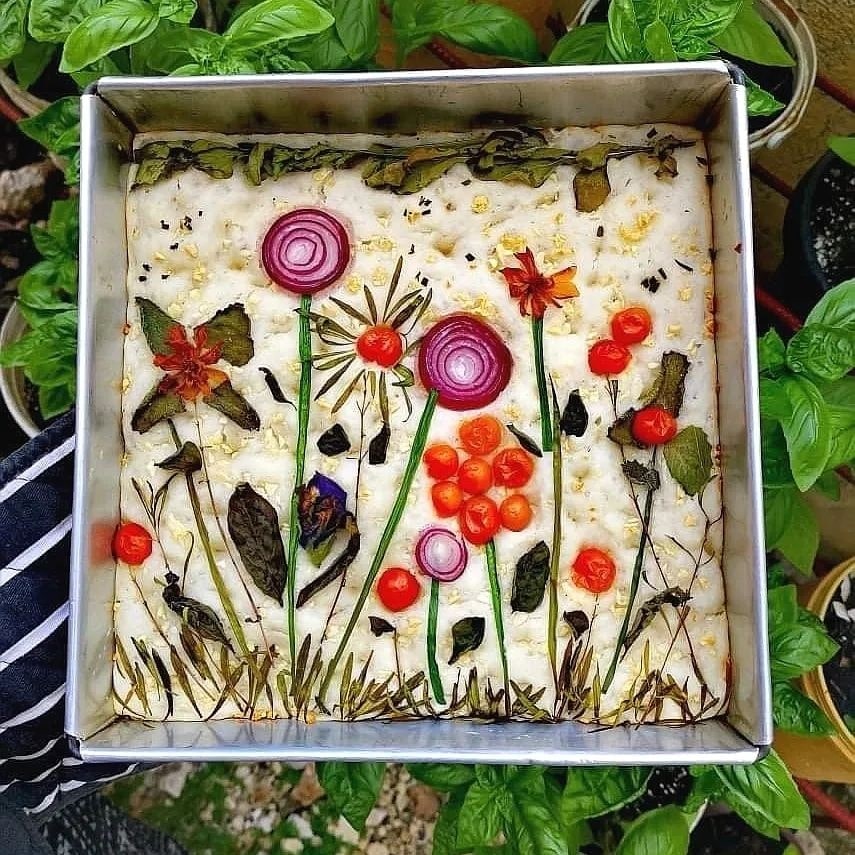 Foccacia.
Image credit: @lacasadibeatricebohol
La Casa Di Beatrice also has a small cafe serving meals and freshly baked bread, including focaccia (olive oil and herb-flavored bread) with beautiful garden art.
---
Proximity to attractions
---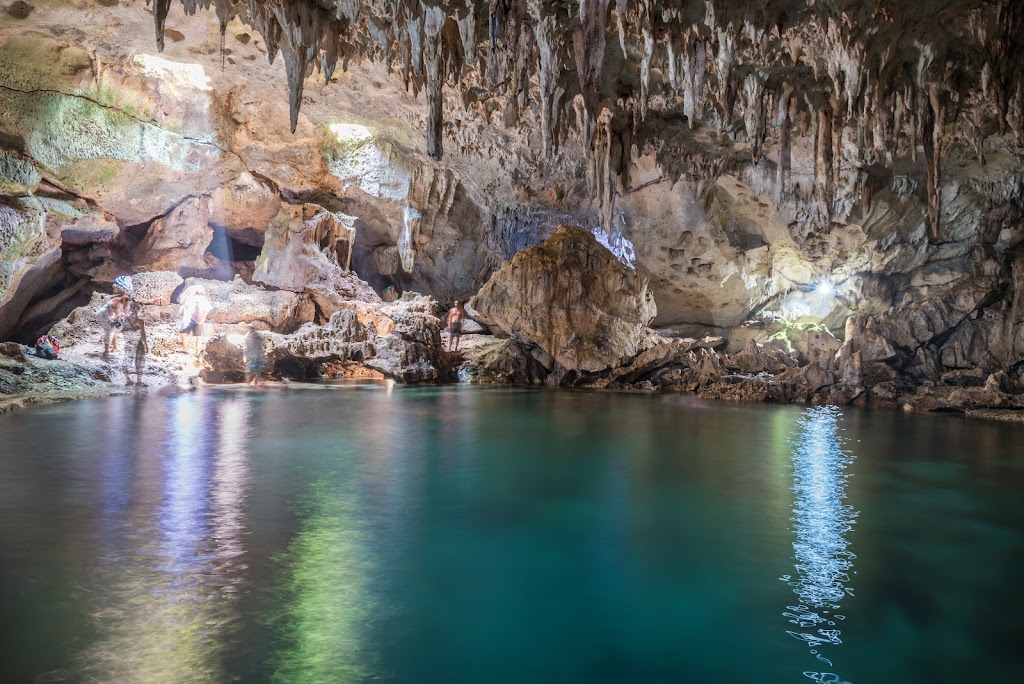 Hinagdanan Cave.
Image credit: Farid Tazi
There are also attractions nearby if you want to go exploring and enjoy a different view from the BnB.
You can take a dip at the ocean at the Alona and Dumaluan beaches which are just a quick drive away.
There's also Hinagdanan Cave, a stalactite and stalagmite cave with a lagoon inside. It's a naturally lit cave, with sunlight softly entering from small holes on its ceiling.
---
Room rates & day visits
---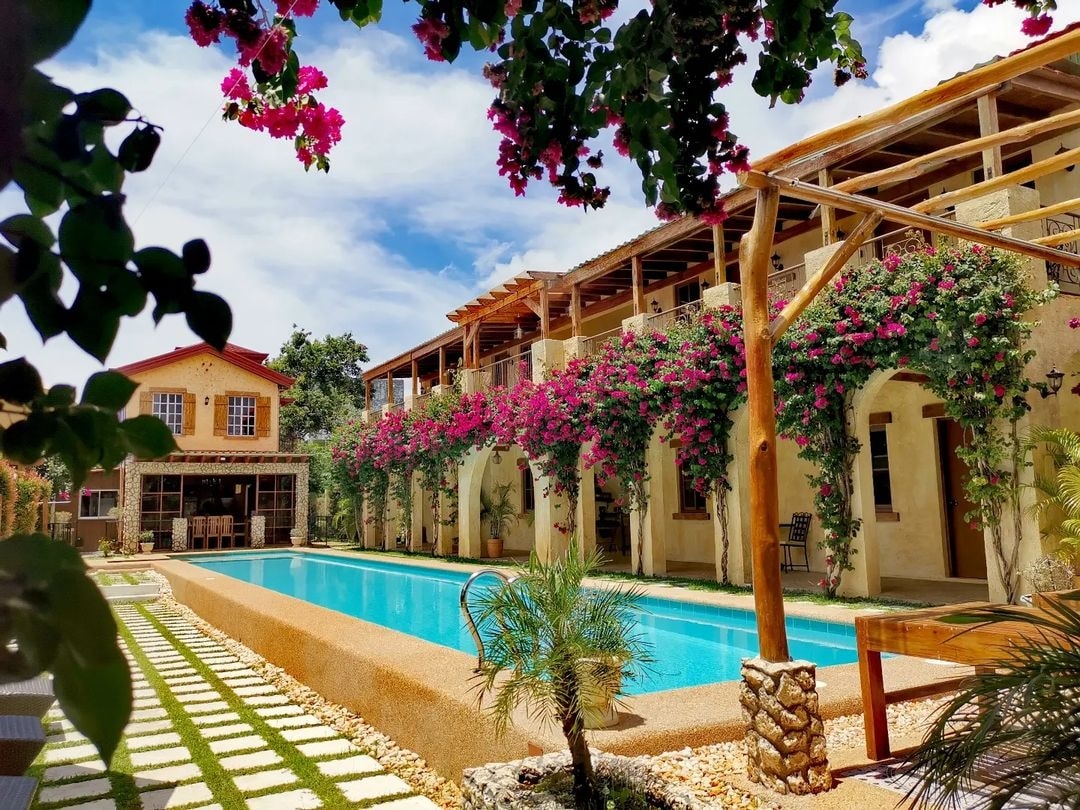 The pool.
Image credit: @lacasadibeatricebohol
Room rates at La Casa Di Beatrice start at P2,000 (~USD38.14) per night. This rate is for their standard room that can accommodate up to 2 people and is inclusive of breakfast.
If you don't wish to stay at the casa overnight, you can also use their pool and villa during the daytime for P2,000 (~USD38.14) for 4 people.
You can also book the place for shoots and events.
---
Mediterranean-inspired BnB
---
There's no need to make the expensive trip to the Mediterranean to get a romance film-like vibe with La Casa Di Beatrice in Panglao, Bohol.
Besides it, there are also plenty of other places you can visit around the country that are reminiscent of foreign lands, including European-style places.
Address: Panglao Hills, Panglao Shores Resort Road, Barangay Bolod, Panglao, Bohol
Telephone: 0917 319 4008
La Casa Di Beatrice's Facebook | Instagram
Related reads:
---
Cover image adapted from: @anmoorris and @lacasadibeatricebohol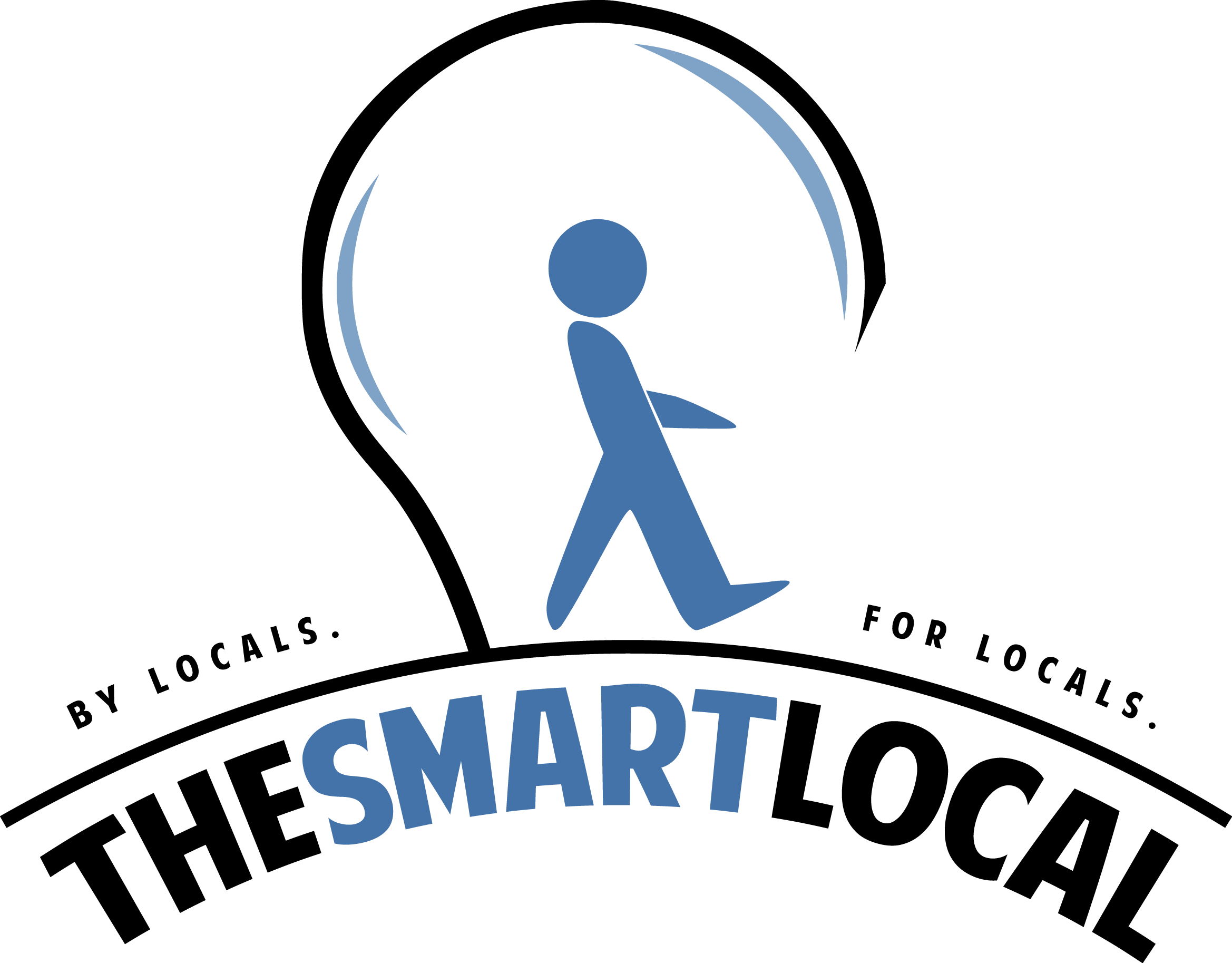 Drop us your email so you won't miss the latest news.