KiudKad – the last resort
---
With our 7,107 islands, there's an abundance of scenic accommodations in the Philippines. However, if you must insist on vacationing in a serene place, we suggest you check out the off-grid KiudKad and its vacation homes and campsites.
This largely undiscovered vacation spot sits atop a cliff in Barangay San Ramon – also known as Daldagon – in Siruma, Camarines Sur. It's in a sleepy fishing town but offers its guests fun ocean and mountain activities.
---
Off-the-grid getaway
---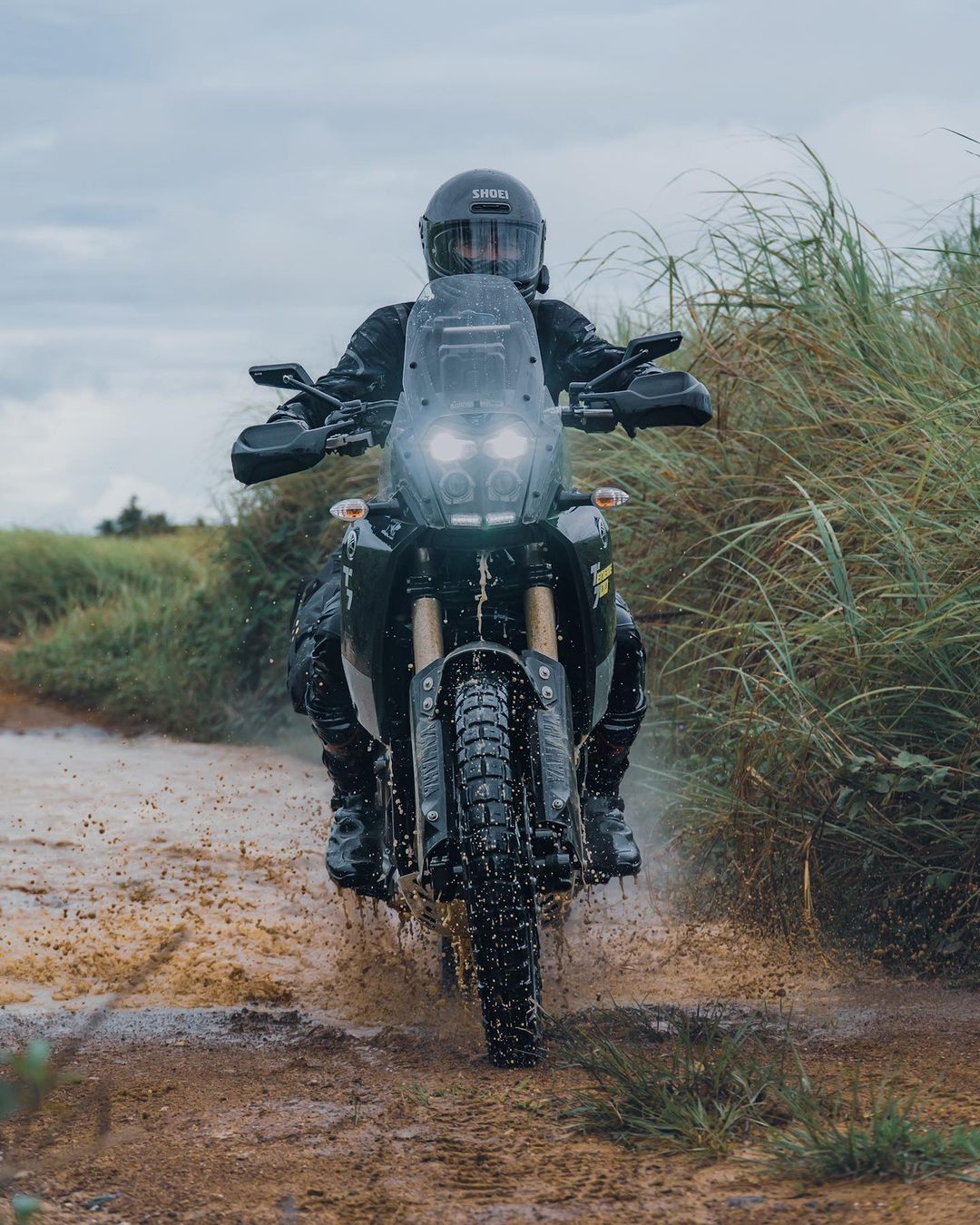 Muddy road to KiudKad.
Image credit: @mr.odulio
KiudKad is a 2-hour drive away from Naga City. While you'll travel mostly cemented roads going there, you need to be in a 4×4 vehicle with high ground clearance and all-terrain tires to conquer the last 7 kilometers of muddy trail. You can also ride a dirt bike provided you are or have a skilled driver.
If you don't have your own vehicle, KiudKad can also provide shuttles to and from Naga City and Daldagon for an additional fee.
---
Scenic location
---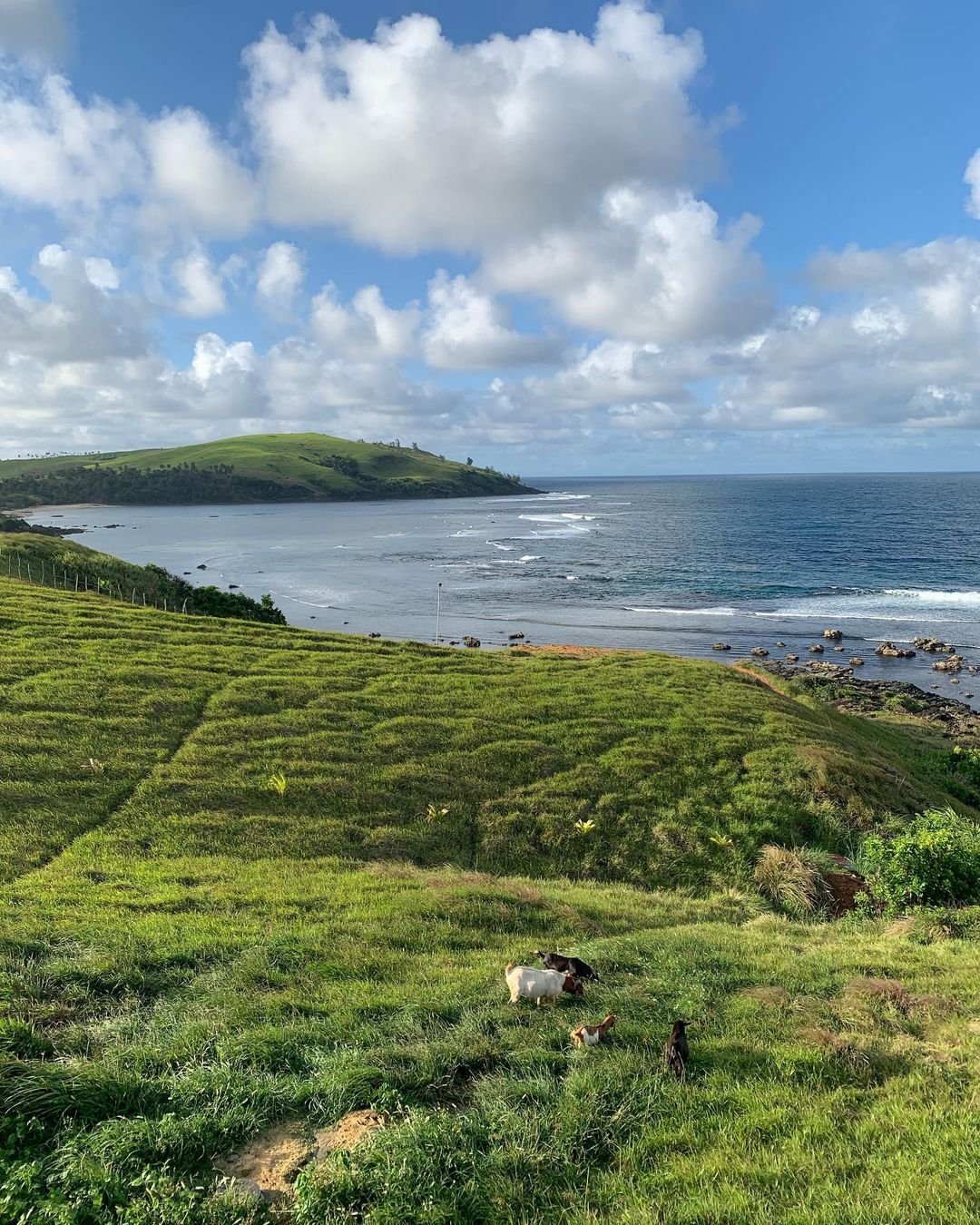 View from KiudKad.
Image credit: @bakescompany_
While the journey to KiudKad is an adventure, you're sure to find the destination worth all of your time and effort.
The property sits on a cliff with a view of the Pacific Ocean and rolling hills covered in cogon grass. It makes a great place to enjoy both the sunrise and sunset.
When you go downhill, you'll be met by a white sand beach. Since the place is quite difficult to reach, you might even have the beach to yourself.
---
3 houses and 2 campsites
---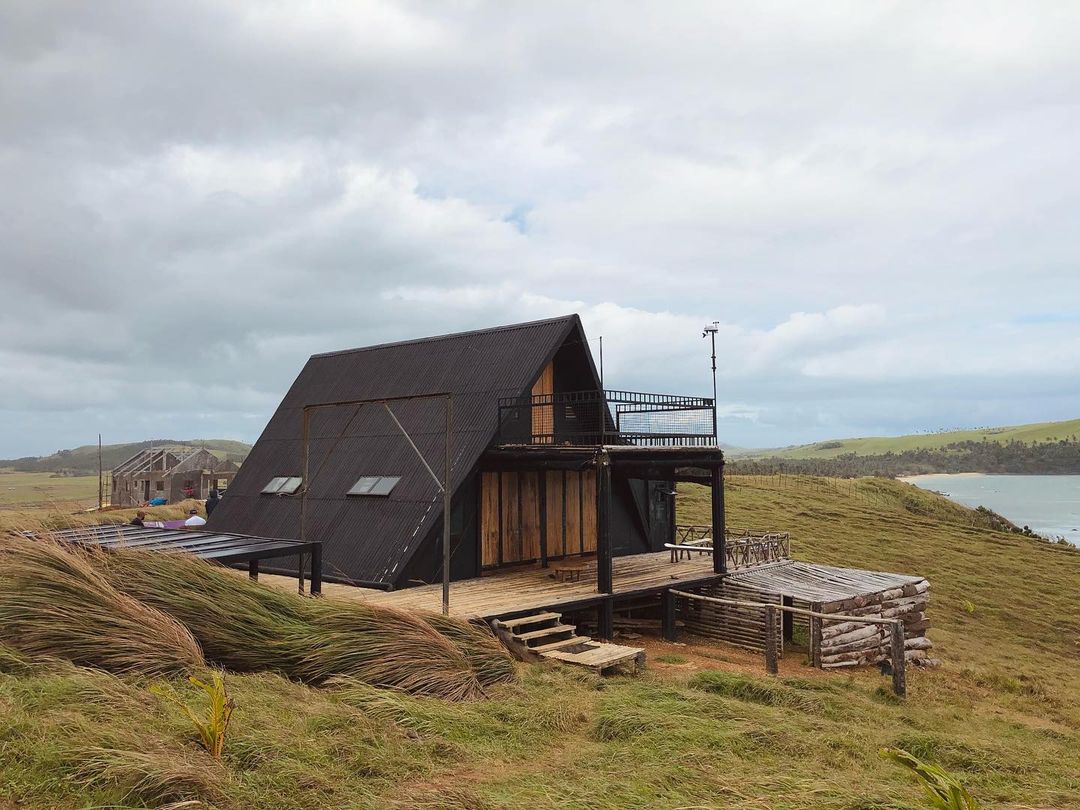 Blakhaws.
Image credit: @mirandarasch
There are 3 houses you can rent at Kiudkad.
Blakhaws is a modern loft house with an A-frame roof and a rustic, barn-style interior that can accommodate up to 10 guests. There's also the two-story nipa hut Brownhaus that can fit 8 people max. Both houses are fully furnished with a full kitchen, toilet, and running water. There's no AC, but the area is breezy and there are fans in case it gets too hot.
Kiudkad's newest house, Kamarin, on the other hand, is a two-story, modern nipa hut home that can accommodate 12 people. It has 6 beds, a living room, kitchen, dining area, 2 bathrooms, and a balcony.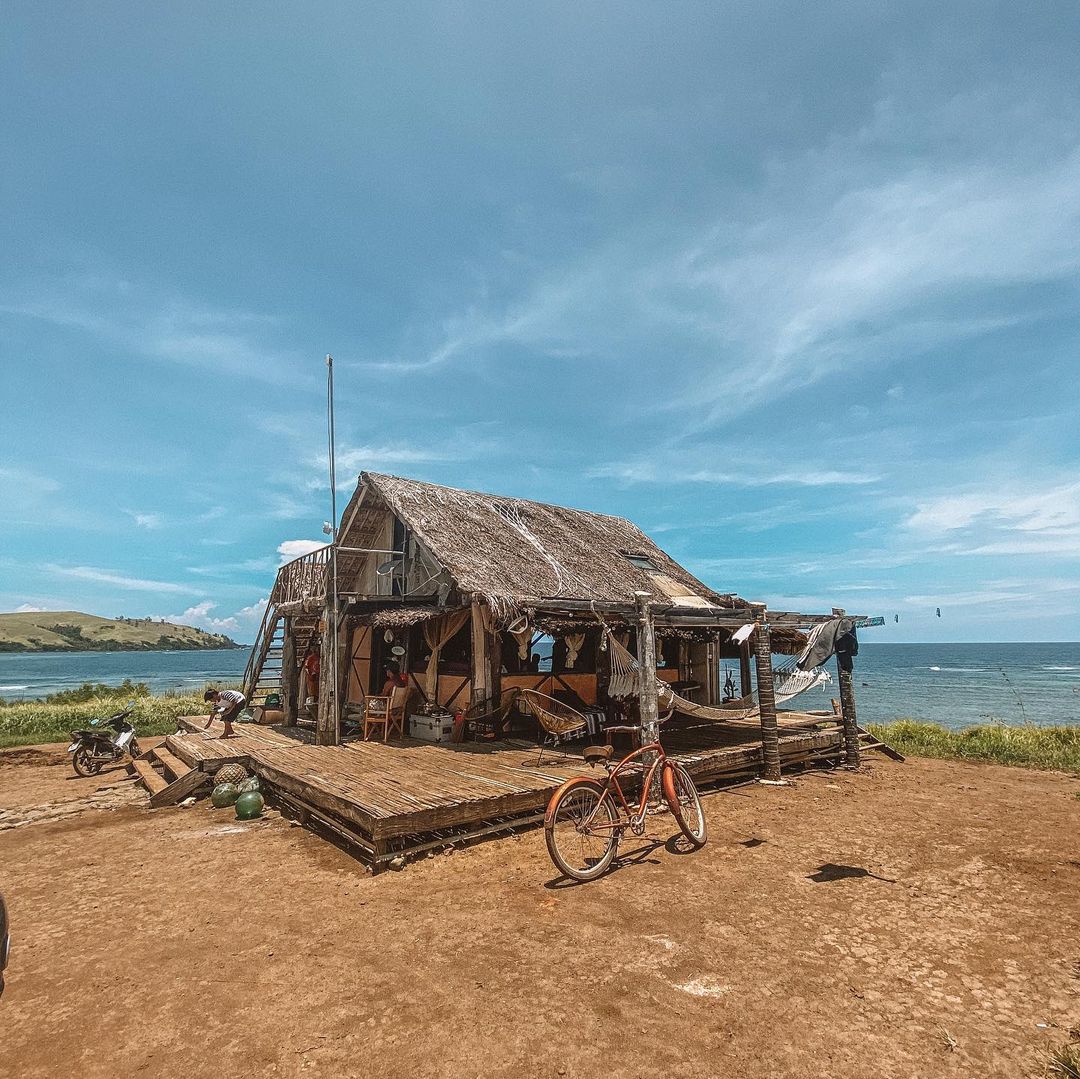 There are also 2 campsites on the property that can fit a maximum of 10 people. Each has a cabana, electrical outlets, food prep area, grill, outdoor faucet, and a common toilet and shower.
KiudKad's houses and campsites are powered by their solar panels. WiFi is also available.
---
Activities in the area
---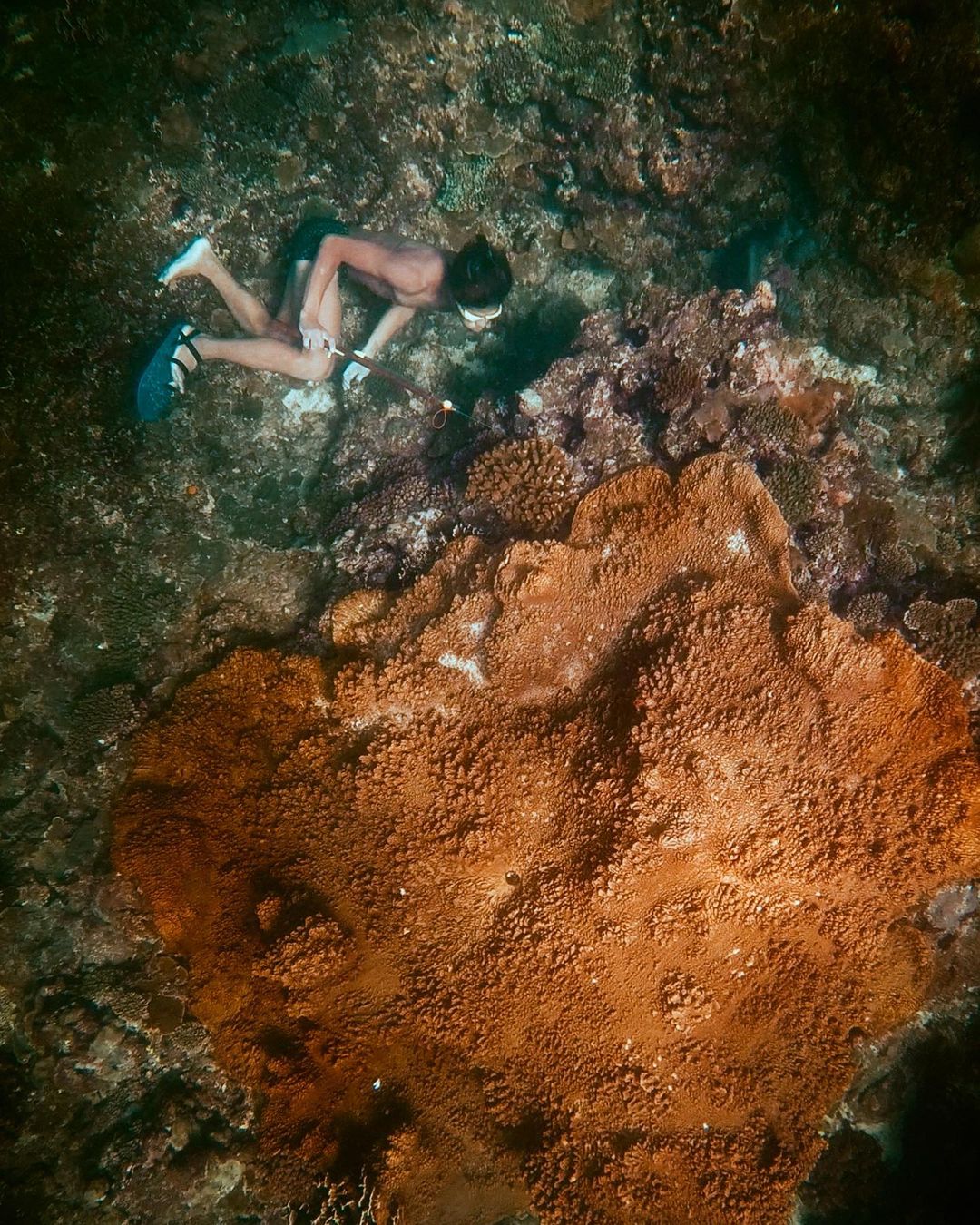 Snorkel at a nearby reef.
Image credit: @kiudkad
Besides scenic views, ocean and mountain activities await guests at KiudKad.
Bring your surfboard and catch the waves. Snorkel or free dive in the sea and watch sea creatures in their reef home. For a more laid-back activity, you can go kayaking or fishing.
There are also activities for those who aren't too fond of the water, such as trekking or biking on trails.
---
Off-grid vacation spot in Camarines Sur
---
You deserve a good vacation on your terms, so don't be pressured on going to the popular vacation spots.
If you're looking for a more serene place where you can relax and regain your energy, the scenic KiudKad in a sleepy town in Camarines Sur might be the place for you.
Address: Barangay San Ramon (Daldagon), Siruma, Camarines Sur
Telephone: 0999 869 7193
Kiudkad's Facebook | Instagram
Also check out:
---
Cover image adapted from: @poovizhicastle and @bakescompany_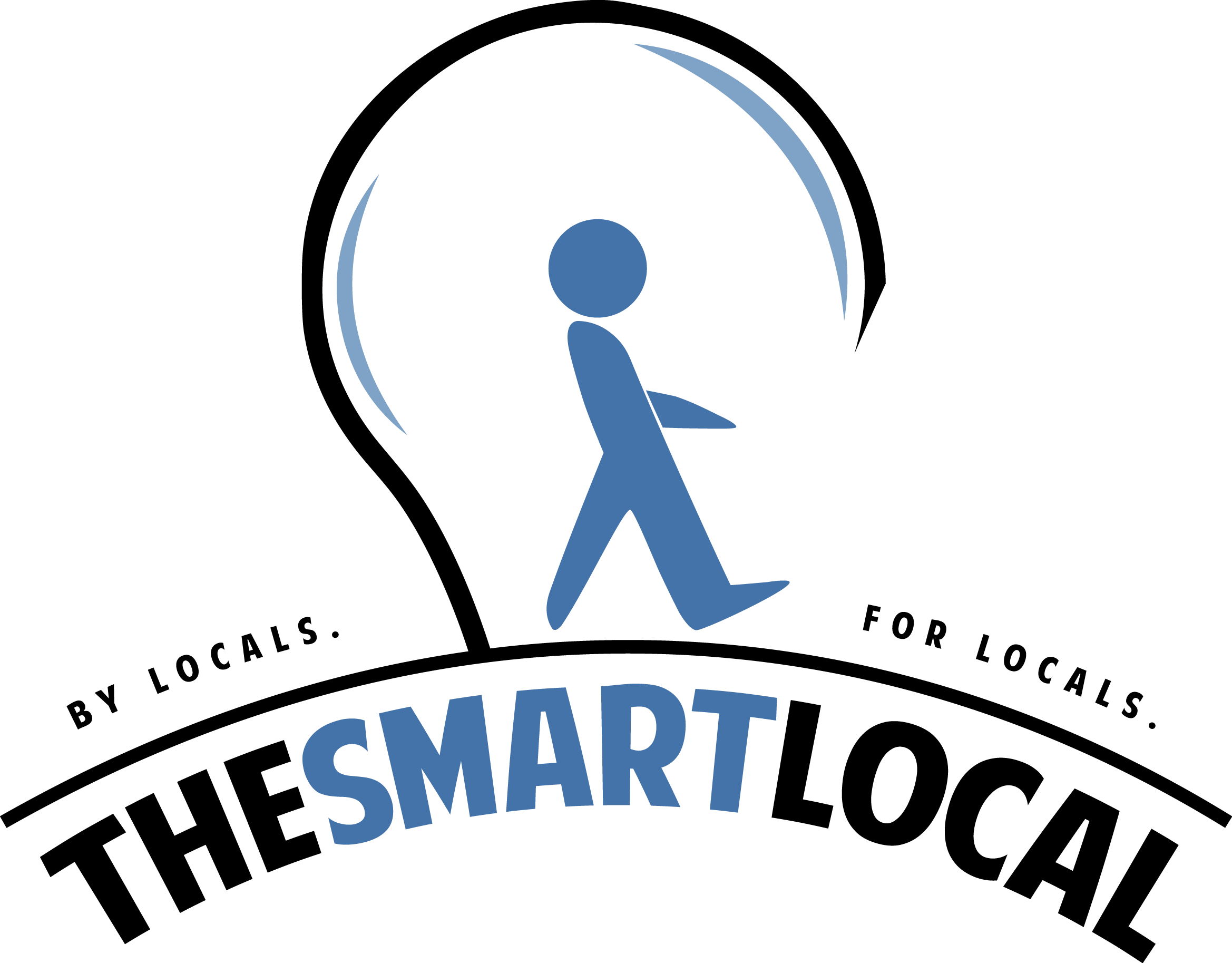 Drop us your email so you won't miss the latest news.