Nostalgic children's shows
---
Picture this: it's the 2000s, there's a typhoon, and you woke up at 6AM to wait for a class suspension. The news anchor finally mentions your city but instead of crawling back to bed, you eat your breakfast in front of the TV and watch your favorite Filipino children's shows.
With the heavy responsibilities of adulting, wishing to go back to simpler times is totally normal. But to help you feel like a kid again, we've listed some nostalgic Filipino children's shows below, including where you can watch them.
---
1. Art Angel – arts & crafts show featuring a hand that taught kids how to draw
---
Video credit:

GMA Playground
Art Angel is a Filipino children's show that taught kids various arts and crafts. It aired in the morning on GMA channel from 2004 to 2011.
It was hosted by Ate Pia (Pia Arcangel), Kuya Tonipet (Tonipet Gaba), and Krystal Reyes. However, Arcangel and Reyes left the show in mid-2010 and were replaced by Roxanne Barcelo.
Pintado, a hand with body paint, remained a constant. With Kuya Tonipet, Pintado continued to teach kids how to make illustrations. Kids had fun saying "bura, bura, bura" (erase, erase, erase) repeatedly as Pintado removed the pencil sketches after filling in the illustration with a marker.
The show reached a total of 370 episodes until it ended in May 2011. However, you may find clips of some of Art Angel's episodes on the YouTube channel GMA Playground.
---
2. Jollitown – starred the mascots of the Filipino fast-food chain Jollibee
---
Video credit:

Jollibee Studios
Jollitown is a children's show in Taglish which was created in collaboration with the Filipino fast-food chain Jollibee for its 30th anniversary.
The show followed the adventures of Jollibee's mascots Jollibee, Hetty, Yum, Popo, and Twirlie, and taught kids everything from parts of the body to values. It even dad an engaging, dancy theme song that urged kids to follow along.
This Filipino children's show first aired on GMA in 2008 but left the channel in 2010, moving to ABS-CBN the following year until 2012. It then returned to GMA in 2013 and concluded in the same year.
---
3. Wansapanataym – composed of different fantasy mini-series
---
Video credit:
ABS-CBN Entertainment
Wansapanataym is the English phrase "once upon a time" Filipinized. The show aired mini fantasy series on Saturday or Sunday nights which spanned a couple of weeks. 
It featured different actors and tackled a different topic for every mini-series. It also taught Filipino kids and teens values such as honesty, humility, contentment, and self-love.
Some of the latter episodes even incorporated modern technology and social media in their themes such as My App Boyfie which starred the love team JaDine, which was about a girl who got her first boyfriend through an app.
This Filipino children's show first aired in 1997 up to 2005, re-aired in 2006 to 2007, and again from 2010 to 2019. After a total of 22 years on TV, Wansapanataym ended due to the non-renewal of ABS-CBN's franchise.
Fortunately, the TV network has uploaded clips and full episodes of Wansapanataym on ABS-CBN Entertainment's YouTube channel.
---
4. Hiraya Manawari – TV show that taught kids kindness and responsibility you can still catch today
---
Video credit:
Knowledge Channel
In old Filipino, the phrase "hiraya manawari" means "may the wishes of your heart be granted"
The children's TV series is produced by ABS-CBN Lingkod Kapamilya (now ABS-CBN Foundation) with the Department of Education.
The project was led by the late philanthropist and environmentalist Gina Lopez who pioneered educational TV in the Philippines. Besides Hiraya Manawari, she also helped produce 4 other children's shows which focused on science, math, history, and English.
Hiraya Manawari taught us values such as kindness and responsibility through enacting original stories and folklore.
The show ran from 1995 to 2003 on ABS-CBN. Philippine educational TV channel Knowledge Channel continued to air past episodes of Hiraya Manawari, though, and you may still be able to catch them on the channel to this day.
There are also a few episodes of the show uploaded on Knowledge Channel's YouTube channel.
---
5. Epol/Apple – taught Filipino kids English through songs and repetition
---
Video credit:
Knowledge Channel
Epol/Apple was also produced by ABS-CBN Lingkod Kapamilya and the Department of Education. While Hiraya Manawari taught kids values, this Filipino children's show taught kids English through songs and repetition.
The show has multiple cast members, many of them kids, but the most memorable are the host of the show, Tito Luis (Bodjie Pascua), and his puppet bird friend Porfirio.
Epol/Apple aired from 1999 to 2004 on ABS-CBN but, like Hiraya Manawari, Knowledge Channel still airs some of the show's episodes every now and then.
You can also find full episodes of Epol/Apple on YouTube.
---
6. Sine'skwela – science TV series also shown at elementary schools
---
Video credit:
Knowledge Channel
This Filipino children's show would often be shown in class as it followed the science curriculum of Filipino students in grades 2 to 6.
Sine'skwela is a portmanteau of sine (cinema) and eskwela (school), perhaps because it made learning enjoyable for Filipino children through its skits. The show also featured fun characters including Kuya Bok, Kulitsap, Palikpik, Ugat-Puno, and the space-exploring duo Anatom and Agatom.
It's also one of the educational children's shows produced by ABS-CBN Lingkod Kapamilya and the Department of Education. Besides these institutions, the show was also co-produced by the Department of Science and Technology's Science Education Institute.
Sine'skwela ran from 1994 to 2004, but has reruns on Knowledge Channel up to now. You can also find some of Sine'skwela's episodes on YouTube or on knowledgechannel.org.
In June 2020, the cast members had a Zoom reunion, a throwback that the show's fans enjoyed.
---
7. Batibot – Philippines' Sesame Street
---
Video credit:
PartyHaus TV
The Filipino children's show Batibot is one of the oldest informative children's shows in the Philippines, debuting in 1985. The show used puppets, as it was inspired by the US children's TV show Sesame Street
It's cast included the puppet turtle Pong Pagong and puppet monkey Kiko Matsing – characters of the popular Filipino fable Ang Pagong at ang Matsing (The Monkey and the Turtle). Among its human cast members, on the other hand, was Kuya Bodjie who's also in the children's show Epol/Apple.
Batibot was aired in different local channels – namely Radio Philippines Network, ABS-CBN, PTV, GMA, and TV5 – throughout its run. 
The original show ended its run in 2003. It was revived by TV5 in 2010 and ended in 2013.
---
8. Goin' Bulilit – our longest-running kids' gag show
---
Video credit:
ABS-CBN Entertainment
Goin' Bulilit is a children's gag show on ABS-CBN which featured acting skits and fun segments. The show starred child actors and one adult host – tiny person Romy Pastrana who is more popularly known as Dagul.
It featured parodies of ABS-CBN shows such as Rated KKK, Mutyatya ng Masa, and GB Patrol for Rated K, Mutya ng Masa, and TV Patrol, respectively.
Once the cast members reach their teens, they get a tearful graduation ceremony. Every year or so, there would also be new kids added to the show.
Almost like a rite of passage for many child actors, Goin' Bulilit introduced some of the Philippines' most popular young actresses today, such as Kathryn Bernardo, Julia Montes, and Belle Mariano.
The show aired for 14 years from 2005 to 2019, making it our longest-running kids' gag show, with a Saturday or Sunday evening timeslot.
If you'd like to have a good laugh as you reminisce your childhood, you can watch past episodes of Goin' Bulilit on ABS-CBN Entertainment's YouTube channel.
---
9. Ang TV – youth-oriented comedy show
---
 Video credit:

iWantTFC
The show Ang TV featured comedy skits similar to Goin' Bulilit but with older cast members.
The original series aired for 3 seasons from 1992 to 1997 and cast kids and pre-teens. Many of them are now popular actors in the country, such as Claudine Baretto, Jolina Magdangal, Kristine Hermosa, Angelica Panganiban, Baron Geisler, and Vandolph Quizon.
Ang TV 2 in 2001, on the other hand, included actors such as Shaina Magdayao, JM de Guzman, and Arjo Atayde.
The Filipino children's show was able to popularize a few catchphrases, including it's opening "4:30 na! Ang TV na!" which is still referenced in media today.
---
Filipino children's shows we miss seeing on TV
---
As much as we'd like to be children again – free from all adulting responsibilities – we can't go back in time. Fortunately, that doesn't mean we can't stay in touch with our inner child.
We can still definitely enjoy the things we used to love, including the Filipino children's shows that taught us great life lessons and made us laugh.
Also check out:
---
Cover image adapted from: ANCX, Knowledge Channel Foundation, and Knowledge Channel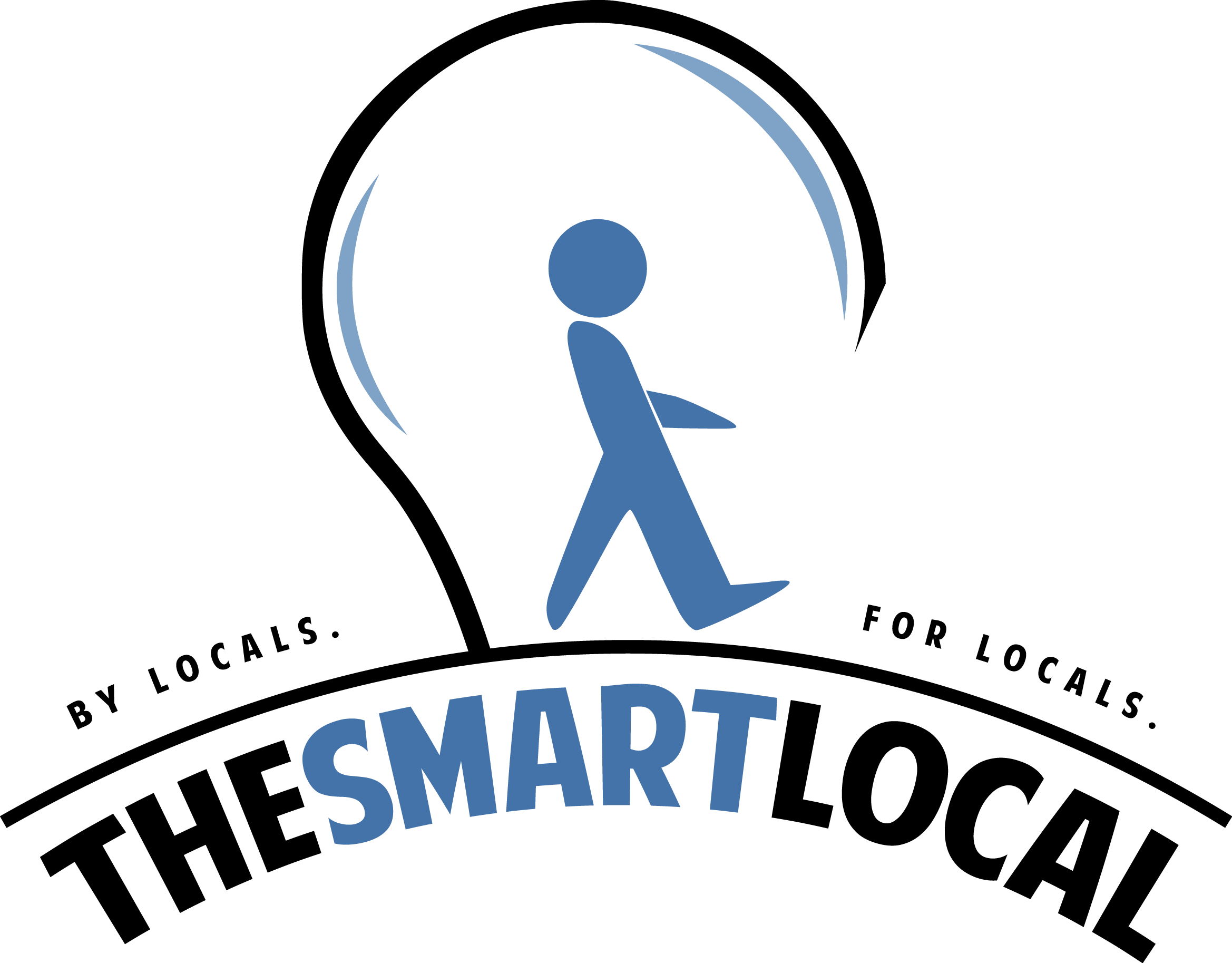 Drop us your email so you won't miss the latest news.