Crime cases gone cold
---
Being fascinated by unsolved crime stories might be a guilty pleasure. However, according to science, true crime stories simply give us an adrenaline rush and let us play detective, which is why we like to listen, watch, and read about them.
For those looking for a chilling read, particularly stories that occurred locally, here are some unsolved crime stories in the Philippines to read and spook yourself this Halloween.
---
1. Actress Nida Blanca's murder – did her husband order a hitman?
---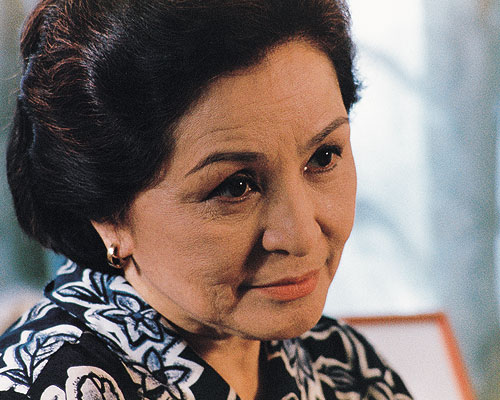 Late actress Nida Blanca
Image credit: PEP.ph/YES! Magazine
On 7th November 2001, 65-year old actress Nida Blanca's body was found at her car's backseat, at the sixth-floor car park of the Atlanta Centre Building in Greenhills, San Juan. This was one of the most disturbing celebrity deaths the country had seen.
The day before her body's discovery, the actress had attended a meeting with the rest of the Movies and Television Review and Classification Board's (MTRCB) members. According to Blanca's co-worker, she left the MTRCB office at 5PM. However, at 10PM, Blanca had yet to return home, prompting her personal assistant to begin making calls.
Thinking that the actress had just gone somewhere with a friend, the security guards at Atlanta Centre didn't check Blanca's car. But the following morning, a trail of blood led a guard to Blanca's car where he found the actress' dead body with 13 stab wounds.
Several theories on Blanca's death surfaced but the prime suspect was the actress' husband Rod Strunk, who was said to have had her killed because she had written him out of her will.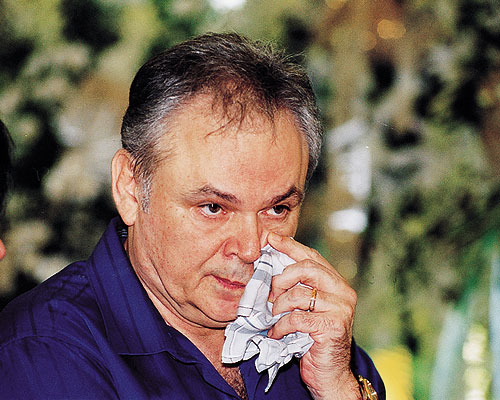 Nida Blanca's husband, Rod Strunk.
Image credit: PEP.ph/YES! Magazine
Thirteen days after Blanca's death, the police presented Philip Medel, a hitman who they claimed to have surrendered to them, and who even made a sworn statement that he had killed Blanca. Medel said Strunk had ordered the actress' murder and pointed to a certain Mike Martinez as the middleman. 
However, days later, Medel retracted his statement, saying he was tortured by policemen into admitting to the crime. Despite this, and although he was only a suspect, Medel was detained. During the investigation, the alleged middleman Martinez also went missing and was never found, and later was presumed dead.
A year after Blanca's murder, Strunk flew to the US before charges were filed against him. The US government also denied the petition to extradite Strunk, keeping him free from jail. In 2007, however, Strunk committed suicide, jumping to his death off the balcony of an inn in Tracy, California. 
Meanwhile, Medel remained in jail until his death in 2010.
Since both suspects have died, Blanca's murder case can no longer go on trial and her murder will remain unsolved.
---
2. The mysterious Metro Manila slashers – scarring children's faces without explanation
---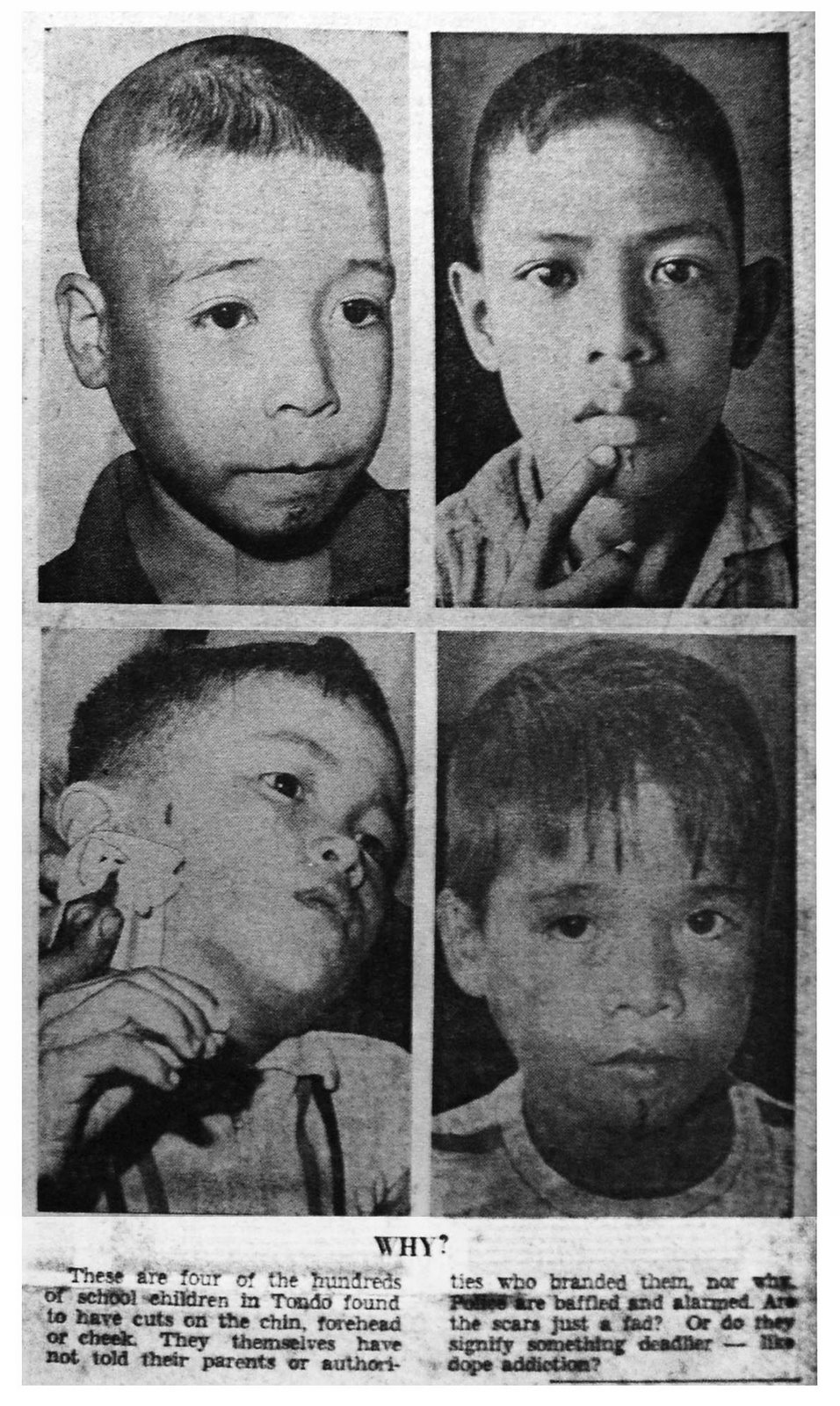 A photo of some of the victims from a newspaper
Image credit: Video48
In 1965, there were over 1,000 cases of face-slashing among children in Metro Manila. These kids, who were dubbed the "scar-faced children", were found with scars on their foreheads, cheeks, or chins. They were mostly elementary and high school students from Tondo, a low-income neighborhood.
Based on statements by some of the victims, the teenage culprits would lure younger children with candy before slashing their faces with blades, knives, or even broken glass before applying acid to the wounds so a scar would form. There were also young boys who admitted to slashing their own faces, either to avoid being assaulted by gangs or to join a fad during that time.
This brought fear to children and parents living in the metro. As Metro Manila residents were in a panic, hundreds of policemen were sent out to look out for slashers.
According to a Manila Times article, the Metro Manila police came up with several theories for these slashing incidents. They believed the scars were gang or communist groups' marks, or made as a form of extortion.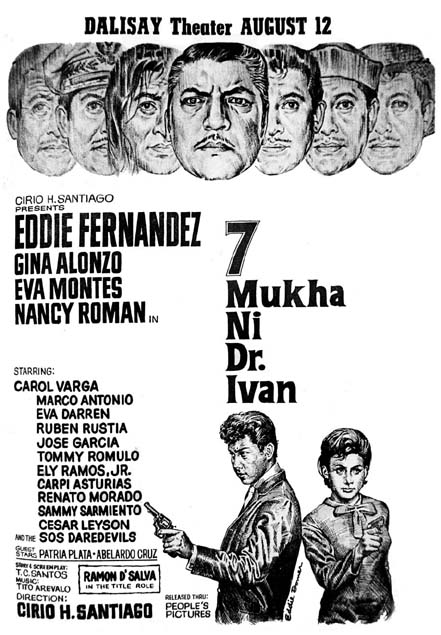 7 Mukha ni Dr. Ivan movie poster
Image credit: Video48
A few days later, though, they concluded that the cases were caused by a fad among young Filipinos during the time. Saying that most slashes were self-inflicted, police captain Felicisimo Lazaro believed that children did this to imitate the Filipino film 7 Mukha ni Dr. Ivan (7 Faces of Dr. Ivan) about a disguise artist. 
While many people believed in this theory, some thought that the situation was too big to be caused by a mere fad. 
A couple of slashers had also been apprehended, but they kept mum about their motive. By the end of 1965, the incidents ceased but the origins of the face-slashing cases remain unknown.
---
3. Lucila Lalu, the original "Chop-chop Lady" – woman whose body parts were found across the metro
---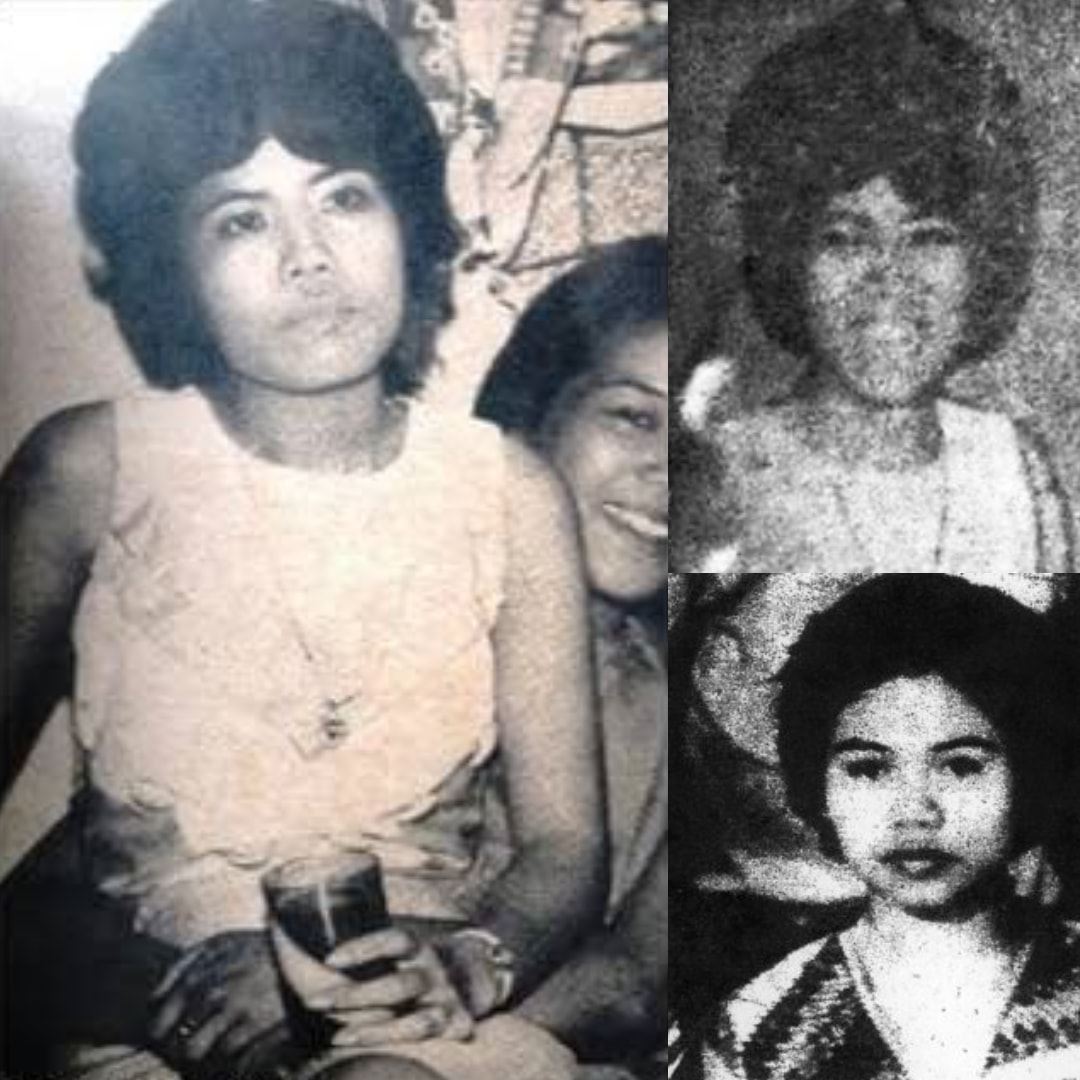 Lucila Lalu, whose legs, torso, and arms were found across Metro Manila
Image credit: Stories After Dark
On 28th May 1967, a pair of legs was found in Sta. Cruz, Manila. The following day, a headless and legless torso was found in EDSA. The first-recorded dismemberment case, also called a "chop-chop case", in the Philippines, policemen had a hard time uncovering the origins of the case. They said it was as if they were solving a puzzle.
Eventually, a fingerprint from a police clearance file led them to an identity – Lucila Lalu, a businesswoman who owned a cocktail lounge not far from where her legs were found. According to investigators, the person who killed Lucila was likely to be a butcher, a surgeon, or a medical student. The autopsy report said she had been one month pregnant at the time of her death.
One of the suspects is her common-law husband Aniano de Vera, with whom Lalu shared a child. De Vera was a police officer who was married to another woman. Lalu and De Vera were said to have been having problems. De Vera would often get angry or jealous – perhaps because his common-law wife kept several lovers – and he was said to have fired his gun inside Lalu's beauty parlor a month before her death.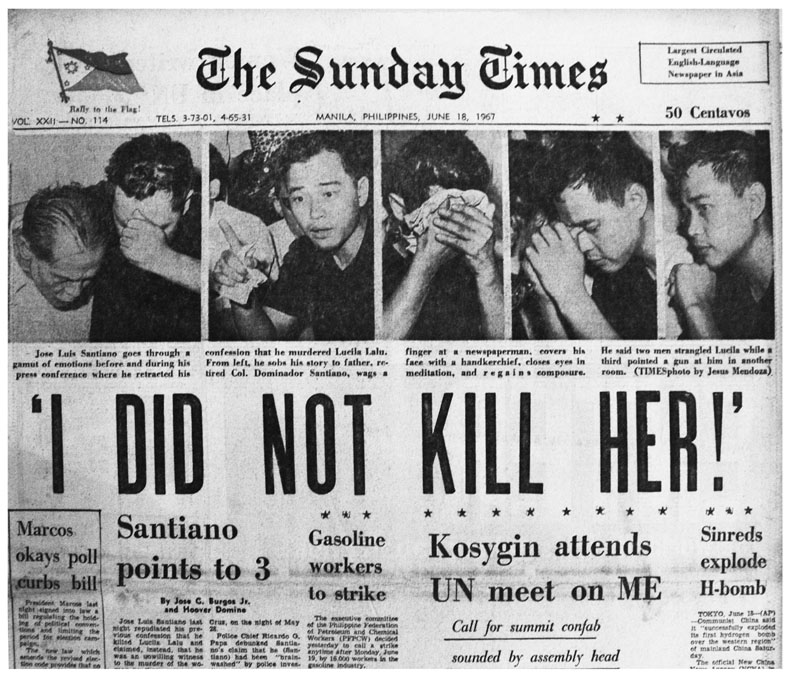 A newspaper clipping containing the news of Santiano recanting his statement
Image credit: Let Me See You Writhe
Three of Lalu's lovers were also suspected, but one of them – Jose Luis Santiano – came forward on 15th June, saying he had killed Lalu. Santiano was a dentistry student, the son of a retired Philippine Constabulary colonel, and married with five kids.
In Santiano's handwritten statement, he said that he had refused to sleep with Lalu that evening. Lalu threatened to create a scandal, causing him to have a mental blackout and kill her. Santiano testified that he kept the body under his bed and then disposed of Lalu's body parts by using public transportation. The police also found traces of dried blood under his bed just as he said.
However, days later, Santiano withdrew his statement, saying he had only witnessed the murder by three men and that he was held at gunpoint while it was happening. A Dr. Nora Ebio also came forward to support Santiano's claim that he was forced by the police to admit to the crime he didn't commit.
Santiano was released and, with all the suspects refuted, the investigation reached a dead end. To this day, Lucila Lalu's head hasn't been found.
---
4. The Chiong sisters and the Chiong 7 – a sensationalized double murder case that implicated seven suspects
---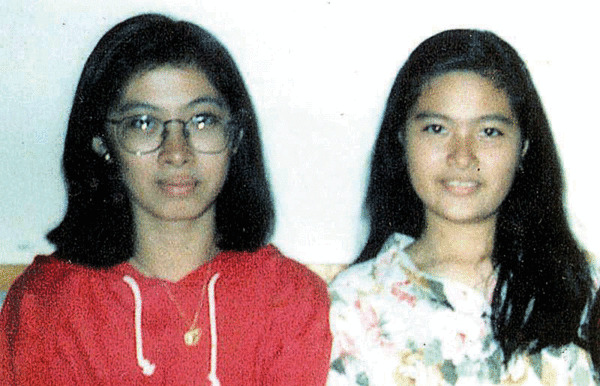 The Chiong sisters
Image credit: Sunstar Cebu
Sisters Marijoy, 23, and Jacqueline Chiong, 21, disappeared in Cebu on 16th July 1997. Two days later, Marijoy's body was found in a ravine, having been raped. Meanwhile, Jacqueline's body was never found.
Witnesses pointed to Paco Larrañaga, a Filipino-Spanish Cebuano some 840km away in Quezon City, Metro Manila, as the perpetrator. He was allegedly Marijoy's suitor and had been seen speaking with the Chiong sisters in Ayala Center Cebu the night they disappeared. 
However, Larrañaga claimed not to know the Chiong sisters. He was also in Quezon City at that time – he attended class on the 16th and took an exam on the 17th. His friends even had photos with him taken that night which the prosecutor only dismissed, saying these were edited.
In an attempt to clear his name, Larrañaga went to Cebu for questioning. He was surprised to discover that there were six other men who were going to be tried for the crime with him – thus the name Chiong 7. All seven were said to have worked together though Larrañaga only knew two of them.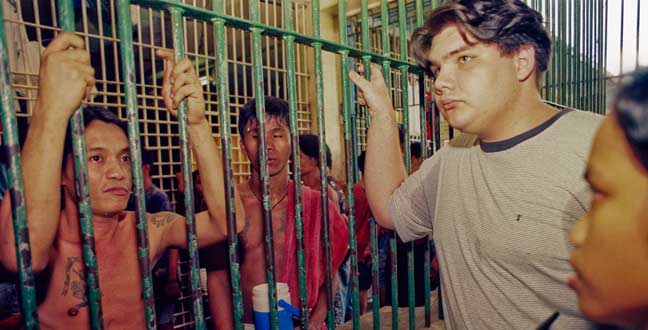 Paco Larrañaga
Image credit: POV
10 months later, Davidson Rusia, a convicted felon in the US, testified against the Chiong 7, saying he was with them during the murder of the Chiong sisters. But Rusia never explained what happened to Jacqueline nor was he asked by the prosecution. Before his testimony could be cross-examined, though, he asked to be excused saying he was unwell, leading to the trial's unusual adjournment.
On 5 May 1999, while Rusia was granted blanket immunity, the Chiong 7 were sentenced to two life imprisonments. Larrañaga's camp made several appeals, but his sentence was only elevated to death by lethal injection in 2004. Fortunately, as a dual citizen of the Philippines and Spain, Larrañaga was able to seek asylum in Spain where he still resides to this day.
The case of the Chiong sisters is possibly the most sensationalized murder case in the country even today. According to one theory, the sisters are still alive and the fake murder fiasco was a cover-up for a drug case. Some people also find it suspicious that the Chiong matriarch, Thelma, was on friendly terms with Rusia during the time of the trial.
---
5. The disappearance of Edgar Bentain – a casino employee who was abducted after exposing a political scandal
---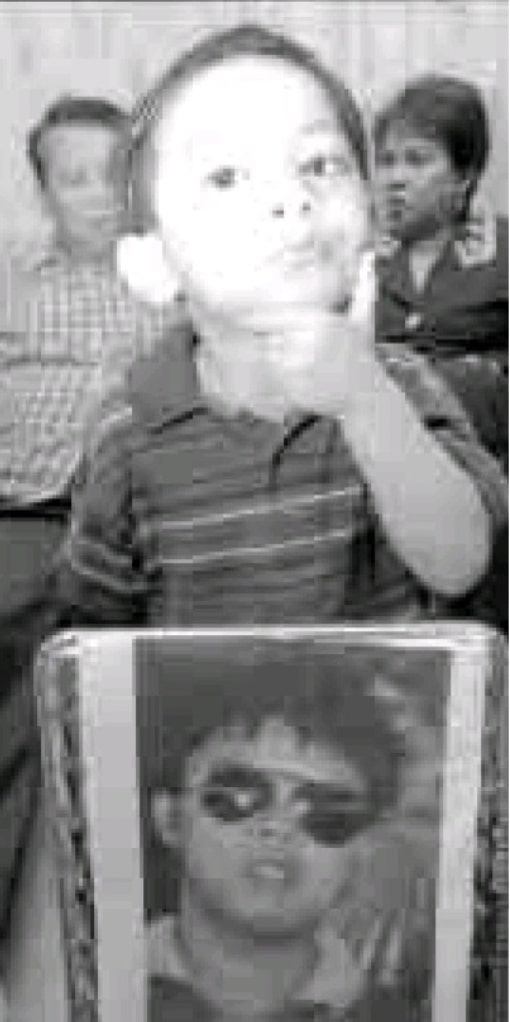 Edgar Bentain's son holding a photo of his missing father
Image credit: Philippine Daily Inquirer
At the height of the presidential election campaign season in 1998, Edgar Bentain, a Philippine Amusement and Gaming Corp. (PAGCOR) employee was abducted by unknown men and was never seen again.
His disappearance was attributed by a Philstar article to then-Vice-president and presidential candidate Joseph Estrada, whom Bentain had recorded playing baccarat at a casino in Manila through CCTV footage. 
The video was released by former Philippine Charity Sweepstakes Office chairman Manuel Morato who identified Bentain as the source of the footage. According to Morato, Bentain had exposed Estrada because he didn't want someone with a gambling habit to win the presidential race.
But Morato had miscalculated the consequences of his exposé – he had put Bentain's life at risk. The moment Bentain realized that his life was in danger, he went to Morato who quickly gave him a fake certification for winning P10 million in the lotto so he could get a visa and fly out of the country as soon as possible. 
However, Bentain didn't leave the country. Thinking that the situation had gotten better, he returned to the casino to gamble. On 16 January 1998, as he was heading down to the casino parking lot, he was snatched by a group of men and was never seen again.
In his privilege speech (a privilege given to senators and congressmen to speak without getting prosecuted for what they say), Senator Panfilo Lacson said that a police officer had reported "that Bentain had been taken care of" to a resident of Polk Street in Greenhills, pertaining to Estrada. However, Bentain's younger brother said that Lacson was being insensitive, accusing the lawmaker of using his brother's name for a political agenda.
---
6. The Jabidah massacre – a mass killing of an undetermined number of Moro recruits
---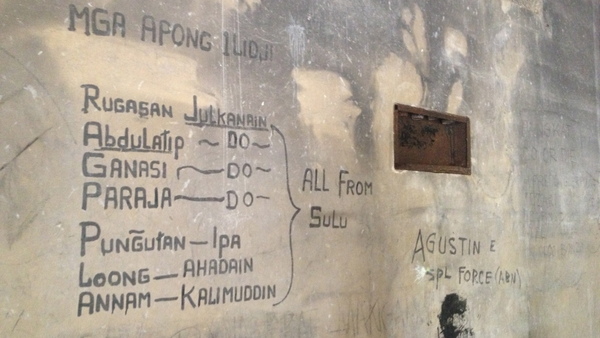 Writings on a wall in Corregidor which allegedly proves that the Jabidah unit was in Corregidor in 1968
Image credit: Rappler
In 1968, an undetermined number of young "special force" recruits who were Moros, people from Muslim ethnolinguistic groups in Mindanao and Palawan, were taken to an airport in Corregidor in batches only to be killed.
For a long time, this massacre referred to as the Jabidah massacre would be dismissed as a hoax allegedly created to ruin then-President Ferdinand Marcos Sr.
According to Rappler, Marcos created Oplan Merdeka (ironically "freedom" or "independence" in Malay) and the Jabidah commando unit so the Philippines could regain ownership of Sabah, a Malaysian state with a huge Filipino population due to its proximity to the Philippine islands of Palawan, Tawi-Tawi, and Sulu. The massacre would eventually be named after the special commando unit.
On 30th December 1967, some 135 to 180 Moro recruits were brought to Corregidor to train with other Filipino soldiers. However, they were not treated the same way as other soldiers. They suffered bad living conditions and didn't receive the pay they were promised. Soon, they grew restless – enough to send a signed petition to the president.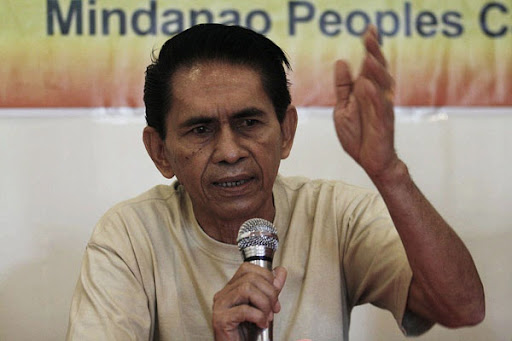 Jabidah Massacre survivor Jibin Arula in 2009
Image credit: Mindanews
The recruits got what they wanted. They started to be fed well. But they didn't know that there was a catch to this. Soon, the recruits who signed the petition were disarmed.
Slowly, they began to be sent home in batches. However, one of the survivors of the Jabidah Massacre, Jibin Arula, would find out what had truly happened to his fellow recruits. 
On 18th March 1968, recruits were sent home in groups of 12 before dawn. Arula belonged to the second batch of recruits that day. He and 11 others were taken to the airport on a truck. When they got there, they were asked to line up. Arula heard a series of gunshots, followed by his colleagues falling "like dominoes". 
Arula took his chance and fled, getting shot in the thigh. He then swam for his life in the waters of Manila Bay. Fishermen found him in the morning on the coast of Caballos Island in Cavite, about 3km away.
Special Army Forces soon arrived at the site of the massacre. They tied the recruits' dead bodies to trees and burned them. They collected the remains after so as to erase any trace of the mass killing and dumped these in Manila Bay.
To this day, it is unknown how many recruits died and why exactly they were killed. There were no formal investigations done and the occurrence of the massacre was persistently denied. Some military officers and soldiers were brought to court, but they were cleared of the crime.
---
Unsolved crime cases in the Philippines
---
While these unsolved crime cases and many others are interesting reads, we should remember that these are real-life stories that involve real deaths.
We are free to enjoy reading, watching, and listening to unsolved crime mysteries, but we should learn from the people before us not to sensationalize these gruesome crimes.
Also check out:
---
Cover image adapted from: PEP.ph/YES! Magazine and POV
Get more stories like this!
Drop us your email so you won't miss the latest news.