Former Eat Bulaga hosts
---
Avid noontime TV viewers in the Philippines were recently surprised by changes in variety show's networks, starting with Eat Bulaga! However, the longest-running noontime show isn't exactly a stranger to changes.
In its 44 years on air, the show has seen a lot of lineup changes with its hosts. Here are memorable former Eat Bulaga hosts you might remember from your childhood and where they are now.
---
1. Ruby Rodriguez – Eat Bulaga host for 20 years
---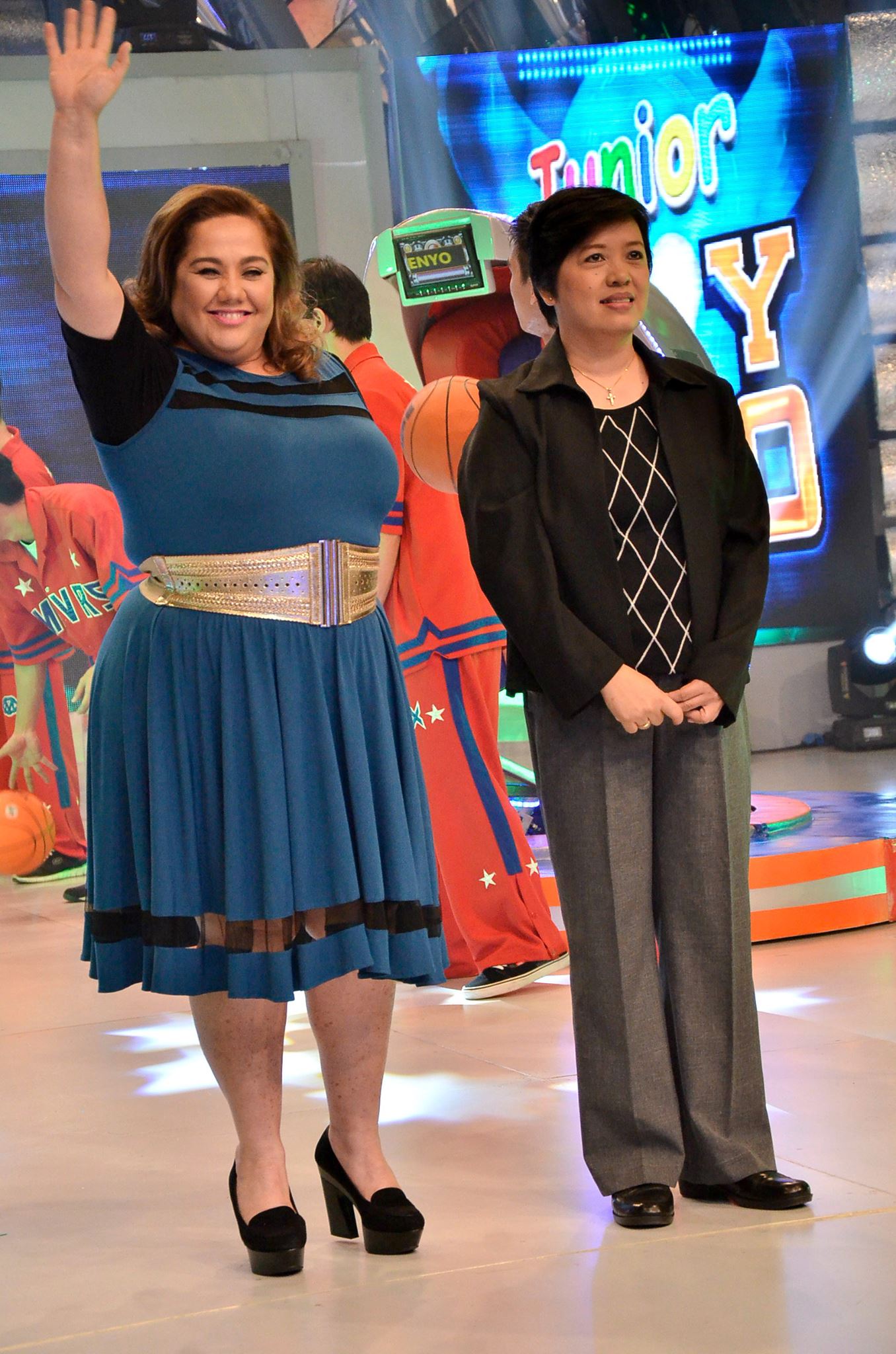 Ruby Rodriguez with a contestant.
Image credit: Eat Bulaga
Ruby Rodriguez co-hosted Eat Bulaga for nearly 2 decades since 1991. During the pandemic, she went on hiatus from the show but only confirmed that she had left in 2021.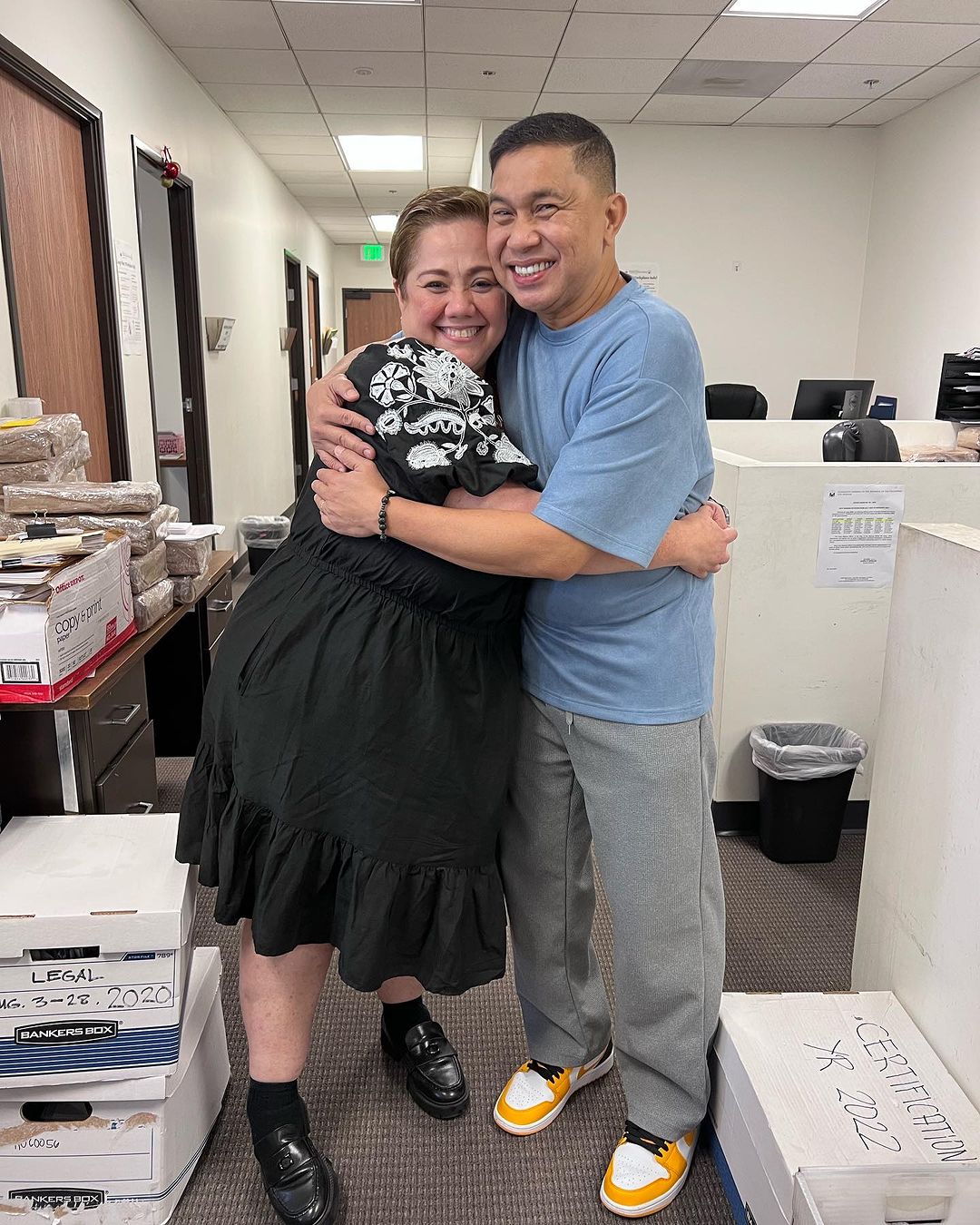 Image credit: @rodriguezruby via Instagram
The former TV host now lives in Los Angeles, California, and has worked at the Philippine Consulate General there since 2021.
Despite not being on the show anymore, Rodriguez would often reunite with the Dabarkads as seen on her Instagram account.
---
2. Ice Seguerra – the original Eat Bulaga child star
---

Young Ice Seguerra with Vic Sotto.
Image credit: Eat Bulaga via Facebook
Before Ryzza Mae Dizon and Baby Baste, there was Ice Seguerra.
At age 3, he finished 4th runner-up in the show's segment, "Little Miss Philippines", but was cast as a host due to his innocently comical quips. He was in the show for 10 years, from 1987 to 1997.
He began to pursue music in his late teens and even made the hit song "Pagdating ng Panahon" in 2001.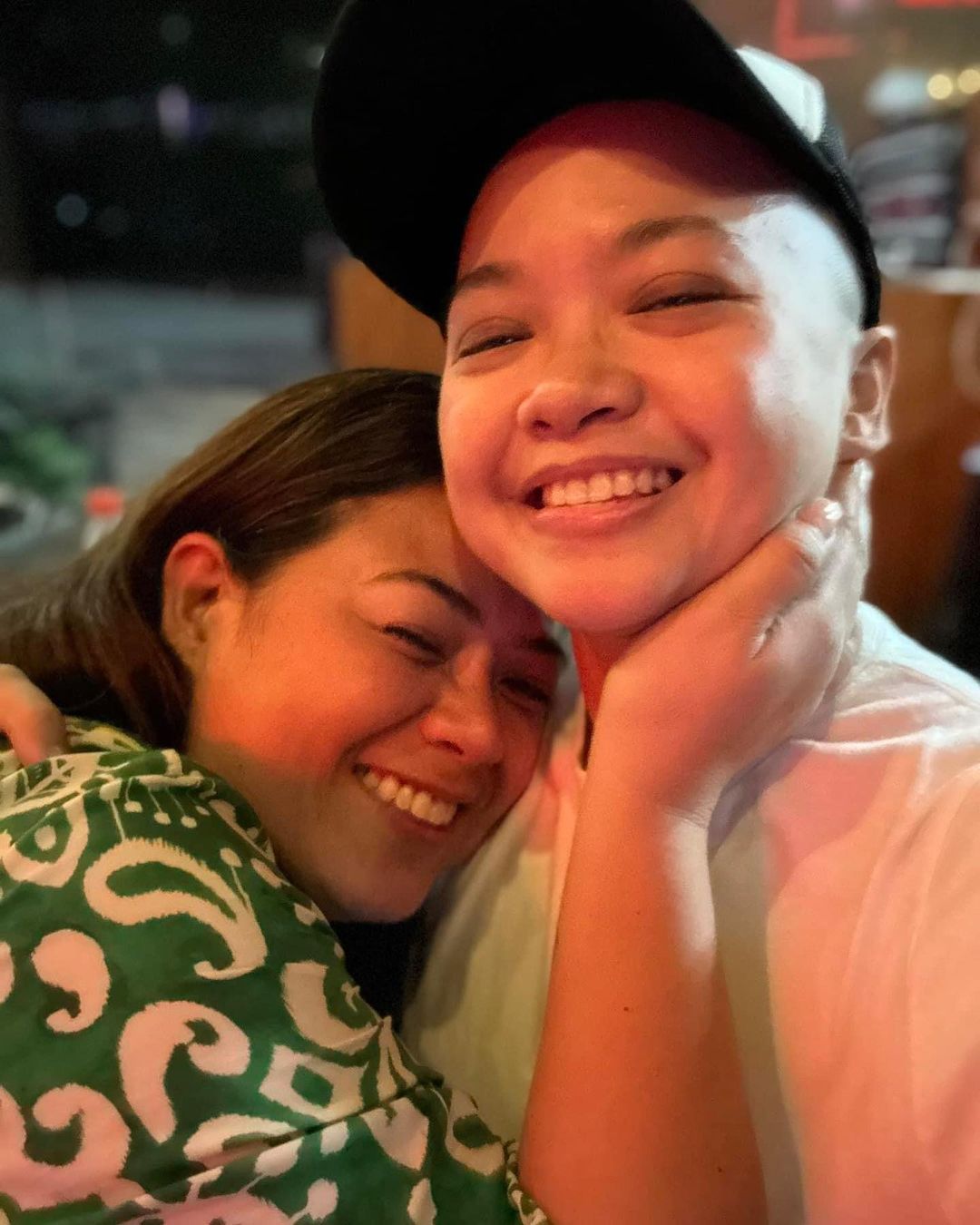 Ice Seguerra with wife Liza Diño.
Image credit: @iceseguerra via Instagram
In 2007, Seguerra came out as a lesbian. He then came out as a transgender man in 2014 and married his wife, Liza Diño, in California later that year.
From 2016-2018, he was the chairperson of the National Youth Commission of the Philippines.
At present, Seguerra is a film and concert producer, recently making his directorial debut with Drag Race Philippines: Untucked.
---
3. Daiana Menezes – Brazilian host with a pusong Pinoy
---
Video credit: Kapuso4everDiana via YouTube
Brazilian TV personality Daiana Menezes did commercial modeling internationally before she became an Eat Bulaga host in 2007. She resigned from the show in 2012 to explore other projects in Philippine showbiz.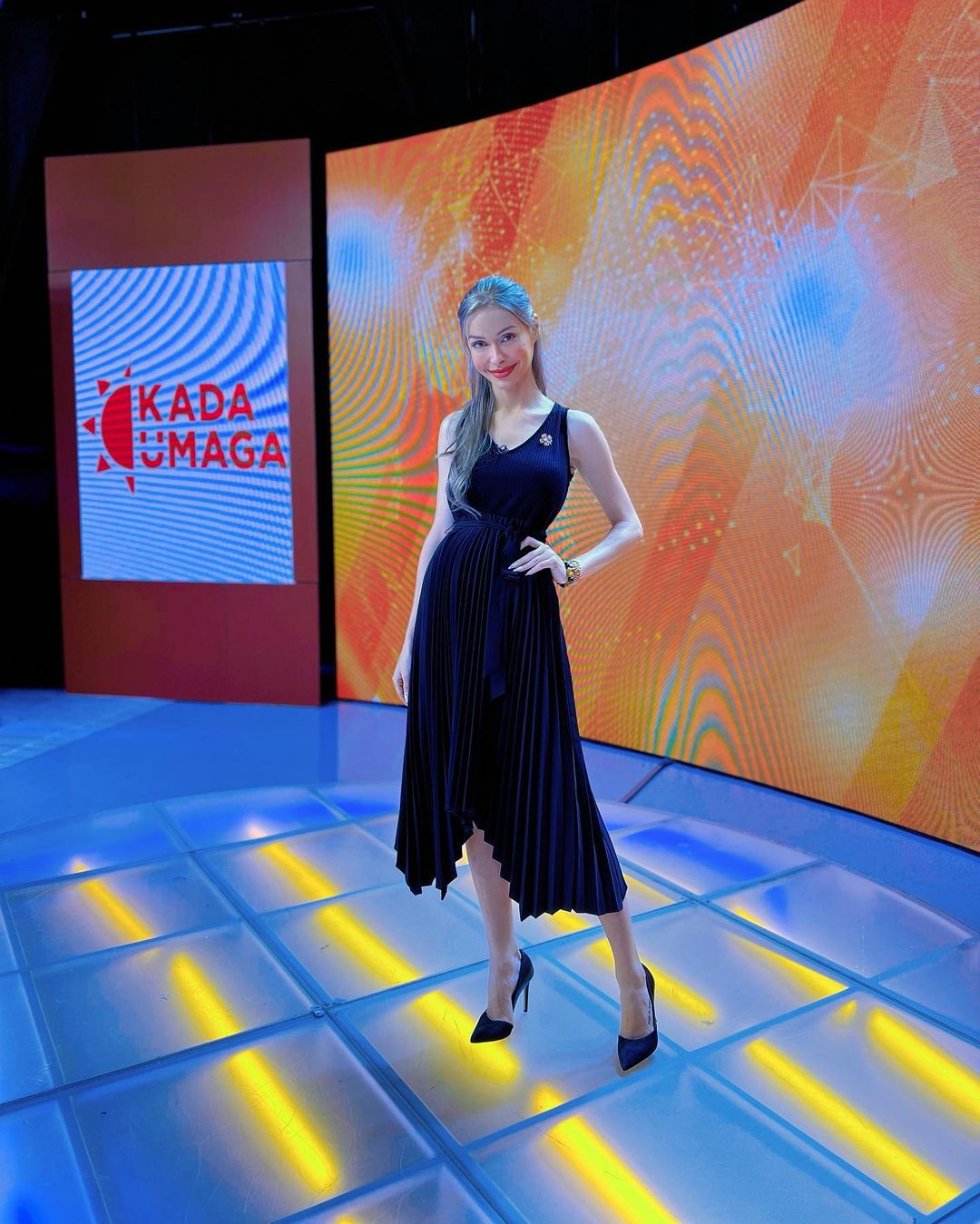 Image credit: @daianamenezes_ via Instagram
In 2018, Menezes was diagnosed with stage 2B breast cancer and privately battled the disease. Thankfully, she has since recovered from it.
Currently, Menezes co-hosts the talk show Kada Umaga on NET25 and is also a neuroscience student.
---
4. Gladys Guevarra – timeless and talented stand-up comedian
---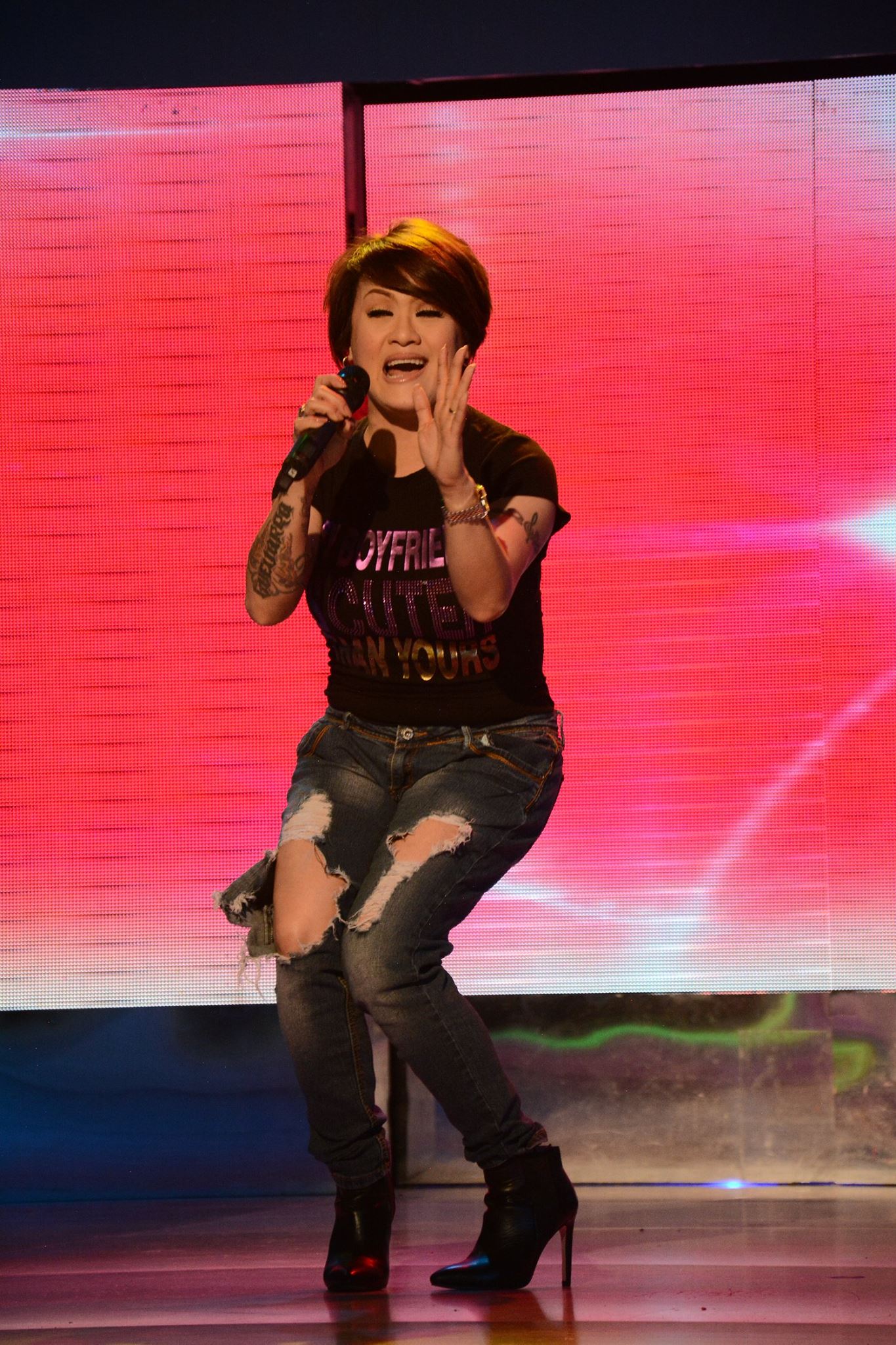 Image credit: Eat Bulaga via Facebook
Gladys Guevarra was another iconic female Eat Bulaga host in the 2000s alongside Ruby Rodriguez. She co-hosted the show from 1999 to 2007.
Guevarra left the show for health reasons, citing scoliosis and disc bulge. But she would occasionally be seen in a few Philippine TV shows until 2009, even joining Pinoy Big Brother: Celebrity Edition 2.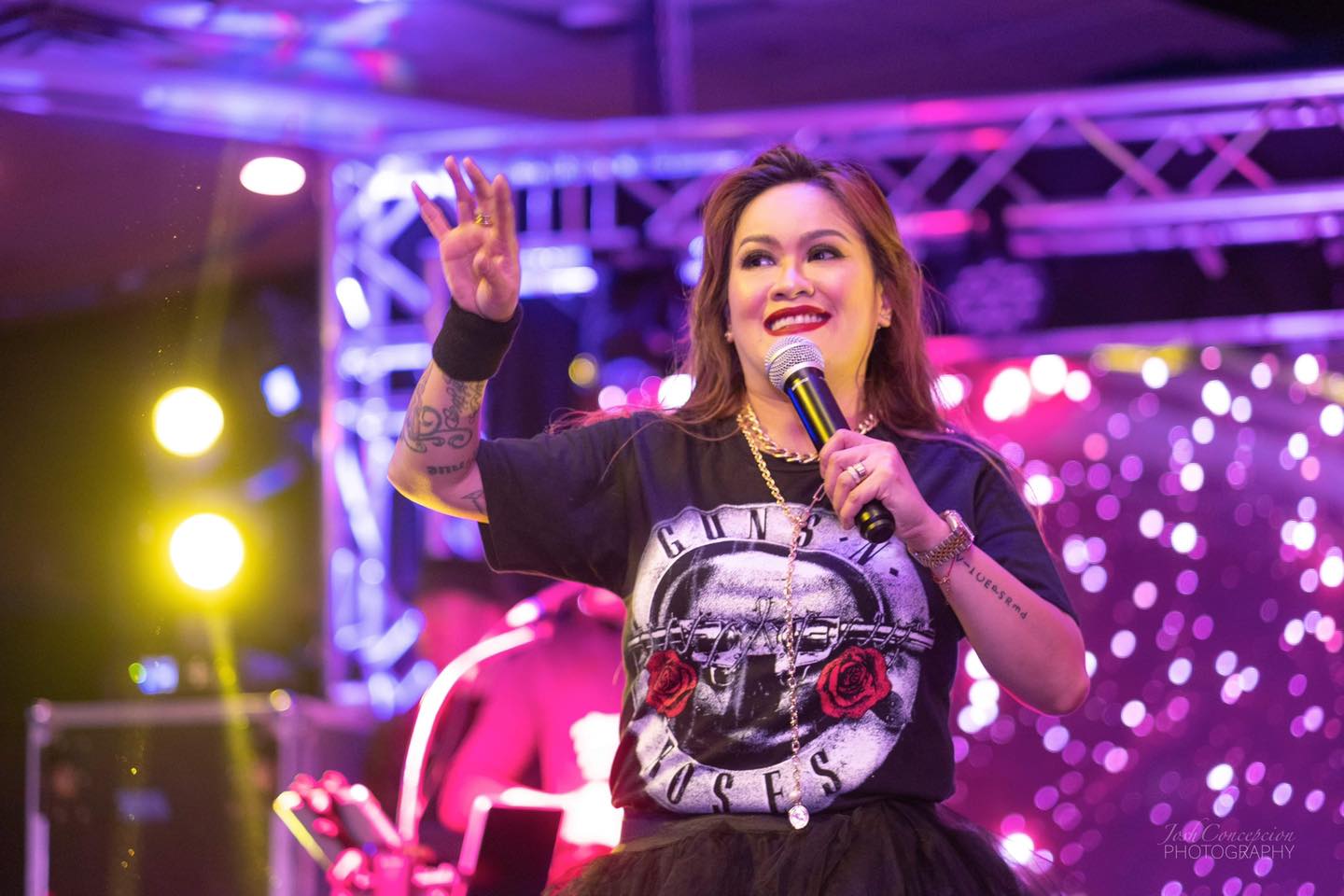 Image credit: Gladys Chuchay Guevarra via Facebook
Guevarra then permanently moved to the US and married her non-showbiz husband in 2021. She sings and does stand-up comedy in the States, which was also how she started her career in the Philippines.
---
5. Keempee De Leon – Joey de Leon's actor son
---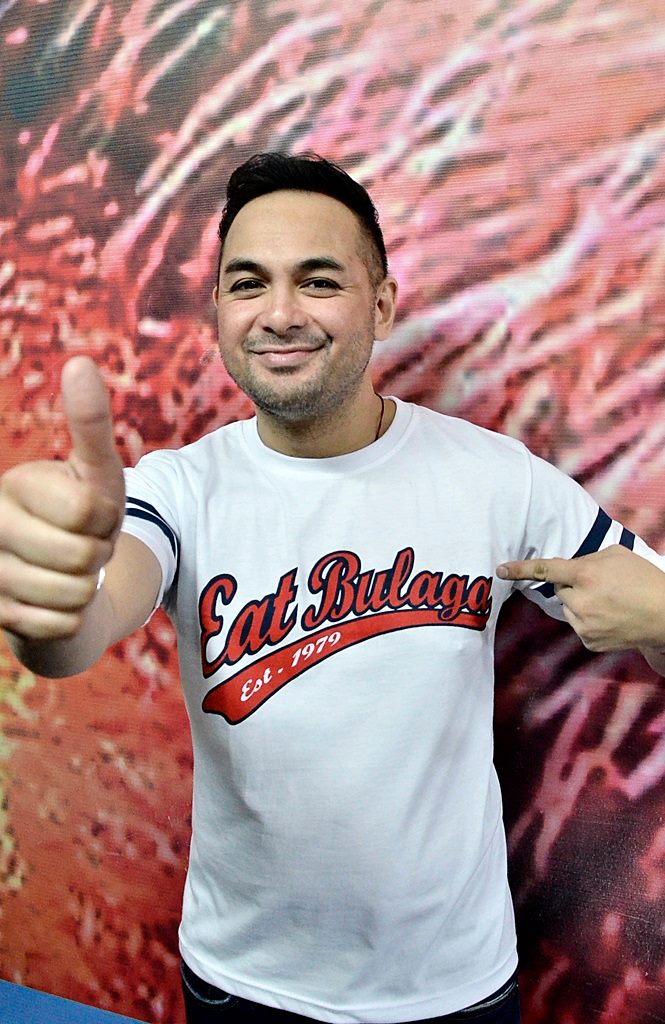 Image credit: Eat Bulaga via Facebook
Keempee De Leon is Eat Bulaga host Joey De Leon's son, who is also a comedian, actor, singer, and songwriter.
He started co-hosting Eat Bulaga in 2004 which he juggled with a booming acting career. However, Keempee was abruptly removed from the program in March 2016, something he allegedly doesn't know the reason behind.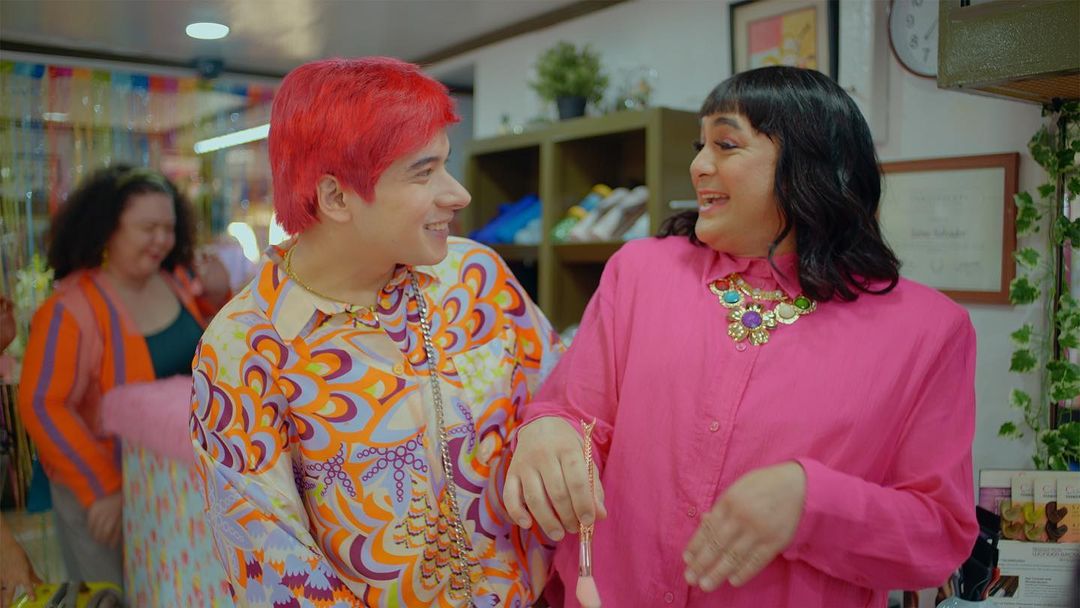 Keempee De Leon with Christian Bables in Mahal Kita, Beksman.
Image credit: @queereast
Despite this, Keempee pursued acting and is still in the showbiz industry. In fact, one of his latest stints is KathNiel's newest romcom TV series 2 Good 2 Be True.
---
6. Toni Rose Gayda – TV personality since 1978
---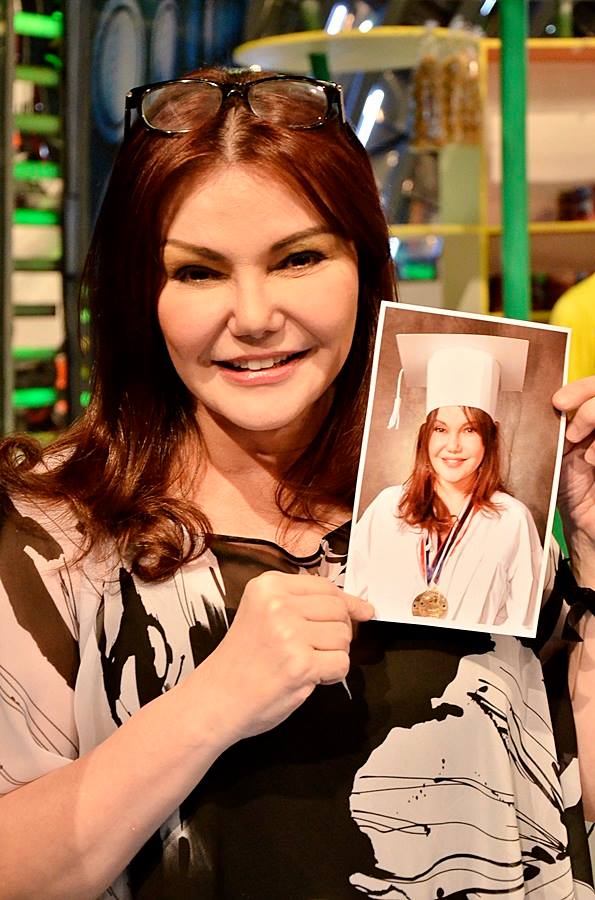 Image credit: Eat Bulaga via Facebook
Toni Rose Gayda was probably one of the earliest to start her showbiz career among former Eat Bulaga hosts. She started hosting in 1978 with the German Moreno-hosted variety show GMA Supershow.
In 1996, she became an Eat Bulaga host. She stayed there for 18 years before leaving the show in 2014 for unknown reasons.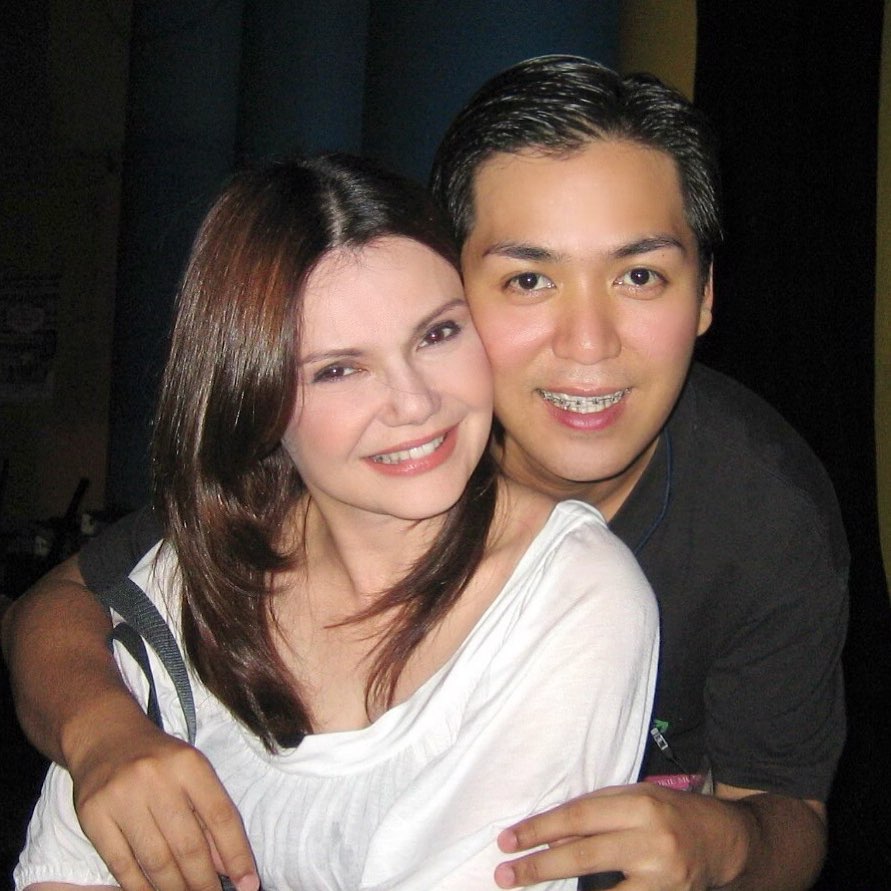 Toni Rose Gayda with her makeup artist.
Image credit: @michaelcelestino25 via Instagram
Post-Eat Bulaga, Gayda became a host for the annual gospel music festival ASOP (A Song of Praise) on UNTV. She now takes care of her mother, former actress-model and Philippine National Red Cross director, Rosa Rosal.
---
7. Julia Clarete – award-winning actress
---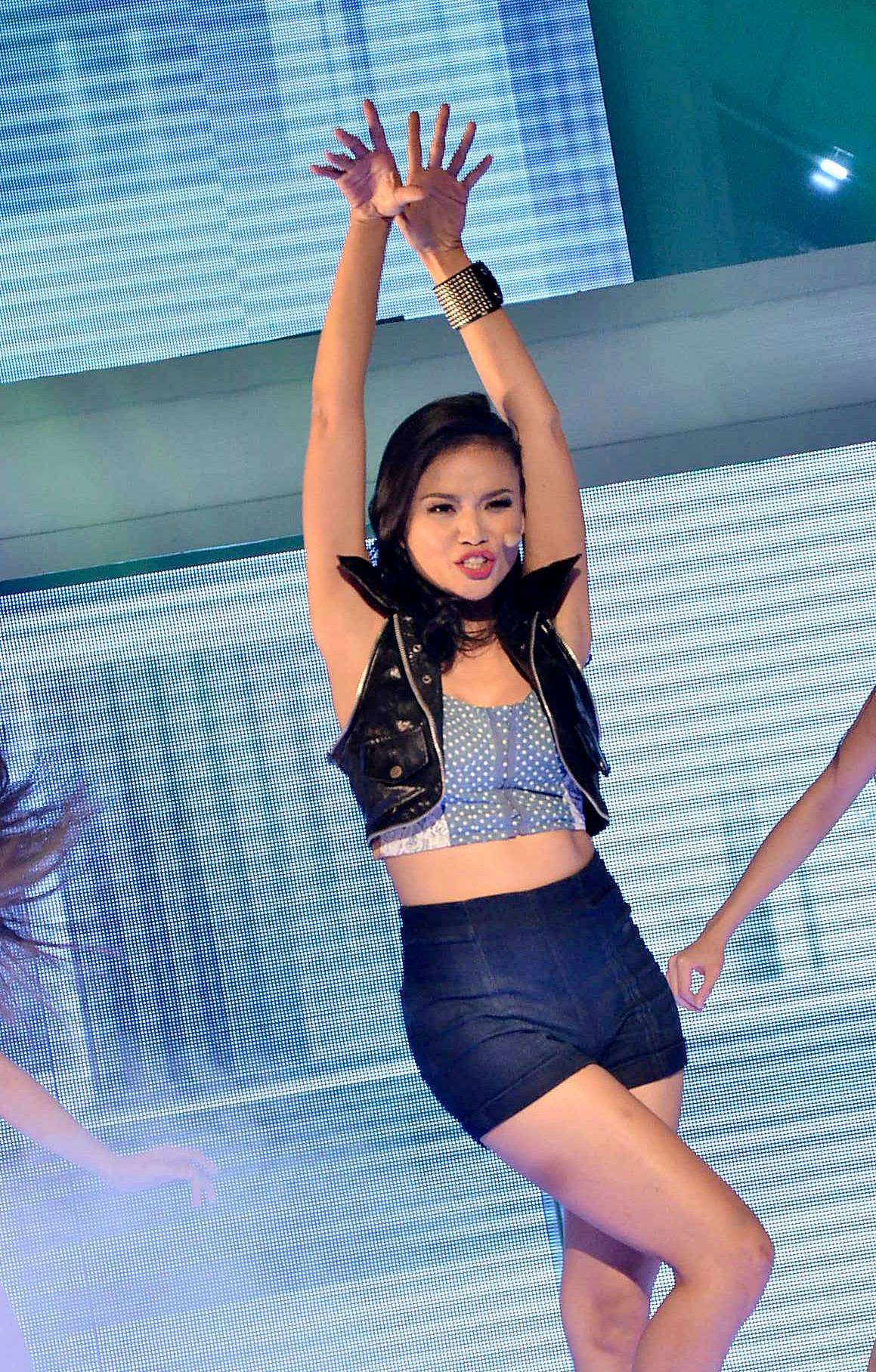 Image credit: Eat Bulaga via Facebook
Besides being an Eat Bulaga host, former Dabarkad Julia Clarete is also a talented singer and an award-winning actress.
She began her Eat Bulaga stint in 2005. In 2016, Clarete left the show to move to Malaysia and be with her now-husband Gareth Mcgeown. And for a while, she enjoyed "the housewife life".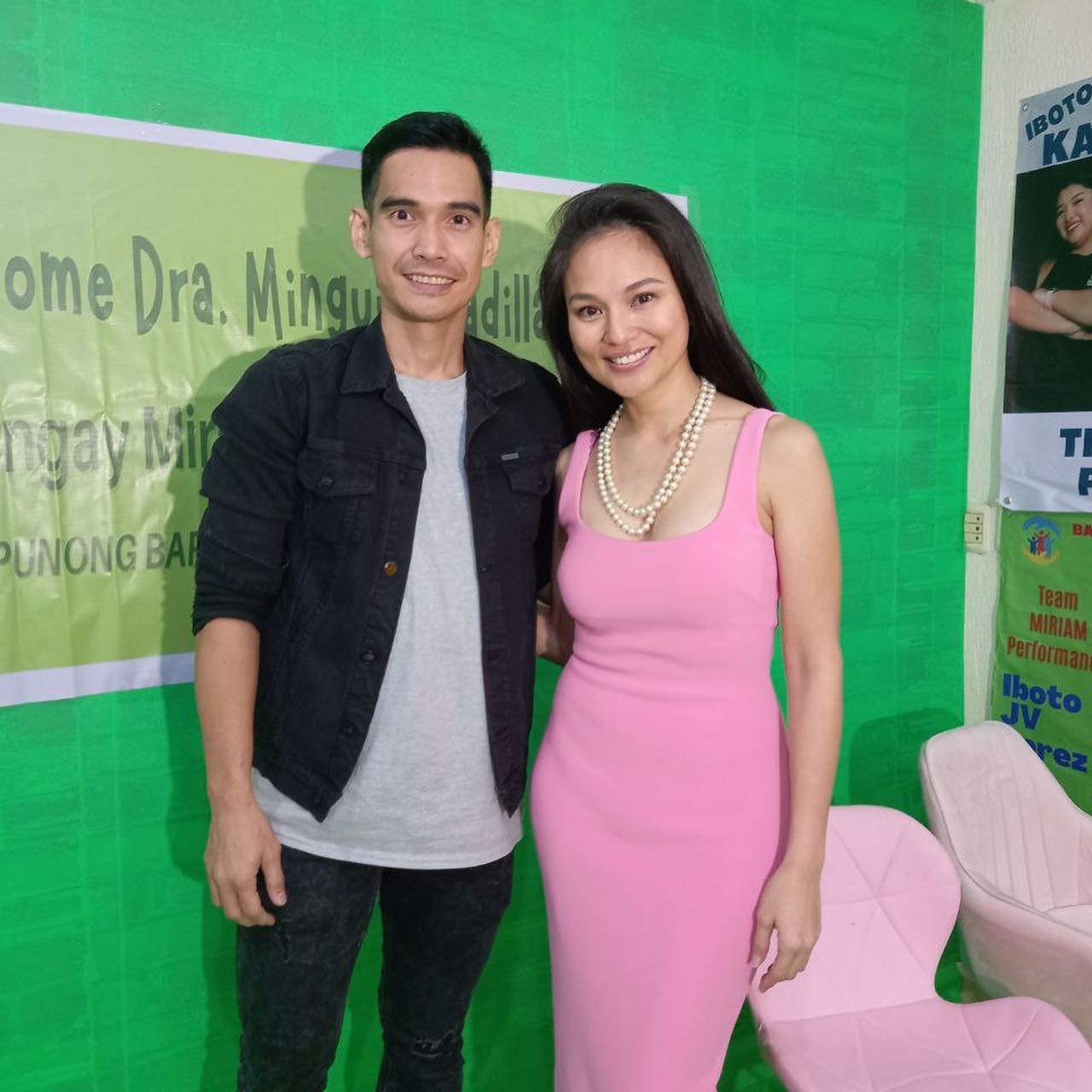 Julia Clarete and Barangay Mirandas co-star John Medina.
Image credit: NET25 via Facebook
Clarete returned to the Philippines with her family in 2020 and resumed her acting career with the TV5 drama Paano Ang Pasko? Her most recent project is the TV series Barangay Mirandas on NET25.
---
8. Anjo Yllana – comedian-turned-politician
---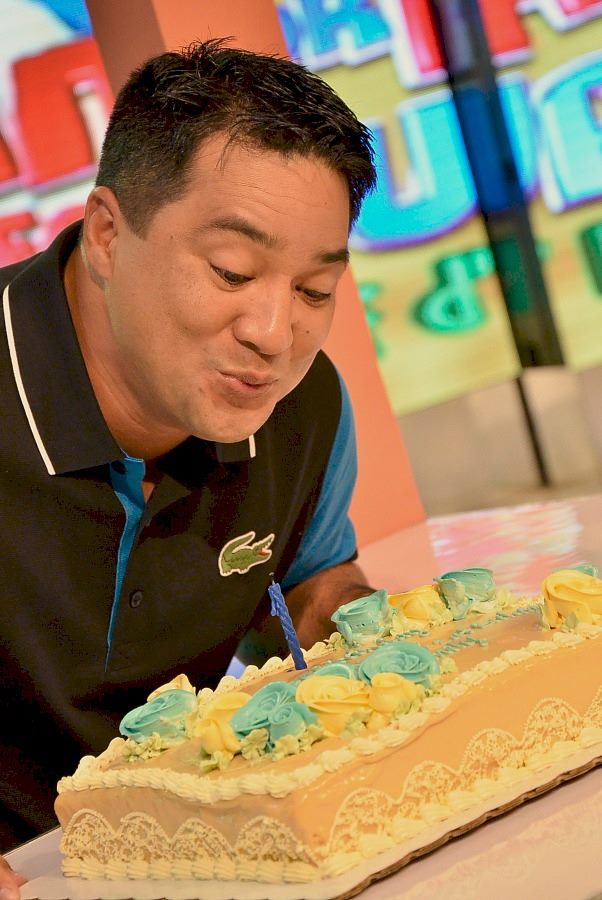 Image credit: Eat Bulaga via Facebook
When Anjo Yllana became an Eat Bulaga host in 1998, he also started his political career. He was a member of the Paranaque City Council in 1998 and became Vice Mayor of Paranaque in 2004.
Most recently, he was a member of the Quezon City Council from 2013 to 2019. Yllana had filed to run for district representative in Tinambac, Camarines Sur in 2021 but withdrew upon his COVID-19 diagnosis. He also left Eat Bulaga in 2022 due to the pandemic.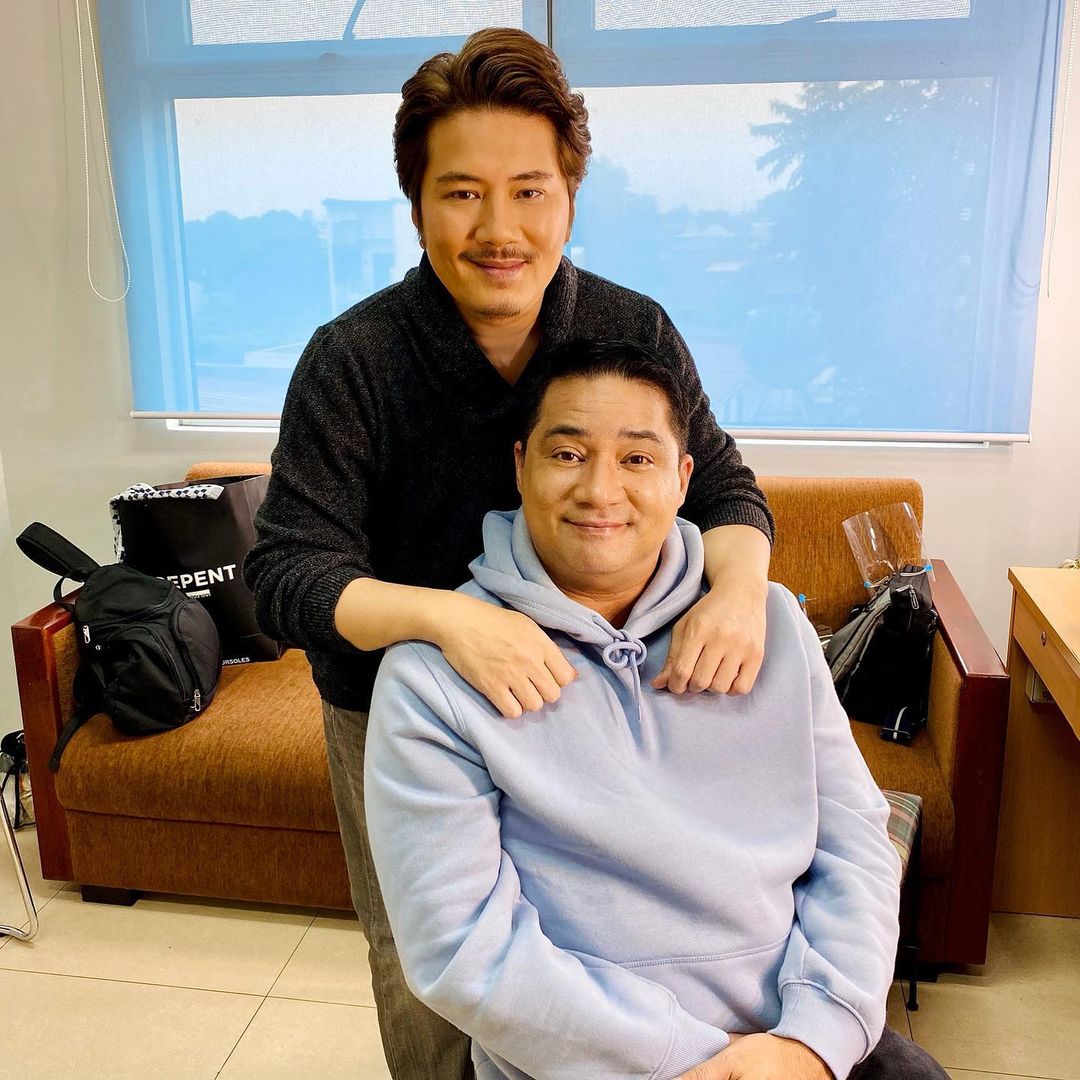 Anjo Yllana and Janno Gibbs.
Image credit: @jannolategibbs via Instagram
During his career as a host and a politician, Yllana still starred in many films and TV shows. He's currently part of the TV series Team A on TV5.
---
9. Pia Guanio – former Eat Bulaga host and showbiz news anchor
---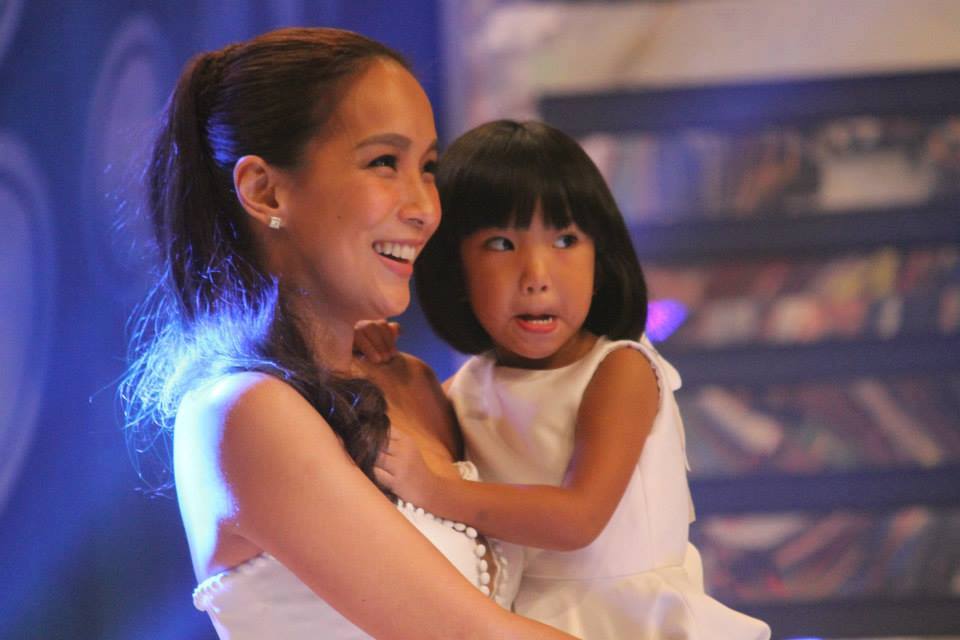 Pia Guanio with daughter Scarlet on Eat Bulaga.
Image credit: Eat Bulaga via Facebook

Pia Guanio was an Eat Bulaga host from 2003 to 2021 and was also popular as the showbiz anchor in the evening news program 24 Oras.
In 2015, Guanio left her role as "Chika Minute" host to focus more on her family. However, she made no formal statement as to why she left Eat Bulaga in 2021.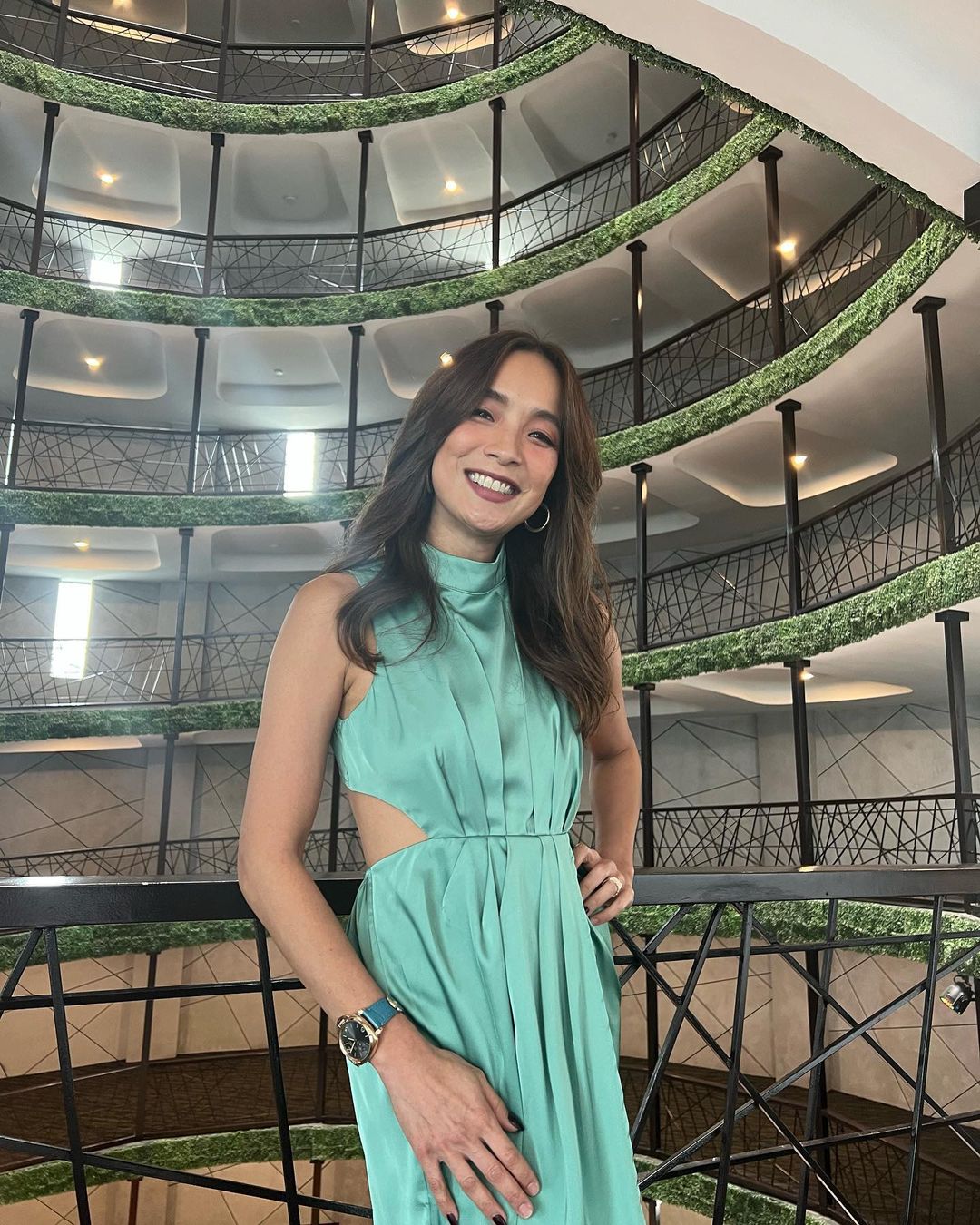 Image credit: @piaguanio_mago via Instagram
In the same year, she became themhmjhnb   host of Kada Umaga with Daiana Menezes. The two former Eat Bulaga hosts still lead the NET25 show to date.
---
10. Sam Y.G. – Filipino-Indian radio DJ
---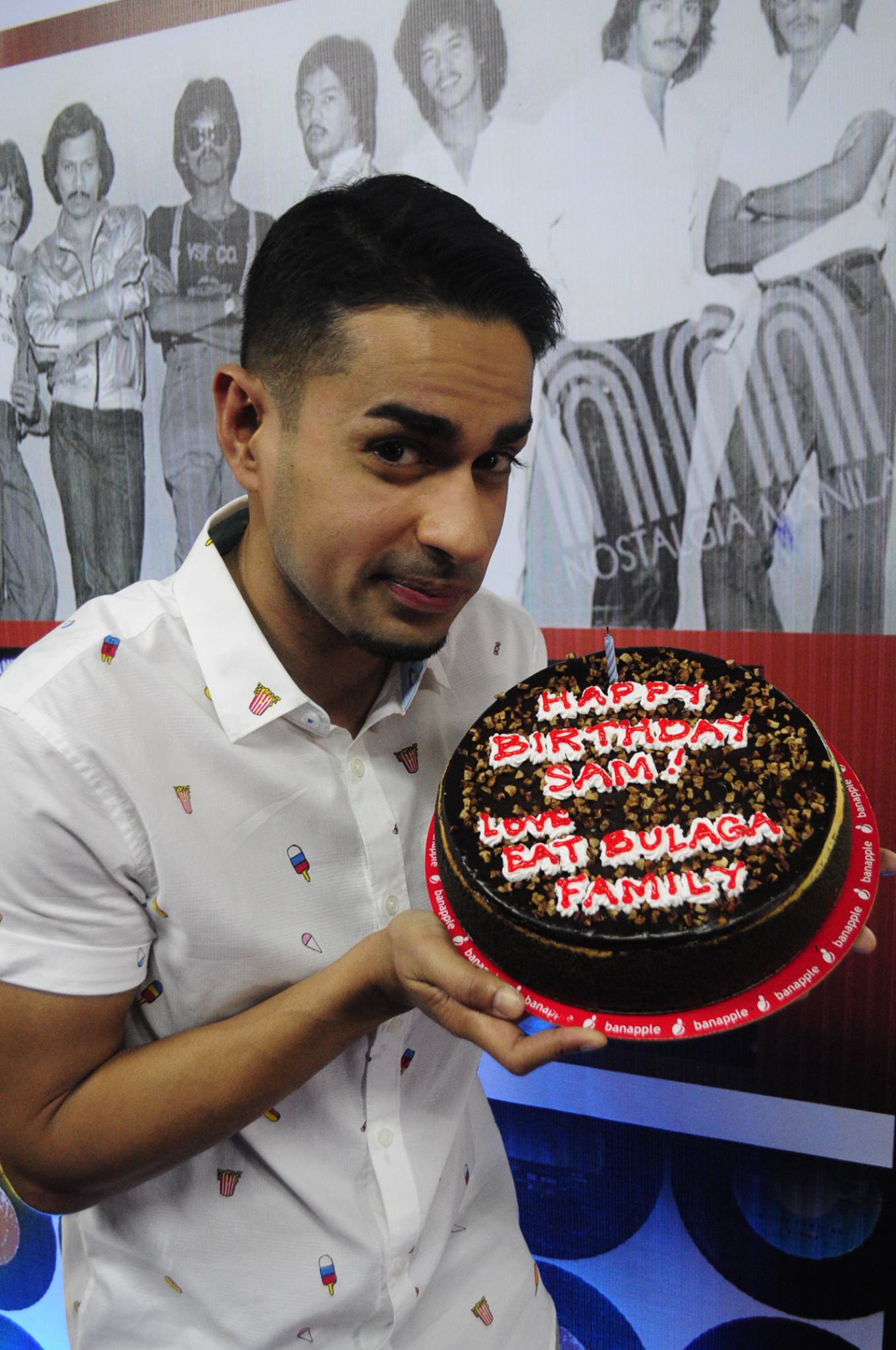 Image credit: Eat Bulaga via Facebook
Filipino-Indian radio jock Sam Y.G. became an Eat Bulaga host after being a contestant in one of their segments in 2009. However, being a DJ remained his passion. He left Eat Bulaga after 7 years in 2016 to focus on his career in radio.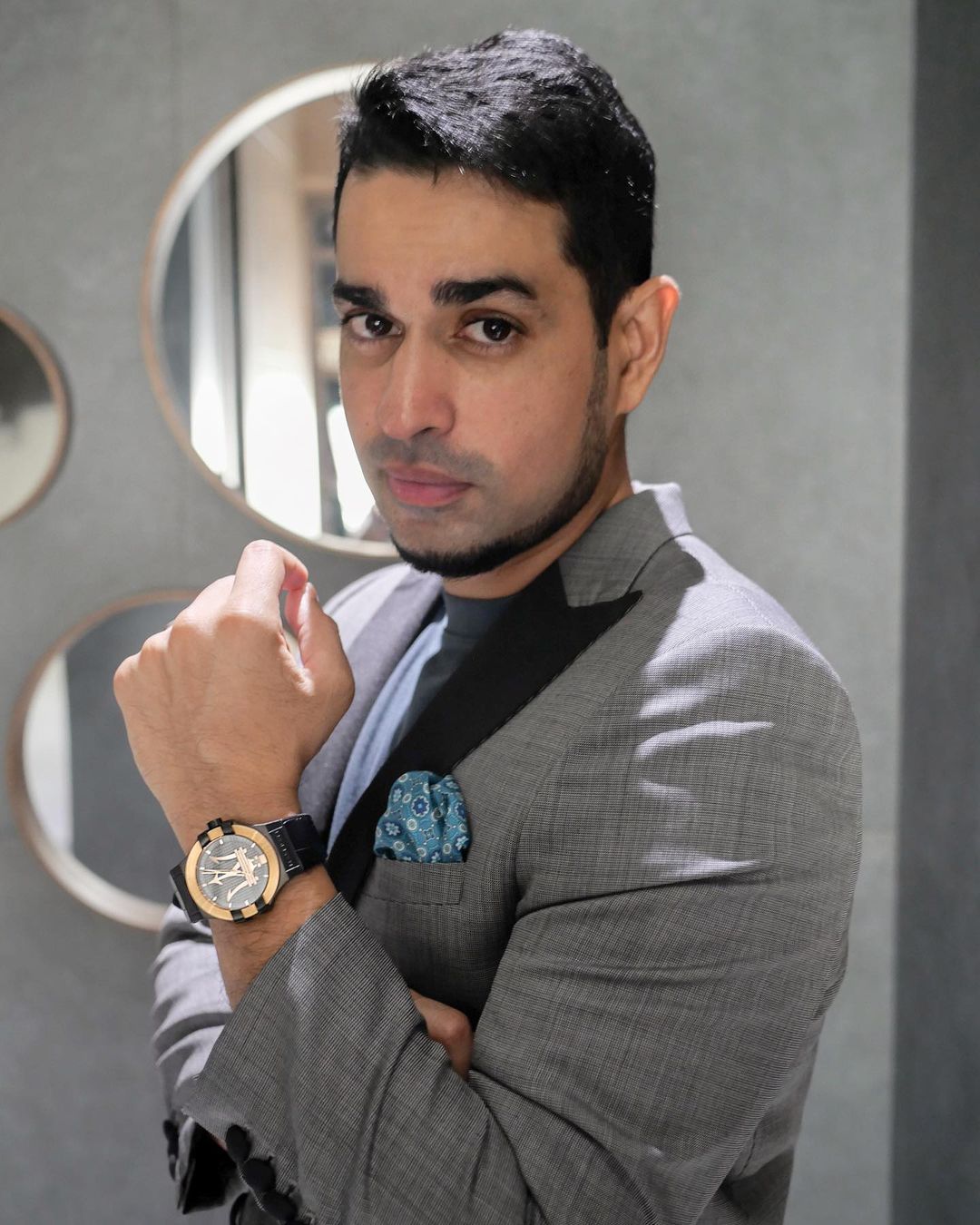 Image credit: @_samyg via Instagram
Today, Sam Y.G. still DJs the radio program Boys Night Out on Magic 89.9 and has a podcast with DJ Chacha called Lecheng Pag-ibig 'To. With his dynamic attitude, he's also often booked as a host for events.
In 2022, the DJ also married his non-showbiz wife.
---
Where iconic former Eat Bulaga hosts are today
---
These former Eat Bulaga hosts may no longer be in the show but they certainly made our lunchtimes colorful and our childhood memorable. It's even fascinating how these personalities went in different directions, some of even crossing paths again.
Go further down memory lane with this list of nostalgic Filipino children's shows. If you're a little confused with the current noontime show schedules, check out our Philippine noontime shows TV guide.
---
Cover image adapted from: Eat Bulaga via Facebook, Eat Bulaga via Facebook, Eat Bulaga via Facebook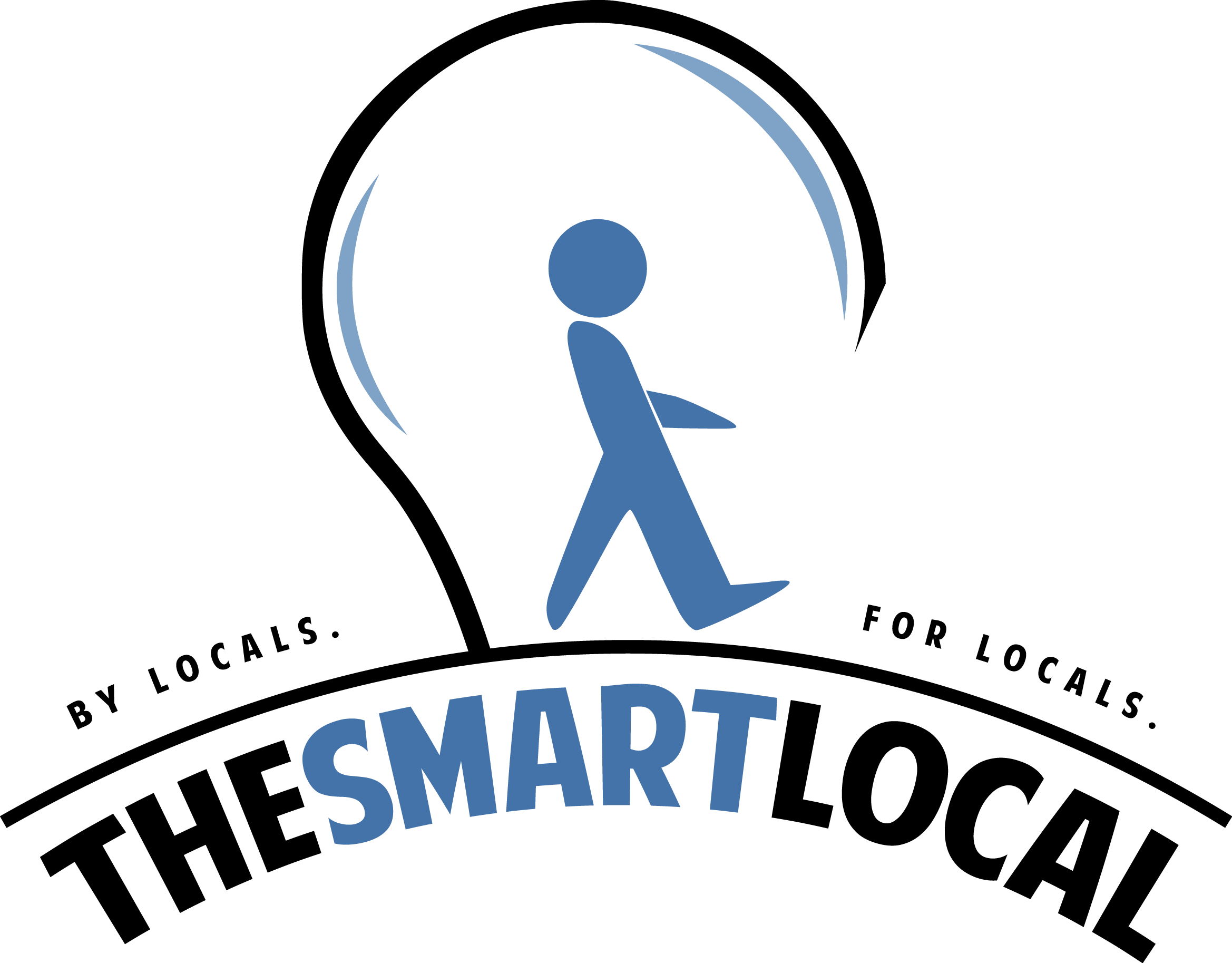 Drop us your email so you won't miss the latest news.