Filipino celebrities who were gone too soon
---
Film, television, and social media personalities may seem to us like stars – admired and far from our reach – but they're human just like us. Unfortunately, this means they're not immune to death.
Unlike normal people, though, their passing affects hundreds of thousands, especially their fans, because of the marks they've made in their careers. We've compiled a list of some of the Filipino celebrities whom we think were gone too soon and who've definitely left a large void in their respective industries.
---
1. Dolphy (1928-2012) – the Philippine "King of Comedy" who passed away after a 5-year battle with a pulmonary disease
---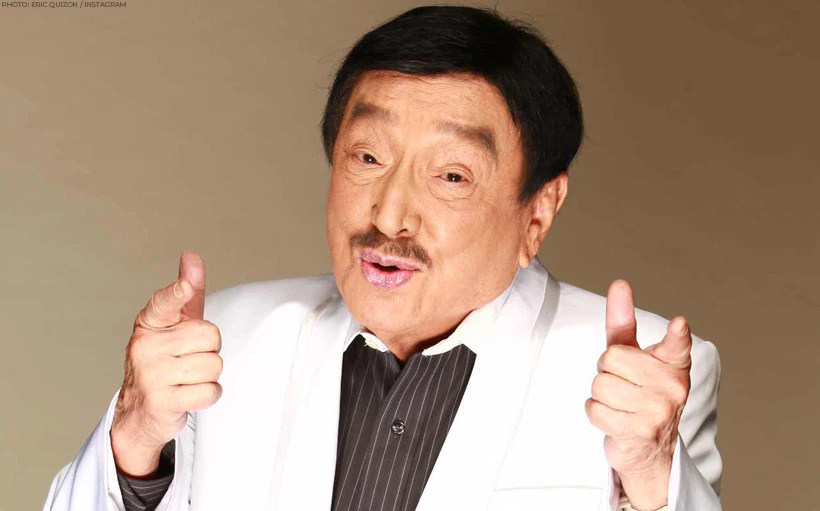 Image credit: Star Cinema/Eric Quizon
Philippine "King of Comedy" Dolphy was a household name from the 50s to before his death for his slapstick comedy movies and TV series, 2 of the most memorable ones being the TV shows John En Marsha and Home Along Da Riles. 
During his showbiz career, he also played gay roles in films such as the Facifica Falayfay film series and Ang Tatay Kong Nanay. In fact, one of Dolphy's greatest feats was winning both the Best Actor and Best Actress awards at the Brussels International Film Festival in 2001 for his performance in Markova: Comfort Gay.
In this film, he played a comfort gay (a gay man forced into sexual slavery, like how a comfort woman is a term for a woman forced into sexual slavery) during the Japanese occupation of the Philippines. He shared the awards with his sons Eric and Epi who also played crossdressers in the film.
The iconic Filipino comedian died on 10 July 2012 at age 83 after a 5-year battle with chronic obstructive pulmonary disease (COPD). During his wake, his fellow comedians Brod Pete and Cesar Cosme did a stand-up comedy as a final tribute. 
---
2. Eddie Garcia (1929-2019) – veteran actor & director who died due to an incident on set
---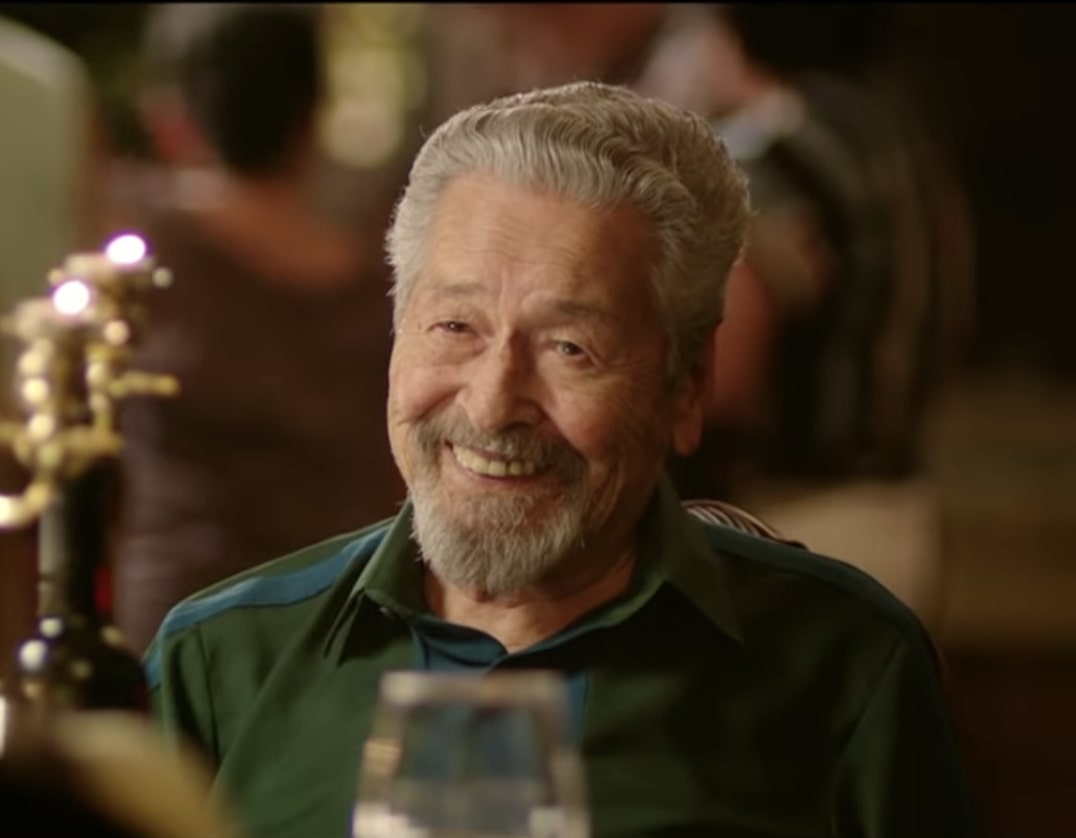 Image adapted from: globeph
On 8 June 2019, Eddie Garcia was on the set of the now-shelved GMA channel teleserye Rosang Agimat when, suddenly, he tripped on a cable and fell, causing him to sustain a cervical spine fracture which rendered him comatose. On 15 June, he was placed on a "do-not-resuscitate" status before finally passing away on 20 June at age 90.
The highly-acclaimed, veteran actor and director has been in the film and TV industry since 1949, landing himself on challenging lead roles in films such as Lino Brocka's Ganito Kami Noon, Paano Kayo Ngayon and Joel Lamangan's Death Row. 
Some of his last movies are Hintayan ng Langit and Rainbow's Sunset, both released in 2018.
Due to his untimely demise, the Eddie Garcia Act was passed which sets occupational health safety standards for the radio, film, and TV industries. The Department of Labor and Employment (DOLE) also filed a lawsuit against the GMA channel for Garcia's death.

---
3. Nida Blanca (1936-2001) – veteran actress who died from a mysterious murder
---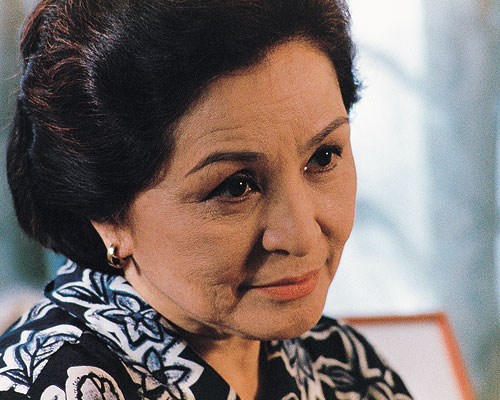 Image credit: PEP.ph/YES! Magazine
On 7 November 2001, Nida Blanca's body was found on the backseat of her car at the car park of Atlanta Centre Building in Greenhills, San Juan where the Movies and Television Review and Classification Board (MTRCB) office was located. 
The day before, she left her home for a meeting with the rest of MTRCB's board members. She reportedly left at 5PM after the meeting but at 10PM, Blanca's personal assistant noticed that her boss wasn't home yet and started to make calls looking for Blanca.
The guards at Atlanta Centre didn't think of checking Blanca's car at first, thinking she may have gone somewhere with a friend. The next morning, though, a guard followed a trail of blood to Blanca's car which led to her body's discovery. The 65-year old actress' body had a total of 13 stab wounds, the biggest and most fatal one being at her throat.
Blanca started acting in the 50's at the young age of 15, working with many popular Filipino actors in over 200 movies and countless TV series. She played Marsha in the TV series John En Marsha alongside Dolphy and starred in the movie Suffer directed by Eddie Garcia.
The news of Blanca's murder shook the country. There were several theories for the actress' death, but no one was ever convicted for the crime. The 2 most popular suspects – one of them being Blanca's husband – have passed away since.
---
4. Julie Vega (1968-1985) – young actress & singer who allegedly died of supernatural causes
---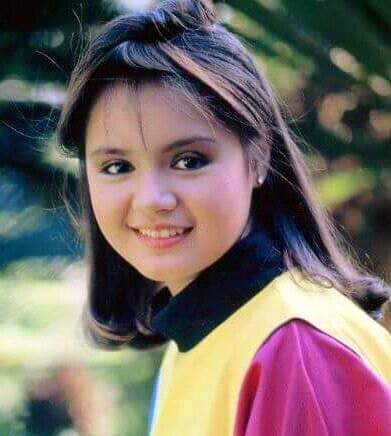 Image credit: Random Republika
After a particularly long shoot, 16-year old actress Julie Vega lost consciousness and was rushed to the hospital but she was sent home by a doctor who ruled it out as fatigue.
However, her condition got worse. She was confined in 2 other hospitals until she died on 6 May 1985 from cardiac arrest secondary to bronchopneumonia.
According to urban legends, though, the young singer-actress died due to otherworldly causes. Malevolent supernatural entities were said to have taken over her body. She allegedly came in contact with these entities at the set of a horror episode of the TV series Lovingly Yours, Helen in which she played a girl who was possessed by evil spirits – a role some people believed was cursed.
Before her death, though, Vega was actually diagnosed with a demyelinating disease – a condition that damages the protective layer of the brain's nerve fibers, optic nerves, and spinal cord, causing neurological issues. 
The teen actress was the darling of the Philippine TV industry during her time, playing lead roles in the original Ang Mga Mata Ni Angelita in 1978 and Anna Liza in 1985.
---
5. Rico Yan (1975-2002) – 90s heartthrob who was said to have died of bangungot
---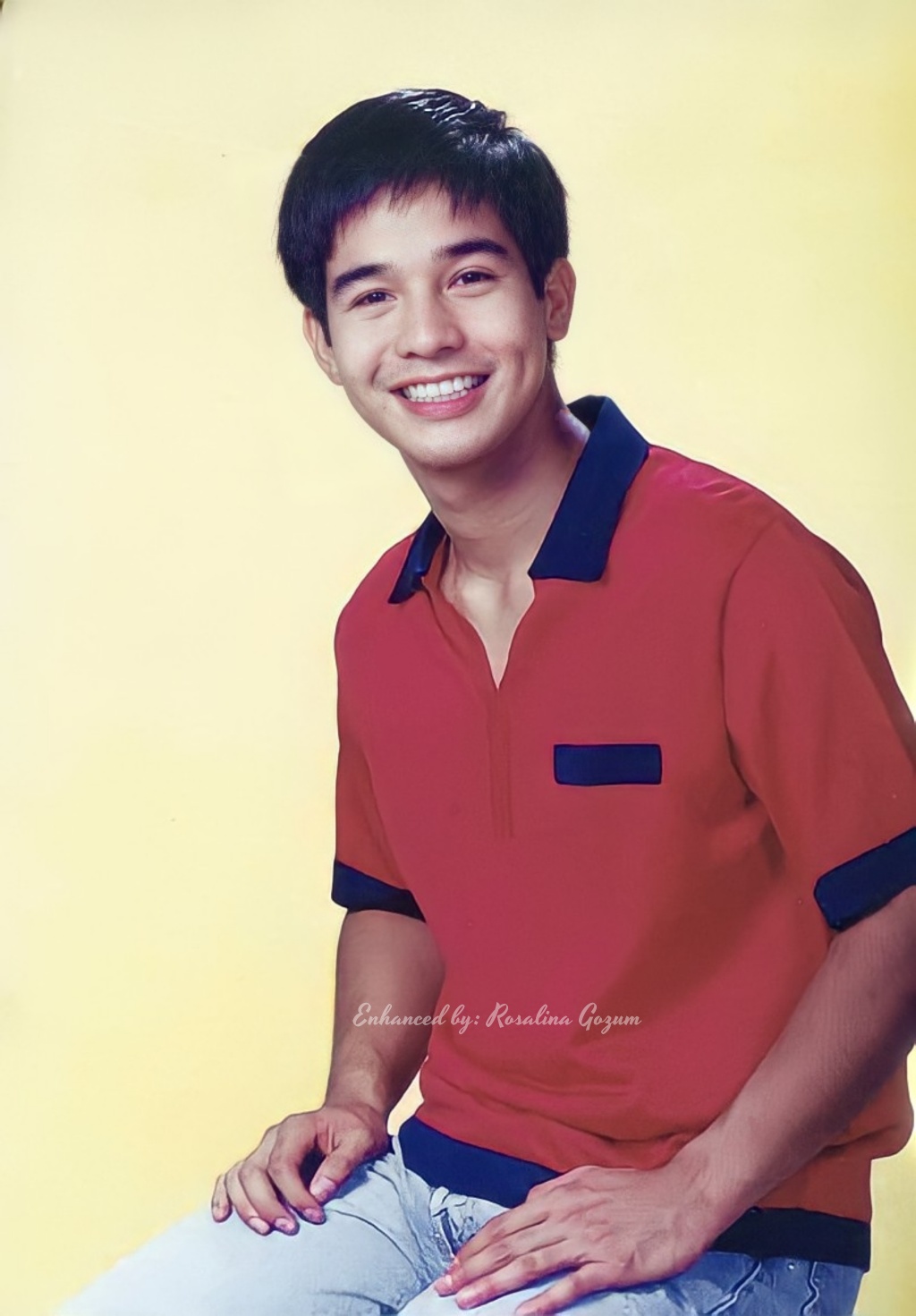 Image credit: Rico Yan and Claudine Barretto
27-year old actor Rico Yan died in his sleep during his vacation at the Dos Palmas Resort in Palawan on 29 March 2002. In particular, he died of cardiac arrest due to acute hemorrhagic pancreatitis, which was referred to locally as bangungot – sudden death during one's sleep.
This happened a few weeks after his breakup with actress Claudine Barretto, who is also his on-screen partner, was publicized. According to PEP.ph, the couple had been going through a rough patch for quite some time.
It was also speculated that Yan's death was due to a drug overdose but his autopsy report showed no traces of drugs in his body.
Yan was famous for his romance movies and TV series, including Kay Tagal Kang Hinintay with Judy Ann Santos and Dahil Mahal na Mahal Kita with Claudine Barretto. His last film Got 2 Believe with Barretto was released shortly before his death.
With an audience of approximately 20,000 people, the 90's heartthrob's burial was one of the most attended in Philippine history. This crowd caused severe traffic and required about 300 policemen and 40 security guards to control. 
---
6. AJ Perez (1993-2011) – 18-year old actor-model who died in a highway incident
---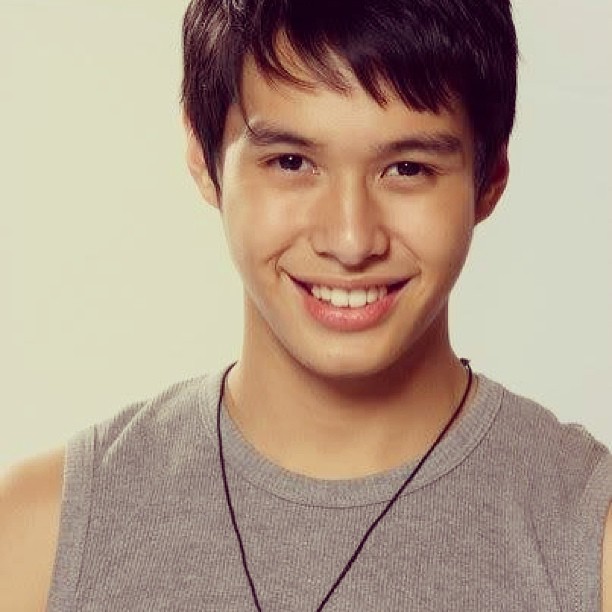 Image credit: @ajperez17
AJ Perez was a popular model for TV commercials for his good looks. He also starred in local romcom movies such as Kasal, Kasali, Kasalo and Sakal, Sakali, Saklolo as well as in TV dramas such as Lobo and Agua Bendita. But on 17 April 2011, when he was only 18, Perez was killed in a highway accident in Tarlac.
He was on his way home from a show in Dagupan, Pangasinan when the ABS-CBN van he was in collided with a passenger bus. According to an ABS-CBN News article, Perez's van driver had been trying to overtake a trailer truck when it encountered the bus.
While his 5 companions – including his father – suffered injuries, Perez was pronounced dead on arrival at the hospital.
Perez' corneas were donated to the Eye Bank. They went to 8-year old Daniel delos Santos, who had had limited vision in his right eye since he was 2 months old.
---
7. Marky Cielo (1988-2008) – reality talent show winner whose cause of death remains a mystery
---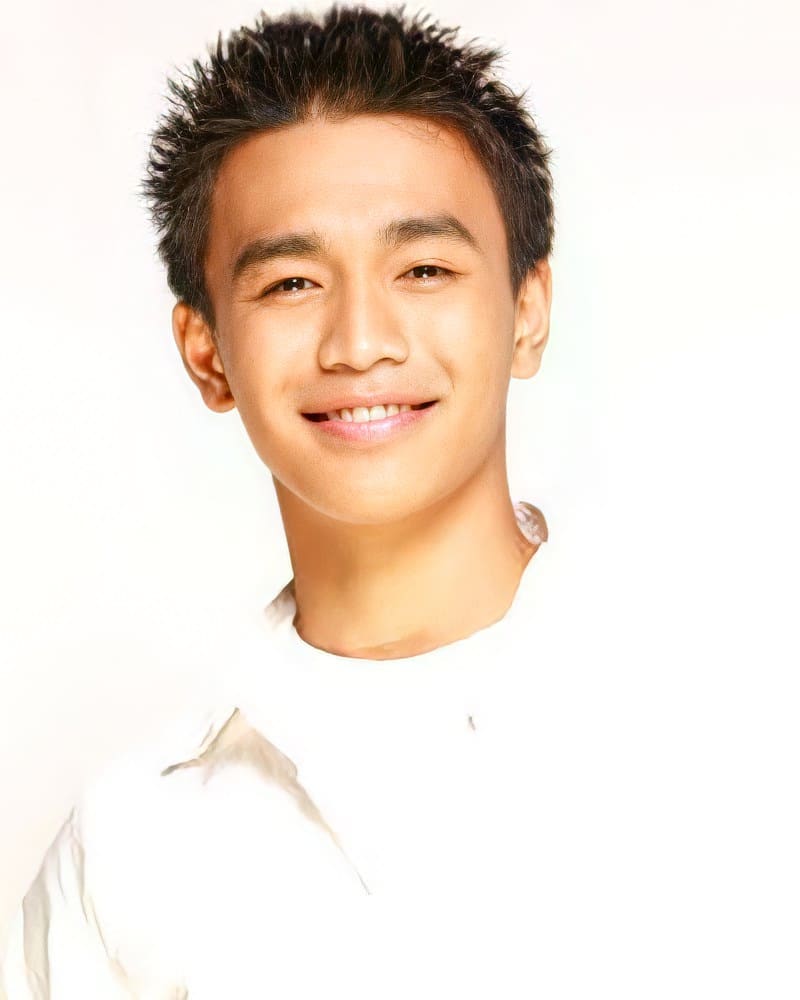 Image credit: @mylesdecena
To this day, the cause of actor Marky Cielo's death on 7 December 2008 remains a mystery. It's been ruled as acute hemorrhagic pancreatitis – like Rico Yan's recorded cause of death. However, there were speculations that he died from suicide, as his family refused to have the actor's body autopsied.
The night before his death, the 20-year old actor was with friends at an internet cafe on Tomas Morato Avenue in Quezon City. His friends said he was crying while talking to someone on the phone. He was also said to have made calls to his manager who was sound asleep and wasn't able to answer them.
In a TV interview, Cielo's mother said they had also previously talked about "something personal" in which she advised her son to solve his own problems. The PhilStar article also touched on the possibility of Cielo having received death threats, which 8list attributes to a politician's son.  
Cielo was the winner of the third season of GMA channel's TV reality talent show Starstruck in 2005. During his brief showbiz career, he starred in several TV series such as Encantadia, Asian Treasures, and Codename: Asero.
---
8. Miko Sotto (1982-2003) – young actor from a showbiz family who fell from a building
---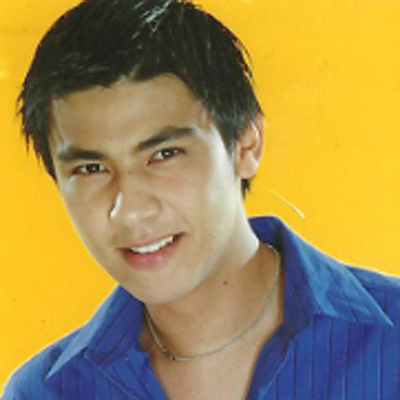 Image credit: PEP.ph
Miko Sotto fell from the 8th floor of his cousin Oyo Boy Sotto's condominium building in Mandaluyong City on 29 December 2003, fracturing his skull. He was pronounced dead on arrival at the hospital.
The case was declared an accident by the Mandaluyong police chief. According to a security guard who was 10 meters away from Miko and his group, the actor slipped, tripped on the planter box, and went over the railing before his companions could even react.
21-year old Sotto was a GMA Network actor who starred in their TV series such as Click, Kahit Kailan, Kung Mawawala Ka, and Walang Hanggan.
He was showbiz royalty, the son of singer-actress, radio broadcaster, and TV anchor Ali Sotto and nephew of the current senate president and former TV host Vicente "Tito" Sotto and TV host-comedian Vic Sotto. He was also actress Angel Locsin's boyfriend during the time of his death.
Miko's corneas were donated to the Eye Bank and were transplanted to a certain Esmeralda Baribad.
---
9. Mahal (1974-2021) – long-time comedienne who recently succumbed to Covid-19
---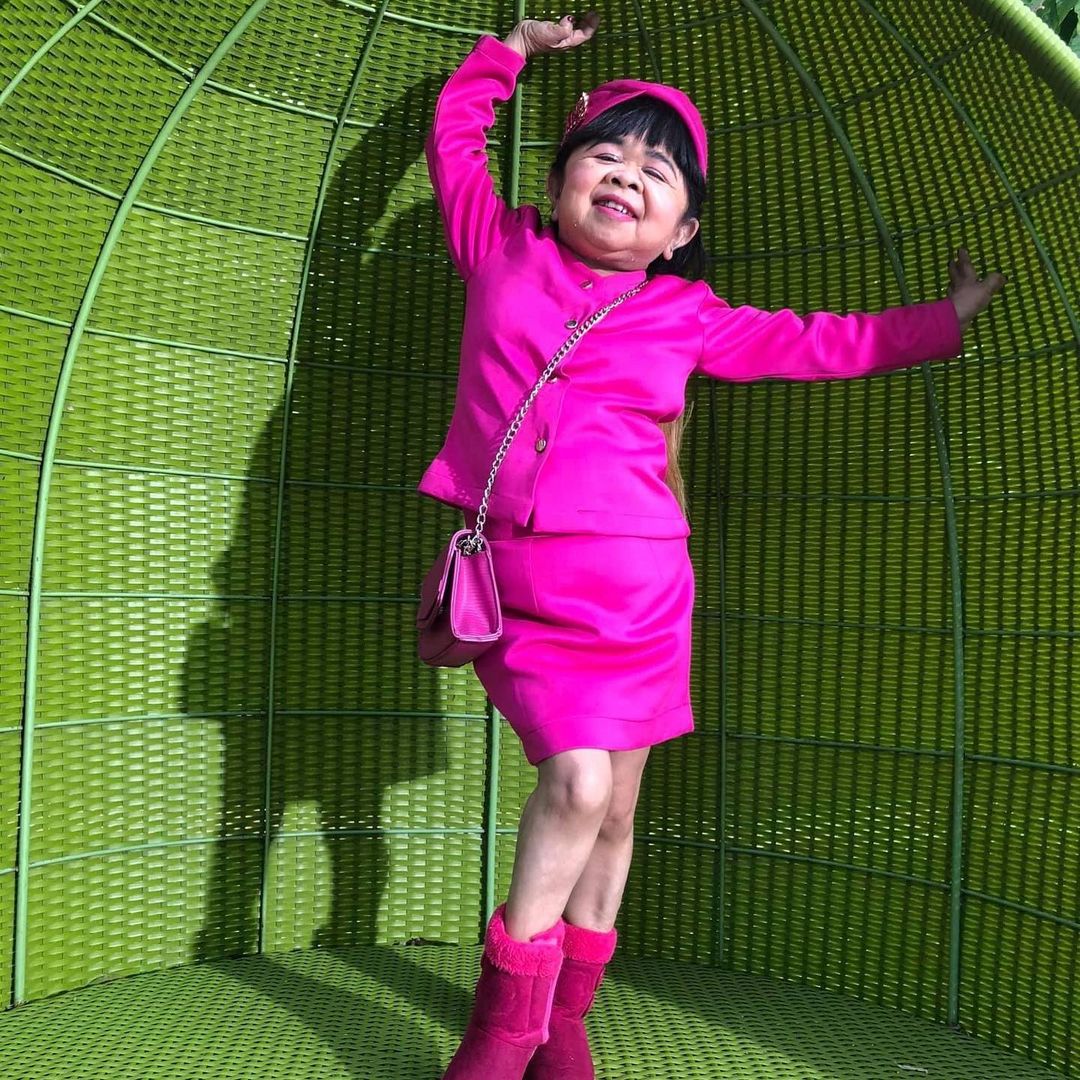 Image credit: @mahal.tesorero
Actress-comedienne Mahal passed away recently on 31 August 2021 due to gastric illness and Covid-19, her sister Irene Tesorero confirmed to Pep.ph.
Before her death, Mahal made a vlog where she searched for her former love team partner and fellow little person Mura in Guinobatan, Albay, bringing him cash and groceries. During their reunion, Mahal said something to Mura that seemed to foreshadow her death.
"Hanggang sa tumanda ako, o uugud-ugod, syempre pupunta pa rin ako rito. Para kapag may raket, iaalok kita, okay! Kapag halimbawa nawala ako sa mundo, mayroon akong kaunting naitulong sa 'yo," Mahal told her friend. (Until I get old, or extremely weak, of course I'll still visit here. So that if there's an opportunity, I'll recommend you for it, okay! If for example I'm gone, I [will] have helped you a little.)
Mahal's dwarfism, age, and hypertension may have also contributed to the 46-year old's passing, her sister said. 
Since 1988, Mahal had taken on film and TV roles – mostly in comedy projects – big and small. Most recently, she appeared in the GMA channel series Owe My Love.
---
10. Tado (1974-2014) – actor, comedian, and activist who died when his bus fell into a ravine
---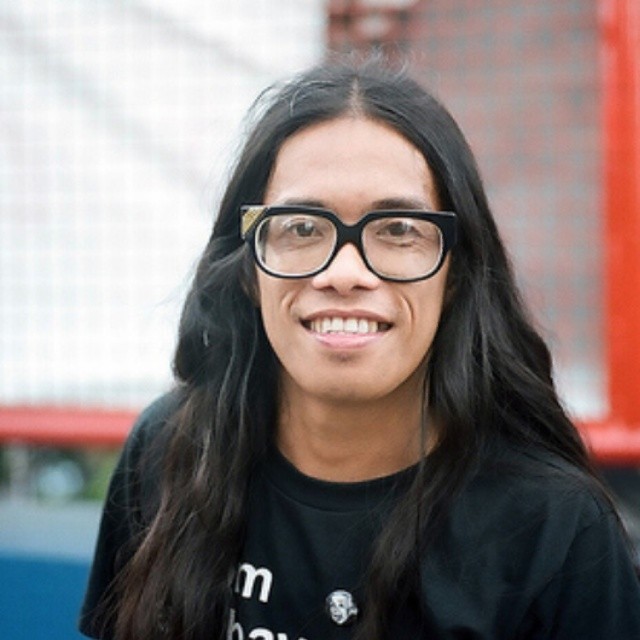 Image credit: @kevinmuico
39-year old actor-comedian Tado was among the passengers who died when the bus they were on fell into a 100- to 120-meter-deep ravine in Mountain Province on 7 February 2014. 
According to investigators, the bus encountered mechanical problems, losing its brakes while driving downhill. Fourteen people died, including Tado, while 32 were wounded. Tado's wife and 2 sons who were on the trip with him survived the accident.
Like comedienne Mahal, Tado is believed to have foreseen his death.
The day before the accident, the comedian posted a photo on Instagram with the caption "North o South.. Cemetery," (North or South… Cemetery) in reference to 2 burial grounds in Metro Manila. He also posted a photo of the bus during the trip with the caption, "Long trip, as in trip trip."
A member of an artist advocacy group called Dakila, Tado was on his way to Bontoc for a personal project called the 40 Mountains Project in which he was supposed to conduct interviews and record a podcast.
---
11. Lloyd Cafe Cadena (1993-2020) – well-loved YouTube vlogger who died of Covid-19
---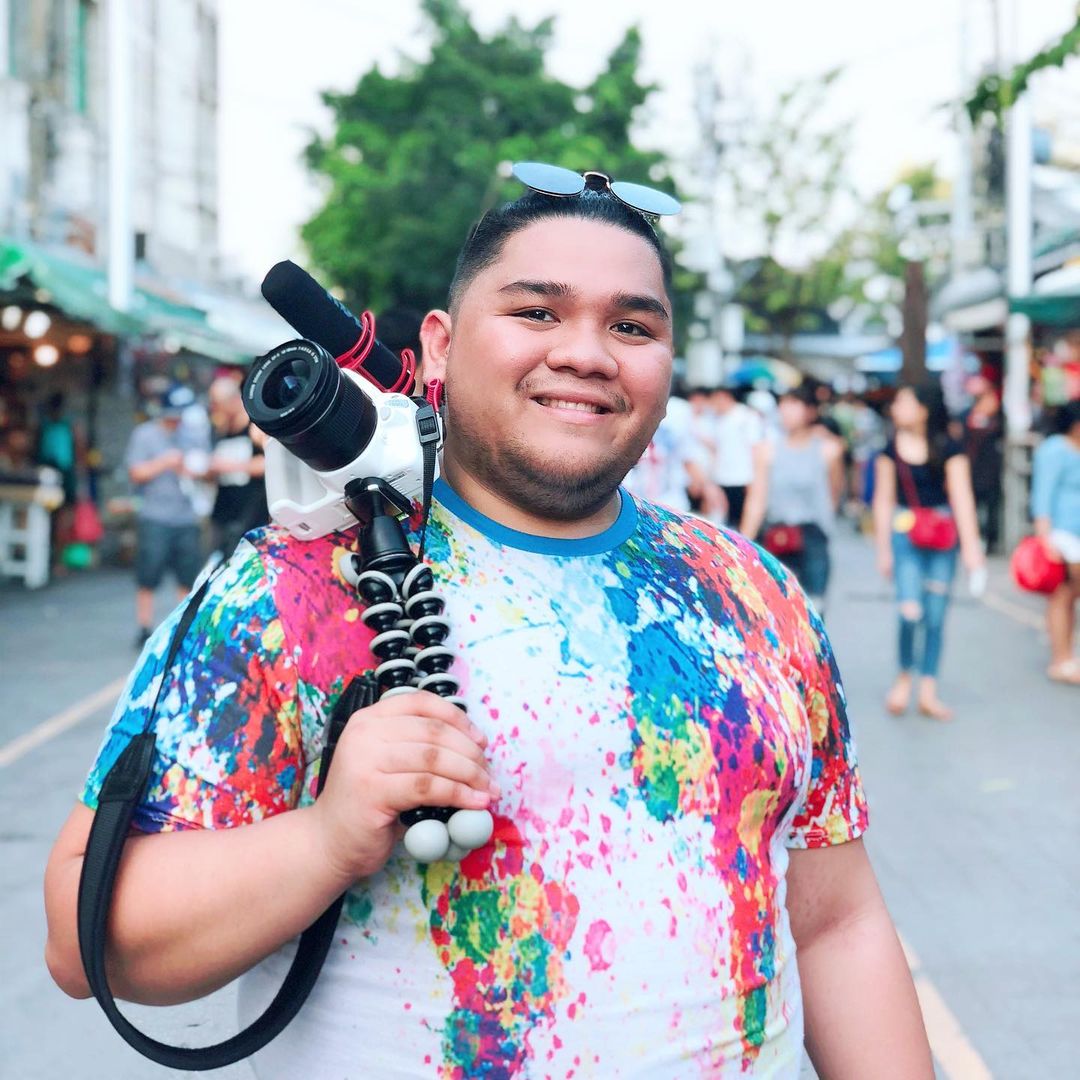 Image credit: @lloydcafecadena
Fans remember 26-year old vlogger Lloyd Cafe Cadena as a prankster who also had a heart of gold, often giving back to his family and even to strangers. Due to the sheer amount of joy he gave his YouTube viewers, many people mourned his death.
On 1 September 2020, Cadena was hospitalized due to high fever and a dry cough. Two days later, he learned that he was positive for Covid-19. The following day, on 4 September, the social media star passed away due to a heart attack during his sleep. 
Cadena was one of the first successful Filipino YouTubers, having launched his YouTube channel in 2010. During the time of his death, he had amassed 8 million YouTube subscribers between his 2 channels – Lloyd Cafe Cadena and Lloyd Cafe Cadena VLOGS. His Facebook page also had 5 million followers.
---
12. Emman Nimedez (1999-2020) – multi-talented content creator who succumbed to leukemia
---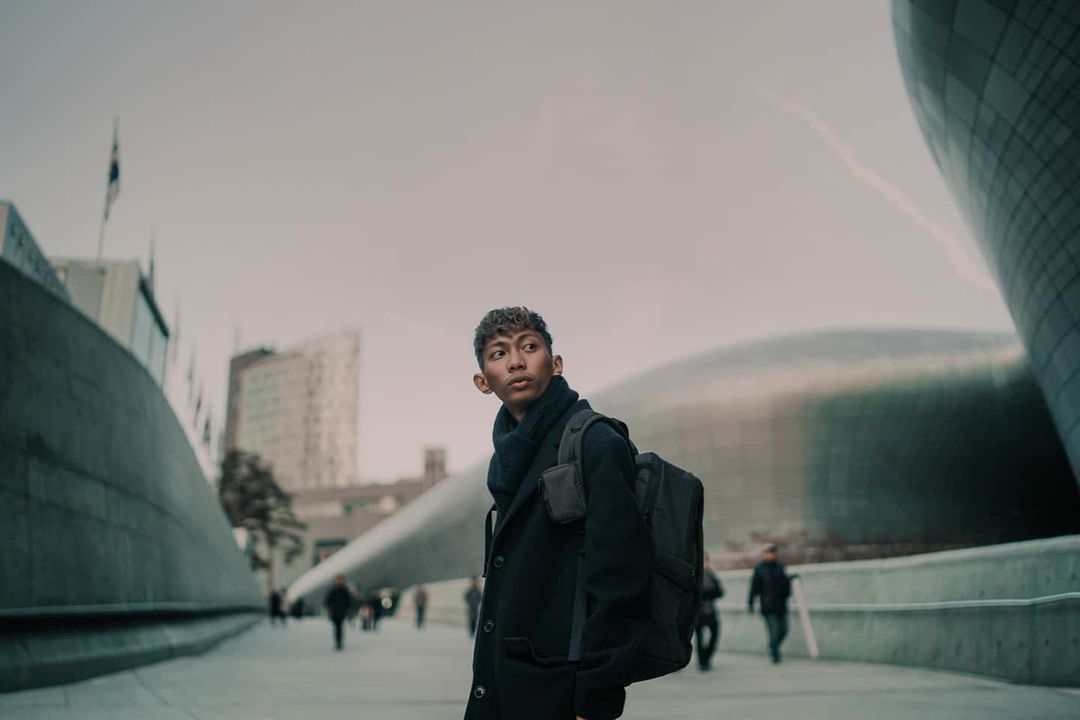 Image credit: @emmannimedez
Another YouTube sensation died in 2020 less than a month before Lloyd Cafe Cadena's death. On 16 August, content creator Emman Nimedez succumbed to acute myeloid leukemia, a type of cancer of the blood, at St. Luke's Medical Center in Quezon City. He was 21 years old.
Three days before his death, Nimedez was rushed to the ICU. He was in a critical condition, suffering from blood complications and kidney failure. He was unable to talk during the time, said his girlfriend Peachy Santos who was with him during the time of his death.
Earlier that year in May, Nimedez had posted a vlog revealing that he was diagnosed with leukemia.
On YouTube, Nimedez uploaded short films, song covers, and vlogs with his friends. He also released original songs, including Teka Lang.
Nimedez rose to fame in 2017 when his parody of the K-drama Goblin went viral on social media. 
---
Remembering Filipino celebrities who passed away too soon
---
These departed Filipino celebrities, as well as many others, deserve to be remembered for their contributions to their respective industries and in society.
Thanks to the Internet, we can still enjoy some of the content these personalities have created during their lifetime and celebrate them and their art. These Filipino celebrities may no longer be with us but their films, TV shows, music, and videos will stay with us forever.
Also check out:
---
Cover image adapted from: globeph, @emmannimedez, and Random Republika 
Get more stories like this!
Drop us your email so you won't miss the latest news.