Riverside bamboo house in Tanay, Rizal
---
Summer is here and Metro Manila feels at least ten times hotter than usual. When a hotel staycation simply won't beat the heat and flying to a beach town is too expensive, vacation spots in provinces around the metro save the day.
Camp Agos Daraitan in Tanay, Rizal, for one, has off-the-grid bamboo houses just two hours away from Metro Manila. The place is sure to provide a great ambiance for your much-needed respite, overlooking mountains and the Agos River.
---
Amenities and inclusions
---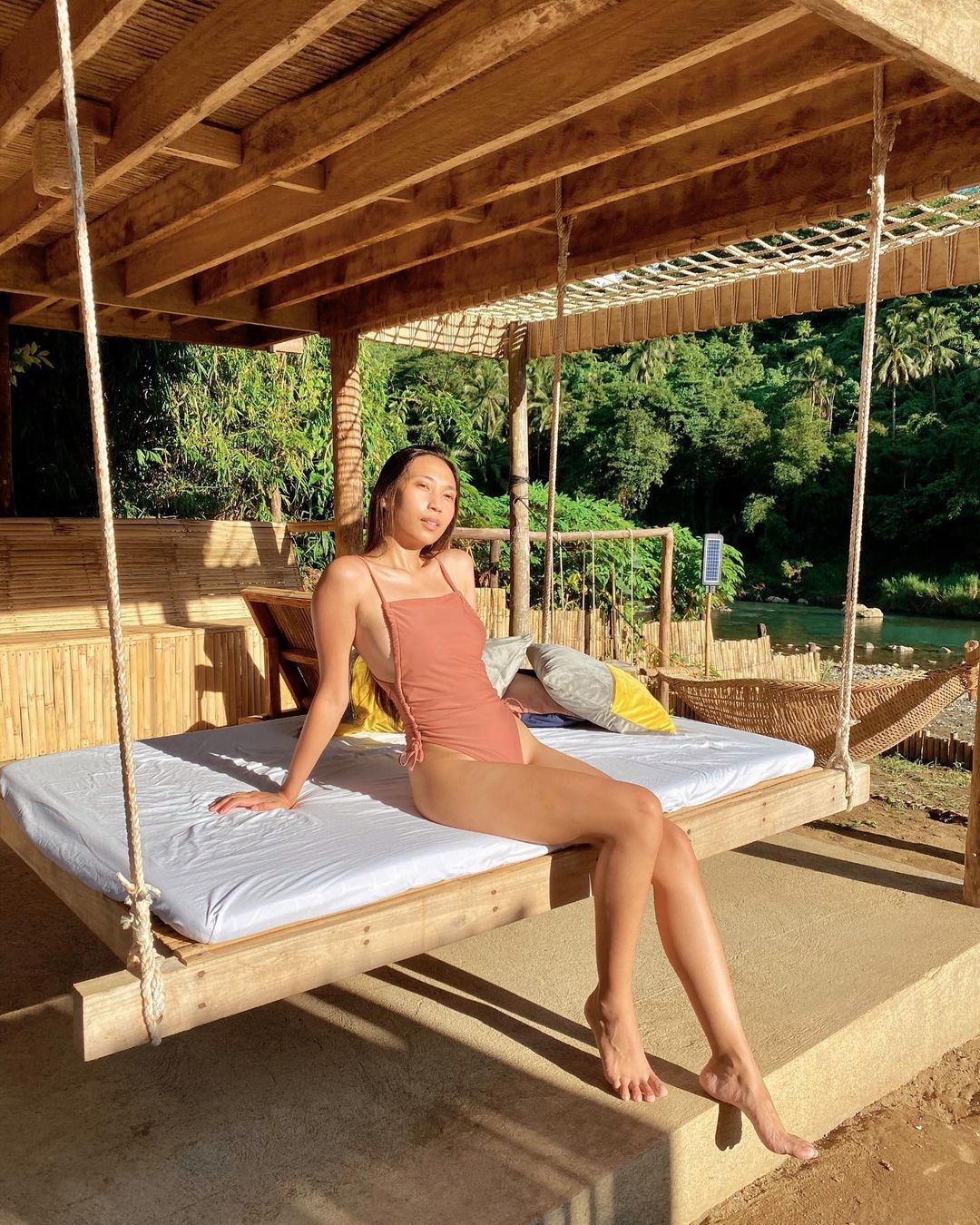 Swing bed
Image credit: @inafreyes
Besides the IG-worthy location, Camp Agos Daraitan's bamboo houses have individual swings and swing beds. The houses also have decks made of bamboo or nets overlooking the river, perfect for some light reading or sunbathing.
The bamboo houses share a common bathroom and kitchen, except for the Firefly house which has its own. The rooms also have beds so you can comfortably sleep during your vacation.
To test your outdoor cooking skills, booking a room comes with a free bonfire set-up. Guests are also free to use their charcoal stove, barbecue grill, cooking tools, and kitchen essentials. You can enjoy your food while playing board games and drinking cards which the camp lends its guests.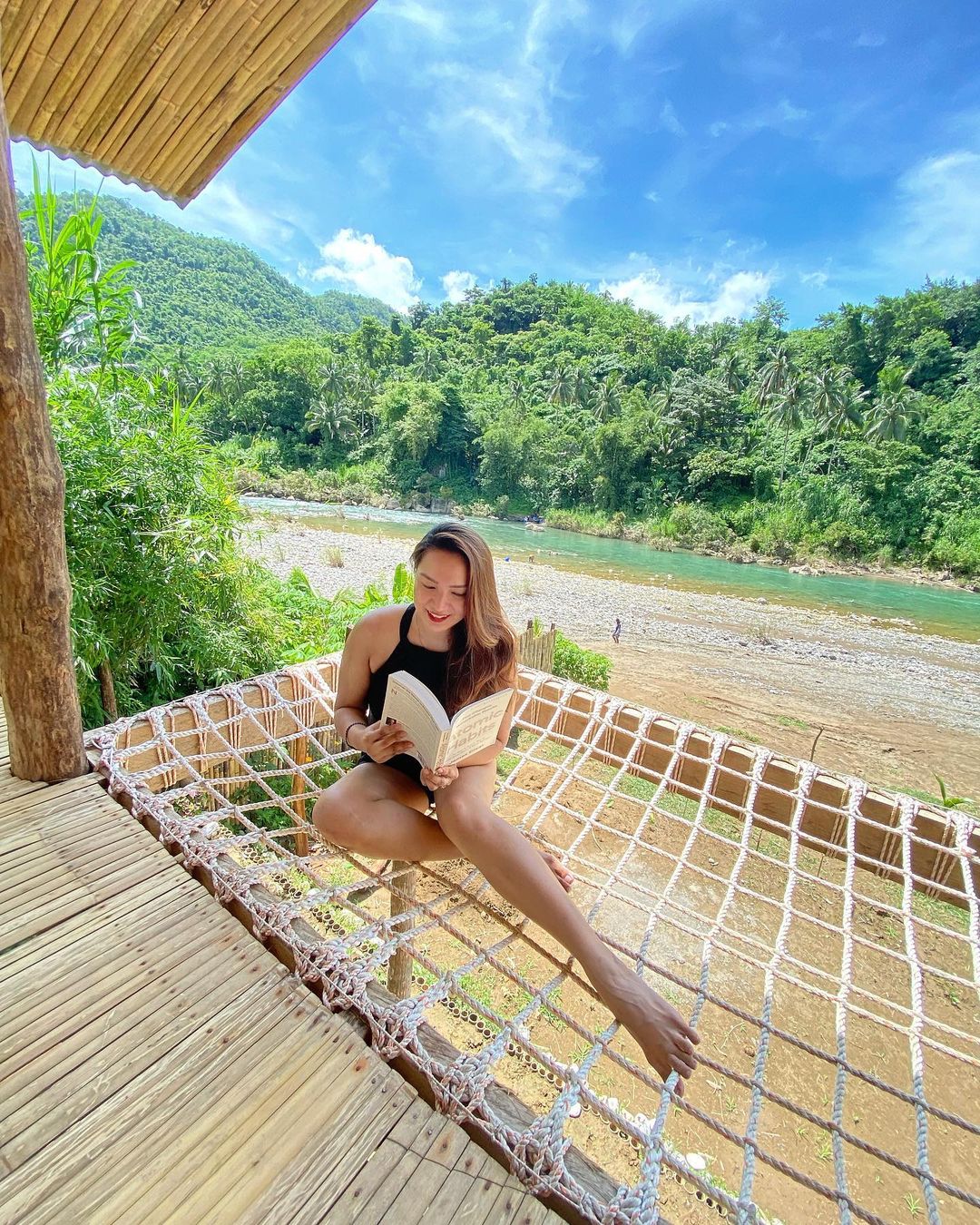 Net view deck
Image credit: @camp.agos.daraitan
Off-the-grid living is understandably difficult, but you'll have nothing to worry about at Camp Agos Daraitan. They have four staff members to guide you, including two dogs, Payat and Puma, whom you and your pets will surely love.
Since the place is completely solar-powered, you can only charge small electronic devices here such as phones. However, this doesn't mean you'll bore yourself out of your wits at this place.
---
Things to do at Camp Agos Daraitan
---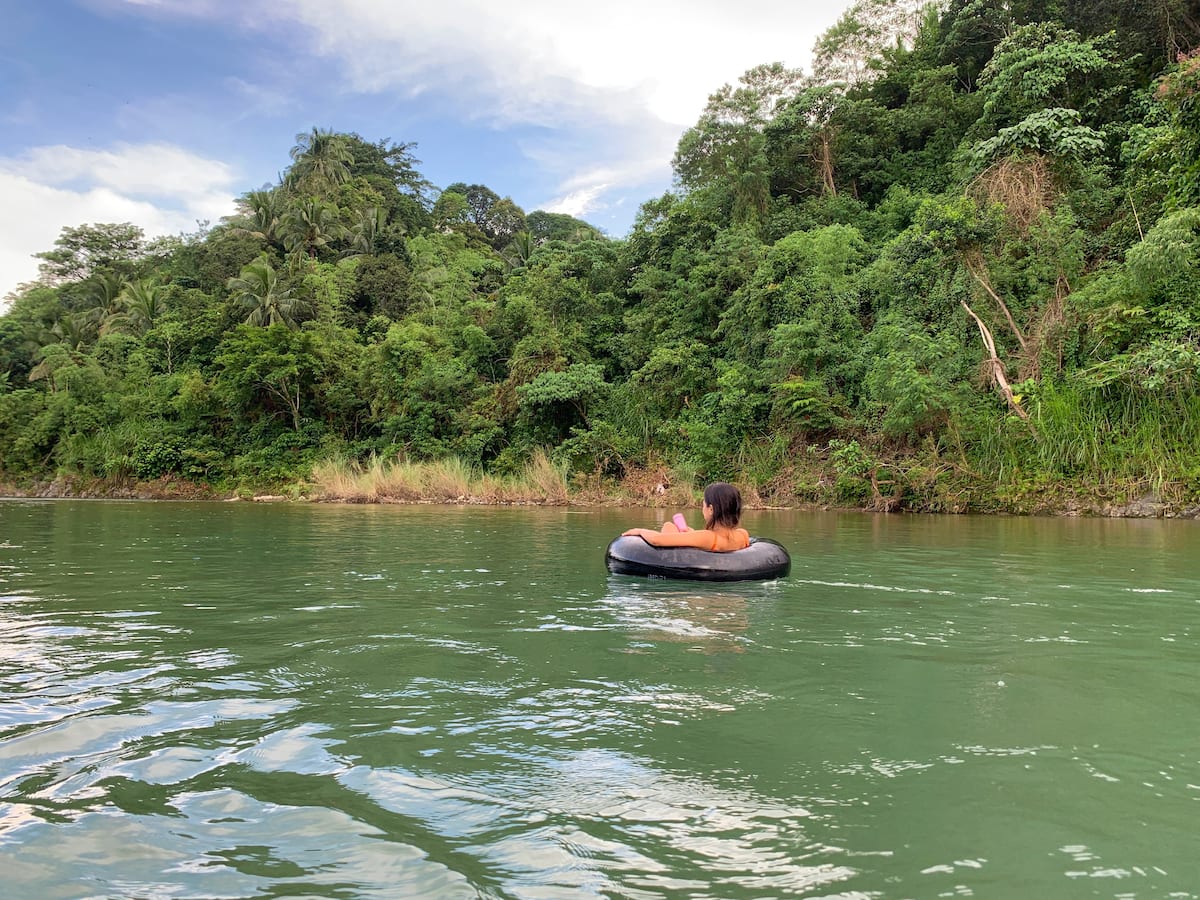 River tubing
Image credit: John Rey Dasians Ondac
There are plenty of activities you can do around the area. You can fish or fly kites using the fishing gears and kites that Camp Agos lends its guests.
To cool down, you can also swim in the Agos River just in front of the camp. You can even go river tubing or riding a salbabida (ring floater).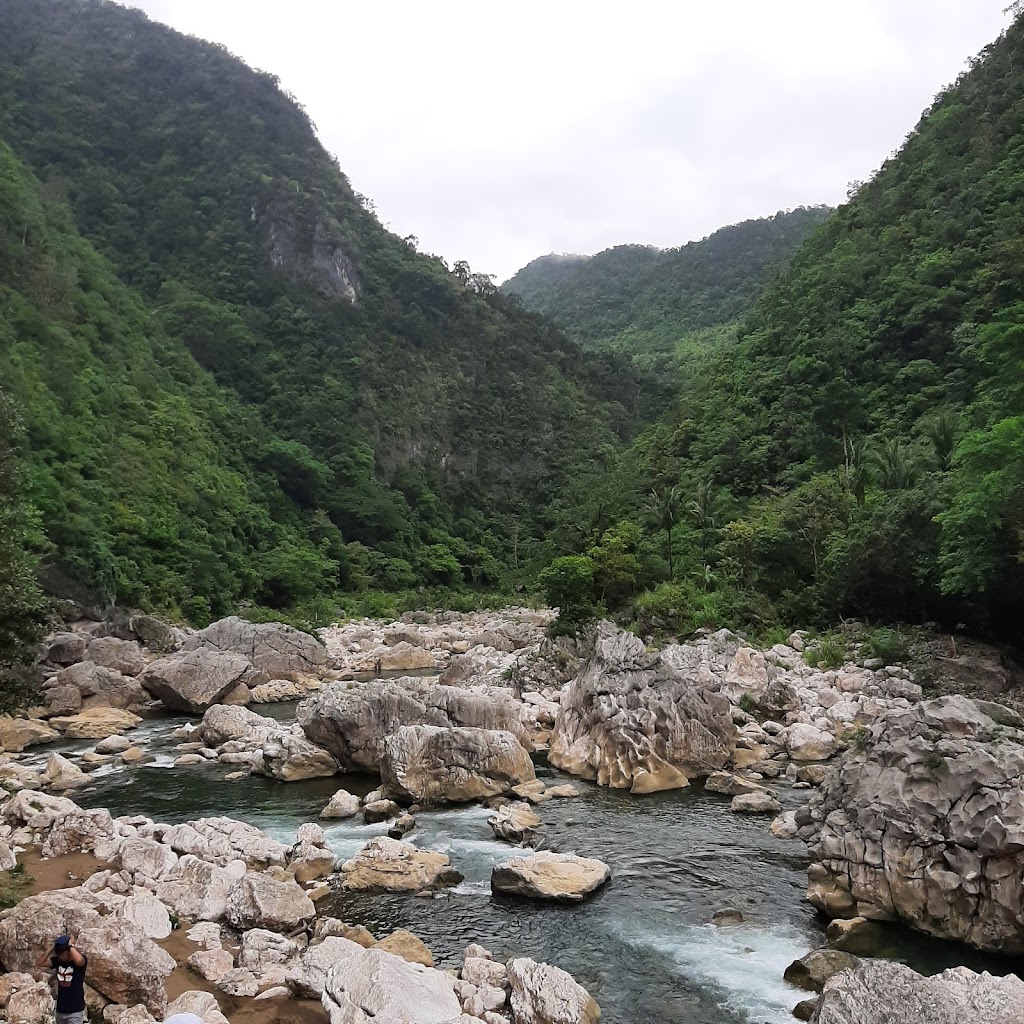 Rock formations
Image credit: Bong Mendoza
Adventurous travelers can also check out Tinipak River's rock formations, hike Mt. Daraitan, or explore hidden waterfalls in the area. Just let Camp Agos know if you plan to do these activities during your stay so they can arrange them for you.
---
Room rates
---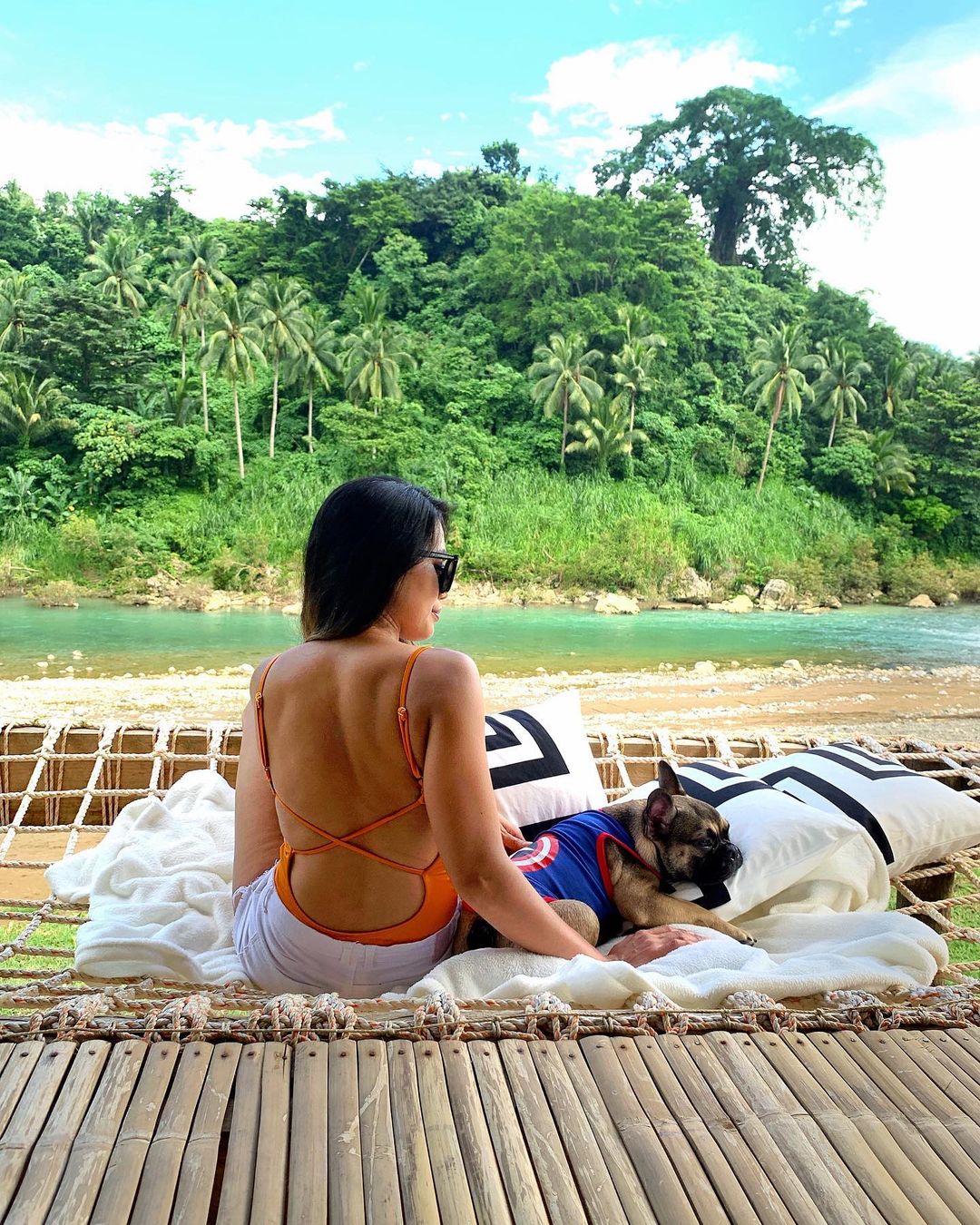 Pet-friendly vacation spot
Image credit: @camp.agos.daraitan
Camp Agos Daraitan's room rates start at P4,500 (~USD85.78) per night on Mondays to Thursdays and P6,500 (~USD123.90) on Fridays to Sundays. Guests have five bamboo houses on the property to choose from.
The Firefly and Spider houses can comfortably fit six people while Butterfly and Cricket are good for eight guests. For a group of 10, there's also the more spacious Bird house.
Pets and kids five and below are excluded from the headcount, so they, too, can enjoy time away from the city's hustle and bustle. Camp Agos Daraitancan can also lend you extra tents for free if needed.
---
How to book a bamboo house
---

Bamboo house overlooking the river
Image credit: @camp.agos.daraitan
There are two ways to book your stay at Camp Agos Daraitan. One is to message them on their Facebook page and pay via GCash.
If you wish for a more secure booking and payment method for your peace of mind, you can also opt to book a room through Airbnb.
---
Have a refreshing vacation at Camp Agos Daraitan in Tanay, Rizal
---
Camp Agos Daraitan is an ideal place to go near the metro for people who want to stay away from the internet while they're on vacation.
You'll also get to shake off your stress with scenic views and plenty of activities to do in the area – from kite flying to trekking.
Address: Barangay Daraitan, Tanay, Rizal
Camp Agos Daraitan's Facebook | Instagram | Website
More things to do in Rizal:
---
Cover image adapted from: @camp.agos.daraitan and John Rey Dasians Ondac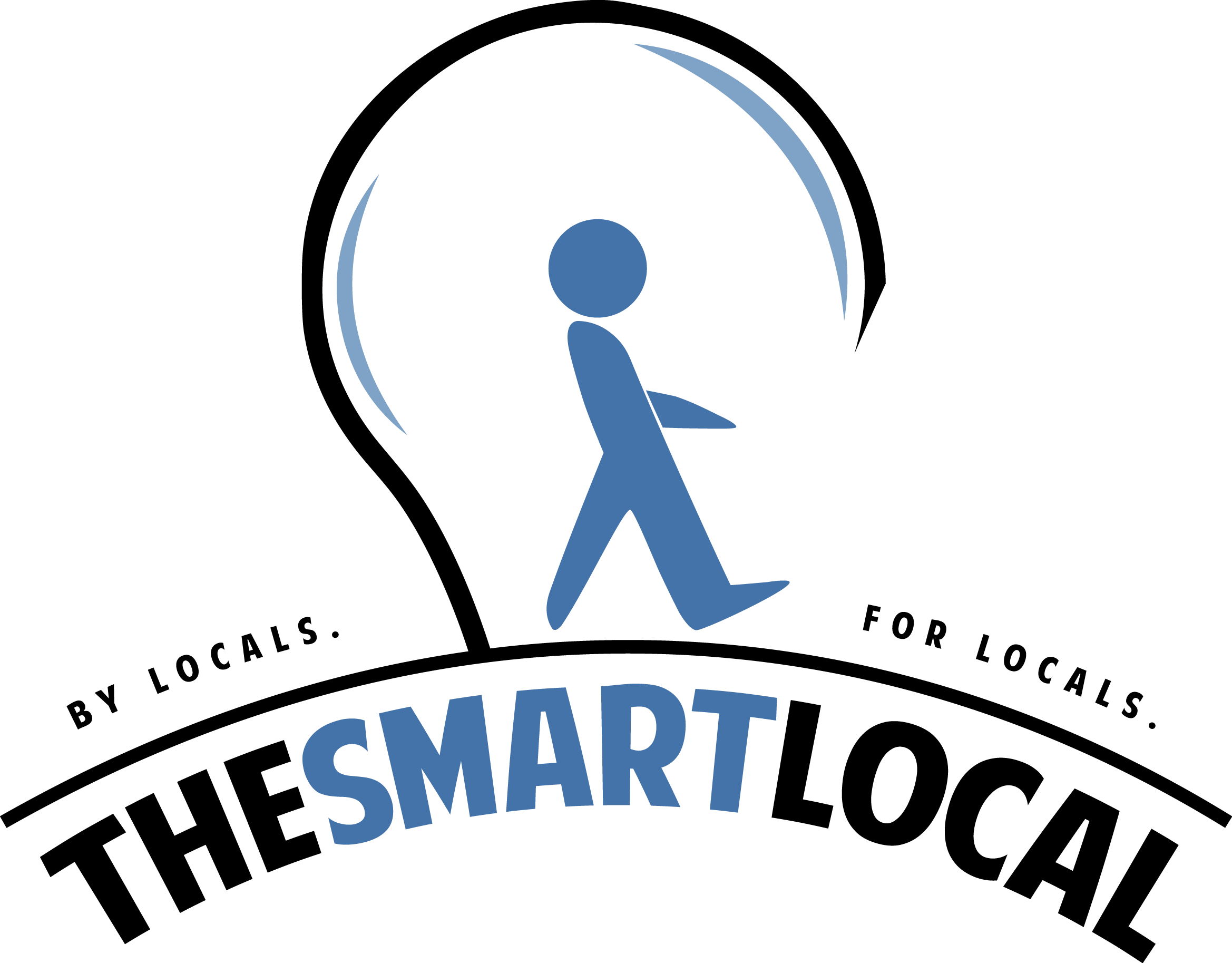 Drop us your email so you won't miss the latest news.