Netflix promotes Bridgerton's second season by opening Villa Bridgerton
---
In December 2020, Bridgerton, a drama series based on the regency era in the UK, had been a big hit with streamers around the world, especially women.
Now that its second season is coming up on 25th March, Netflix opened Villa Bridgerton in Quezon City to promote the show and let guests get a taste of being a Bridgerton.
---
Villa Bridgerton advertisement
---

Promotional video of Bridgerton and its upcoming second season
Video credit: Netflix 
Interestingly, Villa Bridgerton is actually a mansion called de Leon Residence/ Mansion owned by Doña Narcissa "Sisang" de Leon. Netflix arranged for the mansion to be structured into a setting that'll take you to England during the 1800s.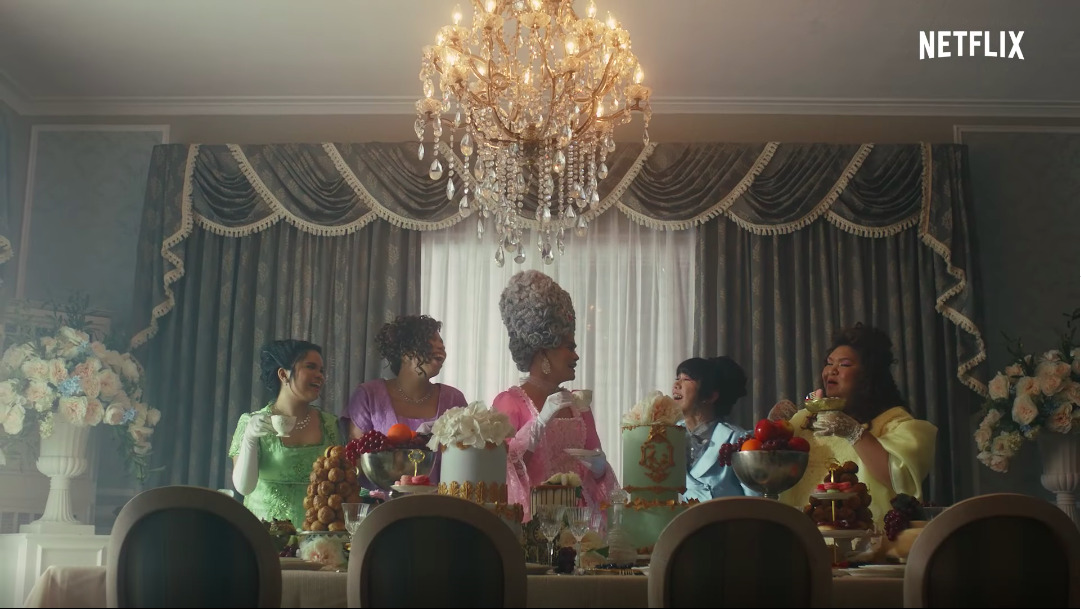 Pipay, Justine Luzares, Paula Pelaez, Ychan Laurenz, and GaiaPoly enacting a tea party in the banquet hall
Image credit: Netflix
To engage more with Filipino fans, the video starred the famous TikTokers Pipay Kipay, Justine Luzares, Paula Pelaez, Ychan Laurenz, and GaiaPoly, who were dressed as and inspired by Bridgerton characters such as Daphne and Eloise Bridgerton, Penelope Featherington, and Queen Charlotte.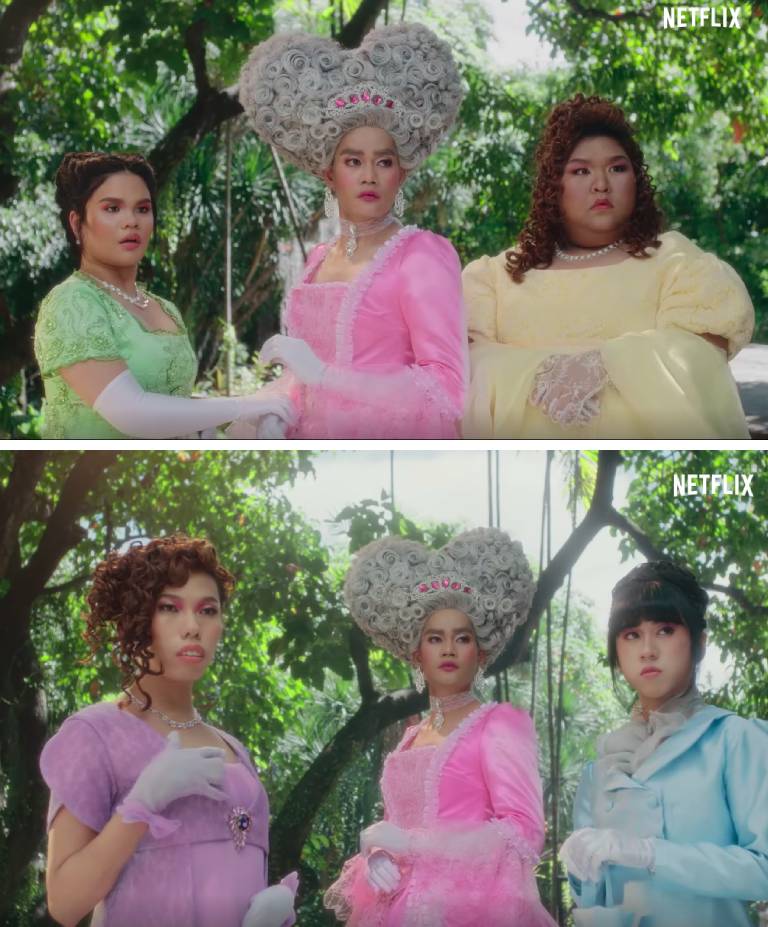 Pipay, Justine Luzares, Paula Pelaez, Ychan Laurenz, and GaiaPoly incorporating drama into the promotional video
Image adapted from Netflix and Netflix
What's more, the video shows off a little dramatic flair performed by the TikTokers with Juan Caoile and Kyleswish's Marikit, transformed into a violin ensemble, playing in the background.
---
The ultimate experience for Bridgerton fans
---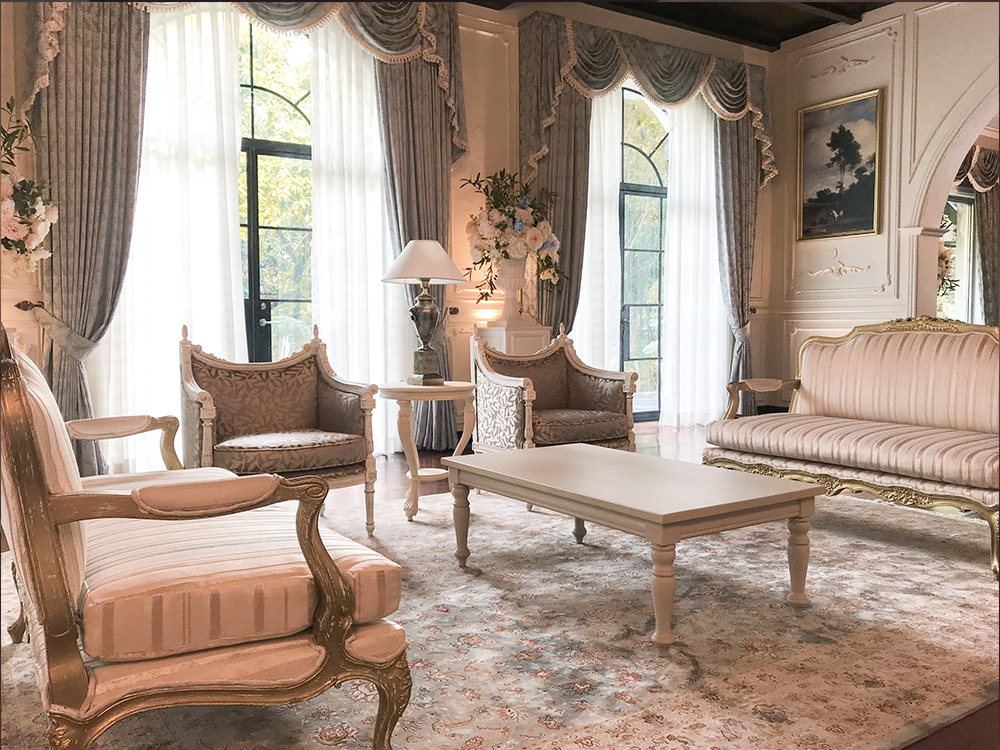 Imitation of reception hall in Bridgerton, where maidens entertain suitors
Image credit: Netflix
Aside from showing the five TikTokers, the promotional video showed the whole interior and exterior of the mansion imitating the decorations and structure inside the home of the Bridgertons. The reception hall, for example, is where the character Daphne entertained her suitors.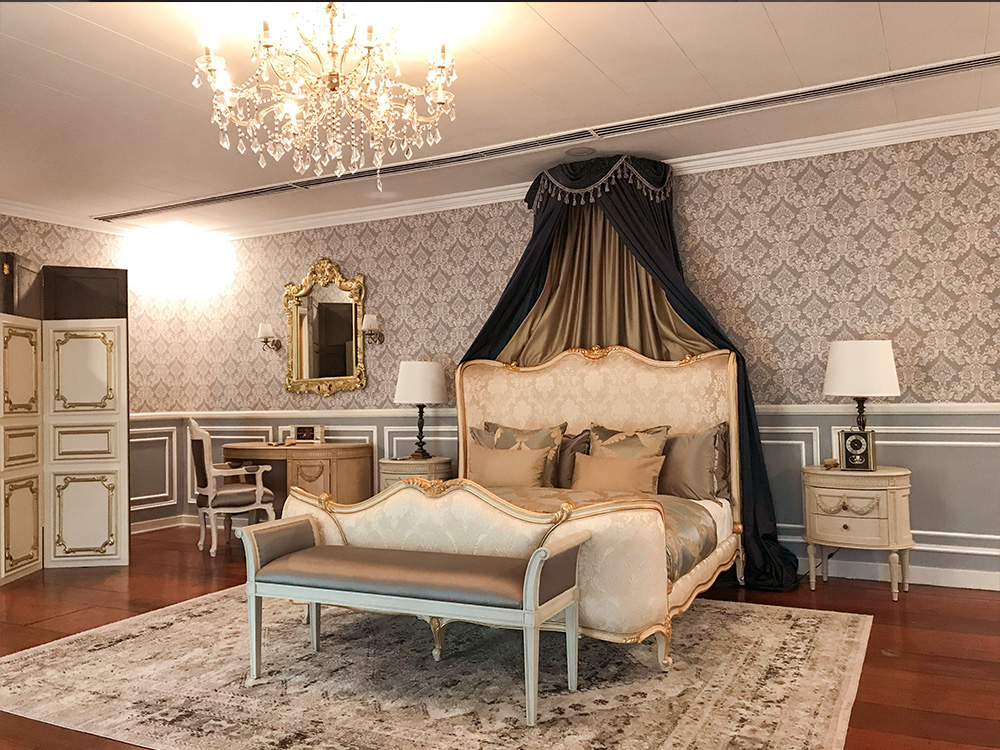 A look inside a viscount's chambers
Image credit: Netflix
In dedication to the character Anthony, the leading man in the second season, Villa Bridgerton features what a bachelor viscount's suite looks like.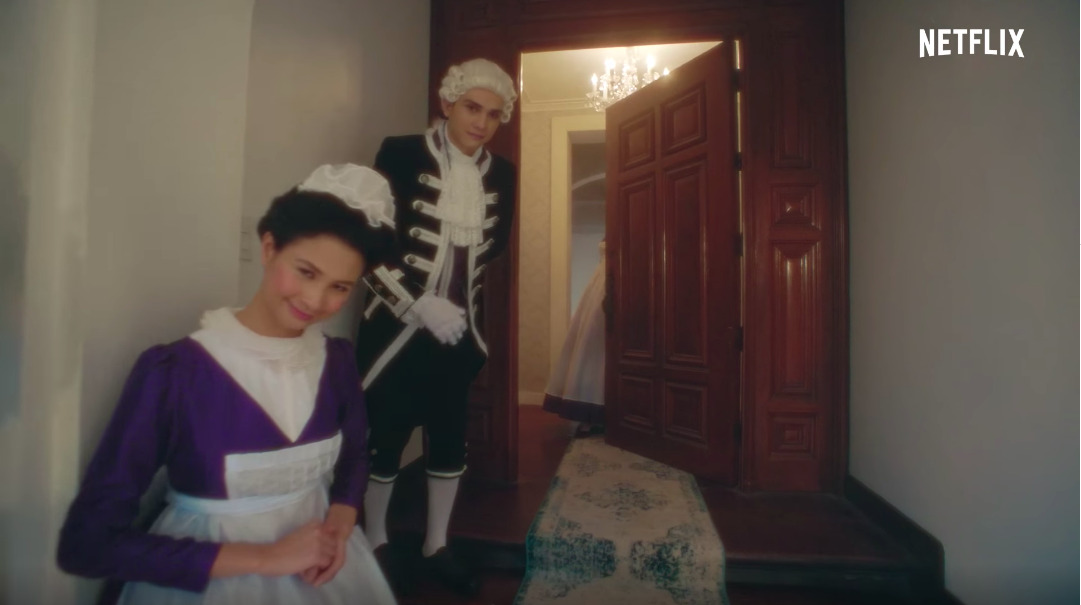 Villa Bridgerton also has staff who role-play as staff members during the regency era in the UK
Image credit: Netflix
The mansion even comes with staff who are dressed according to the English fashion that will make you feel as if you're a true royal.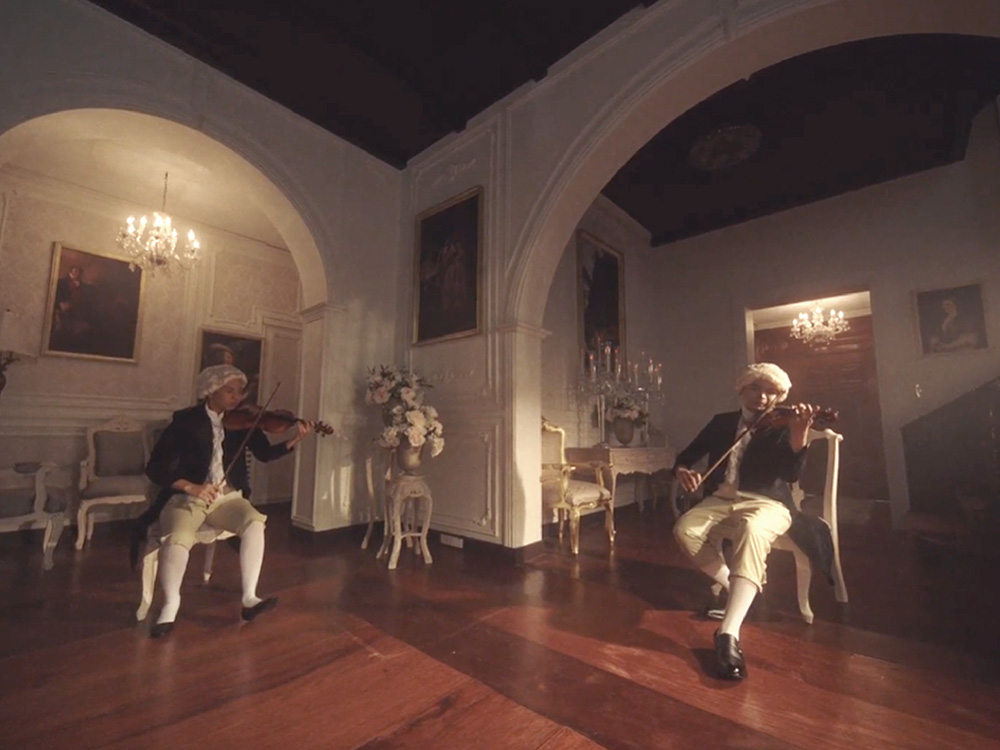 Listen to the orchestra play as you roam around the mansion
Image credit: Netflix
As you enter, not only will the staff welcome you, but you'll also be welcomed by the orchestra playing, adding an even more regency-era feel to the atmosphere and overall aesthetic.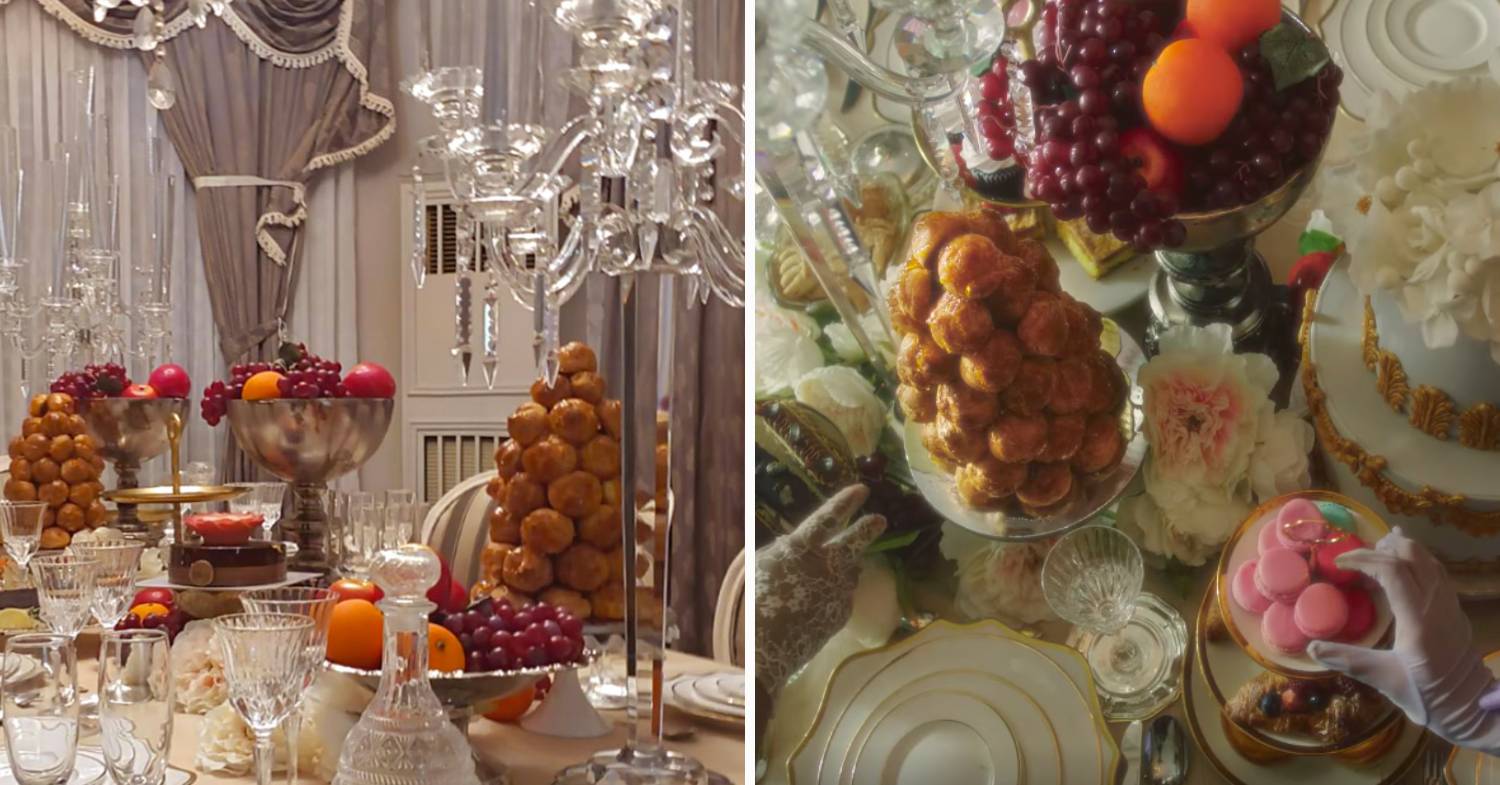 Food served at the table in the banquet hall
Image adapted from Netflix and Netflix
Of course, Bridgerton wouldn't be Bridgerton if there weren't a banquet hall to host a tea party in. Essentially, this is where you mingle with others cordially while enjoying a cup of tea.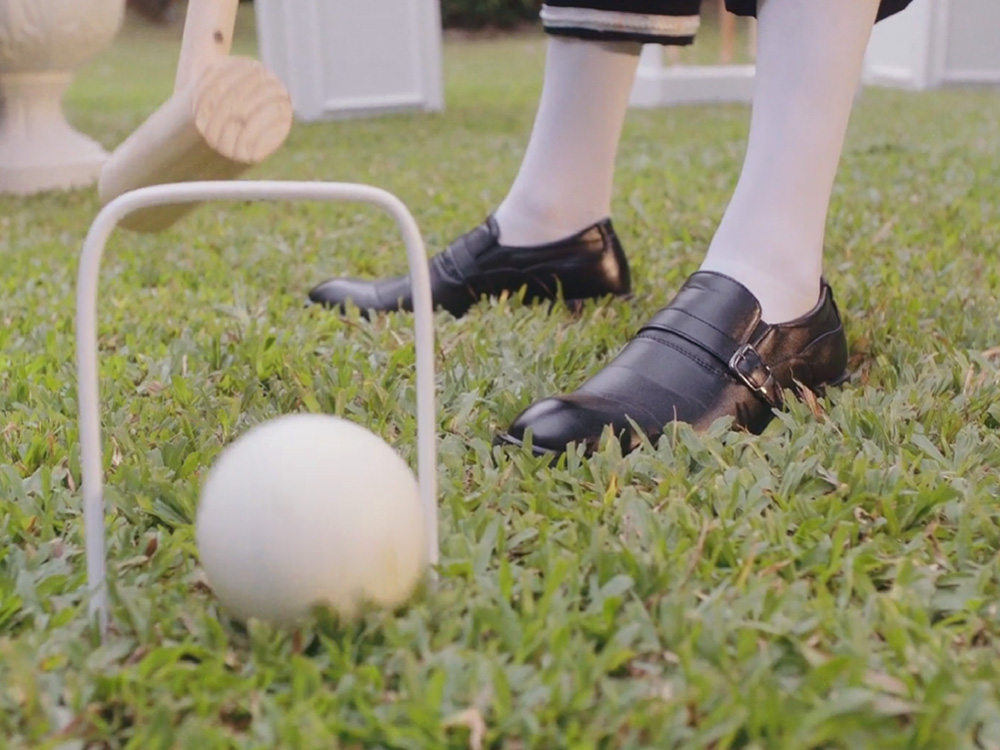 A game of croquet
Image credit: Netflix
On the outside, once you've had your tea, you can enjoy the activities done outside. One activity is playing a fancy British game called croquet, where you strike a ball through a hoop with a mallet. Spoiler alert: this plays a role in the development of the character Anthony and his leading lady's chemistry and possibly, feelings.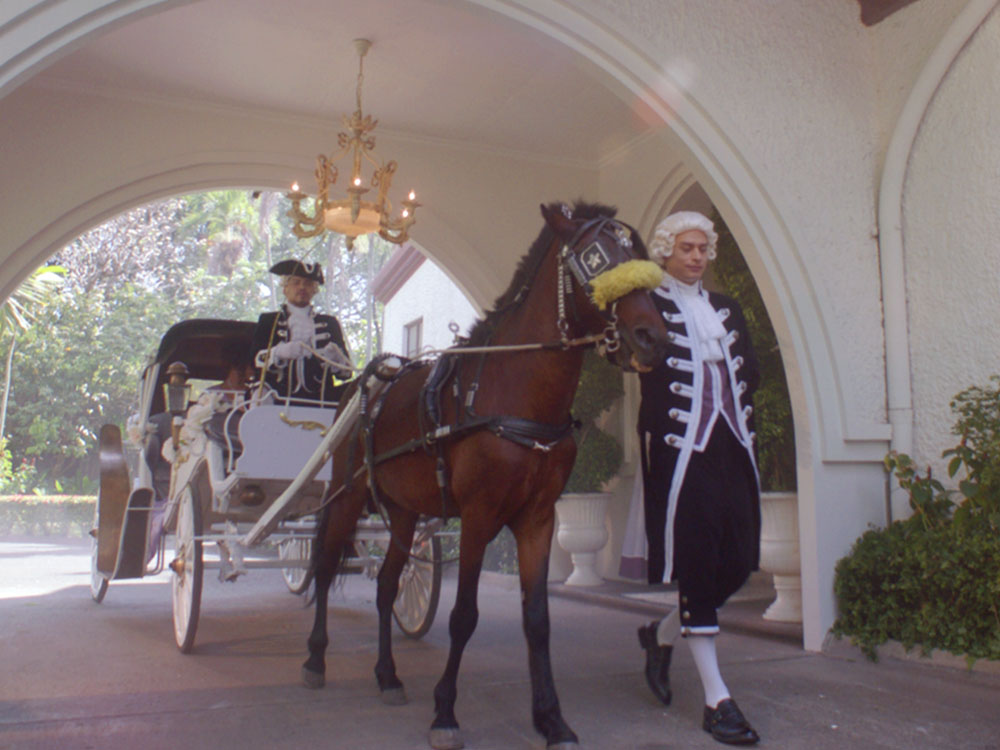 Take a ride in a carriage
Image credit: Netflix
Another activity done outside is riding in a luxurious carriage with a companion to relax with and just enjoy the scenery while being driven around.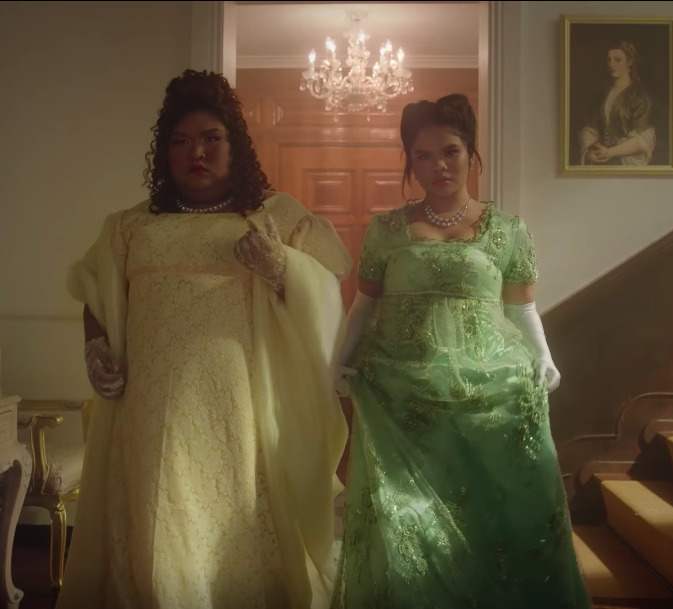 Dressing up going to Villa Bridgerton
Image credit: Netflix
Furthermore, you and your companion are encouraged to dress accordingly, dressing the way the characters in Bridgerton dress.
---
Booking information and safety protocols
---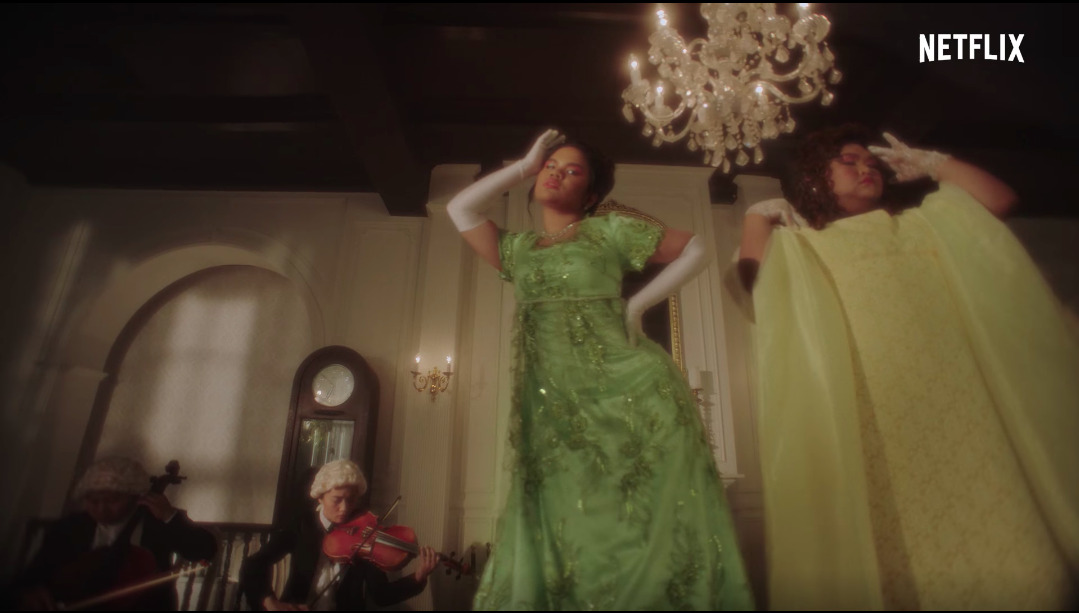 Paula Pelaez and GaiaPoly by the orchestra
Image credit: Netflix
Villa Bridgerton will officially be opened to the public, free of charge, from 25th March to 3rd April 2022. As of now, you can look into their website for further inquiries. There is parking available should you decide to drive a car going there.
Despite being on Alert Level 1, Covid-19 safety protocols such as social distancing will still be implemented. Every booking allows only two people so, be sure of who you're taking with you. Additionally, you're required to wear a mask, present a vaccination card, and proof of booking confirmation saved on your phone.
Bear in mind that only 20 people are allowed inside per time slot. Along with this, there'll be sanitation stations, masks, and a thermometer at your disposal.
---
Things to keep in mind
---
As Villa Bridgerton aims for its preservation and cleanliness, food, drinks, and pets won't be allowed inside. Smoking is prohibited as well. Wearing tank tops or slippers are a no-no.
Although you can go alone, guests are encouraged to bring a companion to have a more enjoyable experience. Do note that Netflix may want to document the guests for publicity purposes as they roam inside the mansion and mingle with others.
Otherwise, everyone is encouraged to just have fun and take in this once-in-a-lifetime experience.
---
Villa Bridgerton in New Manila, Quezon City
---
So, if you want to experience regency life in the UK without going out of the country, or are a fan of Bridgerton whether you've read the books or watched the series, definitely visit Villa Bridgerton.
Lady Whistledown awaits your presence!
Address:  114 9th St, corner Broadway Ave, New Manila, Quezon City
Villa Bridgerton's website
Also check out:
---
Cover image adapted from Netflix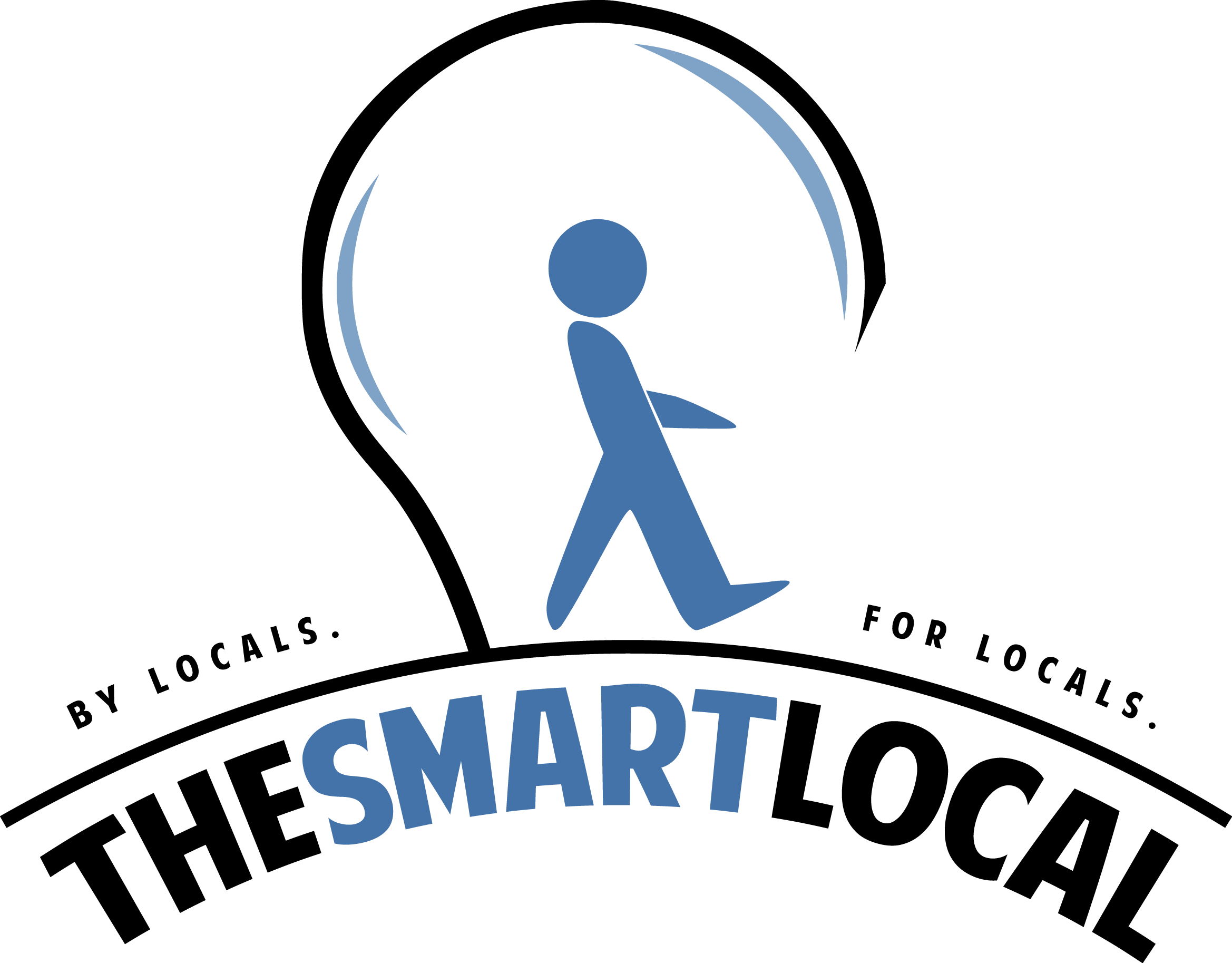 Drop us your email so you won't miss the latest news.