Things you didn't know you could do with GCash
---
With the pandemic, the number of Filipinos who use the mobile wallet app GCash has grown over twofold. This is largely due to the popularity of cashless payment and online shopping as of late.
Despite the application boasting many features, though, many of us only use it to make and receive payments. To make the most of your GCash account and your money, check out these impressive GCash features everyone should know about.
---
1. Send Money – various ways to send money fast
---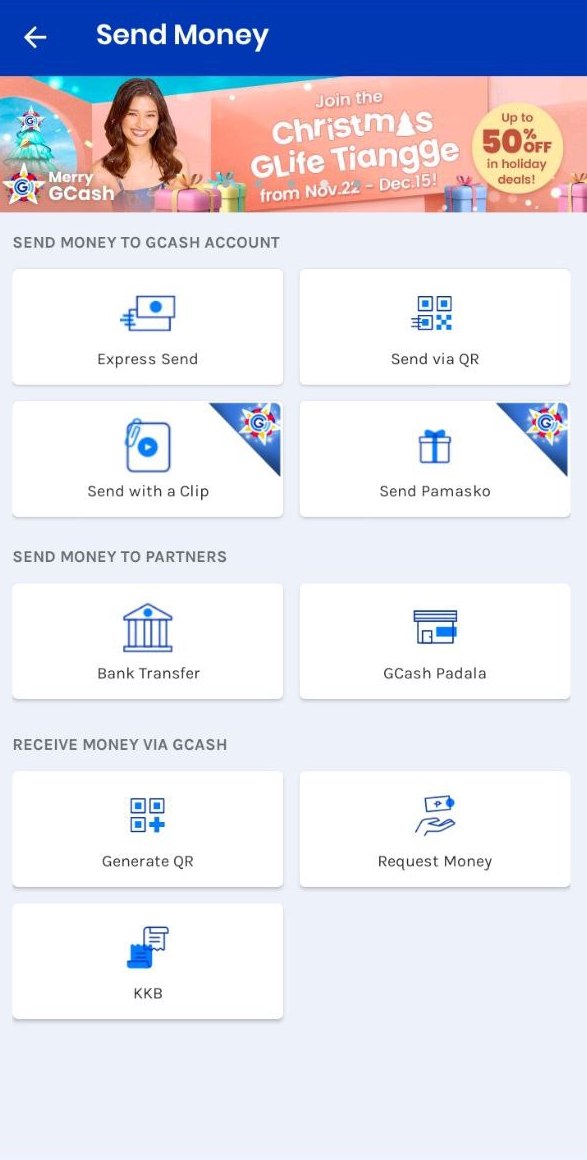 Image credit: The Smart Local Philippines
To start with the most popular use for this mobile wallet, the app offers plenty of ways to send money to other GCash users fast.
There's the no-fuss Express Send where you need only to type in the recipient's phone number linked to their GCash account. If the recipient is sitting next to you, you can also send money by scanning their QR code.
For a more personal alternative, you can also send money with a templated greeting, audio, photo, or video with the Send with a Clip function.
For Christmas, the app has a Send Pamasko option. This GCash feature lets you send monetary Christmas gifts to your friends and family through their GCash accounts. You can gift them money in equal or random amounts. If you choose the latter, just input the total amount you want to spend on gifting and the app will draw the lots for you.
Of course, GCash also has a bank transfer service that lets you send your money to different accounts in different banks with just one app.
---
2. GCash Padala – remittance service for recipients without a Gcash account
---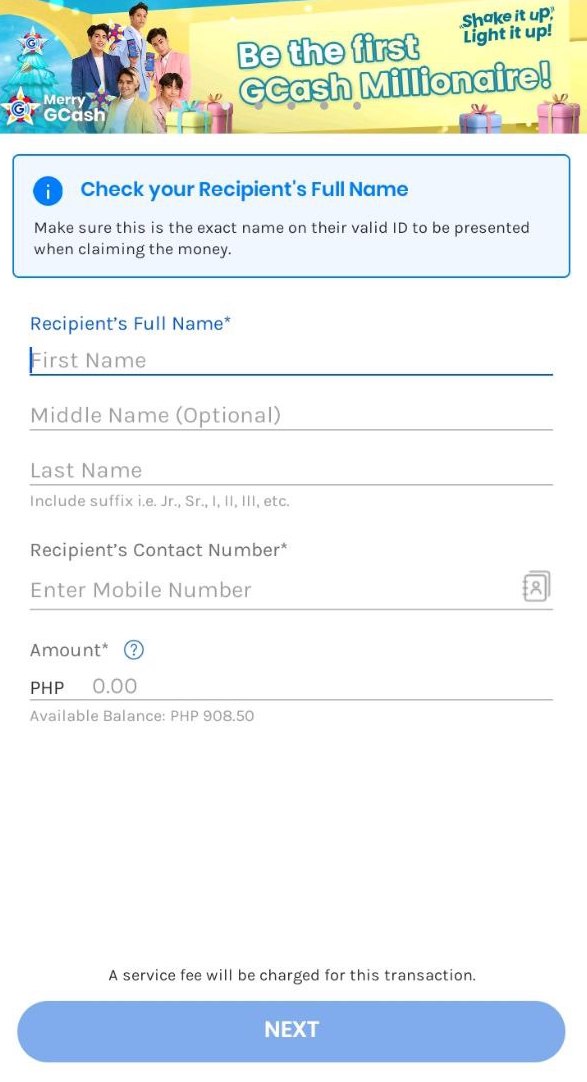 Image credit: The Smart Local Philippines
GCash also lets you send money to people who don't have an account on the app through the GCash Padala feature.
Simply click on GCash Padala, fill in the recipient's details as you would at a remittance center from your GCash app, then send your desired amount. Both the sender and receiver will get a confirmation text message with the reference number for the claim.
This GCash feature is convenient as the recipient can claim the payment through any of the mobile wallet's 2,000 partners nationwide – from well-known remittance centers to neighborhood sari-sari stores.
---
3. Pay QR – quick and convenient cashless payment method
---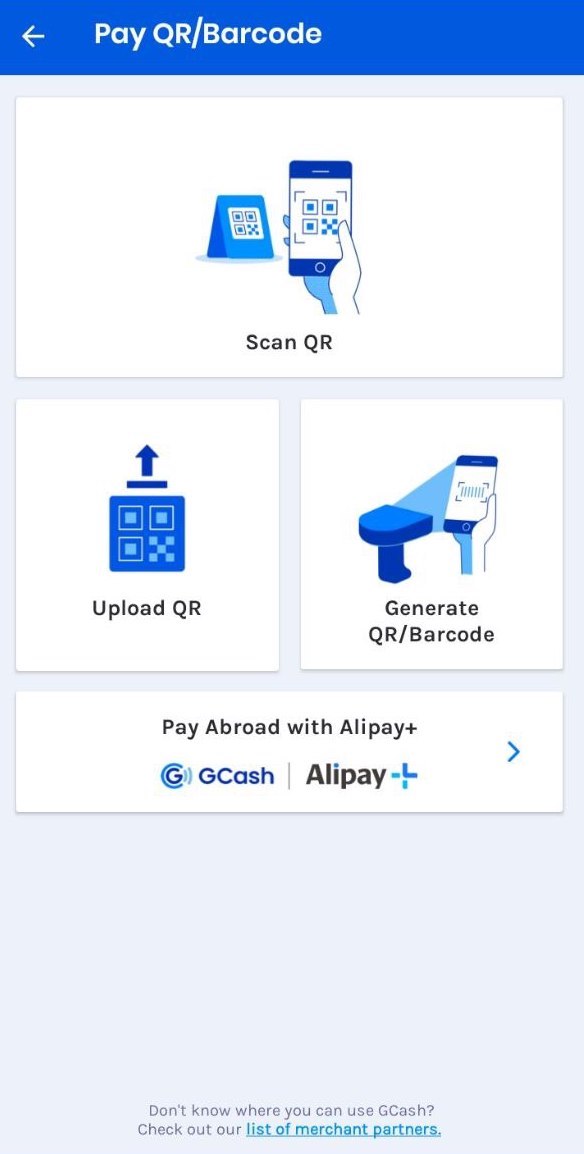 Image credit: The Smart Local Philippines

Trying to get into cashless transactions while shopping is totally understandable, given the current Covid-19 situation. For this, GCash has a Pay QR feature.
When shopping, simply scan the store's QR code at the checkout counter after the cashier has punched in all of your purchases. Then, you input the amount you're paying, tap 'Next' to review the details, then tap 'Pay Php XXX'.
Once you've successfully made the payment, you'll get an in-app receipt you can download. You and the merchant will also get an SMS receipt verifying your payment.
---
4. KKB – a cashless way to split a bill among friends
---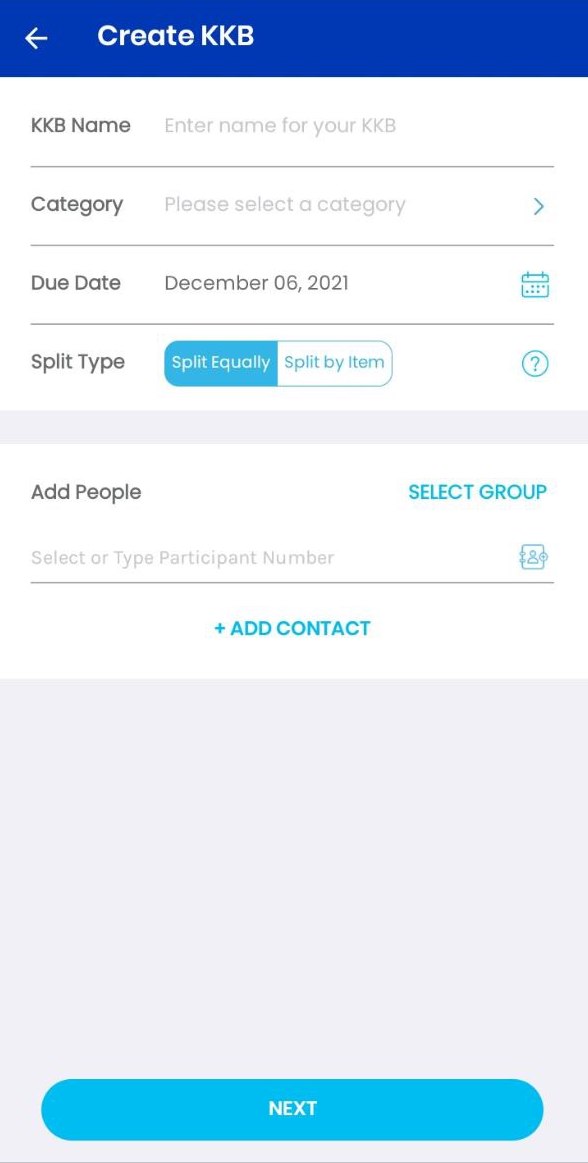 Image credit: The Smart Local Philippines

Splitting a bill between friends is always a hassle, especially when all parties only have big bills. So, the GCash feature KKB -"kanya-kanyang bayad" or splitting the bill in Filipino – is a handy feature for when you're eating out with friends or planning a birthday surprise.
To use this, go to KKB on the GCash app and make a new KKB request. You'll be asked to add the details such as time and category, which helps in case a friend "forgets" that they hung out with you and owe you their dinner cost. Then, add a due date for the payment and input your friends' GCash accounts.
If you prefer splitting the bill according to each person's order instead of equally, you can also choose to split the bill by item.
---
5. GLife – online shopping from various stores within the GCash app
---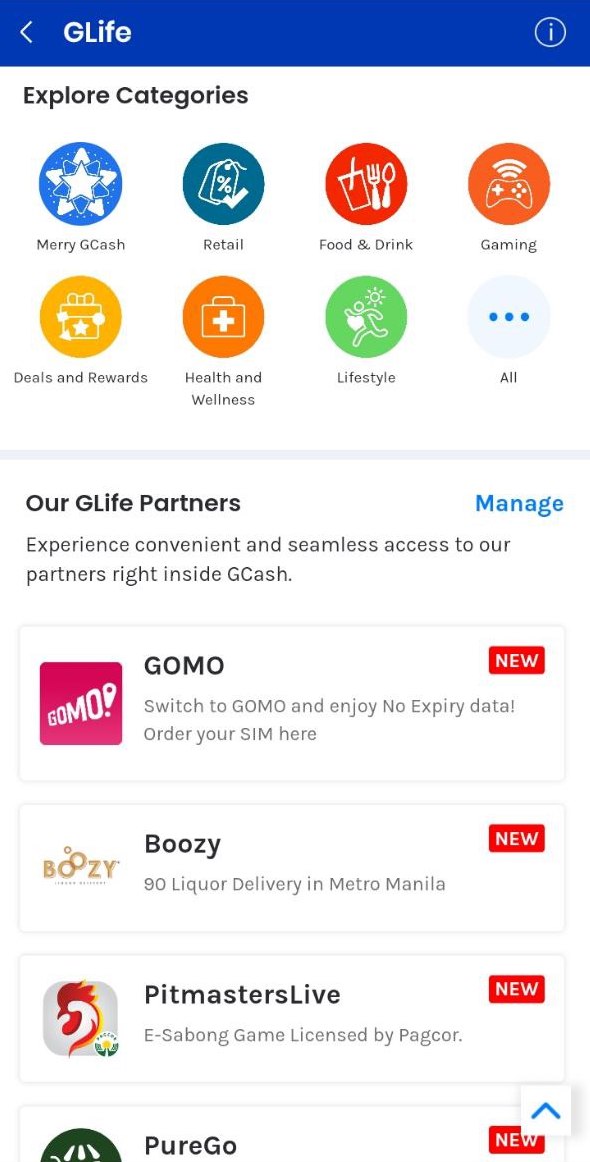 Image credit: The Smart Local Philippines

Many don't know that we can shop within GCash. The app has an array of merchants from ready-to-eat food to athleisure wear to beauty brands.
You can get food from major restaurants and snack chains for pickup from the nearest store or delivery via GrabExpress, Lalamove, or Mr. Speedy. You can even top up your Beep card and buy books from FullyBooked and K-pop merchandise from Fanlike directly from the app.
If this feature doesn't work for you, check if you have the latest version of the GCash app and update it if needed.
---
6. Pay Bills – makes adulting tasks easier
---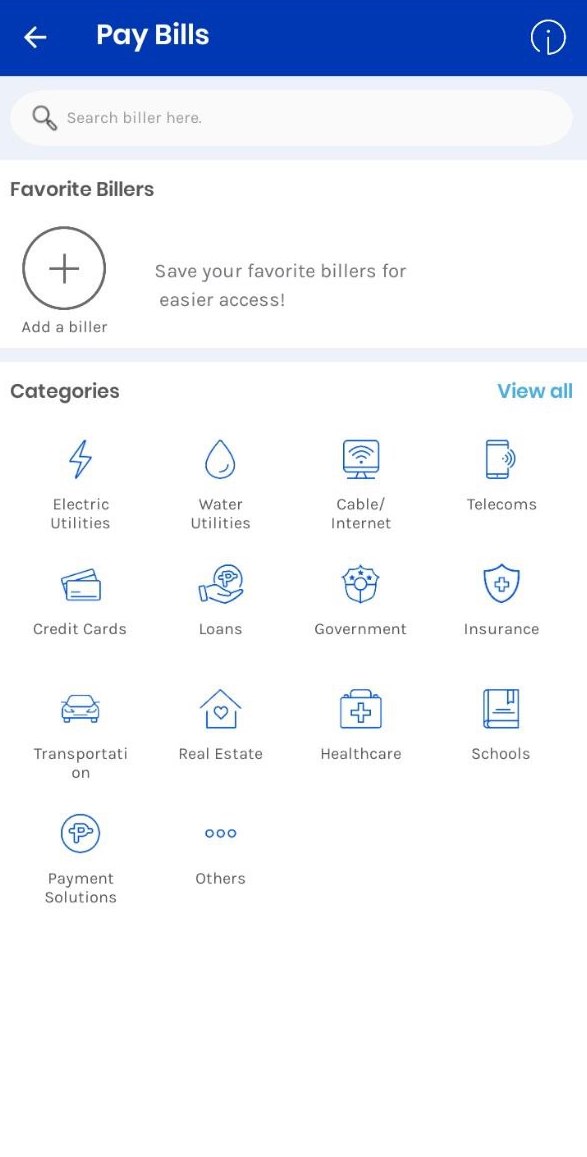 Image credit: The Smart Local Philippines
GCash's Pay Bills function makes your adulting duties easier and more convenient. The app has different biller categories for different payments you need to make, including utilities, cable and internet, loans, credit cards, and healthcare.
You can even pay for your government dues including taxes, SSS contributions, and Pag-IBIG MP2 savings with just a few clicks.
To use this Gcash feature, just choose your biller and input the details required such as the amount due and your reference number. Double-check your details and tap confirm. You will then receive a text message and/or an email verifying your payment.
---
7. Transportation – airline ticket payments and RFID top-ups
---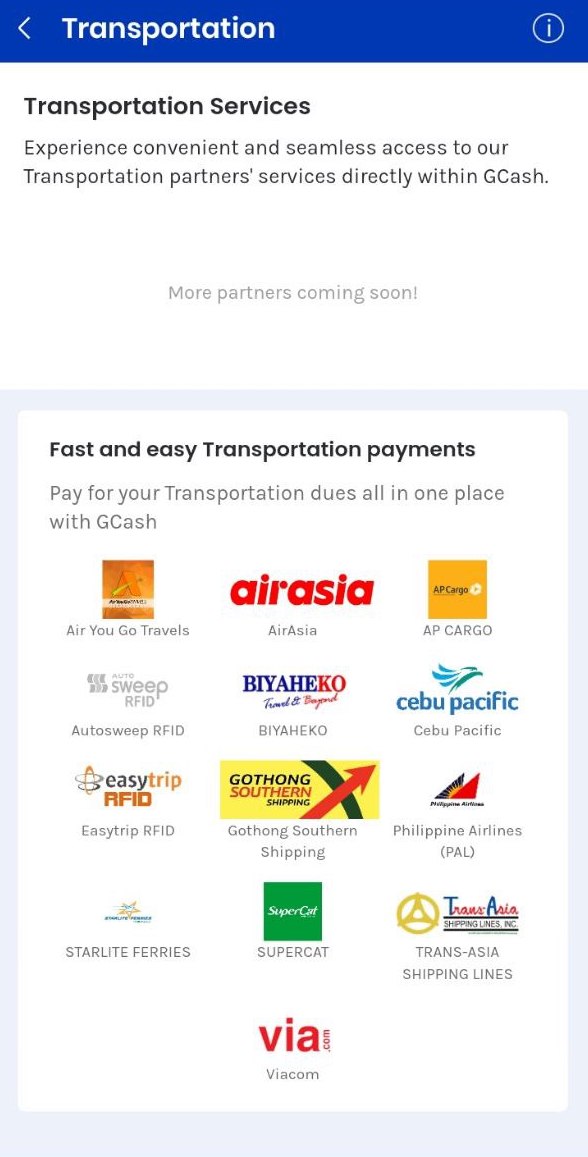 Image credit: The Smart Local Philippines

GCash also has a feature that lets you pay for airline and ferry tickets and cargo forwarding services conveniently.
Simply book your ticket and service from one of GCash's partner companies and choose GCash as a mode of payment. Then, go to Transportation on the GCash app and input your details. You will receive a message through email or text confirming your payment.
GCash's Transportation feature also lets you top-up your Easytrip and Autosweep RFID for hassle-free use of expressways and skyways.
---
8. GSave – high-interest savings account
---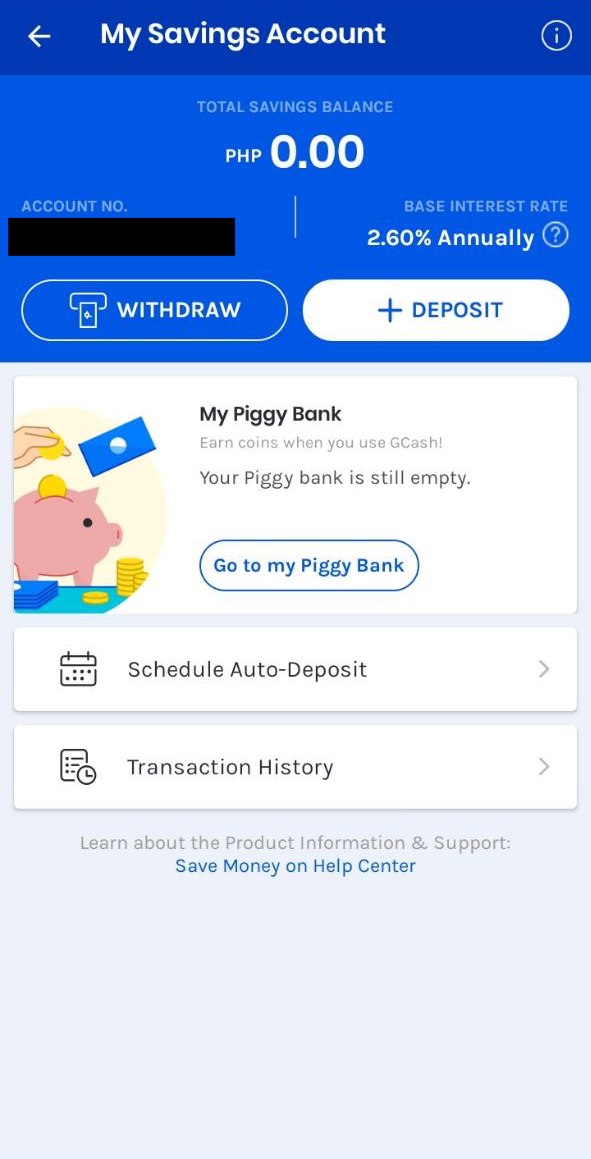 Image credit: The Smart Local Philippines

More than just helping you spend your money conveniently, GCash can also be used as a savings account.
GCash's GSave gives you a 2.6% interest rate which is higher than most traditional banks. This interest rate goes even higher if you sign up during a promotional period.
You can open a GSave account from your phone in just one minute as long as you have one valid ID – no minimum deposit or maintaining balance required.
Once you've signed up successfully, you can use your savings for your GCash transactions and even get a GCash Mastercard shipped to you so you can withdraw your money.
But while GSave has impressive perks, it also has limitations. Your account can only hold a maximum of P100,000 (~USD1,986.39) and will only be valid for 12 months from registration unless you link it to a CIMB bank account.
---
9. GCredit – revolving credit line that can be used as a digital credit card
---

Image credit: GCash
GCash is so powerful that it even has a credit card-like feature, GCredit, which can be used to pay your bills and purchases online or via QR.
GCredit charges a 5% prorated interest rate per month, meaning your interest rate will be divided by the 30 days of the month then multiplied by the days it took you to pay. This will then be multiplied by your credit balance to get the amount you'll have to pay the app.
GCredit is also a revolving credit line, which means that if you used P2,000 out of a P10,000 credit limit, you need to pay it back to use your P10,000 credit line in the next month, or you'll have to settle for your remaining P8,000 credit limit in the meantime.
The more you transact and the higher the amount you use, the higher your credit score or GScore will be, and the higher the credit line you'll get.
---
10. GLoan – provides instant loans to pre-qualified Gcash users
---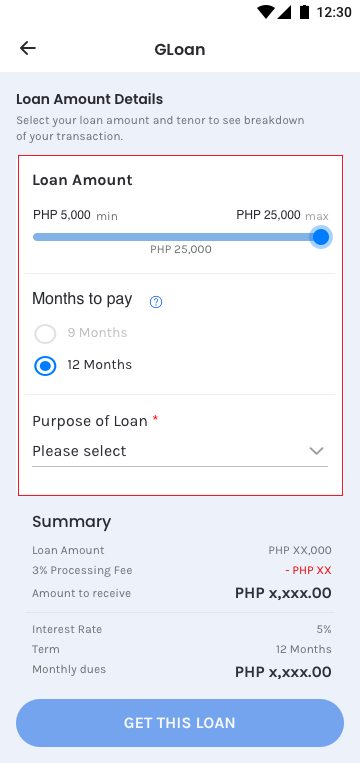 Image credit: GCash
In case you find yourself a little short of cash, the GCash's GLoan also lets you borrow money from P5,000 (~USD99.32) up to P25,000 (~USD496.60).
Their loans have payment terms of 9 or 12 months depending on the amount you're borrowing, but the fees per month can go as low as P2,370 (~USD47.08).
GLoans are not available to all GCash users as loan approval will be based on your GScore. The interest rate also differs per GCash user.
---
11. GInsure – affordable, short-term insurance plans
---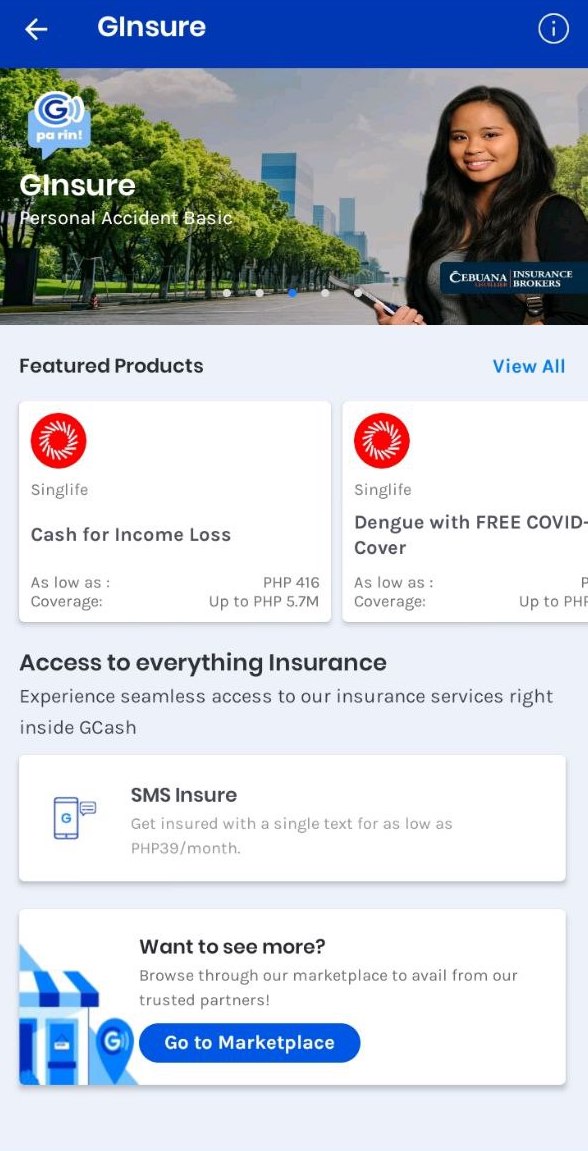 Image credit: The Smart Local Philippines
To protect you from unemployment, online shopping scams, dengue, and personal accidents, GCash also offers insurance products through GInsure, powered by third-party insurance providers.
They also have the easy-to-apply SMS Insure that lets you get personal and family insurance plans by simply texting a product code. For this insurance option, the premiums are as low as P39 (~USD0.77) per month with coverage starting from P50,750 (~USD1,008.09).
Besides these plans that protect you and your family, you can also get insurance for your vehicle up to P8.8M (~USD174,802.58) through GInsure.
---
12. GInvest -offers the lowest investment amount in the market
---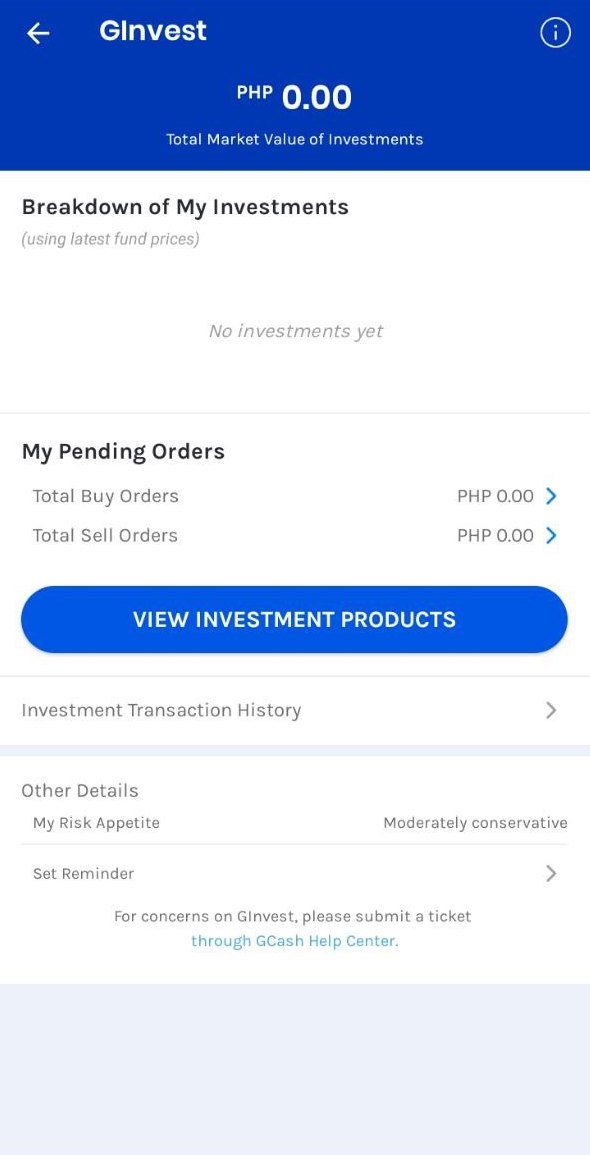 Image credit: The Smart Local Philippines
GCash also helps you grow your money with GInvest which allows you to invest as low as P50 (~USD0.99), the lowest investment amount in the Philippine market ever.
With GInvest, you can apply for investments depending on your risk appetite and manage them conveniently through the GCash app. You only need a verified GCash account to get started.
You won't even need a bank account for your investments and earnings. You can simply cash in and cash out through the app.
With this investment option, you won't have to worry about other people getting a big chunk of your money as there are no commission and sales fees.
---
GCash features that help you be smart with your money
---
GCash is heaven-sent for providing us with an easy way to pay for online shopping orders and bills without the need for a bank account.
Now that you know about these GCash features you've never explored before, you can even be a smart GCash user and use the app to grow your money and secure your future.
Also check out:
---
Cover image adapted from: The Smart Local and The Smart Local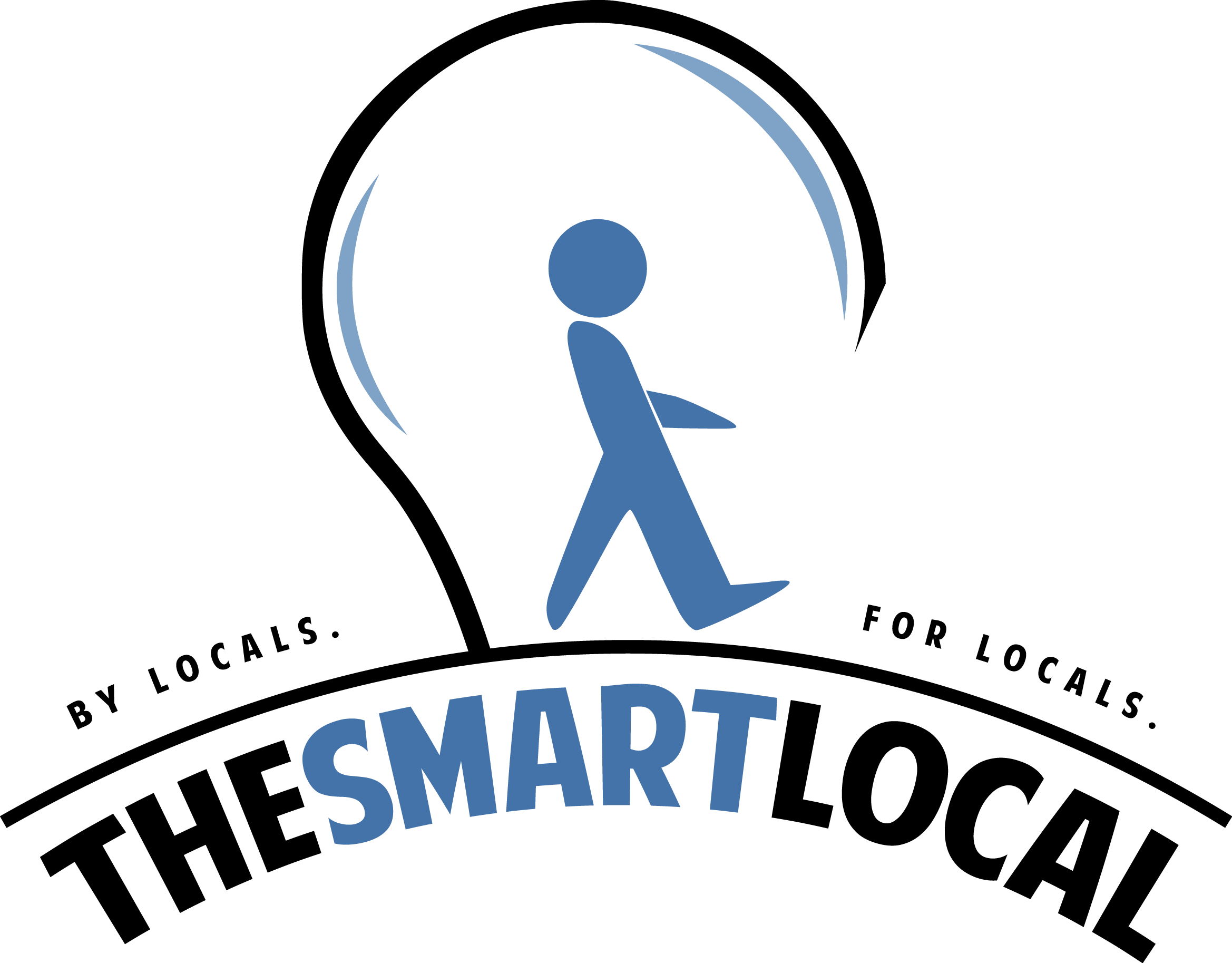 Drop us your email so you won't miss the latest news.