Things to do in BGC
---
At first glance, Bonifacio Global City or BGC in Taguig might seem intimidating, filled with skyscrapers and business professionals. But a bit of exploration would reveal that the place is more than just a business district; it's a vibrant area brimming with open spaces, art, and more.
Discover spots to fill your weekends with exciting adventures within the city with this list of 10 things to do in BGC.
---
1. Check out Japanese finds at Mitsukoshi Mall
---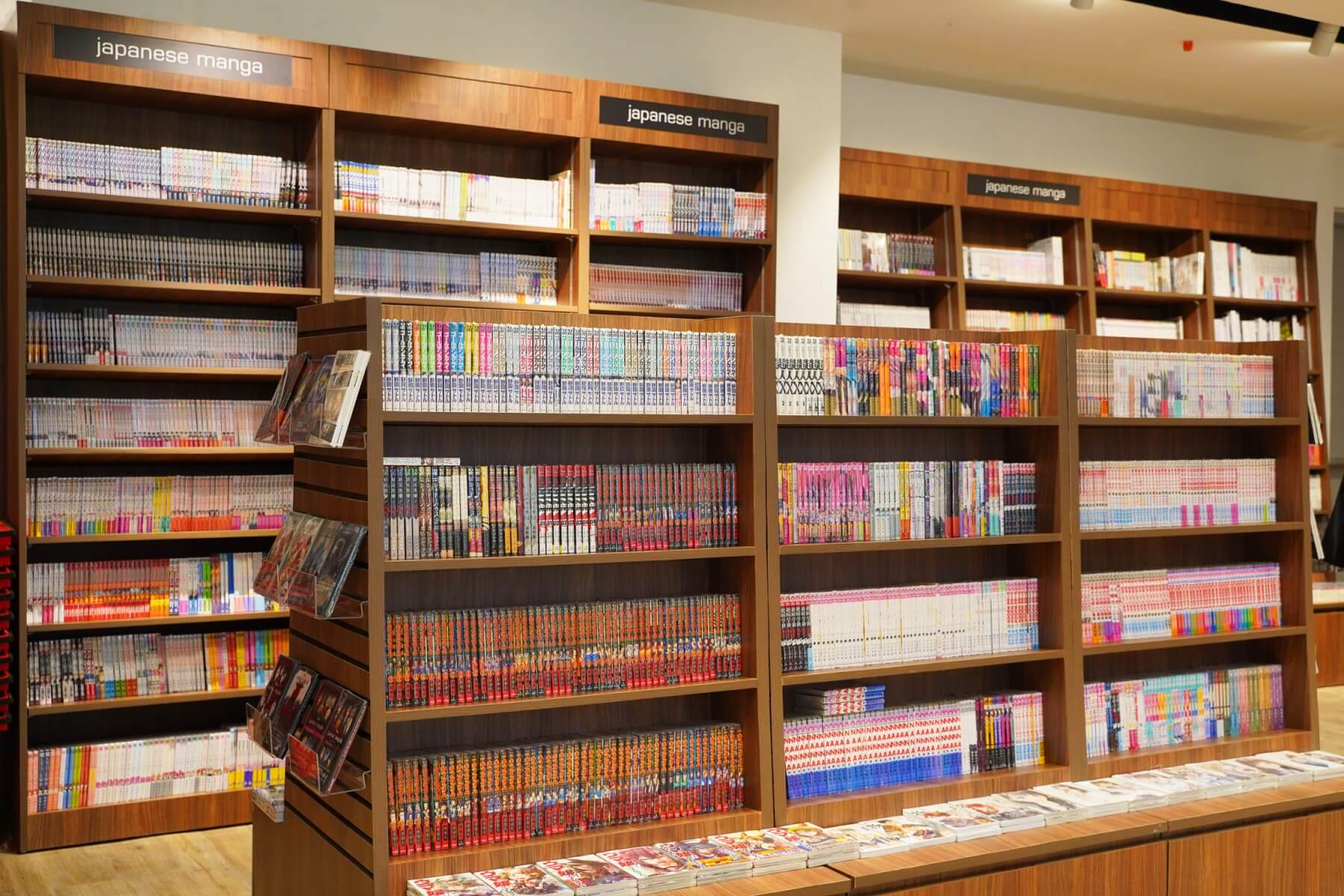 Fully Booked iat Mitsukoshi Mall.
Image credit: Fully Booked via Facebook
Metro Manila is teeming with malls, and BGC is no exception. But if you want to be transported to another country without the hefty price tag, check out the Japanese-inspired Mitsukoshi Mall.
This 4-storey retail hub houses a variety of well-known Japanese chain businesses. among them is the collaborative store of Fully Booked with Kinokuniya, offering light novels and manga in both English and Japanese. If you're into collecting trinkets featuring your favorite anime characters, be sure to explore the new Gashapon Bandai Official Shop.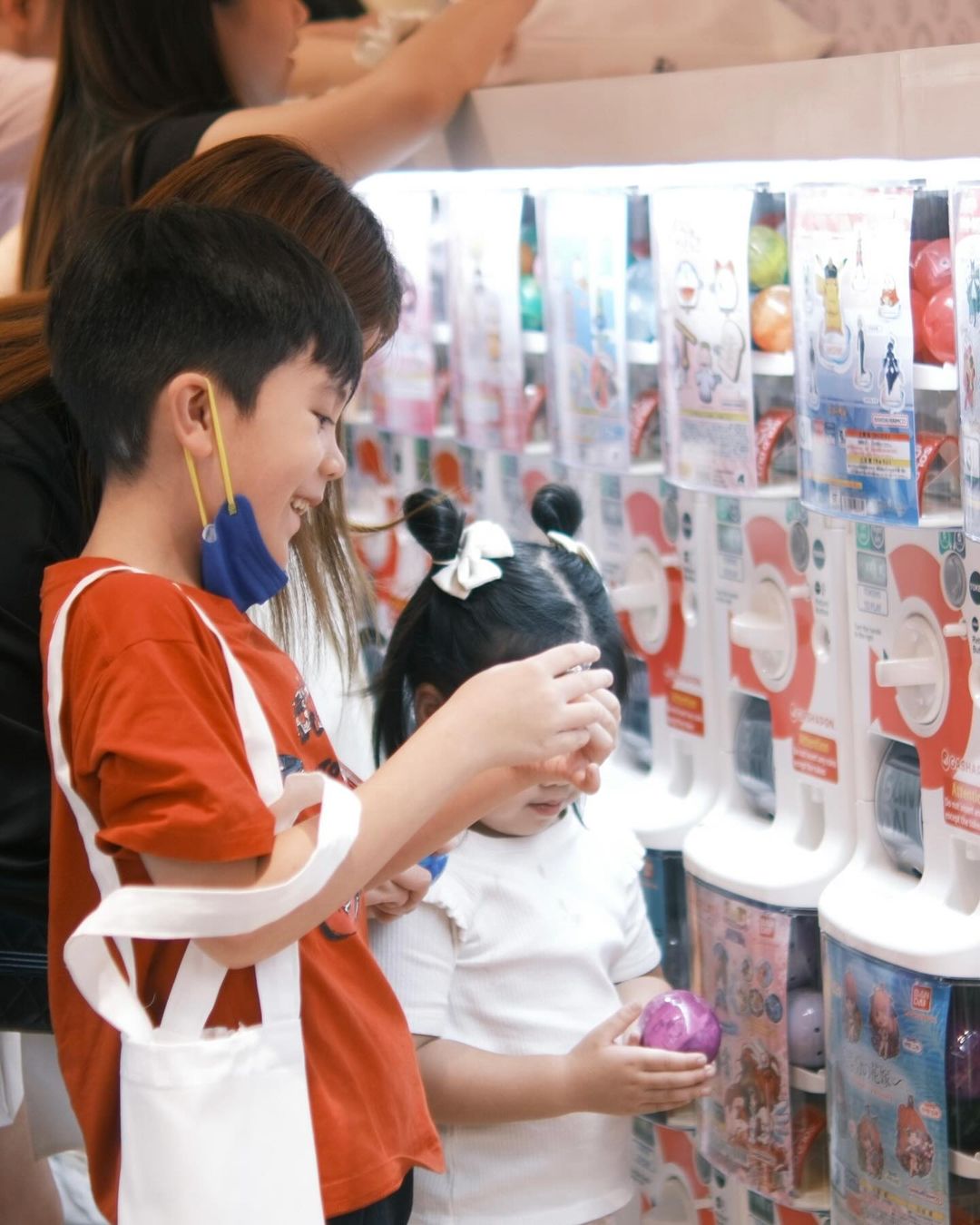 Gashapon Bandai Official Shop.
Image credit: @gbophilippines via Instagram
To refuel after your shopping spree, indulge in the delectable offerings from well-loved Japanese chain food spots like CoCo Ichibanya, Mitsuyado Sei-Men, and The Matcha Tokyo.
Address: 8th Avenue corner 36th Street, Grand Central Park, North BGC, Taguig City, Metro Manila
Opening hours: 11am-10pm, Daily
Contact: website

---
2. Shop at the first Gentle Monster outlet in the country
---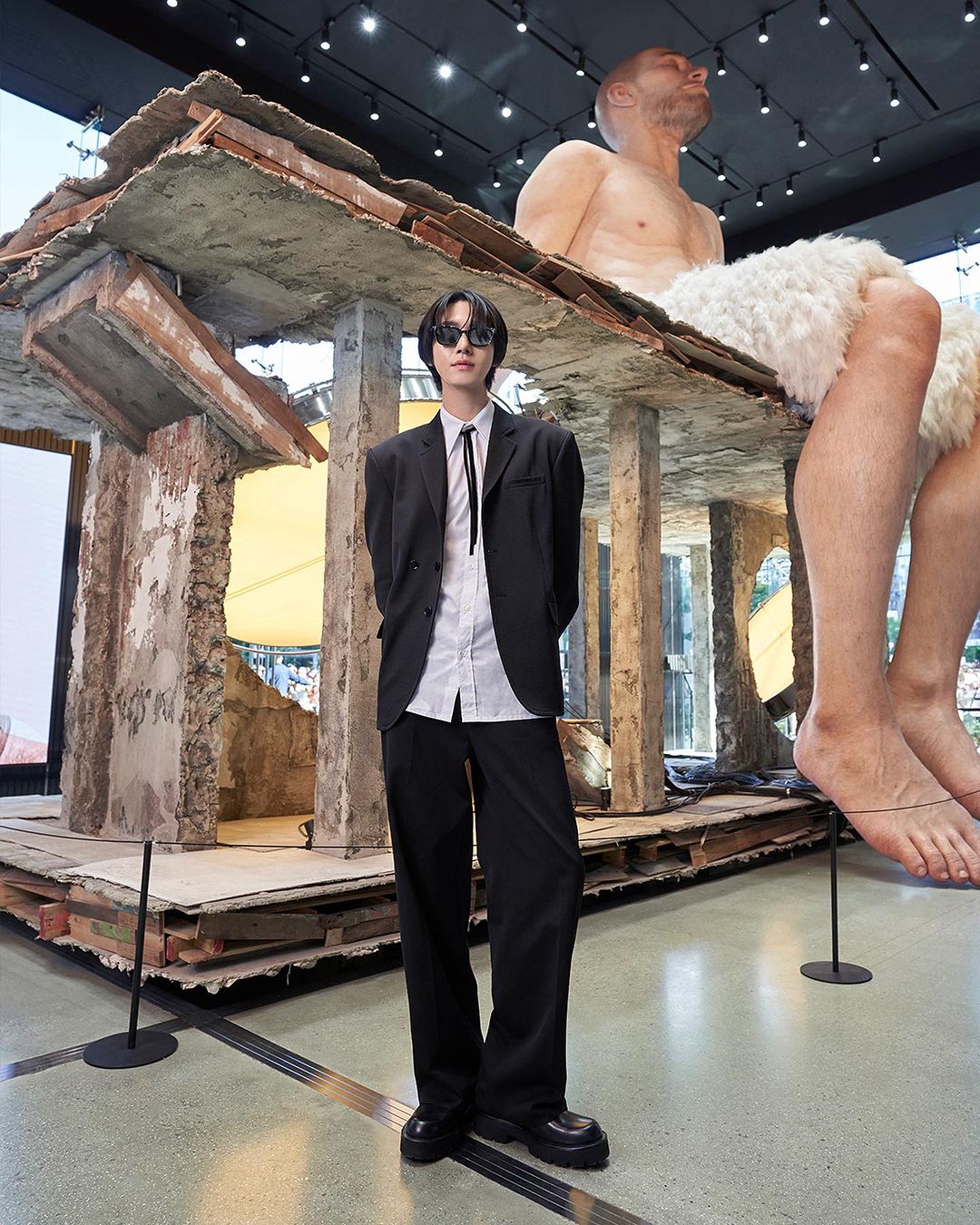 Image credit: @gentlemonster via Instagram
Cop your favorite K-celeb's sunnies from Gentle Monster's recently unveiled, first-ever store in the Philippines.
This chic Korean eyewear brand is worn by a range of celebrities, including BLACKPINK's Jennie, Ahn Hyo-Seop, Rihanna, and Beyonce.
Staying true to the Korean brand aesthetic, the store boasts a jaw-dropping, gargantuan art installation called "The Giant" inspired by FREDERIK HEYMAN's 3D artworks.
Address: Shangri-La The Fort, 5th Avenue, Taguig City, Metro Manila
Opening hours: Sun-Thu 11am-10pm | Fri-Sat 11am-11pm
Contact: (02) 8372 0817 | website 

---
3. Ride a gondola at the Venice Grand Canal Mall
---

Image credit: David Kim via Google Maps
BGC is truly the place to immerse yourself in experiences that typically belong to different corners of the globe.
For a taste of Venetian charm, hop on a gondola ride (starting at P500/person, ~USD9.01) along the man-made canal at Venice Grand Canal Mall. To enhance the experience, the mall's boatmen even dress in outfits reminiscent of Venetian boatmen.
And if you're keen on capturing IG-worthy pics, there are also other replica landmarks within the mall such as the Rialto Bridge and St. Mark's Square which can also be found in Venice, Italy.
Address: McKinley Hill Drive, Taguig City, Metro Manila
Opening hours: Mon-Thu 11am-9pm | Fri 11am-11pm | Sat-Sun 9am-11pm
Contact: (02) 7624 1971 | website

---
4. Go on a food trip at Mercato Centrale
---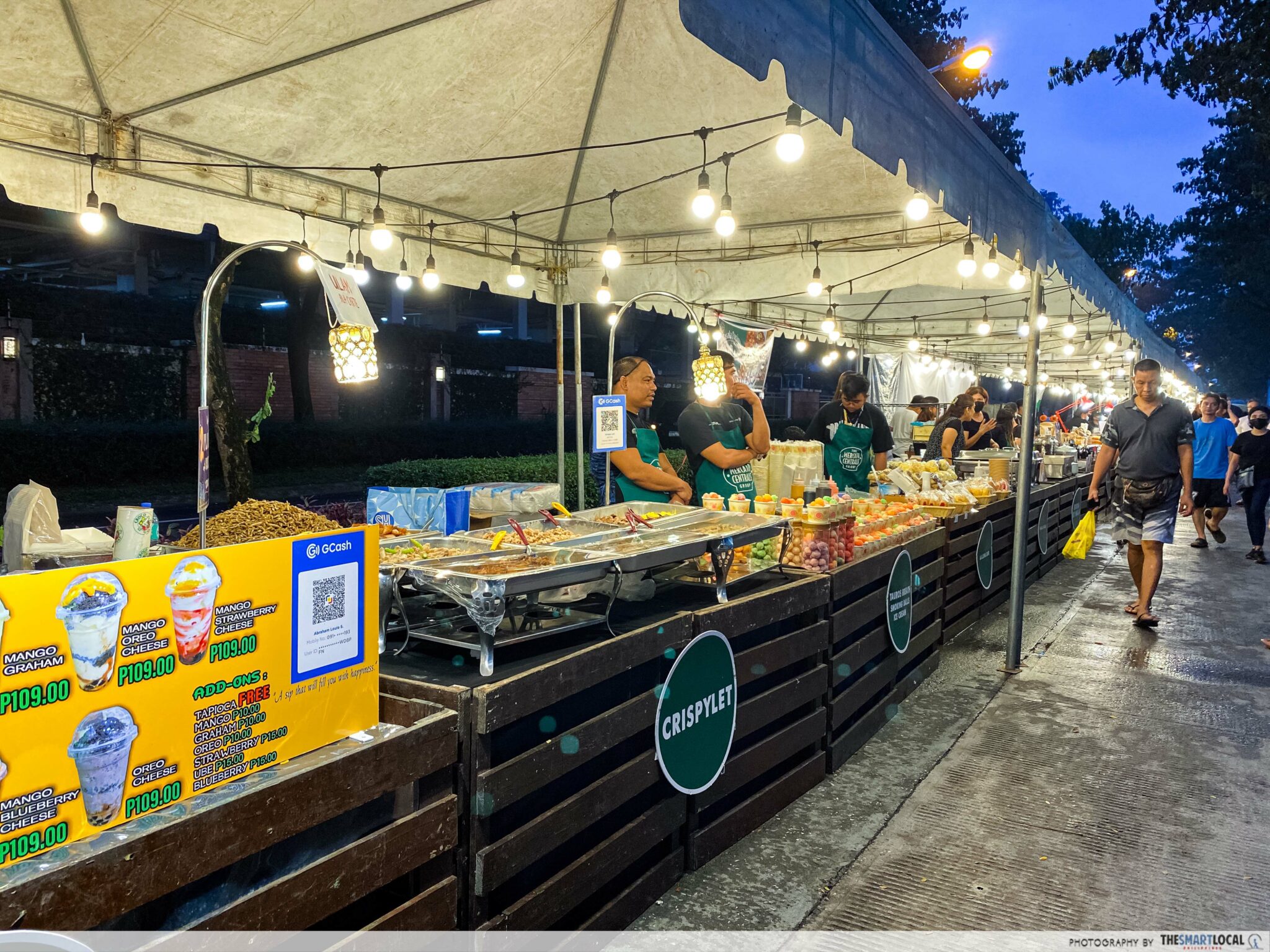 To satisfy all of your cravings, head to Mercato Centrale, a weekend night market selling a diverse range of food. They have various locations in Metro Manila, including one in Acacia Estates Town Center in BGC.
Indulge in a wide array of popular treats from different countries, including odeng (Korean fishcakes), Taiwanese fried buns, and tanghulu – skewered fruits candied with rock sugar.
And don't miss out on unique culinary discoveries such as tuna poke tacos – tuna cubes nestled in crispy seaweed taco shells.
Address: Acacia Estates Town Center, Acacia Avenue, Taguig City, Metro Manila
Opening hours: Thu-Sun 3pm-11pm (Closed Mondays to Wednesdays)
Contact:  0917 160 5635 | Facebook

---
5. Discover an urban farm at BGC Community Farm
---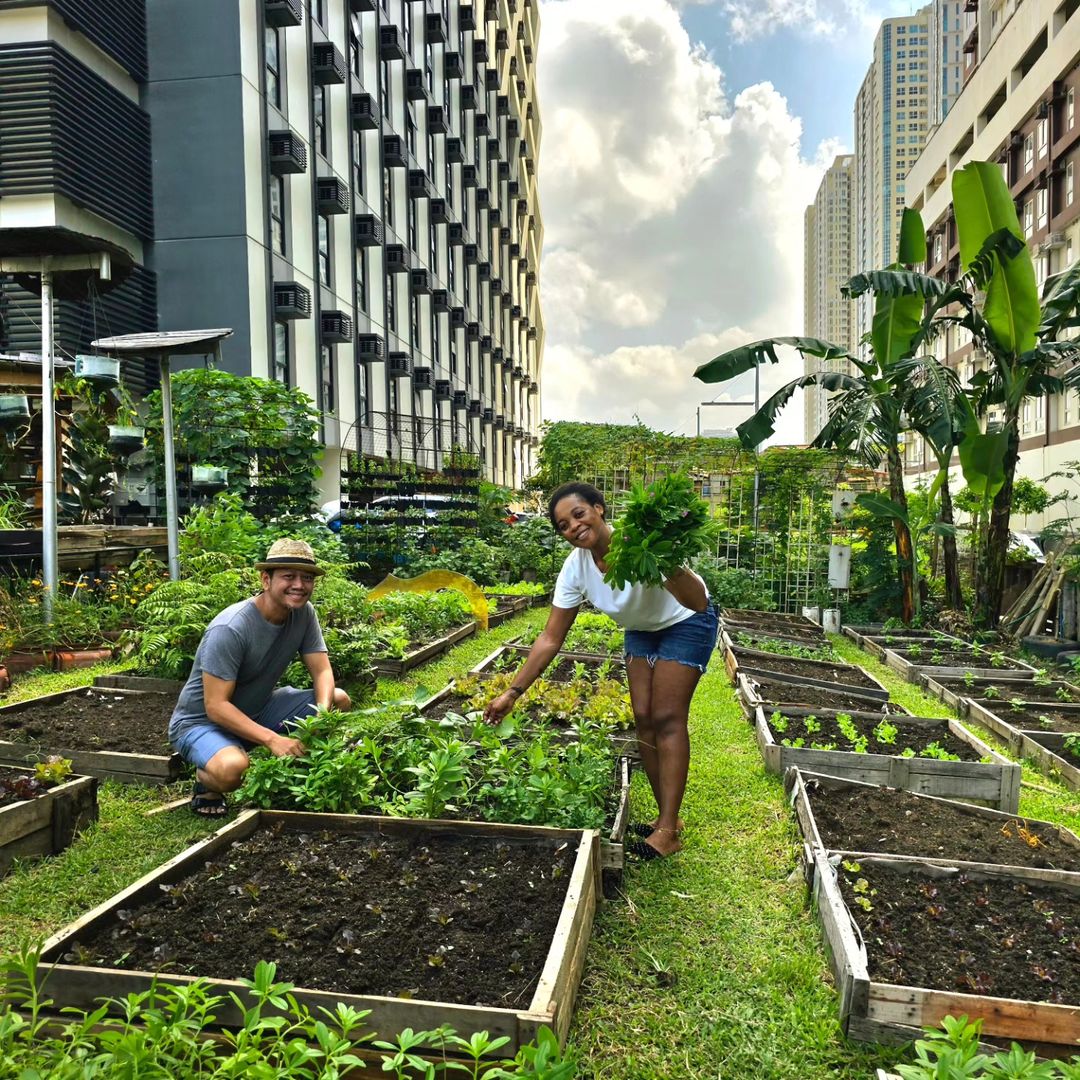 Image credit: @urbanfarmersph via Instagram
If you take farm-to-table dining seriously, BGC Community Farm offers the opportunity to harvest your greens right from the source.
While it is nestled within the concrete jungle, they have a variety of vegetables, the farm boasts a variety of vegetables, ranging from lettuce and tomatoes to eggplant and okra. Additionally, they cultivate herbs and edible flowers that can add a flavorful touch to your meals.
If you're yearning for a taste of provincial life within the city, you can also contribute to the cause by volunteering to be one of their urban farmers.
Address: 34th Street corner 5th Avenue, Taguig City, Metro Manila
Opening hours: 6am-6pm, Daily
Contact: 0920 903 0992 | Facebook

---
6. Explore the city with Moovr
---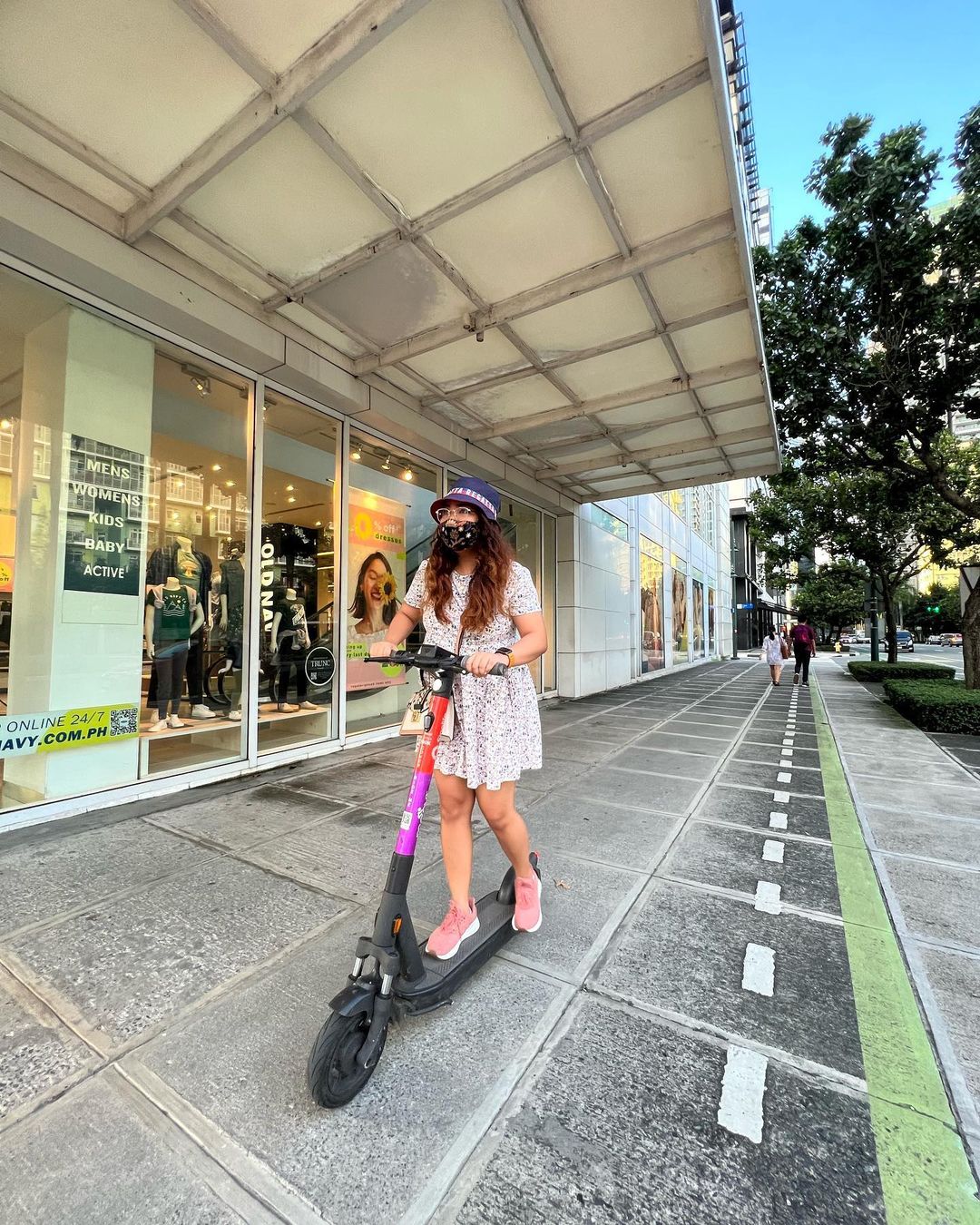 Image credit: @lexarosejl via Instagram
To explore the district in a convenient, sustainable, and healthy way, Moovr has bikes and e-scooters available for rent around BGC 24/7.
Mural art along 8th Avenue.
Image credit: @xtian_hrndz via Instagram
These are perfect for running quick errands or exploring the city's street art, including murals on Lane O, 8th Avenue, and 26th Street.
Simply download the app to locate their rental stations and top-up for payment. You'll be charged based on the distance you cover with their bikes or scooters.
Download the app here.
---
7. Be mindblown at The Mind Museum
---

Image credit: @ms.katie_kath via Instagram
The Mind Museum is a science museum where kids and adults alike can learn about everything from atoms to earth to technology.
It boasts 250 interactive exhibits, theater and planetarium shows, experiment demonstrations, and more. Among its popular features is a van-der-graff generator, a sphere that makes your hair stand up when touched.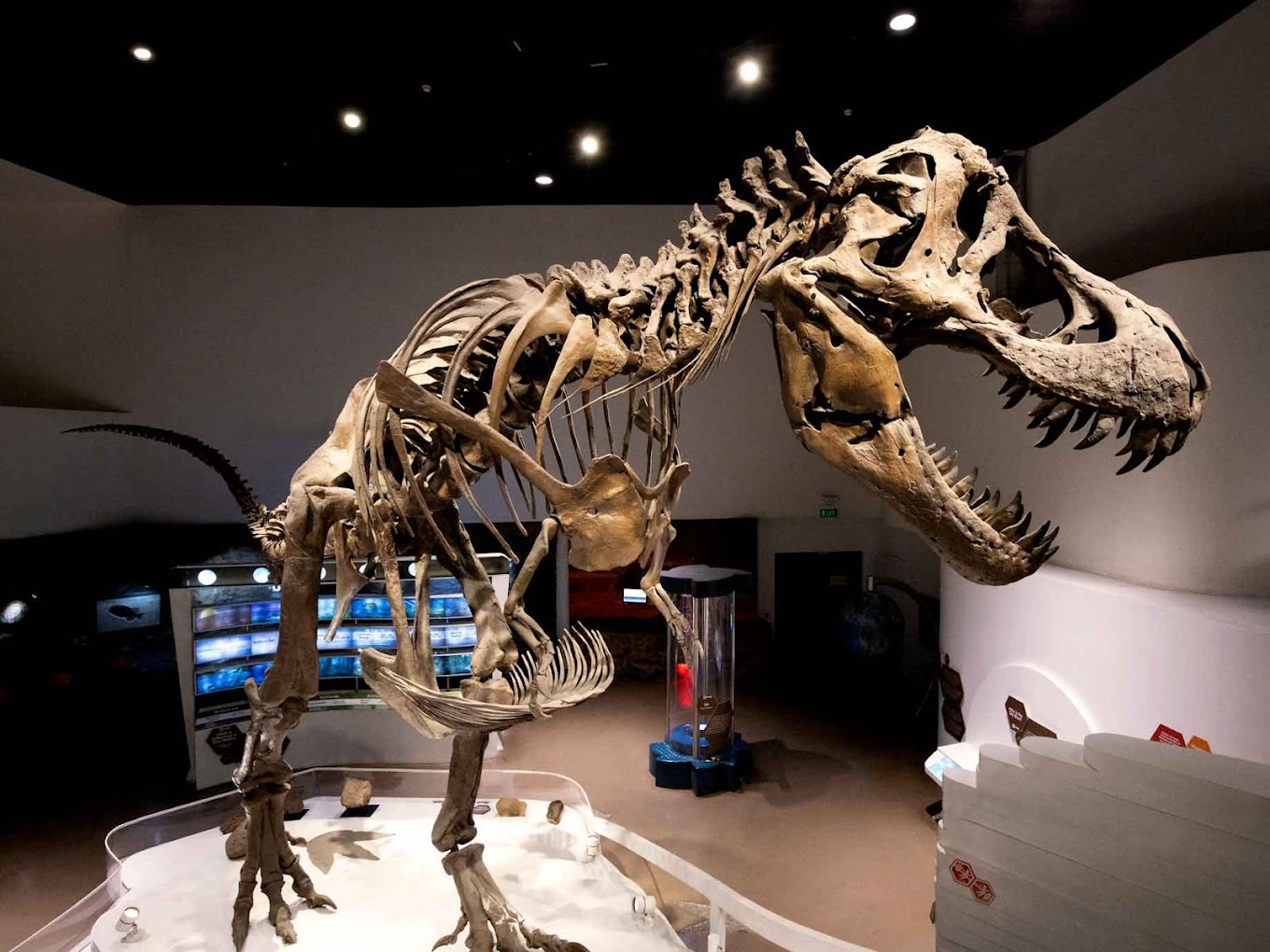 Image credit: Tourism Philippines via Google Maps
The museum also offers a 90-minute interactive exhibit called Playtales (starting at P150, ~USD2.70), specifically designed for children aged 2 to 6. This helps them learn to interact with other people and their environment.
Additionally, the museum regularly hosts limited-run exhibits, ensuring there's always something new and intriguing to explore.
Tickets start at P190 (~USD3.42) for teachers and public school students.
Address: JY Campos Park, 3rd Avenue, Taguig City, Metro Manila
Opening hours: Tue-Sun 9am-6pm (Closed on Mondays)
Contact: (02) 7796 0189 | website
---
8. Have a game of basketball at The Courtyard by Nike
---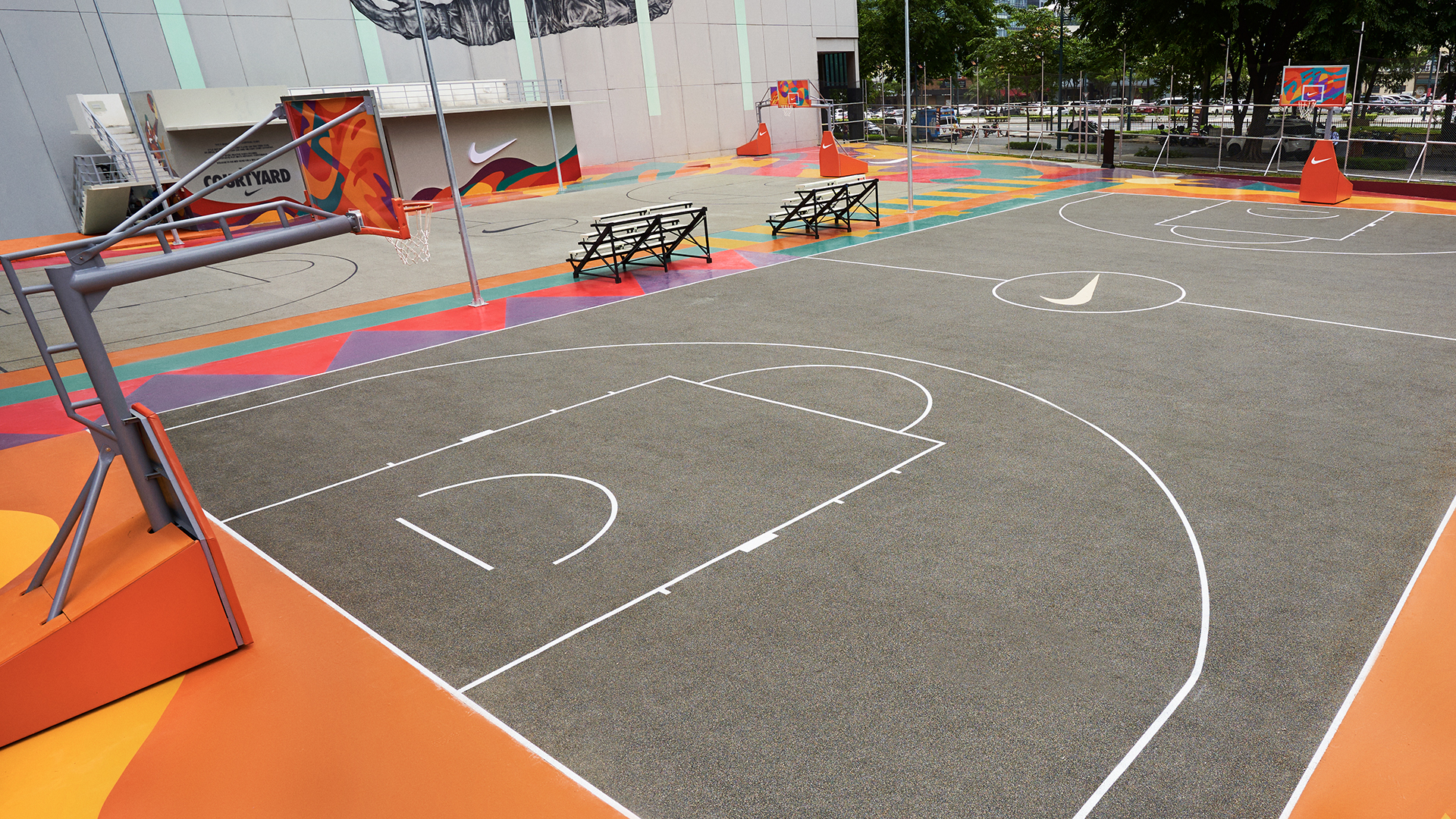 Image credit: Nike
Experience a unique blend of sports and art at The Courtyard by Nike, boasting two full-sized courts and a half-court training area set in an outdoor space adorned with vibrant art by local artist Kiefer Indiongco.
To access this space and reserve the court for a game with your friends, download the Nike app and register as a member of the Nike community.
Nike goes beyond just providing a space. They also offer free pickup games and ongoing basketball camps led by their coaches throughout the year. This includes women-only programs designed to inspire young women to actively participate in the sport.
Address: 25th Street corner 7th Avenue, Taguig City, Metro Manila
---
9. Try your hand at football at Turf BGC
---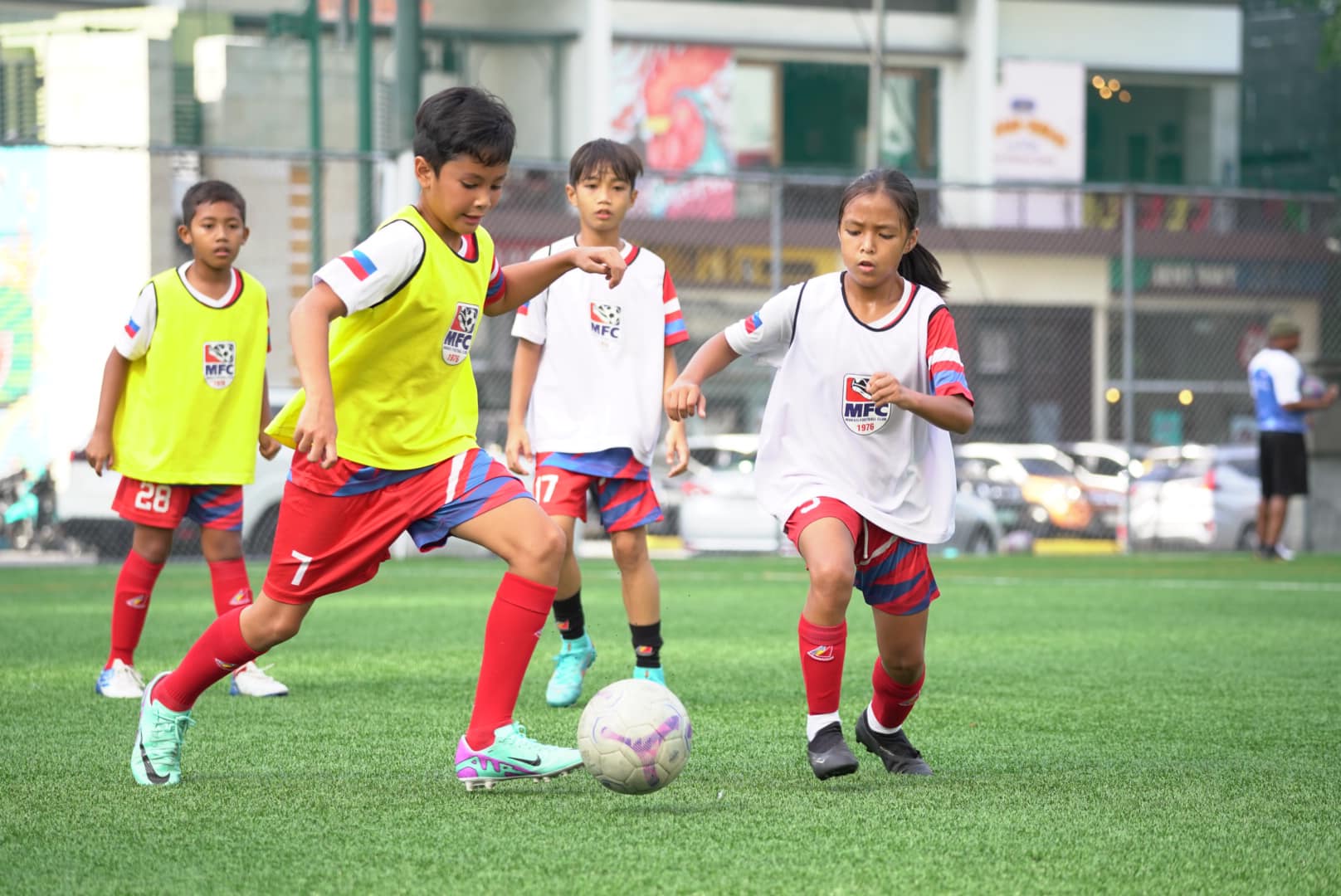 Image credit: Makati Football Club via Facebook
If you want to try a different sport, check out the recently reopened Turf BGC (P250/player, ~USD4.51), a community football field and the country's first public football arena.
it spans a 305×164 feet area and boasts artificial turf compliant with FIFA standards. Its lighting system has recently been upgraded so you can play to conveniently your heart's content until midnight.
If you're not part of a local community football club yet, keep an eye on social media pages such as Football Manila and Makati Football Club for open play schedules and coaching events.
Address: 9th Avenue corner Lane R, Taguig City, Metro Manila
Opening hours: 8pm-12am, Daily
Contact: (02) 8816-2372 | [email protected]
---
10. Check out the bars and clubs in the area
---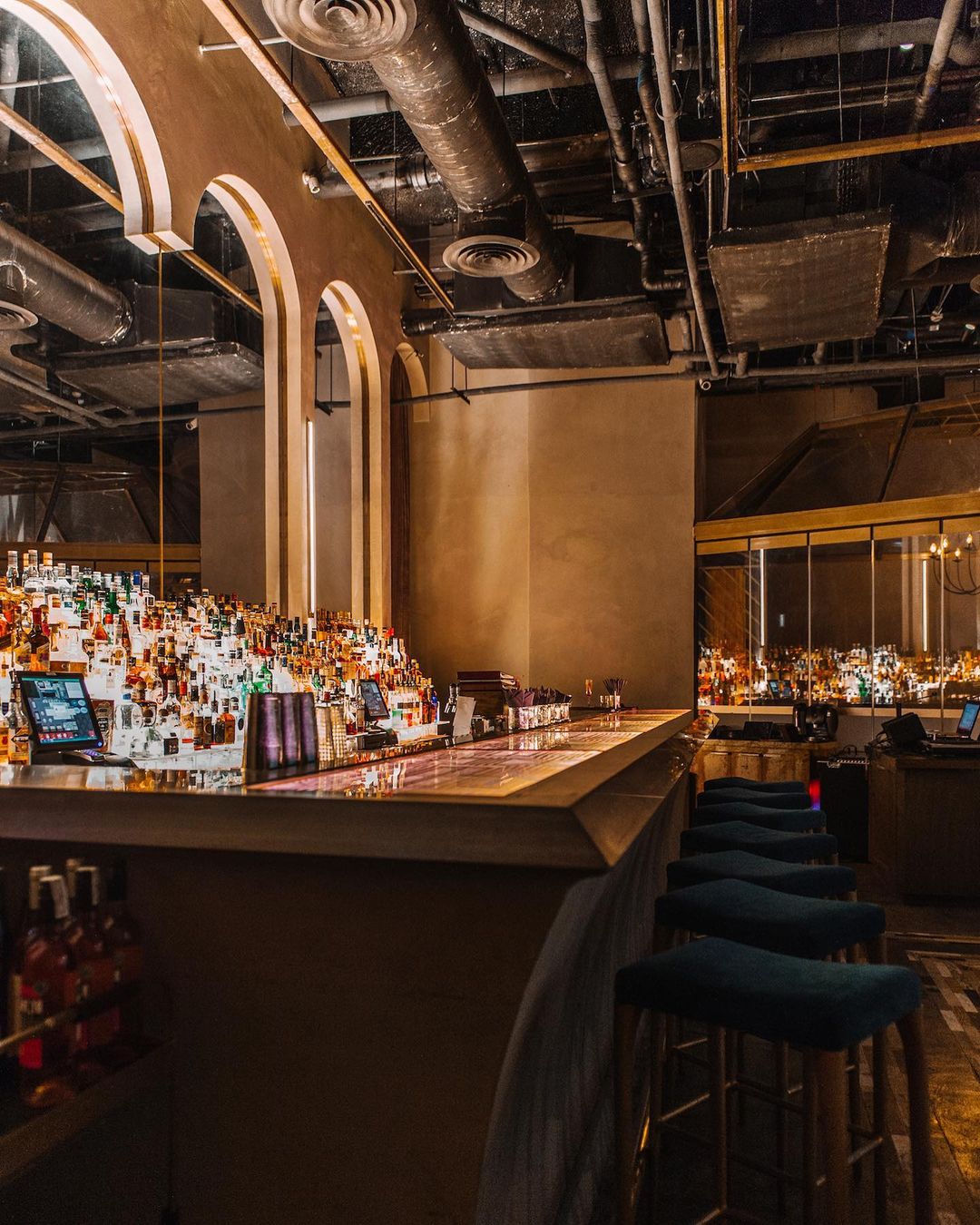 Bank Bar.
Image credit: @bank.bar via Instagram
Cap off your night after exploring these BGC attractions by heading to one of the vibrant nightlife spots that pepper the district.
Check out elegant speakeasies such as The Hotel Bar at Pink's, The Back Room, and Bank Bar. If you're looking for a place with a younger crowd and some games to enjoy, swing by Versus Barcade and iDarts DASH. Alternatively, for affordable drinks and live music, make your way to Skinny Mike's Bar & Restaurant.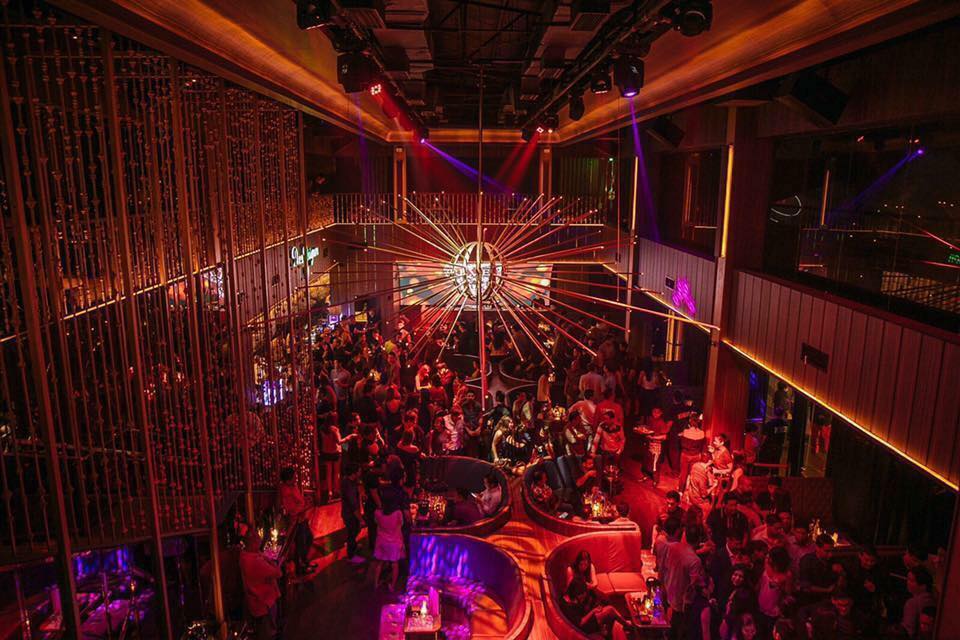 Revel at The Palace.
Image credit: Revel at The Palace via Google Maps
If dancing is on the agenda, BGC is also home to some of the country's top clubs, including XYLO, Revel, and The Island. And don't forget Nectar, an LGBT+ nightclub offering lively drag performances.
---
BGC attractions
---
This list proves that there's so much to do in BGC for everyone – from art enthusiasts to sports fans. Surely, you'll unravel even more exciting places and activities in the area the more you explore the vibrant district.
If you're eager to explore another city nearby, just cross EDSA and delve into these things to do in Makati. Or, for a quick tour across the metro, take a look at our ultimate guide to Metro Manila attractions.
---
Cover image adapted from: @gentlemonster via Instagram, Revel at The Palace via Google Maps, and Nike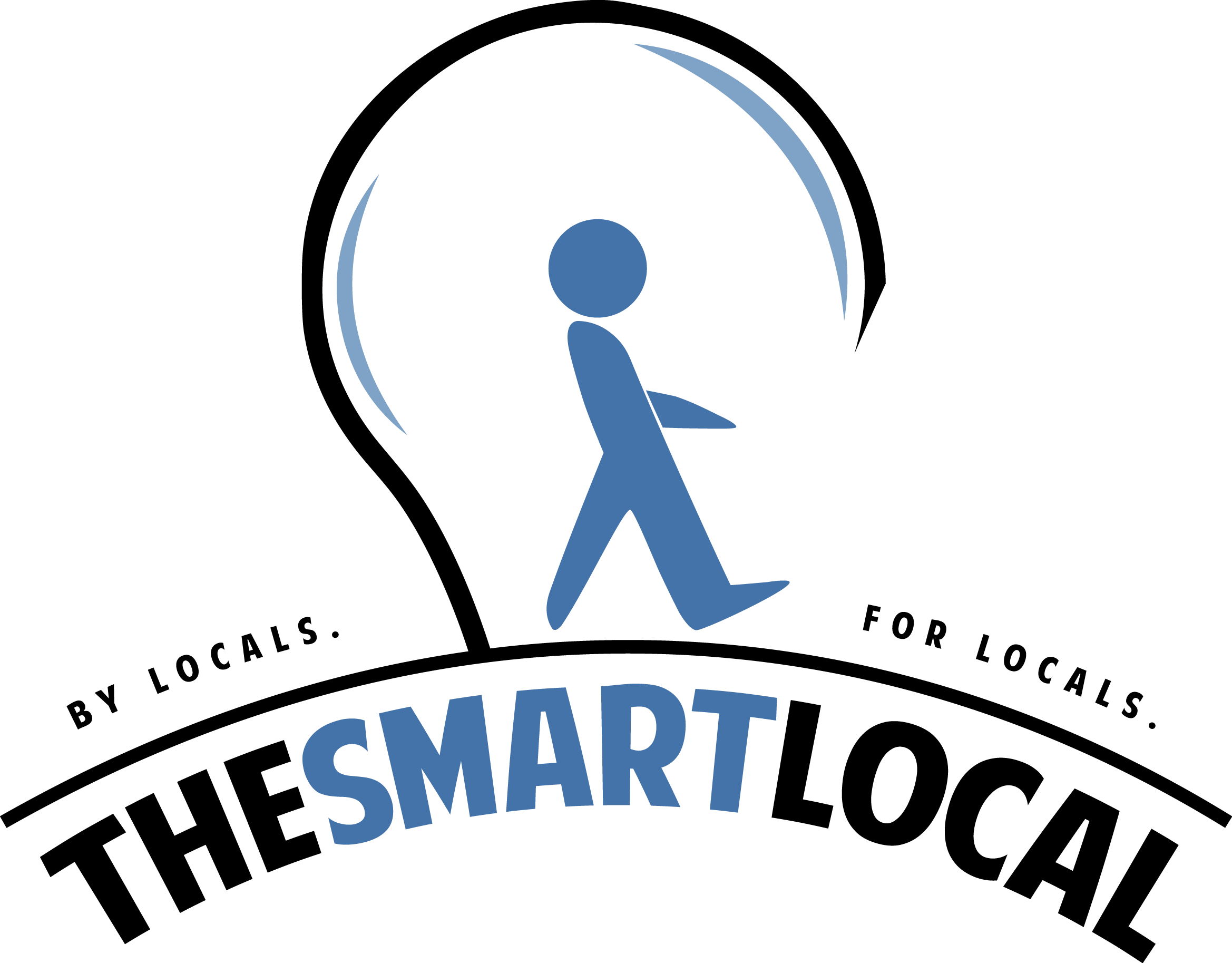 Drop us your email so you won't miss the latest news.