Mitsukoshi Mall, BGC: Japanese-themed mall for shoppers & Japanophiles
---
Malls and Japan, a perfect combo. One of the many things that Filipinos love to do is shopping – or simply spending the day at the mall. Another thing that we love is anything Japanese. Whether it's manga, anime, food – you name it and Filipinos will certainly love it.
So, it's definitely exciting that the first-ever Japanese-inspired mall recently opened in the country.
We went to Mitsukoshi Mall in BGC to soak ourselves in everything Japanese, from the interiors to the shops to the food court.
---
Japanese shops
---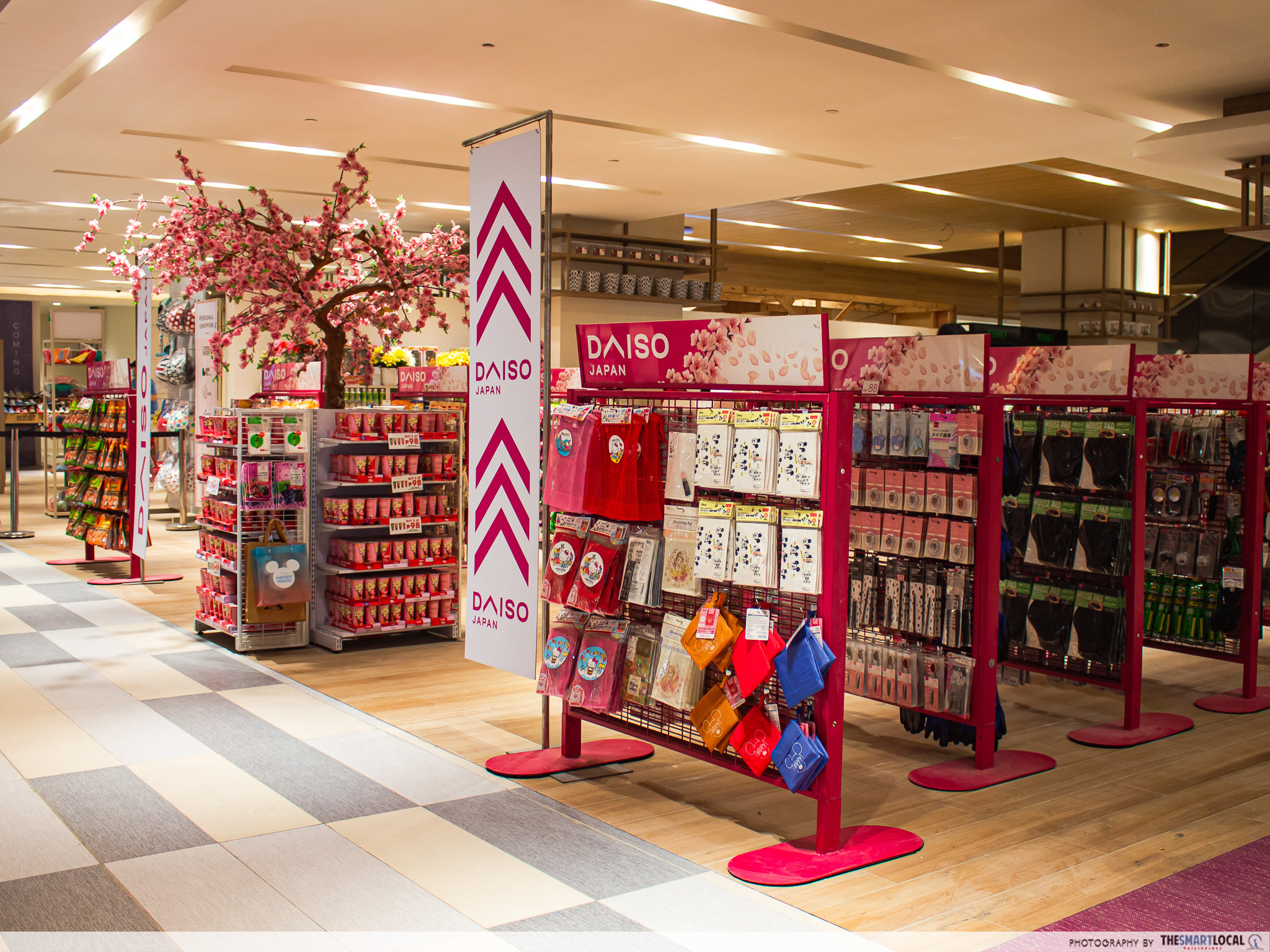 Daiso convenience store at Mitsukoshi Mall, pre-opening.
Every Japanese culture fan knows that any Japanese-themed establishment can't be without Daiso, a well-known and loved convenience store in Japan.
Like a Miniso and 7-Eleven in one, you can grab your favourite Japanese snacks here, from sweets such as Meiji products to instant ramen noodles. You can also get non-edible finds and useful trinkets such as reusable paper bags, pad locks for travel luggage, and desk organizers.

Mitsukoshi Fresh, the mall's grocery section where you can find authentic Japanese coffee, ready-to-eat meals, and chilled dessert pastries. 
Located in the basement floor, you'll find Mitsukoshi Fresh, a grocery section with authentic Japanese produce such as coffee, meat, and fish.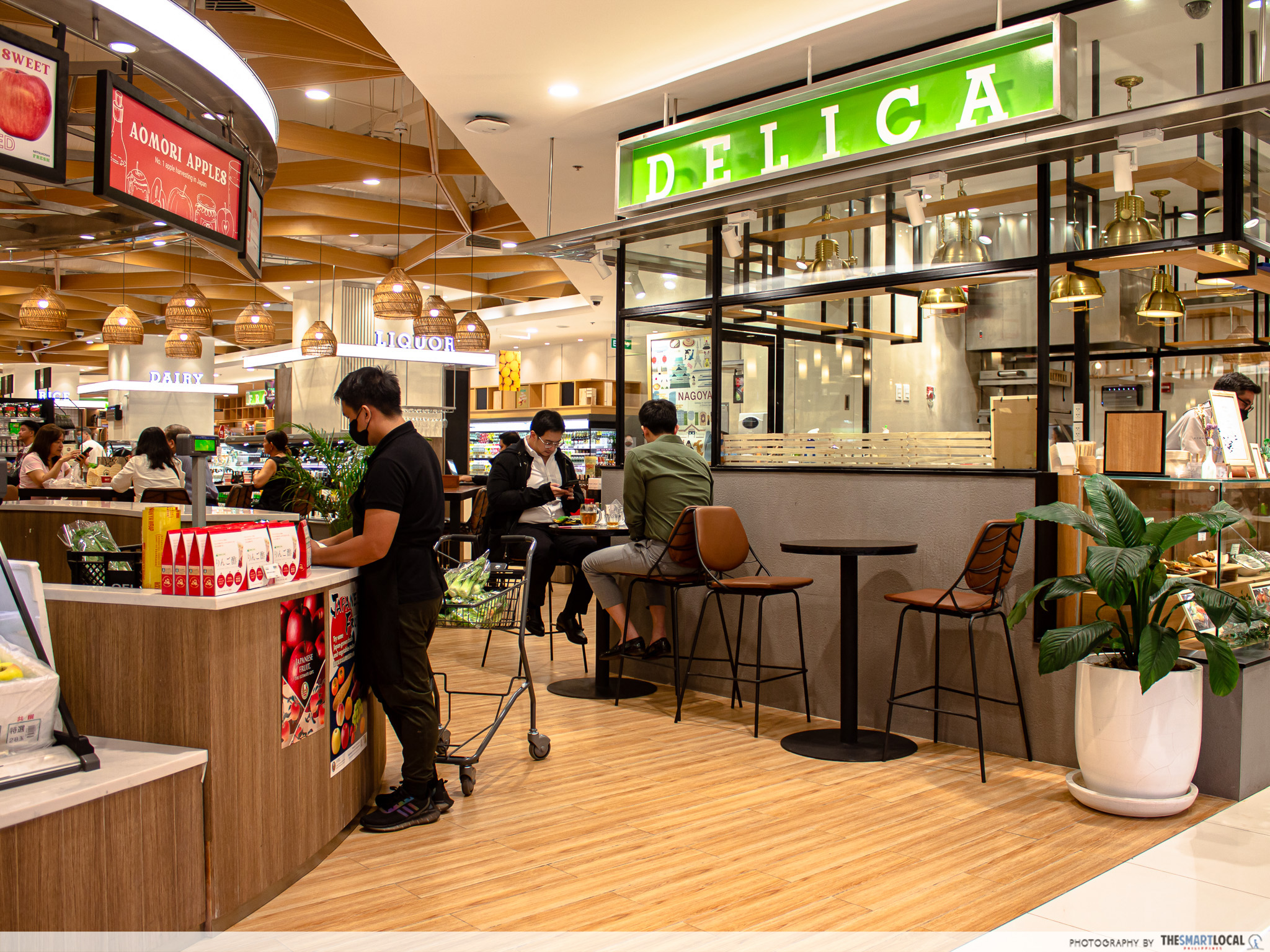 What's cool about this section is that it has a deli and a dining area located inside. Not only can you shop for groceries, but you can also dine and chill at their many tables.
Mitsukoshi Fresh is near the food court as well, so you can easily go from grocery shopping to grabbing a hefty meal at the food court.
---
Japanese-themed food court
---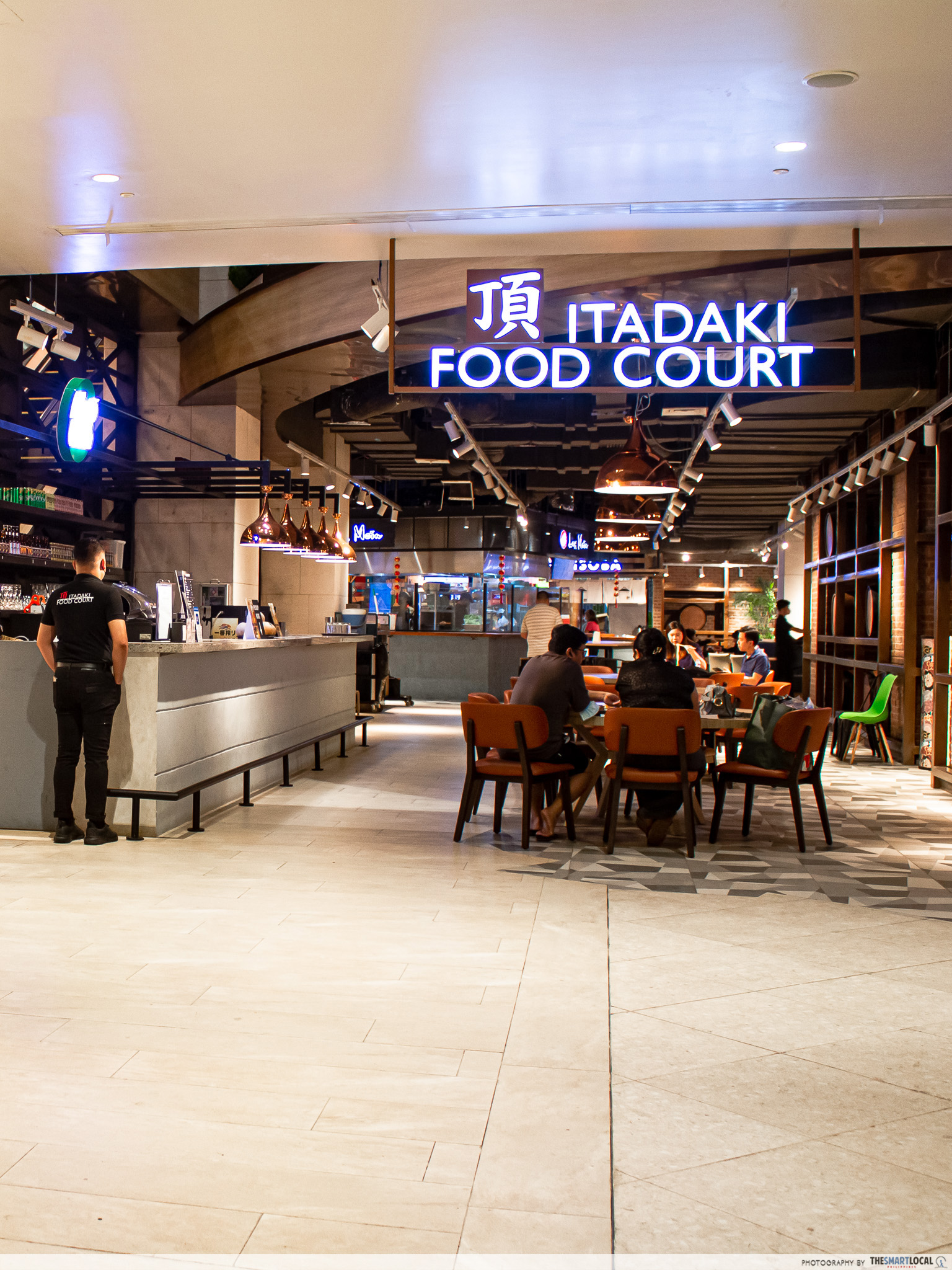 Different from your usual food court, the Itadaki Food Court resembles a food park more than a food court.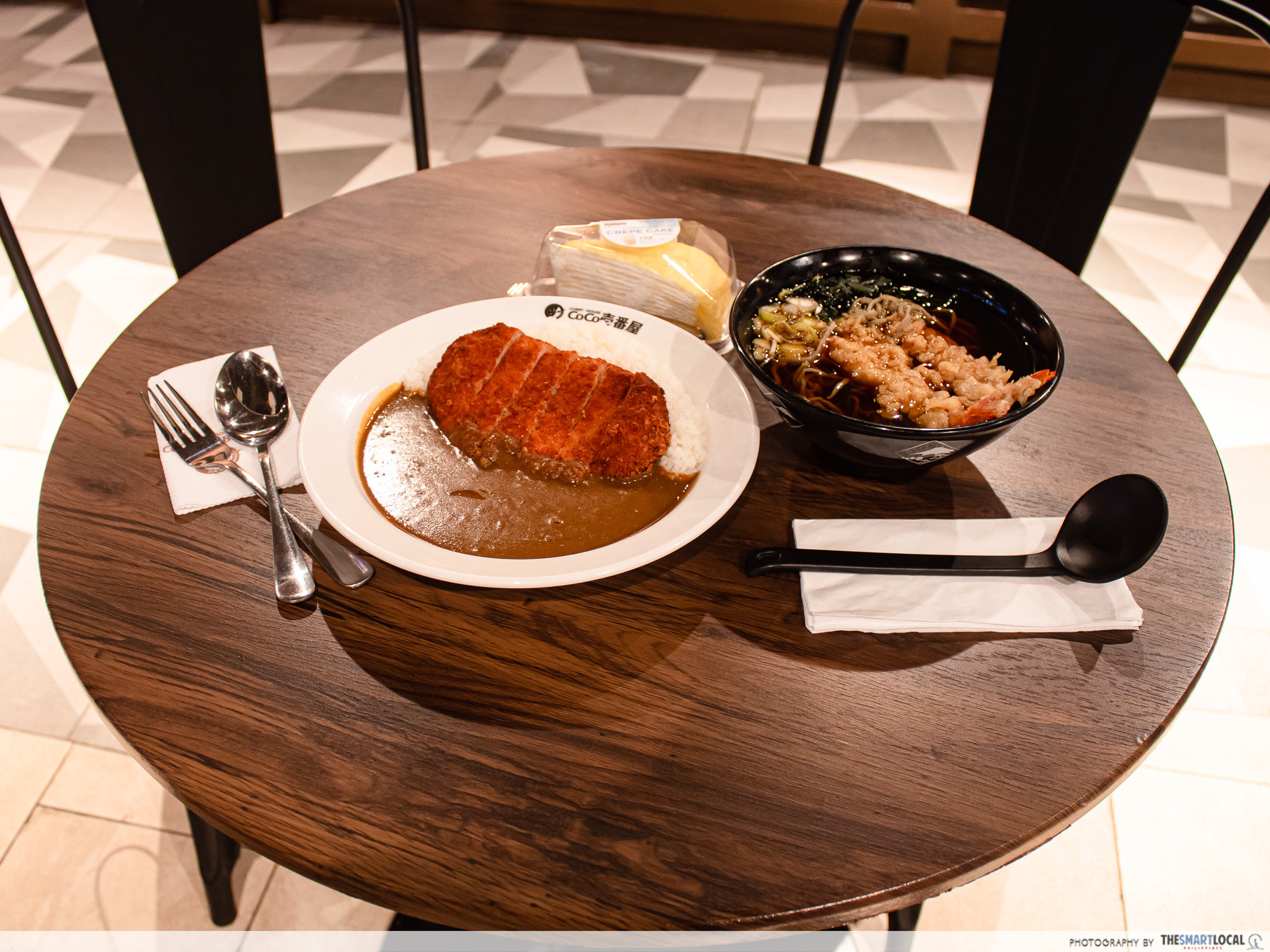 Chicken katsu curry, Ebi Tan Soba Noodles, and a crepe cake. 
Besides the many seats and tables, you get to choose among various Japanese dishes, from their popular curry tonkatsu (deep-fried pork cutlet) (from P360, ~USD6.57) to customizable ramen bowls such as the Ebi Ten Soba Noodles (P268, ~USD4.89).
What's more, you can eat your snacks from the grocery section right away, just go straight to the food court and have them there.
---
Open spaces for shops
---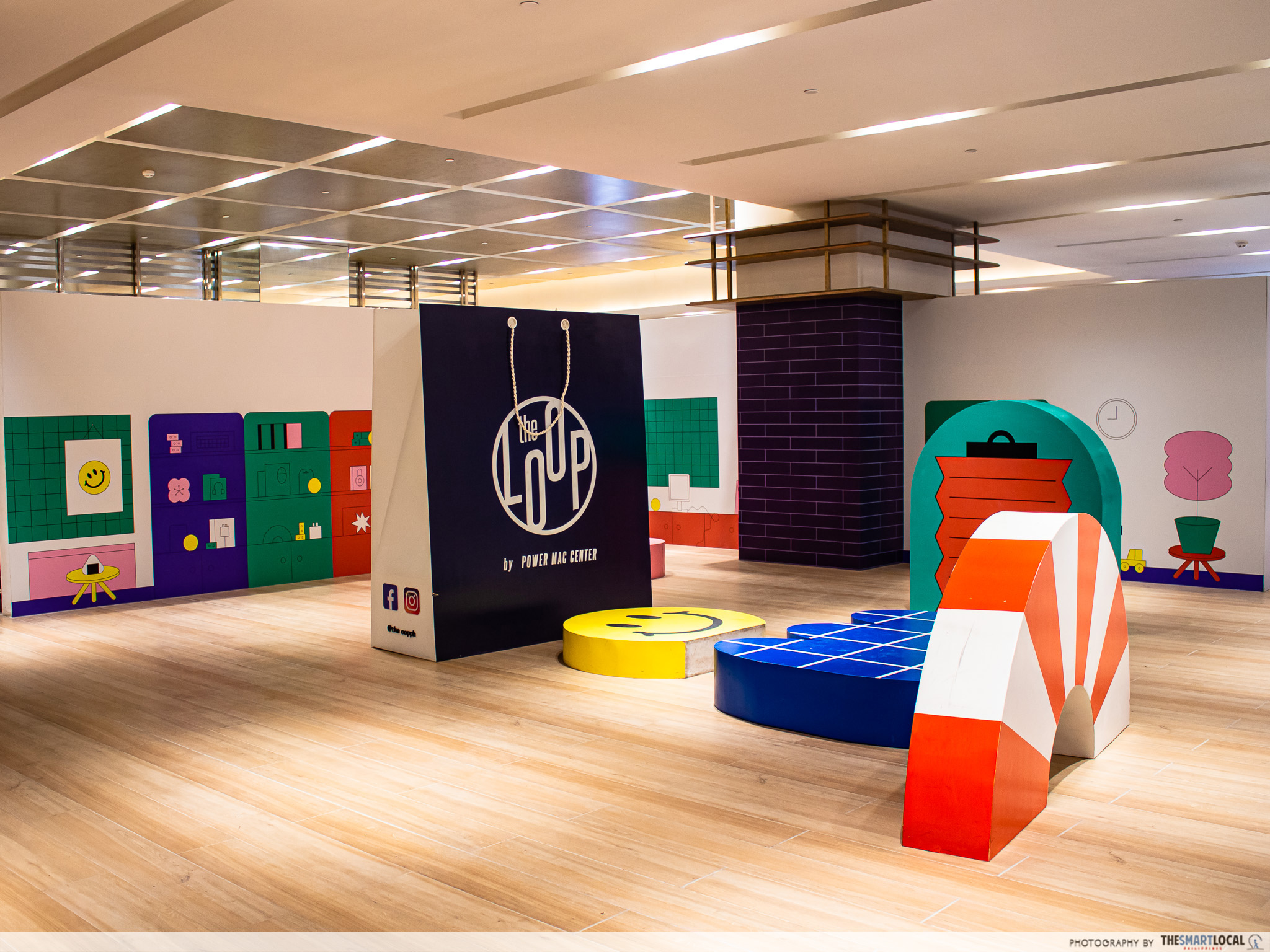 Colorful designs for taking pretty photos. 
While almost every mall's shops have their own cubicles, most of the shops at Mitsukoshi Mall are out in the open with no doors and next to each other. This open-floor concept gives the mall an airy and spacious feel.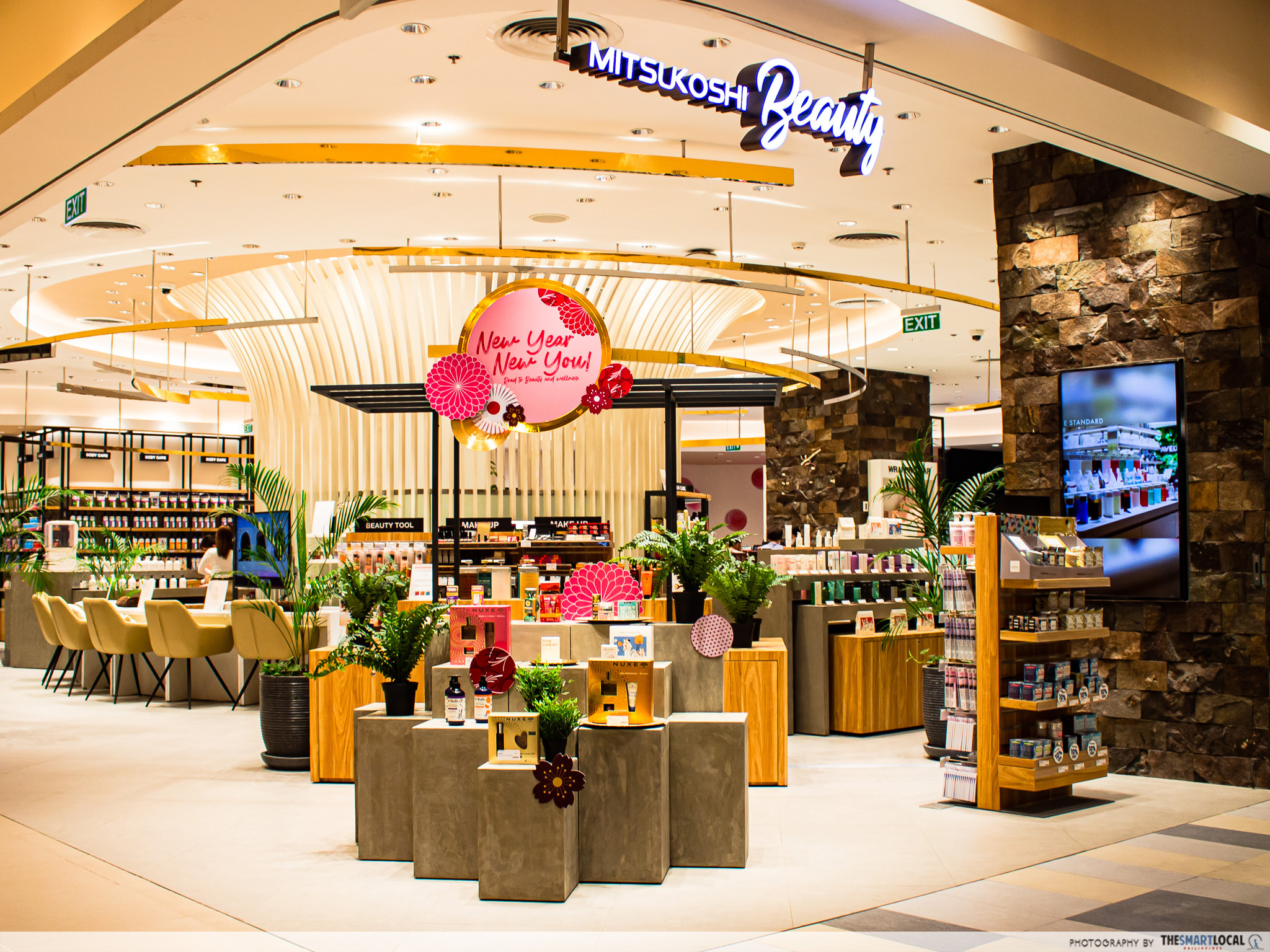 The Mitsukoshi Beauty section is where you can find skin care and makeup products. You can also get a makeover at their hair and nail station. 
You only need to look up at their labels to see where you are and what you're looking at.
---
Added feature in the ladies' comfort room
---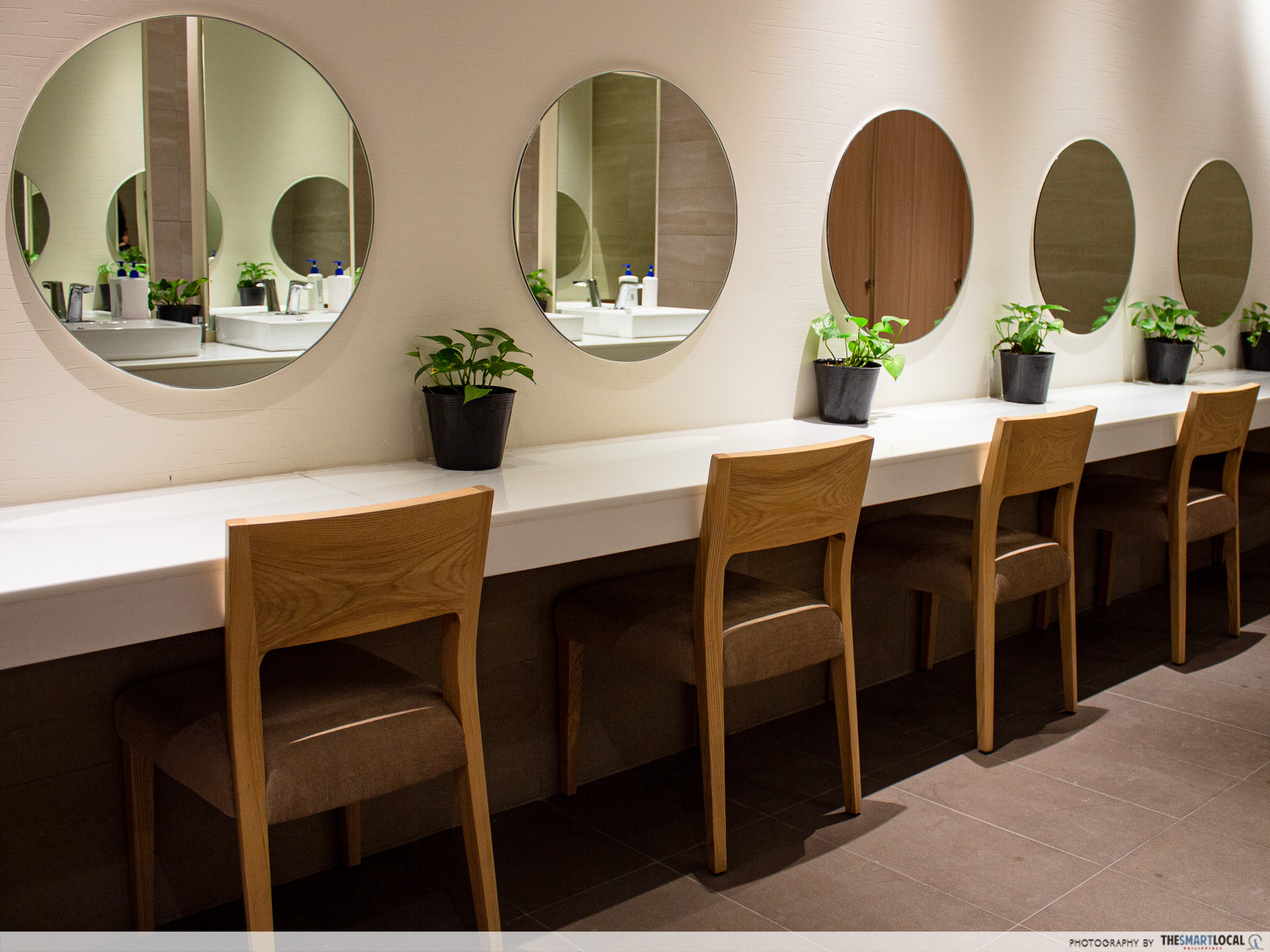 Though it may sound odd, the Japanese-inspired mall hit the nail on the head with its rest rooms, too. Specifically, the ladies' room.
Most malls, nowadays, have pay lounges. But Mitsukoshi Mall took it up a notch by adding a cool feature in the ladies' room – vanities. And yes, they're free!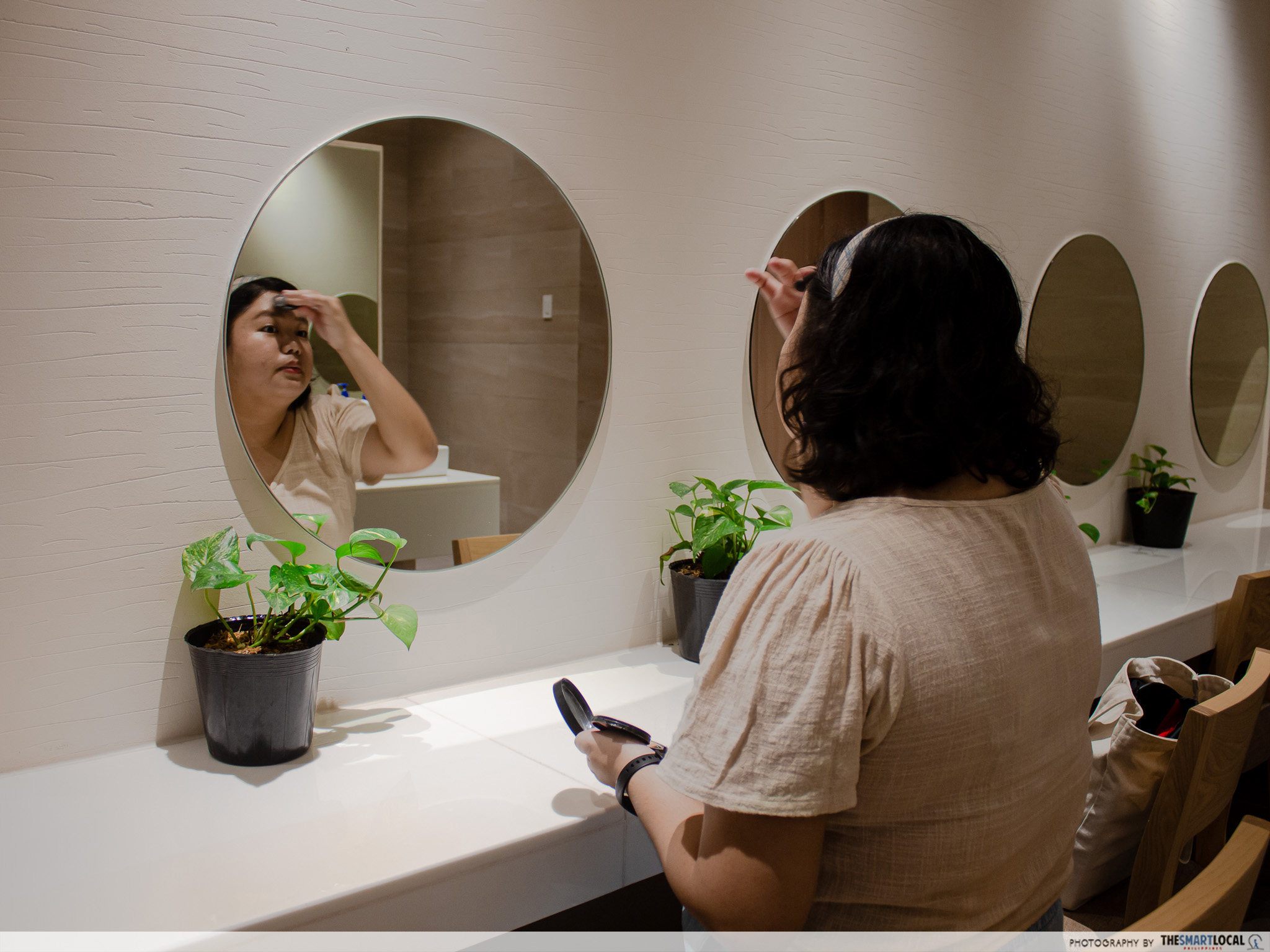 Aside from the numerous toilet cubicles so you don't have to wait in line, you can rest your feet for a bit and freshen up. You can even do your hair and full makeup there if you want.
---
More to come
---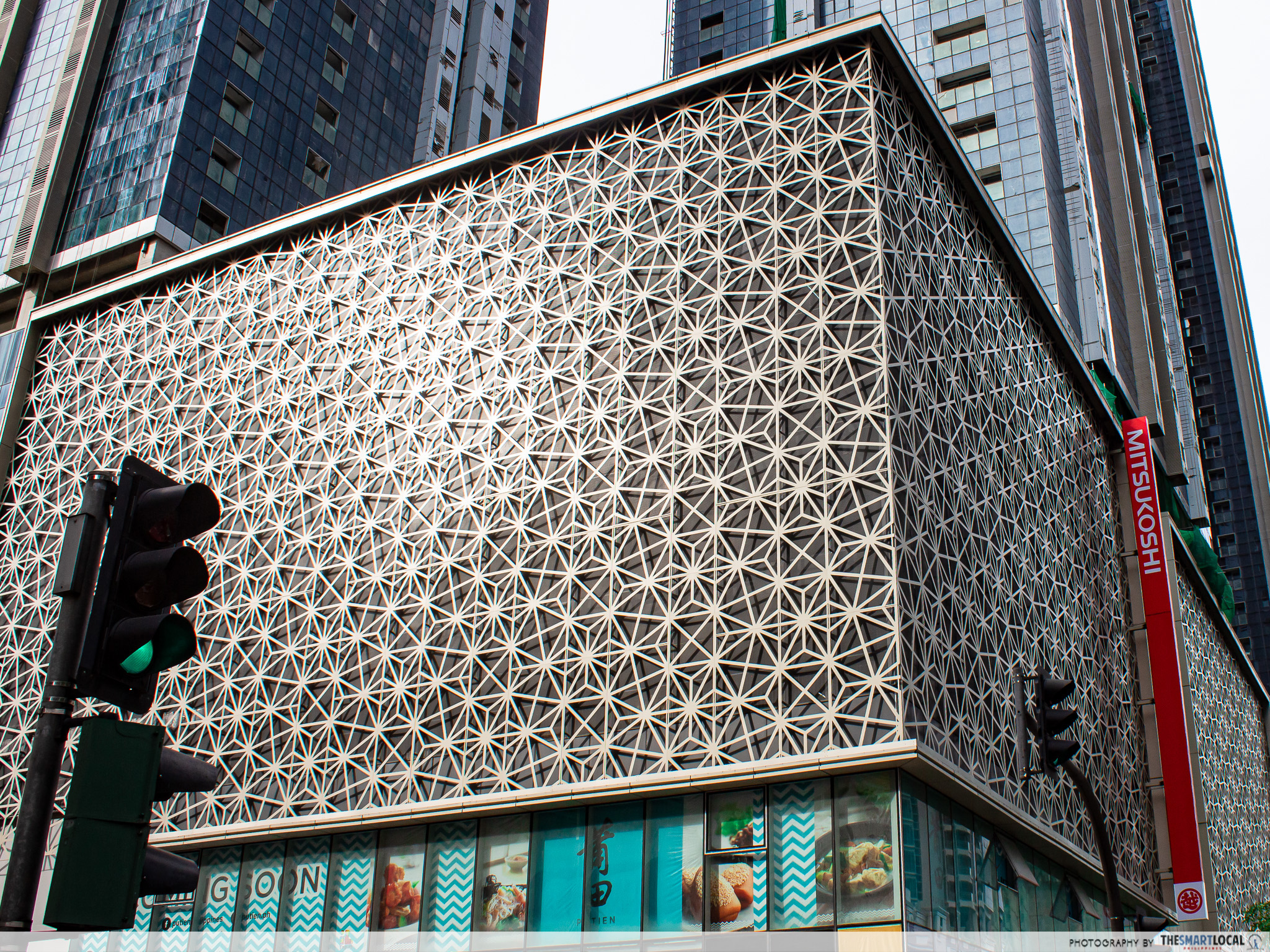 Since Mitsukoshi Mall just opened last November 2022, you can expect a lot more from the mall. While the mall currently has two floors and a basement, a third and possibly more floors will be added in the near future.
You'll also be able to see which shops and restaurants will be opening soon, so stay tuned!
---
Mitsukoshi Mall in BGC
---
Check out Mitsukoshi Mall in BGC to see the country's first-ever Japanese-inspired mall for shoppers and Japan lovers alike.
You'll feel like you're in Japan and at the same time, you'll discover another IG-worthy mall with unique features.
Address: 8th Ave. Corner 36th St. Grand Central Park, North BGC, Taguig
Opening hours: 10am-10pm, Daily
Contact: Mitsukoshi BGC's website
Mitsukoshi BGC's Facebook | Instagram
Also check out:
---
Photography by Jaya Fanoga.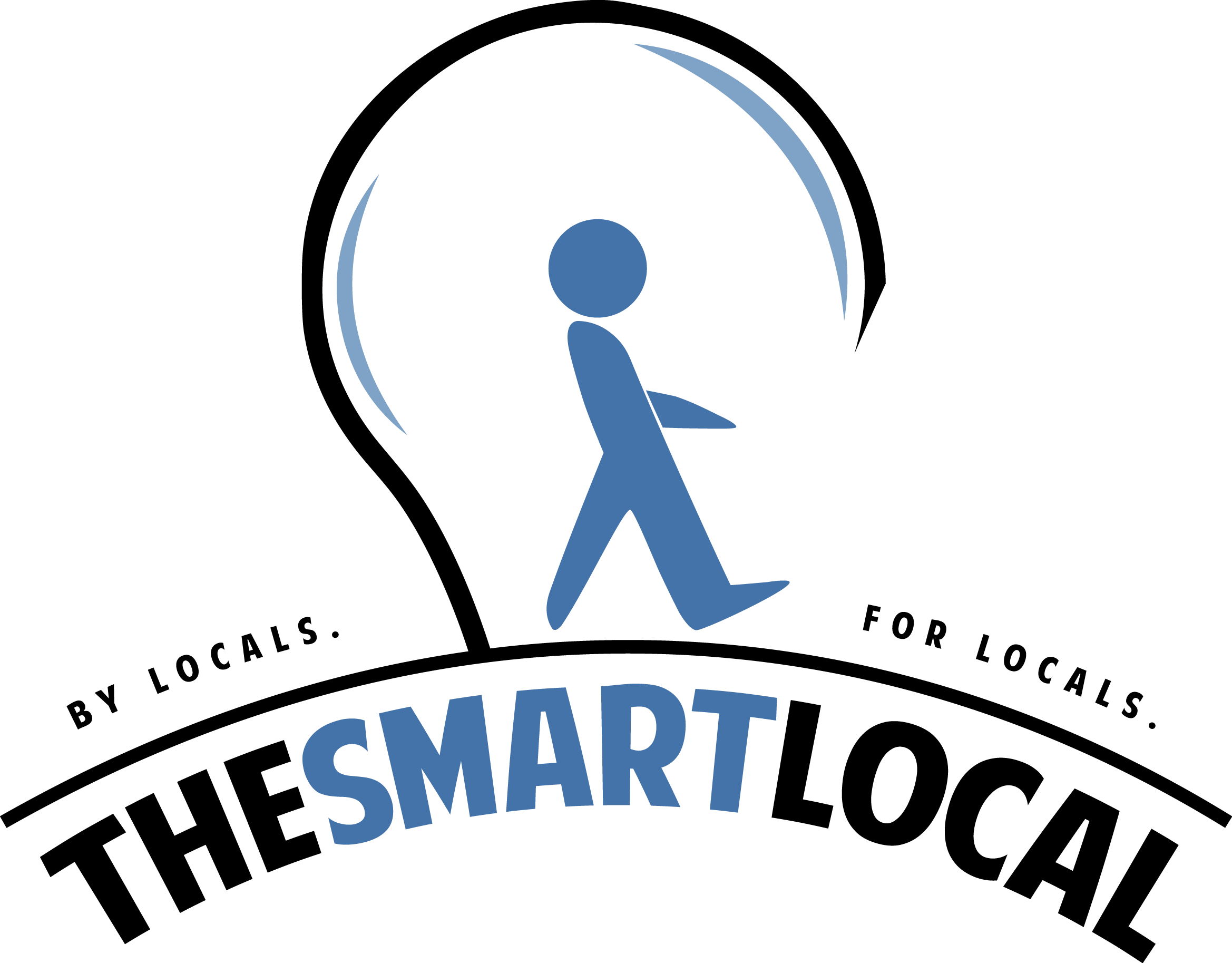 Drop us your email so you won't miss the latest news.