Tita activities around Metro Manila for group weekends
---
Focusing on studies and work doesn't mean we have to lose our hobbies. Even while striving for success in the workforce, sometimes we want to maximize those little pockets of rest called the weekends rather than sleeping in and doing absolutely nothing.
For self-proclaimed titas in the metro, here's a list of tita activities around Metro Manila that you can do with your girlfriends on the weekends rather than another cafe friend date or mall trip:
---
– For the sporty tita –
---
Being at work from 9 to 5 doesn't leave a lot of space to get a workout in. If you live far from your office and have to deal with heavy traffic, you probably spend five hours on the road every day. And when you finally get home, all you'll want to do is sit back and watch Netflix until you fall asleep.
Break your inertia by getting your group together to tone those muscles and get that adrenaline flowing:
---
1. Hop on a bike and join a spin class
---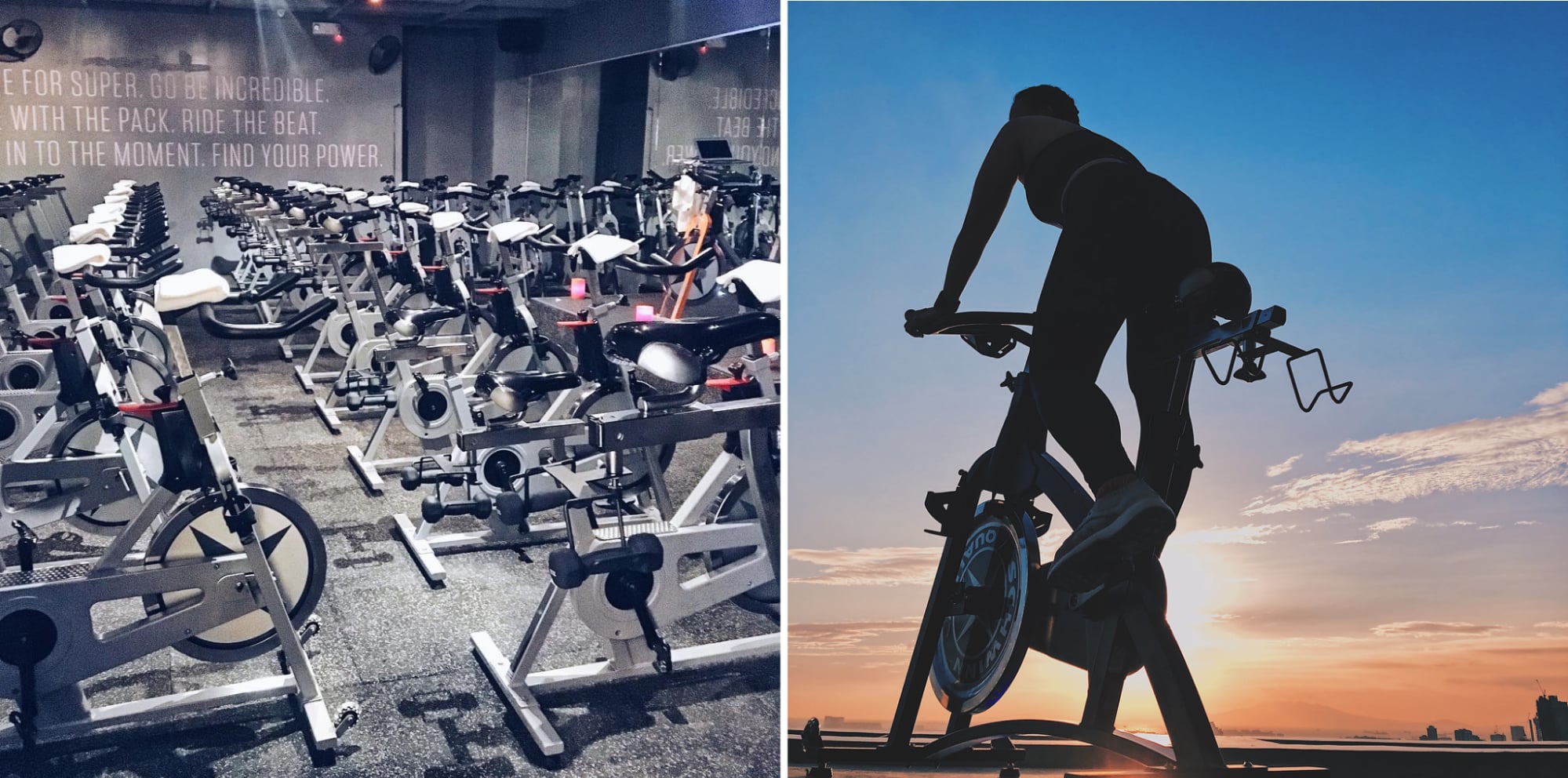 Image adapted from: @j0anfrances and @inacg
Instead of living life at a sloth-like pace during weekends, grab a couple of friends and go for a fun spin class. While this particular workout was once targeted towards middle-aged ladies looking for a fun way to get some cardio in during the '90s, spin classes today are intense and super fun, with upbeat pop hits playing in the background.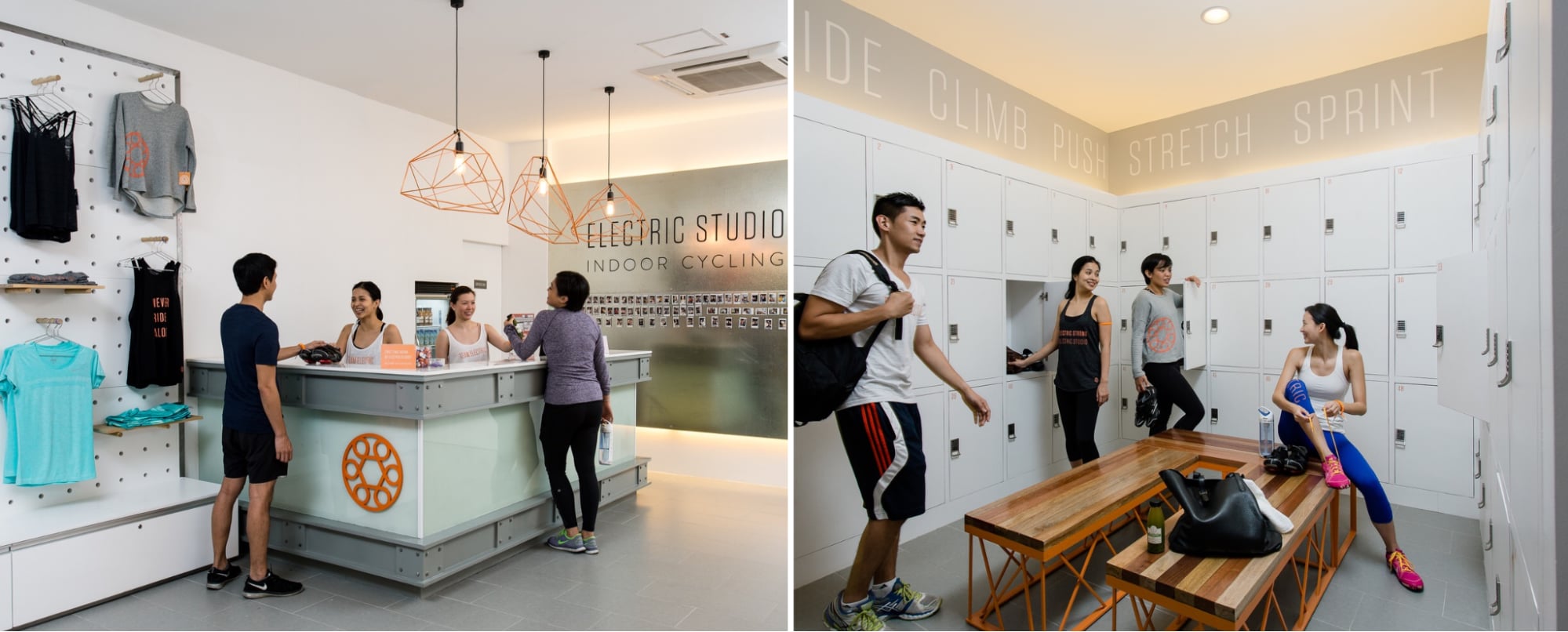 Image adapted from: Electric Studio and Electric Studio
For first-timers, Electric Studio offers 5 in-studio rides at P1,000 (~USD19.17), or all-access unlimited online classes for 14 days at P1,500 (~USD28.76). Make the most of these deals because they hold daily classes in person, over 50 live Zoom classes a week, and even on-demand classes for those preferring to work out at home. K-pop fans can even spin to workouts set to K-pop tunes.
No bike, no problem – 14-day bike rentals with delivery are available for those looking to get started at home. The full price list is available here.
Note: spin classes are exhilarating, but pace yourself if you're a newbie and don't over-exert. It's okay to take a break from time to time.
Electric Studio
Address: 2F 8 Forbes Town Road, Fort BGC, Taguig 1630
and 4/F The Podium Mall, 12 ADB Ave., Ortigas Center 1550 Mandaluyong
Opening hours: 8.30AM to 8.30PM, Daily (studio opens 30 minutes before classes start)
Telephone: 2 8833 6051
Electric Studio's website | Facebook | Instagram
---
2. Get chalked and rock climb
---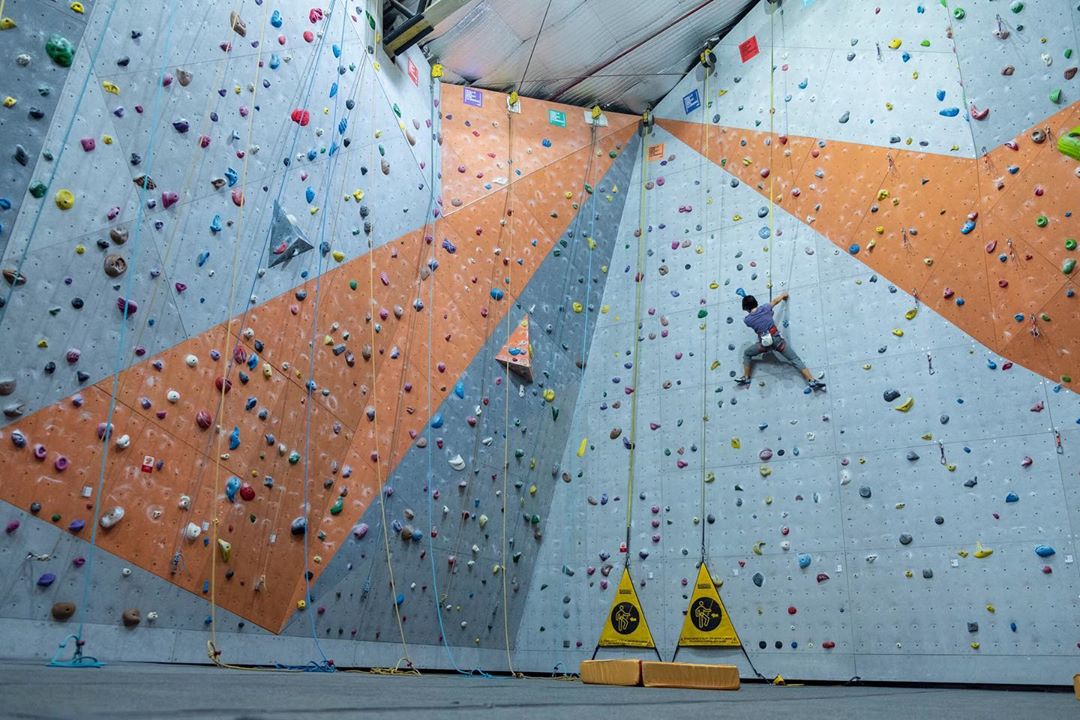 Image credit: @climbcentralmanila
If you don't feel like doing heavy cardio, you can also make use of your dormant muscles by indoor rock climbing. It's like real mountain climbing, but with less dirt and more air conditioning, bringing out your competitive side when you scale a wall with friends.
At Climb Central, Manila's largest indoor climbing gym, walk-ins between 18-65 years old are welcome- arrive in sports attire and get a safety briefing before climbing. Day pass entry for one adult is P750 (~USD14.38), including the use of an equipment set. Subsequent day passes start at P500 (~USD9.59) and multi-passes at P2,000 (~USD38.65) – full price list here.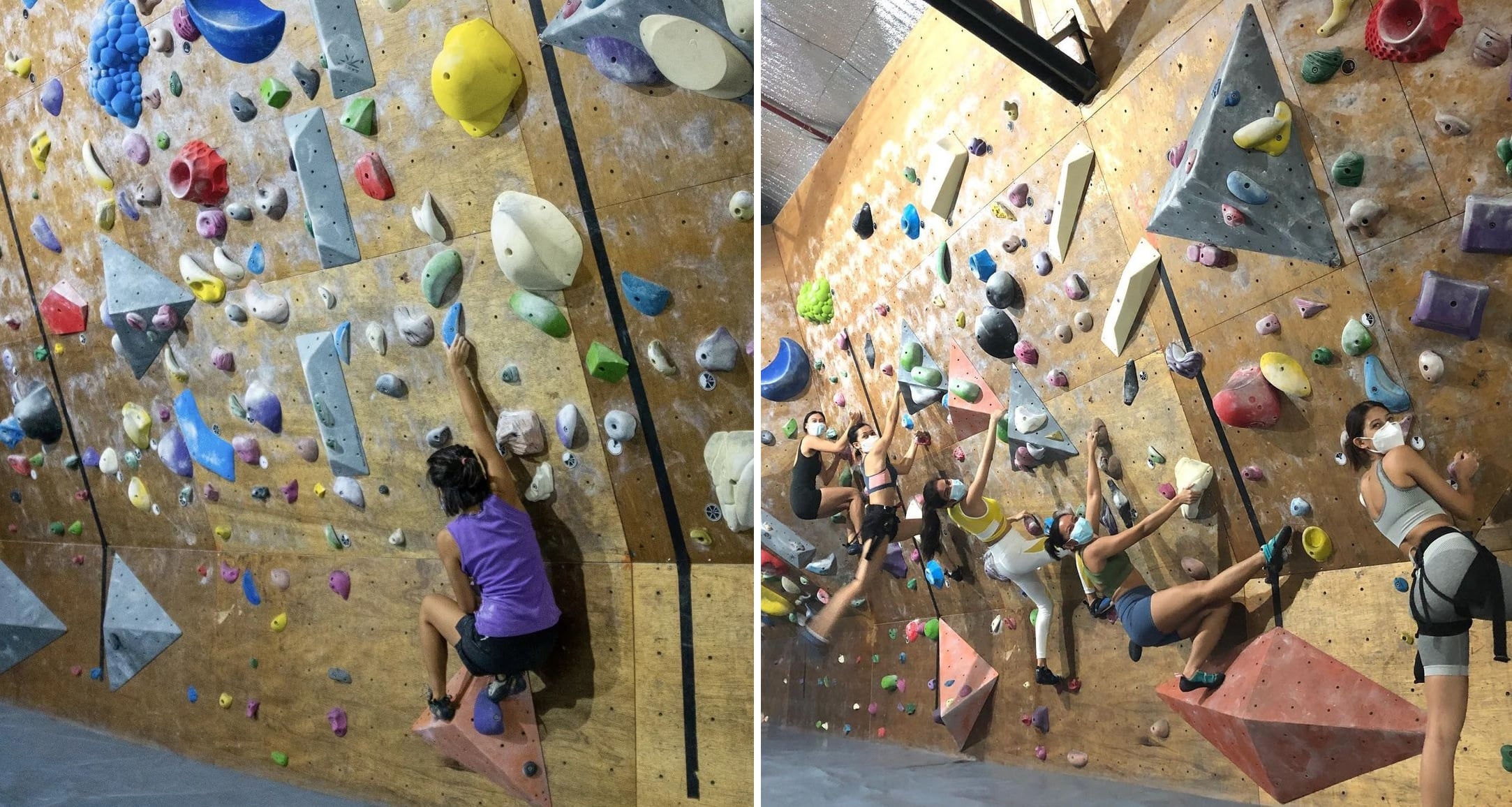 Image adapted from @climbcentralmanila and @climbcentralmanila
There's plenty of gear from chalk to socks that you can buy on-site, and newbie-friendly training and even self-belaying devices are available.
Bring your own padlock to the locker room and look out for signs indicating the difficulty levels. And of course, have a towel and shower items ready for your post-workout shower in the clean restrooms.
Climb Central
Address: The Portal, Mayflower St., Greenfield District, Mandaluyong City 1552
Opening hours: Mon–Fri 1PM-9PM | Sat & Sun 10AM-9PM
Telephone: 2 721 8307
Climb Central's website | Facebook | Instagram
---
– For the not-so-sporty tita –
---
If doing high-intensity activities seems like too much for you but you still want to move your body, there are a number of low-impact options that will still make you sweat.
---
3. Fulfill your ballerina dreams and take a ballet class
---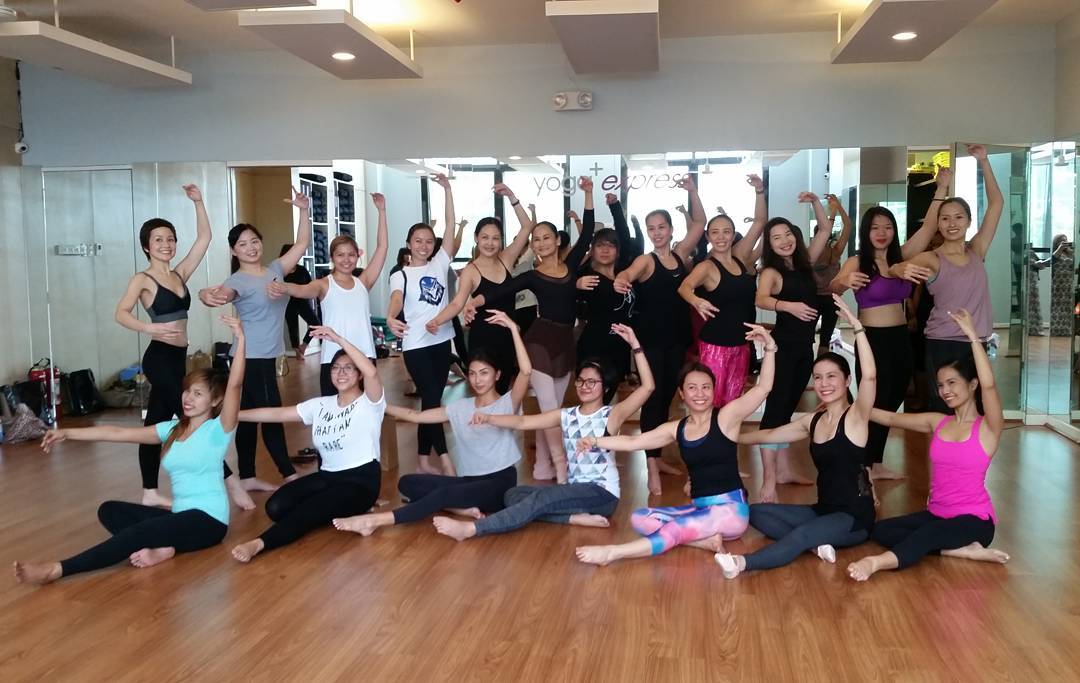 Image credit: @balletmanila
Many dream of becoming a ballerina, but these dreams don't often come true. As we grow up, these dreams are replaced with an appreciation for the arts as we look from afar. However, the Lisa Macuja School of Ballet, connected to the ballet company Ballet Manila, offers adult ballet classes for those who still want to experience being a ballerina once in their lives.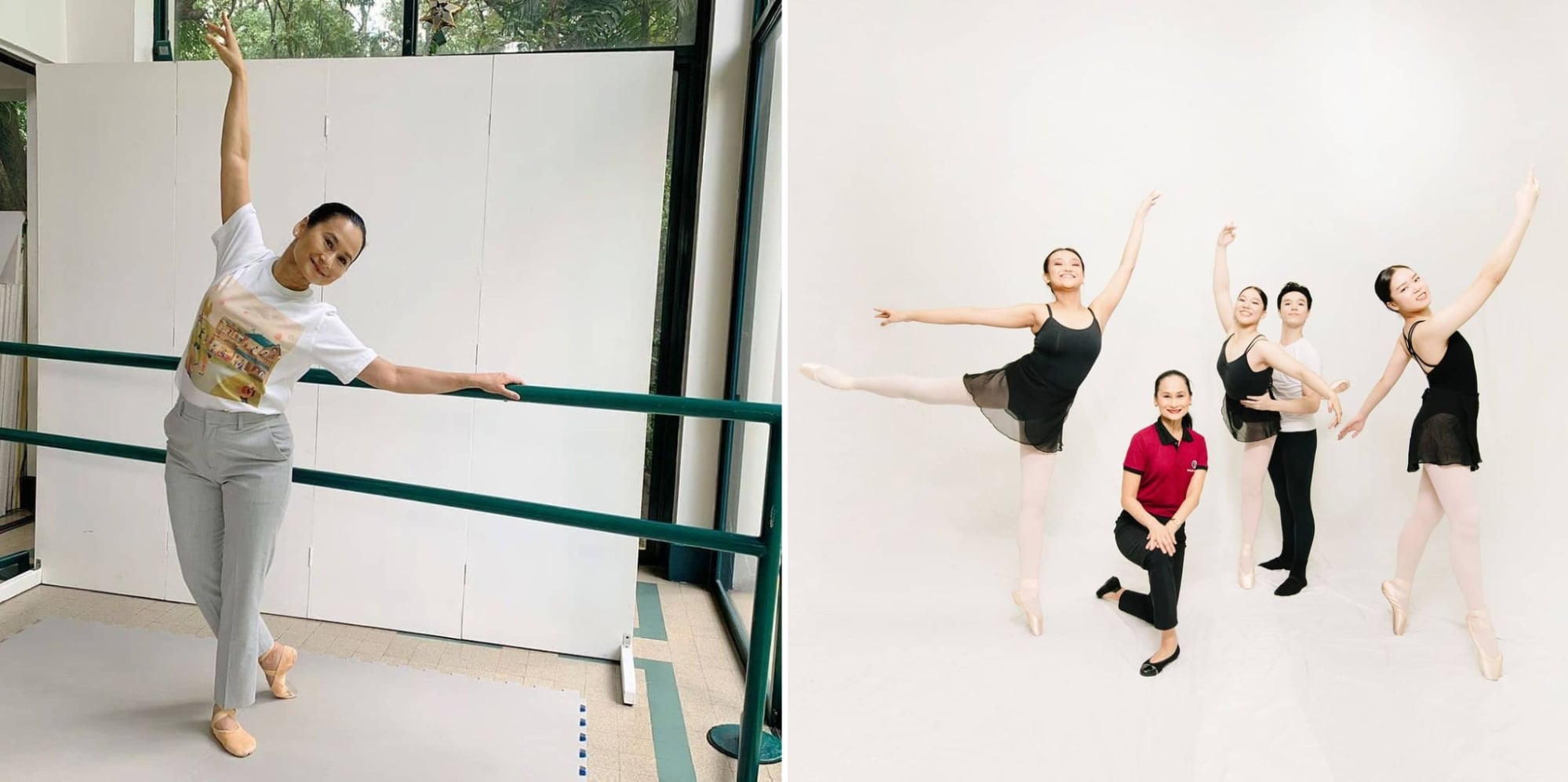 Lisa Macuja and her students
Image adapted from @lisamacujaschool and @lisamacujaschool
The school was founded by the Philippines' first prima ballerina, Lisa Macuja Elizalde, so you know you're in good hands. The Ballet for the New Young morning classes welcoming adults 35 years old and up are modified so that they're fun and you'll learn the very basics of ballet. It will also give you a proper holistic workout since you'll be moving from head to toe. Not en pointe yet though – baby steps.
You can enrol in the classes by the month. Prices start at P350 (~USD6.71) a session or P4,000 (~USD76.68) per month (12 sessions), three times a week at their Pasay branch.
Lisa Macuja School of Ballet
Address: Adventist Medical Center Manila, 1915 Donada St, Pasay, 1300 Kalakhang Maynila
Telephone: 918 807 7148
Lisa Macuja School of Ballet's website | Facebook | Instagram
---
4. Bring out your inner Katniss at an archery range
---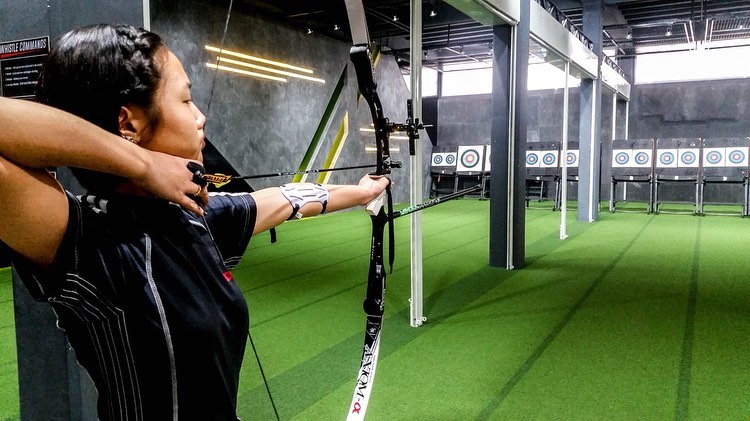 Image credit: @gandivaph
On the other side of the spectrum are girls who grew up watching Kagome from Inuyasha sport a bow and arrow and dreamed of doing that exact same thing. Then, Katniss Everdeen was created and more girls wanted to pick up the long-range weapon.
Thankfully, there's an abundance of archery ranges in the metro to fulfill your Hawkeye dreams. They'll not only give your arms a good workout, but you'll also look absolutely cool.
Gandiva Archery offers a 1-hour all-inclusive archery trial, complete with equipment and range assistance for P350 (~USD6.71). If you want to take your archery dreams to the next level, they also offer lessons for beginners at P8,500 (~USD162.91) for 10 sessions.
Gandiva Archery
Address: 126 Pioneer Street, Mandaluyong City 1550
Opening hours: 10AM-9PM, Daily
Telephone: (2) 8616 5077
Gandiva Archery's website | Facebook | Instagram
---
– For the artsy tita –
---
Sometimes, when the weekend rolls in, all you want to do is recenter and prepare for the week ahead. Some people do this by journaling or scrapbooking.
However, the recentering doesn't always have to be done alone. You can try art or craft activities with your friends outside of the comforts of your home, learning from an expert.
---
5. Drink and paint at the same time
---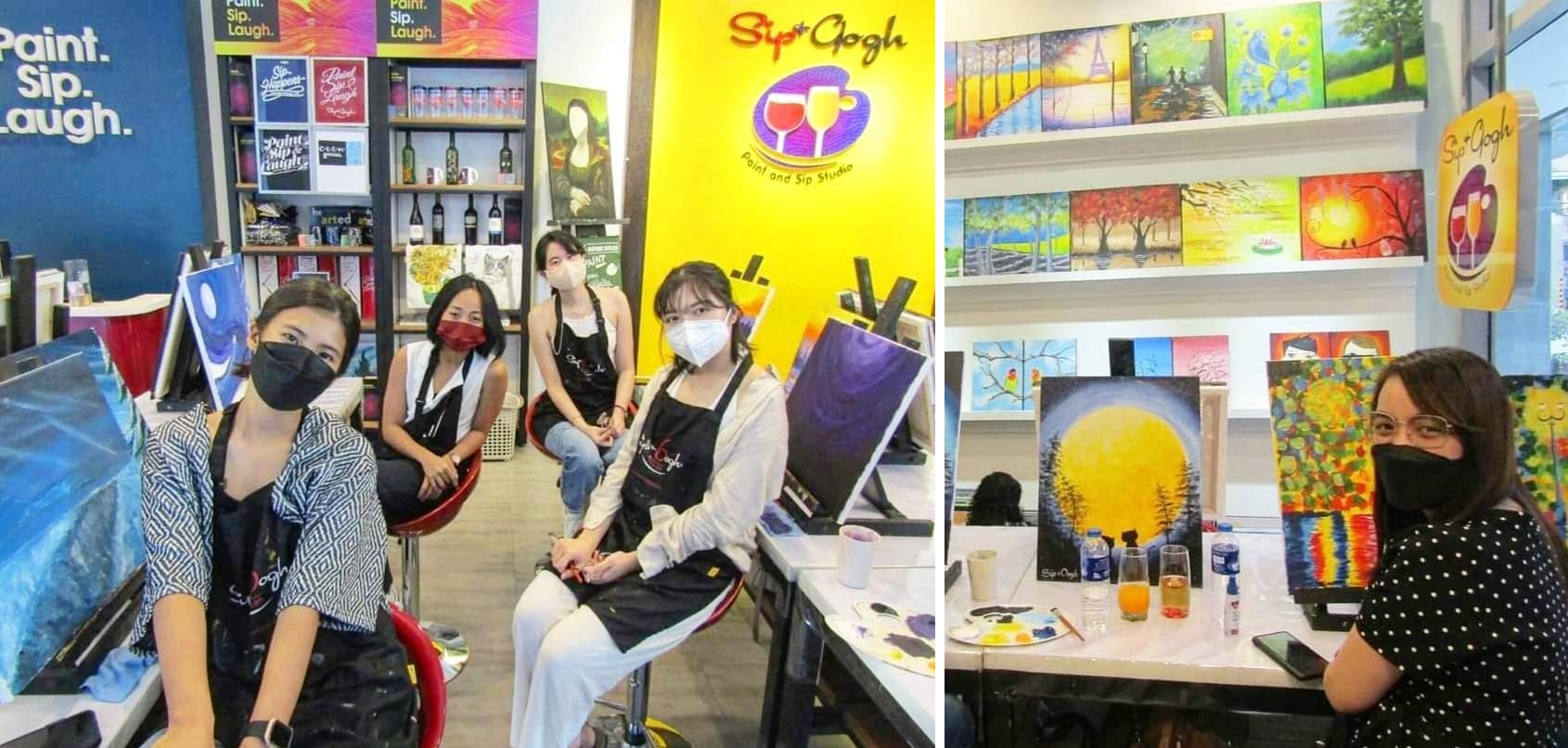 Image adapted from @eastwoodmall_
If you're into painting and appreciate a good glass of wine, combine both and head on over to a Sip and Gogh branch near you. They have scheduled group classes where you can either paint freehand or have a group painting session where you all try to paint the same thing.
Titas of the Metro who just want to hang out with friends over drinks and art can expect to dish out P1,000 (~USD19.12) for 2 hours of fun, complete with all the art supplies you need, snacks, and wine, juice, or soda.
Sip and Gogh Atelier – Main Branch
Address: 2/F 429 Sumulong Highway, Brgy. San Isidro, Cainta
Telephone: 2 8-273-0010/998 564 12 03
Sip and Gogh's website | Facebook | Instagram
---
6. Get yourself a Ghost moment and take up pottery
---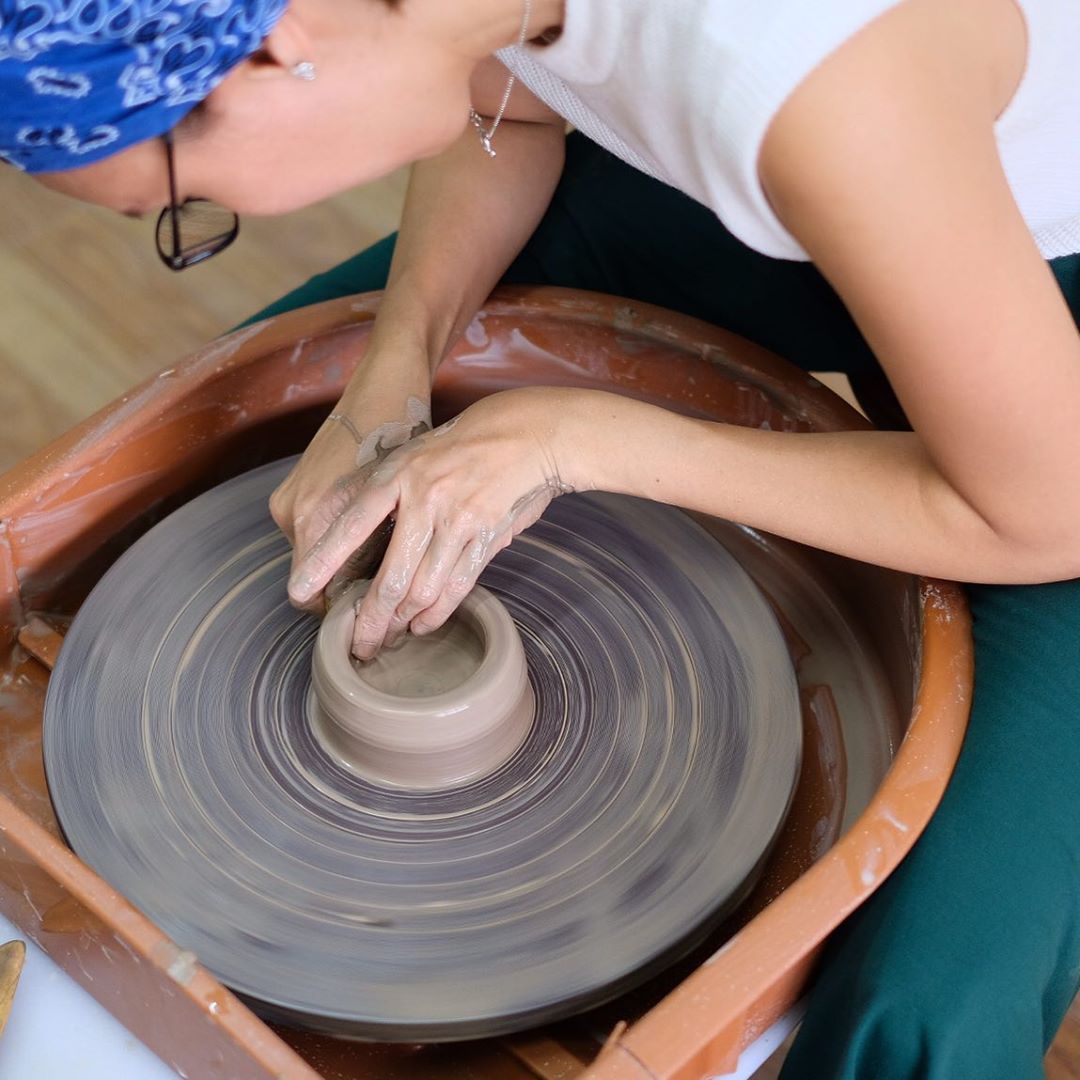 Image credit: @tahananpottery
If you're looking for tita activities around Metro Manila that're a bit more hands-on, try a pottery class. Though it can't promise a moment like that with Patrick Swayze in Ghost with "Unchained Melody" playing in the background, you'll get to pick up a destressing skill, then take home and display something you made yourself.
At Tahanan Pottery, single-session workshops start at P2,800 (~USD53.55) and you can apply for a 7-session basic wheel class for P10,000 (~USD191.24) that comes with a complimentary 6-month studio membership. You'll be taught by a team led by a UP College of Fine Arts professor, and learn the basics of cup, mug, and bowl-making, glazing, and firing so you can create more elaborate items in future.
Tahanan Pottery
Address: 27 Scout Tobias, Cor Sct Lozano 1103 Quezon City
Opening hours: Fri–Wed 9AM-6PM | Closed Thursdays
Telephone: 917 127 7207
Tahanan Pottery's website | Facebook | Instagram
---
7. Dabble in arts and crafts
---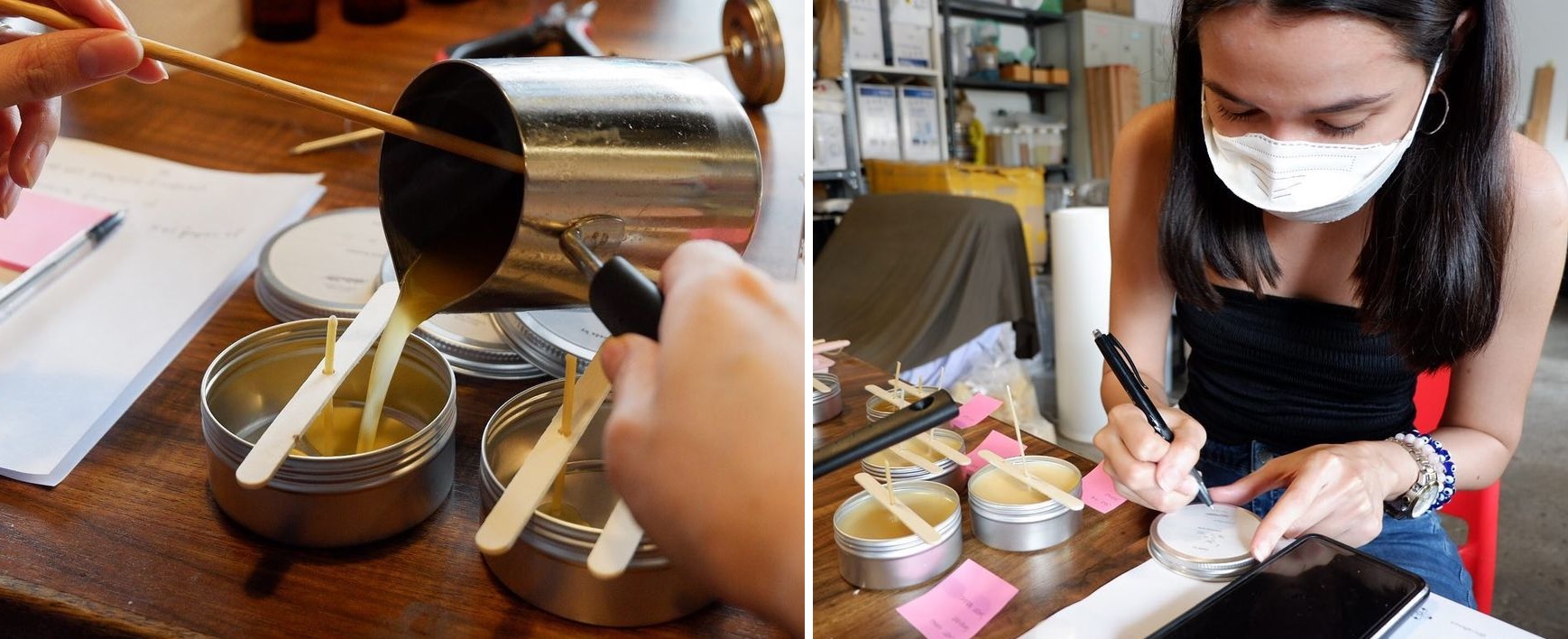 Image adapted from: @craftmnl
Many of us have picked up pandemic craft hobbies on Youtube, but sometimes if we want to get into a craft faster and use the proper techniques, you can't beat a real-life teacher. Craft MNL offers in-person courses ranging from woodworking, sewing machine use, screen printing, scented candle-making, and cold press soap-making sessions for groups of 3 or more.
Live online party classes are also available, so if your friends include those who need to stay home or have kids to care for, they can join in too.
Workshop fees at Craft MNL start from P2,500 (~USD47.95) per attendee, and do remember to show vaccination proof.
Craft MNL
Address: Unit 302, Pamana-Languages Building, 926 Arnaiz Avenue, Makati
Opening hours: Tue–Sat 1PM-8PM | Closed Sun & Mon
Telephone: (02) 744 5509
Craft MNL's website | Facebook | Instagram
---
– For the tita who just wants to get pampered –
---
As we grow older, many of us swear that we feel so many neck and back aches and pains that weren't there in our early twenties.
So loosen up those knots and let yourself relax for a weekend at a spa.
---
8. Get full-body massages and achieve total relaxation at these spas
---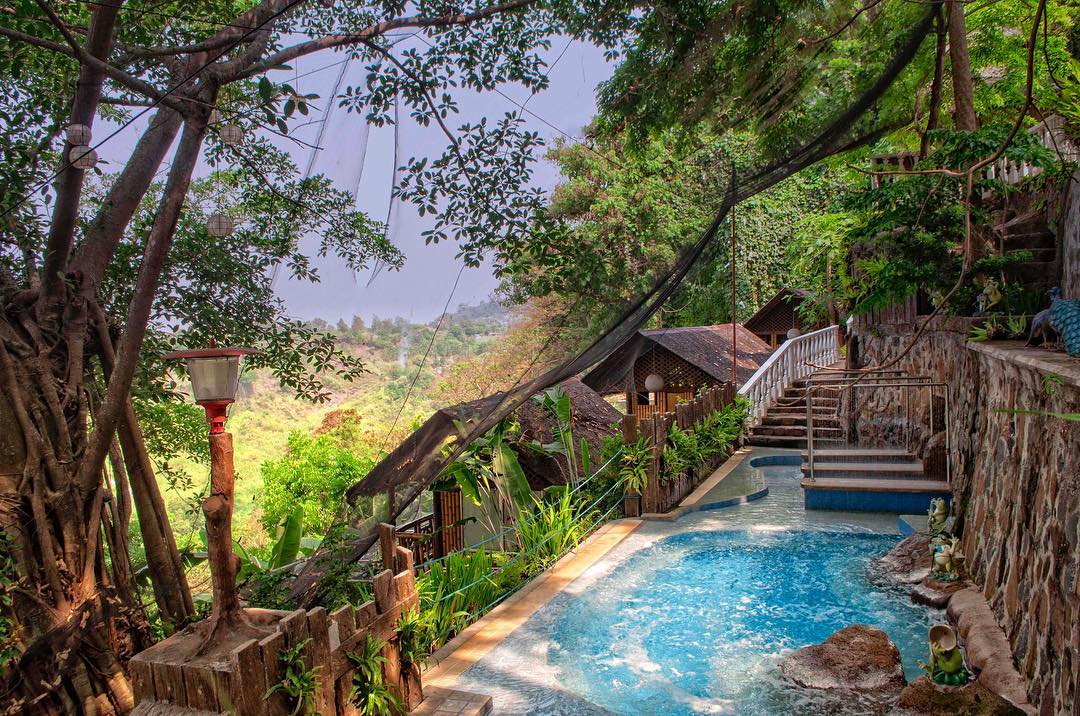 Image credit: Luljetta's Hanging Gardens Spa
Located in Antipolo, Luljetta's Hanging Gardens Spa is the ultimate weekend spa getaway. Just two hours from Metro Manila, this little slice of massage therapy paradise offers many different kinds of spa treatments and also accommodations for those who want to stay the night.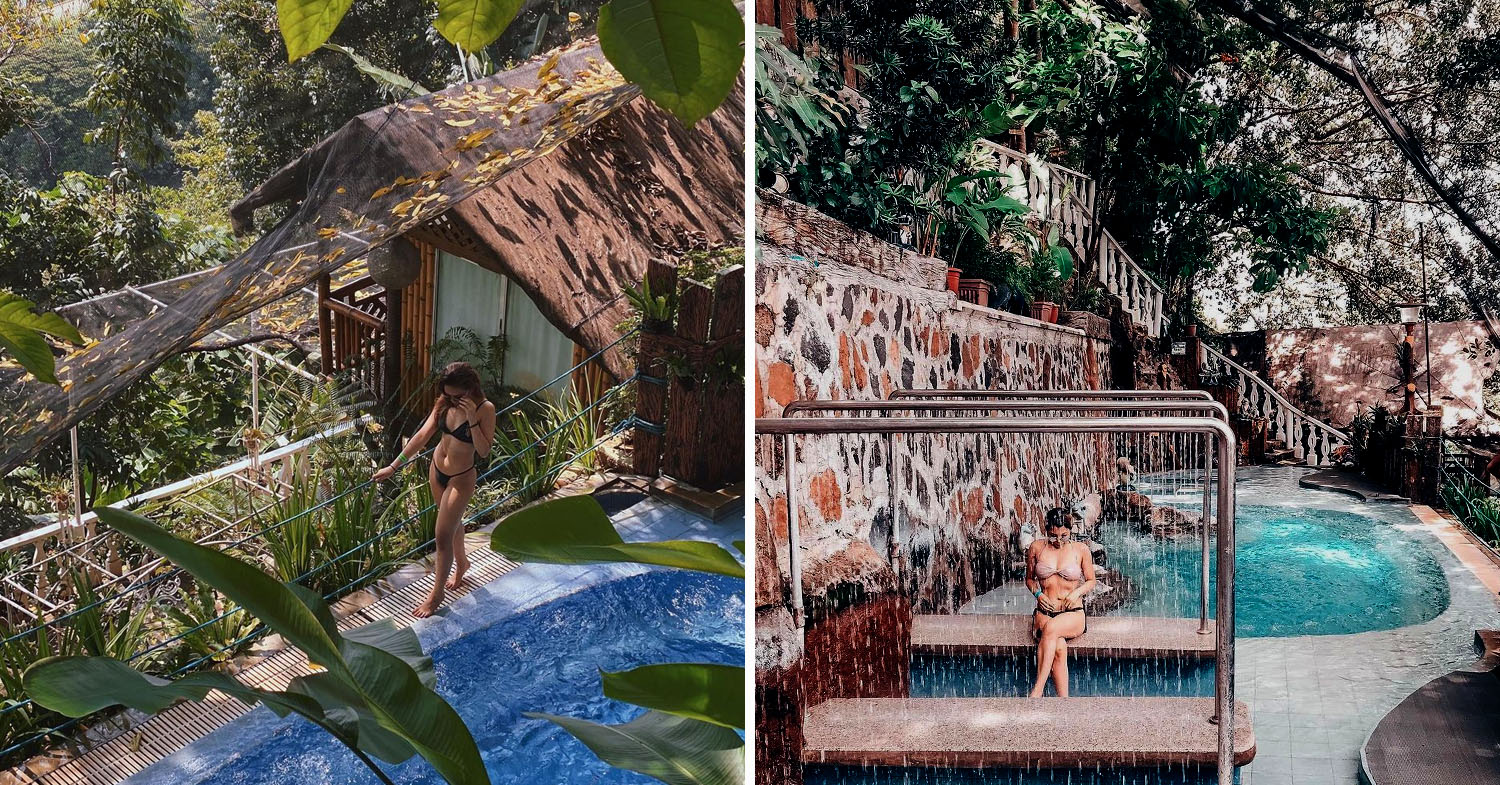 Image adapted from @marrriimar and @klavmar
For P895 (~USD17.77), you can get a day-tour package that gives you access to Luljetta's lap pool, bath steam and jacuzzi, and their theater room. Accommodations start at P4,000 (~USD76.49) a night.
Luljetta Hanging Gardens Spa
Address: Loreland Farm Resort, Sitio Loreland, Barangay San Roque, Antipolo, 1870 Rizal
Opening hours: Sun–Fri 10AM-9PM | Sat 10AM-11PM
Telephone: 2 8570 2532
Luljetta Hanging Gardens Spa's website | Facebook | Instagram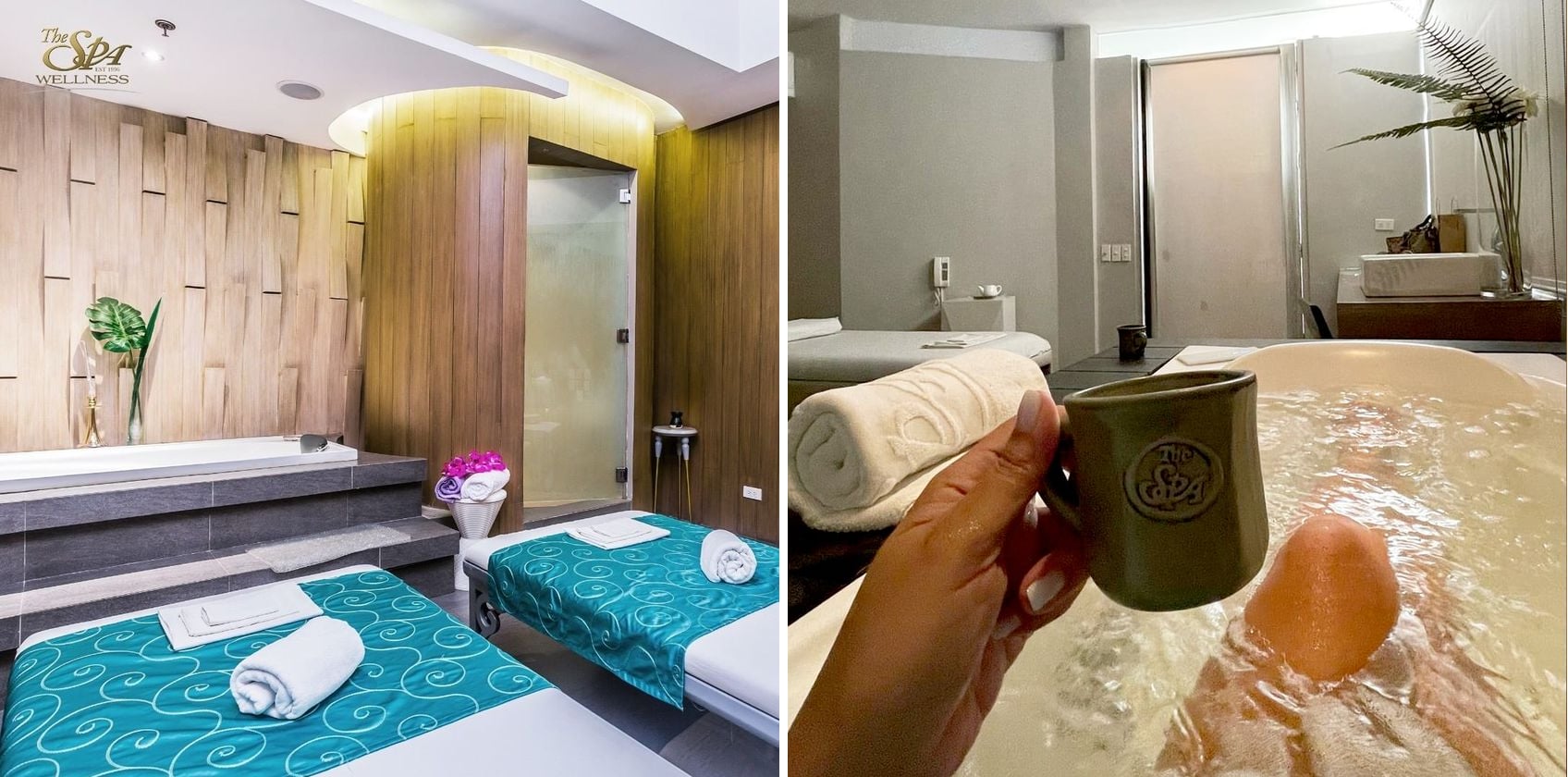 Image adapted from: The Spa Wellness and @livelifetothefullegs
If you can't drive up to Antipolo, you can always visit one of the many The Spa branches for your tita activities around Metro Manila. Get pampered from head to toe and feel like jelly afterwards.
You can start with a one-hour massage for as low as P1,430 (~USD27.34) for a combination massage. Besides a wide range of massages from lymphatic detox to deep tissue to volcanic rock massages, you can also top-up with a facial, body scrub, or hand and foot therapy.
Gift cards, aromatherapy oils and ginger tea are also available as gifts – your friends who've just recovered from Covid-19 will more than appreciate it.
Address: Branches in Rockwell, Fort, Podium, Greenbelt, Shangri-La, Trinoma, and Alabang
Opening hours and telephone numbers: vary per branch
The Spa's website | Facebook | Instagram
---
– For the foodie tita –
---
More and more people are getting into cooking these days – whether it's because we naturally love eating or that more of us are living away from our parents, a lot of people in the metro have been binge-watching cooking Youtube shows and trying pandemic recipes.
Here's where to improve your skills and bond with your crew.
---
9. Put on a chef's hat and sign up for a cooking class
---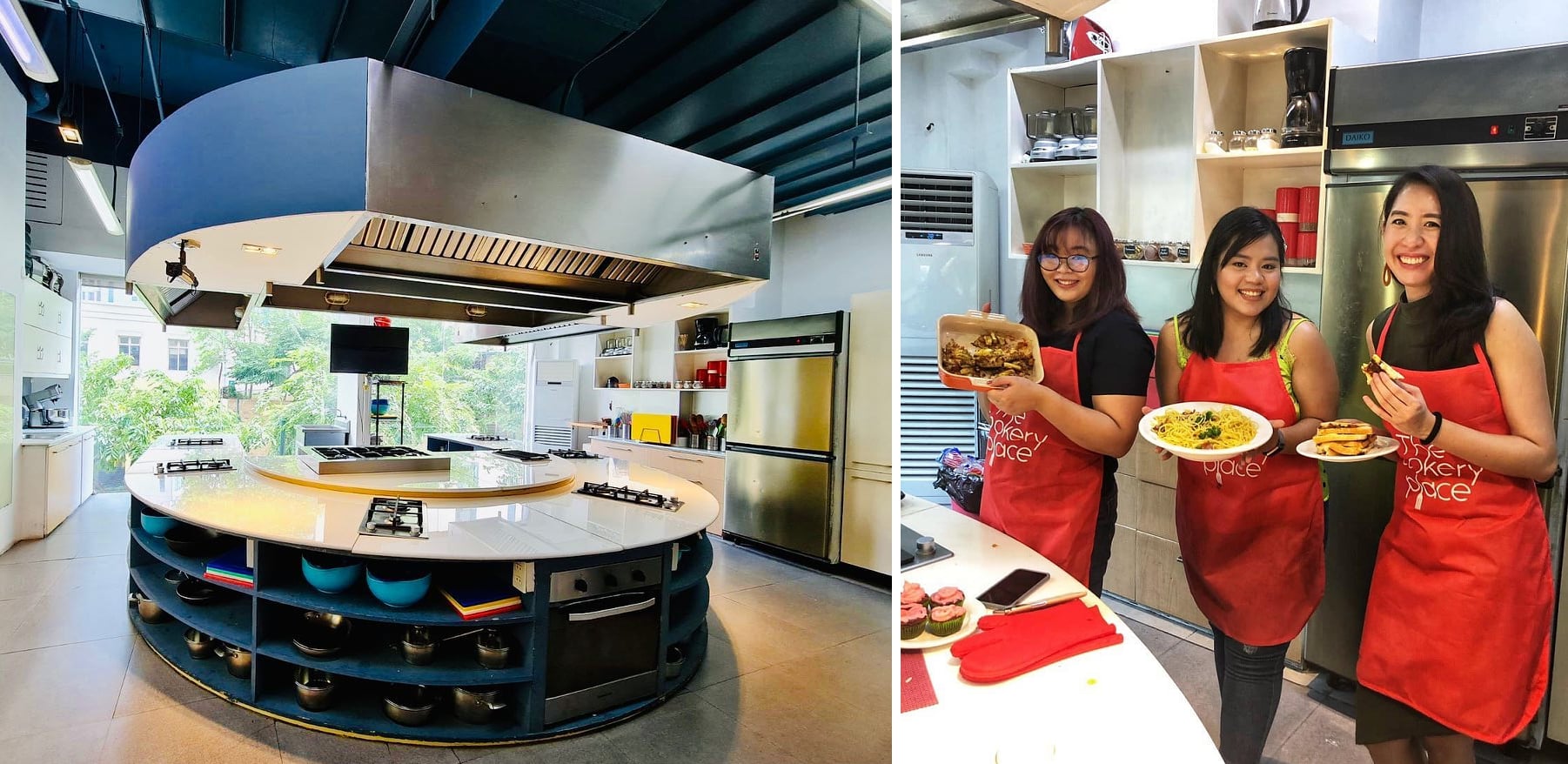 Image adapted from The Cookery Place and @cheng_overbooked
Apply for a cooking lesson with friends so you can impress future guests with your newfound culinary skills at your next dinner party. It's not a far cry from your usual restaurant hang-out sessions, except that you'll get to hang out and make food you can eat at the same time.
You can apply for a short course cooking class at The Cookery Place at Bonifacio Global City. Message them to enquire about upcoming classes, including their Mixology and Bartending Class for aspiring home drink crafters.
Rest assured that all staff are fully vaccinated and the area is fitted with medical-grade air purifiers and sanitised regularly. They welcome bridal shower parties too, in case one of you is getting hitched.
The Cookery Place
Address: Kensington Place Condo, 1st Avenue Corner 29th St. Crescent Park West, Bonifacio Global City 1634 Taguig
Telephone: 917 166 8224
The Cookery Place's website | Facebook | Instagram
---
10. Become a wine connoisseur
---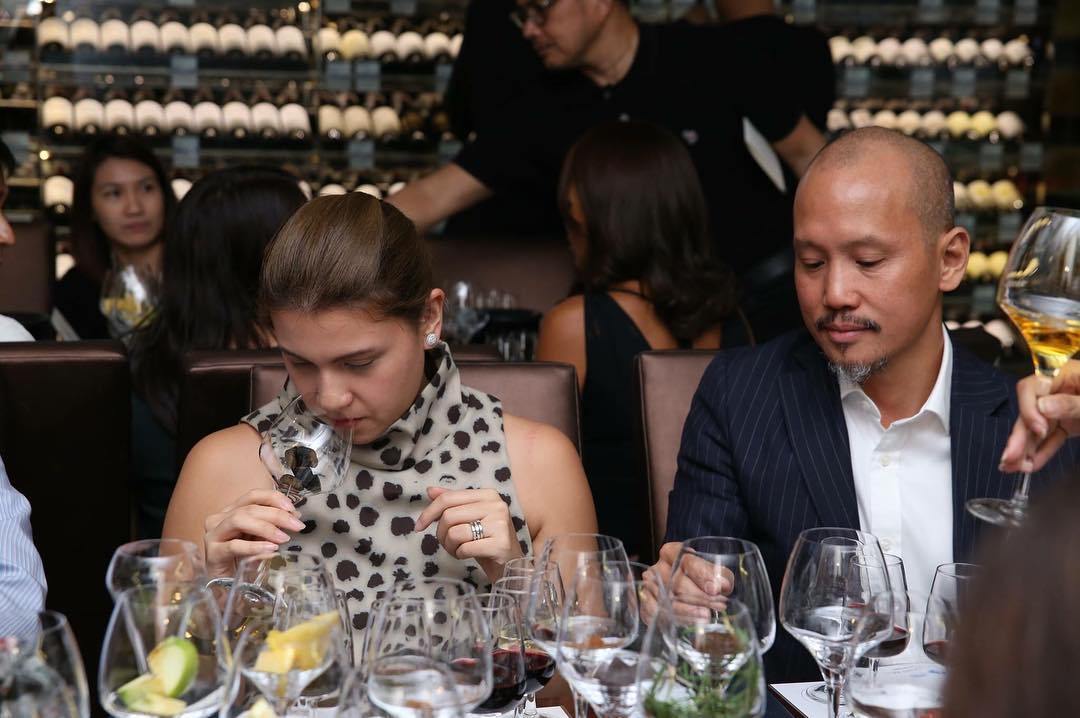 Image credit: @winestoryph
If you're not really the cooking type but wine is more your thing, you can enrol in Wine Story Academy's wine classes. Start with their Wine 101 course for P2,000 (~USD38.29), where you'll learn about the different kinds of grapes used in wine and their different tastes, notes, undertones, and everything else you need to know to become a wine connoisseur.
Ask about their 2-hour wine and food pairing courses too to pick up what foods go with which wines, and to pair them up together in your cooking from P2,500 (~USD47.88).
After your course, tuck in to their Uptown branch's food menu – from croquettes (P195-225, ~USD3.73-USD4.31) to cheese plates to beef and fish dishes (P995-P2,795, ~USD19.05-USD2,795) – that you can enjoy in a private room.
Wine Story Academy
Address: Level 1, Shangri-La Plaza Mall, Mandaluyong 1650
and One Uptown Residence, 9th Ave. cor, 36th St, Taguig
Opening hours: Mon–Sat 11AM-10PM | Sun 11AM-9PM (Shangri-La)
Mon–Sat 11AM-10PM | Closed Sundays (Uptown)
Telephone: 286333556 (Shangri-La), 917-812-4763 (Uptown)
Wine Story Academy's website | Facebook | Instagram
---
– For the adventurous tita –
---
---
11. Hang out in the wild for a day
---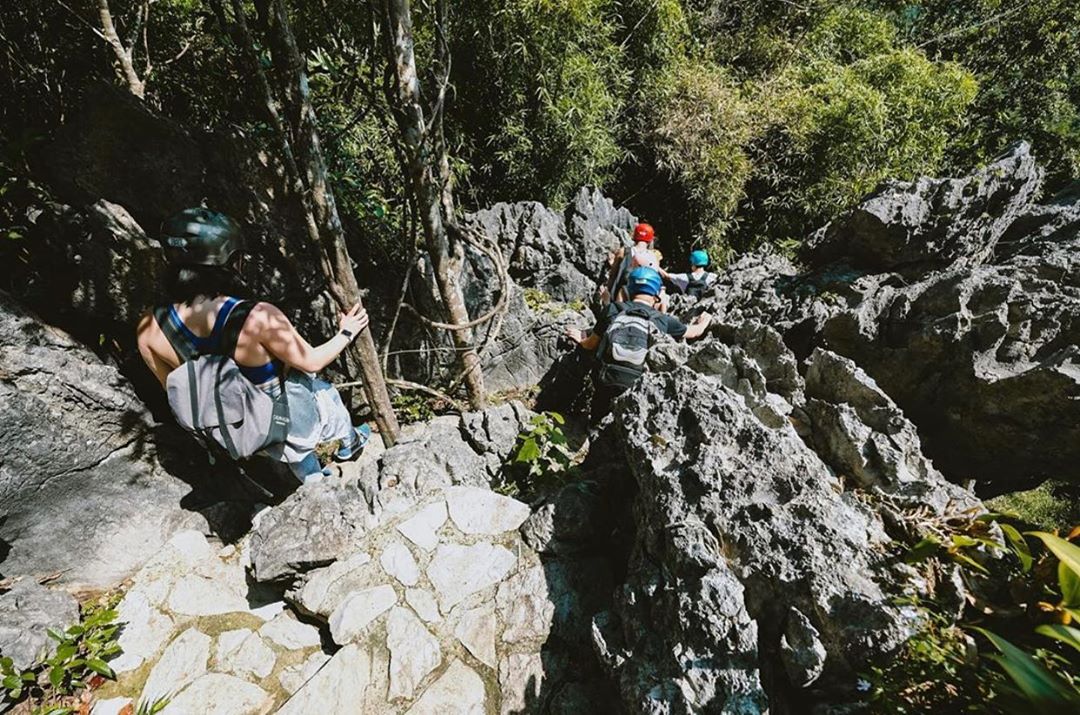 Image credit: @masungigeoreserve
Tita activities around Metro Manila don't have to be limited to sedentary ones. If you're up for a real adventure in the great outdoors, take the two-hour drive up to Baras, Rizal, to the Masungi Georeserve. They have a Discovery Trail where trekkers can explore trails and get close to nature.
A park ranger will be with you at all times to guide you through the trails and provide information about the areas you come across, so you don't miss the best sights. The trek lasts for 3-4 hours depending on your pace.
The Day Trail costs P1,581 (~USD30.29) per person on weekdays and P1894.2 (~USD36.29) per person on weekends. They only entertain private groups of at most 5 who reserve in advance, so make sure to book on their website.
Masungi Georeserve
Address: Kilometer 47, Marcos Highway, Baras, Rizal
Opening hours: Tue–Sun 8AM-5PM | Closed Mondays
Telephone: 0908 888 7002
Masungi Georeserve's website | Facebook | Instagram
---
12. Get dirty and go off-roading
---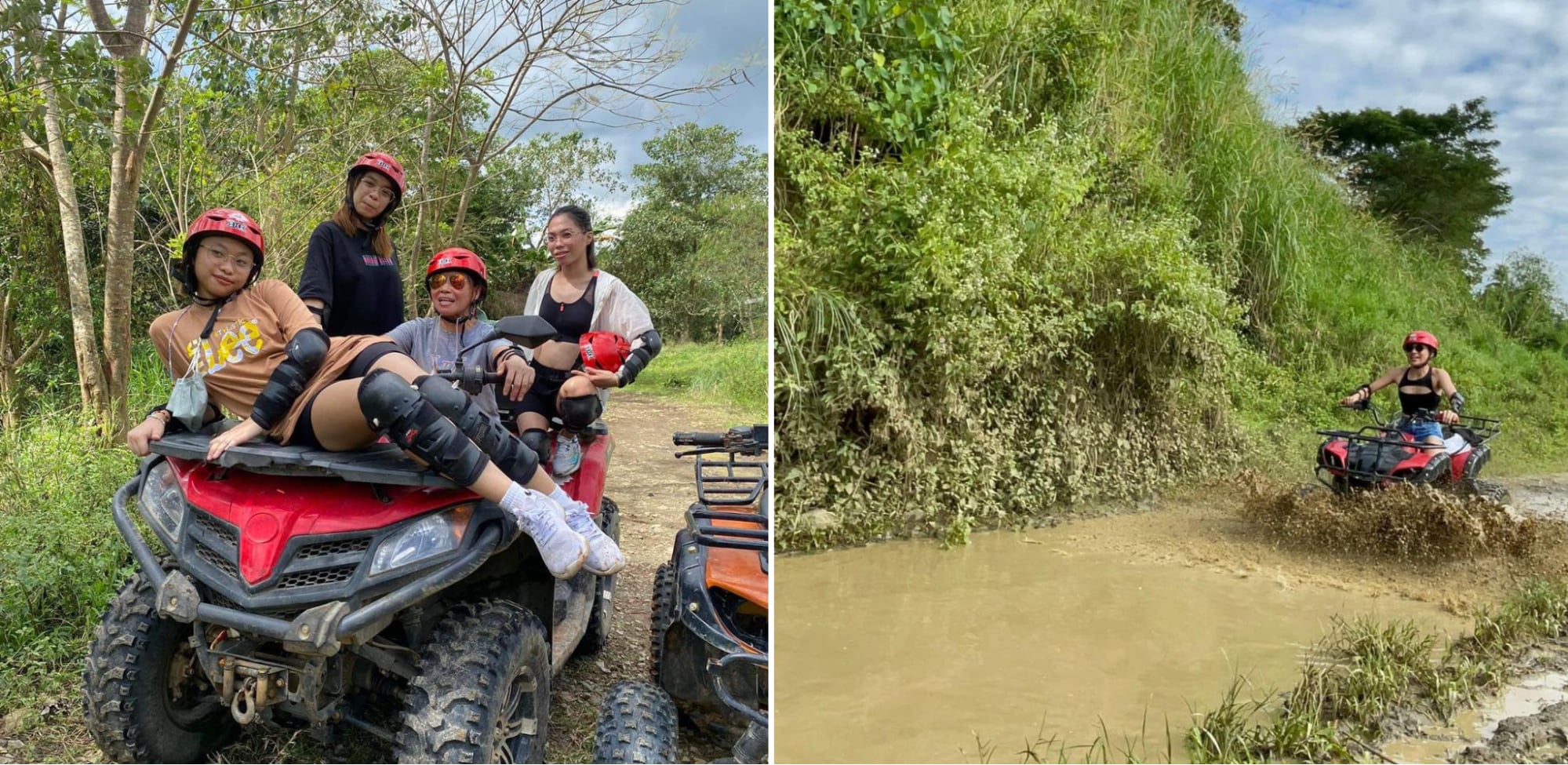 Image adapted from: ATV Adventures Rizal
On the other hand, more and more people have a growing interest in rough-roading. Drive a 4×4 through muddy trails and hilly terrain and experience an adrenaline rush with your group of friends, especially if you're all beginners. You'll get to learn the ways of off-roading together and take super cool photos for the 'gram.
Rough it out starting at P1,500 (~USD28.77) a person at the Sierra Madre mountain range. ATV Adventures Rizal also has what they call a Paintball Battleground which starts at P300 (~USD5.75) a person for a group of four spending 3 hours on the battlefield.
ATV Adventures Rizal
Address: Sapinit Rd Purok 1, Brgy. San Juan, Antipolo, Rizal 1870
Telephone: 908 894 0771
ATV Adventures Rizal's website | Facebook | Instagram
---
Fun tita activities around Metro Manila on the weekend
---
No matter what age you are or how old you get, you'll definitely find something you'd love to do on the weekends with your gal pals.
There's abundance of tita activities to try around Metro Manila so after you've tried one, you can easily find another to fill your time with.
---
Cover image adapted from: @climbcentralmanila, @tahananpottery, Luljetta's Hanging Gardens Spa, and @eastwoodmall_
This article was updated by Xin Tian Koh in March 2022.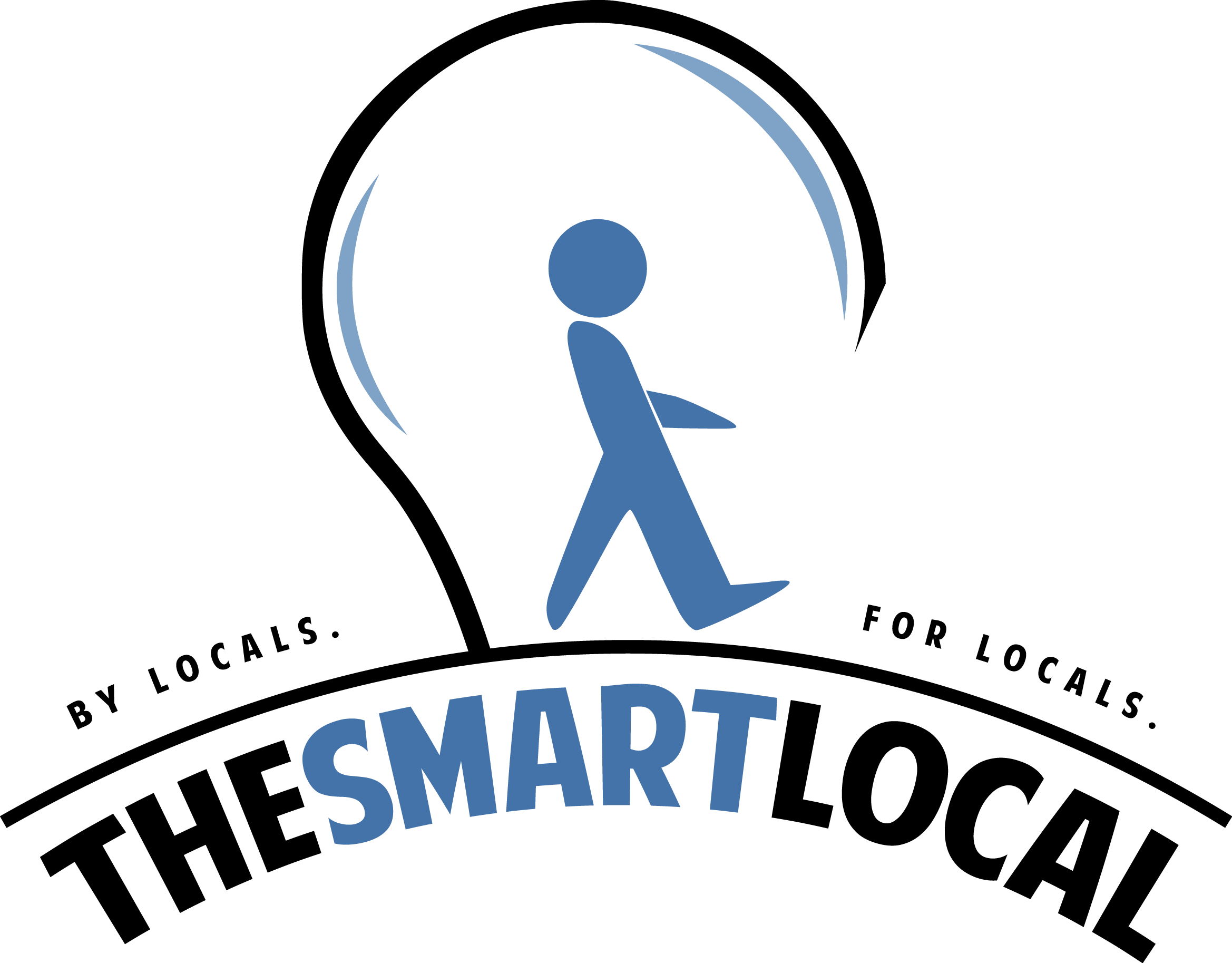 Drop us your email so you won't miss the latest news.