Things to do in Cavite for barkada trips
---
Barkada trips are always a great way to de-stress after a hustling work week, especially when you find yourself missing your friends. As a common getaway destination, Cavite offers various activities that you and your friends can do for fun.
From swimming at Balite Falls to going on a food trip, here are 9 things to do in Cavite for a worthwhile experience and time well spent with your barkada.
---
– Natural tourist destinations –
---
1. Take a dive at Balite Falls, Amadeo for a cooling summer
---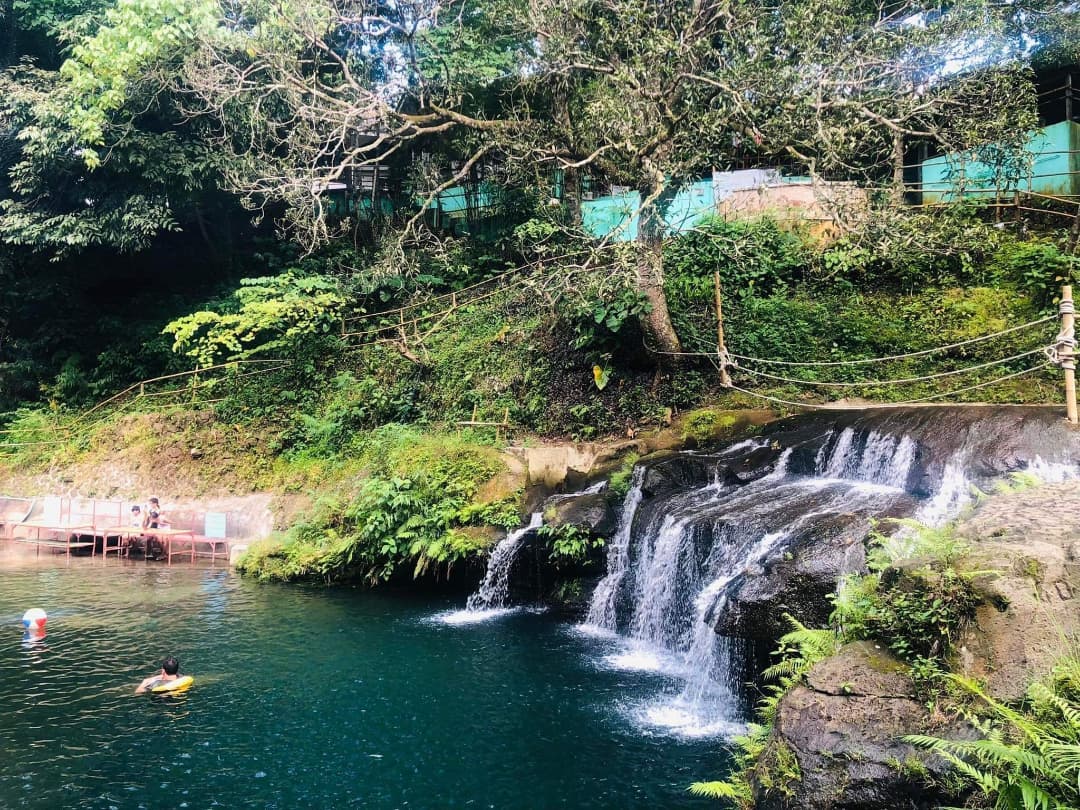 Iyong's Resort at Balite Falls.
Image credit: @jnca.kye
Take a swim in the cool streams of Balite Falls in Amadeo for a refreshing time during the summer. You can enjoy the fresh air thanks to the lush greenery around the area.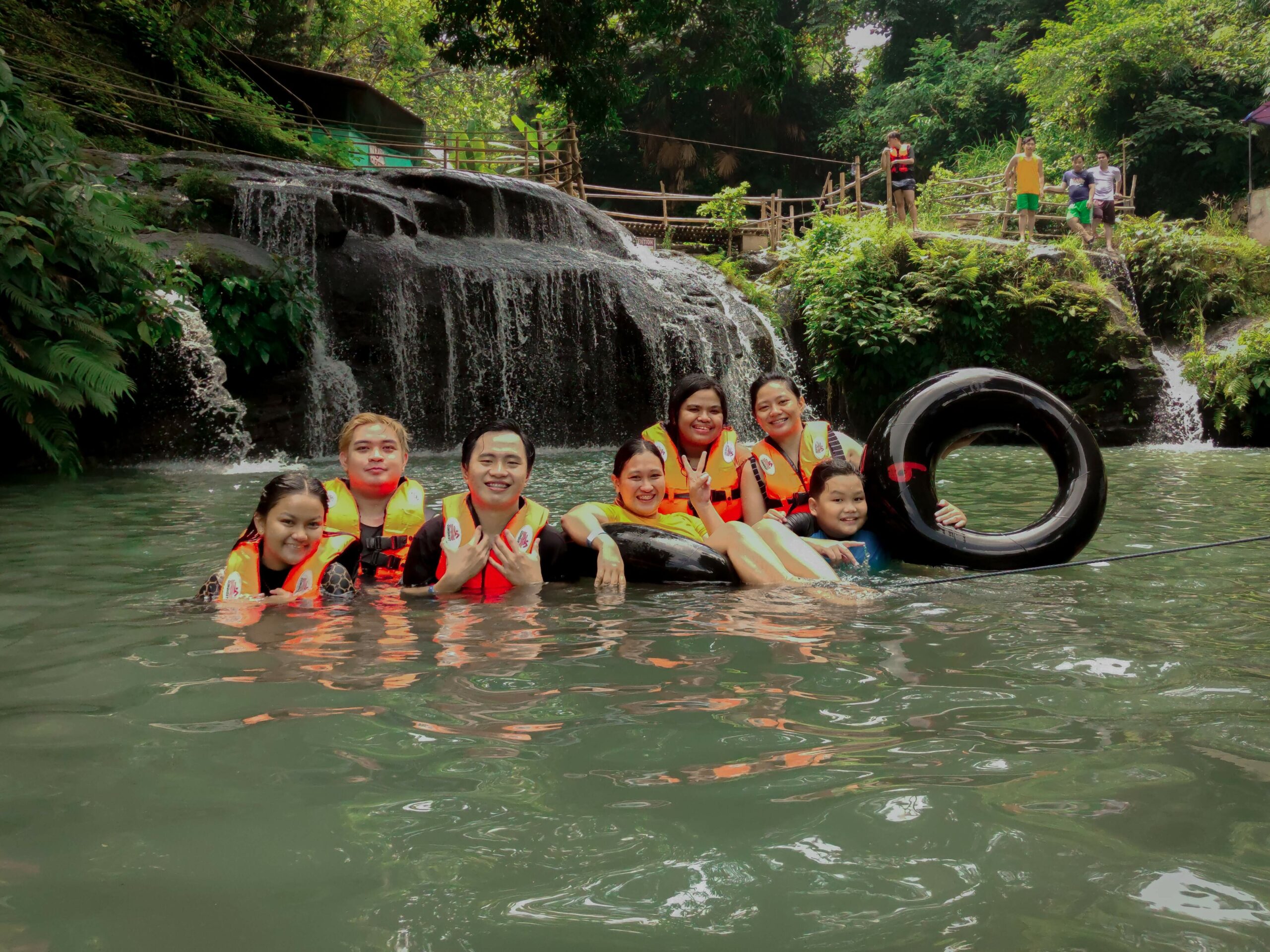 Image credit: Joey Estabillo
Feel free to bring snorkeling gear or swimming goggles for free-diving underwater. Balite Falls is situated between two resorts – MSSL Resort at Balite Falls and Iyong's Resort at Balite Falls.
Depending on the resort you're staying at, the rate starts at P100 (~USD1.81) to swim in the falls and pools at either of the resorts. Note that the rate mentioned only applies to the falls and pool access.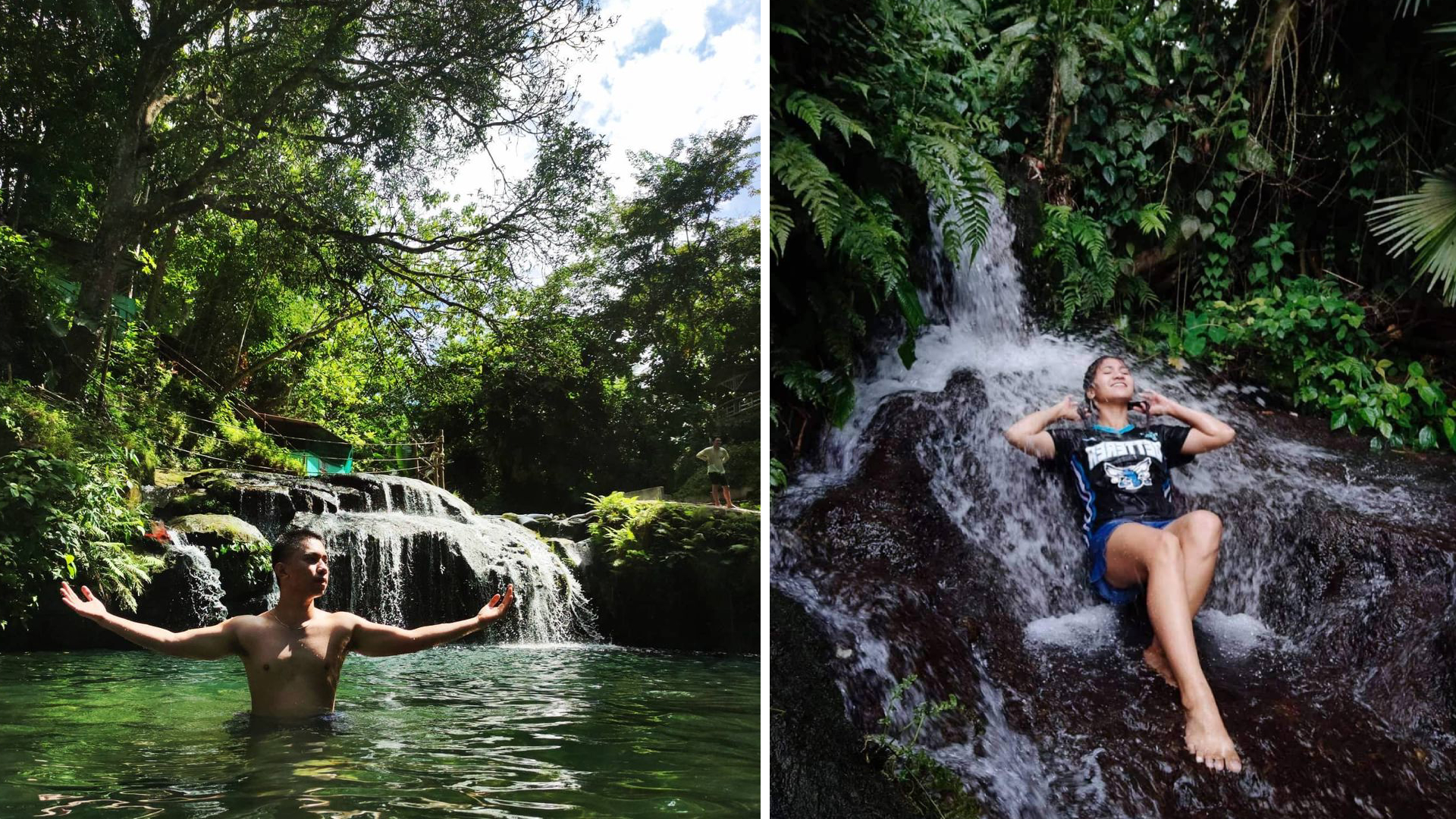 Photos taken at MSSL Resort at Balite Falls.
Image adapted from: @rich_hardayala, @hannahmarchelle3997
Snap as many photos as you want for that perfect IG-worthy, nature-aesthetic photo.
Address: Balite Road, Amadeo, 4119 Cavite
Opening hours: 6am-5pm, Daily
Contact: 0906 501 1626 | 0926 198 2789
Balite Falls Resort's Facebook page
---
2. Hike the trail at Buhay Forest in Magallanes
---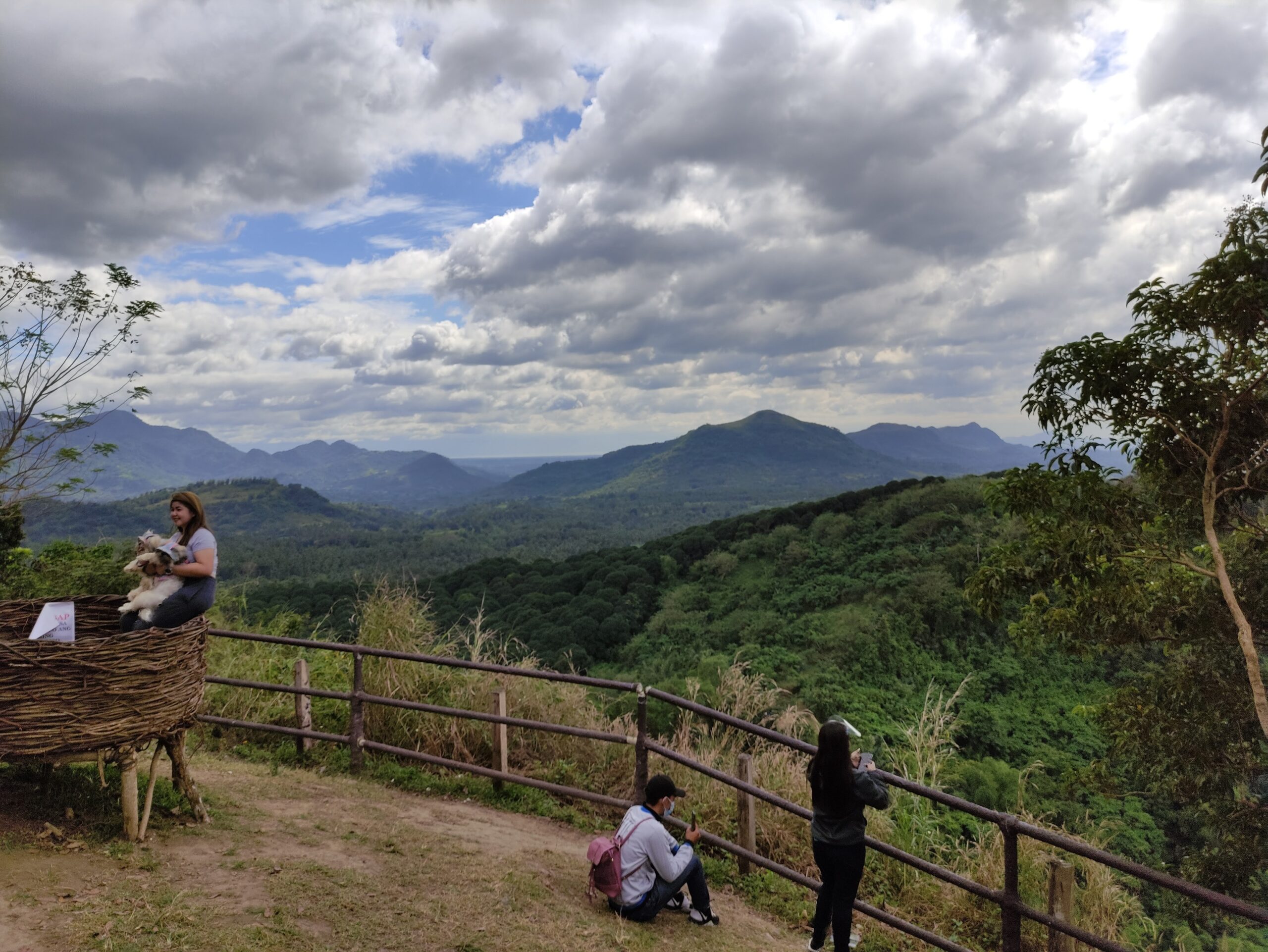 Image credit: windy air
Buhay Forest in Magallanes will be great for you if you like exploring eco-tourism destinations. If you're a beginner, you'll find the forest's short trek struggle-free, thanks to the flat and grassy pathway and cemented steps.

Image adapted from: Alvin Ray, Heart Heart
Explore the magnificent hill views, sit on a hillside swing, or take photos in the mini tree house with the good company of your friends.
Address: Magallanes, Cavite
---
3. Climb Mount Pico De Loro for a stunning view
---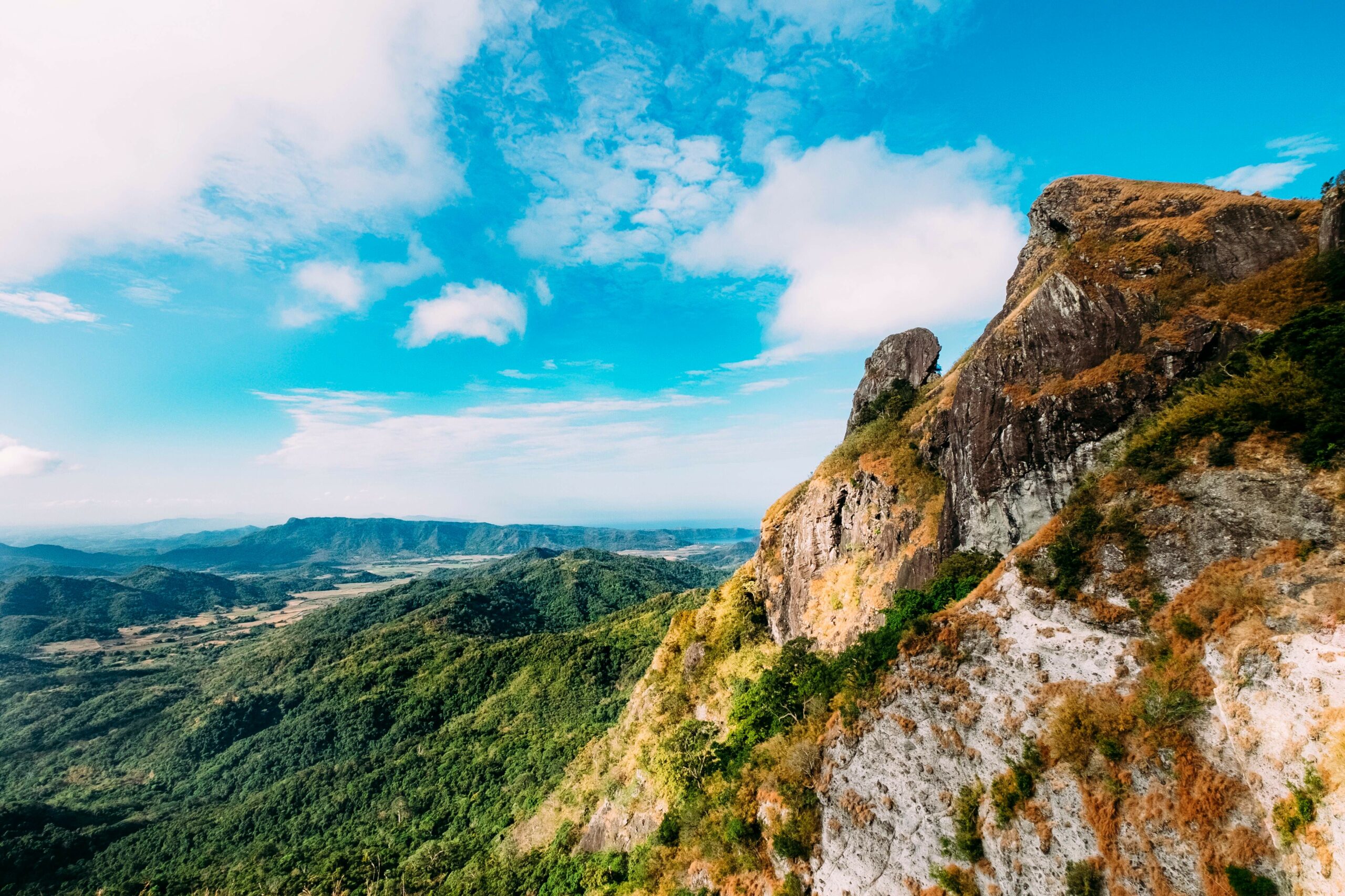 Image credit: Max Donovan
If you're into mountaineering, you can try climbing Mount Pico De Loro in Maragondon for a challenging trek. Also known as Mount Palay-Palay National Park, the third highest mountain in Cavite is a climb that'll get you to the top in just 2-3 hours.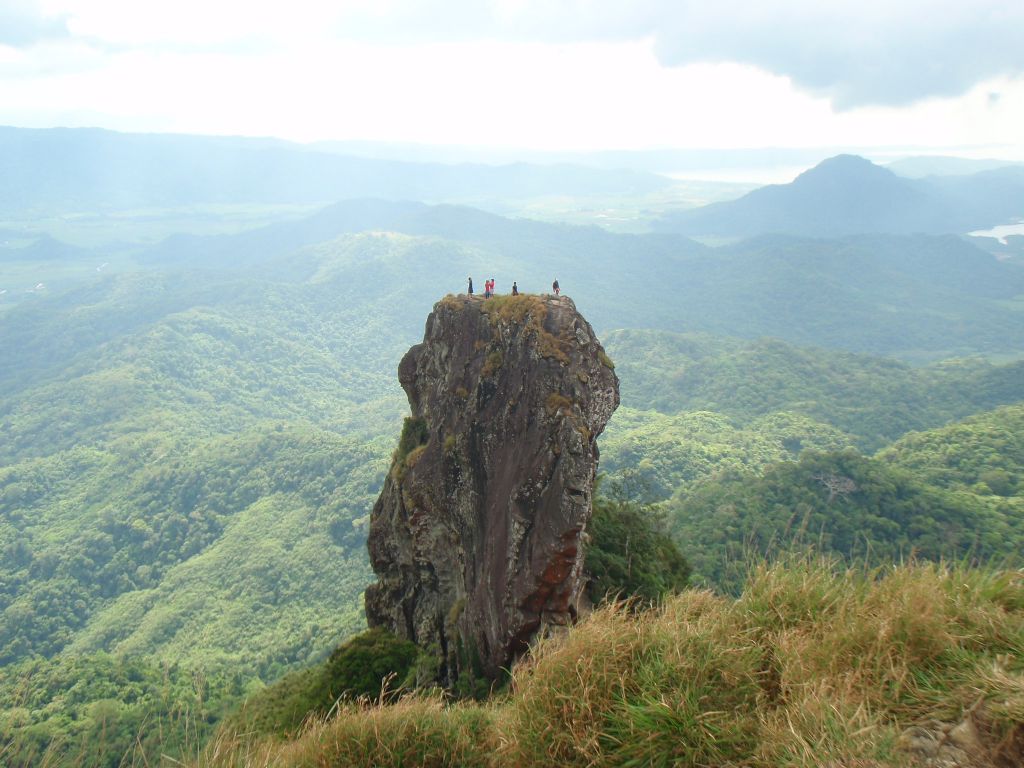 Image credit: Max Donovan
Beginners are welcome to climb the mountain for an educational experience. But it is advised that only advanced trekkers climb all the way up the vertical summit as there will be steeper rocky trails and uneven surfaces. You can ask for a guide when necessary.
Once at the top, you'll be rewarded with a magnificent view, fresh air, and a check in your mountain climbing bucket list.
Address: Maragondon, Cavite
---
– Family-friendly activities –
---
4. Shop for plants in Silang – for plantitos and plantitas
---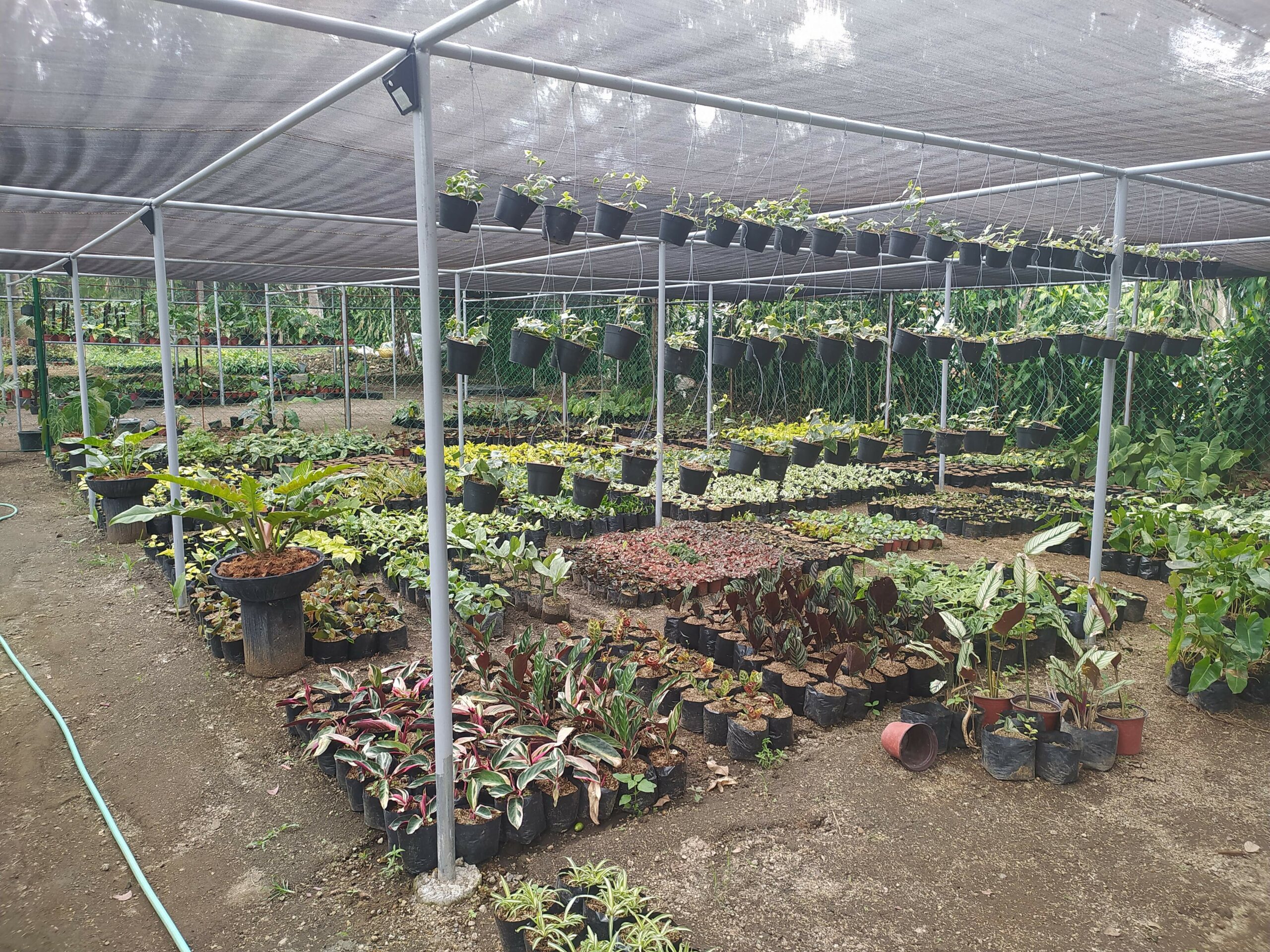 The Plant Nursery By: Pat Malelang in Silang, Cavite.
Image credit: Marjorie Ann Magno
For plantitos and plantitas, you'll surely enjoy going to Silang, Cavite as it's considered one of the best places to find a variety of plants and flowers to take home with you.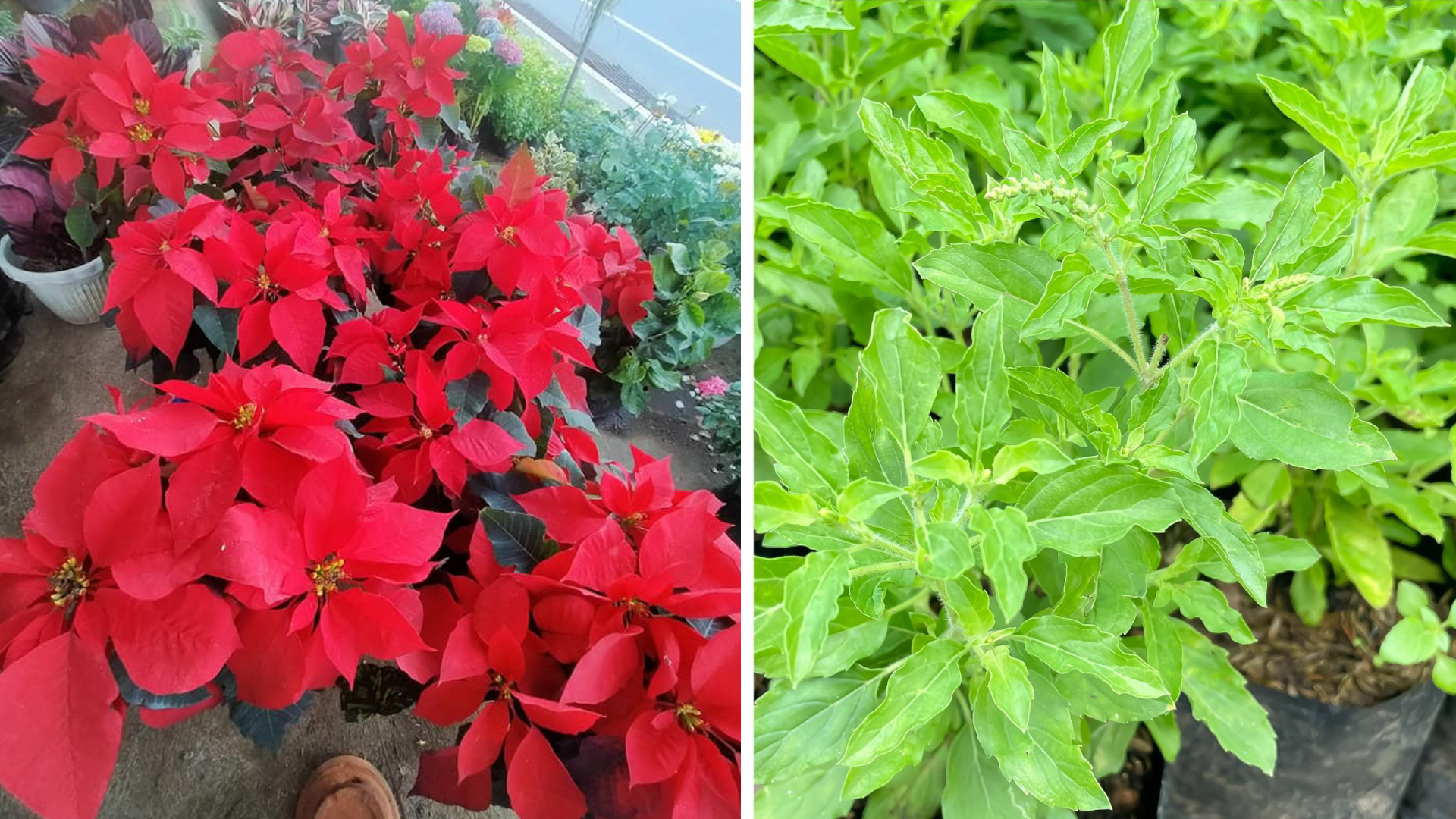 Poinsettias from Hanjelson Garden (left) and Holy Basil herbs (right) from Herbal Plants & more.
Image adapted from: Hanjelson Garden, Herbal Plants & more
Depending on what you're looking for, plant growers in the many shops around the area are ready to help and offer their unique and imported plants from other countries.
Hanjelson Garden, for example, is a garden center that offers orchids and ornamental plants such as Poinsettia and Stargazer flowers. On the other hand,  Herbal Plants & more Plantopia's Garden grows aromatic shrubs and herbs from Flat Parsley to Holy Basil.
Hanjelson Garden
Address: 44-45, R-2, Silang, Cavite
Opening hours: 6am-7pm, Daily
Contact: 0995 121 7558
Email: [email protected]
Hanjelson Garden's Facebook page
Herbal Plants & more Plantopia's Garden
Address: Brgy. Ulat, Silang, 4118 Cavite
Opening hours: 6.30am-5pm, Daily
Contact: 0919 458 3145
Email: [email protected]
Herbal Plants & more's Facebook page
Also, check out this public Facebook group for areas in Silang to find the plants you're looking for.
---
5. Visit animals at Yoki's Farm in Mendez
---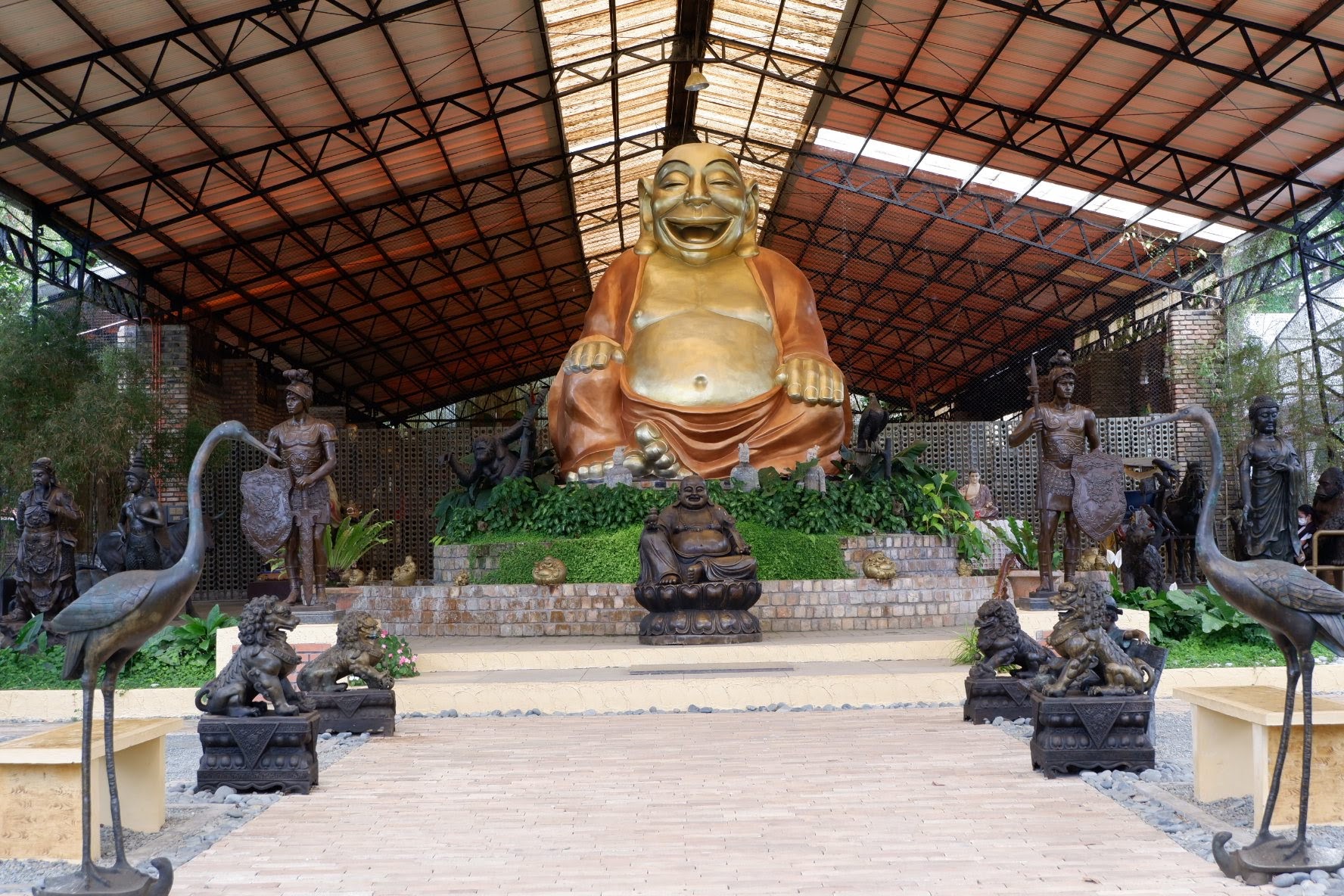 Image credit: Maria Kristina Paguibitan
Animal lovers in your barkada will love Yoki's Farm in Mendez, Cavite. You'll be able to spend lots of time with different animals such as zebras, tortoises, and ostriches.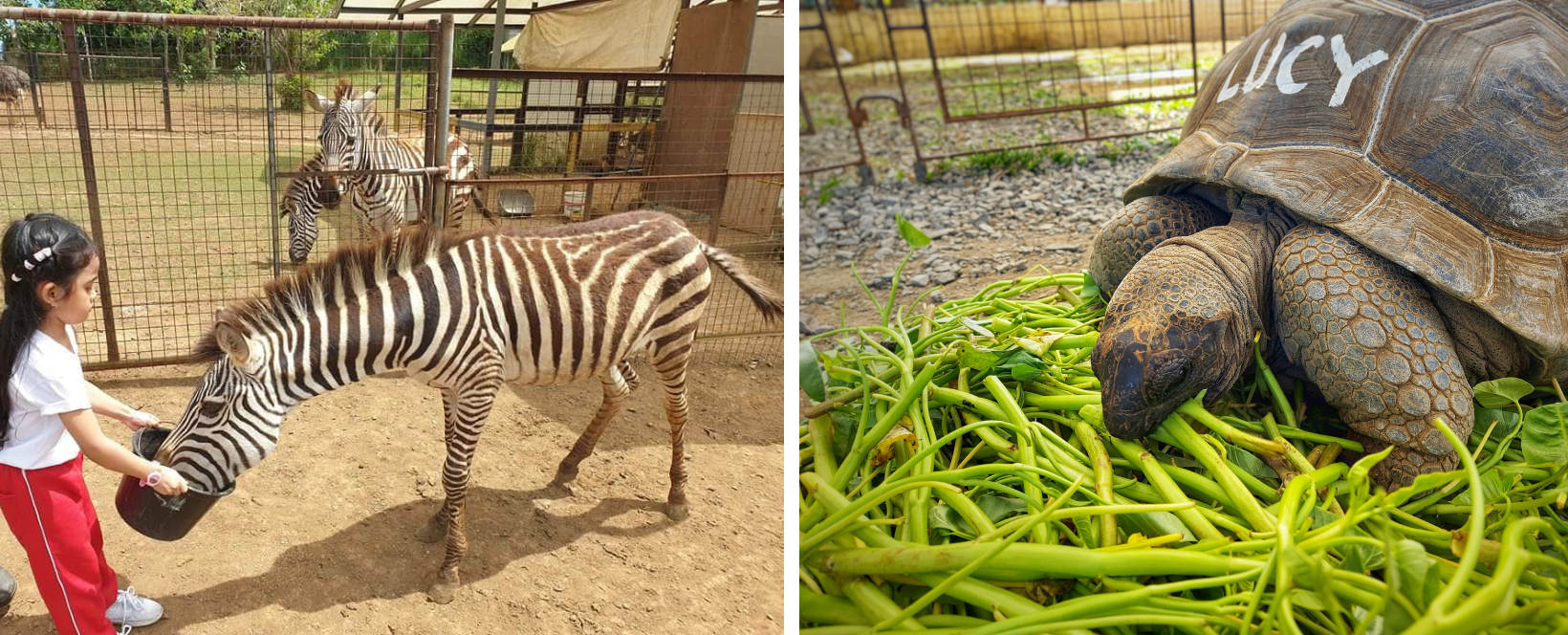 Image adapted from: Yoki's Farm, Shara Nox
Additionally, this place is great for families as there are kid-friendly activities to do at the farm, such as feeding animals or petting them gently with guided supervision.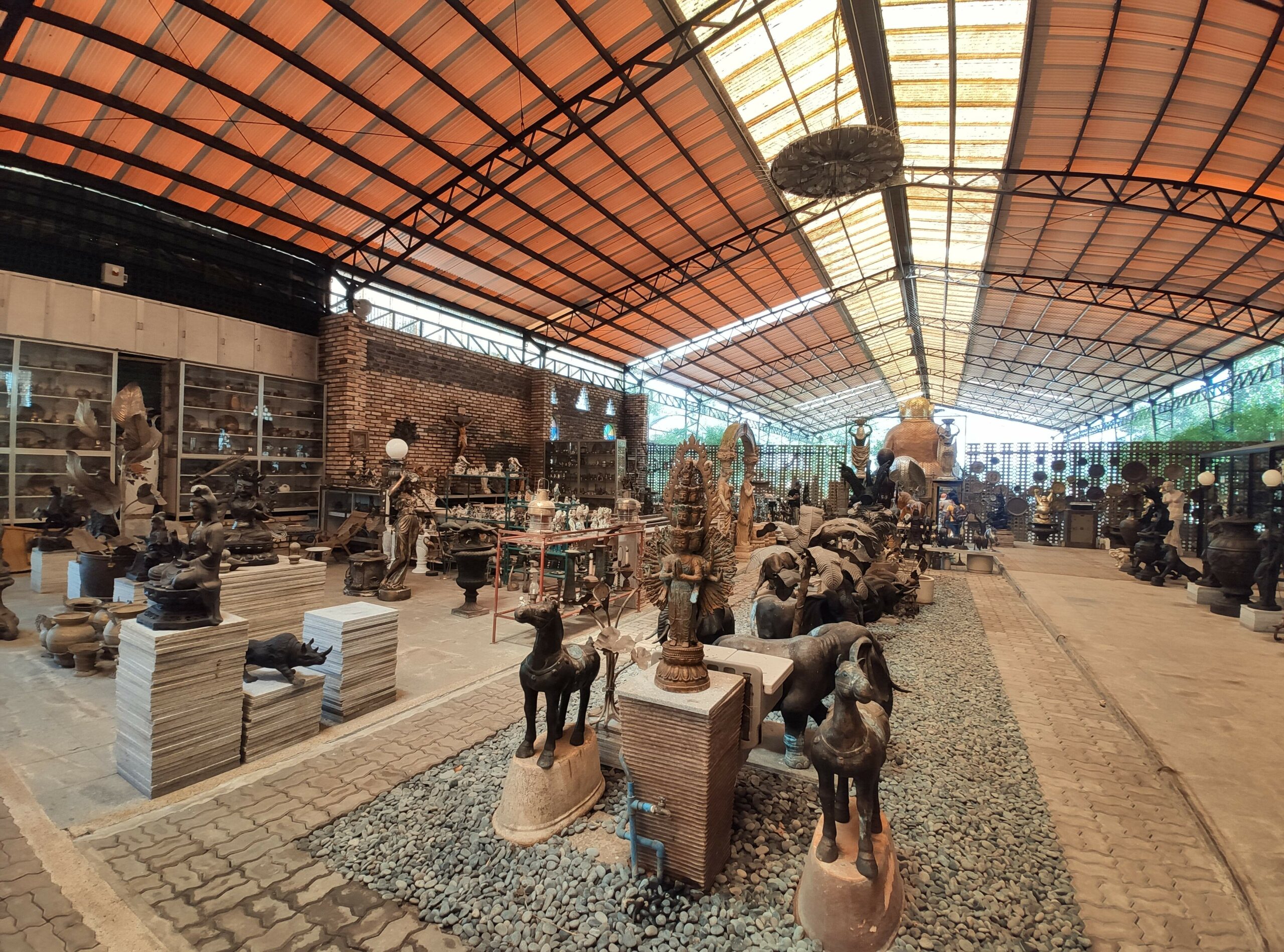 Image credit: Sam Soliven
You can also explore the farm's museum that's filled with artifacts, from animal statues to old pottery crafts. As some of the artifacts are fragile, it's best to maintain distance when looking at the artifacts for safety measures.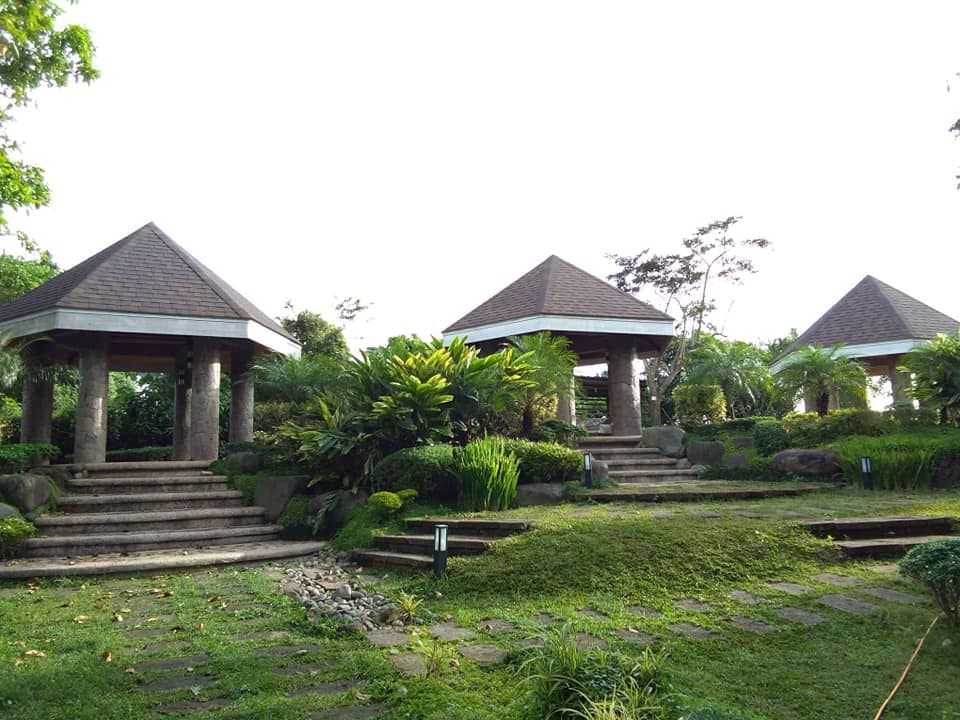 Image credit: Yoki's Farm
While the farm has a food court where you can buy snacks and drinks, you're free to bring your own food inside the farm for a fee starting from P500-P1,000 (~USD9.05-USD18.10). Your family and friends can have a picnic at one of the gazeboes in the area.
Walk-ins are allowed when visiting the farm, but they advise that you book your visit ahead for a worry-free and seamless experience.
Address: 003 Tabluan Road, Palocpoc 1, 4121 Mendez, Cavite
Opening hours: 7am-5pm, Daily
Contact: (04) 1586 4330 | 0999 994 9603 | 0966 596 0146 | 0917 638 3040
Email: [email protected]
Yoki's Farm's Facebook | Instagram
---
6. Check out Boracay de Cavite – a "Boracay" beach for northerners
---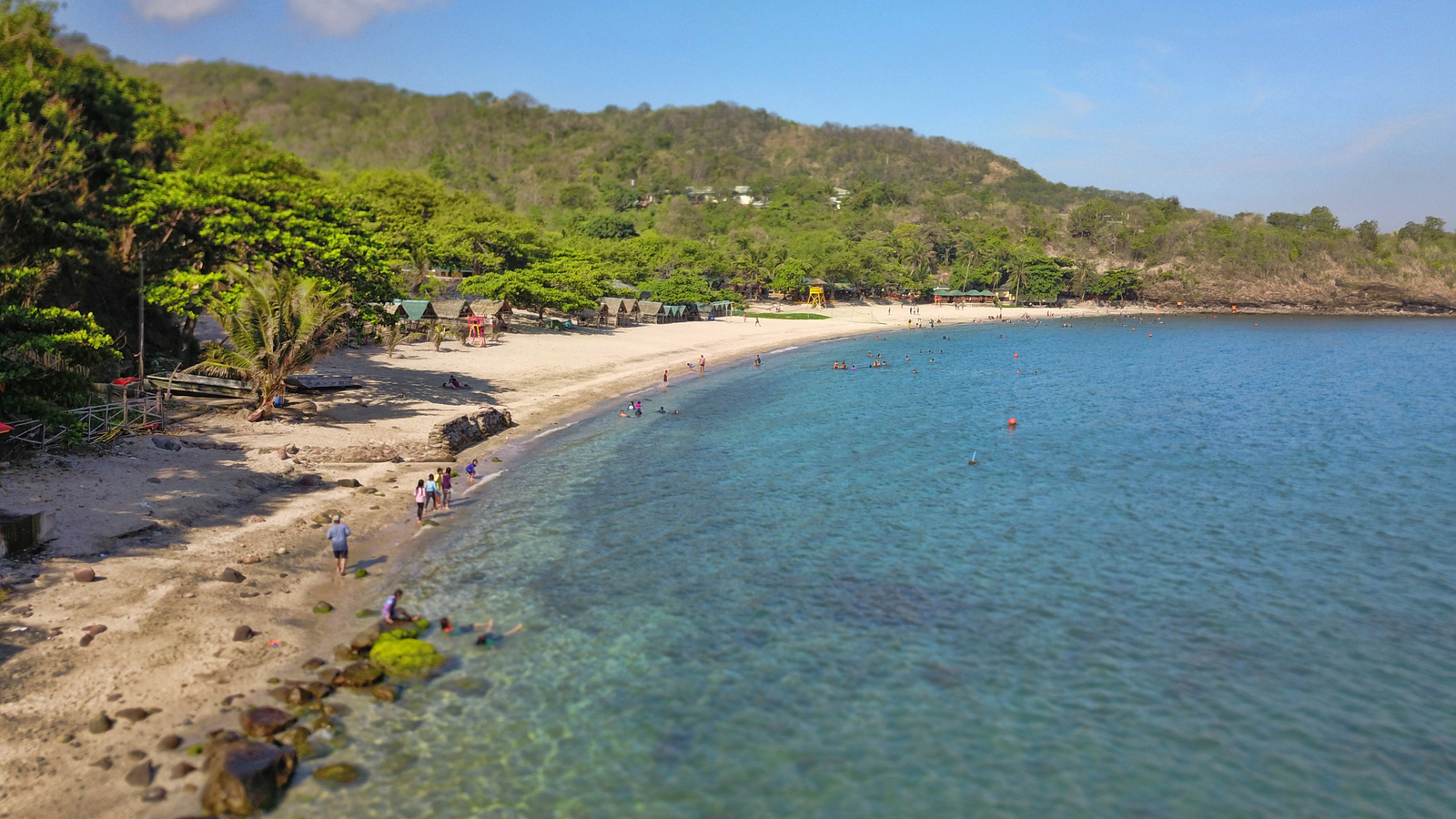 Image credit: Jerico San Andres
It would surprise you – and some locals – that Cavite has its very own Boracay located in Ternate. From the white sand to the clear water as well as island-hopping opportunities, Boracay de Cavite – also known as Katungkulan Beach Resort – offers a Boracay-like beach experience without having to ride the ferry.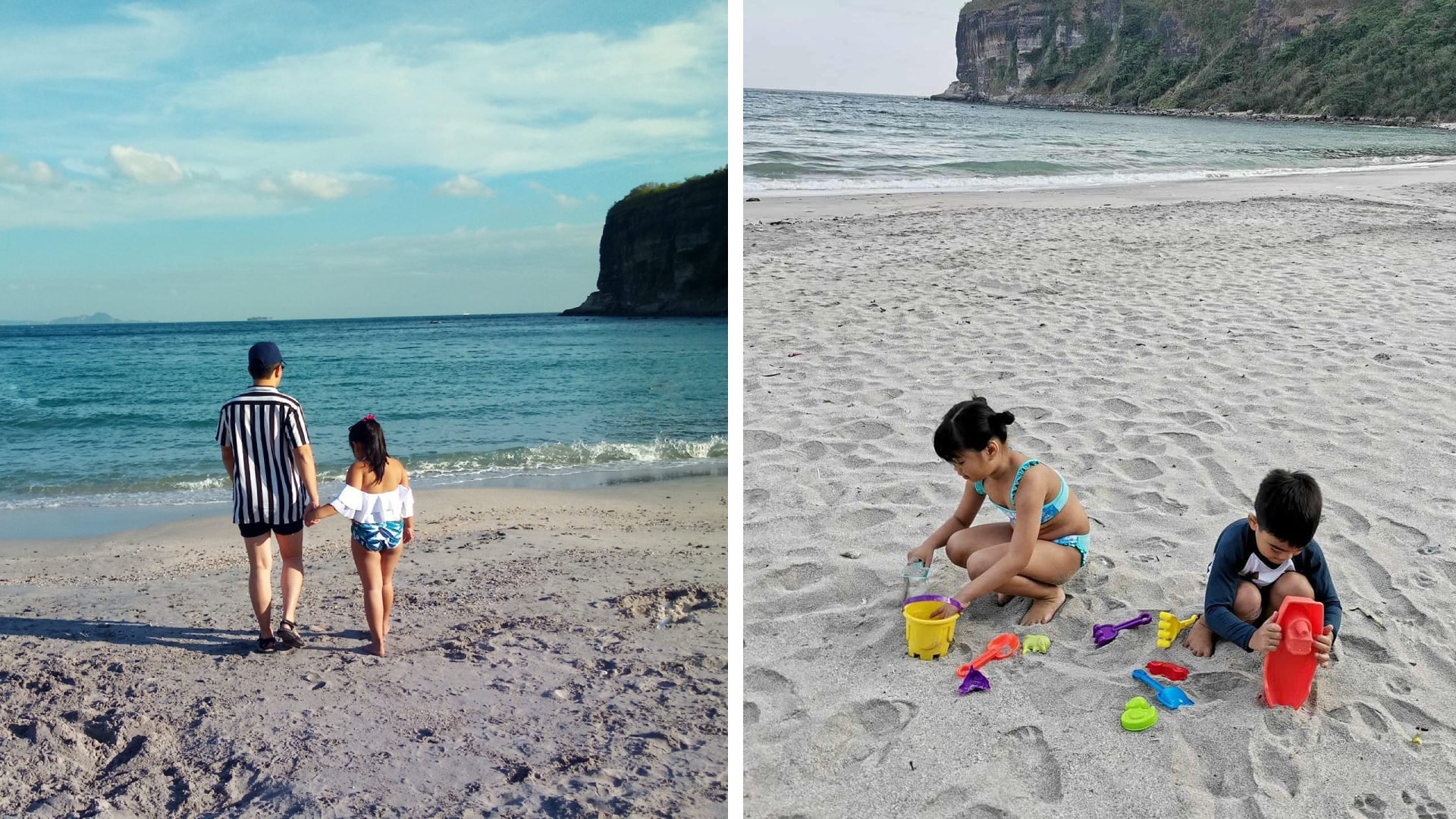 Image adapted from: Ngoho Cañete Jastine, @aaronolaes
Take a stroll, snap pictures against the fine sand, have a refreshing swim in the water, or bathe in the sun for a glowing tan. You can even bring the whole family with you for a fun day out – organize a picnic and build sandcastles with the young ones.
Address: Sitio Calumpang Sapang 1, Ternate, Cavite
Contact: 0999 402 4152 | 0935 452 3550
---
– Food trip in Cavite –
---
7. Hunt for the best Tapsilog around Cavite
---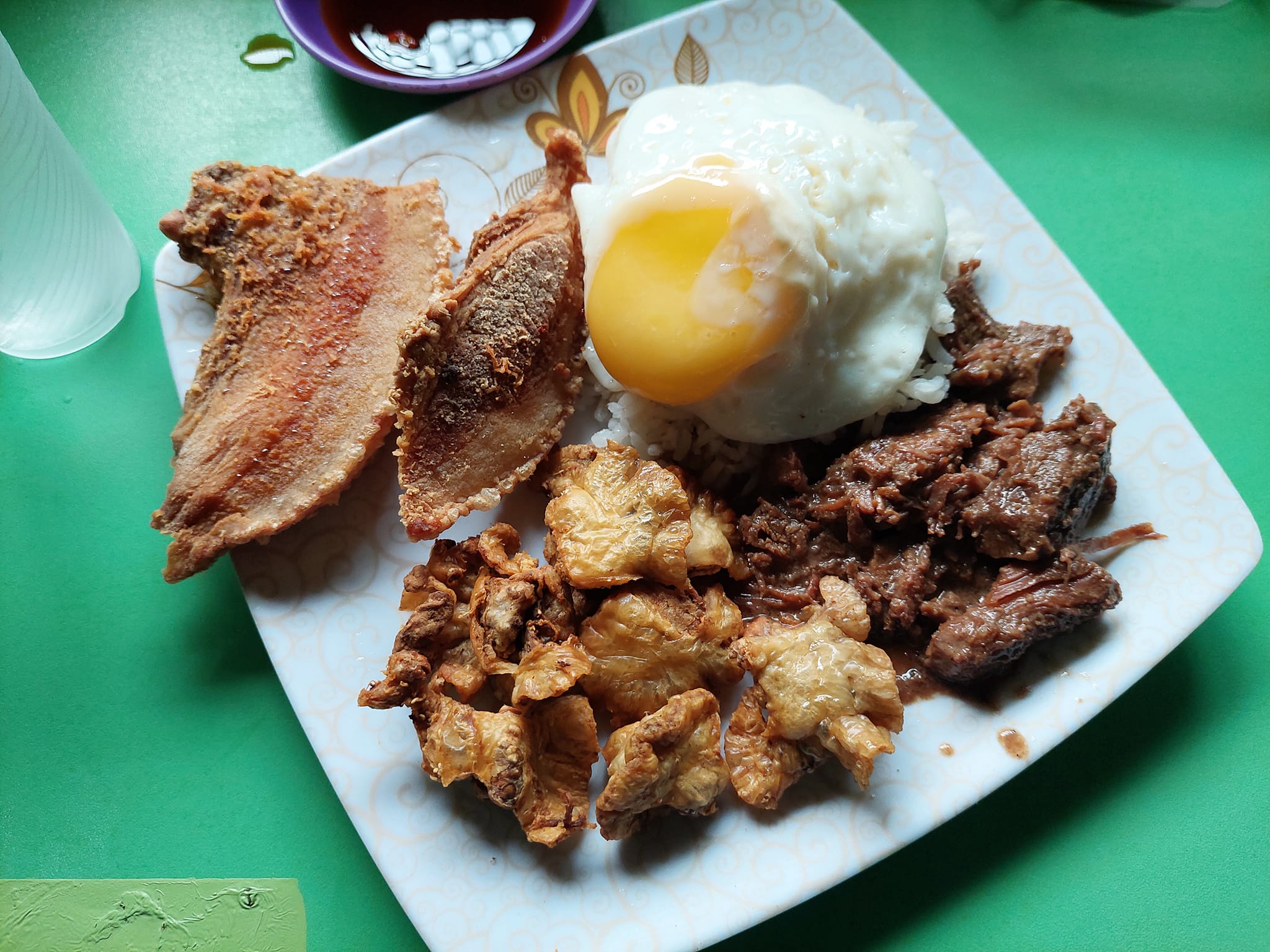 Image credit: Lakwatsero Caviteño
Tapsilog is a dish comprising pan-fried beef, garlic fried rice, and eggs sunny side up. It's so popular among Filipinos that it can be eaten for breakfast, lunch, or dinner. In Cavite, you can go hunt for several tapsihan eateries – shops that mainly serve tapsilog meals.
You can even find places that serve the dish according to your preference. Some places cook the beef until they're almost charred for a crispy texture while other serve them tender and brown for easy chewing.
There are also places where you can pair the fried beef with other dishes such as chicharong bulaklak (deep fried pork mesentery) and pork chops for a heftier meal.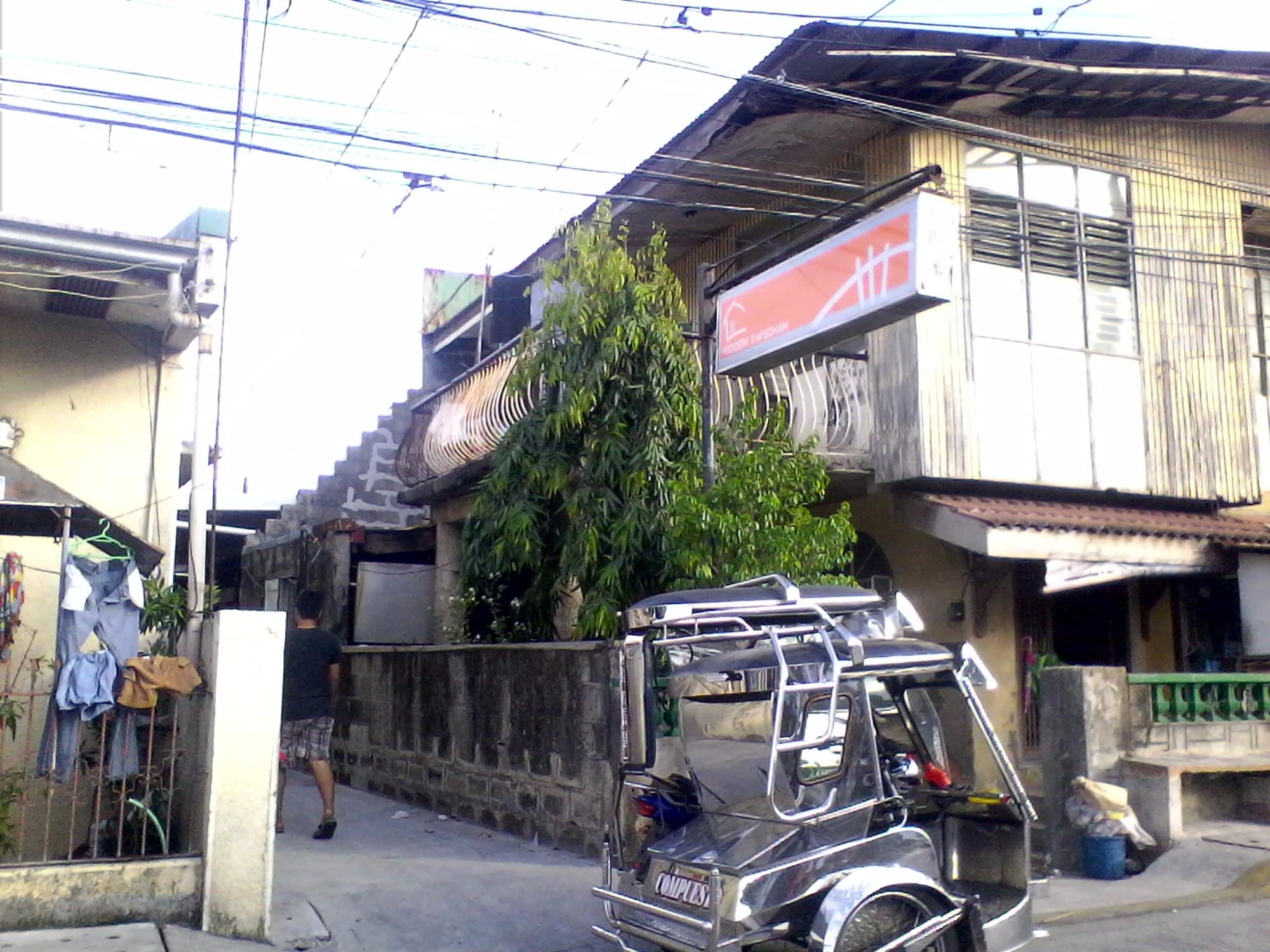 Image credit: Tripadvisor
What's more, there are small hidden locations where you can find tapsilog. Meters away from the Kawit Church, the Hidden Tapsihan can be found within a residential area, free for exploration and dining.
According to previous customers, the place had a nice ambiance that would make you feel at home. Furthermore, others commented that the beef was tender and that the garlic rice tied the whole dish together deliciously.
Address: Kawit, Cavite
---
8. Eat a special Digman Halo-Halo in Bacoor
---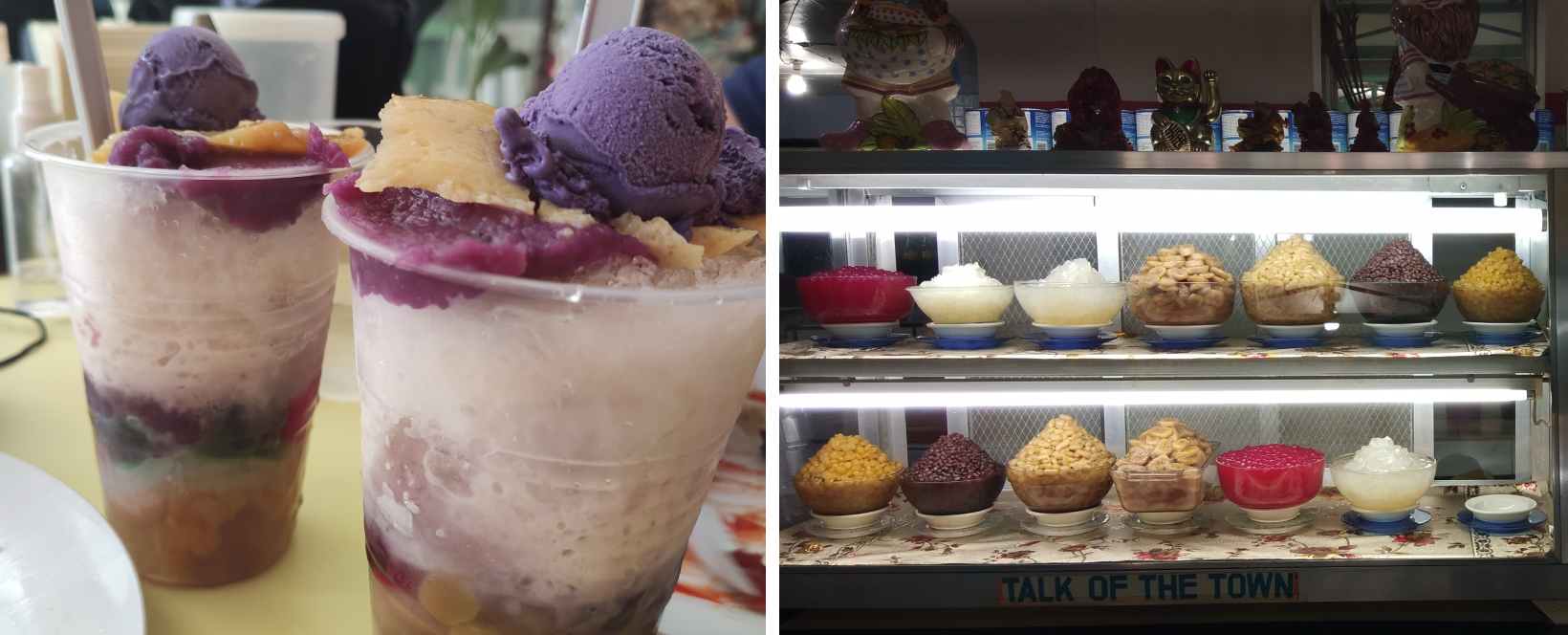 Image adapted from: cams gallardo,  Christine Gache
Halo-halo has always been a crowd favorite dessert in the country, whether it's for a special occasion or to cool off in the hot weather.

Image credit: Original Digman Halo-halo
If you consider yourself a halo-halo connoisseur, visit Bacoor, Cavite to get a taste of the special halo-halo in Digman, a small barangay (borough) that has been serving the dessert since 1969.
We recommend you try the dessert at the eatery, Original Digman Halo-Halo and Home Made Siopao. Enjoy the taste of shaved ice, evaporated milk, and various other ingredients such as sweetened plantains, nata de coco (coconut gel), and sago. What's more, it's topped with a scoop of ice cream and a piece of leche flan (caramel custard) for a totally refreshing and sweet treat.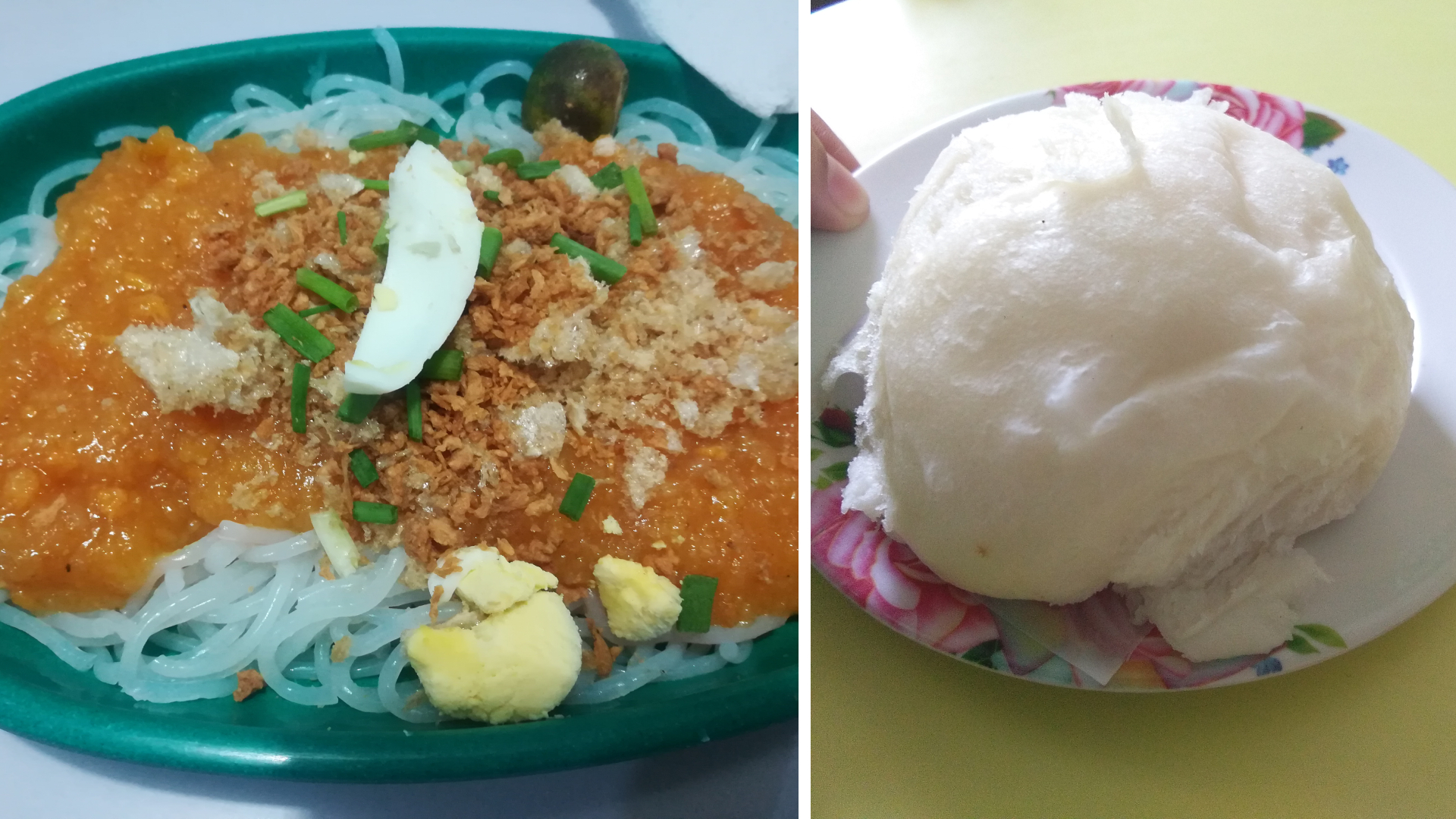 Image adapted from: VIK SAN DIEGO, Faye Agatha Mendoza
You can also try other dishes served at the eatery such as their homemade siopao (steamed pork buns) (P22, ~USD0.40), pansit palabok (P50, ~USD0.91), and mais con yelo (P50, ~USD0.91).
Address: 82 Rubio Street, Digman, Bacoor, Cavite
Opening hours: 8am-9pm, Daily
Contact: 0997 250 4986
---
9. Enjoy a warm bowl of bulalo in Tagaytay – comfort food for rainy days
---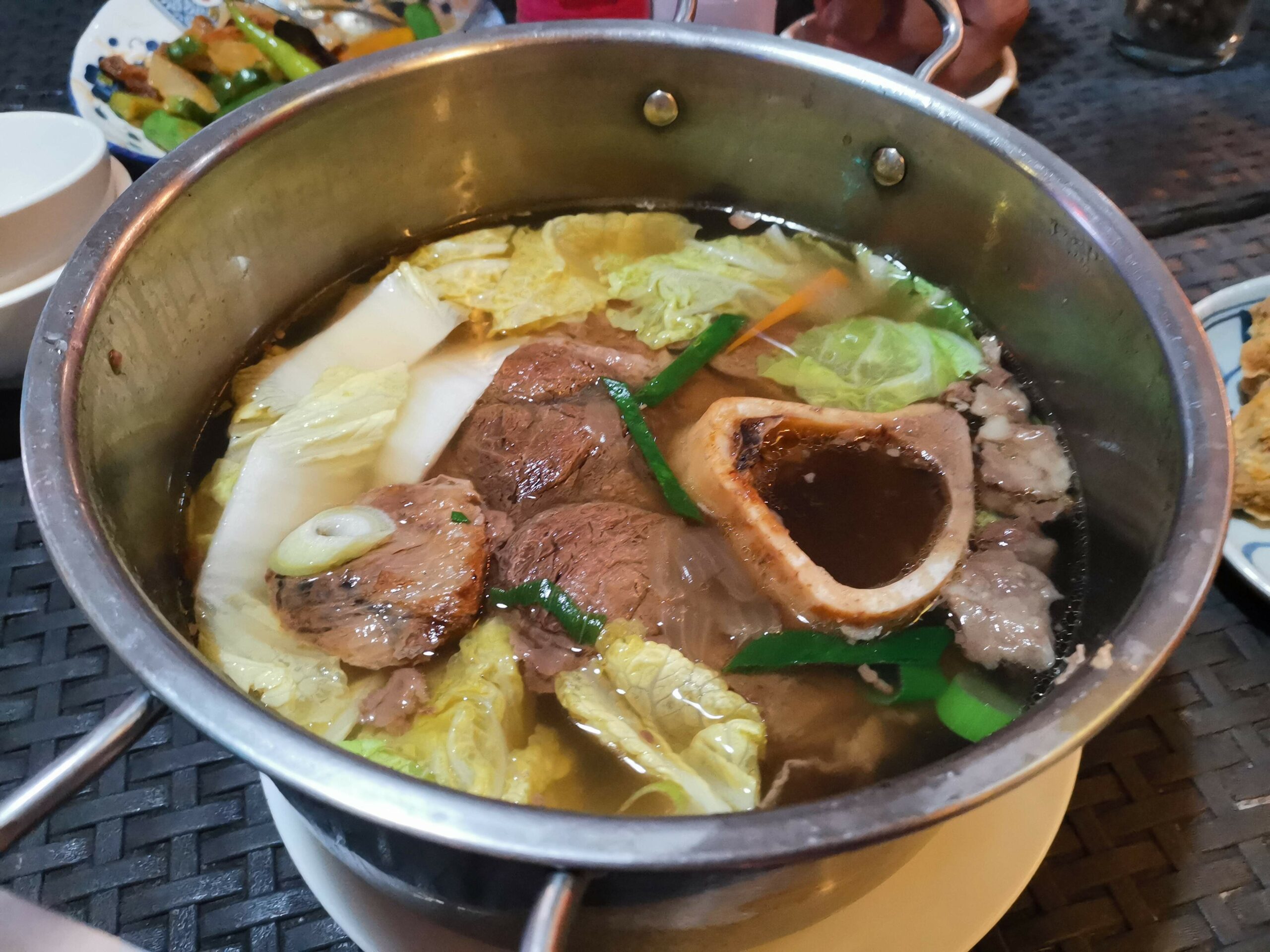 Bulalo at Bulalo Capital in Tagaytay, Cavite.
Image credit: SiopaoNiBunjing
Aside from halo-halo and tapsilog, bulalo is another dish that's quite popular in Cavite, specifically in Tagaytay. You'll be able to pass by lots of restaurants that you can choose from to enjoy a nice, hot bowl of bulalo – especially on rainy days.
Bulalo Capital, for instance, serves a generous portion of four different versions of bulalo – Bulalong Tagaytay (P585, ~USD10.59), Dragon Bulalo (P715, ~USD12.94), Kimchi Bulalo (P580, ~USD10.50), and Sizzling Bulalo (P580, ~USD10.50).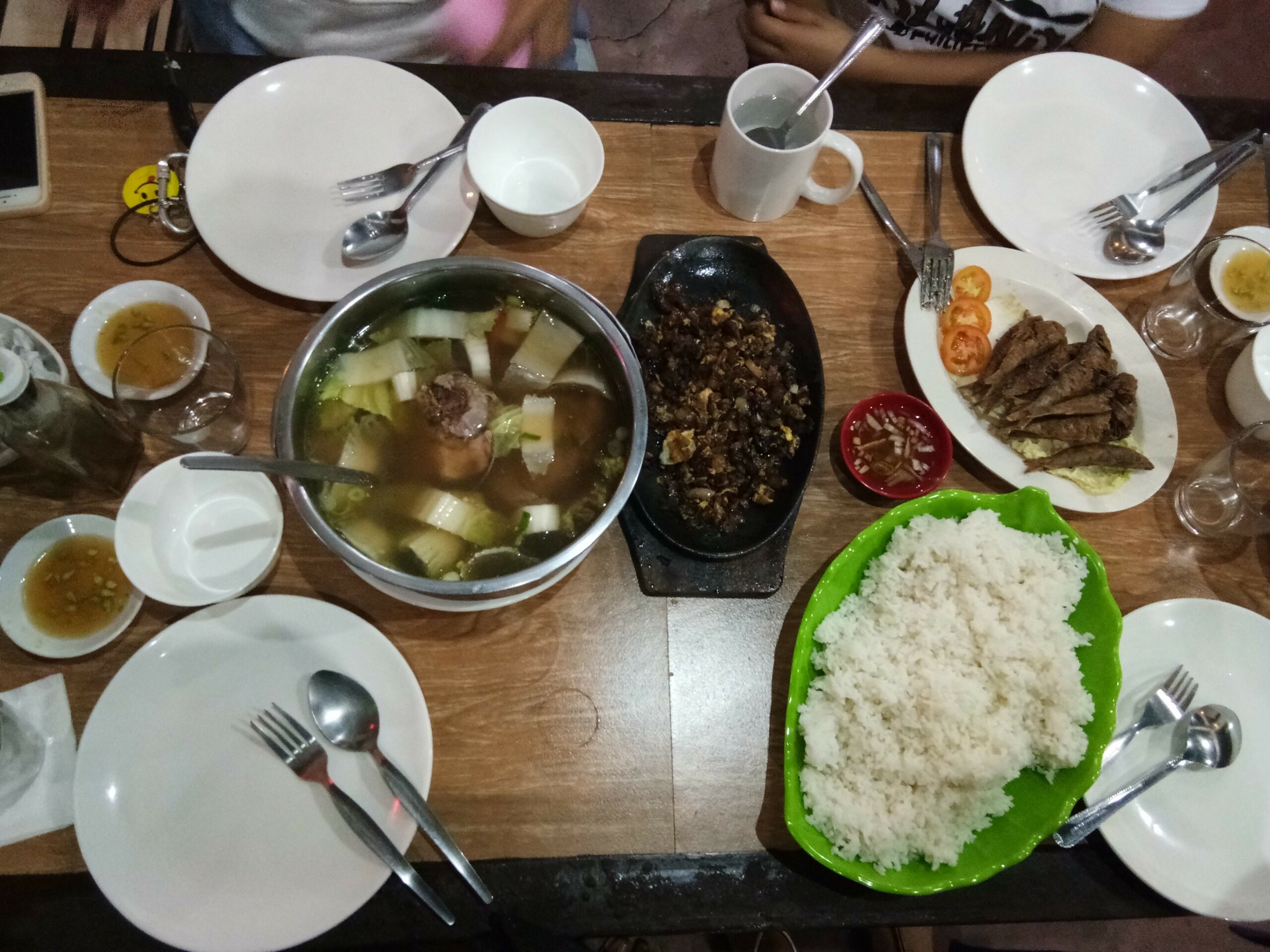 Bulalo, tawilis (fresh water sardines), sizzling sisig, and rice.
Image credit: Faith Jovie Burgonio
Additionally, you can get other Filipino dishes to go with the Bulalo or better yet, meal sets (from P875, ~USD15.84) that can feed up to 15 people. Great for sharing with your barkada.
Bulalo Capital 
Address: Tagaytay-Nasugbu Highway Beside Total Gasoline Station 4120 Tagaytay City, Cavite
Opening hours: 24 hours, Daily
Contact: 0930 224 1414
Email: [email protected]
Bulalo Capital's Facebook page
---
Things to do in Cavite
---
As you can tell, Cavite has much to offer you. When you decide to drive by, you can check out any activity on this list for that much needed quality time with your barkada.
You'll leave feeling relaxed and energized by the end of your trip.
Also check out:
---
Cover image adapted from: Max Donovan, @rich_hardayala, Yoki's Farm, Marjorie Ann Magno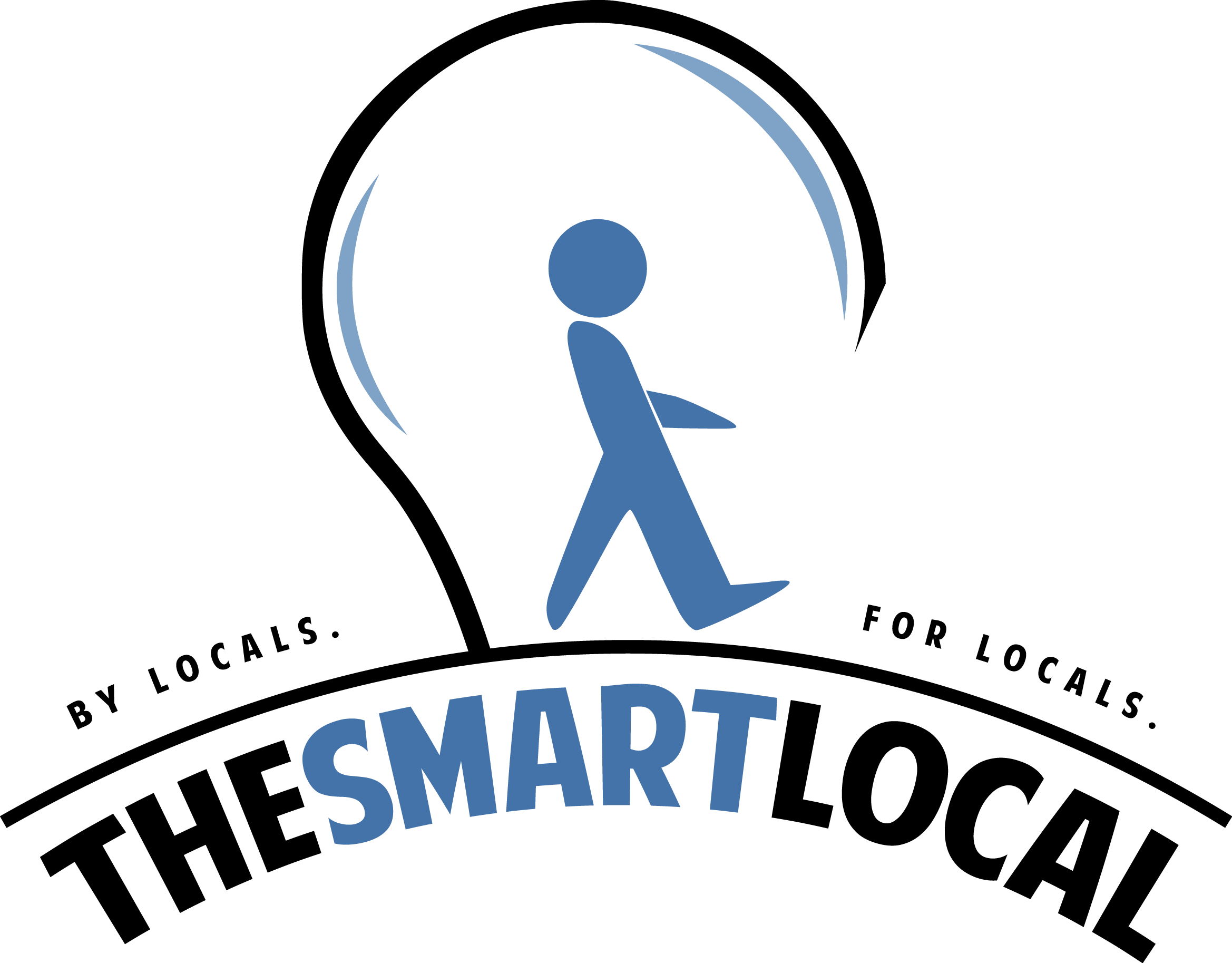 Drop us your email so you won't miss the latest news.