Cliff jumping from 50-feet-high rock formations
---
The province of La Union is famous for its beaches, but there is so much more to the place than San Juan's resort strip. To discover La Union's natural wonders, try going off the beaten path. For adventure seekers, Tangadan Falls in San Gabriel, La Union is the perfect place to go.
Most tourists who come here are content with jumping from one of the 20-foot rock formations – no easy feat – or the much lower jumping spots around the waterfalls. However, experienced adventurers can tackle the highest point you can jump from here, at 50 feet. 
---
Going to San Gabriel, La Union
---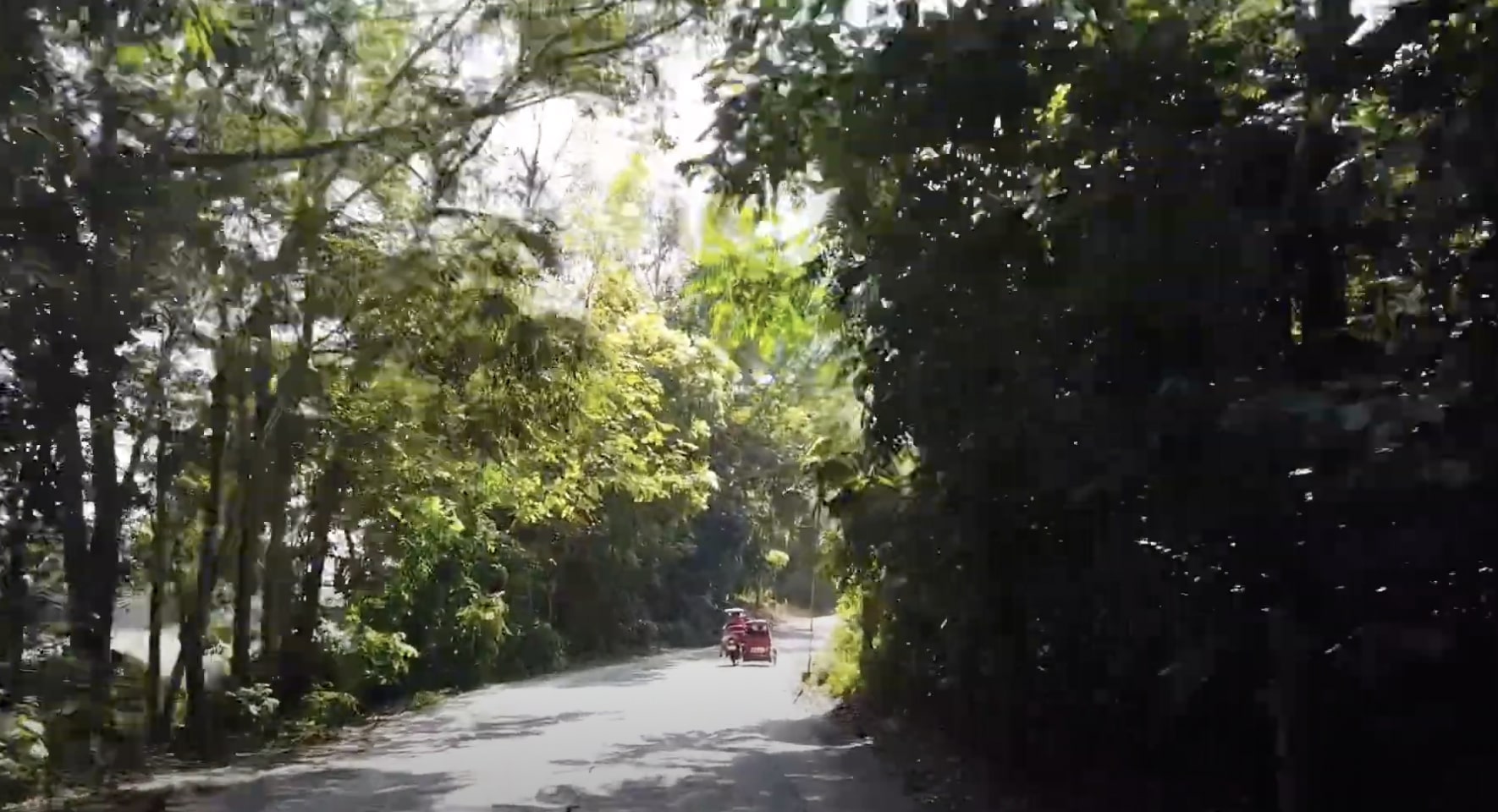 A tricycle going to San Gabriel, La Union
Image adapted from: ARMAN TV
Because it is in the mountains of a rural town, there aren't too many tourists that go to Tangadan Falls.
From the municipal hall of San Juan, La Union or any point along the National Highway in San Juan, you can ride a jeepney for P20 (~USD0.40) or a tricycle for P50 (~USD1) to San Gabriel. If you tell the driver that you're going to Tangadan Falls, they will drop you off in an area where there are habal-habal or motorcycle taxis.
---
Getting to Tangadan Falls
---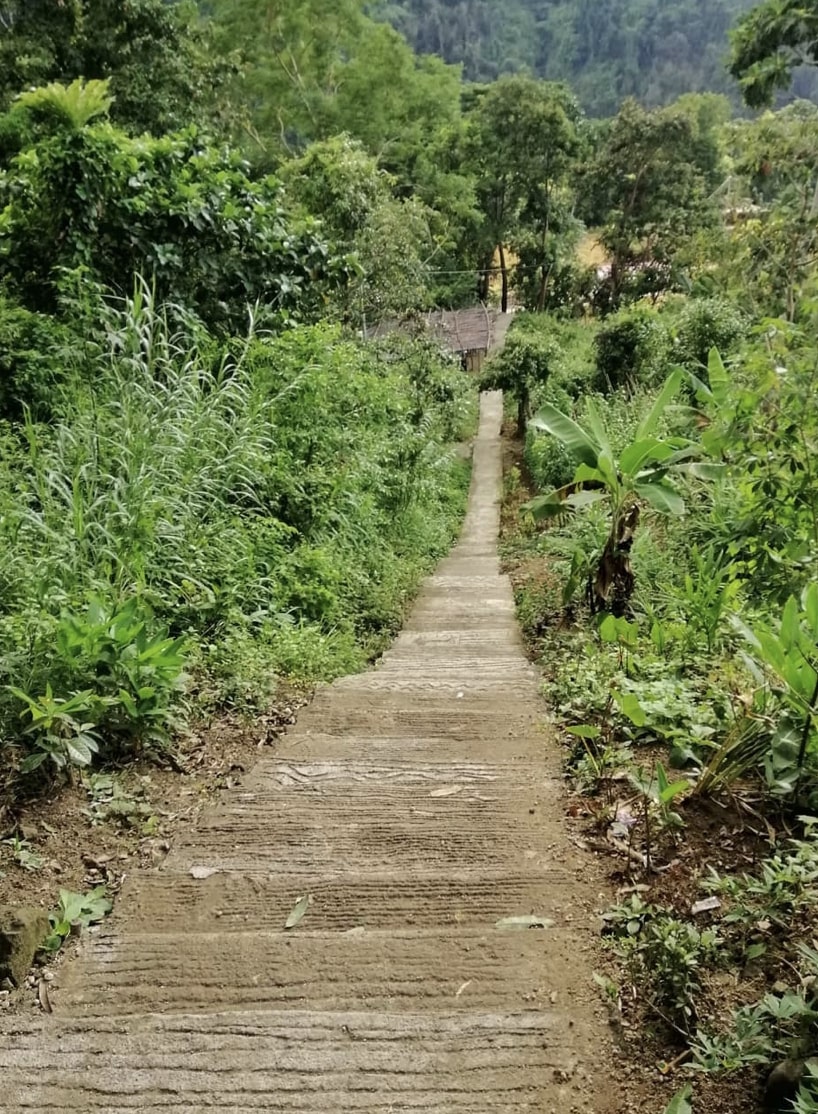 Part of the 10-minute trek to Tangadan Falls is a narrow, cemented path
Image adapted from: @alfredventures
You can get to the attraction in 2 ways. The easiest and fastest option is a 30-minute habal-habal ride that will cost you P250 (~USD5.02) per motorbike. After this, you'll still need to trek downhill for 10 minutes to the falls itself.
You can also opt to trek to Tangadan Falls for an hour to an hour and a half. For first-timers, hiring a tour guide is advised. Getting a guide usually costs P500 (~USD10.05) for a group of five. The trail is along the scenic Baroro River, so it'll surely be worth your time and effort.
---
A thrilling experience for P30
---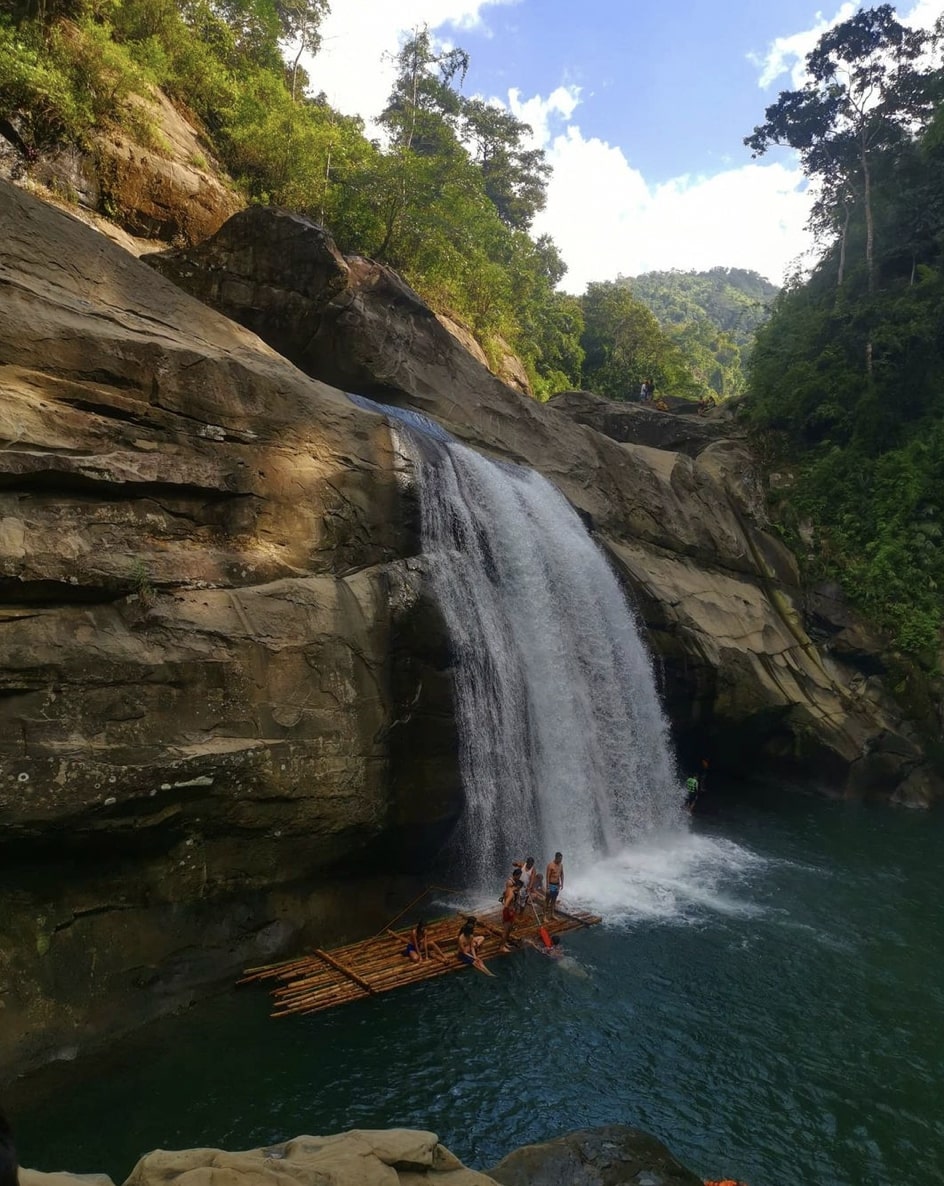 You can ride a raft to the foot of the waterfall to enjoy the cool mountain water
Image from: @photosofmemory
Once you get to Tangadan Falls, everything should be a breeze. The entrance fee costs P30 (~USD0.60) per person. You can also rent a life vest for P50 (~USD1.00) each so you can cliff jump and swim safely.
Besides cliff-diving and swimming, you can ride a raft and get as close as you can to the foot of the falls. With the help of a guide, you can also climb the rock formations and find water reservoirs between the rocks that can act as your private pool.
---
Other sights besides Tangadan Falls
---
If you're considering going to La Union, don't be afraid to go beyond the usual vacation spots. The town of San Gabriel alone has plenty of other waterfalls so you can go waterfall-hopping. The best time to visit these falls is between November and April.
It may take a bit more time and effort to go off the beaten path, but the experiences you get and the sights you see are always worth it. Remember to put your safety first, though, and leave things like 50-feet plunges to the pros.
Also check out:
---
Cover image adapted from: @justgelo31 and @slambanog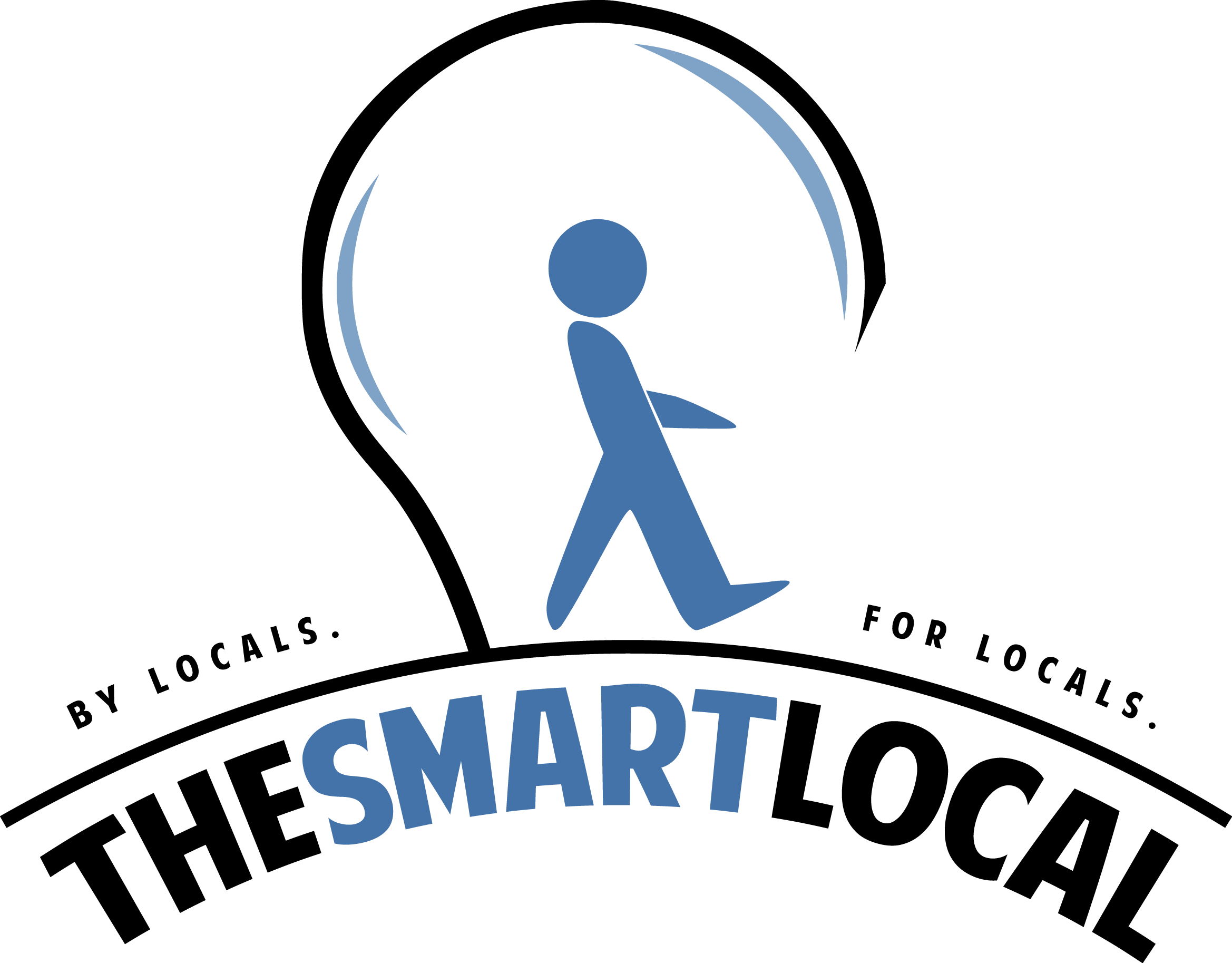 Drop us your email so you won't miss the latest news.