Crystal clear waters and your "private" lagoon
---
Everyone's looking forward to traveling after the pandemic. For big city dwellers, the sea is surely at the top of post-COVID travel bucket lists. Instead of going to your usual beach spots once travel restrictions are lifted, we suggest that you visit the Insta-worthy Immuki Island in Balaoan, La Union. 
While the place is called an island, it's actually a bunch of coral rock formations. Between these are mini lagoons that can serve as your private pool if there aren't many other tourists around. Plus, the waters here are clear and refreshing. The fantasy-esque scenery is sure to make your mermaid or merman dreams come true.
---
Discover Immuki Island's rich marine life
---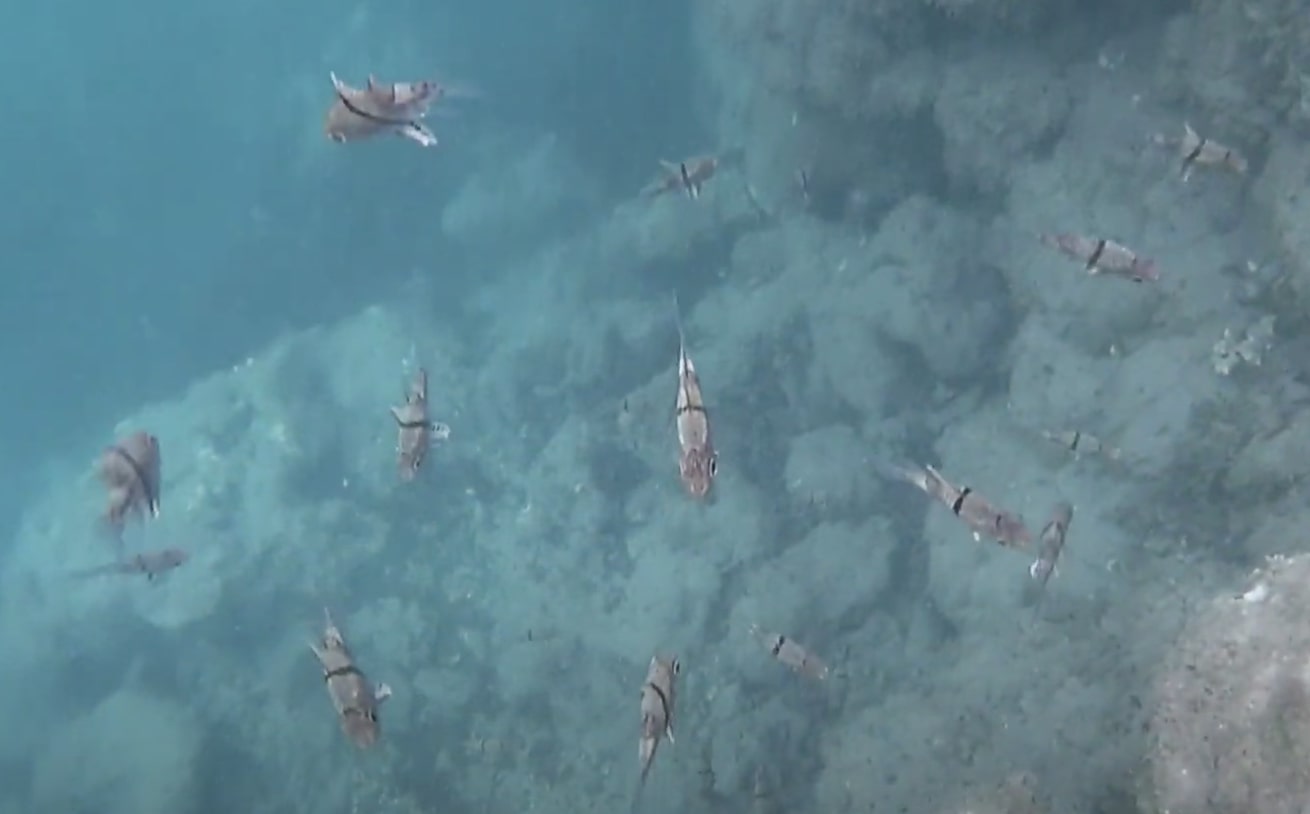 Bring your snorkeling equipment so you'll be able to sea the rich marine life
Image adapted from: Lente ni Bd
If you're into snorkeling or underwater photography, it's a good idea to bring your gear to Immuki Island. Here, you're bound to encounter a school of tiny fishes and other marine life in each of the lagoons.
Just one quick reminder before you start packing your suitcase, though. Besides your swimming attire, you'll need to bring thick-soled slippers. 
That's because you'll be treading on spiky coral rocks as you walk from the entrance to the main attraction and as you move from lagoon to lagoon.
---
Relax on nipa-roofed raft boats
---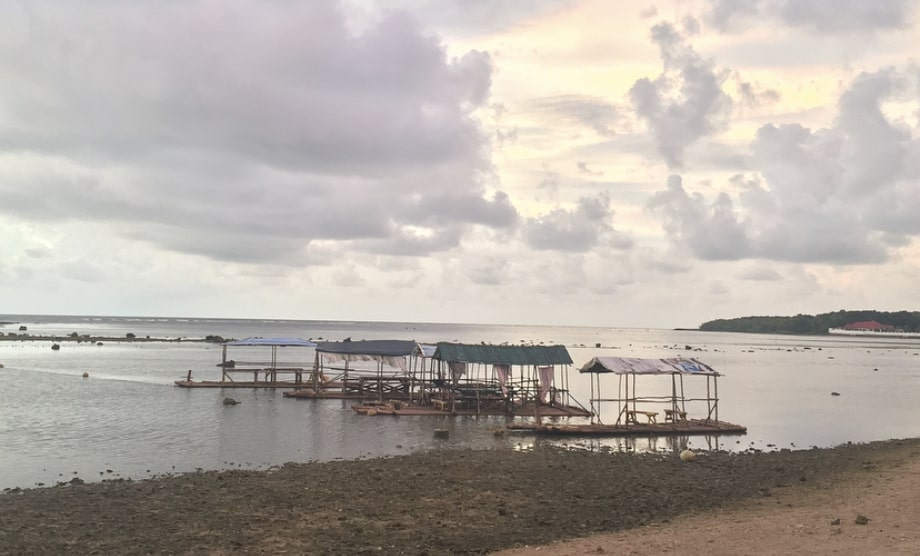 Locals rent out raft boats with nipa roofs to make traveling around the "islands" easier for tourists
Image adapted from: @rosario_jennifer
You certainly have the option to explore Immuki Island on foot. However, chartering a raft boat is a way to go around the various "islands" and explore different lagoons much faster.
If you're worried about staying under the heat of the sun for too long, the boat rental manongs have got you. You can opt to rent a raft with a nipa roof to shield you from the heat so you can best enjoy the place.
---
A budget-friendly tourist attraction
---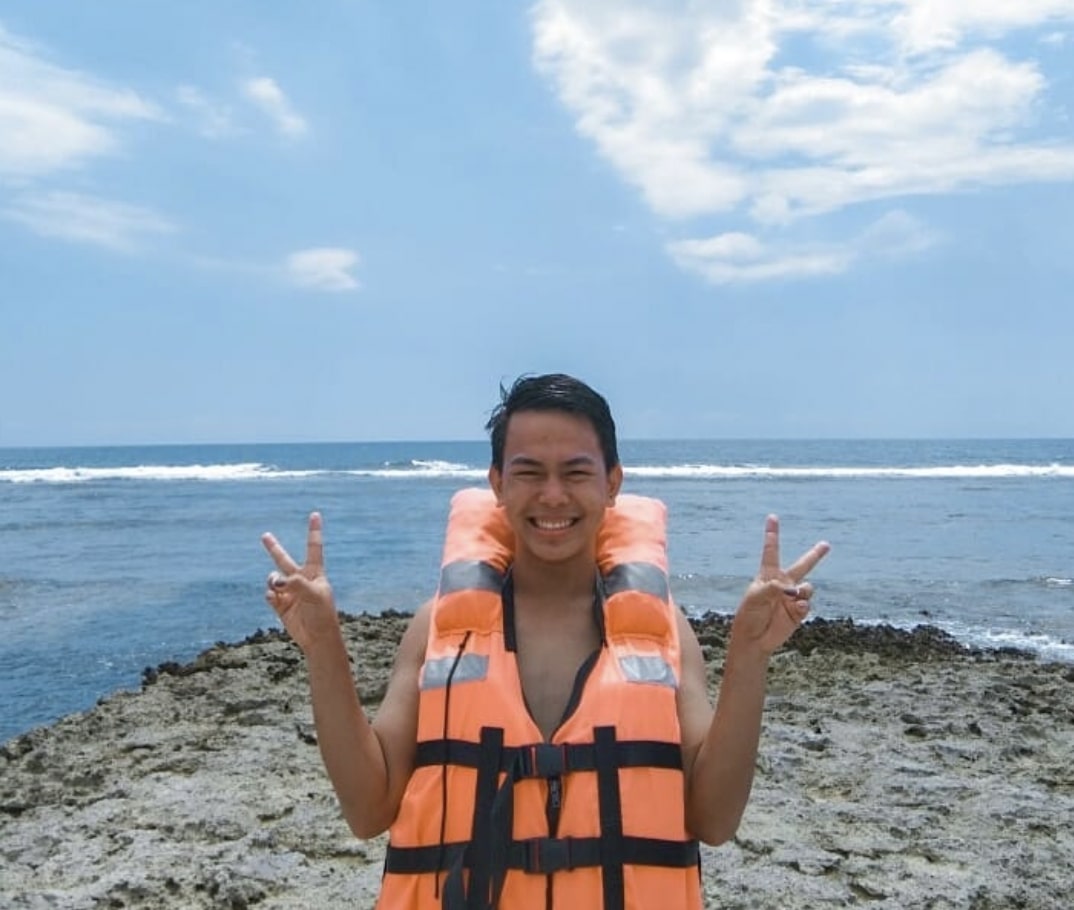 Life vests can be rented at Immuki Island for P50 (~USD1.01) each
Image adapted from: @angeloscious
Exploring Immuki Island itself won't cost you much money. The entrance fee at Immuki Island is priced at P20 (~USD0.40) for abled adults and P10 (~USD0.20) for students, senior citizens, and persons with disabilities.
Renting a raft boat for 4 to 5 people will cost you P250 (~USD5.04) for an hour and a half. For your safety, you can also rent life vests for P50 (~USD1.01) each.
It shouldn't cost you much to go to Immuki Island from Balaoan poblacion, too. From the National Highway, you can hail a pink tricycle or ride a jeep that passes by Barangay Paraoir and ask to be dropped off at the barangay hall.
---
Keeping Immuki Island clean
---
While locals are more than willing to share their locality's natural tourist attraction with you, they are also serious about keeping Immuki Island clean.  
Before you can go to the island, you are required to sign up at Barangay Paraoir barangay hall. It is also prohibited to bring food and drinks into the area. You can, however, go to nearby public beaches in the municipality if you wish to dine by the sea.
It may be a bummer to be unable to enjoy good food at this scenic location, but following the rules is the least we can do as humans to preserve our natural wonders.
Also check out:
---
Cover image adapted from: @edgywedgie28 and @edgywedgie28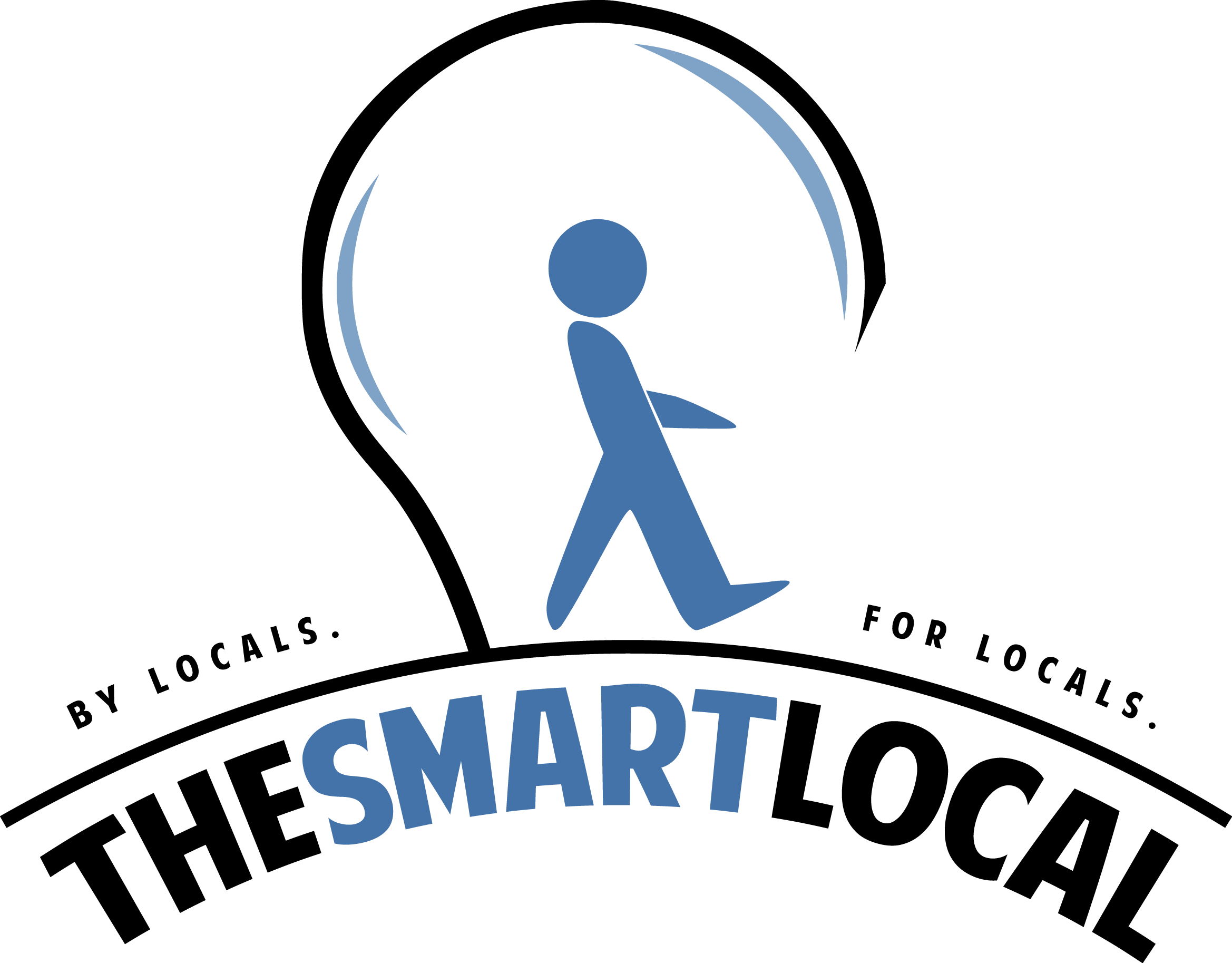 Drop us your email so you won't miss the latest news.